How long does Velveeta cheese last unopened? If you have a package of Velveeta sitting in your pantry and you're unsure about its freshness, read on!
How Long Does Velveeta Cheese Last Unopened
Since Velveeta contains a high preservative content, it has a long shelf life. When stored in its original packaging, in a dry place, out of sunlight and at room temperature, it will stay fresh for a long time.
Fresh unopened Kraft foods Velveeta cheese is safe to consume for at least six months past the packaging date that has been printed on the box.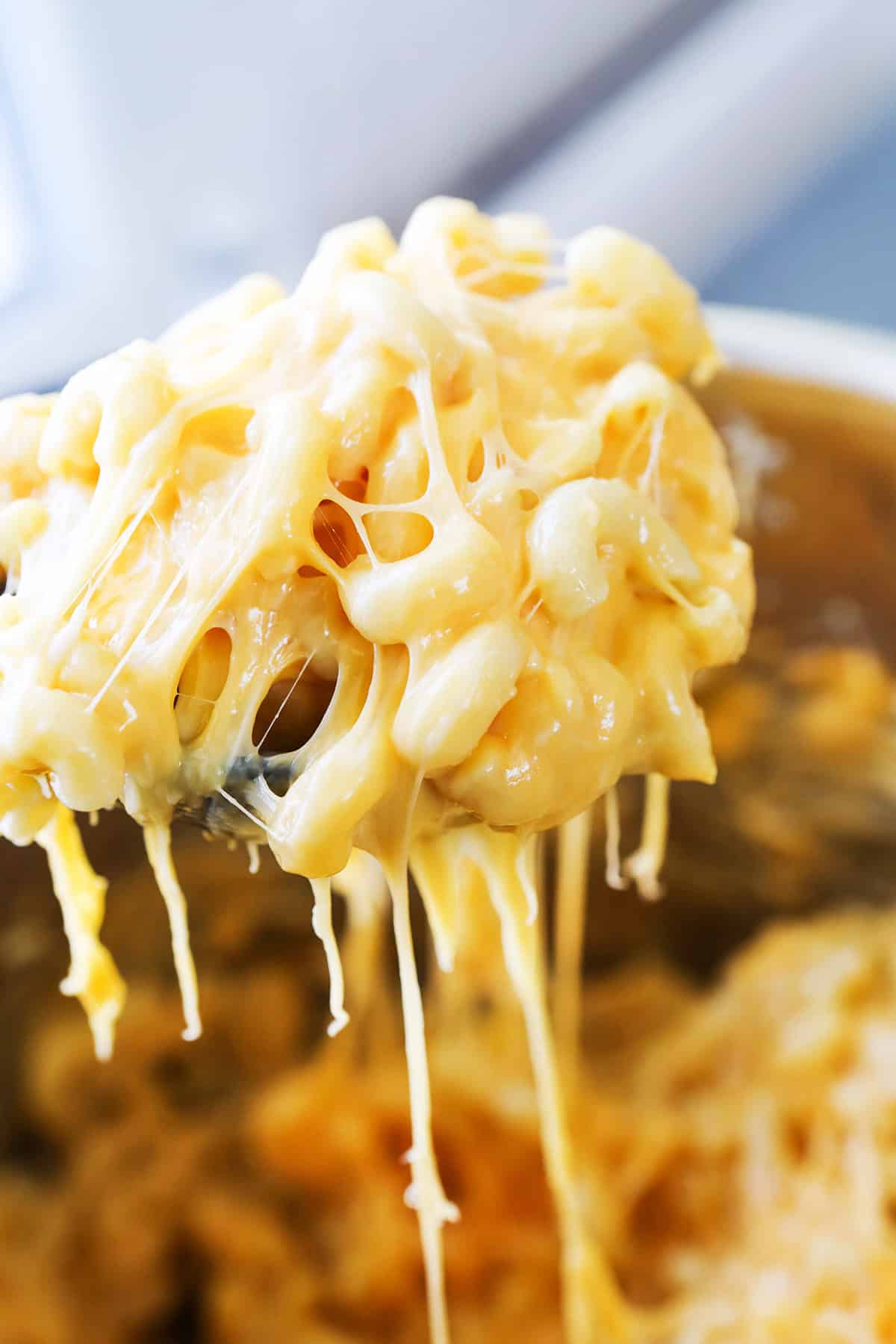 Velveeta Recipes
Perhaps you grabbed a box of Velveeta cheese at the grocery store and you are looking for a few recipes to throw it into! Here are some of my favorite delicious ideas and uses:
Broccoli cheese soup
Queso dip
Create your own velveeta shells and cheese
Grilled cheese sandwiches
Topping for nachos
Dip for soft pretzels
Chili cheese fries
Mac and Cheese Bites
What Is Velveeta Made Of
Although typically referred to as "cheese," Velveeta is not real cheese. It is a "pasteurized process cheese product" resembling cheese in its texture, appearance and flavor.
The ingredients listed on the packaging are: whey protein concentrate, milk, milk protein concentrate, modified food starch, canola oil, sodium citrate, gelatin, contains less than 2% of salt, calcium phosphate, sodium phosphate, lactic acid, sorbic acid, milkfat and cheese culture.
How To Store Velveeta Cheese
An unopened package of Velveeta can be stored in a pantry, as long as it is out of direct sunlight and has a consistent mild temperature.
Once opened, place the cheese in an airtight container or wrap it tightly in plastic wrap or aluminum foil that has been secured in a plastic bag. Store in the fridge for up to eight weeks.
When Does Velveeta Cheese Go Bad
There are a few signs of spoilage that will let you know when this cheese product can no longer be consumed.
Smell test. Fresh Velveeta has a cheesy aroma. If you detect a sour or foul odor, this could be the first sign of spoilage and it may be time to toss it.
Note appearance. If there are color changes or if there are signs of mold growth, these are signs of bacteria growth and should not be eaten. Typically this product has a deep orange hue. If you observe a pale yellow color, something might be amiss.
Taste test. If steps one and two have passed the test, cut off a tiny piece and give it a try. You already know its familiar taste, so use common sense to determine if the taste seems off. Consuming food past its expiration date can cause food poisoning, so err on the side of caution!
Can You Freeze Velveeta Cheese
Freeze Velveeta in its original packing or in a heavy-duty freezer bag for no more than 3 months for best results.
The texture of the cheese will have changed during the freezing process, after it has been thawed. The ingredients go through a crystallization process during freezing, causing a slightly grainy texture.
Is Velveeta Healthy
Velveeta is highly processed cheese product and contains high calorie and fat content and little to no nutritional value, making it a non-healthy food choice.
Eat Velveeta knowing that it is an indulgence and that it should be consumed in moderation.
Velveeta Substitute
If you are in need of a Velveeta substitute, you have options! Here are a few of my favorites:
American cheese
Muenster
Soft cheddar
Any regular cheese spread with a smooth consistency
Gouda
Cream cheese
Cheez Whiz
Any mildly flavored, creamy soft cheeses