Pan-seared scallops are a delicious yet easy dinner option that require such little time. If you are searching for ideas about what to serve with seared scallops, read on for 13+ delicious and easy ideas!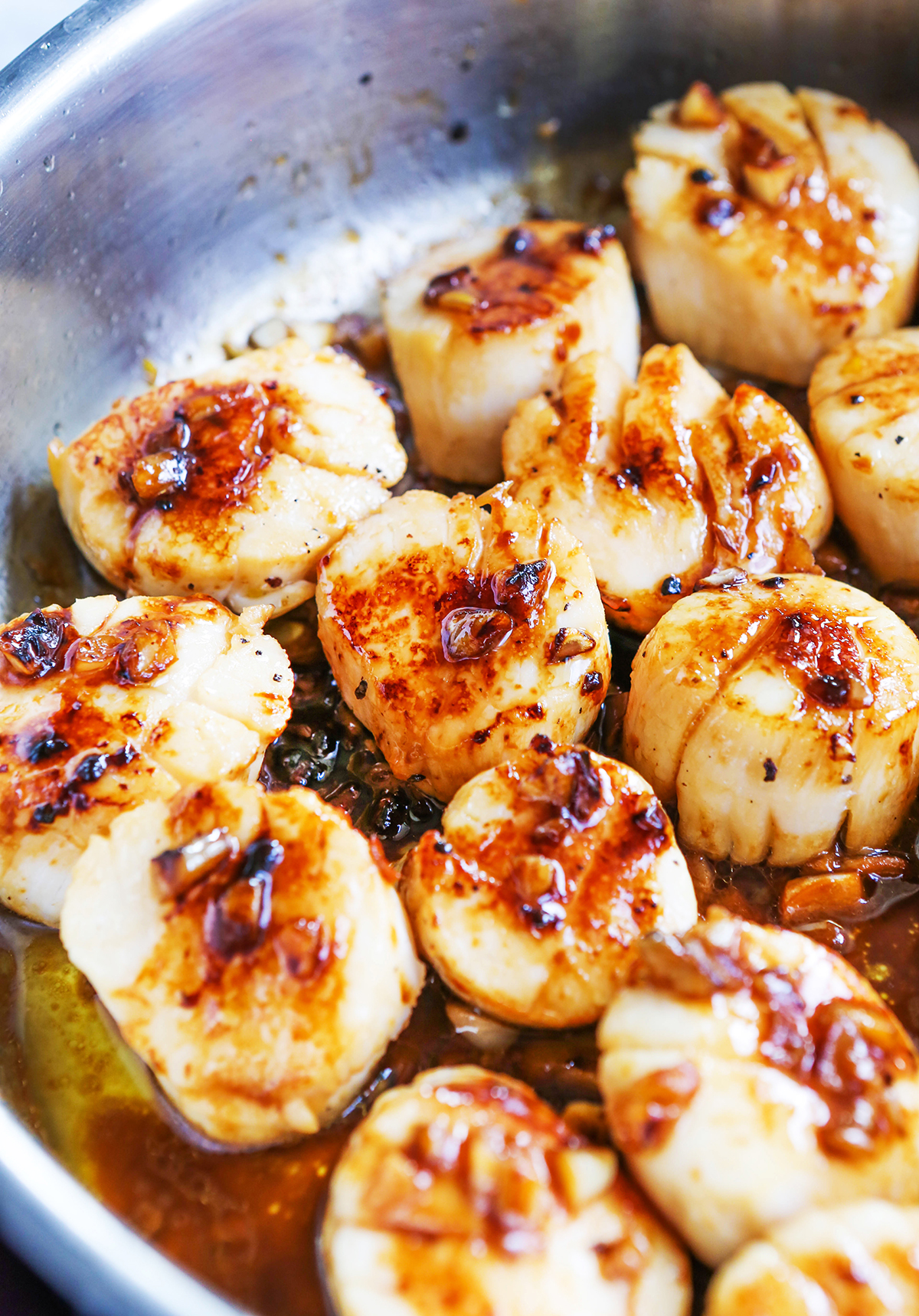 Scallops are a no-fail dinner option to make any night of the week, as well as for a special occasion. Not only are they ridiculously delicious and drool-worthy, they are also a breeze to throw together.
My husband and I could live on sea scallops and I wish we had an endless supply in our fridge and freezer at all times. For those times when we do splurge and make them at home, we have a list of ideas about what to serve with seared scallops (because this is our favorite way to enjoy them).
FAQ About Scallops
What are scallops?
Like mussels and clams, scallops are considered bivalve mollusks that live in the sea. There are many types of scallops, but most can be found in deep waters on the ocean bottom.
Are scallops shellfish?
Yes, scallops are shellfish. There are two varieties of shellfish:
crustacea: crab, lobster, shrimp
mollusks: scallops, oysters, clams, mussels
What do scallops taste like?
The flavor of cooked sea scallops is similar to that of lobster and crab meat, but with a firmer texture. Like lobster and crab, scallops have a delicate texture that tastes buttery, sweet and flavorful.
Are scallops healthy?
With a low calorie count and high protein and vitamin B12 content, scallops are a very healthy food to incorporate into your diet.
Best Pan Seared Scallops Recipe
Pan Seared Scallops are decadent and delicious, yet one of the easiest dinners around! The simple, savory sauce that they are seared in is out-of-this-world delicious! Serve with lemon wedges and pour the browned bits in the pan over top!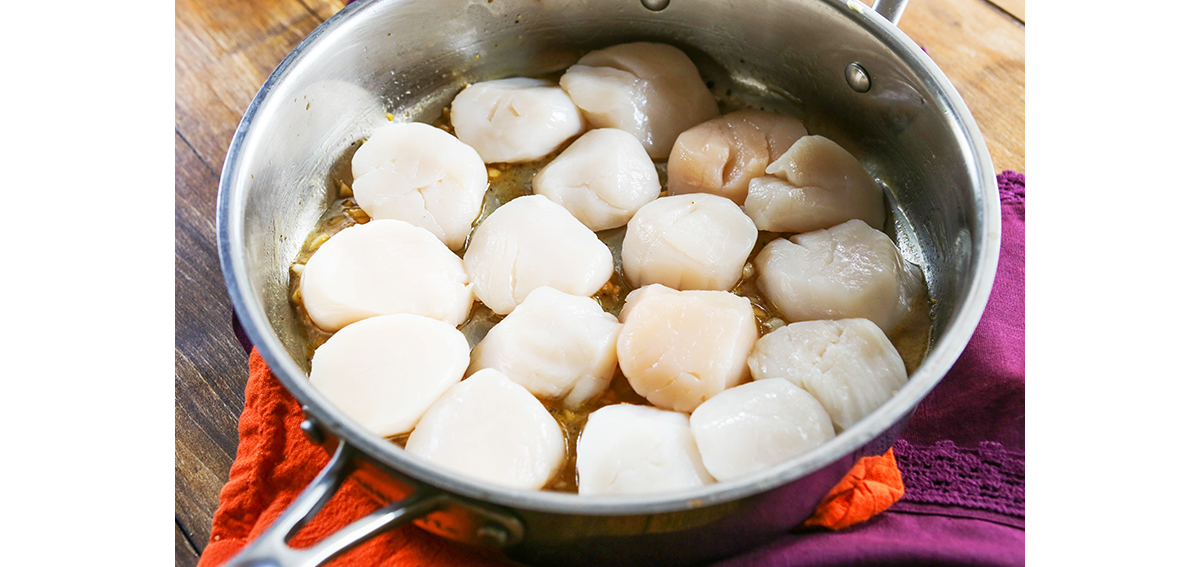 Tips for Cooking Scallops
The most important piece of advice: DO NOT OVERCOOK. This variety of seafood cooks very quickly, so sear scallops for 2 minutes per side only. Melt butter or oil first in a hot pan over medium-high heat for best results. Overcooked scallops are rubbery and not nearly as enjoyable. Be sure to set a timer as they cook!
Before cooking, pat wet scallops dry using paper towels.
If using frozen scallops, allow them to thaw completely in the fridge before making the recipe. If you don't have time for this step, place them while frozen in a plastic bag and let sit in a bowl of cold water until thawed.
Season scallops with lemon juice, lemon zest, lime juice, olive oil, butter, garlic, red pepper flakes, Parmesan cheese, salt or black pepper.
Once seared and plated, topping options could include feta cheese crumbles, pine nuts, bacon bits or a simple salt and pepper sprinkling.
Give this seafood a good sear in butter, olive oil, vegetable oil or canola oil in a single layer in a large skillet.
What To Serve With Seared Scallops – Best Side Dishes
This brand of seafood is light and versatile, making it a perfect pair for many side dishes.
Steak and/or shrimp – Scallops are made better by adding more seafood! Pan sear the shrimp in the same pan. Grill or broil steaks to desired doneness and have them all join forces in the most delicious surf and turf style dinner.
Fresh vegetables – Just about any veggie on the planet accompanies scallops perfectly. Broccoli, Brussels sprouts, butternut squash, mushrooms, zucchini, cabbage, carrots, fresh cherry tomatoes, cauliflower puree, green beans and fresh asparagus are great choices.
Salad – A fresh, leafy green salad tastes great after a bite of this light seafood meal. Or quickly throw together an edamame tomato salad for the perfect match.
Coleslaw – A fresh pile of coleslaw is such a delish recipe to pile next to this light, tasty seafood.
Guacamole – Freshly-made guac piled on top are the perfect pairing!
Corn – Corn on the cob or any corn side accompany this dish well.
Rice – Brown or white rice make the perfect side dish, or even a low-carb version such as cauliflower mushroom rice.
Lentils – Lentils are a hearty yet delicious side that go well with scallops.
Polenta – Polenta is a great choice and a very complementary side dish to pair alongside sea scallops.
Risotto – This dish provides the perfectly subtle flavor to bring out the savory tastes from the main dish.
Pasta – Cooked pasta of any variety make the perfect complement to pan-seared scallops. Angel hair pasta, penne, spaghetti, linguine or fettuccine are all great options. Toss with olive oil, lemon juice and fresh herbs.
Potatoes – Mashed potatoes, roasted potatoes or even French fries are all great options.
White wine – Don't forget to pour a refreshing cold glass of wine to enjoy along with the main dish!
Corn Dip
This corn dip recipe made in a slow cooker is an ADDICTING crowd pleaser! Bacon and green chiles give it the perfect kick! Serve with chips or crackers as an appetizer or solo as a creamy side.
Spinach Pomegranate Salad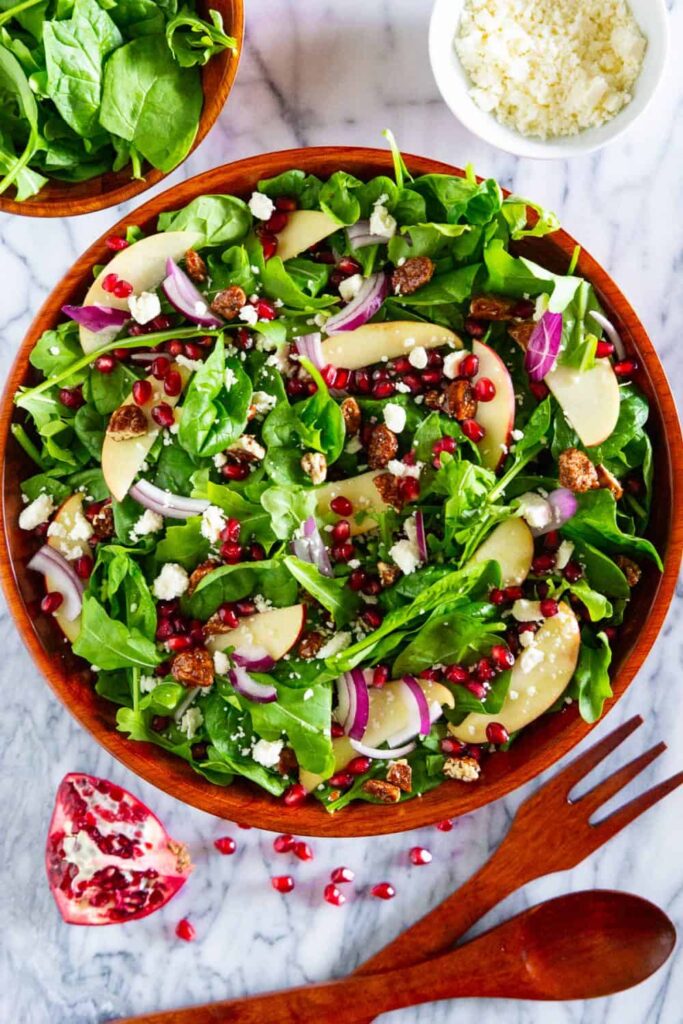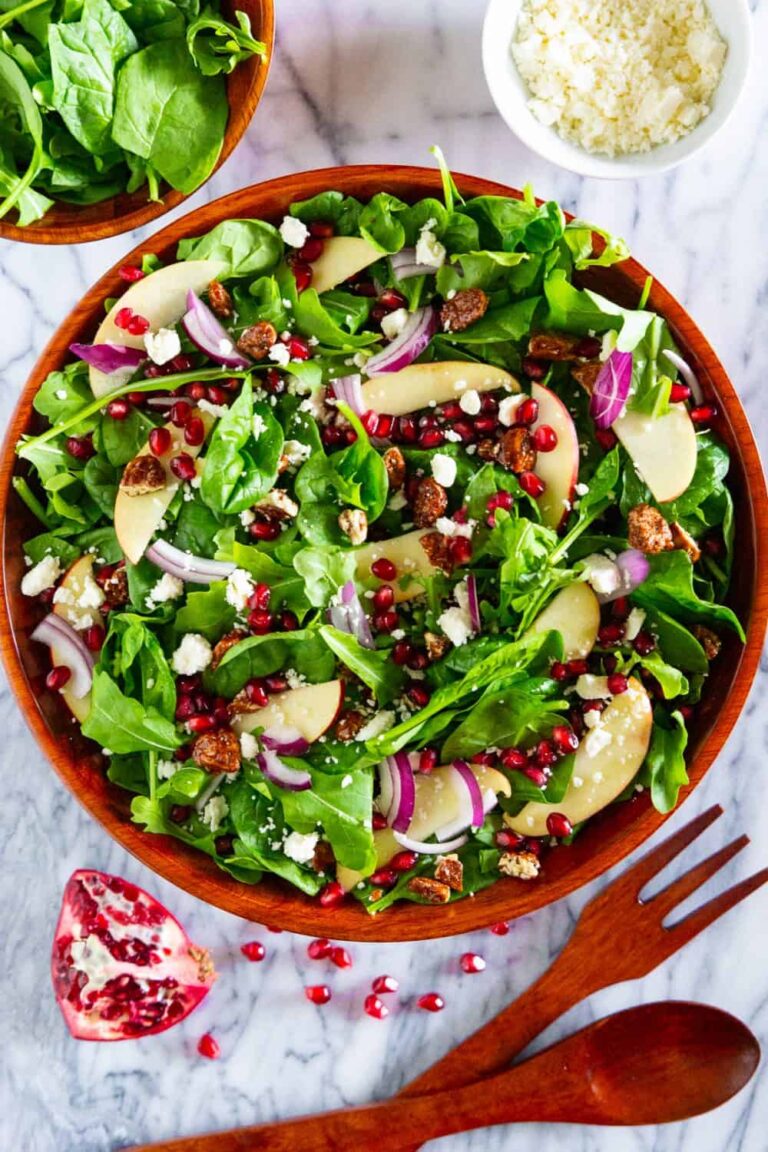 This flavorful spinach pomegranate salad (from Simply Homecooked) is full of seasonal ingredients that are packed with antioxidants. Perfect recipe to any meal or special event.
Air Fryer Frozen Brussels Sprouts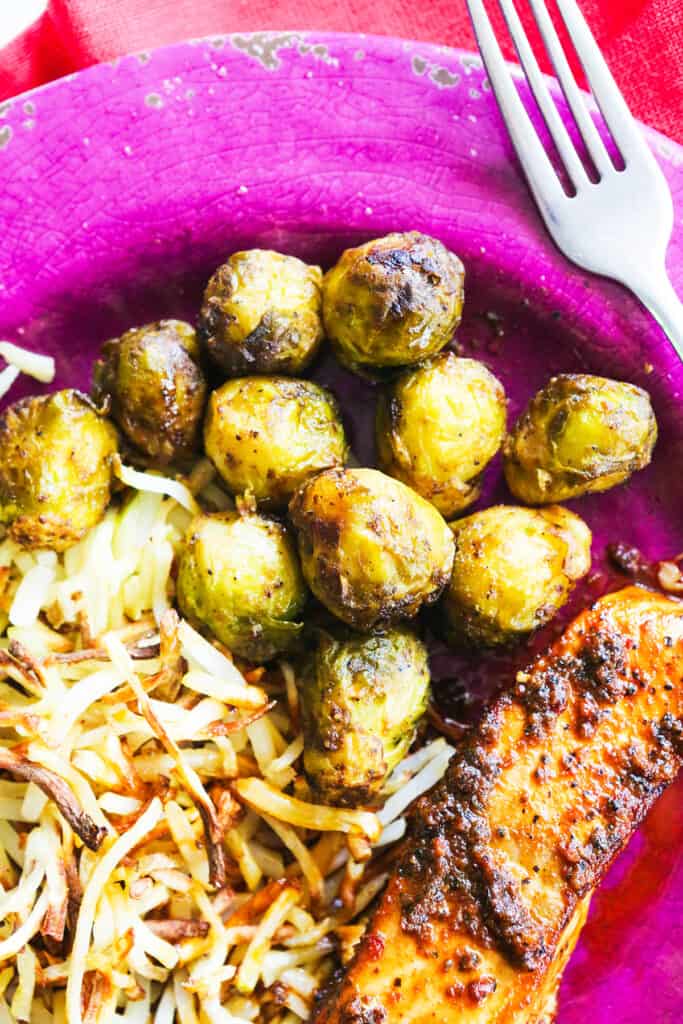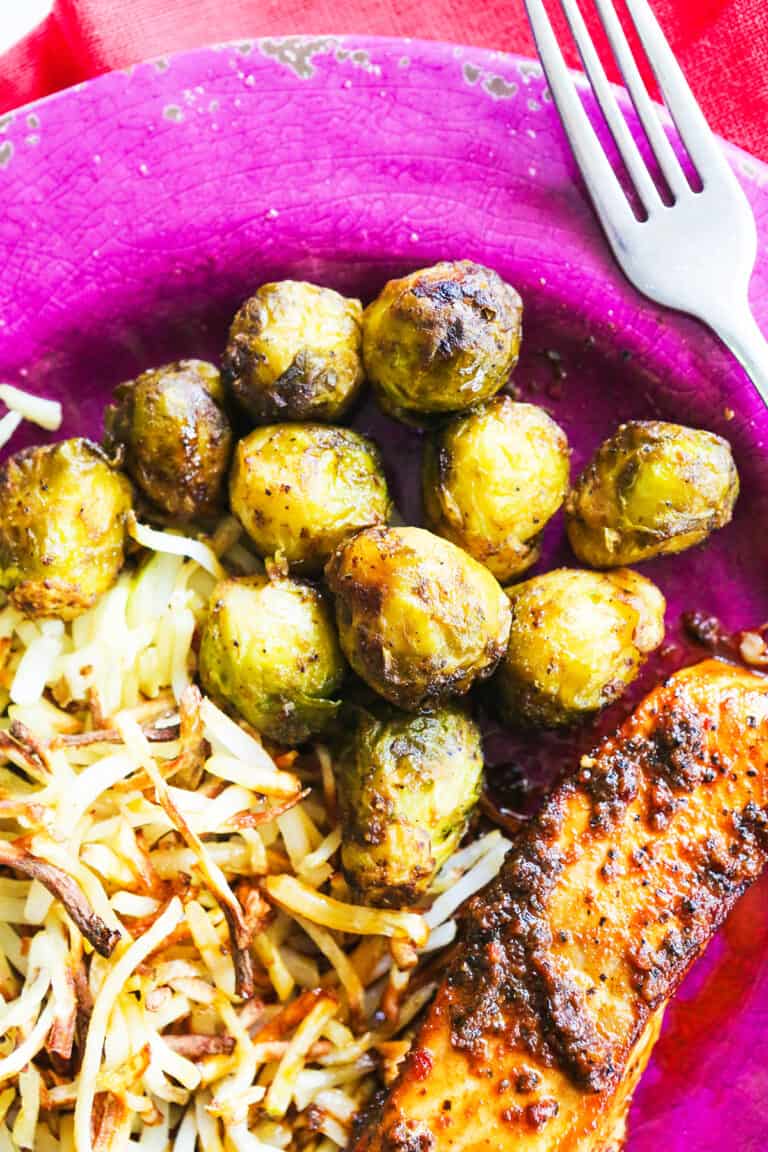 Air Fryer Frozen Brussels Sprouts will allow you to get a delicious, healthy side dish on the table quickly and easily. No prep, totally hands off, this is the easiest way to cook this green veggie.
Baked Spicy Rigatoni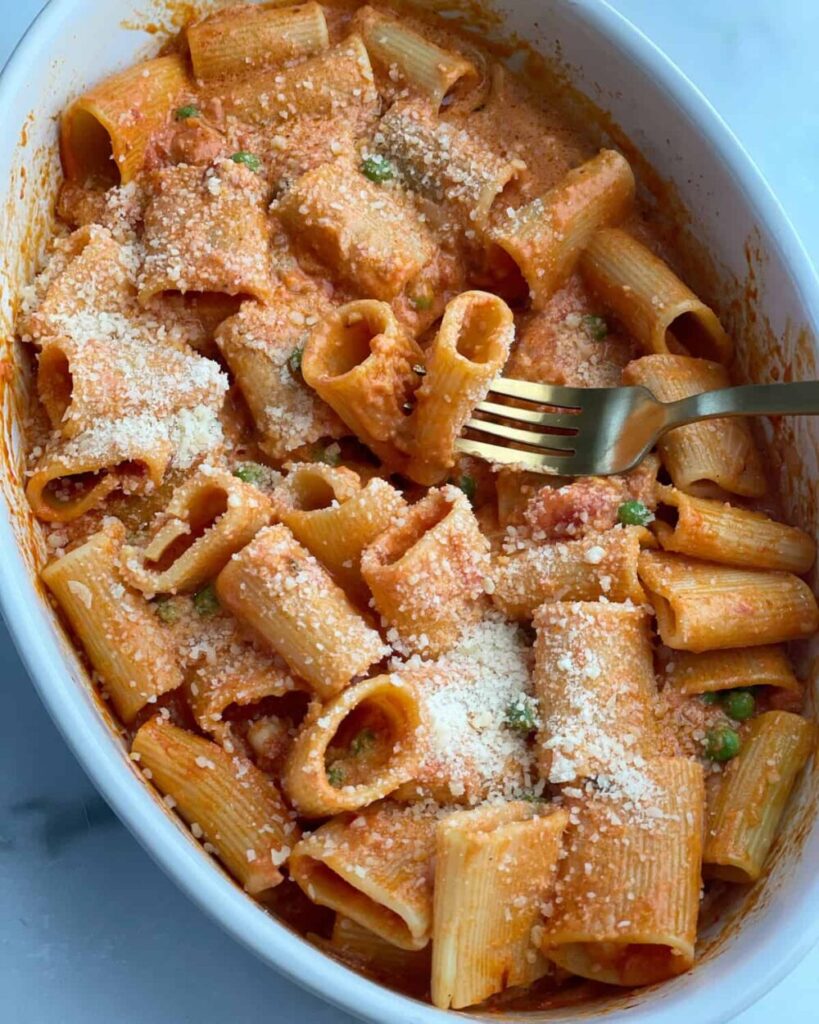 This spicy rigatoni recipe (from Food Dolls) is an easy bake version. It is meatless with options to add a protein.
Guacamole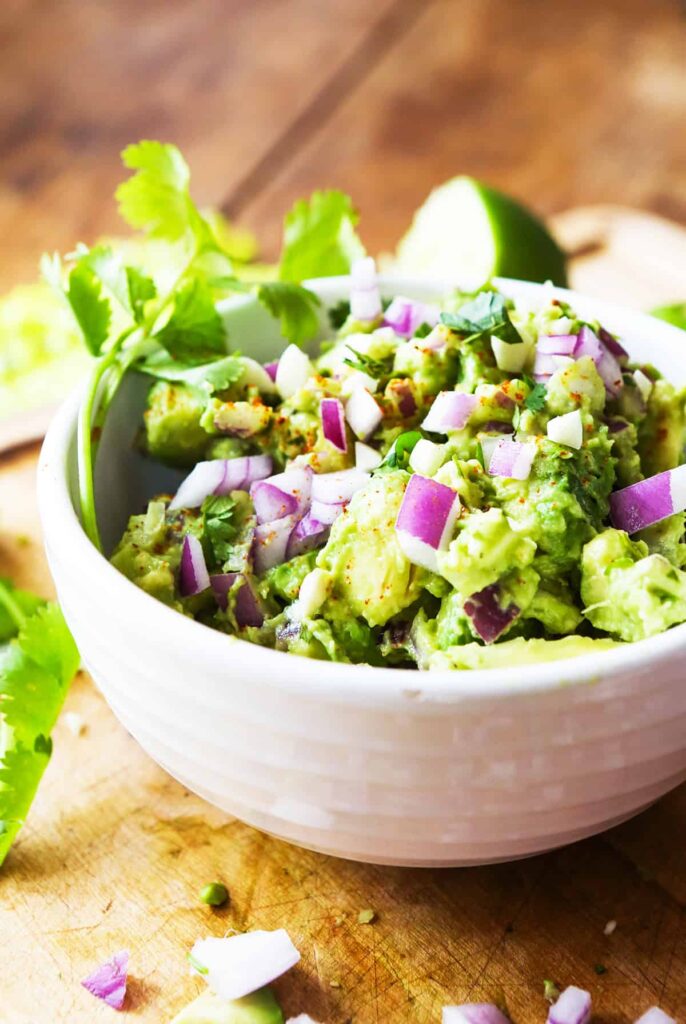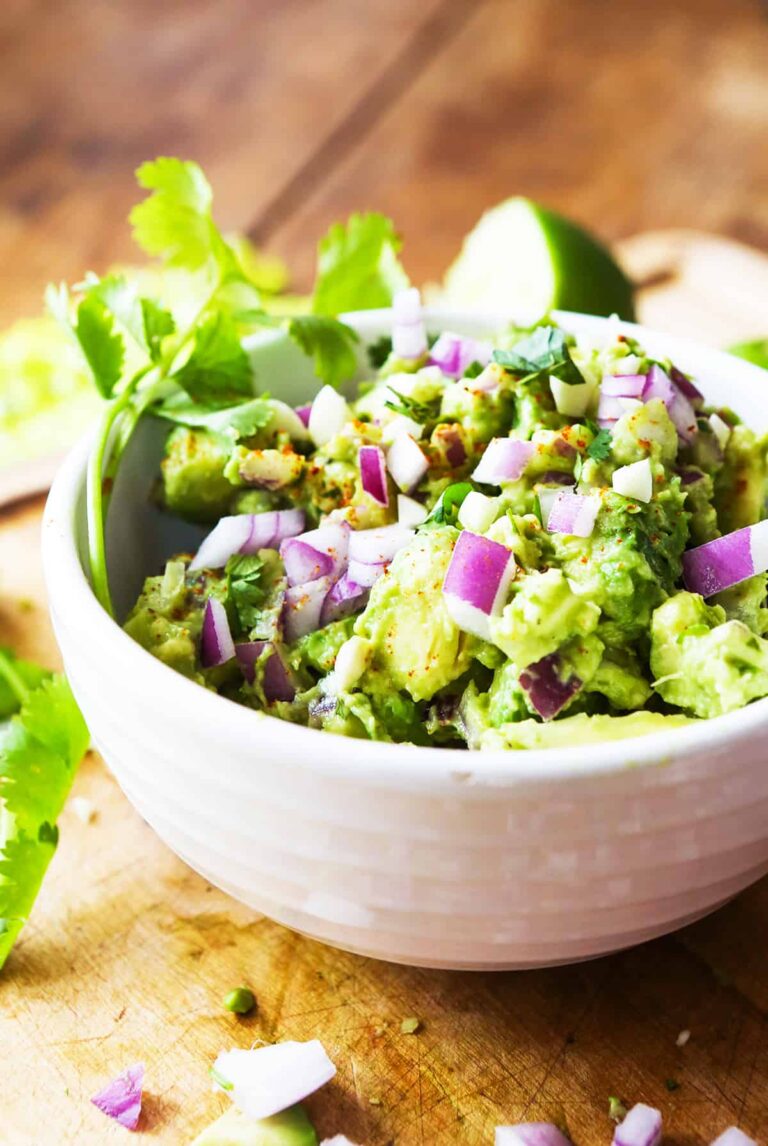 Make this classic guac in minutes and learn what to put in guacamole to make it even tastier! This is a healthy snack and also a delicious appetizer/party food when served with chips. Make it spicy or go mild! Either way, this party staple will not disappoint.
How To Make Simple Risotto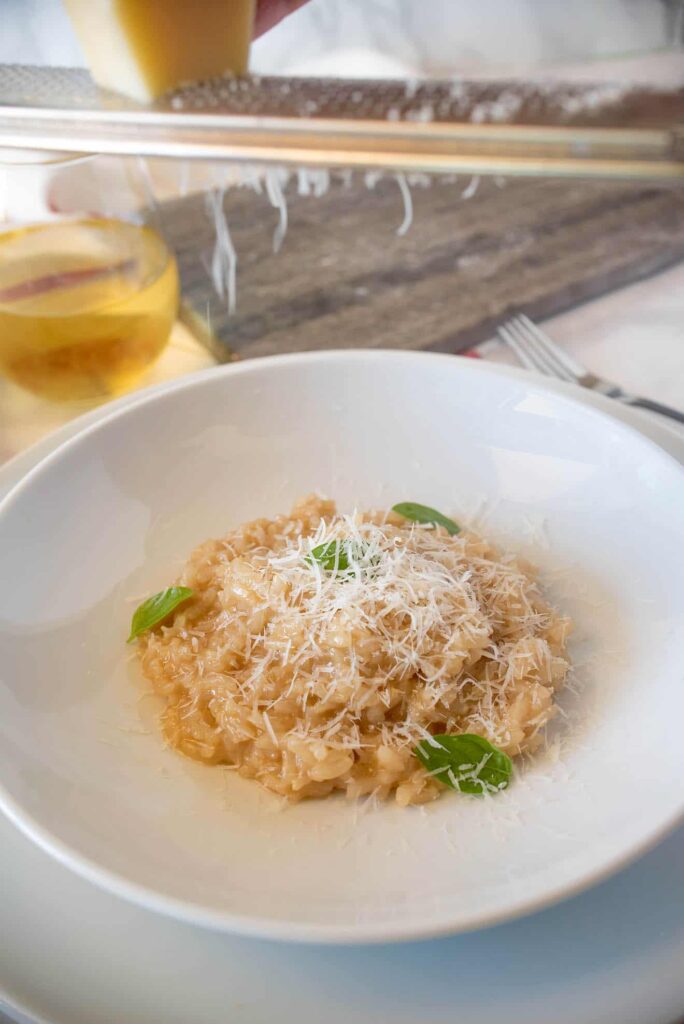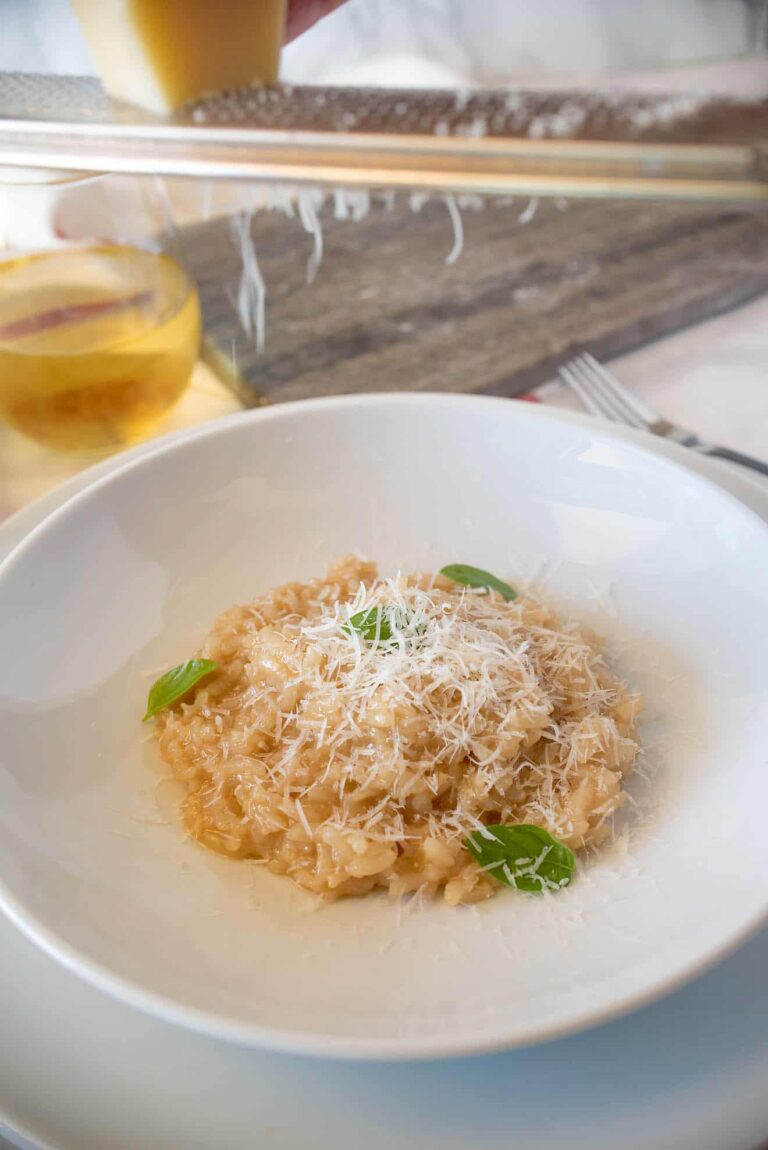 This is a step by step guide of How to Make Simple Risotto (from Culinary Ginger). This is a basic technique that produces perfect results every time. You will see, it is not as time consuming as its reputation suggests.
Alfredo Sauce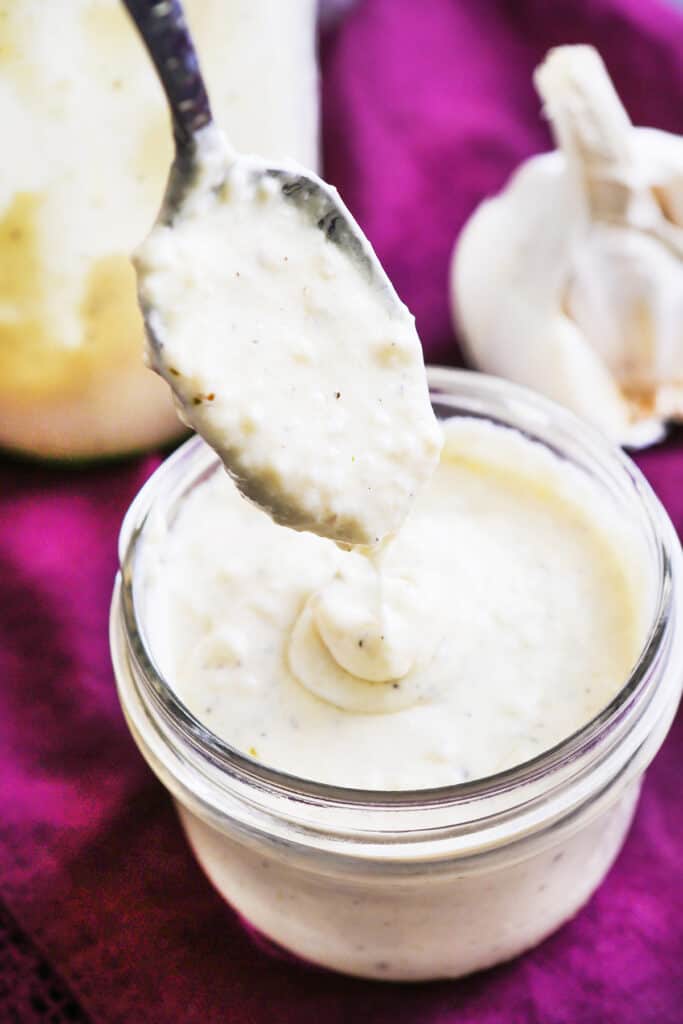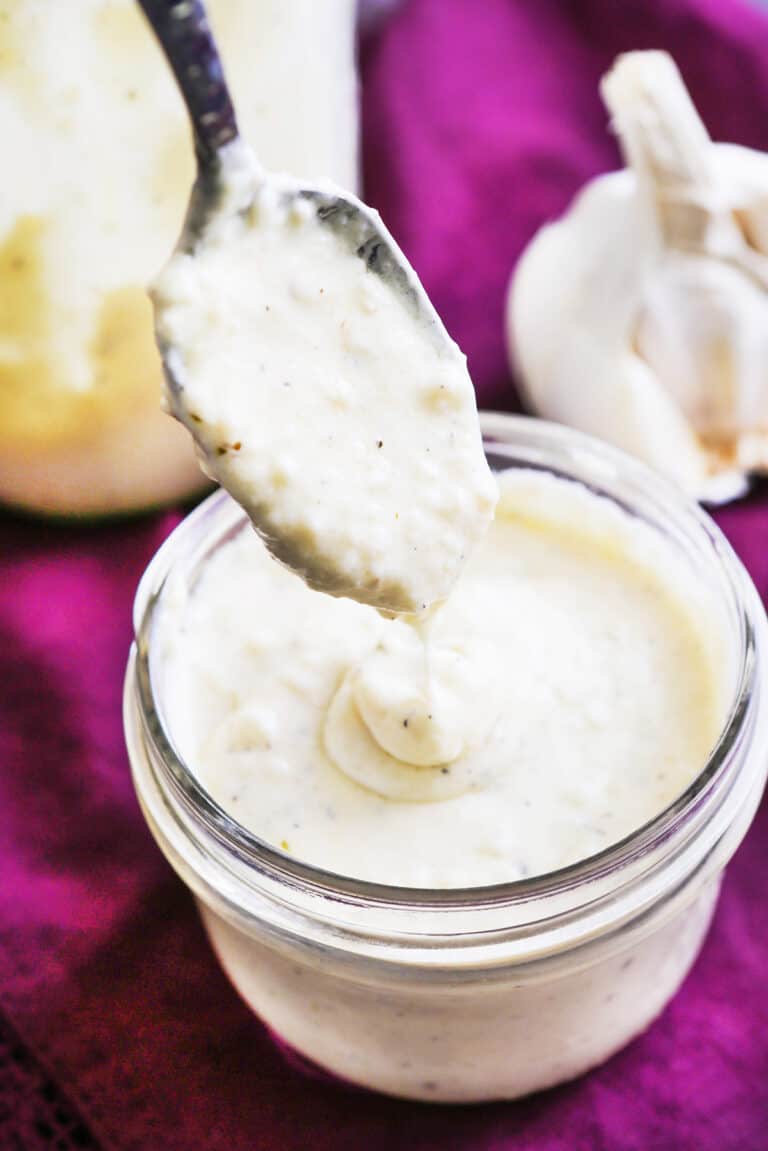 This alfredo sauce recipe with cream cheese is a super easy recipe to make and done in under 10 minutes. Save yourself a trip to the store and also a little cash!
Creamy Polenta with Roasted Mushrooms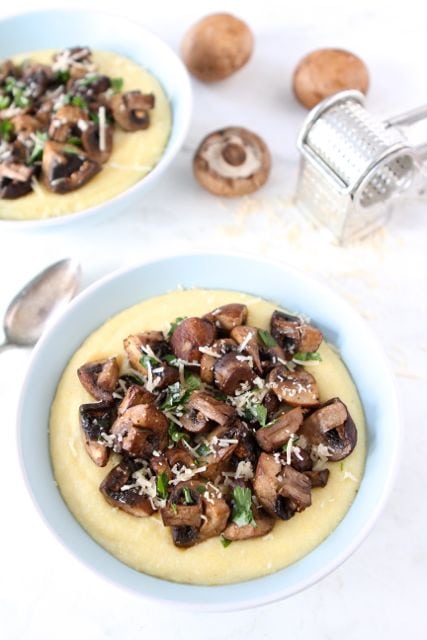 This Polenta recipe (from Two Peas and their Pod) is an all-time favorite – because it's easy! Just whisk away the polenta, toss the mushrooms in olive oil, balsamic vinegar, and a little garlic and let them roast away into this creamy polenta dish!
Butternut Squash and Apples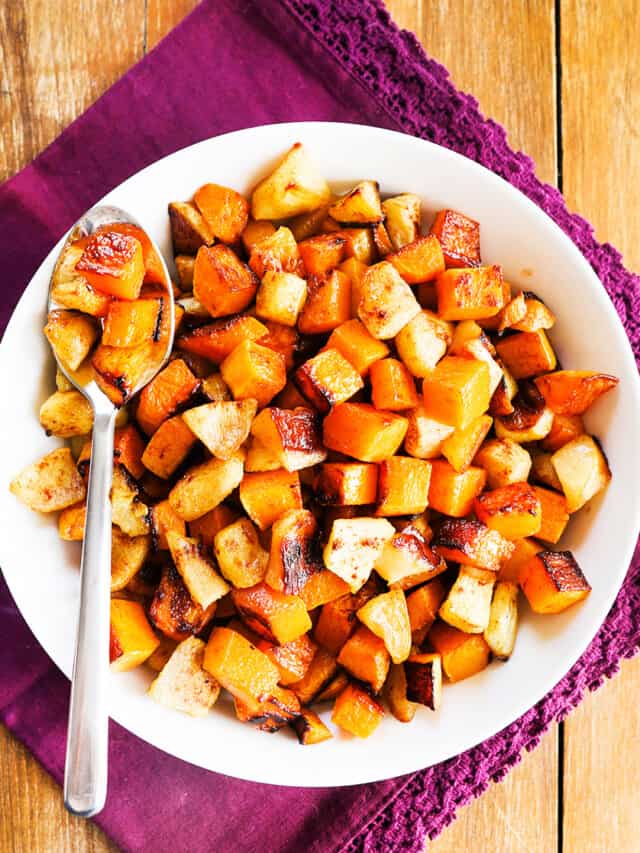 Butternut Squash and Apples is a super easy side to prepare. This delicious dish is versatile and it goes great with any meal!
10-Minute White Bean Soup with Parmesan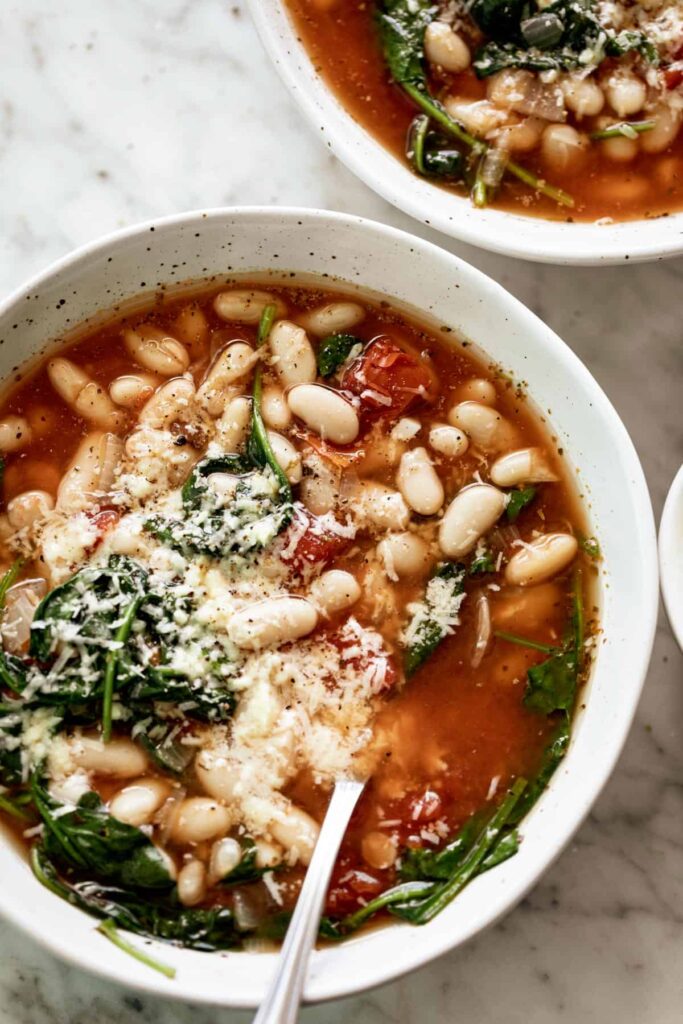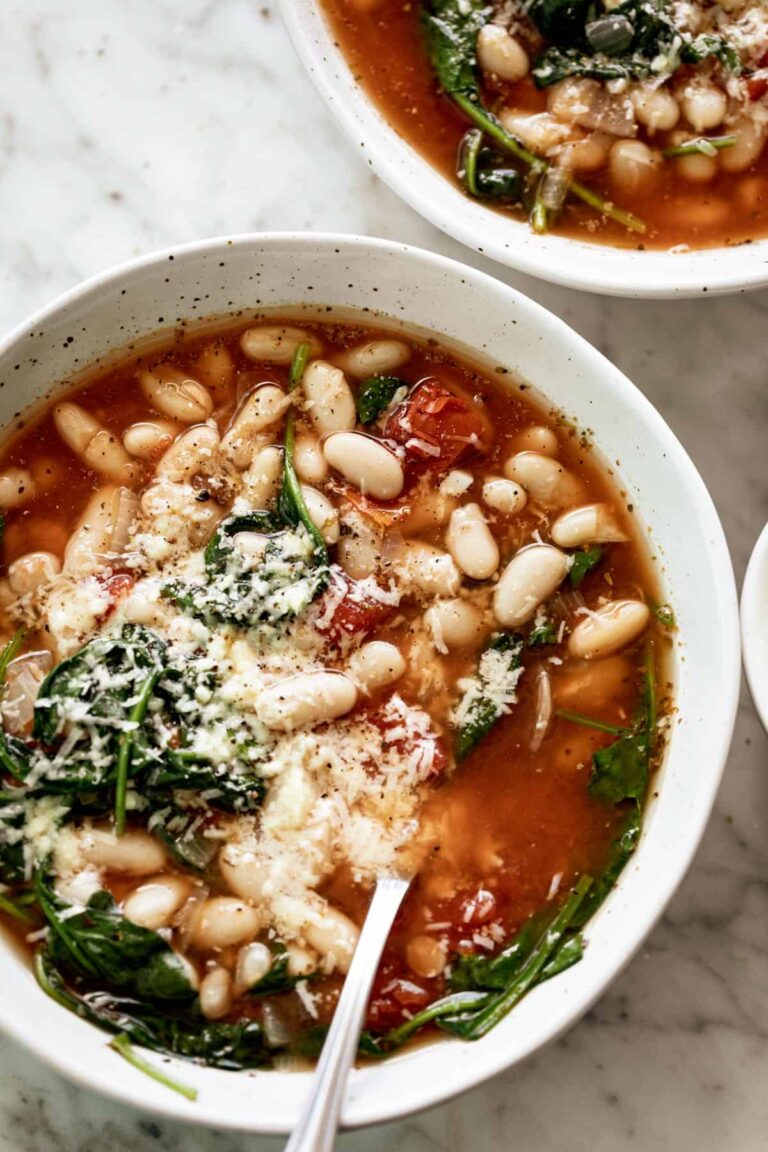 10-minute white bean soup with parmesan and spinach (from Cafe Delites) is ready in 10 minutes and loaded with flavour!
Quinoa Edamame Salad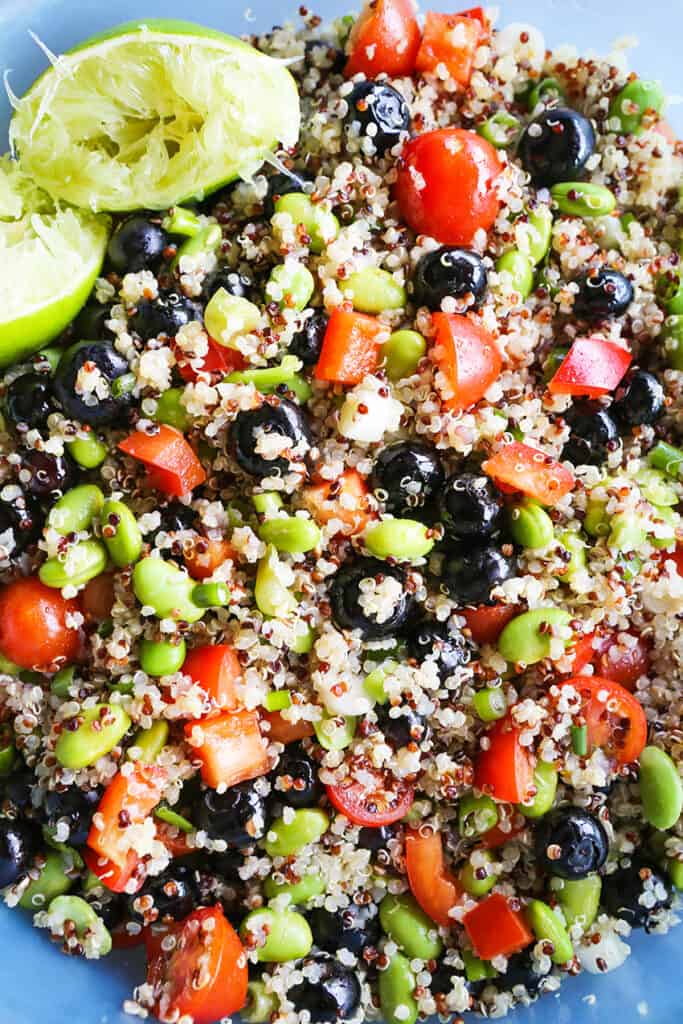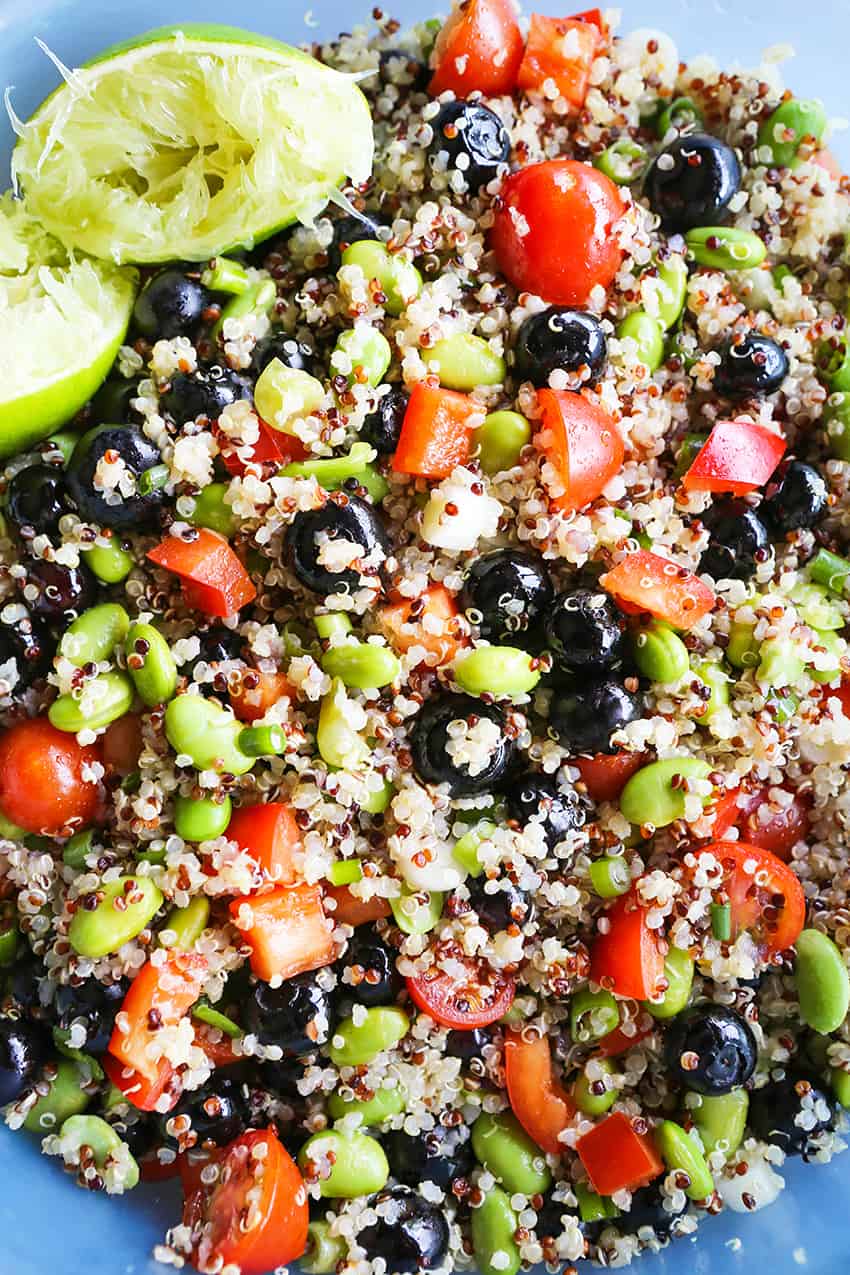 Quinoa Edamame Salad is great for parties and can be served in throw-away cups for serving ease. Also great as a salad to have in the fridge all week! Packed with fresh fruit and veggies and it is so healthy and delicious.
Wild Rice with Roasted Grapes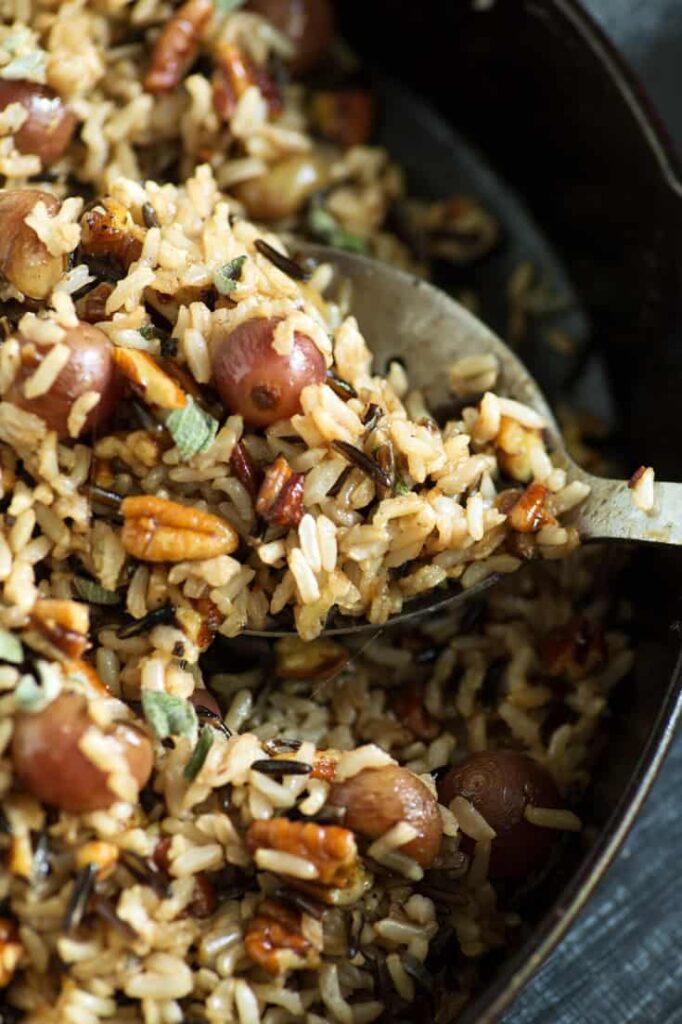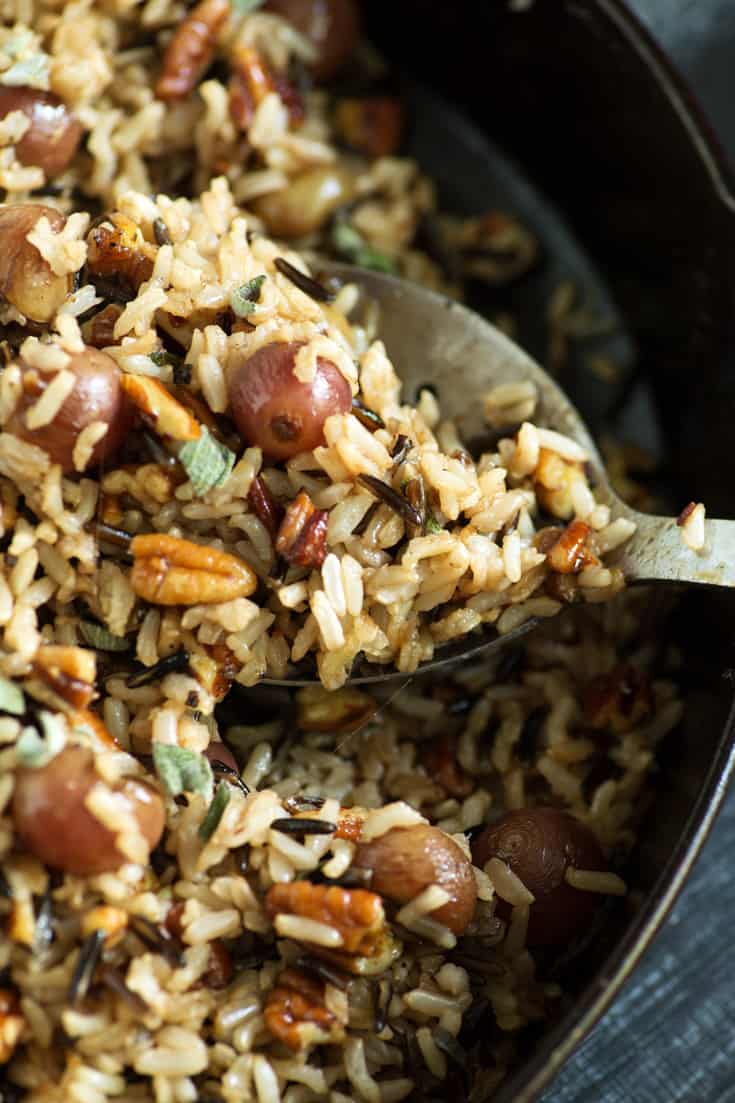 Wild Rice with Roasted Grapes (from Butter and Baggage) transforms a plain side dish to a fabulous one that even picky eaters will like. Roasting the grapes in balsamic vinegar and then adding toasted pecans gives you a healthy and amazing addition that works with almost any main dish.
Best Twice Baked Potatoes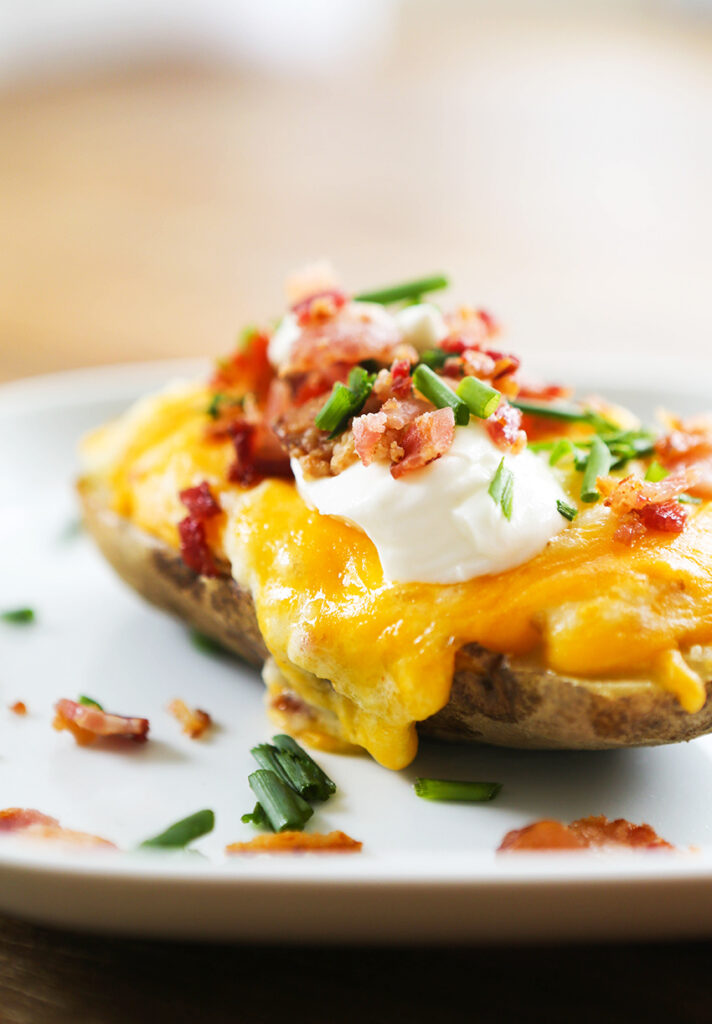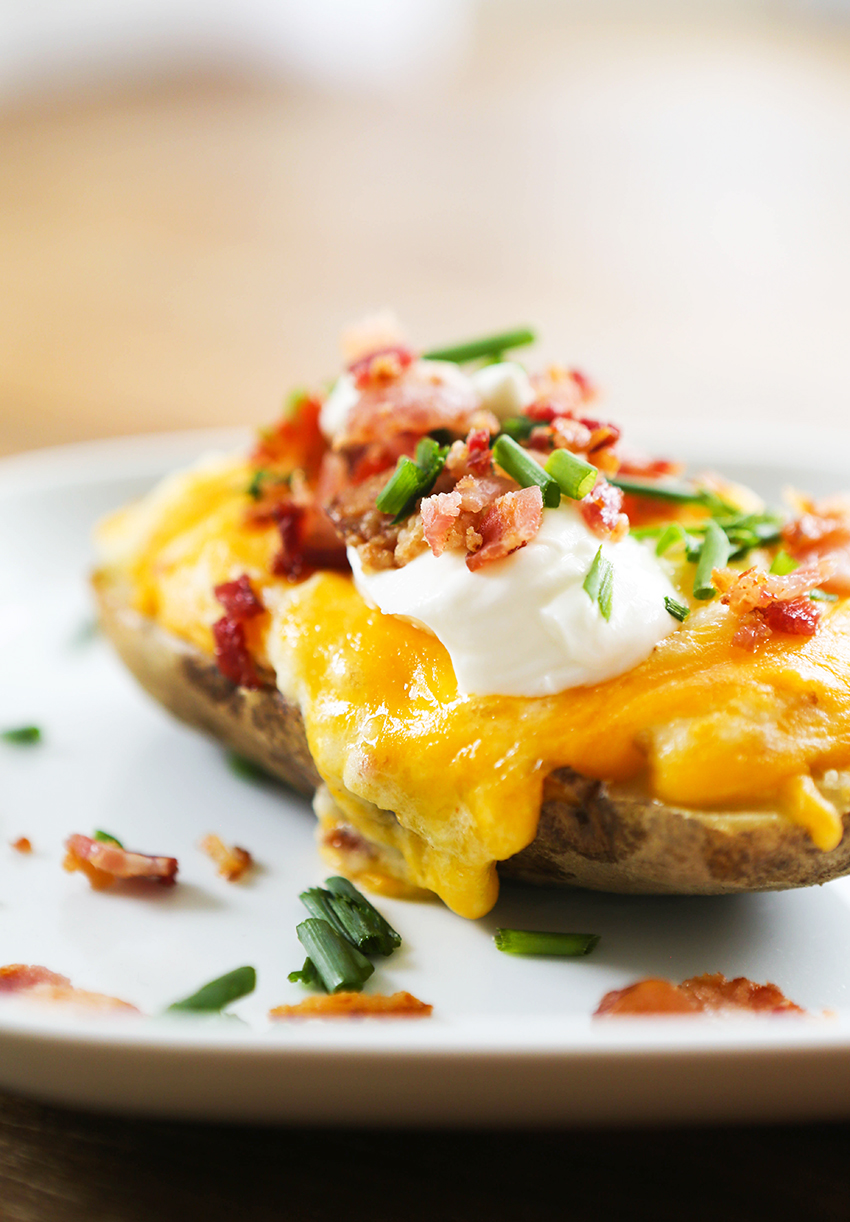 These Twice Baked Potatoes are a delicious main or side dish. Comfort food at its best! Also acts as a meal to freeze and eat at a later time.