You either love sauerkraut or you don't. With its distinctively strong flavor, it may be hard to know what to eat alongside it. Read on for 17 delicious ideas about what to eat with sauerkraut.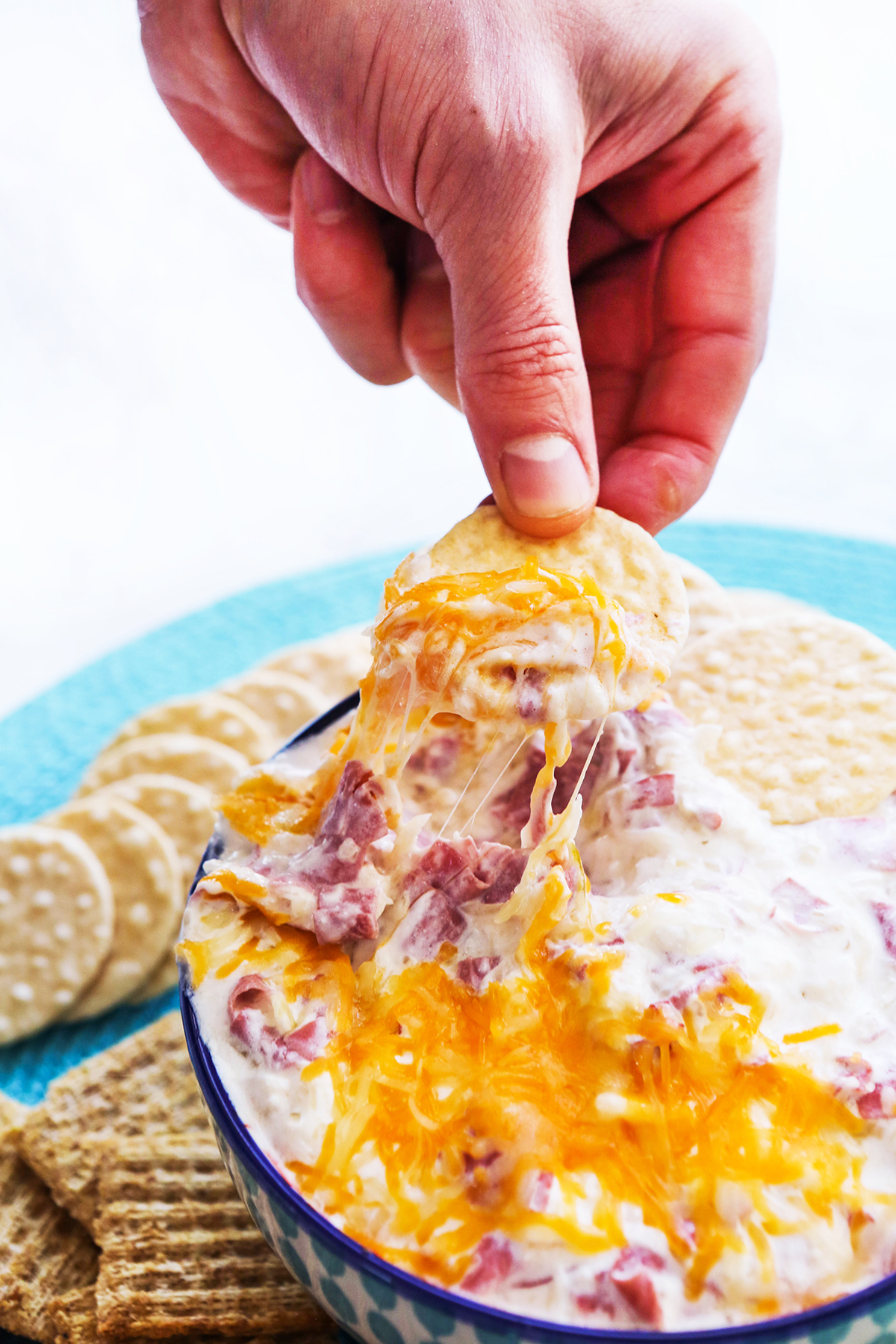 I might make you cringe with this (maybe not!), but I personally love eating straight out of a jar of sauerkraut. You don't even need to heat it up for me. It's so delicious! It has such a distinct, strong flavor that I adore.
So maybe you're not quite like me and you actually want to eat this yummy ingredient with other foods. Do you have a hard time dreaming up what to eat with sauerkraut?
If so, read on for some delicious ideas! You will find some expected and unexpected options listed for this delicious side dish, but you won't be short on ideas after perusing our list!
What is Sauerkraut
Sauerkraut is thinly sliced raw cabbage that gets fermented. It contains a distinctive sour cabbage taste and can be made in a variety of ways, but is most well known in the form of German sauerkraut.
Through the fermentation process, the cabbage acquires a sour taste, a distinctively bold flavor, a long shelf life and probiotic-rich goodness that provides healthy gut flora.
Kraut can be made with either green cabbage or red cabbage, although the green variety is most commonly used.
Learn how to cook this simple side straight from a bag quickly and easily!
Kimchi vs Sauerkraut
It might be helpful to dig into the difference between kimchi and sauerkraut first and foremost.
The two ingredients are very similar and are both made from fermented cabbage. Kimchi typically contains a wider range of ingredients and flavors and originates from Korea.
Sauerkraut contains a simpler ingredient list and originates from China.
How Long Does Sauerkraut Last In The Fridge
Do you have kraut staring at you from inside your fridge? If so, you might be wondering if this versatile side dish is still safe to eat. Read on if you need to know: How long does kraut last in the fridge?
What To Eat With Sauerkraut
Eat it solo when focusing on weight loss or to boost your immune system. Top with a sprinkling of black pepper!
Serve it alongside any meaty dish such as ham, chicken or beef roast.
Roast it alongside your favorite fresh vegetables such as carrots, broccoli or potatoes. Or add it to your next batch of slow cooker veggies. This makes such a simple recipe!
A great way to enjoy it is to add it to your morning eggs.
Corned beef is the perfect food to go alongside any form of fresh cabbage such as kraut. This combo makes the best comfort food and such a full and delicious meal!
Pile it on top of your next piece of avocado toast. Avocados and kraut taste very good together!
One of my favorite ways to enjoy kraut is to throw it into a cheesy, hot dip such as a reuben dip, complete with Swiss cheese, corned beef pieces and cream cheese.
Pile it high on your next classic reuben sandwich made with rye bread.
Use as a wrap or sandwich filling. This rock and roll grilled sandwich recipe is proof that it pairs well!
Serve with your favorite sausage such as pork chops or tenderloins, bratwursts, kielbasa or any type of spicy sausage.
Replace pickle relish with kraut in any recipe, such as tuna salad, coleslaw, potato salad, egg salad or to top hot dogs.
Add a tangy flavor to your next batch of tacos by adding kraut!
Throw it into the mix when serving roasted, baked or fried potatoes.
Crockpot Reuben Dip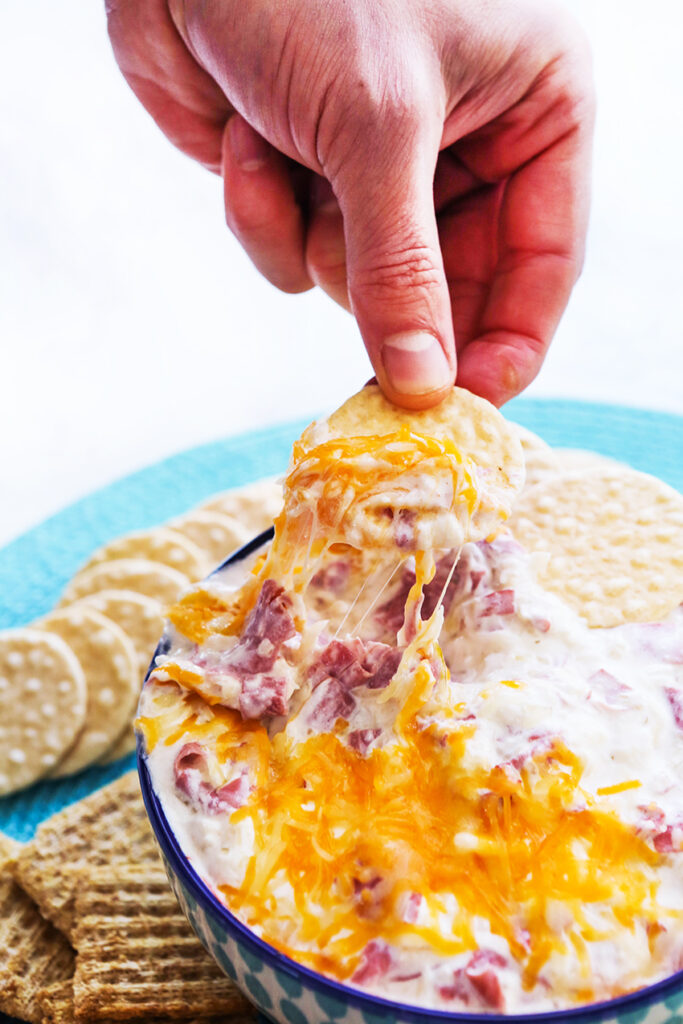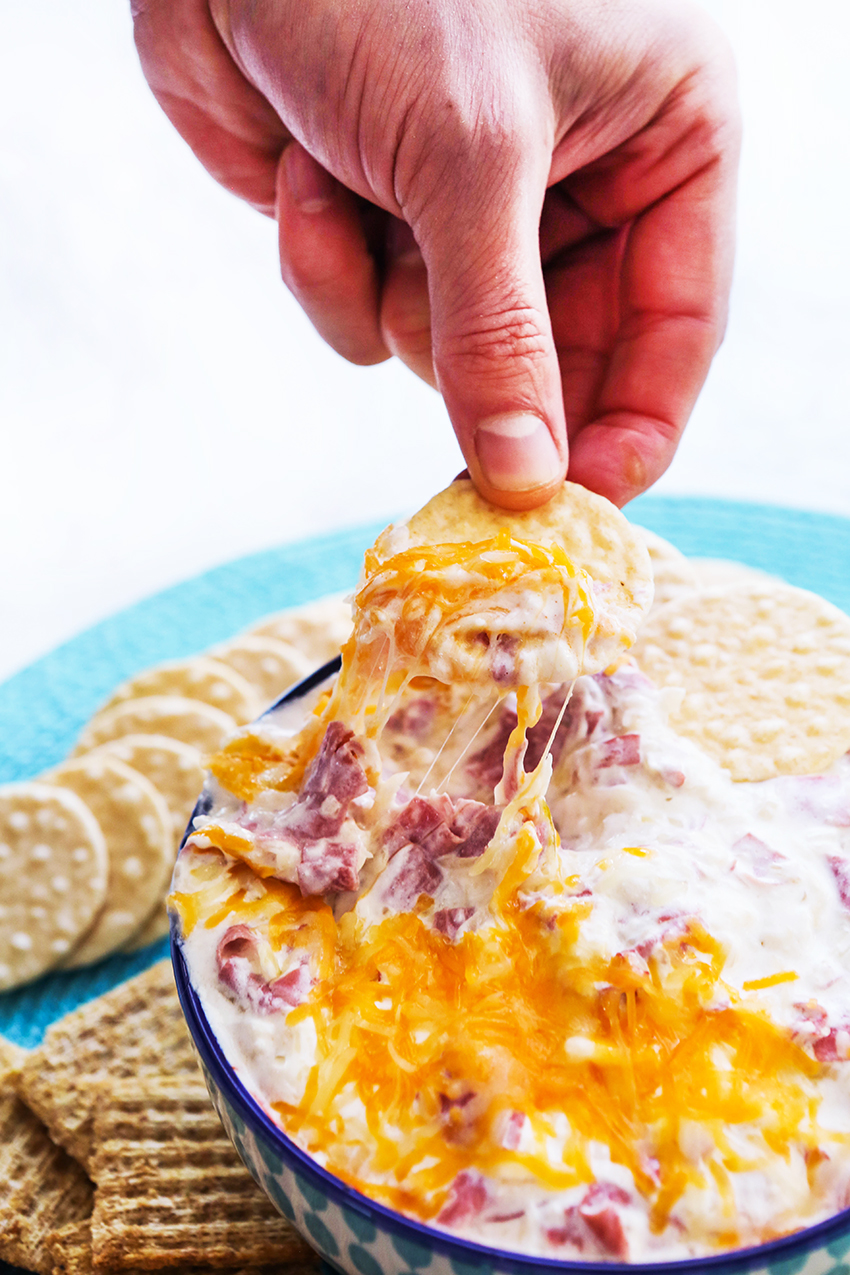 Transform a Reuben sandwich into creamy and irresistible crockpot reuben dip. This recipe is a HIT at parties! It'll make you famous every single time.
Sauerkraut Juice Smoothies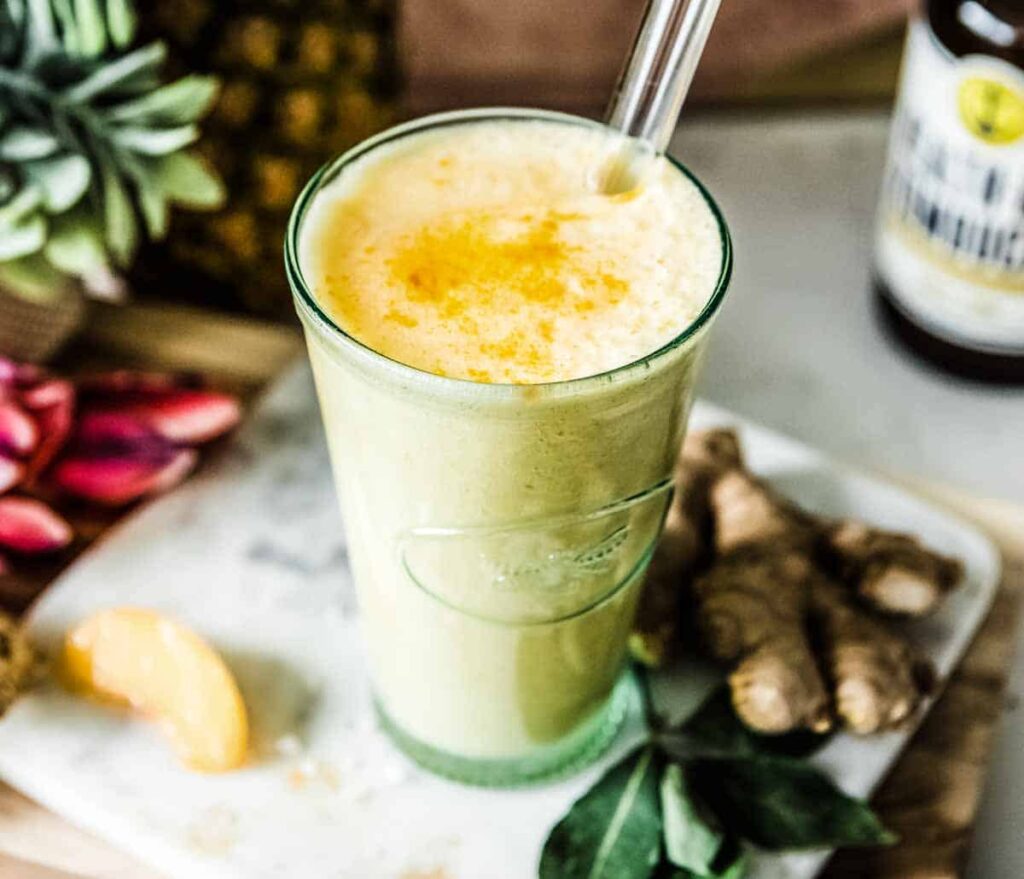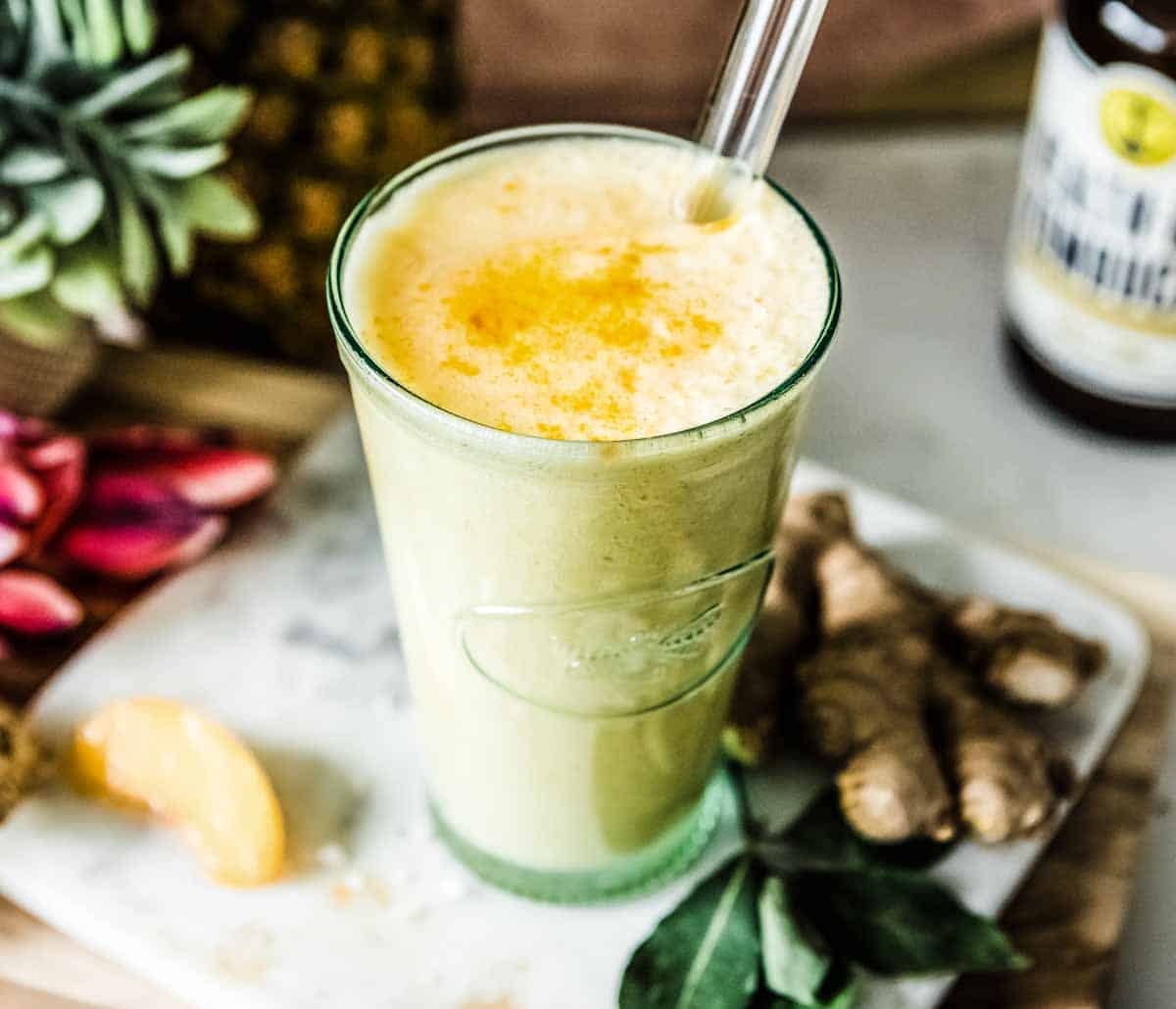 I may have discovered this gem of a recipe on a whim , but I want you to give it a serious try. The benefits of sauerkraut juice are huge for gut health. This sauerkraut smoothie (from Simple Green Smoothies) might sound a little different, yet trust me when I say it just might be a new fav for you!
Instant Pot Red Potatoes
Delicious Instant Pot red potatoes are covered in a garlic lemon sauce. They cook quickly in your Instant Pot, freeing up space on your stove top. Great side dish recipe for your next holiday meal or intimate weeknight dinner!
Onion-Braised Beef Brisket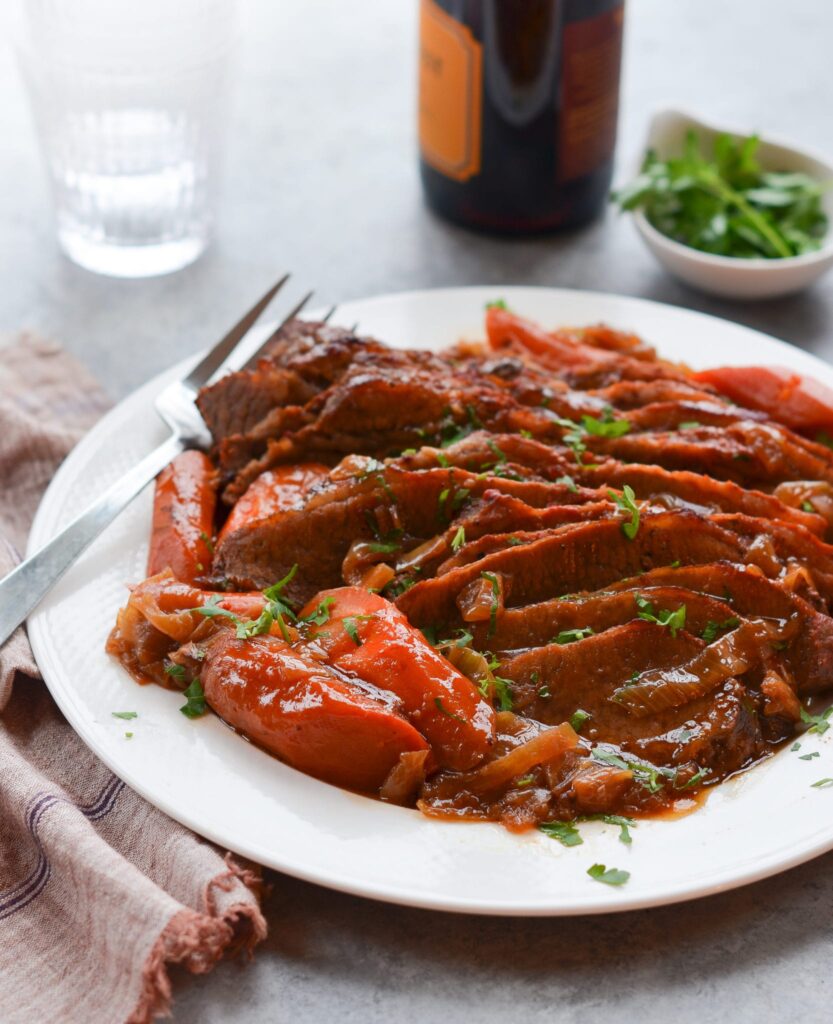 This beef brisket (from Once Upon A Chef) is cooked on top of a massive heap of onions, which slowly caramelize and make a flavorful French onion soup-like gravy.
Crockpot Ham with Pineapple Juice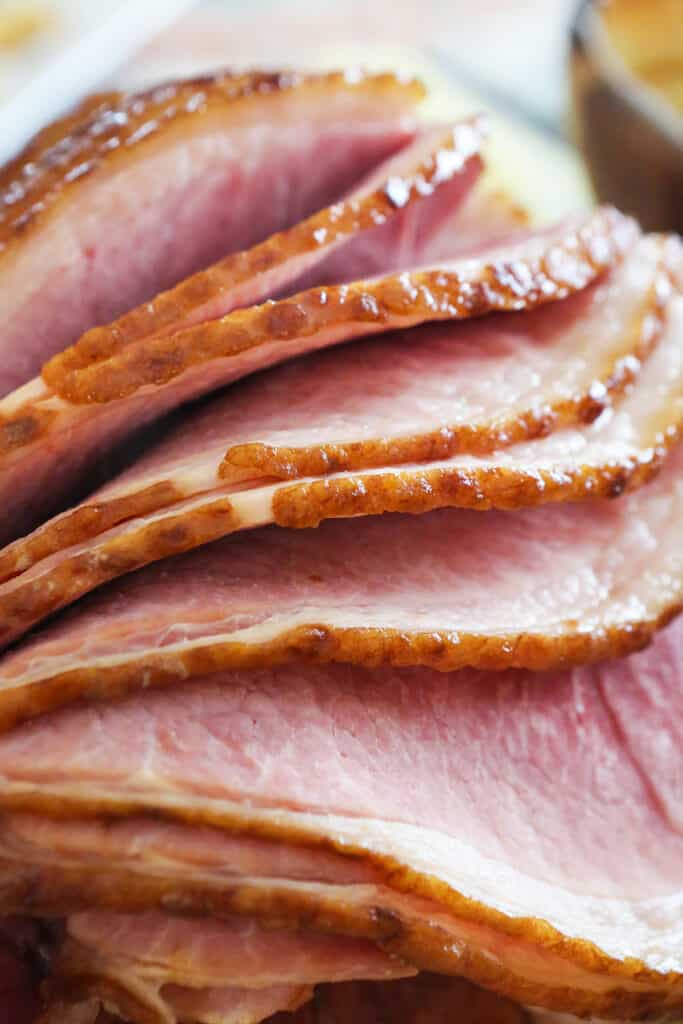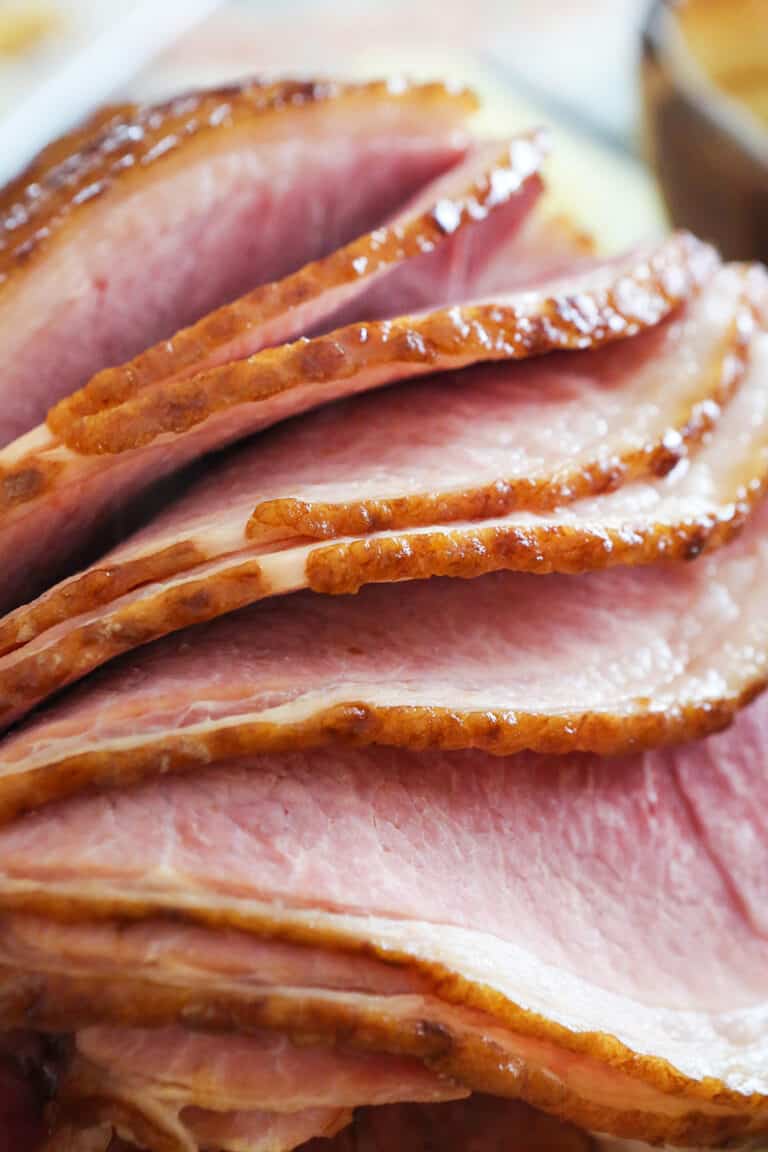 Crockpot ham with pineapple juice is an easy way to throw together a holiday dinner or easy any-time meal. This recipe requires almost no effort on your end and turns out wonderful for dinner with the perfect glaze and all!
Instant Pot Sauerkraut and Sausage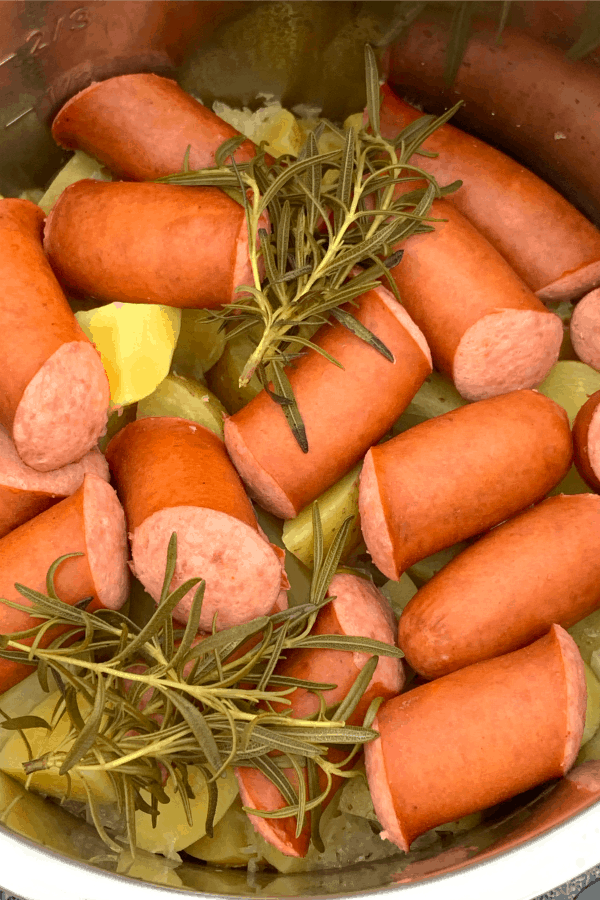 This Instant Pot Sauerkraut and Sausage (from Plowing Through Life) is an easy recipe and delicious way to enjoy pork and sauerkraut. Smoked and savory sausage, hearty potatoes and unique sauerkraut notes are wonderfully balanced with beer and fresh rosemary.
Baked Stuffed Sweet Potatoes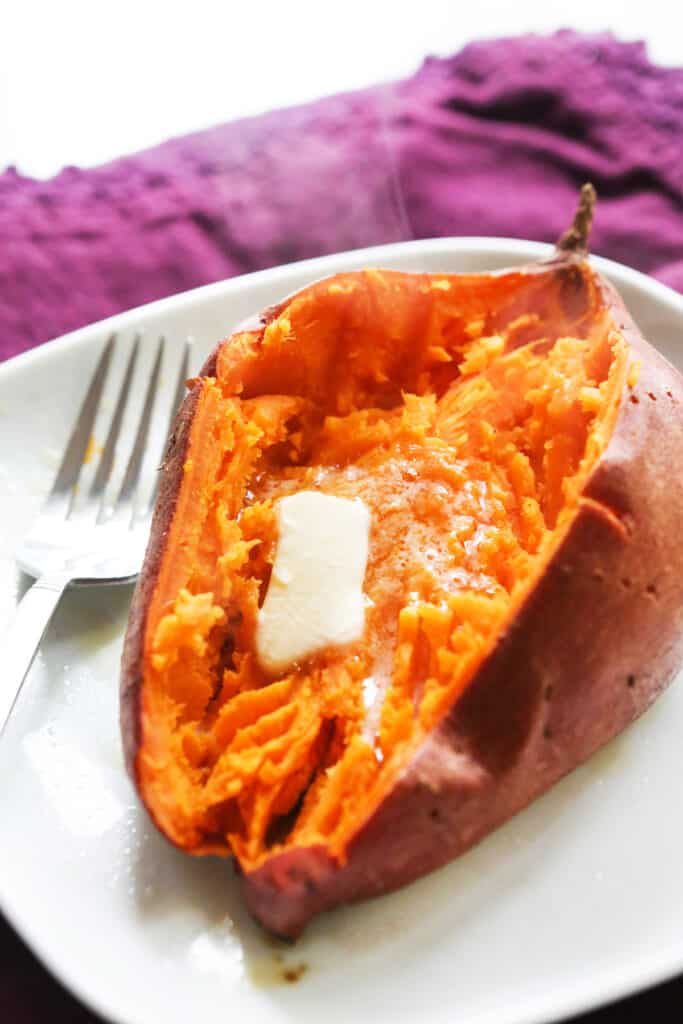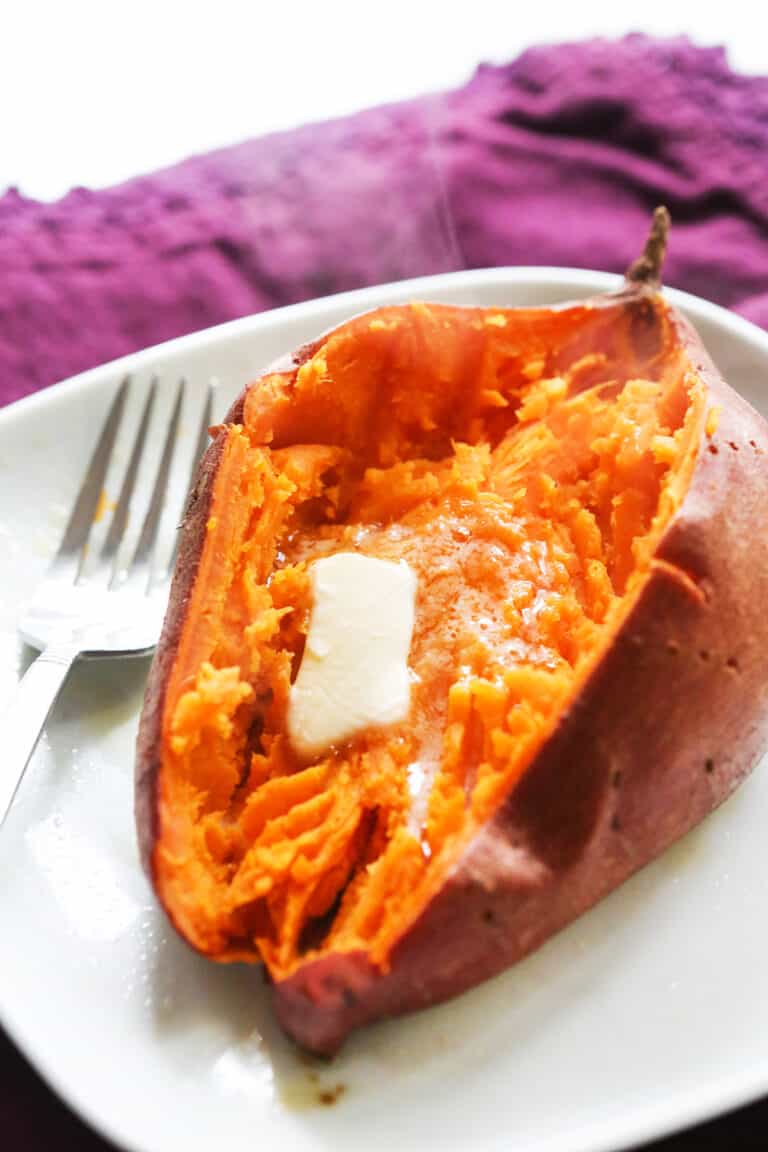 This baked stuffed sweet potatoes recipe takes dinner to the next level! Load up a perfectly baked potato with your favorite ingredients for a hearty side or a complete meal. This is a super easy recipe that is also extremely versatile.
Nori Wraps: Sardines, Sprouts and Sauerkraut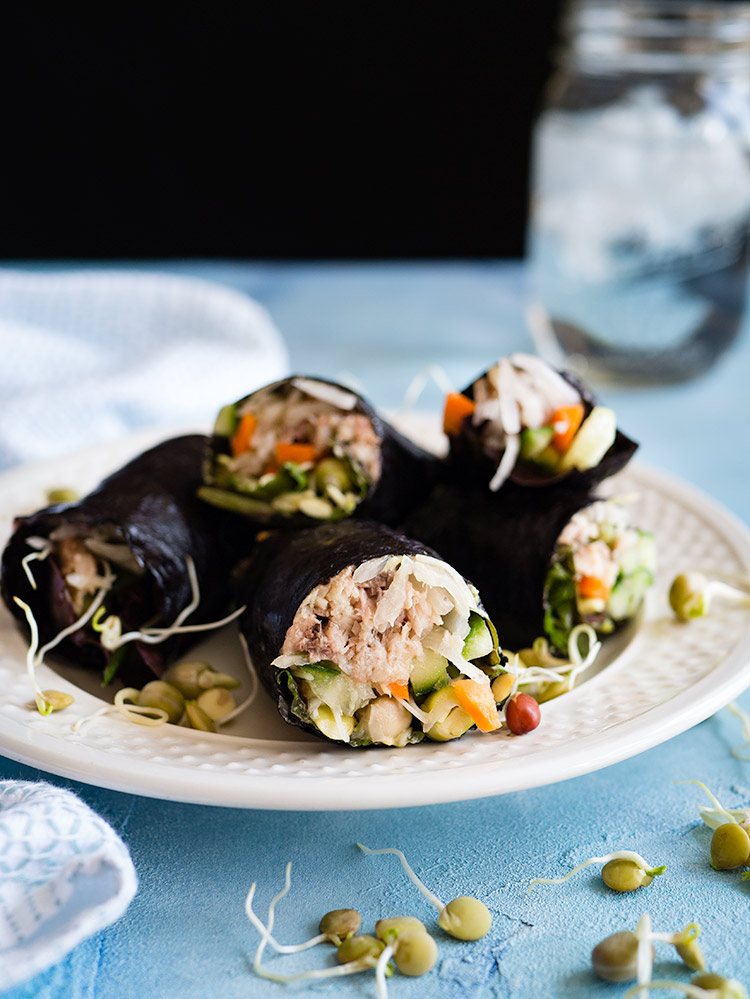 These Nori Wraps (from Mid-life Croissant) make a great low carb gluten free and wildly healthy portable lunch idea.
Pork and Apples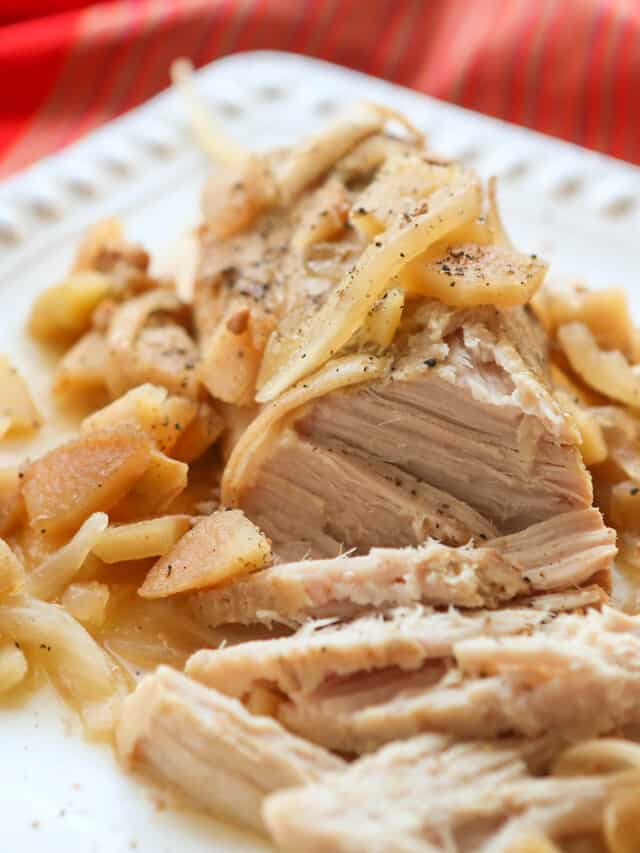 Instant Pot Pork and Apples is the perfect fall dinner. It requires only a few ingredients and it is finished in 30 minutes!
Grilled Cheese with Sauerkraut and Dijon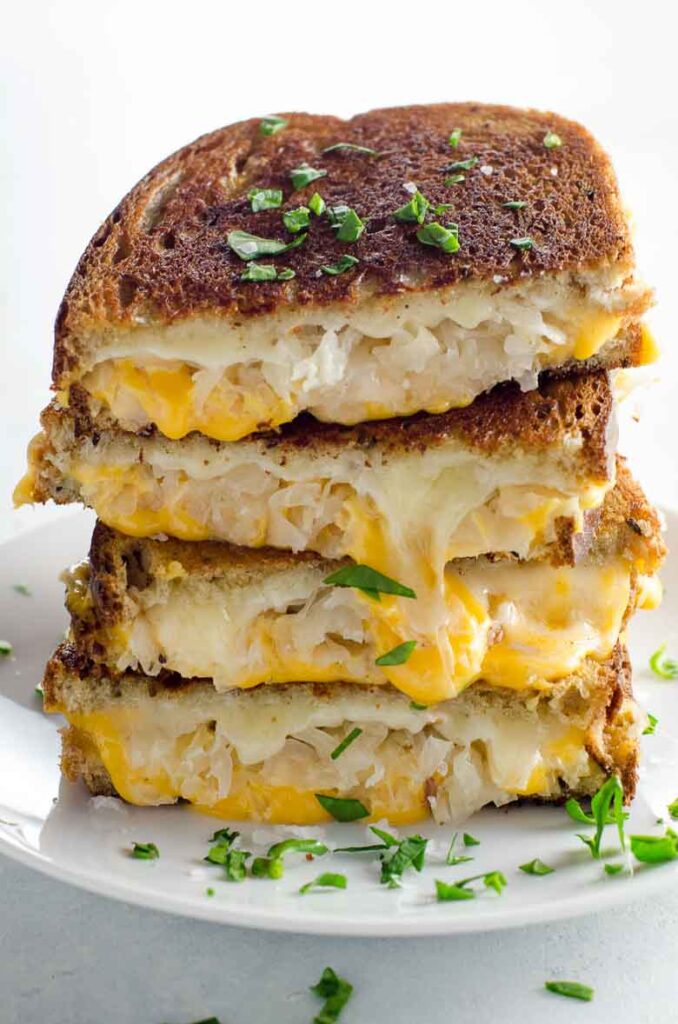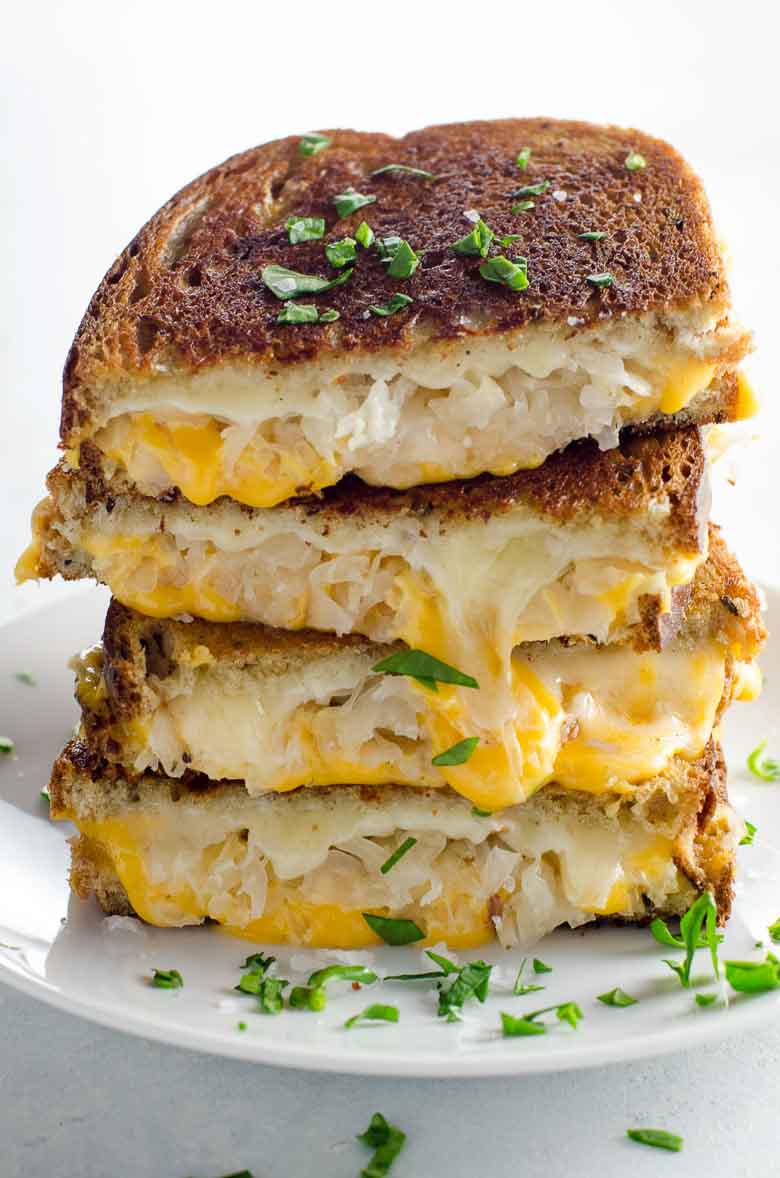 This is one beautiful hot mess of a grilled cheese sandwich (from Umami Girl): bold flavors of aged cheddar, sauerkraut and Dijon, a tangle of fermented cabbage and just enough cheese to ooze out beautifully while still basically keeping its shit together. Crisp grilled rye. Good times.
Reuben Pastry Braid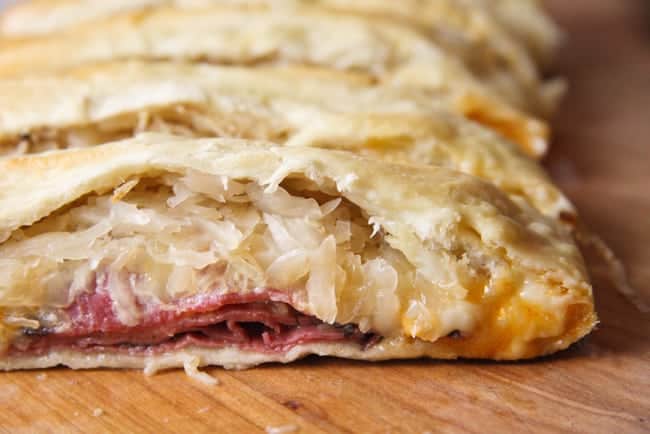 Transform Reuben Sandwiches into a delicious, hot, gooey loaf of bread stuffed with corned beef and sauerkraut. This simple finger food is easy to put together. Enjoy as a meal or party food!
Avocado and Kraut Salad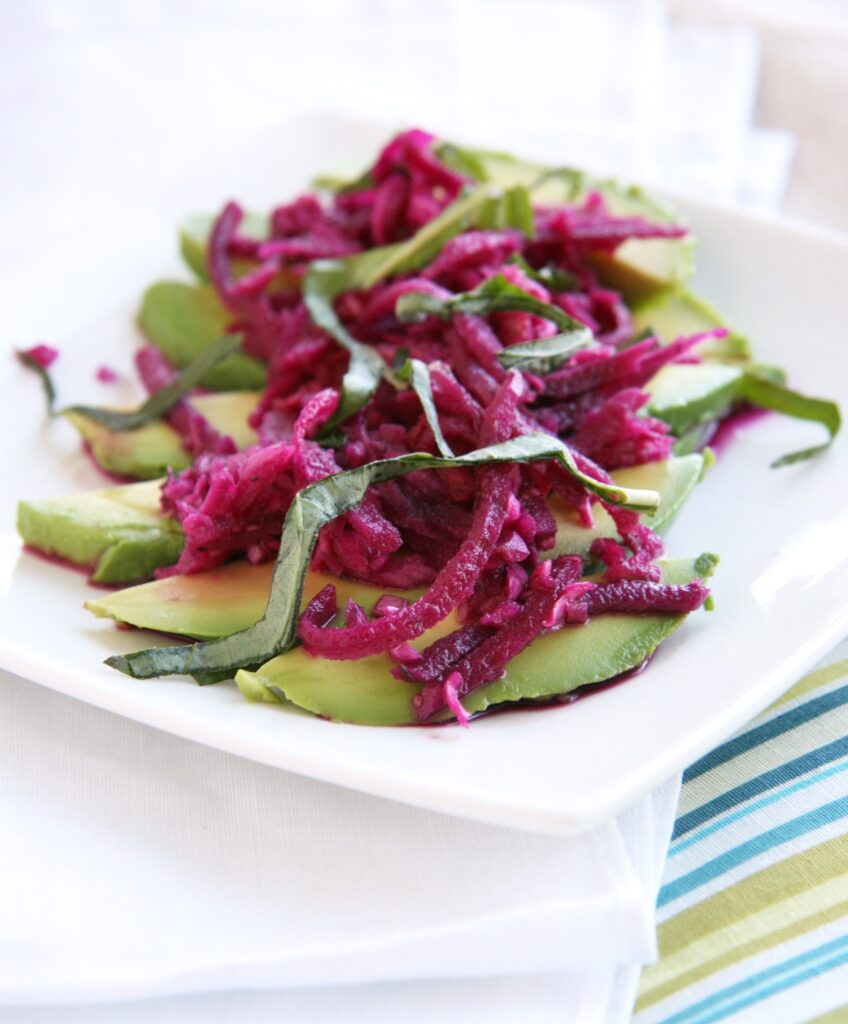 Sauerkraut and avocado (from Natural Noshing)…I didn't think that pairing would come out of my mouth, errr computer, as a go-to snack…but I'm learning to be very flexible and creative with my food choices lately. There are always stranger combinations — Pickles and ice cream? (cough, cough).
Kraut Pasta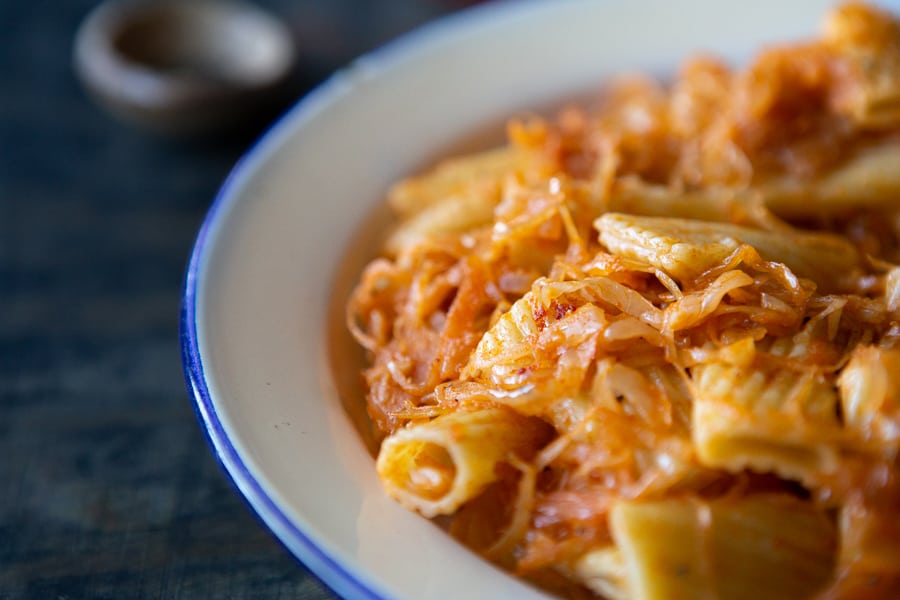 If you're after a quick and easy pantry dish that is delicious and a little different, then this sauerkraut pasta (from Heartful Table) is right up your alley!
Quick Pretzel Bites with Cheddar Cheese Sauce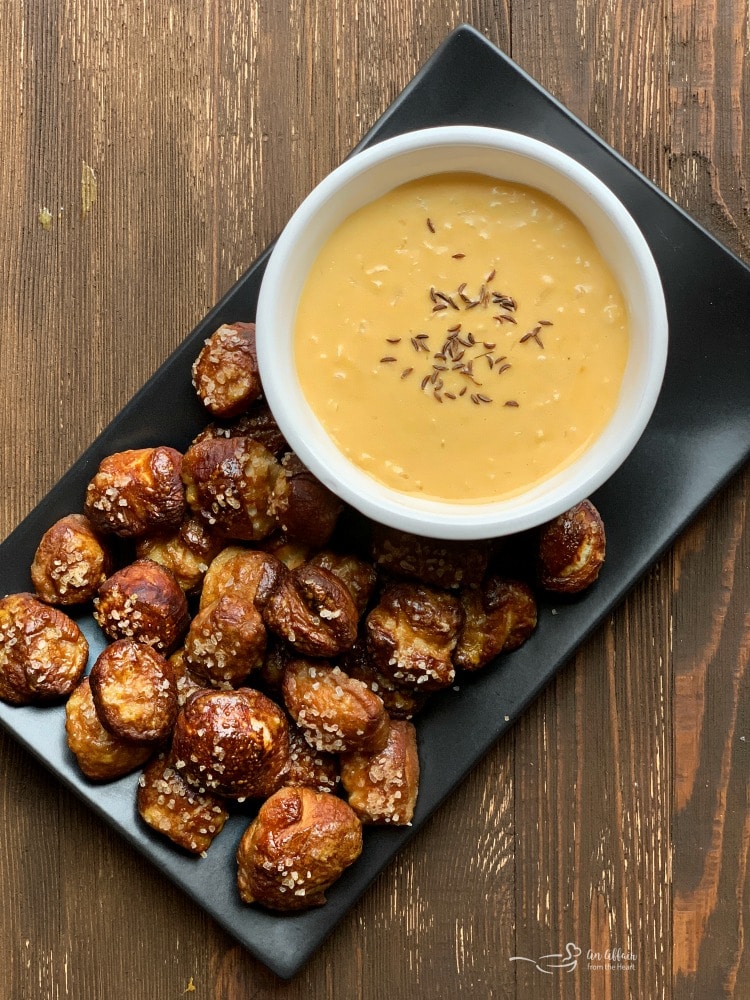 These Quick Pretzel Bites with Sauerkraut Cheddar Cheese Sauce (from An Affair From The Heart) are a fantastic Oktoberfest treat. The soft salted pretzel bites dunked in the cheese sauce, with that zing of kraut, perfect in every way.
Kimchi Kraut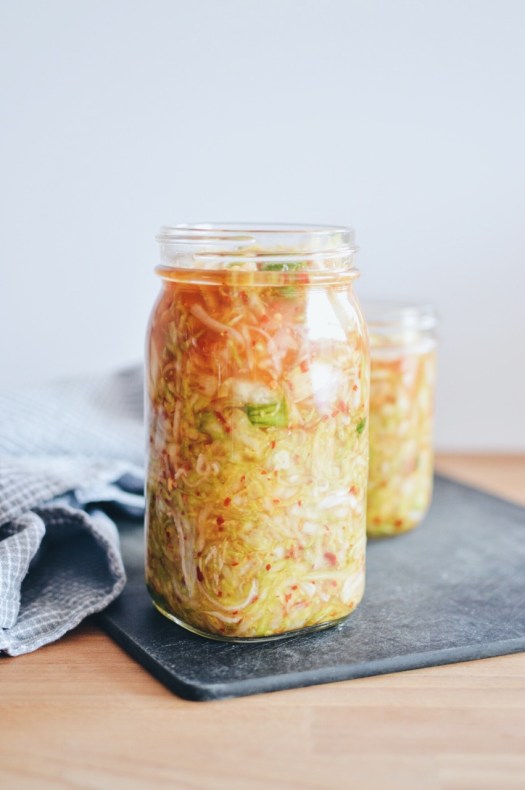 There's something magical about fermentation. In this case, it's a process by which over salted vegetables yields a highly delicious product. Simple to make and packed full of tangy flavour, kimchi kraut (from Hapaway) is a tasty addition to nearly anything.
Easy Avocado Salad with Cucumber and Quinoa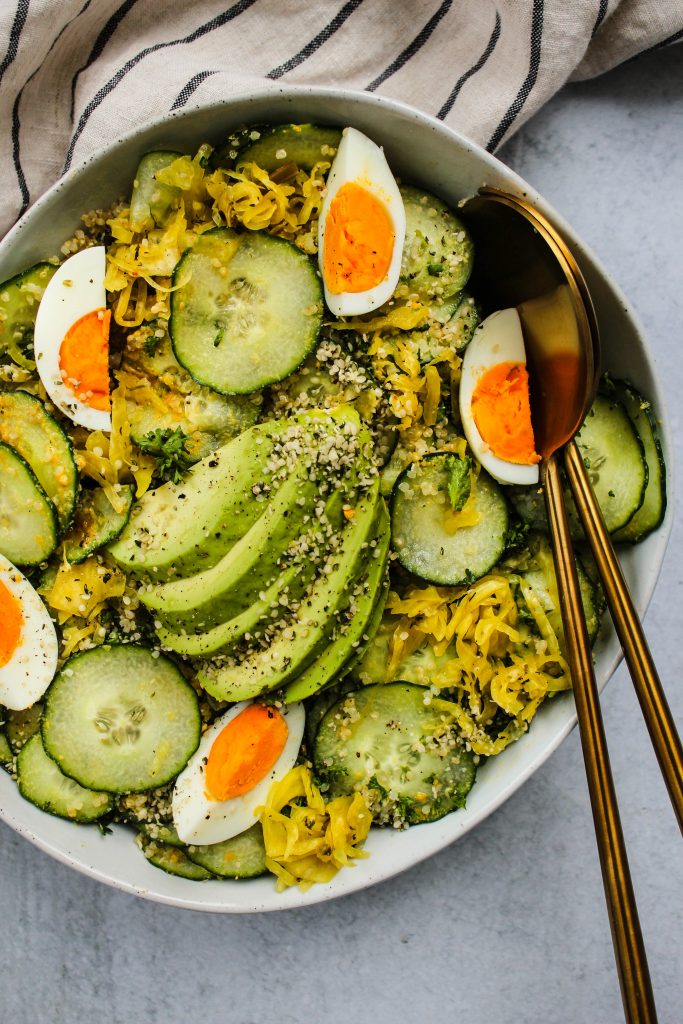 This Easy Cucumber Avocado Salad (from Walder Wellness) is made with nutritious ingredients like quinoa, sauerkraut, nutritional yeast, hemp seeds, lemon, and fresh herbs. It's healthy, refreshing, and can be enjoyed as a complete meal or side salad!
Sauerkraut Salad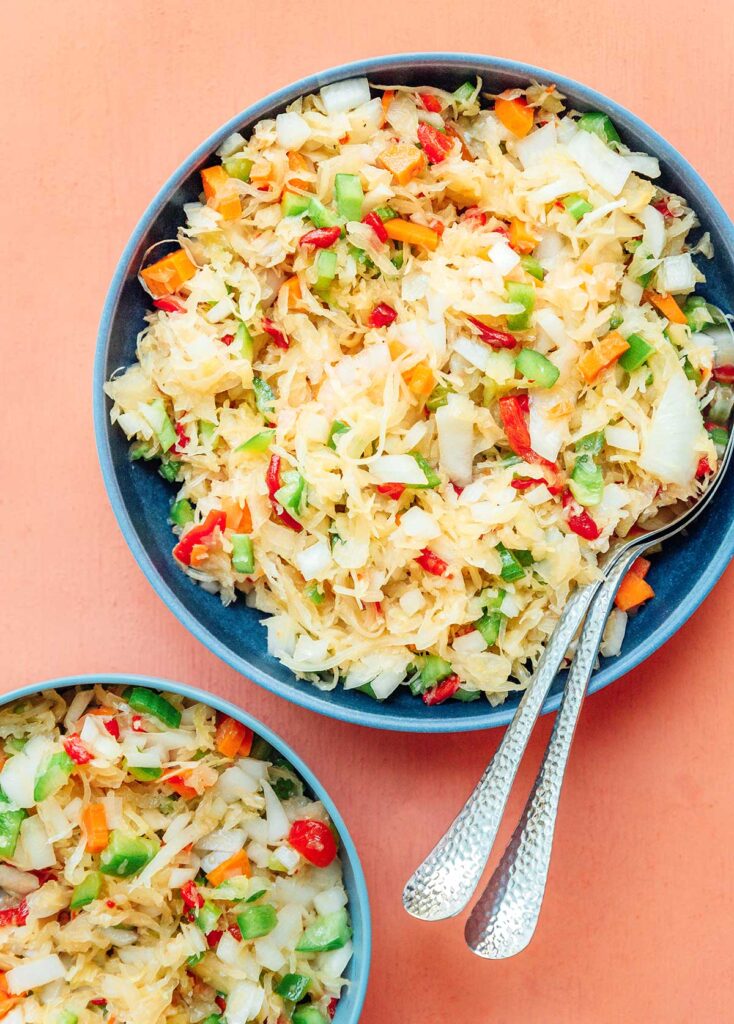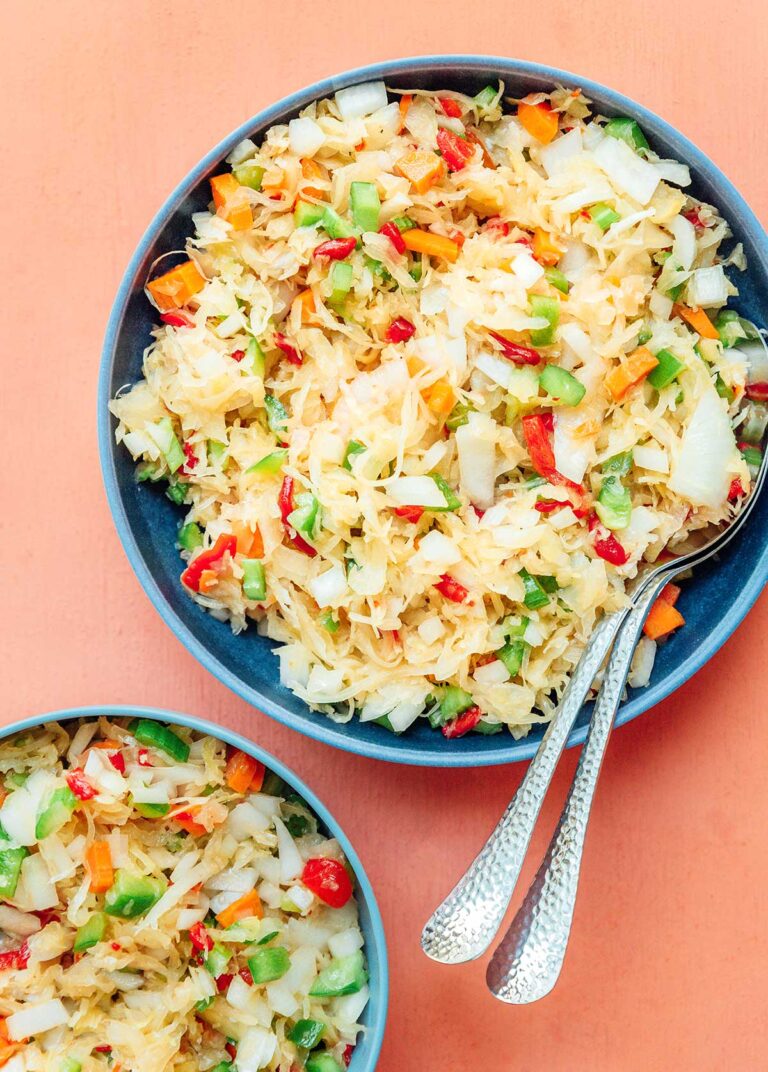 Satisfy nearly every flavor craving — sour, salty, savory, and sweet — with Sauerkraut Salad (from Live Eat Learn)! This easy dish comes together in under ten minutes and is super satisfying and filling.
FAQ About Sauerkraut
Can dogs eat sauerkraut?
Sauerkraut is safe for dogs to consume. Since it is packed with probiotics, it is even beneficial to eat as it aids the digestive process (for dogs and humans alike).
How long does sauerkraut last in the fridge?
After opening sauerkraut, it will stay fresh for up to 6 months in the fridge when stored in an airtight container.
Is sauerkraut gluten free?
Sauerkraut is naturally gluten free, as it is typically only made from fermented cabbage and salt.
How to make sauerkraut less sour?
Sauerkraut that is too sour can be tamed with the addition of fatty ingredients such as olive oil or avocado oil, or even mashed avocado.