Cornbread is such a perfect side for just about any meal, no matter the time of year. If you are searching for specific foods that pair well with this yummy bread, read on for 15 delicious ideas about what to eat with cornbread.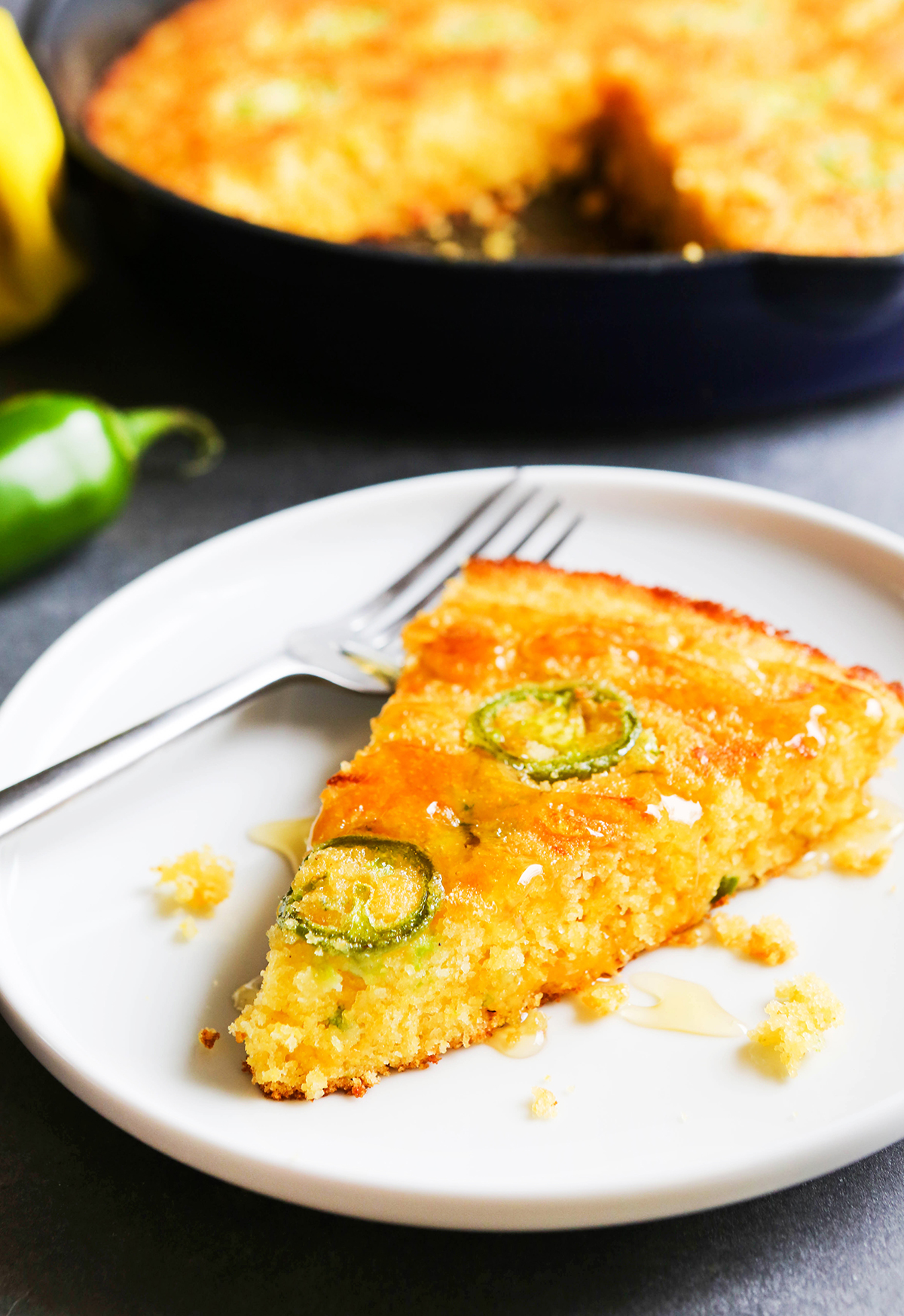 In the past few years I have discovered that I actually like cornbread! I was not a big fan of cornbread for most of my life. I love how easy it is to make and how many options there are for adding ingredients into it and recipes to pair it with.
If you have a pan of this yummy bread on hand or plan on making it soon, you may be looking for other foods to eat alongside it. Read on for 15 delicious ideas about what to eat with cornbread!
Start With This Homemade Cornbread Recipe
This skillet cornbread is made in a cast iron skillet. It is the perfect side for any meal. Omit the jalapeño and cheese for a perfect go-to side dish recipe.
What Does Cornbread Taste Like
Corn bread has a crumbly texture with a sweet, corn flavor. It is also a light bread that is not super heavy or filling, making it the perfect side for any meal.
How To Freeze Cornbread
If you find yourself with leftovers, you might be curious about how to freeze it! Read on for all the information you'll need about how to freeze cornbread.
How To Reheat Cornbread – 5 Different Ways!
This is a popular dish at many holiday meals. But what do you do with leftover cornbread? Reheat them the next day! Read on to learn how to reheat bread so it can be enjoyed again later.
Topping Options
Consider adding any or all of the following ingredients to the top of the bread to make it extra tasty!
Butter
Honey
Honey butter (my personal favorite way to top this quick bread with!)
Maple syrup
Jalapenos
Brown sugar
Cheddar cheese
Sour cream and chives
Bacon crumbles
Black pepper
What To Eat With Cornbread
Below you will find a collection of great ideas if you are looking for something to serve alongside your side of cornbread! It is such a versatile bread and it is known for being a Southern specialty. This is one of my personal favorite side dishes to serve at both everyday and special occasions.
Chili
Meatloaf
Any hearty soup
Beef stew
Any meaty main protein such as pork, ham or steak
Baked beans, pinto beans or black beans
BBQ meat
Hot dogs
Mashed potatoes or roasted potatoes
Cottage cheese and tomatoes
Fried chicken, baked or grilled chicken
Fish
Shredded pork or chicken sandwiches
Roasted vegetables
Chicken soup
Collard greens
Macaroni and cheese
Sliders
Crockpot Ham with Pineapple Juice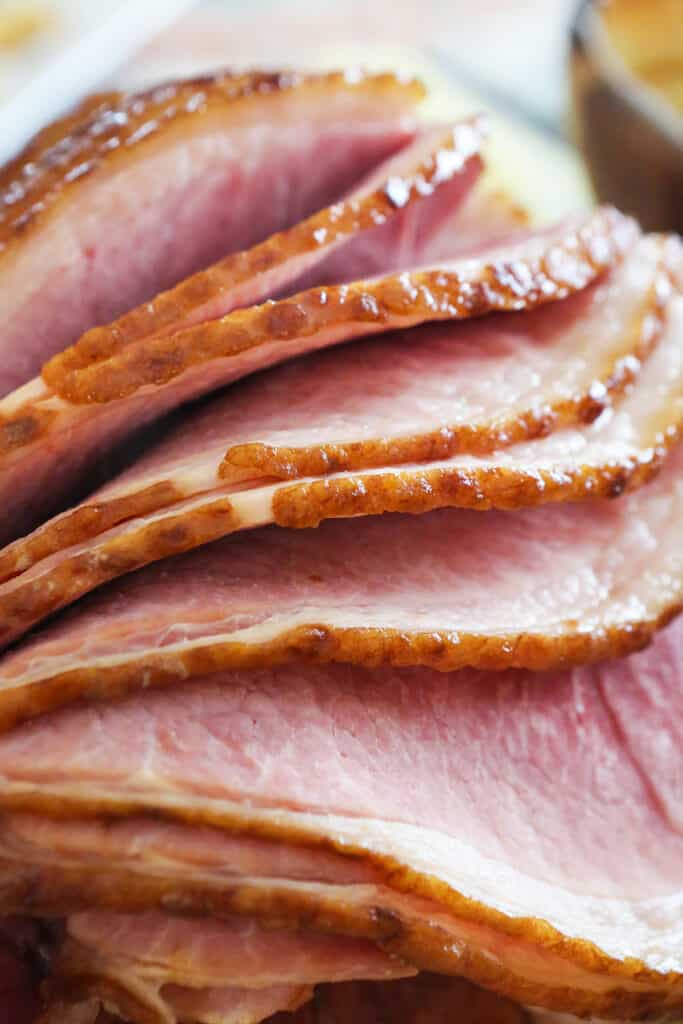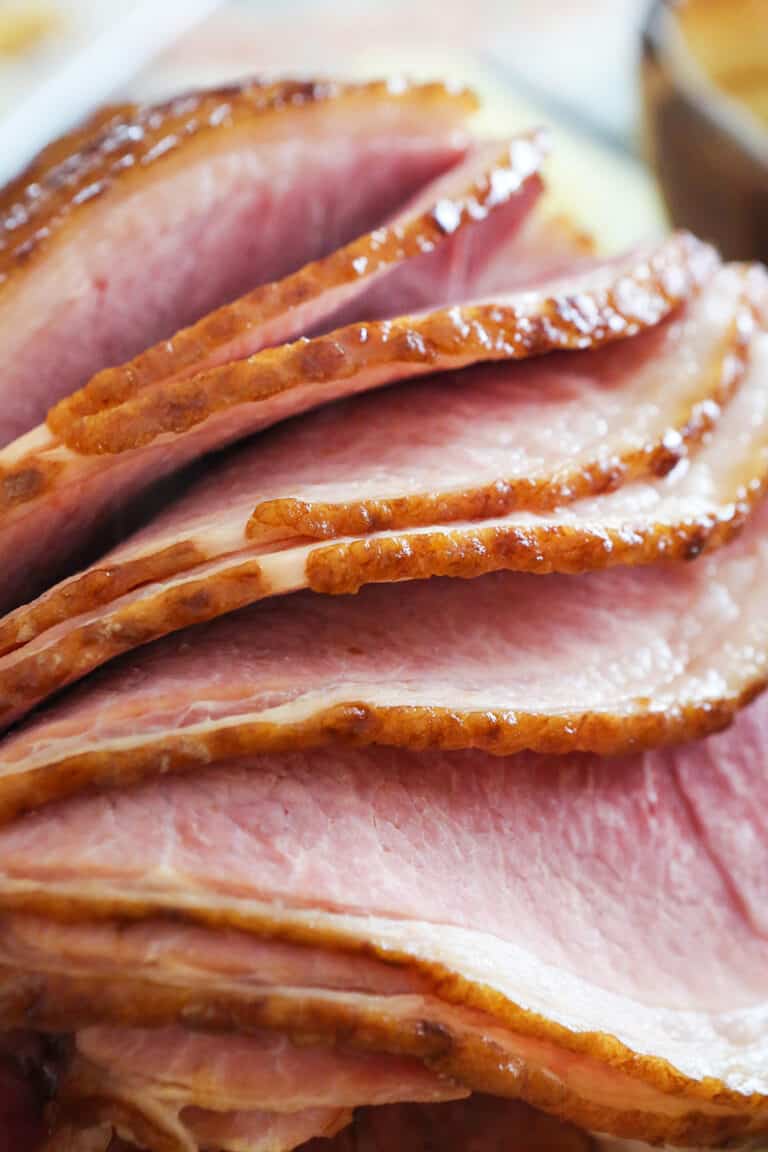 Crockpot ham with pineapple juice is an easy way to throw together a holiday dinner or easy any-time meal. This recipe requires almost no effort on your end and turns out wonderful for dinner with the perfect glaze and all!
Easy Pineapple BBQ Chicken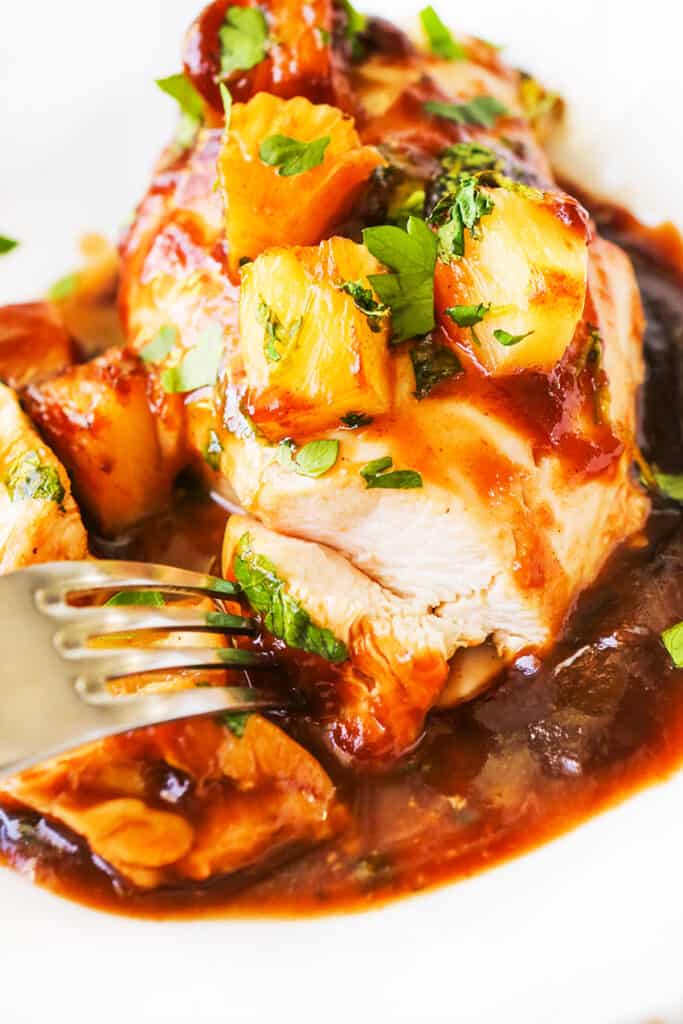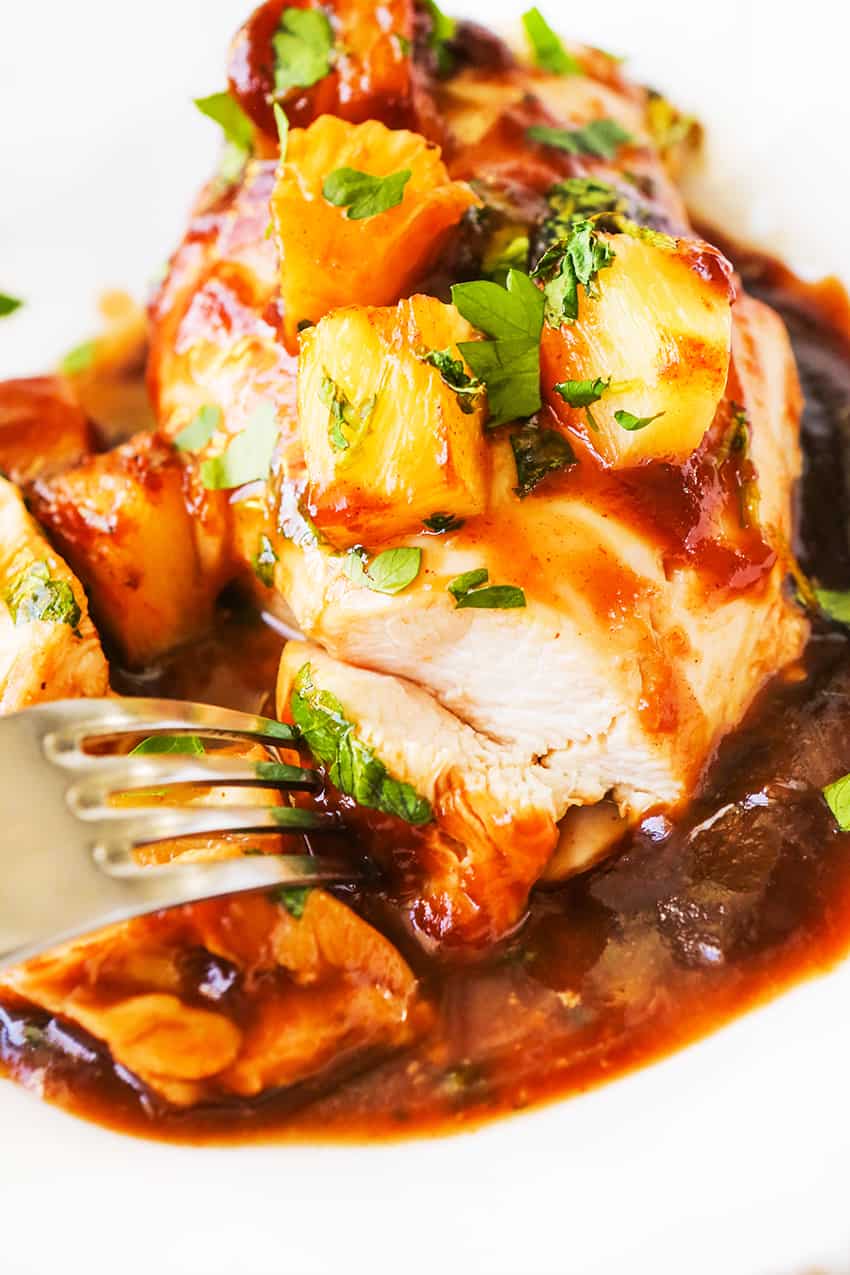 Pineapple BBQ Chicken requires only FOUR ingredients and 30 minutes of your time. This quick and easy dinner recipe is packed with flavor and will feed your family quickly and is the perfect accompaniment to your next slice of cornbread.
Ground Beef Sliders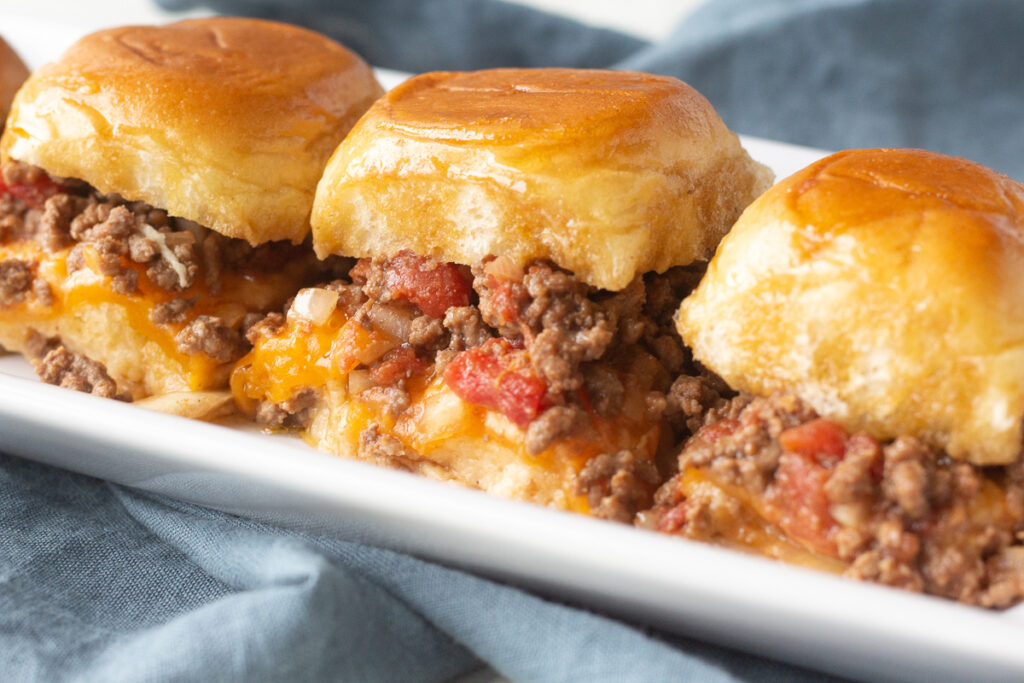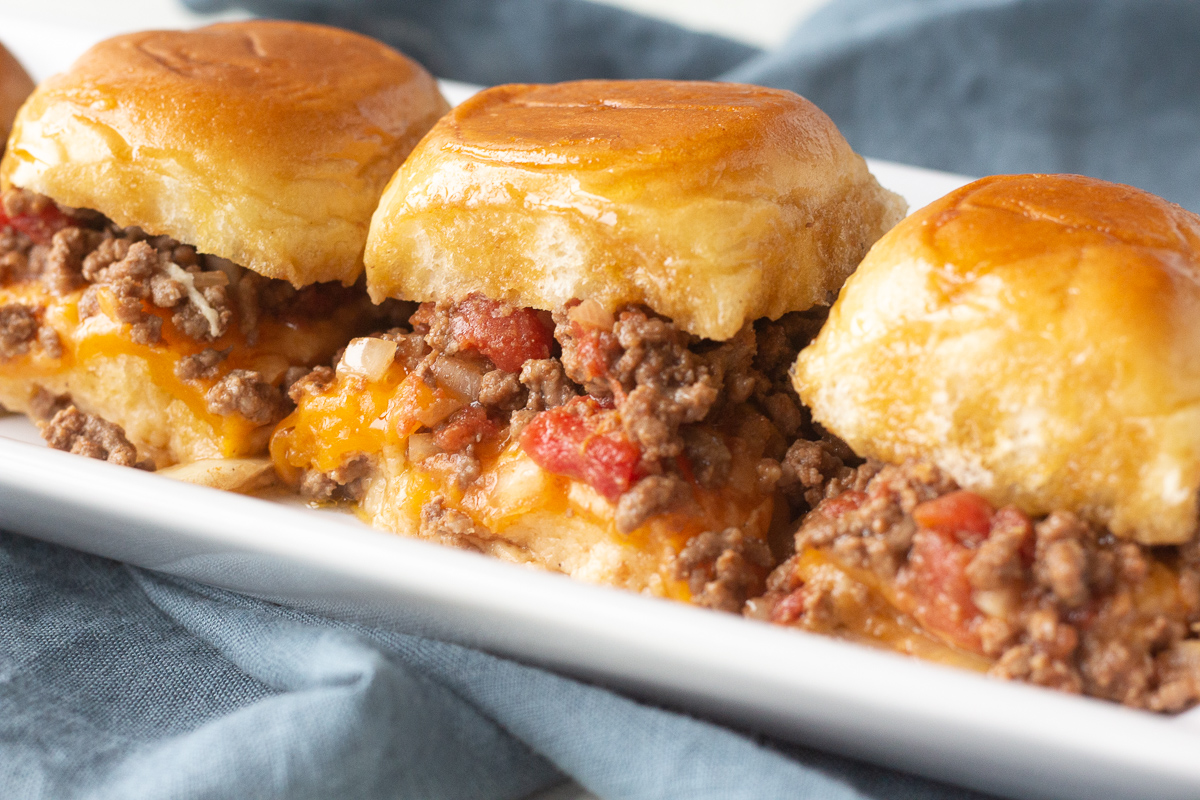 This ground beef sliders recipe is the PERFECT party food. Bring these to your next party, no matter the theme or season, and they will be a hit!
Chili Mac and Cheese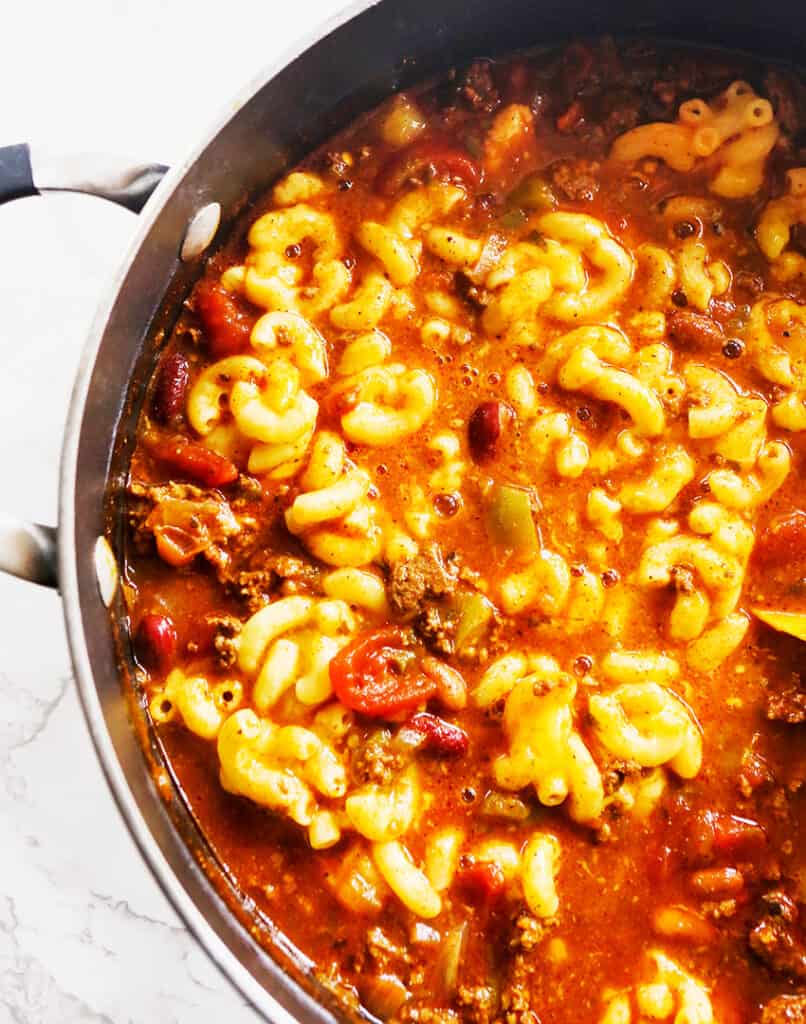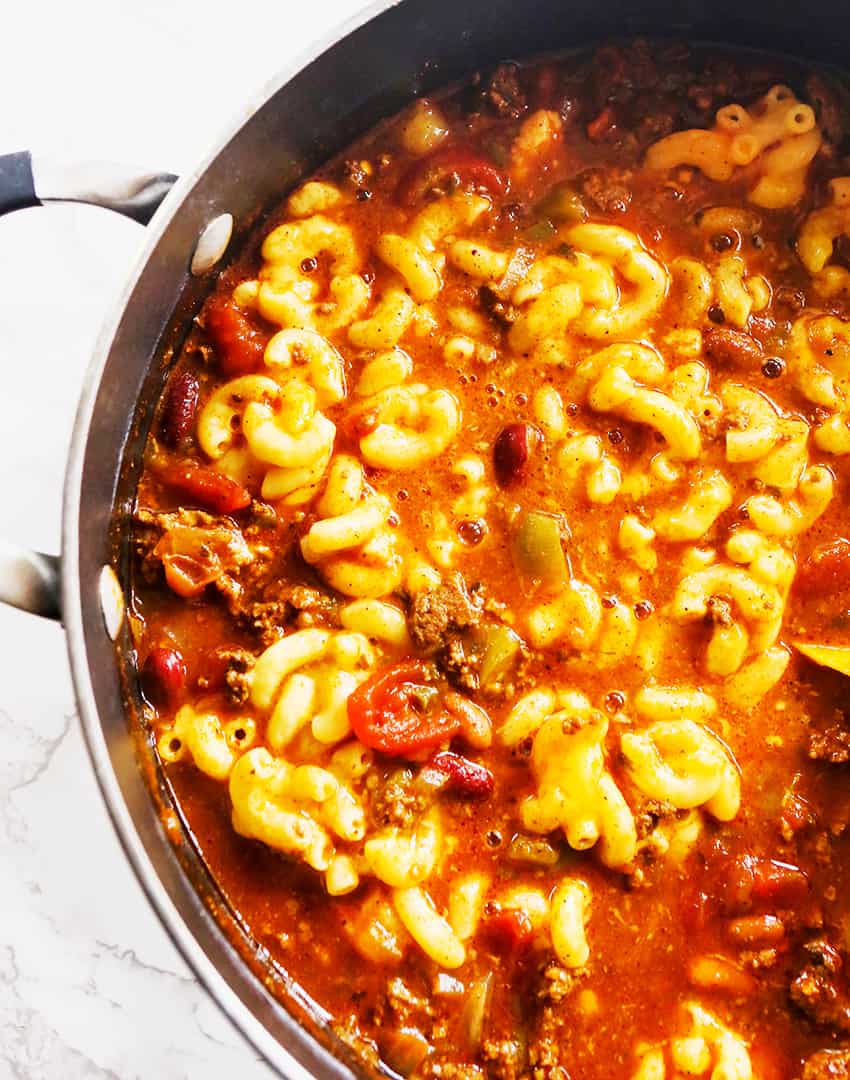 This chili mac recipe is the perfect marriage of two of the most comforting comfort foods of all time. Top with cornbread chunks for a perfect meal!
Meatloaf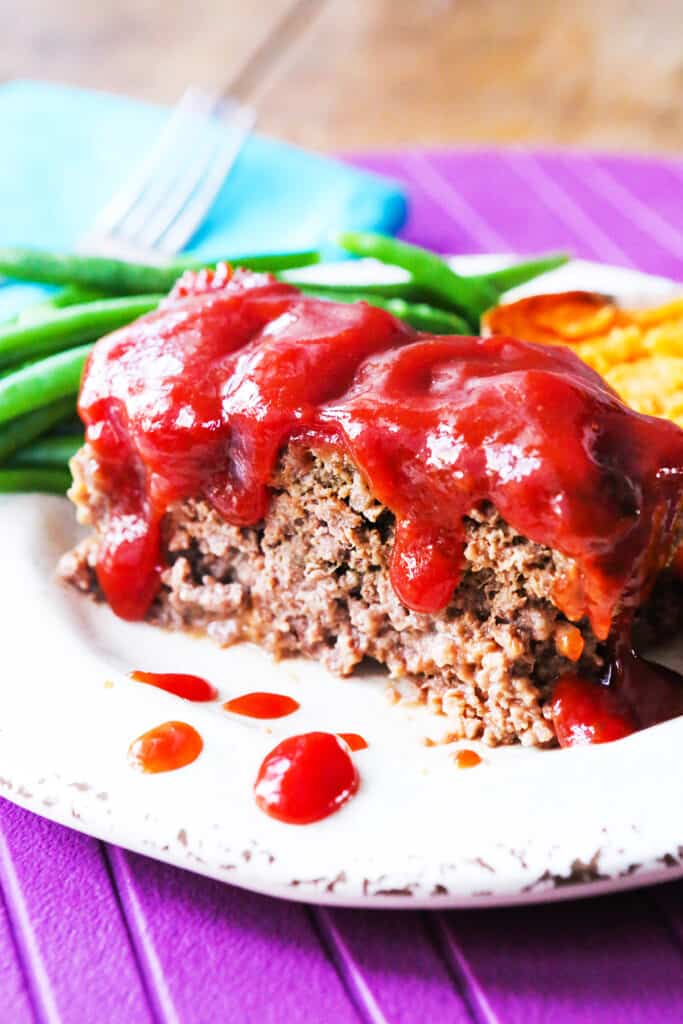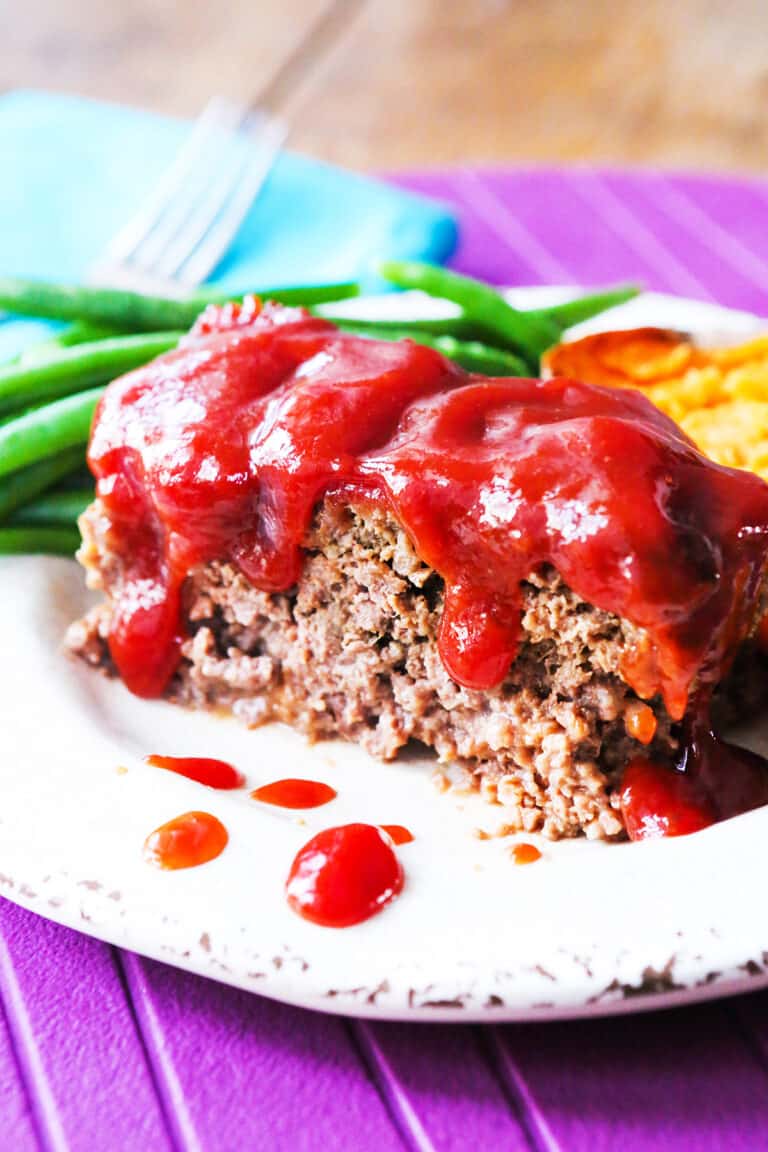 This is the best meatloaf recipe with crackers you'll ever eat and it is such an easy classic dish. It'll quickly become a favorite family meal!
Instant Pot Pork Chops with Gravy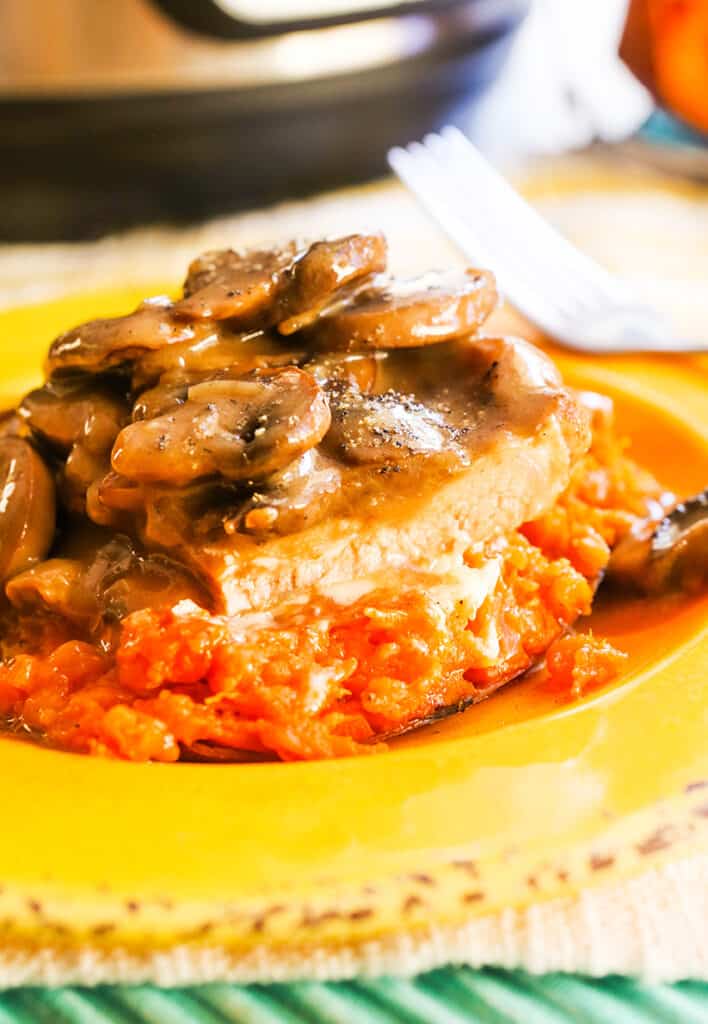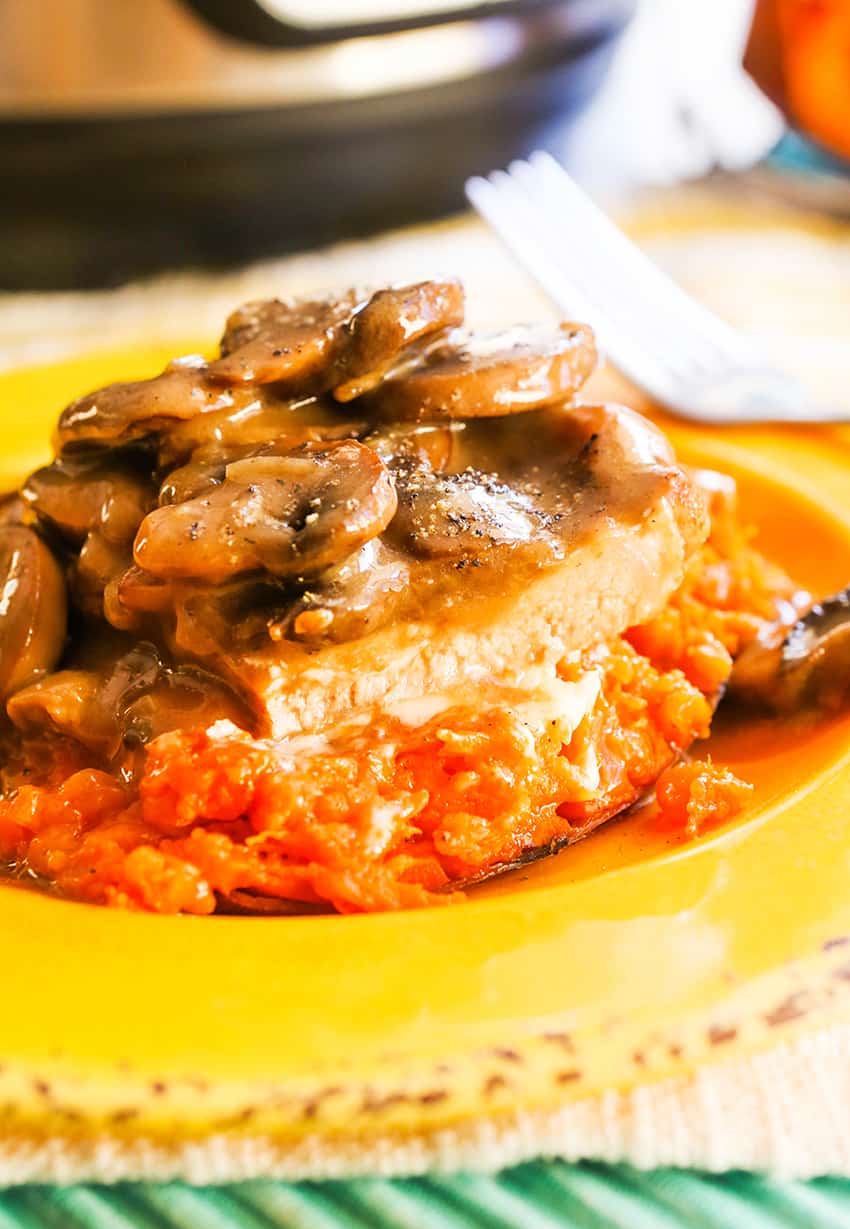 Instant Pot Pork Chops (with a bonus gravy sauce!) come together quickly and they are SO DELICIOUS. Super quick, easy meal for busy nights!
Instant Pot Chicken Tortilla Soup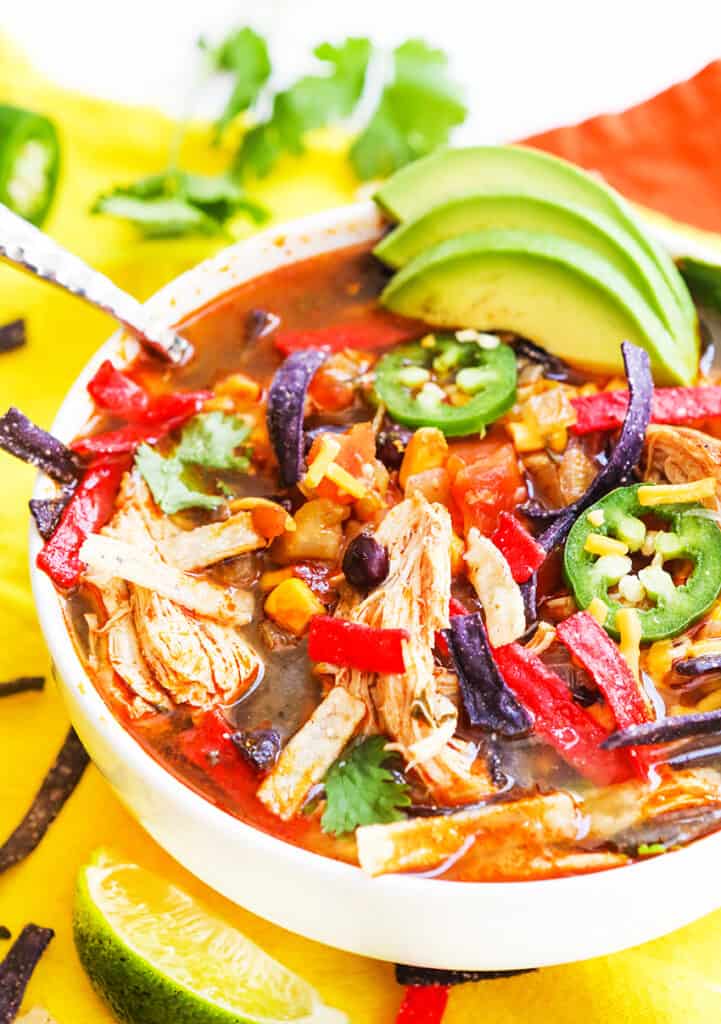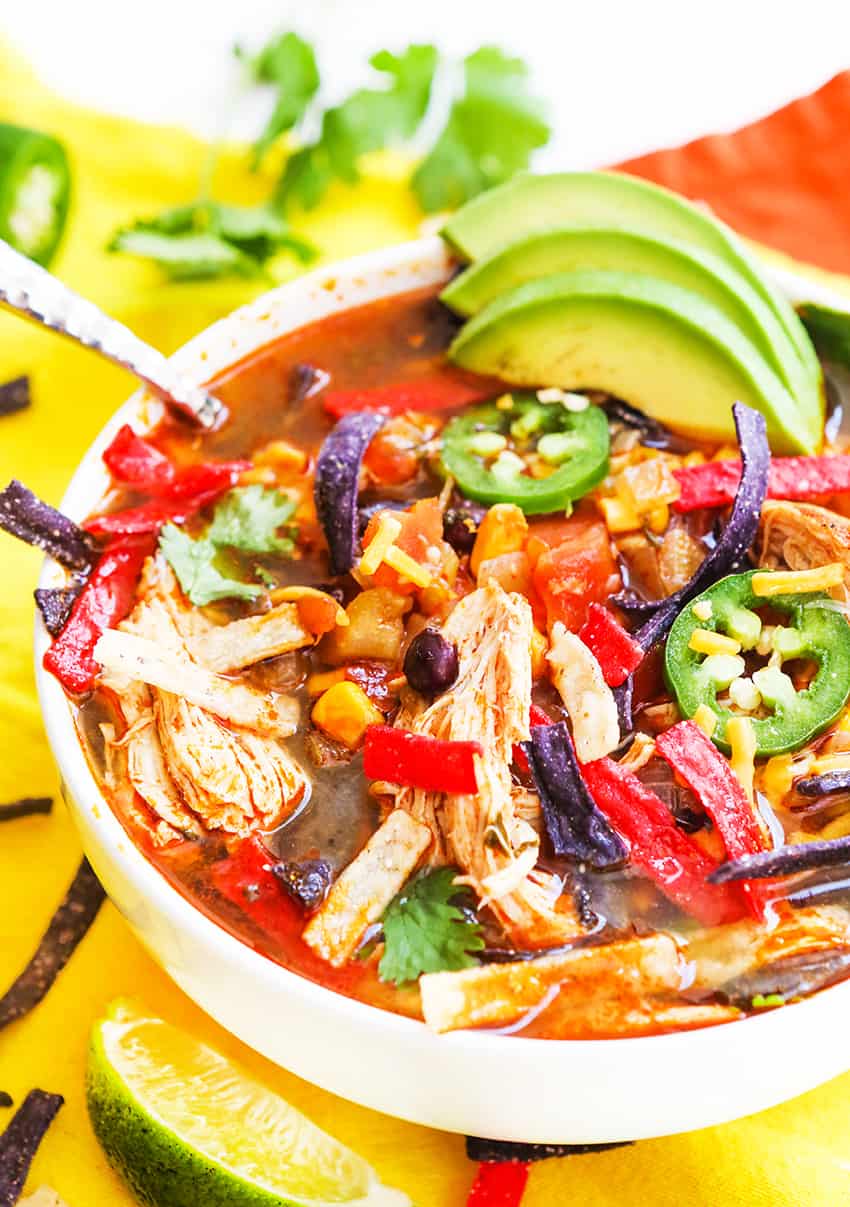 This Instant Pot chicken tortilla soup recipe is the BEST! It is packed with flavor, it is super easy to make and it tastes like it's been cooked low and slow all day long. Throw it together for your next family dinner OR your next big gathering. Either way, it'll get devoured!
Instant Pot Mississippi Pot Roast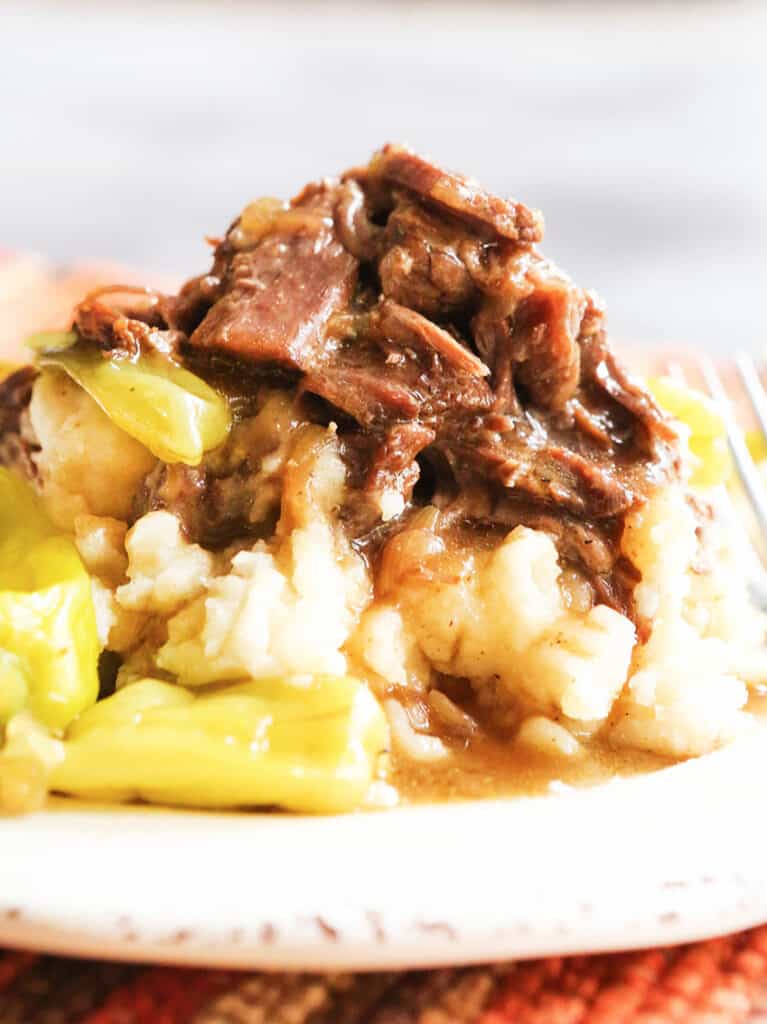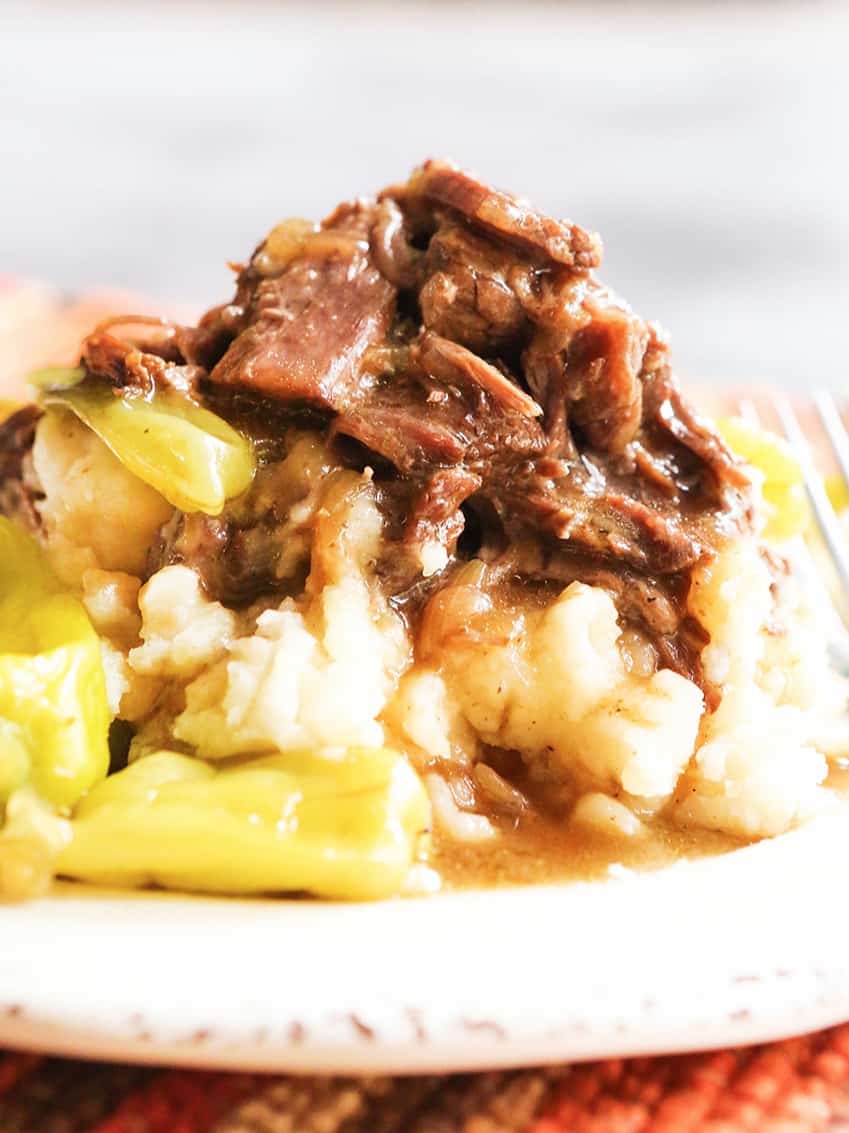 Instant Pot Mississippi Pot Roast produces a tender, juicy and flavorful meal. This comforting, hearty dinner requires minimal effort!
Sloppy Joes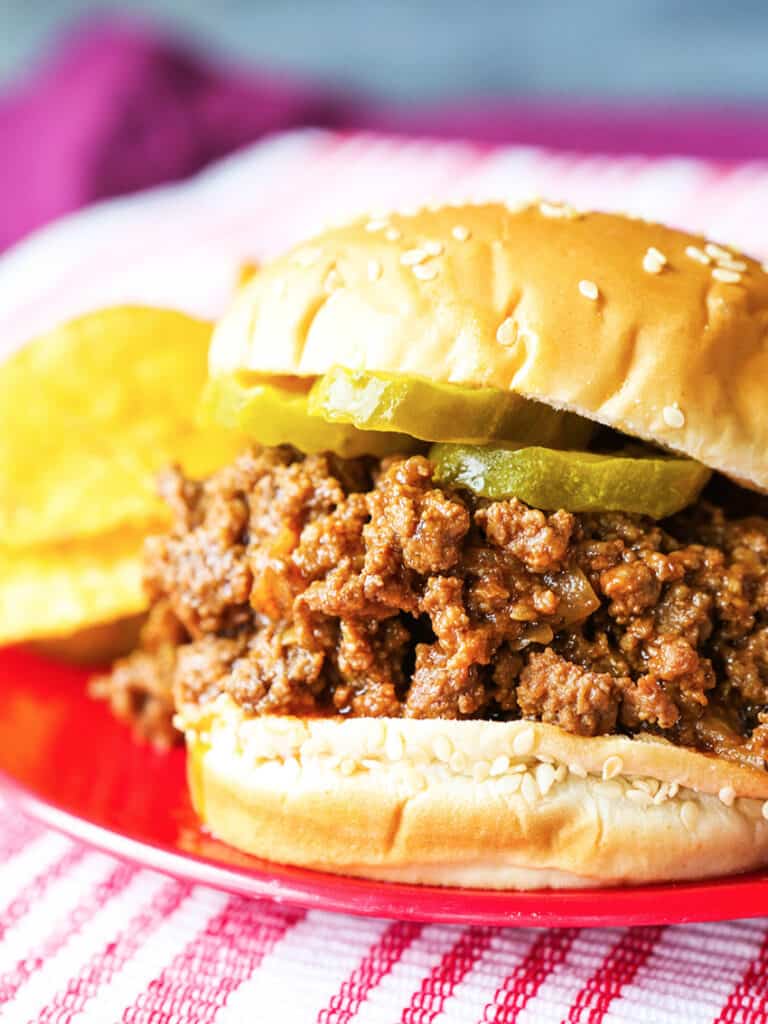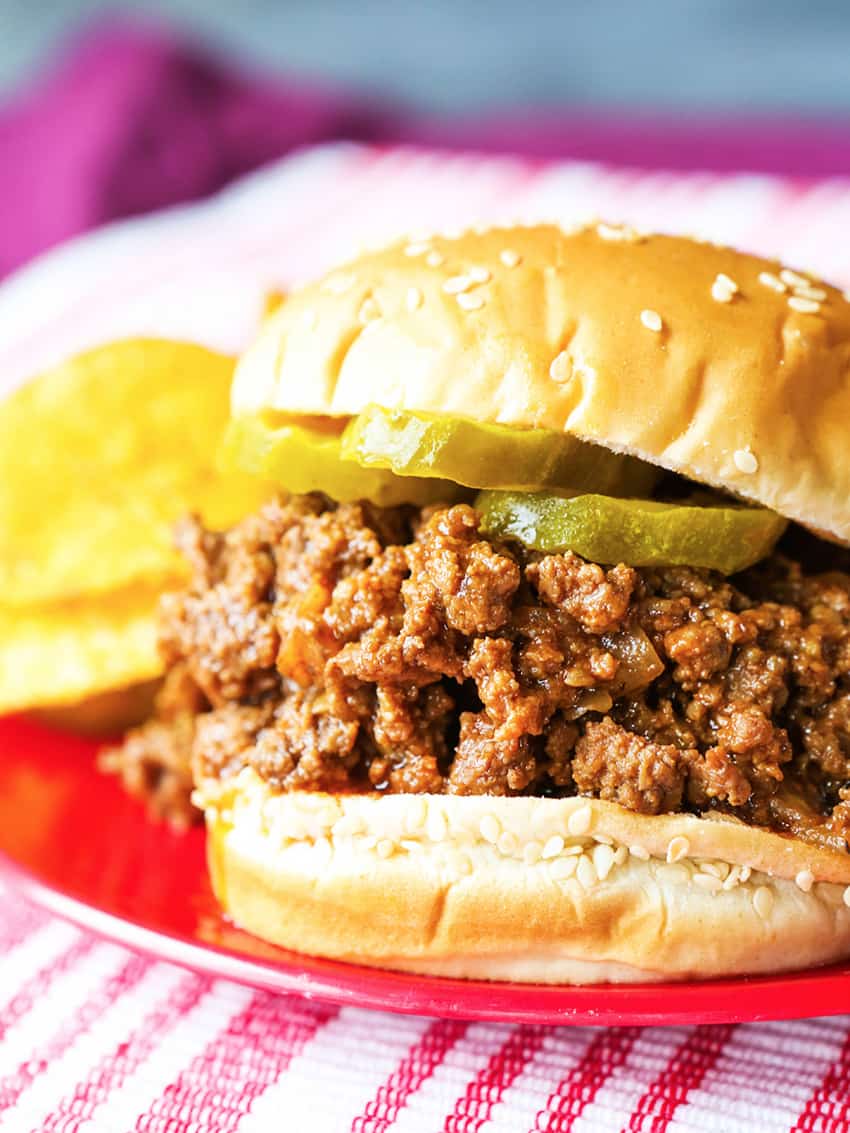 A childhood staple, Sloppy Joes are hearty and delicious! Now you can make Instant Pot Sloppy Joes for a super quick and easy dinner that has a sweet and savory sauce. This is the perfect recipe for family dinner and also potlucks.
Chili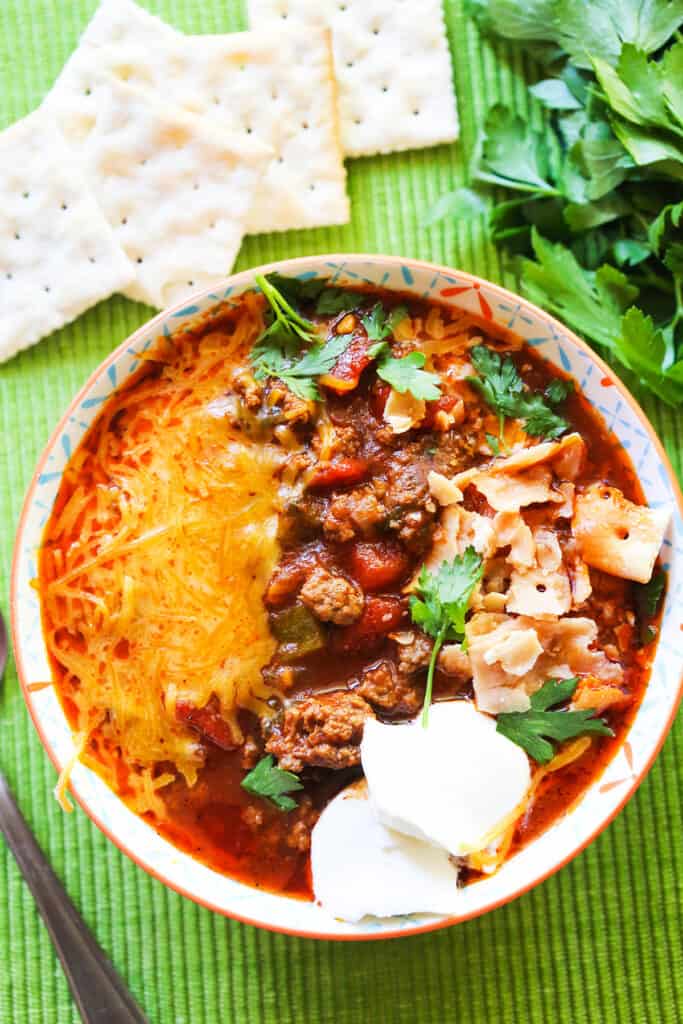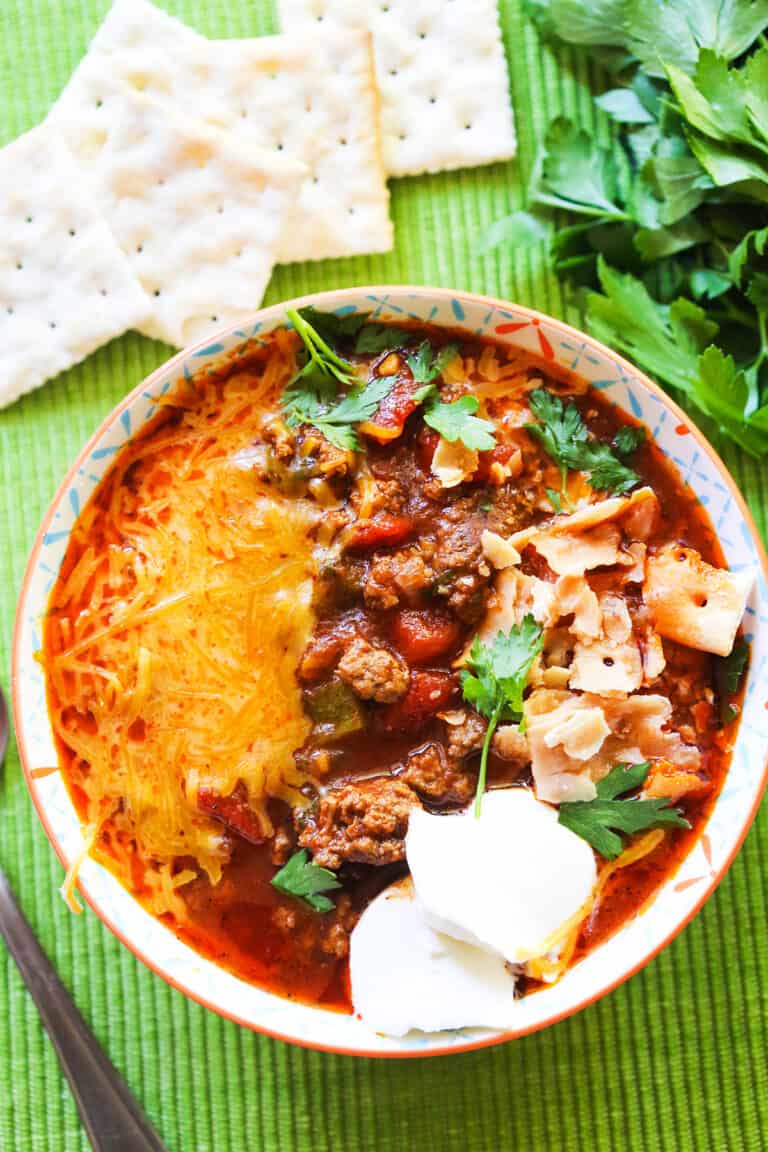 Whether you're avoiding beans or just don't have them on hand, chili can still be delicious! This chili recipe without beans will satisfy every hungry belly at your table.
Minestrone with Pasta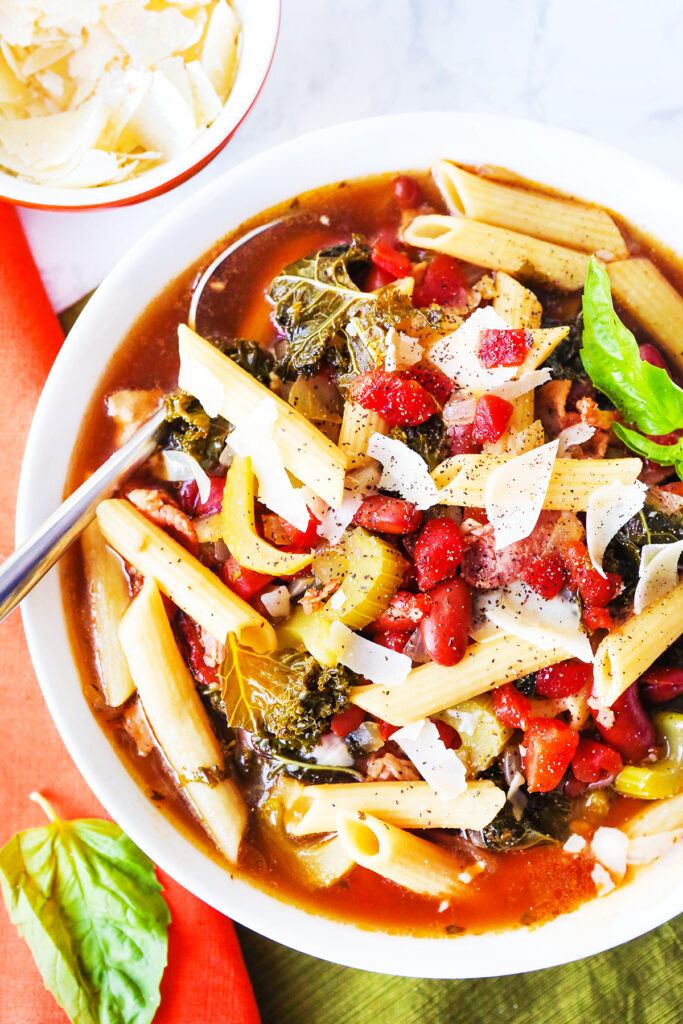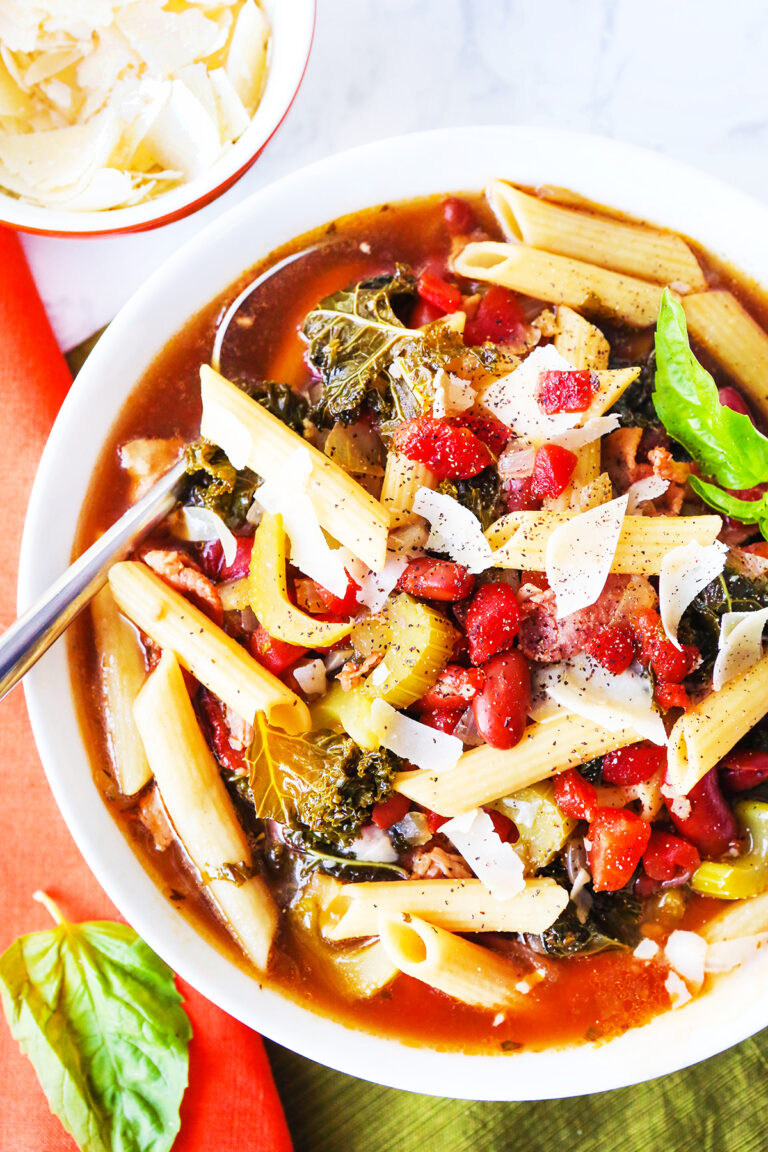 This classic minestrone with pasta recipe is hearty and jam-packed with vegetables and pasta. Use the veggies you have on hand for this super easy dinner. Great as a weeknight meal and also perfect for larger gatherings!
Roasted Tomato Soup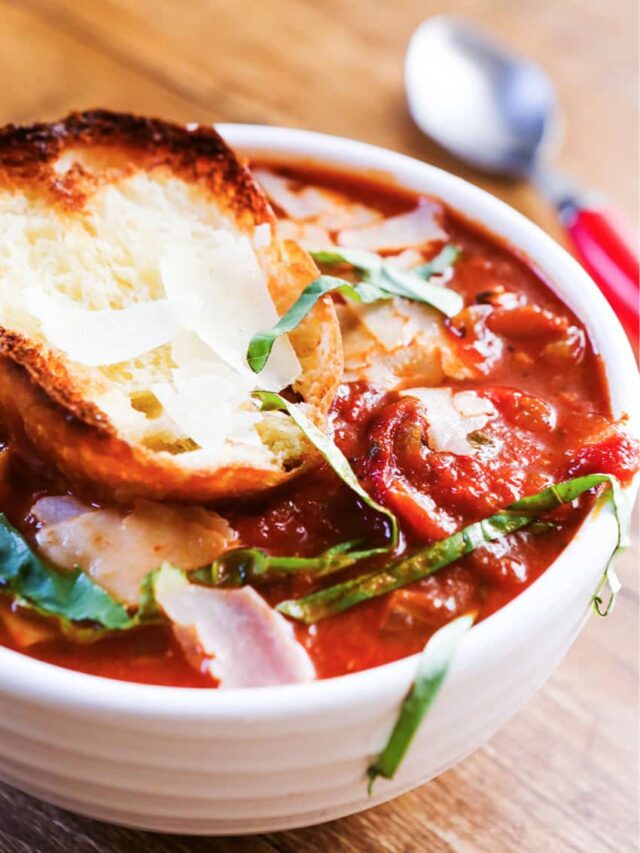 Roasted Tomato Soup is bold, flavorful and comforting. You will never want to make another tomato soup again! Great for entertaining or family dinner.
Instant Pot Ribs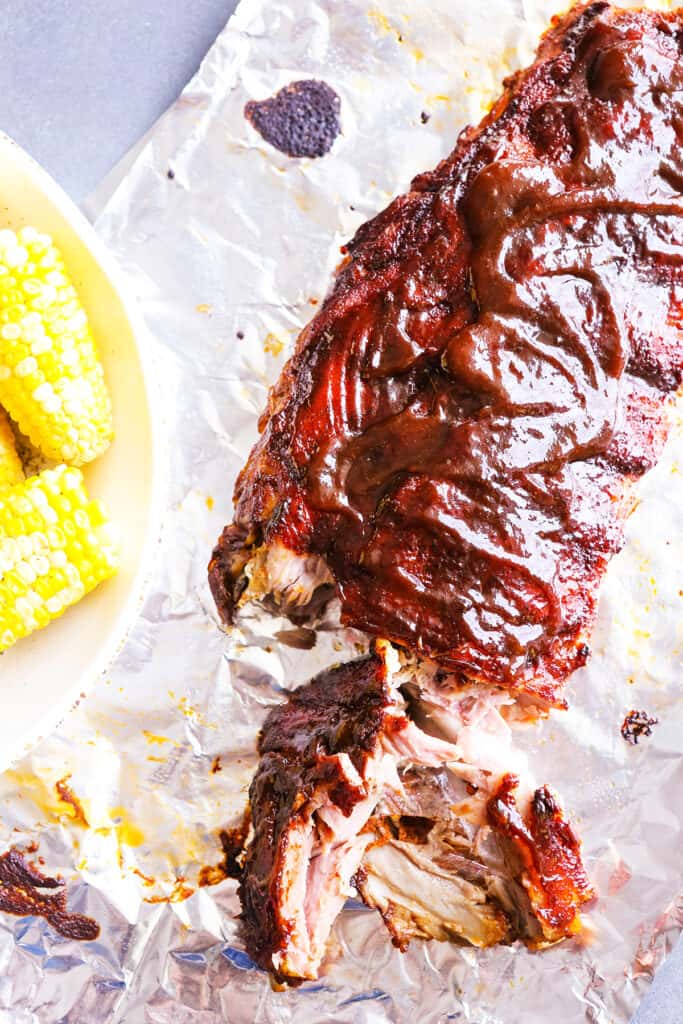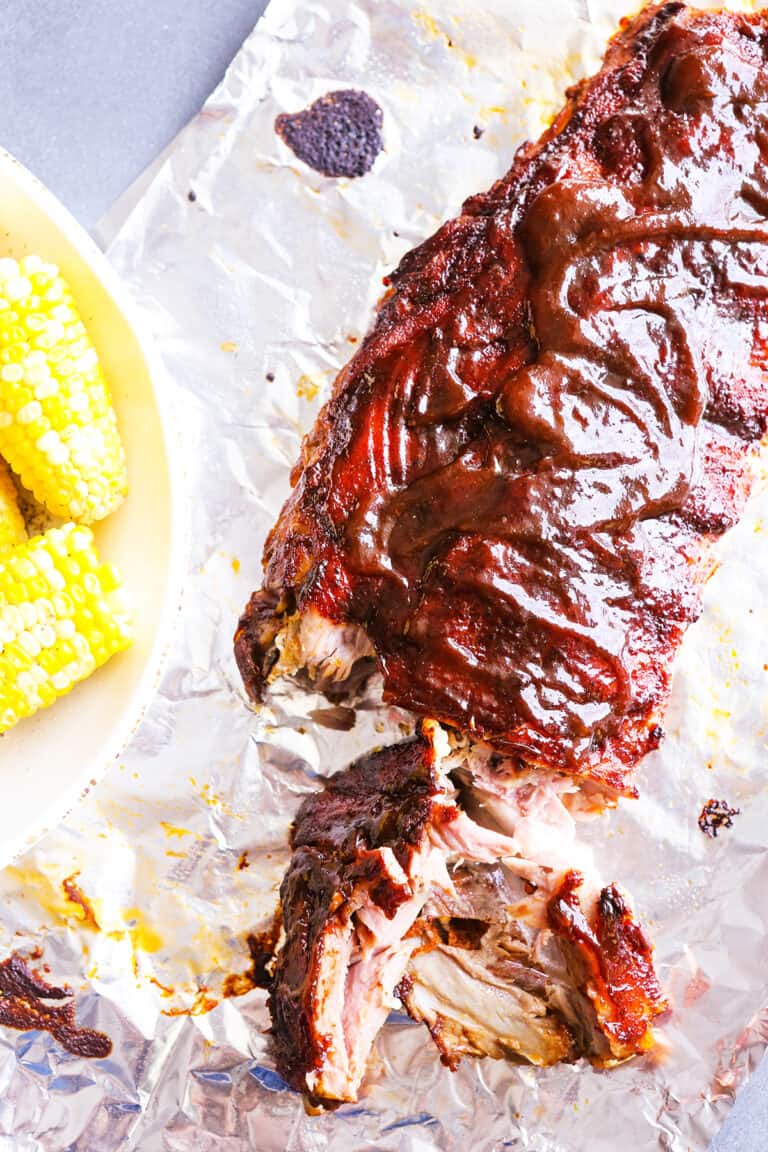 These are the best Instant Pot ribs and they make for an easy, meaty meal! The meat is fall off the bone tender. Makes a super, easy weeknight meal or a fun summer bbq addition!
Zucchini Fritters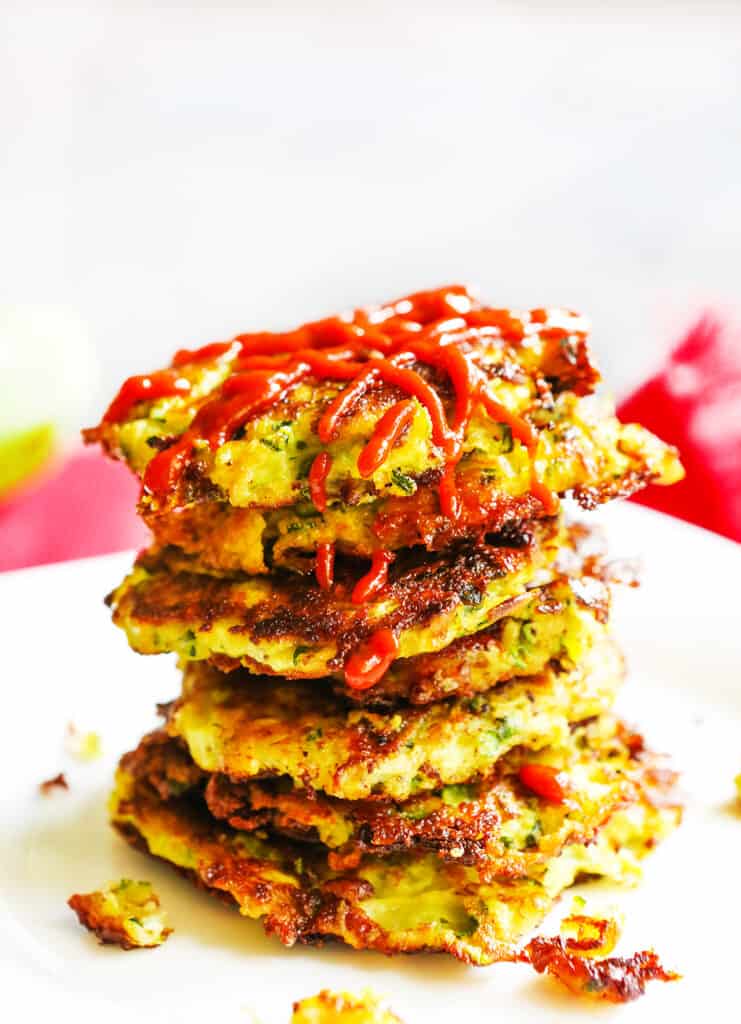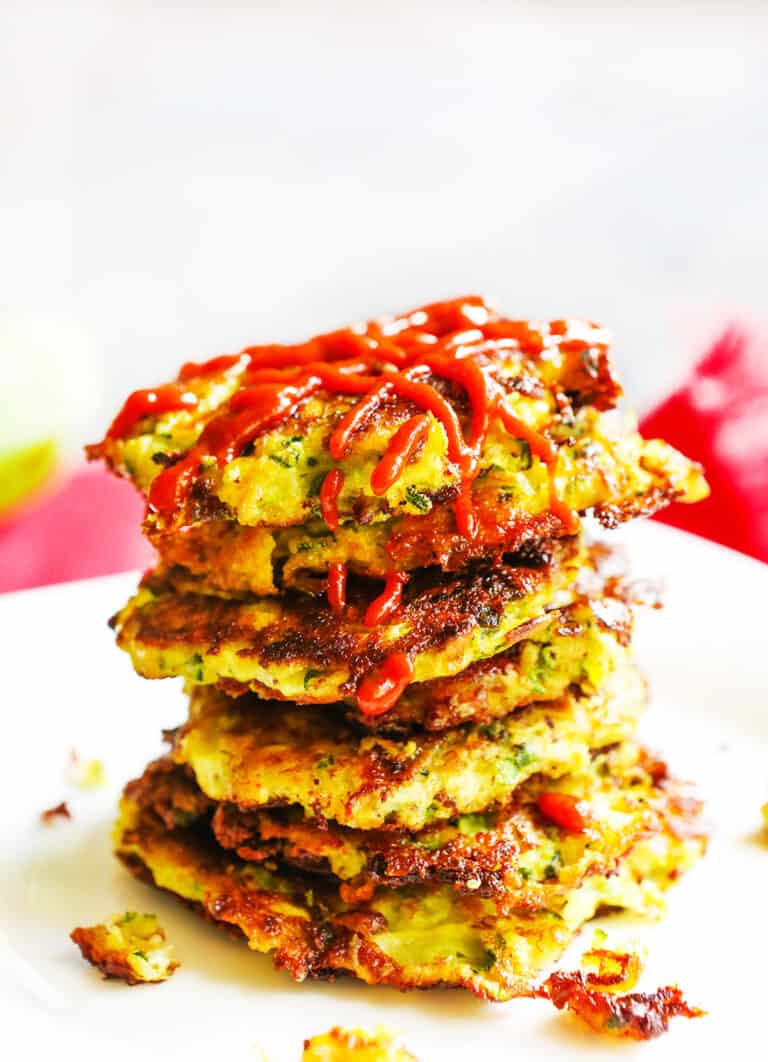 Enjoy your next batch of zucchini in the form of a fritter! Made with simple ingredients, this zucchini fritters easy recipe come together quickly. 100% kid-friendly and a great way to get veggies in little bodies. Perfect for a light lunch, dinner side or even an appetizer.
Apple Pork Tenderloin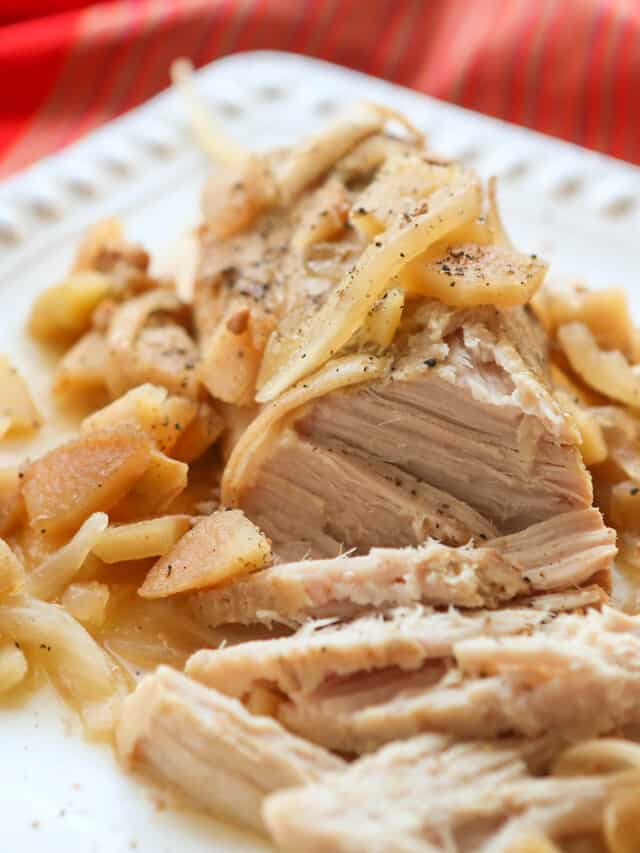 Fall is the perfect time to cook up an Apple Pork Tenderloin slow cooker dinner. It is such an easy, delicious meal. Prep it in the morning and by evening you'll have a hearty and healthy meal ready to eat. The pork is so tender and flavorful! This is a great way to use apples in the fall!
FAQ About Cornbread
Can cornbread be frozen?
For best results, allow cornbread to cool completely before freezing. Place in a resealable bag or wrap tightly with plastic wrap and aluminum foil. Freeze for up to 3 months.
How to make cornbread?
Cornbread is easy to make, typically using a combination of corn meal, flour, sugar, butter, a leavening agent such as baking powder and milk or buttermilk. Other ingredients can be added, including cheese, peppers and honey. The batter is then baked in a 400-degree oven for approximately 20 minutes until cooked through.
When is cornbread done?
You will know cornbread is done baking when a toothpick inserted into the center of the bread comes out clean (no crumbs or batter!). Also, the top of the cornbread will be crispy and light golden brown.
What is a substitute for milk in cornbread?
Water is a great replacement for milk in cornbread. If going this route, add 1 tbsp melted butter (per 1 cup water) to simulate the fat in milk.
How to store cornbread?
To properly store cornbread, wrap it tightly in either aluminum foil or plastic wrap or some sort of airtight container. Store at room temperature for 3 days or in the fridge for up to 5 days.
Can dogs eat cornbread?
It is safe for dogs to eat cornbread in moderation!