Artichoke dip is the perfect recipe for many occasions, whether for game day or Saturday brunch. But what do you serve with it? Read on for 11 perfect ideas about what to serve with artichoke dip!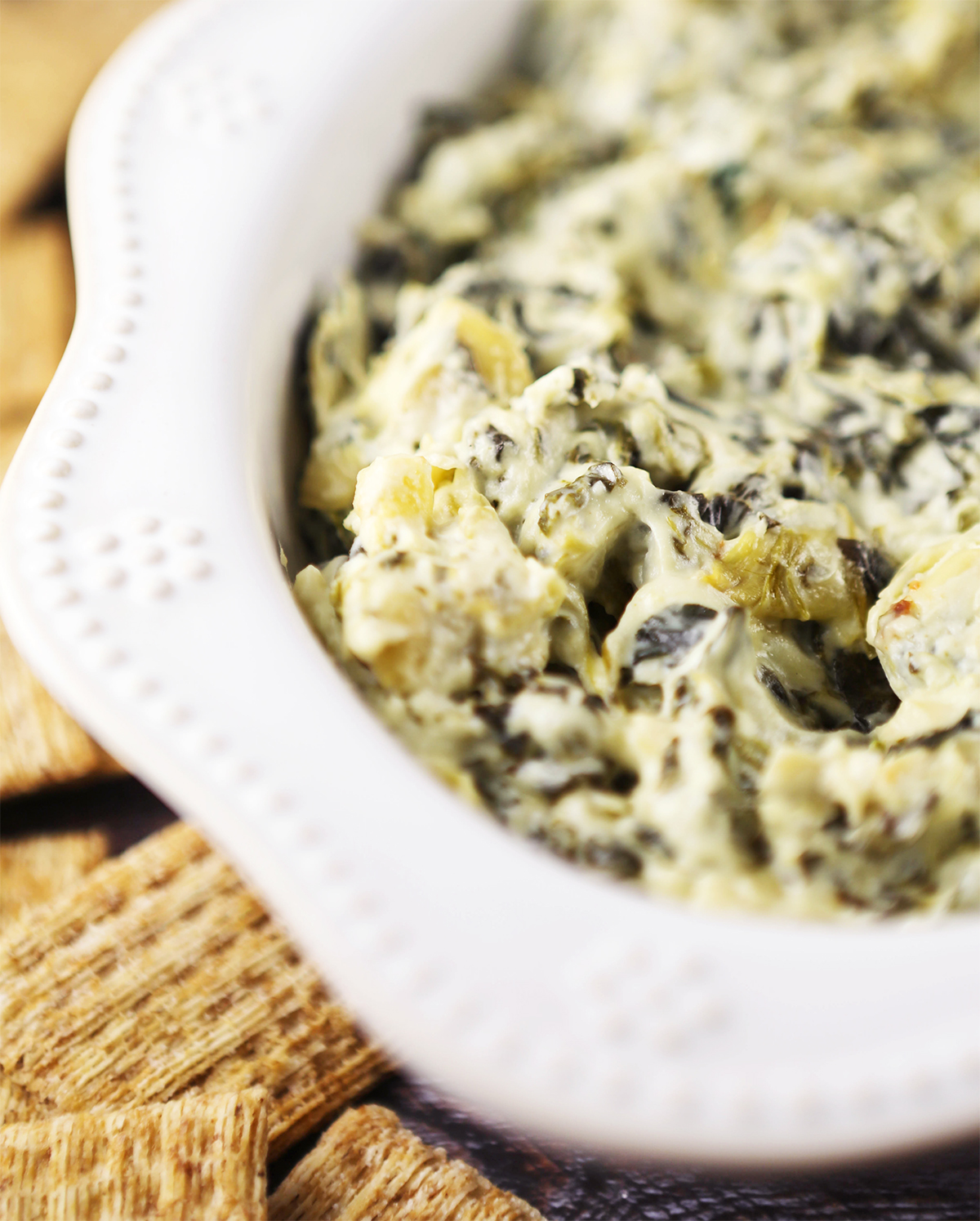 One of my first recipe loves after officially becoming an adult was artichoke dip. I remember making a few experimental batches and falling head over heels in love. It is so deliciously savory, hot and gooey. And it is appropriate to bring or serve at absolutely any gathering, any time of the year. It is a crowd pleaser through and through.
After perfecting a few versions of this yummy hot dip, I learned that I couldn't just plop the dip down on the counter. It needed to be accompanied by other foods! I mean, I don't mind eating it with a spoon but I can see where some people might scoff at that.
So after landing on that perfect artichoke dip (recipe ideas provided below!), you also must select a sidekick or two to sit alongside this shining star of a dish. Read on for some delicious and creative ideas!
FAQ About Artichoke Dip
Is artichoke dip gluten free?
Artichoke dip is naturally gluten free. If buying a store-bought variety, be sure to read nutritional labels first.
Can artichoke dip be frozen?
After artichoke dip has come to room temperature, it can be placed in an airtight container and freeze for up to 4 months for best results.
Can artichoke dip be made in advance?
Artichoke dip can definitely be made in advance of serving. Simply refrigerate for up to 2 days prior to serving and remove and heat on the stove top or in a slow cooker prior to serving.
How to serve artichoke dip?
Artichoke dip is typically served as a warm dip, alongside crackers, fresh veggies, pita wedges, chips or a bread bowl.
3 Ways to Prepare Artichoke Dip
Hot spinach artichoke dip is a party staple! Artichokes, spinach and cheese make a great appetizer. Let your crock pot do the work for you!
Loaded with bacon, chicken, artichokes and THREE types of cheese, you just cannot go wrong with this creamy dip! This chicken bacon spinach artichoke dip recipe is irresistible and goes great on any party table or even at your next tailgate party.
Savory baked brie is an ooey-gooey, savory and irresistible dip topped with a pesto-artichoke-tomato mixture and enclosed in a puff pastry sheet.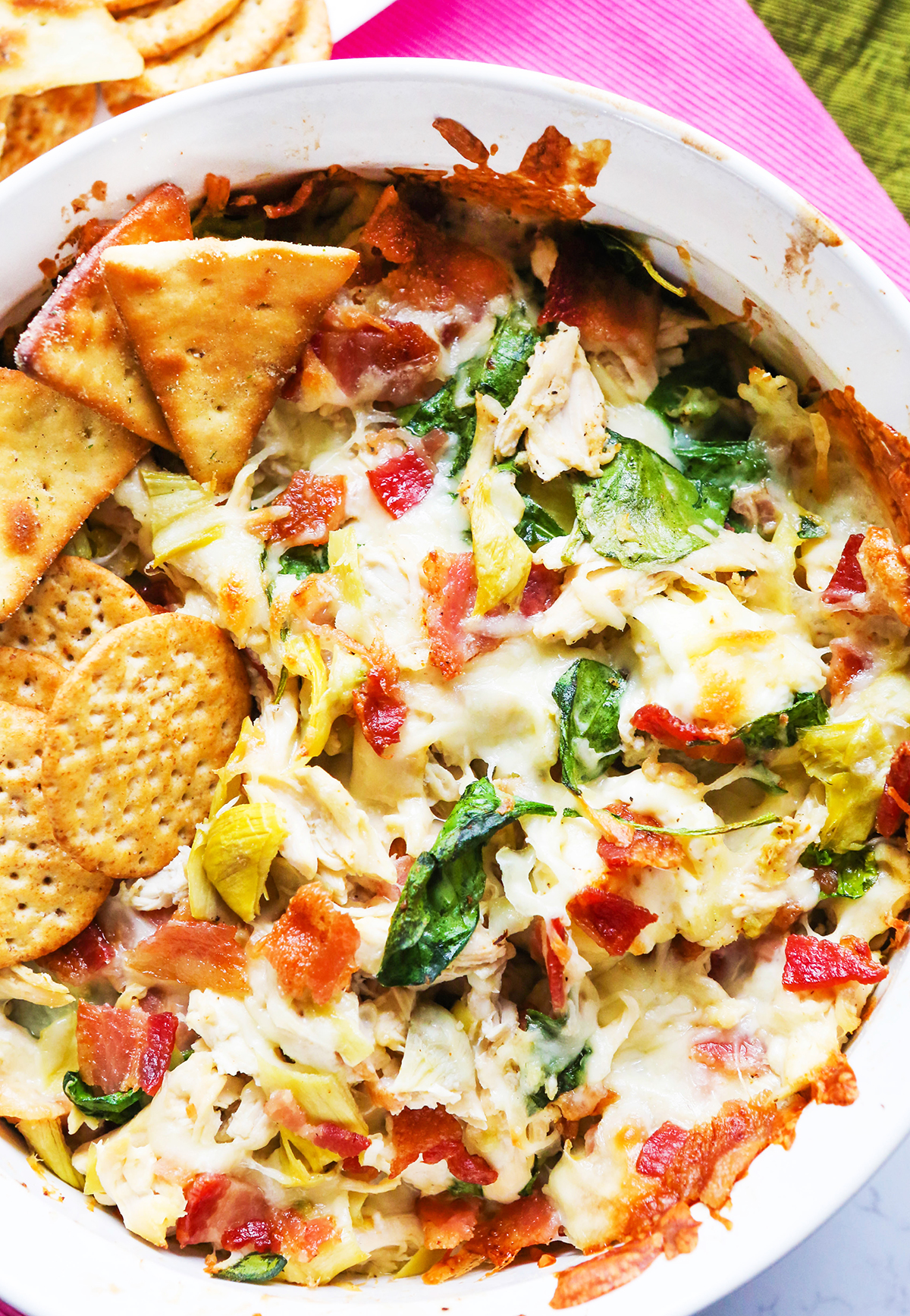 Recipe Notes
If chicken is an ingredient, shred cooked chicken breasts or pull the meat from a Rotisserie chicken.
Fresh spinach tastes best, but frozen spinach that has been thawed (1 cup) will work great, too.
Types of cheeses that taste great inside this dip: Mozzarella cheese, cheddar, cream cheese, Swiss cheese, gouda and Parmesan.
Replace all or a portion of the mayo with sour cream or Greek yogurt, if desired.
If frozen spinach is called for, be sure to squeeze liquid from the frozen spinach to avoid a soupy end result.
Store leftover dip in the fridge in a glass container!
To achieve a smooth consistency, run the mixture through a food processor.
Leftover spinach artichoke dip can be reheated and eaten within 5 days. Add to your morning eggs, toast or slather it over your dinner chicken breast for a complete meal.
Sprinkle sliced green onions over the top of the dip before serving for extra flavor.
How Long Does Spinach Artichoke Dip Last In The Fridge
If you have a container of this savory dip staring back at you and you're not sure if it is safe to eat, read on to learn how long artichoke dip lasts!
How to Cook Artichokes – And Eat Them, Too!
It is easy to purchase artichoke hearts from a can to throw into your next batch of dip, but it is far more delicious to prepare them from scratch! Follow this tutorial about how to cook artichokes, or check out this Instant Pot tutorial instead.
What To Serve With Artichoke Dip
Below is a comprehensive list of favorite dippers to serve alongside artichoke dip, as well as specific recipes you can make that pair well with any version of the delectable dip.
Potato chips or tortilla chips
French fries
Bread bowl or bread pieces
Party crackers
Potato bites
Naan bread
Tortillas
Pita bread or pita chips
French bread
Fresh raw vegetables such as carrot sticks, celery, cauliflower florets, green beans, mini bell peppers or broccoli florets
Baguette rounds
Crostini or crusty bread
Rice crackers
Whole30 Chips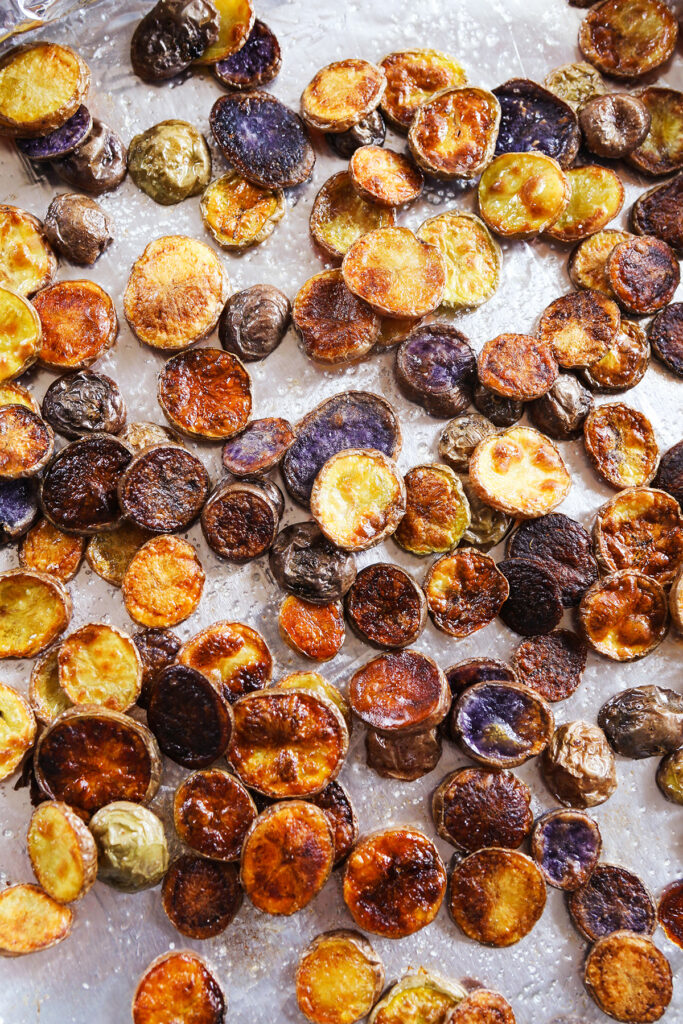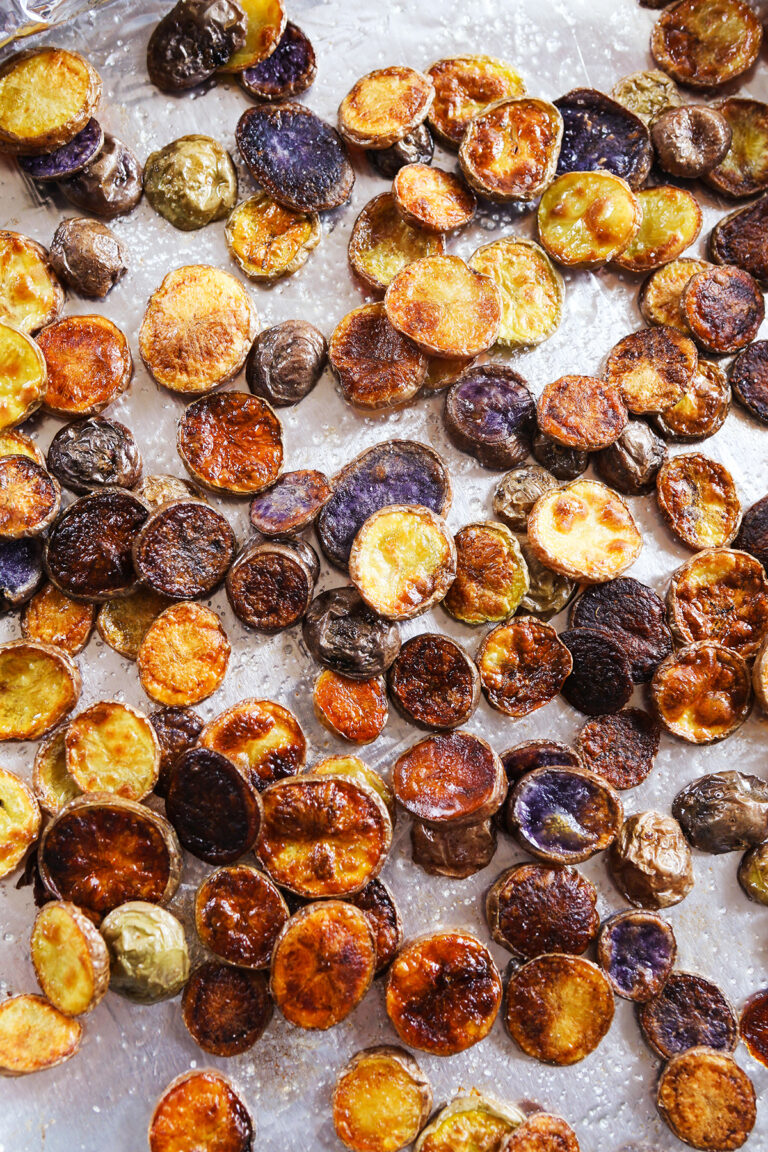 Make potato chips the healthy way! Whole30 chips are yummy and great as a side dish or snack. These baked chips are so much better than store bought!
Cheese Crackers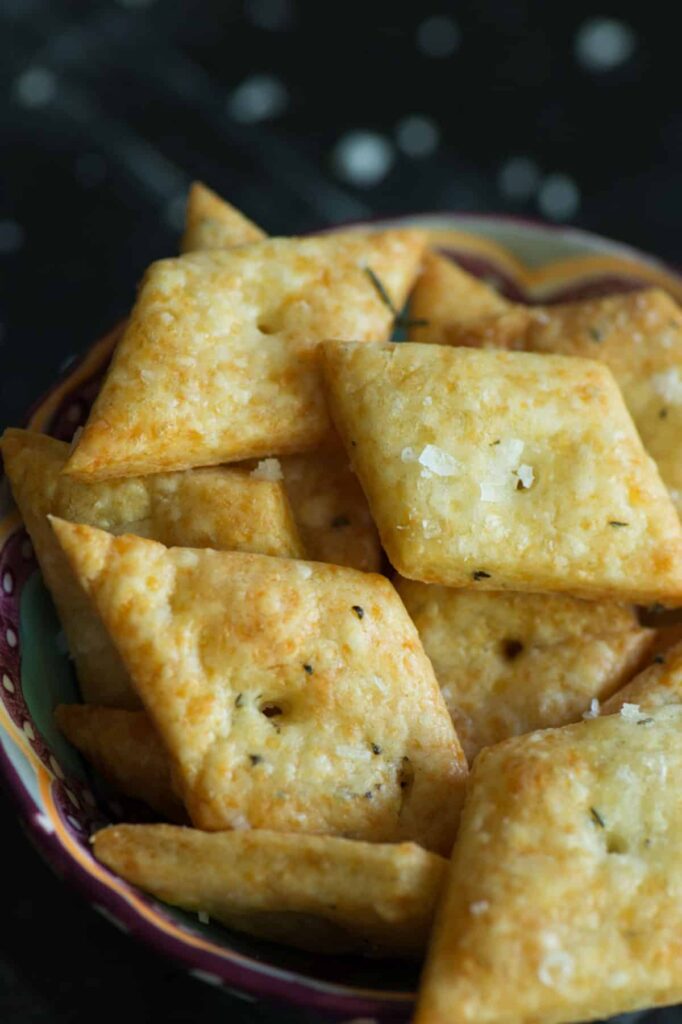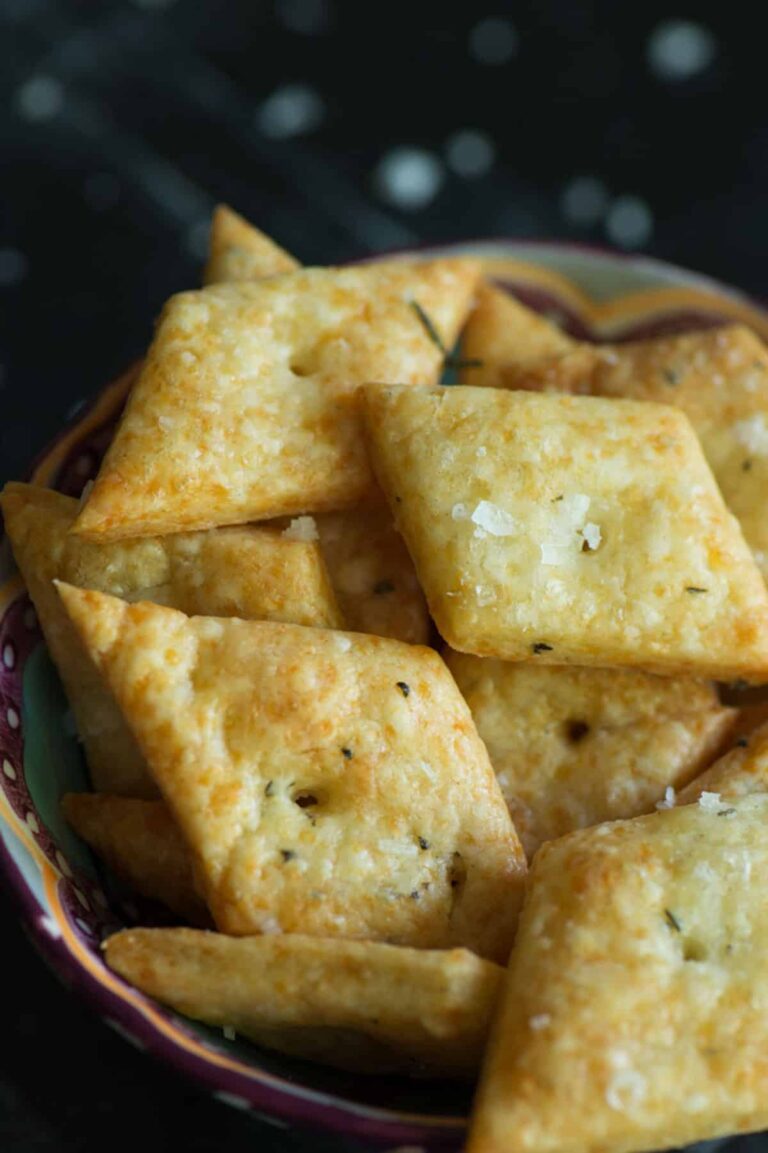 This Gruyère cheese crackers recipe (from Butter and Baggage) is the grown up version of a childhood favorite. Homemade and easy to make with just 4 ingredients. These savory crackers will become your go to snack or appetizer.
Oven Roasted Sweet Potatoes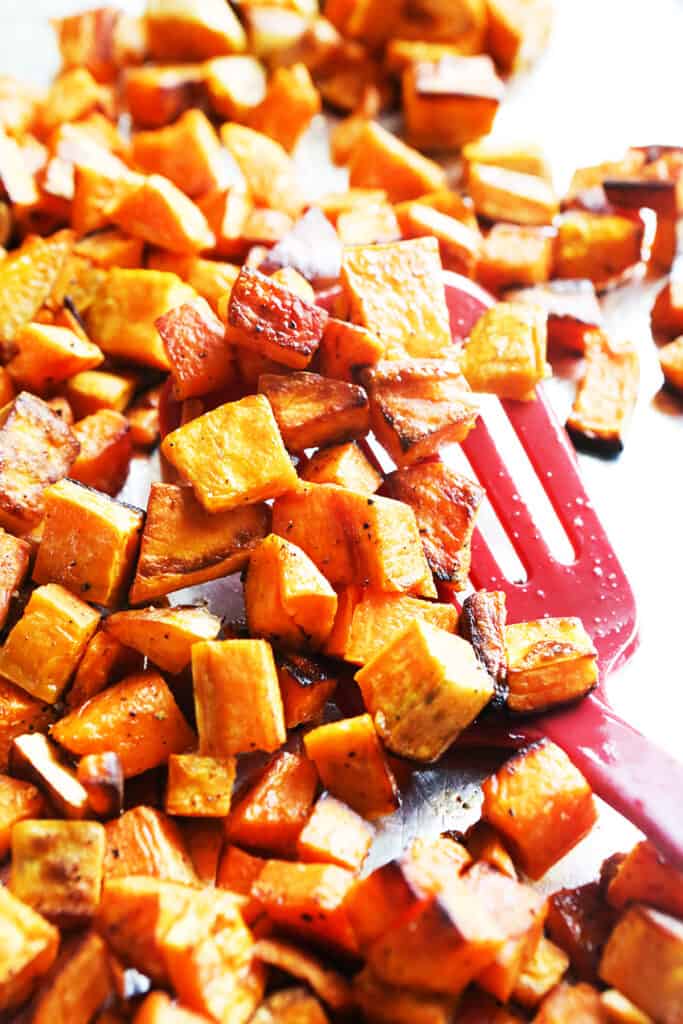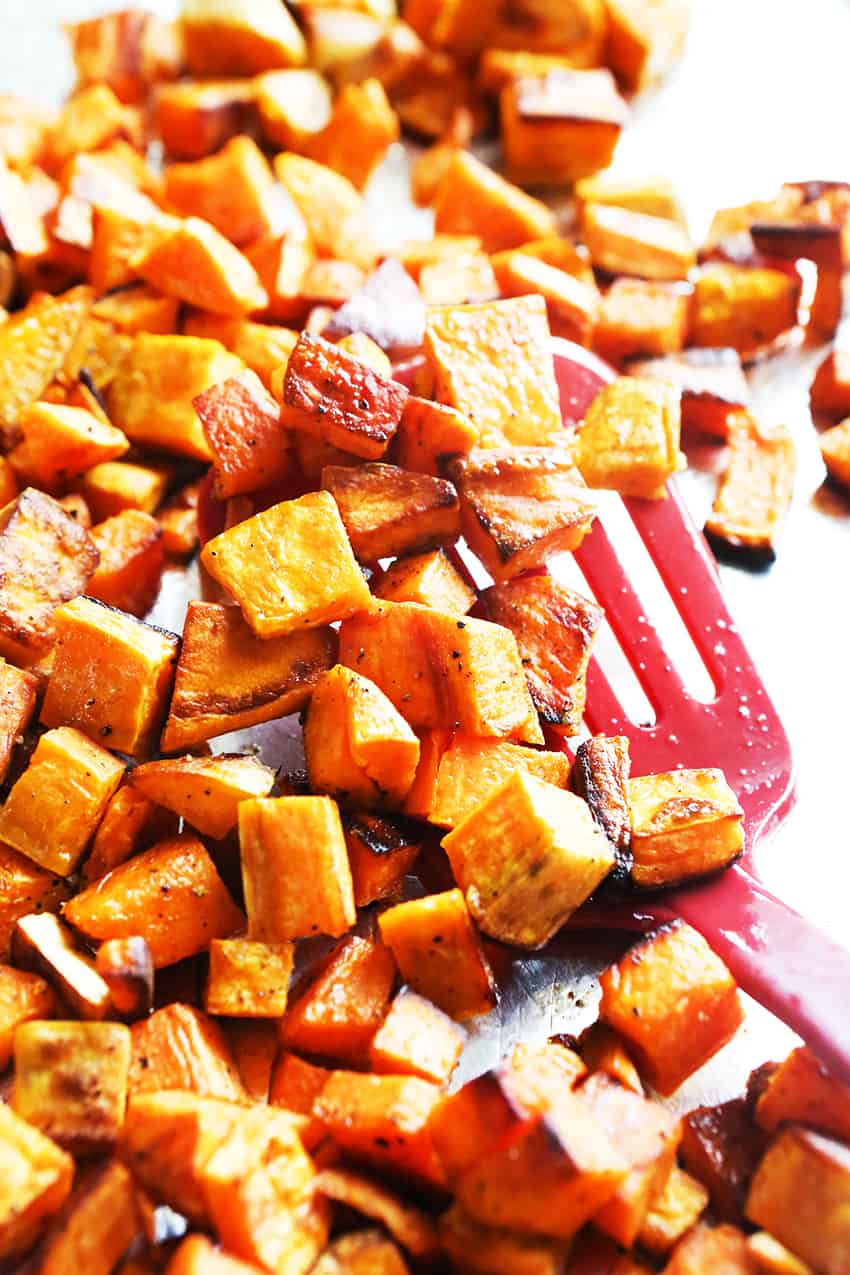 Roasted Sweet Potatoes are an easy and delicious side for any meal! More delicious than regular French fries and are a great healthy lunch, snack or side.
Restaurant Style Garlic Naan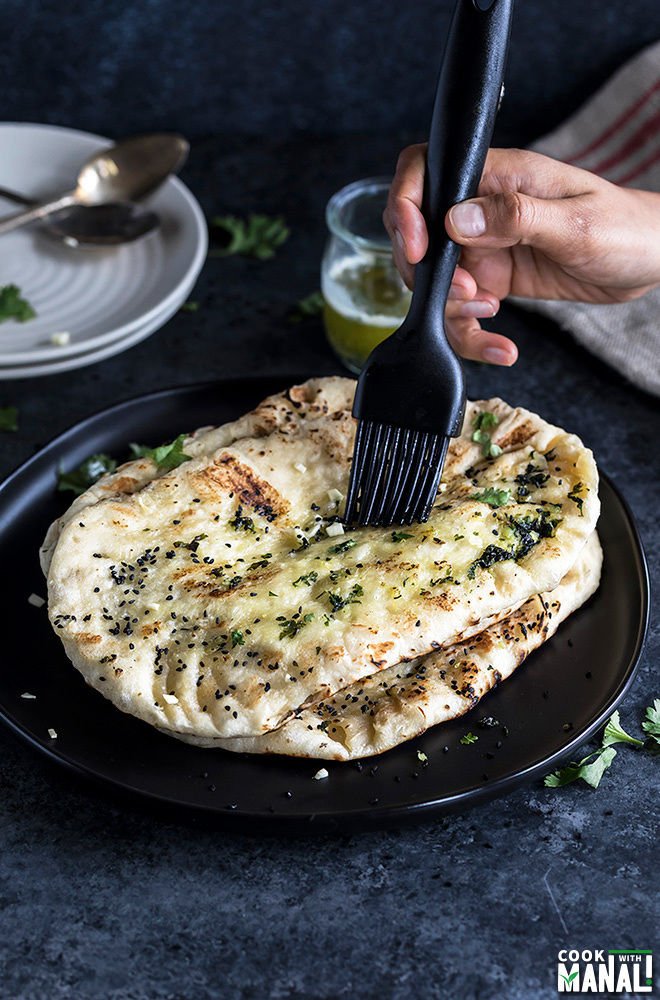 Soft and Buttery Homemade Garlic Naan (from Cook with Manali) – just like the one from your favorite Indian restaurant! Enjoy it with your favorite curry!
Air Fryer Sweet Potato Chips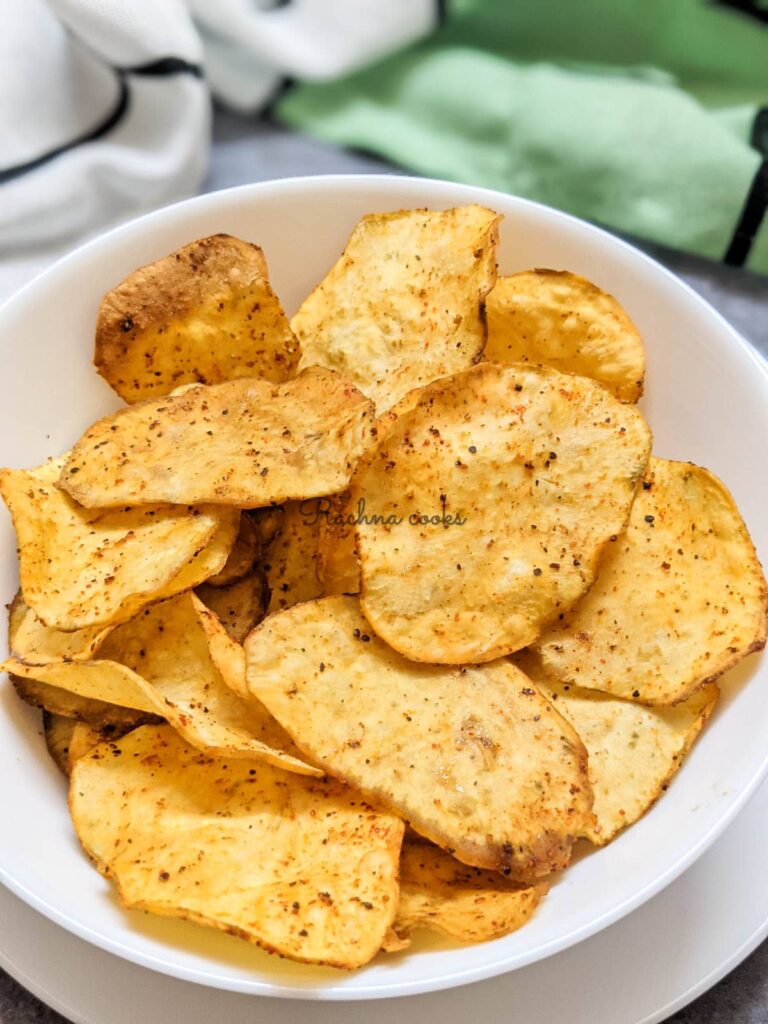 These sweet potato chips in air fryer (from Rachna Cooks) are perfectly spiced and crunchy. Using very little oil, they turn out perfect in the air fryer. Go ahead and indulge.
How To Make A Better Veggie Tray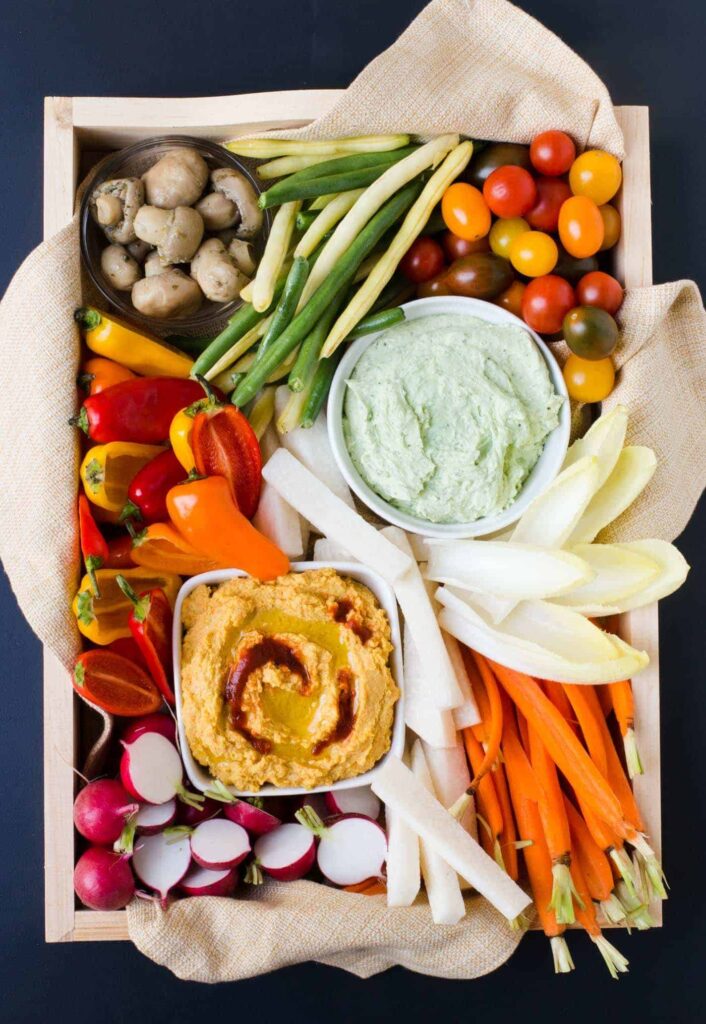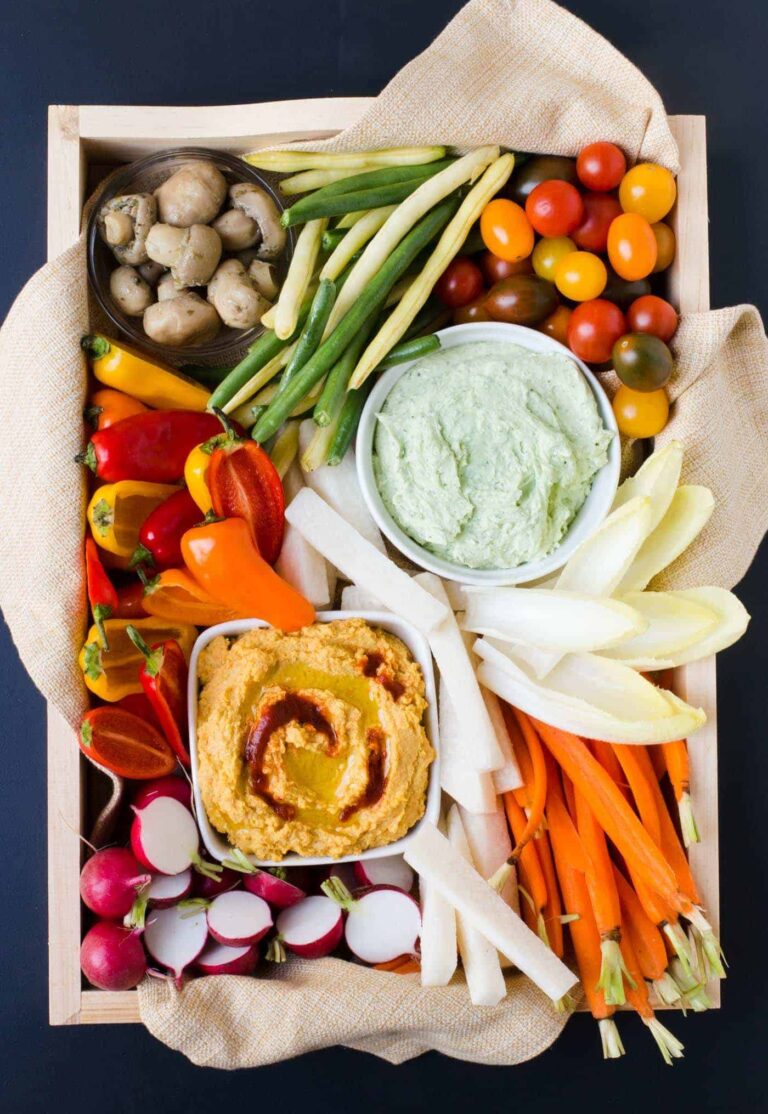 Veggie trays don't have to be boring! Follow our easy suggestions for How to Make a Better Veggie Tray (with Garnish with Lemon) that everyone will love – kids and adults alike!
How To Make The Ultimate Fruit Platter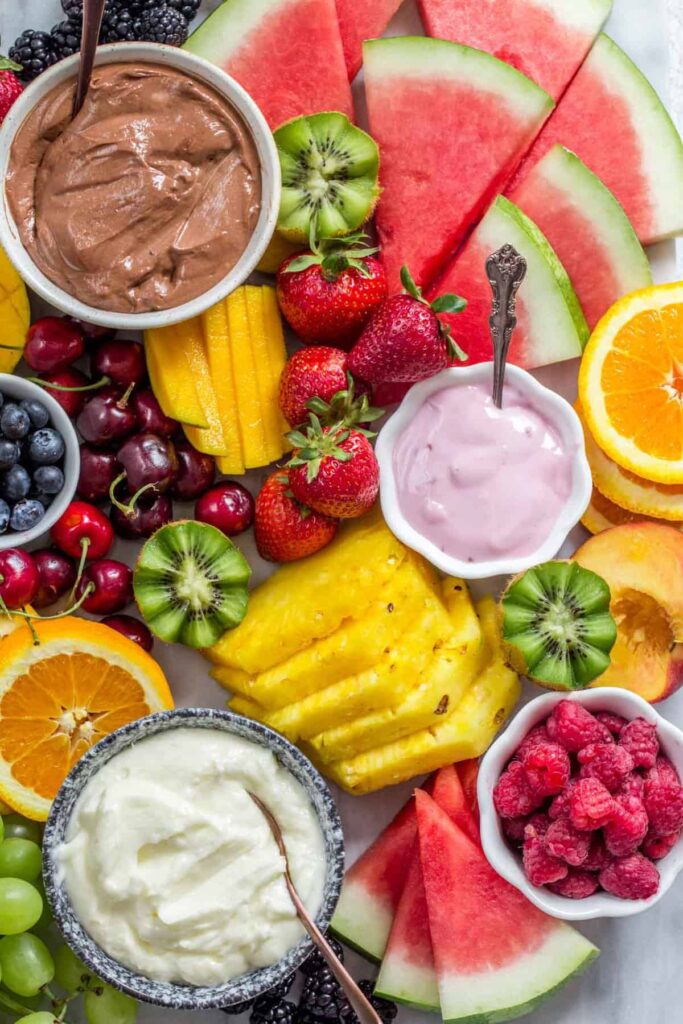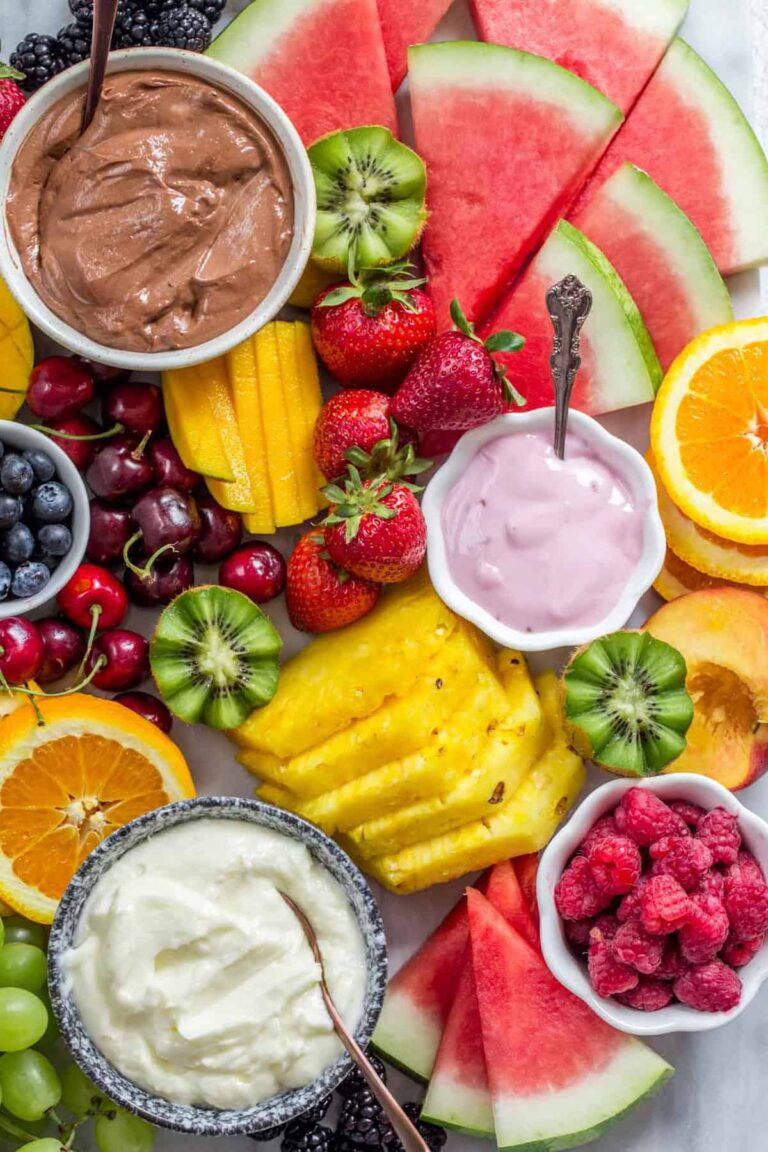 This is the ULTIMATE guide on How to Make a Fruit Platter (from Valentina's Corner) for your next party or event. Slices of fresh fruits beautifully arranged on a platter with fruit dips. This platter can be arranged in under 30 minutes!
Crispy Baked Flour Tortilla Strips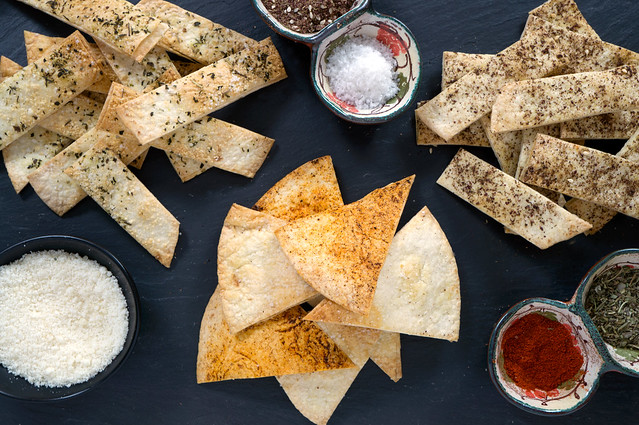 Light, flaky, and crisp, seasoned with a variety of sweet and savory spices, Baked Flour Tortilla Chips (from Striped Spatula) are a satisfying low-guilt snack.
Easy Bread Bowl Recipe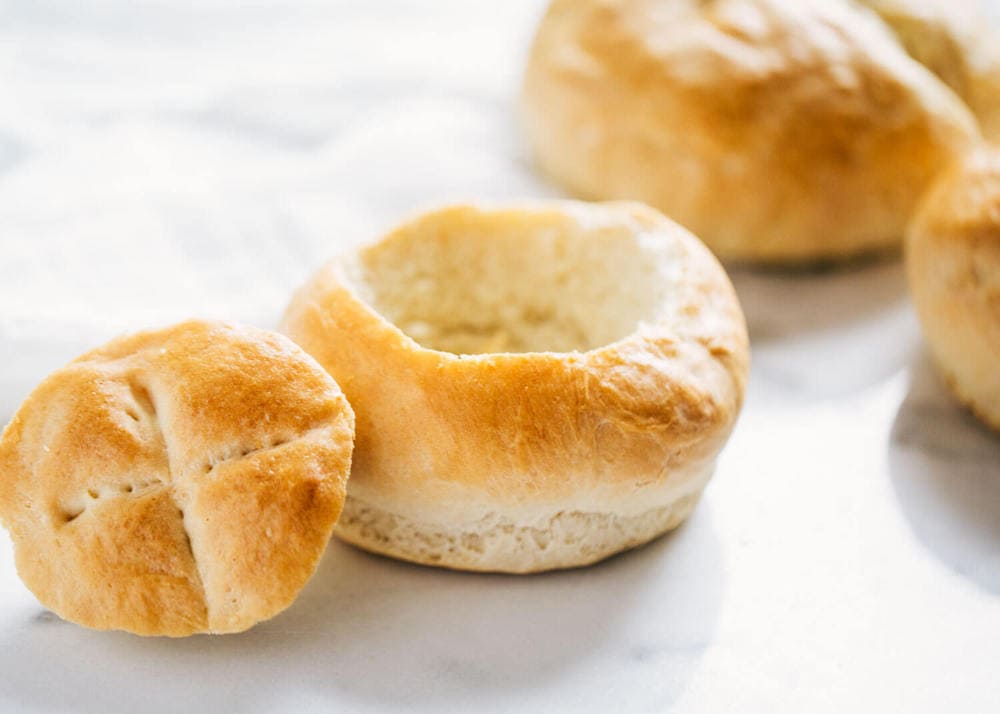 Easy homemade bread bowls (from I Heart Naptime) made with just 6 simple ingredients! Golden brown on the outside and soft and fluffy on the inside. Tastes amazing served with warm soup inside.
Waffle Fries in Air Fryer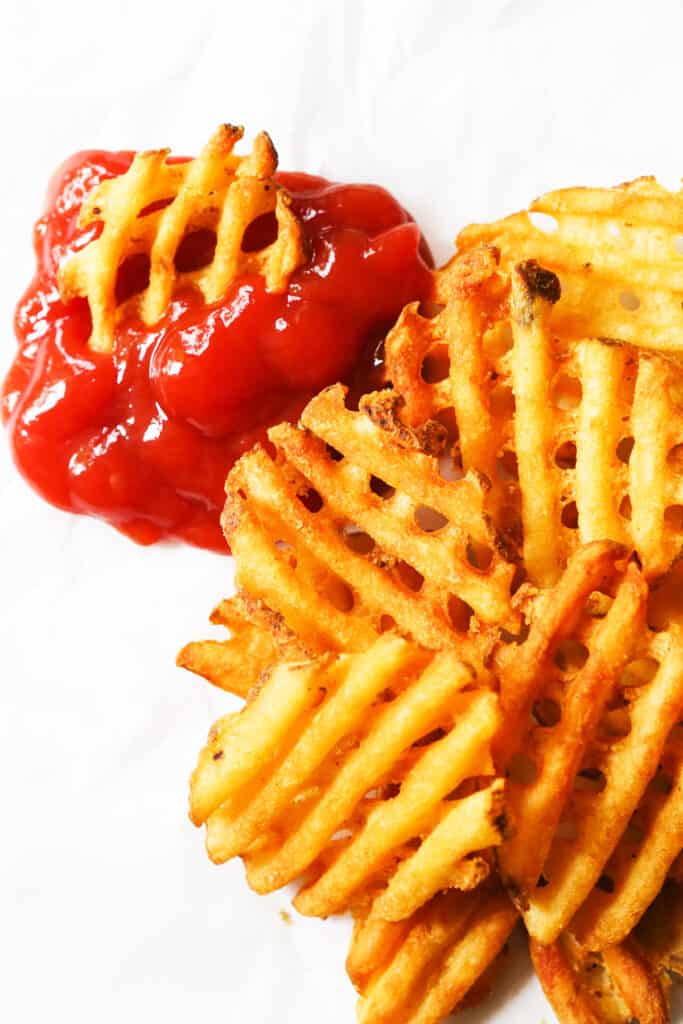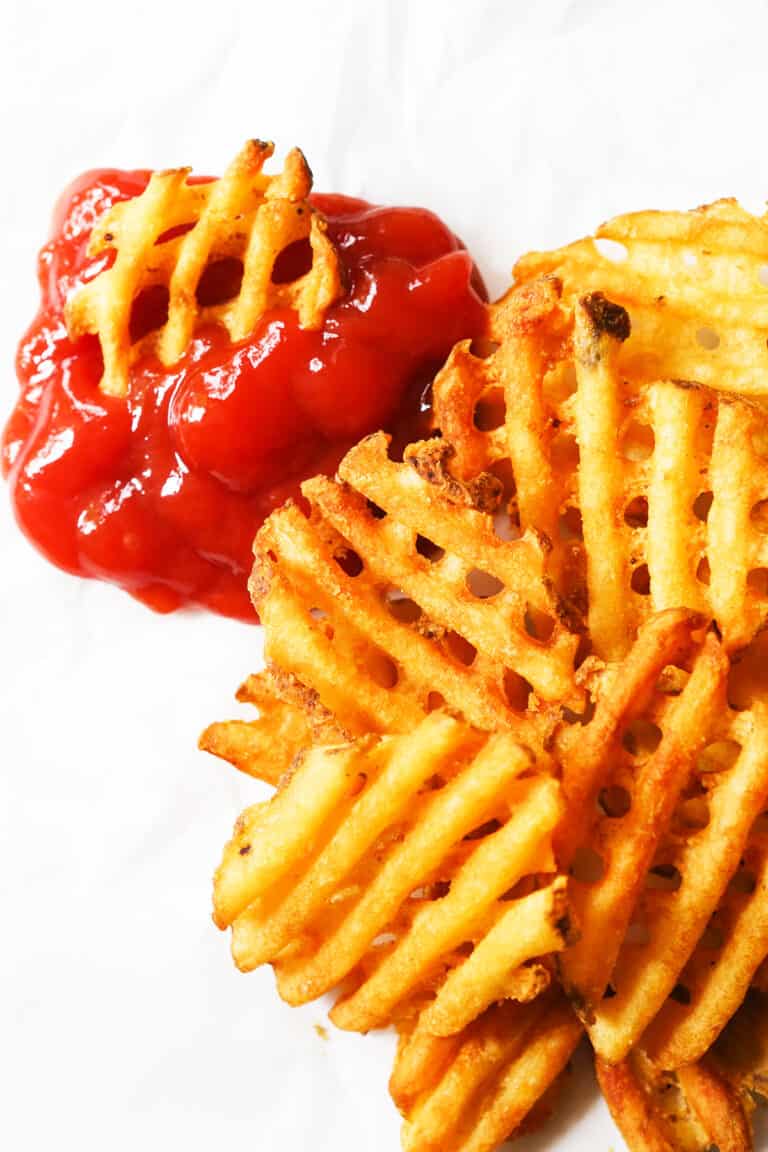 Learn how to make this frozen waffle fries in air fryer recipe perfectly in just a few minutes. Straight from the freezer to your air fryer, they turn out perfectly every single time. There's something so fun (and yummy) about that criss cross pattern. The best thing about it is that it scoops up dipping sauces so easily!
Air Fryer French Fries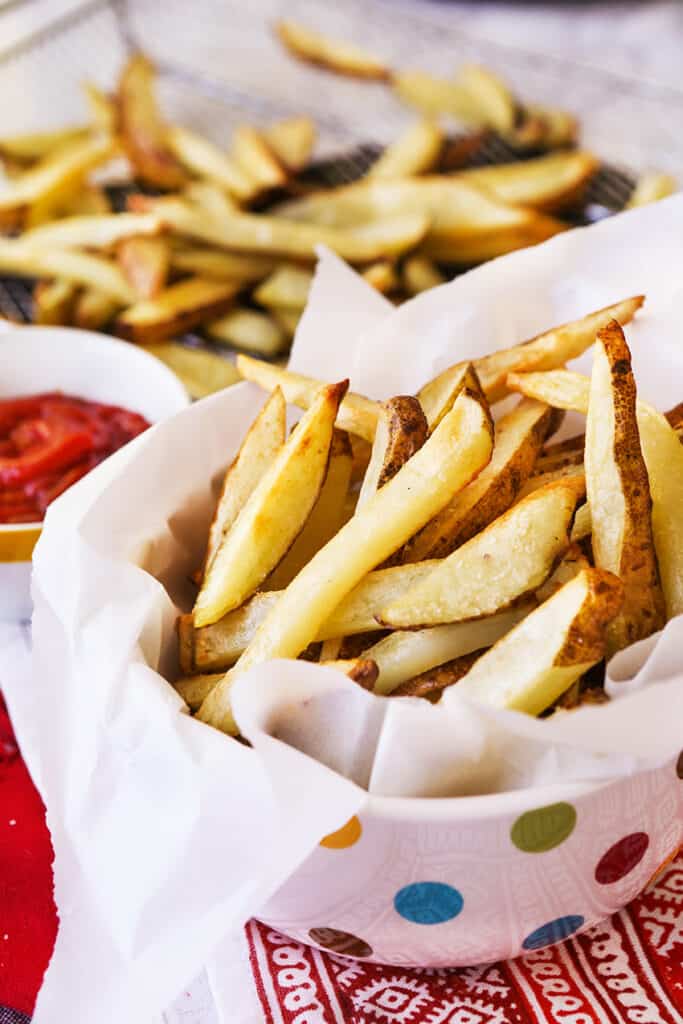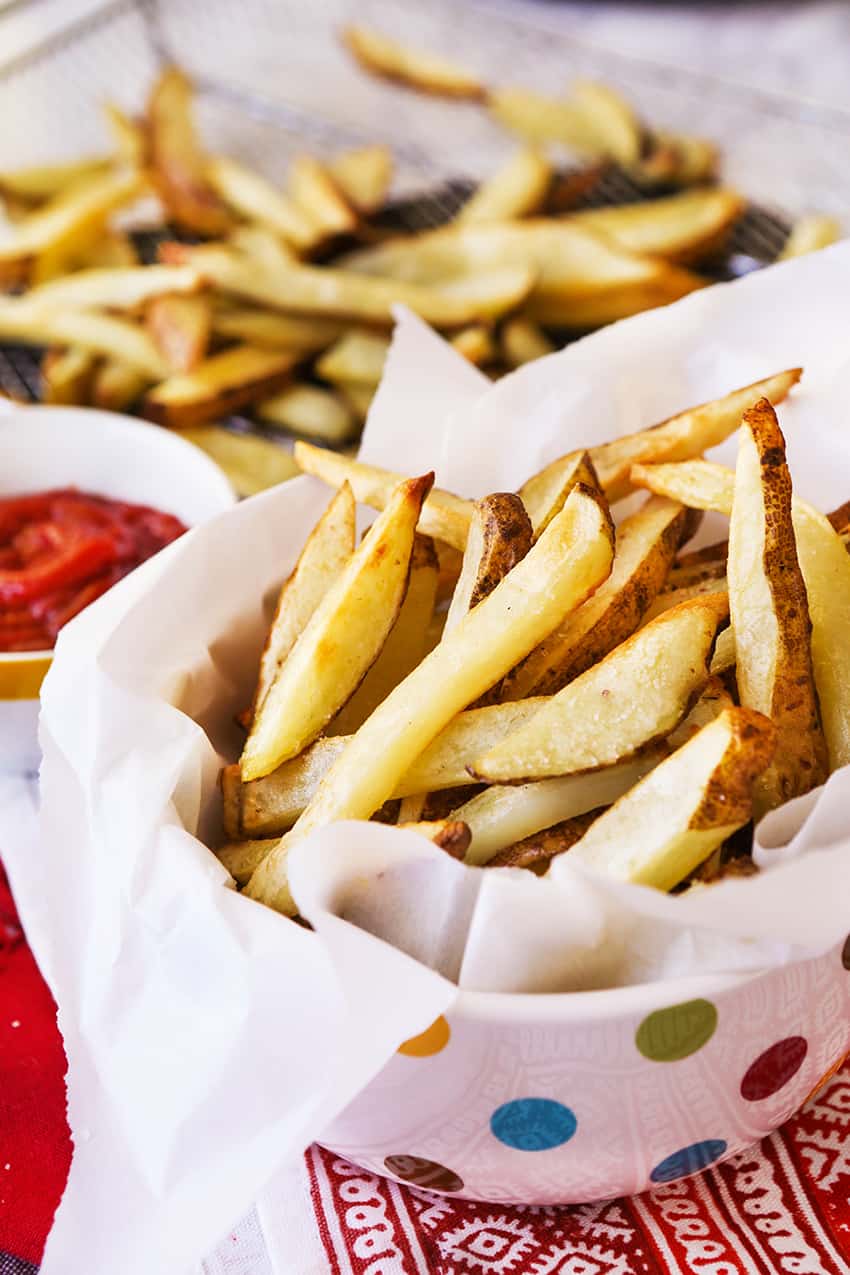 Say goodbye to soggy fries! Let the air fryer do its magic with your next batch of French fries! They are so easy to make and they turn out perfectly crispy every single time.