Ribs are a summer staple! When hosting summer gatherings, they are always a easy and delicious option but.. What to serve WITH bbq ribs? Read on for 17 easy and scrumptious recipe ideas!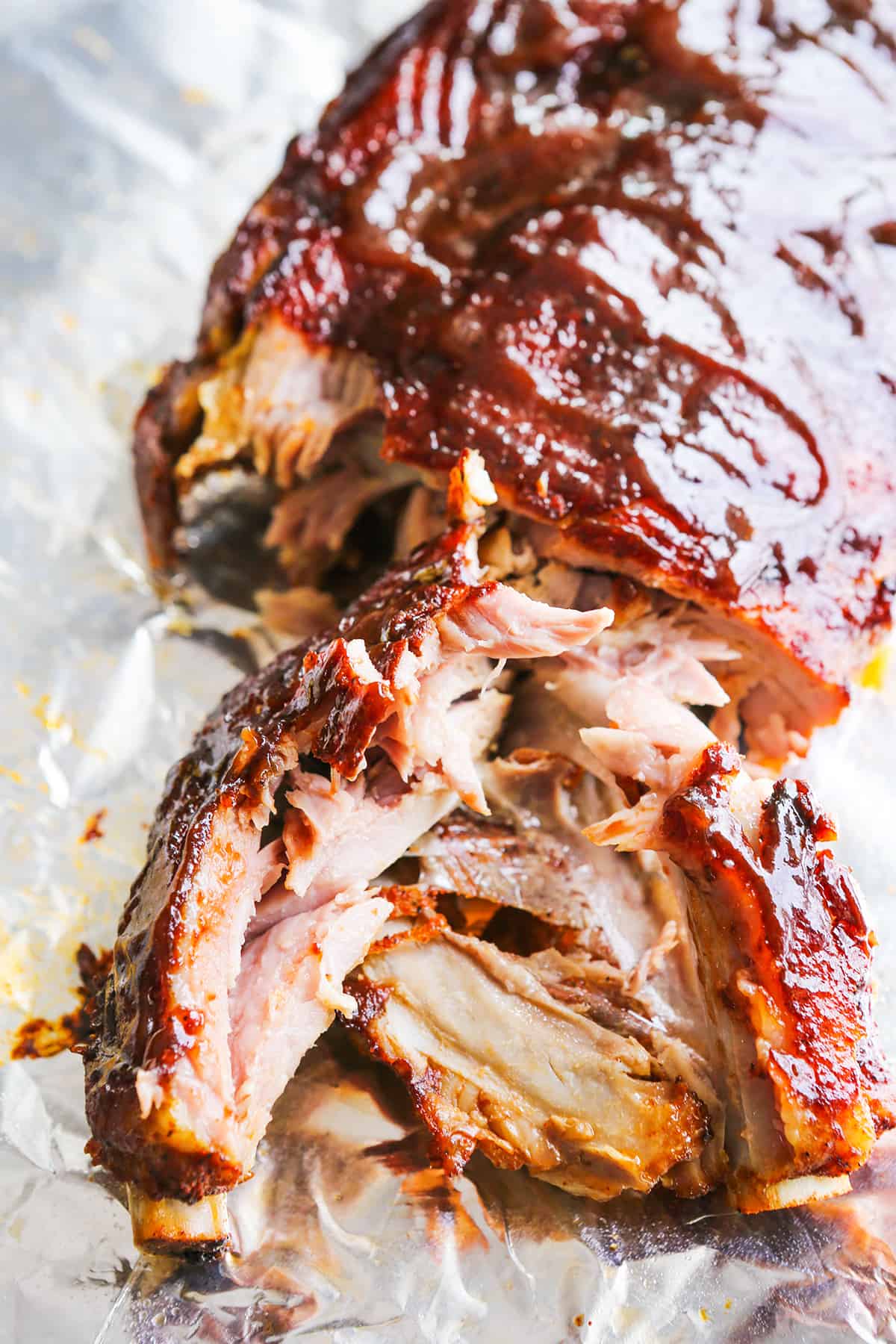 Is there anything more succulent and delicious than fall-off-the-bone bbq ribs in the summer time? My mouth waters every time I think about it and somehow the heat of the season makes it seem even more delicious.
We recently had guests over and grilling a few racks of ribs seemed like the obvious (and delicious) choice. But then we both looked at each other and said, "What to serve WITH bbq ribs?!" Somehow this seems like a difficult decision because the savory meat is the star of the show. How can anything compete?!
Let us walk you through a few delicious side dishes that will pair perfectly with this summer meal and that won't steal the spotlight. Below you'll be sure to find the perfect accompaniments to your next meaty summer meal!
FAQ About BBQ Ribs
How to store and freeze leftover ribs?
Wrap tightly in foil or store leftovers in an airtight container in the fridge for up to 4 days. To extend the life of the ribs, wrap tightly in foil and place in a resealable freezer bag. Freeze for up to 4 months. When ready to enjoy them, let them thaw completely in the fridge. Place the ribs, wrapped in foil, on a baking sheet and bake at 250 degrees F for 20 minutes, or until completely heated through. Brush with additional bbq sauce, if desired.
Are BBQ ribs healthy?
Consider the high-calorie and high-fat content of BBQ ribs, they are typically not a lean and healthy meat, especially when slathered with bbq sauce.
How BBQ ribs on the grill?
Place ribs right on the grill (on top of a few layers of foil) over medium heat and cover. Grill 60-90 minutes at 300 degrees, or until the internal temperature reaches 165 degrees F.
Can dogs eat BBQ ribs?
Bones can splinter and cause internal damage to dogs. Rib bones are off limits for dogs, as are any other cooked bones.
Options for Cooking Ribs
Bake them in the oven.
Grill 'em up over medium heat on a charcoal or gas grill.
Throw them into your slow cooker!
Notes About Cooking Your Next BBQ Pork Ribs Recipe
Add a few drops of liquid smoke to any sauce you spread over the top, for an extra smoky flavor, or hot sauce and cayenne pepper for added spice.
Slather plenty of barbecue sauce over both sides before cooking. If you're looking for a delicious homemade variety, try this homemade bbq sauce!
Whichever way you cook them, I highly recommend broiling the rack of ribs just before serving. Transfer the ribs to a baking sheet. Brush both sides generously with your favorite bbq sauce and broil for 3 minutes. This adds an extra touch of crispy yumminess that I LOVE.
Use baby back ribs, short ribs or spare ribs for best results.
Don't forget to spread your favorite rub (or brown sugar, for a sweet end result!) all over the surface of the meat (pat it dry first!) before brushing on any sauce.
For extra tender ribs, cook at a lower temperature.
How Long Does Homemade BBQ Sauce Last
If you have a bottle of homemade sauce and you are unsure about whether or not it is still fresh.. read on for tips about how long barbecue sauce stays fresh!
What To Serve With BBQ Ribs
Leafy green or chopped salad with fresh herbs and sweet cherry tomatoes for extra flavor
Any variety of pasta salad
Hush puppies
Potato chips, French fries or even sweet potato fries
Fresh fruit salad or mango salad
Baked Russet potatoes or sweet potatoes
Fresh vegetables of any variety, such as Brussels sprouts
Corn salad
Sweet corn on the cob
Broccoli salad
Edamame or quinoa salad
Black bean salad
Caprese Pasta Salad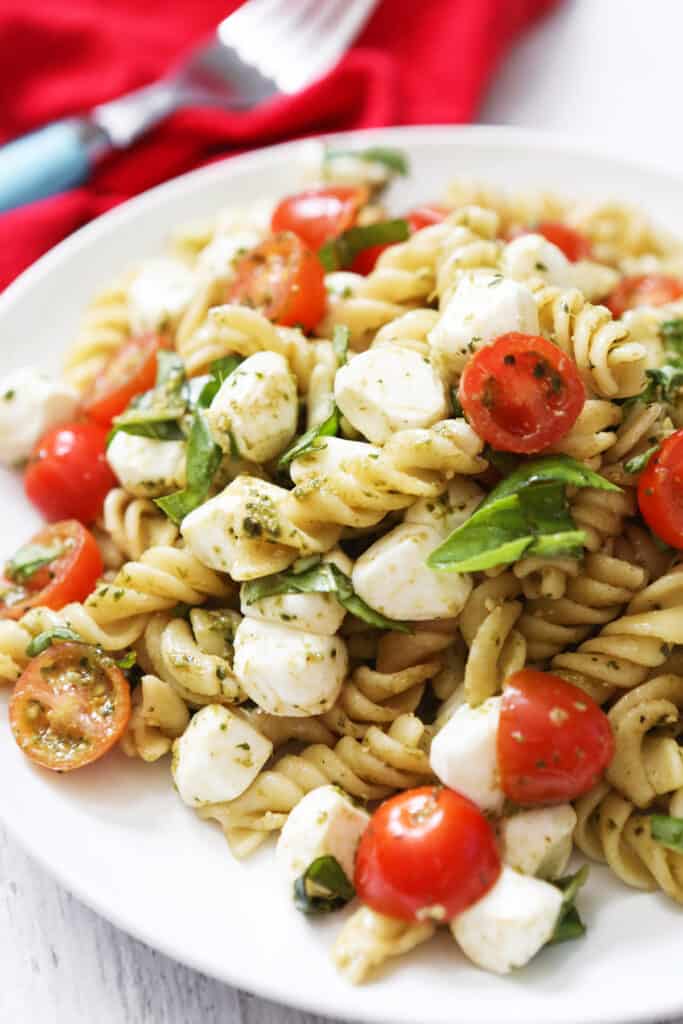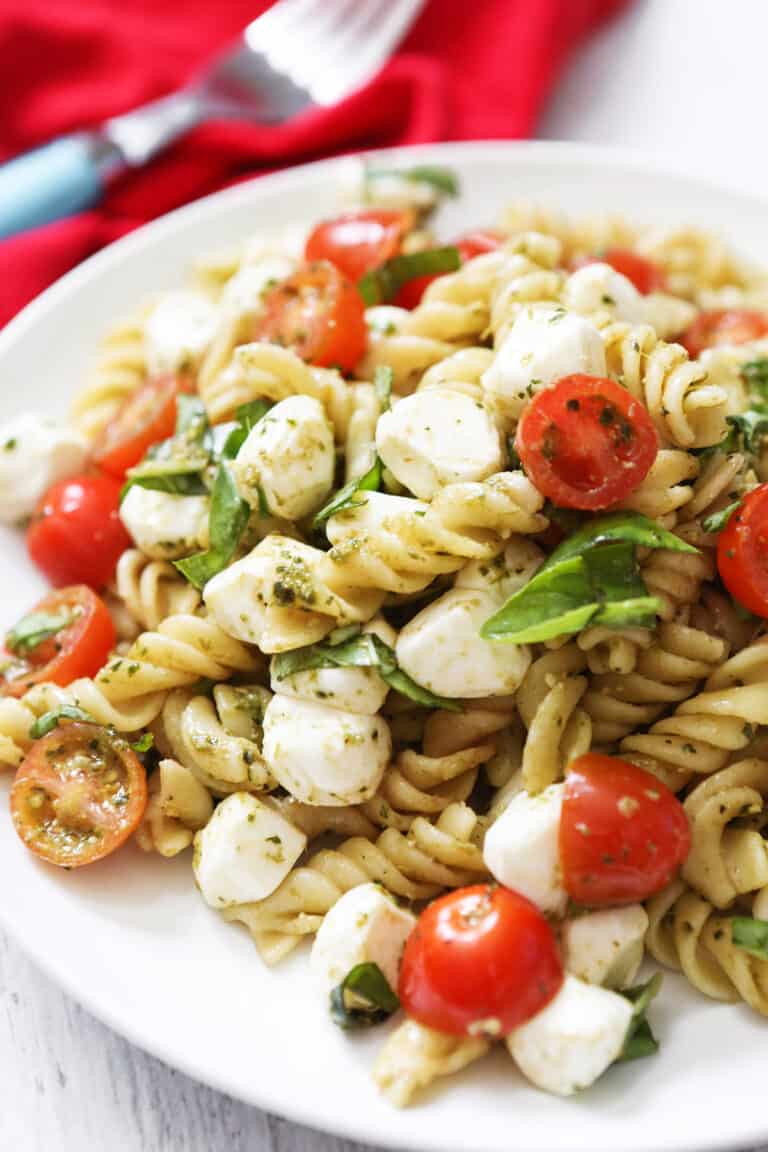 This Caprese Pasta Salad recipe is a huge hit at parties! Serve this as the perfect side dish, salad or appetizer. The combination of Mozzarella cheese, tomatoes and basil is absolute perfection!
Best Mac and Cheese Recipe with Velveeta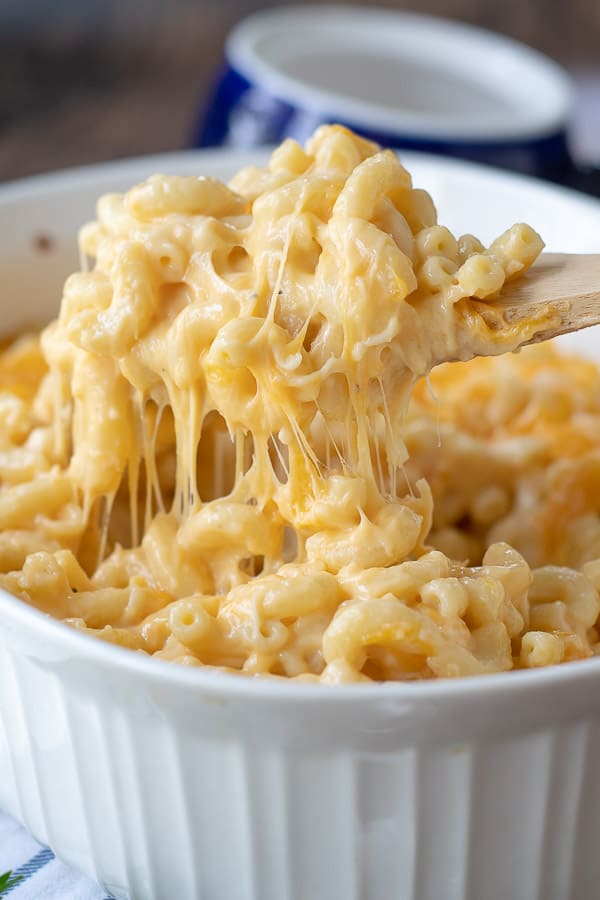 Super creamy homemade Velveeta Mac and Cheese (from Mama Gourmand) is the ultimate family favorite recipe we've enjoyed for years. Easy, from scratch, baked macaroni and cheese is comfort food at its best!
Instant Pot Potato Salad With Eggs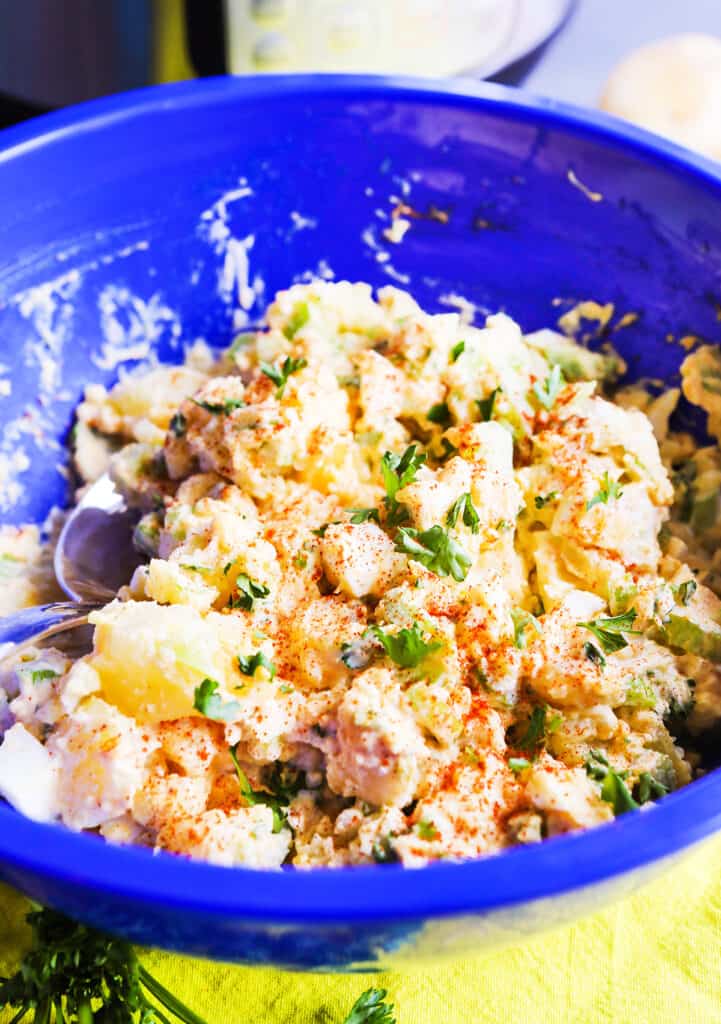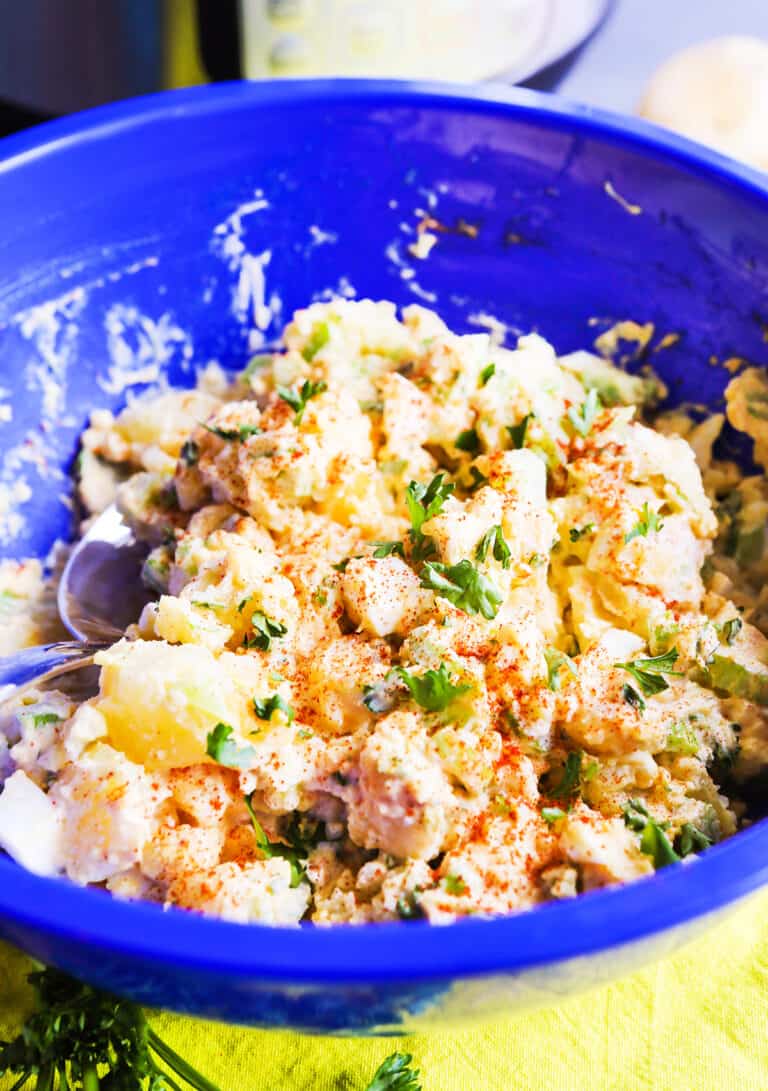 Cook potatoes and eggs together in a single pot to make Instant Pot Potato Salad with Eggs. Done in less than 30 minutes and requires minimal clean-up. This is the perfect party food or summer side dish!
Roasted Lemon Parmesan Broccoli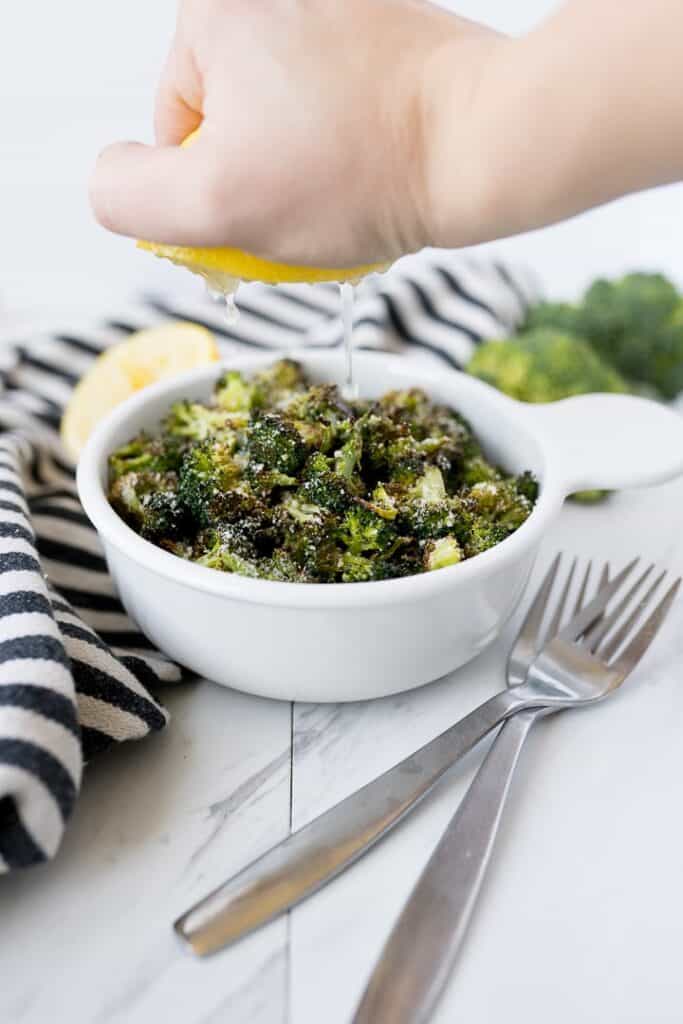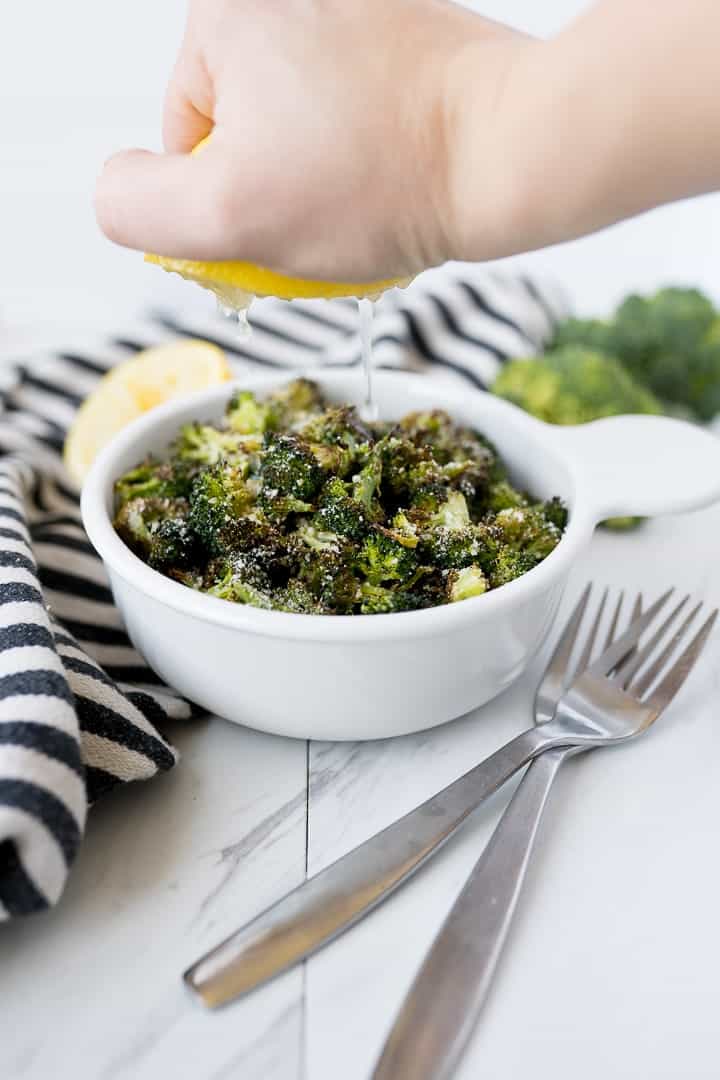 Lemon Parmesan Broccoli (from Cooking With Karli) is a quick side dish perfect for your next meal. The crisp broccoli with a drizzle of fresh lemon is healthy, refreshing and satisfying!
Instant Pot Baked Beans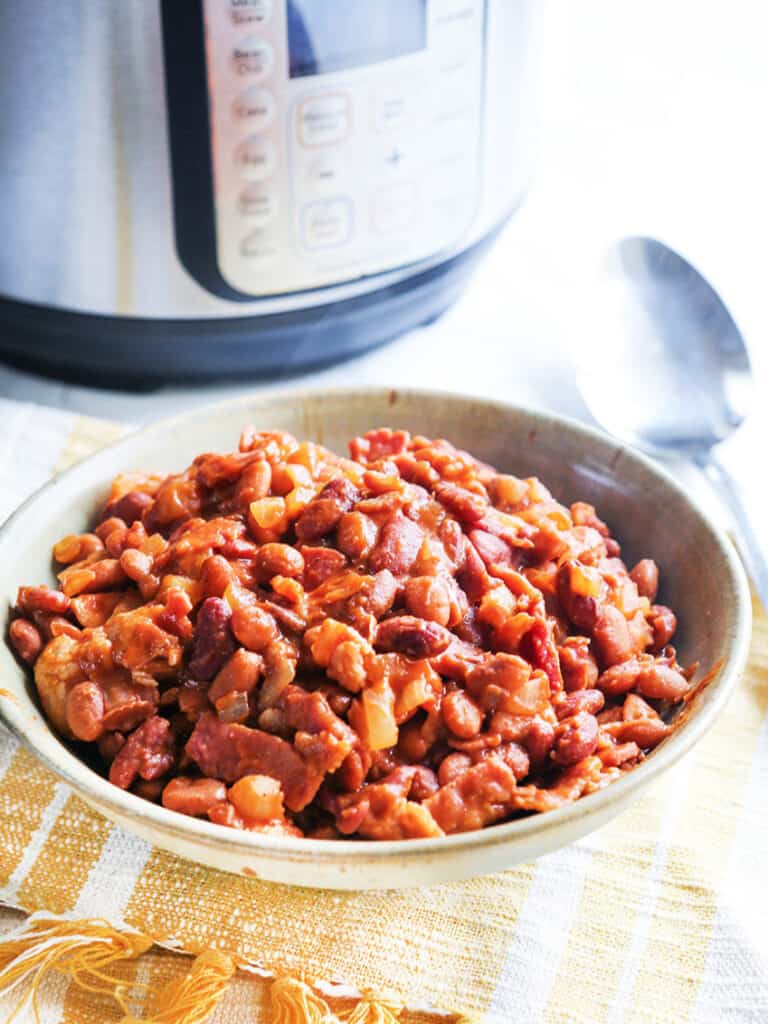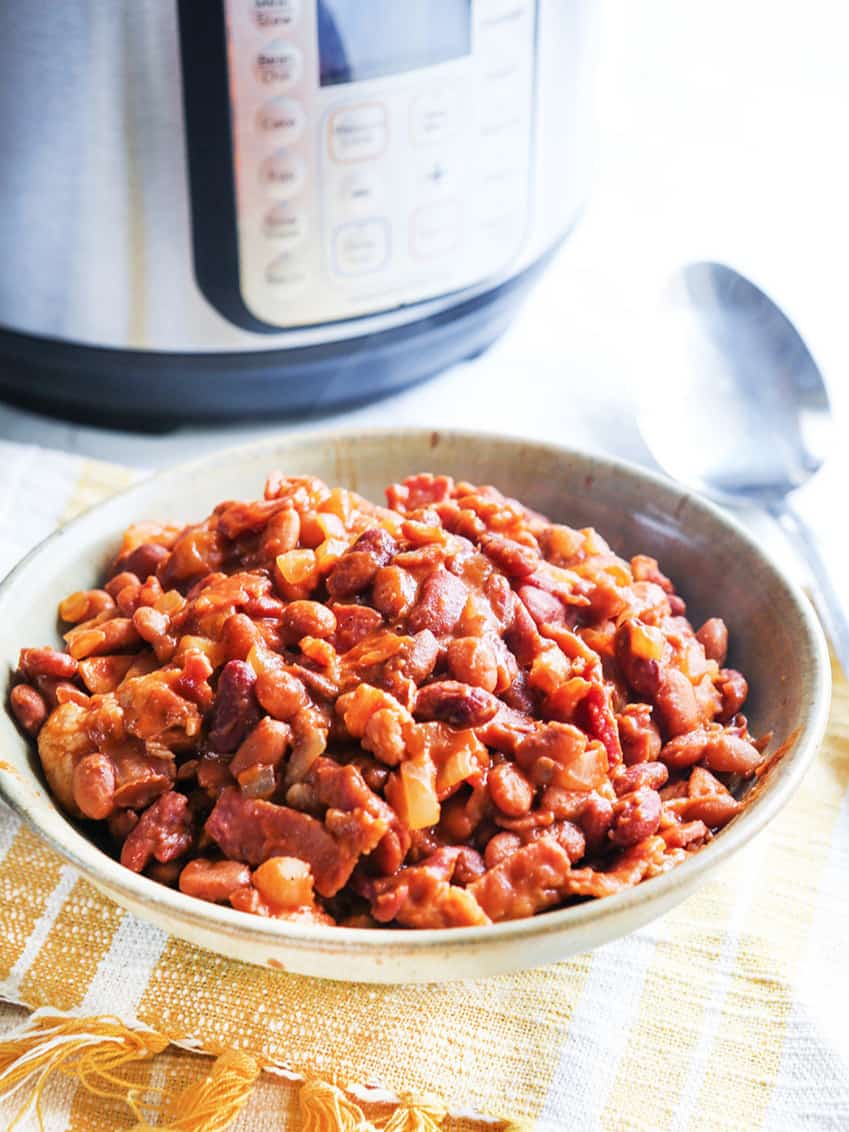 This Baked Beans in Instant Pot recipe is made from scratch using dry beans but with NO SOAKING required! The Instant Pot transforms plain beans into a classic side dish, made even more delicious with bacon. Perfect party food or side for any meal or gathering!
Corn and Cucumber Salad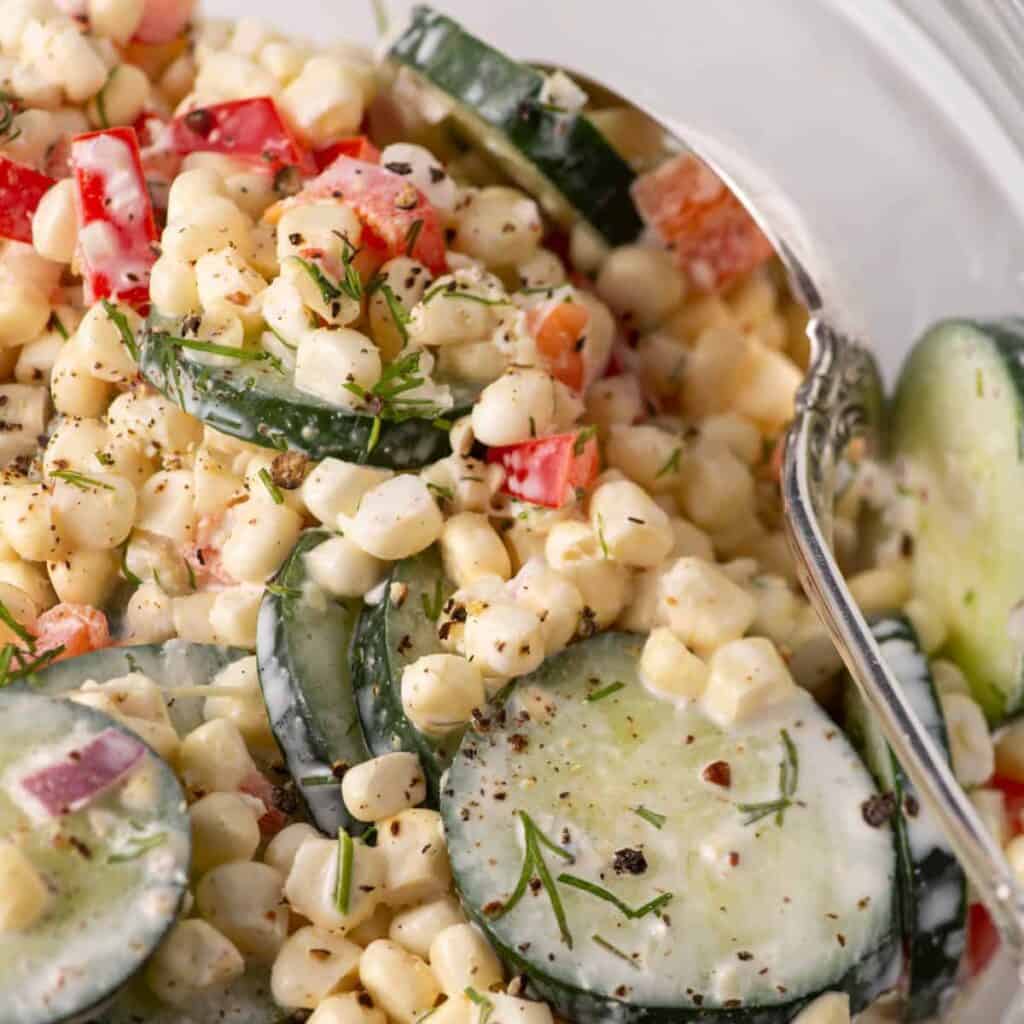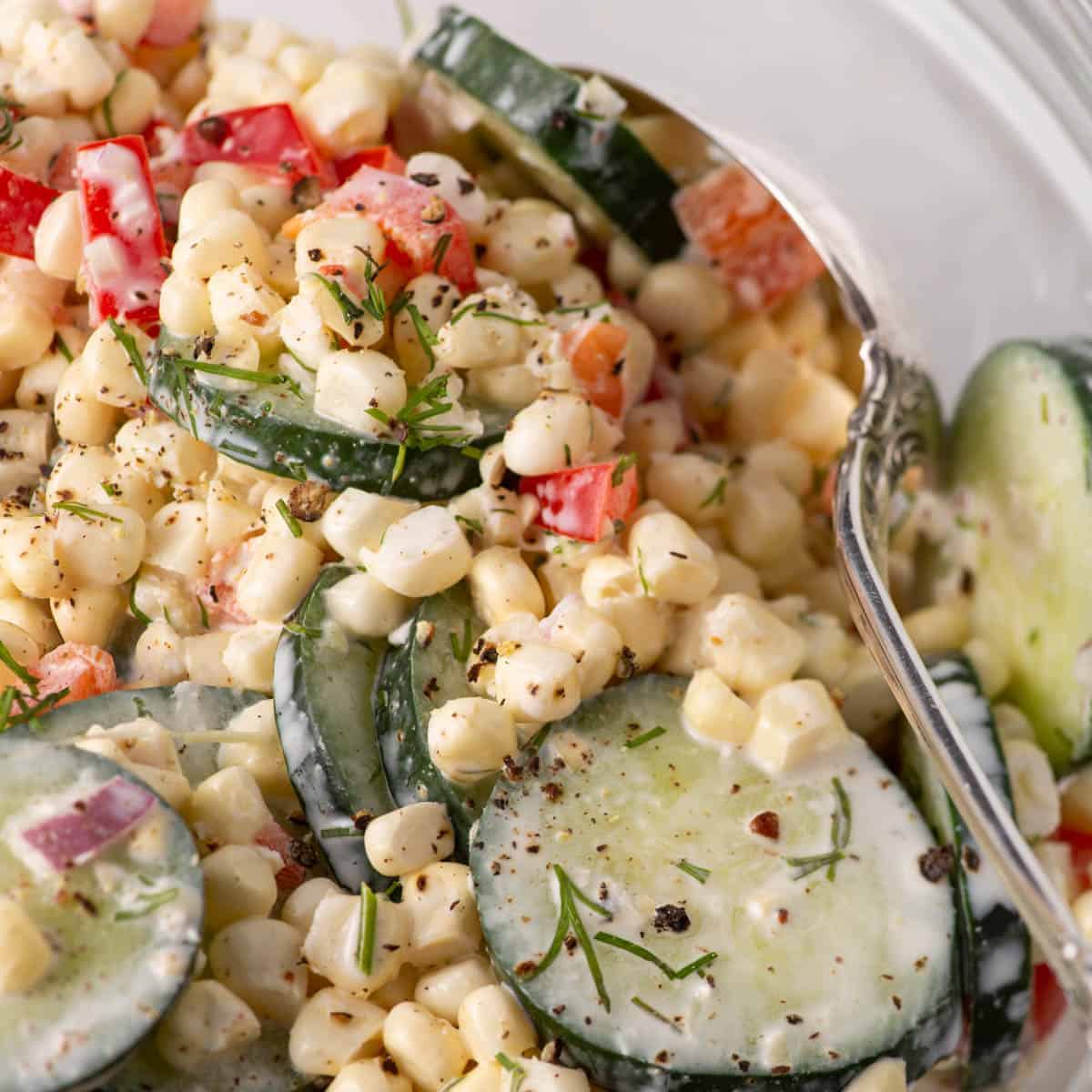 Jazz up your Summer salad menu with a Corn and Cucumber Salad (from Butter & Baggage). The light and healthy mixture of veggies along with a creamy yogurt, mayo and dill dressing will satisfy any palate when the warm weather hits.
Deviled Eggs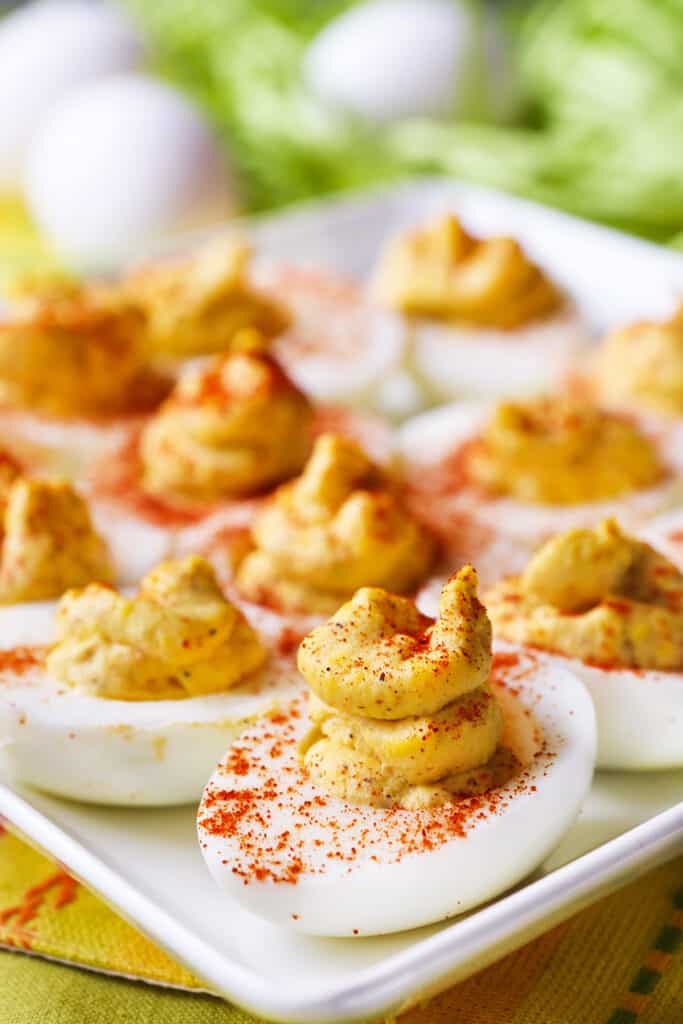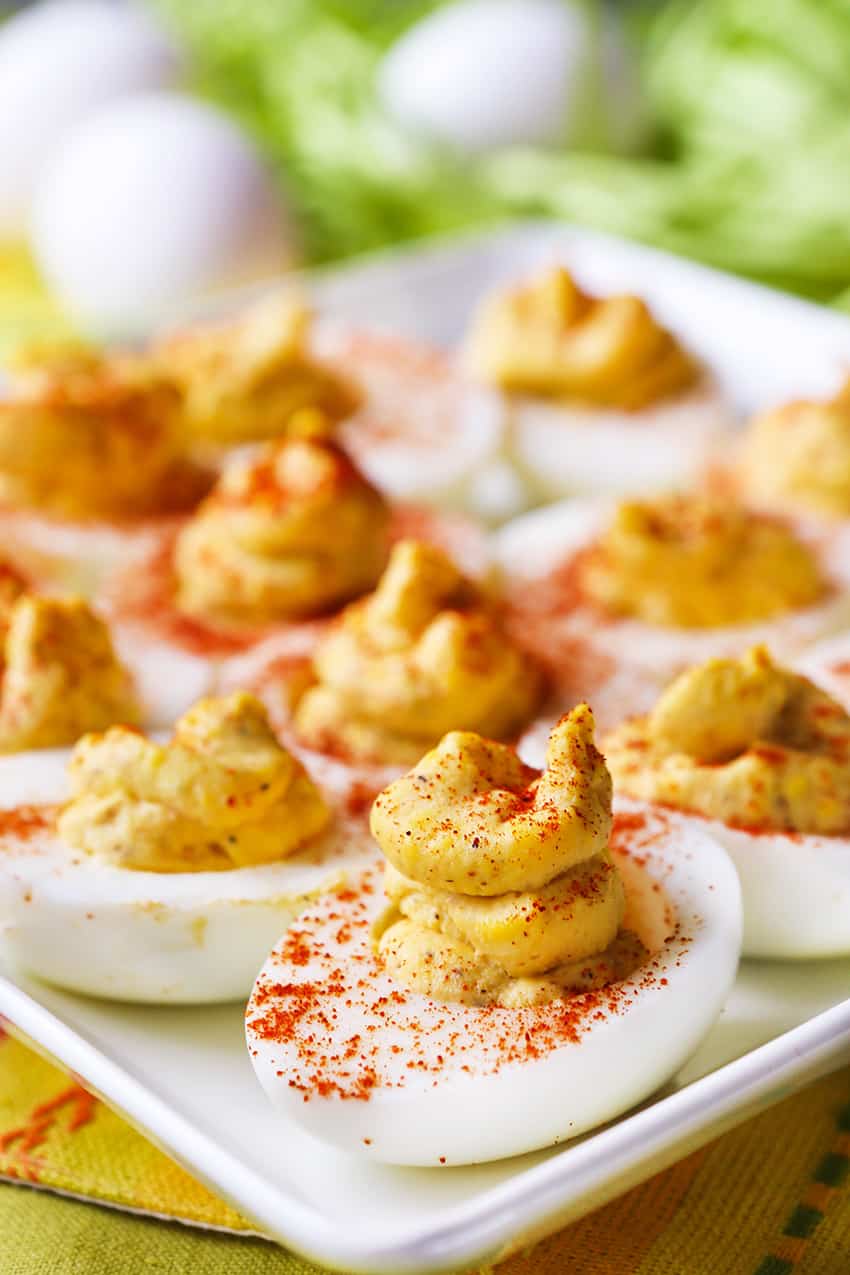 This recipe details the best deviled eggs ever. An American classic known for their appearances at summer potlucks and Easter dinner!
Fried Green Tomatoes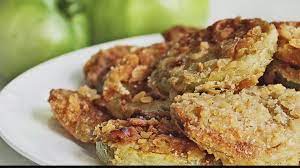 Enjoy this garden classic of Fried Green Tomatoes (from Tanorria's Table) on your plate to compliment any main dish you are preparing.
Quinoa Edamame Salad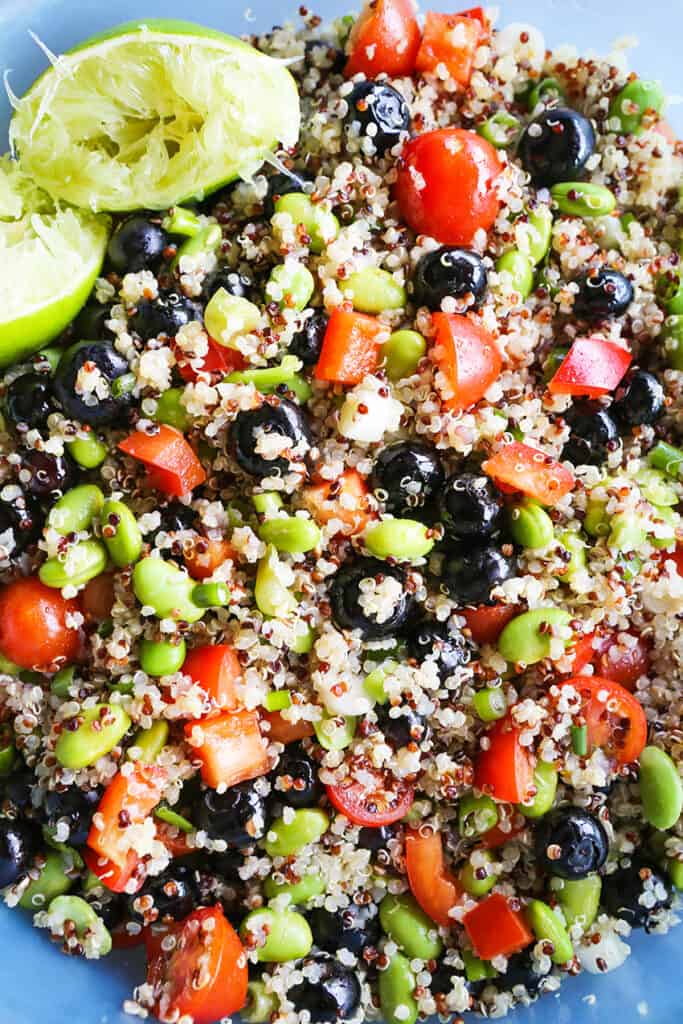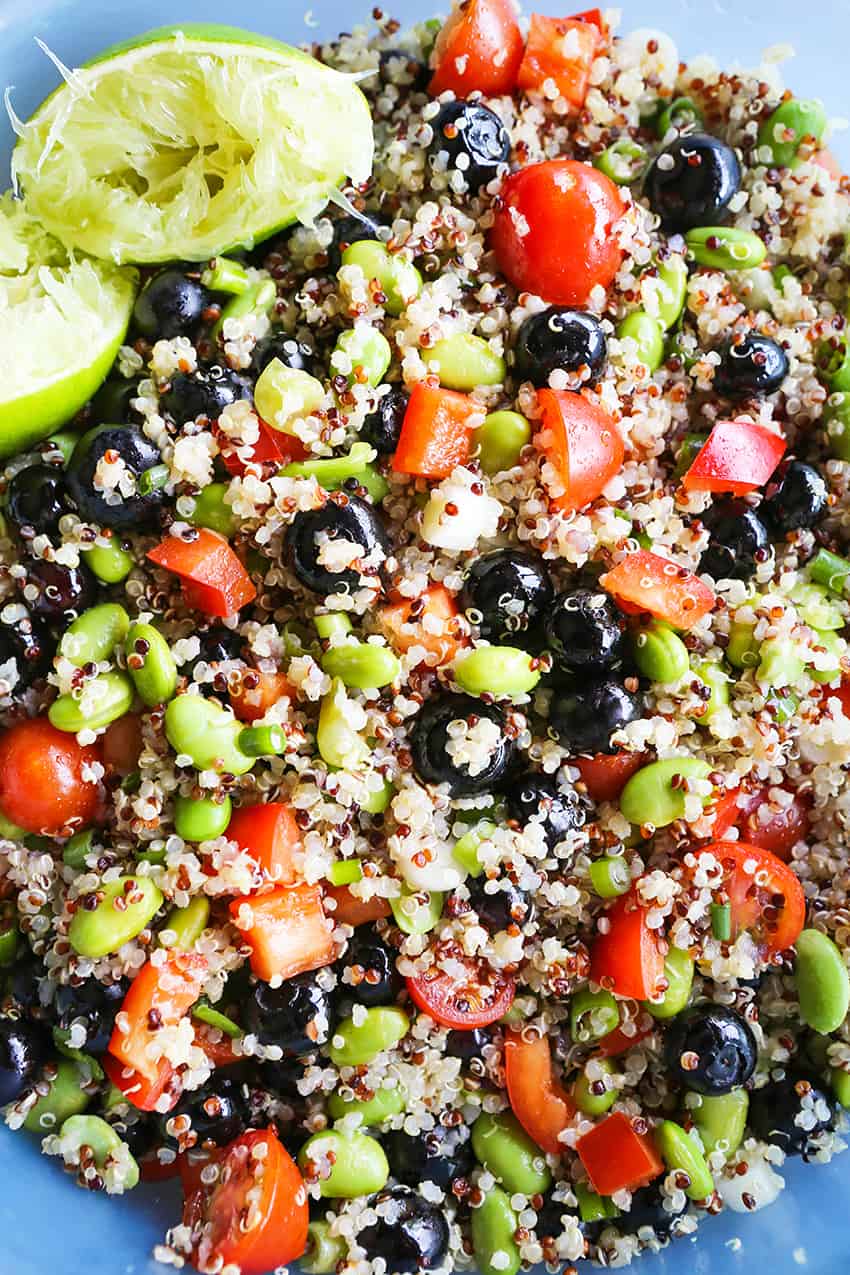 Quinoa Edamame Salad is great for parties and can be served in throw-away cups for serving ease. Also great as a salad to have in the fridge all week! Packed with fresh fruit and veggies and it is so healthy and delicious.
Yellow Rice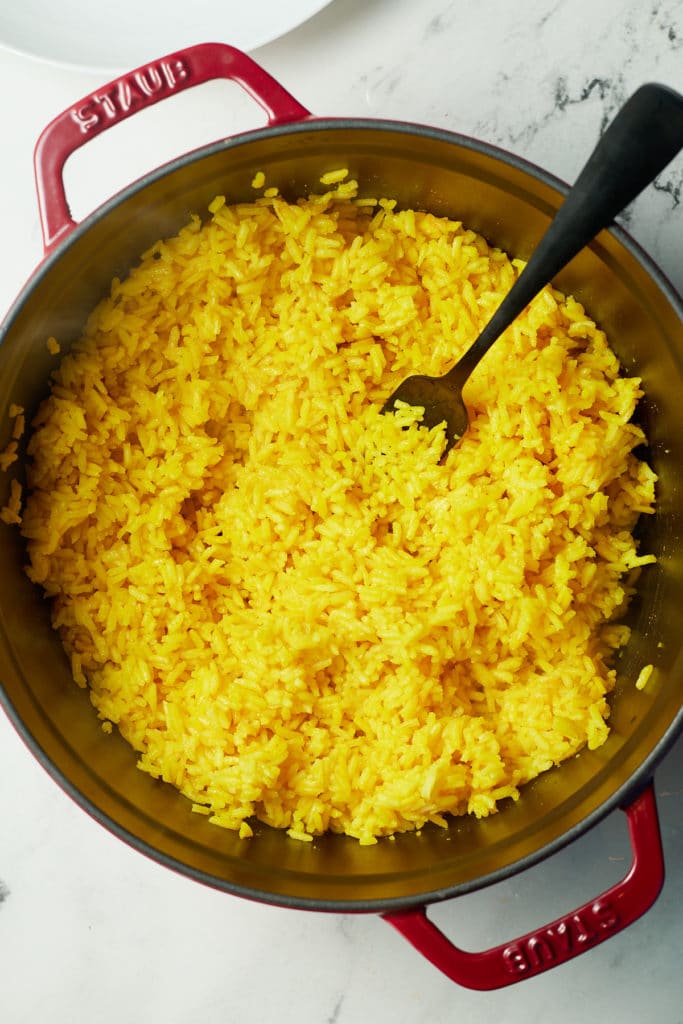 Liven up your side dish game with this vibrant and flavorful yellow rice recipe (from My Forking Life). This easy turmeric rice recipe can be made on the stovetop or in your Instant Pot.
Coleslaw With Apple Cider Vinegar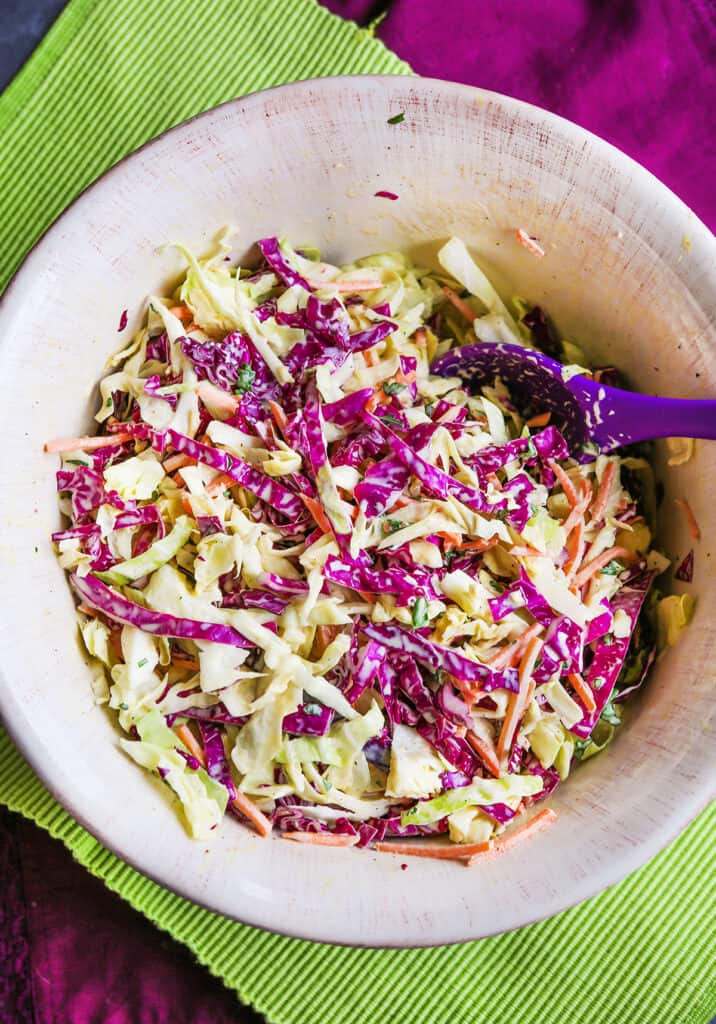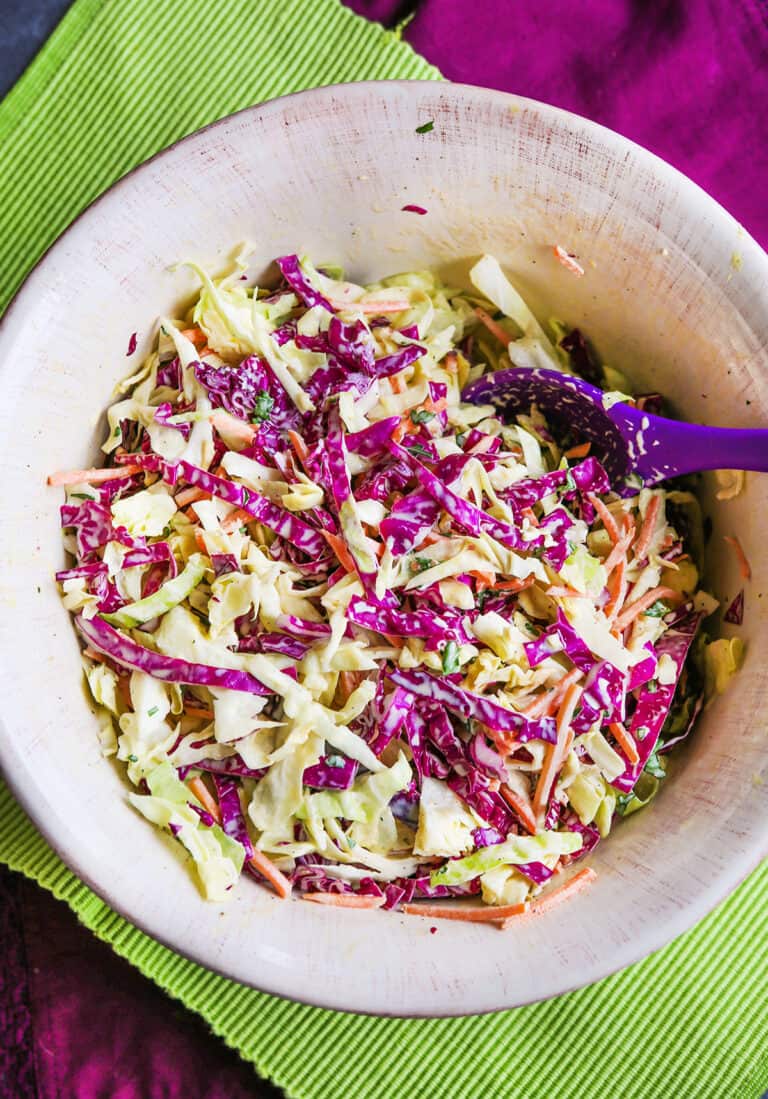 Throwing together a delicious coleslaw recipe should be easy and simple. This coleslaw with apple cider vinegar recipes contains shredded red and green cabbage, creamy vinaigrette dressing and it is NOT loaded down with mayo! This will be your go-to slaw for a dinner side, picnic fare and fish tacos!
Brown Butter Cornbread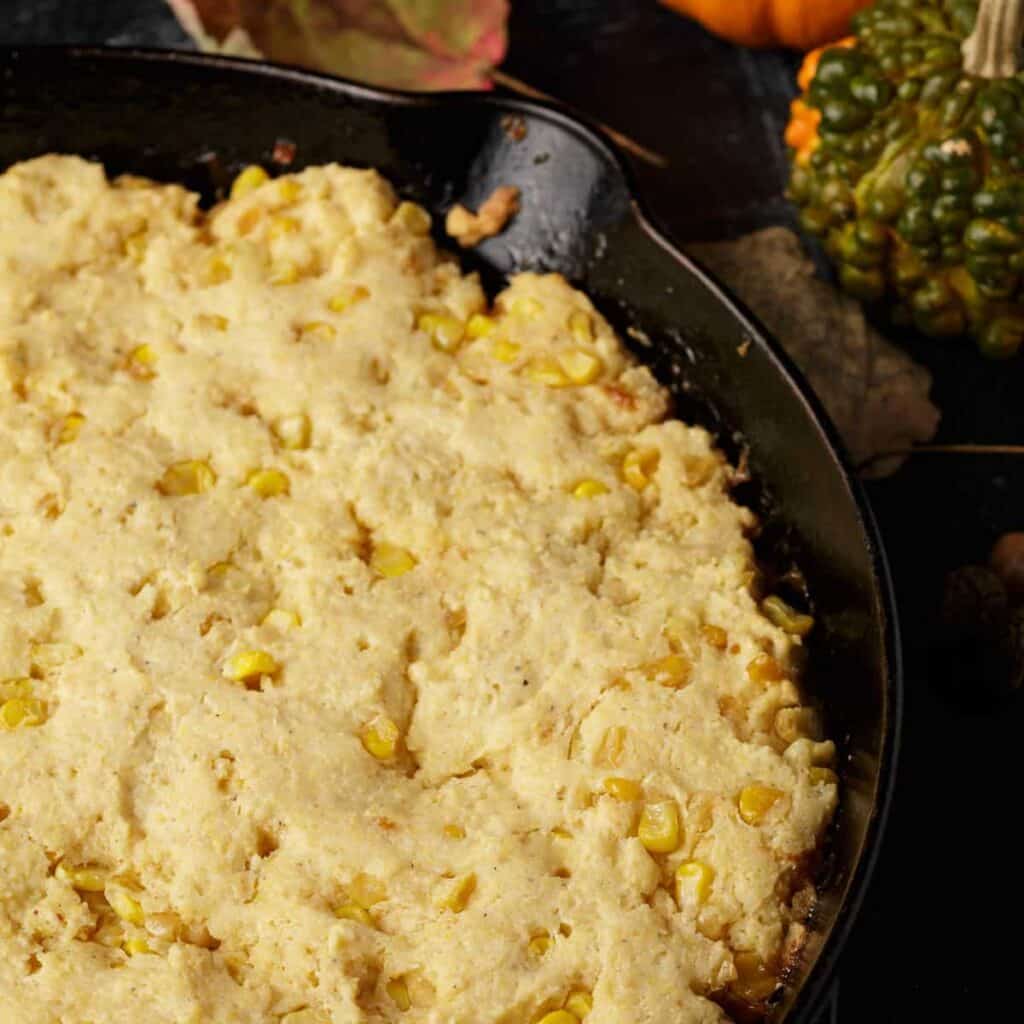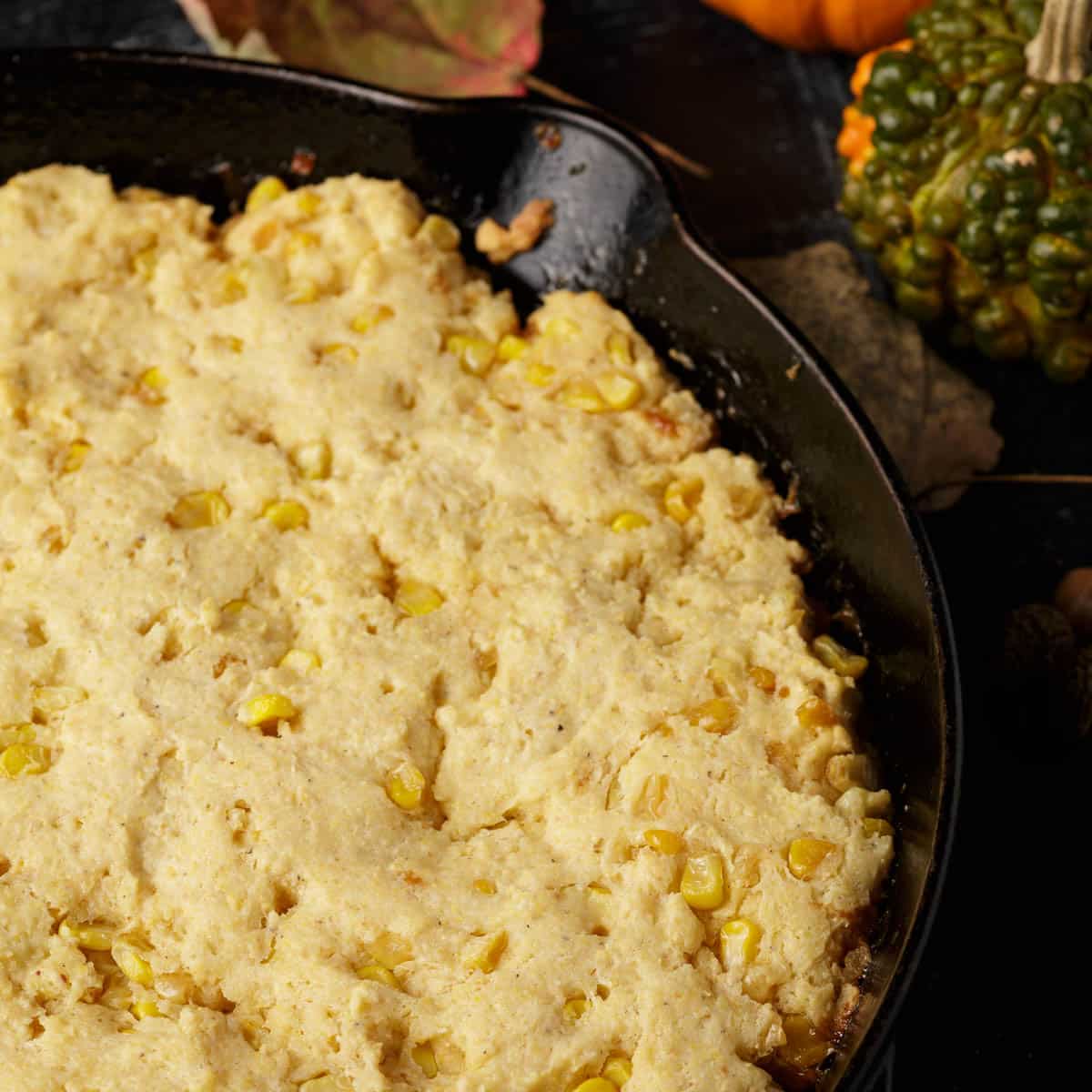 Southern cooking at its best with Brown Butter Cornbread (from Butter and Baggage) baked in a skillet using fresh corn and sour cream. Make it sweet with something unexpected. A guaranteed crowd pleaser and great for summer cookouts or winter chili.
Instant Pot Steamed Green Beans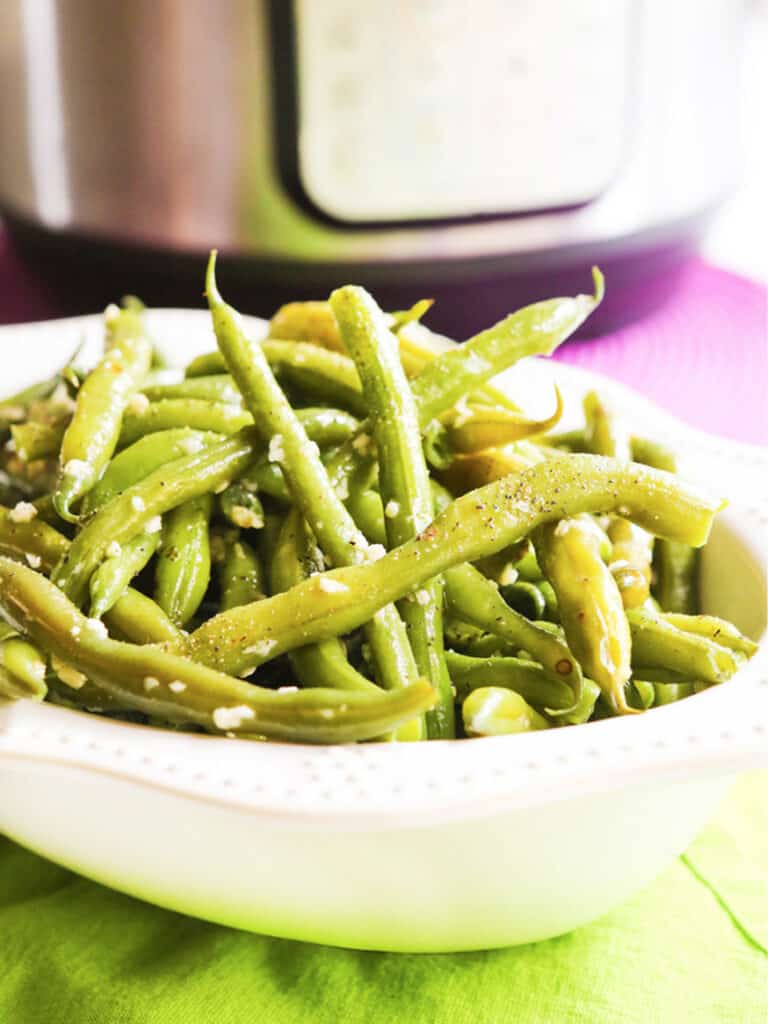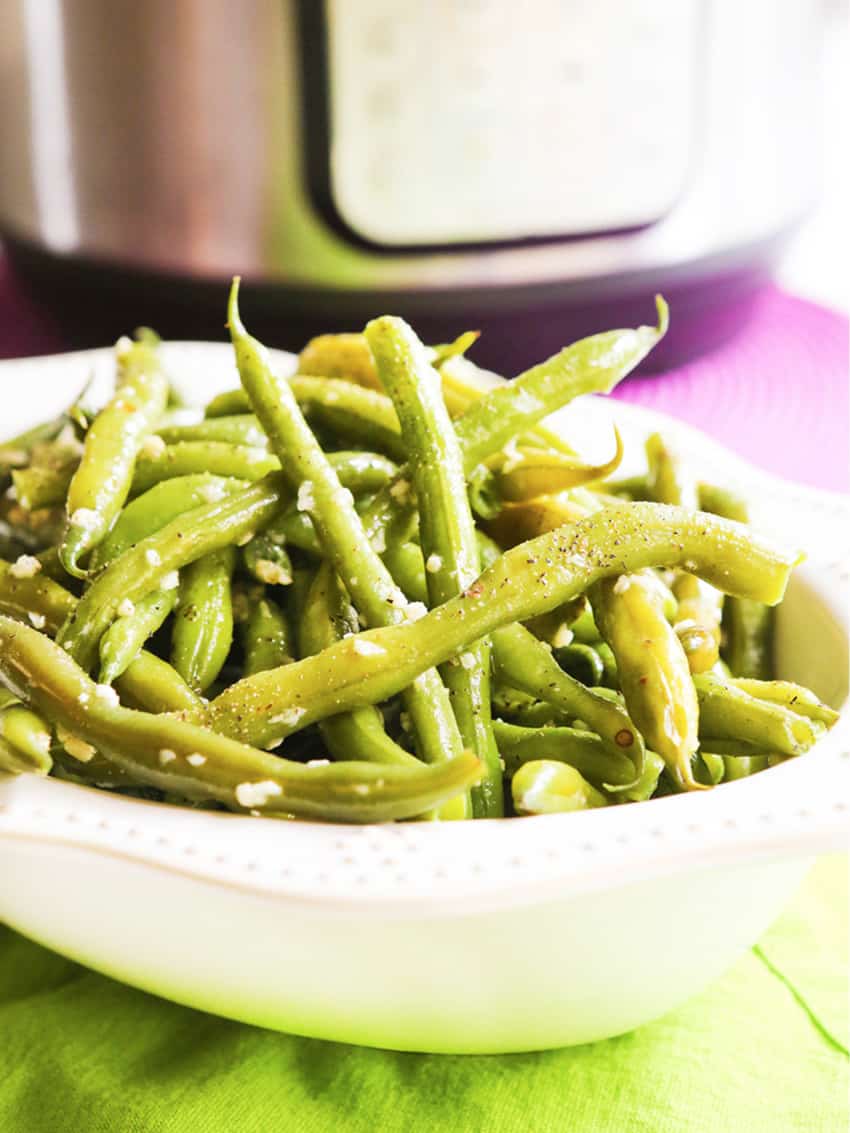 Free up space on your stove top by preparing Instant Pot steamed green beans quickly and perfectly! Enjoy these crunchy-tender, healthy beans as a side dish for any meal. They cook perfectly every single time!
Air Fryer Zucchini Fries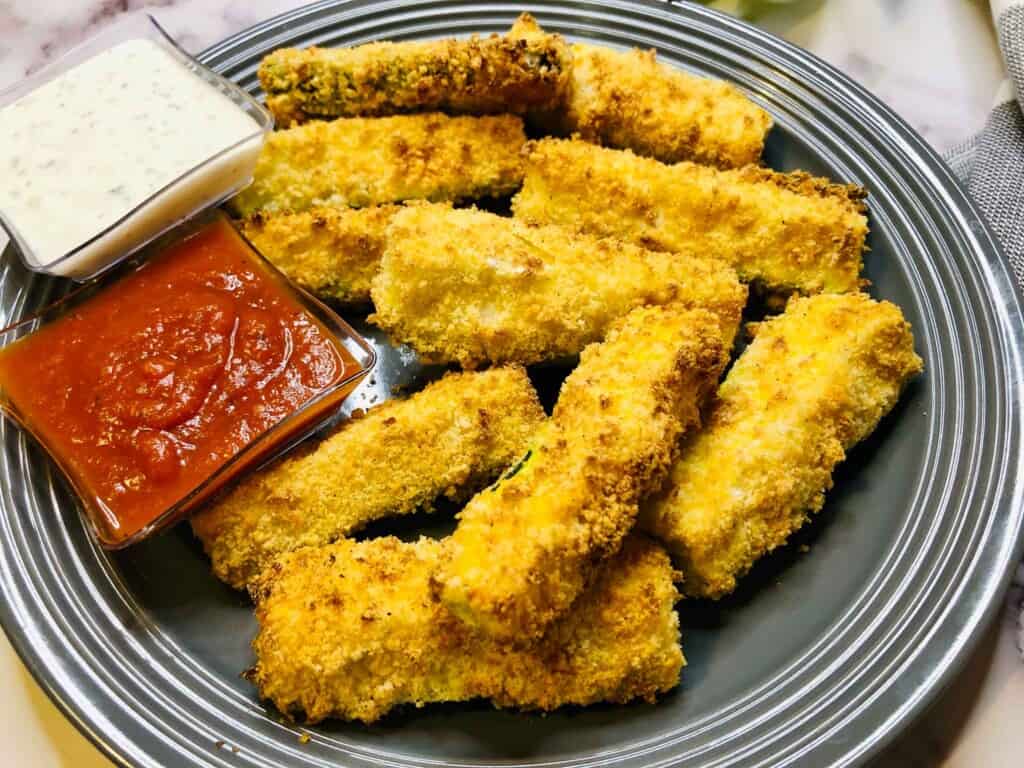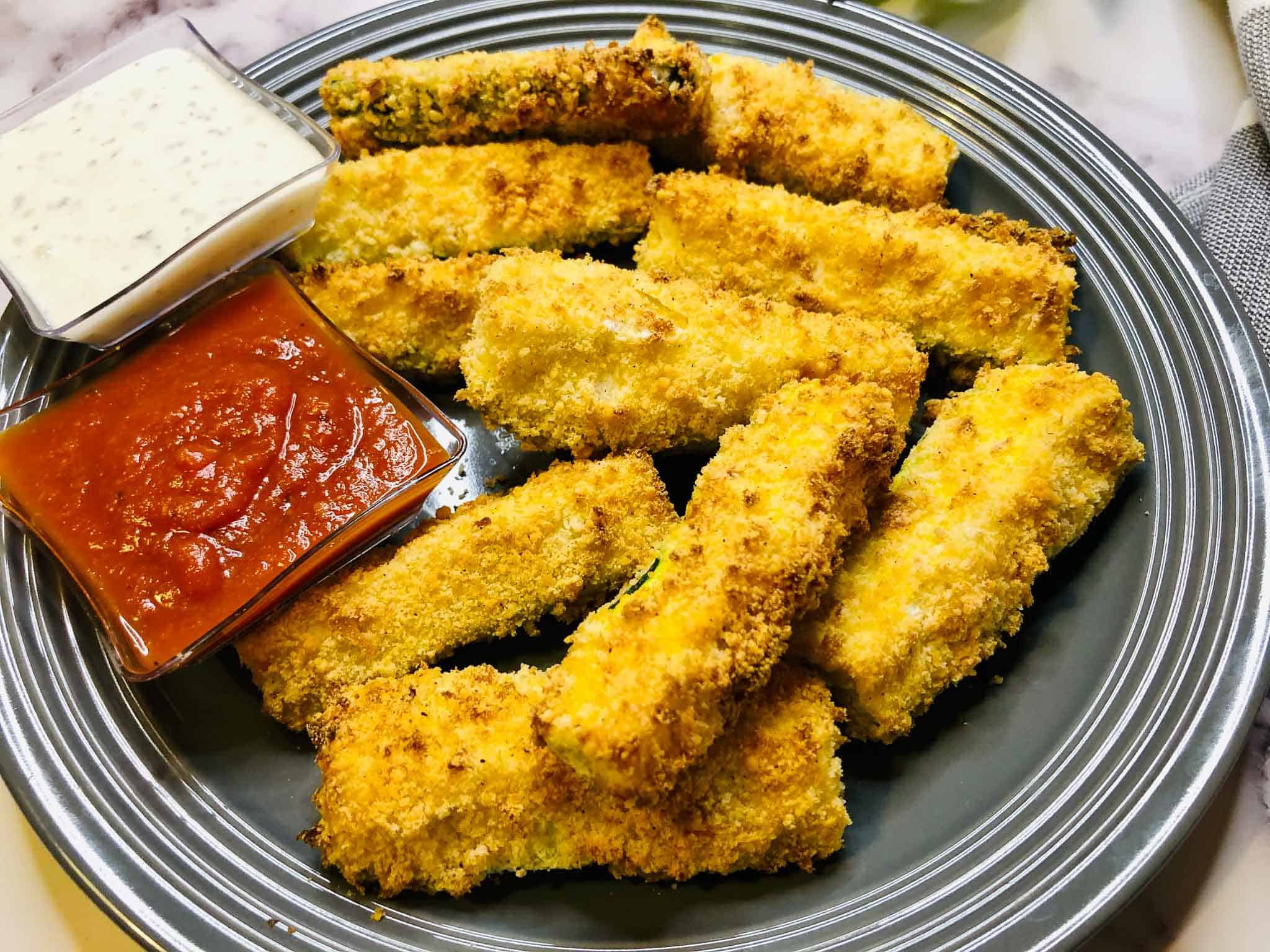 Skip the potatoes and create a healthier version of a popular side dish with this Air Fryer Zucchini Fries recipe (from Brooklyn Active Mama). These fries are kid-friendly and perfect for people of all ages to eat as a quick snack or side dish!
Sauteed Asparagus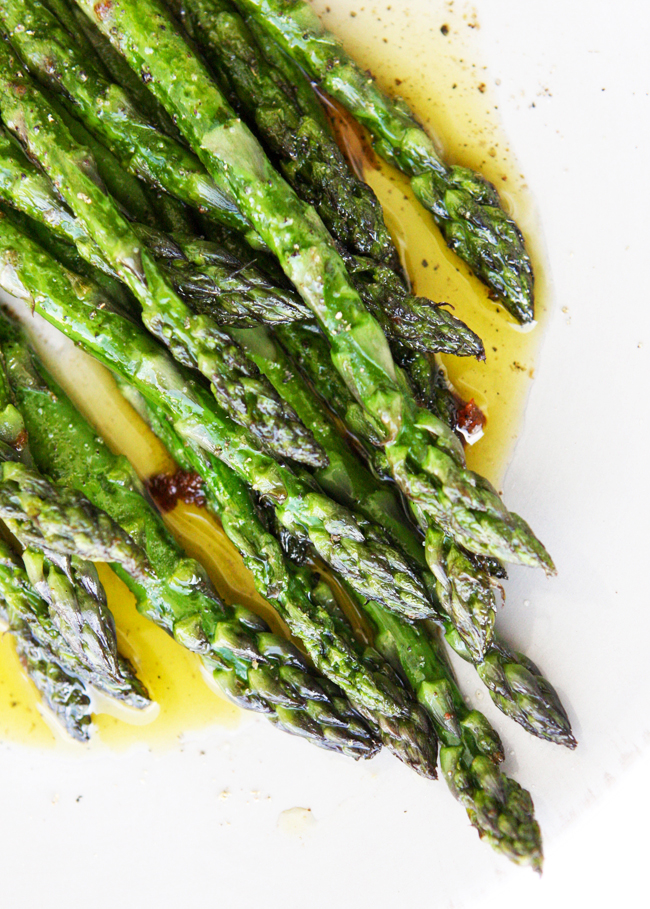 Asparagus is a super simple veggie to prepare. Make this delicious side dish to go along with any meal. You'll enjoy every bite of this sauteed asparagus!
7-Layer Salad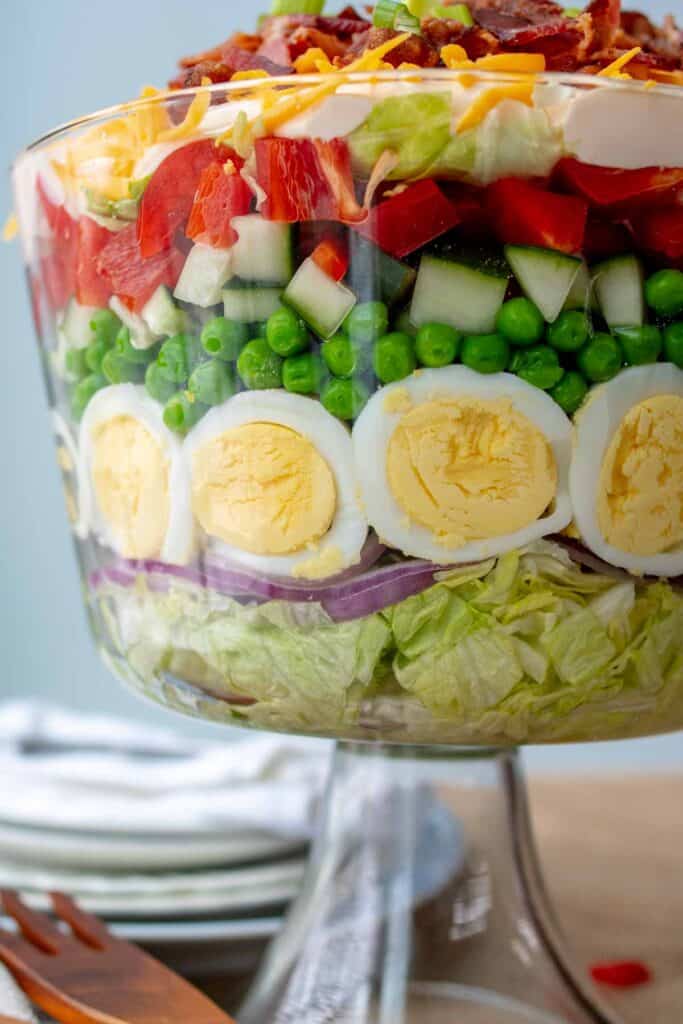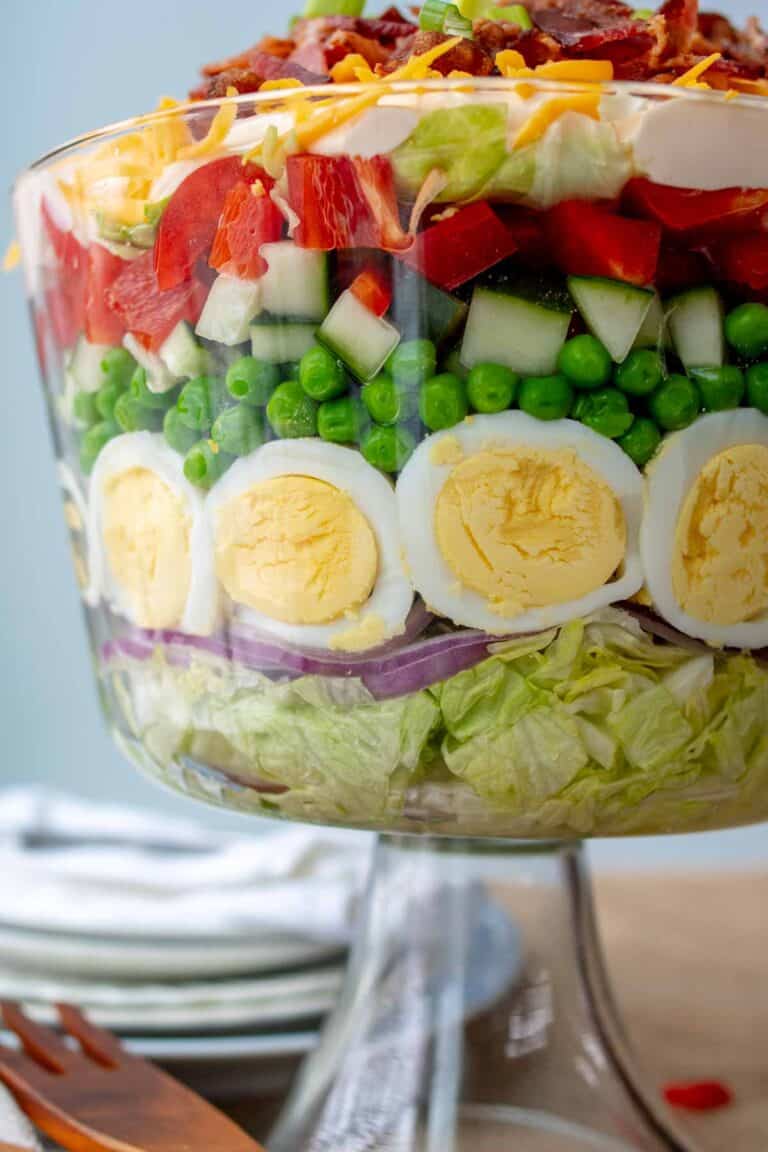 Overnight 7 Layer Salad (from Mama Gourmand) recipe layers an ultra creamy dressing with lettuce, peas, sharp cheddar cheese, eggs, and bacon. Seven Layer Overnight salad can be made ahead, refrigerated , and then be ready to serve for a crowd or party!
Crock Pot Creamed Corn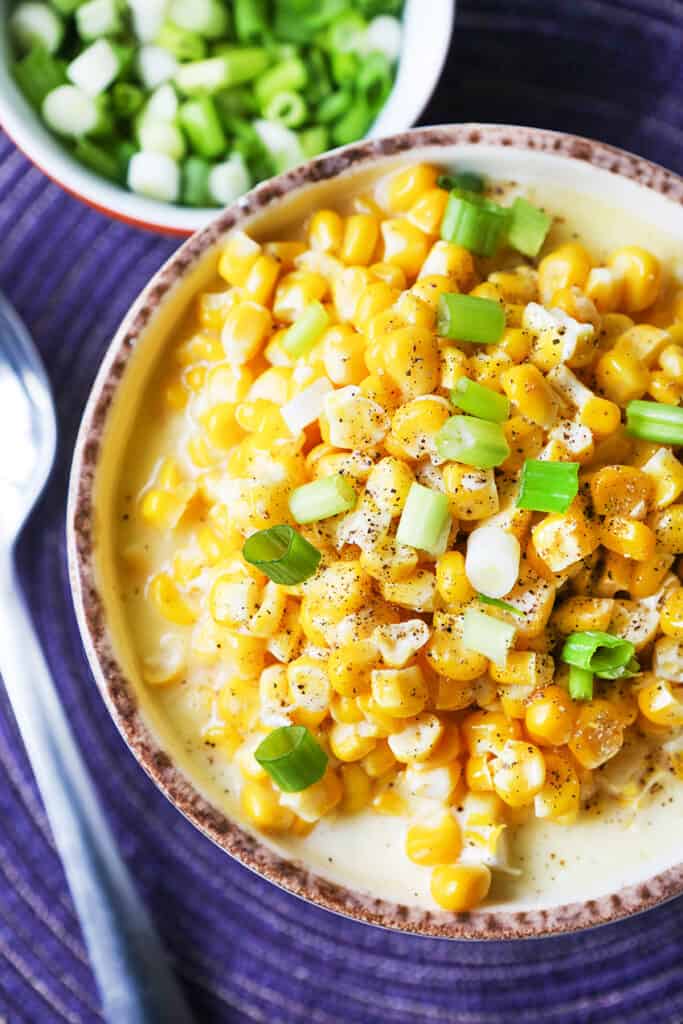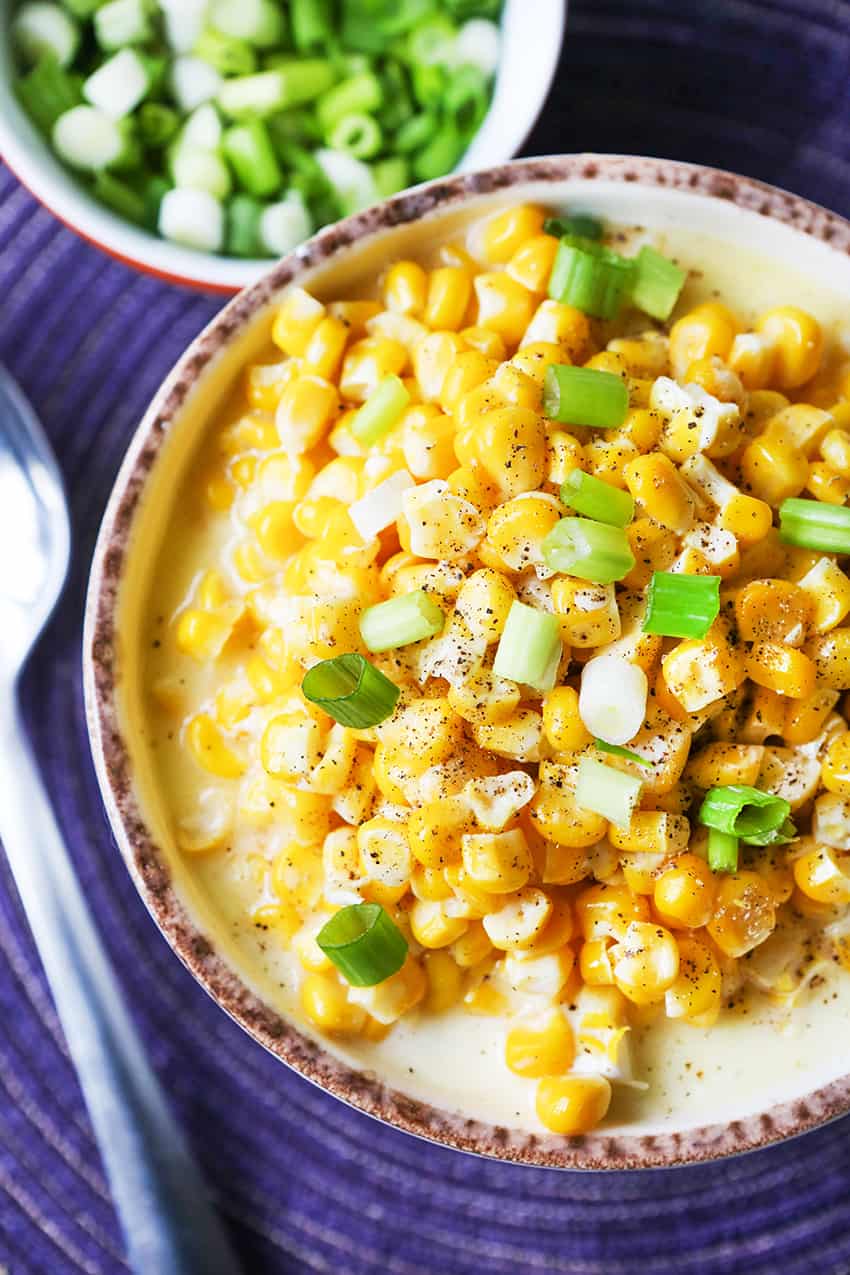 Four ingredients, five minutes of time and your slow cooker will make this delicious, flavorful Crock Pot Creamed Corn side dish for you!