Jerk chicken can be enjoyed in many ways, with its trademark spicy flavor. If you are searching for other foods that pair well with this main meal, read on for ideas about what to serve with jerk chicken.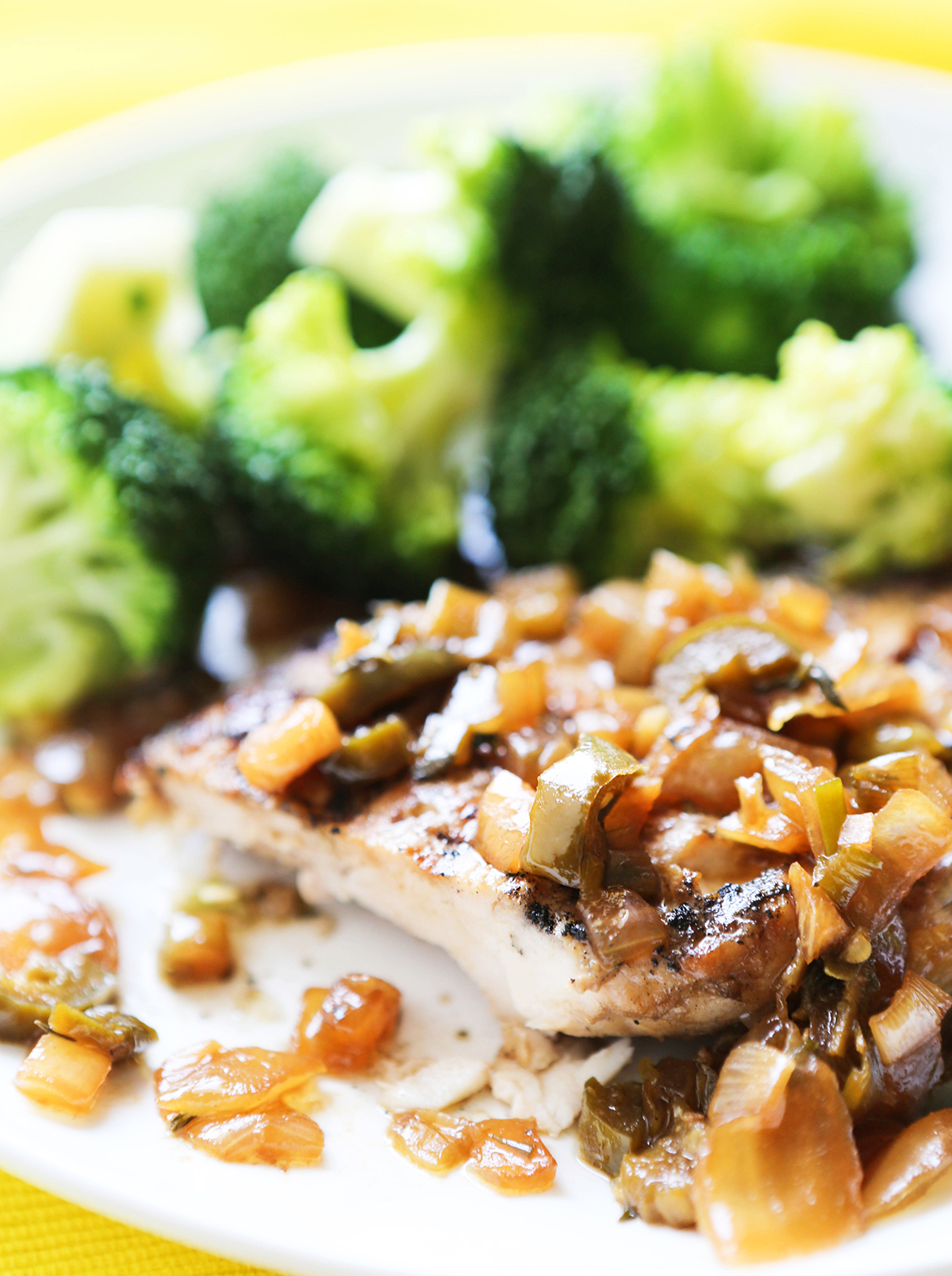 One of the first dinners my husband and I fell in love with when we were dating was jerk chicken. We would throw a delicious marinade together on a Thursday night and let a few chicken breasts soak up its deliciousness.
The following night, we would grill it up! We tweaked our recipe over the years and it became one of our favorites of all time. The chicken always turns out so juicy and tender and succulent.
We often enjoyed this Jamaican cuisine with roasted or grilled potatoes, but there are many sides that pair well when eaten alongside it. Read on for some seriously delicious ideas about what to serve with jerk chicken!
FAQ About Jerk Chicken
What is jerk chicken?
The word "jerk" in jerk chicken refers to a style of cooking where the chicken in the recipe is surrounded by various spices and other marinade ingredients and slow-cooked over a grill. Achieving a smoky flavor during cooking is what the "jerk" is referencing.
How long to marinate jerk chicken?
Marinate jerk chicken for a minimum of 4 hours in the fridge, but preferably overnight.
How to make jerk chicken sauce?
Jerk chicken sauce typically contains a combination of ingredients such as onions, peppers, garlic, herbs, brown sugar, soy sauce and vinegar. The sauce can be used as a marinade, then cooked and used as a delicious sauce.
What to eat with jerk chicken?
Many varieties of sides go well with jerk chicken, including salsa, rice, beans, potatoes, salad or any cooked veggies.
Favorite Jerk Chicken Recipe
This jerk chicken recipe is one of our favorite grilling recipes of all time, producing the most flavorful chicken and yummy sauce you can imagine. We love this dinner and make it for guests often during grilling season. The jerk marinade that the chicken swims in is to die for!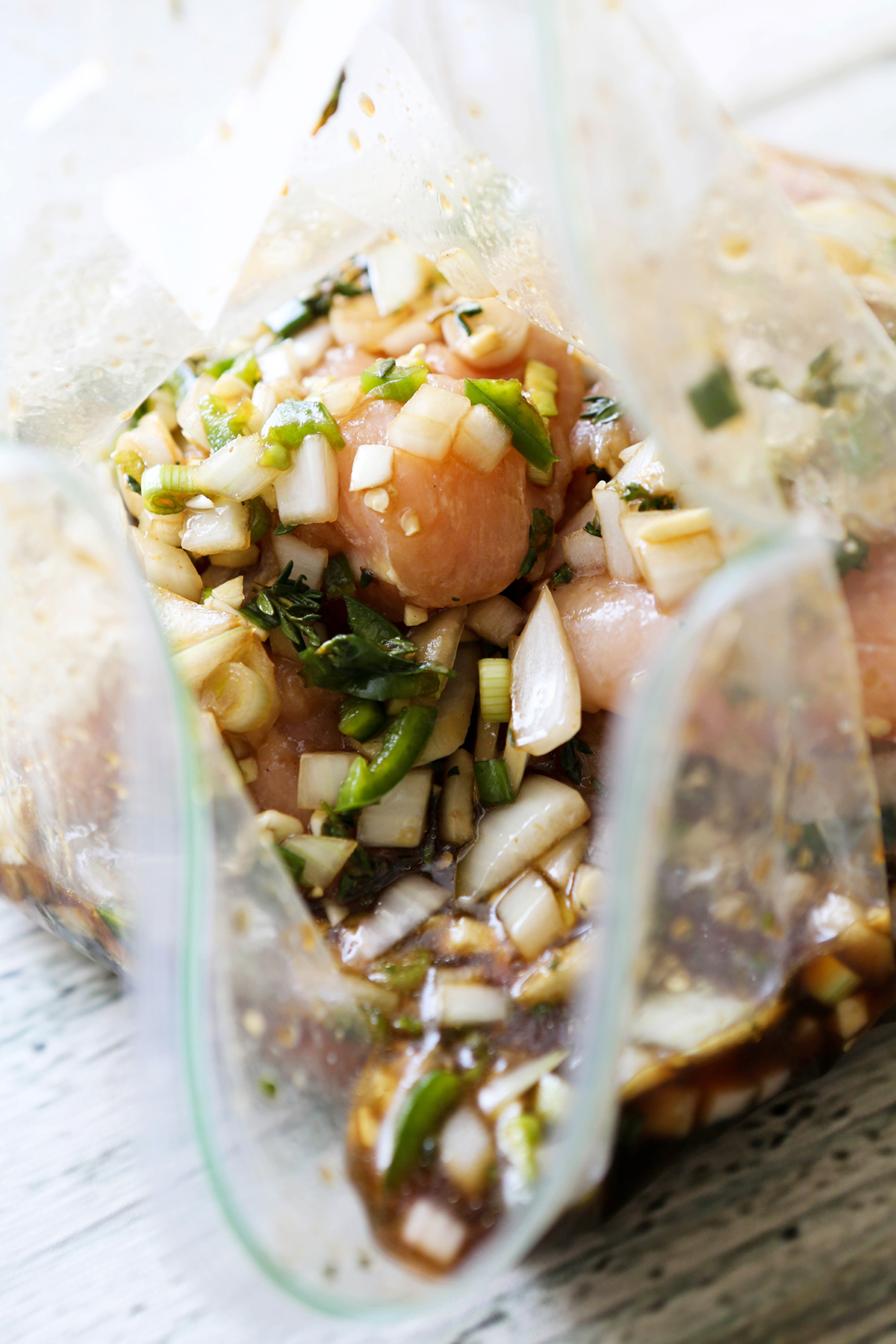 Recipe Notes
The spice in this recipe can be catered to your liking! To decrease spiciness, omit jalapeno peppers and cayenne pepper. To increase the spice, add a habanero pepper or other hot peppers, as well as extra cayenne to the mix. You could also consider using a spicy dry rub on the chicken pieces before marinating.
For best results, allow chicken to marinate overnight. At minimum, marinate for 4 hours.
Add extra brown sugar for an extra sweet flavor or omit it entirely to remove sweetness.
Yellow and green onions are standard for this recipe, but red onion can be added, too.
To achieve a smoother consistency, toss the marinade ingredients into a blender or food processor and puree until smooth.
Use chicken breasts or chicken thighs, either bone-in or boneless.
Lime juice, lemon juice or a dash of orange juice will add fresh flavor to the marinade.
Make your own Teriyaki Sauce quickly and easily!
What To Serve With Jerk Chicken – Best Side Dish Options
White rice, brown rice or cilantro lime rice
Leafy green salad or cucumber salad
Roasted potatoes or grilled potatoes
Plantains
Coleslaw
Potato salad
Baked potatoes or garlic potatoes
Fresh fruit slices such as mango or pineapple
French fries
Baked beans, black beans or red beans
Cucumber Mango Salsa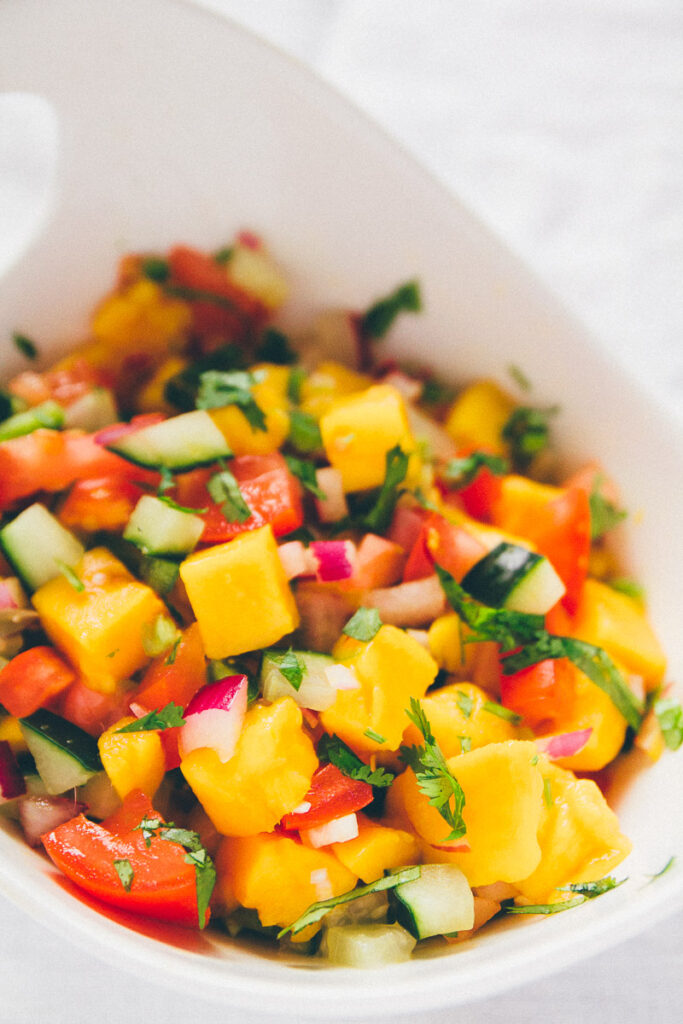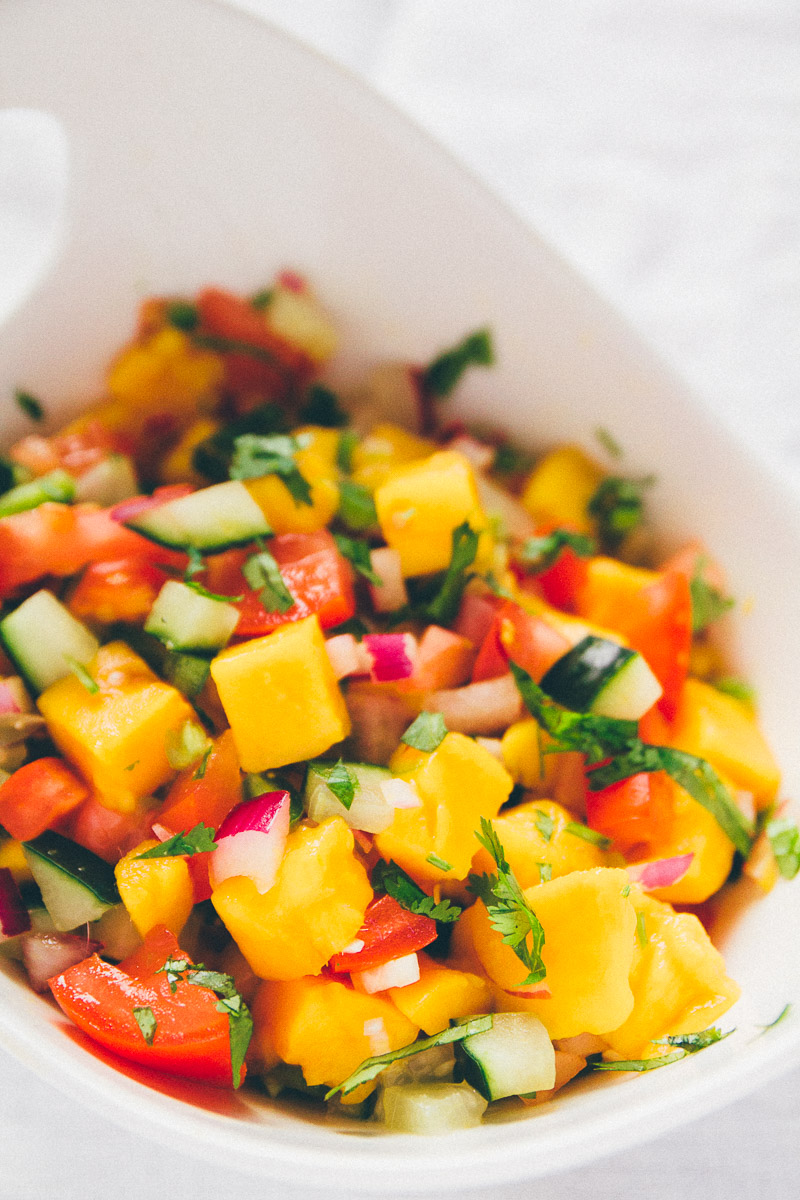 Who knew fruit other than a tomato goes great in salsa? The first time I even heard of mango salsa (from Dad with a Pan), my reaction was, "ummm, what?" After trying it I was surprised that something like mango would go so well as a salsa.
So I've concocted my own, and to liven things up a bit, I added some jalapeno and cucumber to it that really gives it a good bite and a mild spice that you'll love!
Jamaican Rice and Peas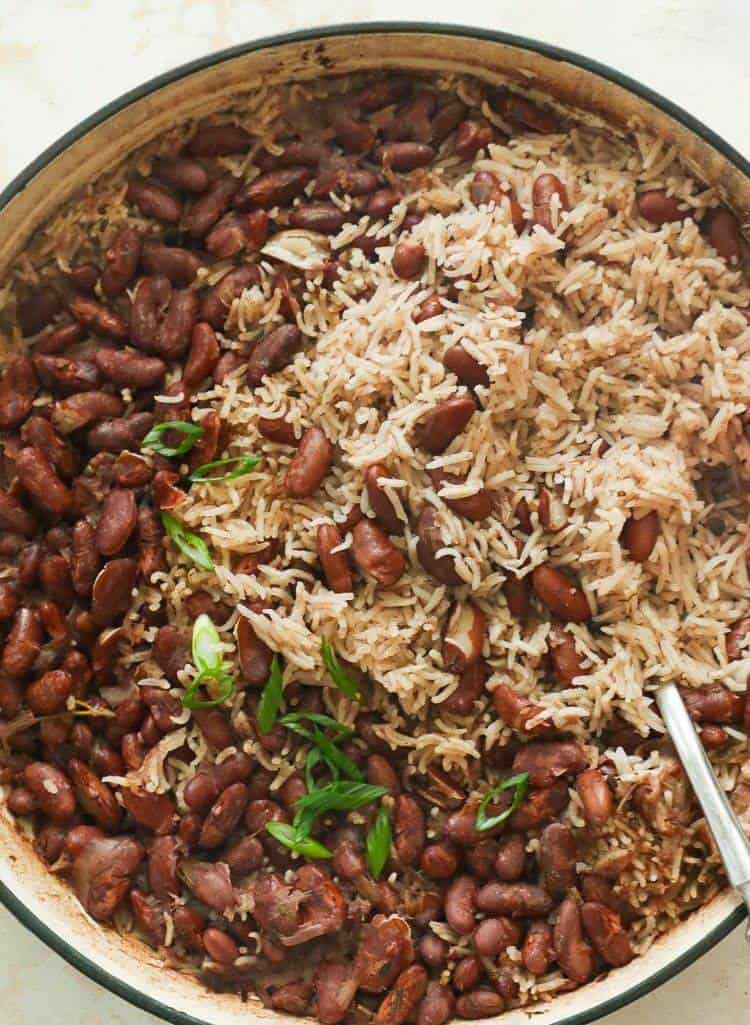 Jamaican Rice and Peas (from African Bites) is an extraordinary rice dish packed with protein and fibers, with exploding savory flavors from scotch bonnet peppers, allspice, and thyme.
Serve with Curry Goat or Jerk Chicken and you'll have a wonderful Caribbean Feast in the comfort of your home.
Coleslaw with Apple Cider Vinegar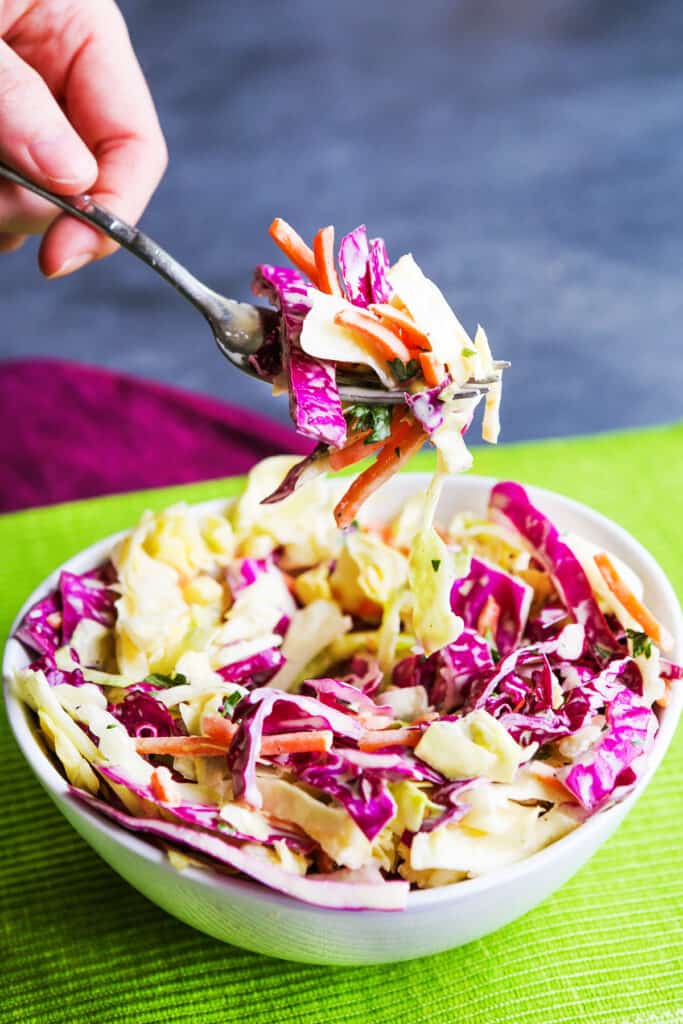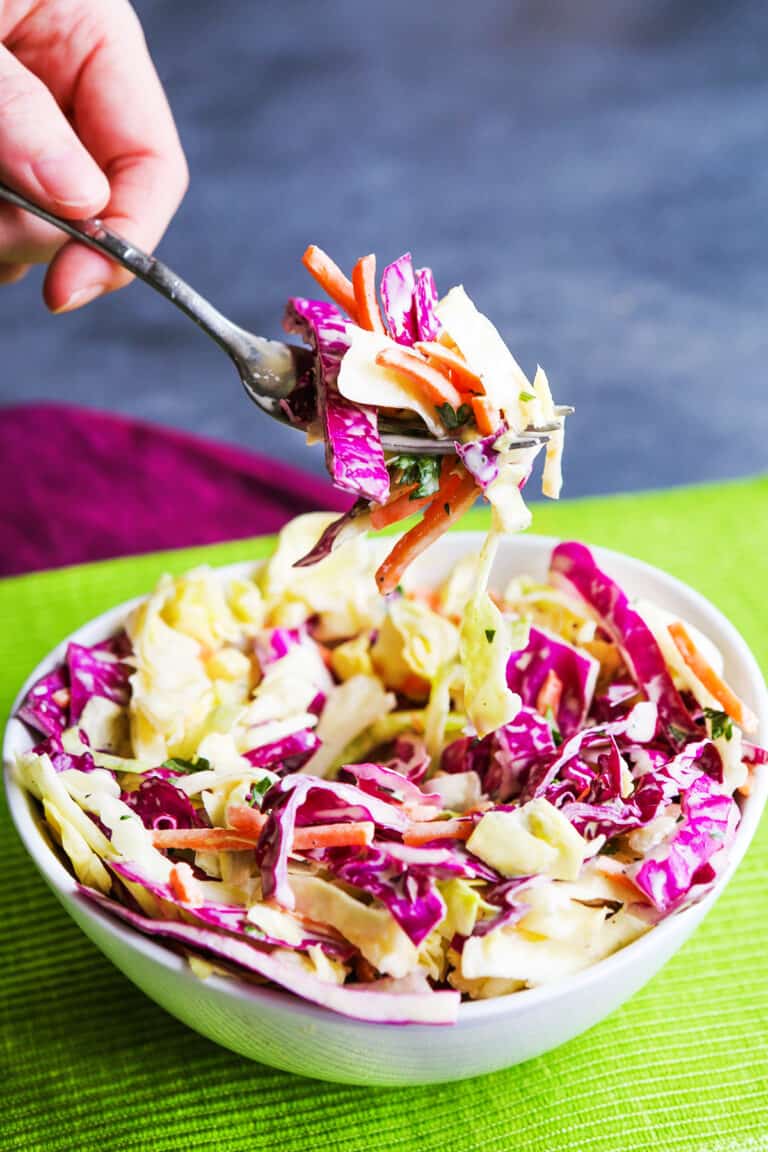 Throwing together a delicious coleslaw recipe should be easy and simple. This coleslaw with apple cider vinegar recipes contains shredded cabbage, creamy vinaigrette dressing and it is NOT loaded down with mayo! This will be your go-to slaw for a dinner side, picnic fare and fish tacos!
Tamarind Drink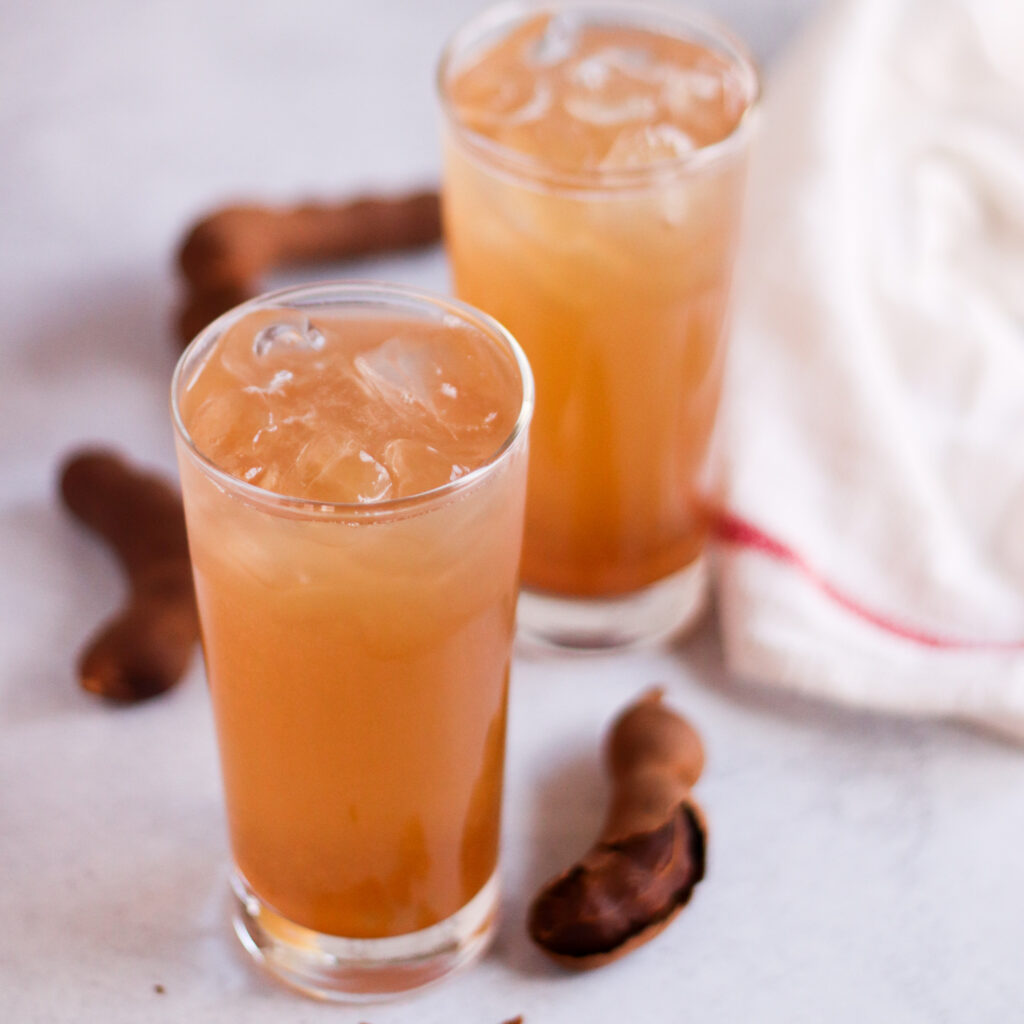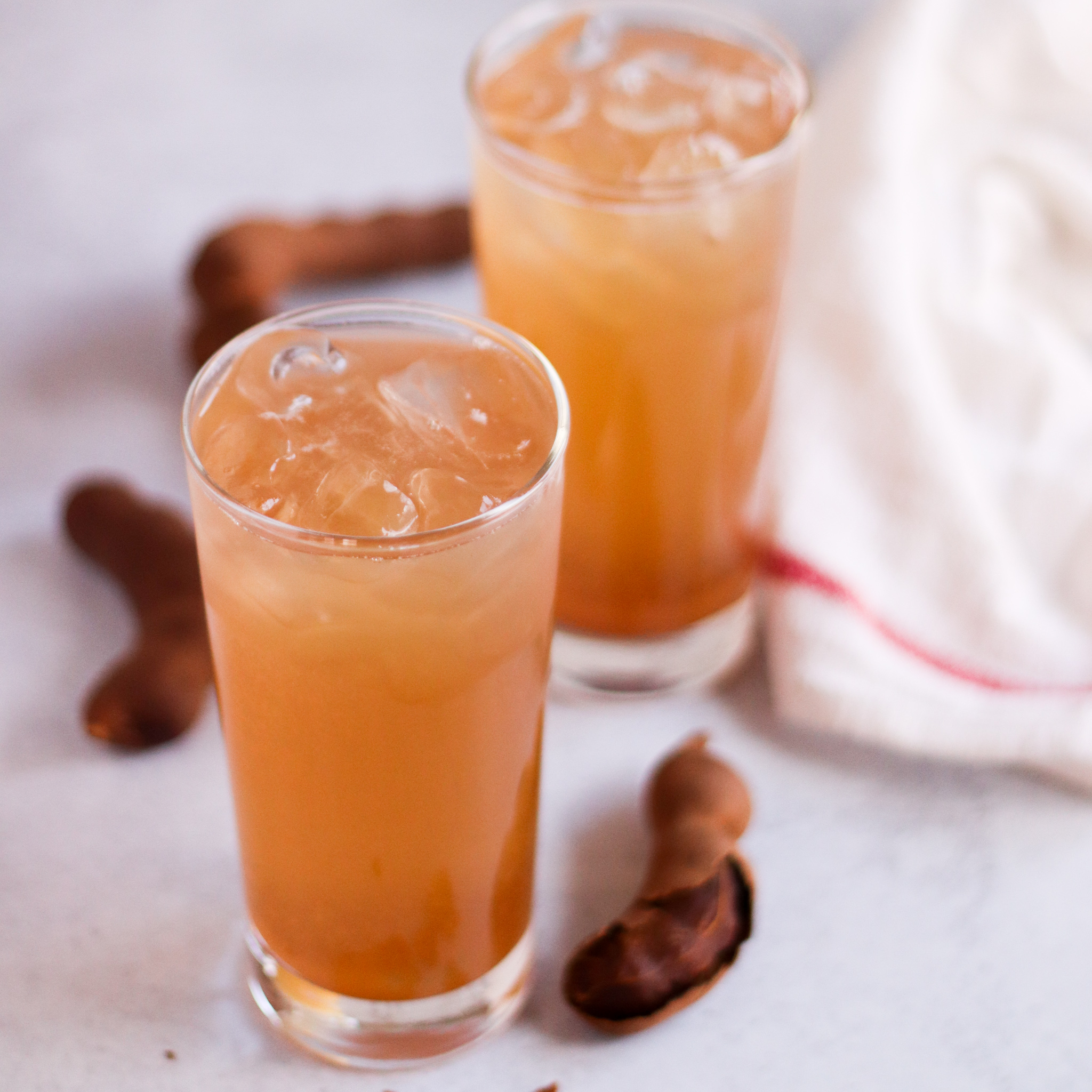 Tamarind Drink (from Jehan Can Cook) is a cool, refreshing treat. It is soaked in hot water to extract the flavors from the tamarind pods then sweetened.
Jamaican Hard Dough Bread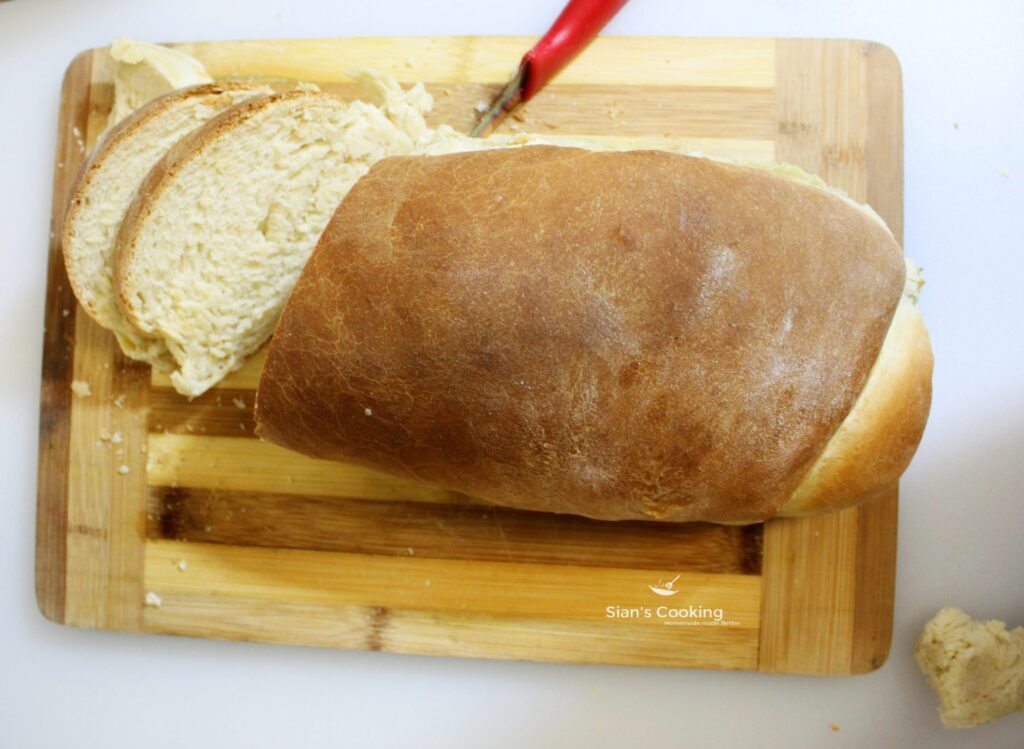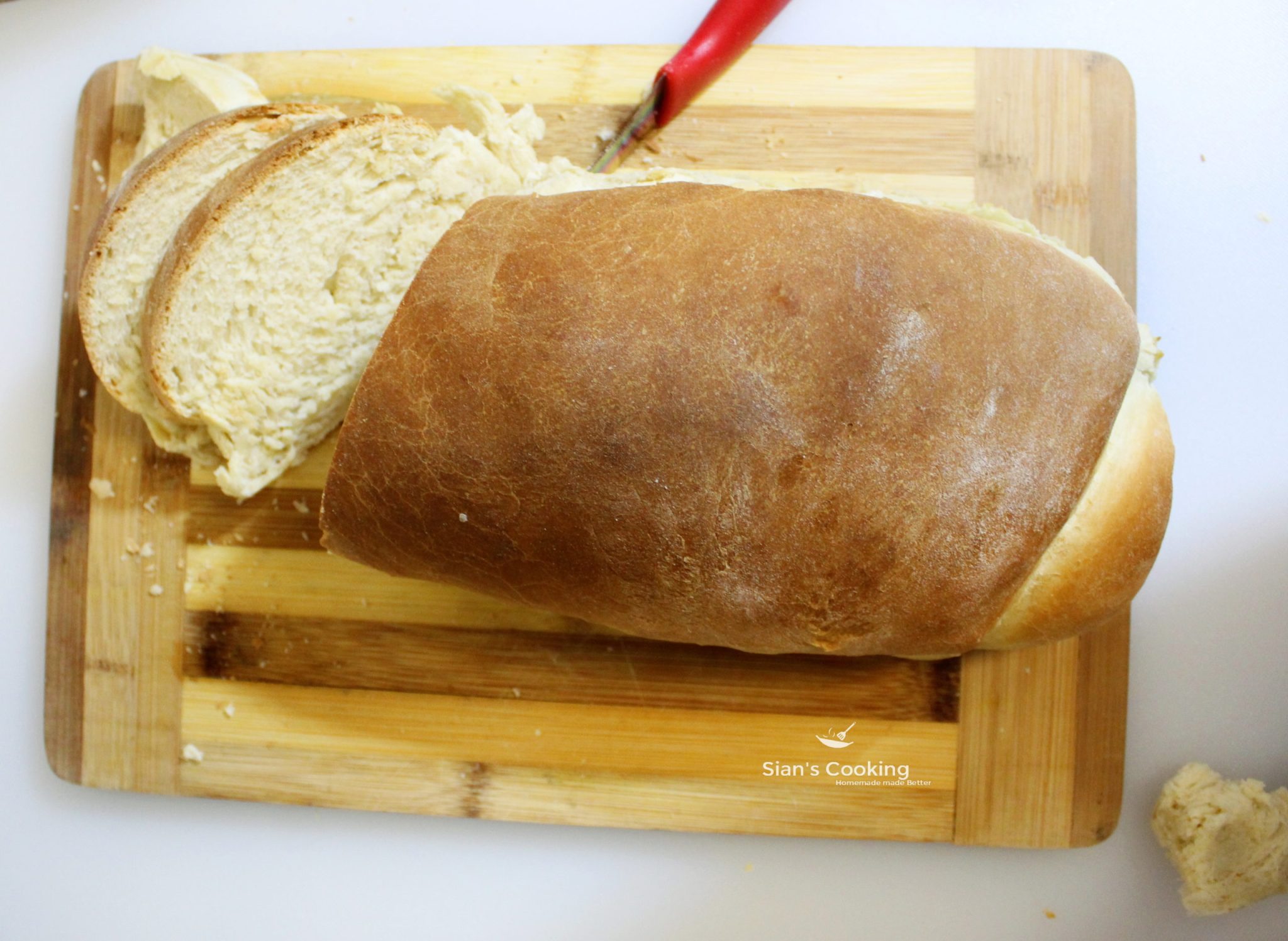 Jamaican hard dough bread (from Sian's Cooking) with its soft thick crust and dense chewy interior is the perfect vessel for your favorite sandwich fixings. Or with butter alongside a mug of steaming hot chocolate.
But, don't take my word for it. Give this super easy recipe a try and taste for yourself. I think you will agree that this chunky Jamaican bread really is second to none.
How To Cut A Pineapple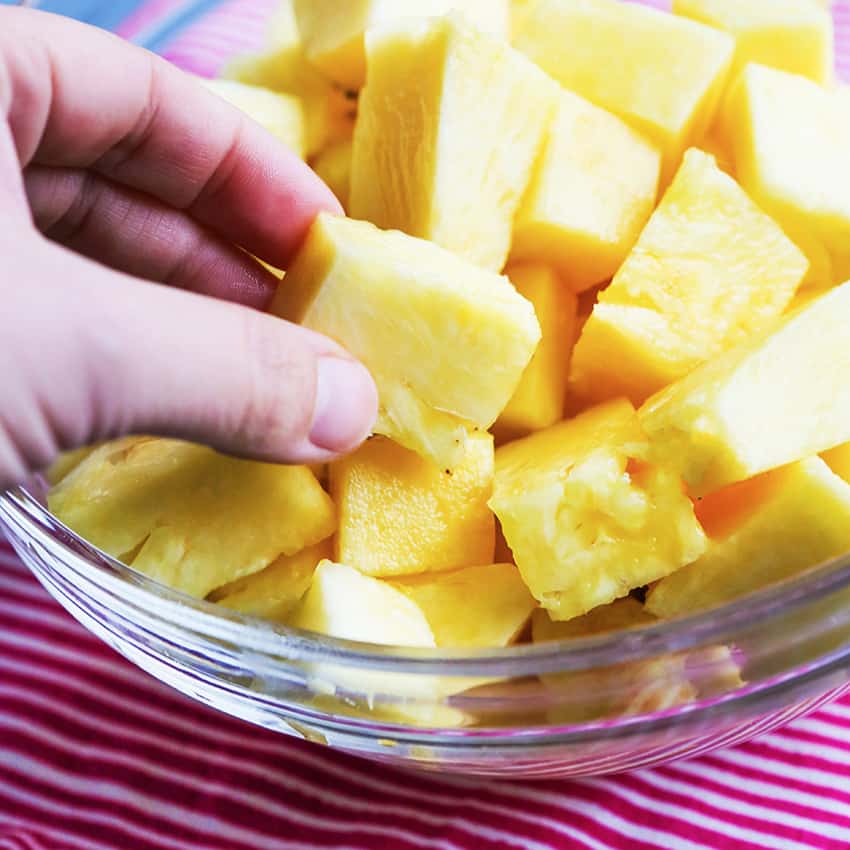 Learn how to cut a pineapple without waste by following a few simple steps! This can be the perfect addition to adding to a meal of jerk chicken. You can even grill your pineapple for a fun twist!
Jamaican Jerk Grilled Vegetables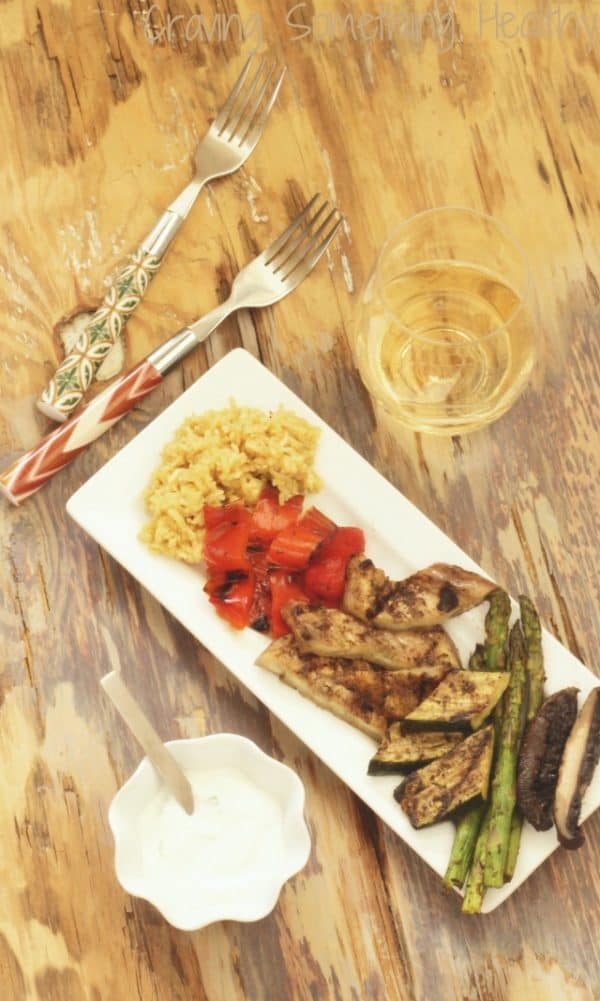 Jamaican Jerk Grilled Vegetables (from Craving Something Healthy) are a perfect combo of sweet and spicy. These are so easy to make on the grill, and a perfect accompaniment to meat or fish. And this jerk seasoning rub is delicious on meats or fish too.
Instant Pot Sweet Potatoes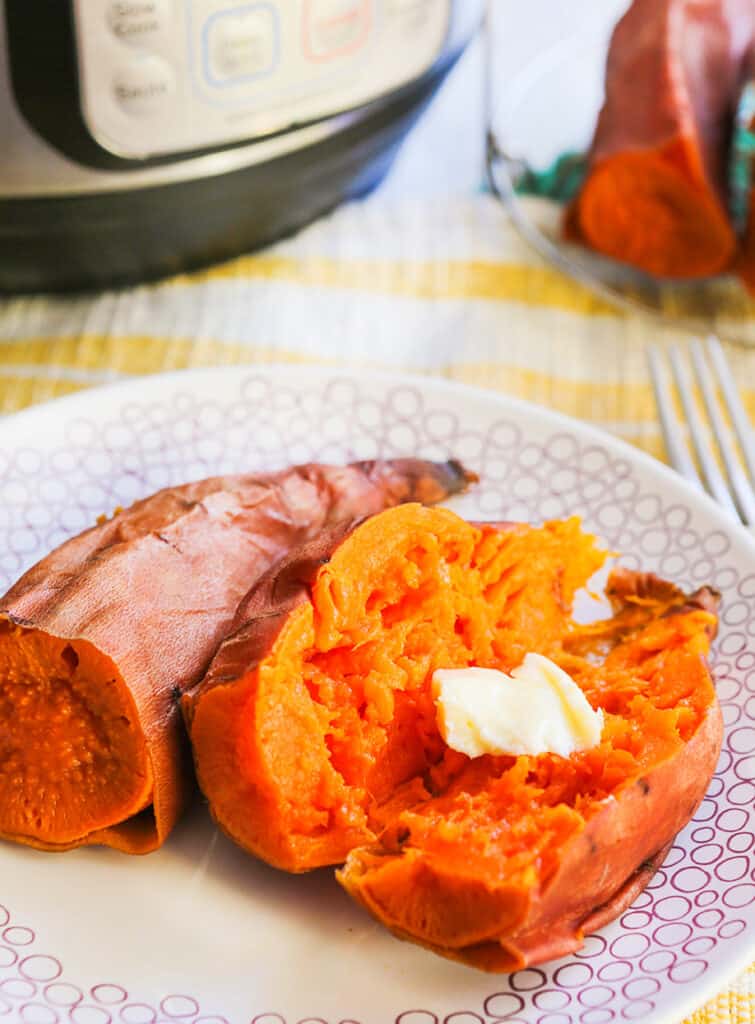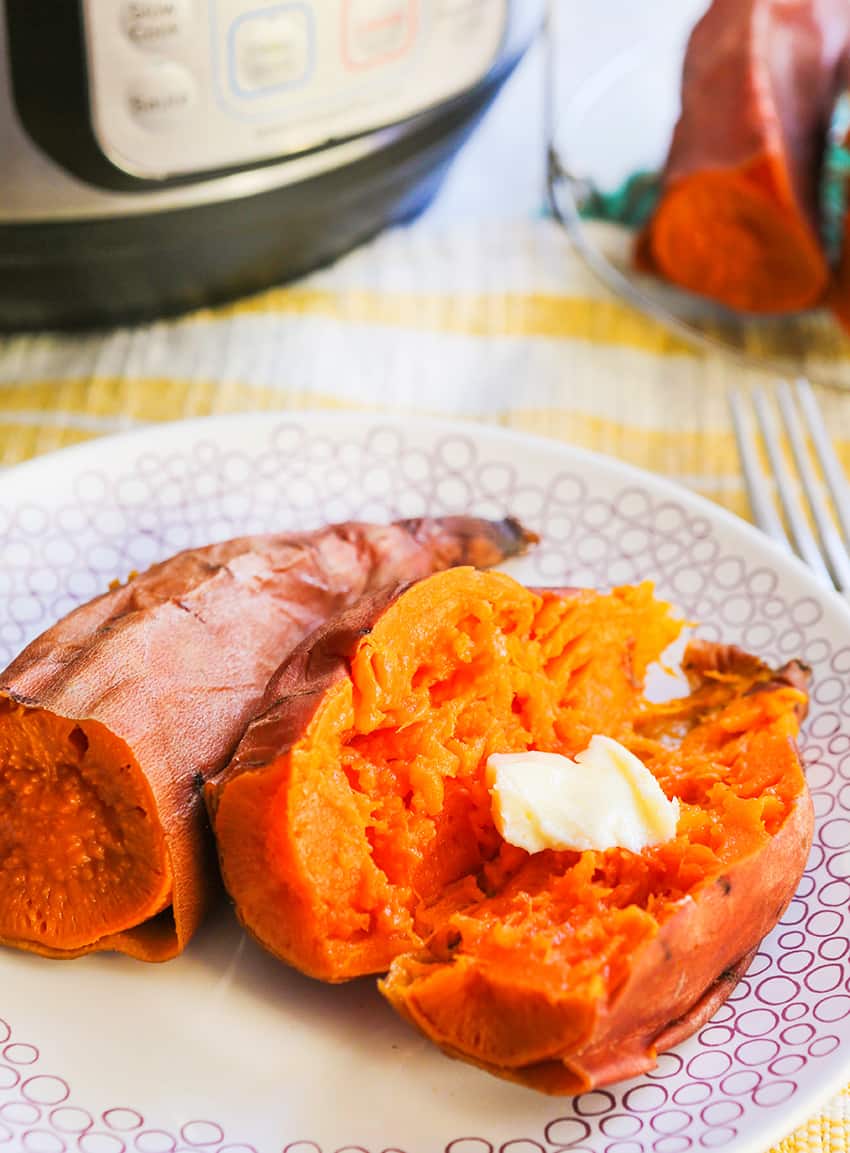 Instant Pot Sweet Potatoes are easy and delish! Reduce cook time in half compared to baking and they turn out perfectly every time with little effort.
Plantain Chips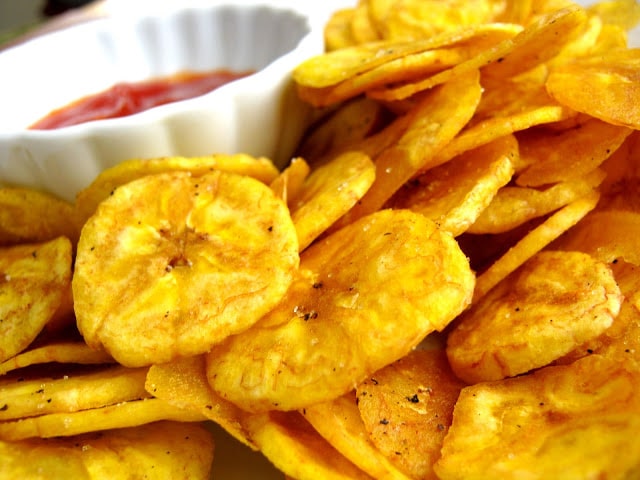 This is one of my all-time favorite Caribbean snacks and if you are from the Caribbean, then you must surely recognize these chips. Growing up, plantain chips (from Alica's Pepperpot) was a staple in my house.
Vegetable Rice Salad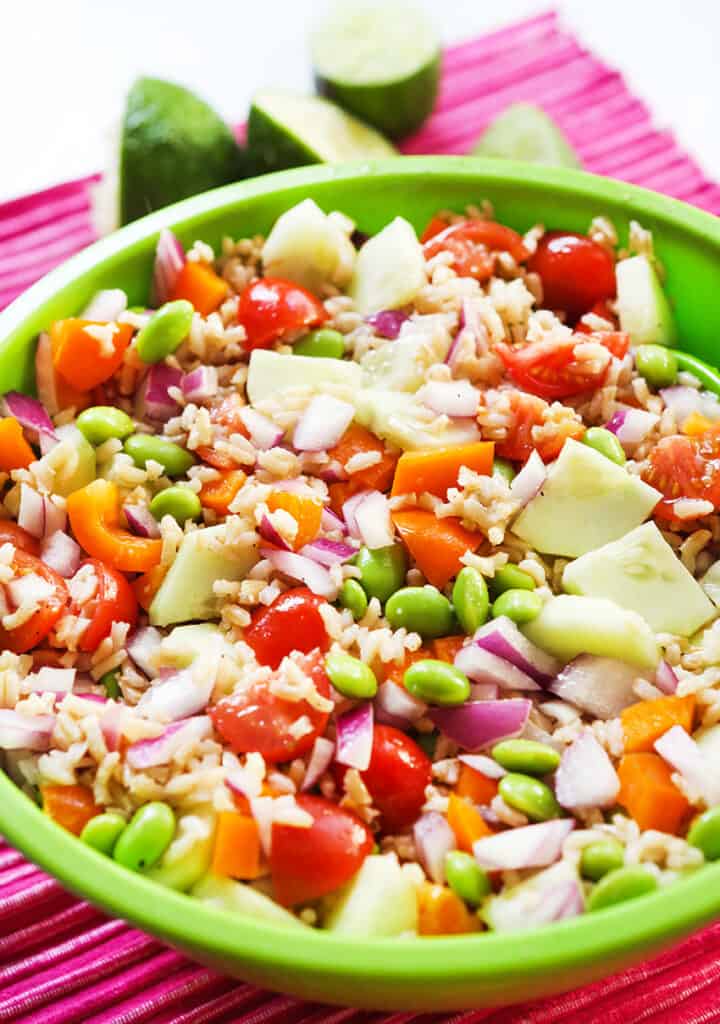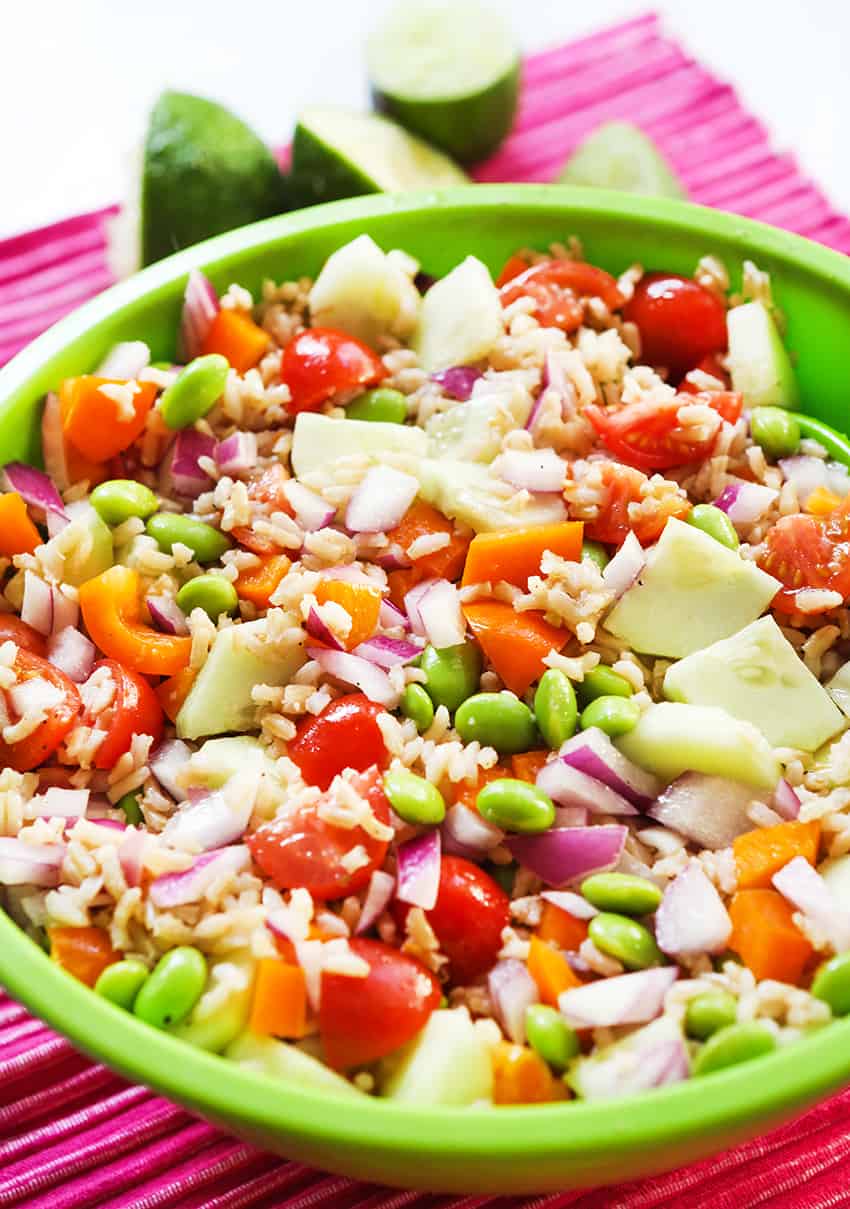 Vegetable Rice Salad is absolutely perfect for small or large gatherings. Great as lunch, a party food or a side to dinner. It is colorful and packed with delicious flavor and textures and perfect for any occasion, summer or otherwise!
How To Make Ginger Beer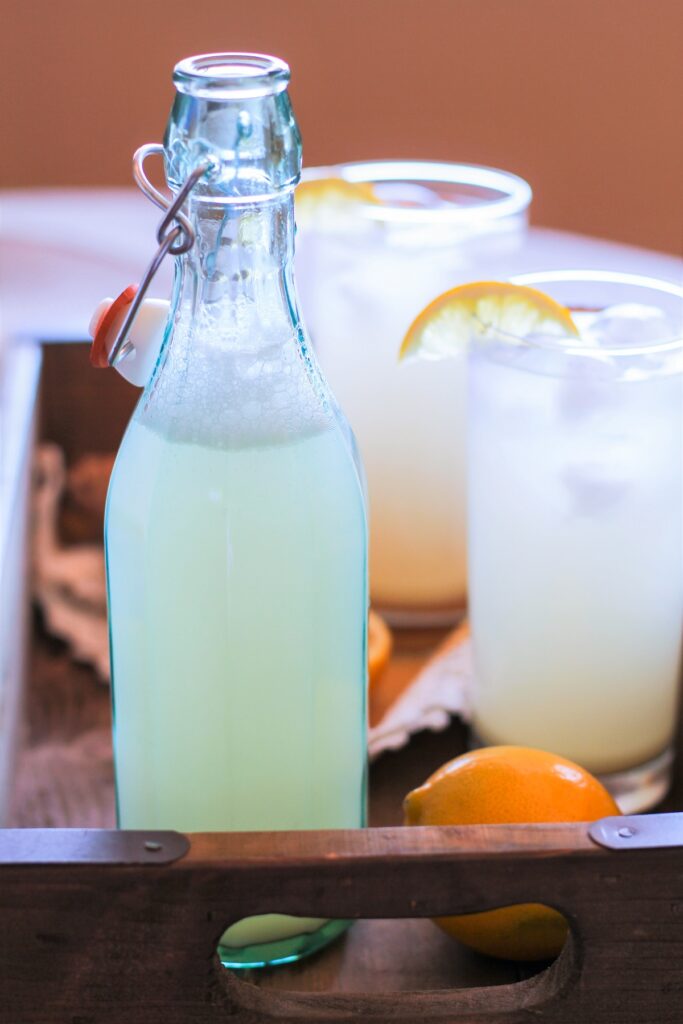 How to make homemade ginger beer (from The Roasted Root), including photos and a video! This simply recipe is lower in sugar than store-bought ginger beer, contains vitamins and probiotics, and is a healthier alternative to most carbonated drinks.
Potato Salad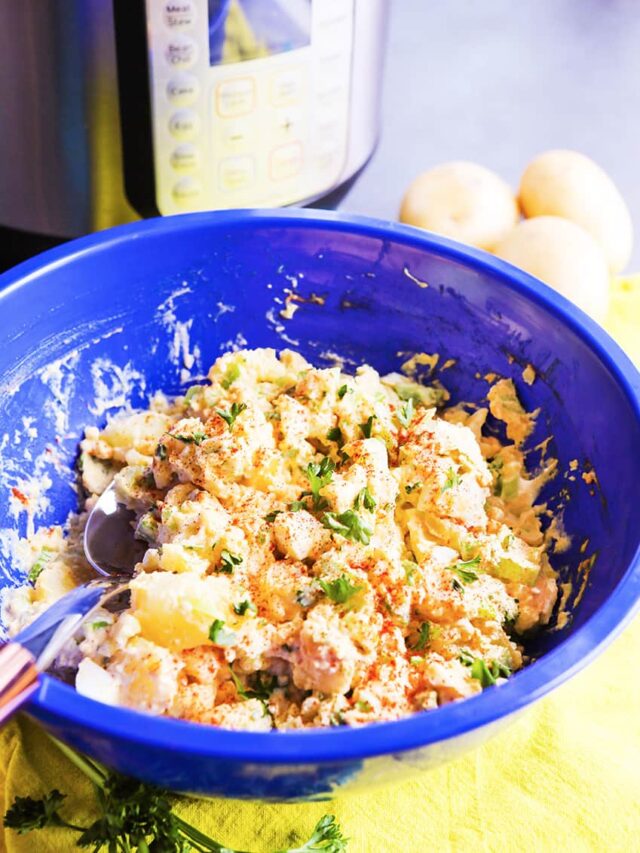 Cook potatoes and eggs together in a single pot to make Instant Pot Potato Salad with Eggs. Done in less than 30 minutes and requires minimal clean-up. This is the perfect party food or summer side dish!
Southern Collard Greens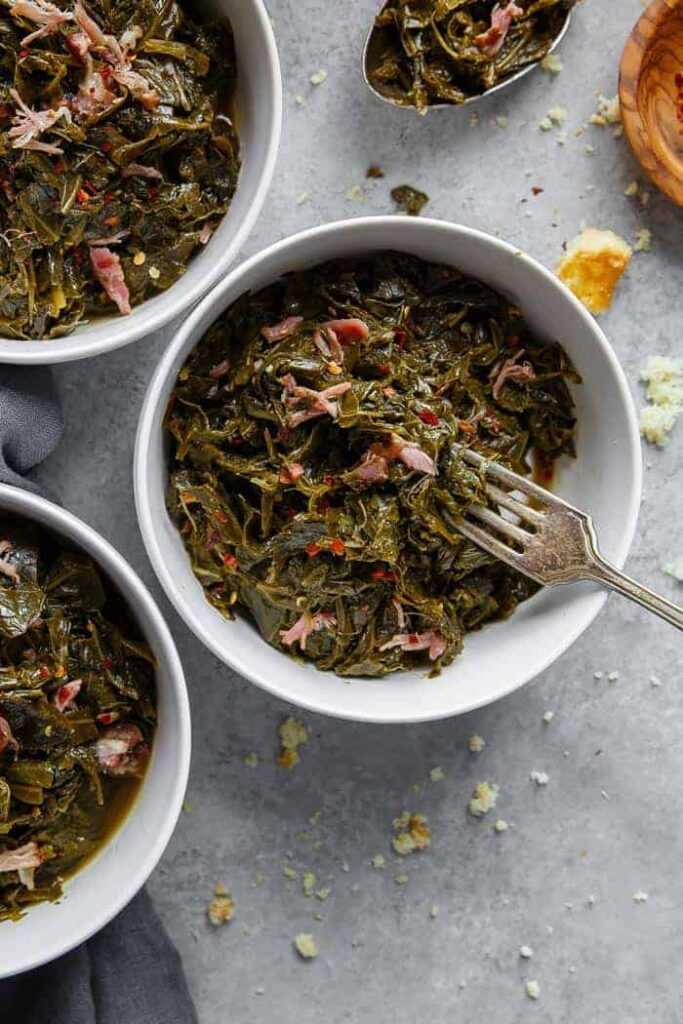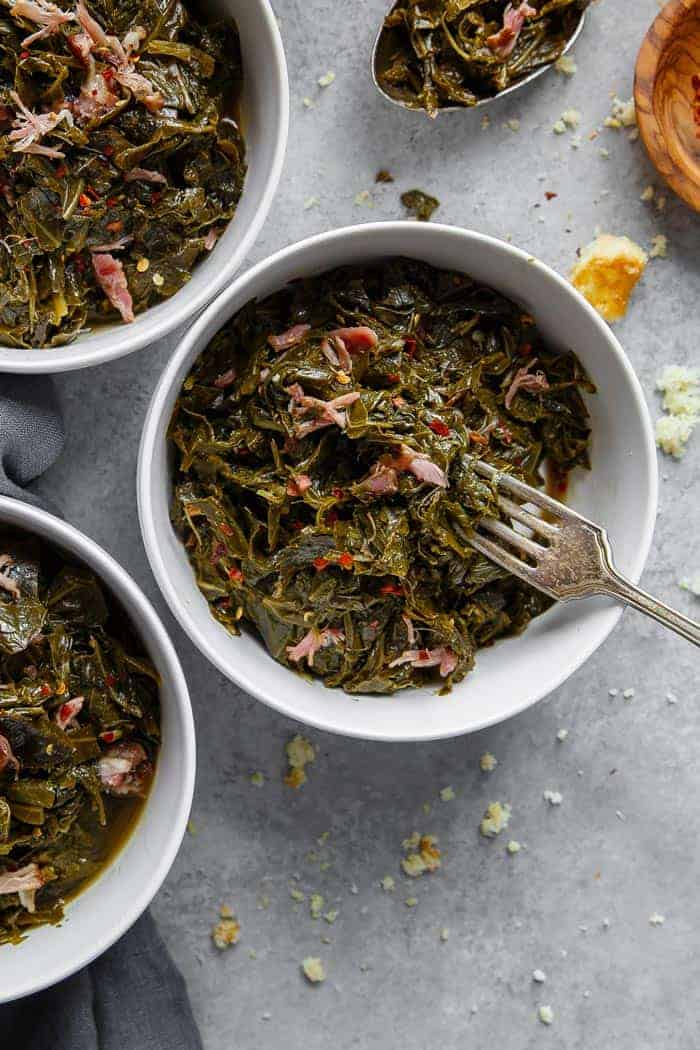 These authentic Southern Collard Greens (from Grandbaby Cakes) are braised in a savory meat flavored and perfectly spiced pot liquor resulting in an amazing tender silky texture! Serve with this cornbread or corn muffins and hot sauce for a true down home meal. Looking for the real deal? This is a true Southerner's dream!
Air Fryer Sweet Potato Fries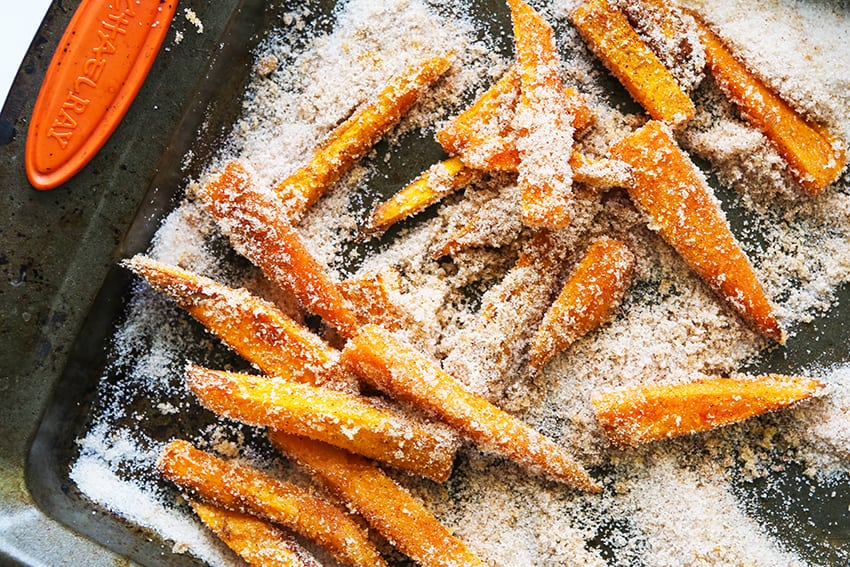 Air Fryer Sweet Potato Fries is a delicious way to enjoy sweet potatoes! The air fryer works its magic and transforms them into a sweet or savory treat or side that will not last long.
Hawaiian Rolls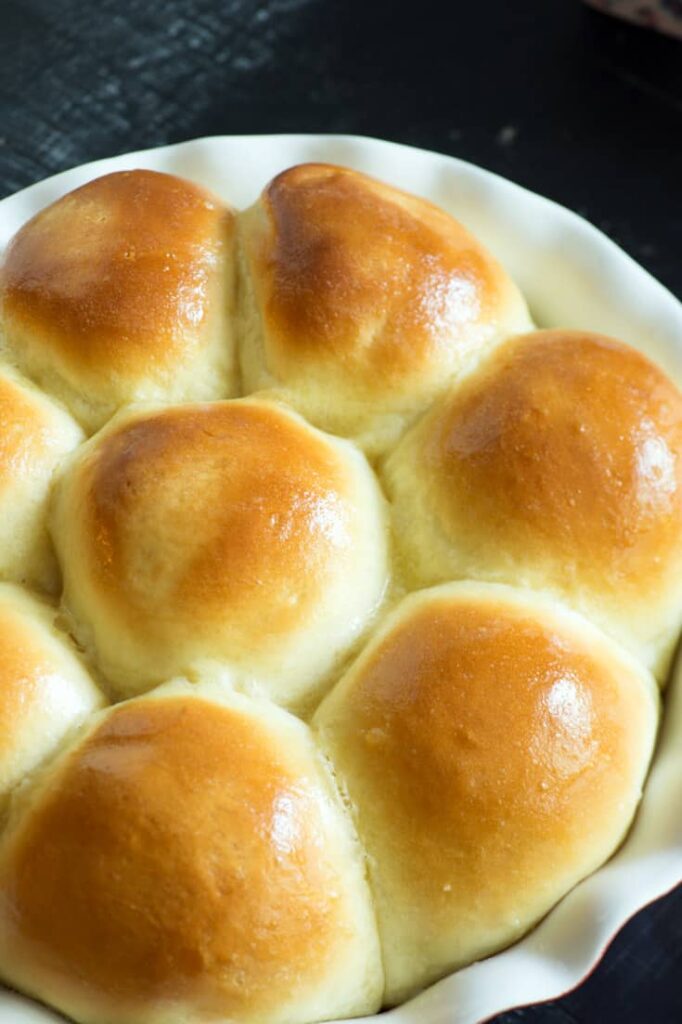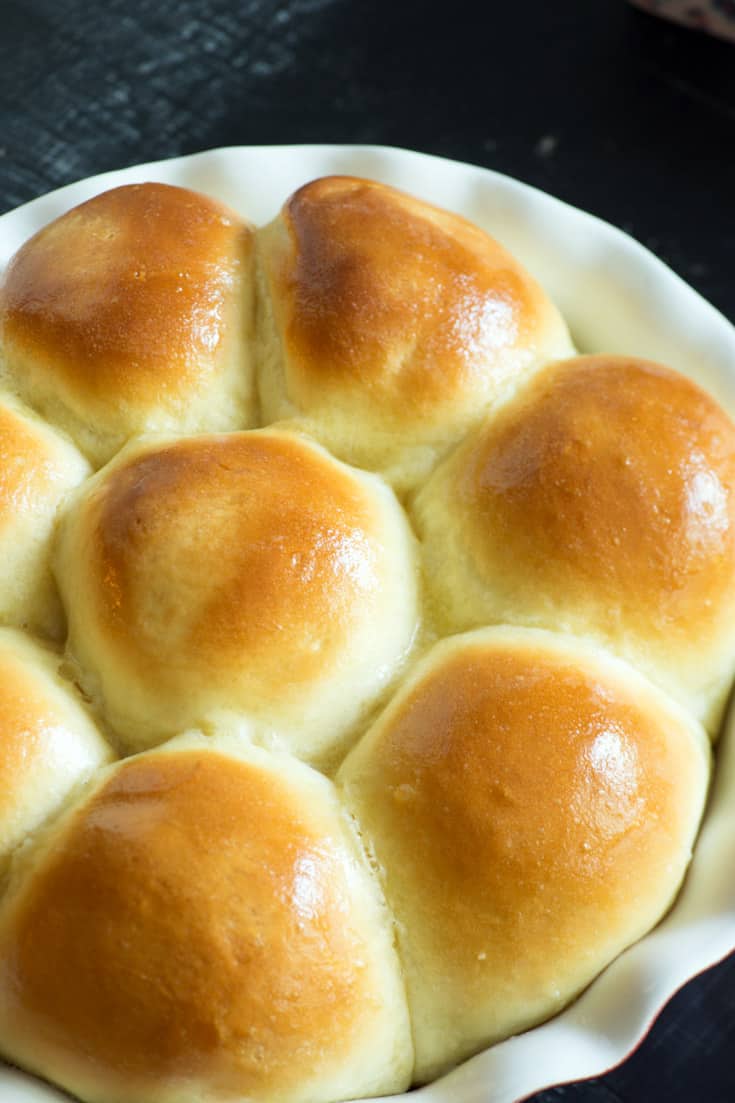 Hawaiian Rolls (from Butter and Baggage) have just a hint of sweetness and are so so fluffy. EASY to make and perfect every time. The BEST yeast rolls you'll ever make.
Instant Pot Corn on the Cob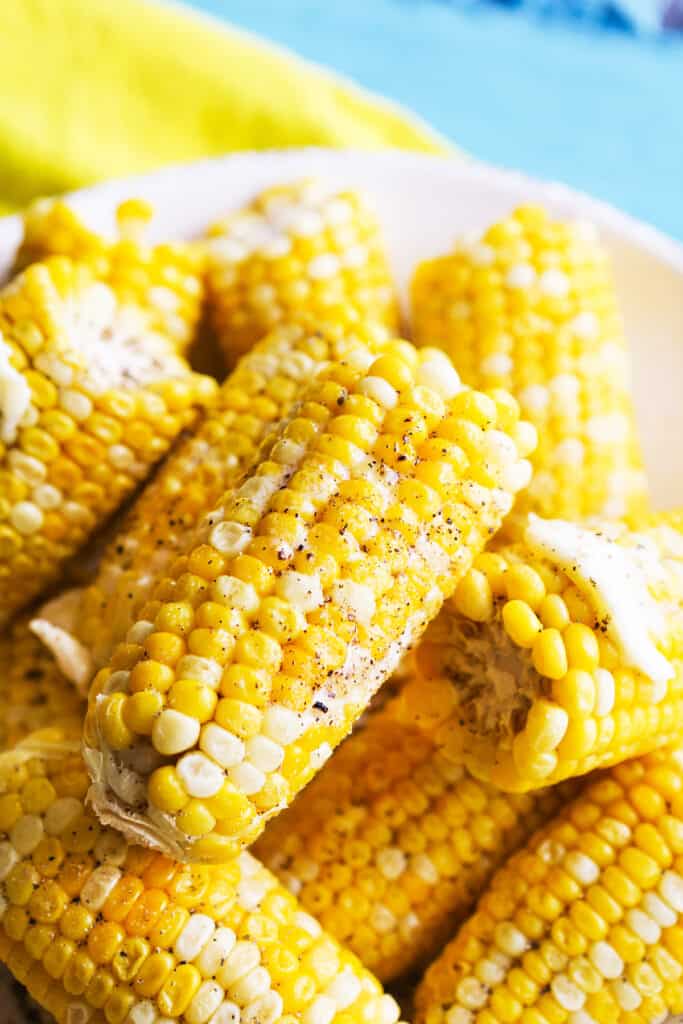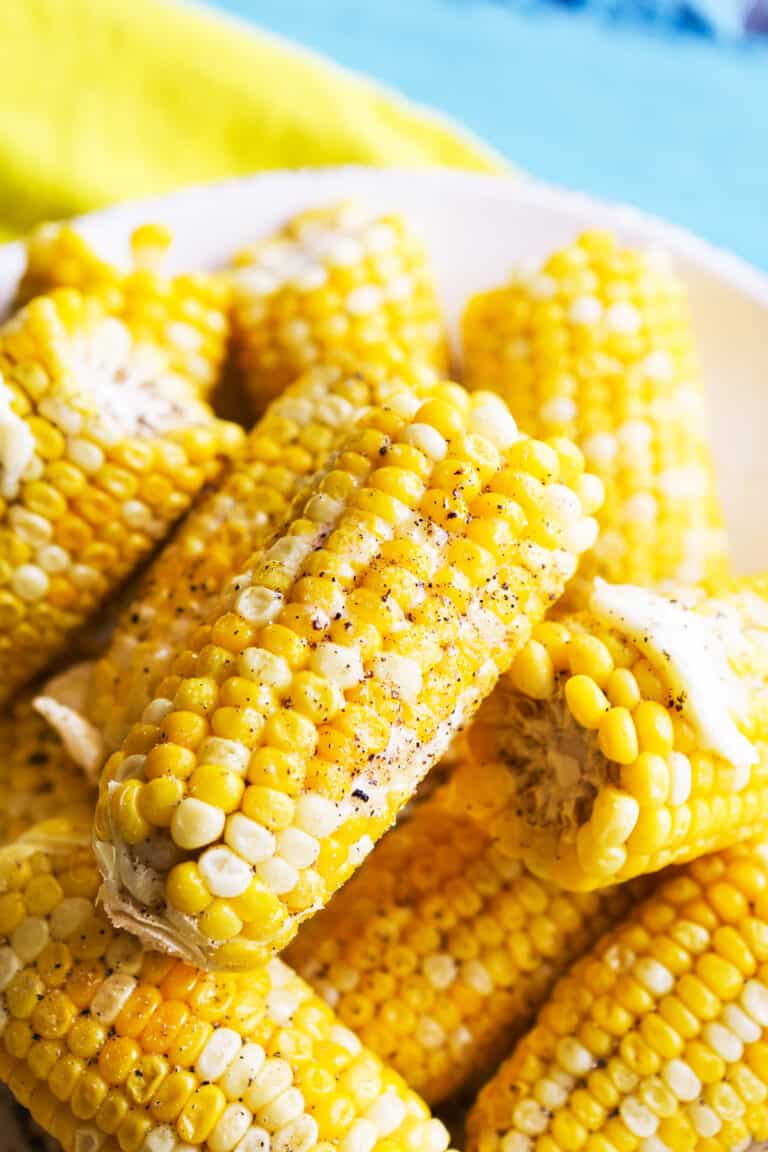 Instant Pot corn on the cob 6 ears recipe allows you to simplify meal-time so you can enjoy every morsel of summer.
Easy Coconut Rice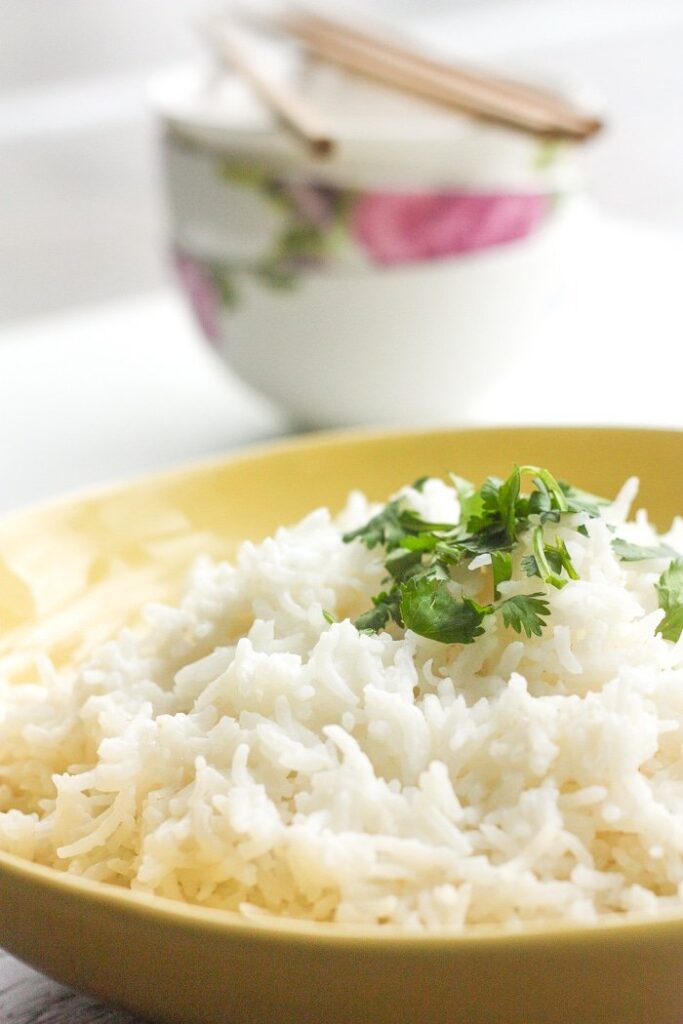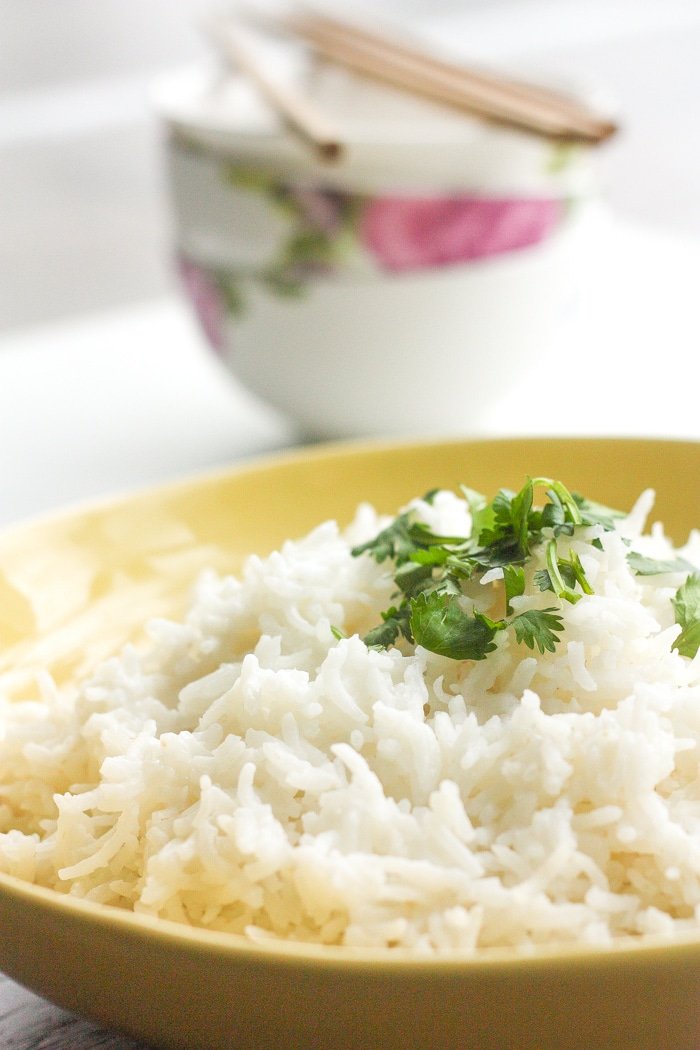 Coconut flavours are the prevalent ingredient in almost every Thai or South Asian entree. You rarely come across an entree that doesn't call for a can of coconut milk or cream. Once you try easy coconut rice (from Ahead of Thyme), you will see how quickly it will turn into the option of choice.
Smashed Potatoes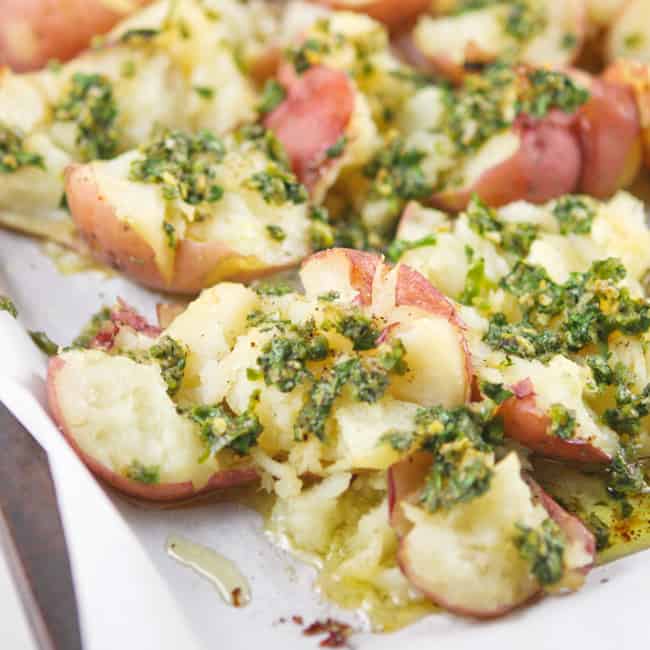 The marriage between Baked Potatoes and Mashed Potatoes: Oven SMASHED Potatoes! These baby potatoes are petite and cook up easily, then combine with olive oil, garlic, salt, pepper and jalapeno to bake to a crispy finish. Deliciously different and the perfect side dish for any meal!
Jamaican Jerk Sauce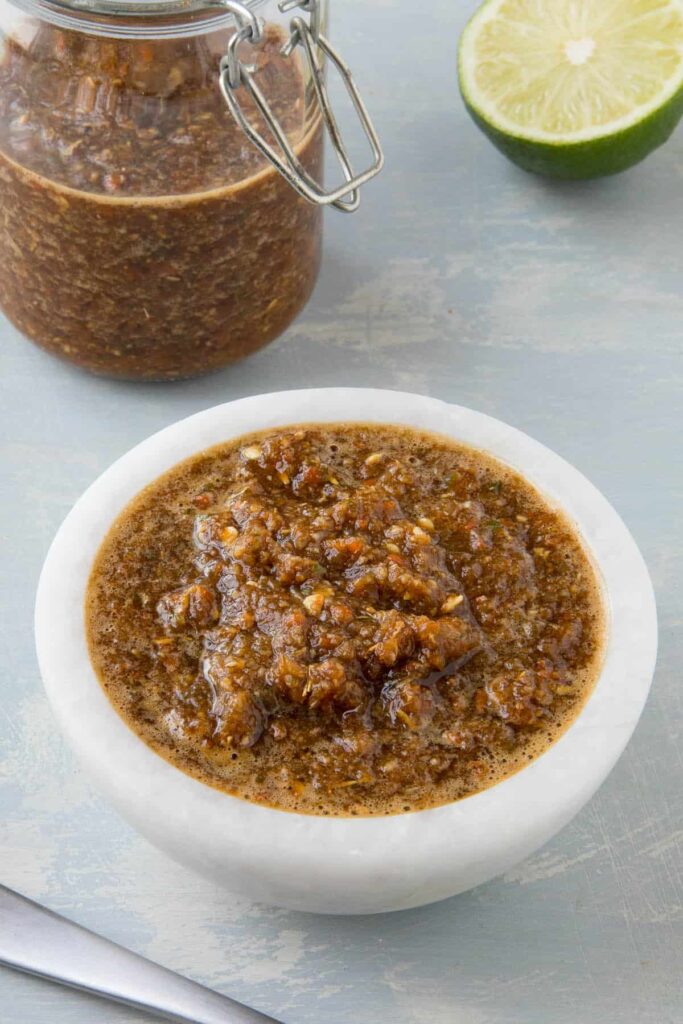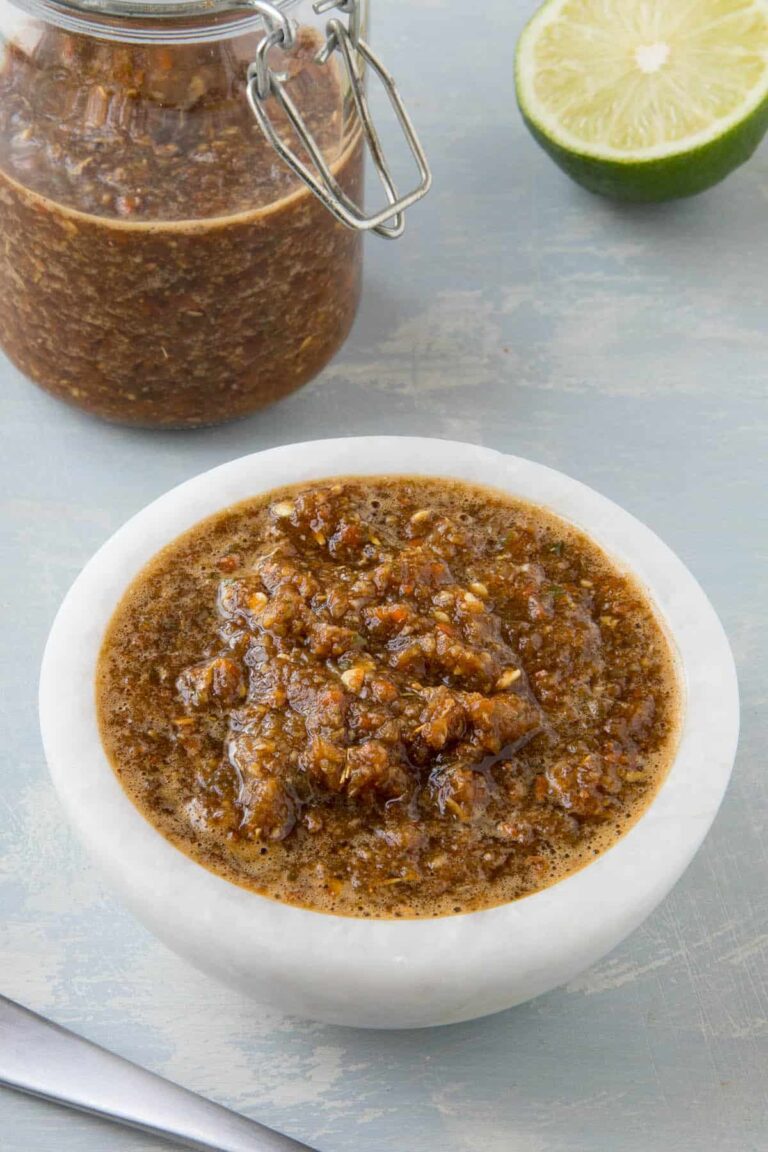 This Jamaican jerk sauce (from Chili Pepper Madness) recipe is made with fiery Scotch Bonnets peppers, aromatics and a number of seasonings that make it a must for spicy sauce lovers. Goes great with chicken or seafood.