Reuben sandwiches are deliciously savory and flavorful and can be enjoyed for lunch or dinner. But what do you serve alongside this sammy? Read on for 16 delish ideas about what to serve with reuben sandwiches.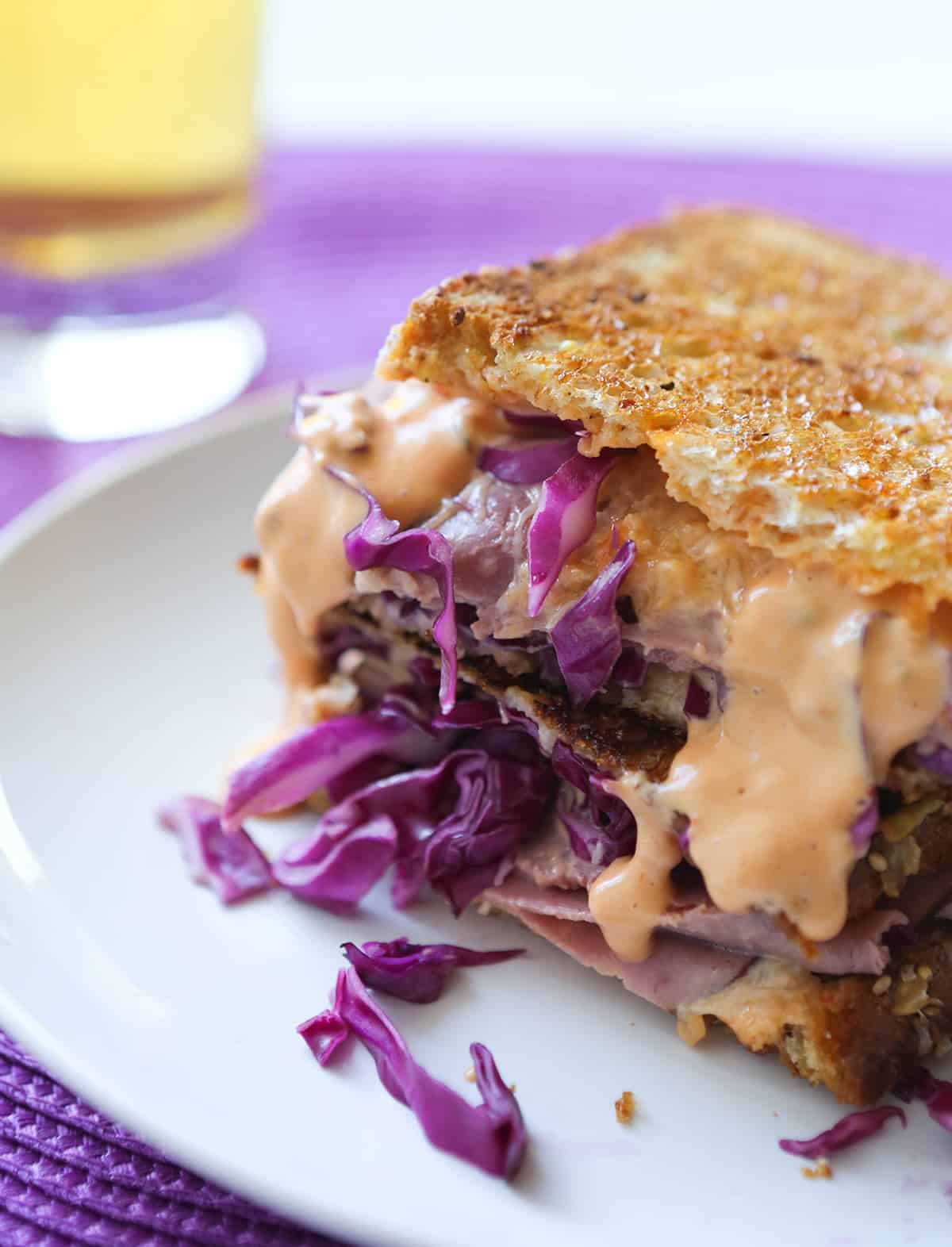 There are so many reasons why I adore the delicious, savory Reuben Sandwich. The combination of sauerkraut, corned beef and thousand island dressing is total perfection! Also, this tasty little sandwich is perfect for lunch OR dinner, making it a super versatile meal.
While it's a total no-brainer to figure out why people enjoy this recipe so much, but it can get a little tricky trying to decide what to serve with reuben sandwiches. I'm here to help! Read on for tons of great ideas.
FAQ About Reuben Sandwiches
How to make reuben sandwiches?
Reuben sandwiches are typically made using the following ingredients: dark rye bread (light rye bread or marble rye can be used, too), thousand island or tangy russian dressing, swiss cheese, sauerkraut and corned beef. Either assemble at eat at room temperature, pan fry them (with butter) or bake in the oven until cheese has melted.
What goes with reuben sandwiches?
There are many delicious side dish options that pair well with a reuben sandwich. Salad, potato salad, coleslaw, potato chips, pickles and chips are all great choices.
Where did reuben sandwiches originate?
Reuben Kulakofsky, a Jewish Lithuanian-born grocer, requested a sandwich comprised of sauerkraut and corned beef at his weekly poker game in Omaha, Nebraska, in the early 1900s. The world of sandwiches has never been the same since!
What soup goes with reuben sandwiches?
Potato soup, mushroom soup or any creamy, hearty soup pairs best with a reuben sandwich.
Are reuben sandwiches healthy?
The dressing and cheese in a reuben sandwich can contribute a lot of calories and fat, not making it a food considered "healthy." To lighten it up, reduce the amount of dressing and cheese used and eliminate butter/oil.
How to Make a Classic Reuben Sandwich Recipe
Place slices of bread on a flat work surface. Spread 1 tablespoon of butter evenly over one side of each piece of bread. Flip the buttered bread slices over and spread 1 tablespoon of thousand island or Russian dressing over the second side.
Warm a skillet over medium heat for 3 to 5 minutes. Layer each sandwich as follows: Slice of bread, butter side down, dressing side up, 1/4 cup shredded Swiss cheese, corned beef slices, 1/2 cup sauerkraut, 1/4 cup cheese and slice of bread, butter side up.
Place sandwiches onto the hot skillet. Cook on each side for about 3 to 4 minutes, or until the bottom layer of cheese begins to melt around the edges and the bread is golden brown. Cut in half and serve!
This is the best reuben sandwich recipe with a grilled cheese twist!
What To Eat With Sauerkraut – 17 delicious ideas!
You either love sauerkraut or you don't. With its distinctively strong flavor, it may be hard to know what to eat alongside it. Click over for 17 delicious ideas about what to eat with sauerkraut.
How To Cook Sauerkraut From a Bag
Sauerkraut is a low-calorie, easy side dish for any meal. Learn how to cook sauerkraut from a bag quickly and easily so it can make any dinner shine!
How Long Does Sauerkraut Last In The Fridge
Do you have kraut staring at you from inside your fridge? If so, you might be wondering if this versatile side dish is still safe to eat. Read on if you need to know: How long does kraut last in the fridge?
Notes About The Reuben
Consider making your own sauerkraut for an even fresher end result. Simply combine 2 cups shredded cabbage, 2 tbsp. apple cider vinegar, 2 tbsp. granulated sugar and 1 tsp. salt. Mix well and let sit at room temperature for 1 hour.
Alternate cooking methods: Omit the outer layer of butter and skip the frying pan method. Or you can assemble them as directed and bake in a 350-degree F oven for 10 minutes, or until cheese has melted.
If you've prepared a beef brisket around the St. Patrick's day holiday, slice up leftovers and use it for this recipe!
Use either 2 slices of Swiss cheese on each sandwich or 1/2 cup shredded.
What to Serve With Reuben Sandwiches
Reubens are supremely delicious enjoyed solo, but read on for a list of great ideas about what to serve with reuben sandwiches!
Soup – Any variety of soup accompanies this tasty sammy perfectly.
Pickles – A nice crunchy dill pickle tastes delicious alongside a savory sandwich such as this one.
French fries – French fries are the perfect side to serve with a reuben. Consider going homemade or make sweet potato fries instead!
Roasted sweet potatoes – Speaking of sweet potatoes, roast up a batch and throw those on your plate. Yum!
Potato chips – Any variety of potato chips will pair perfectly. Make your own batch of homemade potato chips for a healthier option!
Cole slaw – A heaping spoonful of coleslaw alongside this lunch/dinner will taste great!
Potato Salad – Whip up an easy batch of potato salad to enjoy with this savory sammy.
Salad – A fresh, leafy green salad tastes great after a bite of corned beef and cabbage.
Salad – A fresh, leafy green salad tastes great after a bite of corned beef and cabbage. Or make it a fruit salad for a sweet touch!
Toppings – Spruce up your sammy with toppings! Pickle relish, pickle slices, hot sauce, chili sauce, sliced or caramelized red onions and extra dressing are delicious choices!
Creamy Mushroom Soup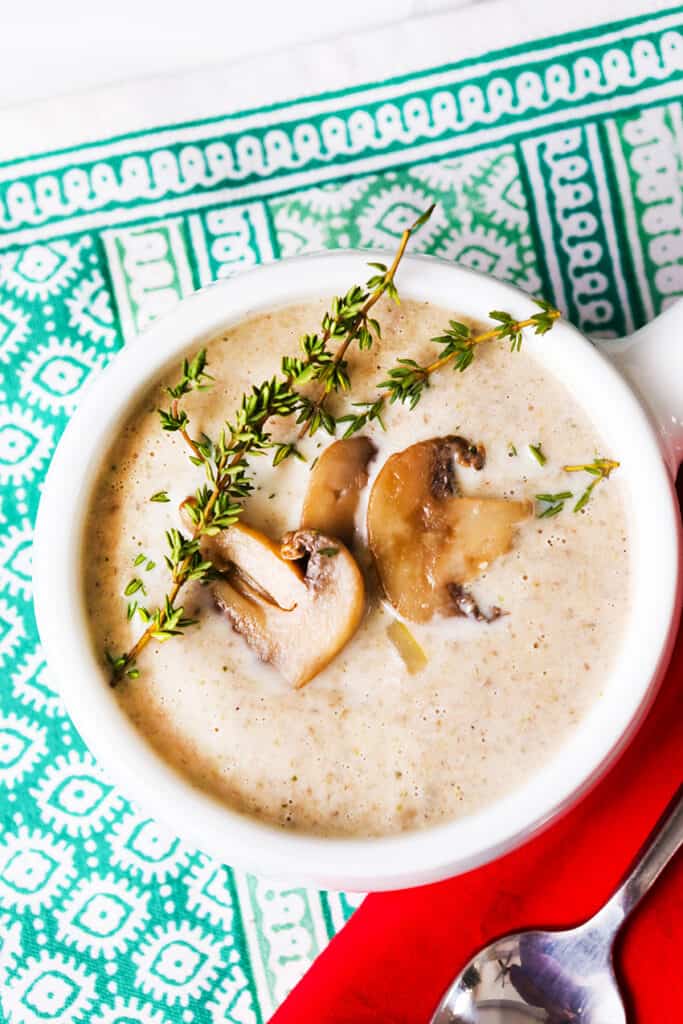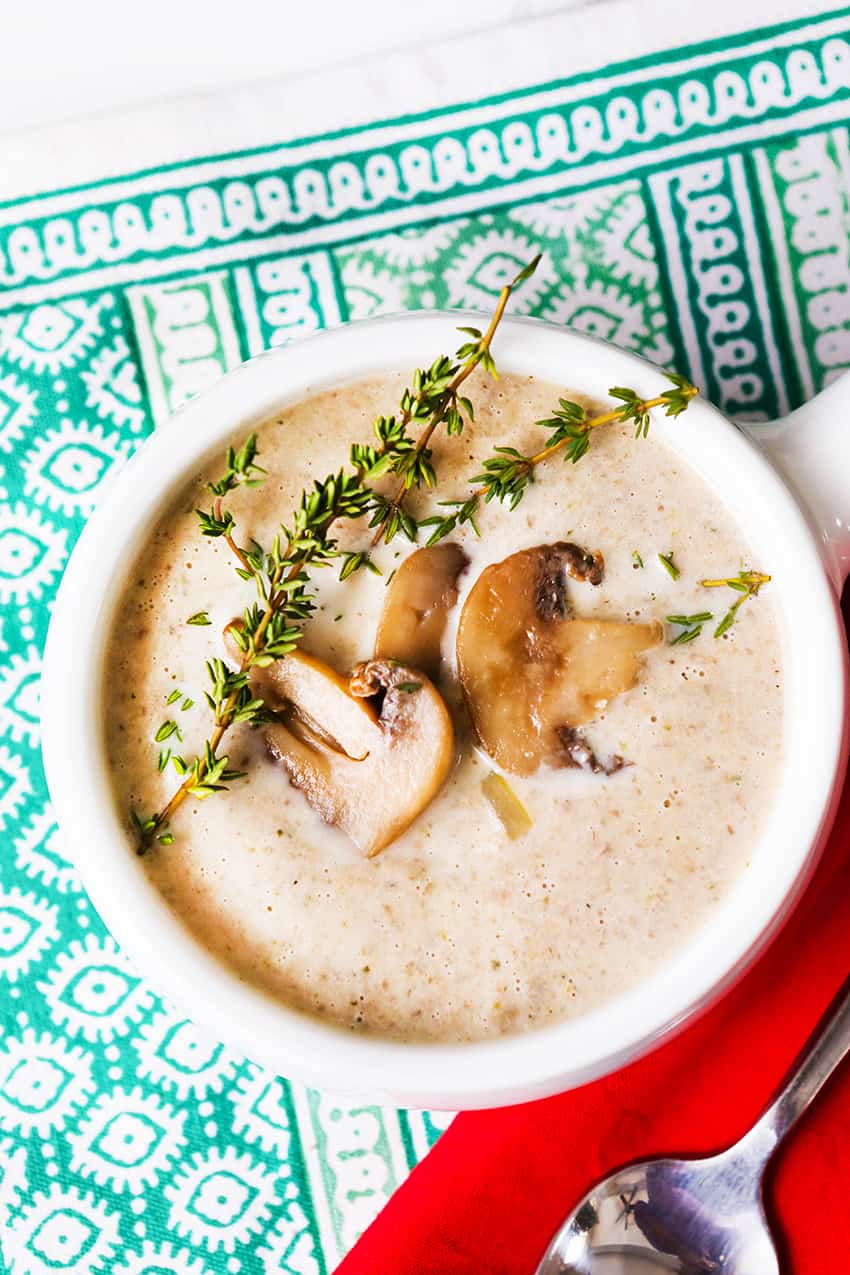 This creamy, rich soup is packed with delicious mushrooms and tons of flavor. A super affordable soup to make, this will fill everyone up! Dunk bread sticks or garlic bread into it or serve with a delicious side salad for a complete hearty meal.
Instant Pot Green Beans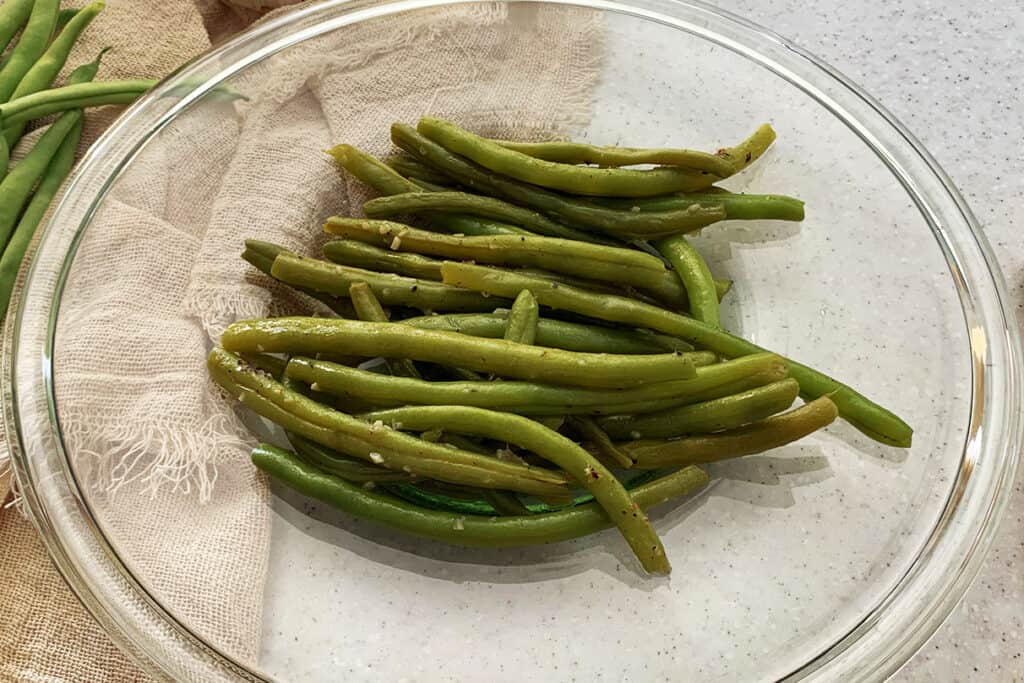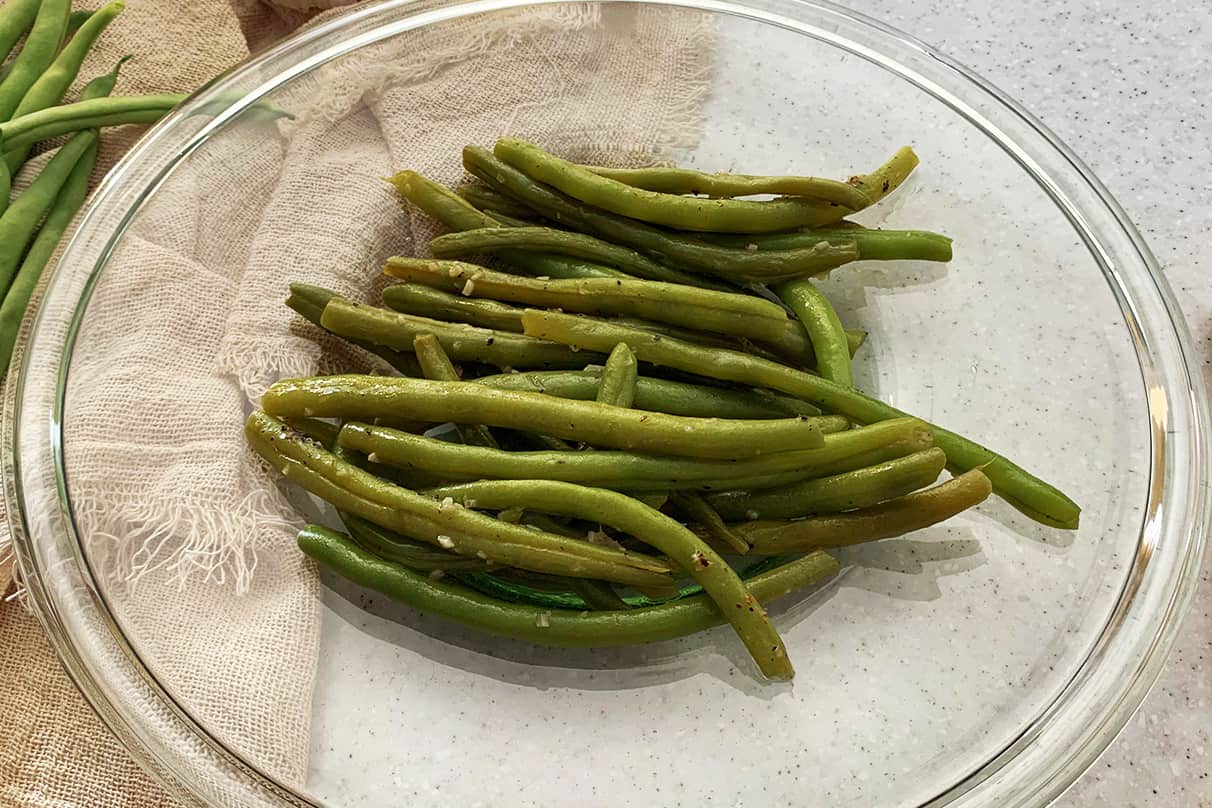 Green beans are a very versatile product, that can be both a side dish, a garnish for pasta or risotto, or an appetizer. So, here we are with an Instant Pot Green Beans recipe (from Corrie Cooks).
Vegetable Rice Salad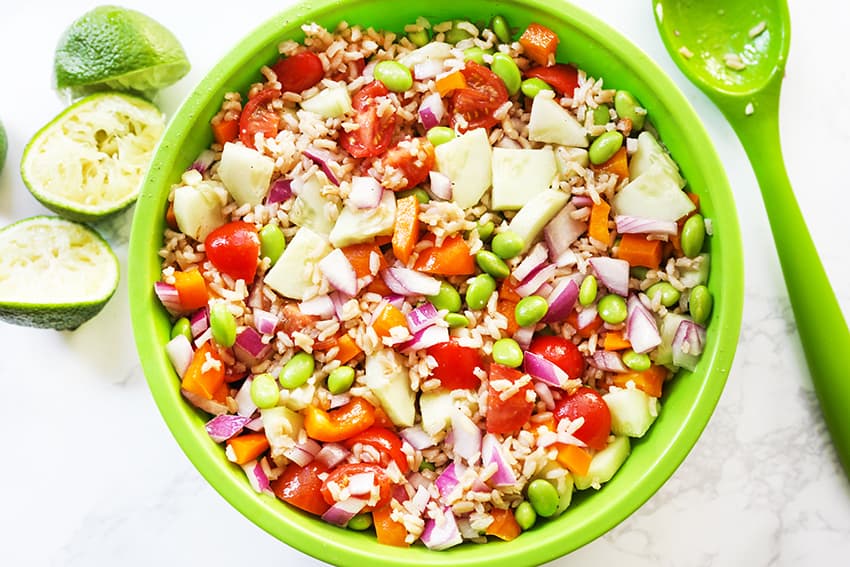 Vegetable Rice Salad is absolutely perfect for small or large gatherings. Great as lunch, a party food or a side to dinner. It is colorful and packed with delicious flavor and textures and perfect for any occasion, summer or otherwise!
German Sweet & Sour Cabbage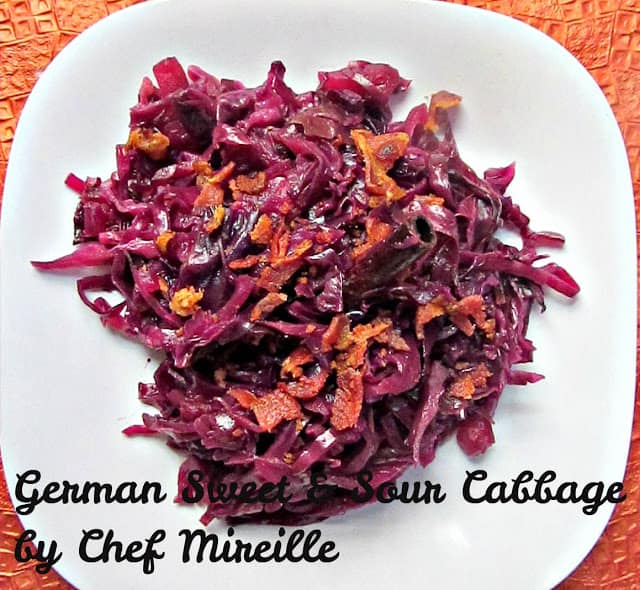 After making kugelhopf, I needed something to have with it. I then remembered this German Cabbage (from Global Kitchen Travels) I had not made in a long time. It was a perfect complement to the savory kugelhopf.
Air Fryer French Fries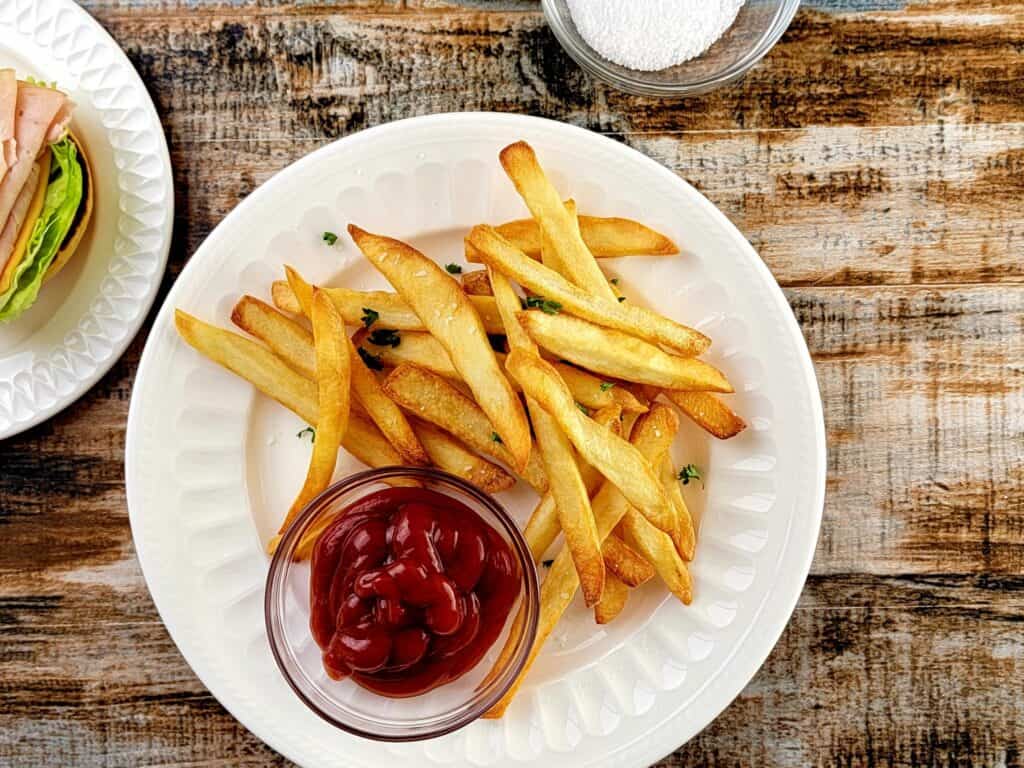 The jury is in. This Air Fryer French Fries (from Throwdown Kitchen) recipe may be the easiest way to make French fries at home. No doubt about it. The ultimate guide to air fryer french fries gives you the hacks, tips and tricks to accomplish what many home cooks fail to do: Make crispy, creamy French fries at home!
Cornbread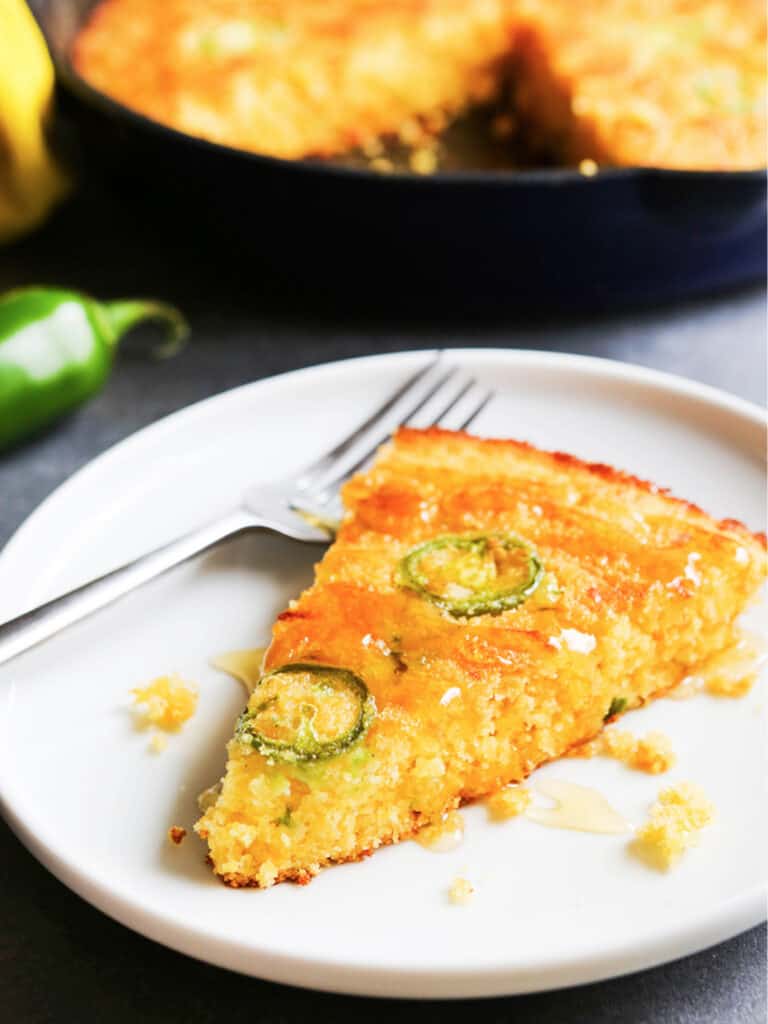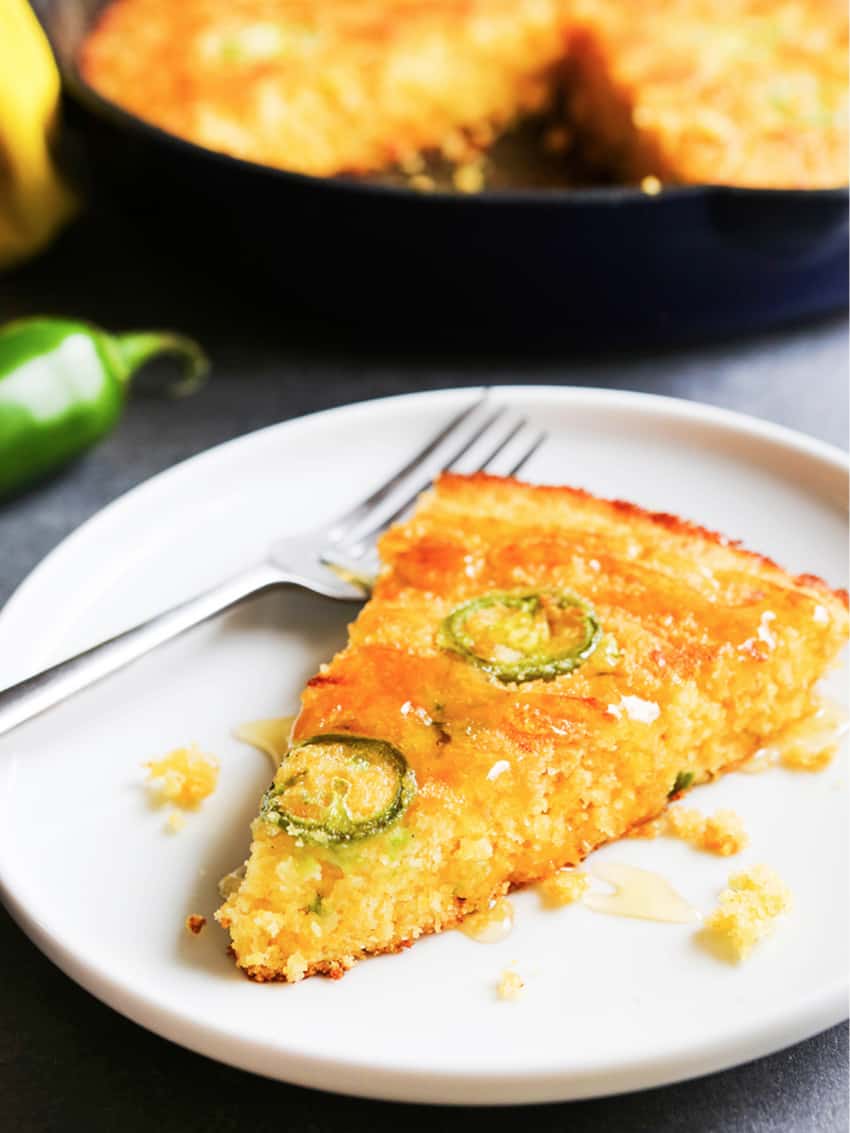 This cornbread recipe without buttermilk is the perfect side for any meal. Omit the jalapeño and cheese for a perfect go-to cornbread recipe.
Sous Vide Dill Pickles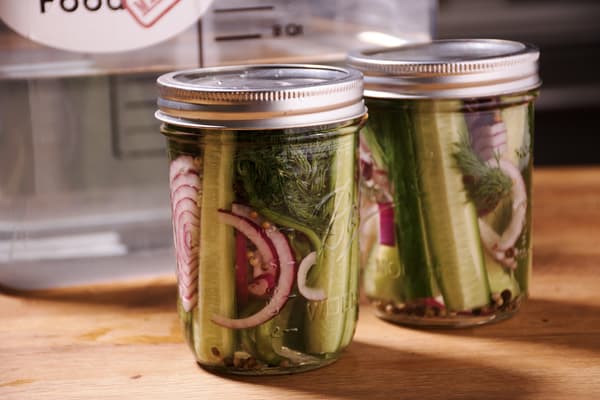 Crisp, tart pickles (from Amazing Food Made Easy) are a constant in my refrigerator but many store-bought brands are filled with sweeteners and stabilizers. Making pickles at home allows you to use only the ingredients you want and they are especially tasty when cucumbers are in season at the farmers' market.
Frozen Mozzarella Sticks In The Air Fryer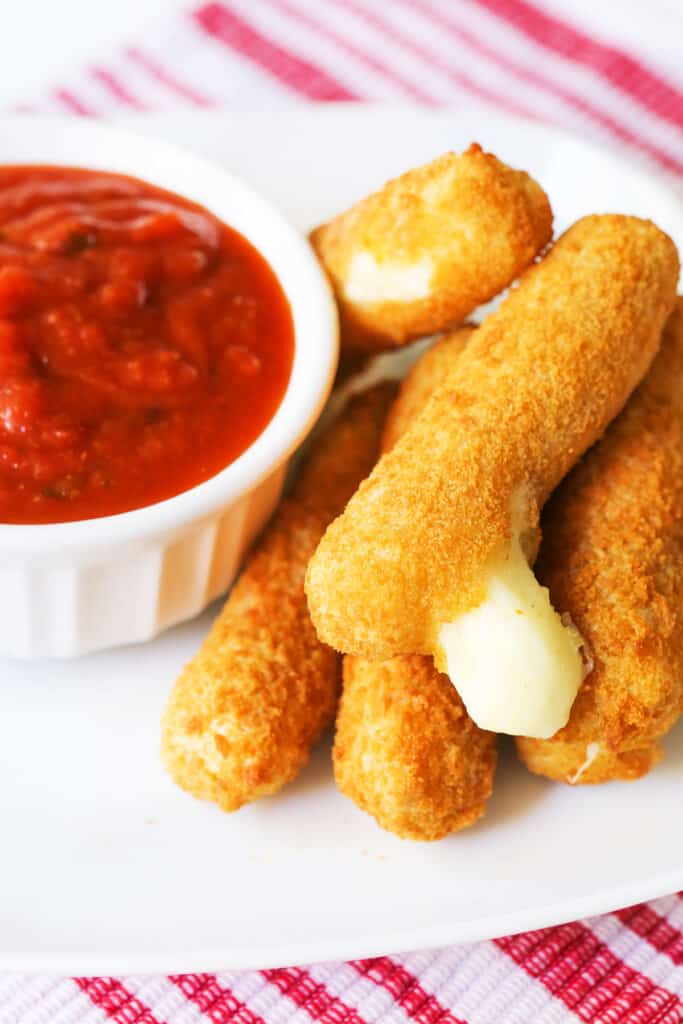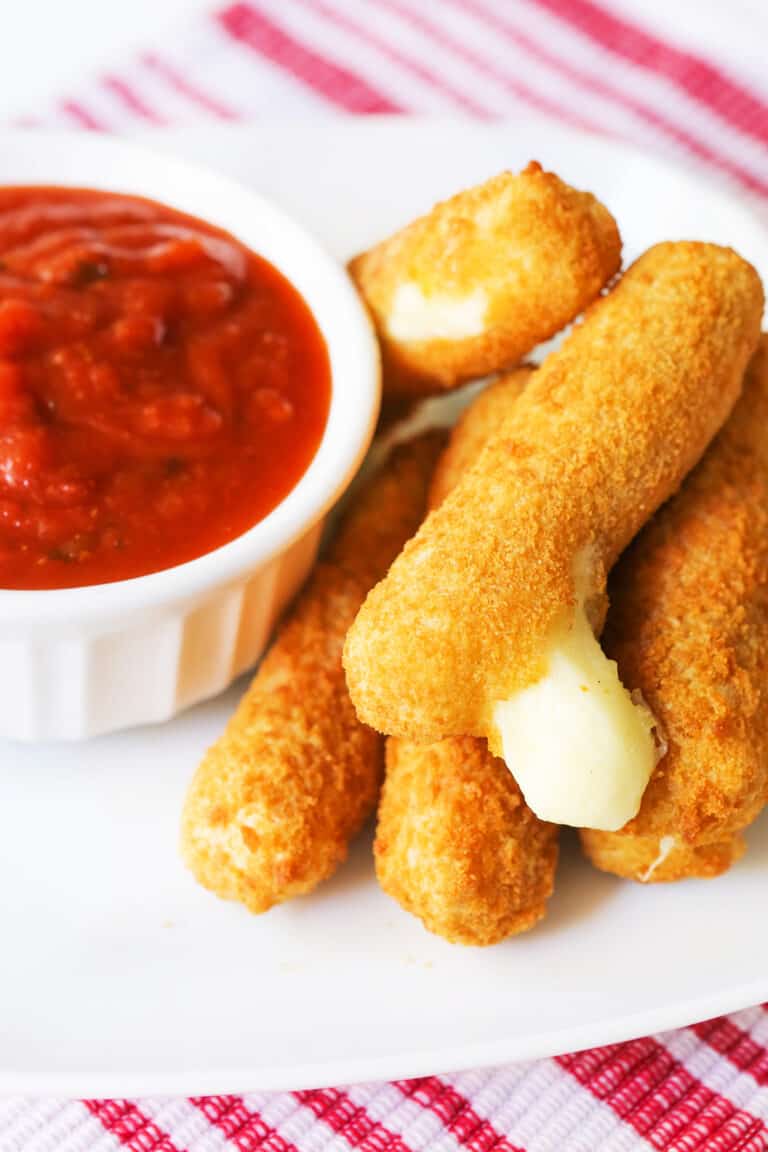 Learn how to make this frozen mozzarella sticks in air fryer recipe in just a few minutes! Straight from the freezer to your air fryer, this is the easiest way to get this cheesy easy snack into your tummy.
Vegan Crispy Potato Balls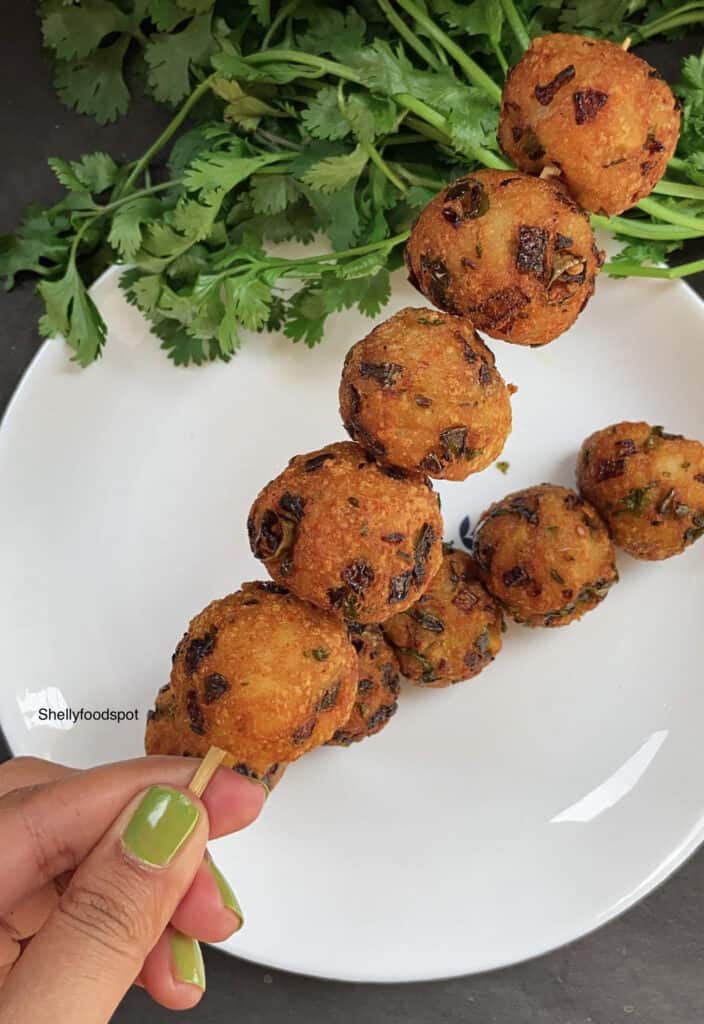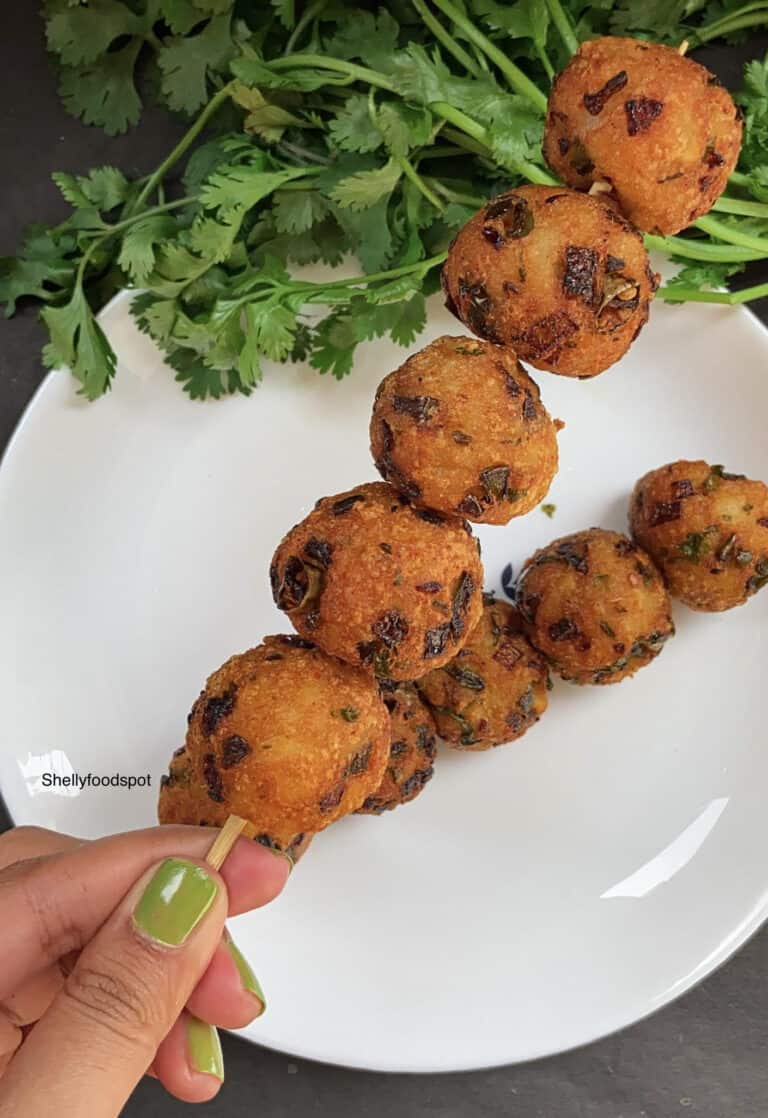 Hi potato lovers, here is the simple and crispy potato balls recipe (from Shellyfoodspot) for you and trust me you're going to love it as this recipe neither requires breadcrumbs or egg. This potato balls are perfect for thanksgiving, Christmas or iftar or you can have it as a evening snacks with a cup of tea or coffee.
Whole 30 Chips – Baked Potato Chips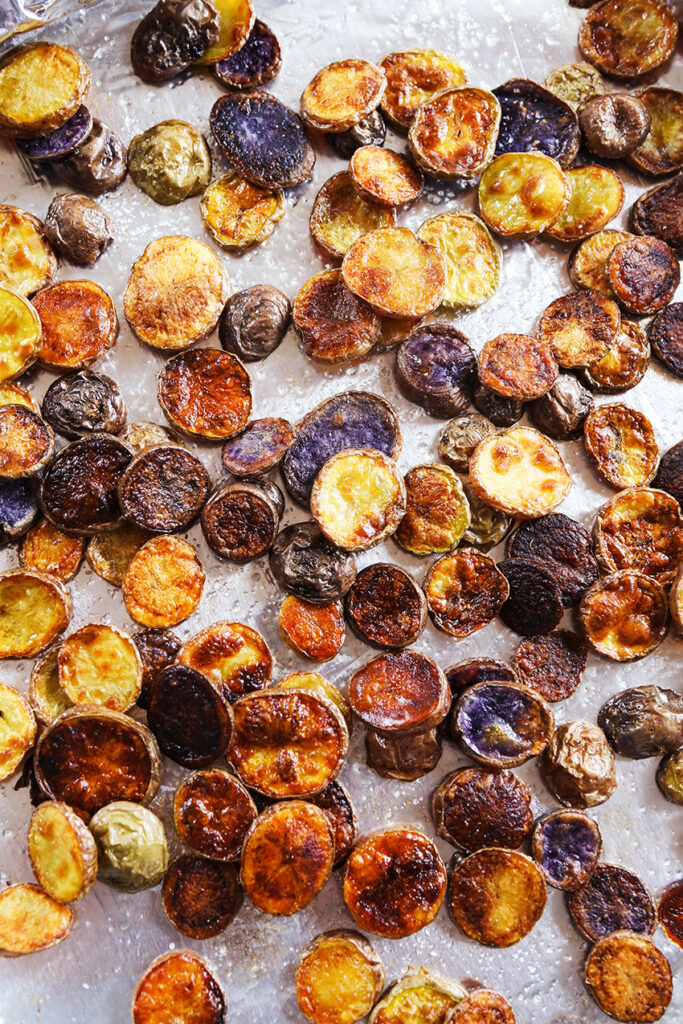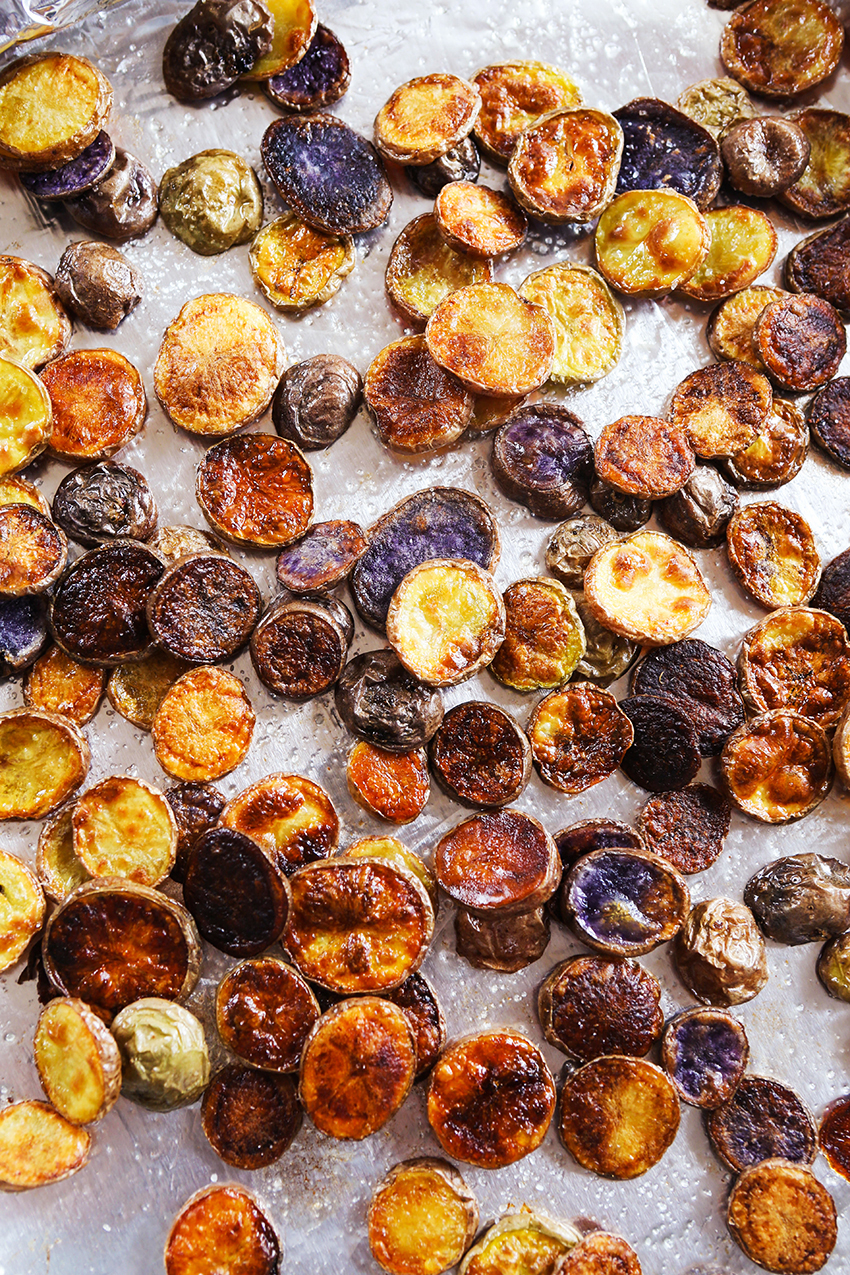 Make potato chips the healthy way! Whole 30 chips are yummy and great as a side dish or snack. So much better than store bought!
Spiralized Apple Cranberry Salad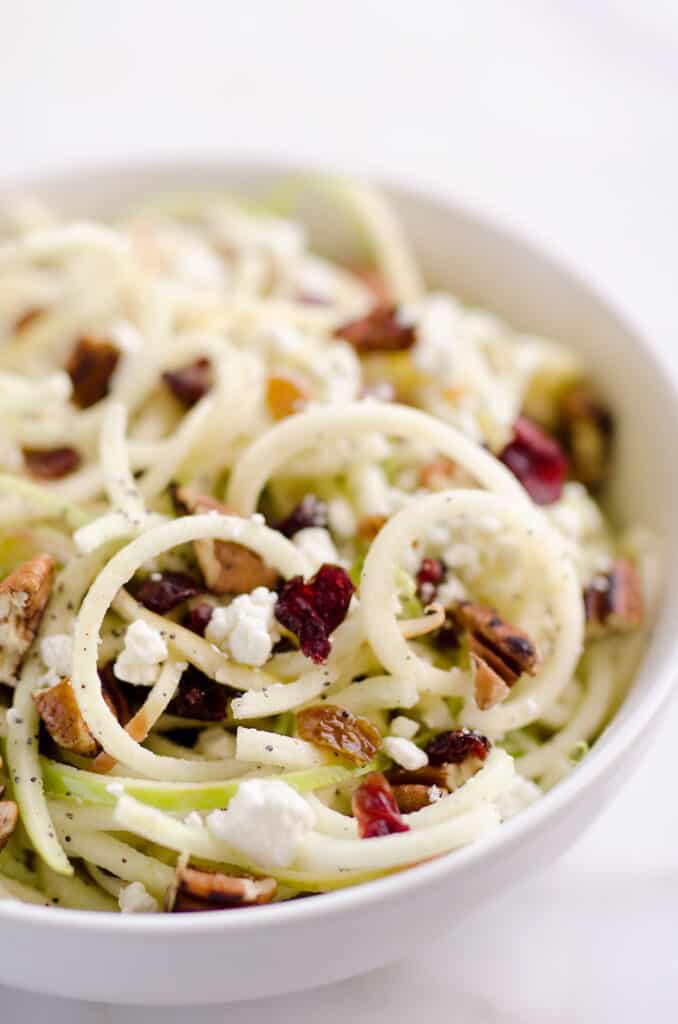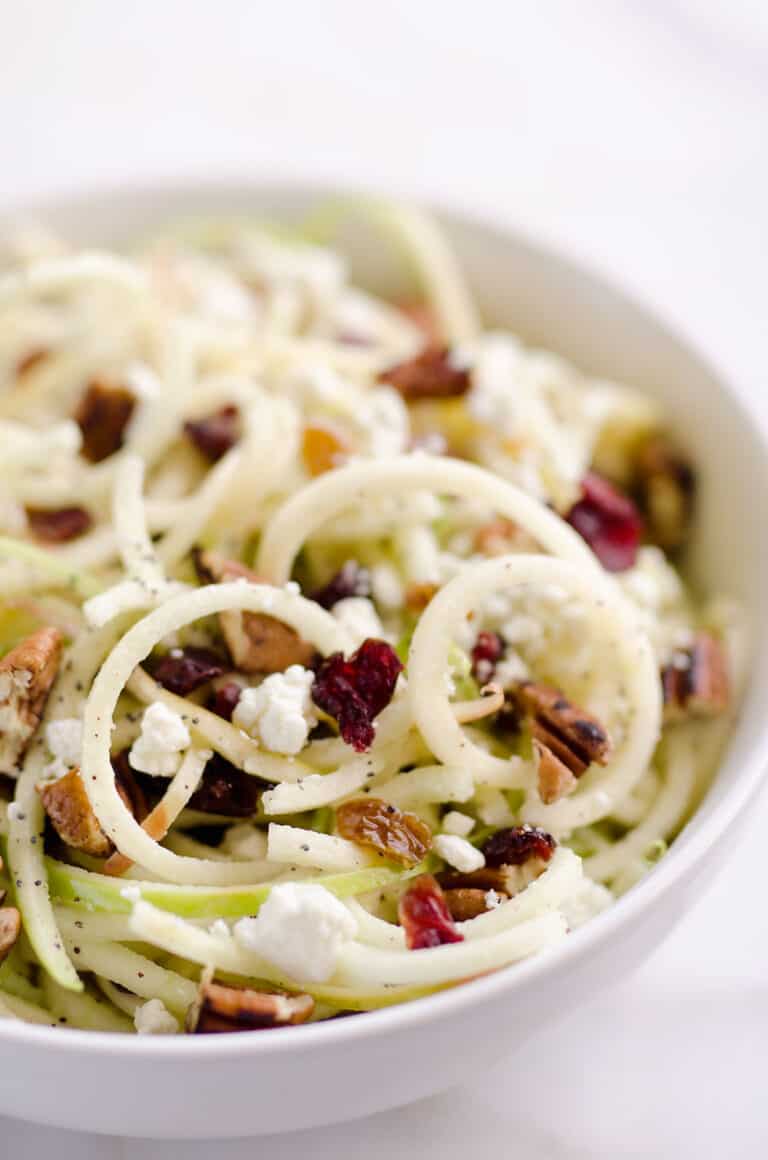 Spiralized Apple Cranberry Salad (from The Creative Bite) is an easy 10 minute recipe made with crunchy apples, cranberries, pecans and goat cheese all tossed in a light Citrus Poppy Seed Dressing, for a healthy and delicious side dish or vegetarian dinner you will love!
Grilled Corn and Tomato Salad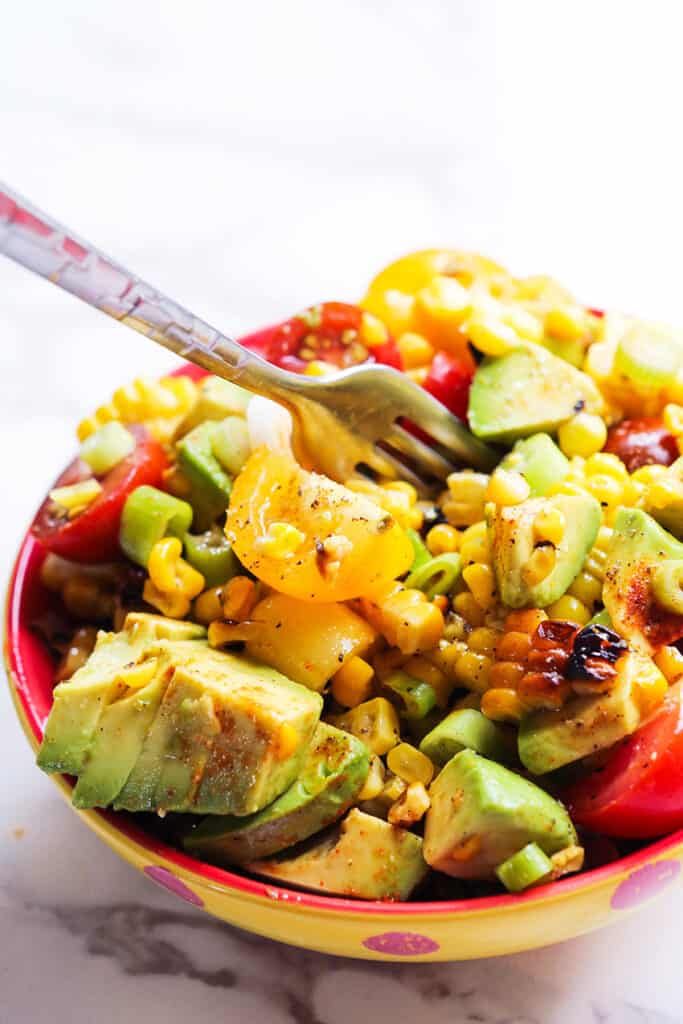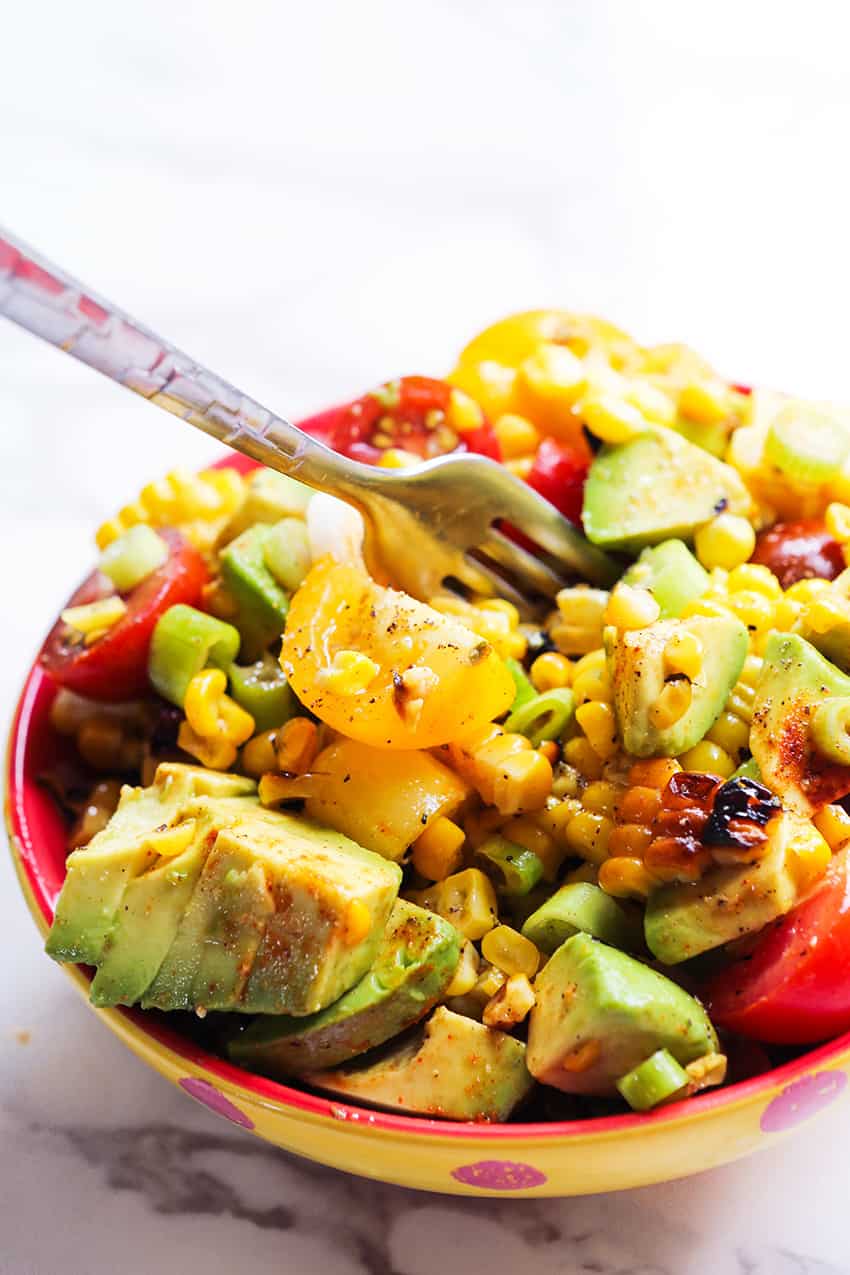 This Grilled Corn and Tomato Salad is a great side or main dish. Grill the corn for added flavor and add shredded chicken to make it a more well-rounded meal!
Macaroni Salad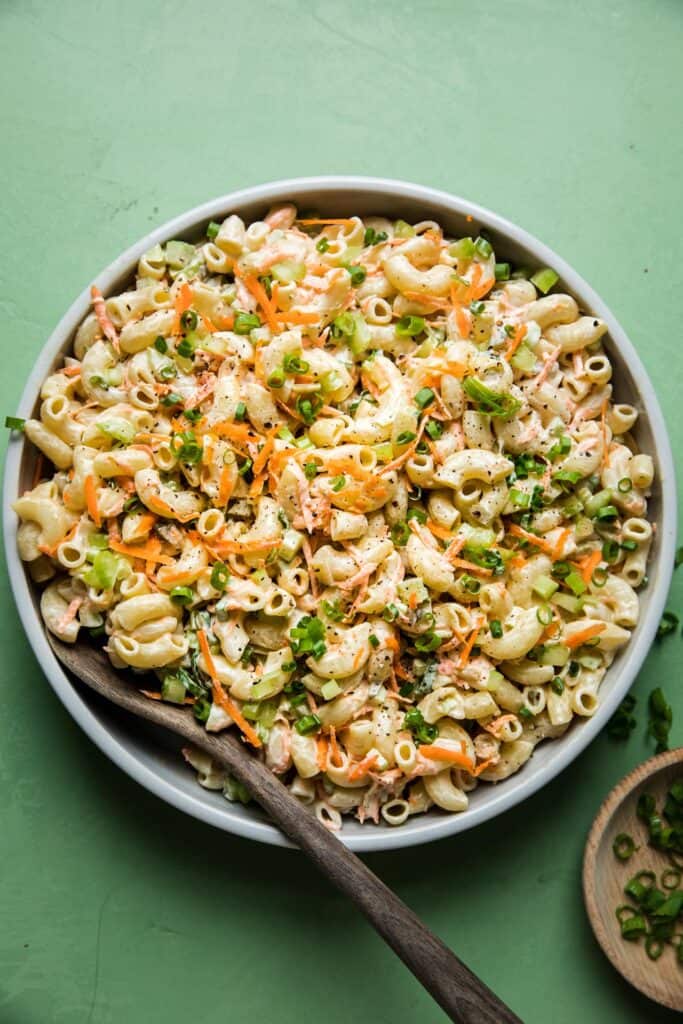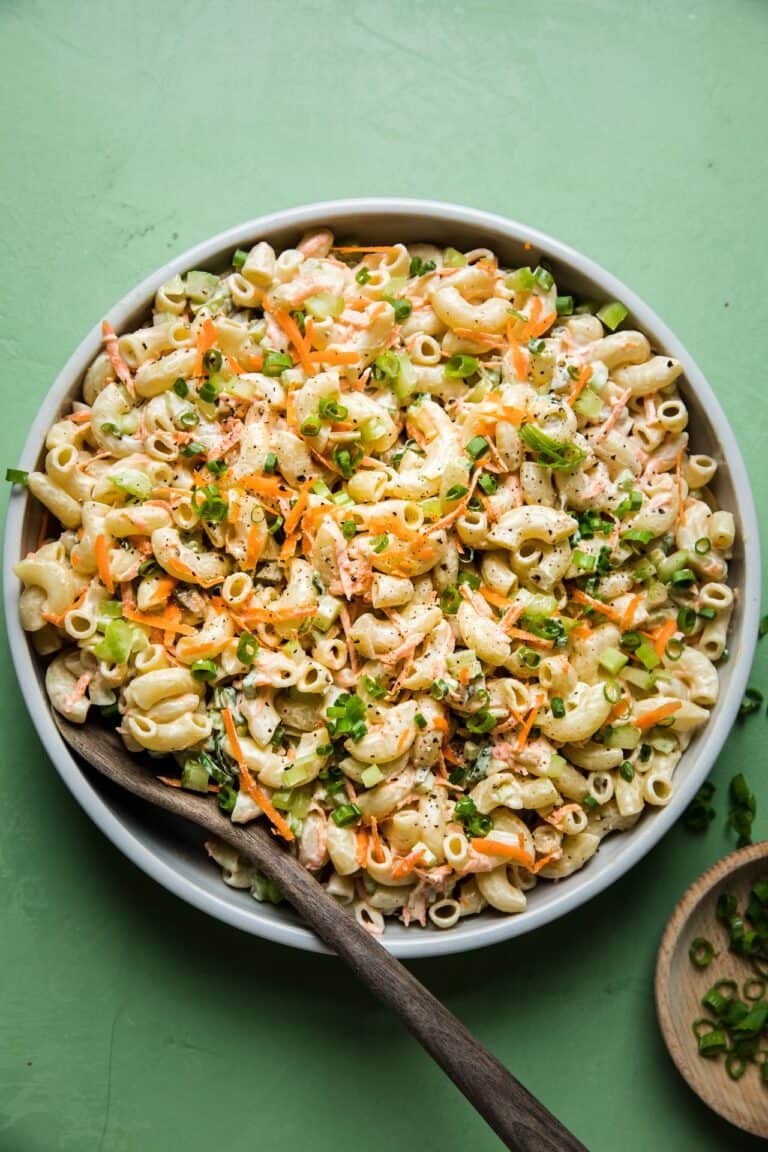 A classic, easy macaroni salad (from The Modern Proper) for summer entertaining, potluck-bringing and all around feasting!
French Onion Soup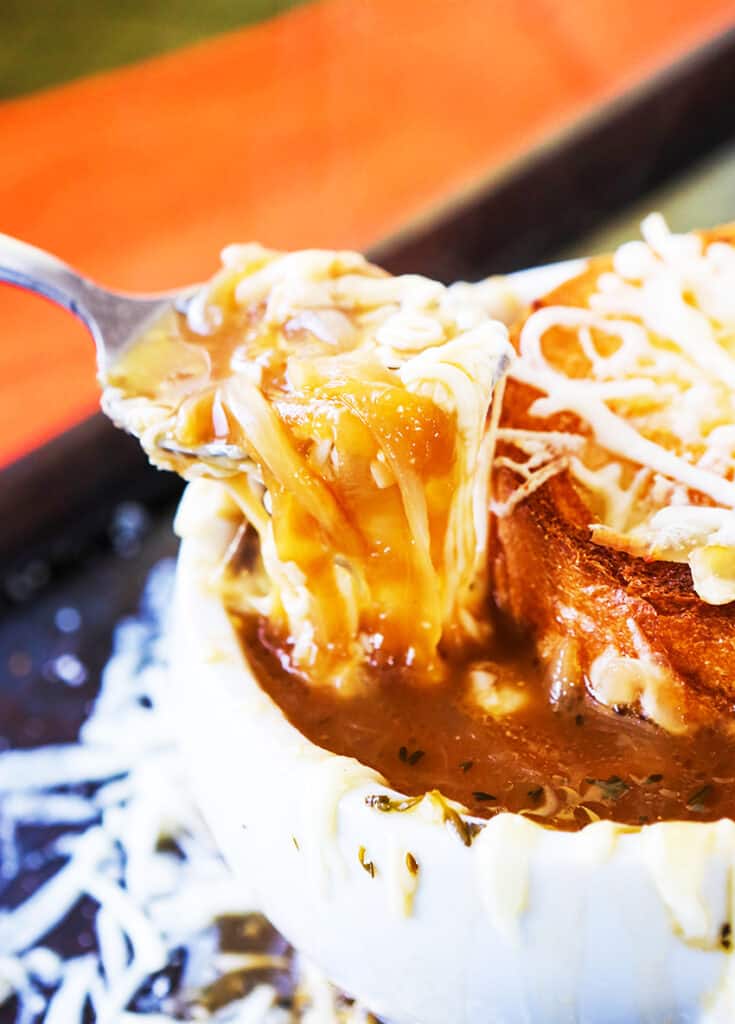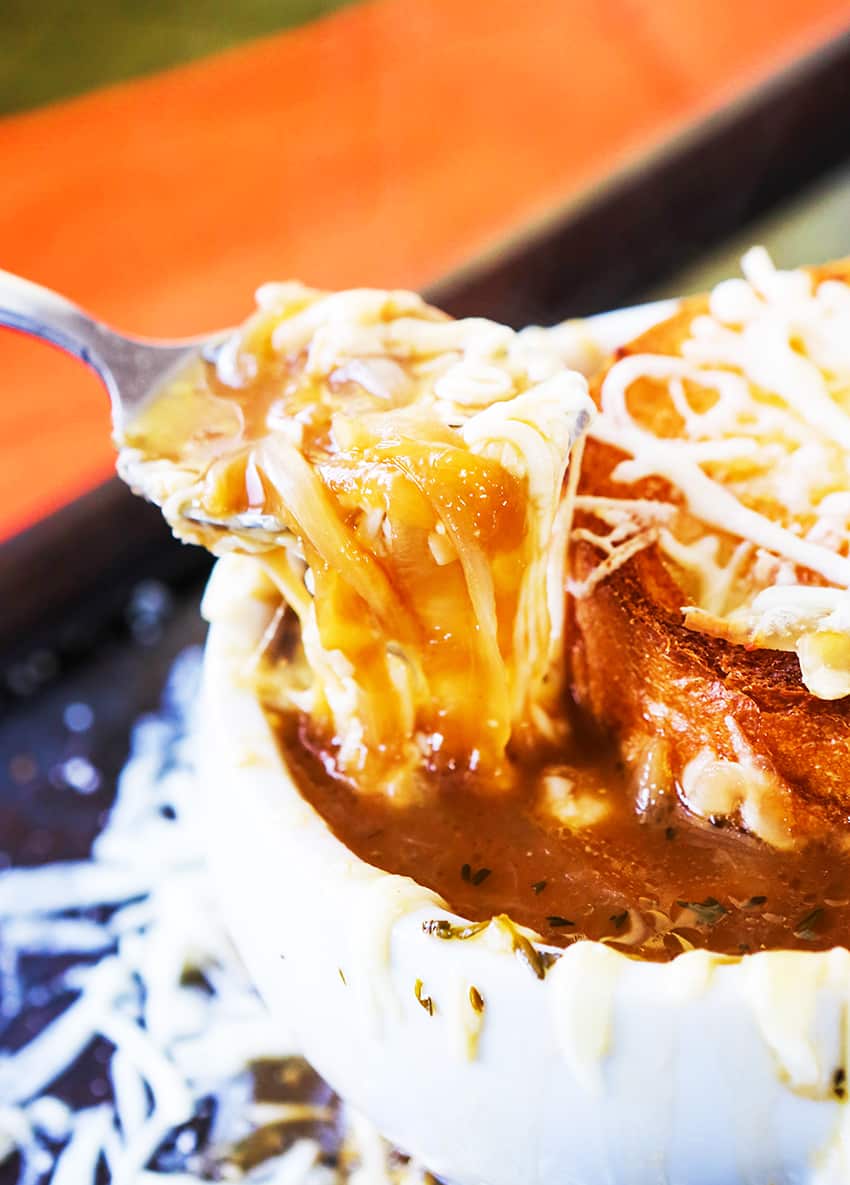 Add this classic French Onion Soup to your recipe arsenal. It is rich, hearty, flavorful and super easy to make. The presentation is impressive and will make people believe you've slaved over a hot stove all day long.
Southwestern Sous Vide Sweet Potato Salad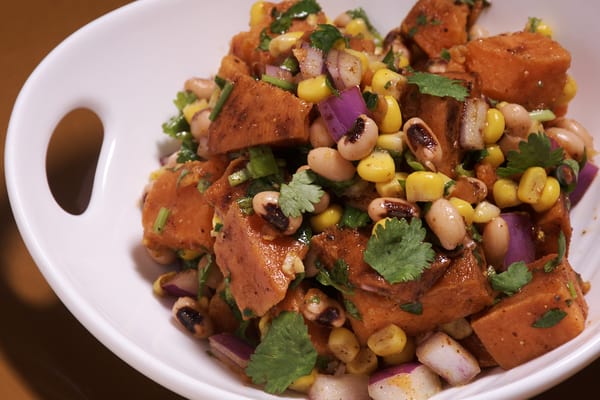 The sweetness of sweet potatoes is perfectly offset by the spices and poblano pepper in this recipe, resulting in a complex mix of flavors that is a great addition to many meals. You can serve this Sweet Potato Salad (from Amazing Food Made Easy) alongside almost any protein.
Fruit Salad with a Twist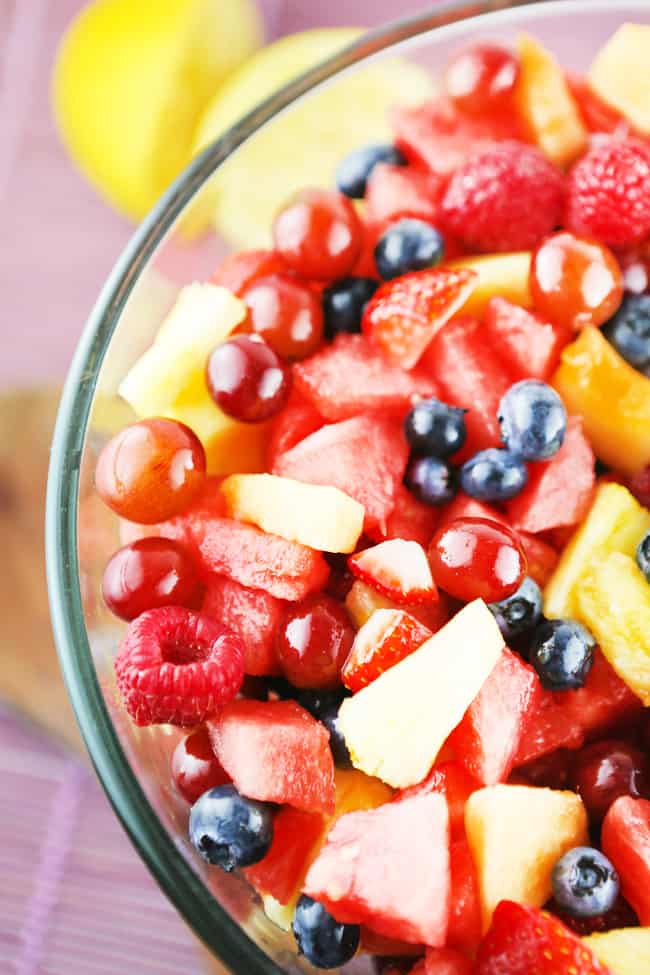 Put a delicious spin on your next summer gathering by learning how to make Fruit Salad step by step with a super-secret and unexpected ingredient. Simply mix together your favorite fresh summer fruits to enjoy a naturally sweet salad. This salad is a hit at parties!
Loaded Ranch Potato Salad with Bacon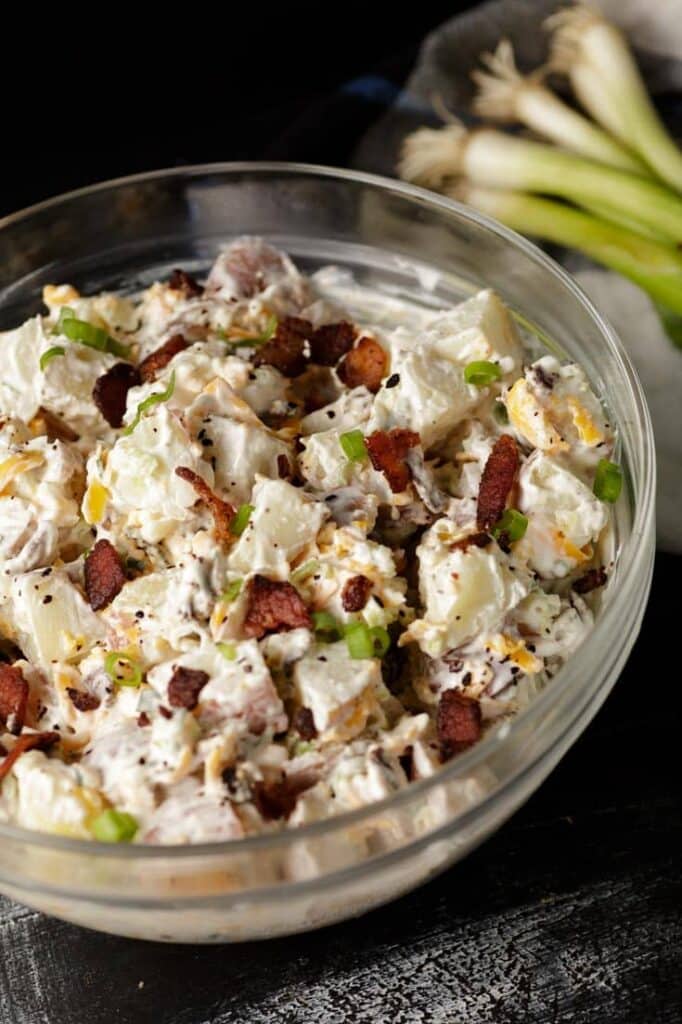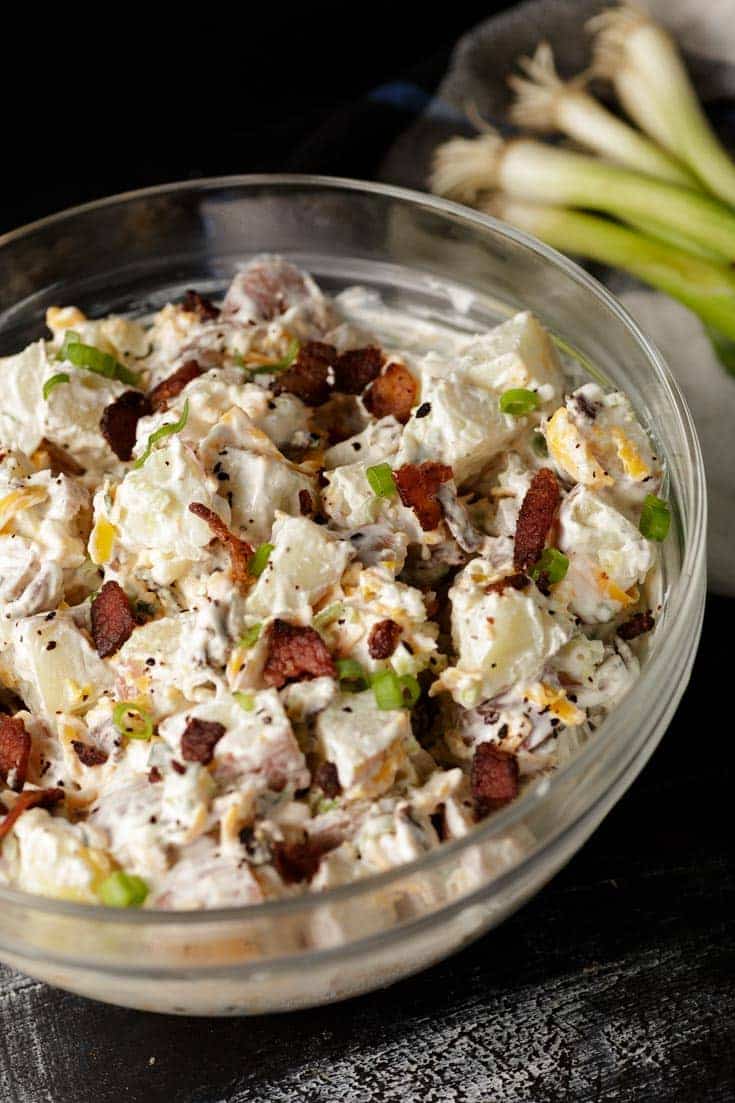 Ranch potato salad loaded (from Butter and Baggage) with bacon, cheese and a sour cream ranch dressing is just what you need for a summer potluck. This red potato salad with crispy bacon is too good to pass up.