There are so many types of fish to make for dinner, quickly and easily. But what do you serve alongside this healthy protein? Read on for 23 perfect ideas about what to serve with fish.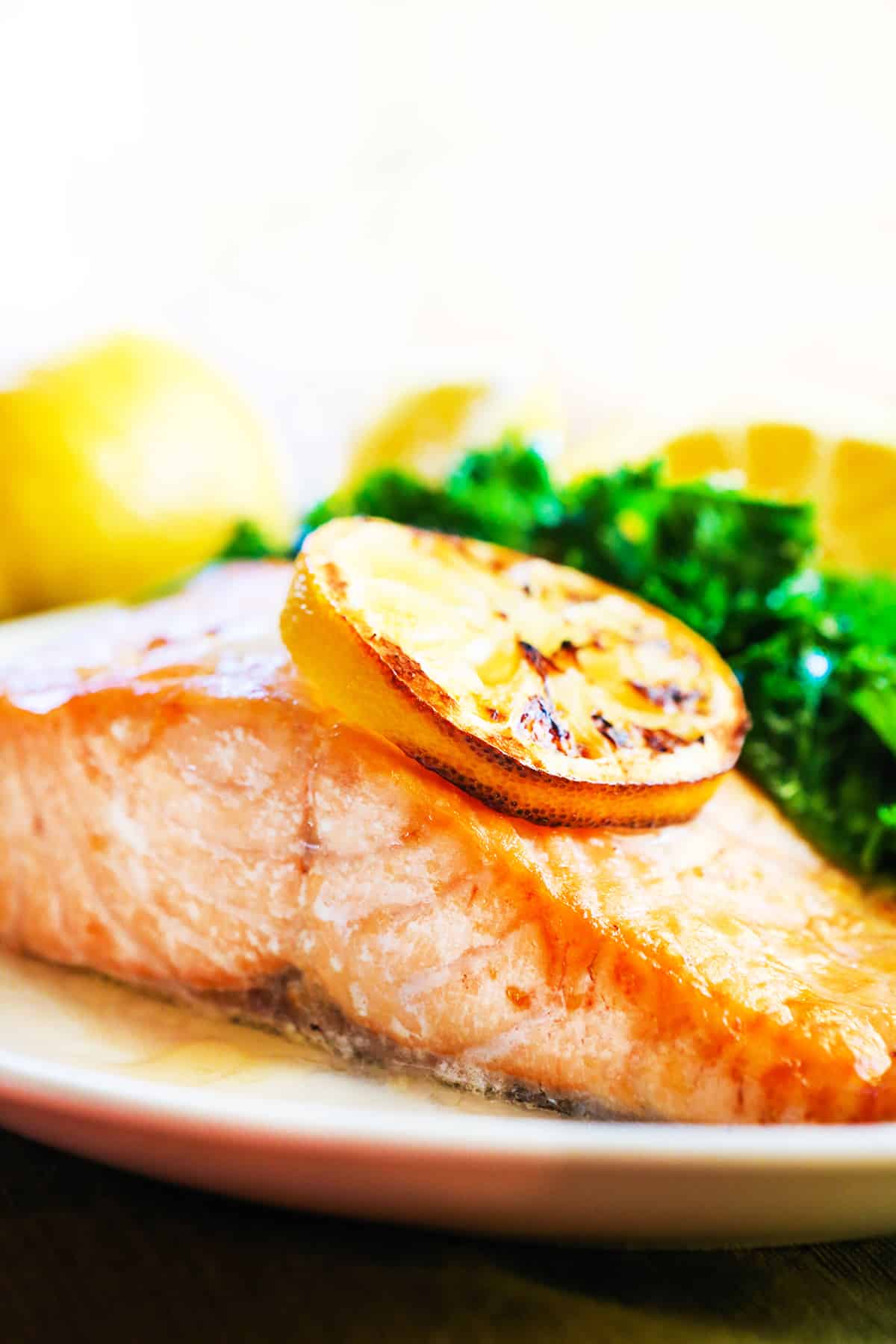 Fish is the perfect protein to make and serve for dinner because it is easy to prepare and it provides those omega-3 fatty acids that you can't get anywhere else. There are also many different varieties to choose from!
My husband and I prepare fish at least twice/week, sometimes more often that that. We love the many varieties, the health benefits and how easy it is to prep and cook.
FAQ About Fish
Are fish and chips healthy?
Fish and chips typically describe fish and French fries that have been deep fried, not making them the healthiest choice. Enjoy baked fish and fries for a healthier option!
What fish is scampi?
Scampi is an Italian word referring to the peeled tail of most types of prawn. In the UK, "scampi" refers to the meat of the langoustine.
What fish can dogs eat?
Salmon, whitefish, cod and and tuna are safe for dog consumption. Fish for dogs to stay away from include shark, swordfish canned albacore tuna and mackerel.
Which fish is good for health?
Most fish is healthy for consumption when cooked without a ton of butter or oil. Great options include Alaskan salmon, herring, perch, rainbow trout and tuna.
Which fish has the most protein?
Tuna has one of the highest amounts of protein, compared to other varieties of fish. A serving of yellowfin or bluefin tuna contains 30g grams of protein.
Which fish has omega 3?
Fish containing high levels of the omega-3 fatty acids include cod, trout, tuna, salmon, sardines and herring.
Why fish is good for you?
Most varieties of fish provide us with a healthy way to enjoy a lean protein packed with a ton of nutrients and vitamins. Fish is packed with omega-3 fatty acids, it is rich in calcium, iron, zinc and potassium.
Best Ways To Prepare Fish
There are so many different ways to prepare this delicious protein!
Cook in the Instant Pot. Instant Pot fish is a no-fuss way to prepare dinner and adds a ton of that pressure-cooker-magic-flavor.
Prepare in an air fryer. The air fryer works MAGIC on fish! Toss it in, thawed or frozen, set the timer and forget it!
Oven baked. Place a pat of butter on top of each fillet, squirt lemon juice over the top and bake at 350 degrees F for 20-25 minutes.
Stovetop/pan-fried. There is nothing more delicious than a pan-fried piece of fish, with crispy bits on the outside. Heat butter or oil in a pan, add fish fillets and cook for 3-5 minutes per side, or until crispy and cooked through.
Grilled. Most fish will cook great on the grill. Cook over medium heat for 3-6 minutes per side, depending on how thick the fillet is. Thicker cuts will hold together better than ones that are thinner.
Deep fried. If you have a deep fryer, this is a delicious way to prepare more of a fish-and-chips style dinner.
Microwave. Add thawed fillets to a microwave-safe dish and cover. Cook for 3 minutes per pound, until fully cooked through.
Best Types of Fish to Eat
One of my favorite things about fish is that there are so many delicious options to choose from! See the below list, including a few of my favorites!
Salmon. Salmon is deep orange in color, low in saturated fat and it is an excellent source of protein. It contains a variety of other vitamins and nutrients, as well. Salmon is a sturdy, firm fish, making any of the cooking methods listed above appropriate for preparation.
Cod. Cod contains omega-3 fatty acids, which is an essential fat that the human body does not create on its own. It is a white, flaky fish, which is firmer than a lot of other white fish. Most common cooking methods: baked, pan-fried or grilled.
Halibut. Halibut is a firm white fish with a mild flavor. It contains a good deal of protein and provides other vitamins and nutrients good for the body. Due to its firmness, most cooking methods are appropriate for preparing halibut.
Mahi-mahi. Mahi-Mahi is another firm white fish with a mild flavor. It contains large flakes and because of its firmness, it can be prepared by any cooking method.
Herring. Herring provides a flaky texture with mild flavor. A delicious oil emerges from the skin, especially when grilled. Herring is often pickled and smoked and also tastes delicious when pan-fried or deep-fried.
Mackerel. Mackerel is an affordable and super flavorful, buttery fish with a rich flavor. It tastes the best when eaten as fresh as possible. Mackerel is a firm fish and is often cooked, then flaked over salad.
Perch. Perch is white and flaky and mild in flavor with a slightly sweet taste. Most cooking methods work well when preparing it.
What To Serve With Walleye – 13 delicious ideas!
This juicy flaky fish is delicious when cooked in a variety of ways but once it's ready to eat, what pairs well with it? Read on for 13 delicious ideas about what to serve with walleye!
What To Serve With Fish
Fish pairs well with so many other types of food, which is one of the reasons I love it so much. Here are a few ideas about what to serve with fish!
Rice – Rice is a perfect side dish to go alongside any type of fish. White, brown and wild are all perfect options.
Potatoes – Potatoes are extremely versatile, making them a delicious side dish option, as well. French fries, hashbrown casserole, mashed potatoes, potato chips and roasted potatoes would all pair perfectly!
Coleslaw – A heaping spoonful of fresh coleslaw alongside your next fish dinner will taste great!
Pasta salad – Add a spoonful of pasta salad to your dinner plate. This is a great side dish option!
Vegetables – Just about any veggie on the planet accompanies fish perfectly. Broccoli, Brussels sprouts, green beans, mushrooms, carrots, and cauliflower are delicious choices.
Salad – A fresh, leafy green salad tastes great after a bite of salmon or cod. Or think outside the salad box and make an edamame corn salad instead!
Tartar Sauce – Don't forget sauces! Especially deep fried fish absolutely must have a small bowl of tartar sauce sitting next to it.
Dill – A lot of white fish has a mild flavor, making the strong-flavored dill the perfect herb match for it!
Dill Pickle Pasta Salad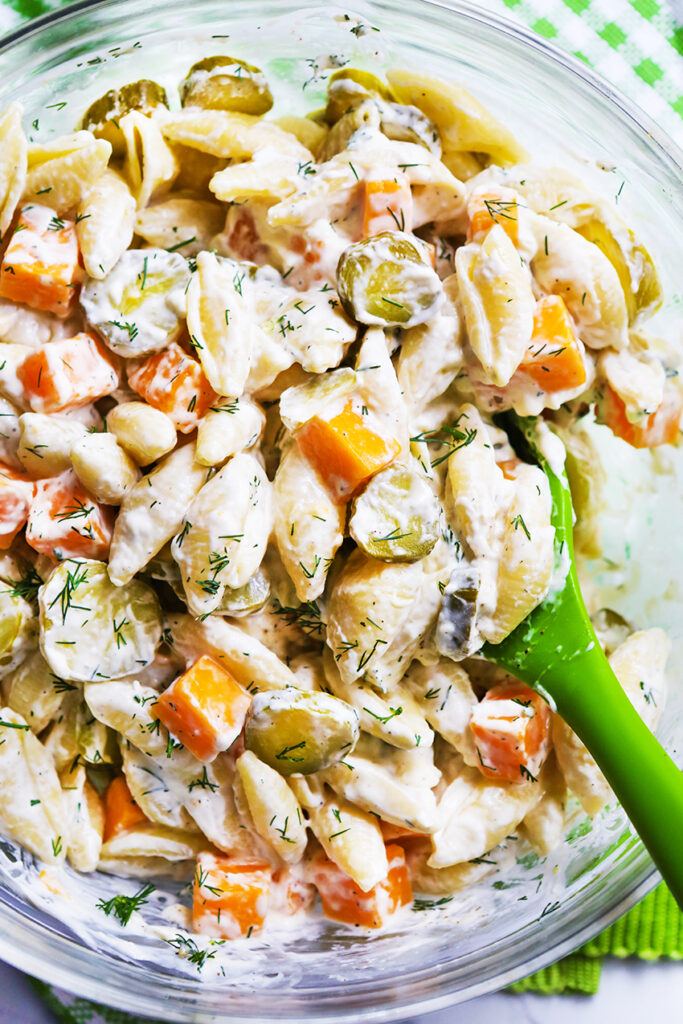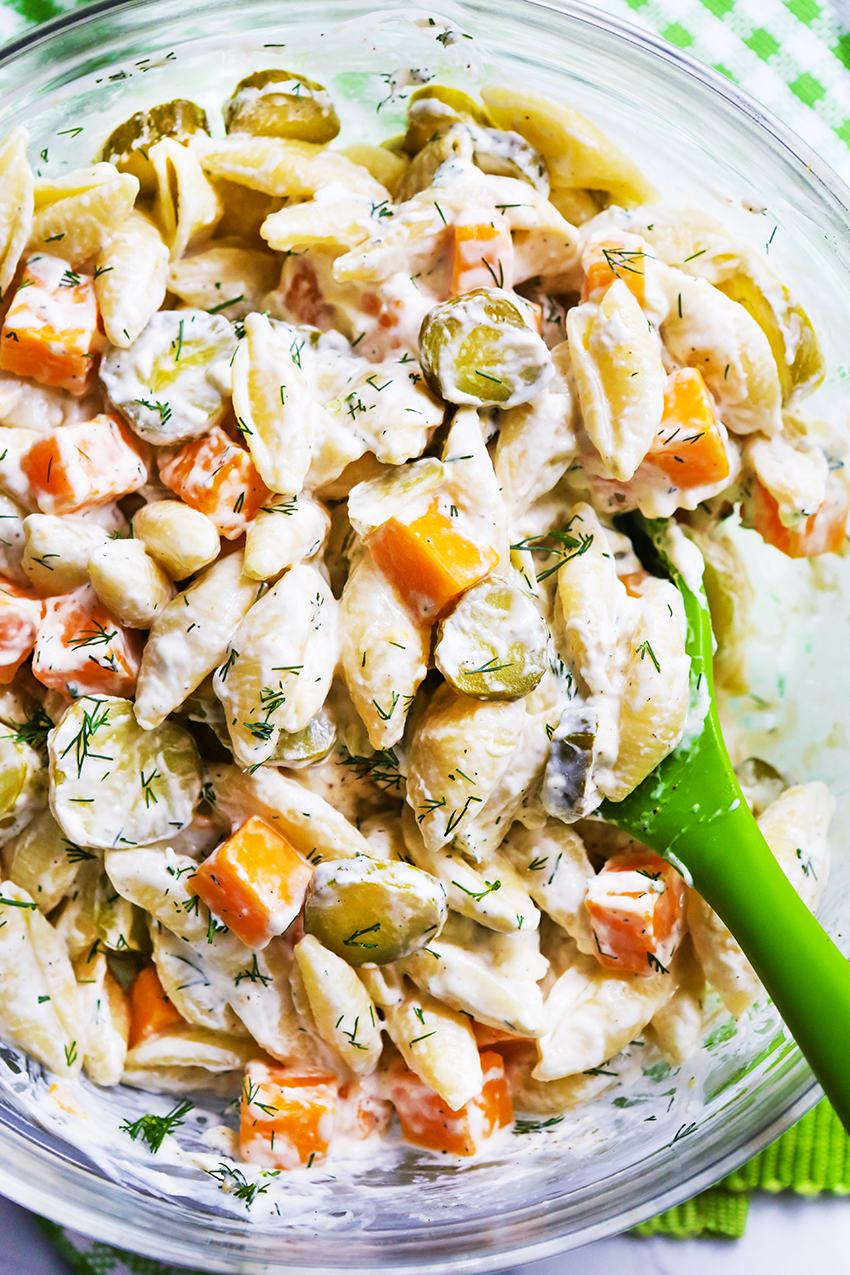 If you are a pickle lover, this Dill Pickle Pasta Salad is for YOU! It is creamy, flavorful and crunchy all in a single bite. This is a great, quick recipe to throw together for summer gatherings and potlucks. It's a crowd pleaser!
Vegan Stuffed Acorn Squash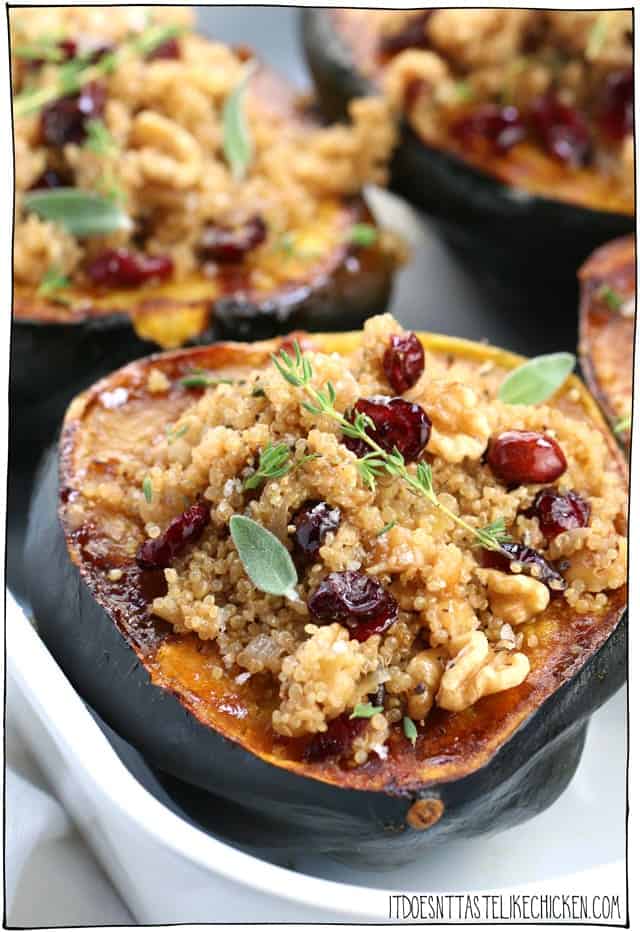 These vegan stuffed acorn squash (from It Doesn't Taste Like Chicken) are perfect warming winter deliciousness and they can even be made ahead of time. Hello, stress-free holidays!
Waffle Fries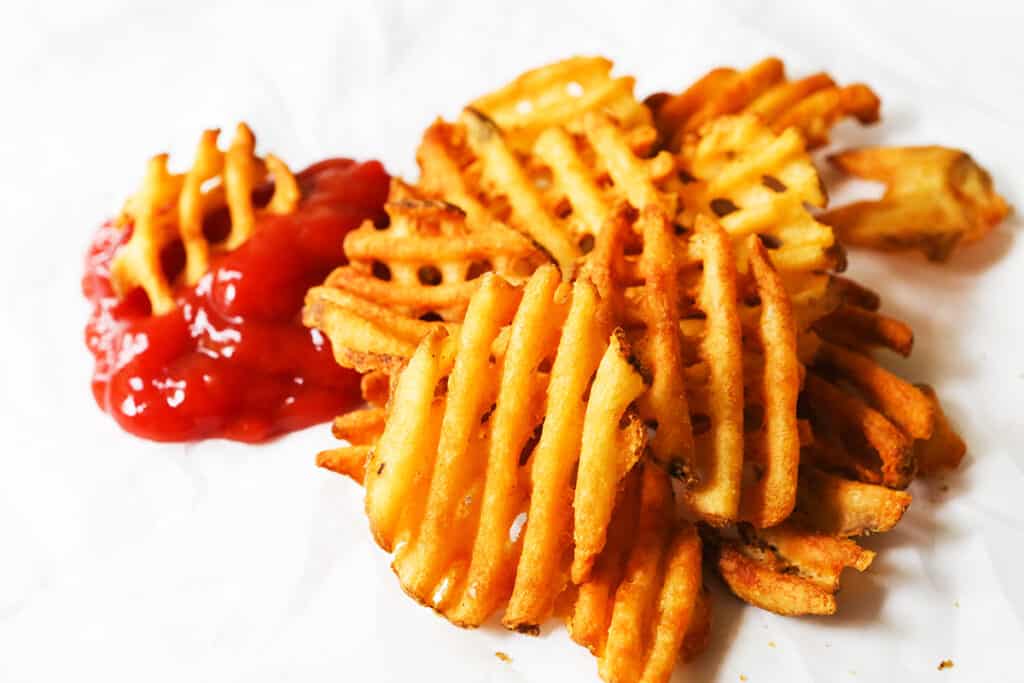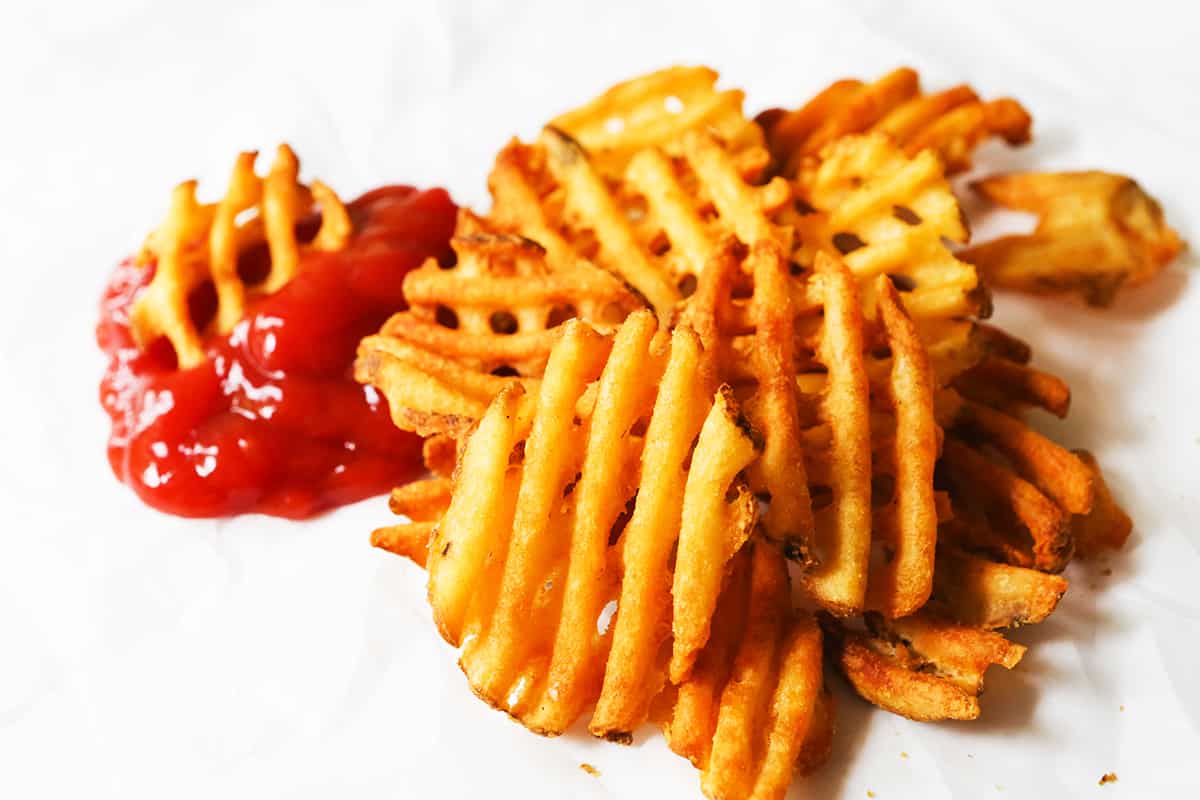 Learn how to make this frozen waffle fries in air fryer recipe perfectly in just a few minutes. Straight from the freezer to your air fryer, they turn out perfectly every single time. There's something so fun (and yummy) about that criss cross pattern. The best thing about it is that it scoops up dipping sauces so easily!
Instant Pot Black Beans and Rice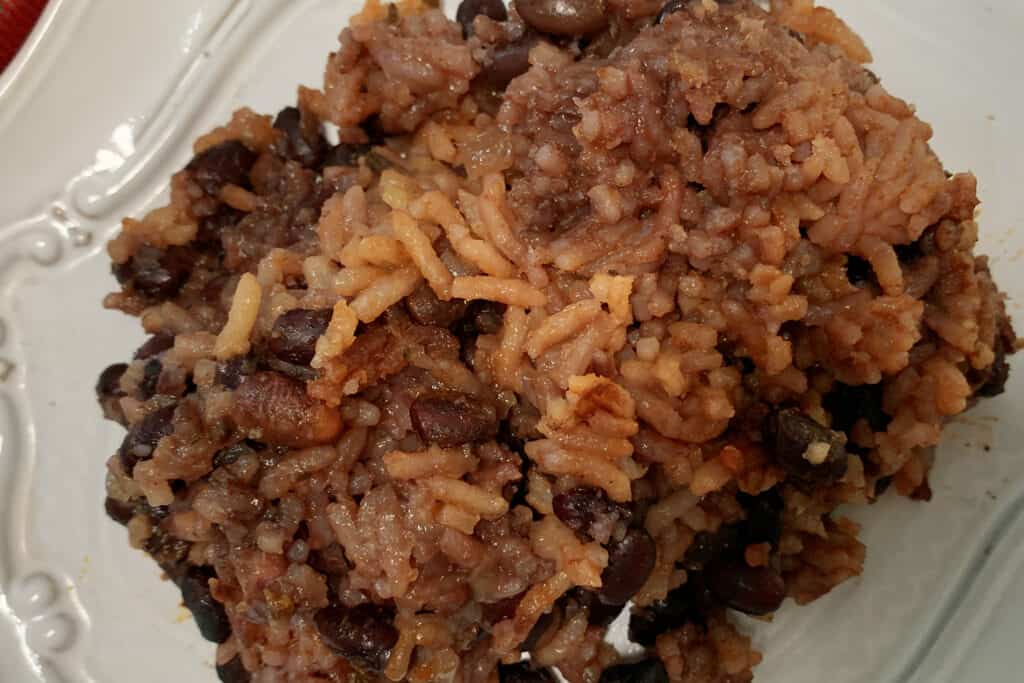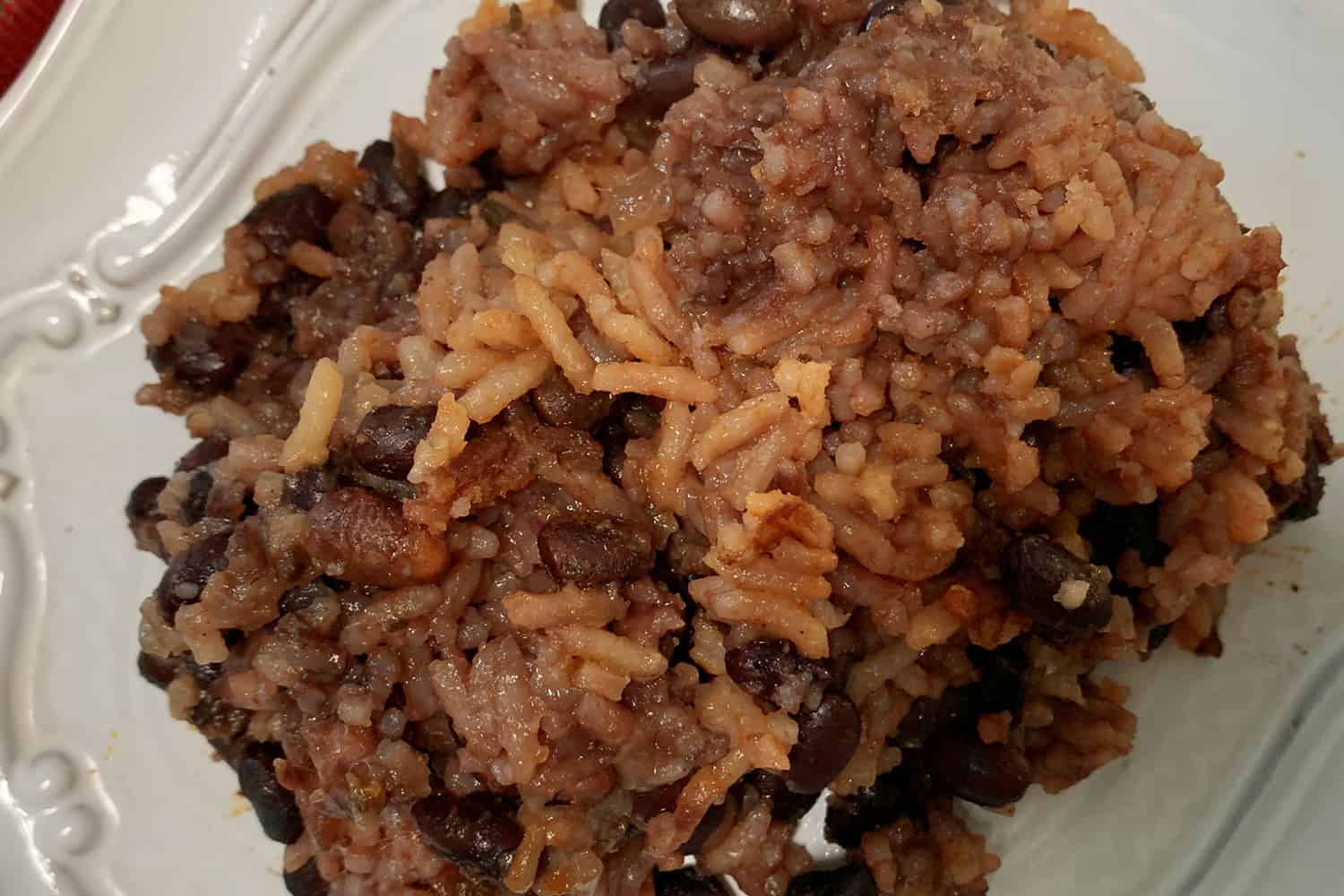 Make stunning cumin-scented, cuban roused Instant Pot Black Beans and Rice (from Corrie Cooks) in a fraction part of the hour of traditional strategies!
Instant Pot Mac and Cheese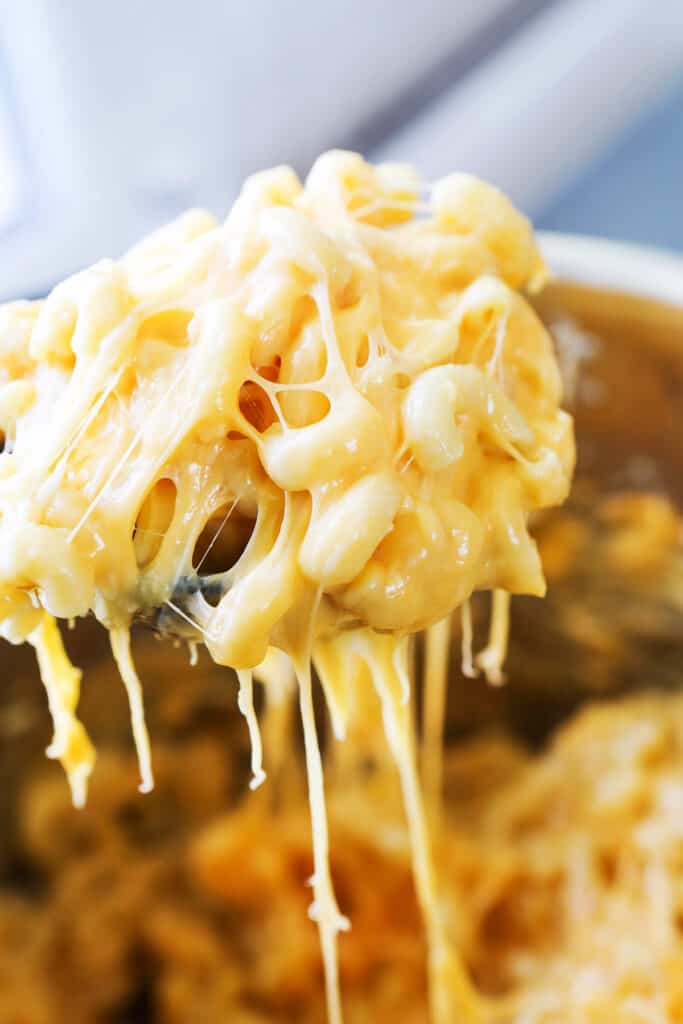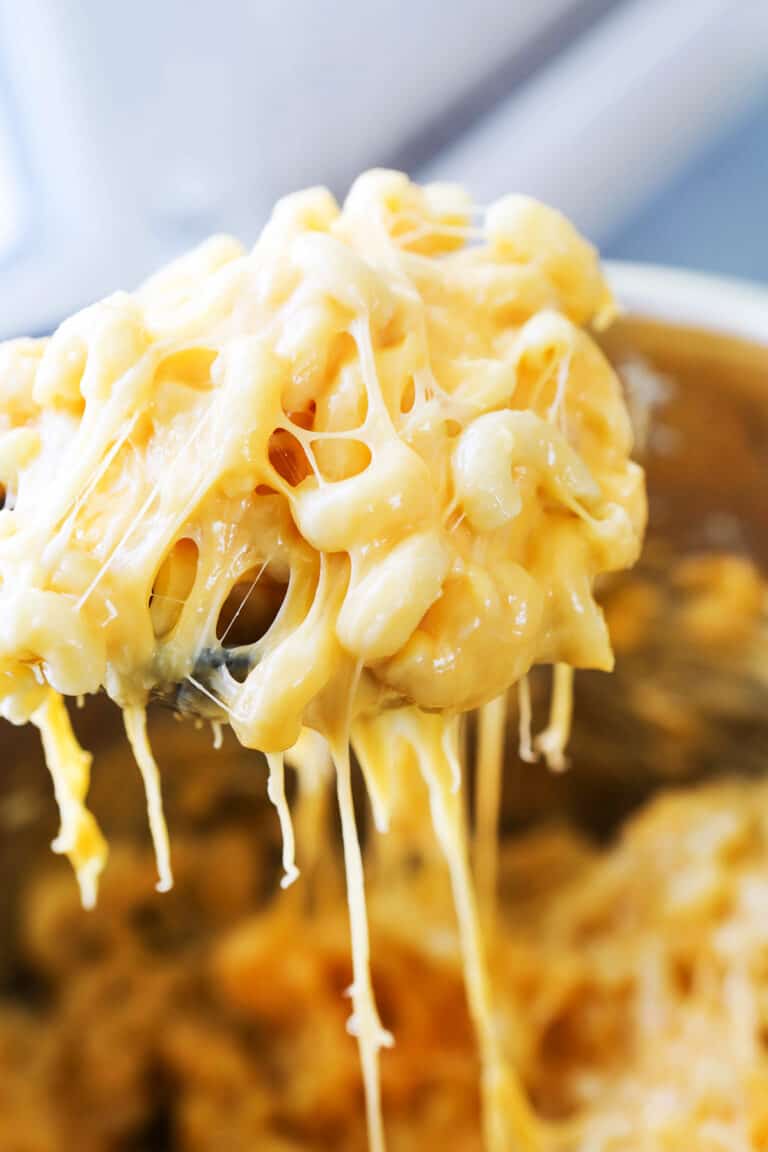 This Instant Pot mac and cheese recipe is a dream come true! Let your pressure cooker create perfectly cooked and creamy pasta that both kids and adults will love. Done in 20 minutes, this side OR main dish cooks absolutely perfectly every single time!
Kale Pesto Pasta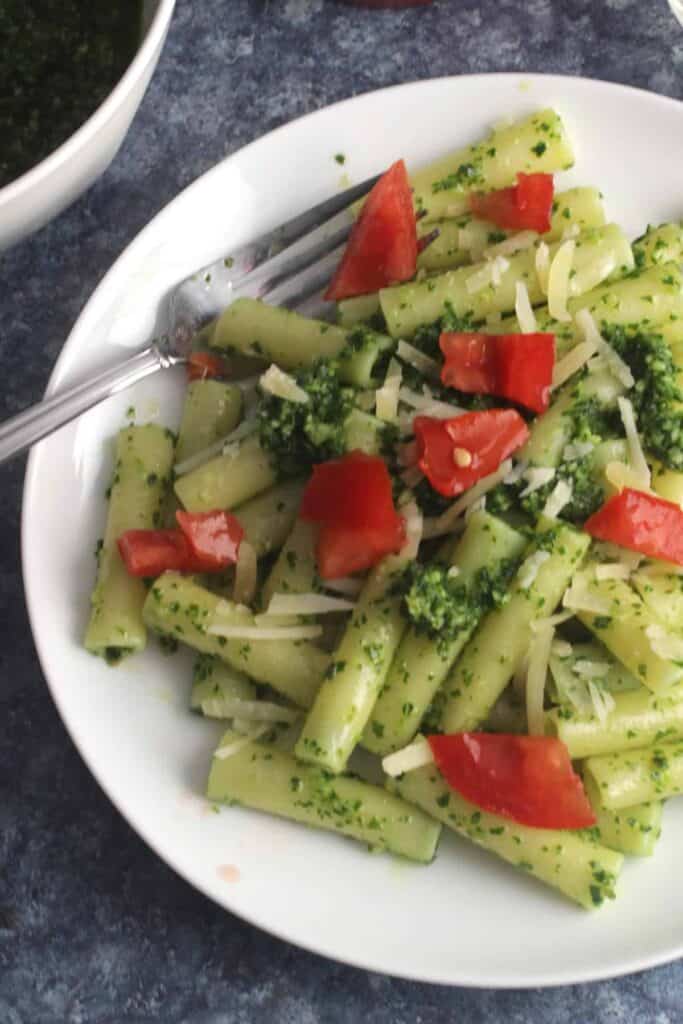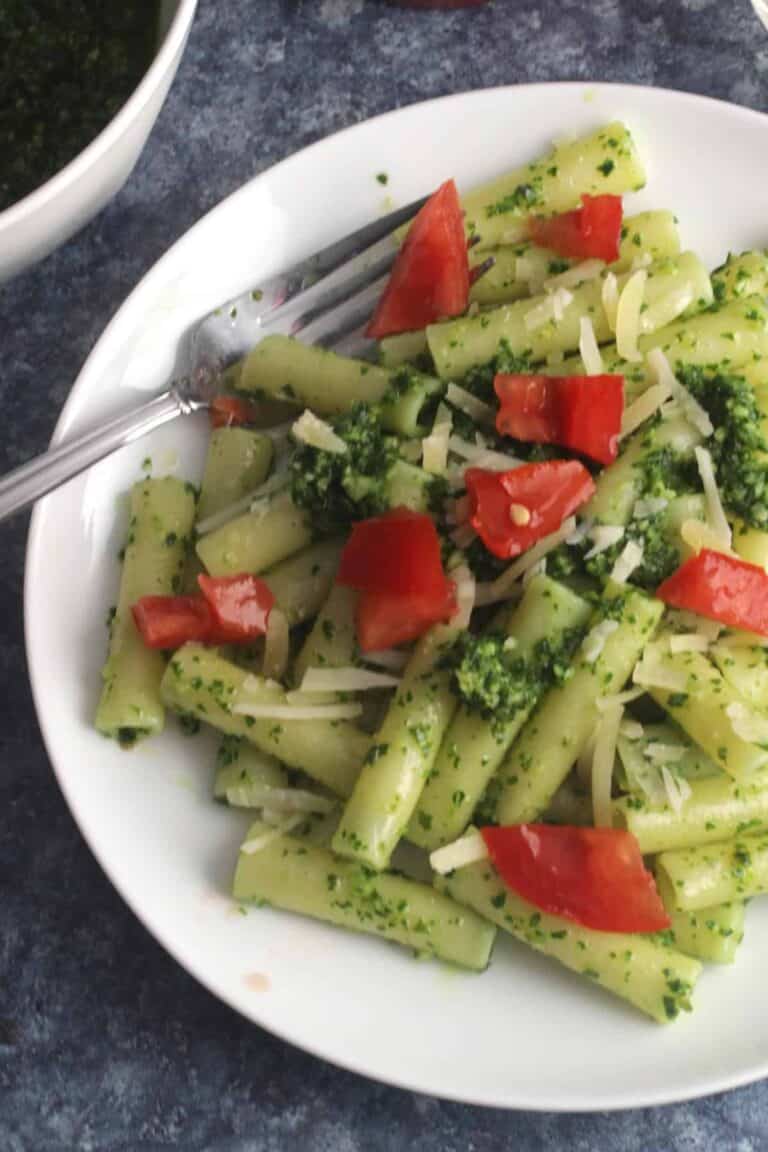 Kale Pesto Pasta (from Cooking Chat) is a recipe we make very frequently here! Pasta tossed with zesty kale pesto can be a meal on its own, or a nice side dish for chicken or fish.
Air Fryer Frozen Brussel Sprouts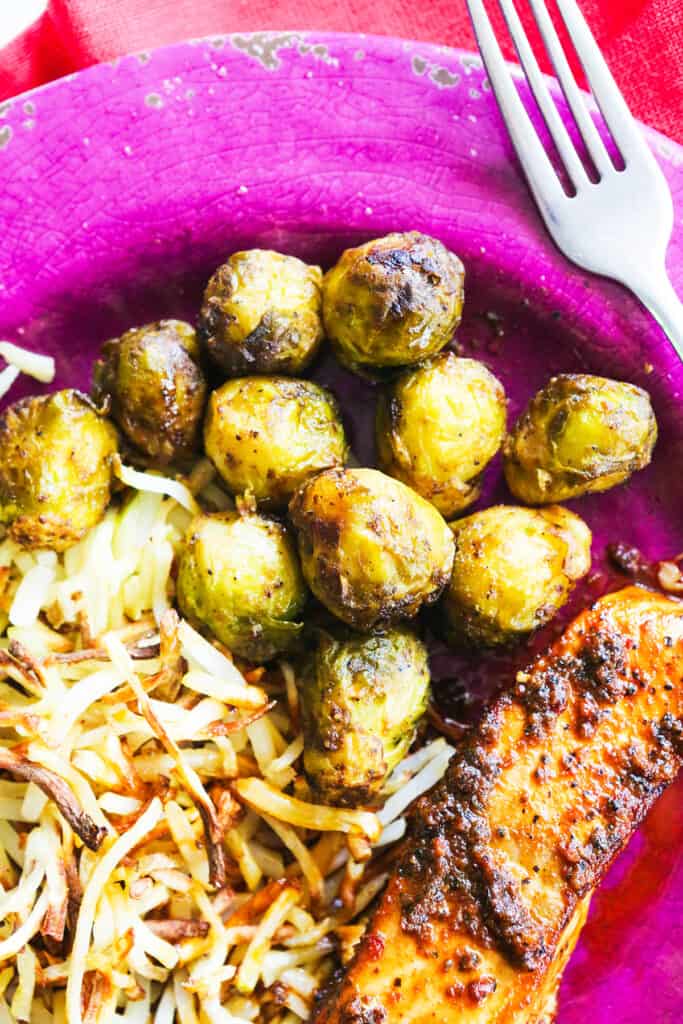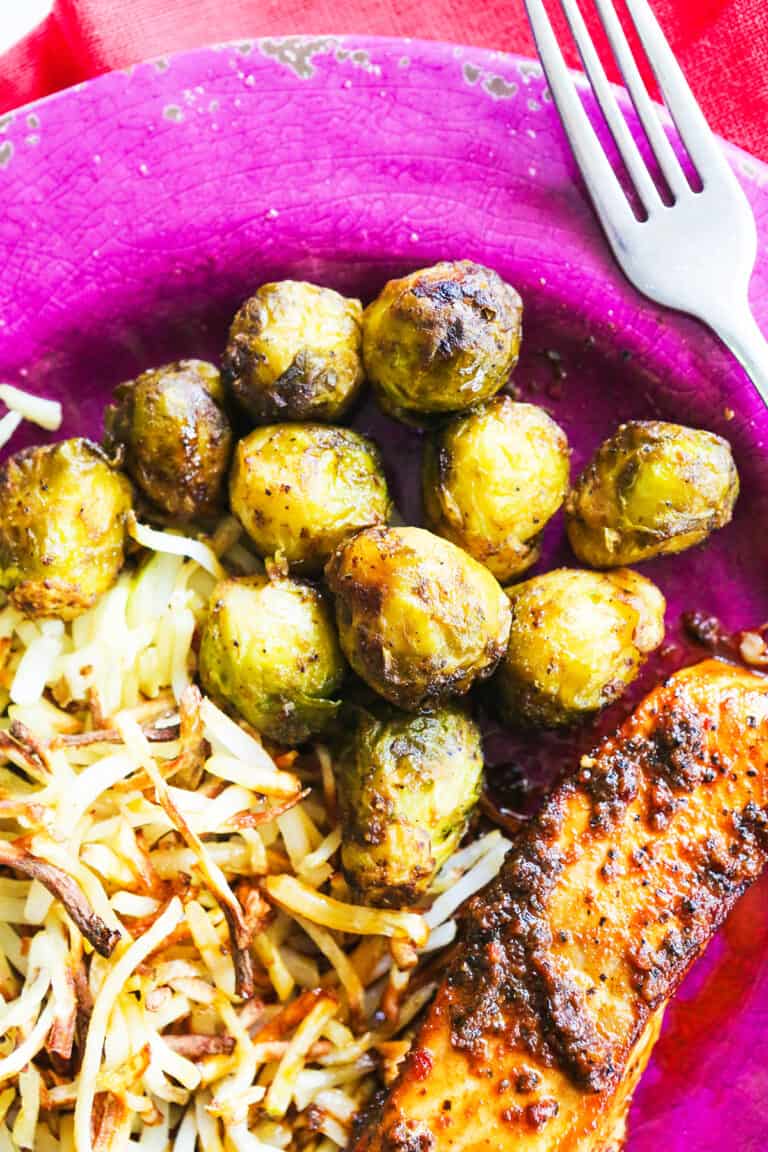 Air Fryer Frozen Brussels Sprouts will allow you to get a delicious, healthy side dish on the table quickly and easily. No prep, totally hands off, this is the easiest way to cook this green veggie.
Cheese Corns Nugget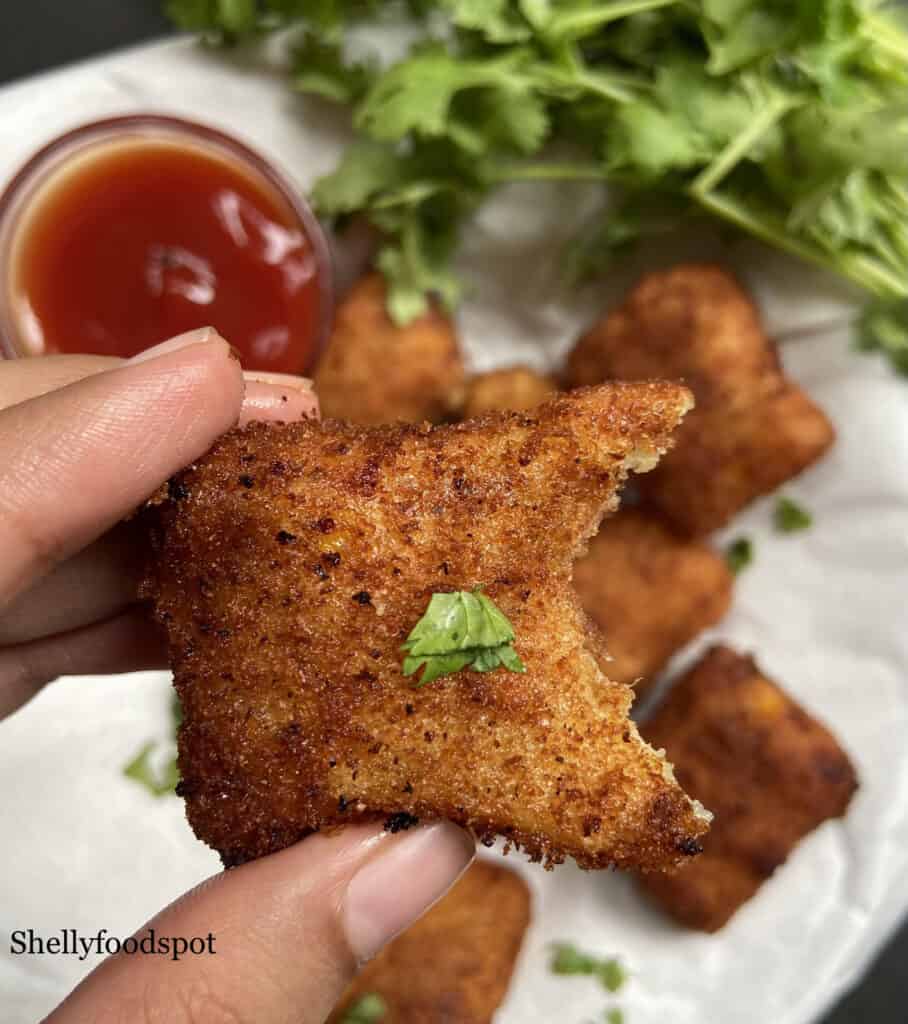 Try this delicious cheese corn nuggets (from Shelly Foodspot) perfect snacks for a get-together or for birthday parties. It has a cheesy and creamy texture with delicious sweet corns in it.
Coleslaw with Apple Cider Vinegar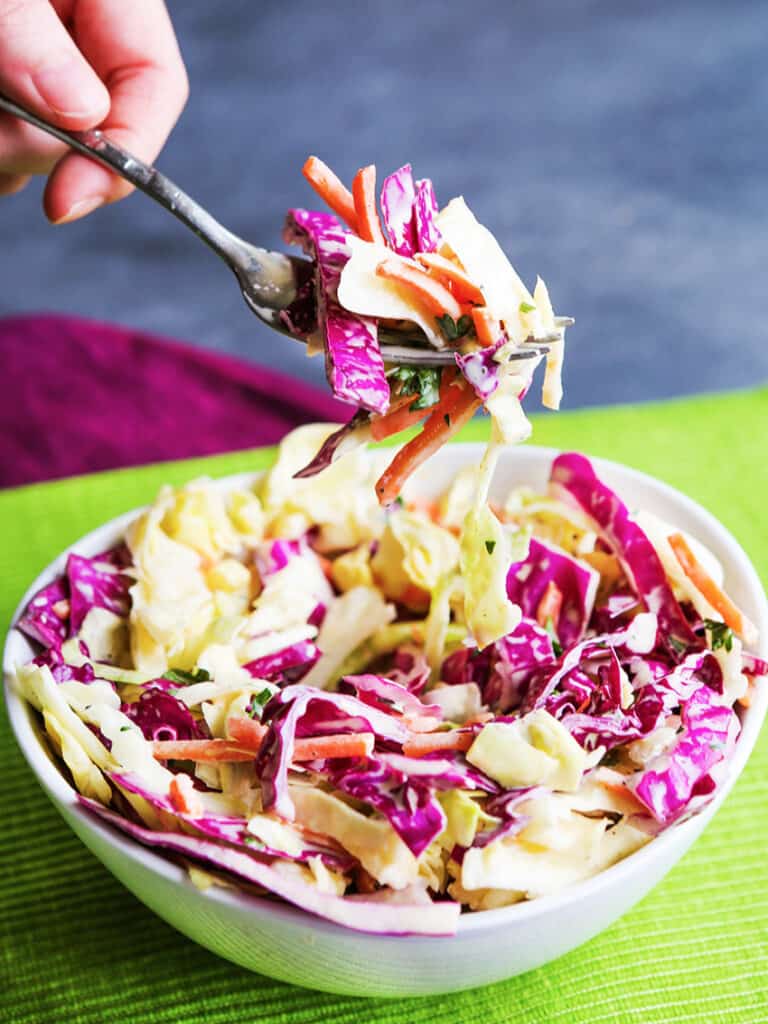 Throwing together a delicious coleslaw recipe should be easy and simple. This coleslaw with apple cider vinegar recipes contains shredded cabbage, creamy vinaigrette dressing and it is NOT loaded down with mayo! This will be your go-to slaw for a dinner side, picnic fare and fish tacos!
Instant Pot Mashed Potatoes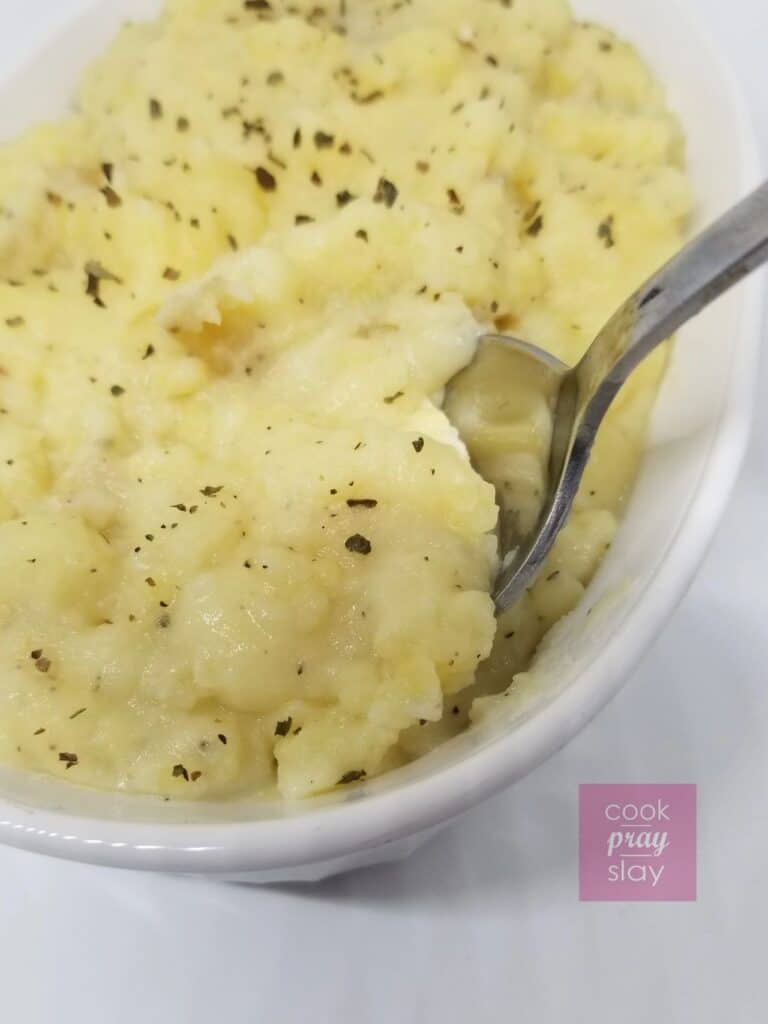 Mashed potatoes (from Cook Pray Slay) just got way easier and faster to make! No more waiting until the holidays to whip up your favorite side dish. You can make it tonight in your Instant Pot in just 20 minutes!
Instant Pot Steamed Green Beans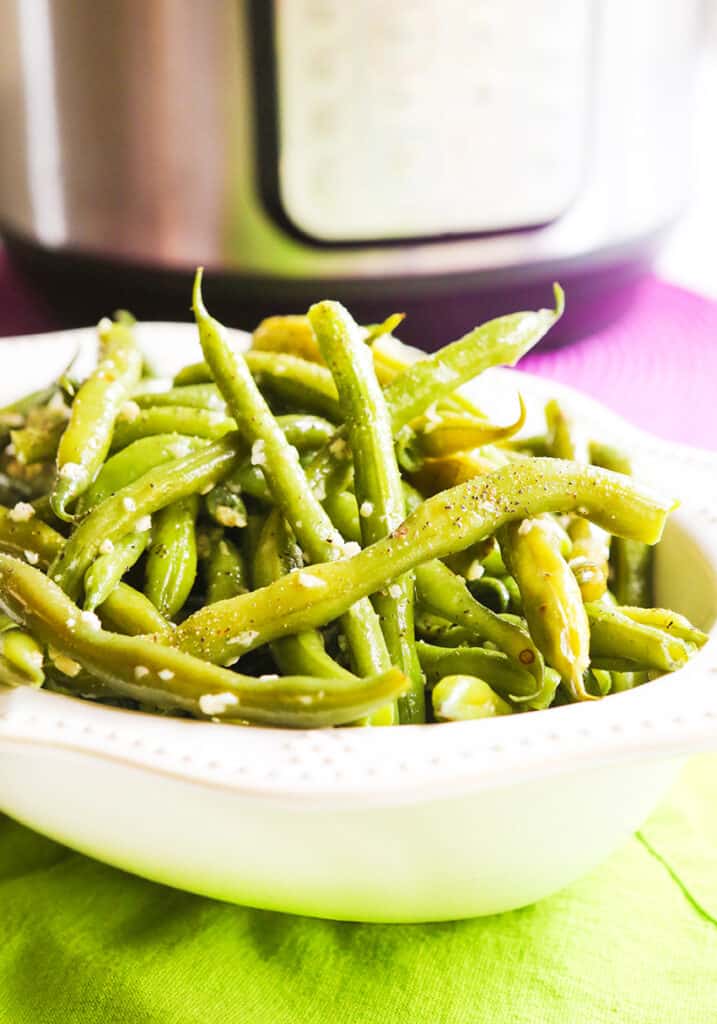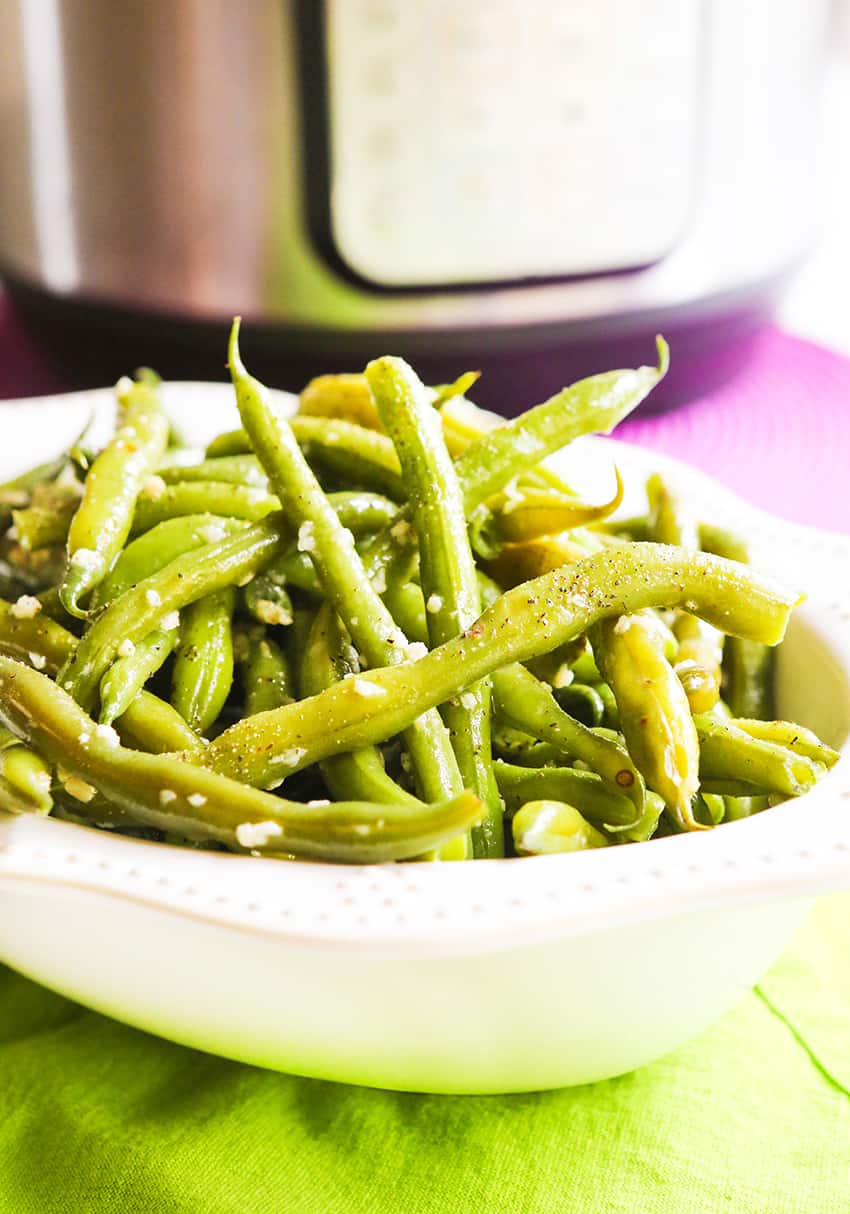 Free up space on your stove top by preparing Instant Pot steamed green beans quickly and perfectly! Enjoy these crunchy-tender, healthy beans as a side dish for any meal. They cook perfectly every single time!
Sweet Potato Casserole with Brown Sugar Topping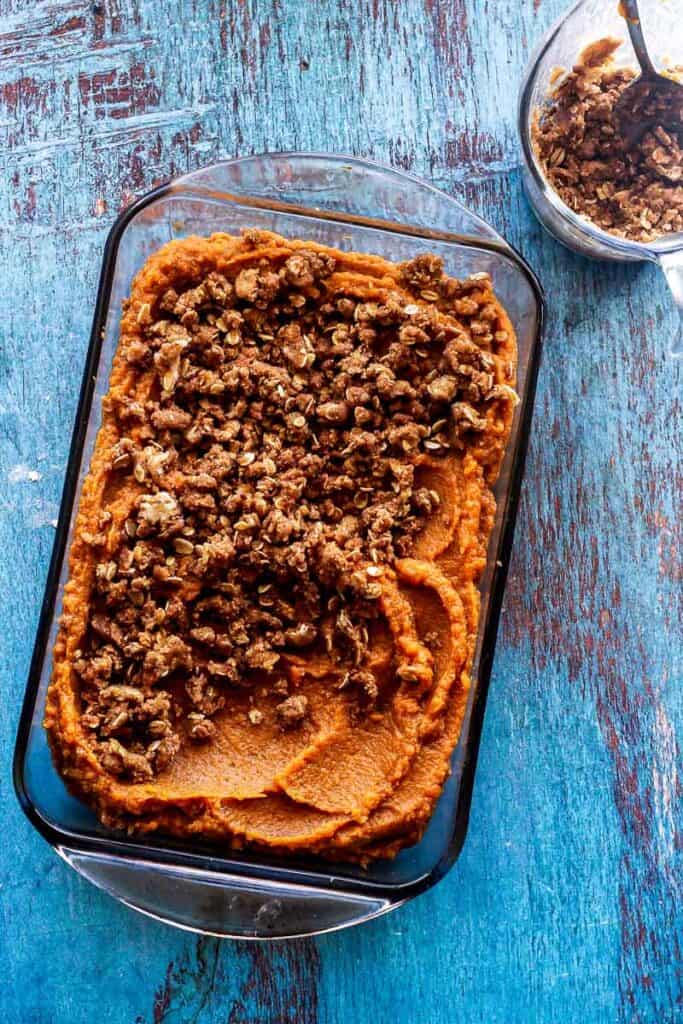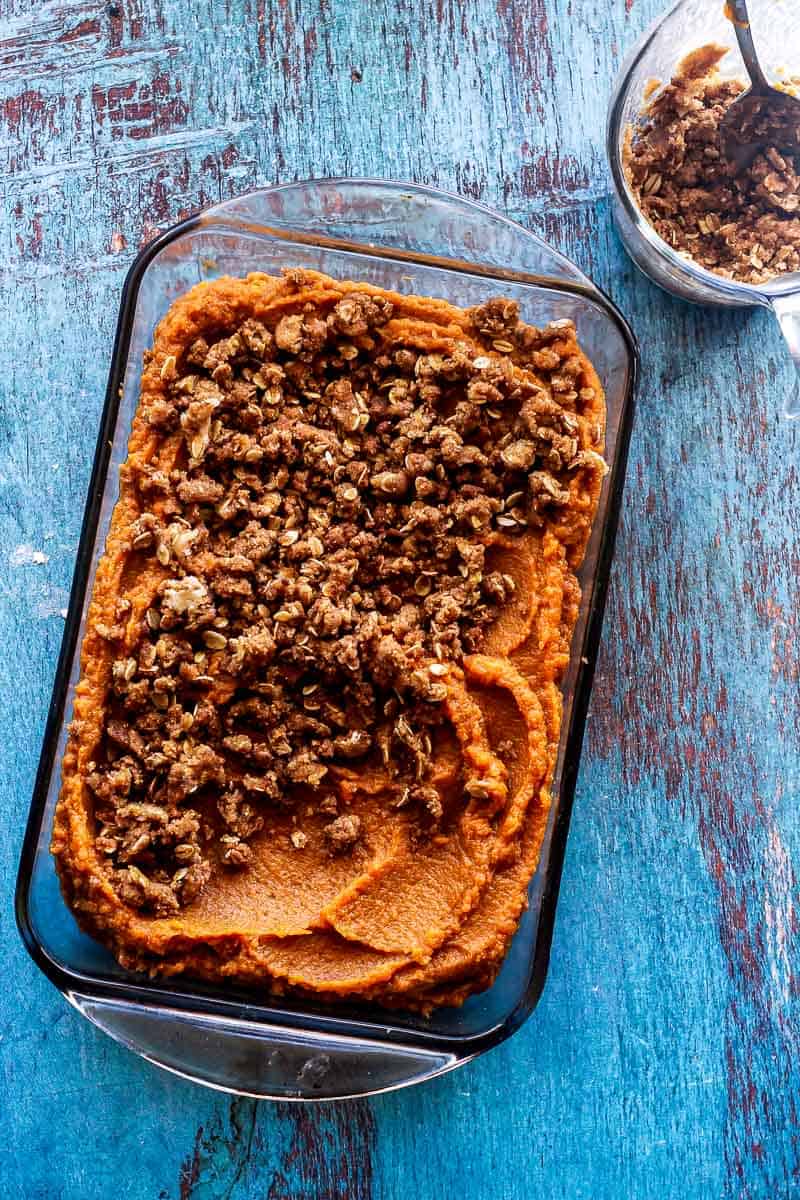 Sweet Potato Casserole (from Sweet Tea + Thyme) is inspired by Ruth's Chris Steakhouse with a decadent sweet potato filling and crunchy brown sugar streusel topping. It's a fantastic autumn and holiday dish that is comforting, sweet, and full of flavor.
Baked Potato Chips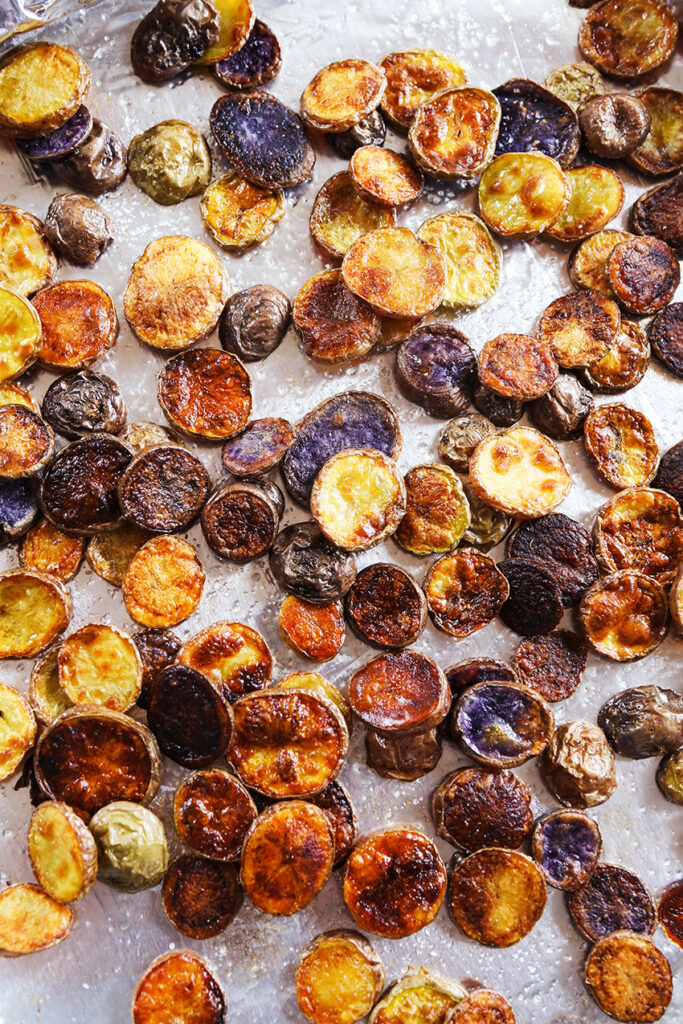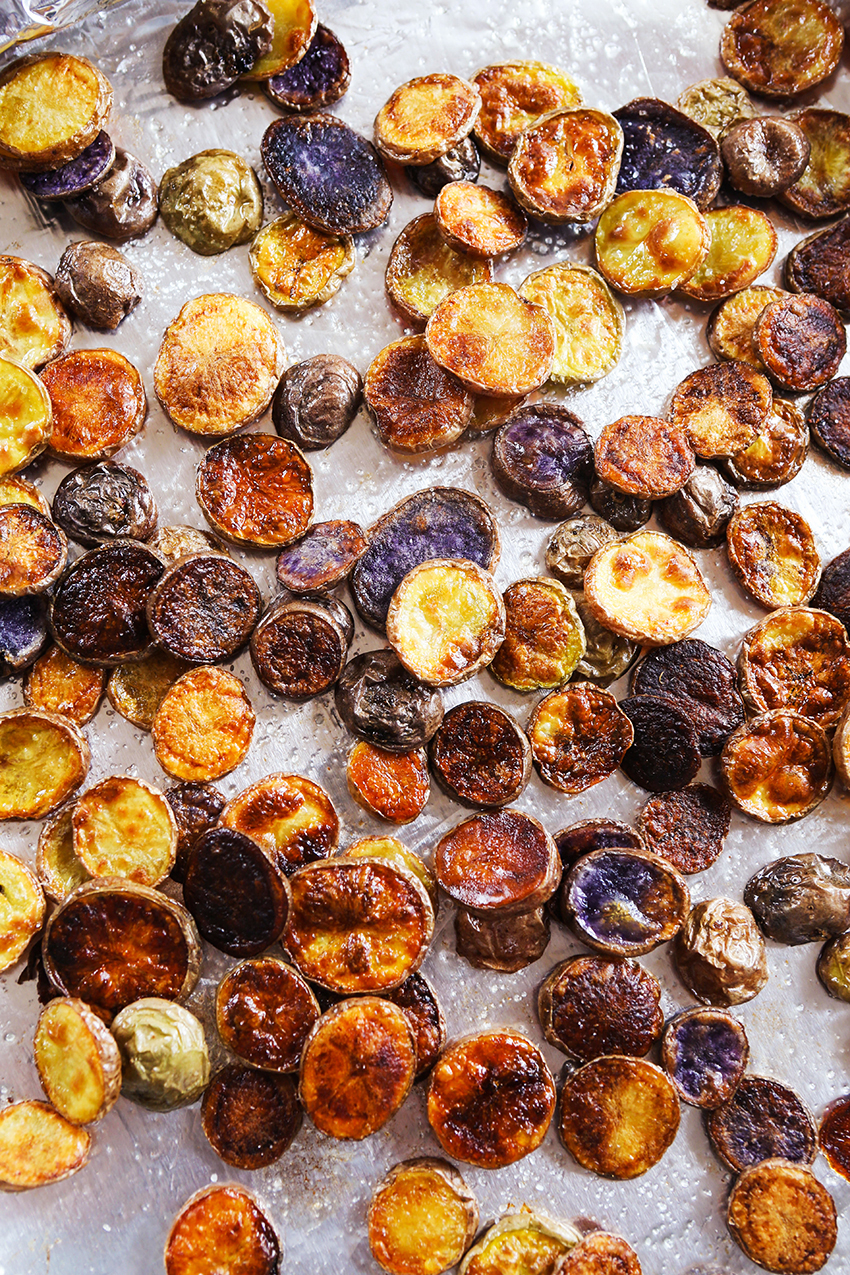 Make potato chips the healthy way! Whole 30 chips are yummy and great as a side dish or snack. So much better than store bought!
Rice and Carrots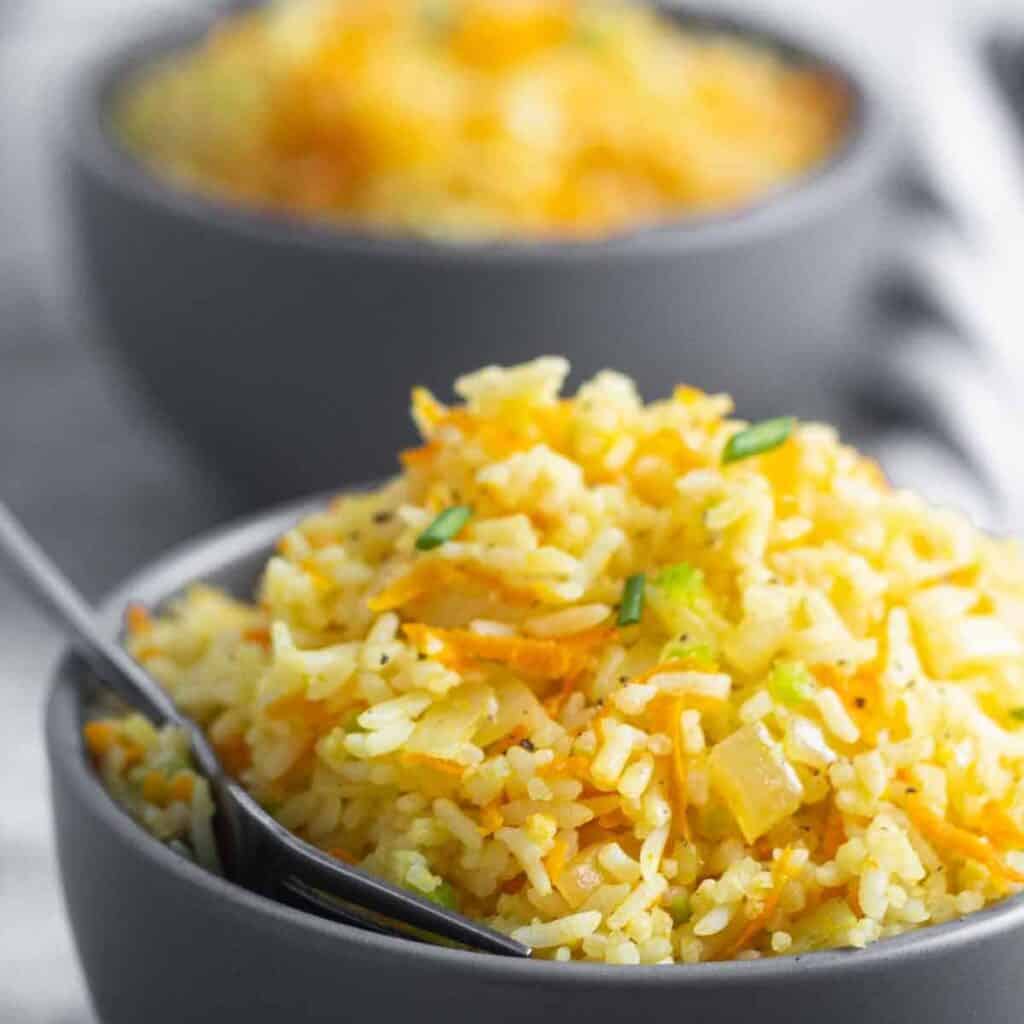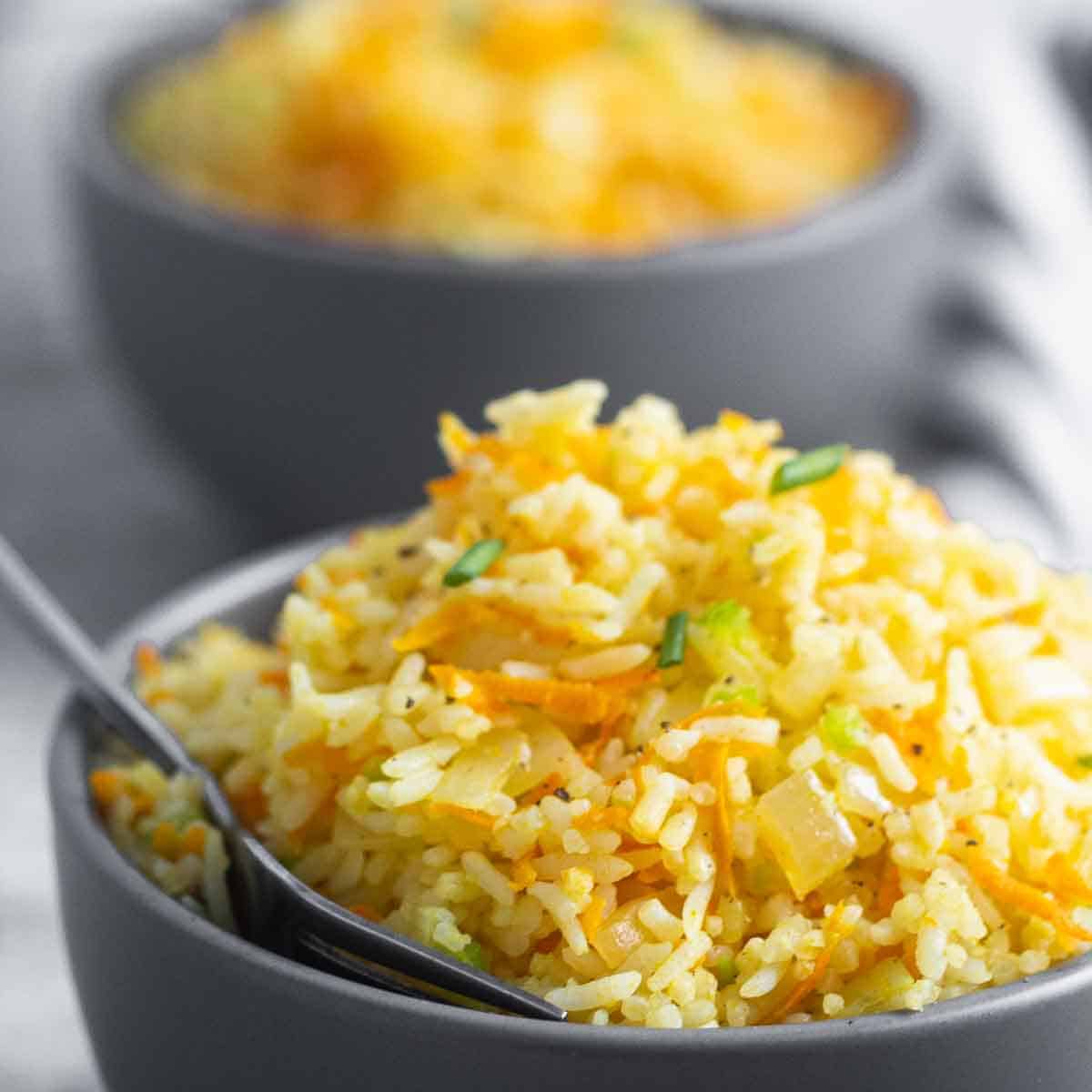 Rice and carrots (from Nashi Food), a perfect recipe to pair with chicken, meat, or whichever protein you have at home. It´s also an easy way to use leftover rice and add more vegetables to your meals.
Grilled Asparagus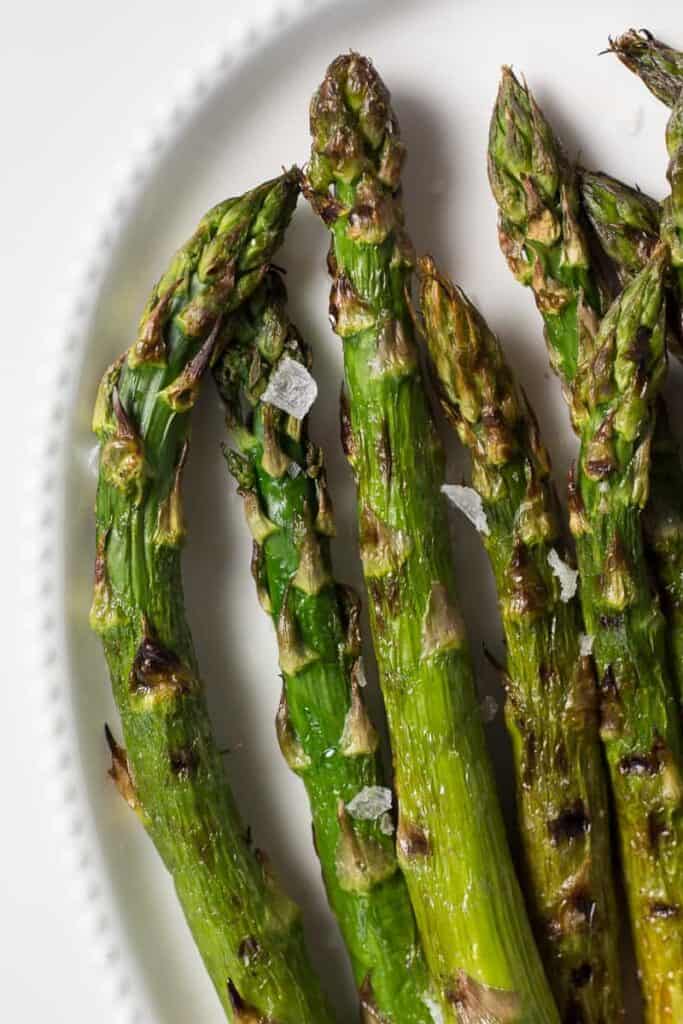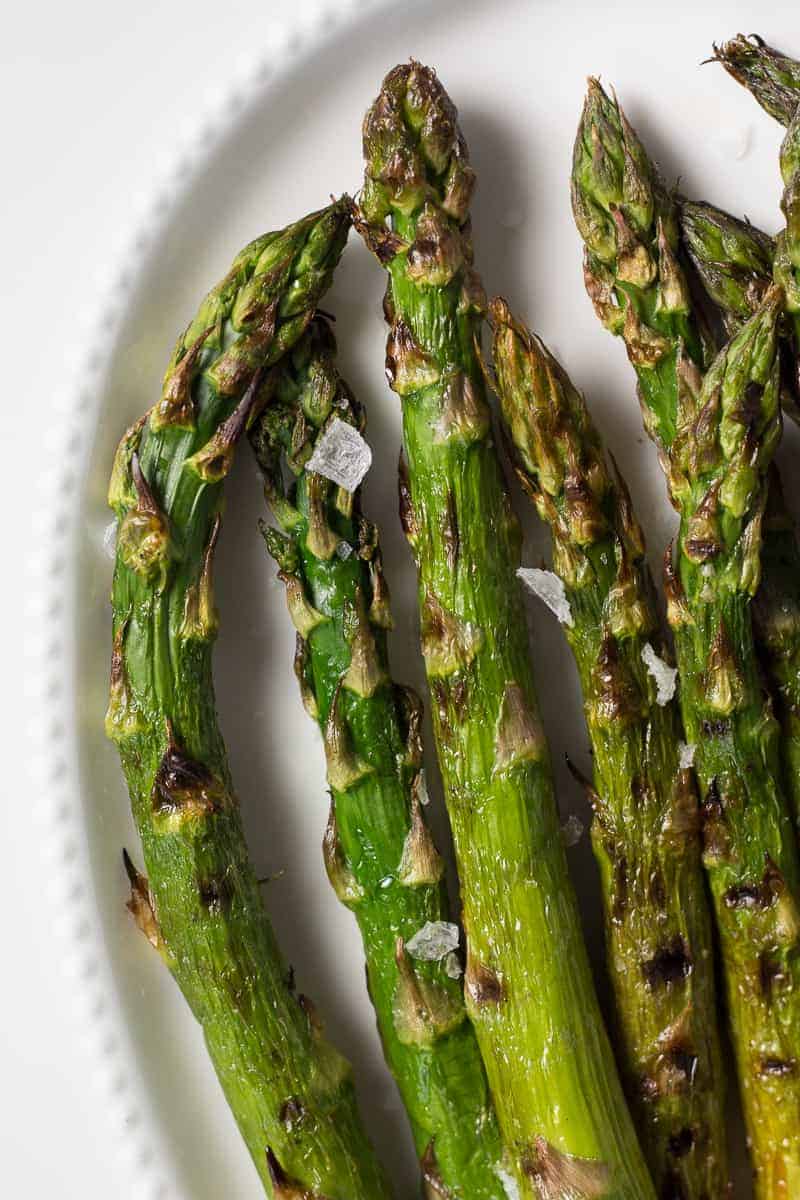 This easy Grilled Asparagus recipe (from Hot Pan Kitchen) is so simple to make and the perfect side dish. With just salt as the seasoning, it's a great way to eat this healthy green veggie.
Ranch Potato Salad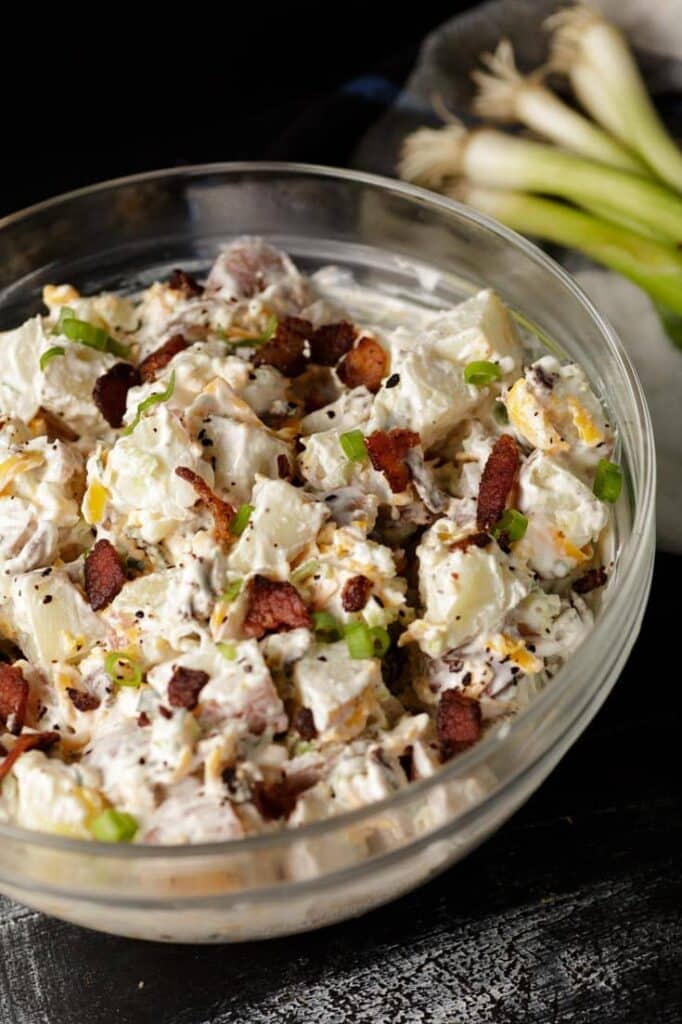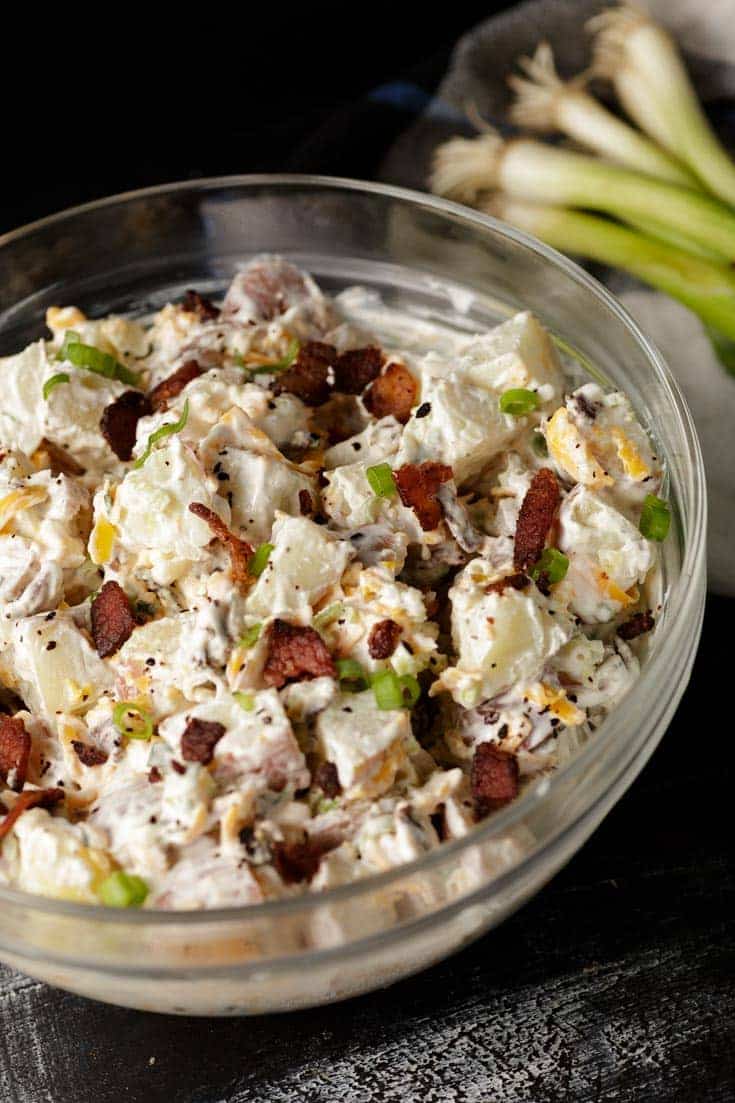 Ranch potato salad (from Butter & Baggage) loaded with bacon, cheese and a sour cream ranch dressing is just what you need for a summer potluck. This red potato salad with crispy bacon is too good to pass up.
French Onion Soup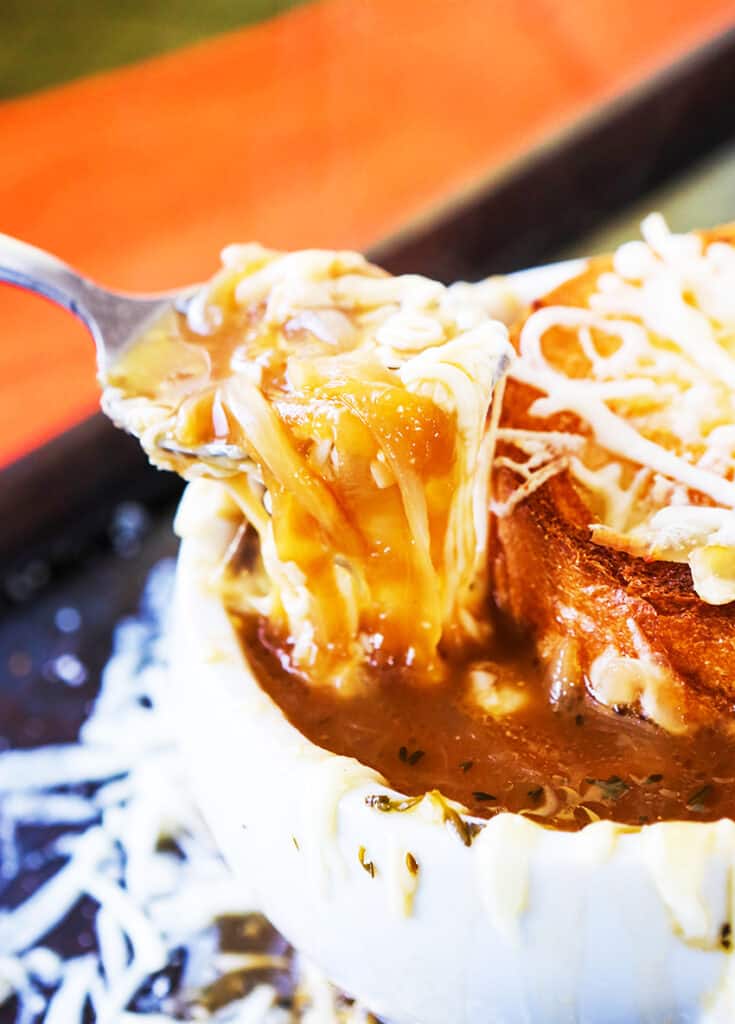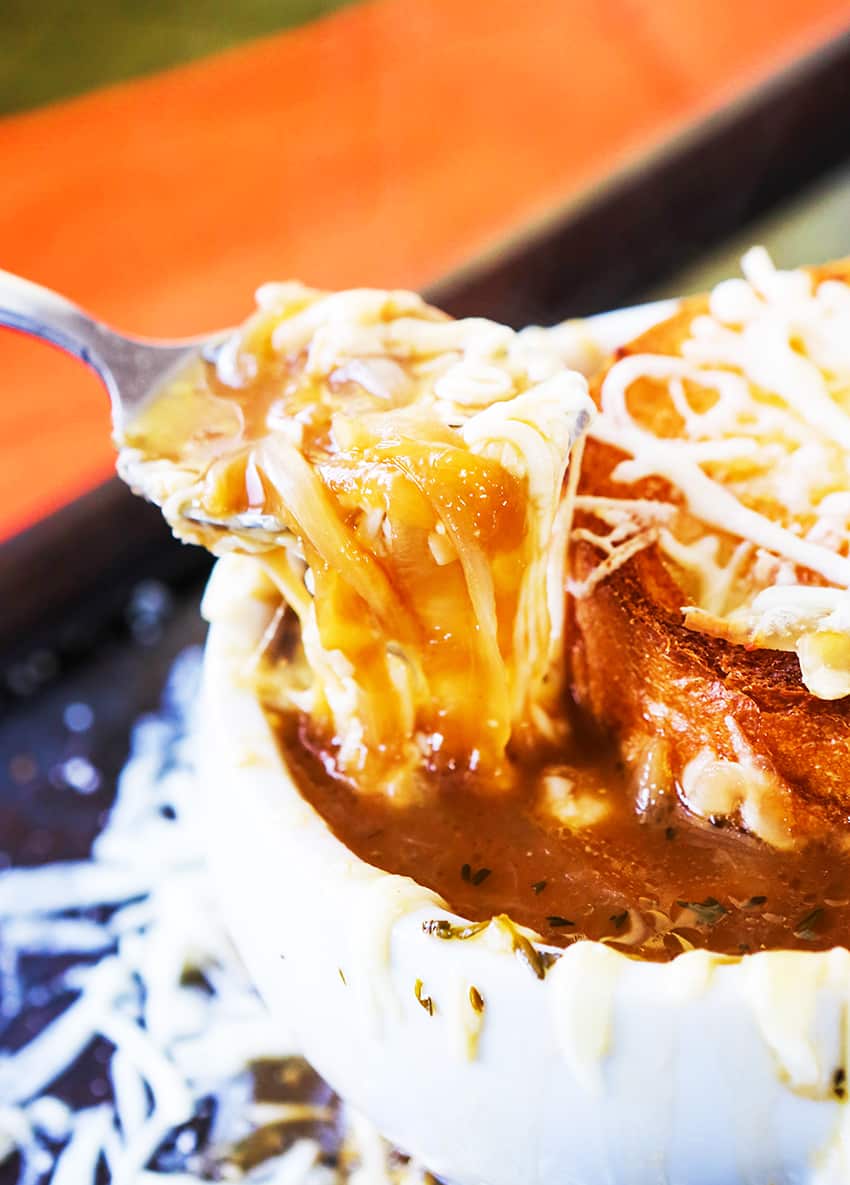 Add this classic French Onion Soup to your recipe arsenal. It is rich, hearty, flavorful and super easy to make. The presentation is impressive and will make people believe you've slaved over a hot stove all day long.
Turmeric Roasted Cauliflower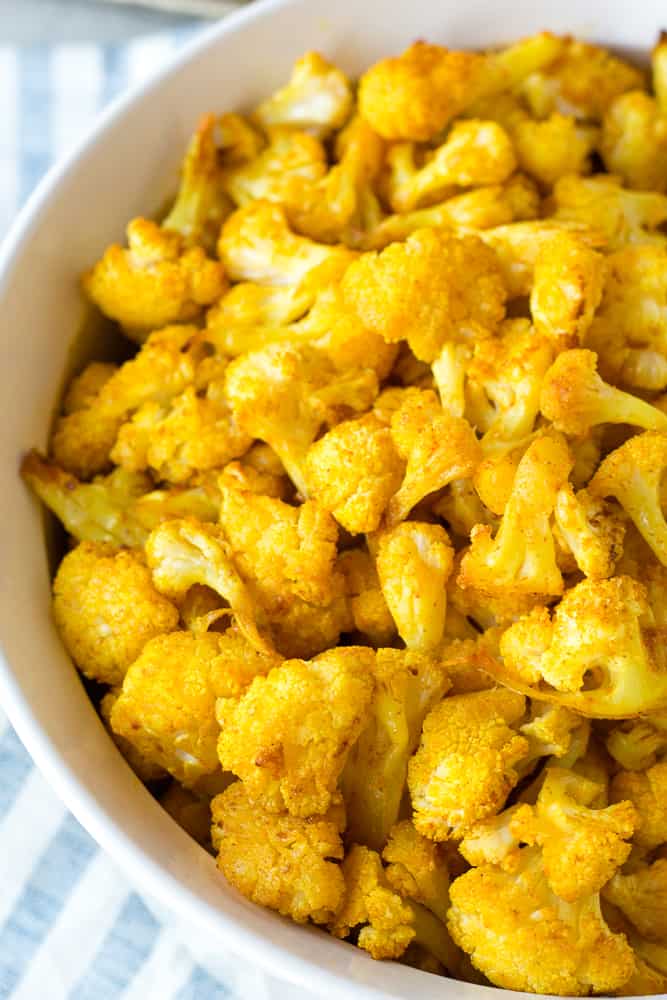 This Turmeric Roasted Cauliflower (from Hot Pan Kitchen) is a perfect side dish for your next Whole30. It's got rich and warm flavors and is easily cooked up in the oven with a simple spice blend and some oil. Try this recipe as a side dish to your next weeknight dinner!
Baked Beans In Instant Pot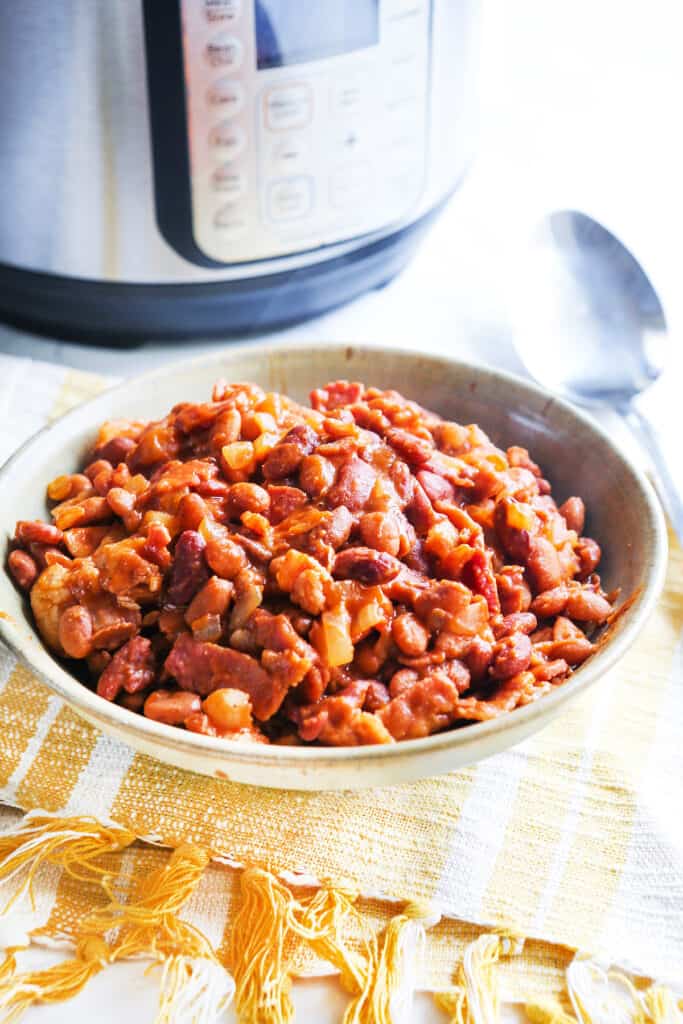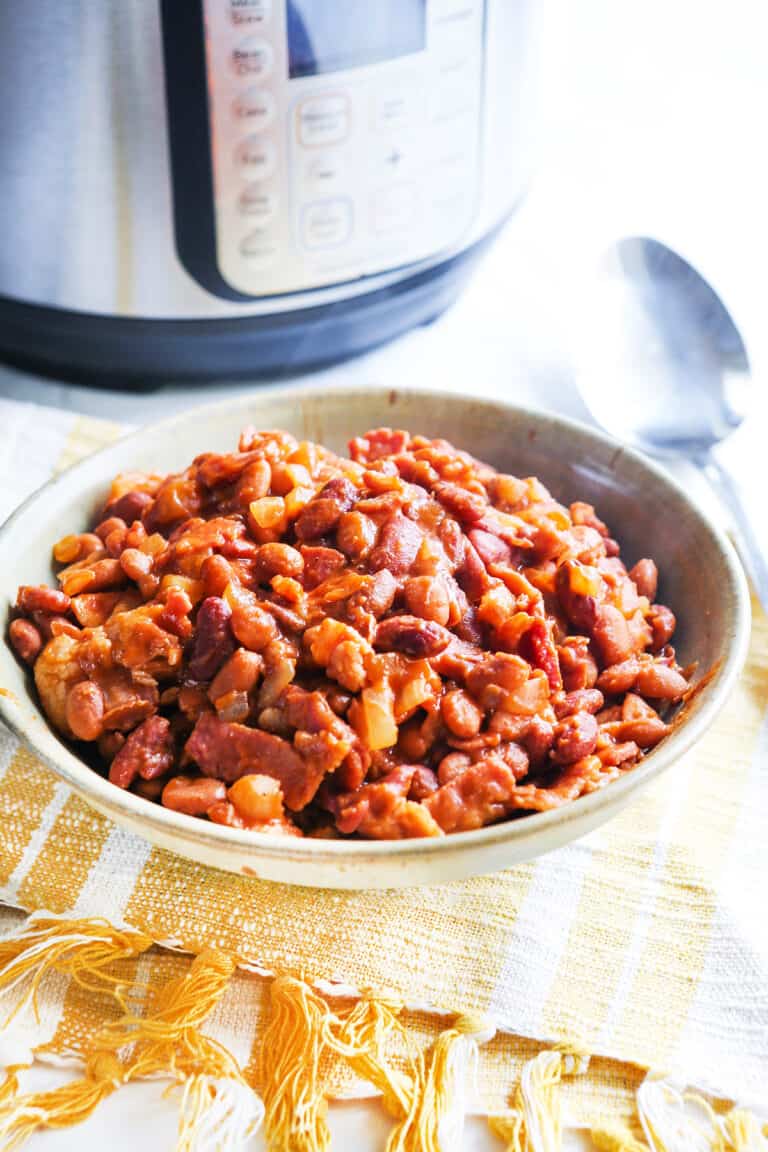 This Baked Beans in Instant Pot recipe is made from scratch using dry beans but with NO SOAKING required! The Instant Pot transforms plain beans into a flavorful side dish, made even more delicious with bacon. Perfect party food or side for any meal or gathering!
Black Bean and Corn Salad with Lime Juice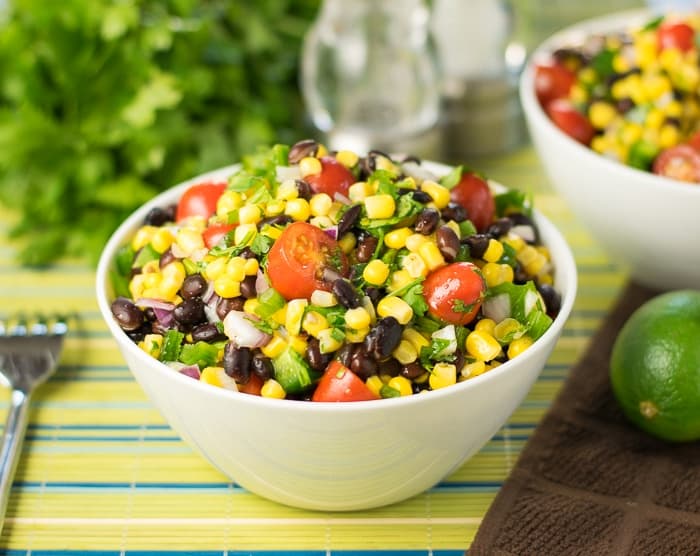 This healthy Black and Bean and Corn Salad (from Fox Valley Foodie) is effortless to make as well. You can prepare and mix together all of the ingredients in less than ten minutes!
Pasta Salad with Italian Dressing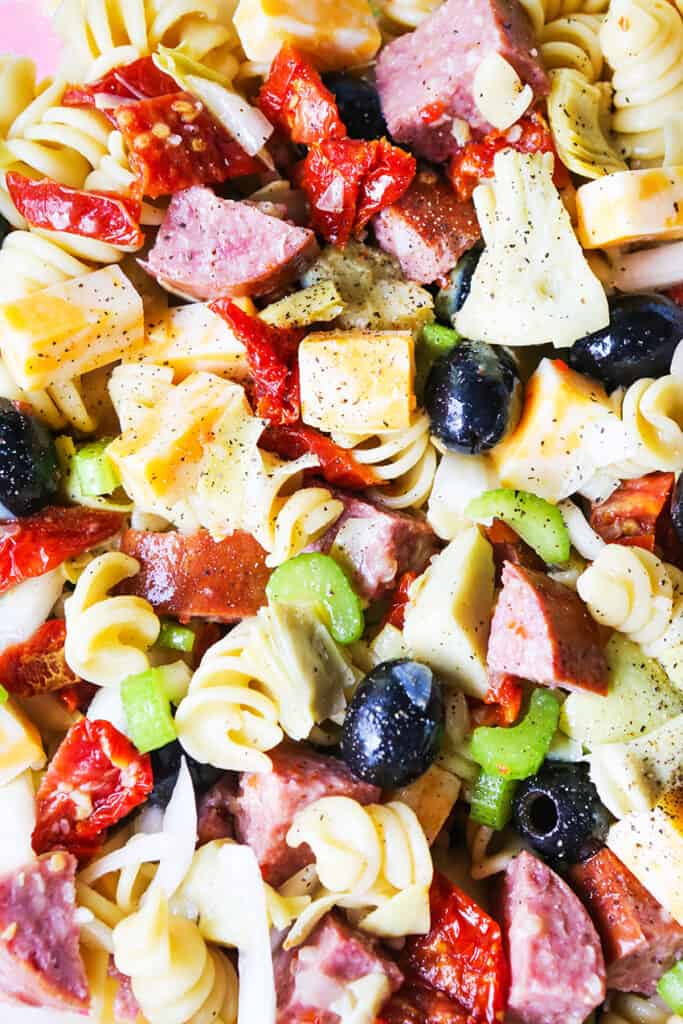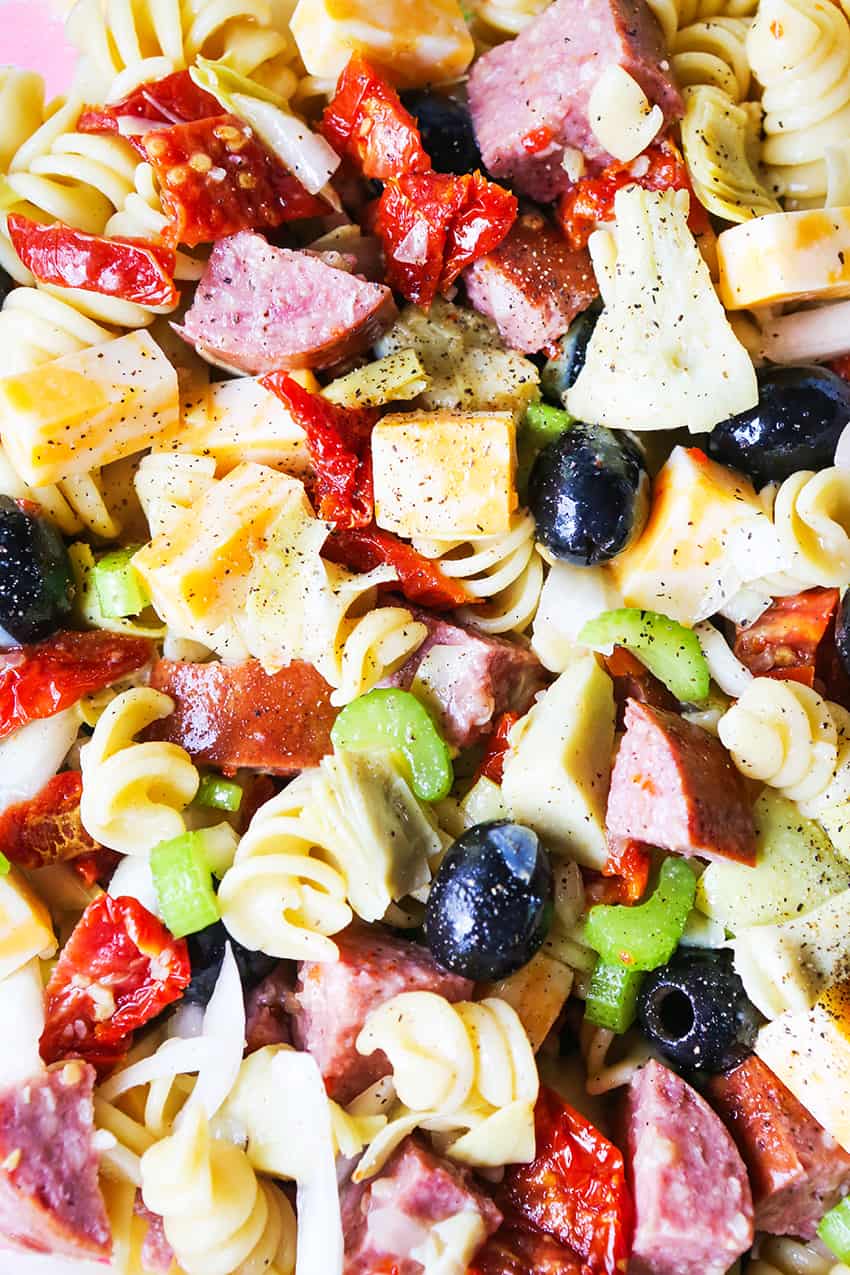 This is the best pasta salad recipe with Italian dressing you will ever find. It is packed full of delicious bites (olives, salami, tomatoes and artichokes). Perfect for parties!
Tomato Basil and Mozzarella Salad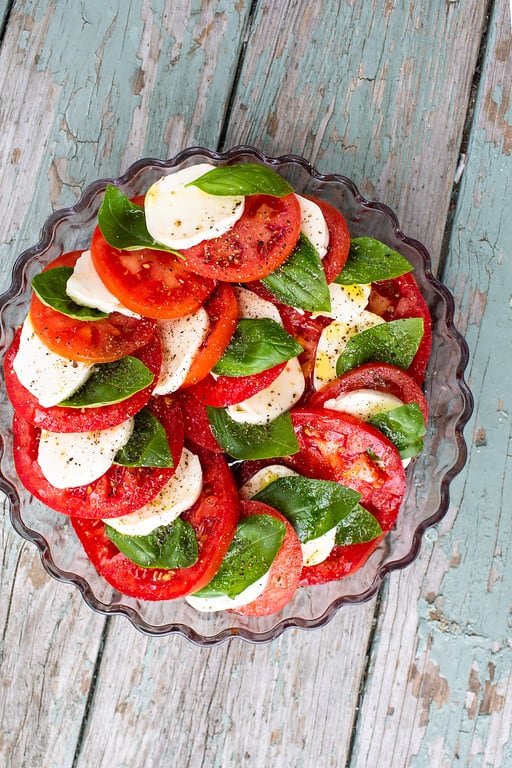 This simple salad of tomato, basil and mozzarella (from Sidewalk Shoes), drizzled with olive oil and salt and pepper is also known as Insalata Caprese. Whatever you call it, you'll definitely call it delicious!
Vegetable Patties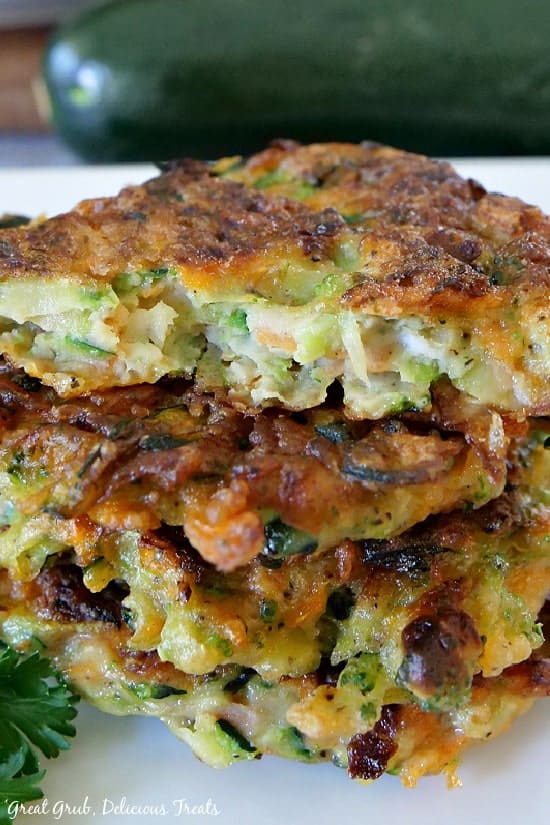 Great vegetable patties (from Great Grub Delicious Treats) do not need to taste like meat. I prefer that they don't. If you need to fool your taste buds in order to eat vegetables, you aren't making your vegetables right. Instead of disguising my veggies as meat, I like to put that veggie taste front and center in my patties. Then I back it up with some of my favorite Cajun seasoning blend for some spicy kick.