If you are searching for Fourth of July breakfast ideas to serve to guests this year, you've come to the right place! You'll find festive, savory and sweet options that will all go down easily!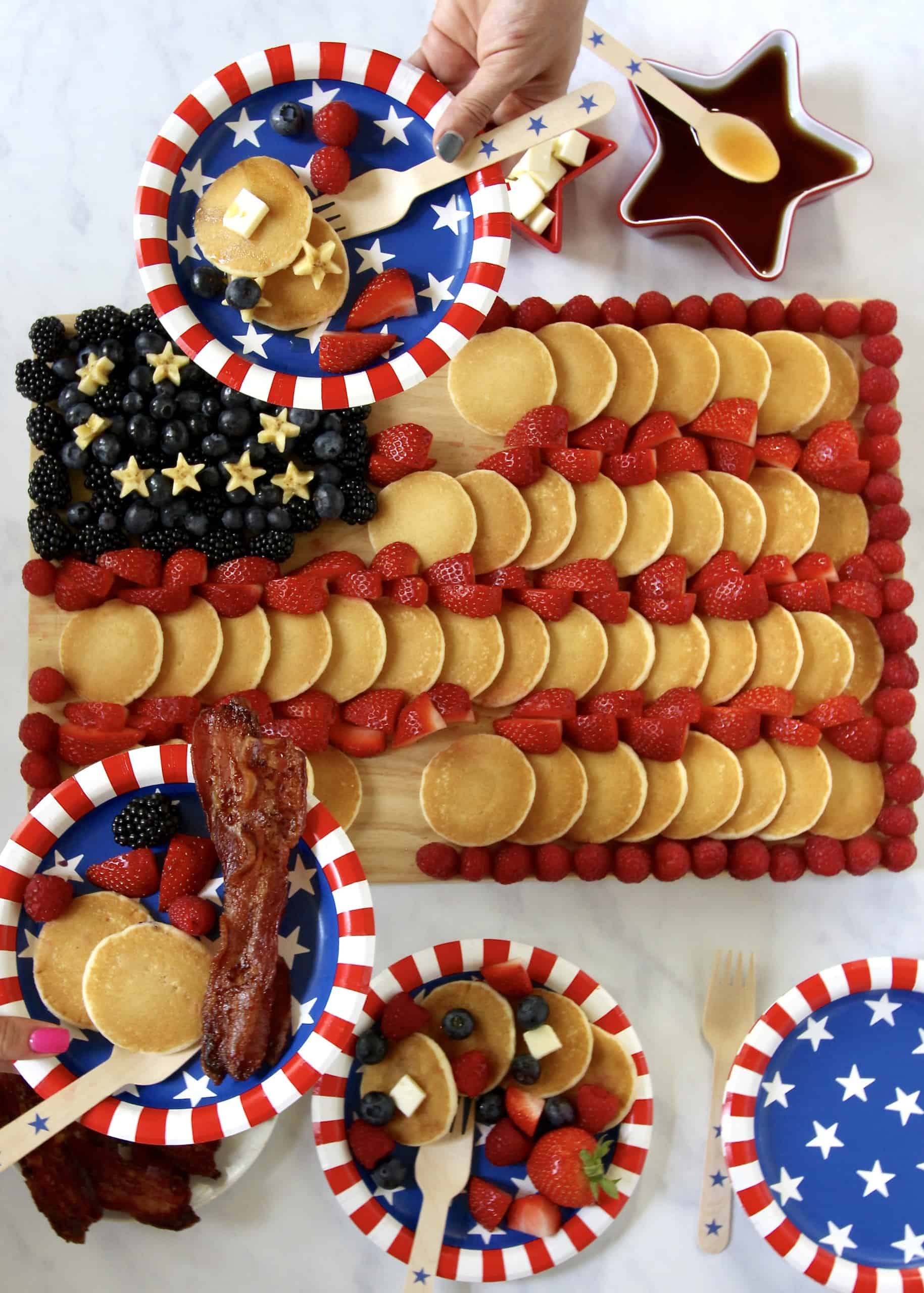 I don't know about you, but one of my favorite parts of any holiday is hosting guests and serving them delicious food. There is a reason "gather, feed and enjoy" is the motto I live by here at Pip and Ebby.
The 4th of July offers so many possibilities for serving guests, with options for red, white and blue themes. If you are hosting guests and plan to serve breakfast or brunch for this upcoming summer holiday, consider throwing a few of the recipes below together for them!
Deliciously Fun Breakfast Ideas For Guests
Egg bakes or casseroles
Fresh fruit salad
Bloody Mary bars
Mimosas
Breakfast pizza
Egg scrambles
Donuts
Monkey bread
Scones
Pancakes
French Toast
Ways To Add a Patriotic Flavor to Traditional 4th of July Foods
Serve foods with naturally red or blue colors such as apple slices, strawberries, blueberries or other fresh berries.
Create an American flag out of fruit, creating patriotic colors.
Red, white and/or blue sprinkles will add a patriotic flair to any dessert, smoothie, pancakes, waffles or French toast!
Pull out your blue or red food coloring and use it to alter the color of pancake batter or waffle batter.
Use a cookie cutter to cut fruit such as watermelon or canteloupe into star shape pieces.
Fourth of July Breakfast Ideas – 34 Delicious Recipes
Looking for summer drink recipes to help celebrate America's birthday? Check out this recipe roundup to find the perfect beverage to round out your perfect hot summer day celebration. Transform ordinary beverages into patriotic cocktails!
Instant Pot Breakfast Burritos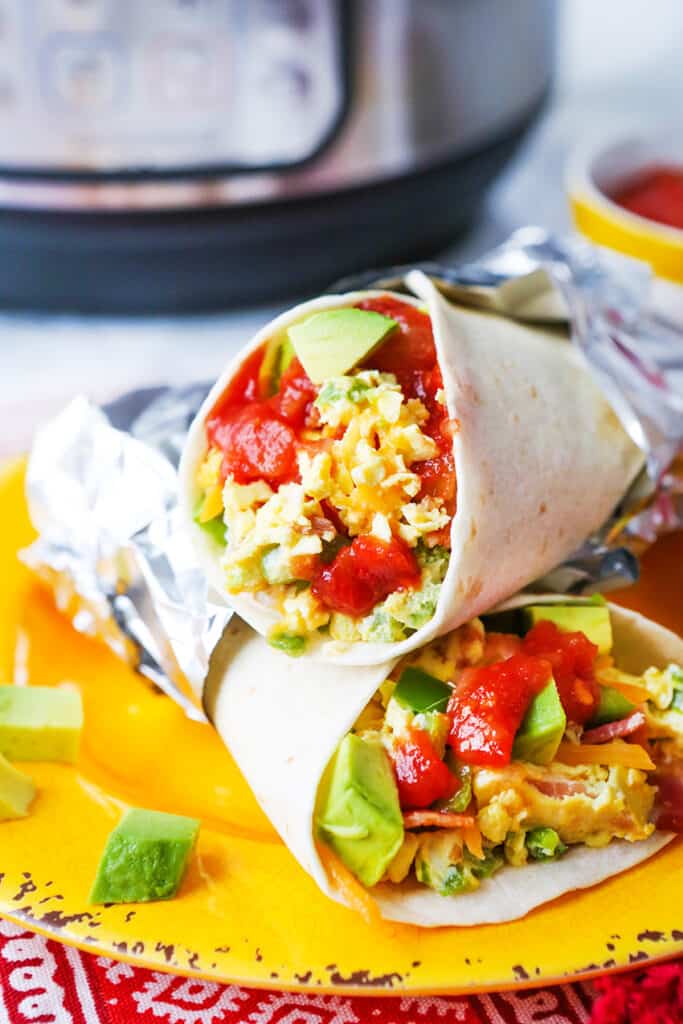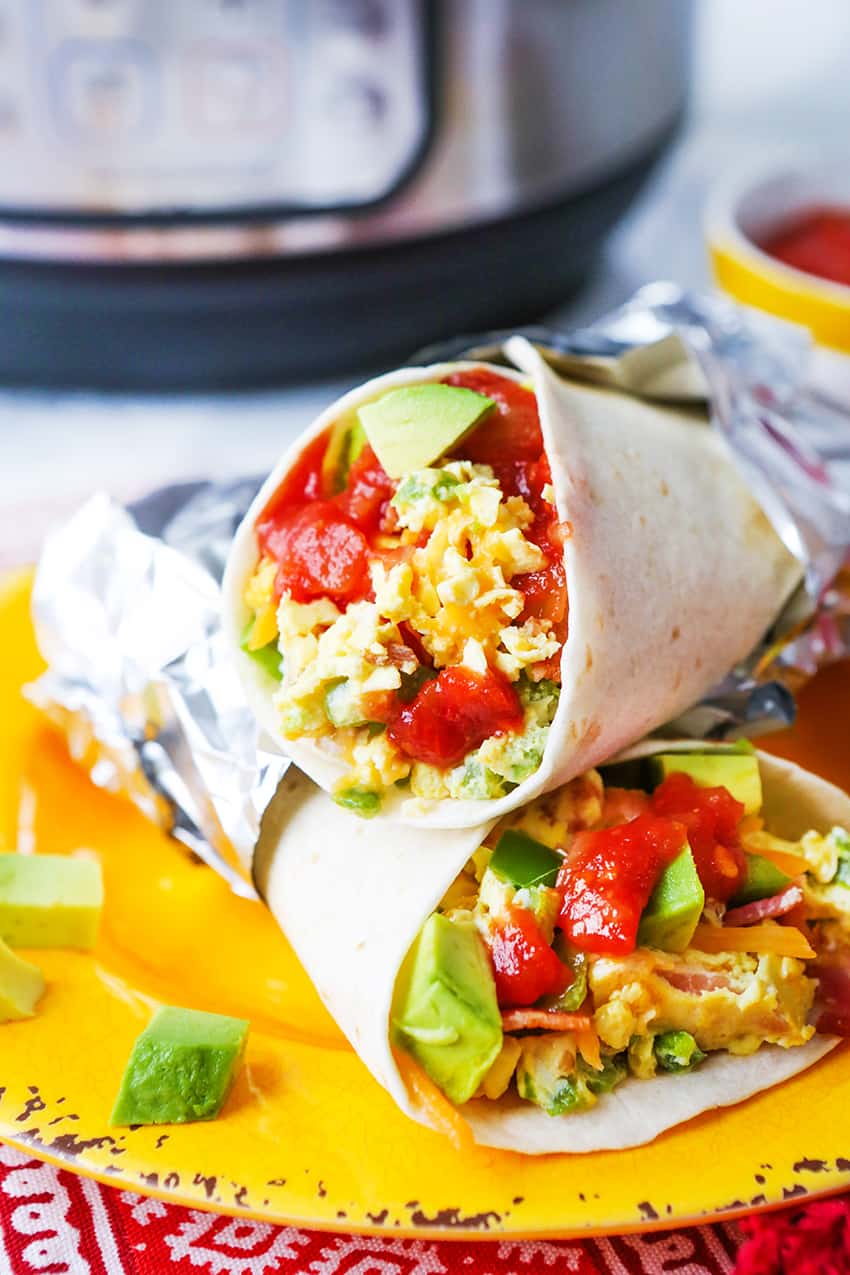 Instant Pot Breakfast Burritos are the perfect easy breakfast for busy mornings or for overnight guests. Experiment with using a variety of ingredients to add to the eggs for a unique flavor experience every time.
Patriotic Flag Donuts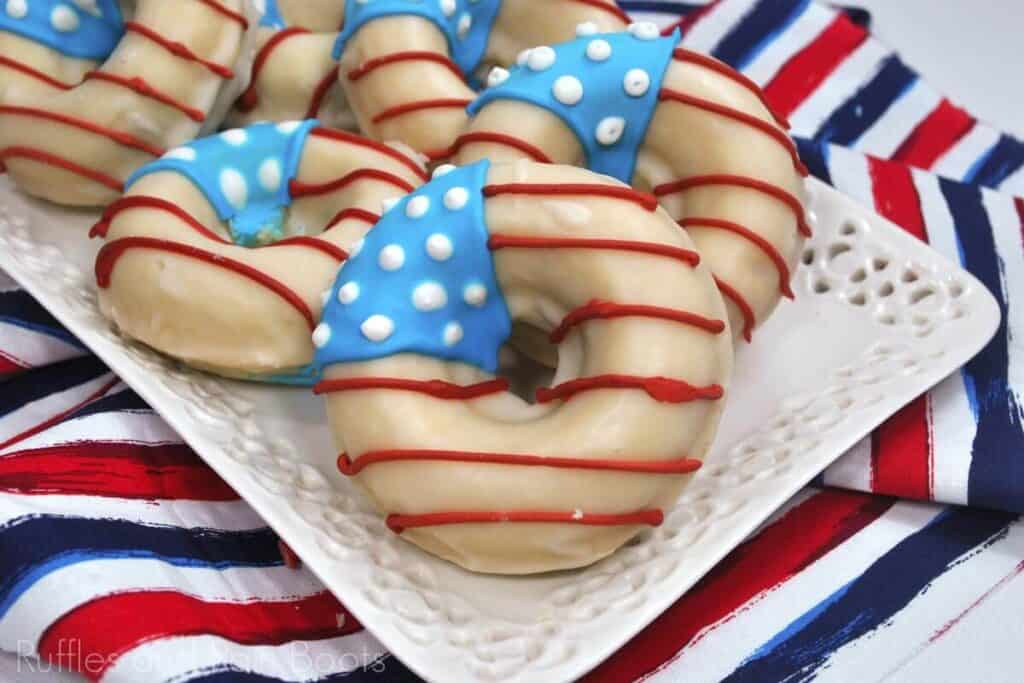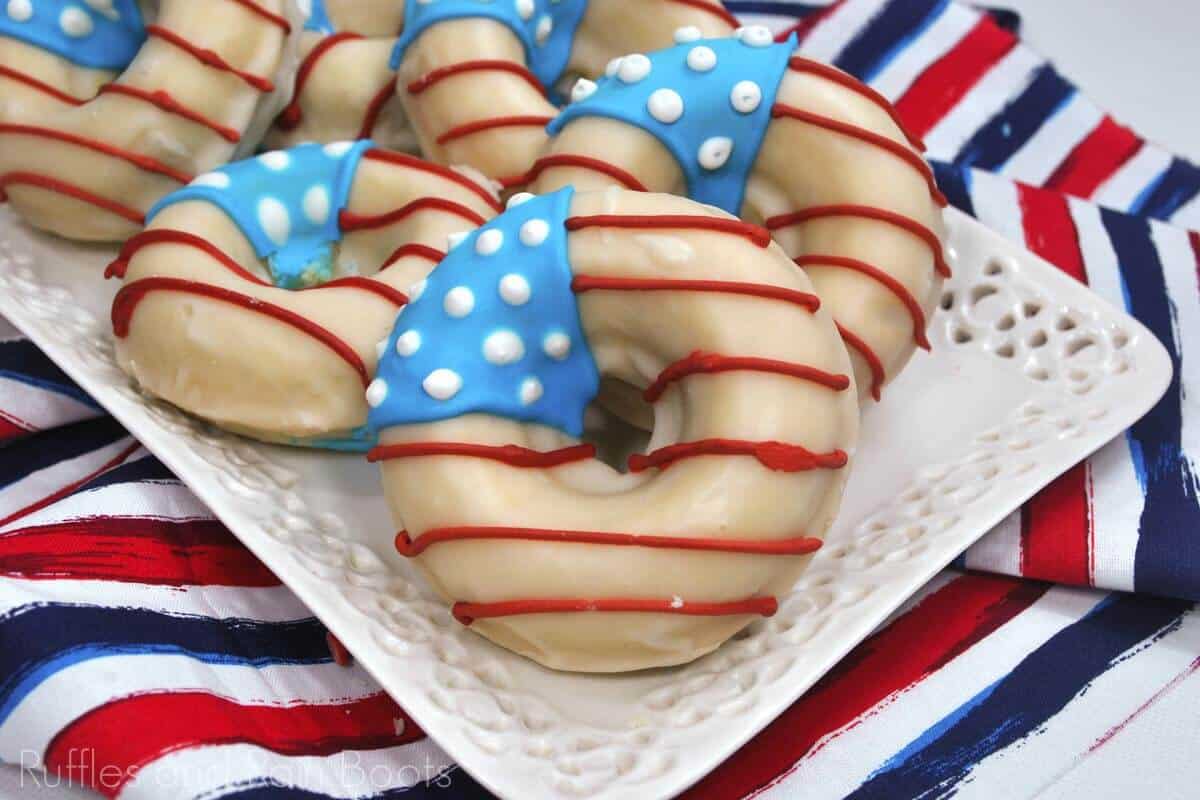 These patriotic flag donuts (from Ruffles and Rainboots) are the best July 4th breakfast idea! The kids can help make them and they're such fun patriotic doughnuts to celebrate the holiday.
Apple Pie Monkey Bread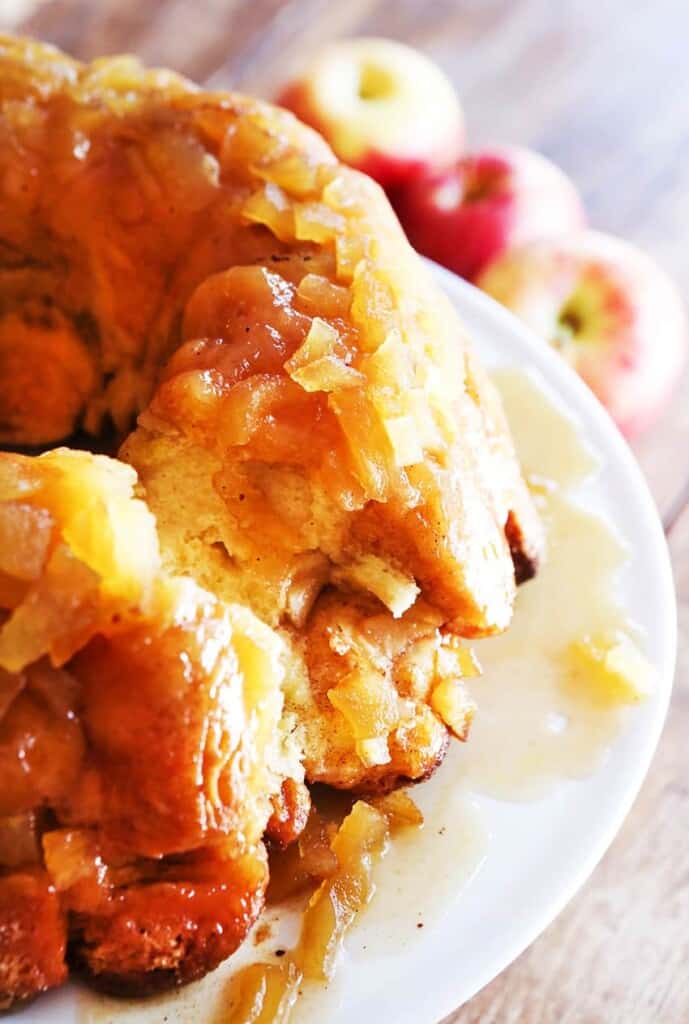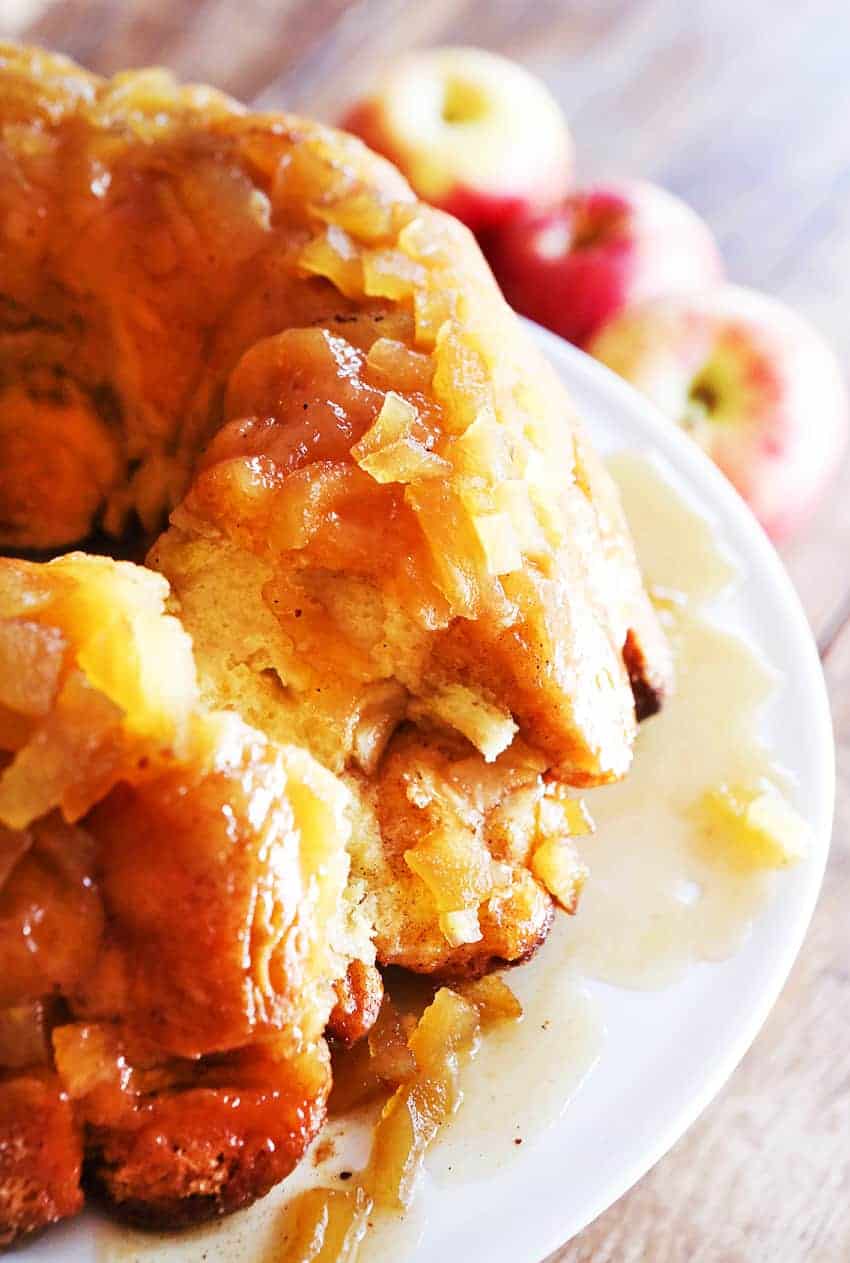 Transform apple pie into a delicious monkey bread that you can eat with your fingers! Apple Pie Monkey Bread is great for breakfast OR dessert!
Cherry Blueberry Scones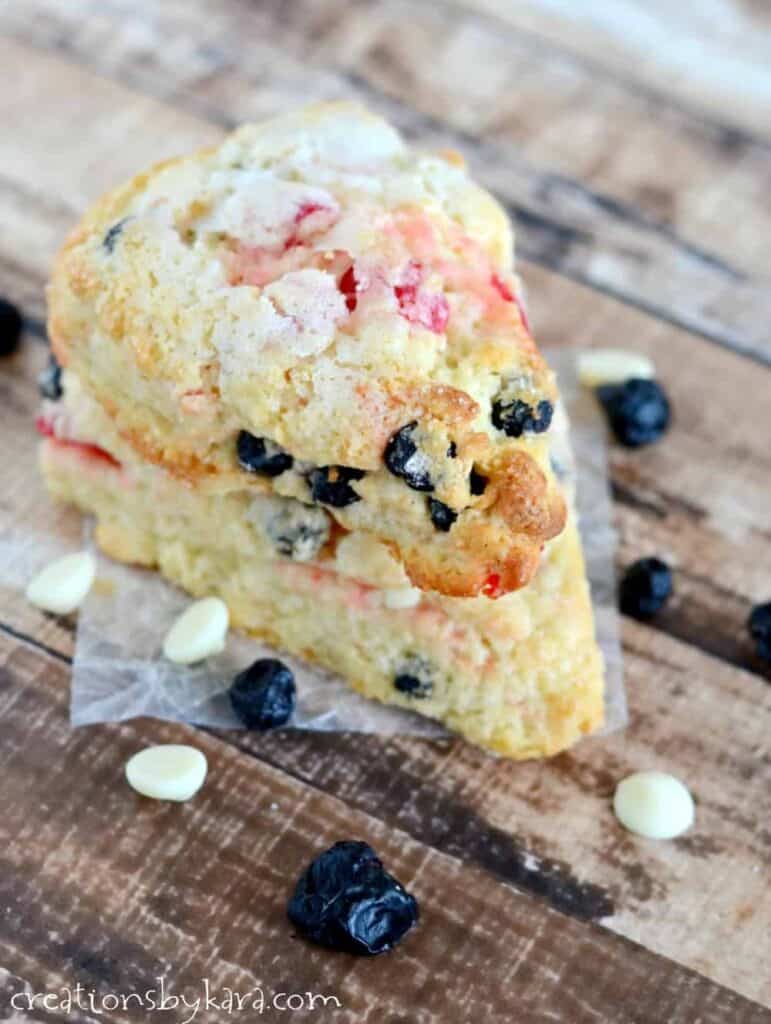 Start the 4th of July off right with these yummy patriotic breakfast scones (from Creations by Kara). They are so pretty, and so easy to make!
Red White and Blue Pancakes without Buttermilk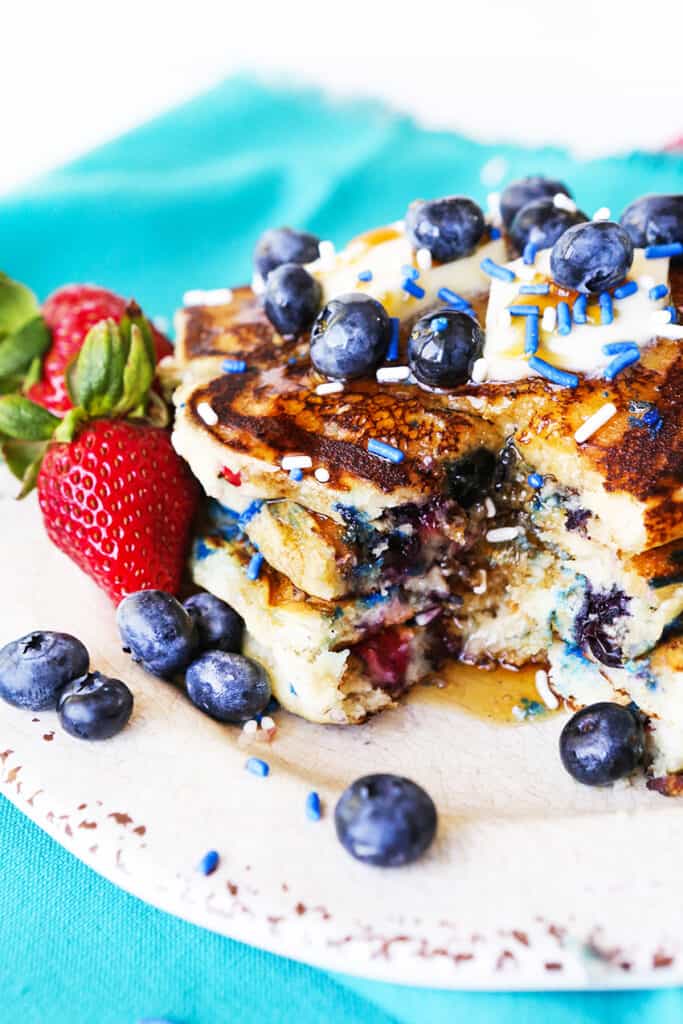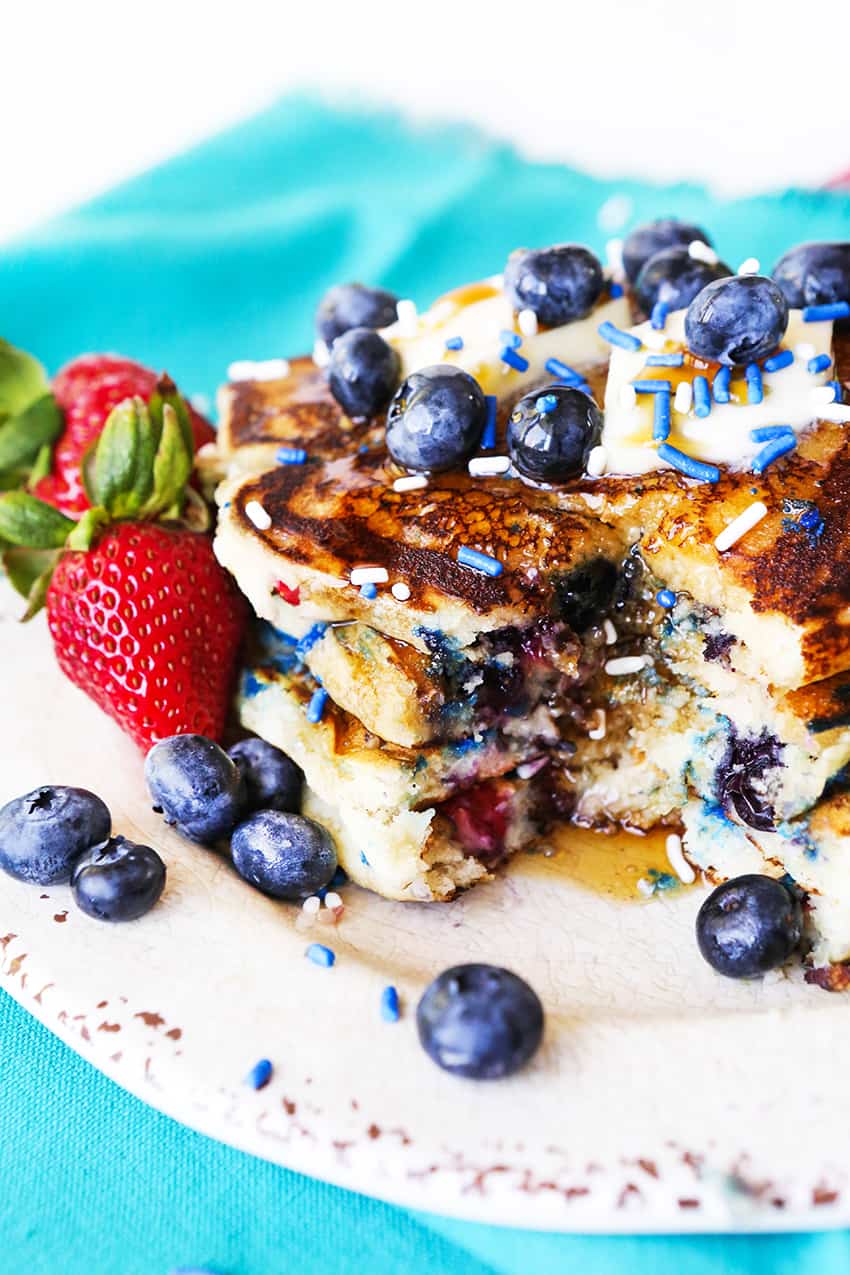 This pancake recipe without buttermilk makes breakfast super fun! Add sprinkles and other types of berries to add color, flavor and smiles to your breakfast table to celebrate 4th of July.
Chile Relleno Casserole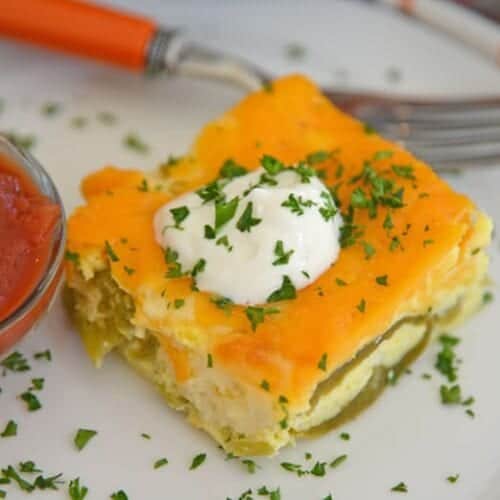 My favorite breakfast recipe EVER: Chile Relleno Casserole. This beloved recipe has received a lot of feedback, good and bad, read below to see why!
Mixed Berry Croissant Breakfast Bake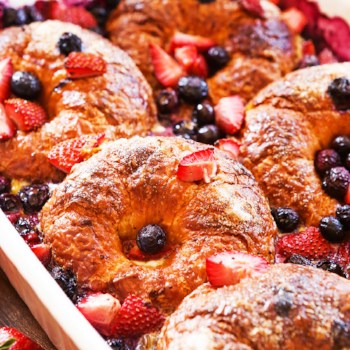 Instant Pot Breakfast Burritos are the perfect easy breakfast for busy mornings or for overnight guests. Experiment with using a variety of ingredients to add to the eggs for a unique flavor experience every time.
3 Ingredient Patriotic Mimosa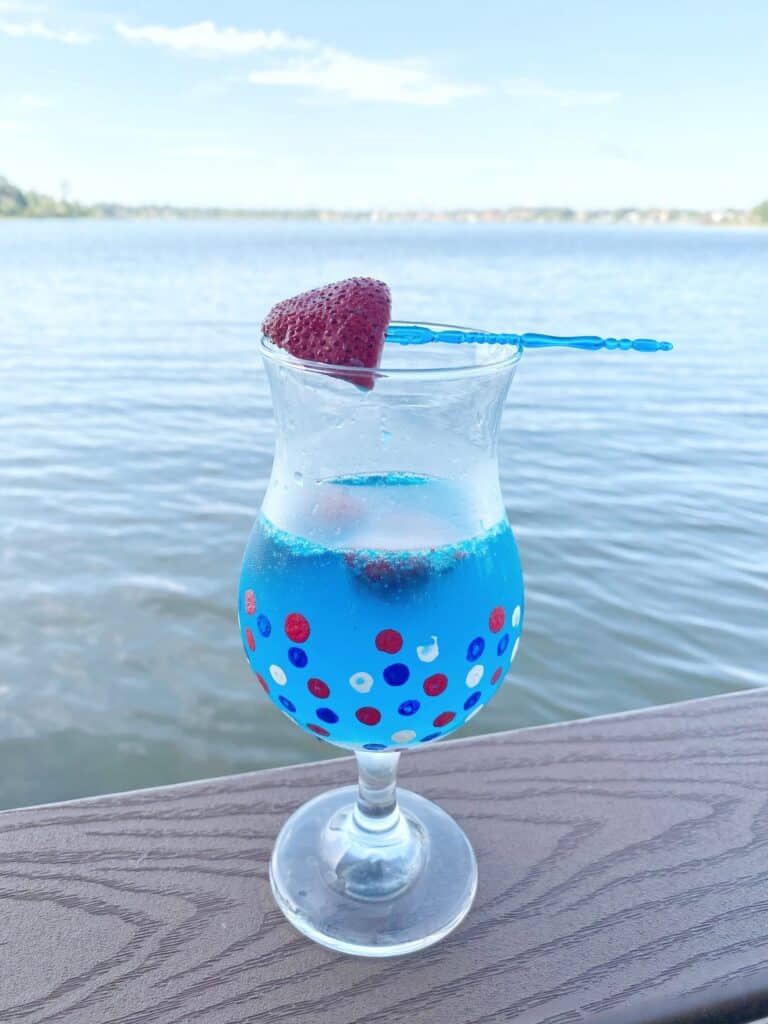 My Easy Patriotic Mimosa (from Lake Life State of Mind) is the perfect cocktail to make for your 4th of July and Memorial Day breakfast or brunch. With just three ingredients, you'll have a beautiful blue cocktail to serve at any patriotic party!
Healthy Breakfast Pizza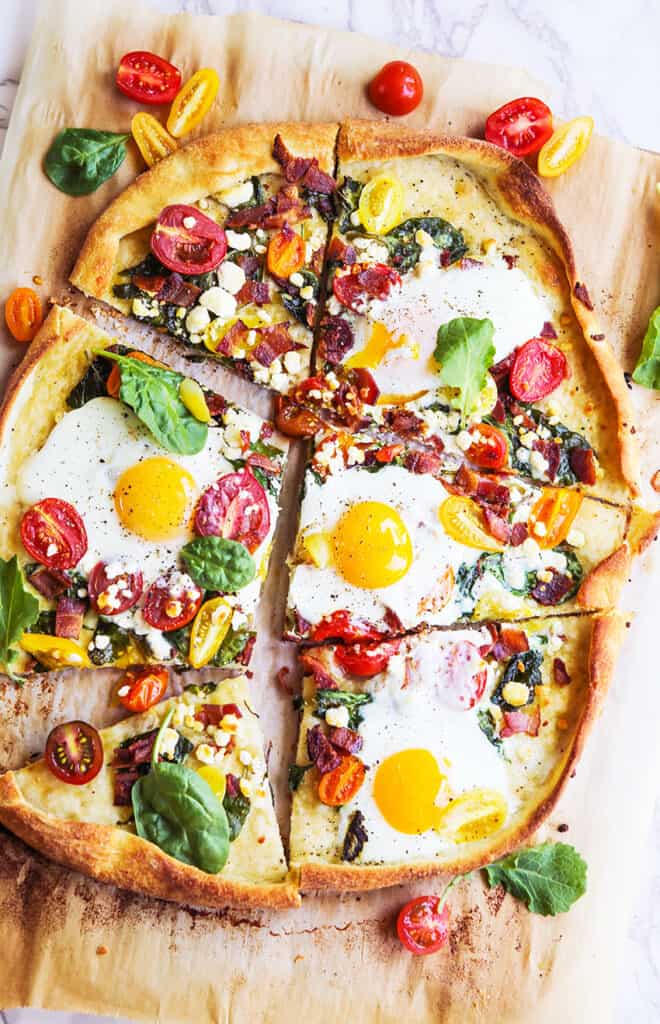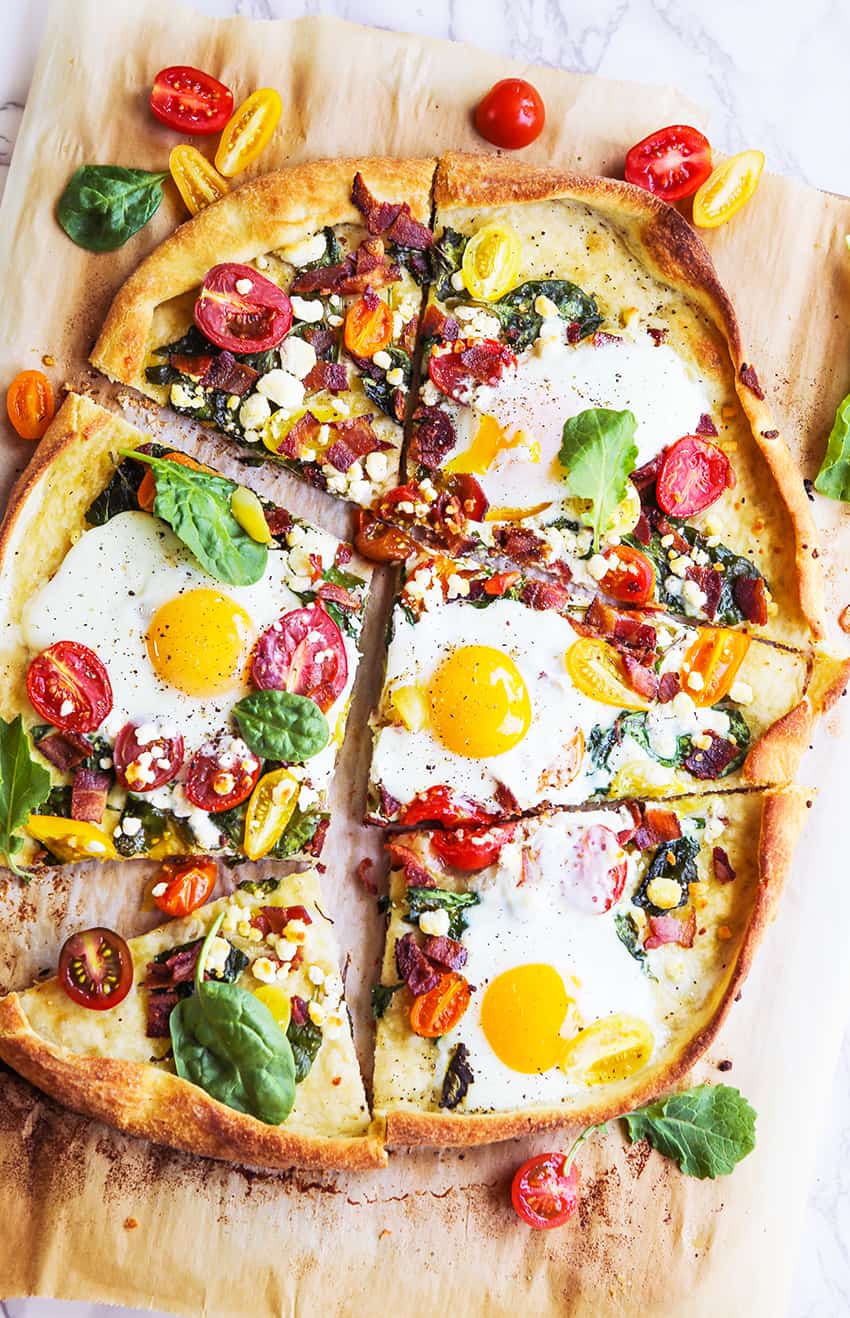 Enjoy breakfast in pizza form in just 20 minutes! Eggs, bacon, spinach and goat cheese are supremely delicious atop this healthy breakfast pizza recipe. This is a super fun way to start your day!
Breakfast Casserole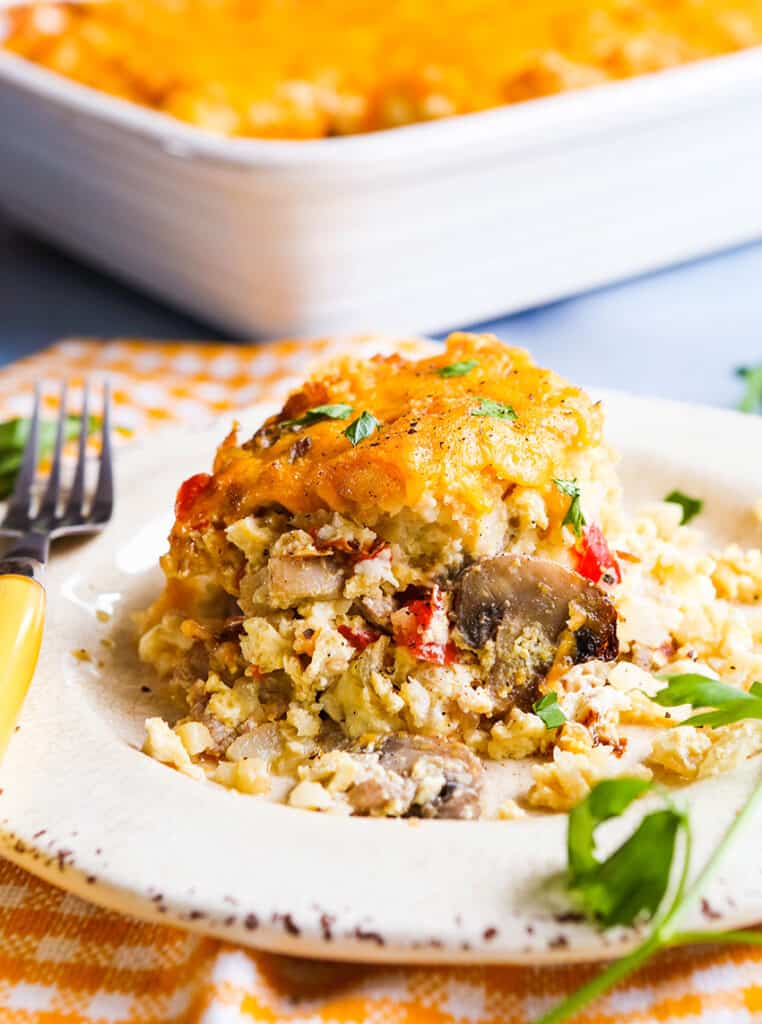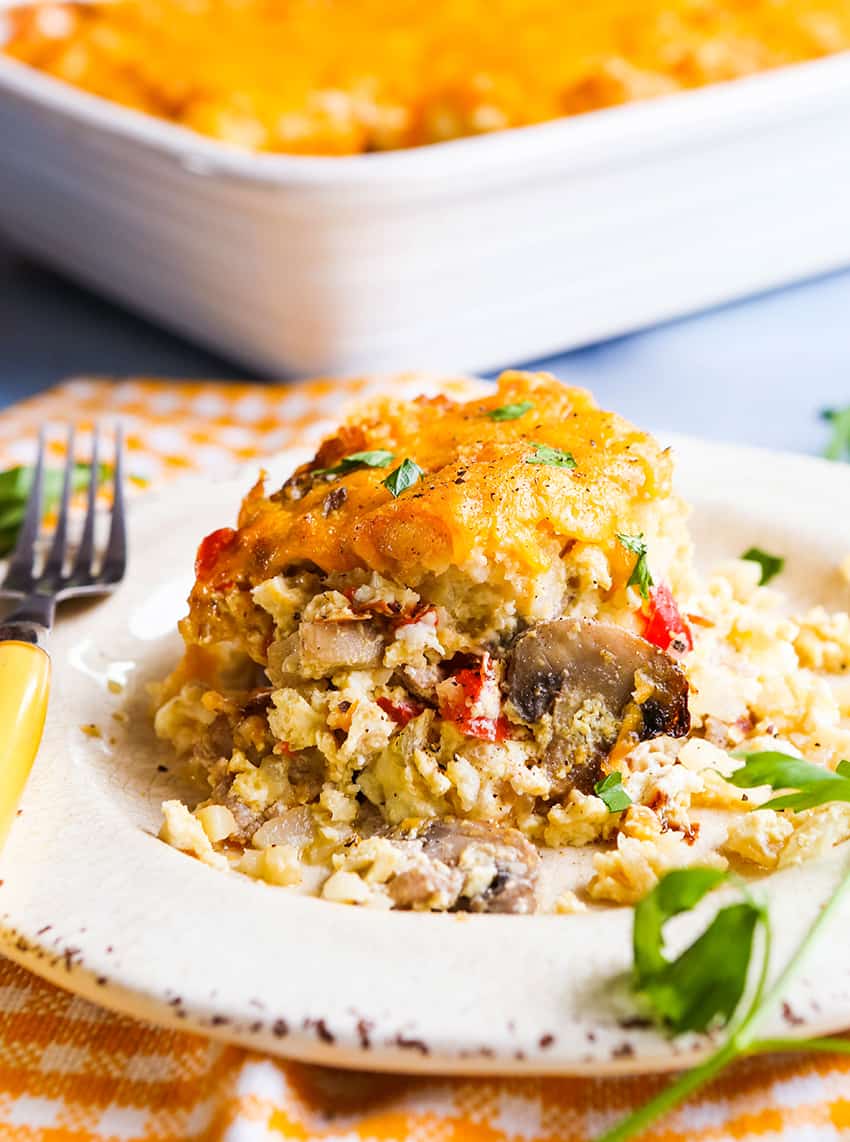 This is the tastiest Breakfast Casserole recipe you'll find! Not just because it's easy to prepare with delicious tater tots, veggies, sausage and cheese but it's so packed with flavor. Great breakfast to prep ahead of time for guests but also a perfect brunch option.
Patriotic French Toast Skewers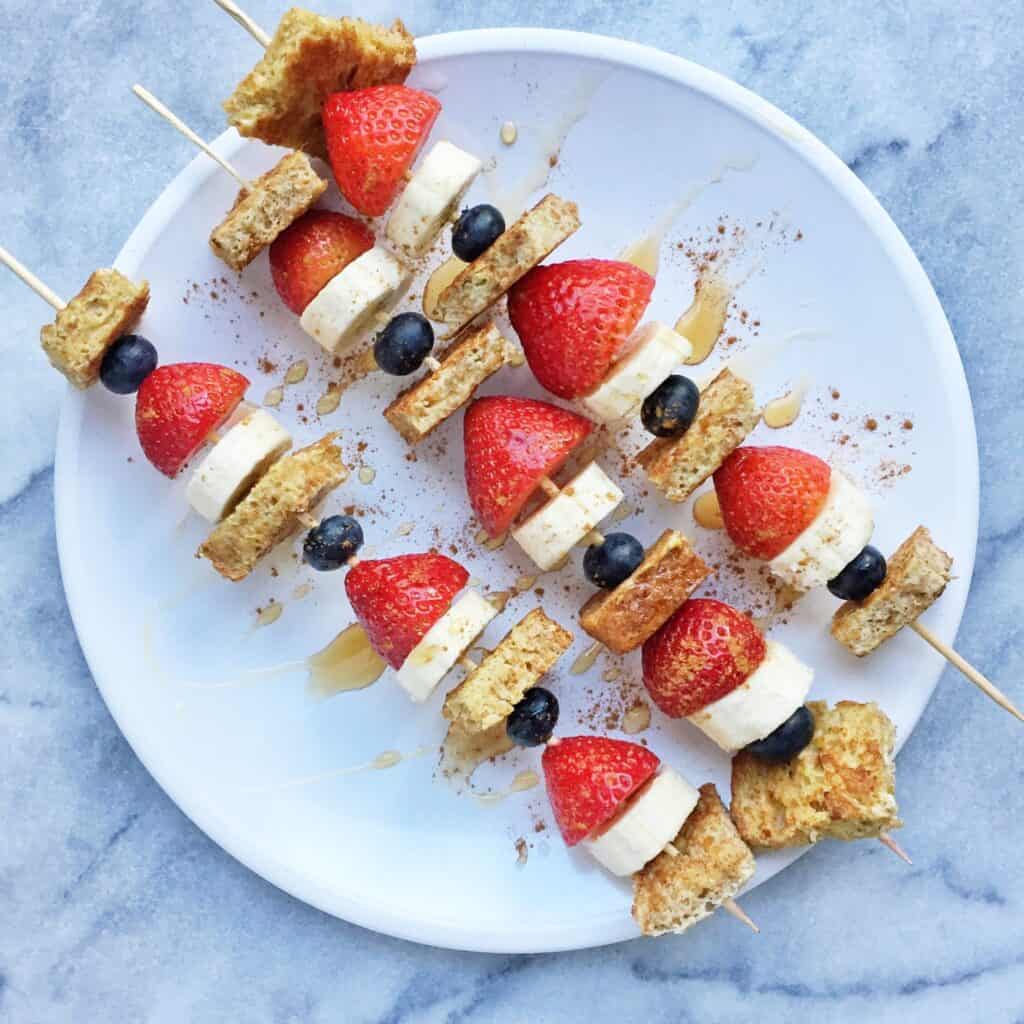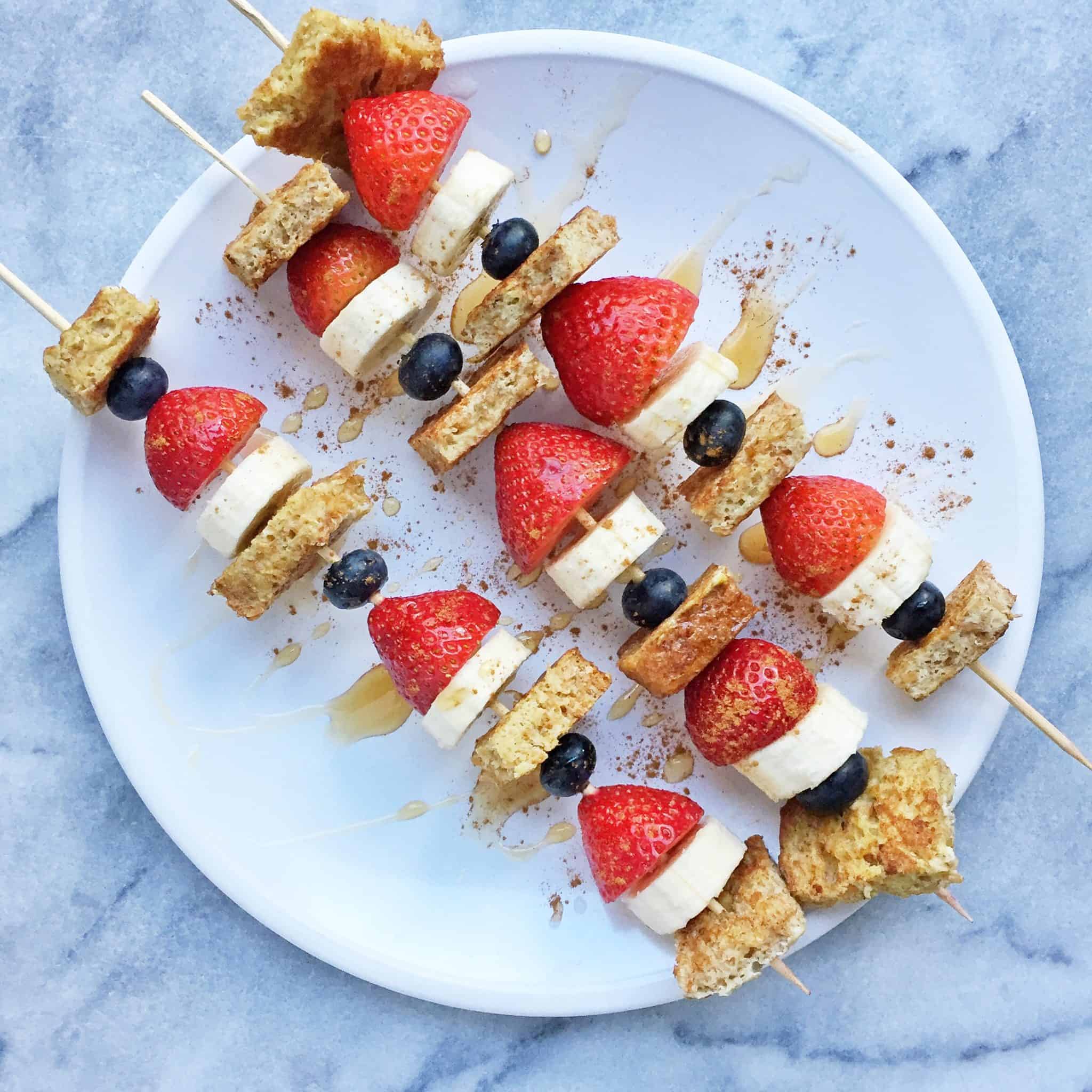 These cute skewers (from Leah's Plate) are easy to make and fun to eat! They are made by cutting up french toast into bite-sized pieces and layering them on a skewer with blueberries, strawberries and banana. I then placed all the skewers on a plate and drizzled some maple syrup over them.
Christmas Breakfast Casserole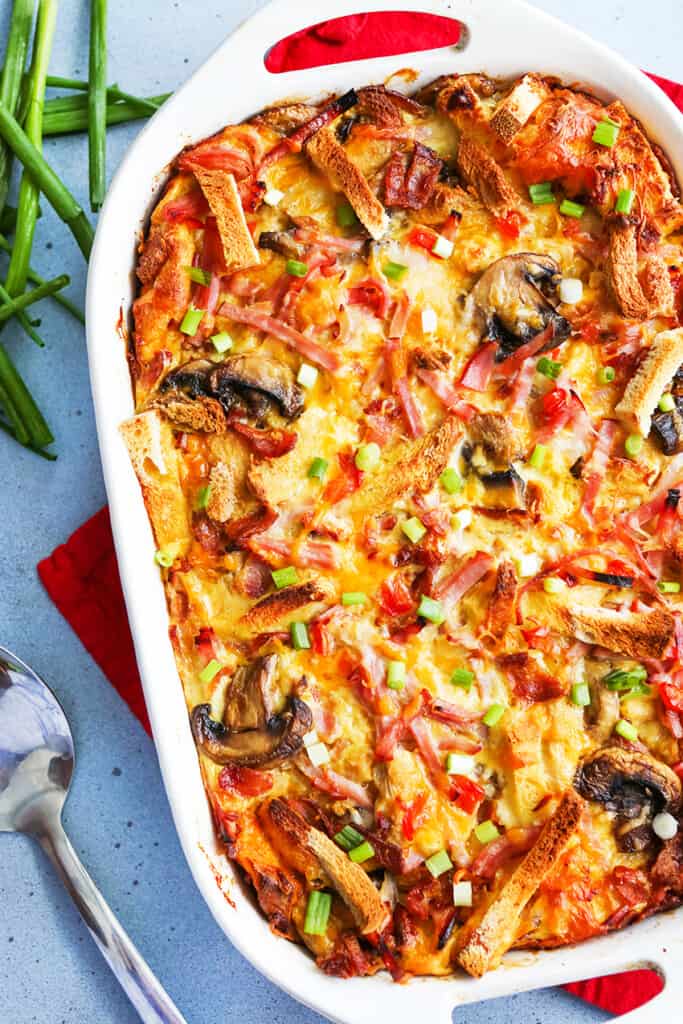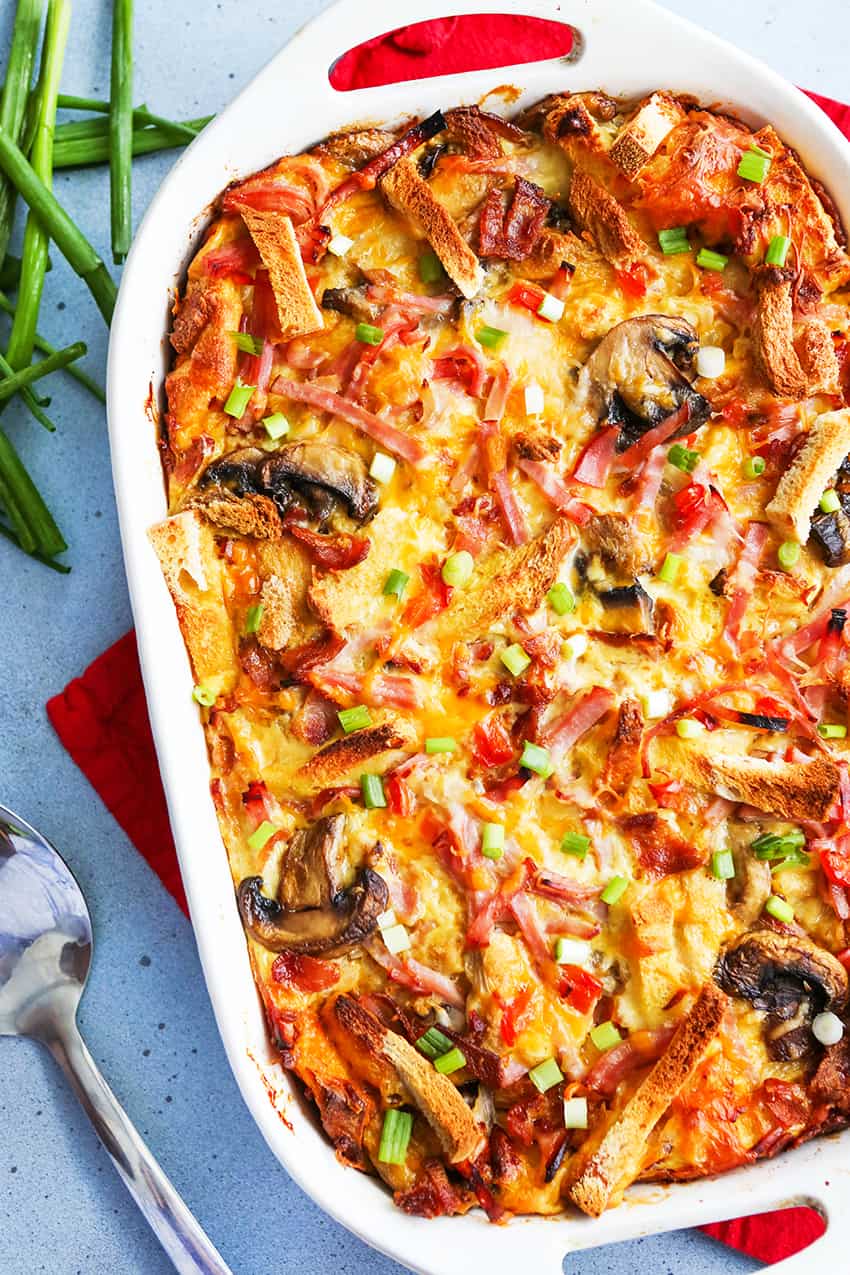 Prep Christmas Breakfast Casserole the night before for an easy holiday breakfast. Great for feeding the family on Christmas or any time of the year!
4th of July Red White and Blue Smoothie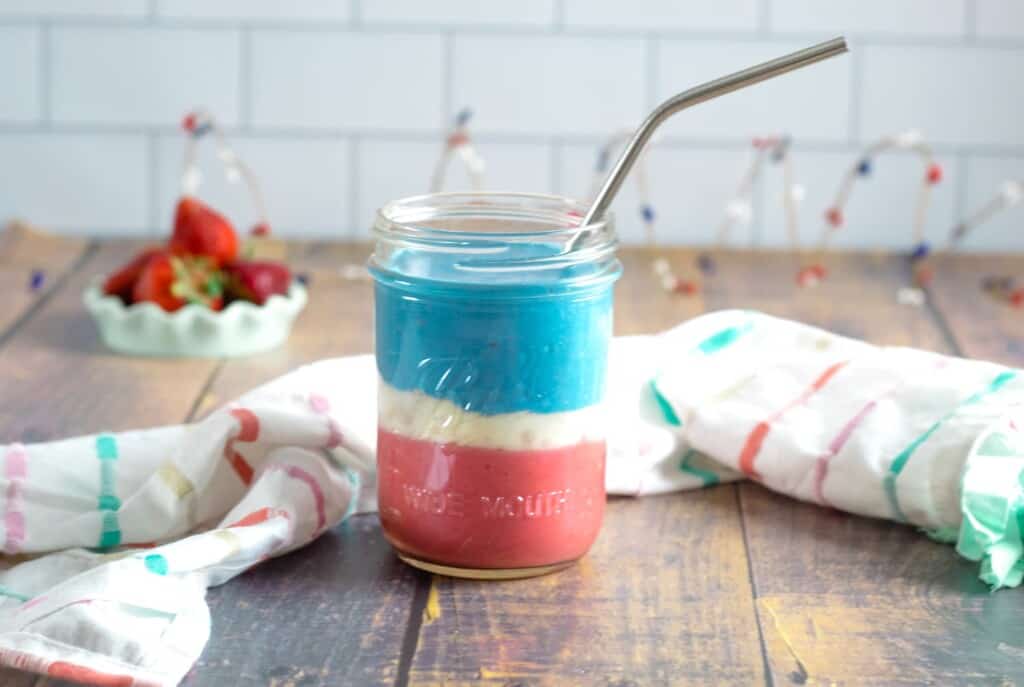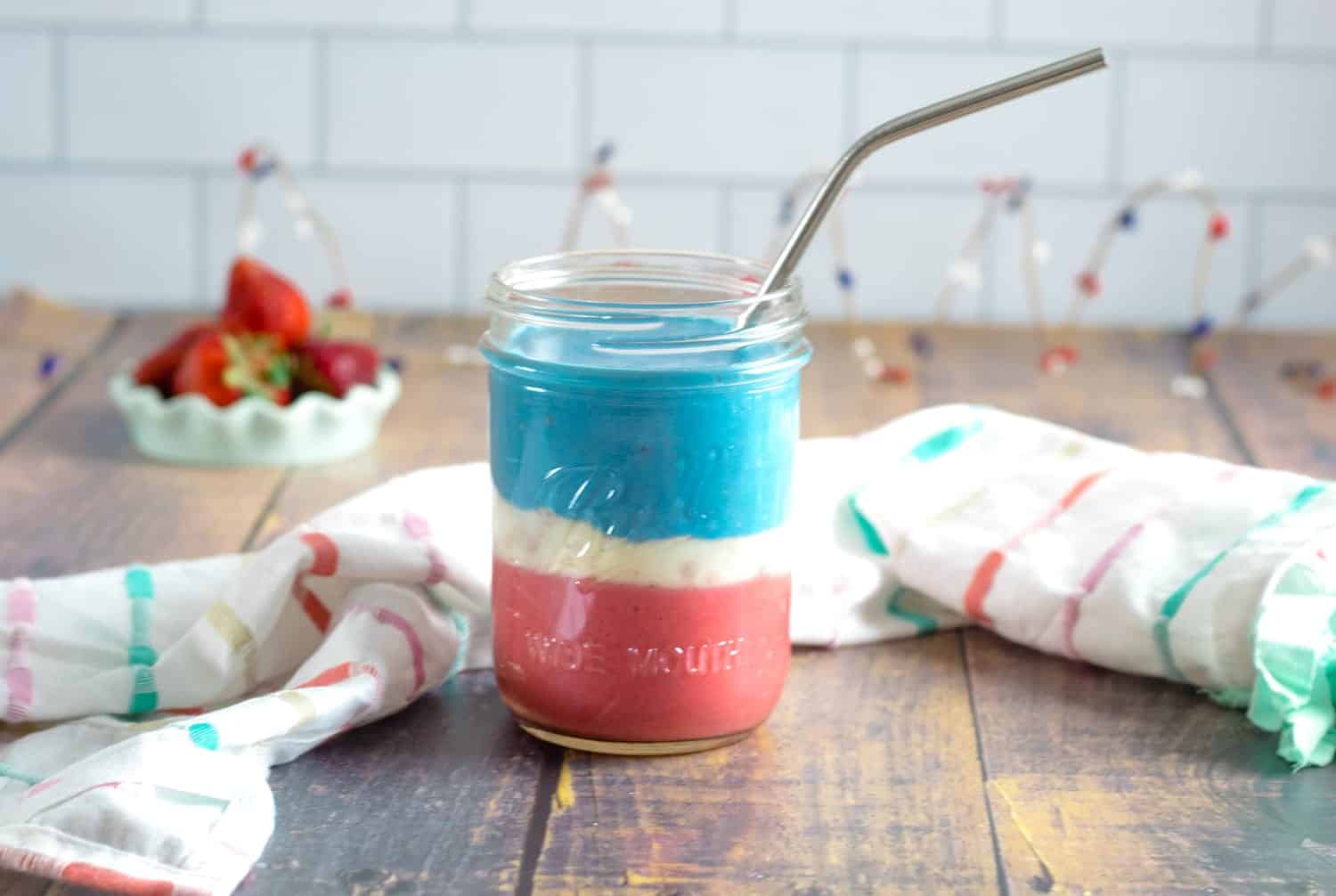 Who says that you can't have a healthy snack or breakfast on Independence Day? Today I've got a fun and super healthy red white and blue smoothie (from Brooklyn Active Mama) that is not only patriotic but also super delish!
Meal Prep Breakfast Sandwiches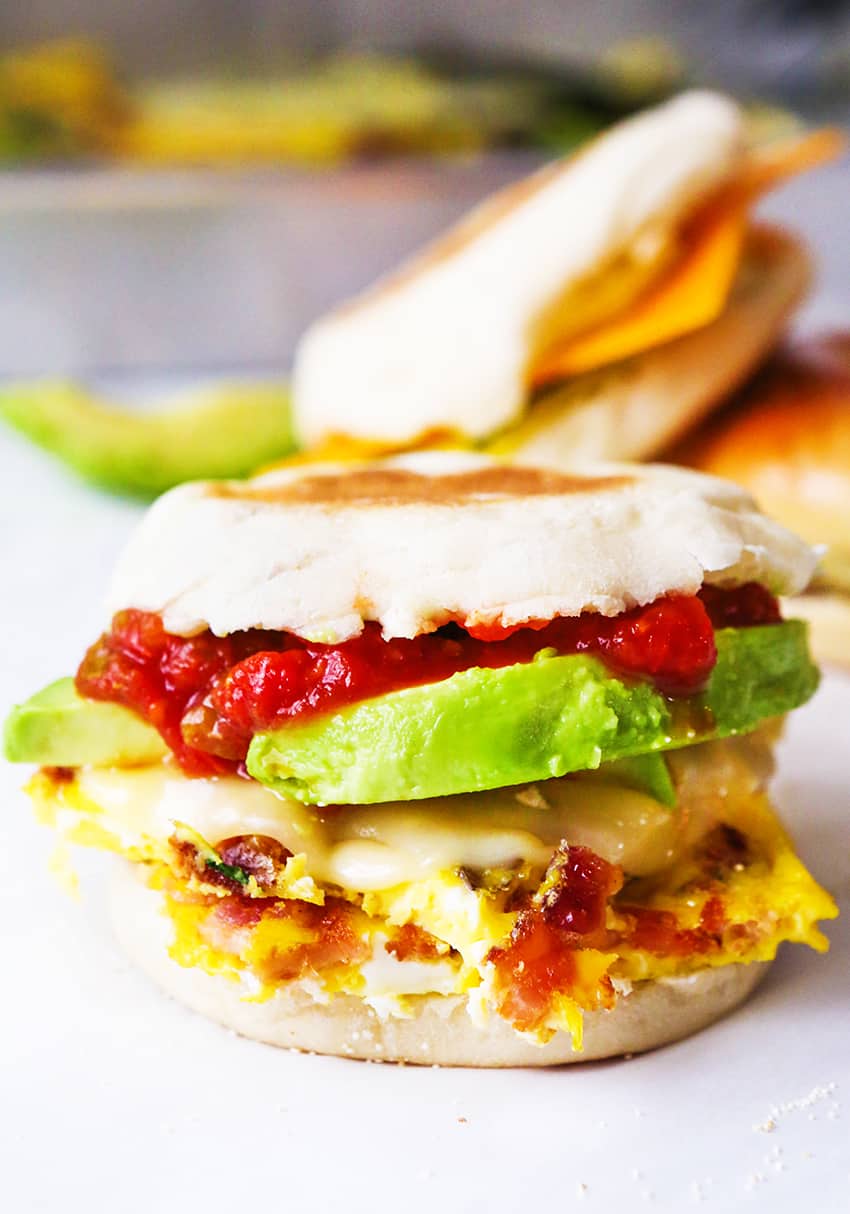 Make breakfast sandwiches ahead of time for those busy mornings! Refrigerate or freeze, depending on how far ahead they're made. Fill the egg mixture with ingredients of your choice. This on-the-go breakfast will fill your belly!
Red White and Blue Muffins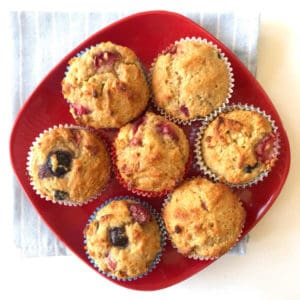 These 4th of July themed muffins (from SuperKids Nutrition) are loaded with whole grains and summer berries, making them a fun, festive, and healthy addition to your holiday. Enjoy with breakfast, as a snack, or as a healthy dessert.
Overnight Oatmeal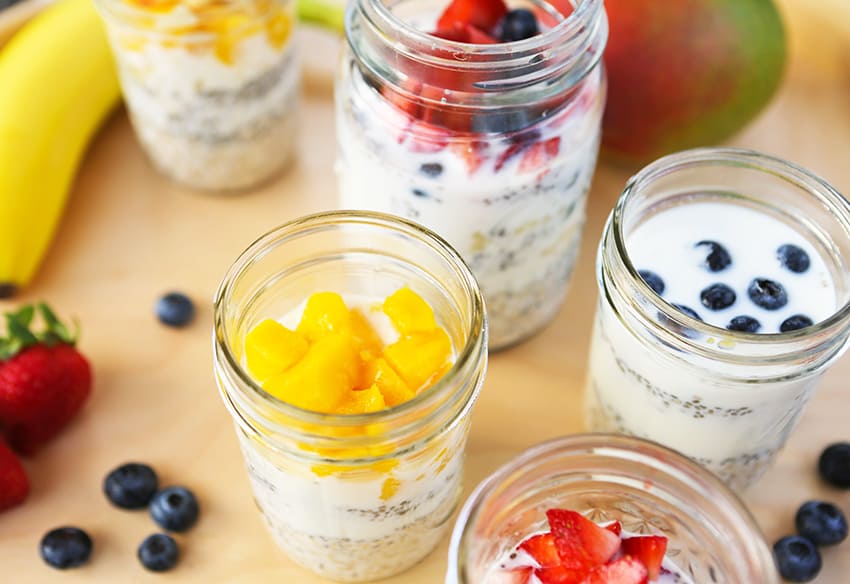 Breakfast just got EASY! Throw this overnight oatmeal together at night and breakfast will be ready by the time you wake up! Fruit and extras can be changed up, as desired.
Puff Pastry Breakfast Tart with Whipped Greek Yogurt and Berries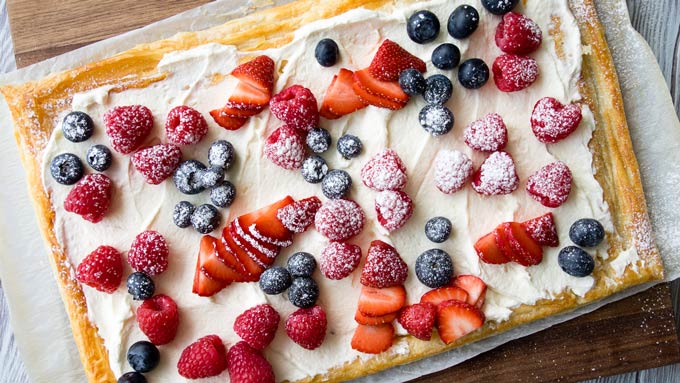 f you have been looking for July Fourth Breakfast Ideas, don't miss this delicious Puff Pastry Breakfast Tart with Whipped Greek Yogurt and Berries (from The Worktop). This easy red, white and blue breakfast recipe is a festive way to celebrate 4th of July. It is fun to make and an easy Fourth of July recipe for kids.
Grandma's Swedish Pancakes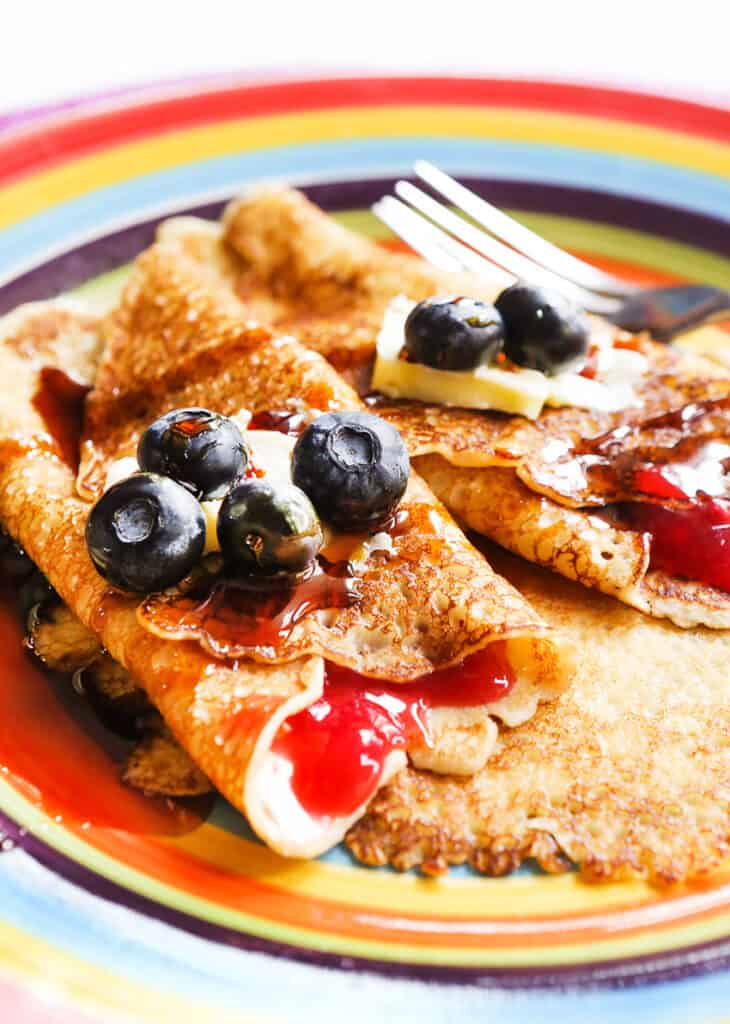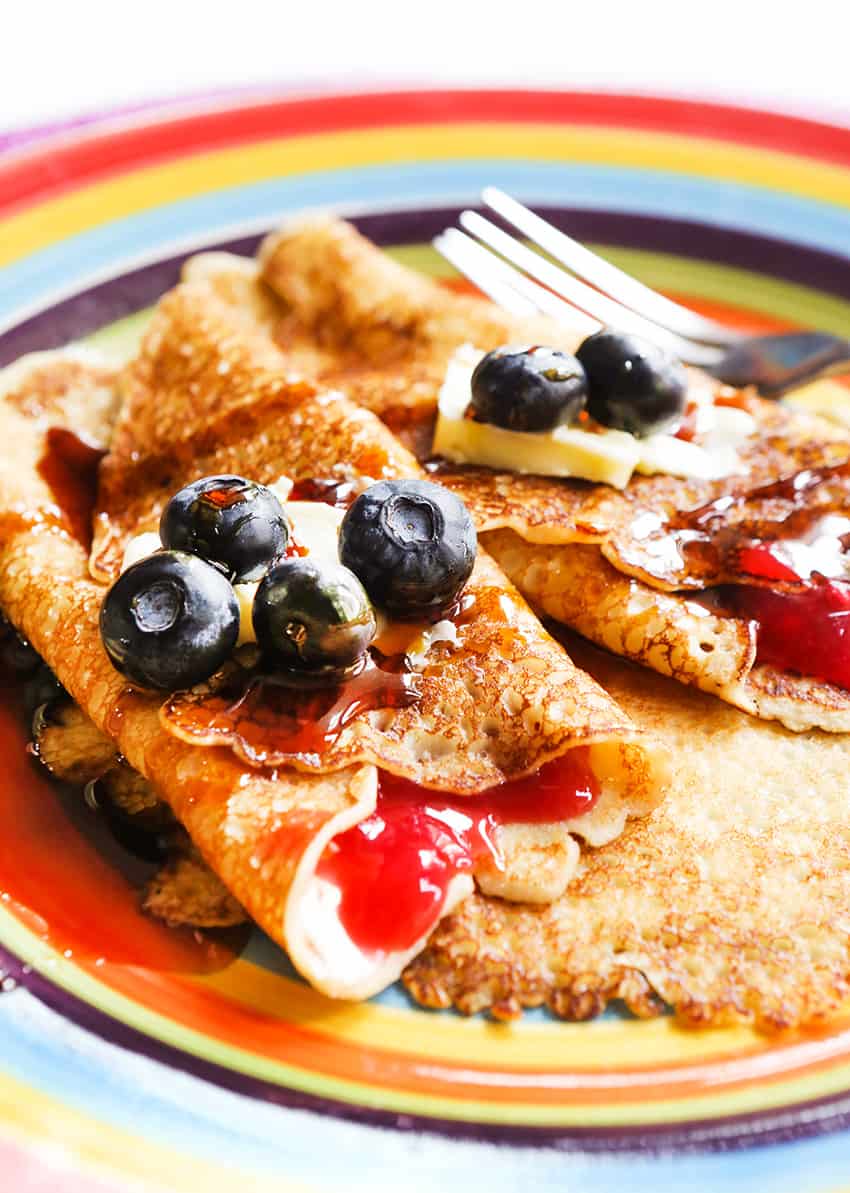 These Swedish Pancakes are a breakfast staple. My husband's grandmother often made this recipe and created tons of lasting memories by doing so. They are super easy to make (only a few ingredients needed!) and you can go simple or crazy with toppings!
4th of July Waffles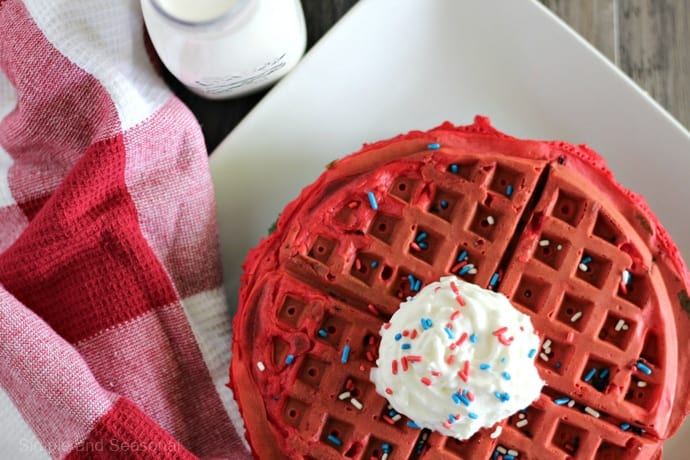 Celebrate Independence Day (or any summer day) with these red, white and blue 4th of July Waffles (from Simple & Seasonal)! They're stuffed with fresh blueberries and strawberries for a delicious summer treat.
Easy Air Fryer Donuts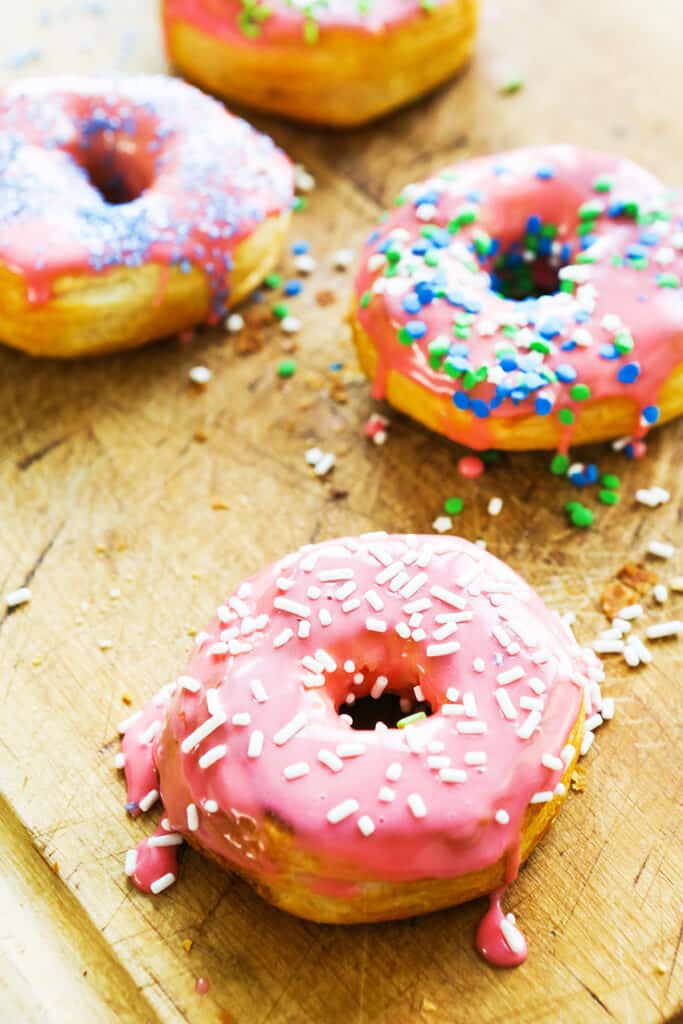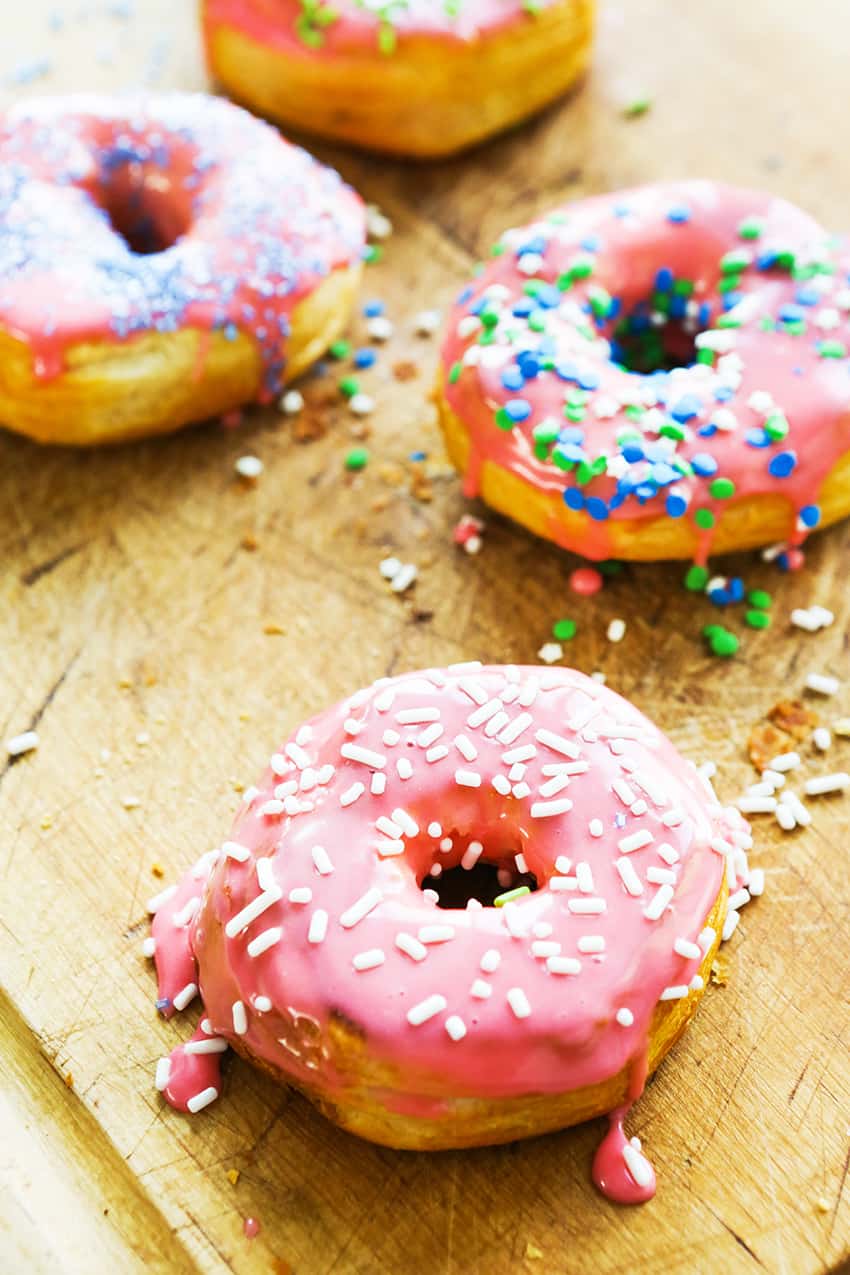 Donuts have never been easier or less loaded with fat! Use refrigerated biscuits to make super delicious donuts in your air fryer. Save a few dollars and a trip to the donut shop!
July 4th Yogurt Bark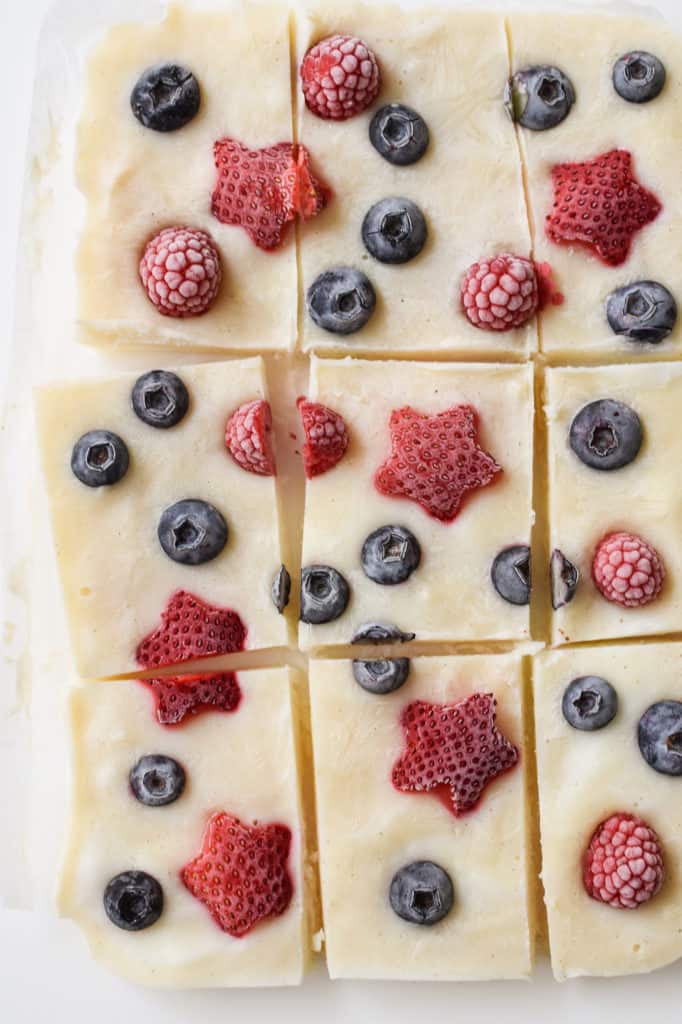 Making healthier choices over the summer doesn't have to be complicated and over-the-top. It can be as simple as throwing a couple of cartons of dairy free yogurt alternative into a small baking sheet and topping it with fresh fruit for an incredibly fun 4th of July-themed snack and/or dessert that the kids will love eating with their hands. That's right, eating yogurt with your hands is a thing now; who needs a spoon? Not me, especially not with this July 4th Yogurt Bark (from Fork & Beans).
Homemade Blueberry Muffins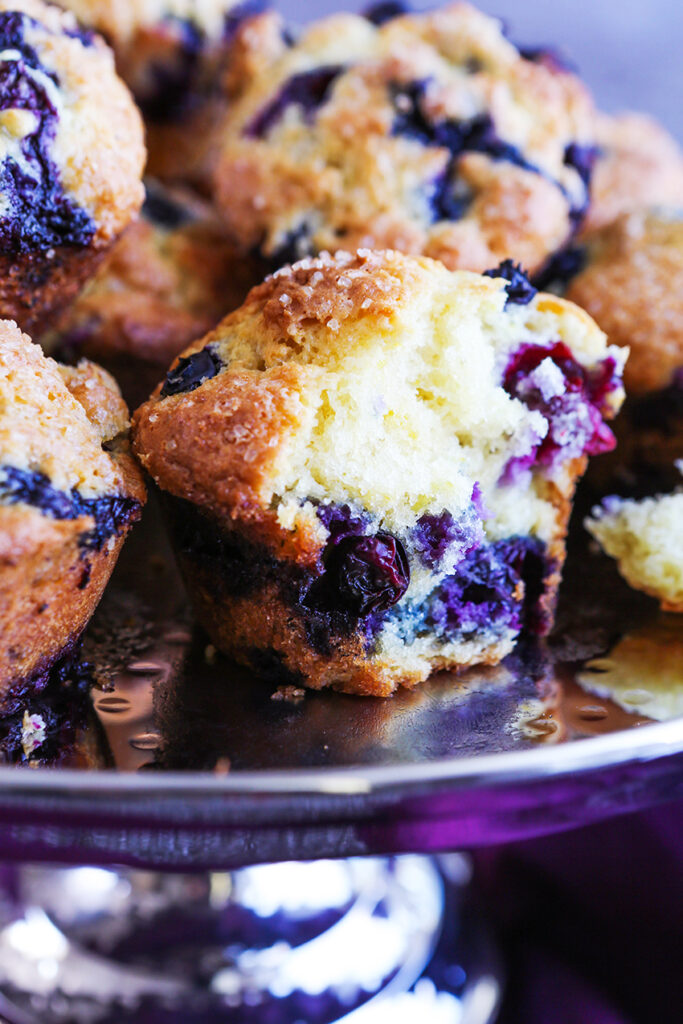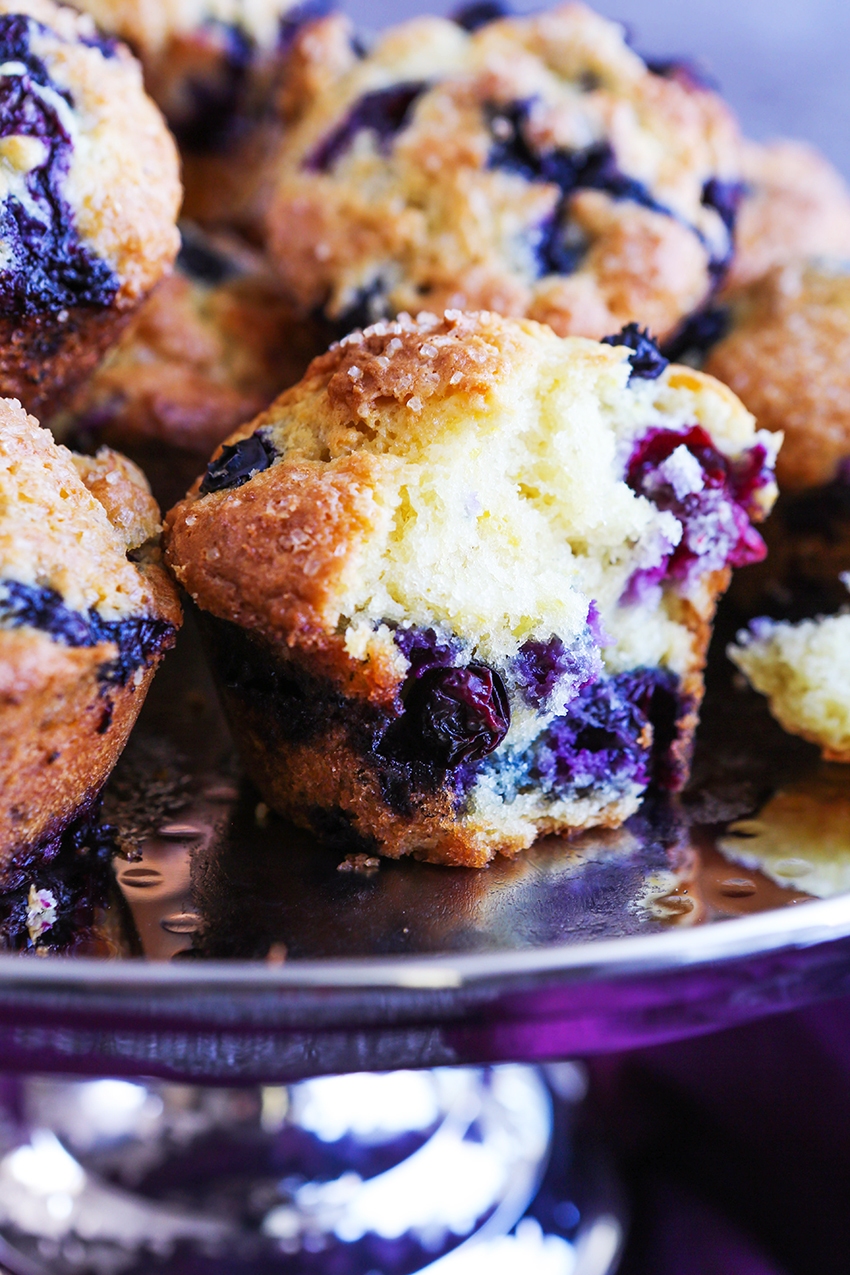 You have just met your new go-to homemade blueberry muffins recipe! They're moist, jam-packed with blueberries and are easy to make.
Pancake Flag Board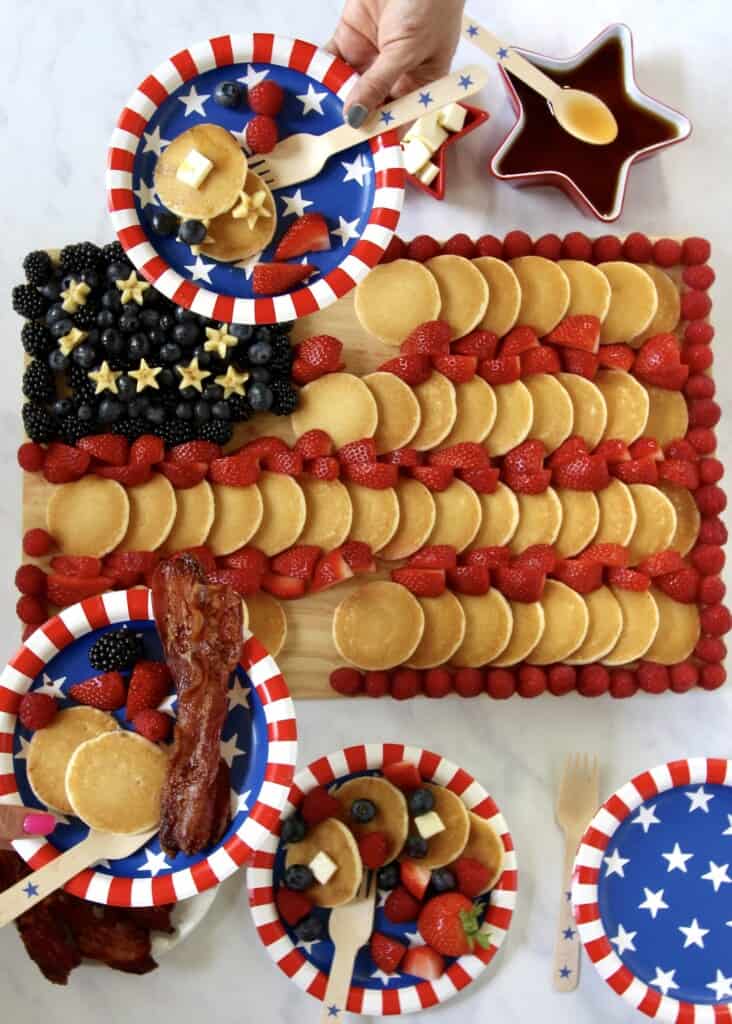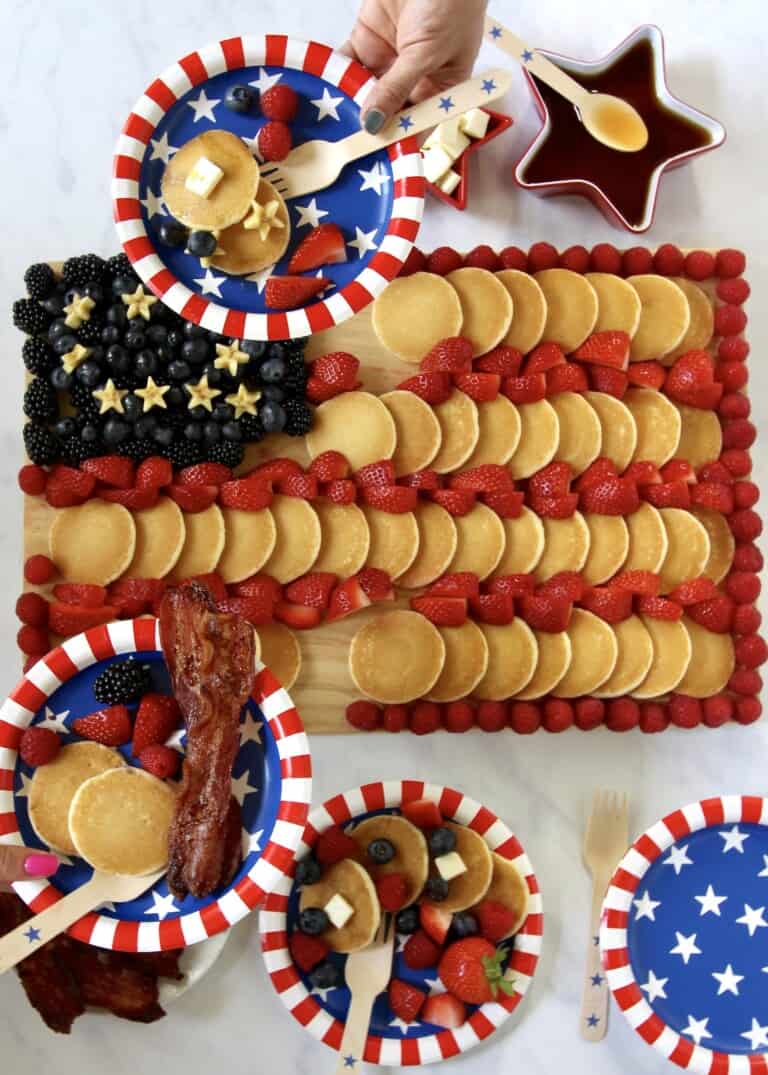 A Pancake Flag Board (from The Baker Mama) is such a simple and festive way to start a patriotic holiday!
Best Spicy Bloody Mary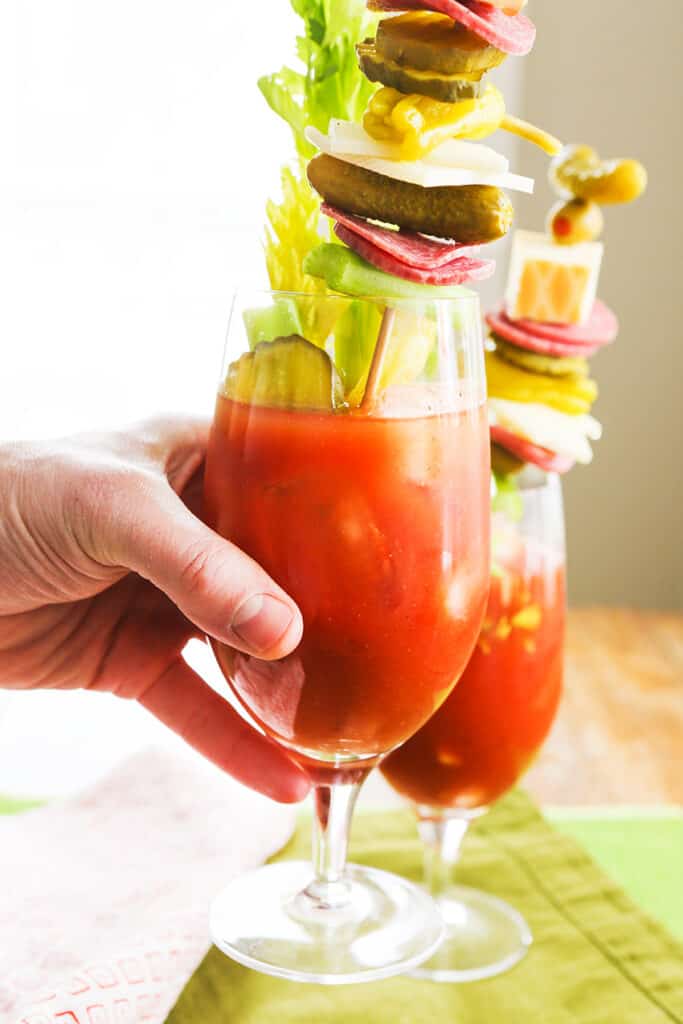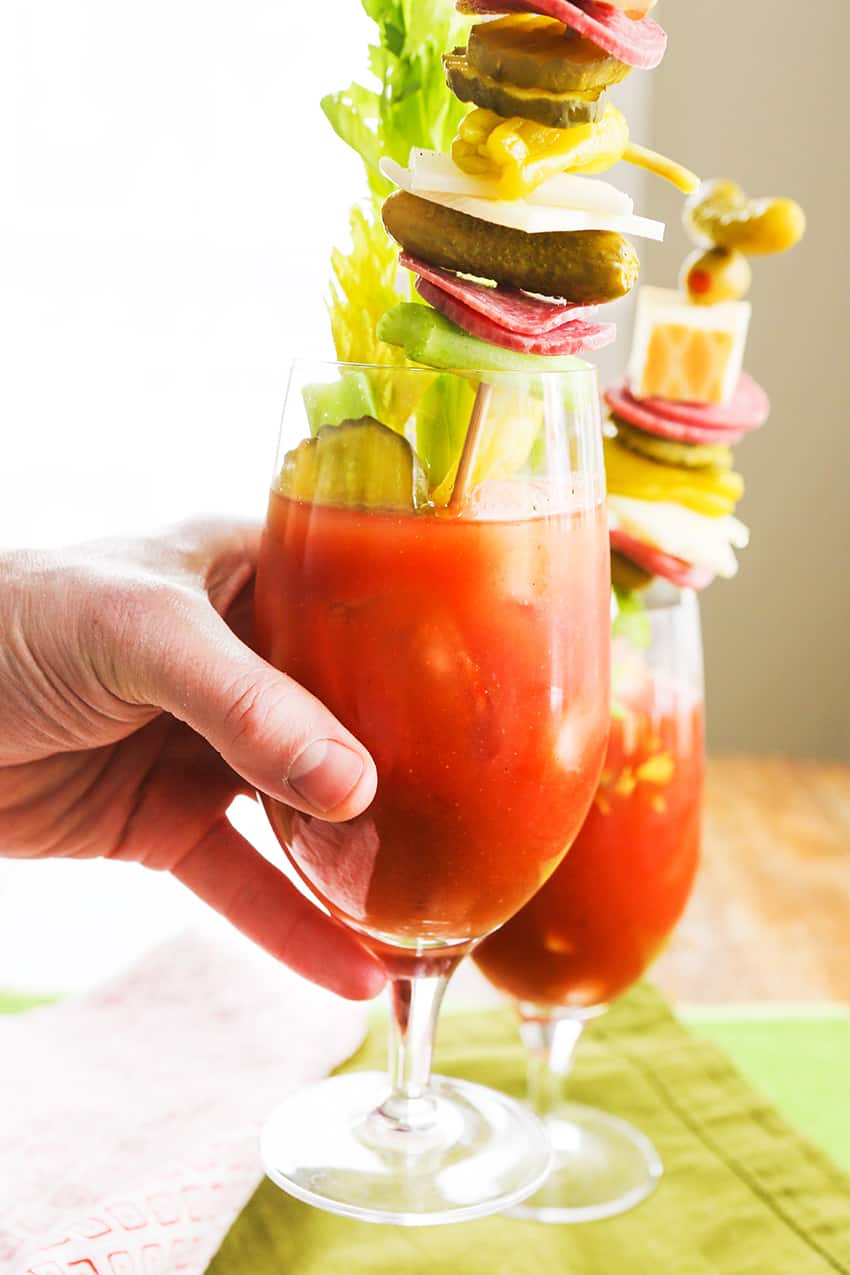 This irresistible spicy bloody mary is extremely easy to make and it is packed with a punch! Go crazy with the condiments that you throw into the glass just before serving. This is the perfect beverage for brunch or any time!
Patriotic Berry Sweet Rolls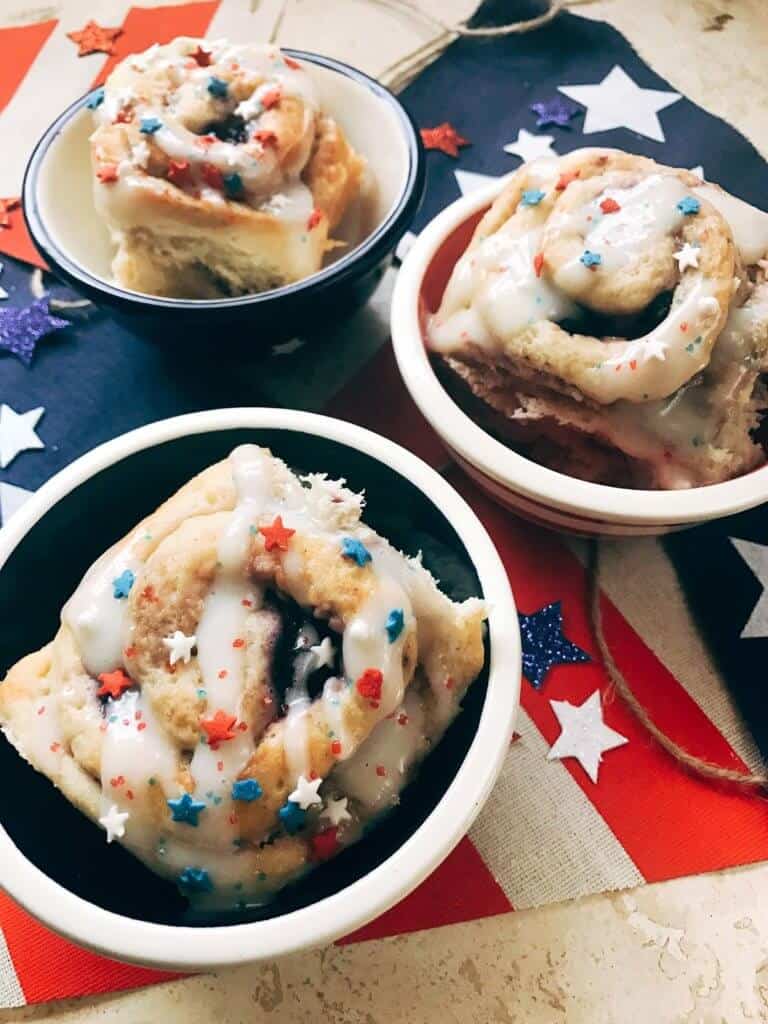 Summer is full of patriotic holidays and events, and these Patriotic Berry Sweet Rolls (Three Olives Branch) are a great way to celebrate!
Instant Pot Breakfast Potatoes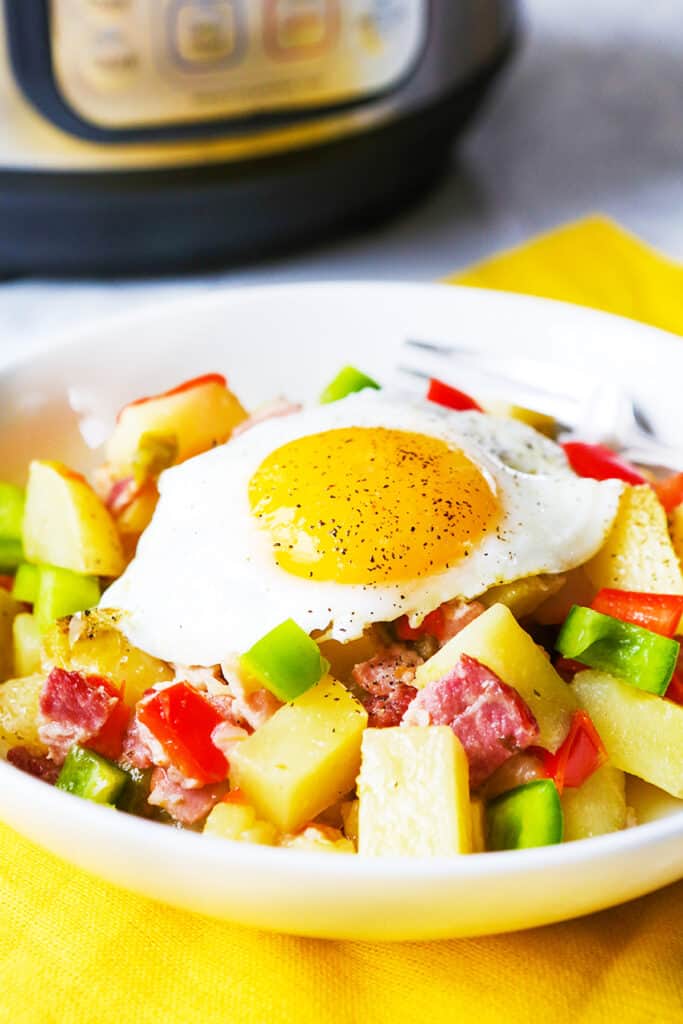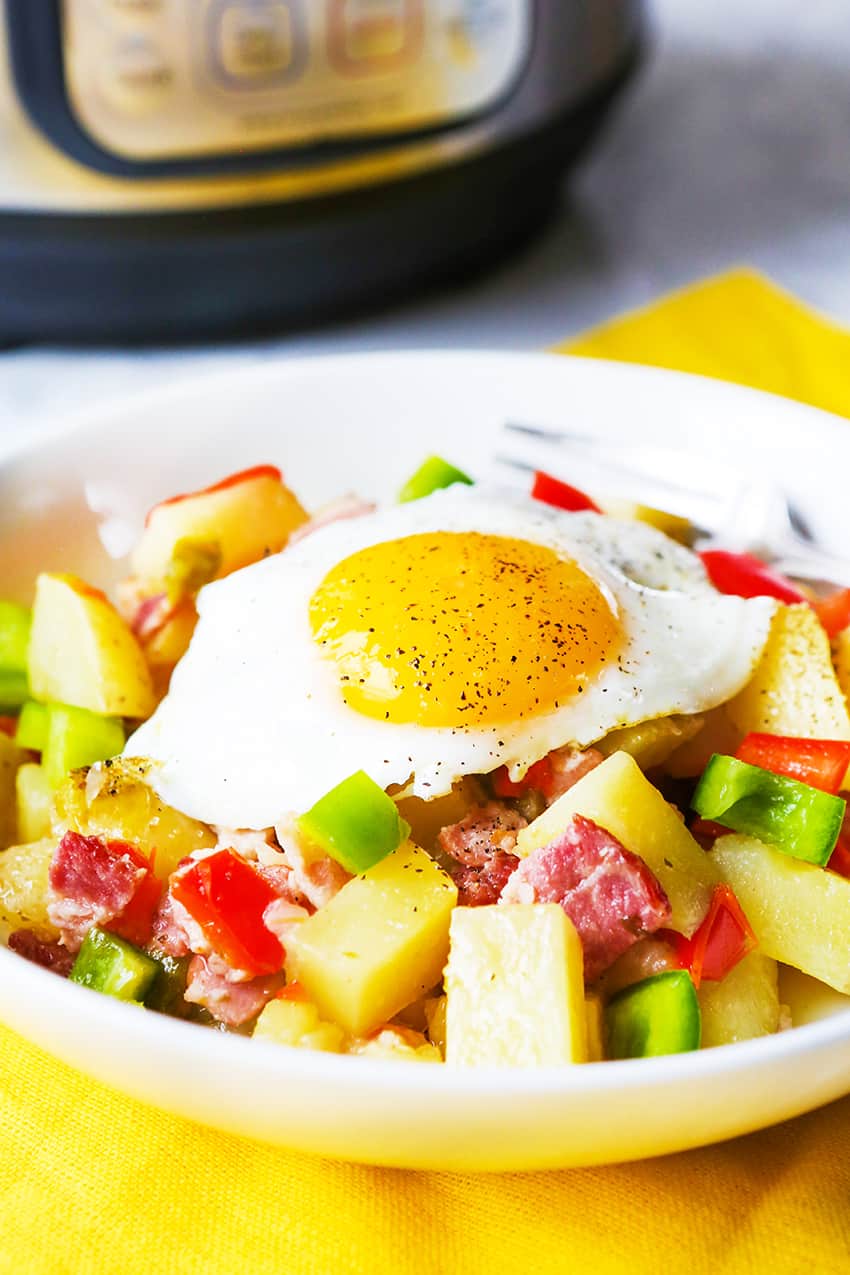 Make a batch of delicious Instant Pot Breakfast Potatoes. Perfectly cooked potatoes swim in bacon, peppers and onions. Top a pile of these savory potatoes with a fried egg and a drizzle of hot sauce for the perfect, filling meal.
Red Velvet Pancakes with Berries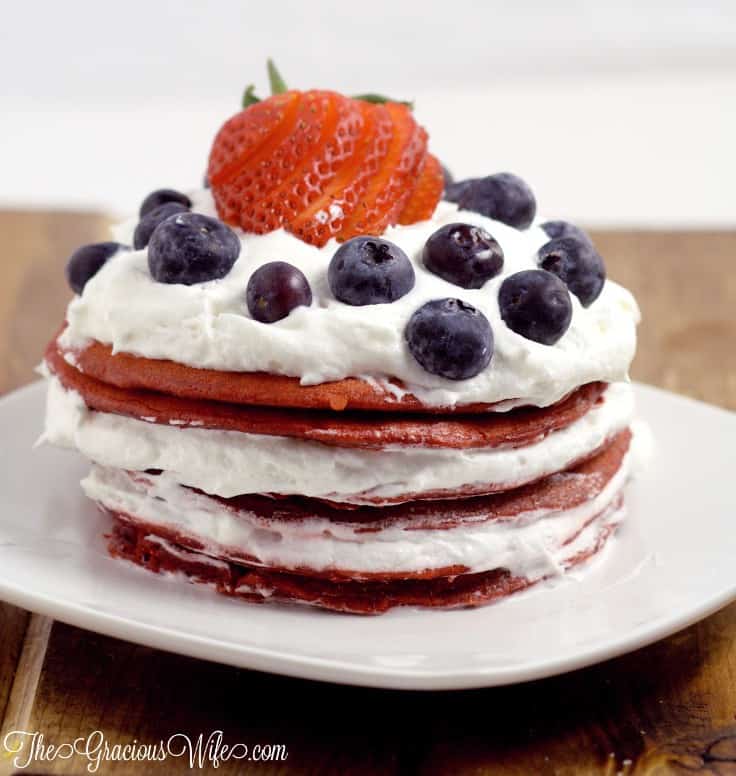 Red Velvet Pancakes with berries (from The Gracious Wife) are a pretty patriotic breakfast recipe that's perfect for 4th of July, but is tasty every day of the year!
Crock Pot Cinnamon Roll Monkey Bread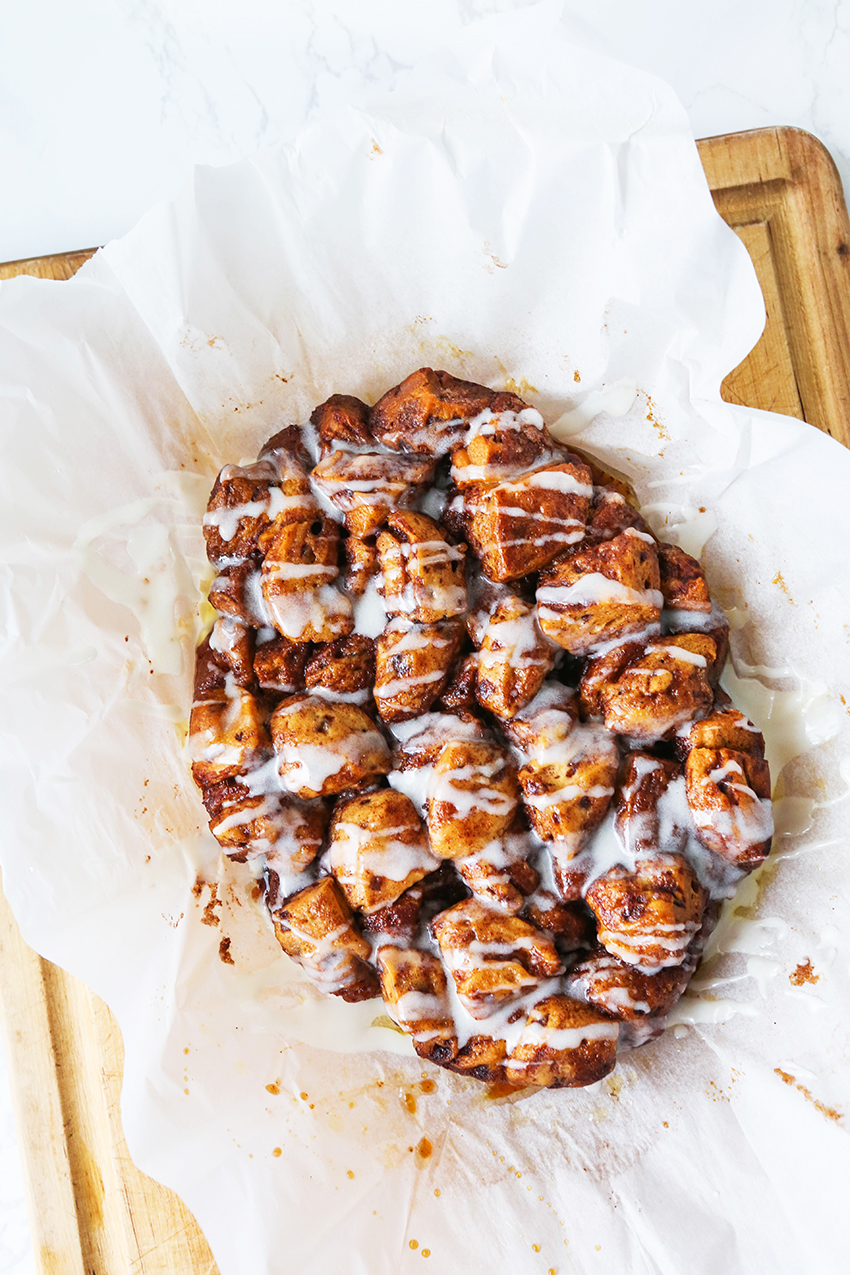 Easily transform cinnamon rolls into a sweet and delicious monkey bread that is made right in your slow cooker and using canned dough. This is the perfect breakfast to make when guests are over. It won't last long!
Red White and Blue Yogurt Parfait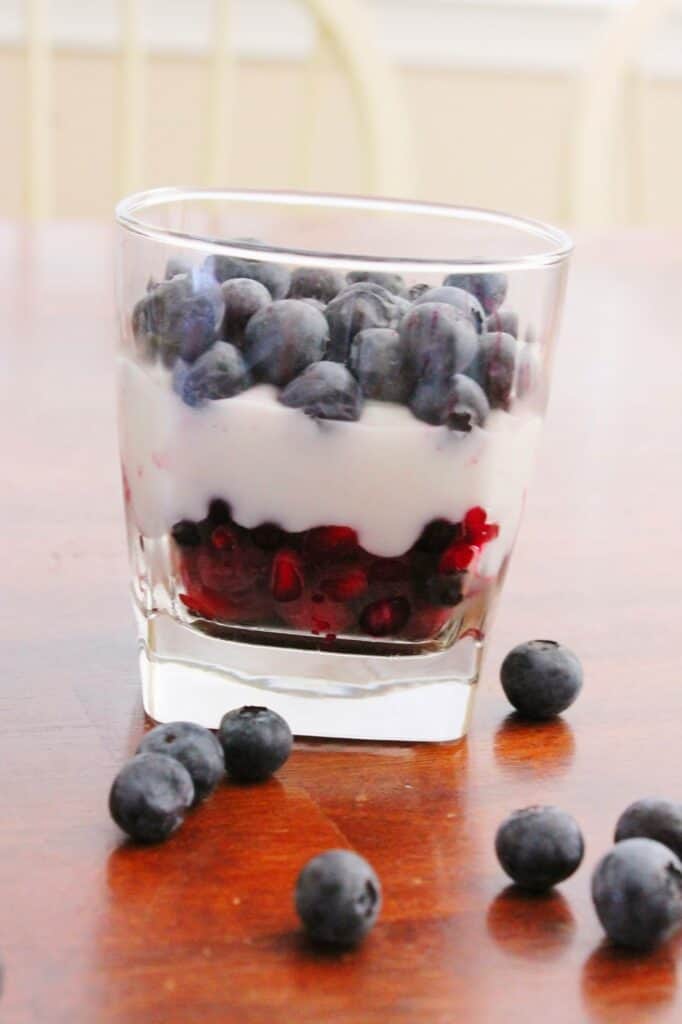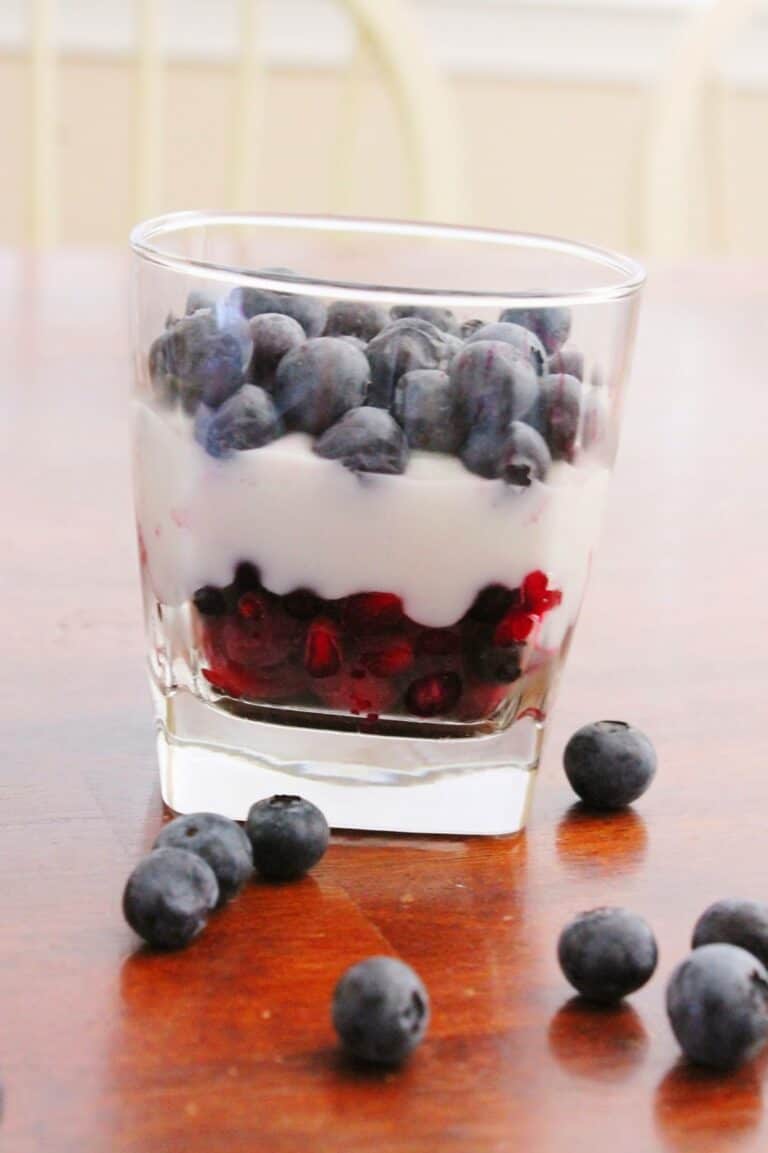 I'm so grateful for the Founding Father's of our beautiful country. I'm grateful for the freedoms that I have, and for the right that I have to practice them daily. Today I'm going to be out spending time with my family, enjoying a breakfast at our church, and then other fun celebratory activities throughout the day/night. I wanted to stop in real quick and show you an easy fourth of July treat that I've been treating myself to all week. This red, white, and blue parfait (from The Happy Flammily) is a super easy, and healthy treat your entire family will love!
Double Chocolate Zucchini Muffins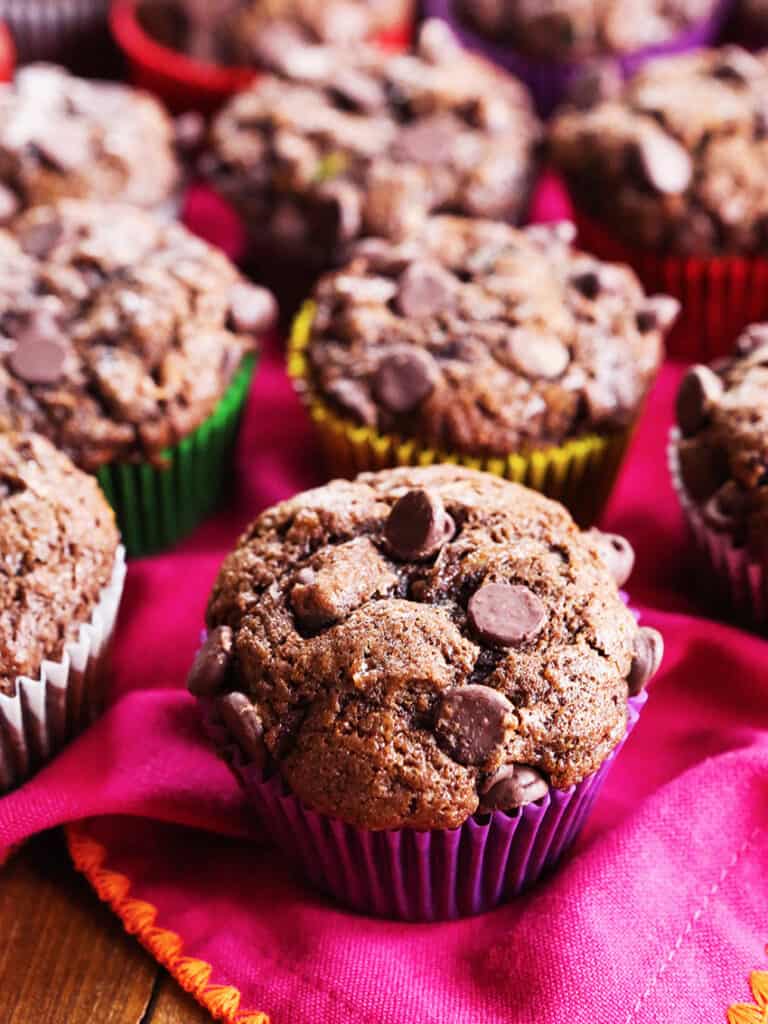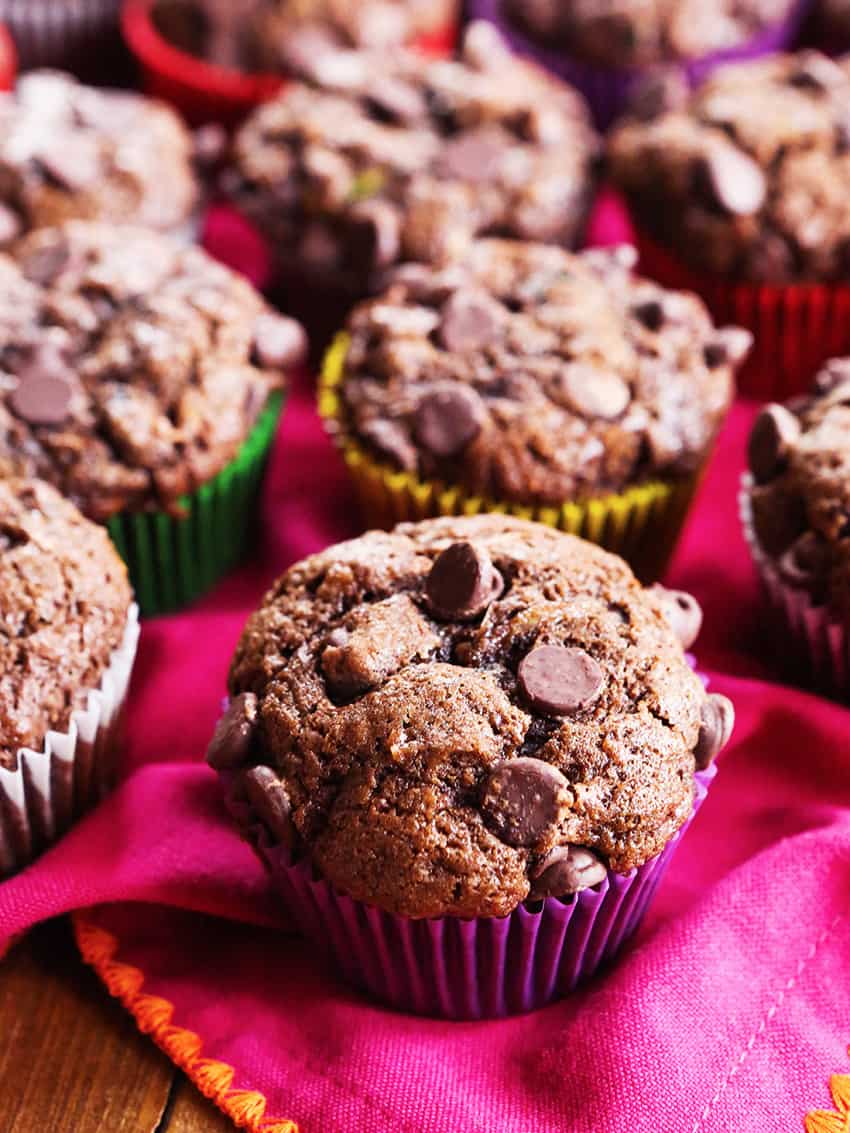 These Double Chocolate Zucchini Muffins are the BEST, most delicious use for zucchini! The muffins are moist, tasty and they vanish quickly. They also do double duty by helping to mask green veggies inside the baked good so kids and adults alike can enjoy the healthy vegetable!
Fourth of July Watermelon Wands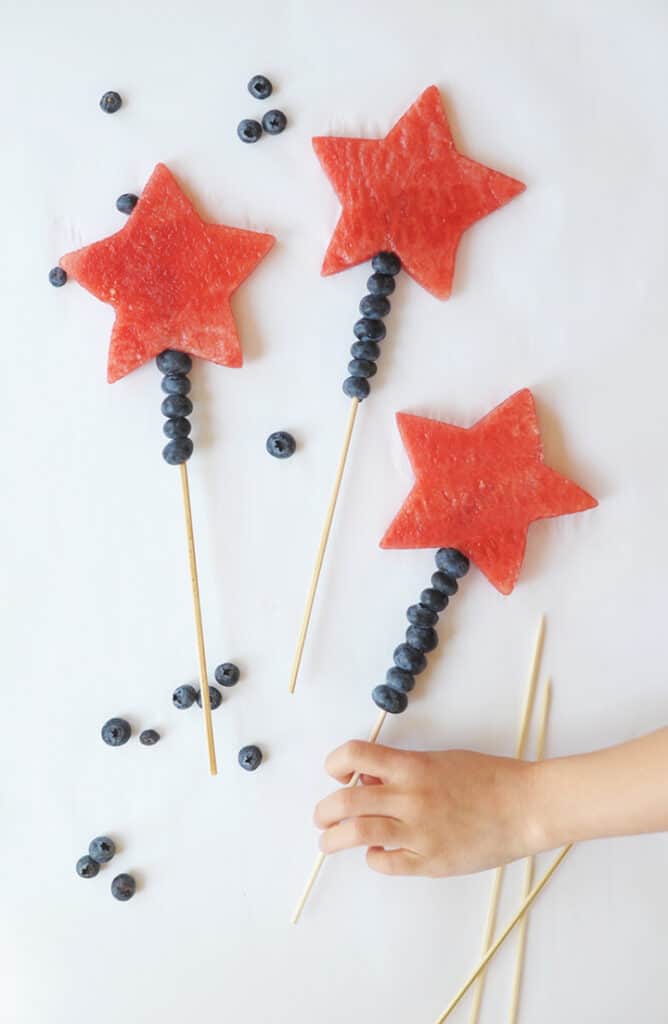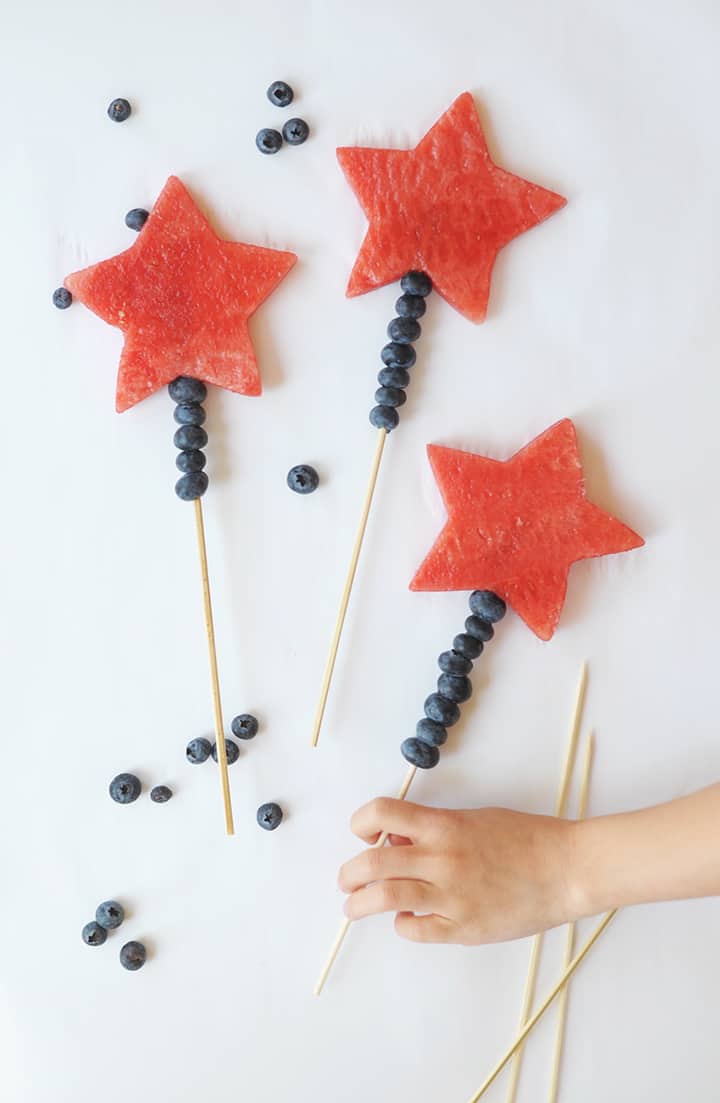 We've got a fun and healthy treat to make with the kids this Independence Day – Fourth of July Watermelon Wands (from Alice & Lois)!
Mixed Berry Dutch Baby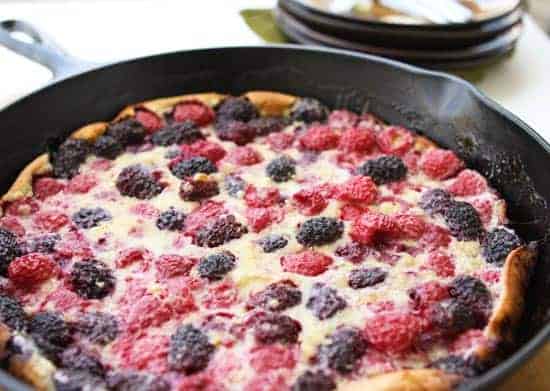 One of the most delicious breakfast recipes, you'll find it hard to eat one slice! A pancake breakfast flavor, filled with ripe seasonal berries, this can be shared at brunch or a simple dessert.
Eggs Benedict Casserole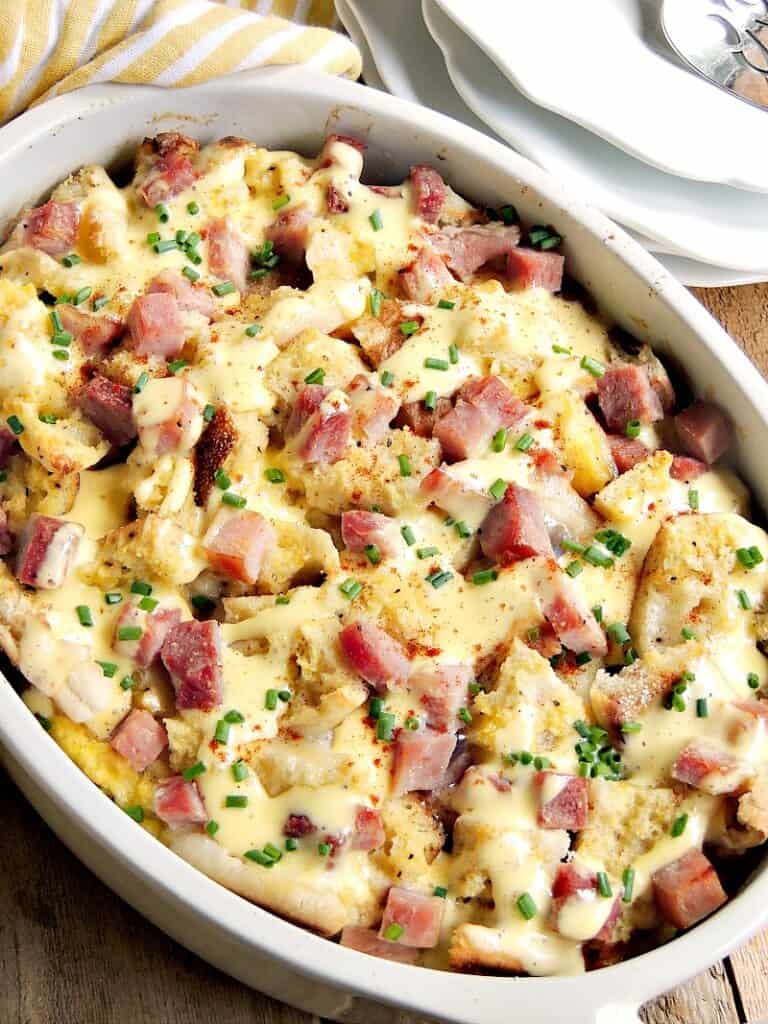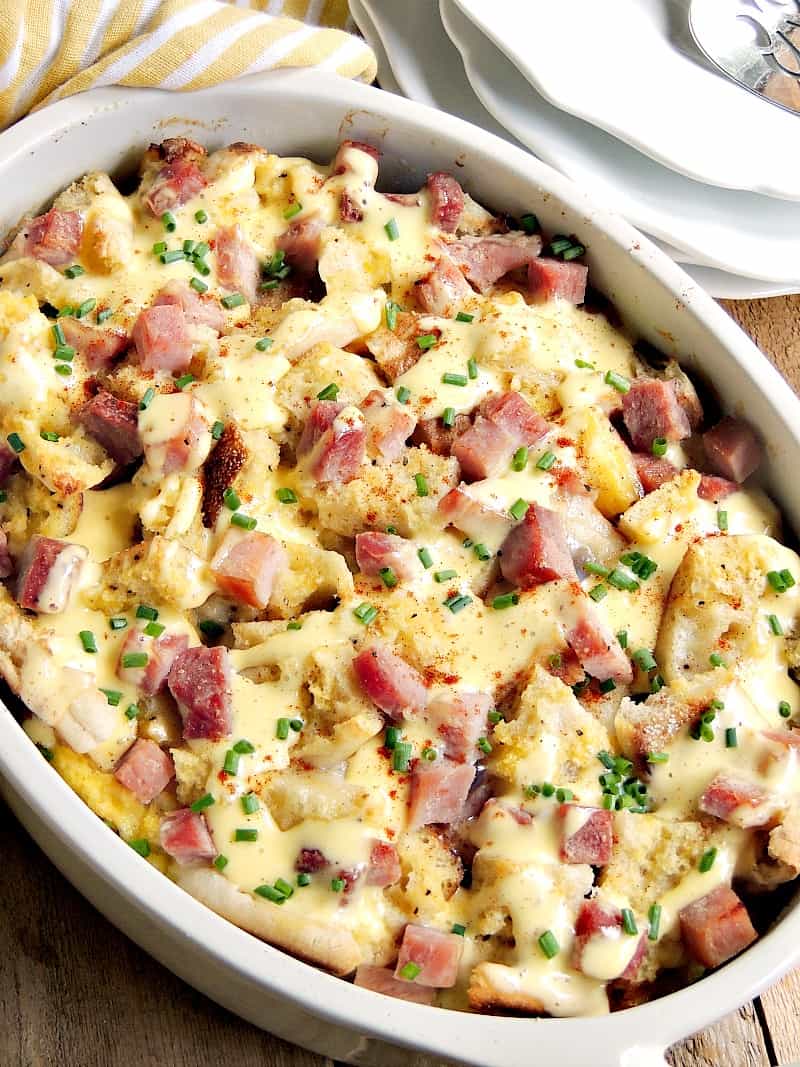 Impress your family and friends with this easy Eggs Benedict Breakfast Casserole recipe. It is perfect for the holidays, Mother's Day, or just a fun family weekend breakfast.
Healthy Baked Oatmeal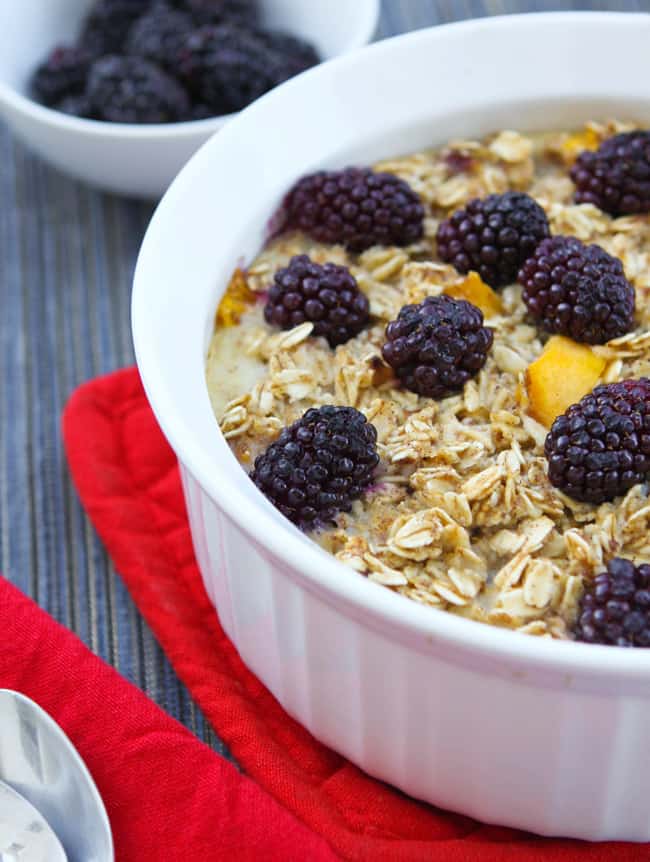 Baked Oatmeal is a unique and delicious way to enjoy breakfast. This recipe is perfect for weekly meal prep or you can offer it at brunch. Even better, it's a healthy option loaded with tasty ingredients. It's great with fruit toppings or sprinkle in some chocolate chips or a little brown sugar!