Smoked salmon is the perfect food to serve for lunch, dinner or at a party. Read on for 23 delicious sides for smoked salmon when you're looking to create a complete meal!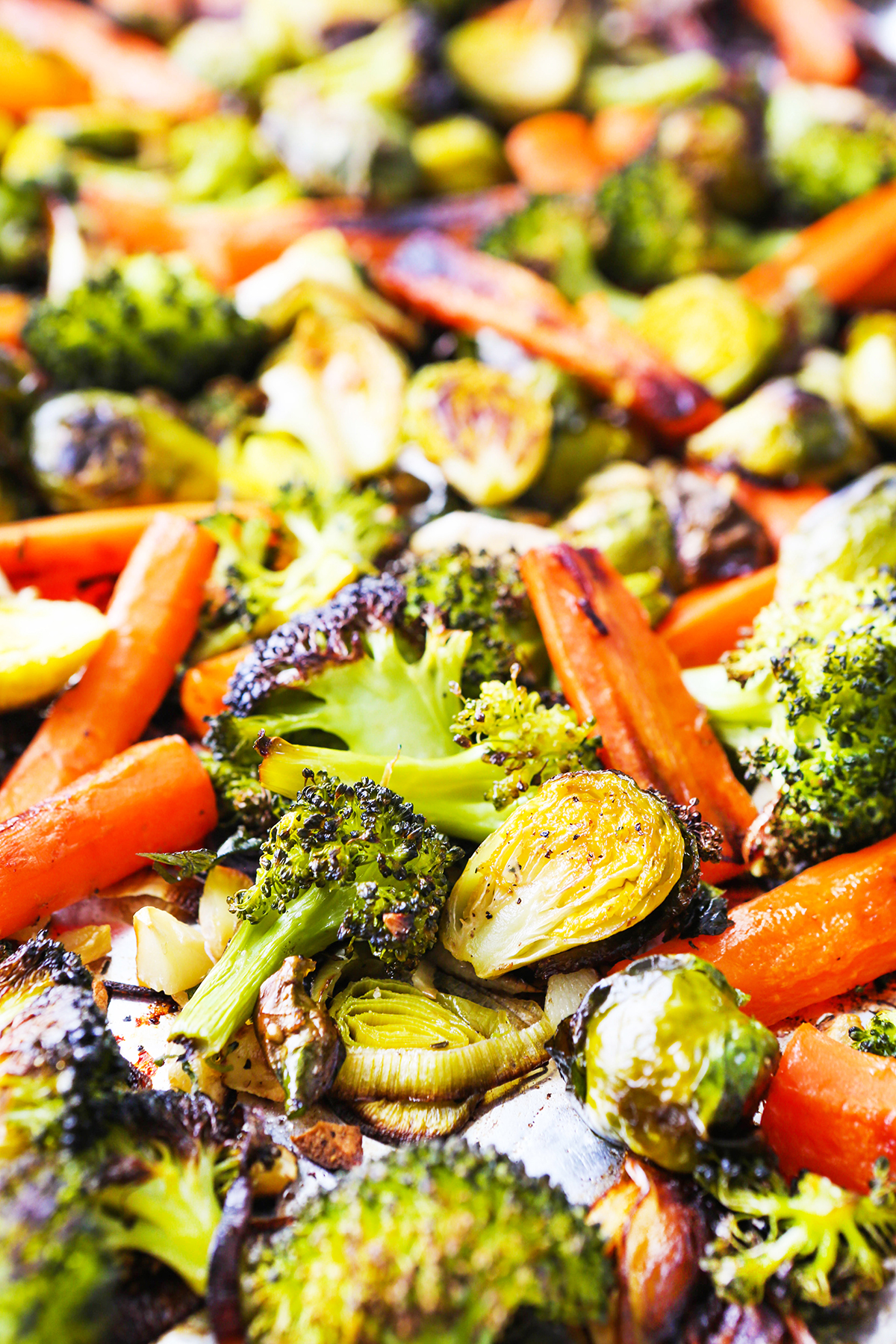 My husband started making a delicious smoked salmon on our grill a few years ago. During the summer months, I ask him to make it for dinner at least twice every month. It is to-die-for delicious and makes my taste buds do a happy dance every time. We make it for guests a lot, as well.
When we serve it as a main dish, we are constantly on the lookout for good sides to go with smoked salmon. Below is a comprehensive list of all of the best salmon side dishes so you can leave everyone satisfied and happy!
FAQ About Smoked Salmon
Why is salmon smoked?
Salmon is smoked in order to keep it from early spoilage. Smoking and curing salmon partially dehydrates it, slowing down the process of bacterial growth. This process can also add flavor to the fish.
How long should you smoke your salmon?
Once salmon has been cured and dried, it is ready for the smoking process. Smoke at 225 degrees F for 45 minutes.
What is the best way to eat smoked salmon?
Smoked salmon is typically served with crackers or toasted crostinis to stack together and eat as a finger food.
Delicious Salmon Recipes
Grab salmon fillets straight from your freezer and cook it perfectly in mere minutes. This air fryer frozen salmon will simplify busy weeknights without holding back on flavor. Perfect quick dinner to throw together at the last minute!
Transform a Philadelphia sushi roll into a healthy salmon sushi bowl! Eat as a solo lunch, healthy side or serve to a sushi-loving crowd.
Introducing the most perfectly cooked and easy-to-prepare foolproof salmon recipe you will ever eat. Dinner is on the table in less than 30 minutes and the whole family will love it!
Can Dogs Eat Smoked Salmon
If you want to feed salmon to your dog, the smoked variety is not the preferred choice as it contains high levels of sodium which may not be good for your pup. Instead, bake it in the oven until it is cooked through or has an internal temp of 135 degrees F.
Is Cold Smoked Salmon Safe To Eat
Cold smoked salmon is safe to eat. Getting through the curing and smoking process ensures a longer shelf life and the fish does not need to be heated before consumption.
How Long Does Smoked Salmon Last
When stored properly in an airtight container in the fridge, smoked salmon will stay fresh for 1-2 weeks.
Sides For Smoked Salmon – Best Side Dishes
Potatoes – Hasselback potatoes, potato cakes, potato coins, fries or roasted potatoes act as the perfect simple side dish for any salmon dinner.
Fruit – Serve this favorite fish alongside any type of fresh fruit or a fruit salad.
Salad – A leafy green salad, chopped salad or potato salad are all perfect pairings.
Vegetables – Any vegetable side such as carrots, green beans, Brussels sprouts, bell peppers, pickles, grilled corn or corn on the cob taste great alongside this rich-tasting fish. Roasted or fresh vegetables will be perfect for your meal!
Pasta – Mac and cheese and pasta salad both taste really good as a side dish.
Rice – Any variety of rice such as brown rice, white rice or cauliflower rice will bring out the rich flavor in salmon dishes.
Fresh Spicy Bean Salsa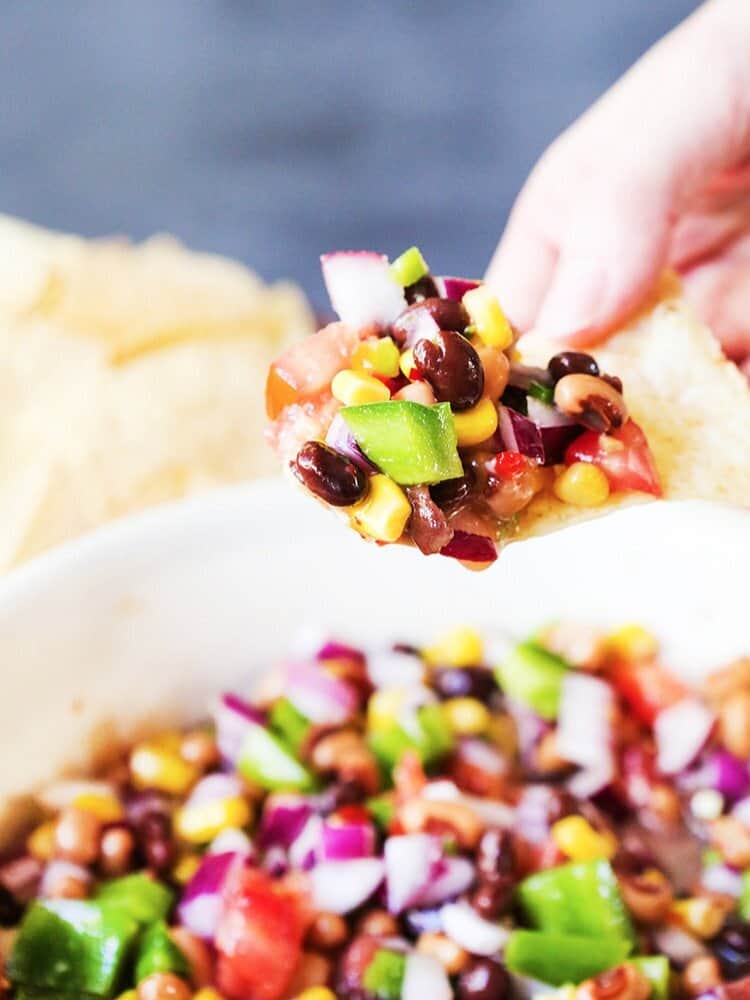 This spicy bean salsa recipe is fresh, zesty, delicious and great for parties. It is also the perfect food to have hanging out in your fridge all week for lunch wraps, salads or to top grilled chicken with.
Fruit Salad with a Twist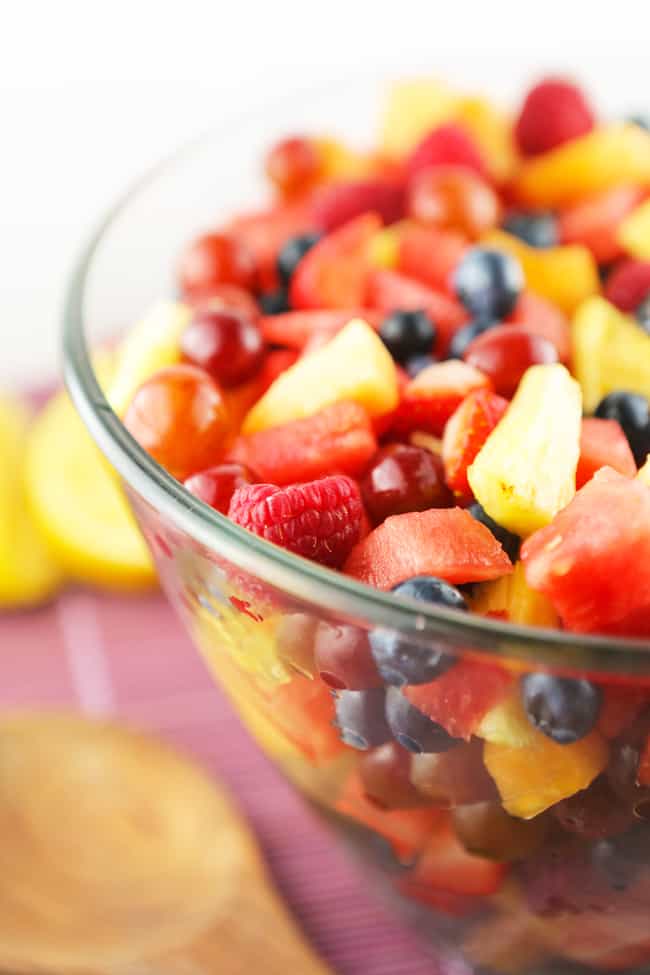 Put a delicious spin on your next summer gathering by learning how to make Fruit Salad step by step with a super-secret and unexpected ingredient. Simply mix together your favorite fresh summer fruits to enjoy a naturally sweet salad. This salad is a hit at parties!
Mediterranean Pasta Salad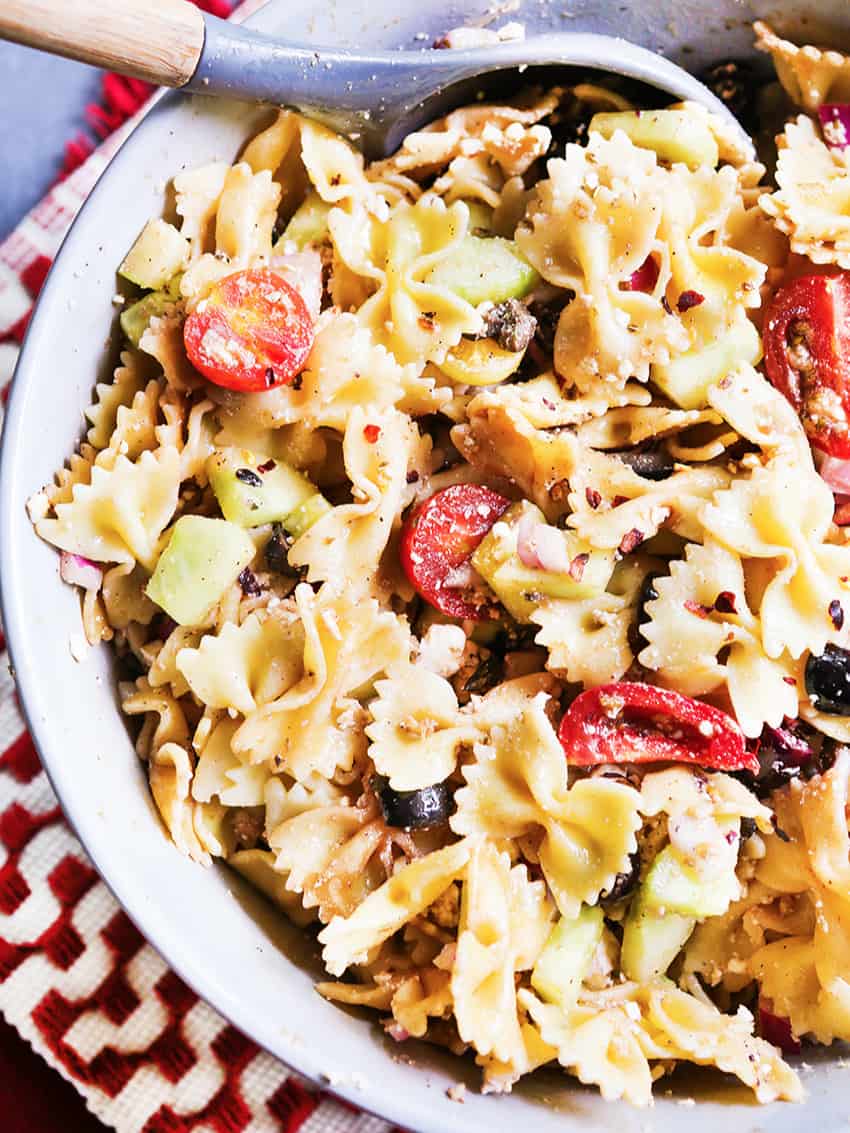 Fill your fork with an incredibly tasty Mediterranean Pasta Salad that combines pasta with fresh, crisp vegetables and a light vinaigrette straight from the Mediterranean! It will be the perfect side dish for a summer BBQ, your work potluck or at dinner on the table.
Grilled Cabbage Steaks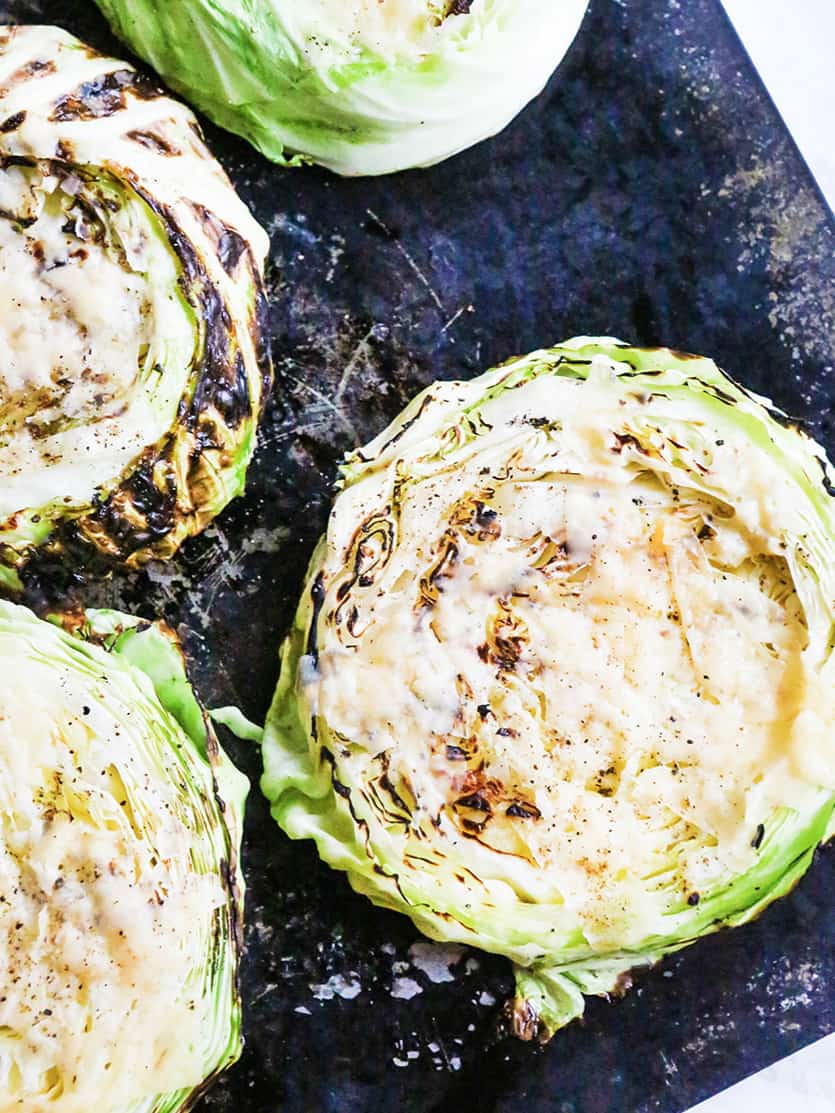 Take grilled cabbage to the next level by making cabbage steaks! Top them with shaved Parmesan cheese, bbq sauce or just a simple pat of butter. Serve alongside any summer meal for the absolute perfect healthy side dish!
Caprese Pasta Salad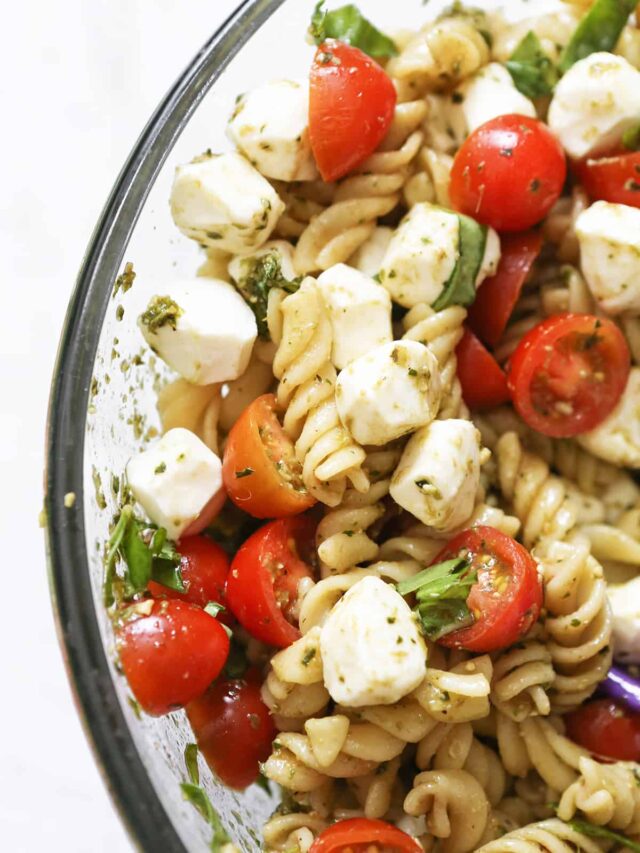 This Caprese Pasta Salad recipe is a huge hit at parties! Serve this delicious dish as a side, salad or appetizer. The combination of Mozzarella cheese, tomatoes, balsamic vinegar and basil is absolute perfection!
Roasted Vegetables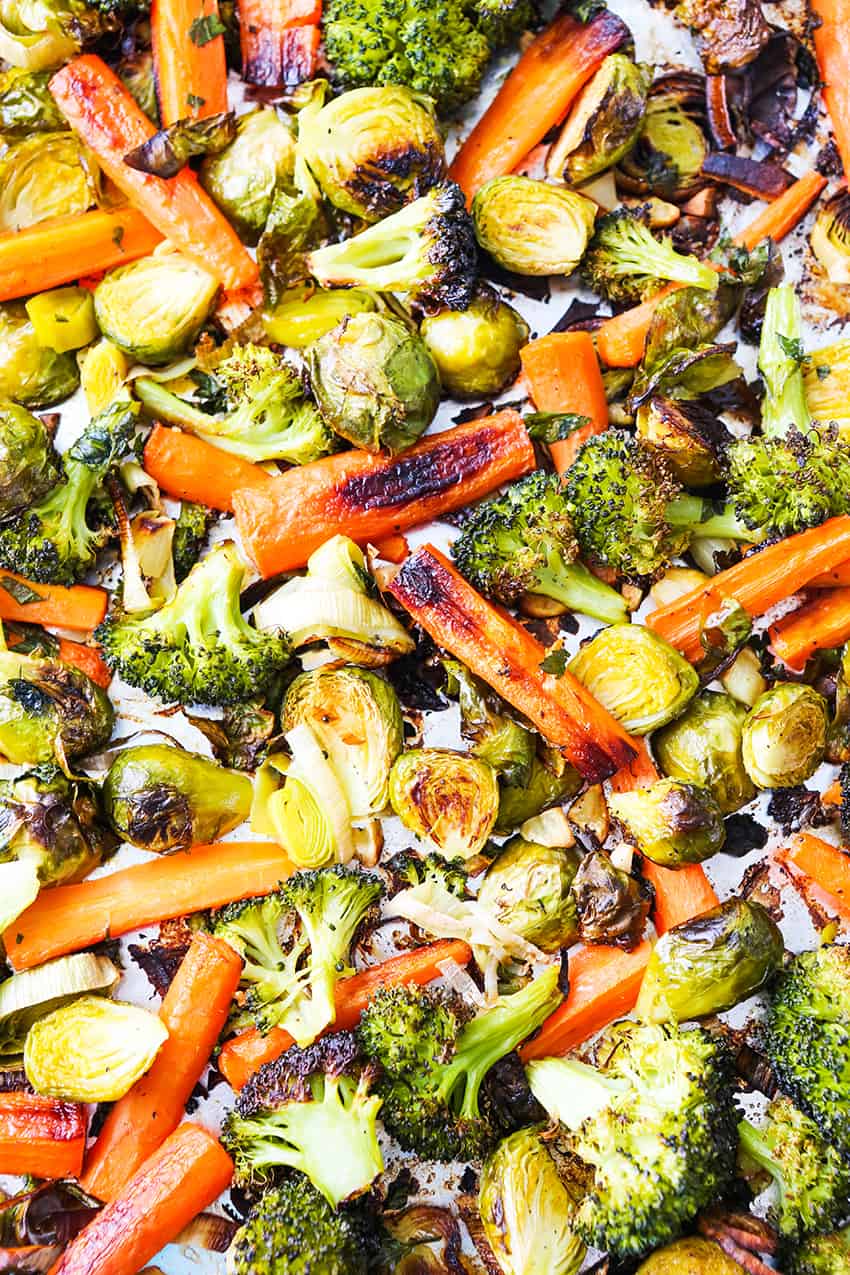 You can be sure that these are the best roasted vegetables recipe you will make. Get excited to enjoy a deliciously crispy, flavorful side dish. Roasted broccoli and carrots will turn veggie haters into veggie lovers!
Swap out vegetables in this recipe for any you might have on hand, such as cauliflower, zucchini, mushrooms or onions. Don't forget to toss with fresh herbs and black pepper!
Taco Pasta Salad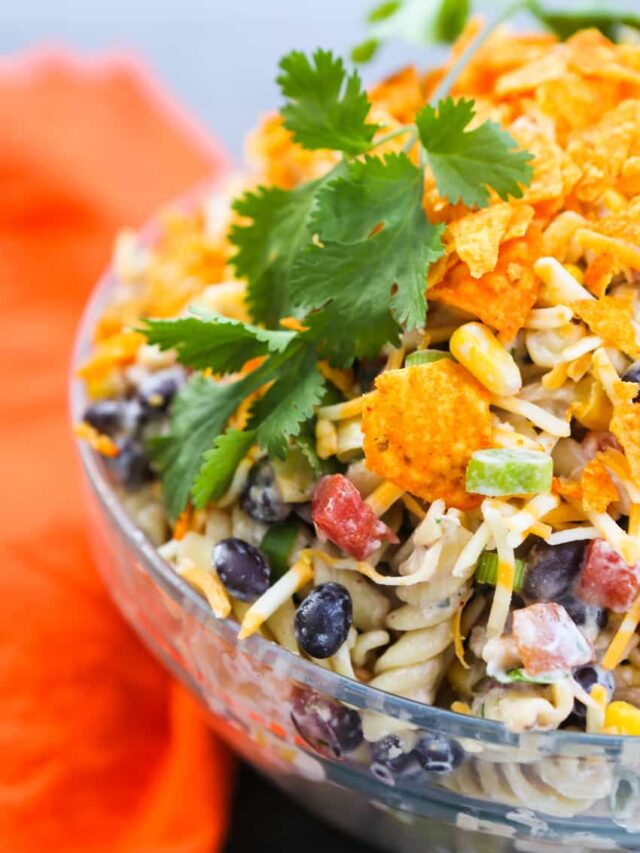 Tacos, ranch seasoning and pasta join forces to create this delicious taco pasta salad recipe! Enjoy pasta salad and taco salad in a single bite! Delicious party food and also a great side dish.
Cauliflower Rice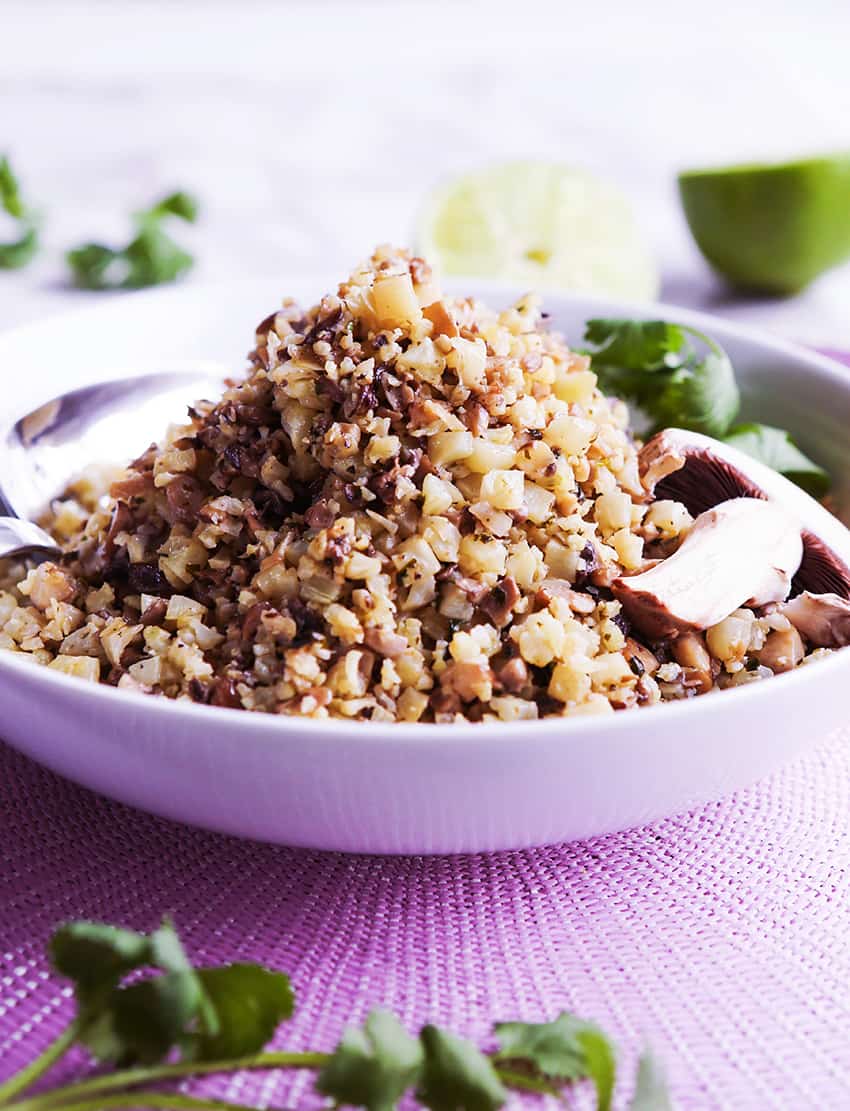 Replace rice with this veggie-packed Whole30 cauliflower rice side dish. It's easy to make and prepared in 15 minutes. Packed with flavor and texture from mushrooms and herbs, this recipe combines with many meals to complete a healthy dinner!
Broccoli Salad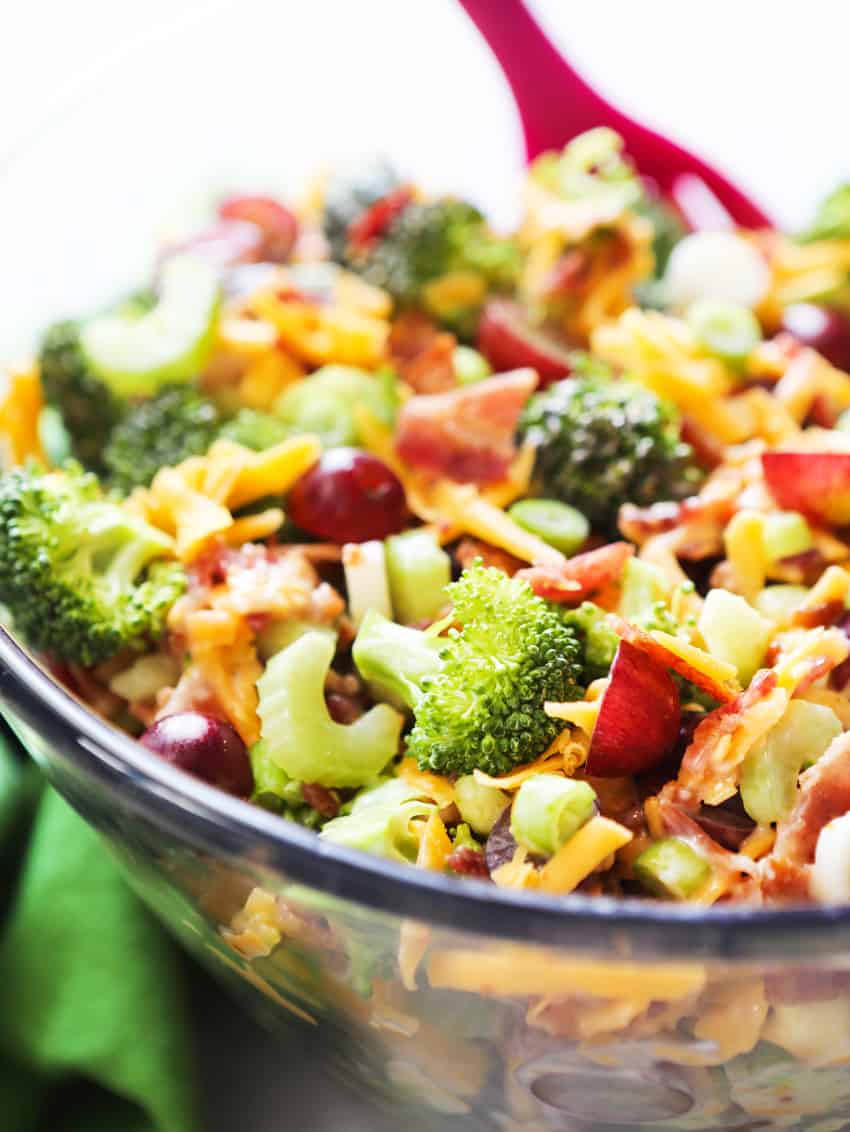 This Broccoli Salad is packed with crunchy, delicious ingredients and is not loaded heavily with mayo. It is the perfect dish to bring to your next potluck or gathering!
Oven Roasted Sweet Potatoes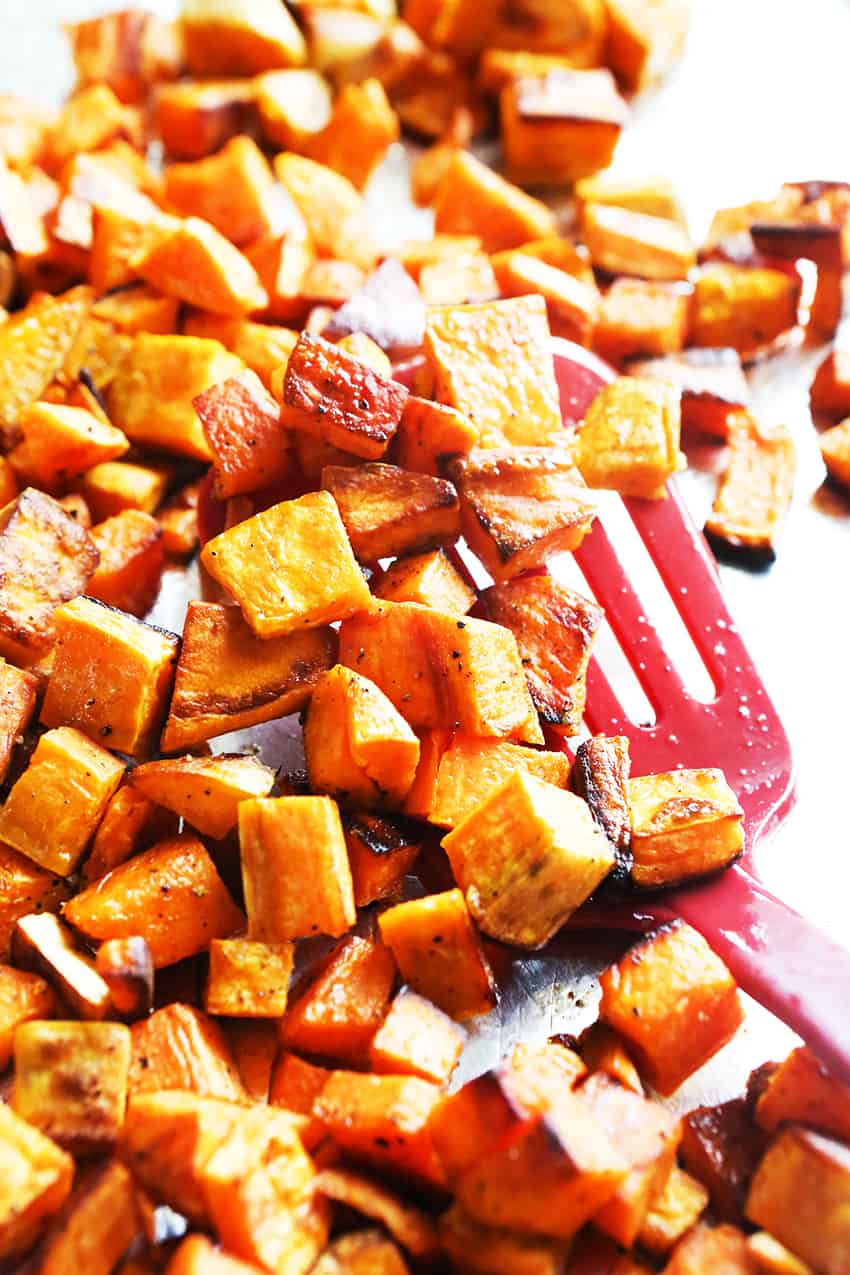 Roasted Sweet Potatoes are one of my favorite side dishes of all time. More delicious than regular French fries and are a great healthy lunch, snack or side.
Dill Pickle Pasta Salad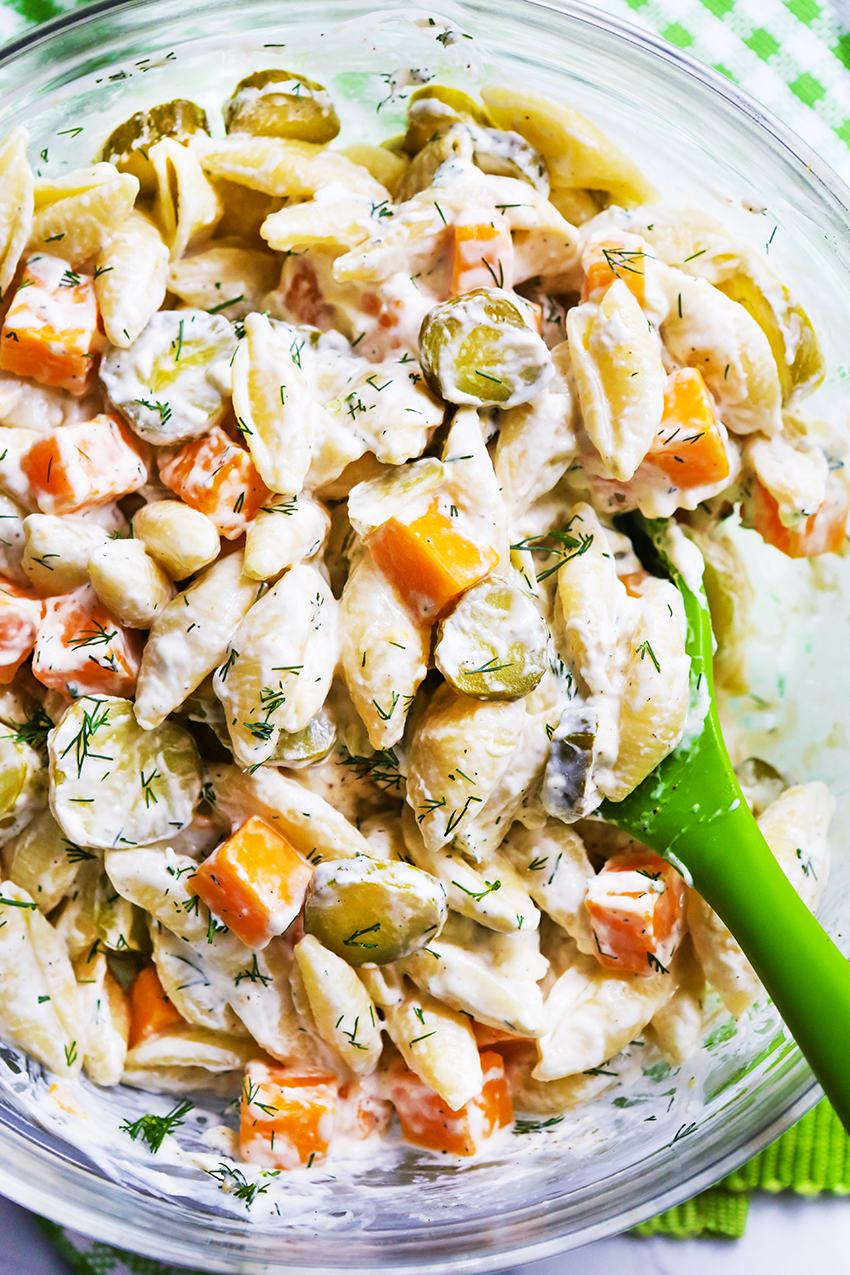 If you are a pickle lover, this Dill Pickle Pasta Salad is for YOU! It is creamy, flavorful and crunchy all in a single bite. This is a great, quick recipe to throw together for summer gatherings and potlucks. It's a crowd pleaser!
Vegetable Rice Salad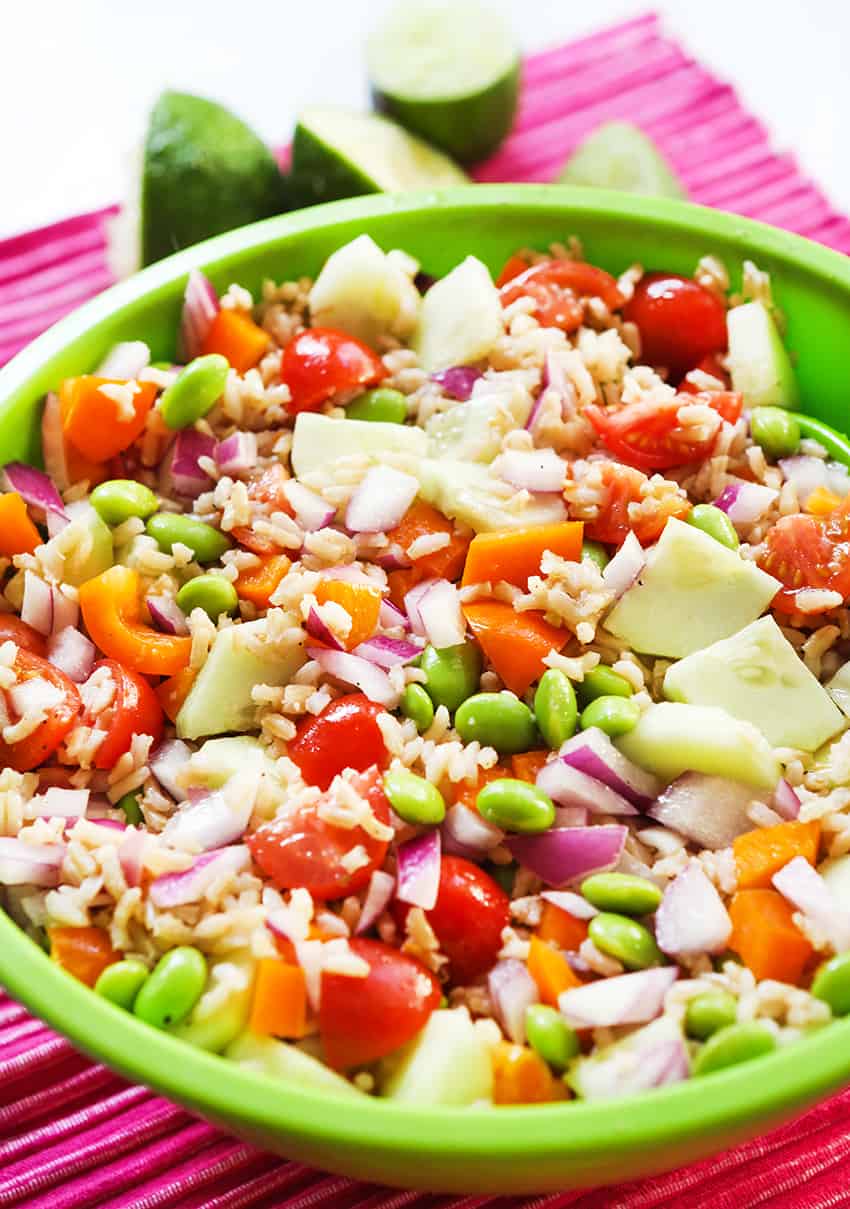 Vegetable Rice Salad is a nice balance of veggies and rice. It is colorful and packed with delicious flavor and textures and perfect for any occasion, summer or otherwise!
Oven Roasted Green Beans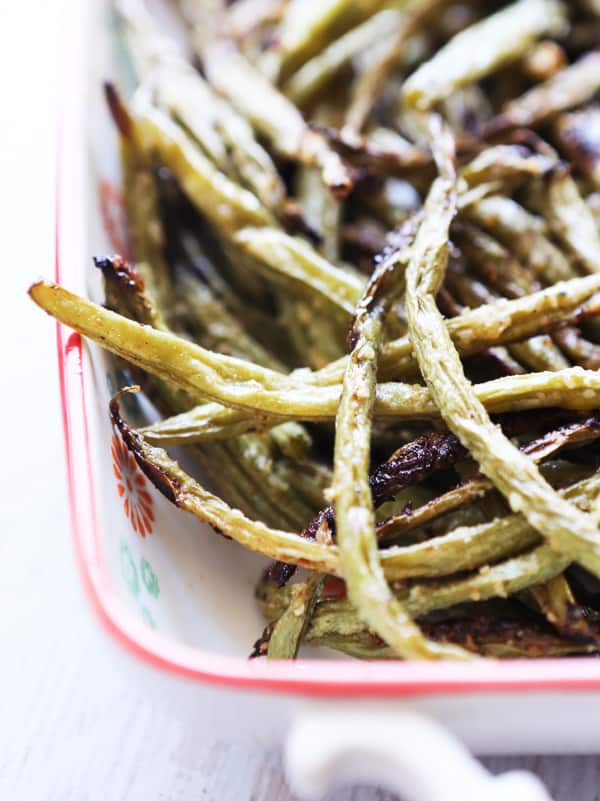 This is my favorite way to prepare and enjoy fresh green beans! Just 4 ingredients required to make this recipe. It's a great addition to any meal or dinner party!
This recipe is easy to make and you can't imagine how delicious it is! Great for holidays or weeknight meals.
Ramen Noodle Salad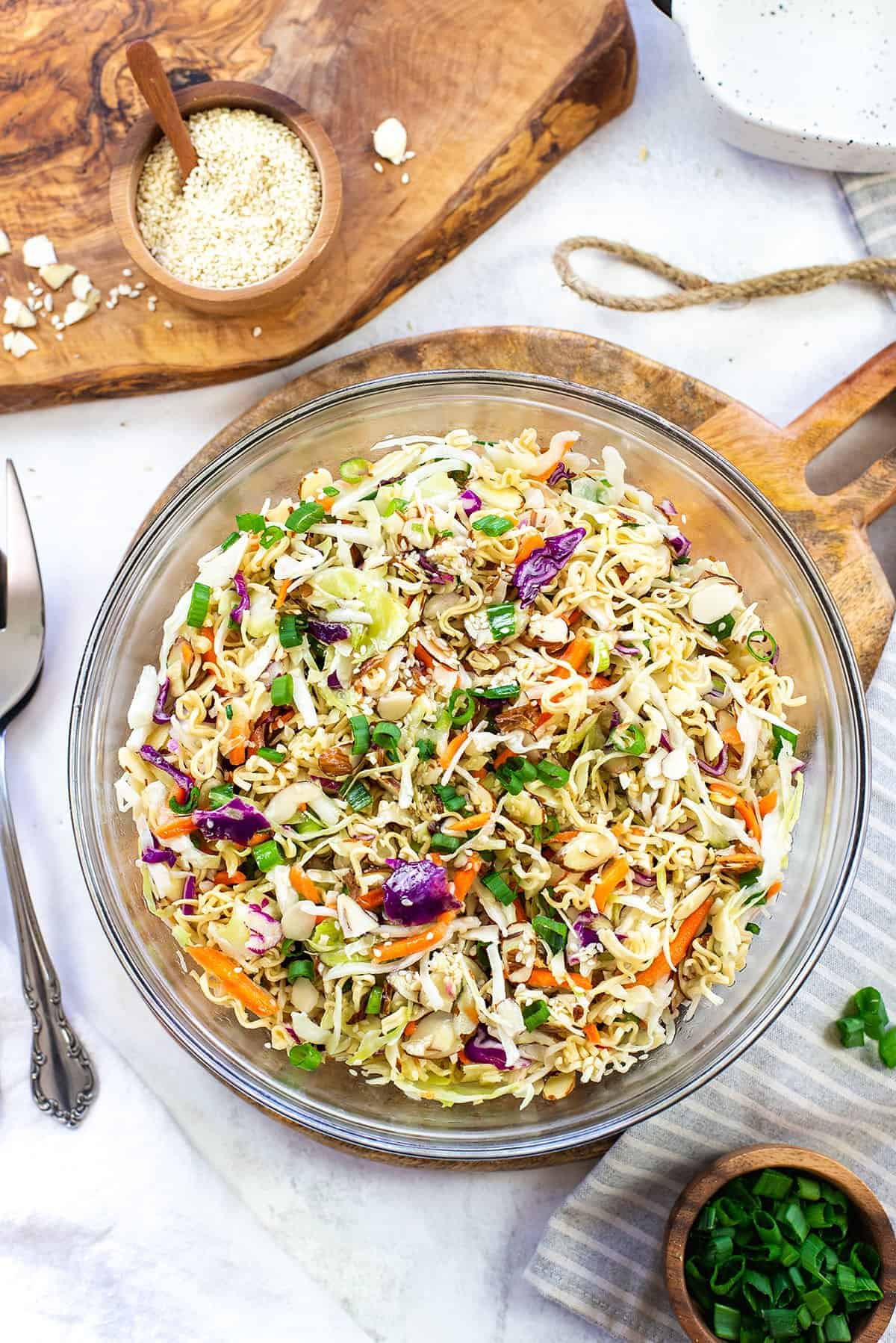 This Asian Ramen Salad recipe (from Buns in My Oven) is a crunchy cold salad with a sweet and tangy homemade dressing, loads of crunchy Ramen noodles, almonds, green onion, and more! Made in just 10 minutes! It's an easy recipe that is always the first to go at potlucks.
Easy Cheese Straws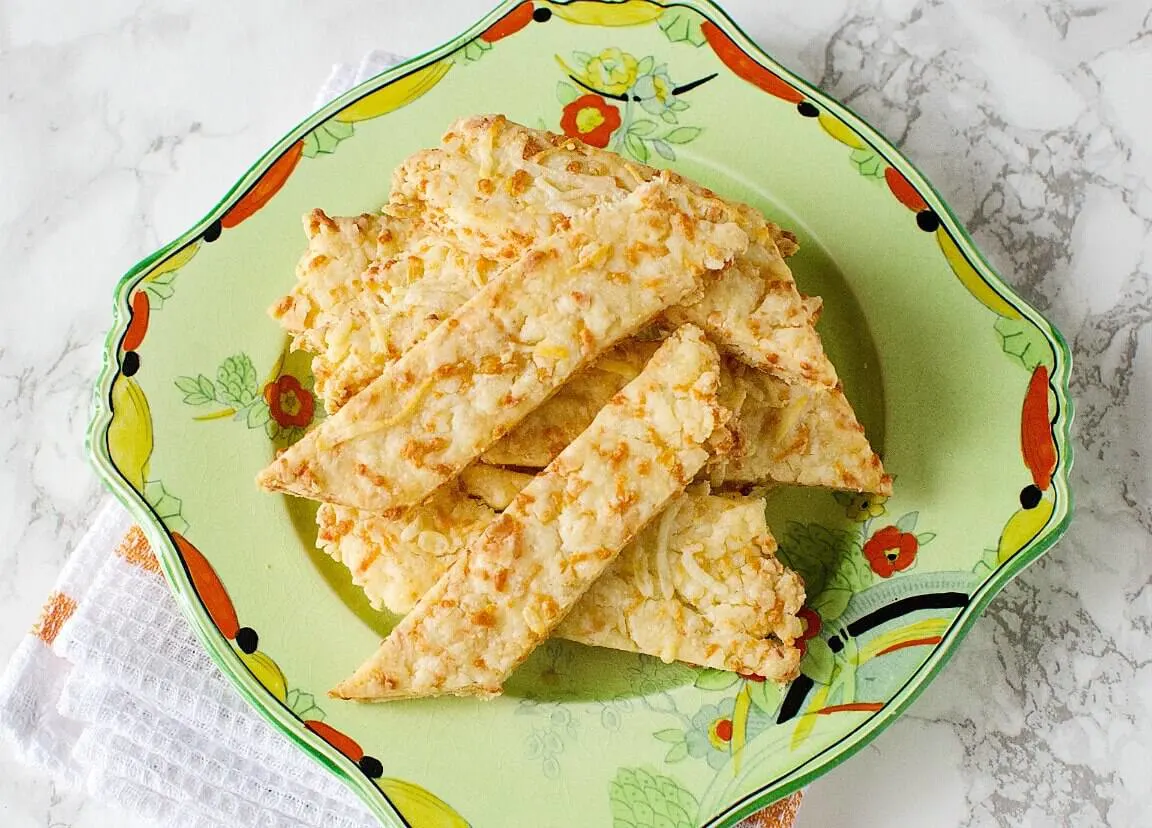 Cheese straws (from Merry About Town) are a savoury treat with a cookie-like texture. They are a perfect foil for all the sweet treats on offer over the holidays. They also go really well with cocktails that might not work well with sweets.
Crockpot Mac and Cheese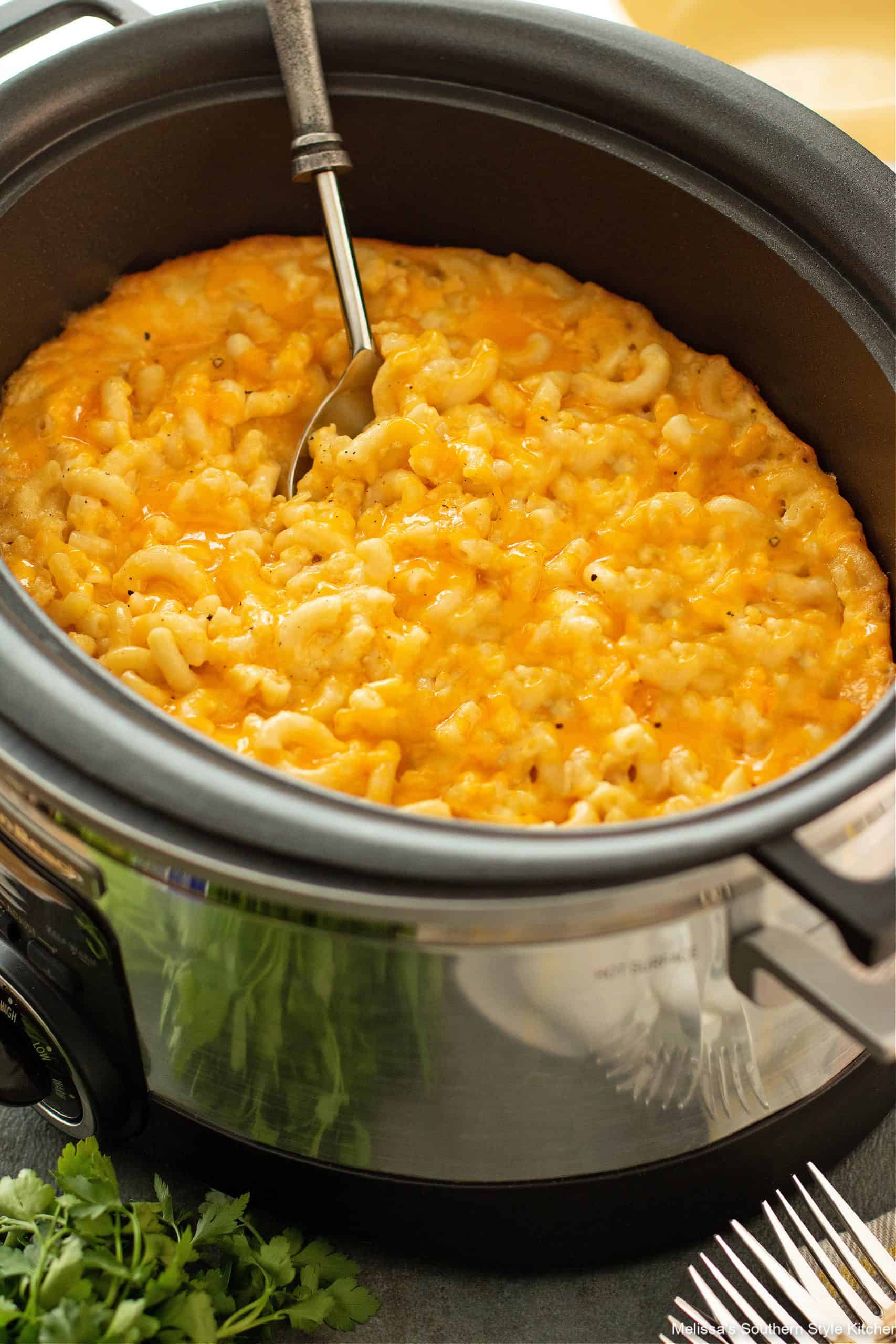 This cheesy Crockpot Mac and Cheese (from Melissa's Southern Style Kitchen) is perfection on busy oven days. It features a quick and flavorful cheese sauce that's whisked together then combined with elbow macaroni and a generous helping of cheddar cheese.
The only thing left to do is let it simmer in a slow cooker until it's ooey gooey good.
Quick Cherry Quinoa Salad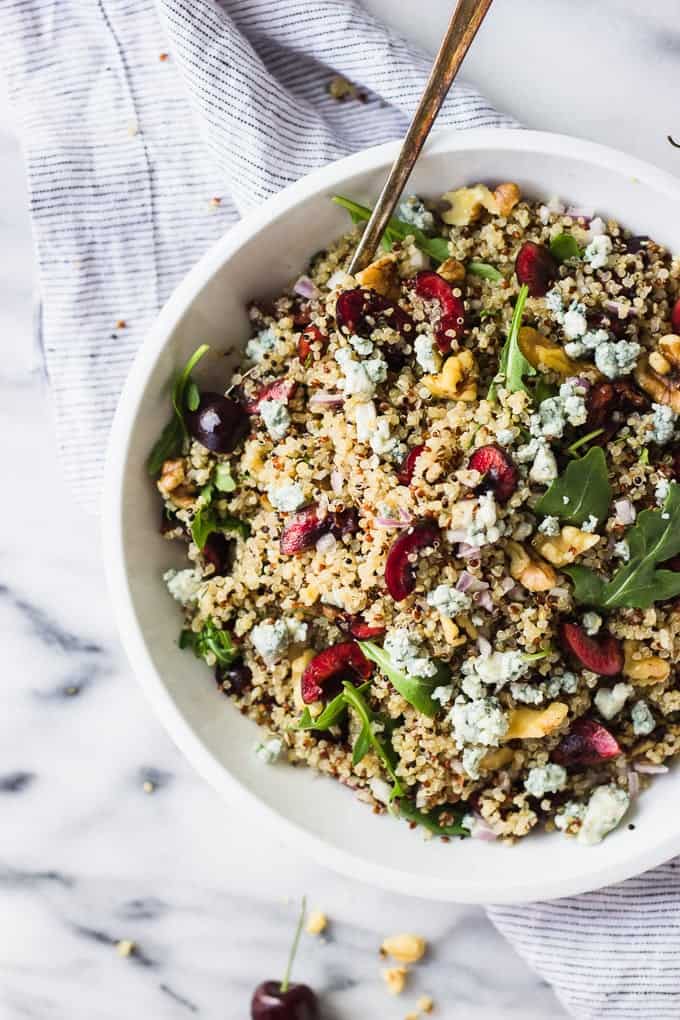 A simple and quick summer salad – Cherry Quinoa Salad (from Fork in the Kitchen) with crunch, texture, and lots of flavor!
Easy Cheesy Rice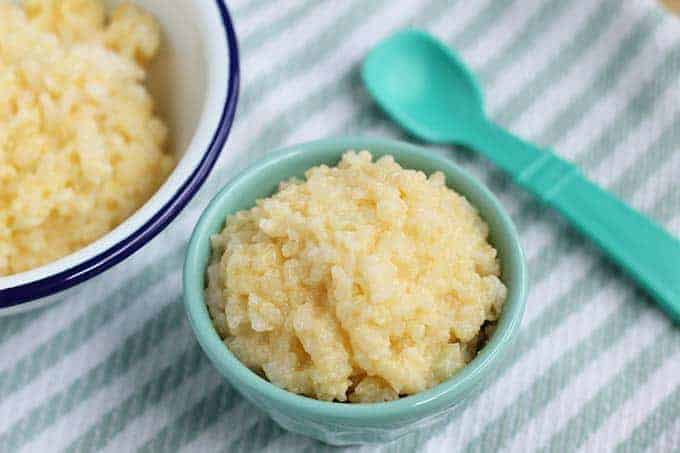 This Cheesy Rice recipe (from Yummy Toddler Food) has four options to add in veggies and has been a staple of my youngest kiddo's diet for the past year. It's SO easy, versatile, and stores wonderfully in the fridge. And it's downright delish!
Green Bean Salad with Toasted Almonds and Feta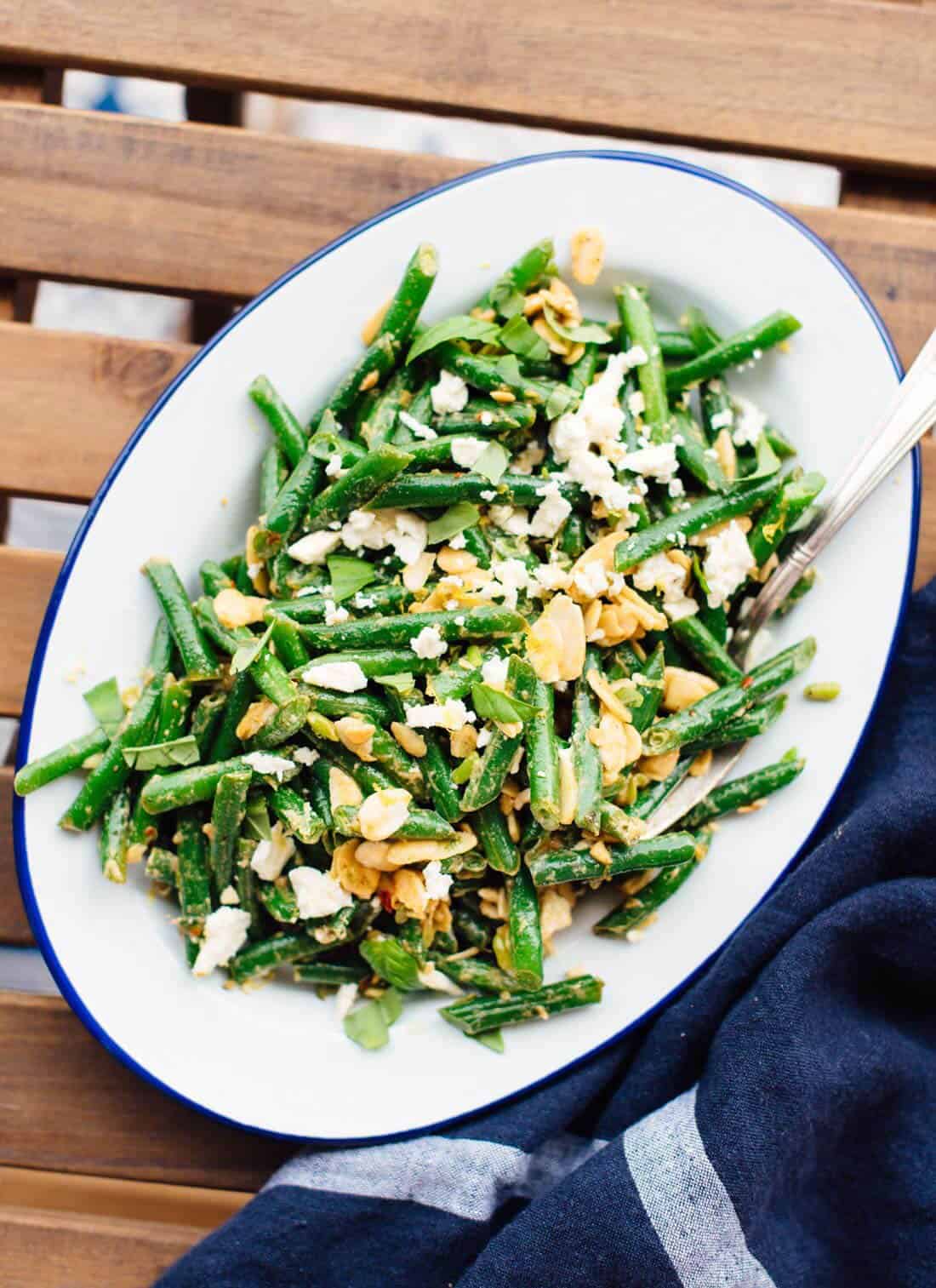 I didn't intend to eat green beans for dinner last night, but it happened. I've learned a new trick to cooking them that yields tender-but-not-waterlogged (and definitely not mushy) green beans.
I tossed my perfectly cooked green beans in a lemony sauce with savory toasted almonds, creamy and salty feta, and fresh basil (from Cookie + Kate).
Saffron Butter Crispy Rice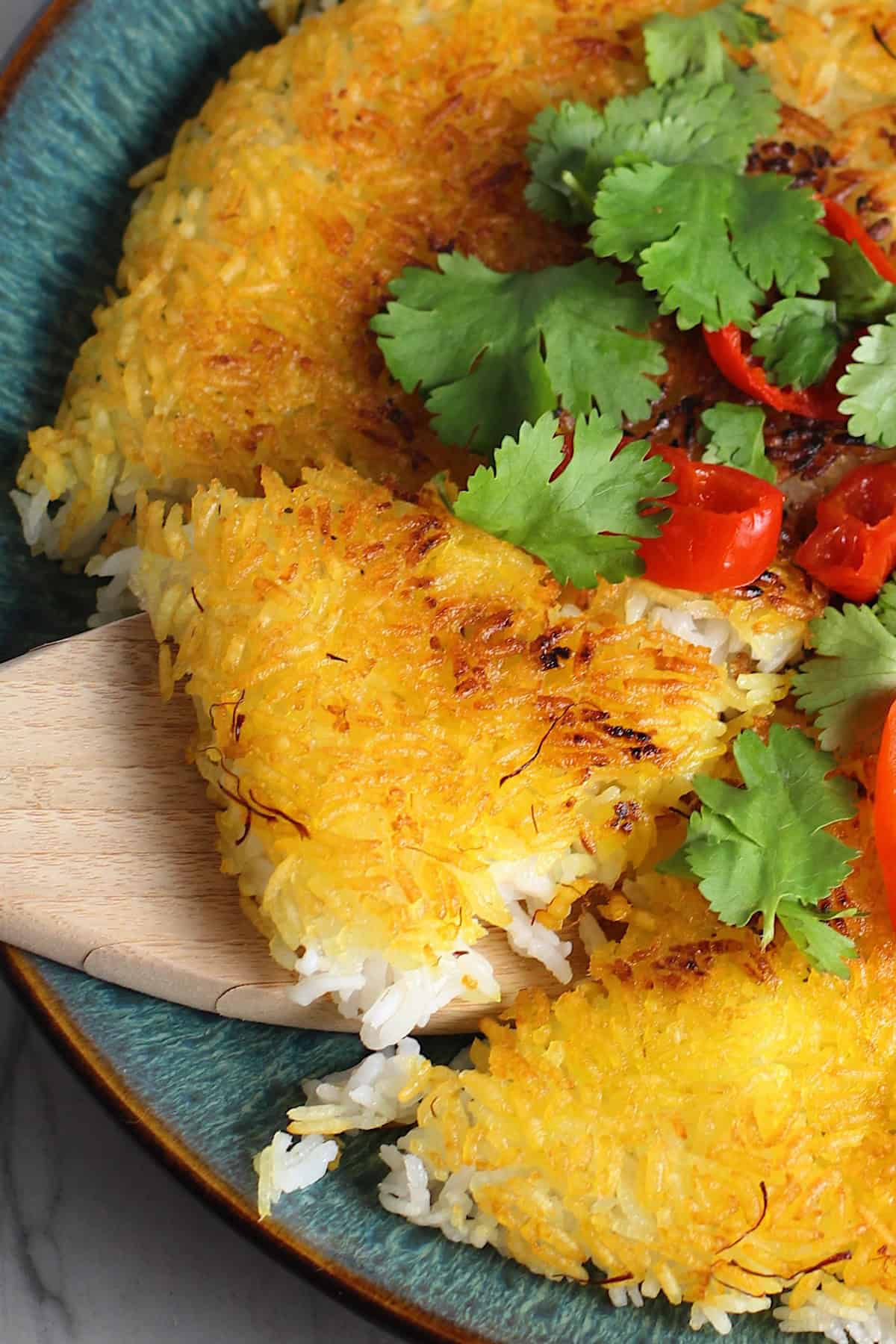 This Saffron Butter Crispy Rice (from Talking Meals) is a delicious side dish for your family dinner! It's super simple to make with this recipe!
Sauteed Zucchini and Mushrooms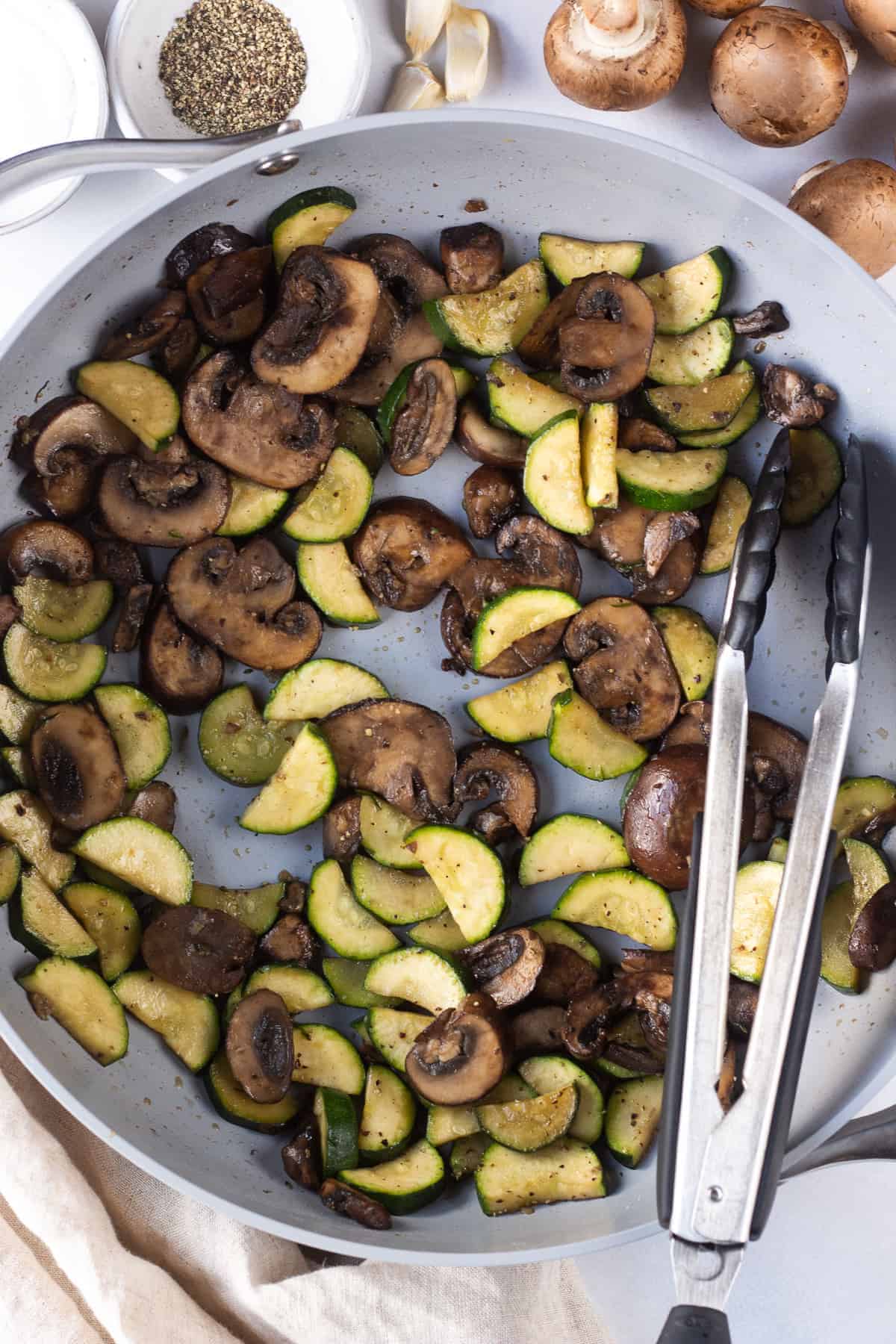 This sauteed zucchini and mushrooms recipe (from Hot Pan Kitchen) is a quick and easy side dish that goes with just about anything.
Made with 6 ingredients, it comes together in less than 20 minutes. Pair it with a roast, some grilled chicken, or even scrambled eggs to round out your next meal.
Basmati Rice in the Instant Pot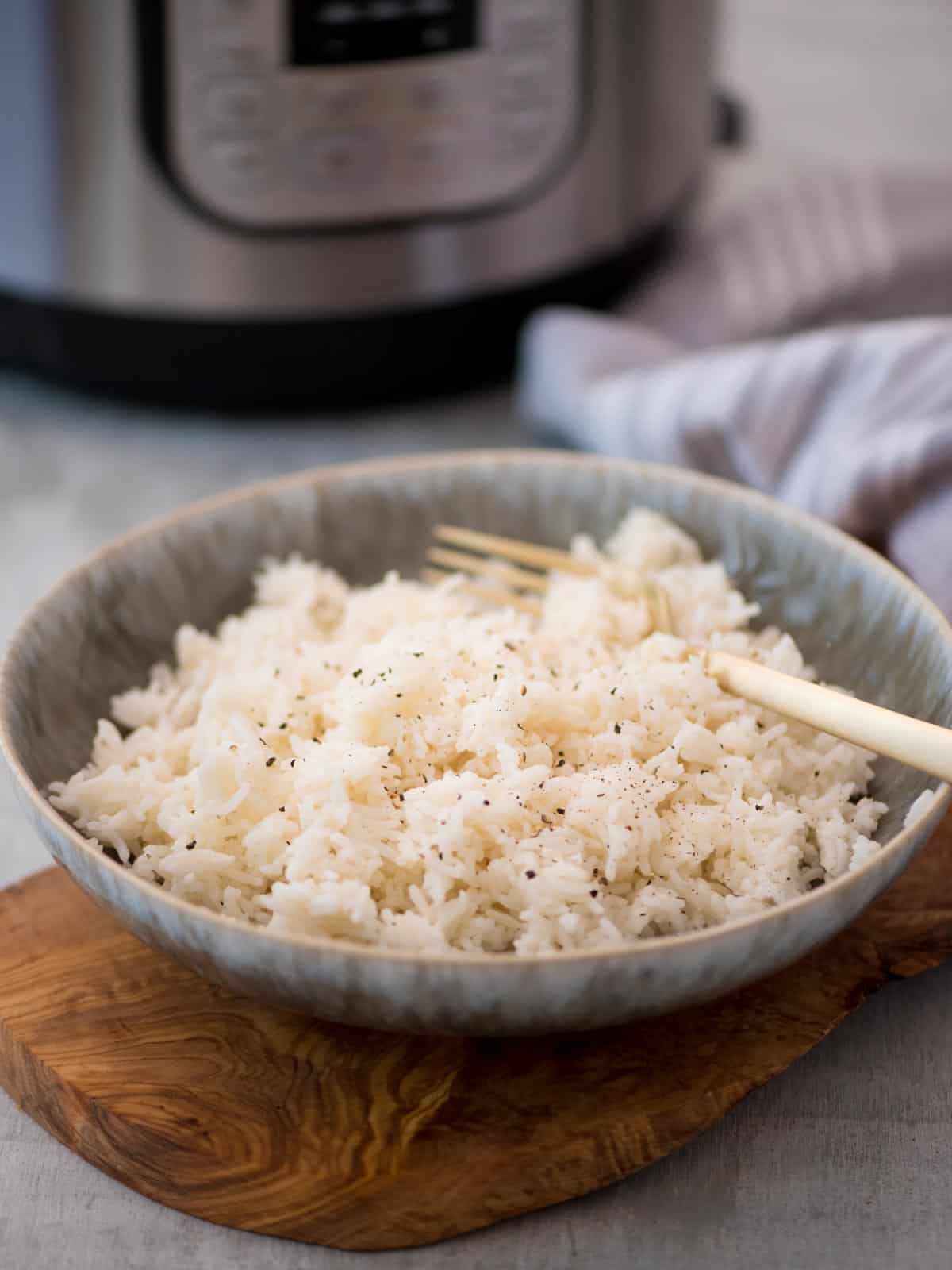 Basmati Rice in the Instant Pot (from Sweetly Splendid) is so easy! It's the perfect way to get fluffy rice for your meal prep, weeknight dinners, and family gatherings. 
Sun Dried Tomato Pasta Salad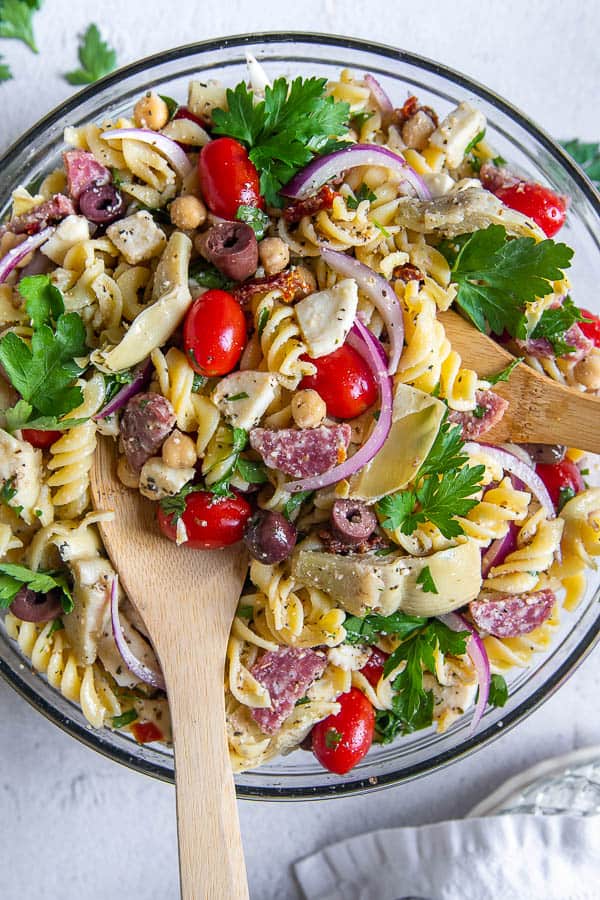 Sun Dried Tomato Pasta Salad (from Mama Gourmand) has a creamy parmesan Italian dressing mixed with gluten free pasta or traditional, tomatoes, artichoke hearts, olives, salami, and fresh mozzarella.
This unique and flavorful cold pasta salad is guaranteed to be devoured quickly.