Baked brie is the perfect sweet or savory party food that is a total crowd pleaser. What dishes or toppings do you serve alongside this cheesy, easy appetizer? Read on for 19 delicious ideas about what to serve with baked brie!
What To Serve With Baked Brie
Fruit – Fresh or dried fruit act as the perfect topping for baked creamy brie. Apple slices, pear slices, dried apricots or dried cranberries all pair deliciously!
Crackers – Serve baked brie with any variety of crackers.
Bread – A slice of warm crusty bread, breadsticks, bruschetta or seed crackers act as great accompaniments.
Jam – A layer of delicious berry jam, fig jam, raspberry jam, apricot jam or pepper jam tastes like perfection when spread over top of the cheese.
Nuts – Top the melty cheese with any type of nuts, such as pecans, almonds, walnuts or pine nuts.
Meat and olives – Load skewers up with marinated olives, salami or prosciutto and other cheeses for the perfect pairing. These salty foods are the perfect partner and take this party food to the next level.
Vegetables – Veggie sticks, caramelized onions or roasted veggies such as Brussels sprouts taste great alongside this cheese.
Sweet toppings – Consider a drizzle of honey, caramel sauce or maple syrup over top of the brie for an extra burst of sweetness. A spoonful or two of brown sugar or fresh or roasted grapes are delicious, as well!
Savory toppings – Fresh thyme, roasted garlic or a drizzle of balsamic vinegar are delicious over the top of a wedge of brie.
See the collection of recipes below for recipes you can make in your own kitchen!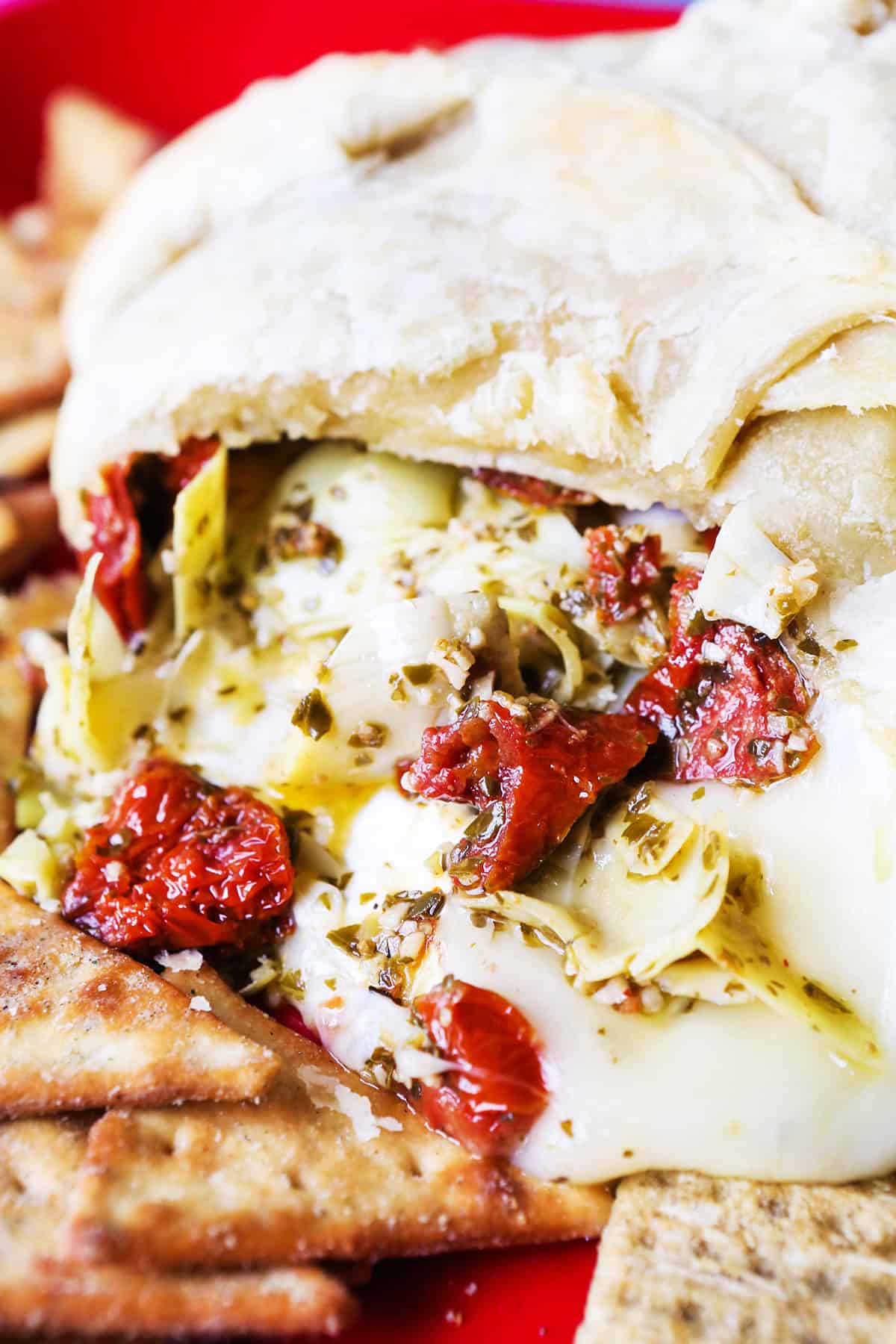 Baked Brie Appetizer Recipes
Knock people's socks off with this creamy, dreamy, fruity appetizer. This delicious pan-fried brie recipe with cherries is the perfect party food or dessert!
This baked brie recipe with pecans and roasted pepper jam is super simple but ridiculously delicious. Serve as a party food, appetizer, side dish or snack!
Savory baked brie is an ooey-gooey, savory and irresistible dip topped with a pesto-artichoke-tomato mixture and enclosed in a puff pastry sheet or phyllo dough.
Sauteed mushrooms stuffed with brie cheese and topped with a green onion and garlic mixture turn into cute and perfect little bites. Great for party tables of any variety! They'll go fast, so consider making a double batch!
Serve on a charcuterie board or cheese board with an assortment of food pairings that guests can dig into with their hands.
How Long Does Brie Last In The Fridge
When kept in its original packaging or transferred to a sealed bag, brie will last for up to seven days in the fridge after being opened.
How To Eat Brie
Brie cheese tastes best when it is brought to room temperature prior to serving, so remove it from the fridge approximately 30 minutes prior to serving.
Using a sharp knife, remove the rind from around the cheese wheel. The rind of brie is edible, so it's ok if not all of it is removed.
Slice and serve: The easiest way to serve it is to cut it into slices and serve with crackers, bread or vegetable sticks such as carrots and celery.
Bake and serve: Place on a parchment paper lined baking sheet and bake at 350 degrees F for 30 minutes. Serve as a hot, gooey appetizer alongside jam, nuts and dried fruit, baked solo or wrapped inside a thawed puff pastry sheet.
How To Freeze Brie
Wrap leftover brie cheese in plastic wrap or aluminum foil and place in a heavy duty freezer bag.
Place leftover wheel of brie in the freezer for no more than 3 months for best results.
Note: Brie is a soft cheese with a high moisture content, making it a cheese not known for freezing well.
Substitute For Brie Cheese
Goat cheese
Camembert
Reblochon
Mozzarella
Fruit Salad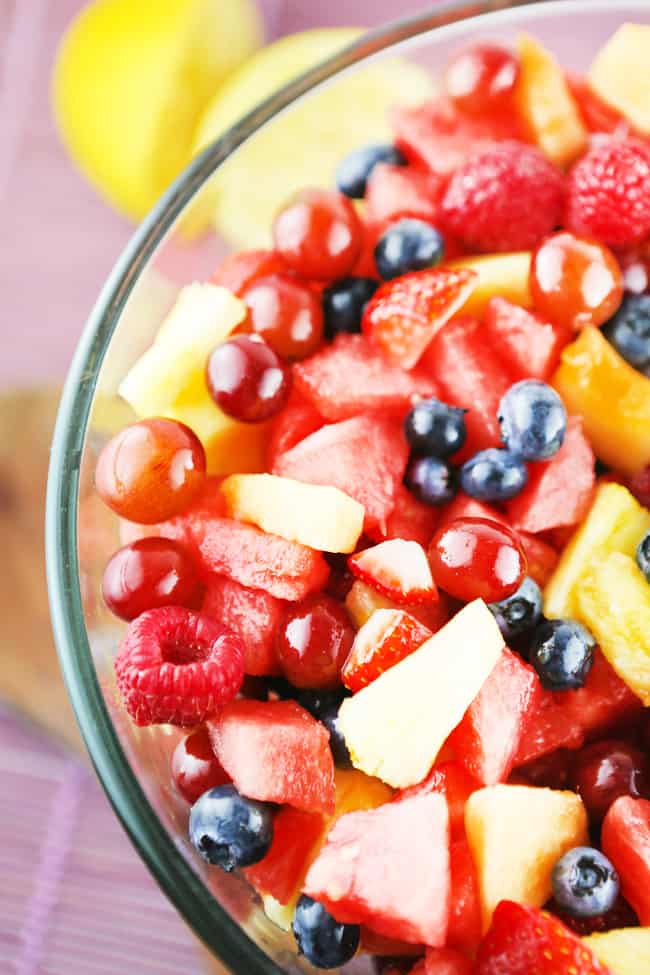 Put a delicious spin on your next summer gathering by learning how to make Fruit Salad step by step with a super-secret and unexpected ingredient. Simply mix together your favorite fresh summer fruits to enjoy a naturally sweet salad. This salad is a hit at parties!
Apple Pie Jam without Pectin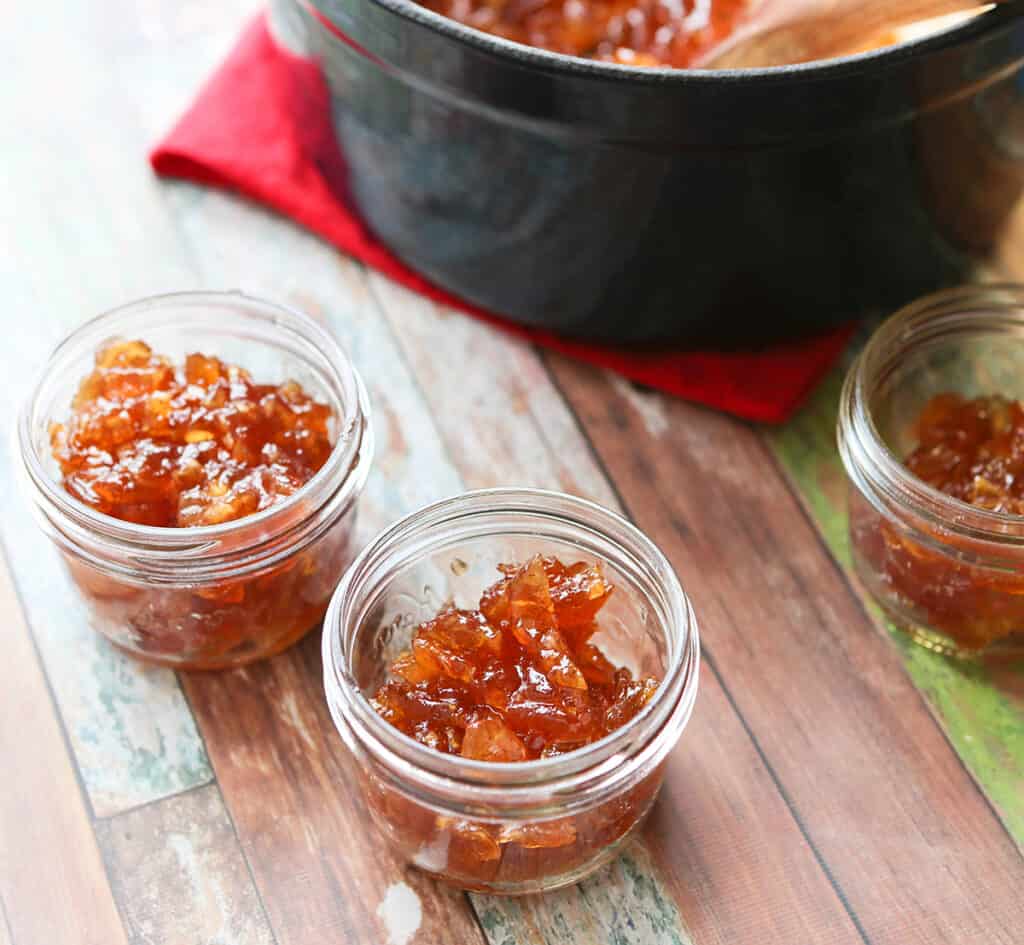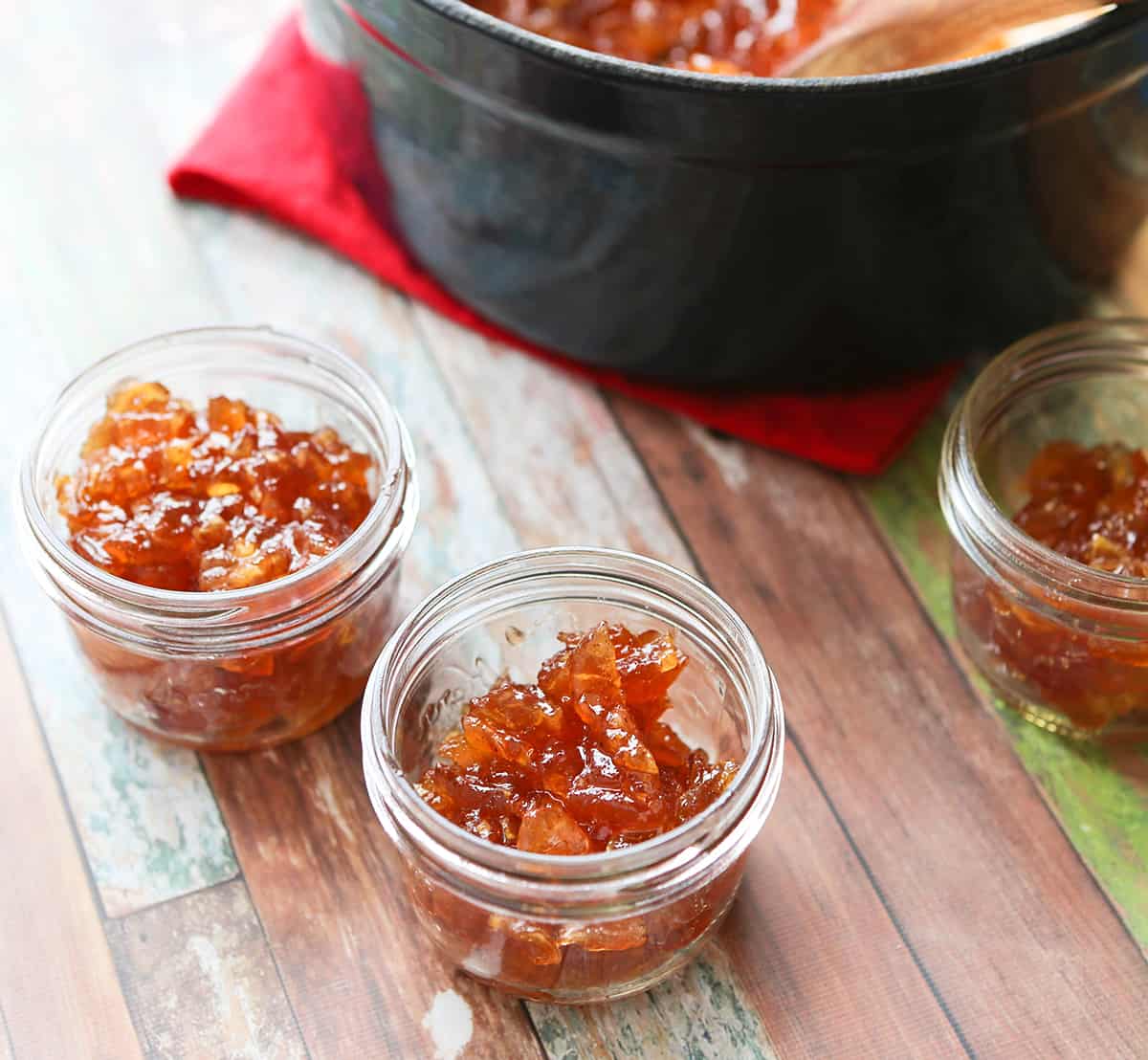 Make an Amazing Apple Pie Jam recipe without pectin this fall! Tastes just like Apple Pie because it's so similar to pie filling. Get ready to be addicted! Put it on your English muffins, pancakes or use it to make your next peanut butter and jelly sandwich! This is a great, DELICIOUS way to use up extra apples in the fall and it is also a great gift idea.
Pepper Jelly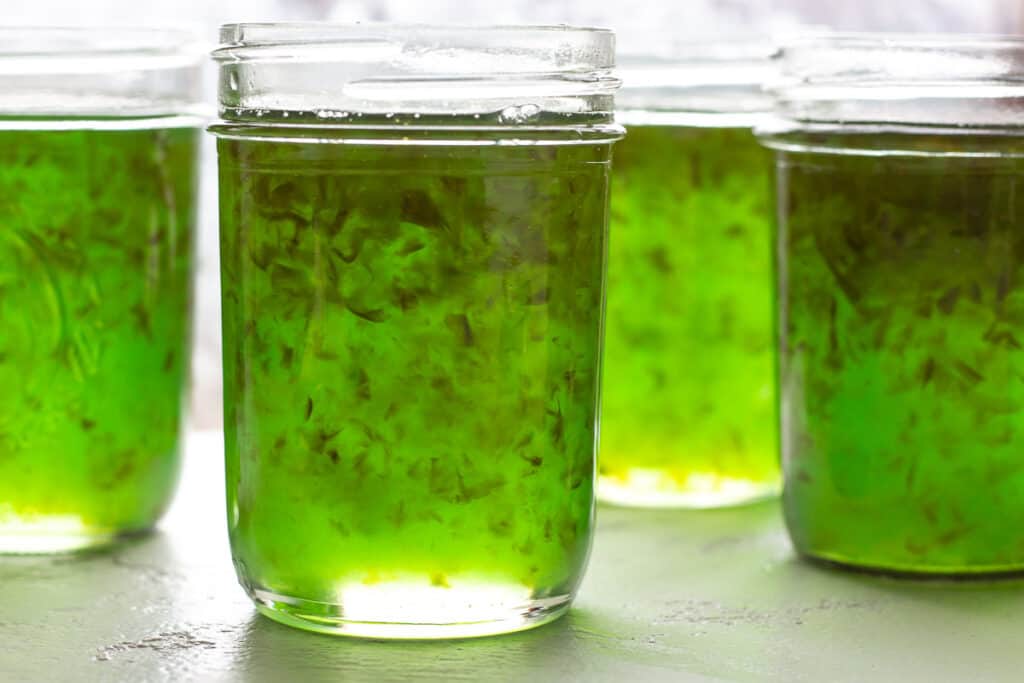 Make this pepper jelly recipe to spruce up your next piece of toast or peanut butter and jelly sandwich. Or serve with crackers and cream cheese for a delicious party appetizer!
Fruit Pizza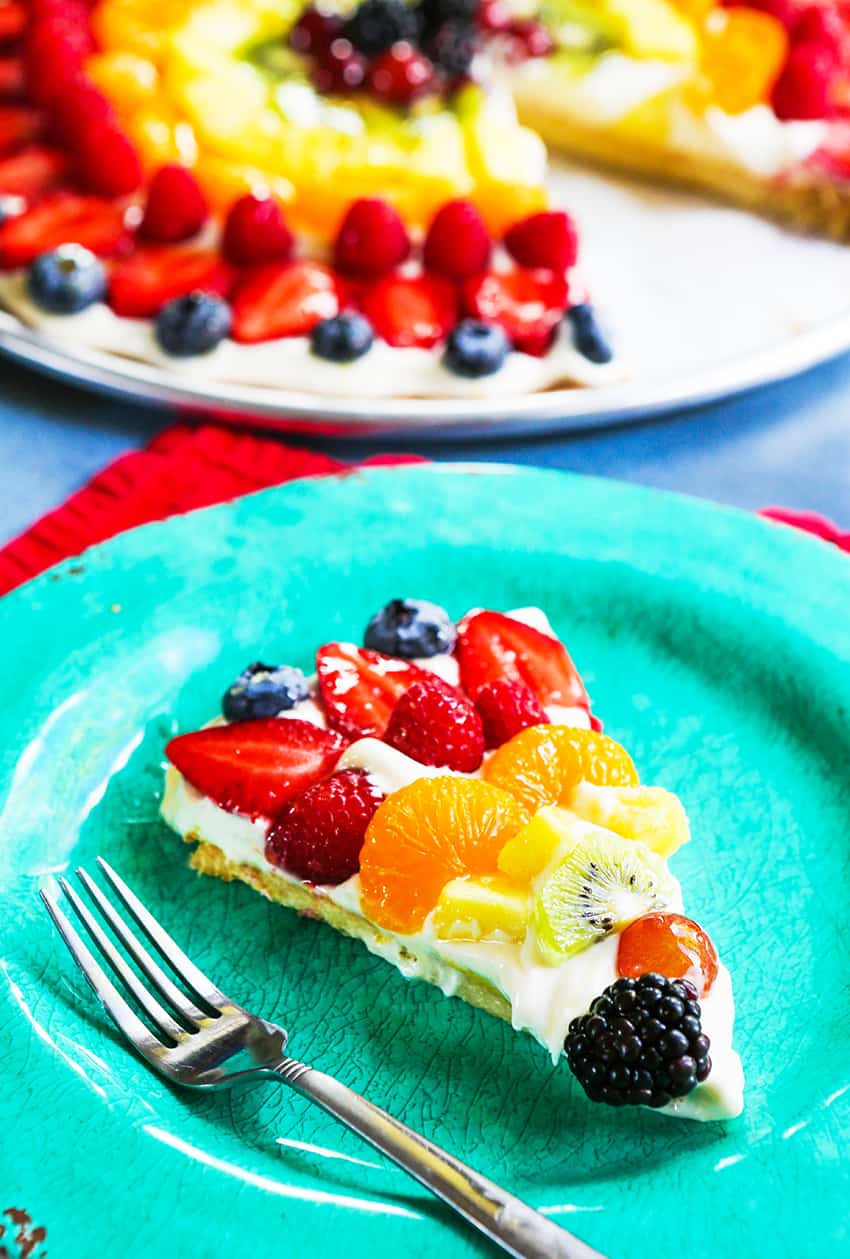 Learn how to make fruit pizza to WOW guests! It has a cookie dough crust, dreamy cream cheese frosting and a colorful top layer of fruit with a tasty glaze. Allow your creative side to shine while decorating your pizza!
Healthy Fruit Dip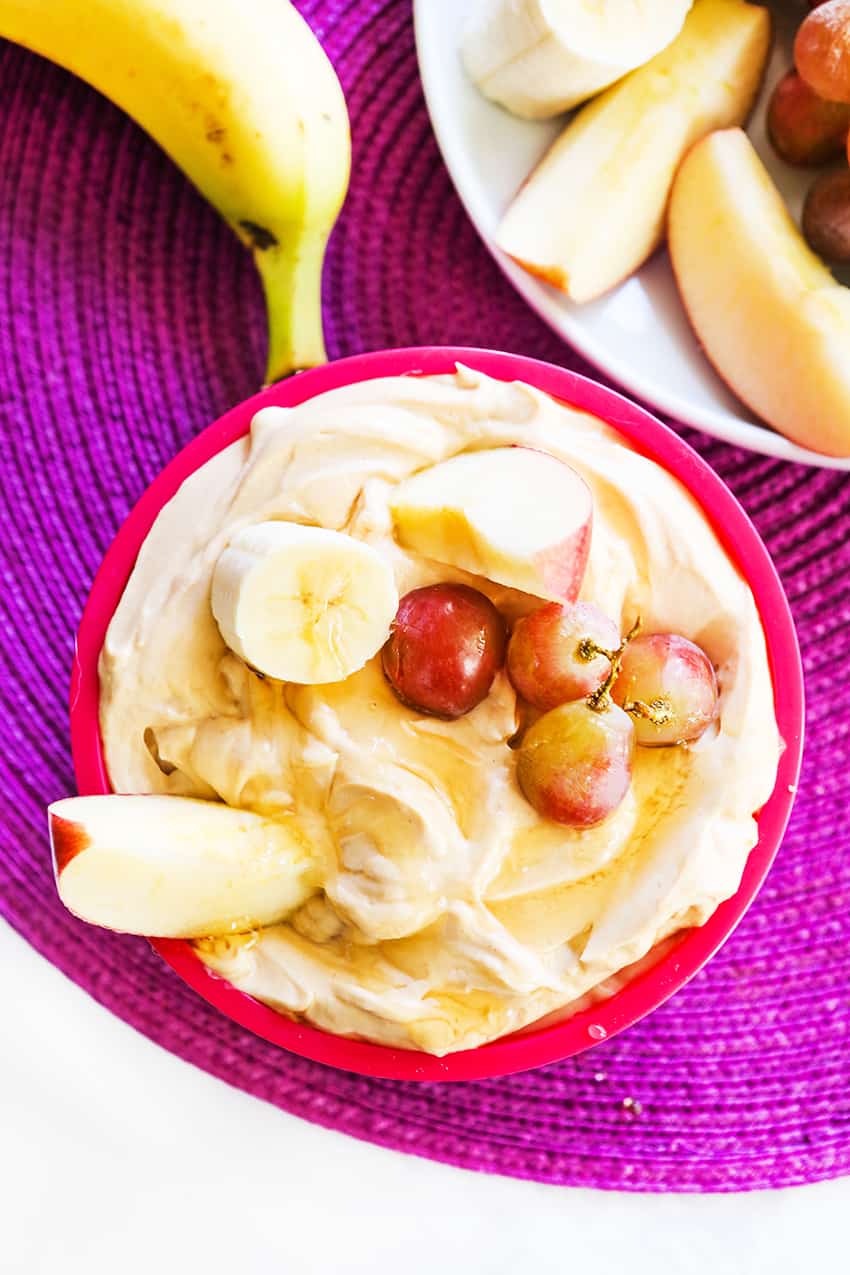 Only 3 ingredients are required to make this super simple recipe! Healthy and yummy, there couldn't be an easier or quicker snack to throw together for the kiddos today.
Garlic Bread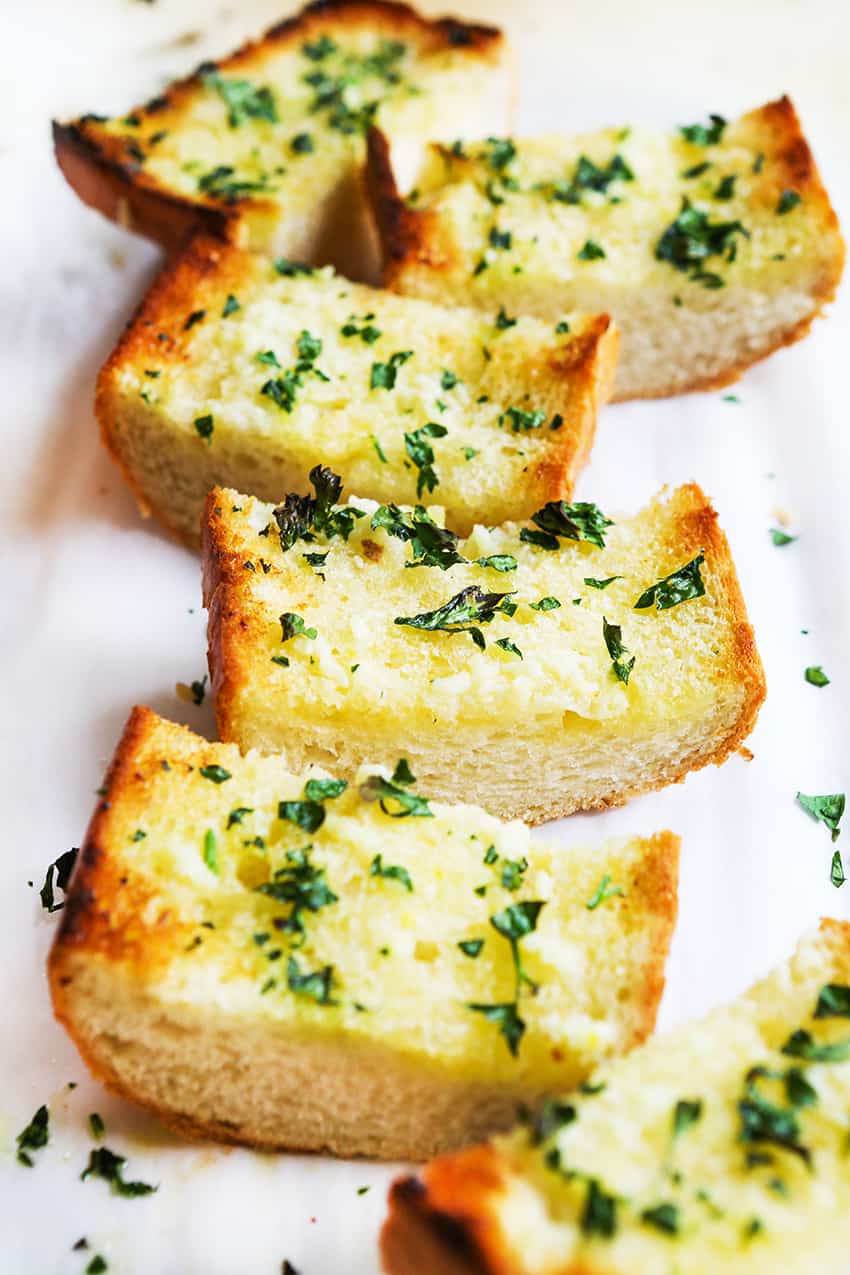 Garlic bread is super easy to make, requiring only a few simple ingredients and 10 minutes of your time!
No Yeast Bagels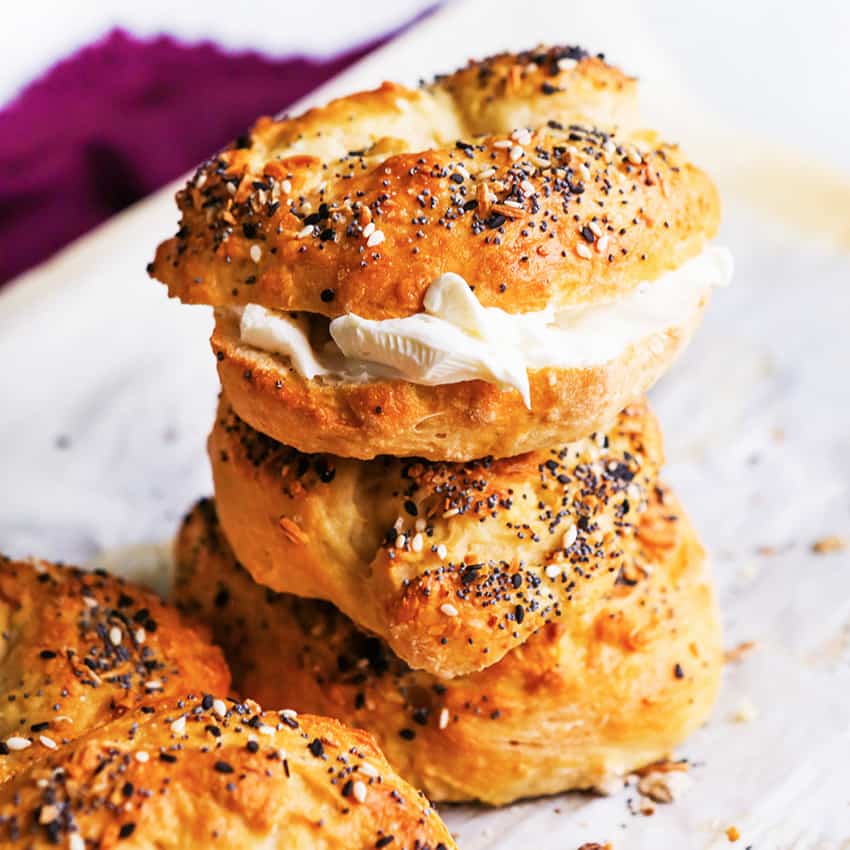 How to make homemade bagels using only 5 ingredients and in 20 minutes from start to finish! NO YEAST or rising or waiting required. These easy bagels are soft, flavorful and taste great with savory or sweet toppings.
Antipasto Skewers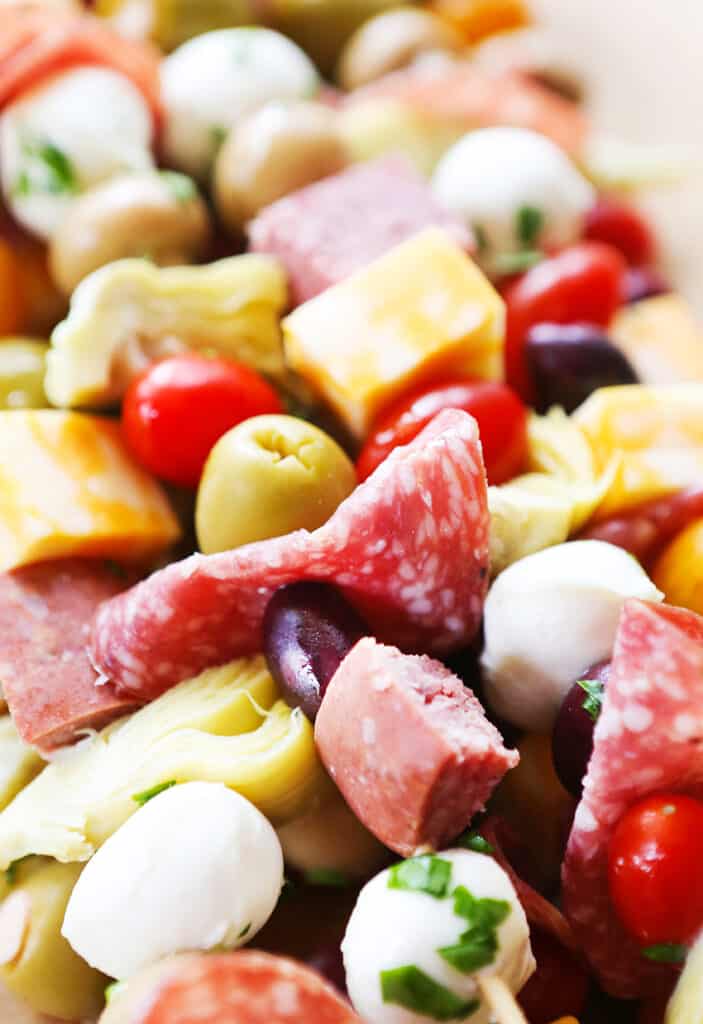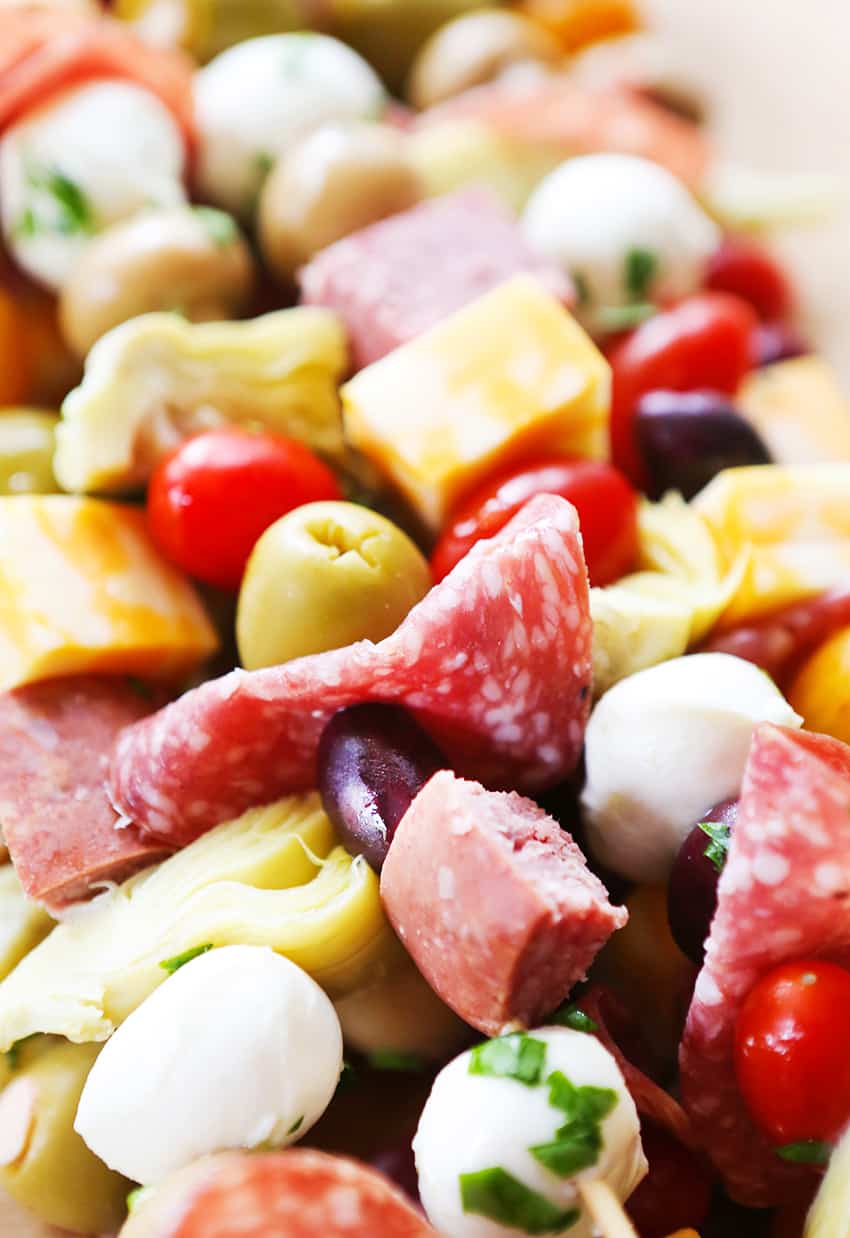 Turn Antipasto Salad into a delicious finger food! Add pieces of Italian meat or cheese can be threaded onto the skewers for a tasty snack. These Antipasto Skewers are easy to prepare and they're great as an appetizer or party food.
Semolina Bread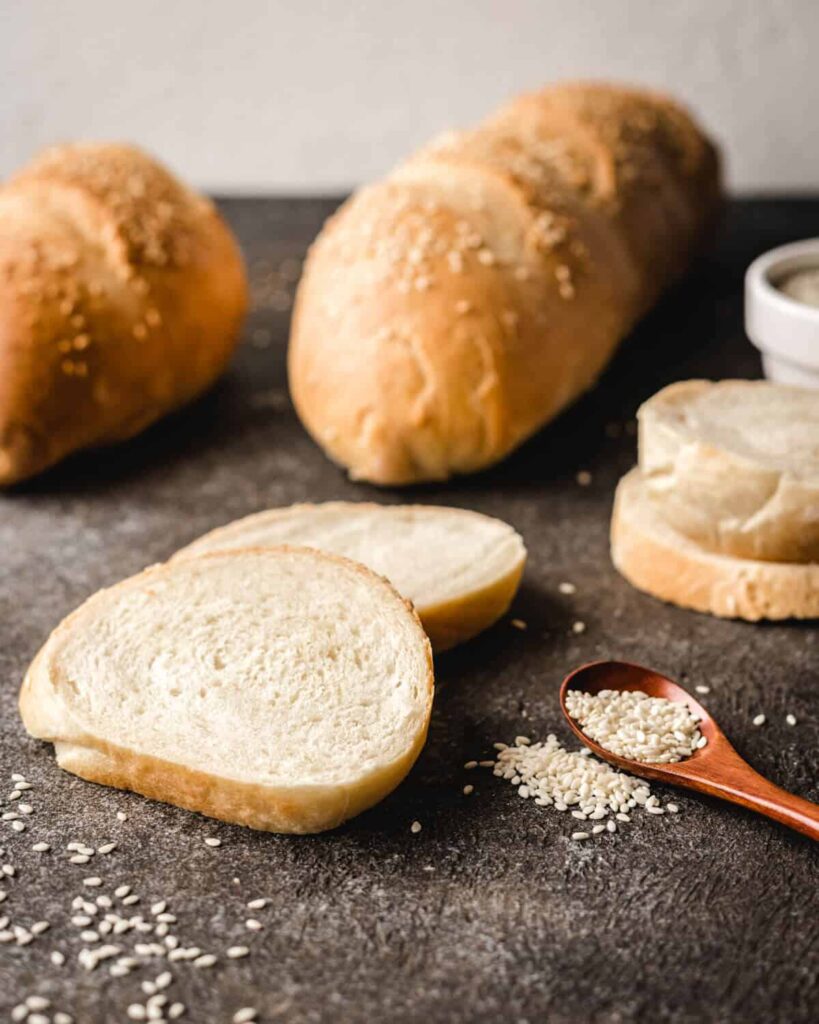 Semolina Bread (from Kickass Baker) is a crusty, hearty loaf of bread. It makes for the perfect addition to your dinner table. This bread recipe is made using semolina flour and is topped with sesame seeds, giving this bread a wonderful flavor.
Homemade Sun-Dried Tomatoes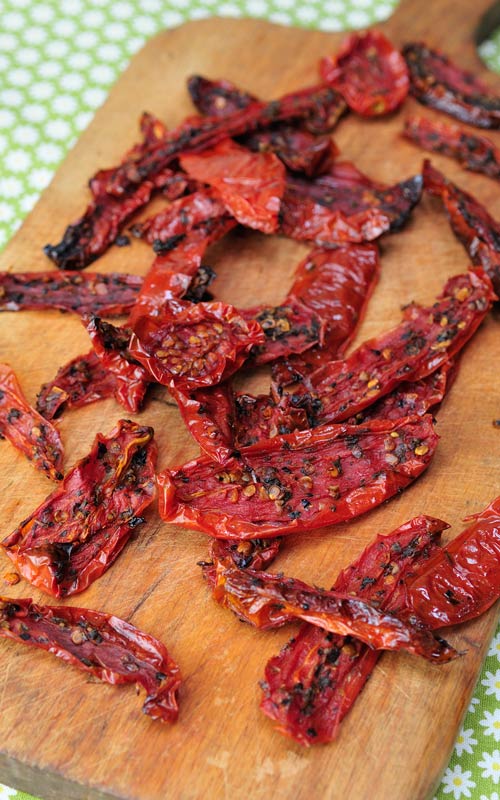 Flavor packed Sun-Dried Tomatoes (from Haniela's) are super easy to make at home. Use garden fresh meaty tomatoes to make delicious chewy, herbed dried tomatoes using my easy and efficient oven drying method.
Cheese Crackers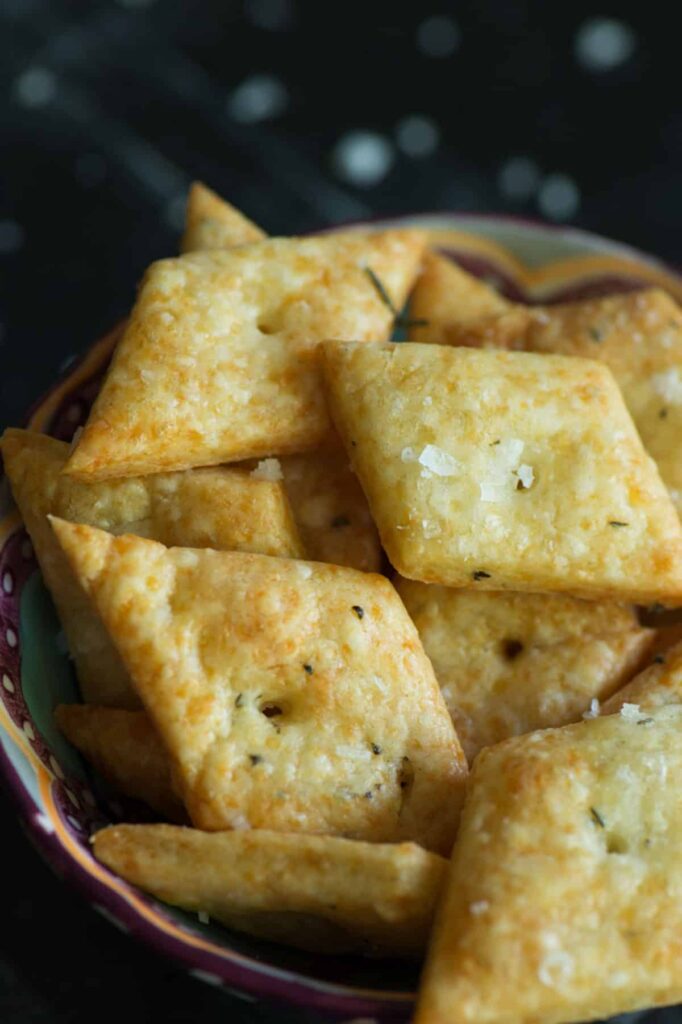 This Gruyère cheese crackers recipe (from Butter and Baggage) is the grown up version of a childhood favorite. Homemade and easy to make with just 4 ingredients. These savory crackers will become your go to snack or appetizer.
Homemade Dried Apricots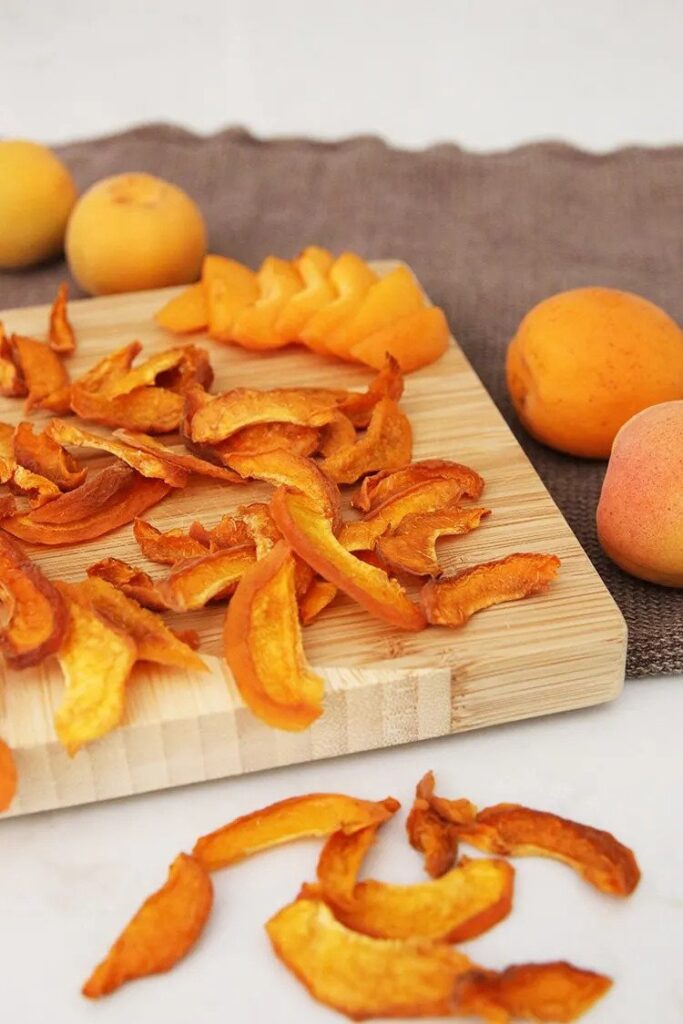 Have you tried making dried fruit to prevent waste? Dehydrators help reduce food waste by turning fresh fruit into sweet, longer-lasting snacks. Check out this recipe for homemade dried apricots (from Honestly Modern).
Sweet and Spicy Roasted Party Nuts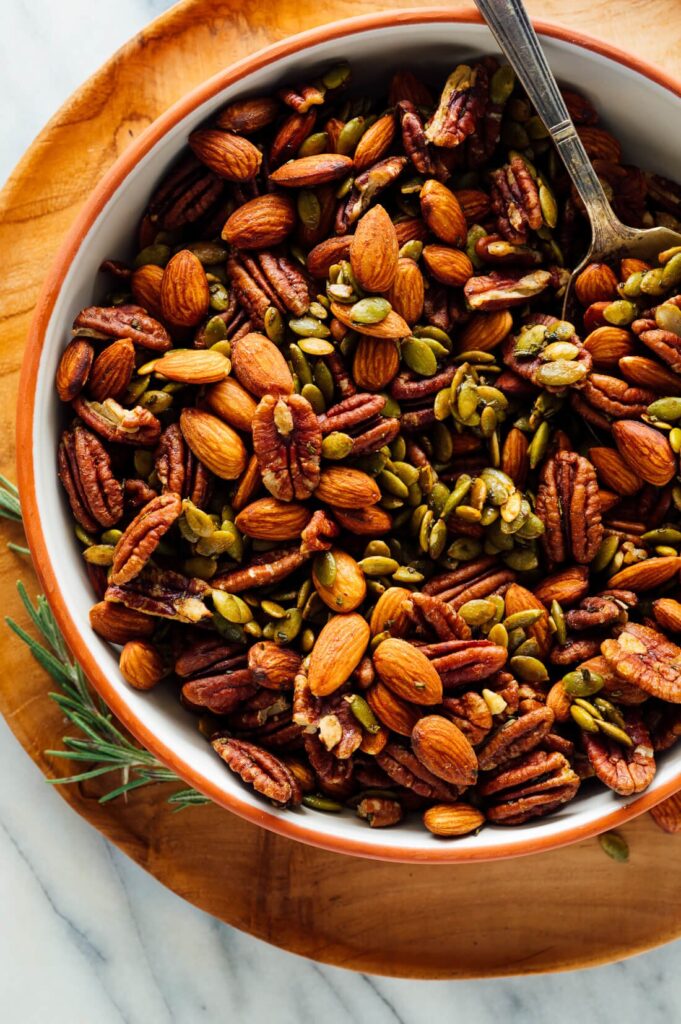 These roasted mixed nuts (from Cookie + Kate) are completely irresistible. They're a little sweet, a little spicy, and nice and toasty. These nuts will be a hit at your holiday parties, or a redeeming snack in between. I love to add fresh rosemary, so they taste like the holidays in the best way.
Easy Seed Crackers with Everything Bagel Seasoning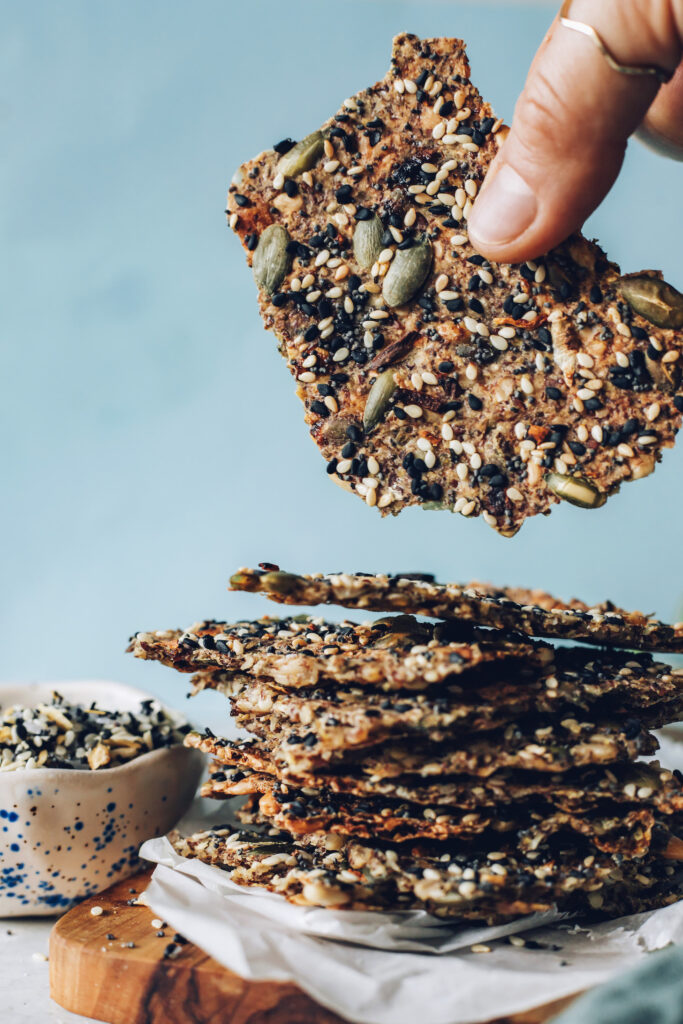 We love homemade crackers and Everything Bagel Seasoning (from Minimalist Baker), but have you ever tried them together? Woah — get ready to be wowed. Inspired by a recipe from the wonderful Carolina Gelen, these crackers are perfectly crispy, light, toasty, savory, and filled with nutritious seeds!
Soft Flatbread Recipe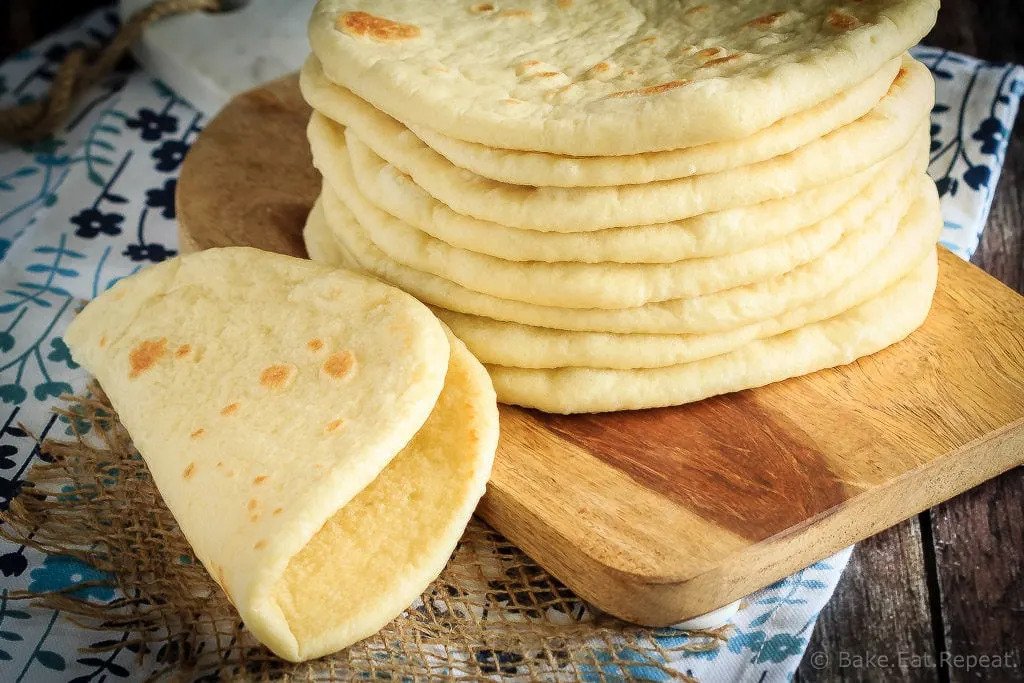 This homemade soft flatbread recipe (from Bake.Eat.Repeat) is super easy to make and is perfect for sandwiches, gyros or even mini pizzas!
Air Fryer Roasted Garlic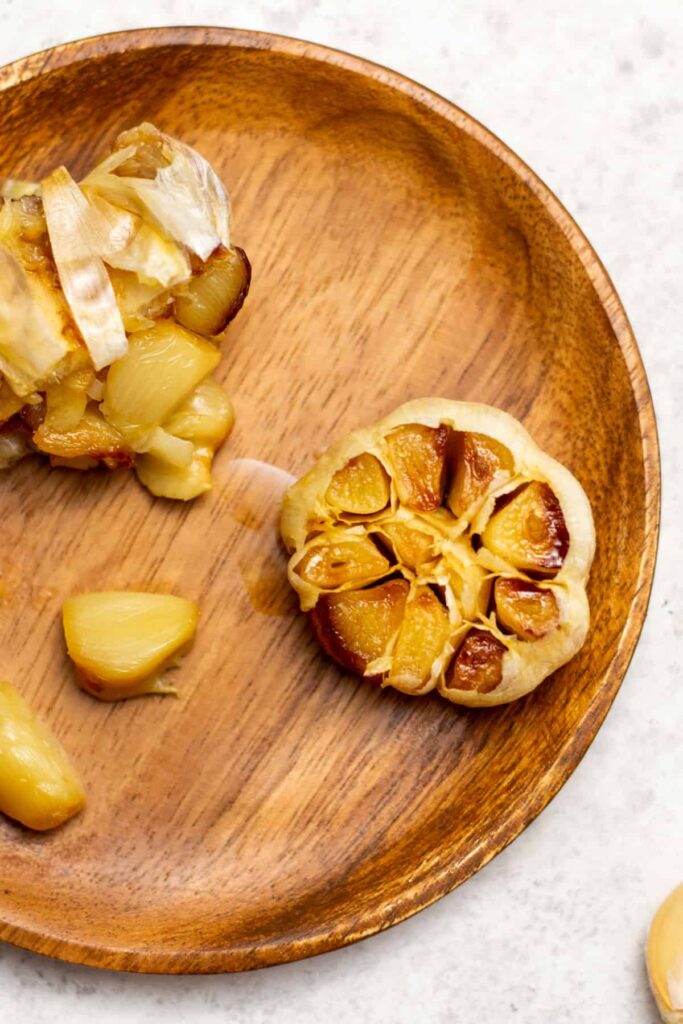 Roast garlic in your air fryer in half the time it takes in your oven! In less than 25 minutes you can have this delicious air fryer roasted garlic (from Tasty Oven) ready to use. 2 ingredients and virtually no preparation! Make as many garlic bulbs as you want, and freeze the leftovers for easy use later on.
Bacon Jam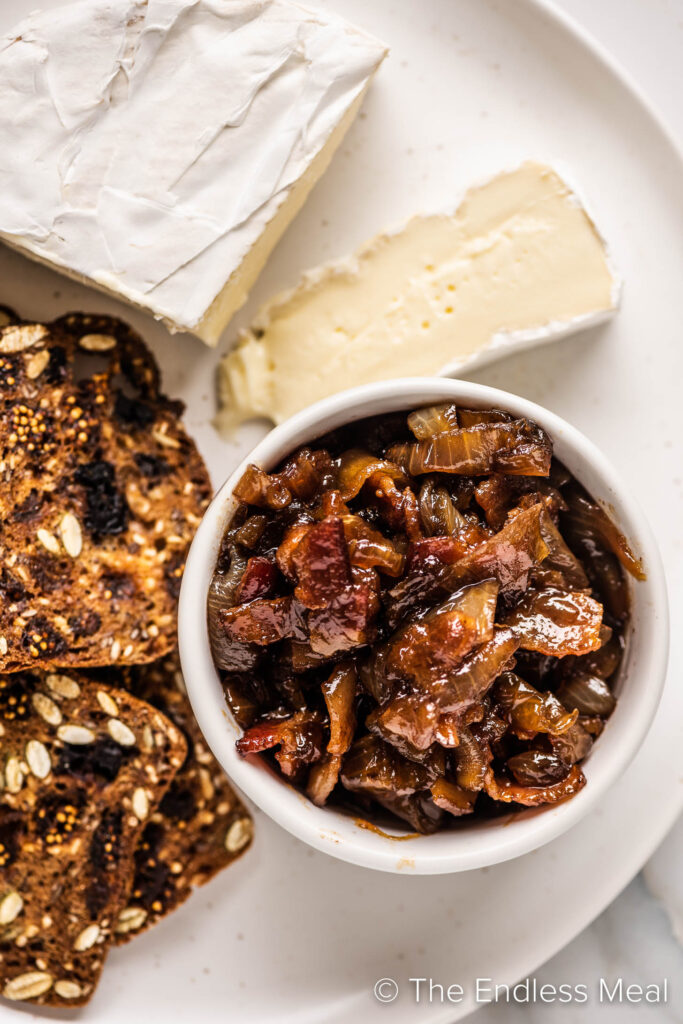 This bacon jam recipe (from The Endless Meal) is easily the best in the world. Bacon, onions, brown sugar, coffee, and balsamic are slowly simmered until thick and jam-like. It's simple to make and perfect for serving as an appetizer to elevate cheese and crackers.
How To Make Pretzel Chips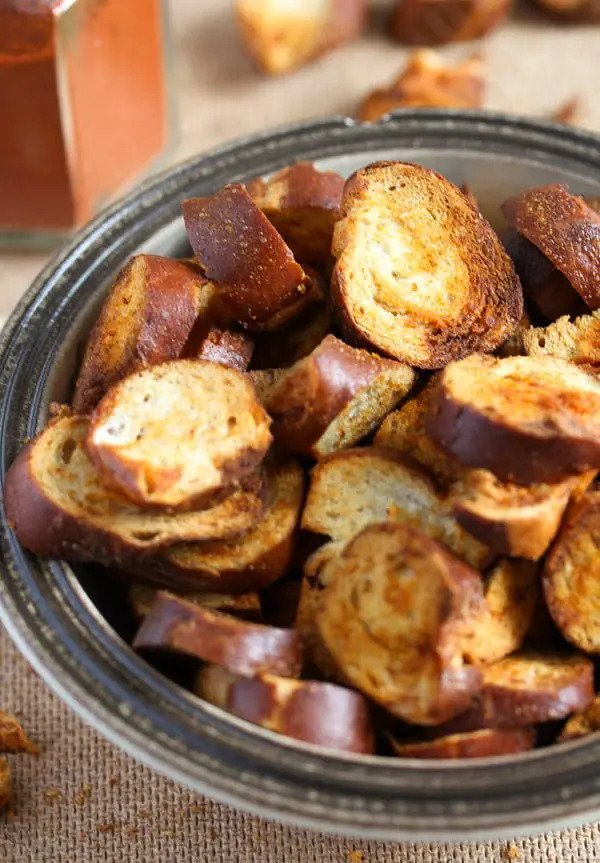 Crispy and utterly delicious homemade pretzel chips (from Where Is My Spoon). Made with leftover soft pretzel, some olive oil, and some spices, this is one of the easiest homemade snacks I know. Not to mention one of the tastiest as well.
Pepperoni Chips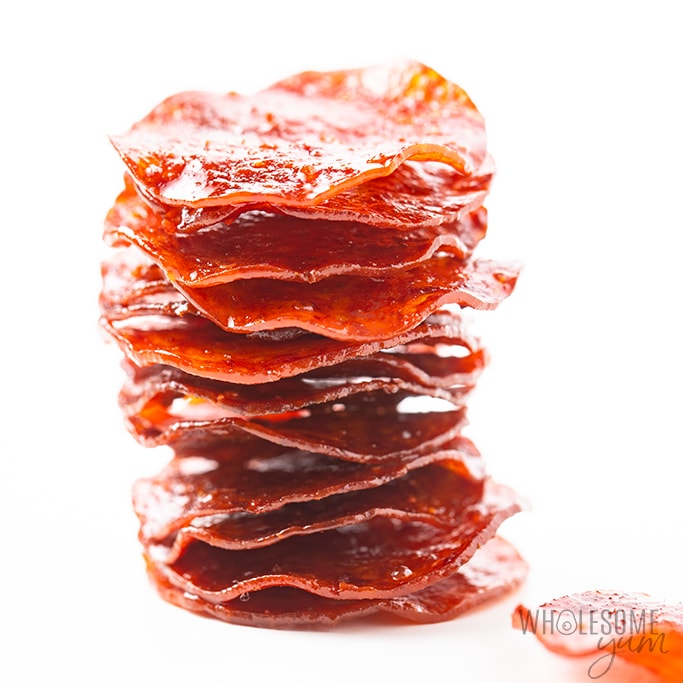 See how to make pepperoni chips (from Wholesome Yum) in just 6 minutes! Baked keto pepperoni chips are an irresistible crunchy snack that's perfectly portable