Here are a handful of recipe ideas about what to serve with sloppy joes! Whether for a party or dinner, you'll walk away with a plan.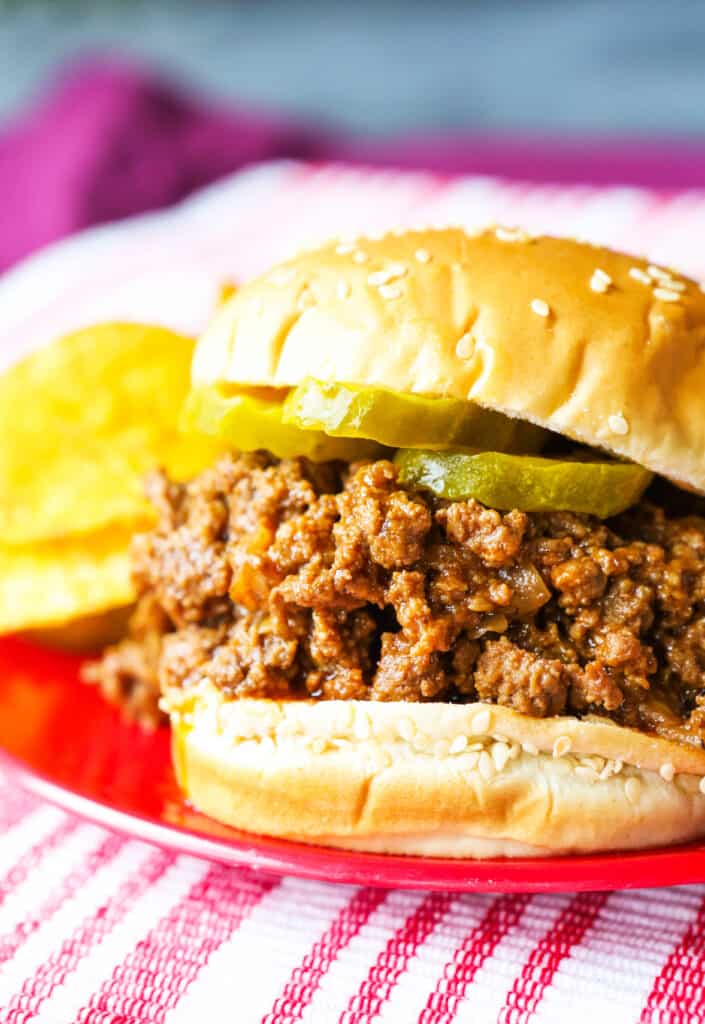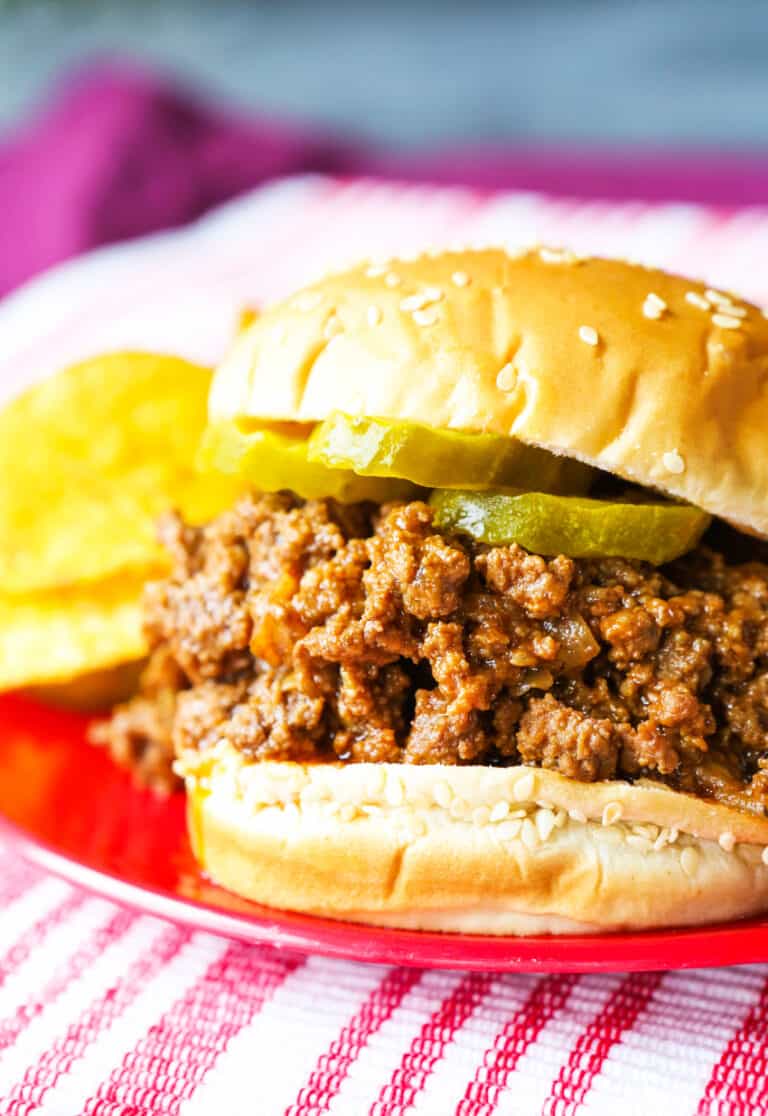 A childhood staple, Sloppy Joes are hearty and delicious! Now you can make Instant Pot Sloppy Joes for a super quick and easy dinner that has a sweet and savory sauce. This is the perfect recipe for family dinner and also potlucks.
They are good at finding those easy recipes that are also off-the-charts delicious. Sloppy Joes are perfect for family dinner any night of the week and they are also the perfect potluck party food.
Every time I arrive at a party and see that sloppy joes are on the menu, I start loading up a bun pronto! These savory sandwiches are staples at graduation parties, summer potlucks, game-day parties, Father's Day celebrations and so much more.
They are delicious, versatile and when made in an Instant Pot Duo they become even more delicious! I'm telling you, there is magic inside that little pot of yum!
My Favorite Way to Make Sloppy Joes – in the Instant Pot!
This pressure cooker sloppy joes recipe is a family meal and a classic that everyone will enjoy! Follow these simple steps to make one of my favorite one-pan meals in your Instant Pot!
GET THE FULL INSTANT POT SLOPPY JOE RECIPE HERE.
GET THE STOVETOP VERSION OF CLASSIC SLOPPY JOES HERE.
STEP 1
Set the Instant Pot to saute mode. Add the ground beef, onion and garlic and brown meat until no longer pink. Drain excess grease from the pot, if needed. Add 1 tablespoon of olive oil if the pot is too dry.
STEP 2
Create that delicious sloppy joe sauce: add the ketchup, mustard, brown sugar, Worcestershire sauce, water, salt, pepper and cayenne pepper to the pot and mix well.
Place the cover on the pot and set the timer to 5 minutes on high pressure (use the pressure cook setting) and ensure the release valve is set to the sealing position. It will take the Instant Pot approximately 9 minutes to build up pressure before it begins cooking.
When cook time is up, release pressure naturally for 10 minutes then do a quick release. It'll be great to not have to stir occasionally – the pressure does all the work!
STEP 3
Remove the cover, stir and let sit for 5-10 minutes before spooning into hamburger buns and serving. Top with pickle slices, if desired.
Recipe Notes: Homemade Sloppy Joes
Spice up the recipe by adding 1/2 teaspoon of additional cayenne pepper. You could also add up to 1 teaspoon crushed red pepper flakes and or 1 teaspoon chili powder! Make sure to stir the beef mixture with your wooden spoon so you don't get a clump of spice.
I will occasionally add a splash of soy sauce to the sauce for an extra salty end result. I love the twist this adds. Don't add too much, though!
Use lean ground beef or even ground turkey for an extra lean meal.
Add a chopped red, orange or green bell pepper to the pot along with the onions for extra crunch and flavor!
I love sandwich toppings almost more than I love sandwiches! Great topping options for sloppy joes include: pickle slices, a spoonful of coleslaw, red onion slices, sliced green or red onions, a thick tomato slice, green pepper strips, cooked bacon strips, a slice of cheese (put it on while it's hot so it melts!), barbecue sauce, sour cream or a fried egg if you're feeling really crazy.
Any buns work great for this recipe, including sesame seed buns (white or wheat) or brioche buns.
Enjoy a low carb meal by turning these into a lettuce wrap "sandwich" instead of a traditional bun-enclosed sandwich.
FAQ About Sloppy Joes
Can you freeze sloppy joes
Sloppy joes can indeed be frozen. Cook as directed, allow to cool, then place in an airtight container. Freeze for up to 4 months for best results.
How many sloppy joes per pound
Depending on the size of the buns, you should have enough meat for 4-6 sandwiches from 1 pound of meat.
How to make sloppy joes easy
To make sloppy joes even easier (this is already a super easy recipe!), complete steps 1 and 2 in the recipe. Store the mixture in an airtight container in the fridge until you are ready to throw into the Instant Pot and cook.
What is sloppy joe sauce made of
Typically sloppy joe sauce is made of ground beef, onions, ketchup and/or tomato sauce, brown sugar and beef broth. Extra ingredients sometimes included: bbq sauce, tomato paste, chopped green or red bell pepper, mustard (or mustard powder), Worcestershire sauce and liquid smoke.
---
What to Serve With Sloppy Joes – side dishes you'll love!
Below is a compilation of ideas about what to serve with sloppy joes!
Coleslaw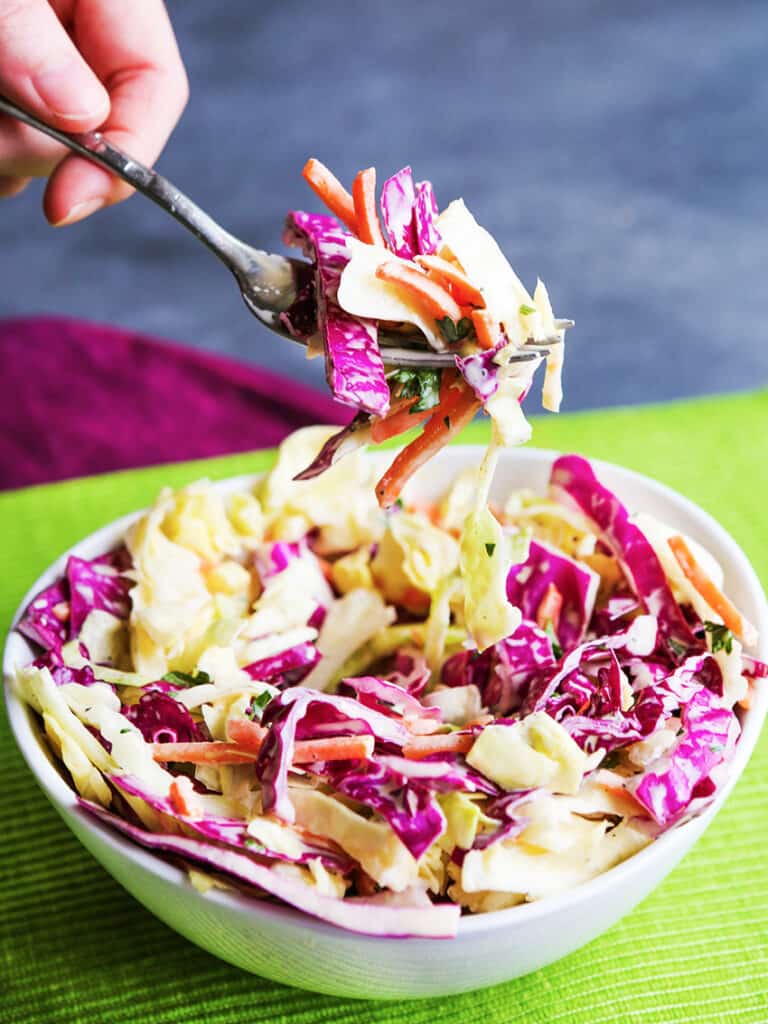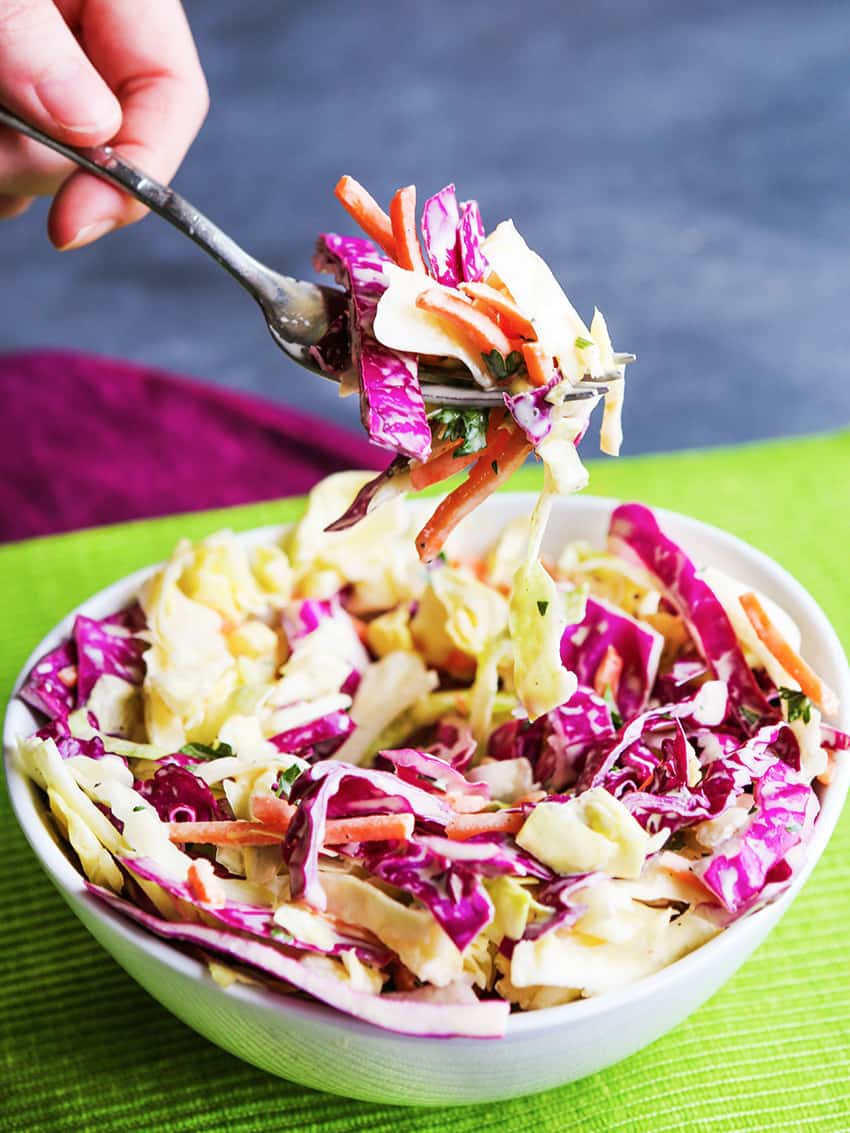 Throwing together this easy coleslaw recipe should be easy and simple. This classic coleslaw contains shredded cabbage, creamy vinaigrette dressing and it's not loaded down with mayo! This will be your go-to slaw for a dinner side, picnic fare and fish tacos!
Potato Salad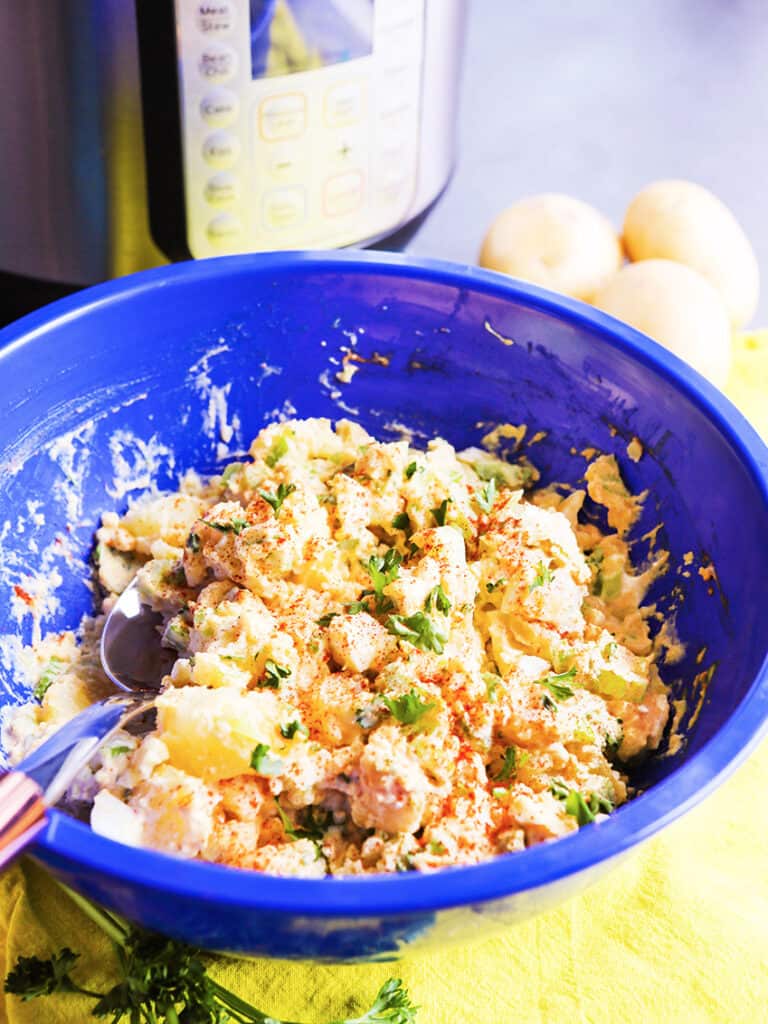 Cook the potatoes and eggs together in a single pot! Making potato salad in your pressure cooker takes less than 30 minutes and requires minimal clean-up. This is the perfect party food or summer side dish!
Potato Chips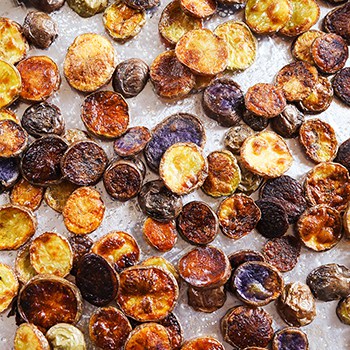 Make potato chips the healthy way! Whole 30 chips are yummy and great as a side dish or snack. So much better than store bought!
Pasta Salad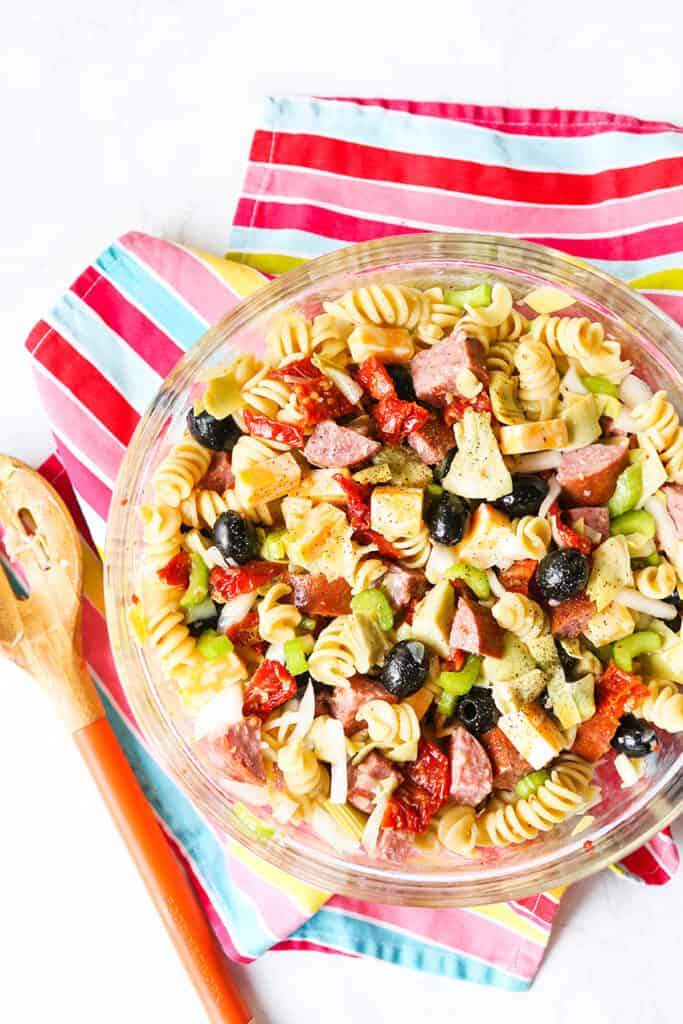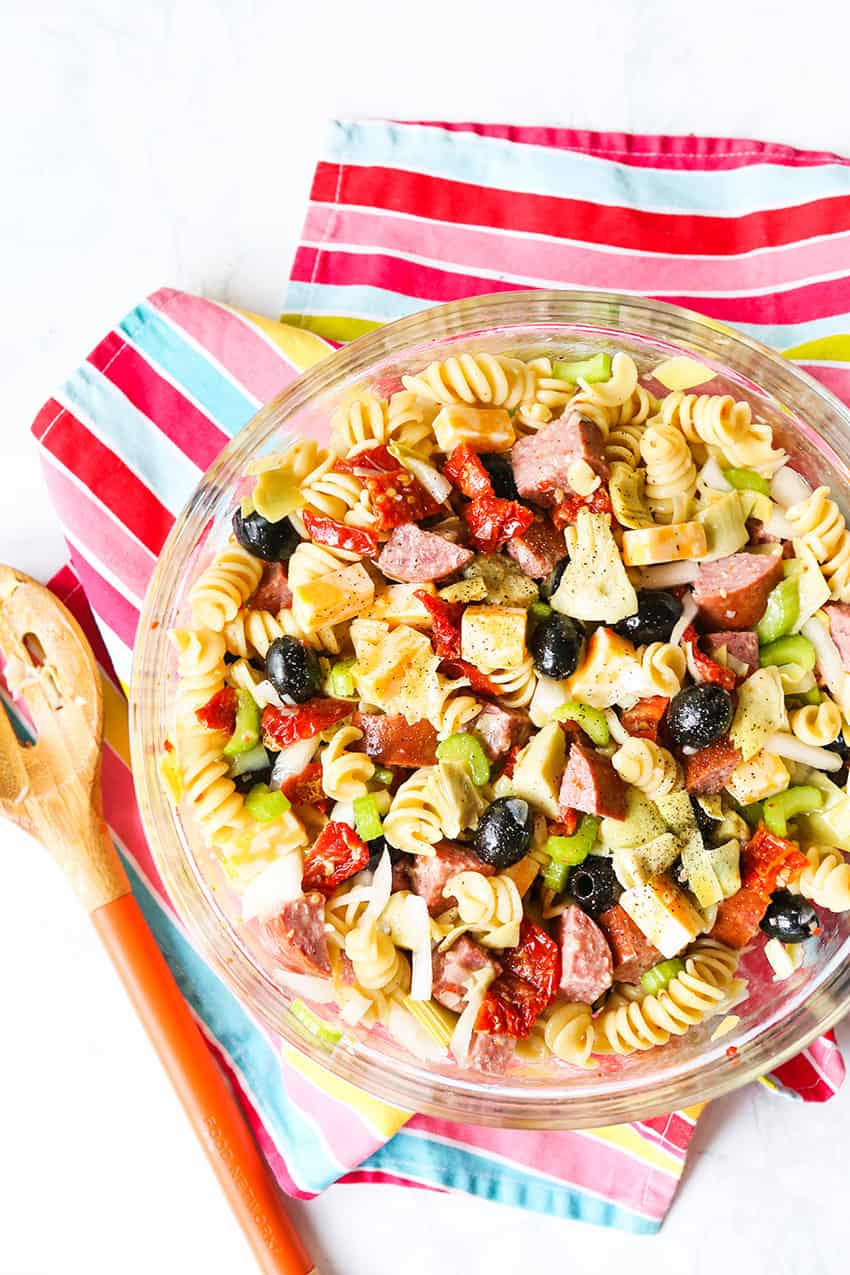 This is the best pasta salad recipe you will ever find. It is packed full of delicious bites (olives, salami, tomatoes and artichokes). Perfect for parties!
Asian Pasta Salad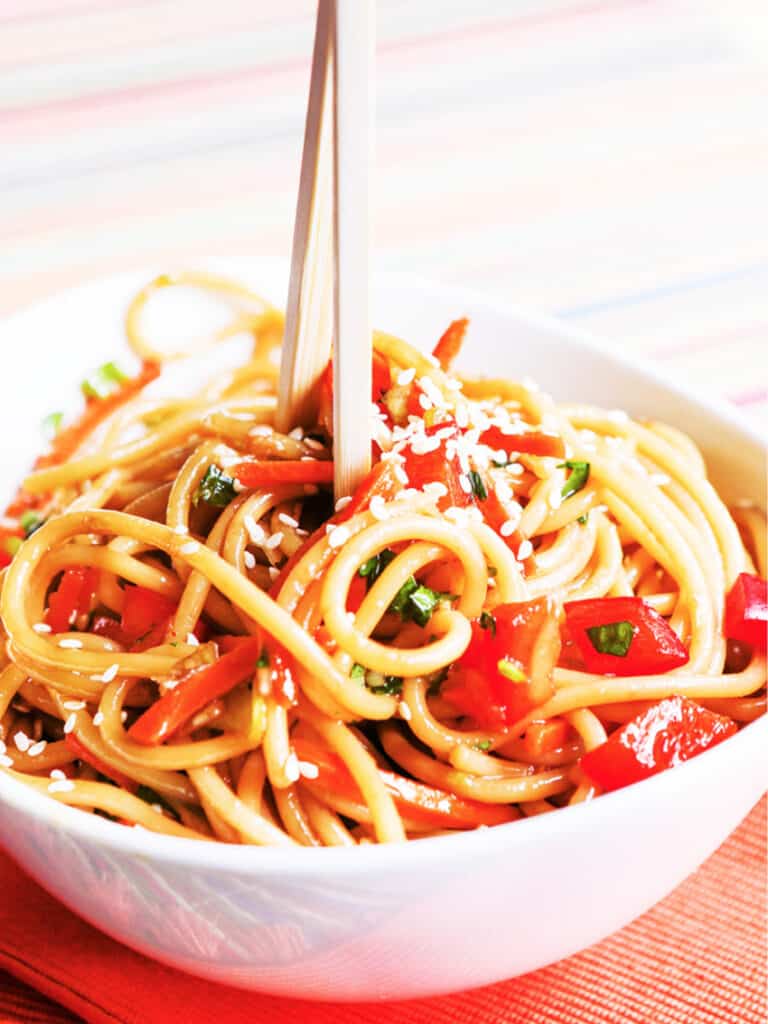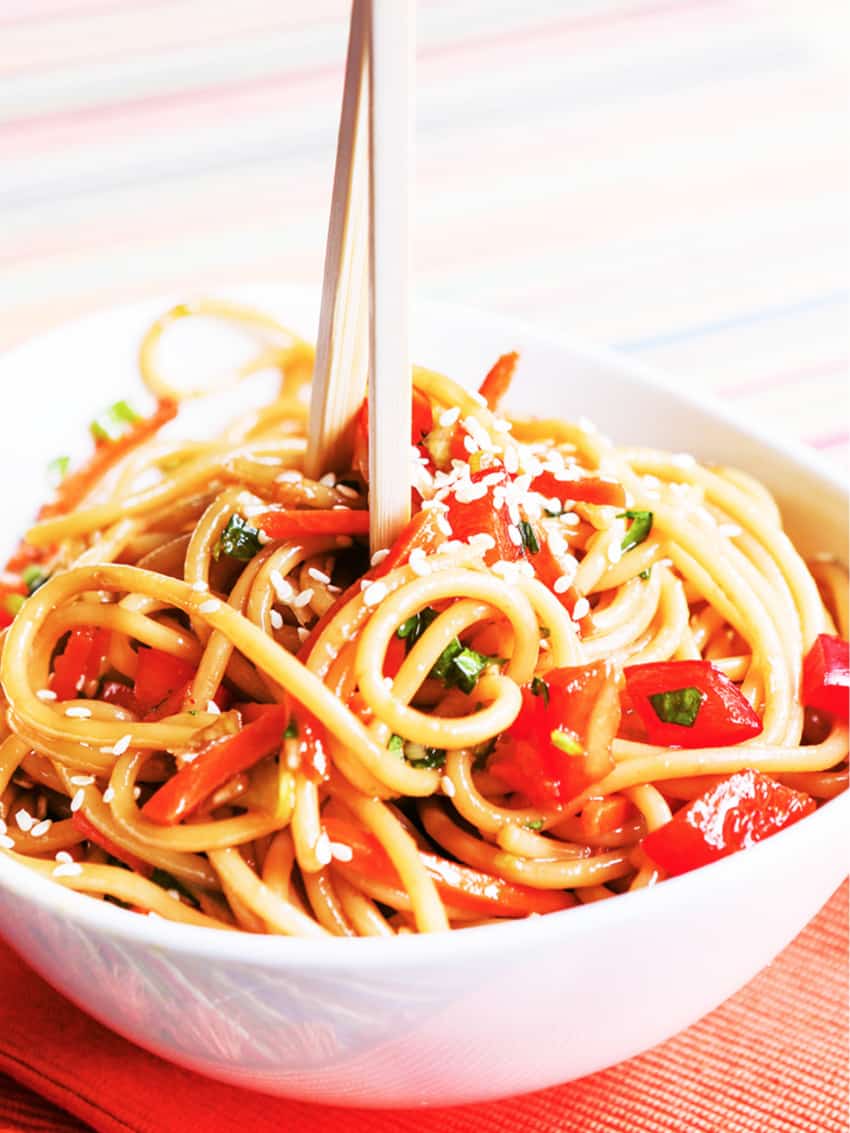 Spruce up your party with an Asian Pasta Salad! Packed with an irresistible sweet and salty flavor and full of colorful, crunchy vegetables.
Broccoli Salad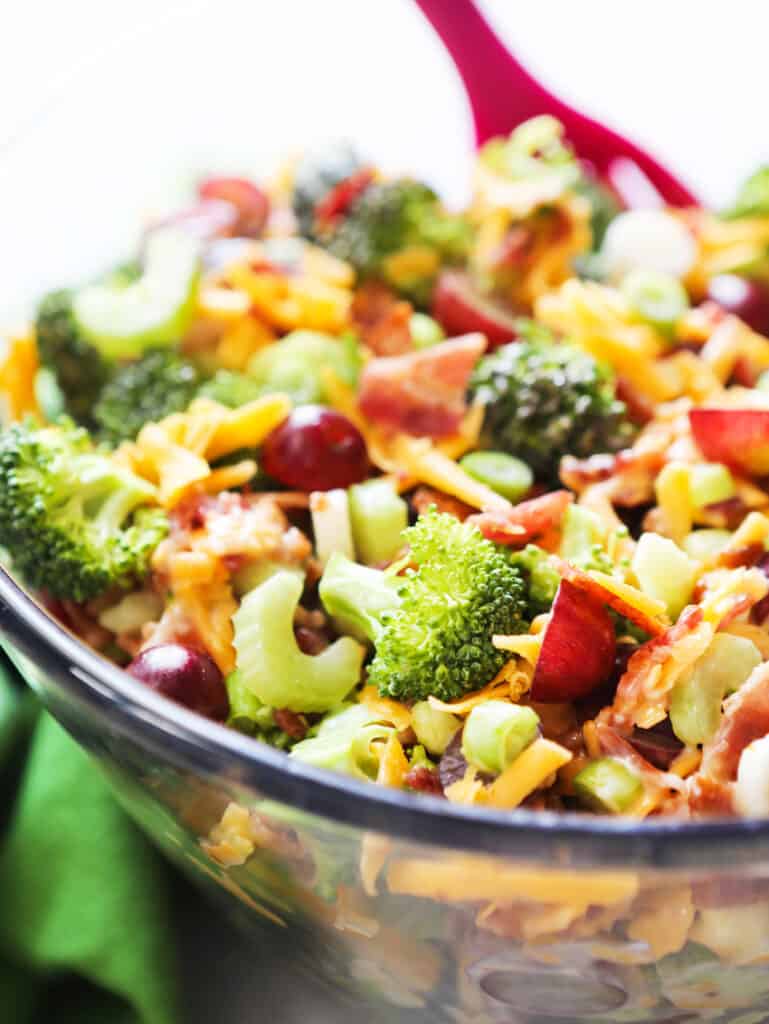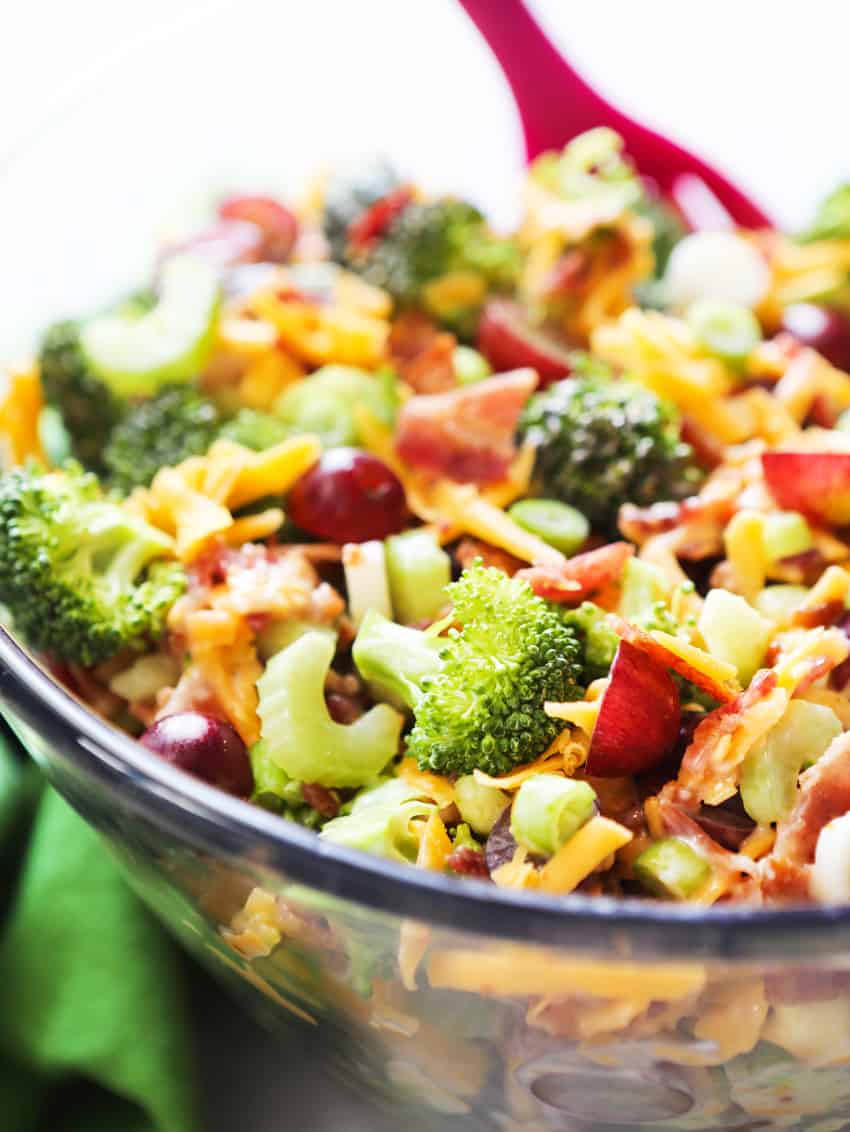 This Broccoli Salad is packed with crunchy, delicious ingredients and is not loaded heavily with mayo. It is the perfect dish to bring to your next potluck or gathering!
Fruit Salad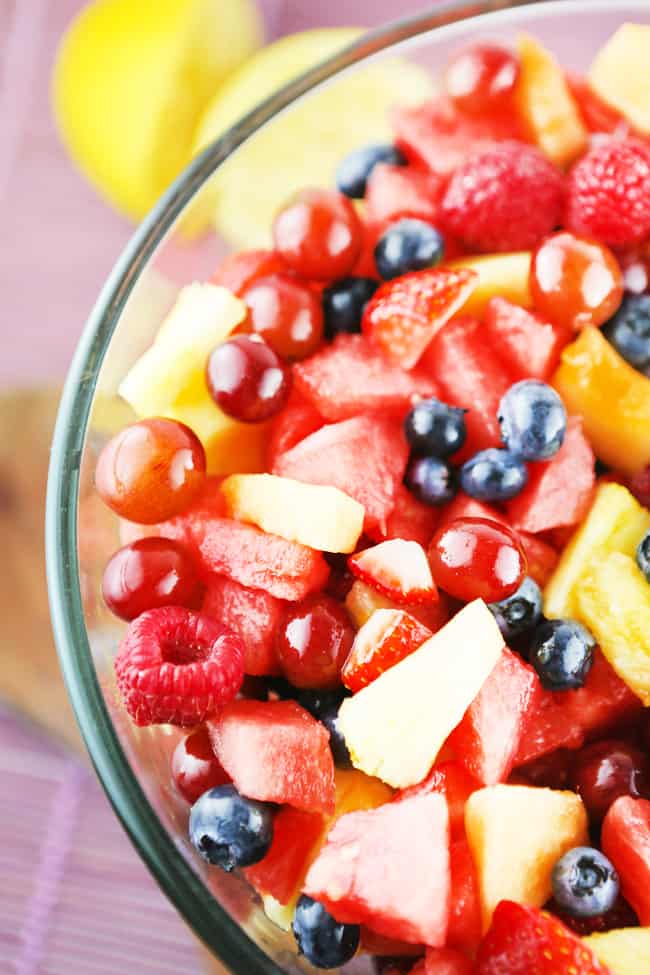 Put a delicious spin on your next summer gathering by learning how to make Fruit Salad step by step with a super-secret and unexpected ingredient. Simply mix together your favorite fresh summer fruits to enjoy a naturally sweet salad. This salad is a hit at parties!
Red Fruit Salad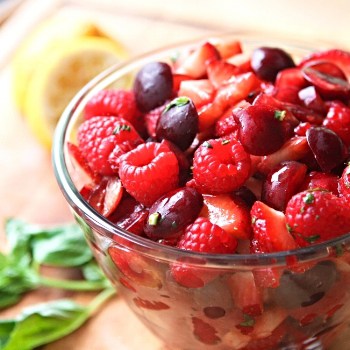 This beautiful salad isn't just for looks! The flavor will blow you away. Great for summer gatherings!
French Fries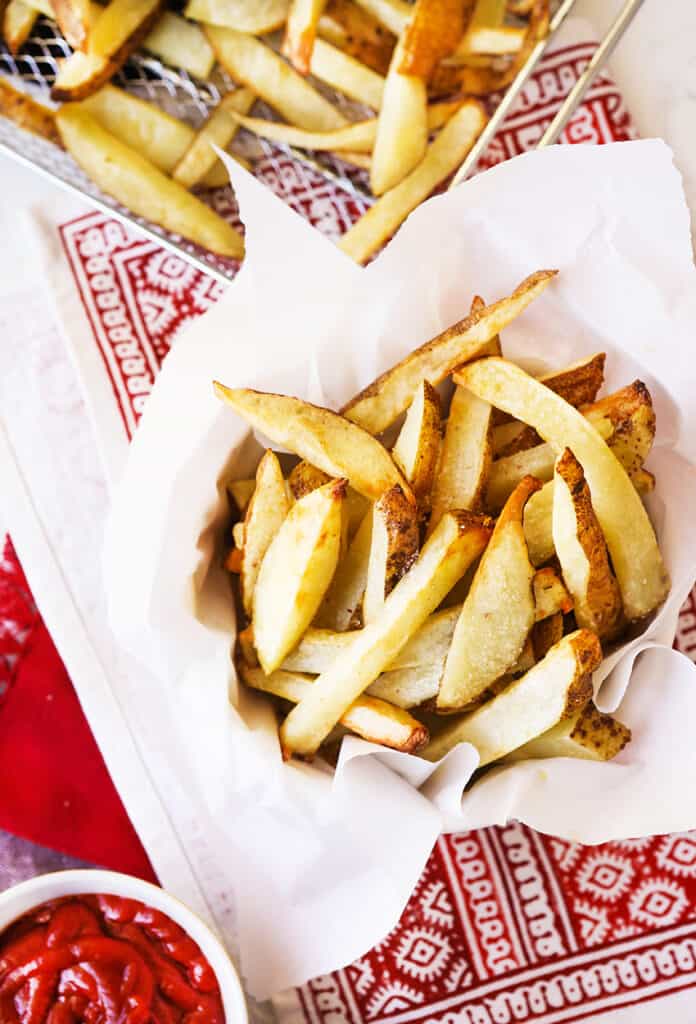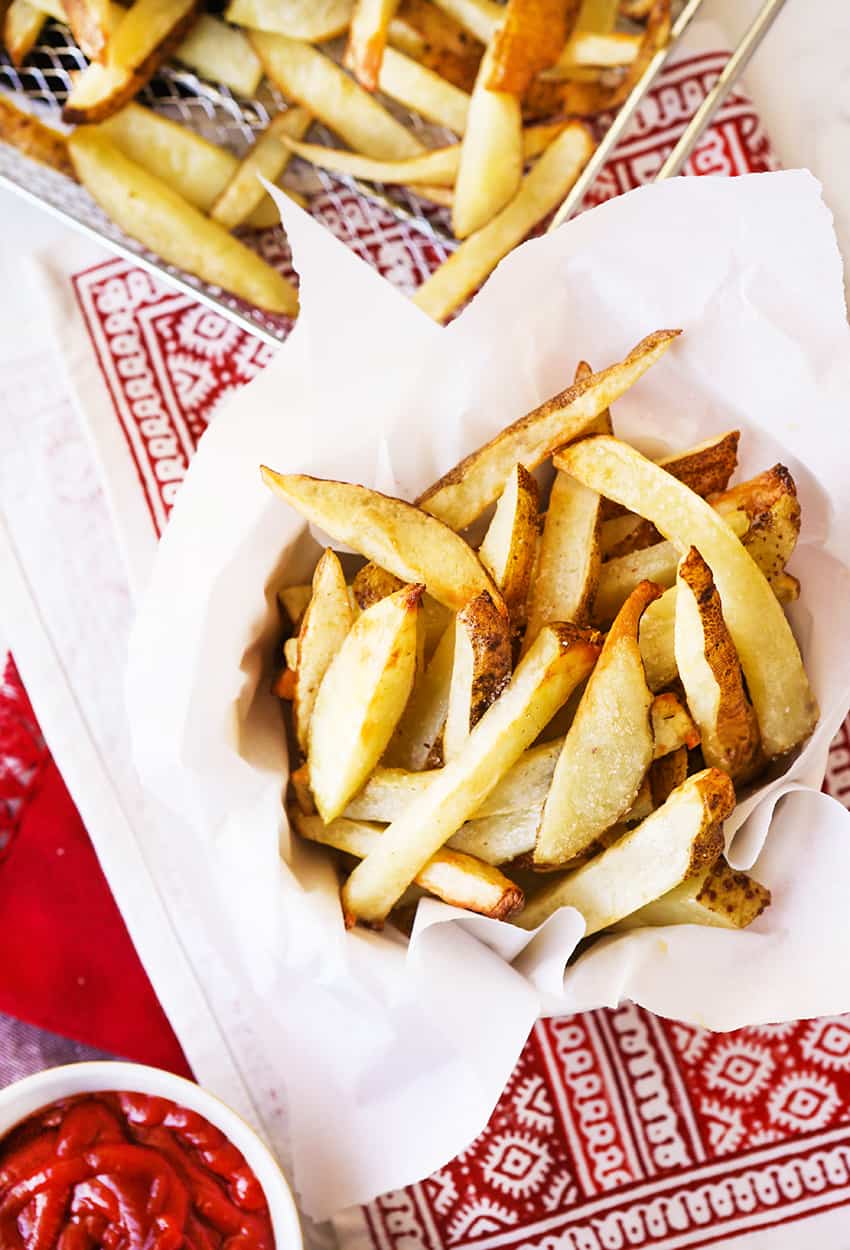 Say goodbye to soggy fries! Let the air fryer do its magic with your next batch of French fries! They are so easy to make and they turn out perfectly crispy every single time.
Roasted Sweet Potatoes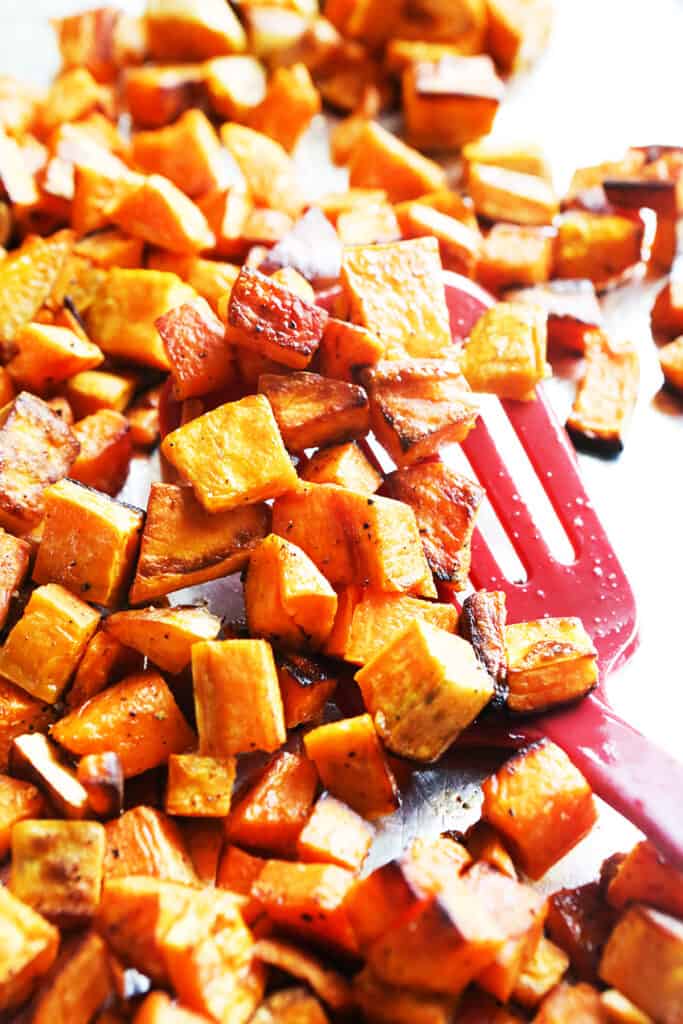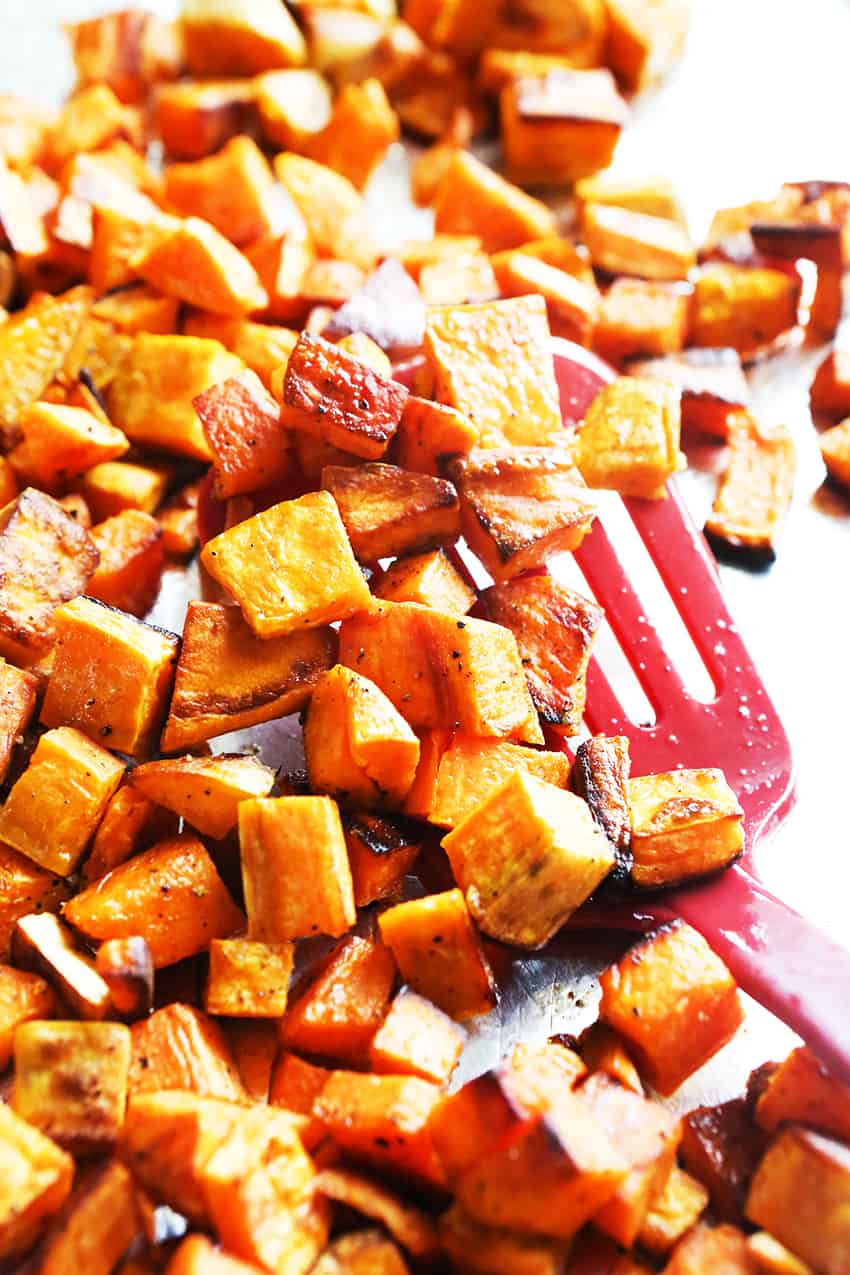 Roasted Sweet Potatoes are an easy and delicious side for any meal! More delicious than regular French fries and are a great healthy lunch, snack or side.
Spicy Chickpea Salad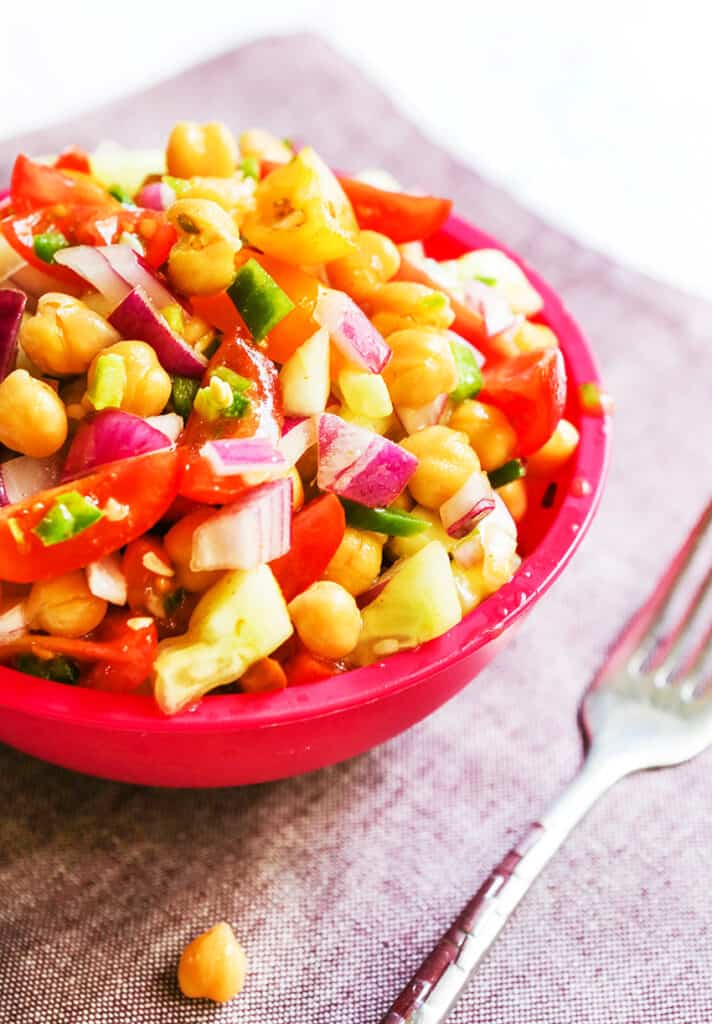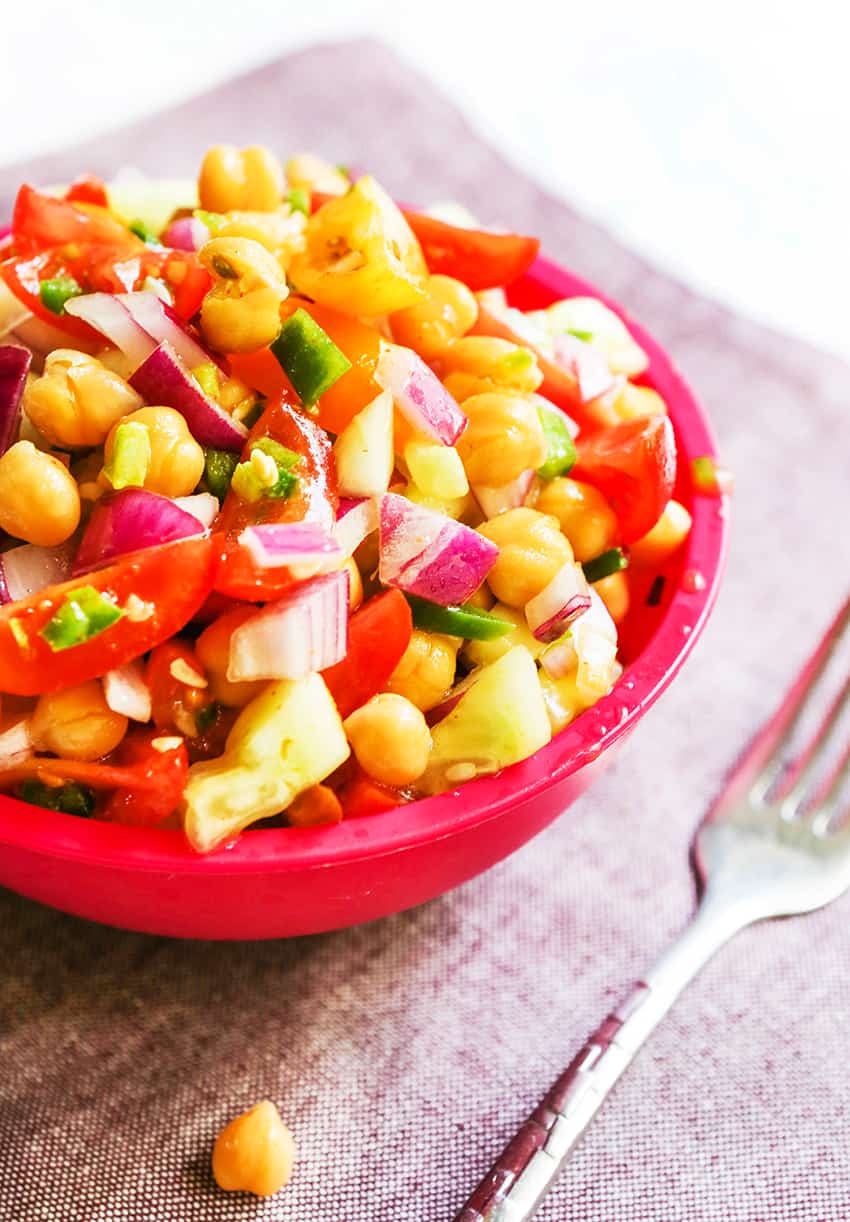 Spicy Chickpea Salad is packed with fresh tasty vegetables and chickpeas. Each crunchy bite offers a scrumptious hearty mouthful. This is a great appetizer or side dish, it acts as a great topping for chicken and it is also a delicious wrap filling!
Chopped Salad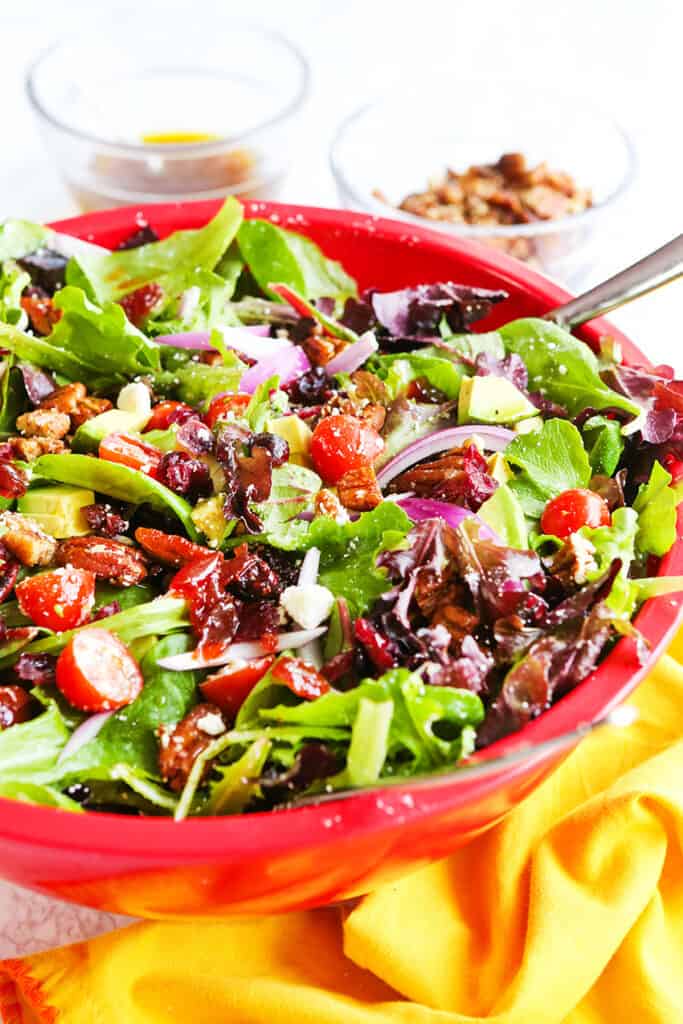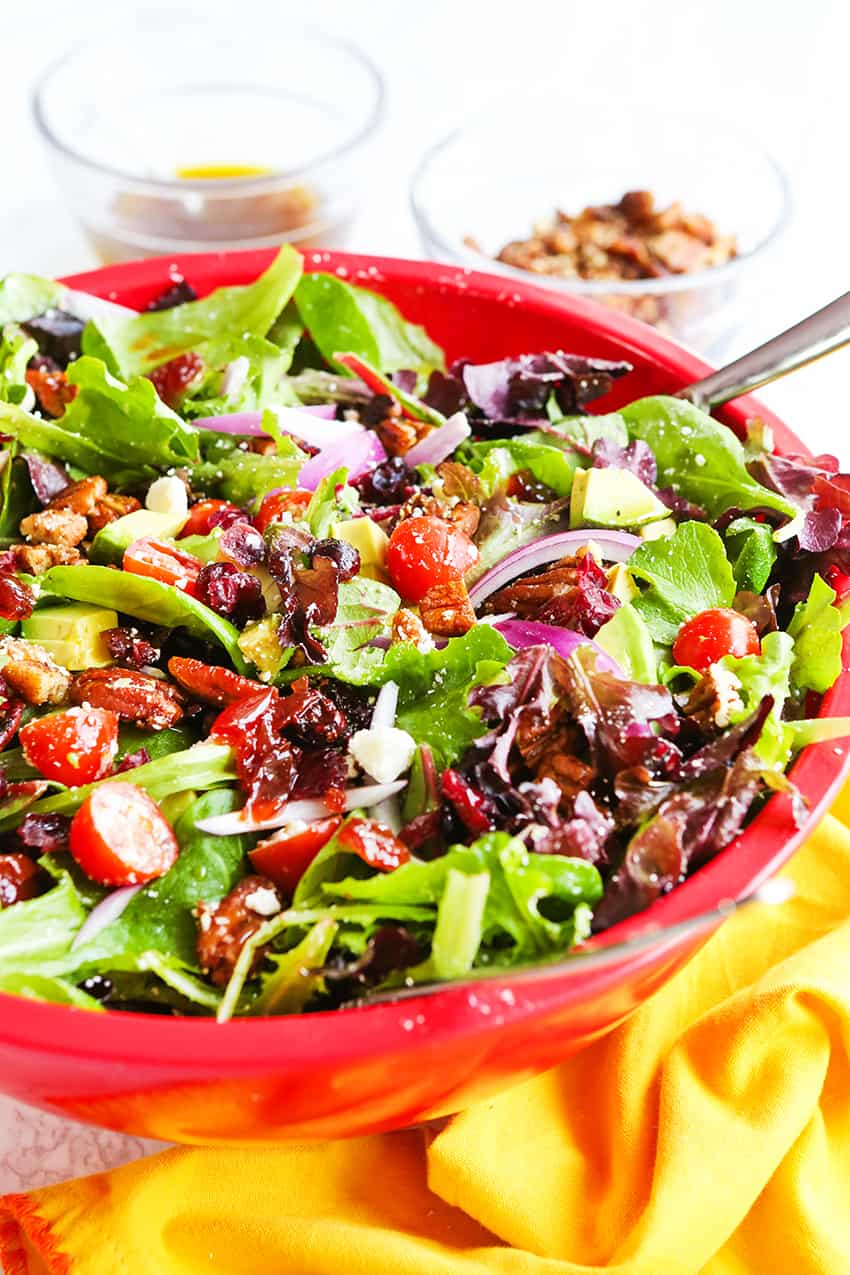 This is the best chopped salad recipe you'll find. It makes a large batch to enjoy for lunch throughout the week or serve at your next gathering.
Macaroni Salad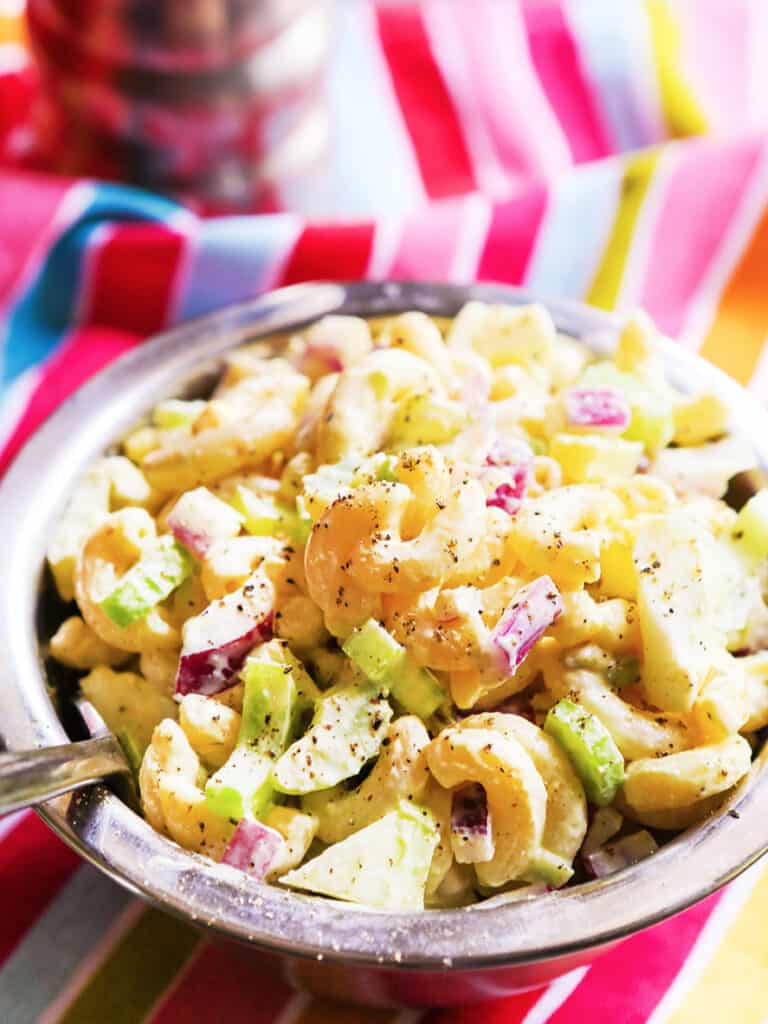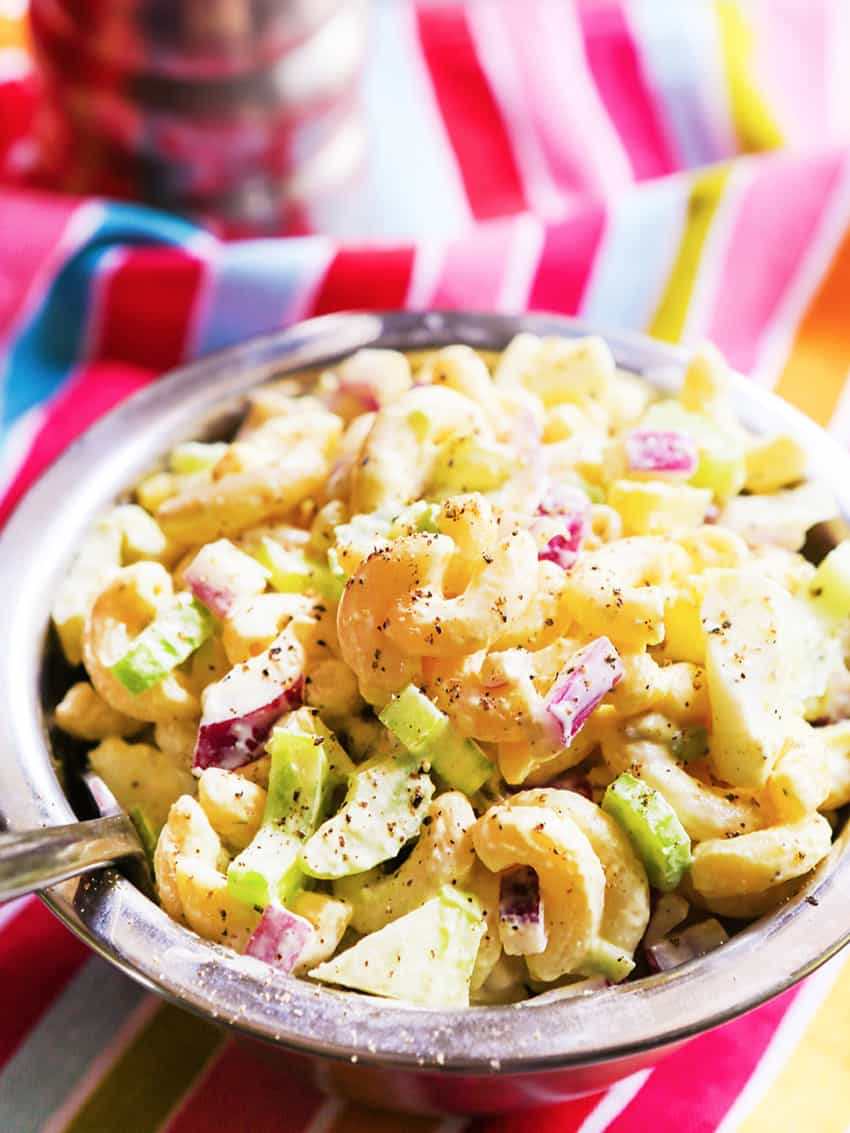 Nothing screams potluck more than this classic macaroni salad recipe! This side or party food is easy to make and will get devoured at your next gathering.
Baked Beans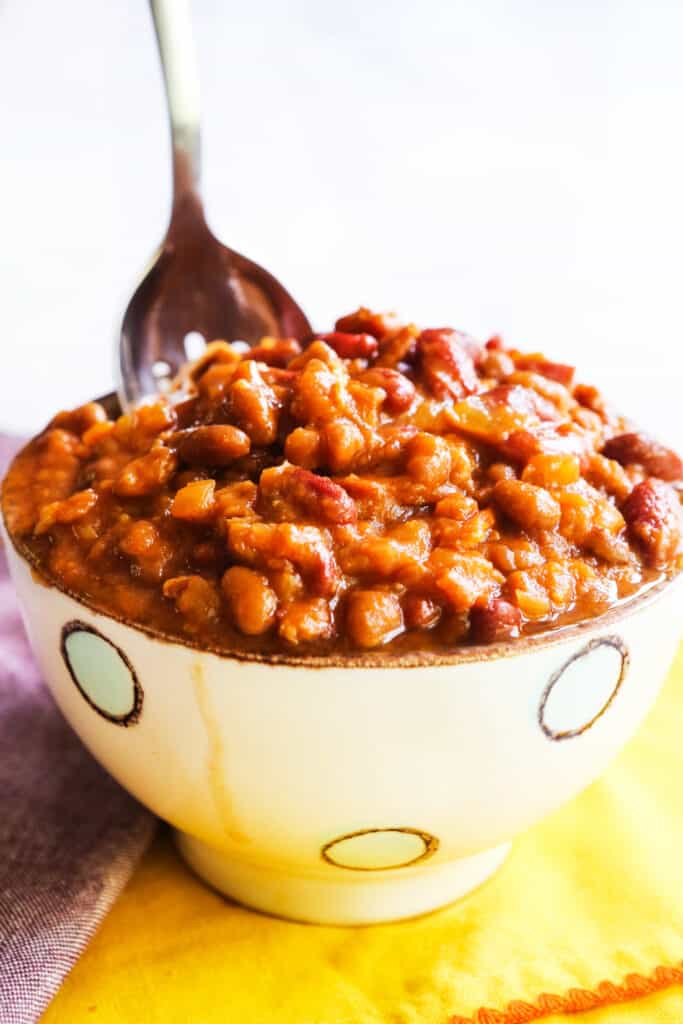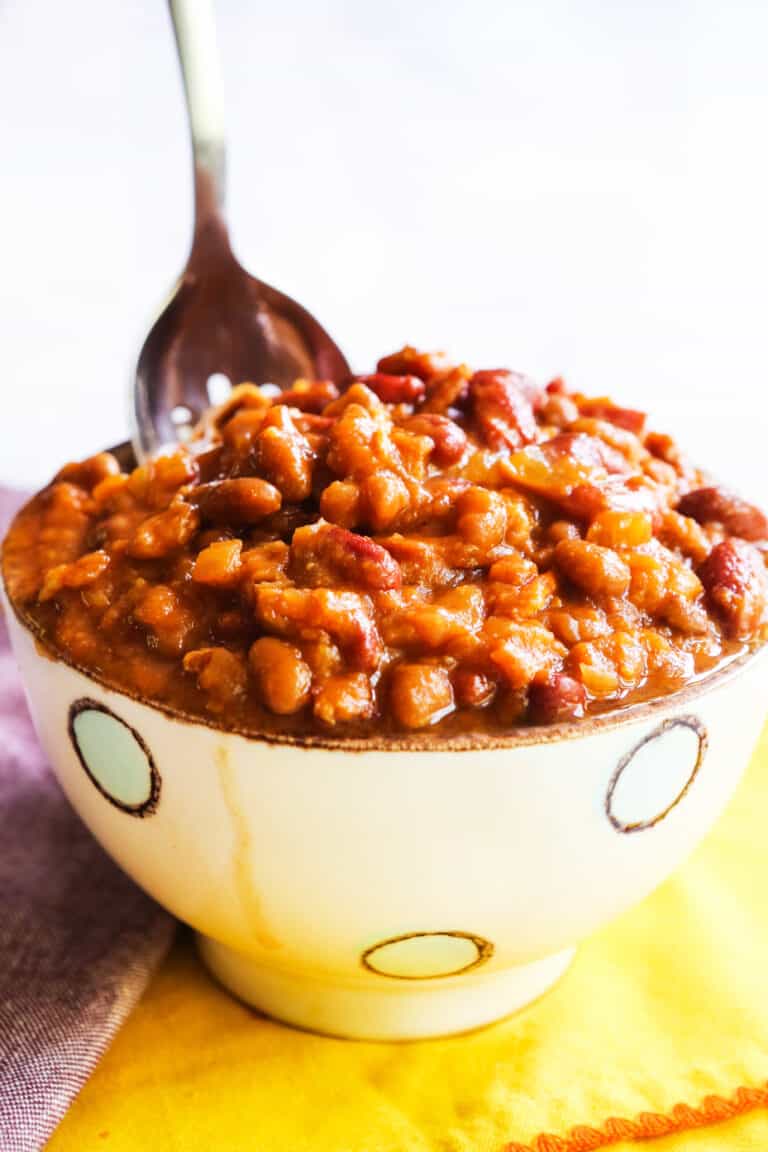 Crock Pot Baked Beans are the way to go! Once you try these, you'll never eat them straight from the can again. Great for summer BBQs and game-day parties!
Quick Sweet Pickles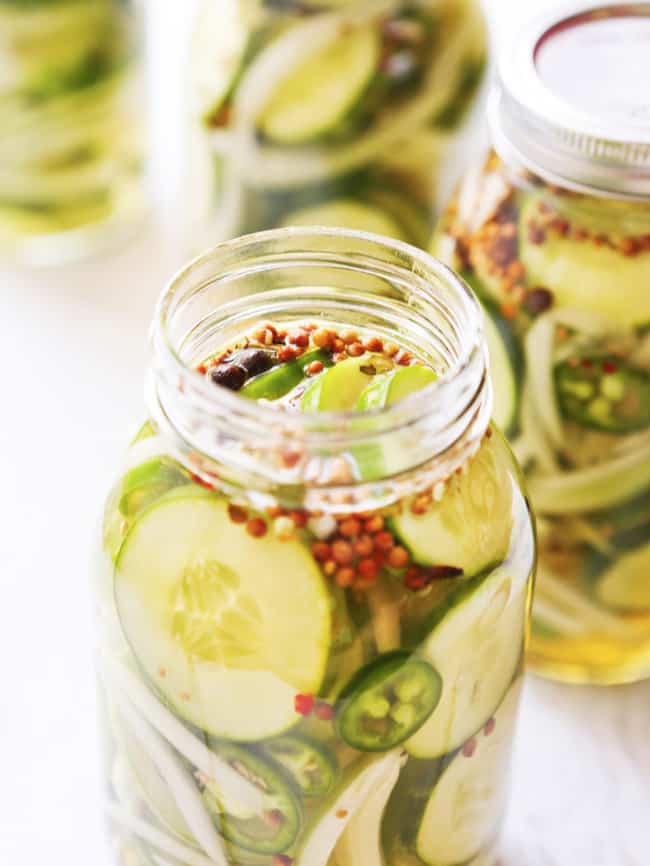 Do NOT let the pickle-making process intimidate you! These Quick Pickles are easier to make than you could ever imagine. This sweet pickle recipe comes together quickly and you will not even believe how delicious they are in the end! No canning equipment required.
Corn on the Cob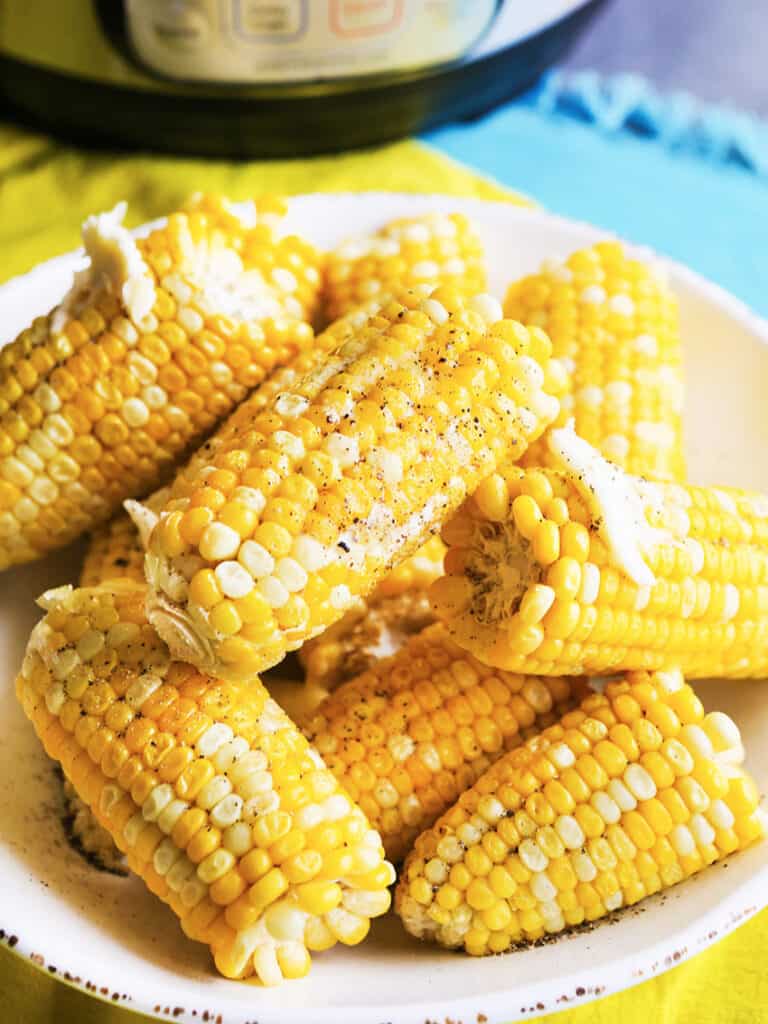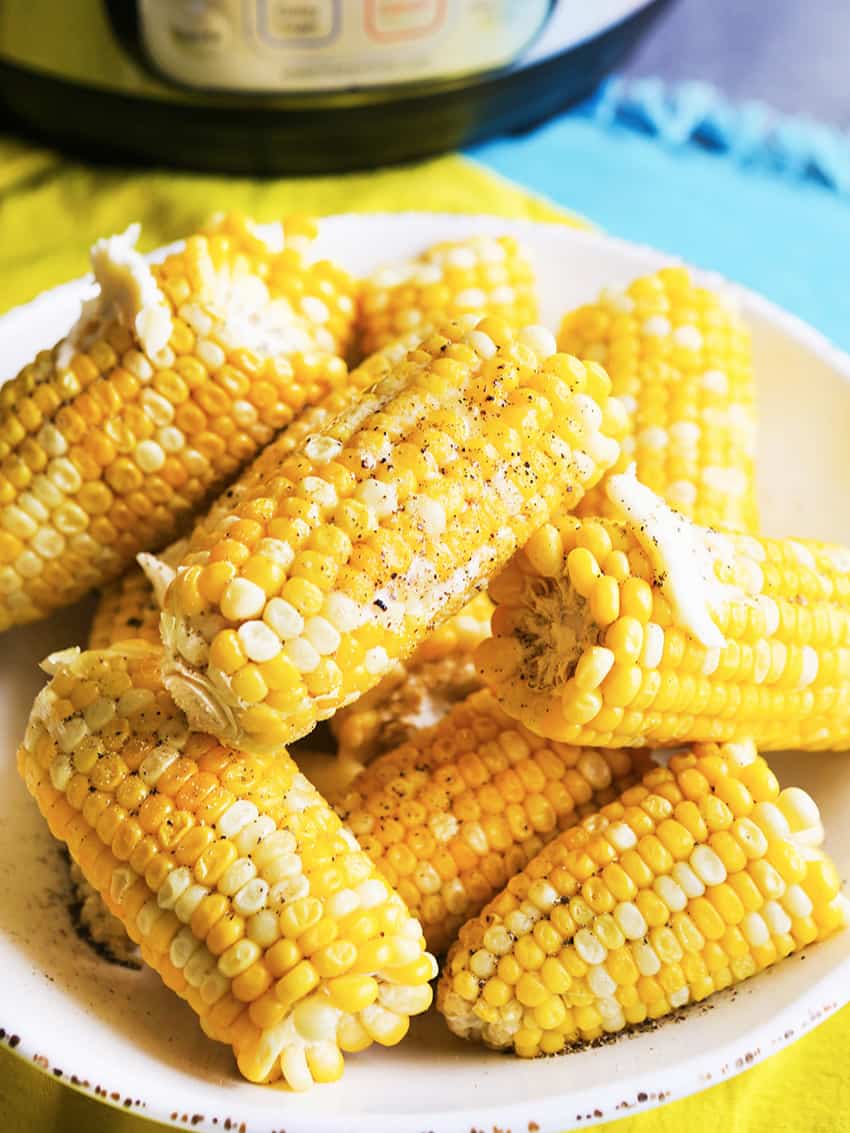 Make a favorite summer finger food and simplify meal-time so you can enjoy every morsel of summer. Enjoy Instant Pot corn on the cob perfectly every time!
Garlic Bread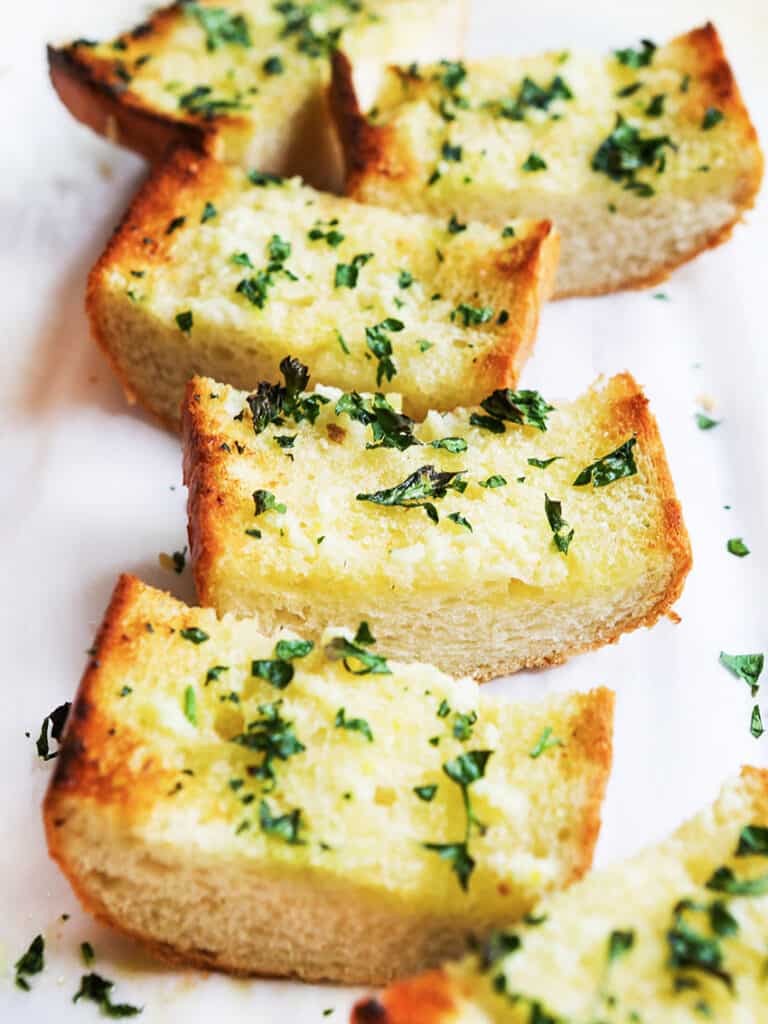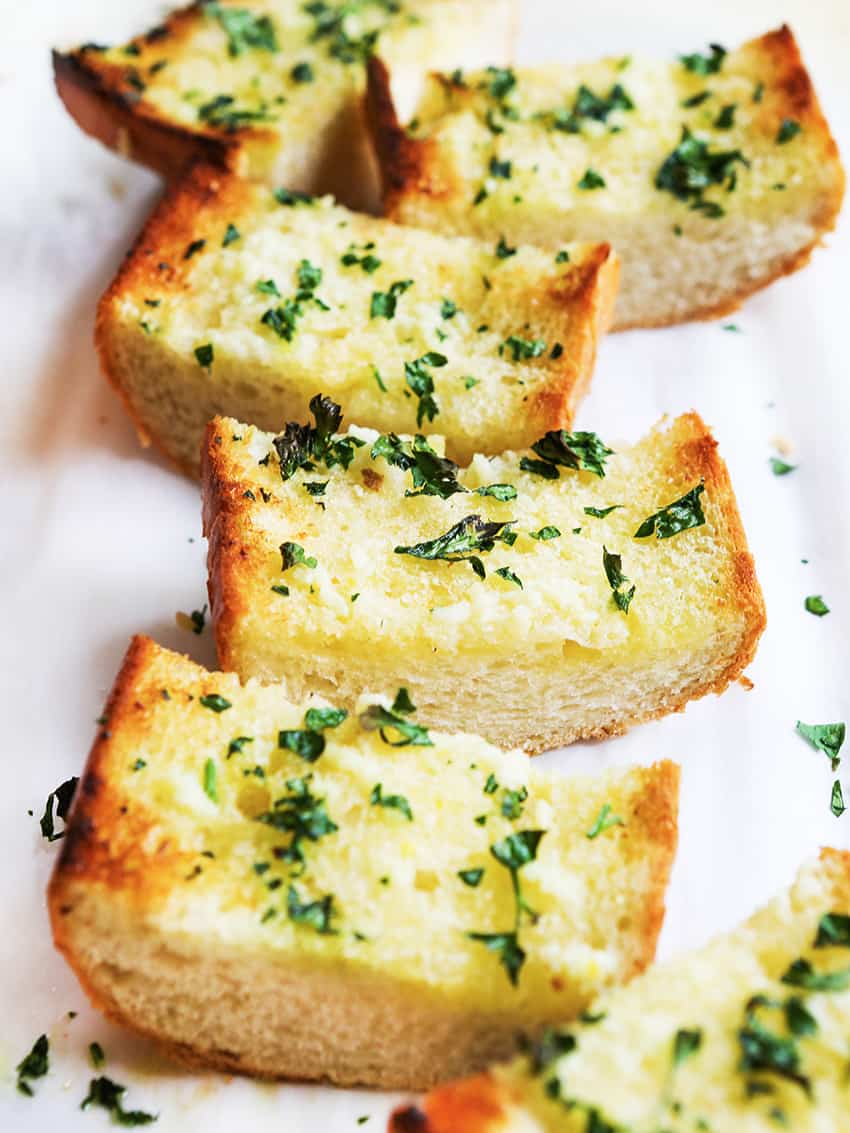 Garlic bread French bread style is super easy to make, requiring only a few simple ingredients and 10 minutes of your time!
Vegetable Rice Salad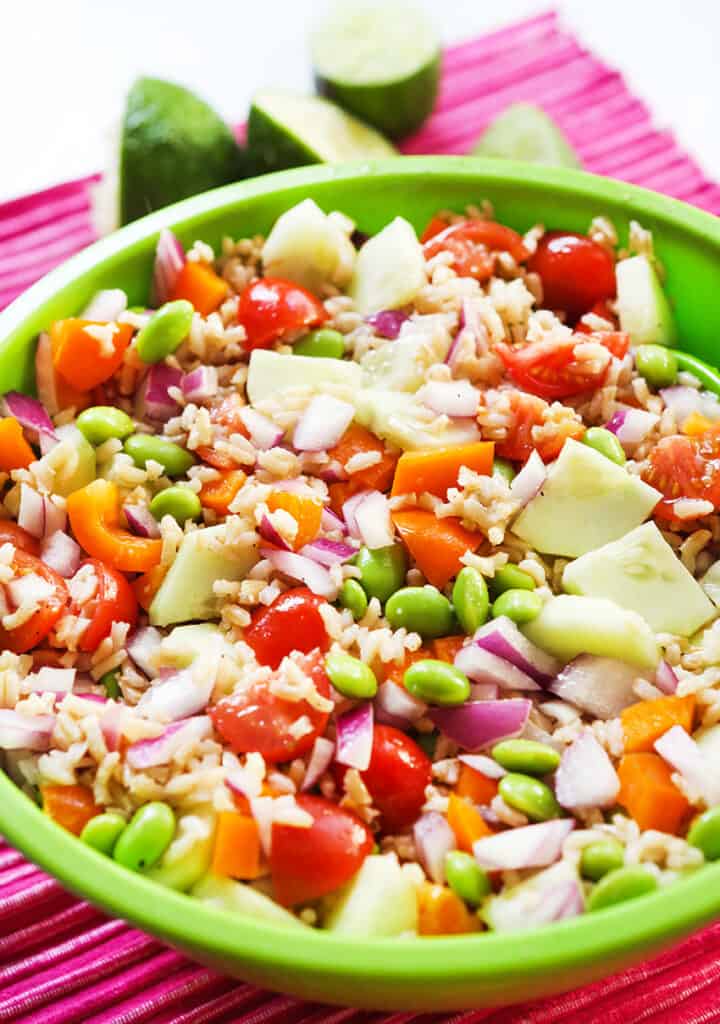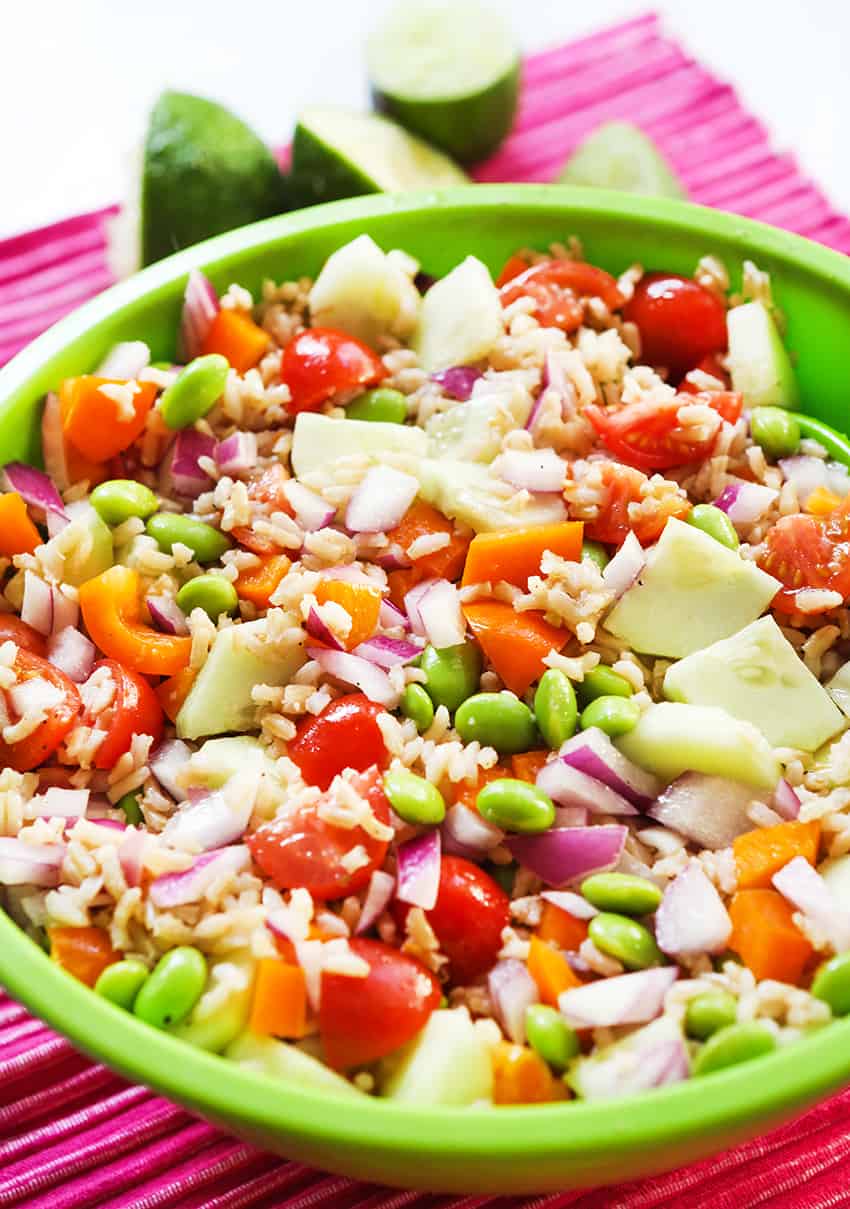 Vegetable Rice Salad is absolutely perfect for small or large gatherings. Great as lunch, a party food or a side to dinner. It is colorful and packed with delicious flavor and textures and perfect for any occasion, summer or otherwise!
Cauliflower Mushroom Rice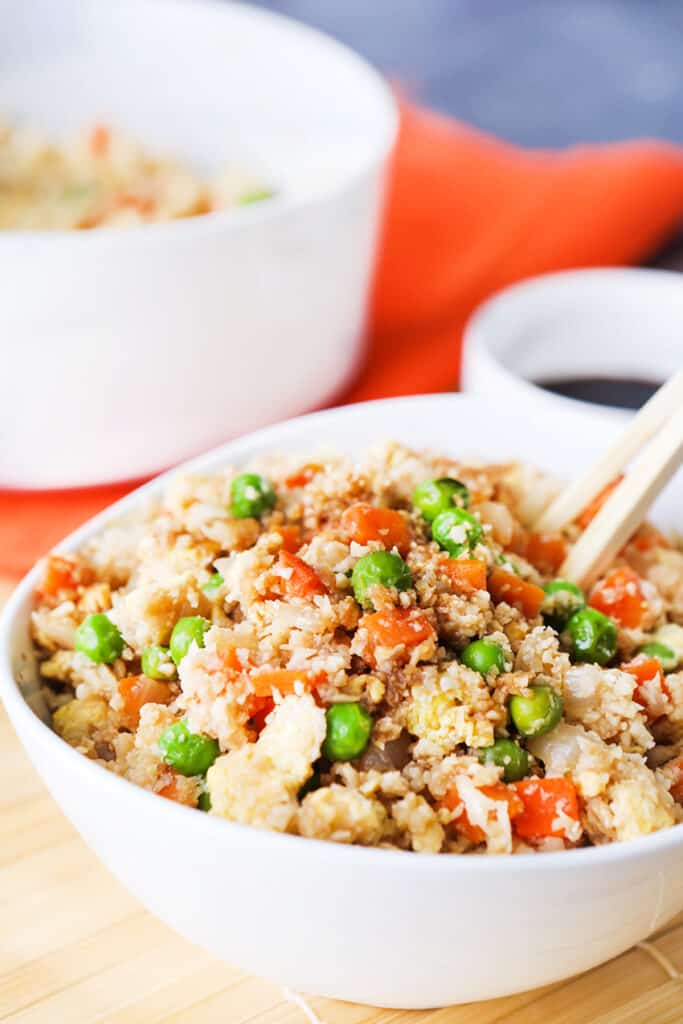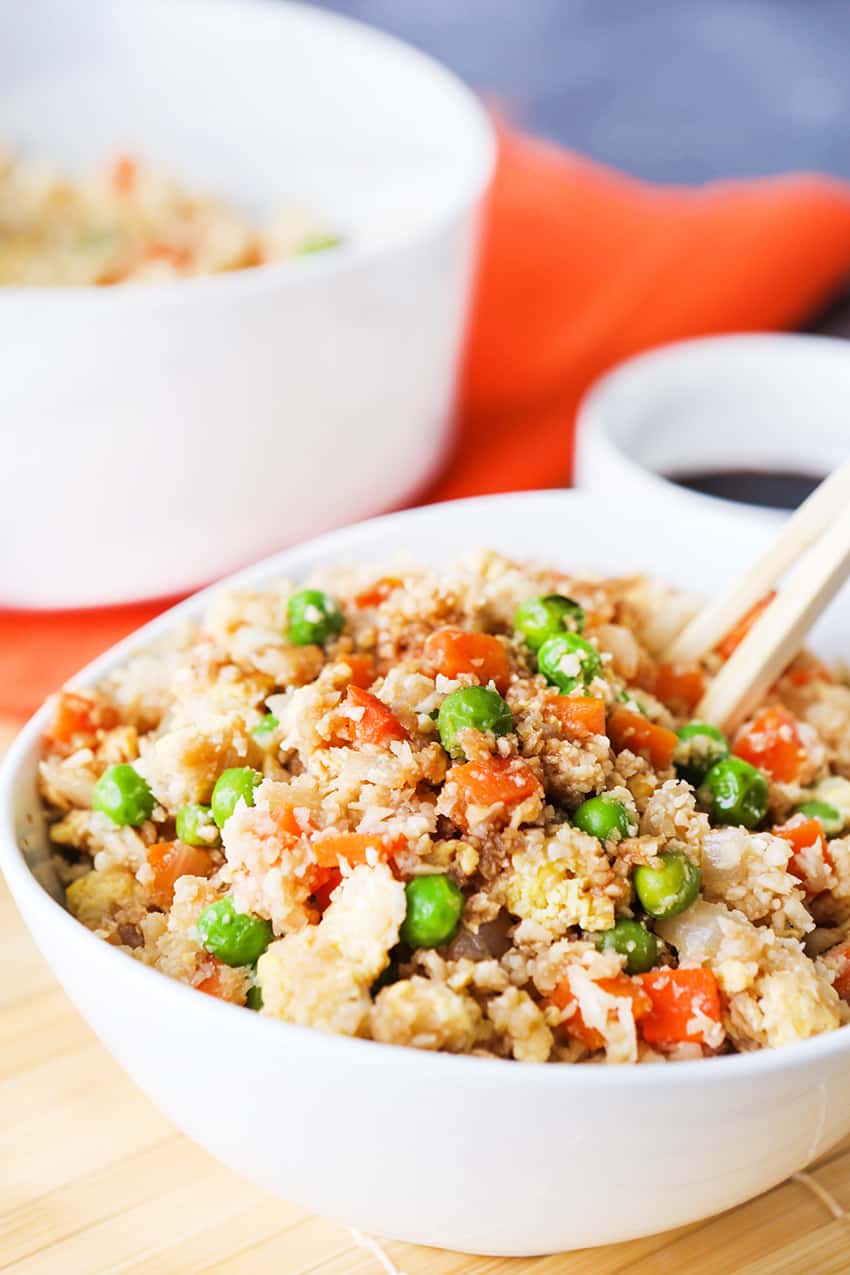 Cauliflower Fried Rice is a healthy version of the classic Chinese take-out favorite. Serve as a side with any meal and no one will know cauliflower is involved! This tasty little side dish is done in less than 30 minutes and is packed with flavor. Tastes great solo with a splash of soy sauce or as a side dish to any meal.
Green Beans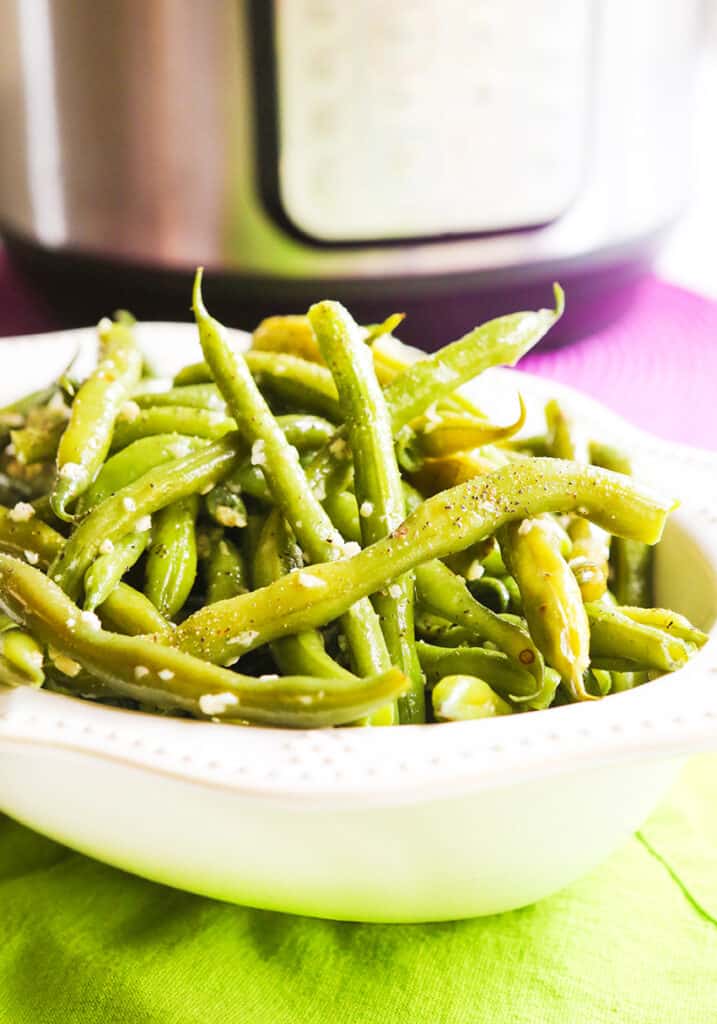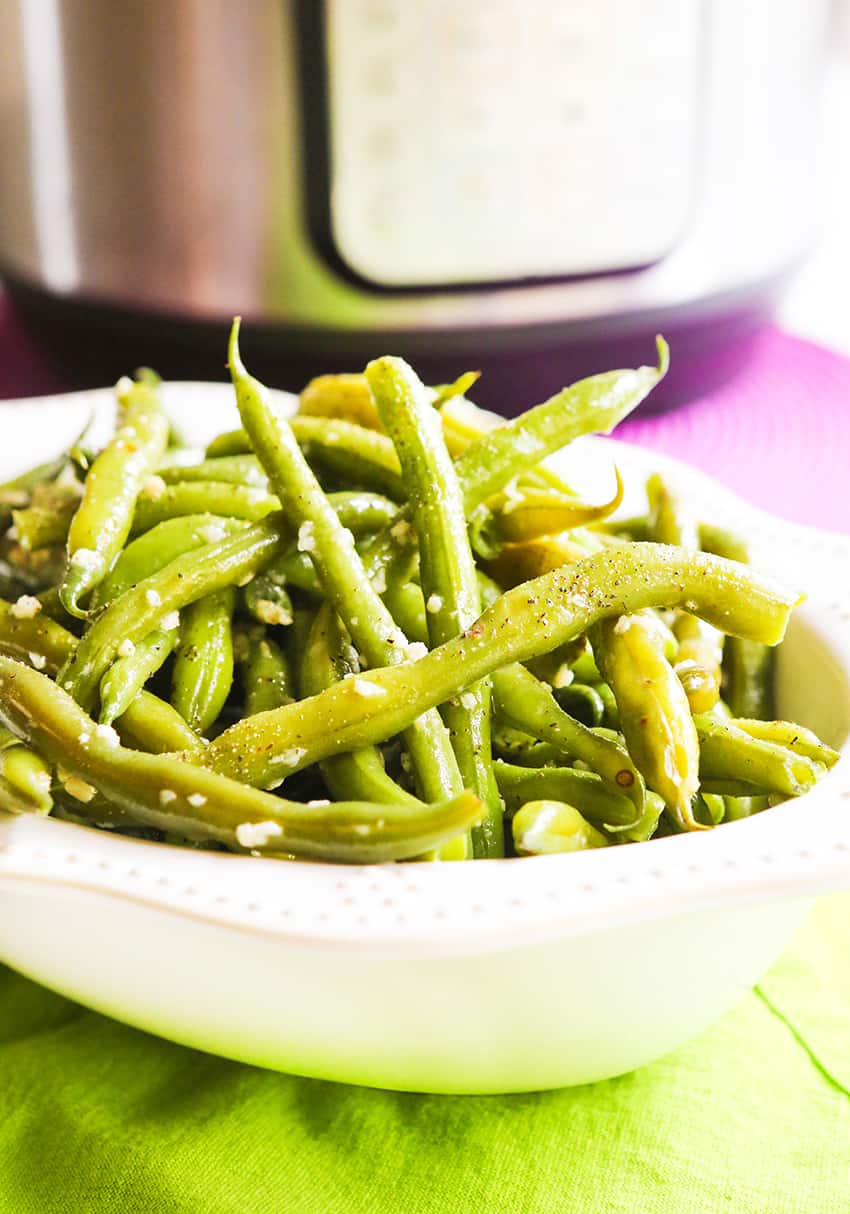 Free up space on your stove top by preparing Instant Pot steamed green beans quickly and perfectly! Enjoy these crunchy-tender, healthy beans as a side dish for any meal. They cook perfectly every single time!
Roasted Broccoli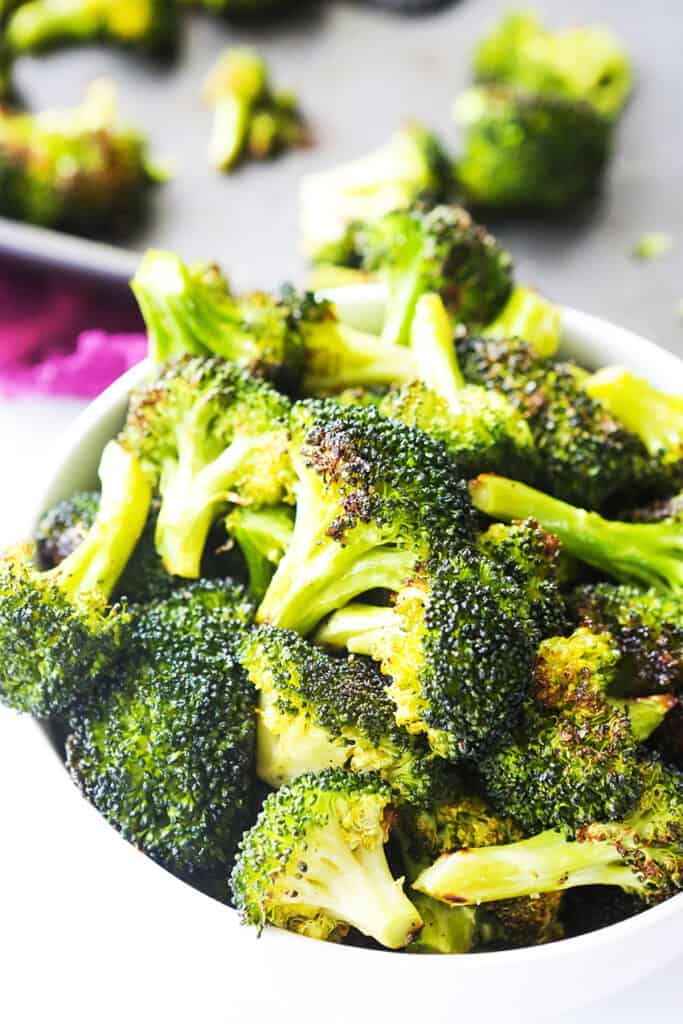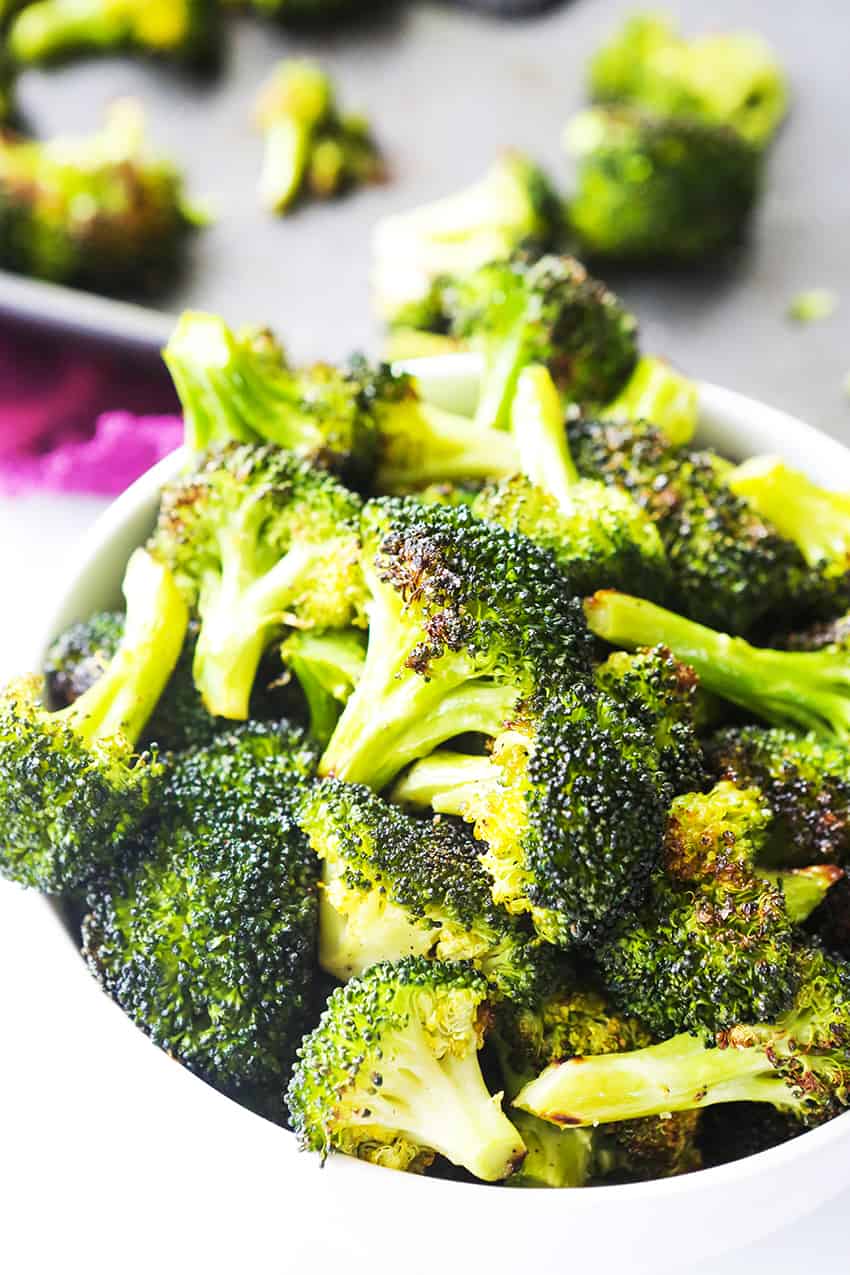 Make this roasted broccoli recipe to accompany your next meal. Roasting broccoli is super easy and it is so good it tastes like candy!
Tomato Soup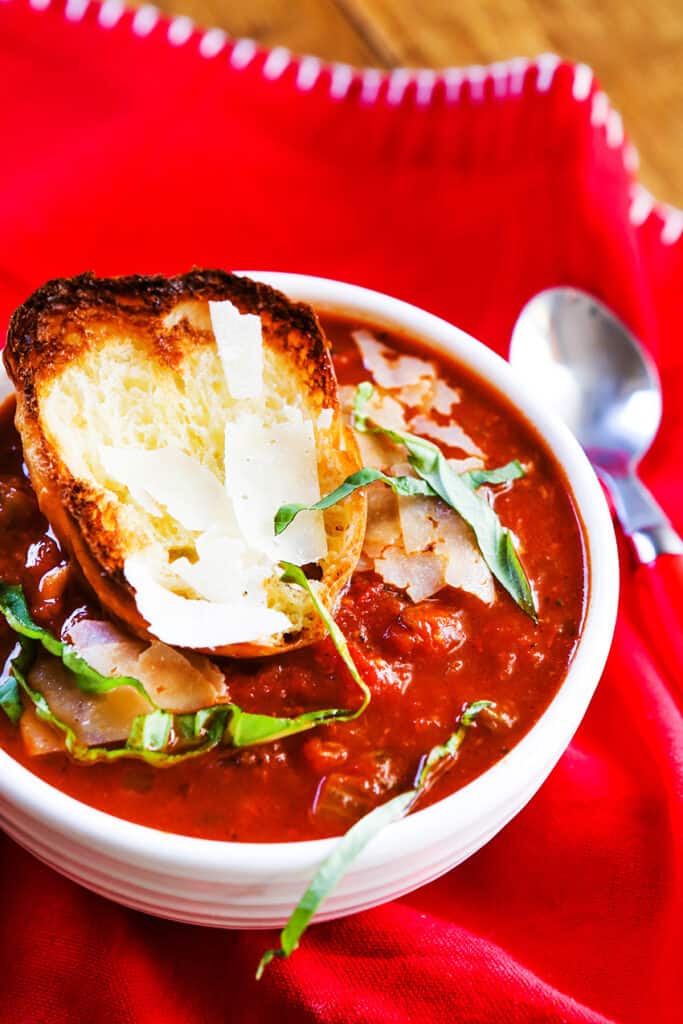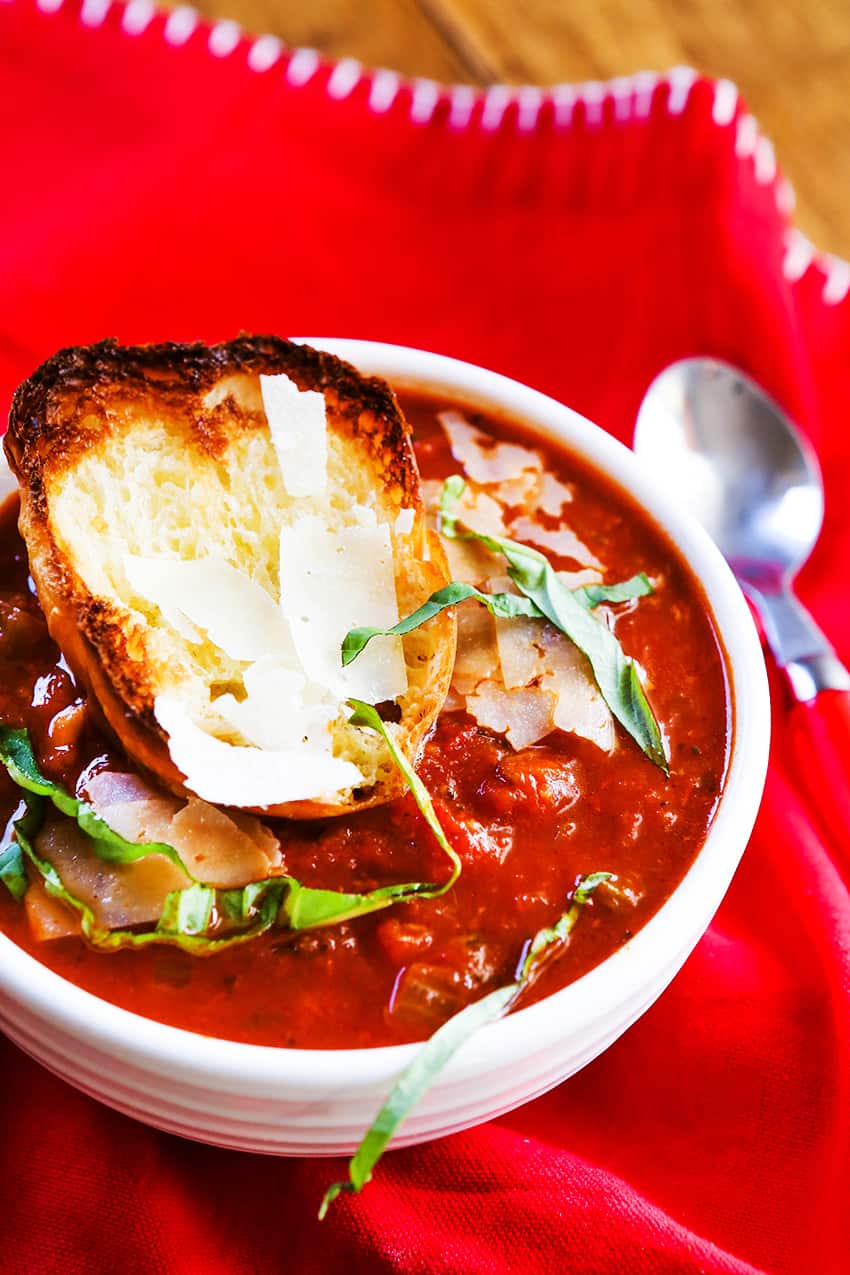 This Roasted Tomato Soup is bold, flavorful and comforting. You will never want to make another tomato soup again! Great for entertaining or family dinner.
Sweet Potato Fries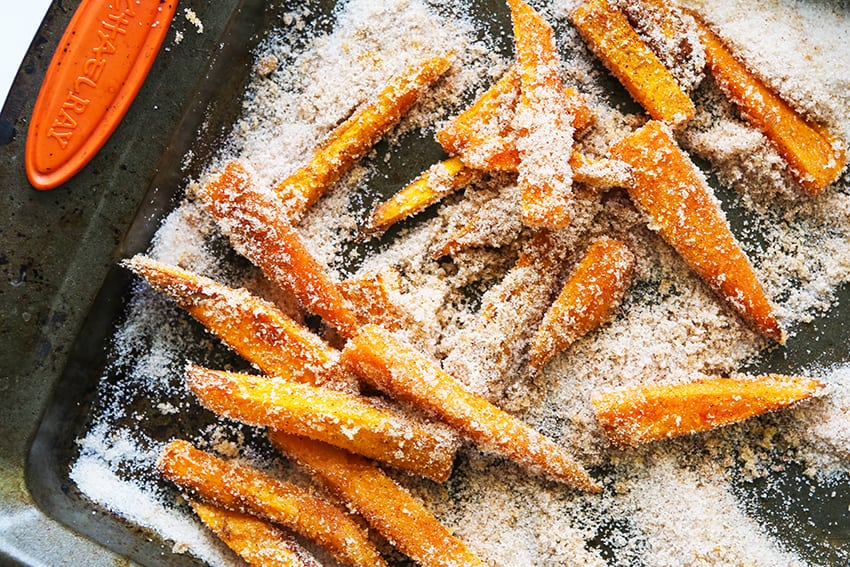 Air Fryer Sweet Potato Fries is a delicious way to enjoy sweet potatoes! The air fryer works its magic and transforms them into a sweet or savory treat or side that will not last long.
Potato Casserole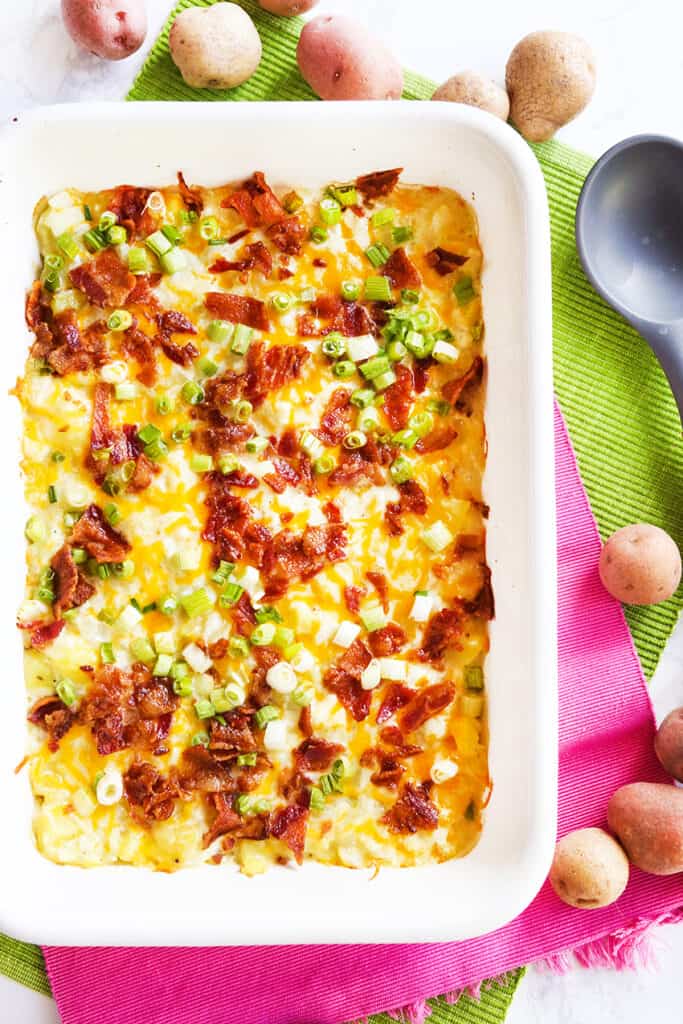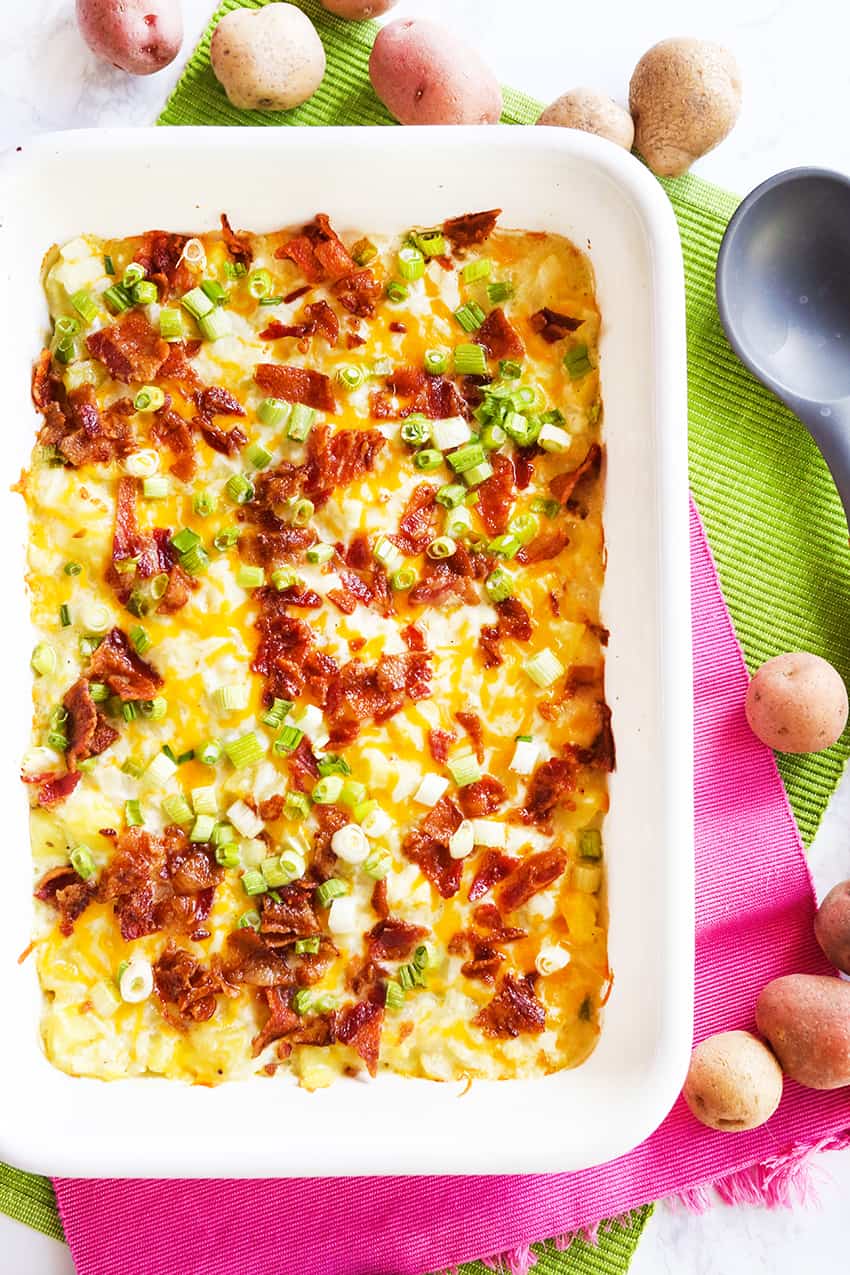 This easy, cheesy potato casserole is loaded with all the savory goodies! Make this side dish any night of the week. Top with baked potato toppings of your choice!
Hashbrown Casserole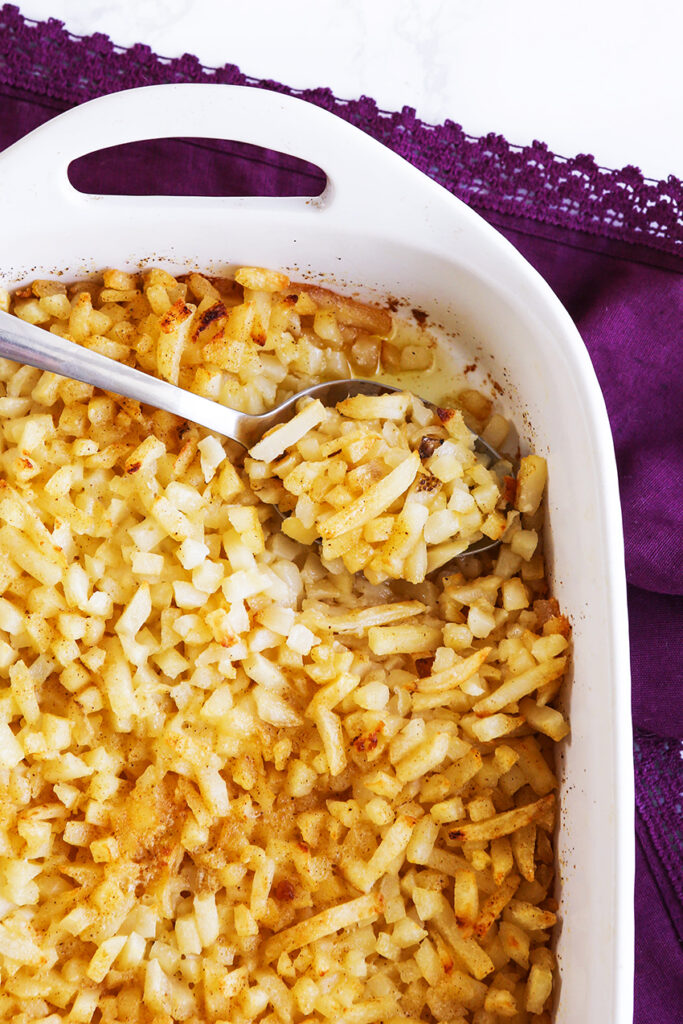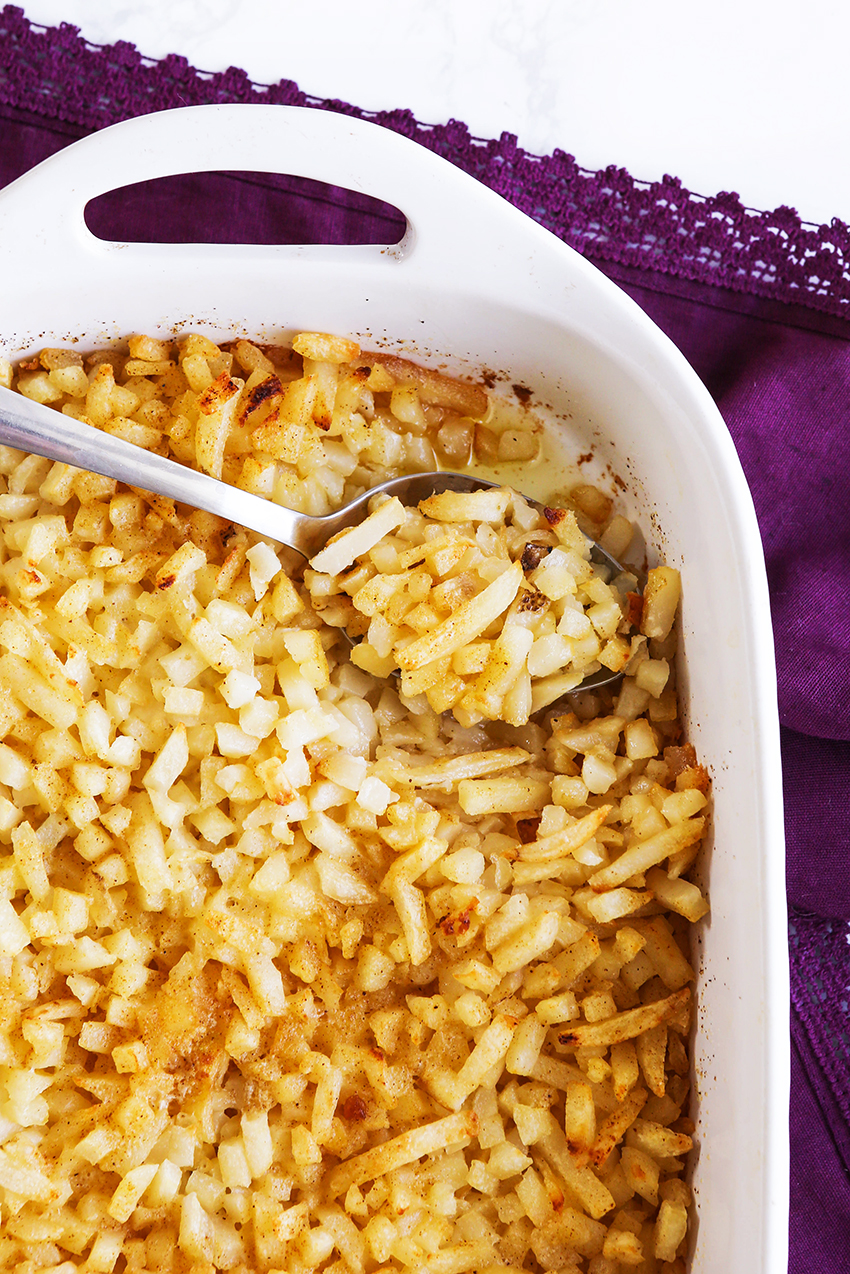 This super easy Hashbrown Casserole requires only 4 ingredients, 1 dish and 1 hour in the oven. Great for breakfast or a dinner side!
Other Favorites Sides
Onion rings, dill pickles, sweet potato hash or regular or cheesy tater tots!