Soup is an easy, comforting meal to prepare for dinner any time of the year. But what do you serve alongside it? Read on for 33 delicious ideas for what to serve with soup.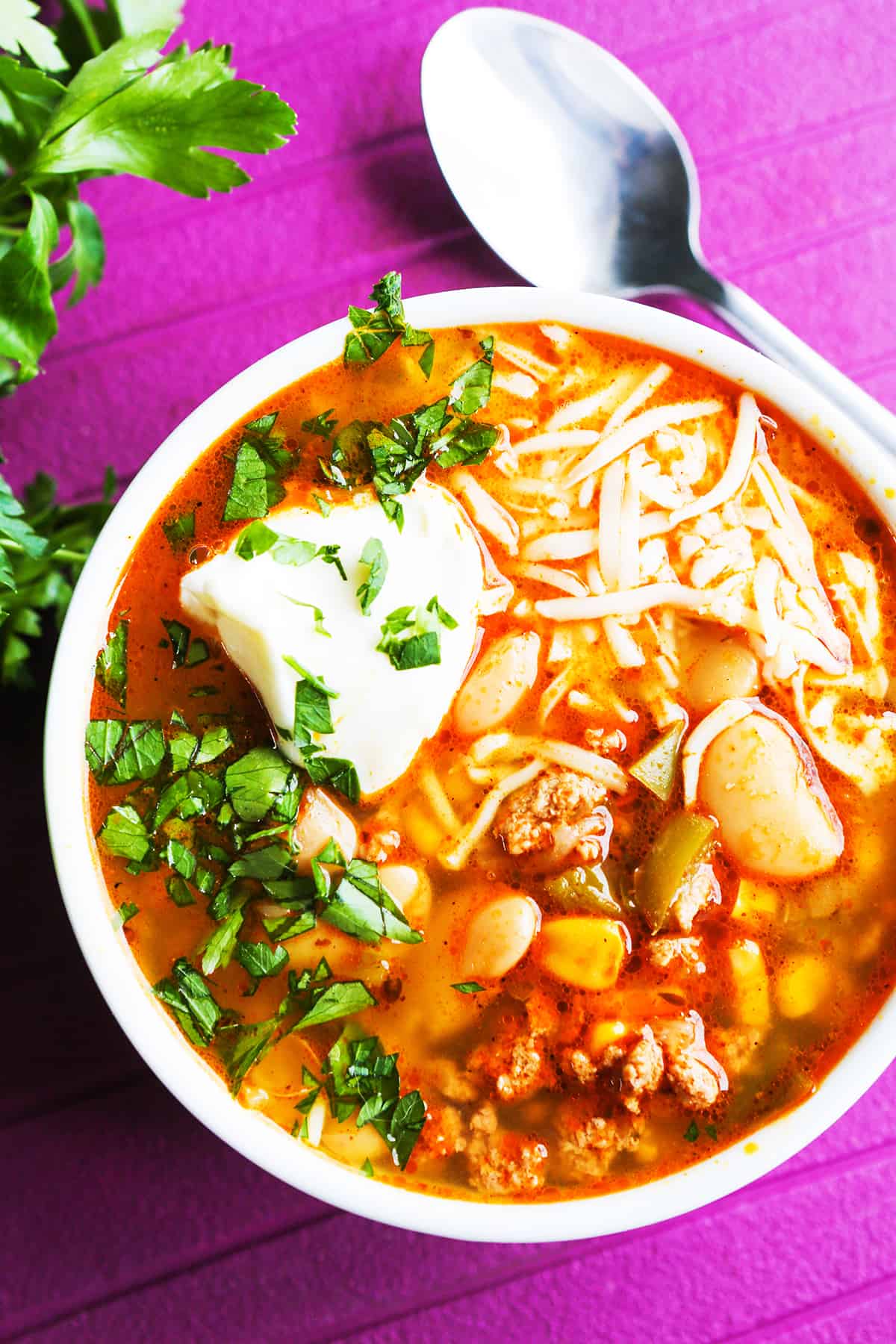 Soup is one of those main course dinner options that just makes sense to prepare any time of the year. I love the versatility of the ingredients, flavors and textures. I love the warmth, creaminess and comfort it provides.
Especially in the fall and winter, we make soup a ton in our home. We have many favorites and also have a good idea about what to serve with besides bread (because that one is a given, right?!). Read on for a bunch of tasty ideas!
FAQ About Soup
Can soup be frozen?
Most types of soup freeze well, making them the perfect meal to freeze now and enjoy later. Pour the cooled soup into an airtight container and freeze for up to 6 months. Soup containing creamy ingredients will not freeze as well as those without.
What soup is served cold?
Gazpacho is a classic soup that is served chilled, typically made using tomatoes and with a Spanish origin. Gazpacho is made with tomatoes, garlic and onions. Other variations contain other vegetables and even fruit for a fresher flavor.
Which soup is best for weight loss?
Soup is a great meal for people wanting to lose weight. It is filling and typically contains fewer carbs and calories than most other meals. Soups with an abundance of cream and cheese would be exceptions to this rule.
When soup is too salty, how to fix it?
There are a few ways to fix overly salty soup. Try diluting it with water or broth (reduced sodium varieties, preferably). Adding an acid such as vinegar or lemon juice can diminish saltiness. Or you can toss in extra ingredients that already exist in the soup, such as beans, potatoes, vegetables or diced tomatoes.
Favorite Soups to Enjoy
Chili
White chili
Broccoli cheddar
Split pea soup
Ham and bean
Creamy tortellini
Gazpacho
Chicken noodle soup
Hamburger/cheeseburger
Chicken and dumplings
French onion soup
Minestrone soup
Butternut squash
Clam chowder
Bean (black beans, navy beans, kidney beans, etc)
Vegetable soup
Tomato
Creamy potato soup
Pho
Chicken wild rice
Tortilla soup
Cream of mushroom soup
Beef barley
Italian soup
Favorite Soup Recipes
Check out this comprehensive list of the best soup recipes on the planet!
How To Add Flavor To Soup
Check out these tips to learn how to add flavor to your next batch of soup!
Soup Toppings
Oyster crackers or crushed saltines
Shredded cheddar cheese or mozzarella cheese
Bacon bits
Tortilla chips
Sour cream
Cilantro or parsley
Sunflower seeds
Red pepper flakes
Chopped yellow or red onion
Parmesan cheese
What To Serve With Soup — Favorite Soup Pairings
Each variety of soup brings its own unique combination of different flavors and textures, but they are all comforting and delicious. There are many side dish options to serve with a yummy bowl of soup, so read on for some seriously delicious ideas!
Sandwiches – A grilled cheese sandwich or any type of sandwich pairs perfectly with soup.
Bread – A simple piece of warm crusty bread, crunchy breadsticks or dinner rolls with butter are perfect sides for soup. Garlic bread is a great option, too!
Quesadilla – Especially for spicy varieties, a cheesy quesadilla or cheese rollup pair perfectly.
Potatoes – A side of roasted potatoes or sweet potatoes are a great side option. Baked potatoes are even better!
Vegetables – Just about any veggie on the planet accompanies this main meal perfectly. Broccoli, Brussels sprouts, mushrooms, zucchini, collard greens, carrots, cauliflower, green beans and bell peppers are great choices.
Salad – A fresh, leafy greens salad or a spinach salad are perfect options.
Fruit salad – Offset the warmth by stacking chilled fruit up next to your bowl.
Crab Stuffed Mushrooms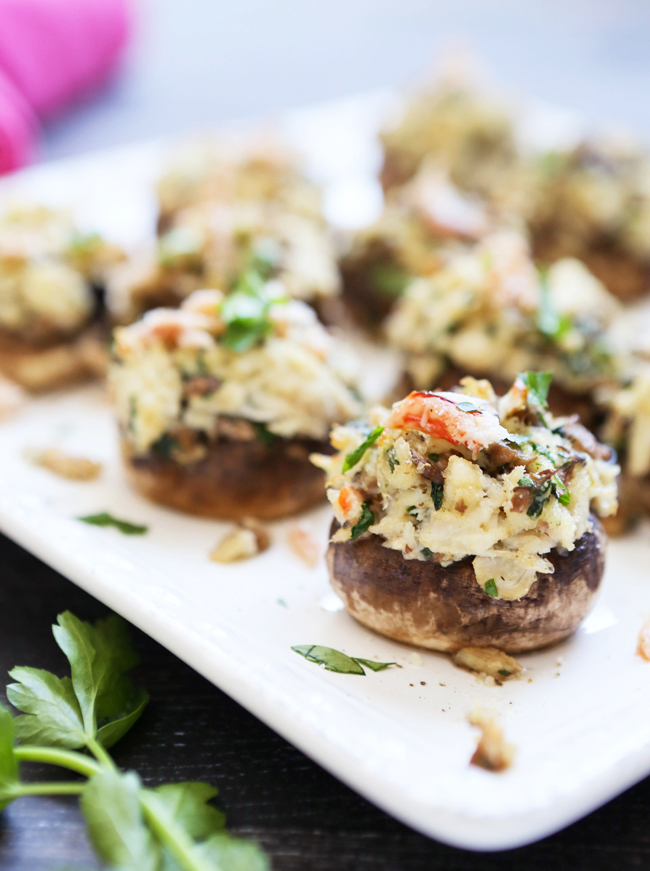 The cheese wedged into the centers of these crab stuffed mushrooms will send you to your knees. Great finger food for parties!
Ranch Potato Salad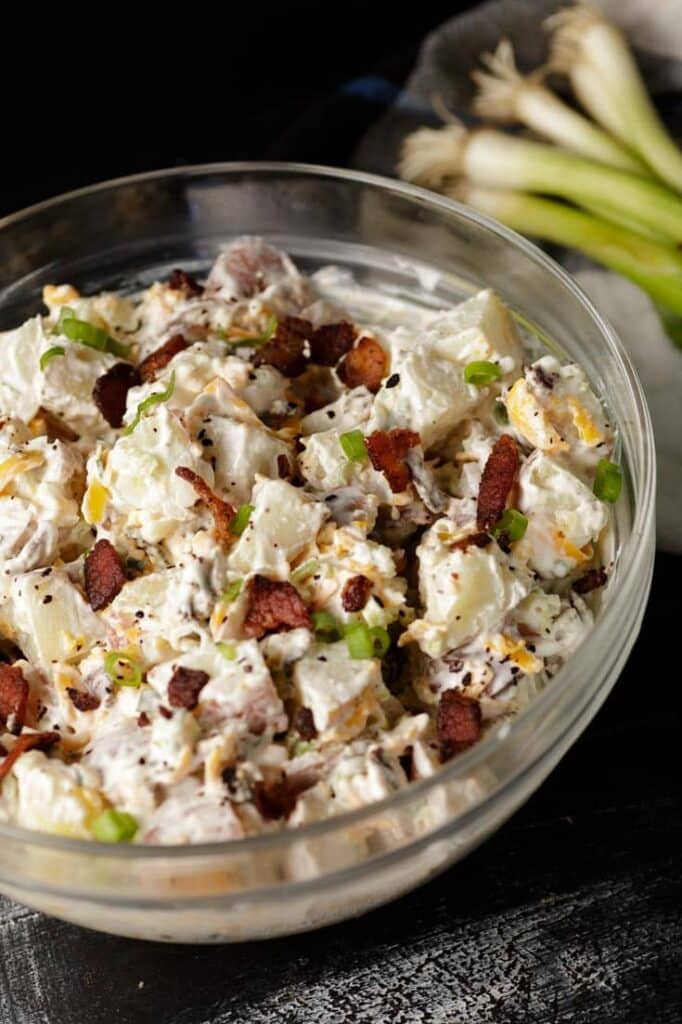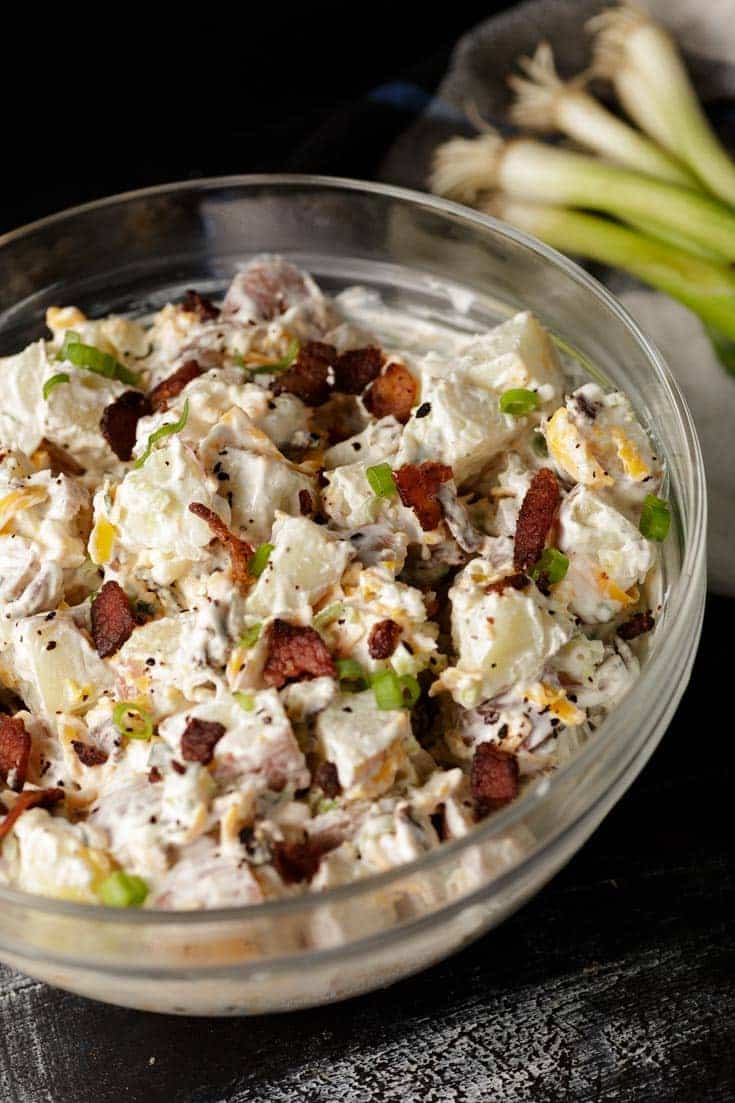 Ranch potato salad (from Butter & Baggage) loaded with bacon, cheese and a sour cream ranch dressing is just what you need for a summer potluck. This red potato salad with crispy bacon is too good to pass up.
Easy Hashbrown Casserole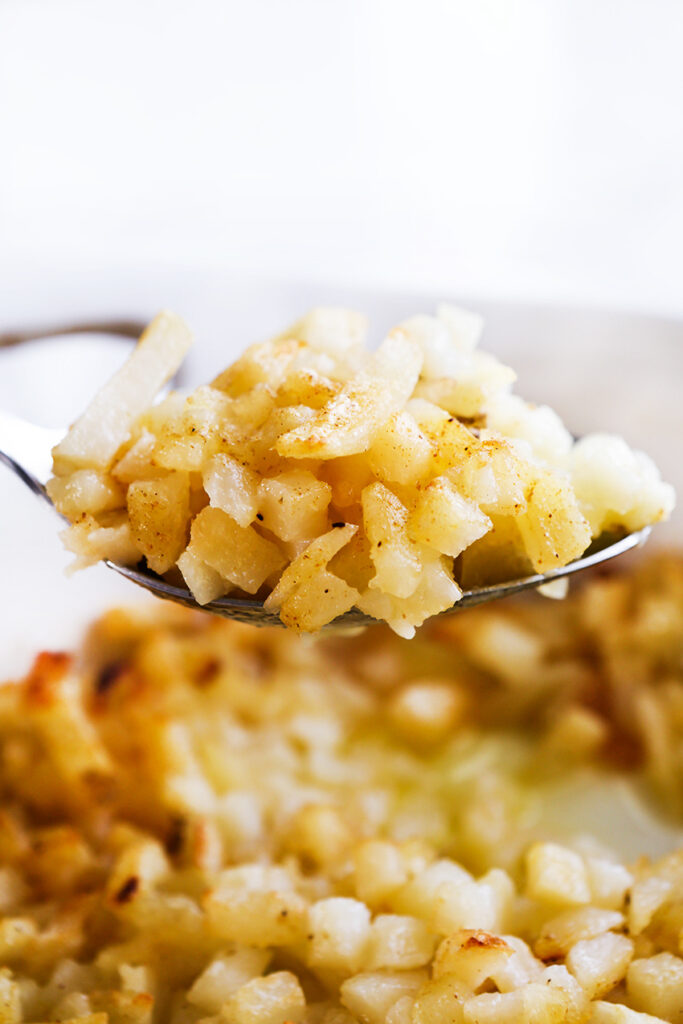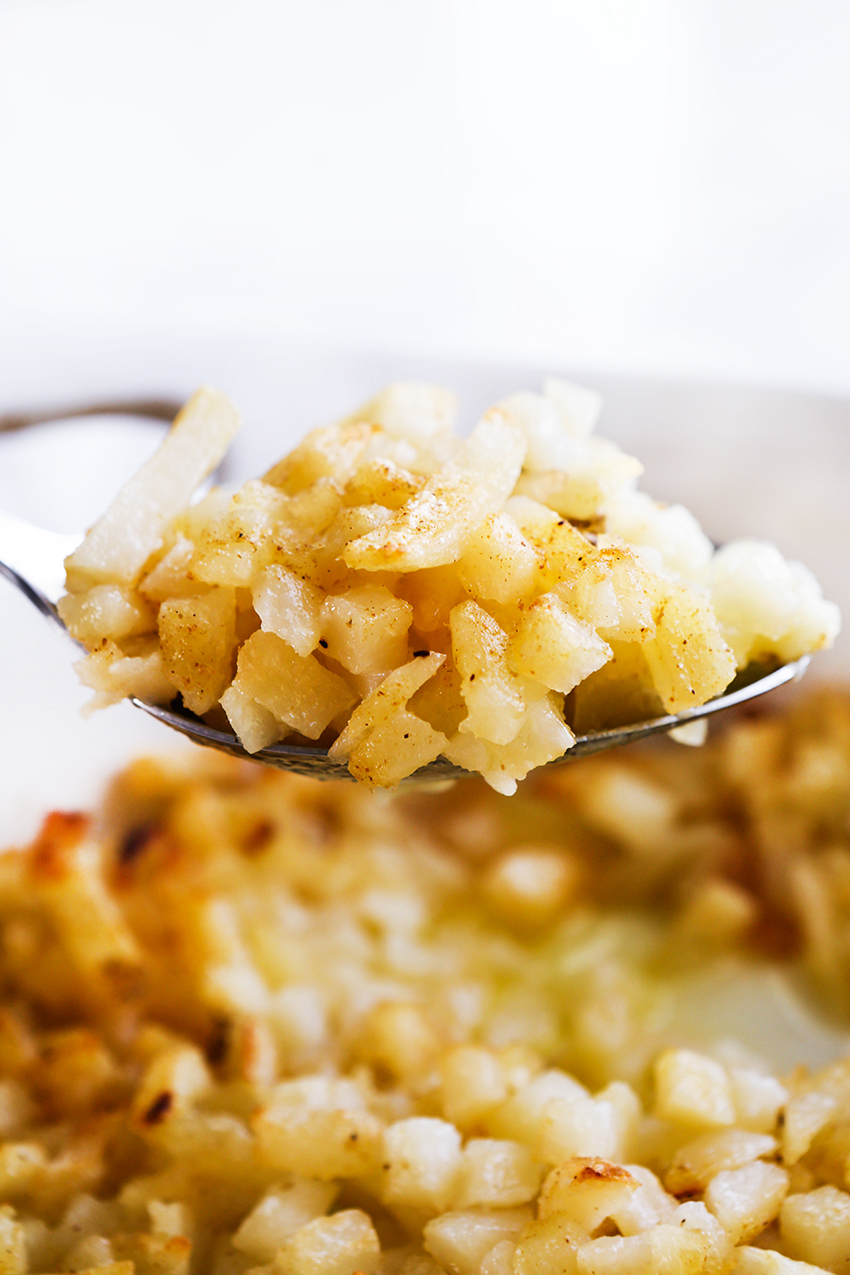 This super easy Hashbrown Casserole requires only 4 ingredients, 1 dish and 1 hour in the oven. Great for breakfast or a dinner side!
No Knead Bread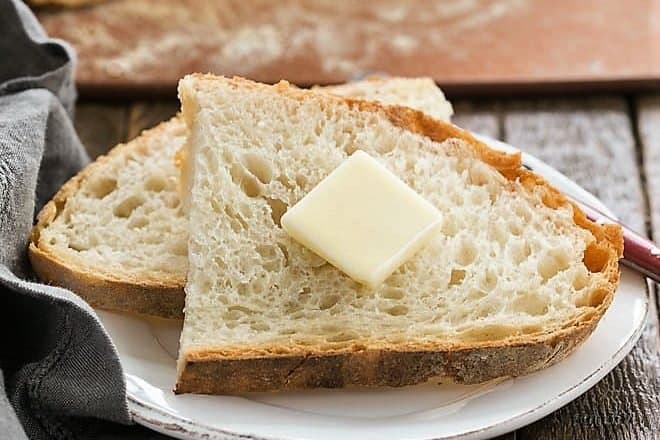 No-Knead Bread (from That Skinny Chick Can Bake) was all the rage back in 2011 when I was new to blogging. Minimal ingredients and lots of waiting results in a magnificent loaf!
Instant Pot Steamed Green Beans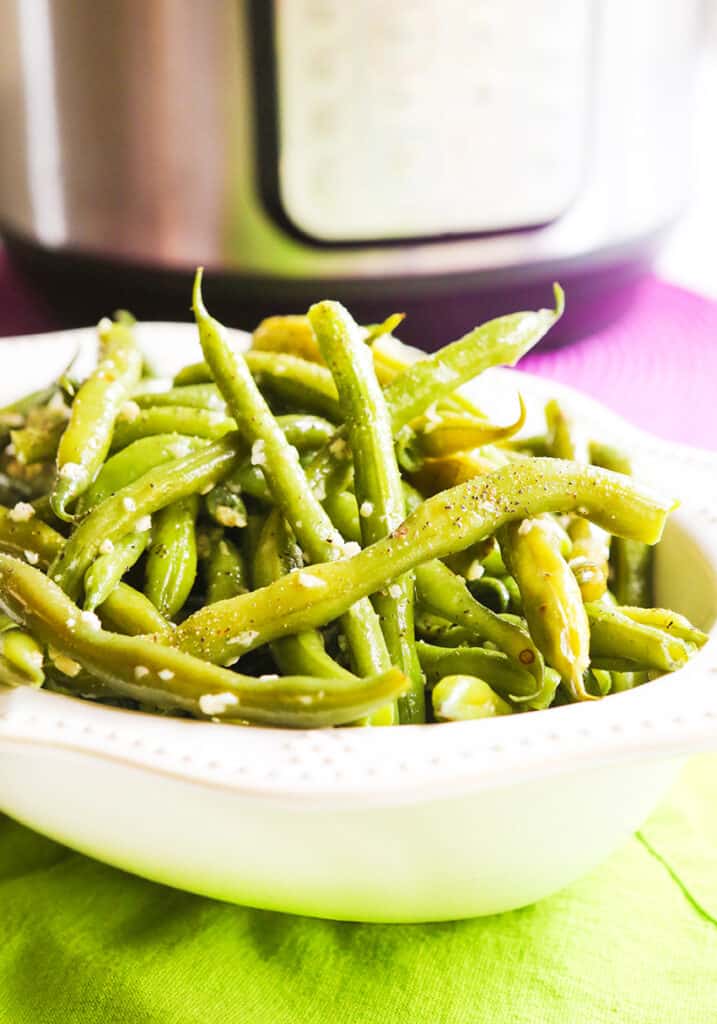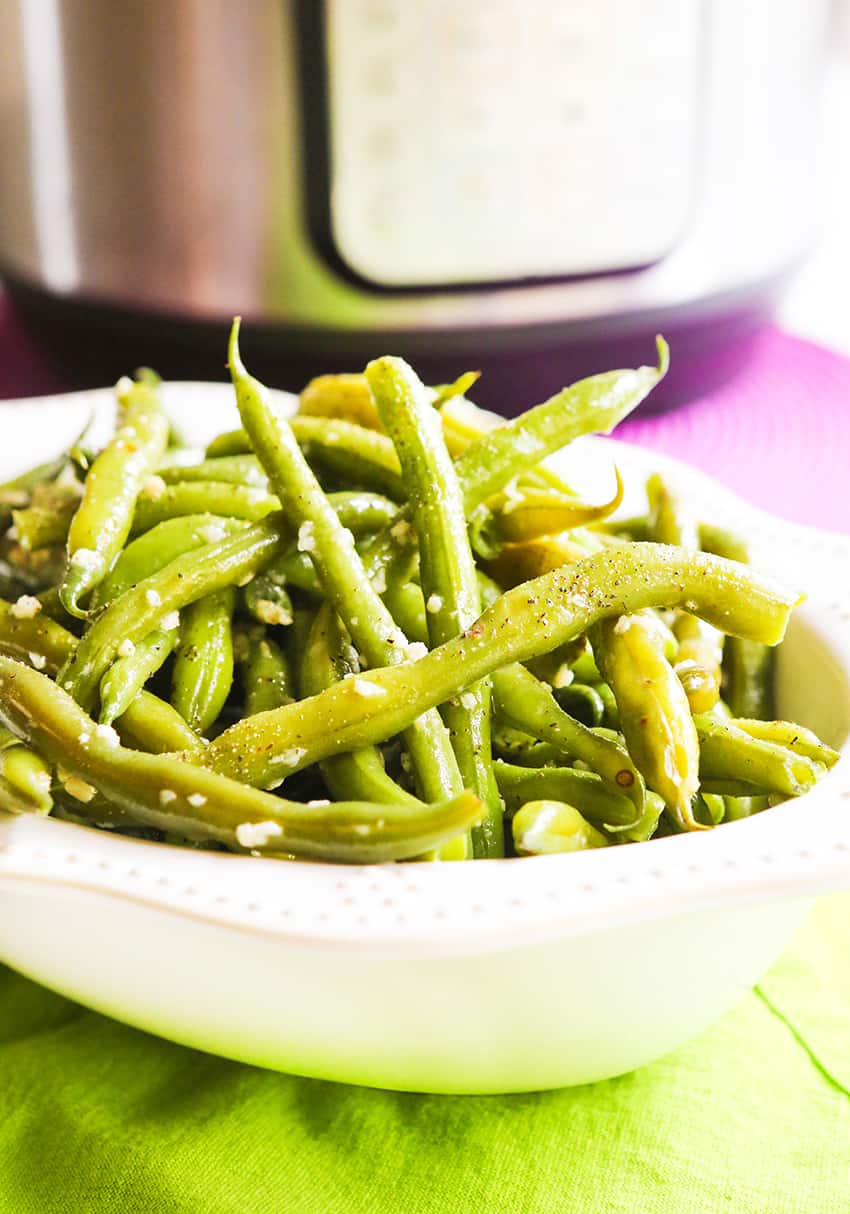 Free up space on your stove top by preparing Instant Pot steamed green beans quickly and perfectly! Enjoy these crunchy-tender, healthy beans as a side dish for any meal. They cook perfectly every single time!
Garlic Bread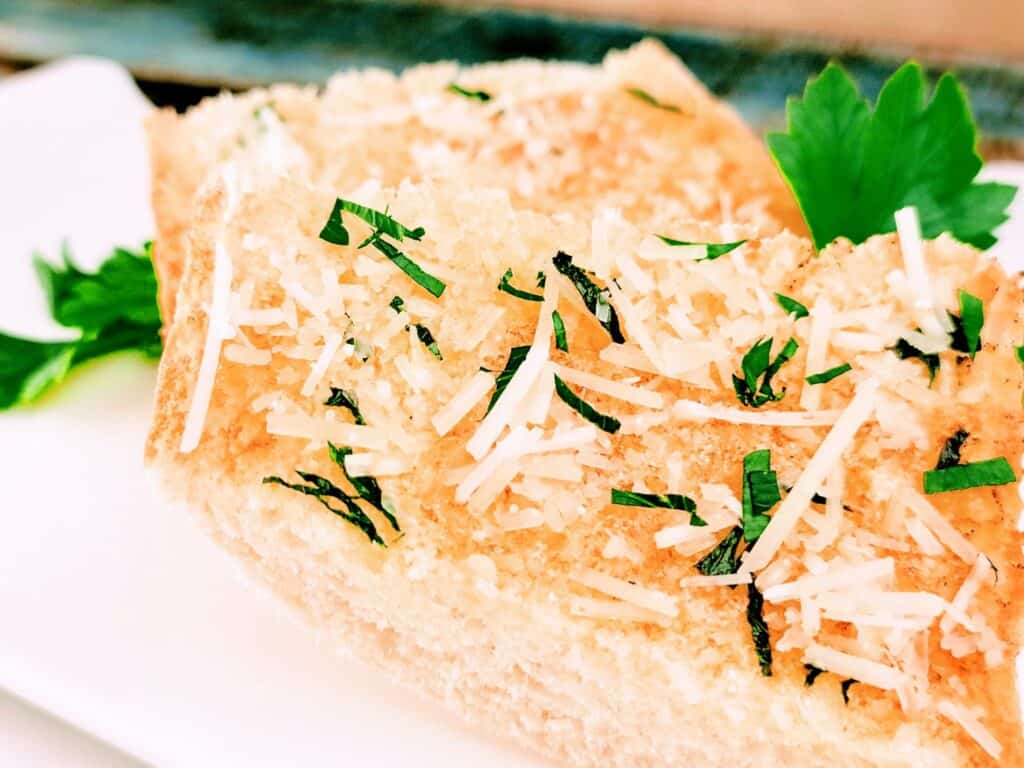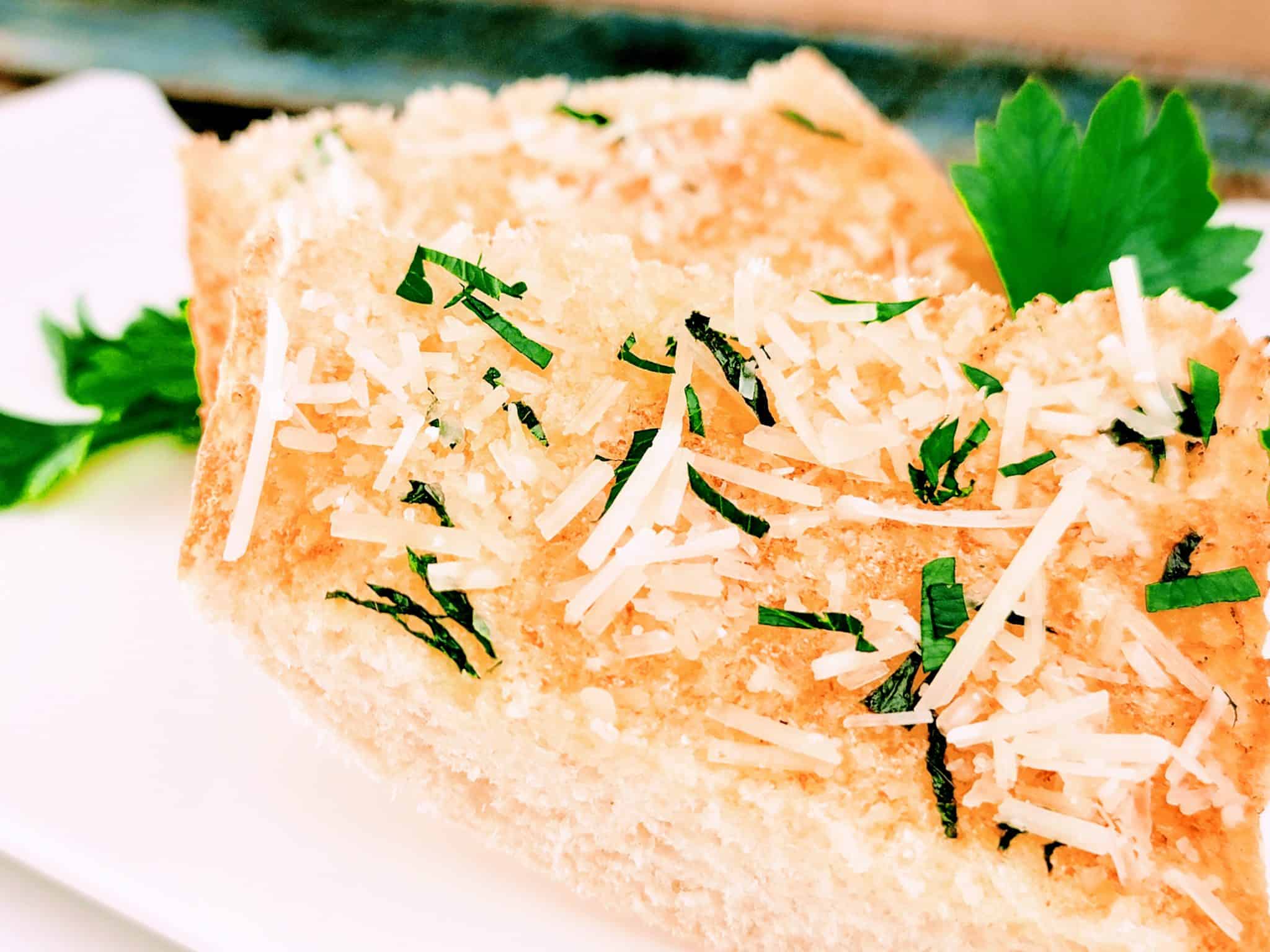 Amazing Garlic Bread (from Throwdown Kitchen) is one of those simple recipes that everyone should be able to make. The best garlic bread recipe has simple ingredients, and it's crazy good when you make it yourself.
Baked Potato Chips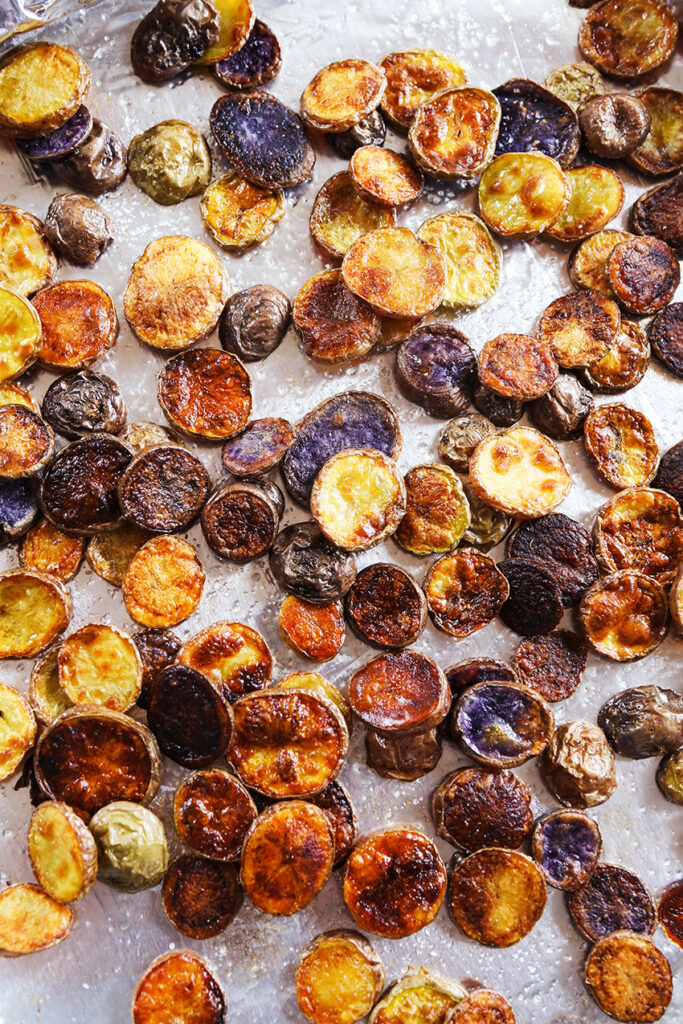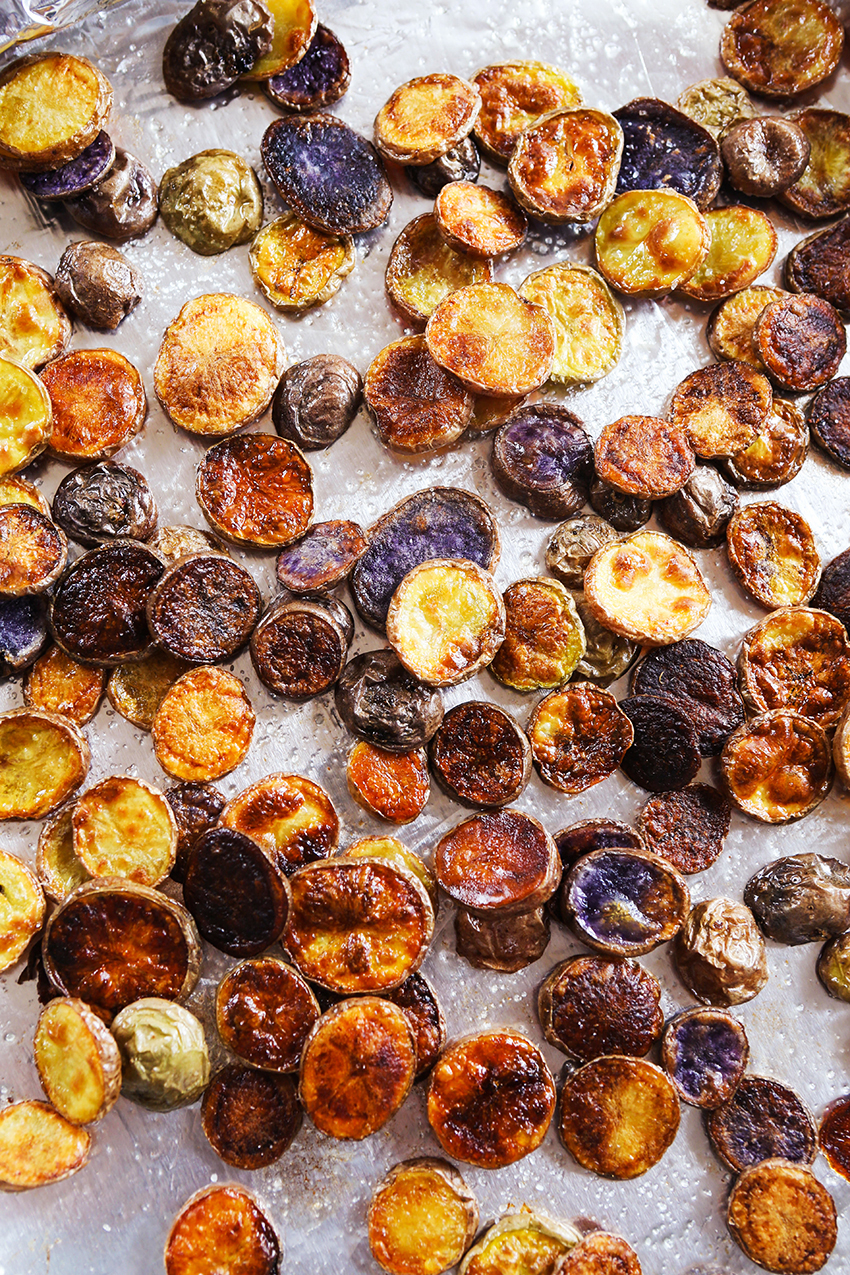 Make potato chips the healthy way! Whole 30 chips are yummy and great as a side dish or snack. So much better than store bought!
Caprese Panini Sandwich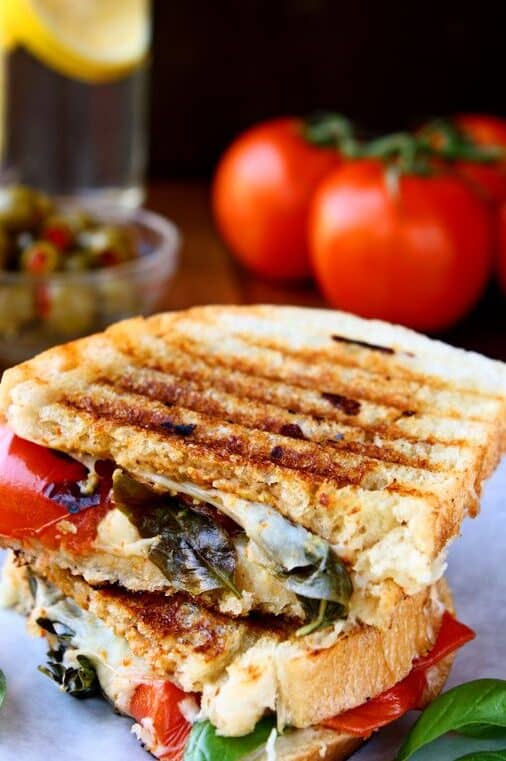 The classic flavors of a Caprese salad all wrapped up in a crisp Panini sandwich (from Heavenly Home Cooking) grilled to perfection.
Roasted Broccoli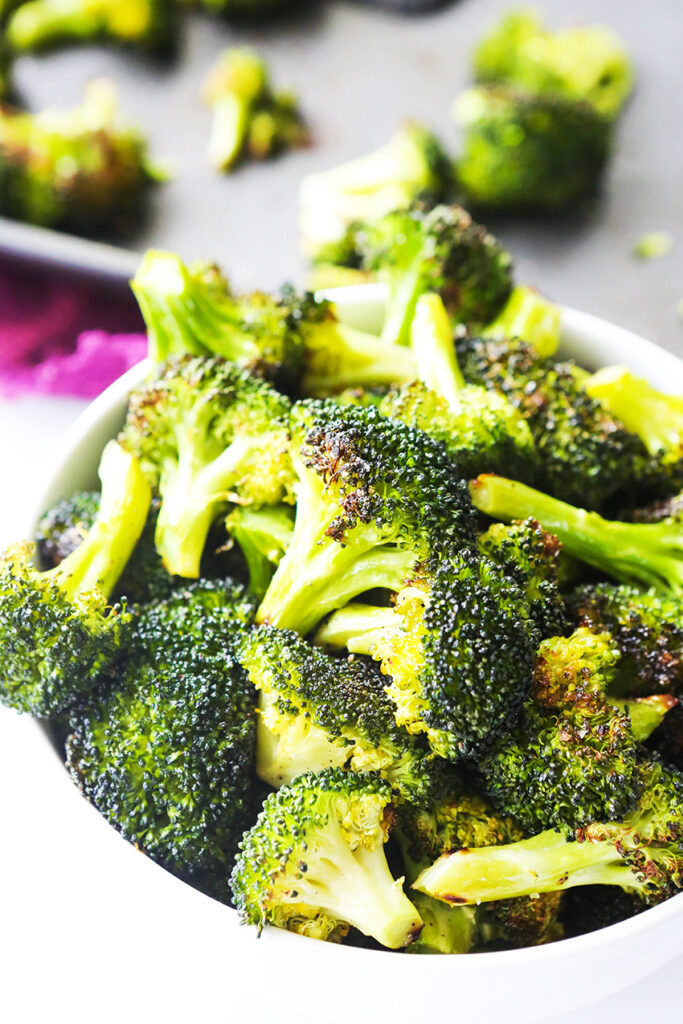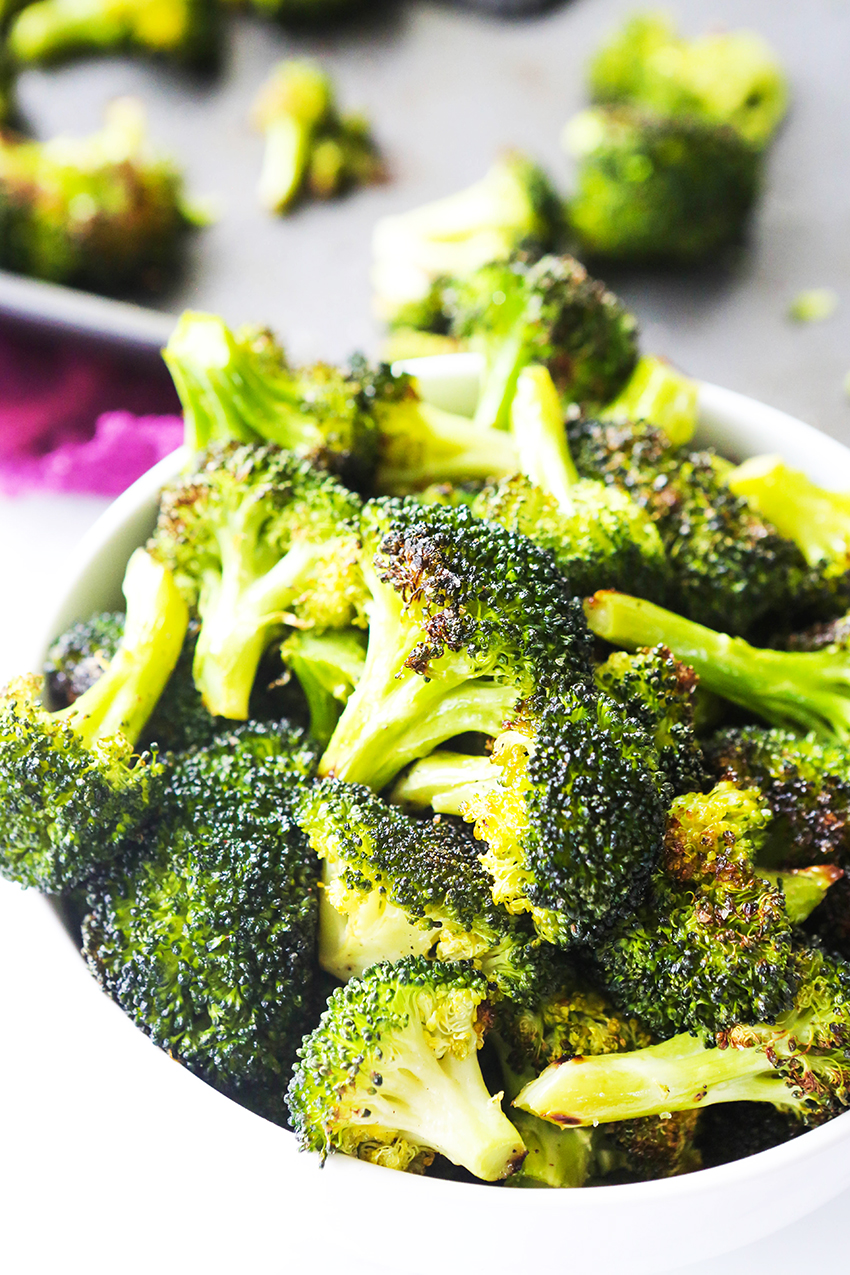 Make this roasted broccoli recipe to accompany your next meal. Roasting broccoli is super easy and it is so good it tastes like candy!
Kale Pesto Grilled Cheese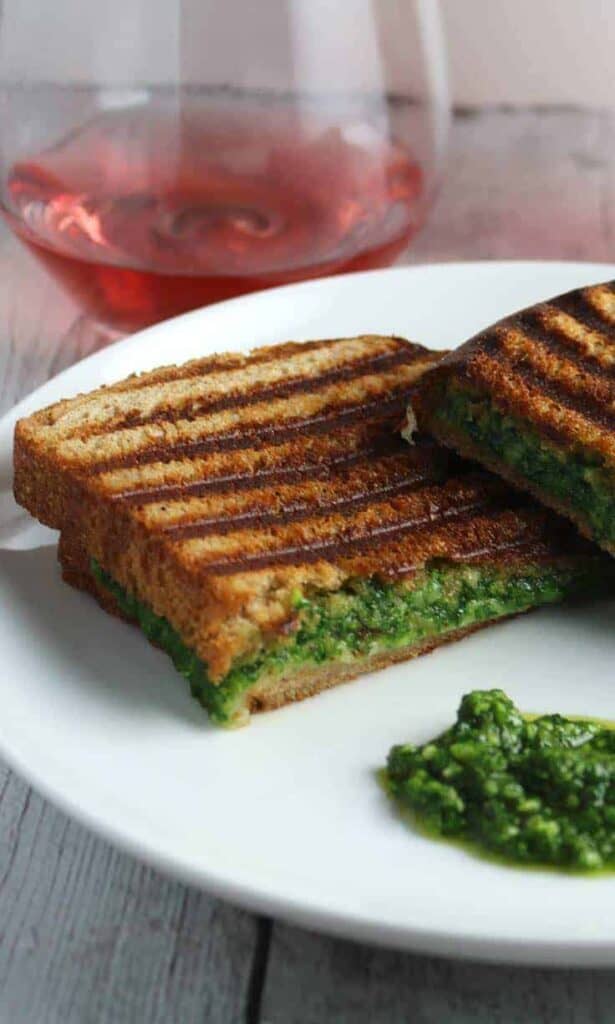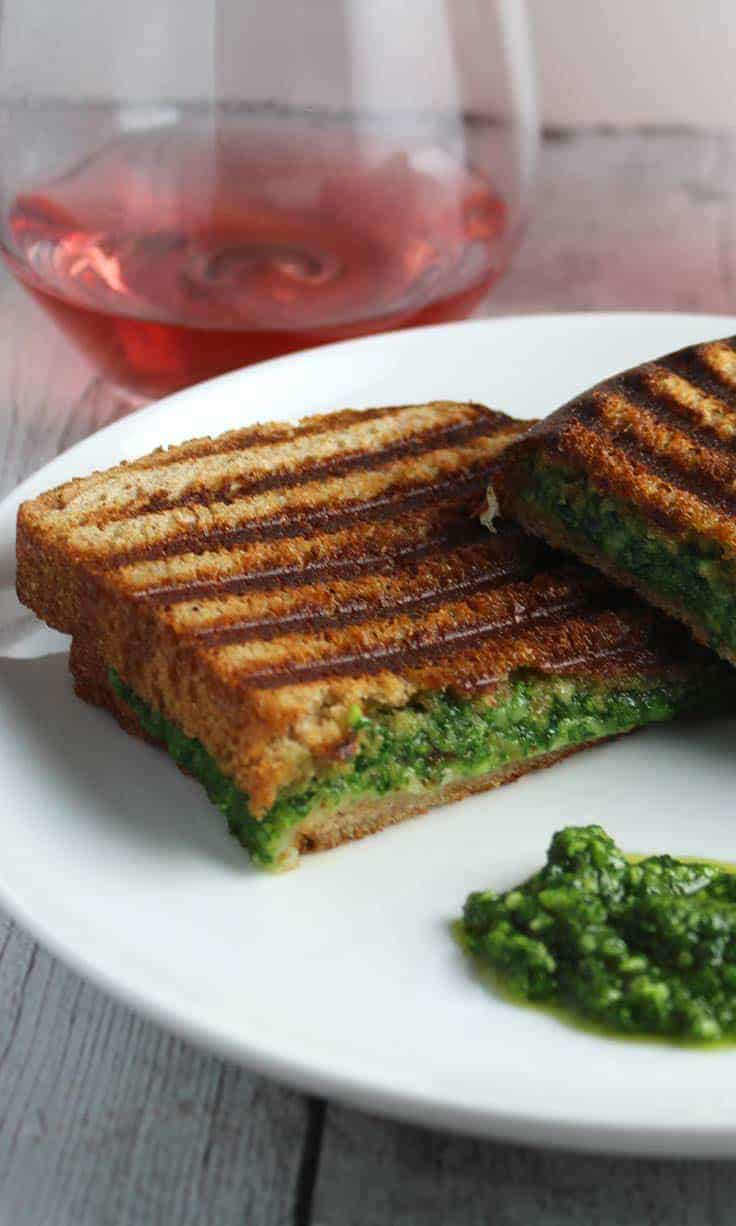 Kale Pesto Grilled Cheese (from Cooking Chat) is easy to put together and full of flavor! Serve it with a rosé wine for a relaxing weekend brunch. Check out the recipe and wine pairing details along with other ideas from the Wine Pairing Weekend bloggers!
How To Cook Artichokes (and eat them too)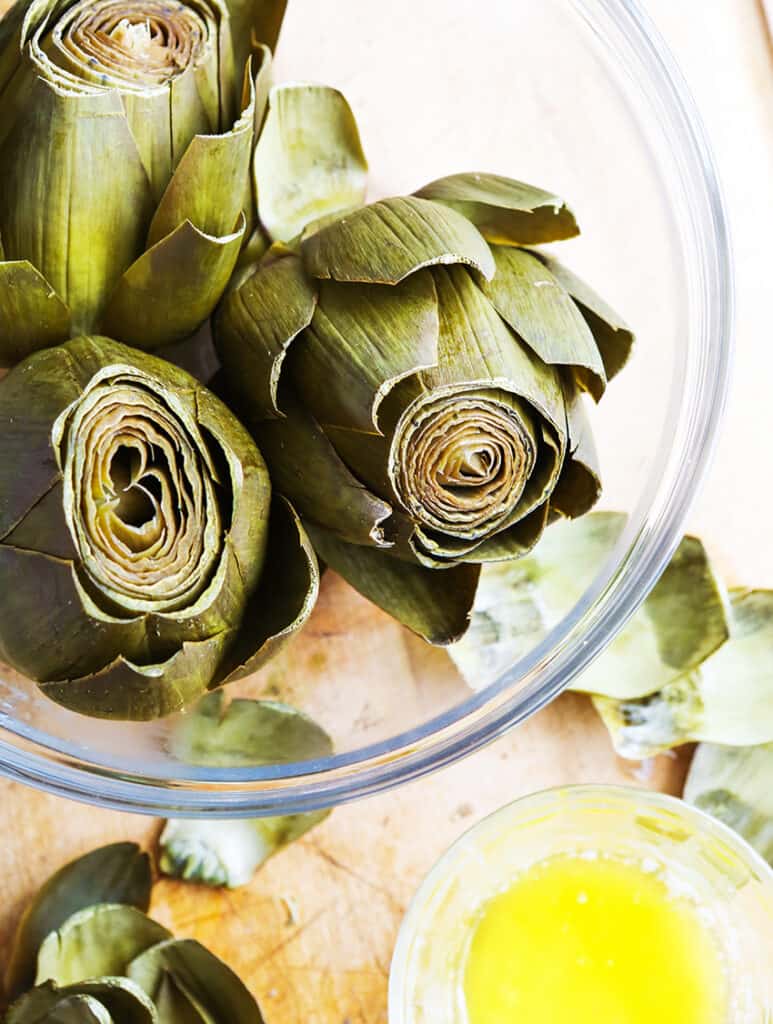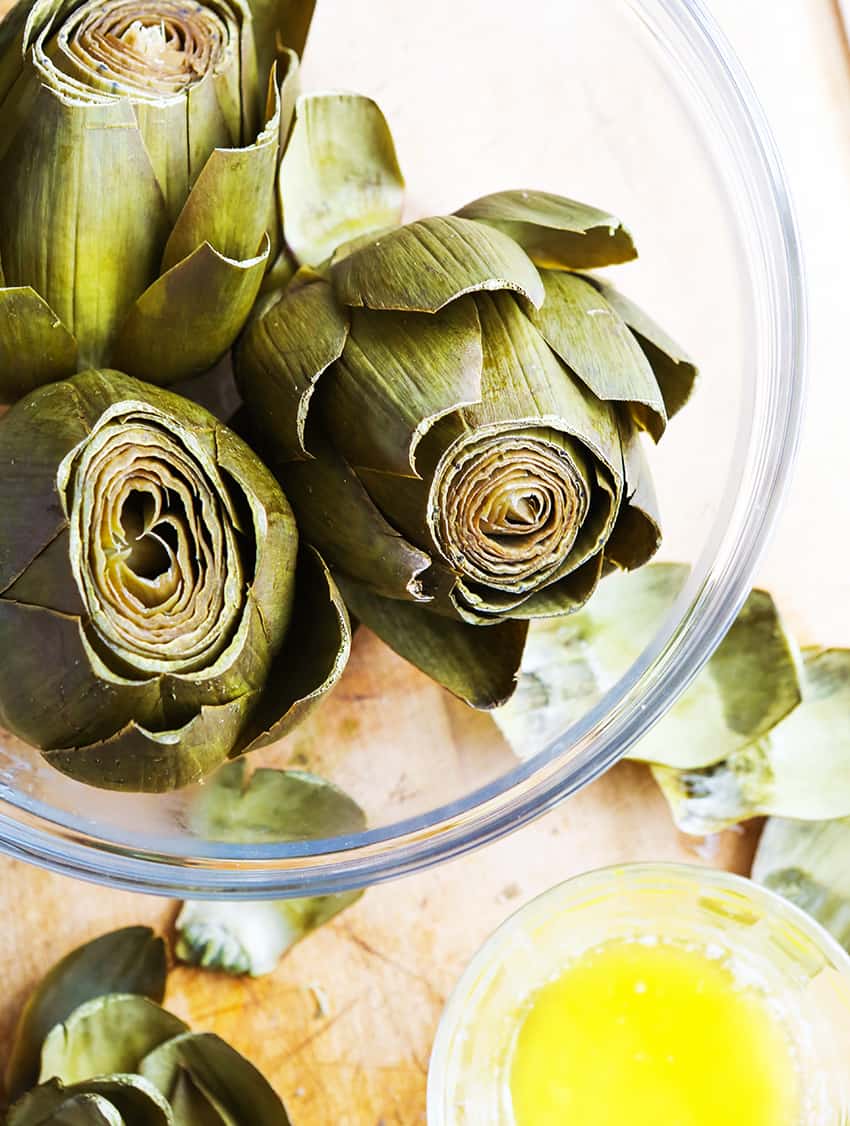 Learn how to cook artichokes (and eat them, too!). Don't let this green veggie intimidate you! Artichokes are easy to prepare and beyond delicious.
Blue Cornbread Honey Muffins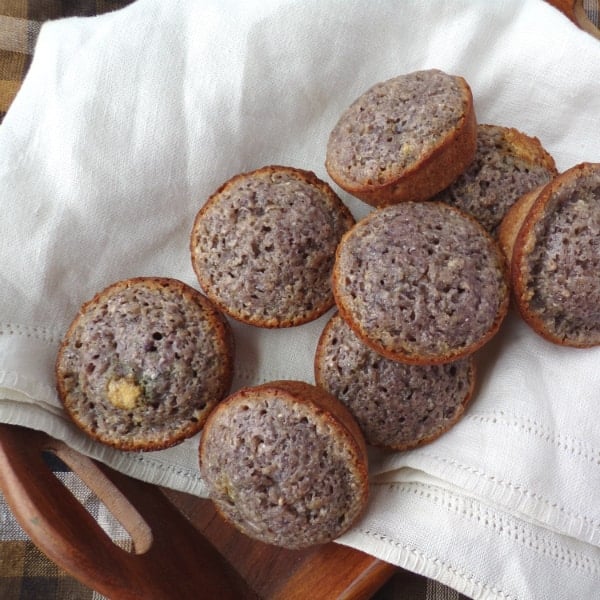 We all have those stable recipes in our homes. The ones that we make so often we don't need to consult a recipe anymore. One of those in our family is Blue Cornbread Honey Muffins (from Eat Like No One Else).
Slow Cooker Hot Corn Dip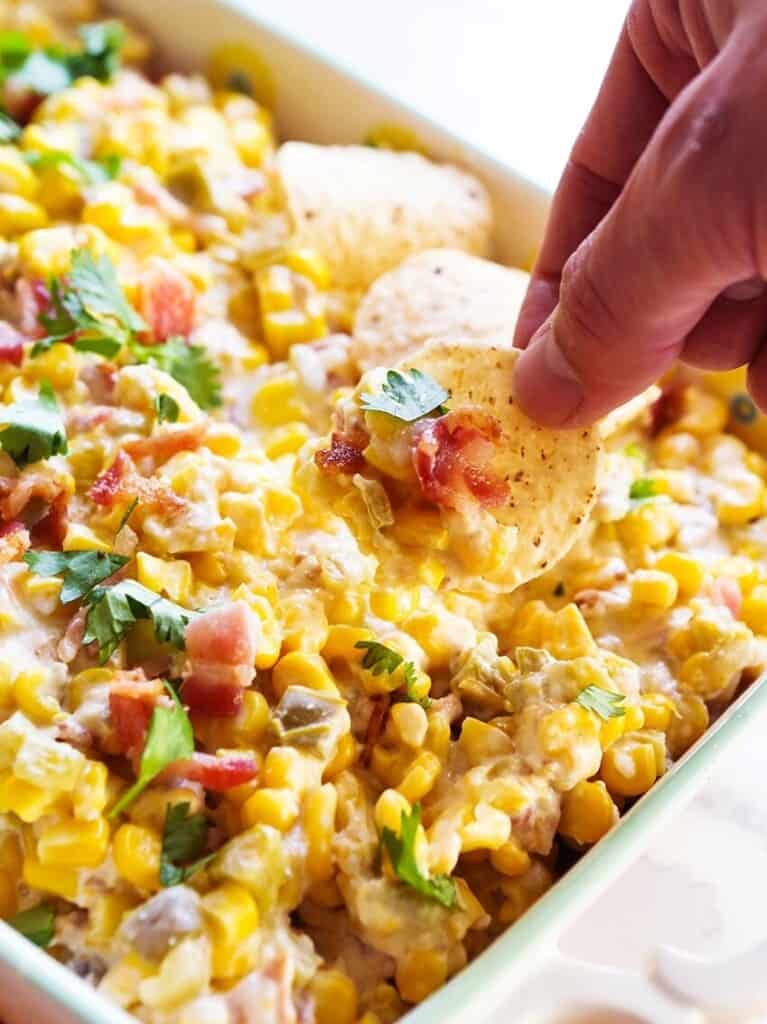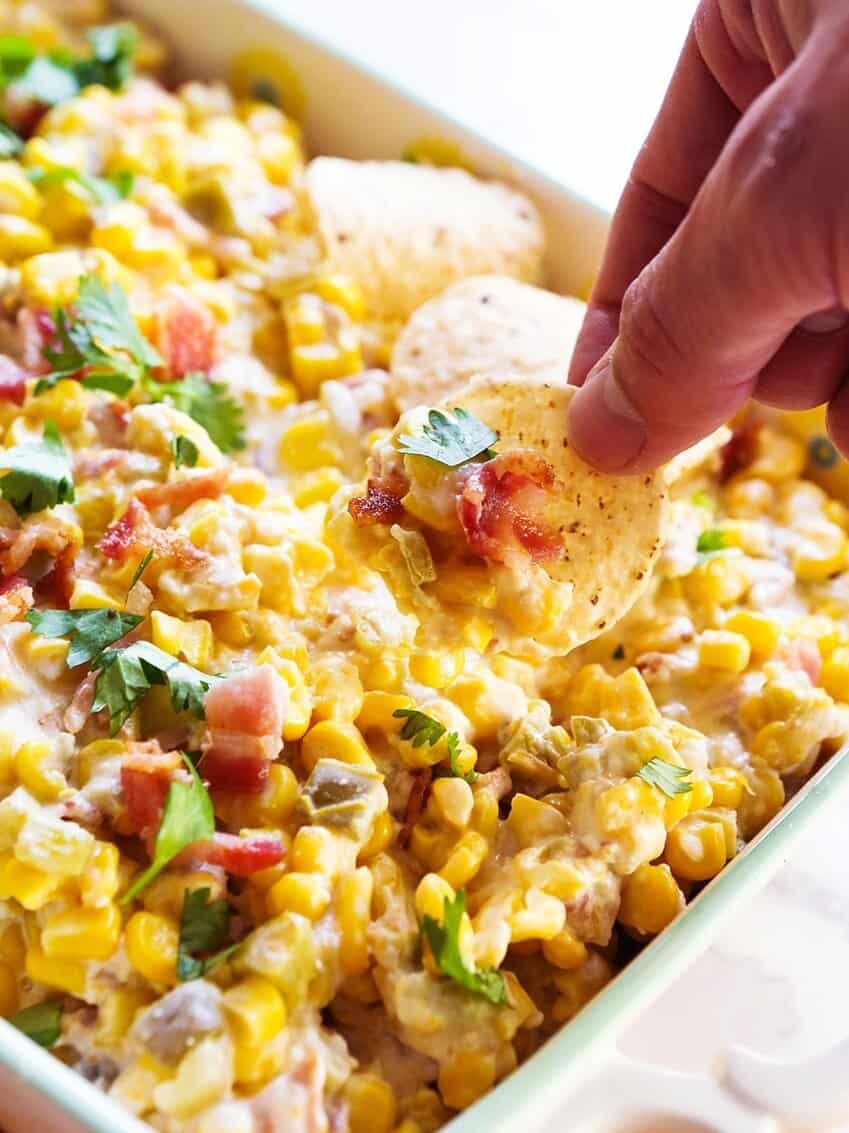 This Hot Corn Dip is ADDICTING! Bacon and green chiles gives it the perfect kick! Serve with chips or crackers as an appetizer or solo as a creamy side.
Roasted Beet Fries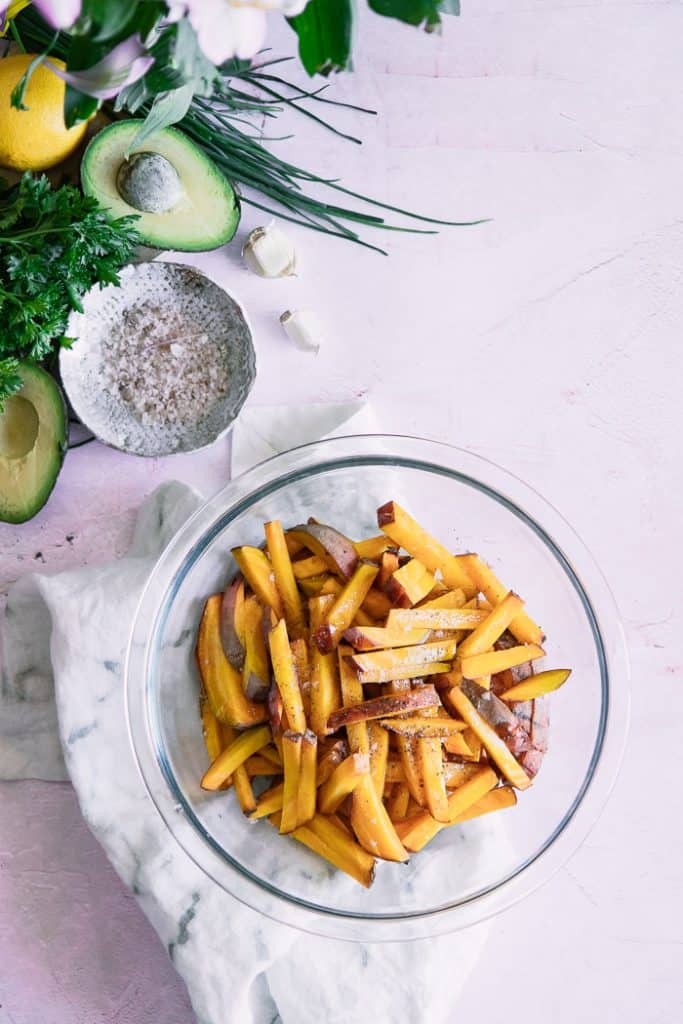 Roasted Beet Fries (from Fork In The Road), an easy baked red and gold beet fries recipe with only 5 ingredients and ready in 30 minutes. Bake your beets into tasty vegetable fries!
Crock Pot Baked Beans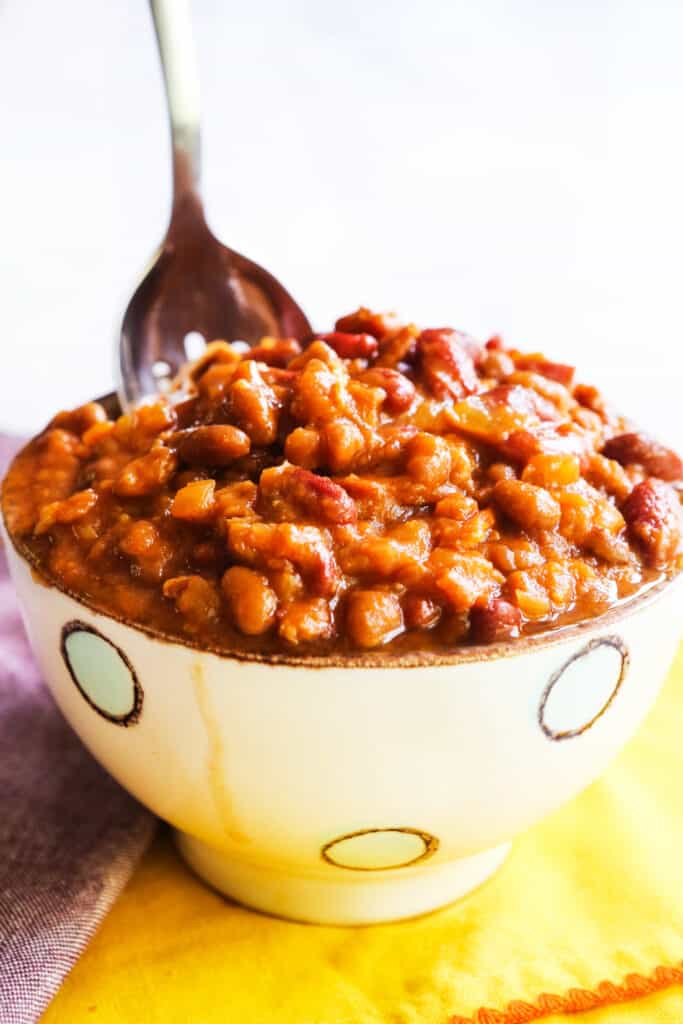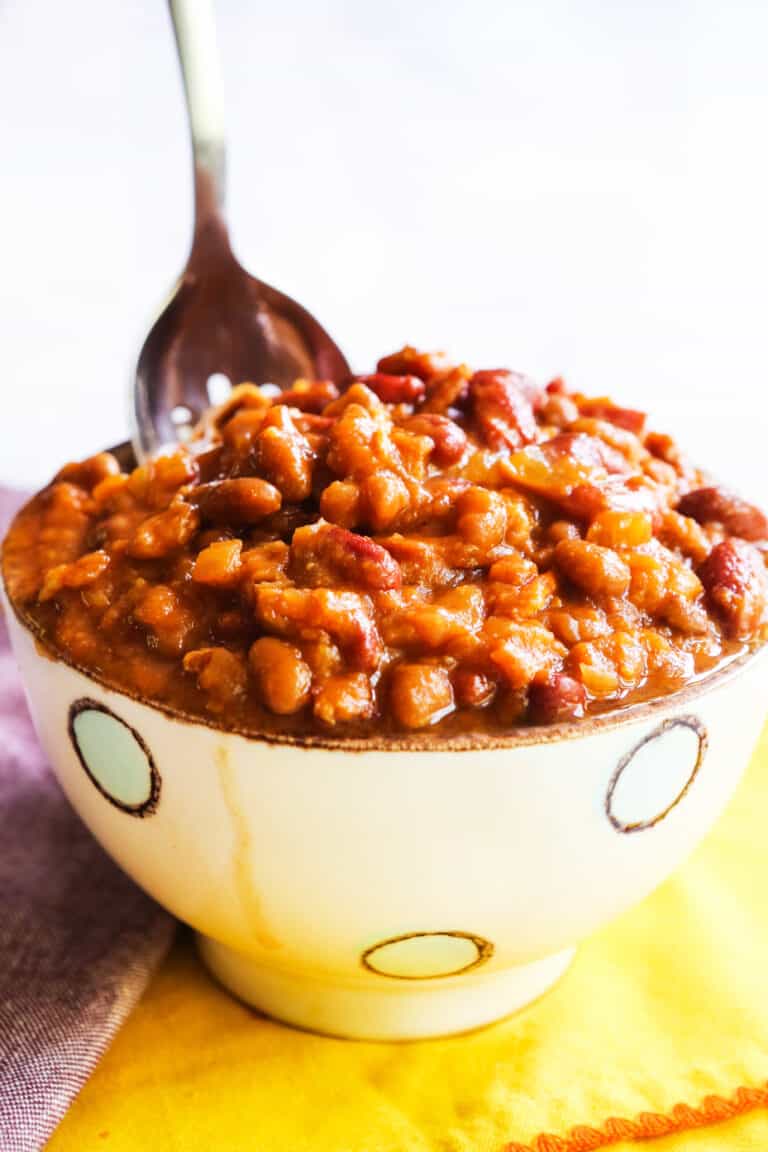 Crock Pot Baked Beans are the way to go! Once you try these, you'll never eat them straight from the can again. Great for summer BBQs and game-day parties!
Air Fryer Cheesy Beef Pastellito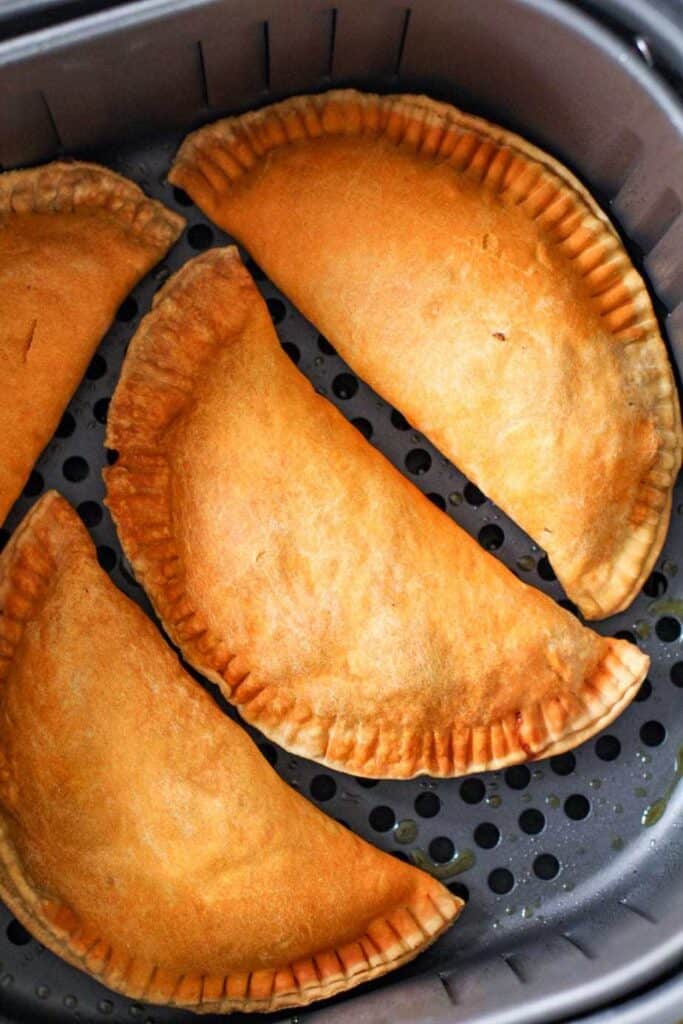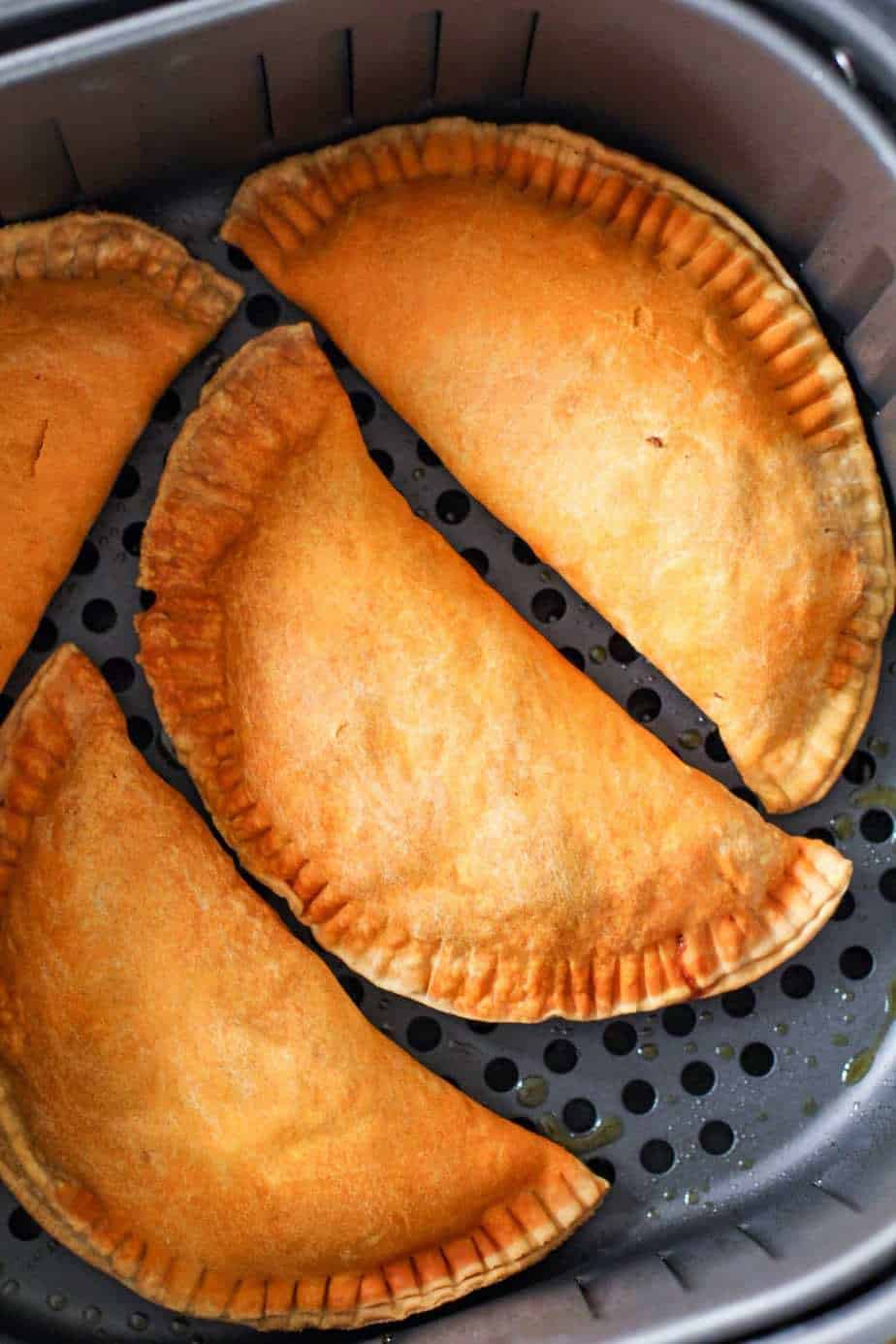 Need a healthy pastelillo recipe? If so, this Air Fryer pastelillo (from Latina Mom Meals) recipe is for you! Fresh picadillo with a cheesy layer air fried until a crispy perfection is created -using no oil, is the best way to make a pastelillo!
Zucchini Fritters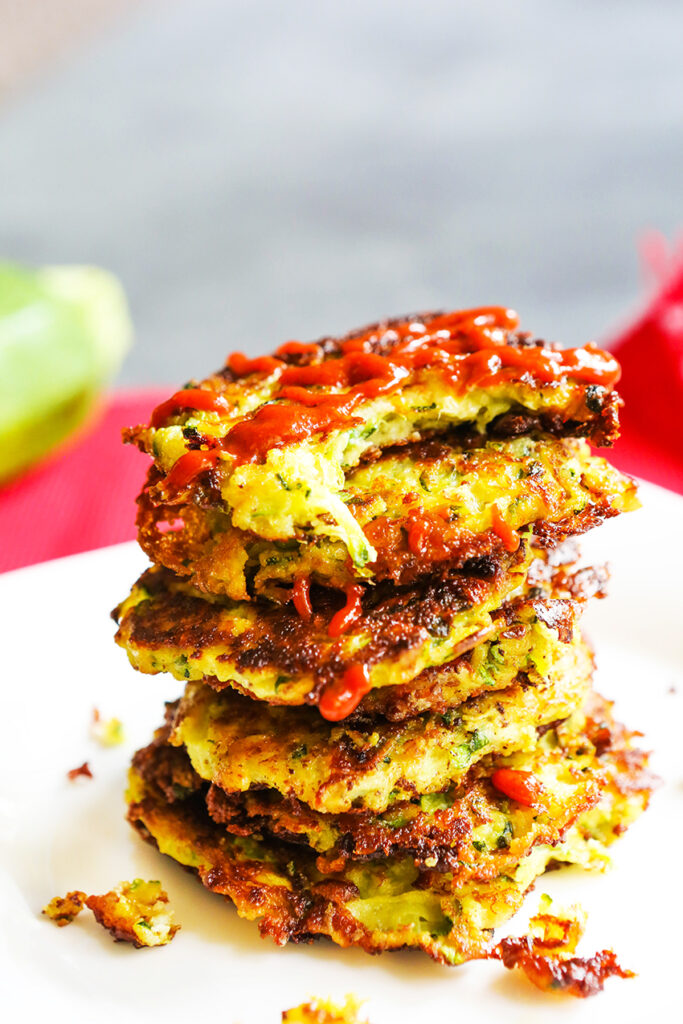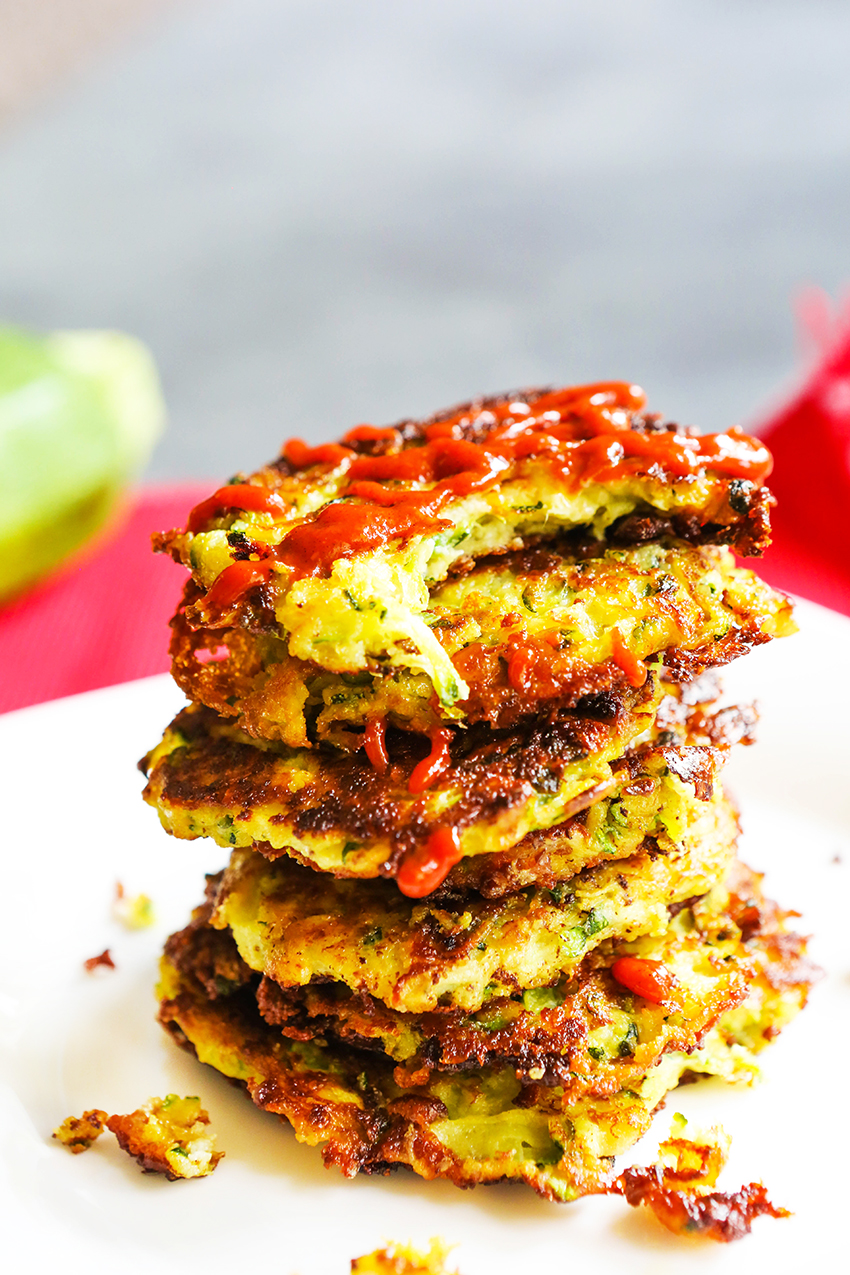 Enjoy your next batch of zucchini in the form of a fritter! Made with simple ingredients, these easy zucchini fritters come together quickly. 100% kid-friendly and a great way to get veggies in little bodies. Perfect for a light lunch, dinner side or even an appetizer.
Mushroom and Goat Cheese Crostini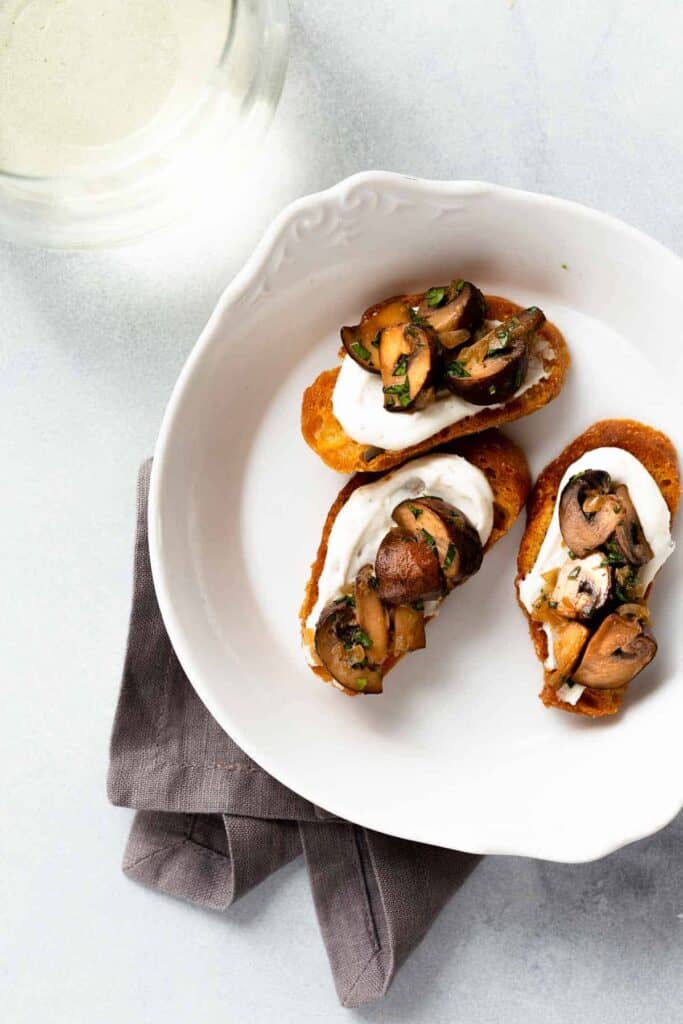 This earthy and creamy appetizer uses simple ingredients and is really easy to make ahead of time. Serve my Mushroom and Goat Cheese Crostini (from Cup of Zest) at your next party or for the holidays!
Air Fryer Sweet Potato Fries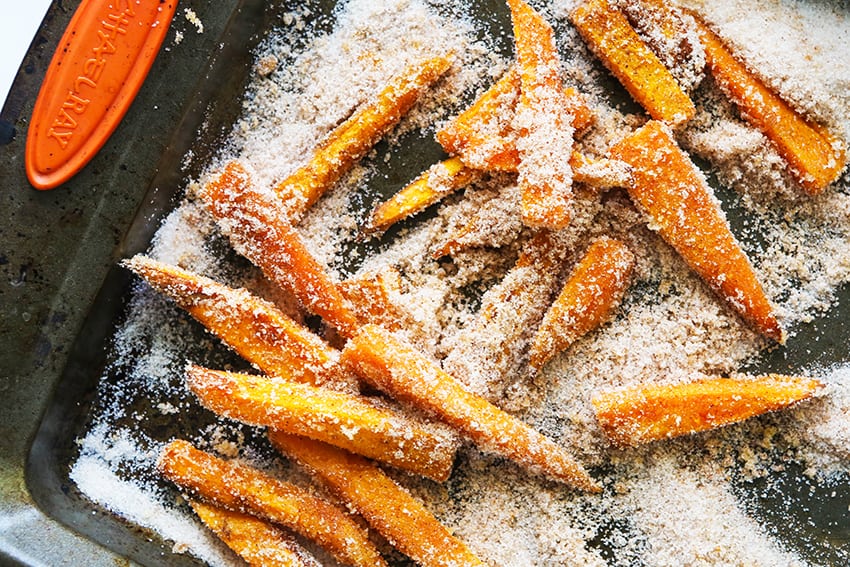 Air Fryer Sweet Potato Fries is a delicious way to enjoy sweet potatoes! The air fryer works its magic and transforms them into a sweet or savory treat or side that will not last long.
Air Fryer Lemon Tofu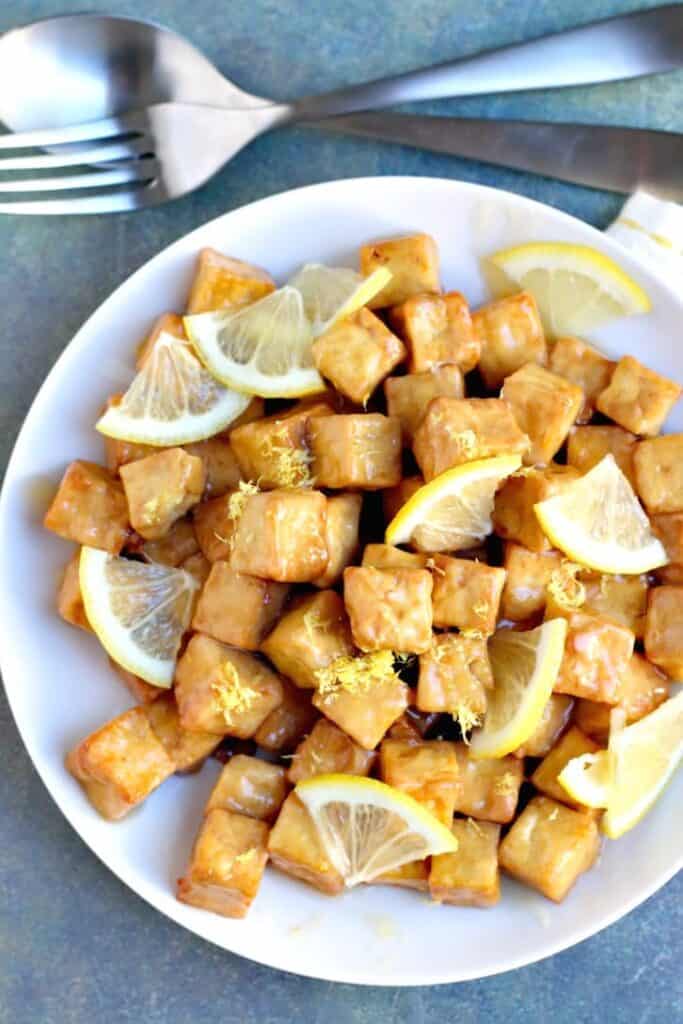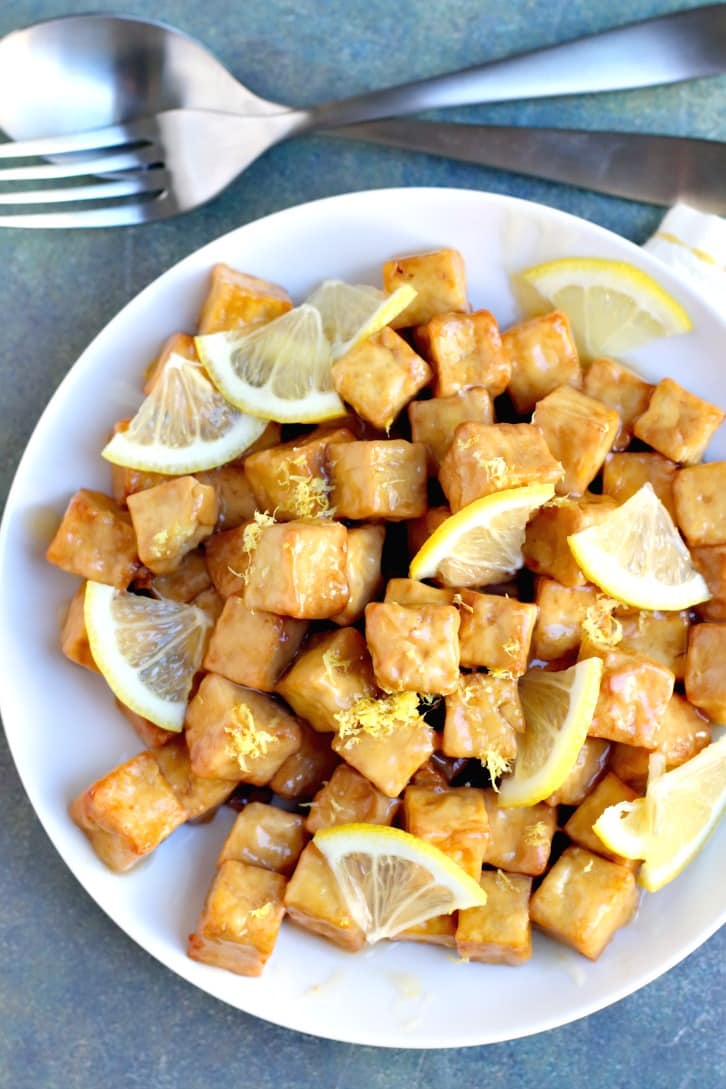 Skip the deep-fried food and enjoy Air Fryer Lemon Tofu (from Veggies Save The Day)! It has all of the flavor with none of the oil. And it's naturally vegan and gluten-free.
Barbacoa Beef Slow Cooker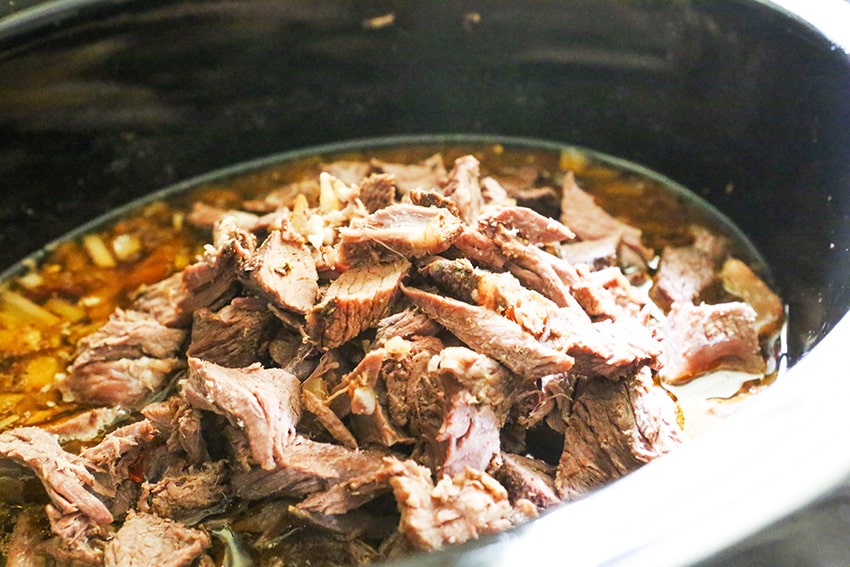 This super easy and delicious Barbacoa Beef Slow Cooker recipe is great for taco night or your next party taco bar. Let your crock pot do the heavy lifting so you have more time to spend with loved ones!
Honey Balsamic Steelhead Trout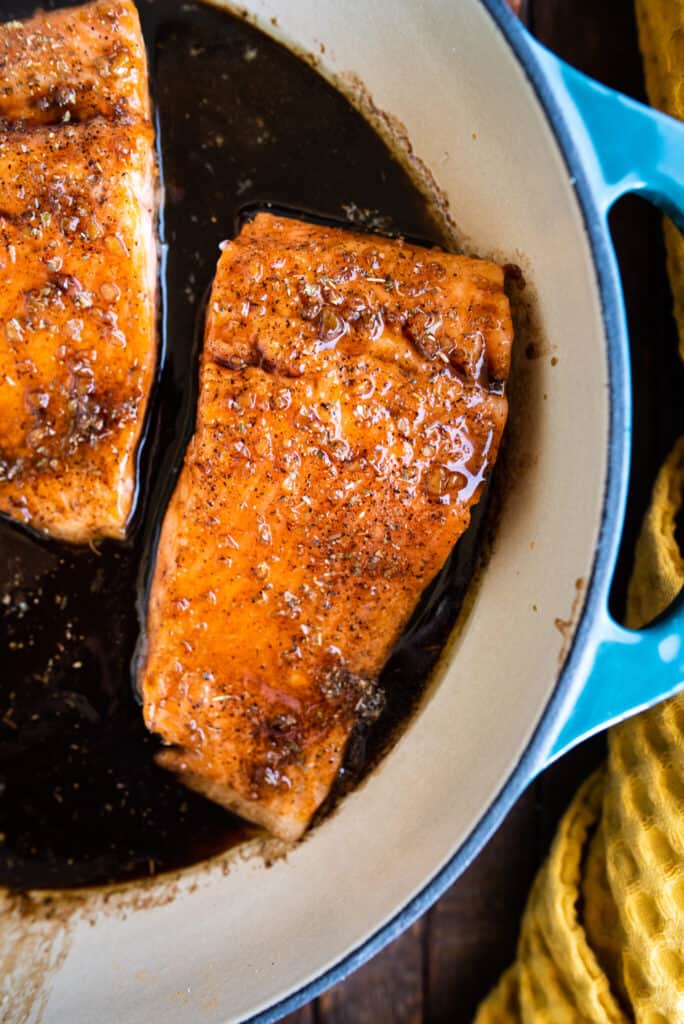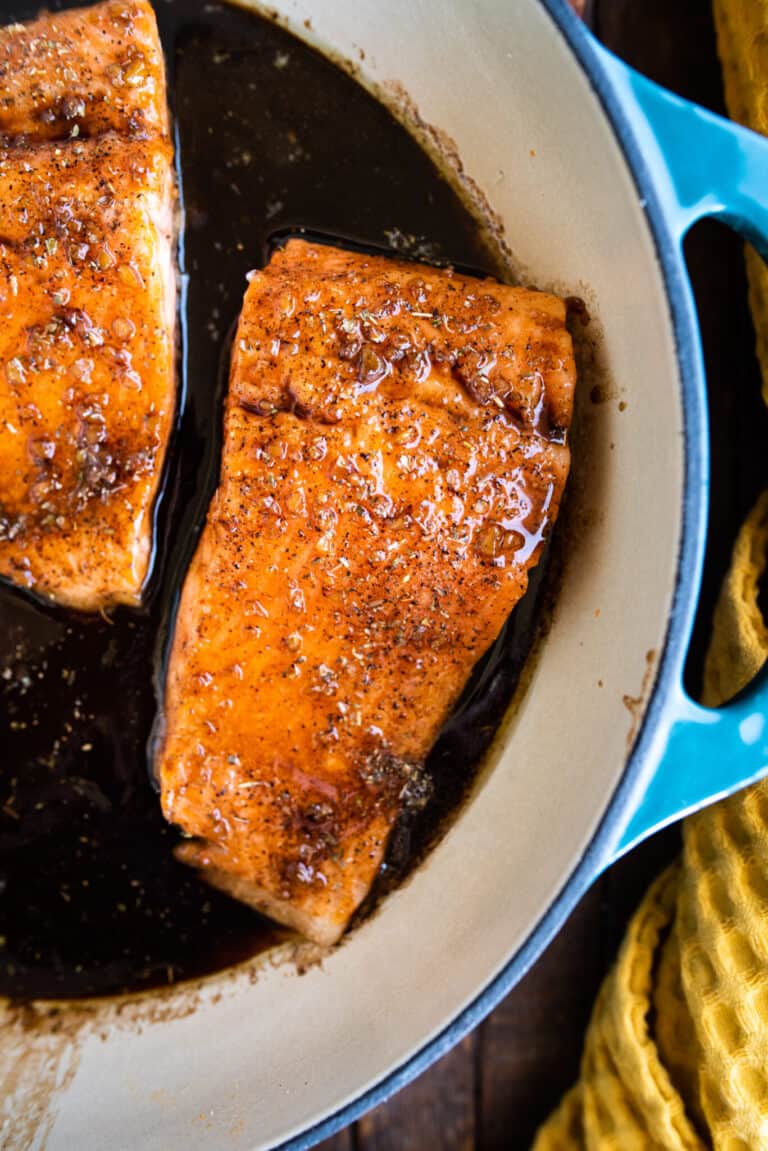 Honey Balsamic Steelhead Trout (from Dude That Cookz) blends slightly tart yet sweet flavors using balsamic vinegar, honey, brown sugar, lemon juice, and garlic to create an incredible, lightly glazed trout. Pair it with roasted broccoli, and you have yourself a complete meal.
Baked Mac and Cheese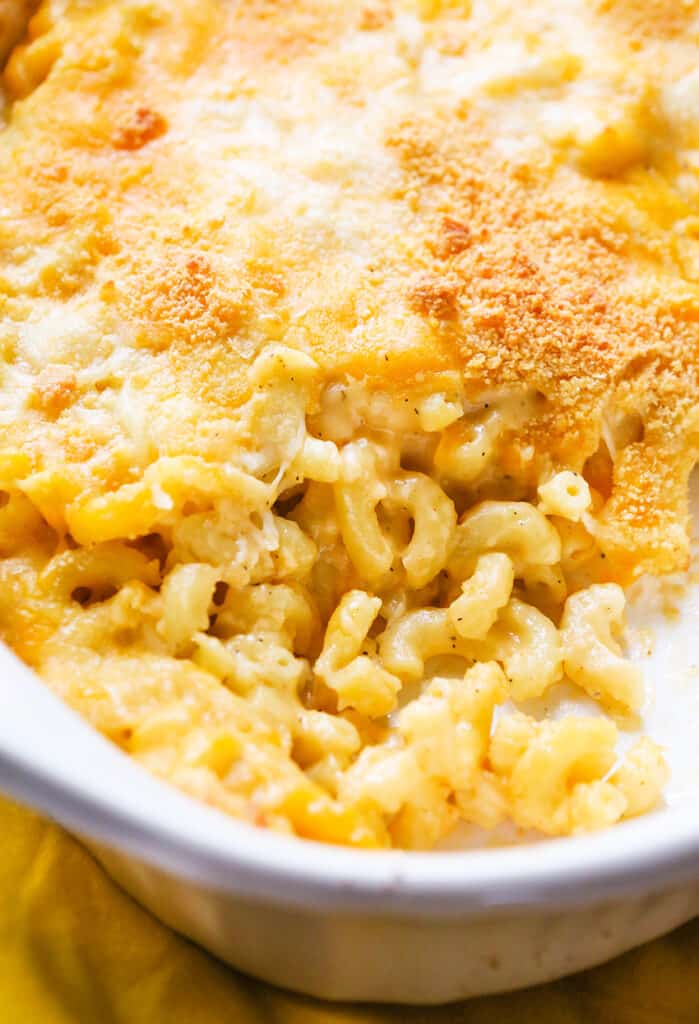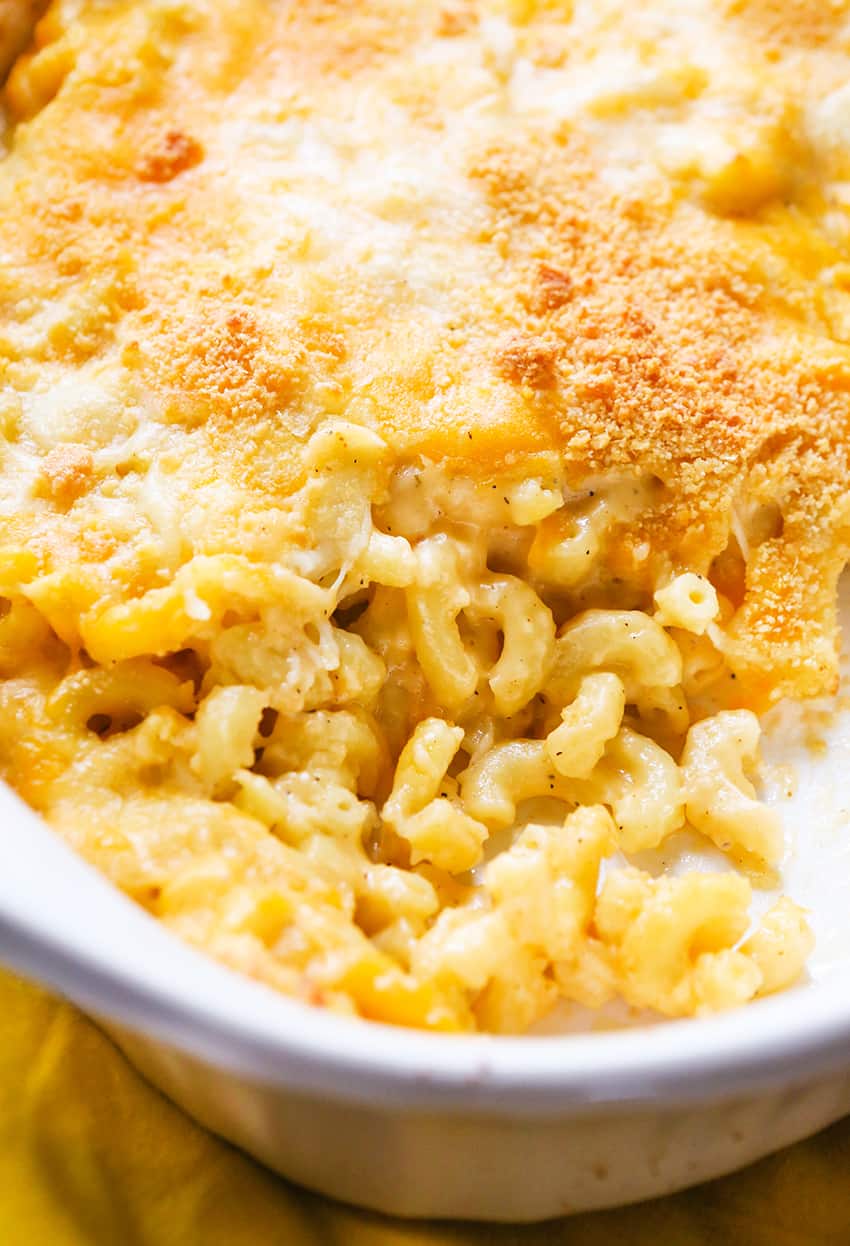 This baked mac and cheese recipe cooks perfectly every time. Great as a holiday side or weekday main dish. Kids and adults alike with devour it!
Baked Jicama Fries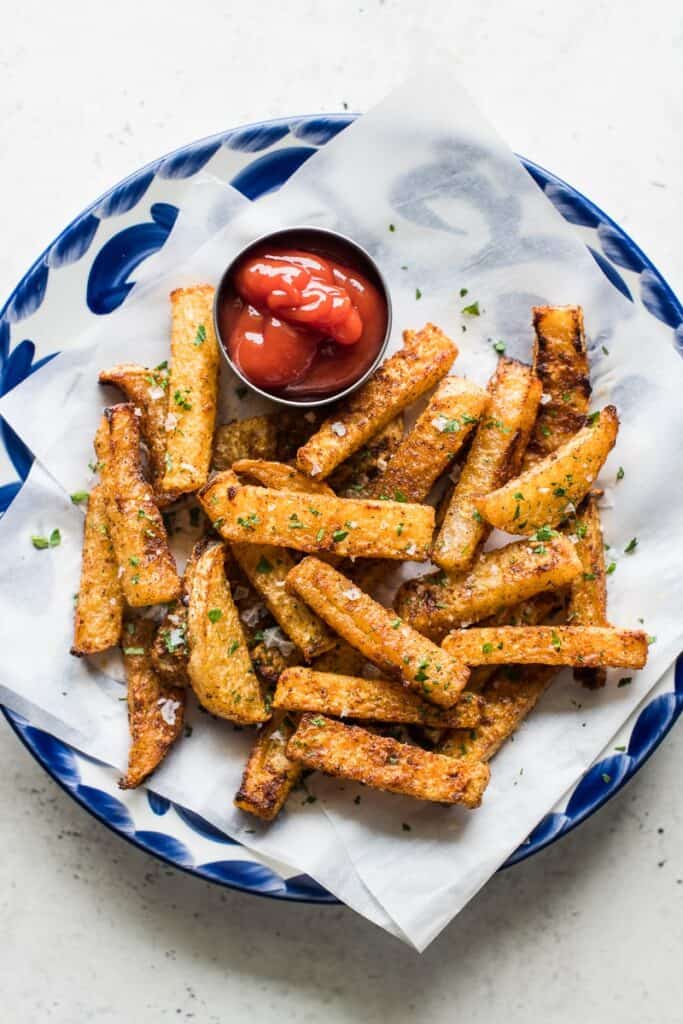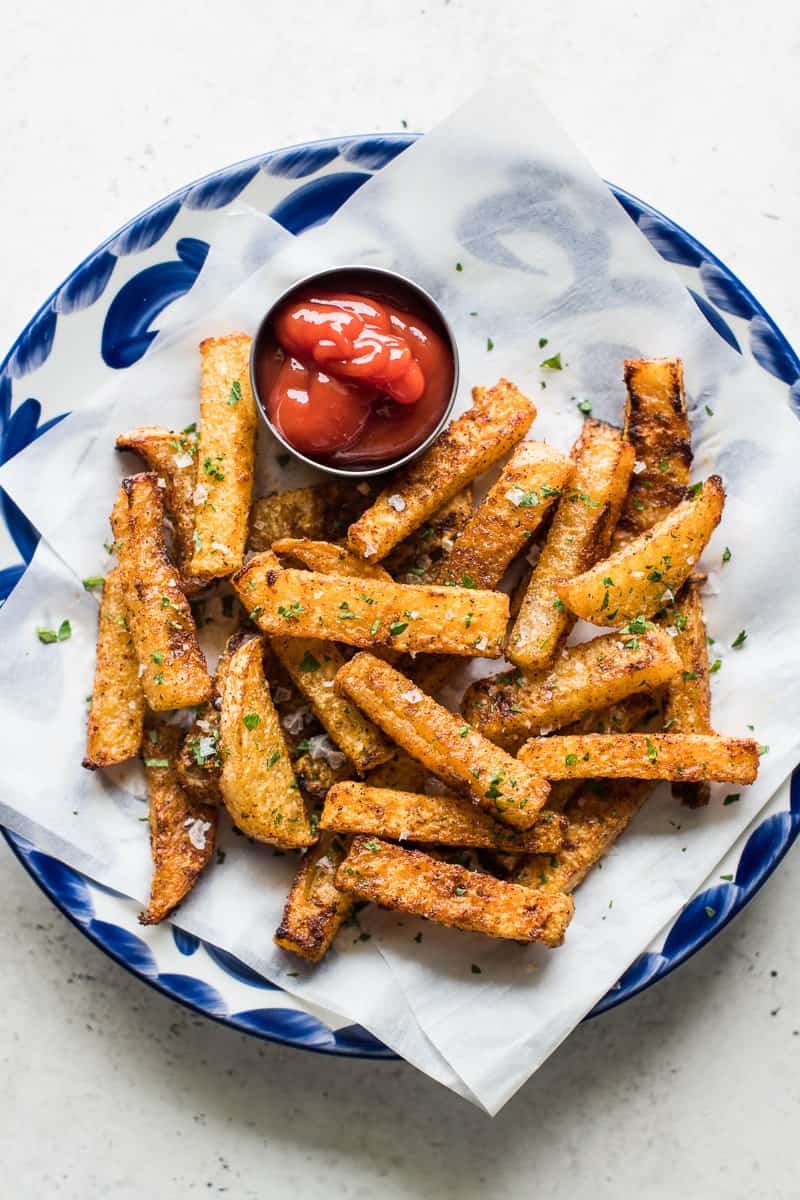 These crispy and deliciously seasoned Jicama Fries (from Isabel Eats) are baked in the oven to golden brown perfection! Made with only 5 simple ingredients, these jicama fries are gluten free, low carb, keto, paleo, and vegan!
Zucchini Chips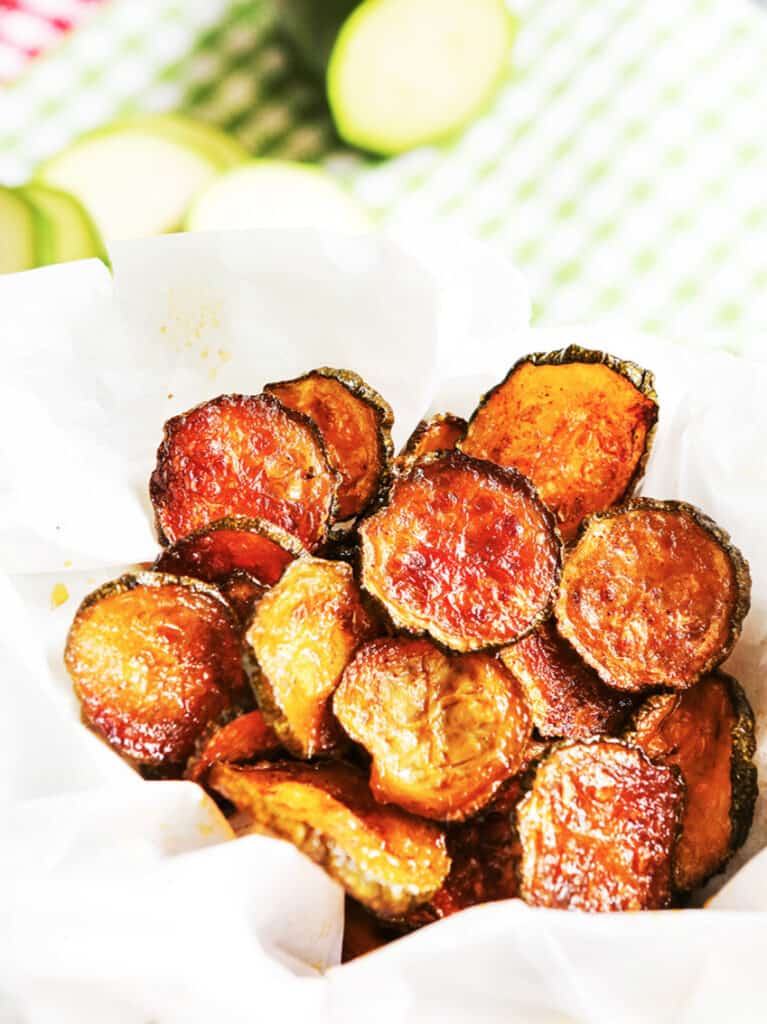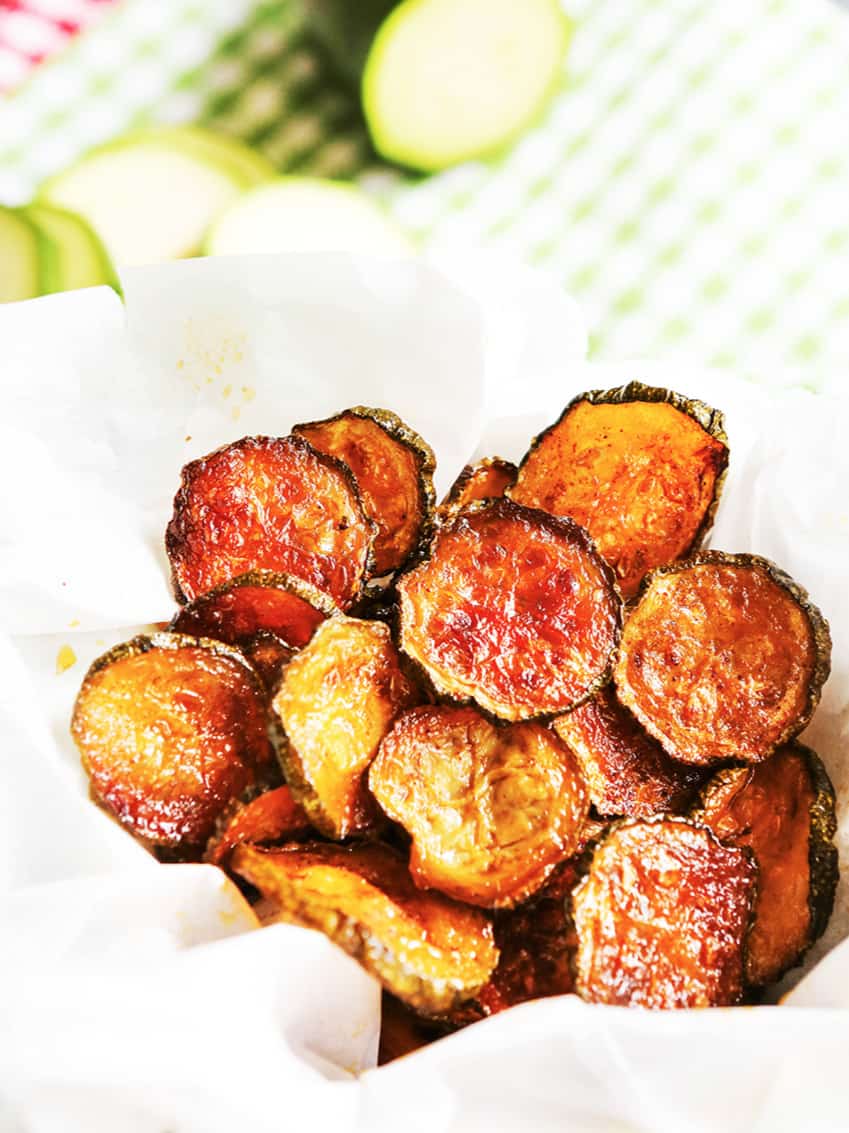 Zucchini Chips are the perfect snack made from a favorite garden vegetable! Free from preservatives, super easy to make and better than potato chips!
Italian Arugula Salad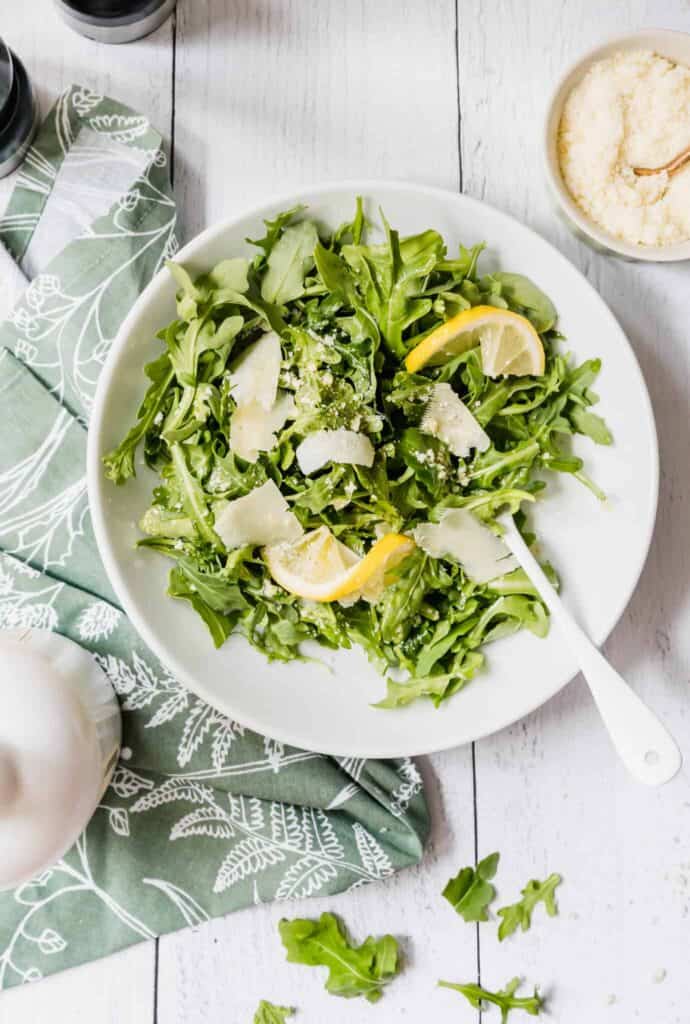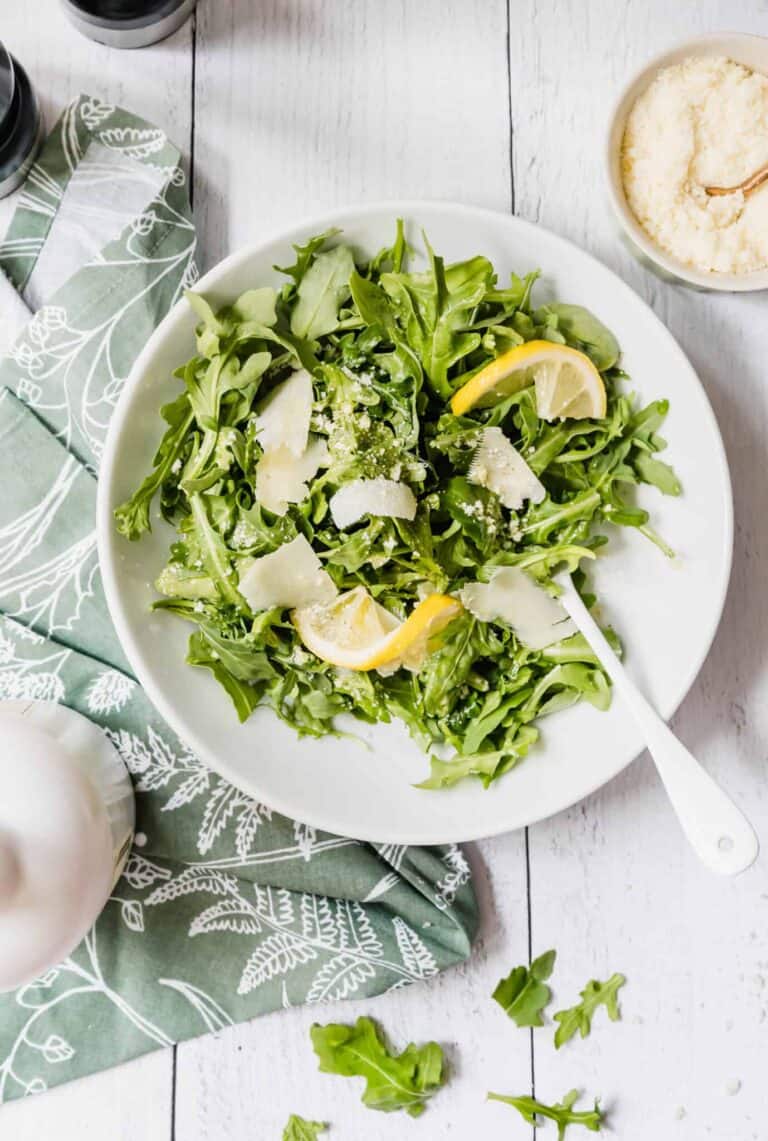 The easiest salad recipe you'll ever make. Loaded with flavor from just three ingredients, Italian Arugula Salad (from Josie + Nina) is quick side dish for pasta, pizza, chicken, fish and more.
Crunchy Bok Choy Salad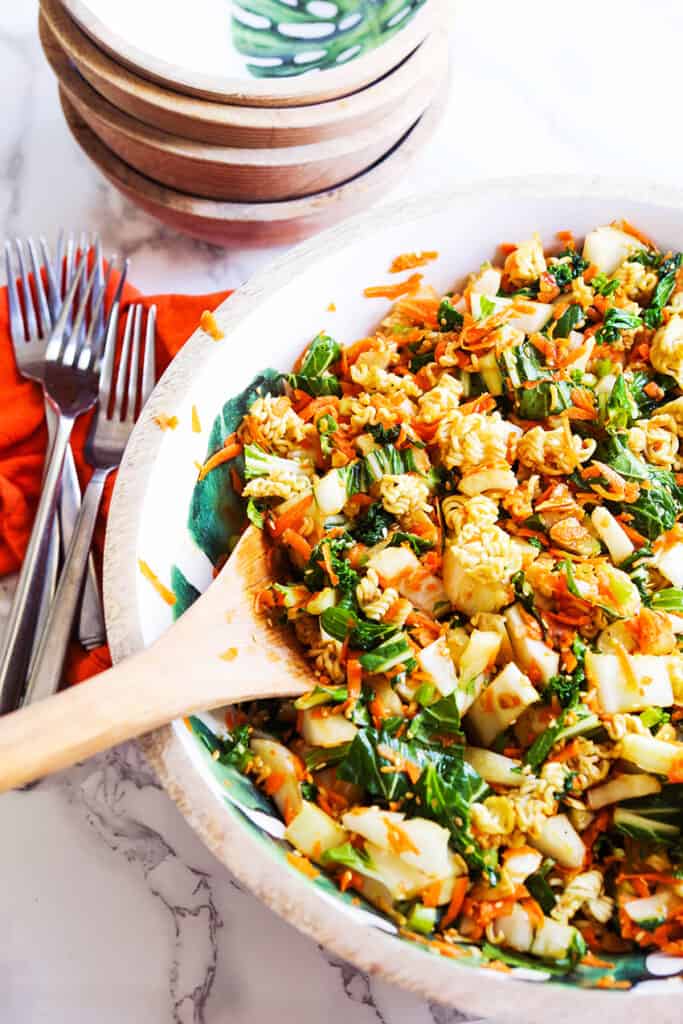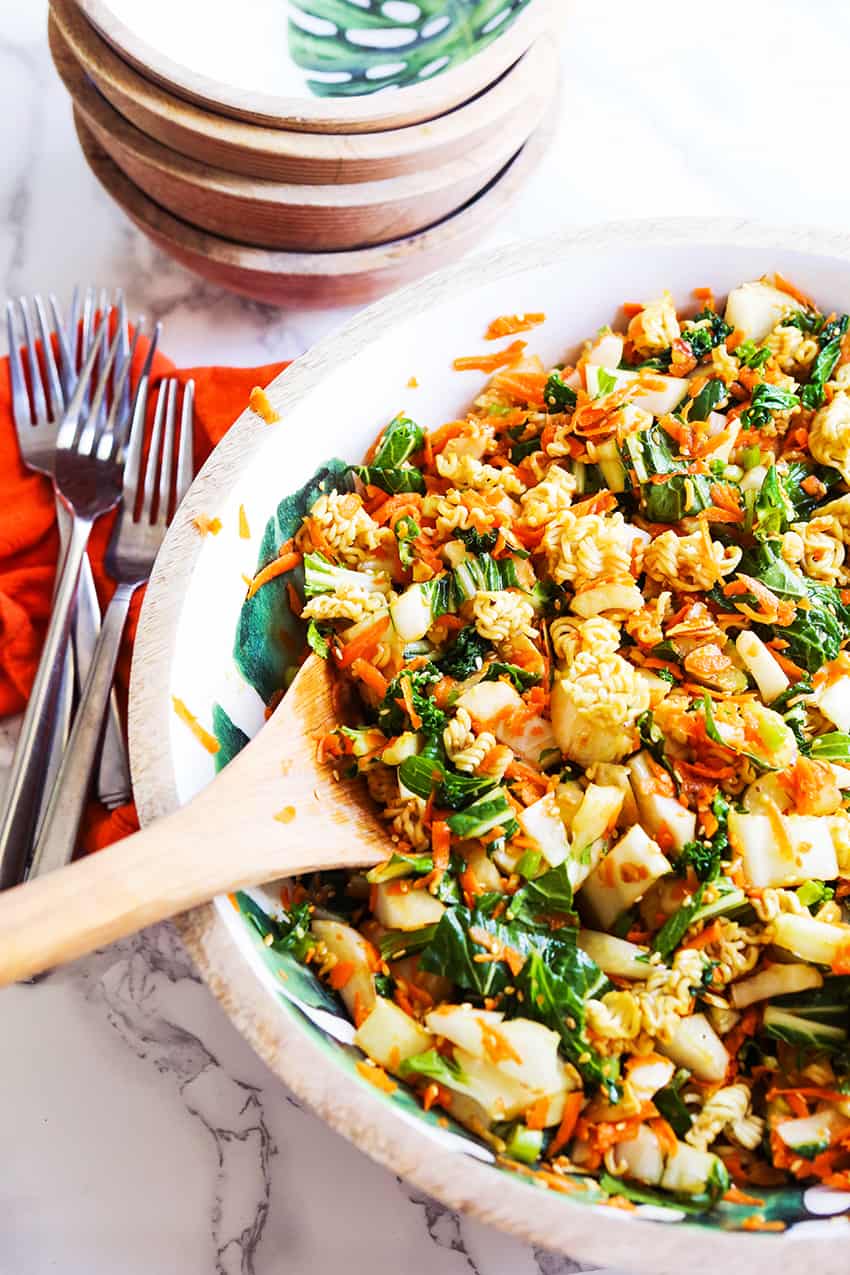 This crunchy, veggie-packed bok choy salad is a great dish to bring to parties. Prepare just before serving. It will quickly become a salad favorite!
Grilled Spatchcock Chicken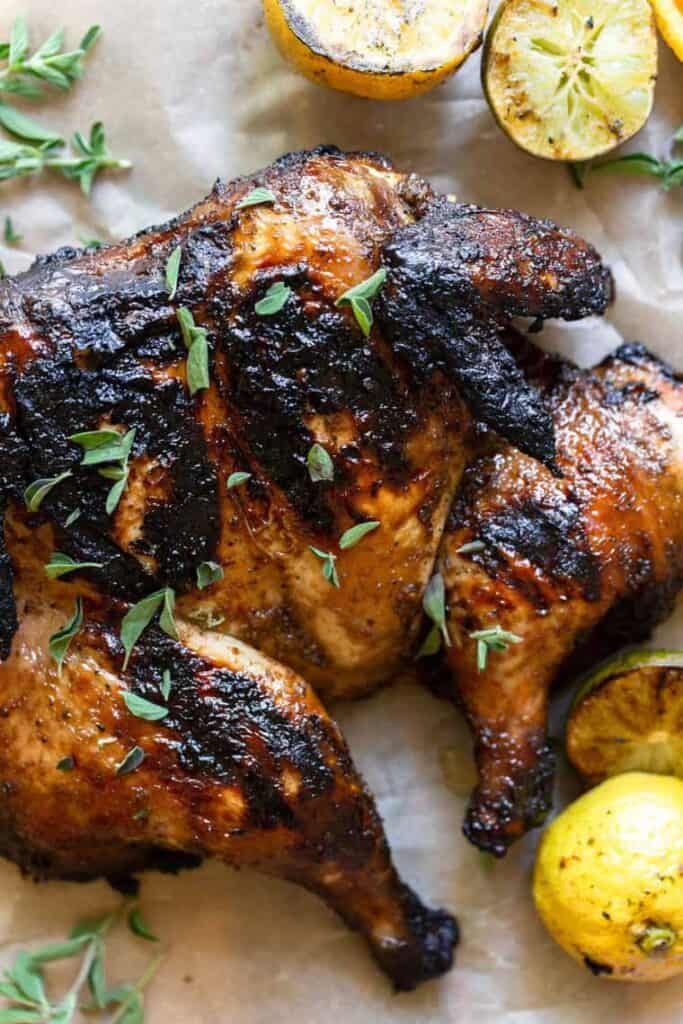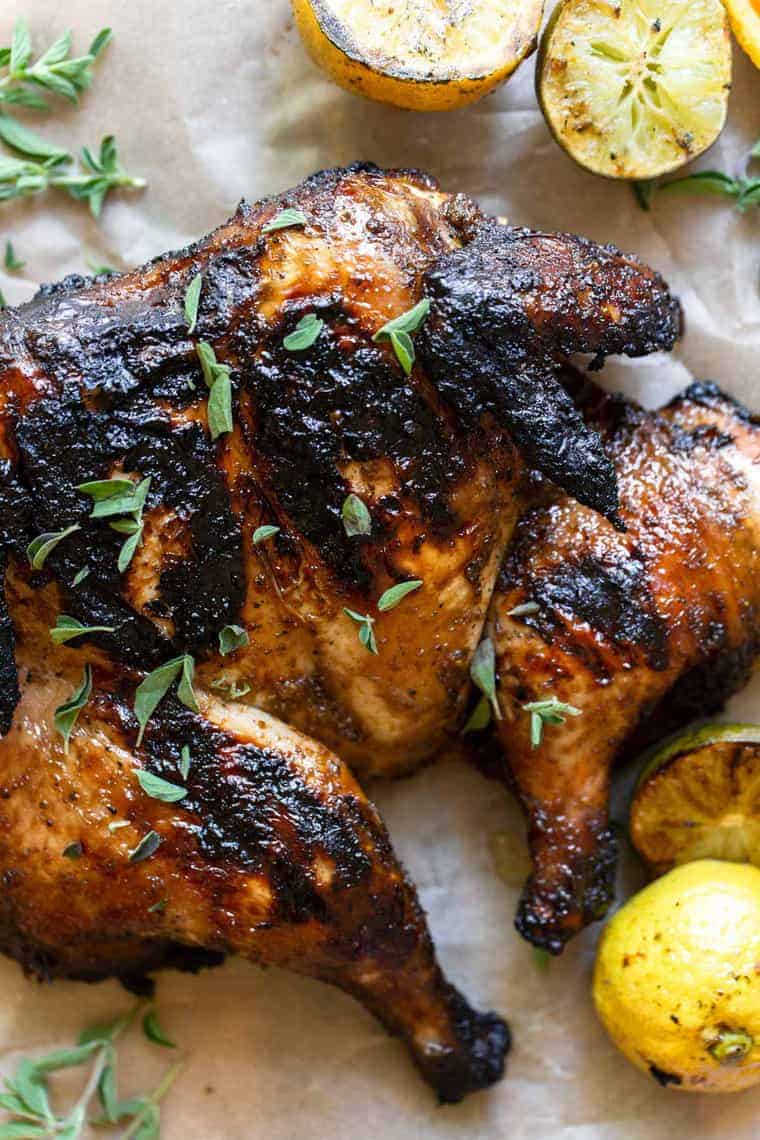 This Grilled Spatchcock Chicken (from Grandbaby Cakes) is marinated in an herbaceous, citrusy, and insanely flavorful liquid then grilled to tender, slightly charred perfection! This chicken is about to be the King of this year's grilling season! If you love this grilled chicken, definitely try my Grilled Tequila Lime Chicken or Grilled Chicken Kabobs!
Apple Carrot Cake Muffins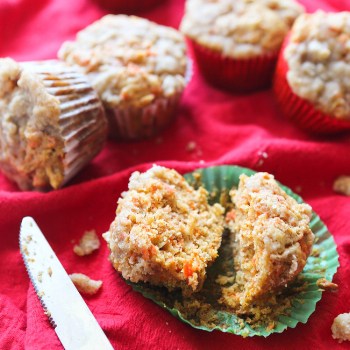 Apples and carrots create the most hearty little muffin you could ever imagine. These perfectly sized finger foods are moist and yummy and Apple Carrot Cake Muffins help your family enjoy fruits and veggies in a food that will not last long in your kitchen. Great as a snack, breakfast or dessert!
Easy Lentil Wellington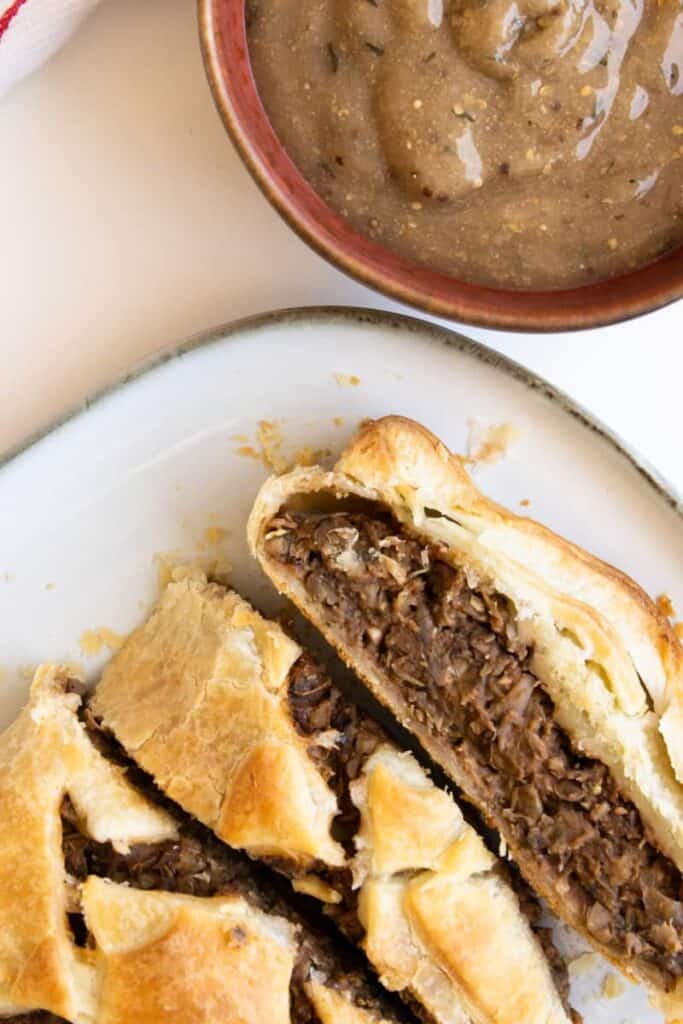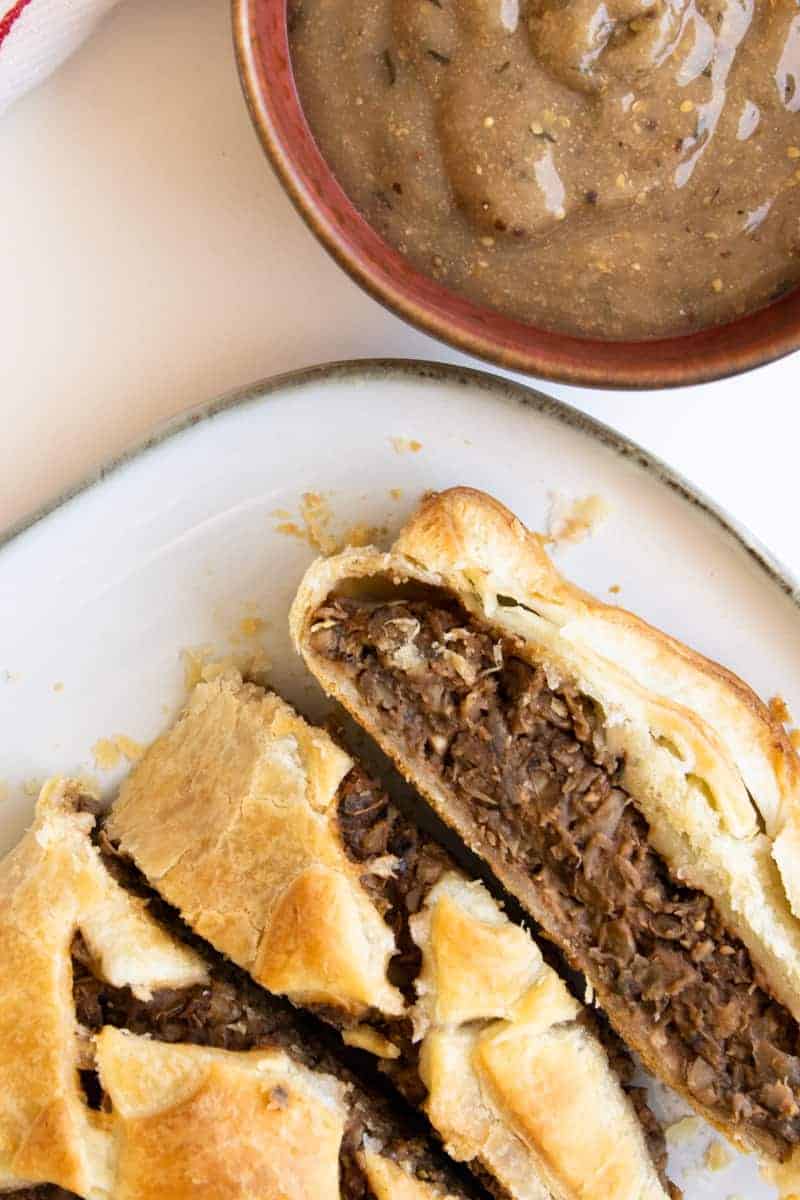 This easy Lentil Wellington (from Nuts and Pumpkin) recipe is perfect for the holidays and so much easier than it looks! It will be a complete success with your family and don't forget the absolutely delicious gravy on top.
Red Fruit Salad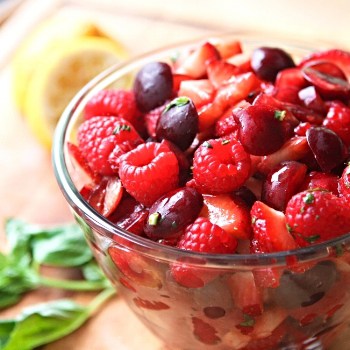 This beautiful salad isn't just for looks! The flavor will blow you away. Great for summer gatherings!
Harvest Salad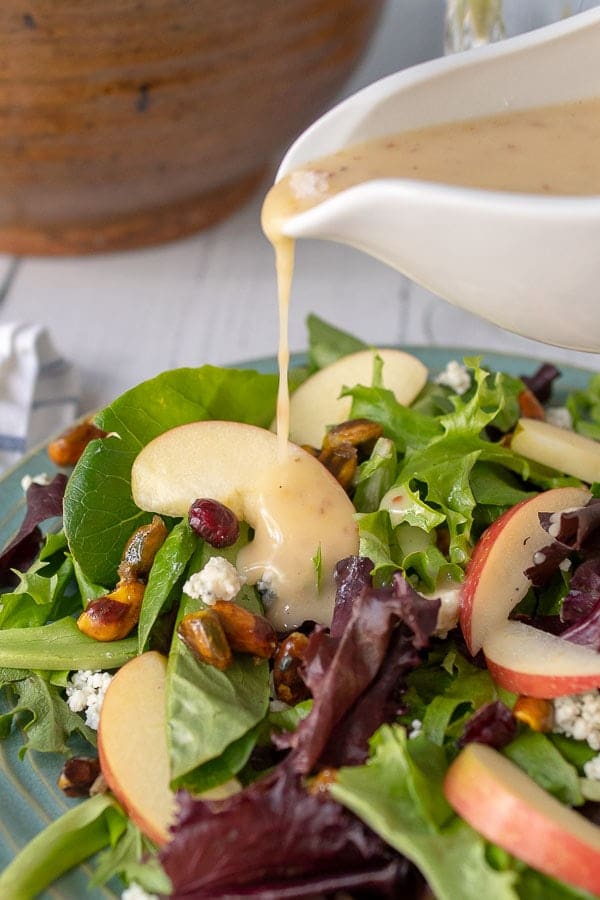 Harvest Salad (from Mama Gourmand) is the perfect fall salad recipe with fresh greens, candied pecans, crisp apples, dried cranberries, and tangy blue cheese all tossed together in a deliciously easy maple vinaigrette dressing.
Crock Pot Ham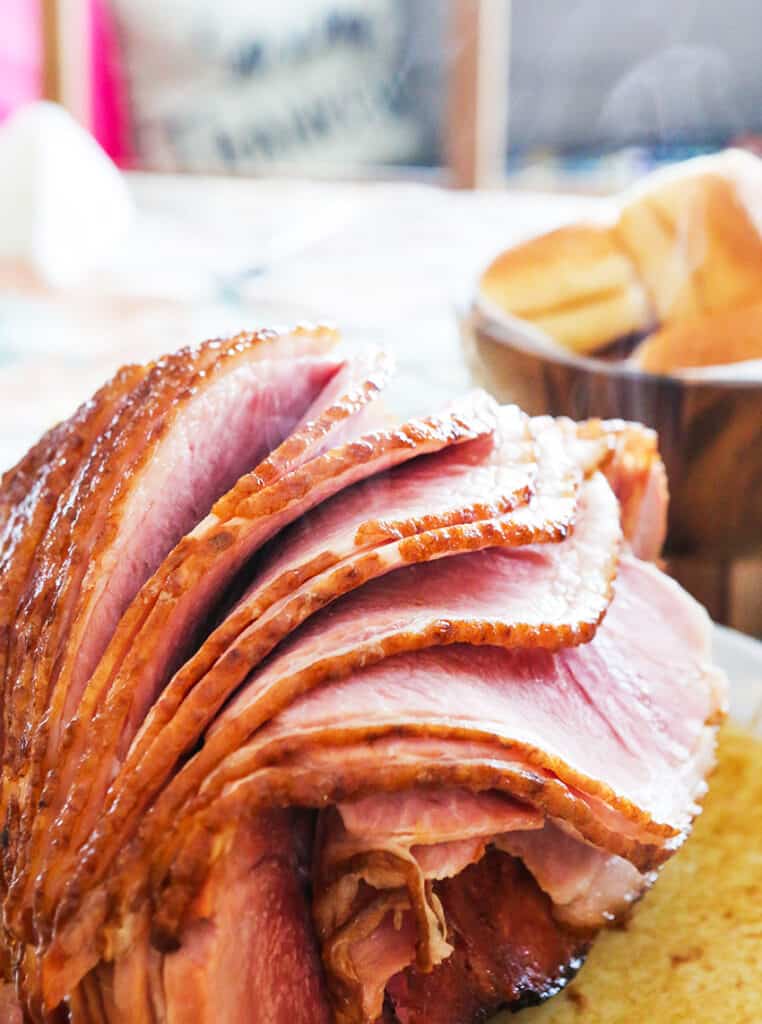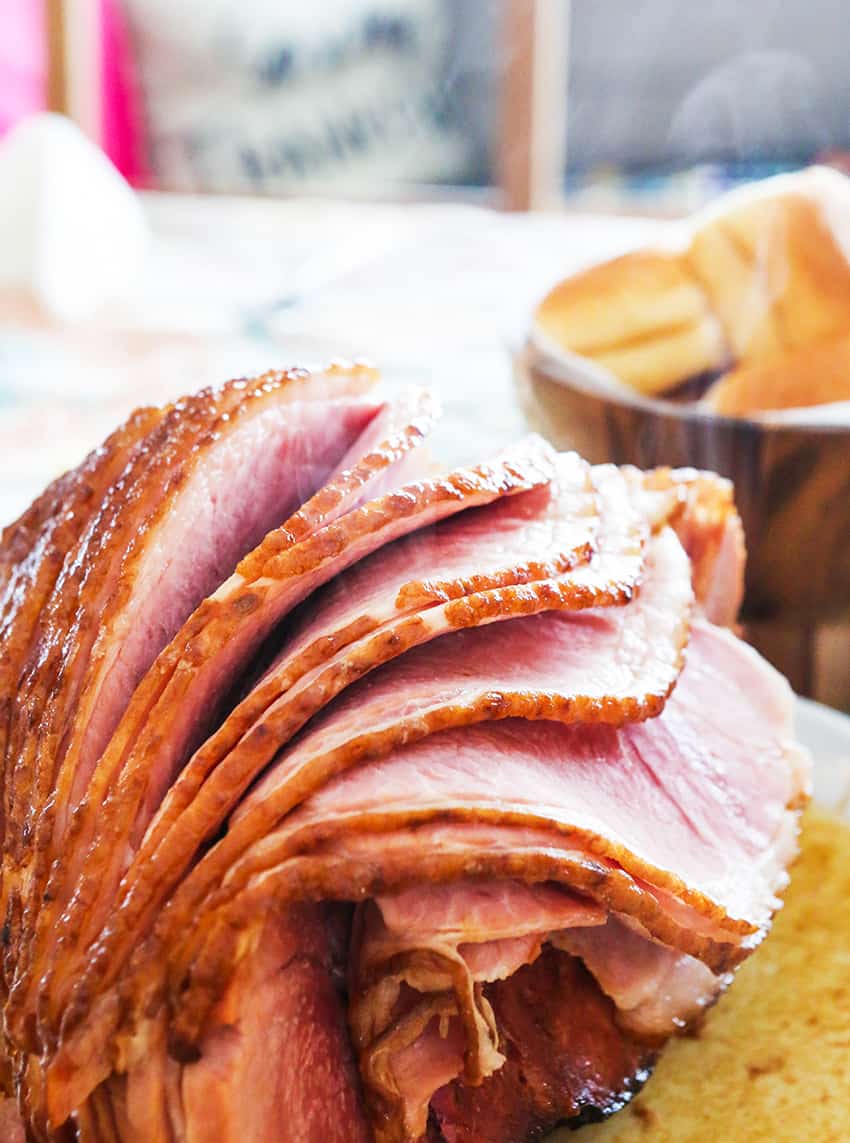 Crock Pot Ham is an easy way to throw together a holiday dinner or easy any-time meal. This recipe requires almost no effort on your end and turns out perfectly with perfect glaze and all!
Instant Pot Turkey Meatball Subs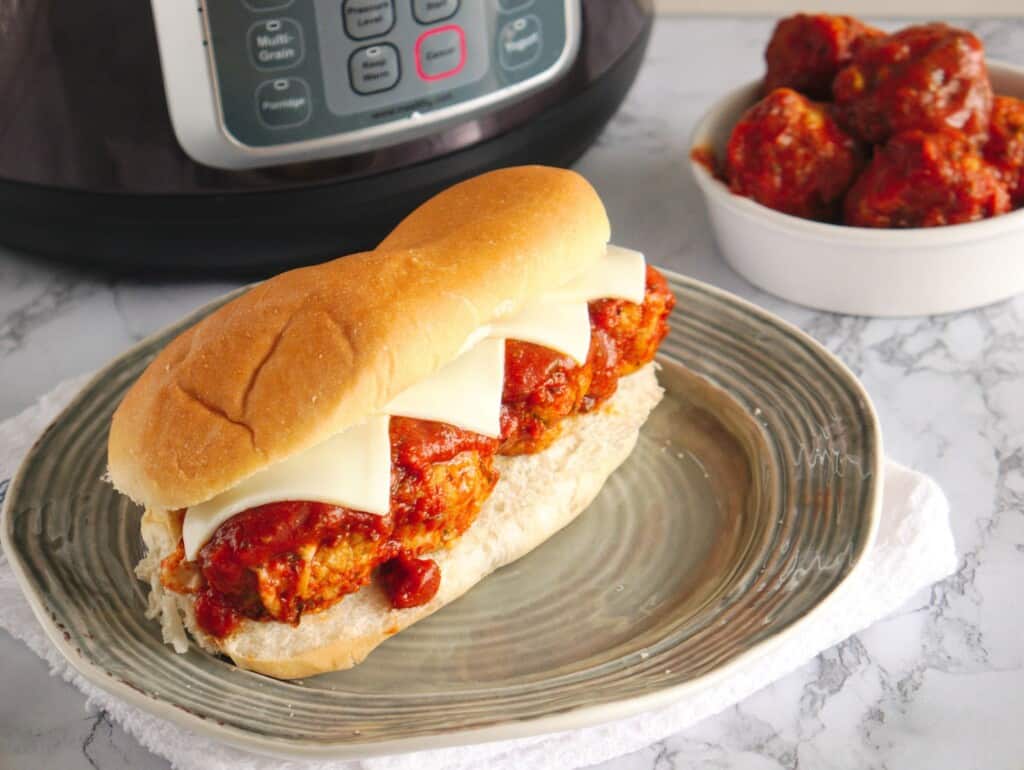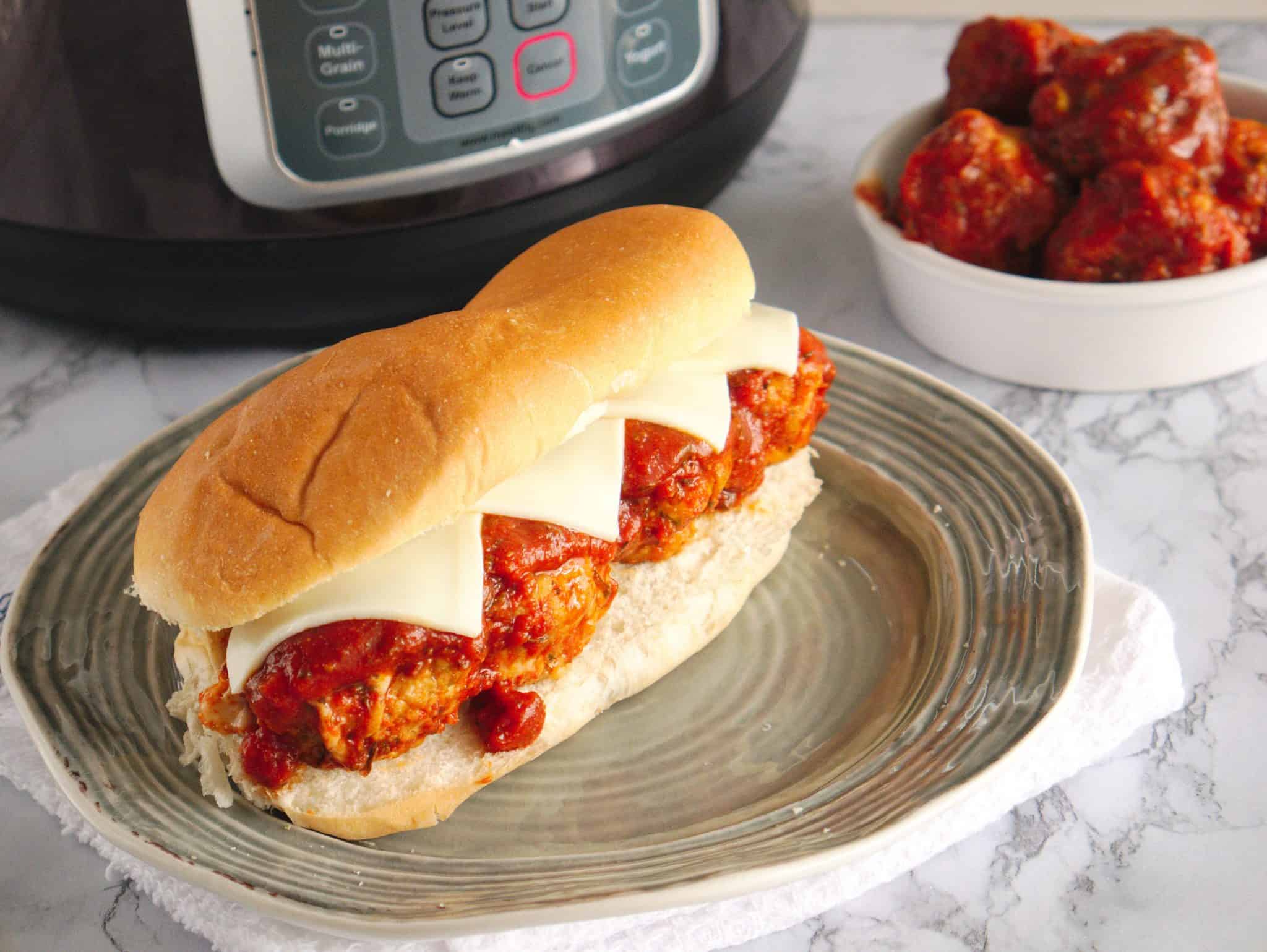 Perfect for game day, birthdays or any occasion really, these Instant Pot Turkey Meatball Subs (from I Don't Have Time For That) are the perfect addition to your menu plan.