Finger sandwiches are a great choice for a light lunch or afternoon snack! But what do you serve alongside this light recipe? Read on for 17 ideas about what to serve with finger sandwiches.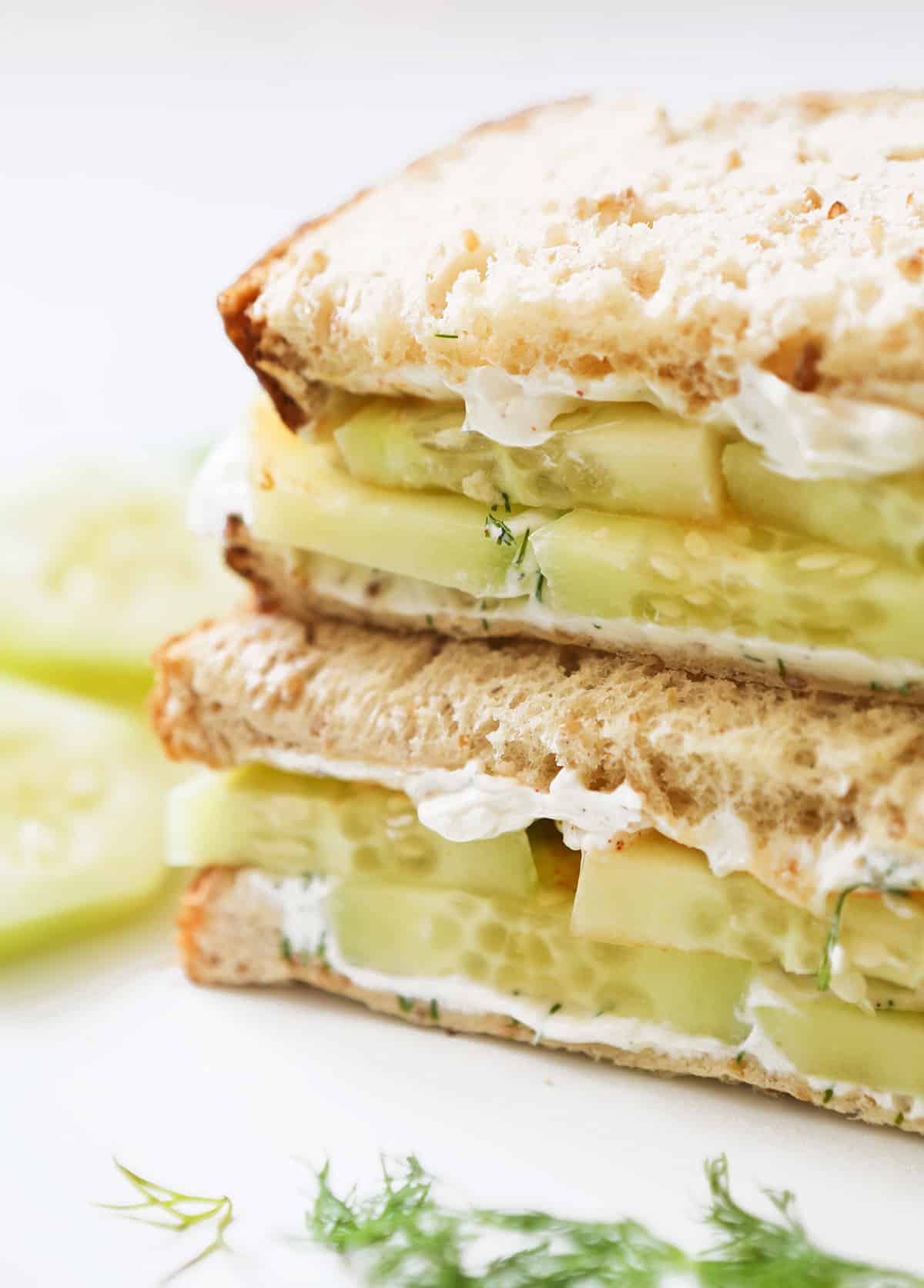 Although finger sandwiches are traditionally served with afternoon tea in England, I strongly believe that they work any time of day and in any part of the world. Being a born and raised American myself, I am a self-proclaimed lover of finger sandwiches. Why?
Because I love finger foods of any kind. Also because there are so many different ways to stack and enjoy a 'wich. The options are endless.
Whether you are serving them for a small gathering of friends, a baby shower, a bridal shower or as game day food you might be wondering what to serve with finger sandwiches.
If you are in this boat, don't fret! I've got your back with an assortment of ideas for sides that everyone will love.
FAQ About Finger Sandwiches
What is the best bread for finger sandwiches?
Typically finger sandwiches are made using soft white bread, rye bread or whole wheat bread. The most important thing is that the bread is fairly thinly sliced and soft in texture.
How many finger sandwiches per person?
Plan for four finger sandwiches per person when serving as a main course for lunch. If you are serving as part of an appetizer spread for a party, two per person should suffice.
How to cut finger sandwiches?
First, remove the crusts, then cut finger sandwiches into rectangles approximately 1 inch wide by 3 inches long. You can also use a cookie cutter to cut out different shapes.
Can I make finger sandwiches ahead of time?
Make finger sandwiches ahead of time, minus any spreads. If using spreads, do not cut until just before serving. Stack on a plate and wrap tightly in plastic wrap. Store in the refrigerator overnight. Just before serving, add spreads to bread (if using), slice and serve.
Easy Finger Sandwich Recipes
A few varieties of this light lunch or afternoon tea snack include:
Ham with regular or Dijon mustard
Cucumber with cream cheese and dill
Egg salad sandwiches with mayo
Smoked salmon
Ham salad
Roast beef with Swiss cheese
Pimiento cheese spread
Deli meat with slices of romaine lettuce and cheddar cheese slices
Cheese spread and onion
Deli meat, lettuce and cheese
Peanut butter and jelly
How To Make Cucumber Cream Cheese Sandwiches
Step 1
In a small bowl, combine the cream cheese, fresh dill, lemon juice, salt and pepper. Mix well.
Step 2
Place the bread on a flat surface. Divide the cream cheese mixture evenly between them, spreading evenly. Divide cucumbers between two slices and sprinkle seasoning salt over the tops.
Step 3
Top with the remaining bread slices, cream cheese face down. Remove bread crusts and cut into mini sandwiches, chill and serve.
Recipe Notes
Regular or English cucumbers may be used, but the English variety will offer fewer seeds.
Pat the cucumber slices with a damp paper towel for using, to remove excess moisture.
In addition to the dill, add other fresh herbs of your liking to make the spread even more flavorful.
Spice things up by adding cayenne pepper, curry powder, extra black pepper or red pepper flakes to the mixture.
Use a very sharp knife or serrated knife to avoid squishing sandwiches as you cut.
A splash or two of Worcestershire sauce gives the mixture a nice flavorful kick.
Hold delicate sandwiches together better by wrapping them halfway with parchment or wax paper
What To Serve With Finger Sandwiches
Grilled cheese sandwiches
Tomato soup
Leafy green chopped salad
Fruit salad
Tea
French fries
Potato chips
Macaroni salad
Brownies, blondies or another type of dessert bar
Air Fryer Sweet Potato Fries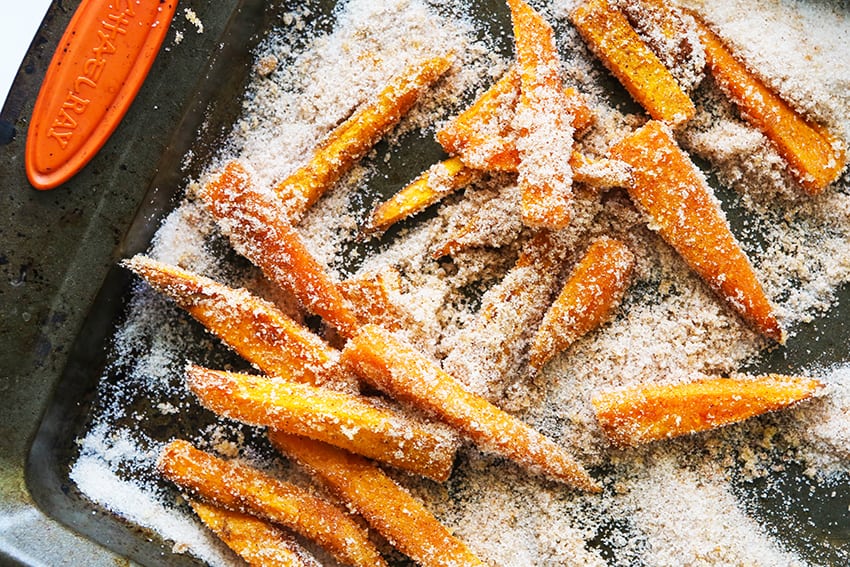 Air Fryer Sweet Potato Fries is a delicious way to enjoy sweet potatoes! The air fryer works its magic and transforms them into a sweet or savory treat or side that will not last long.
Peach Coleslaw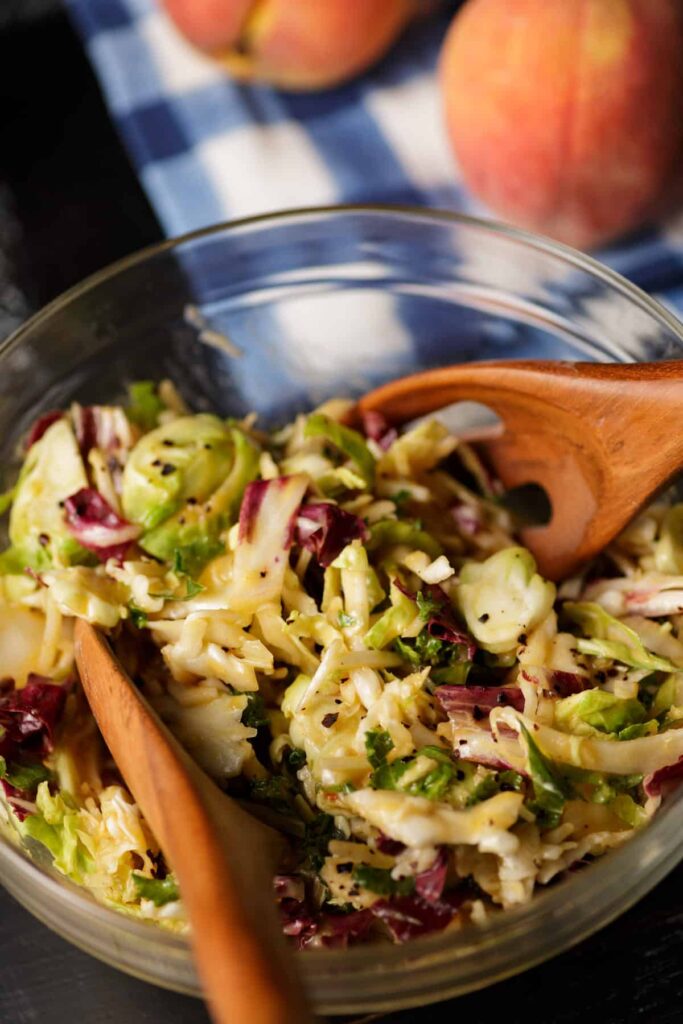 Sweeten up your coleslaw with peaches for a fresh, healthy and delicious variation on a summer salad. Peach Coleslaw (from Butter and Baggage) will be great for your next cook-out. Don't forget the Texas Pete for a little kick.
Fruit Salad With A Twist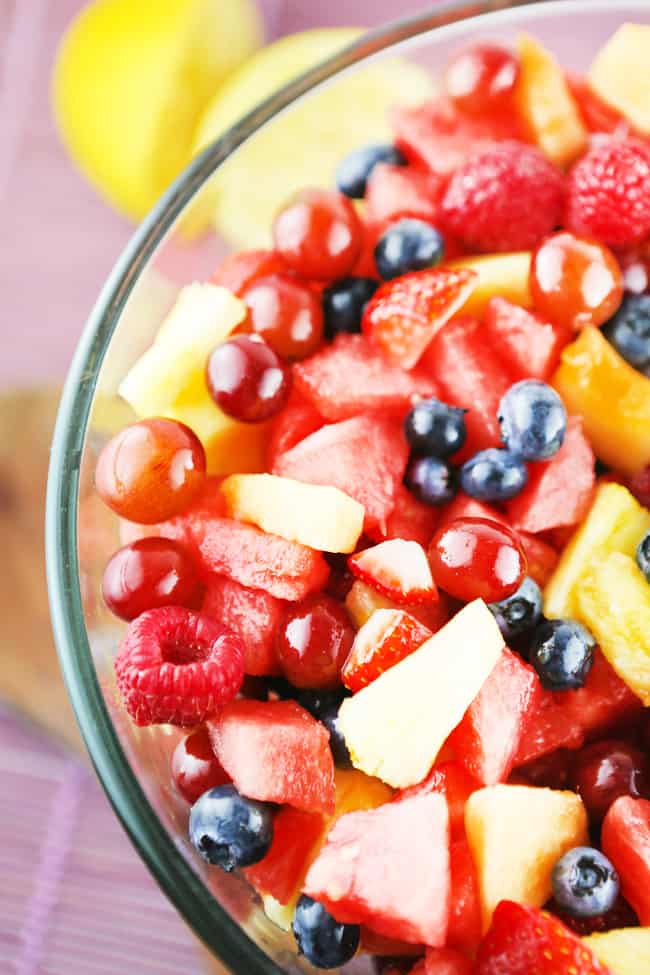 Put a delicious spin on your next summer gathering by learning how to make Fruit Salad step by step with a super-secret and unexpected ingredient. Add a twist to this classic recipe.
Homemade Potato Chips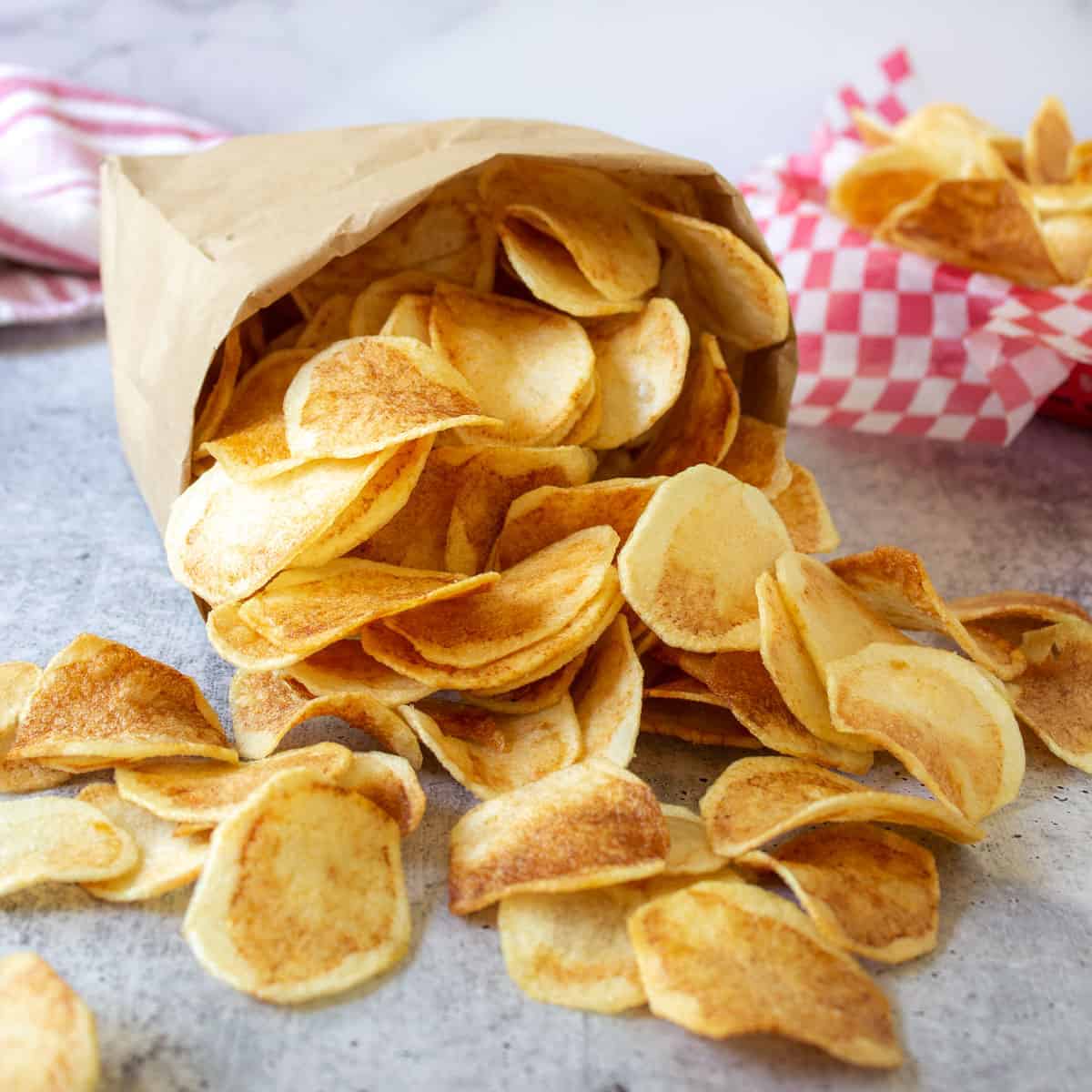 Homemade potato chips (from Beyond the Chicken Coop) are one of those simple comfort foods that are completely different than the chips you buy at the store. These chips have lots of crunch and satisfy your snack cravings.
Macaroni Salad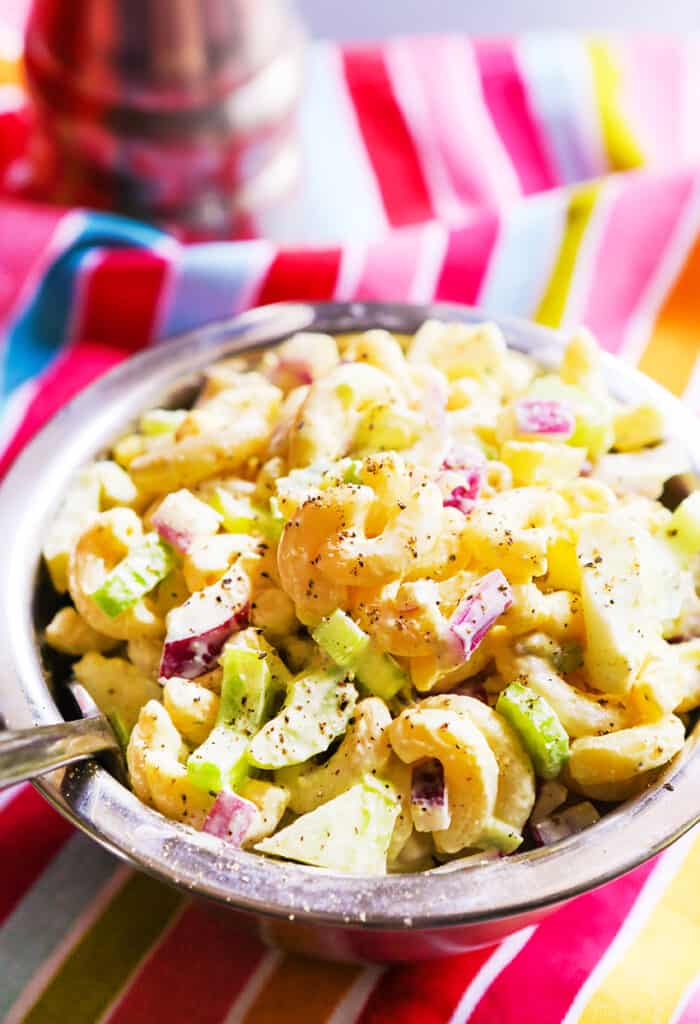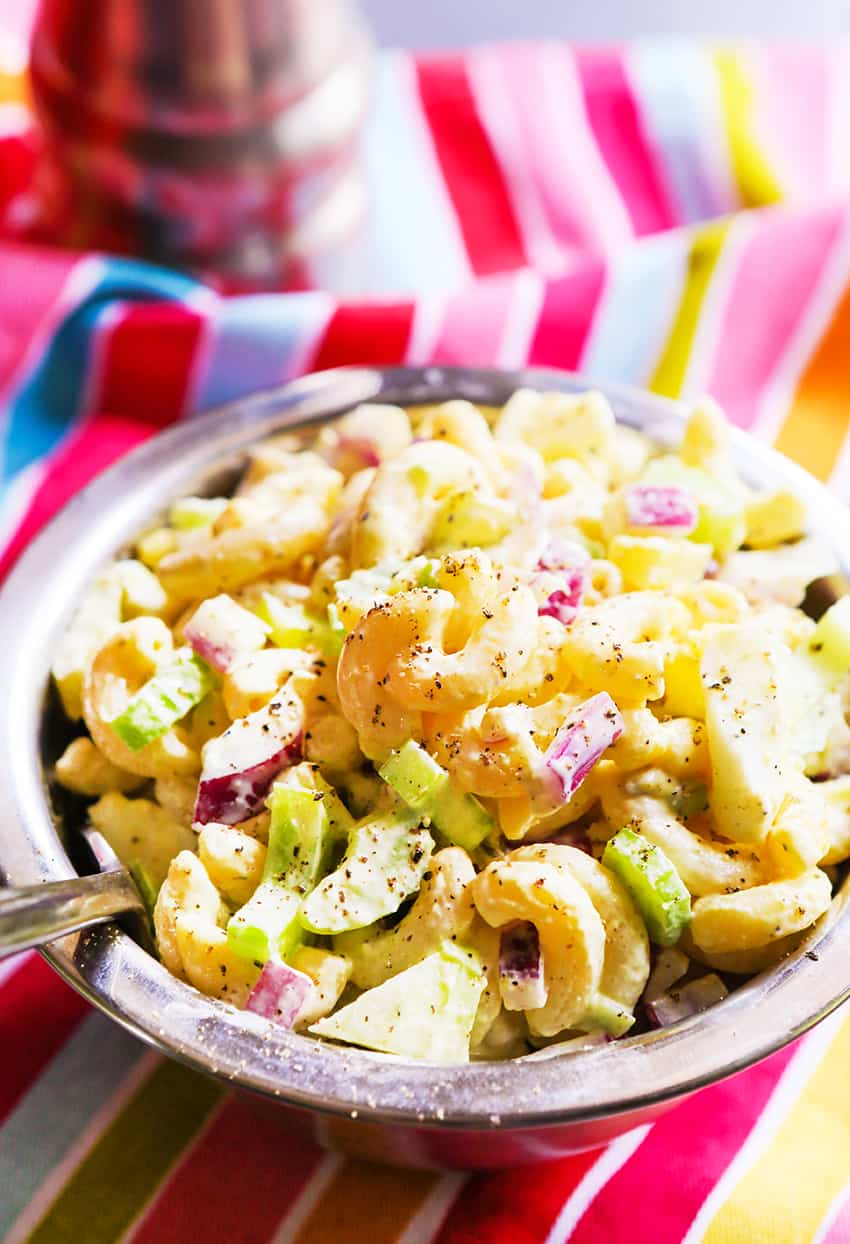 Nothing screams potluck more than this homemade macaroni salad recipe! This side or party food is easy to make and will get devoured at your next gathering.
Beer Battered Onion Rings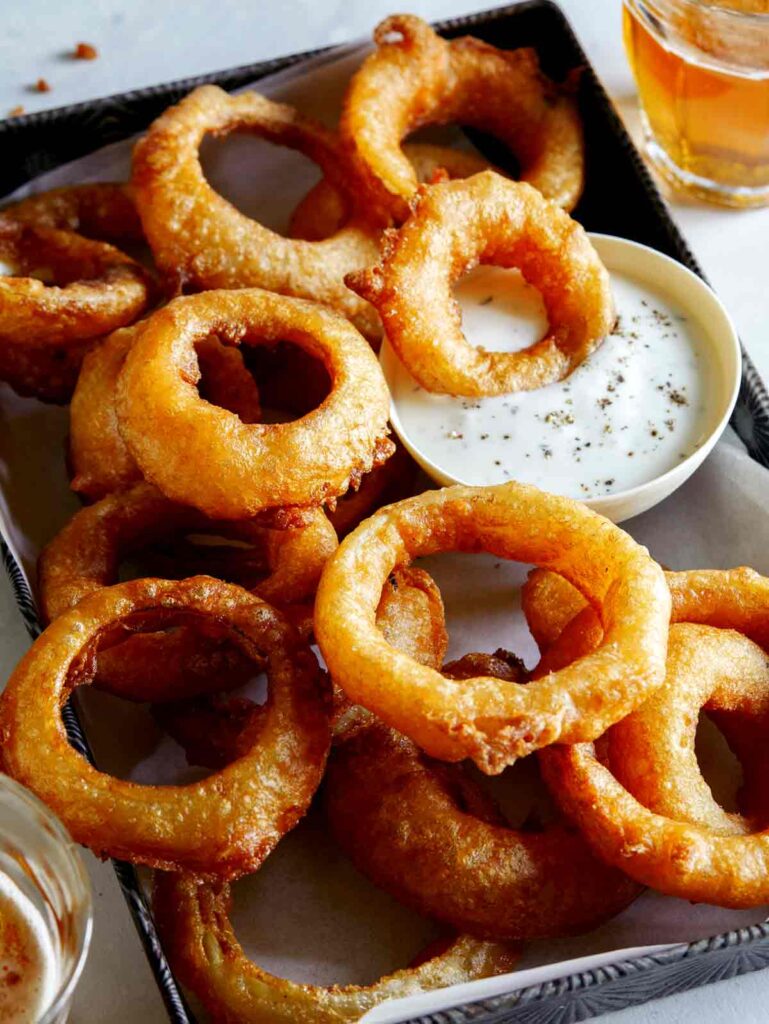 The most crispy, delicious and simple Beer Battered Onion Rings (from Spoon Fork Bacon) you will ever taste! The best thing about these onion rings is that the crunch LASTS for awhile, so you don't have to worry about the first fried onion ring being soggy by the time you're finished frying your last!
Butternut Squash Soup with Cream Cheese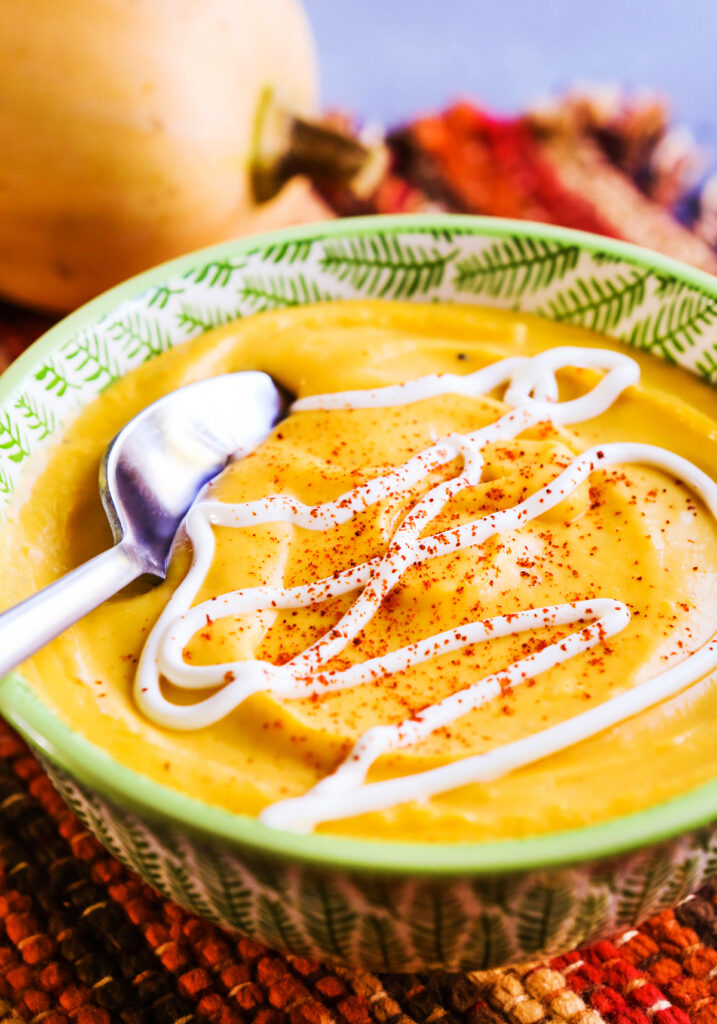 This is the perfect, most delicious way to use up butternut squash in the fall! Butternut squash soup recipe with cream cheese is guaranteed creamy, packed with comforting flavor and super easy to prepare. Great dinner option any night of the week!
Dulce de Leche Scones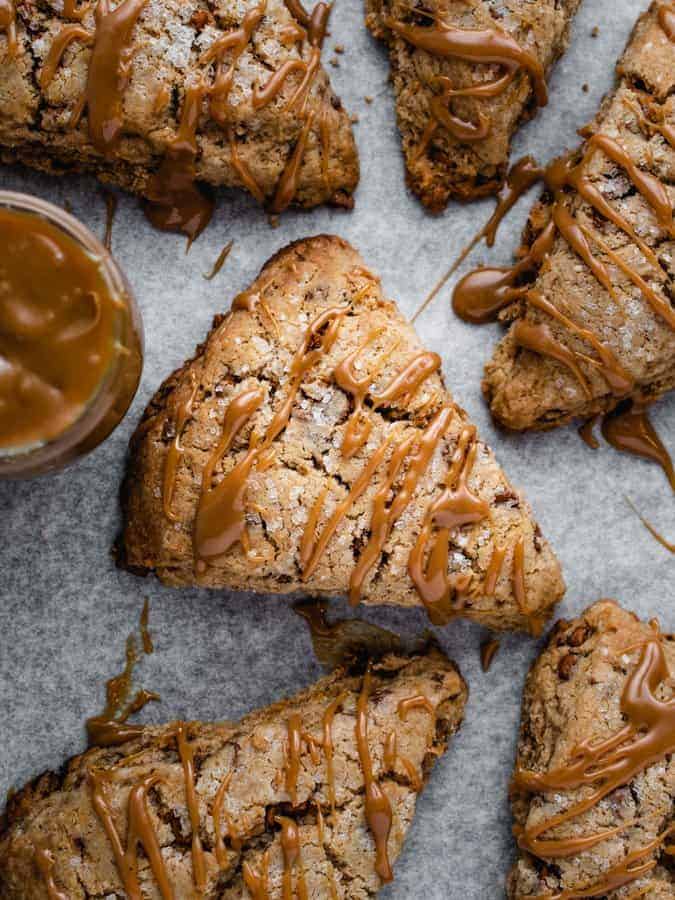 Let's elevate breakfast scones with the sweet, caramely goodness known as dulce de leche. I bring you, my friends, your new weekend breakfast indulgence – Dulce de Leche Scones (from Kickass Baker).
Deviled Eggs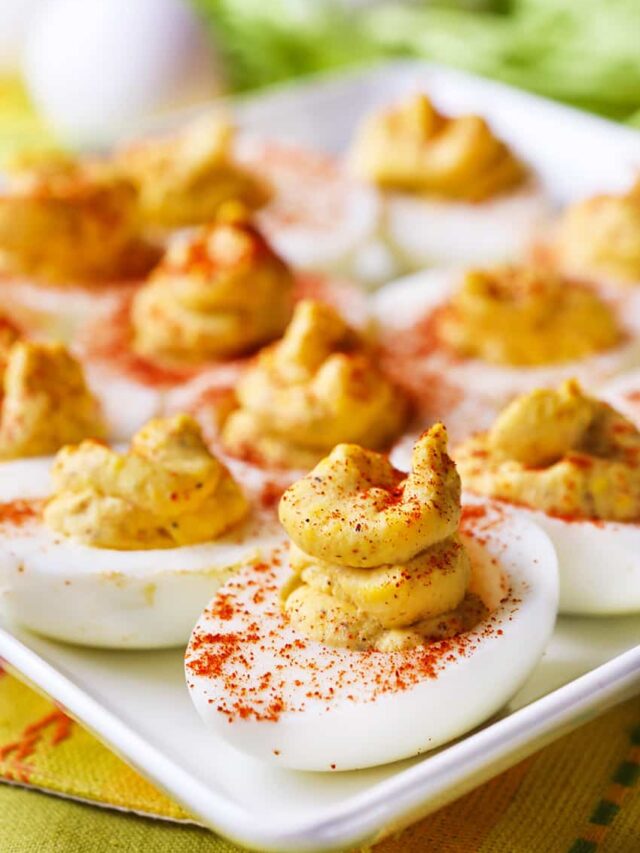 This recipe details the best deviled eggs ever. An American classic known for their appearances at summer potlucks and Easter dinner!
Butter Tart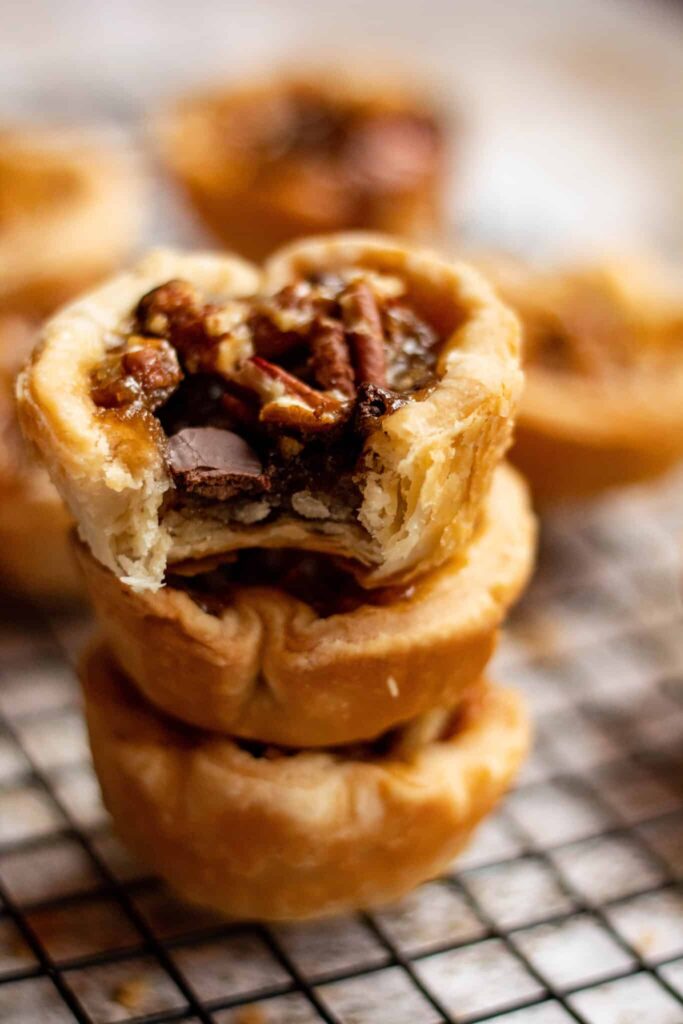 Butter Tarts (from Foreign Fork) are a quintessential Canadian dessert that vaguely resemble the interior of pecan pie. This butter tart recipe can be enjoyed plain or with walnuts, raisins, or chocolate chips.
Rhubarb Peach Jam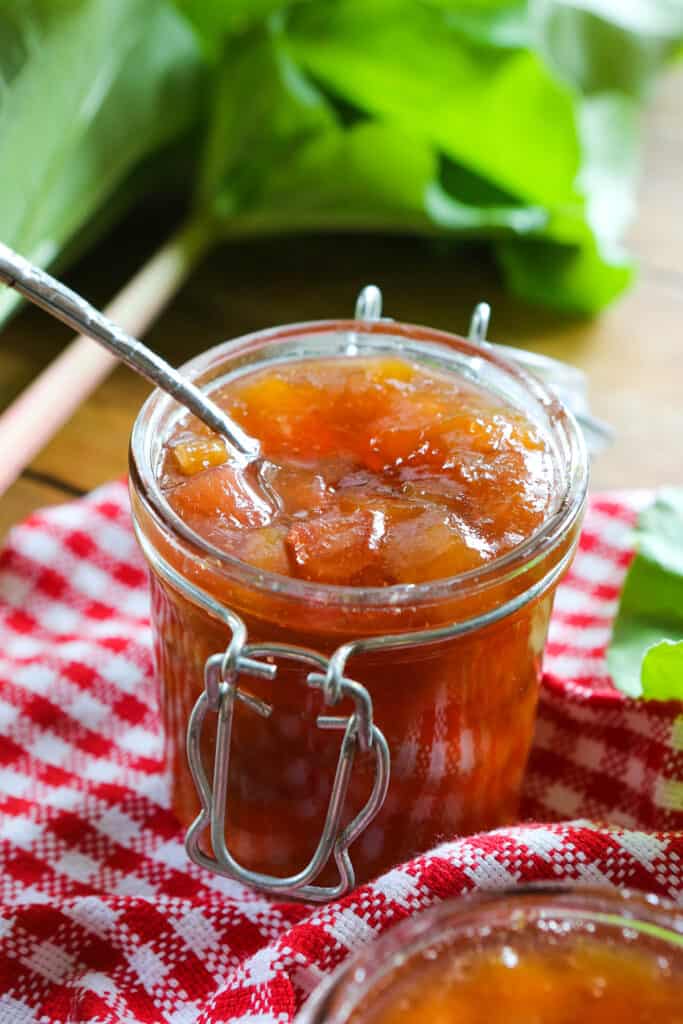 This Rhubarb Peach Jam is a great way to use up rhubarb from the garden! The peach-rhubarb combo makes a fantastic pair.
Petit Fours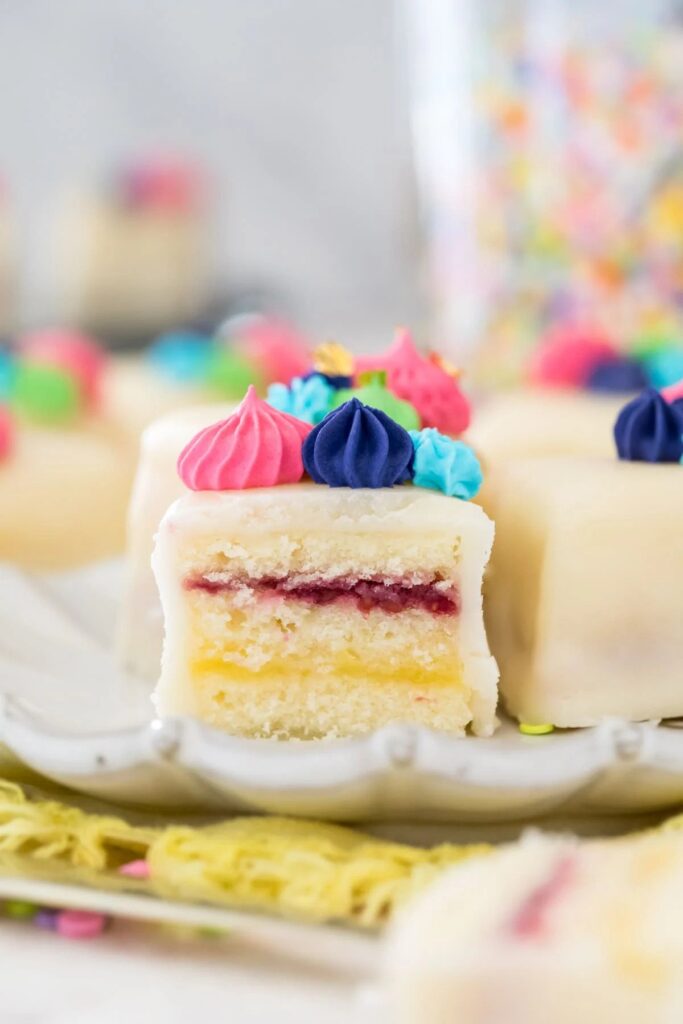 Petit Fours (from Sugar Spun Run) are dainty French treats that are perfect for bridal showers, brunches, or anytime! I tested many recipes and honestly think this is the best and easiest way to make these sweet treats at home! Please see the how-to video in the recipe for flawless results, even if you're a beginner baker!
Chocolate Brownie Cookies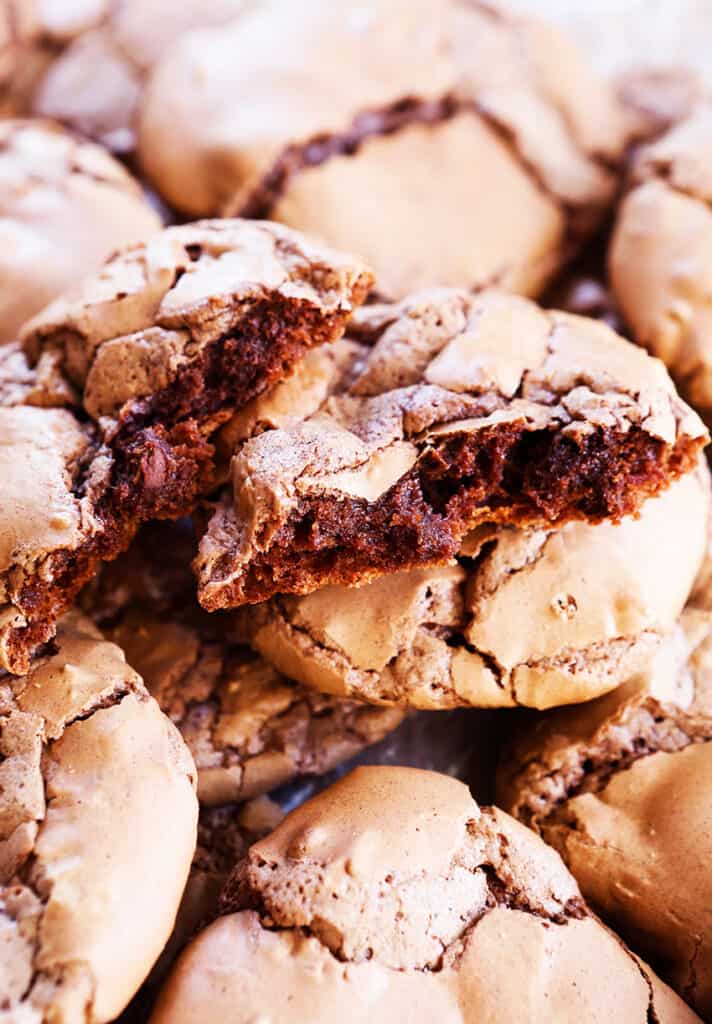 If you can't decide between cookies and brownies, you've found the perfect dessert. You get both with one recipe! These Chocolate Brownie Cookies are chewy, crispy, crinkly, chocolatey, unique and absolutely irresistible!
Smoked Salmon Bagel Platter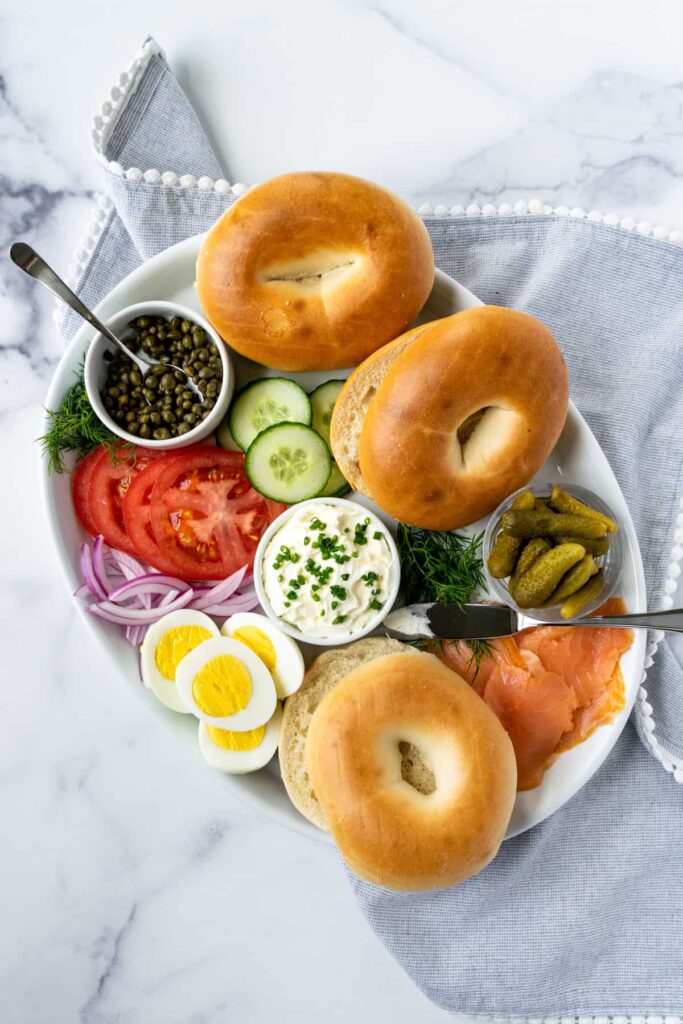 This Smoked Salmon Bagel Platter (from Fresh Apron) is sure to impress! It's filled with smoked salmon, bagels, and fresh toppings. Perfect to serve for holidays or an everyday weekend brunch.
Caramel Pecan Bars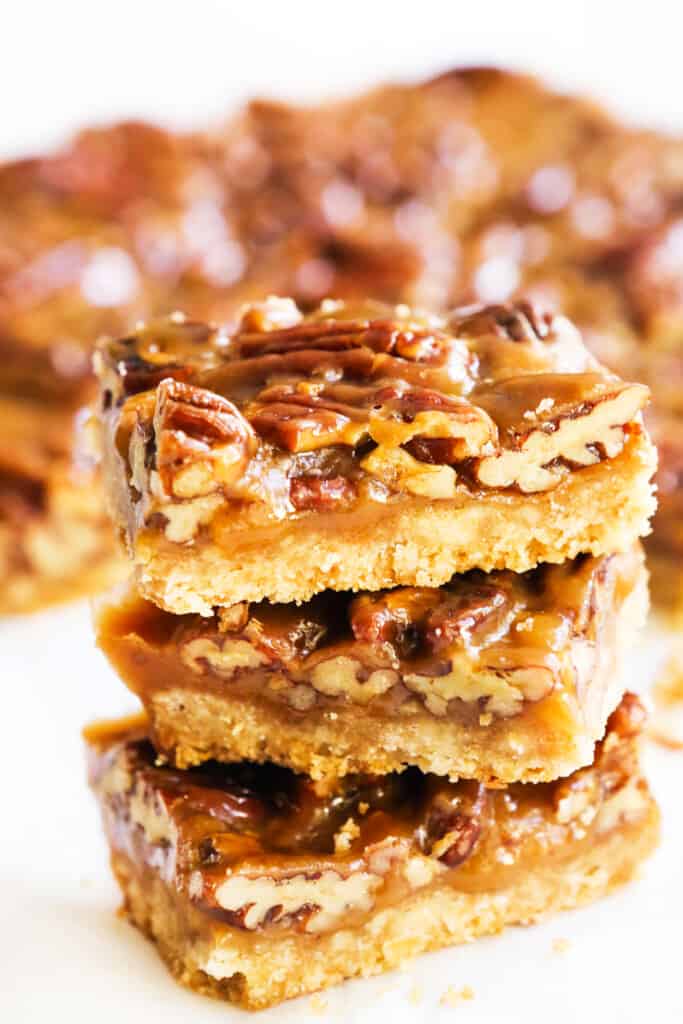 Caramel Pecan Bars are a delicious replacement for pecan pie. These bars are packed with caramel and pecans and are easier than pie to make so you can get to enjoying them quicker!
Perfect Cup of Tea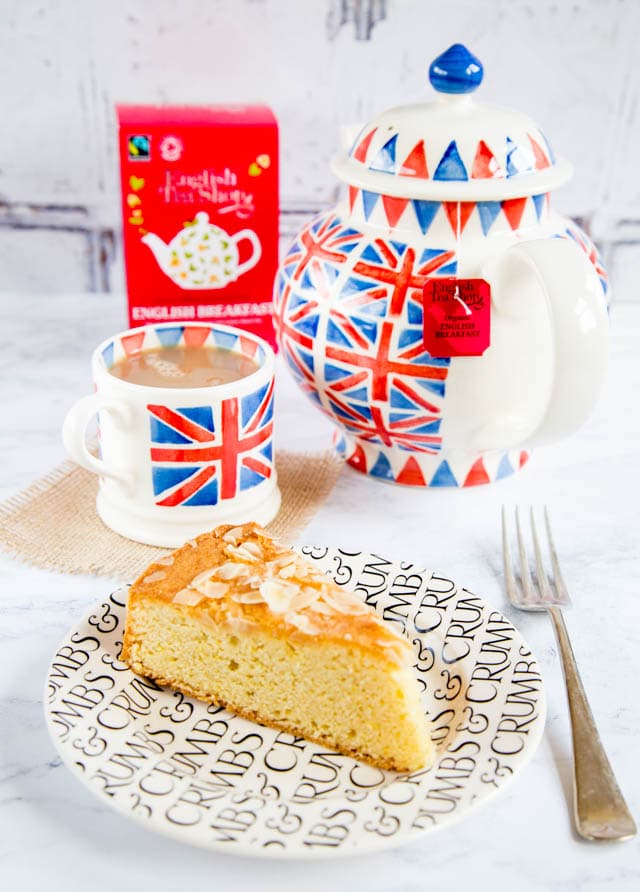 Taking a dash of care when making tea brings great rewards of flavour. Follow our six point plan for a great tasting cuppa (from Fuss Free Flavours).
Bruschetta with Balsamic Glaze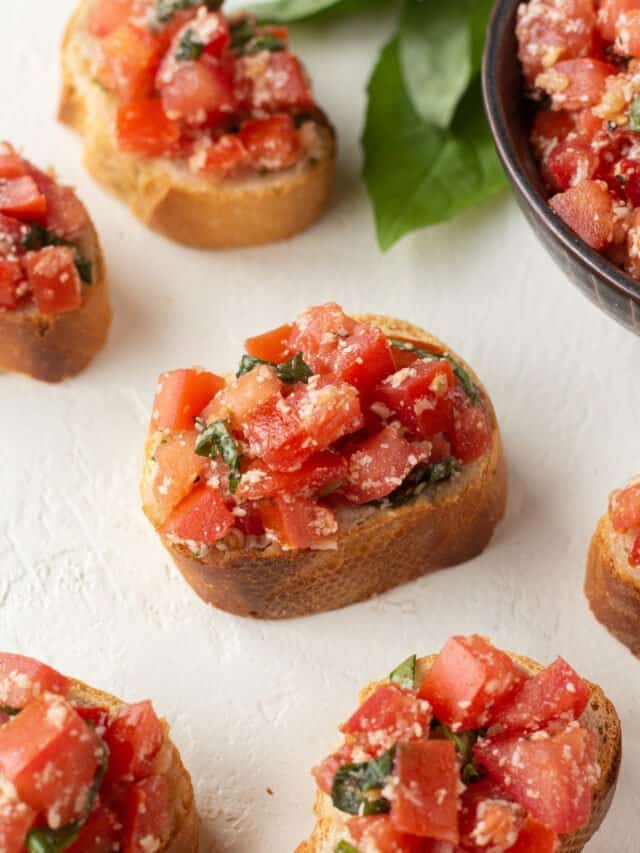 Tomatoes marinated in basil, oil, balsamic vinegar and garlic is the perfect topping for this bruschetta with balsamic glaze recipe. It is the perfect little finger food for any gathering. Get ready to knock people's socks off!