A plate of buttery French toast is the ultimate breakfast food to start the day with or to serve to guests! But what do you serve with this sweet breakfast treat? Read on for 19 perfect ideas about what to serve with French toast.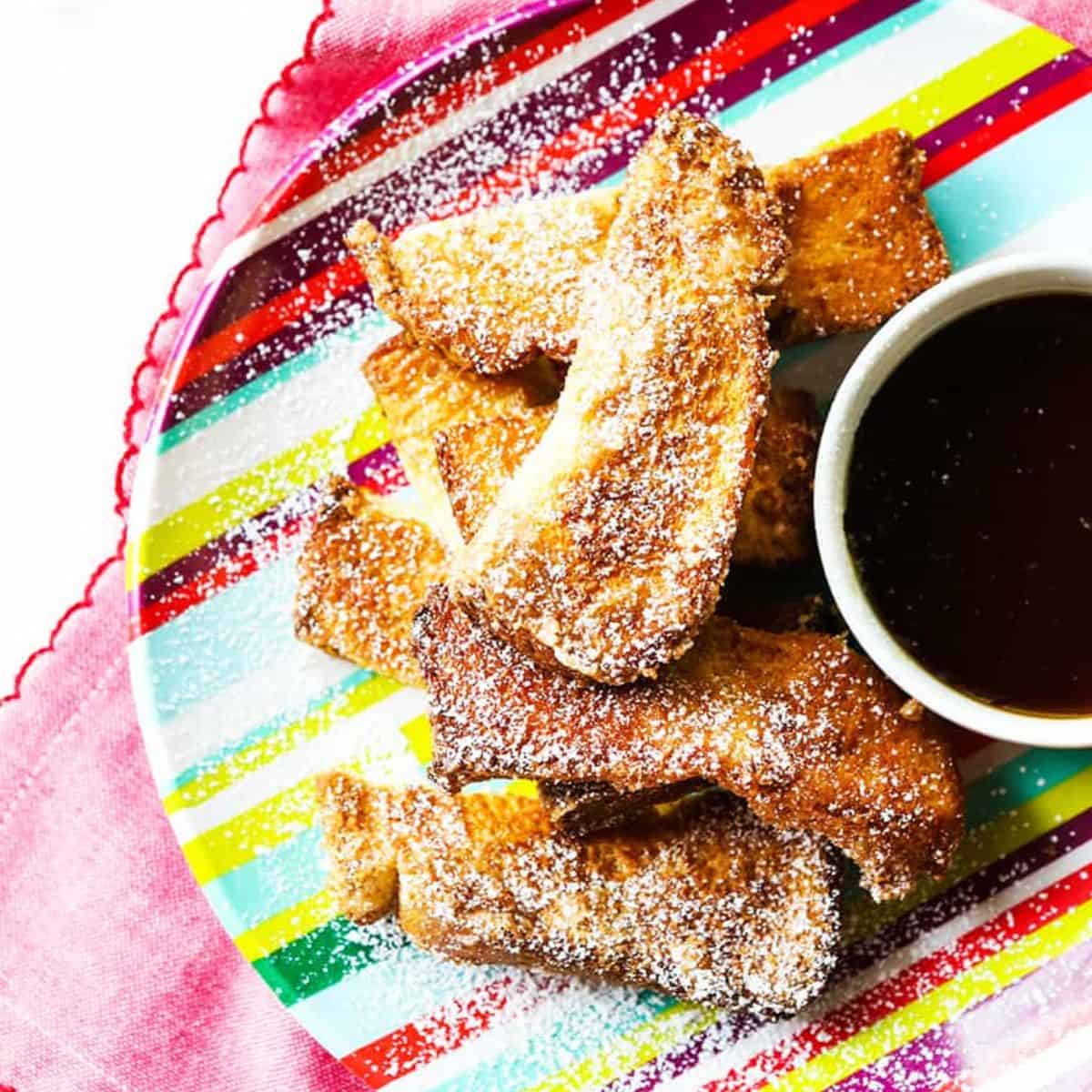 Raise your hand if you, too, are a massive French toast lover! This breakfast item is always a treat, no matter how often it is made and no matter the occasion. Even when we get in a rut of making it every Saturday morning for a few weeks in a row, our boys always squeal when they see a sweet stack.
One of my favorite things about this recipe is that it provides the perfect start to the day (made with minimal effort) that the whole family loves and it is the perfect food to serve to guests. It never gets old and so many different foods taste perfectly alongside it.
Read on for some great suggestions about what to serve with French toast so your breakfast table will be one to swoon over!
FAQ About French Toast
What is French toast?
French toast describes a popular breakfast recipe. It consists of bread that has been dipped into a batter of beaten egg and milk. It is then cooked in a hot pan on the stove top until golden brown and served hot with syrup drizzled over the top.
Is French toast healthy?
French toast is typically high in carbs, but it can be made healthier when a high-fiber bread and minimal sugar is used.
How long does French toast last in the fridge?
Allow French toast to cool to room temp after being cooked. Wrap in aluminum foil and place into an airtight container. Store in the fridge for up to 3 days. Reheat in a single layer on a plate in the microwave when ready to enjoy!
Can French toast be frozen?
After French toast has been cooked and cooled to room temperature, wrap in foil or plastic wrap. Place into plastic freezer bags and place in the freezer for up to 4 months for best results.
What to do with leftover French toast?
Reheat leftovers in a warm skillet or microwave. Or make a French toast sandwich by spreading jelly, cream cheese or almond butter between slices. Create a savory French toast sandwich by adding a layer of smoked salmon to the top and eating like an open-faced sandwich.
How To Make French Toast
To make a basic French toast recipe, place bread slices in an egg mixture, being sure to completely coat them. Use thick slices of bread for best results. Transfer to a hot skillet over medium heat on the stove top. Cook on each side until golden brown crisp edges form. Serve warm with a drizzle of maple syrup and one of the sides below!
Recipe tips: Add vanilla extract to the egg and milk mixture for a flavor boost. Add milk, whole milk or heavy cream to your egg mixture for added creaminess and great flavor.
Best Bread For French Toast
Any variety of leftover bread will work for making the perfect French toast, but here are a few of my favorites:
Thick white bread
Texas toast
Challah bread
French bread
Brioche
Sourdough
Favorite French Toast Recipes
Air Fryer French Toast Sticks is a quick and easy French toast recipe. Eat immediately or freeze for later!
Prepare this easy French Toast Casserole the night before to eliminate morning prep or as a make and bake option! Swap the apples out with peaches, if desired, to create a baked peach French toast casserole.
This festive recipe for Eggnog French Toast will help you use up any eggnog left over in your fridge and give your French Toast a tasty facelift it wants for Christmas! Eggnog and breakfast are a delicious match.
Maple Syrup vs Agave
Let's compare these popular sweeteners so you know exactly what you are drizzling onto your breakfast. Is agave or maple syrup the best choice for your next recipe?
Substitute For Maple Syrup
Whether you can't have maple syrup or just don't have it on hand, you may find that you need a replacement. If you need a substitute for maple syrup, read on for some excellent alternatives!
What To Serve With French Toast – Best Side Dishes and Toppings
Select one or more of the toppings and sides below to serve a complete meal, whether for breakfast or dinner.
Butter and warm maple syrup, powdered sugar, dried fruit or peanut butter for toppings (peanut butter frosting would be indulgent and delicious, too!)
Fresh berries or blueberry sauce over buttery French toast
Bacon
Sausage links or patties
Scrambled eggs or egg bites
Strawberry yogurt and granola parfaits
Toast or English muffins with jam
Fresh fruits
Breakfast bake
Oatmeal
Orange juice or mimosas
Air Fryer Hash Browns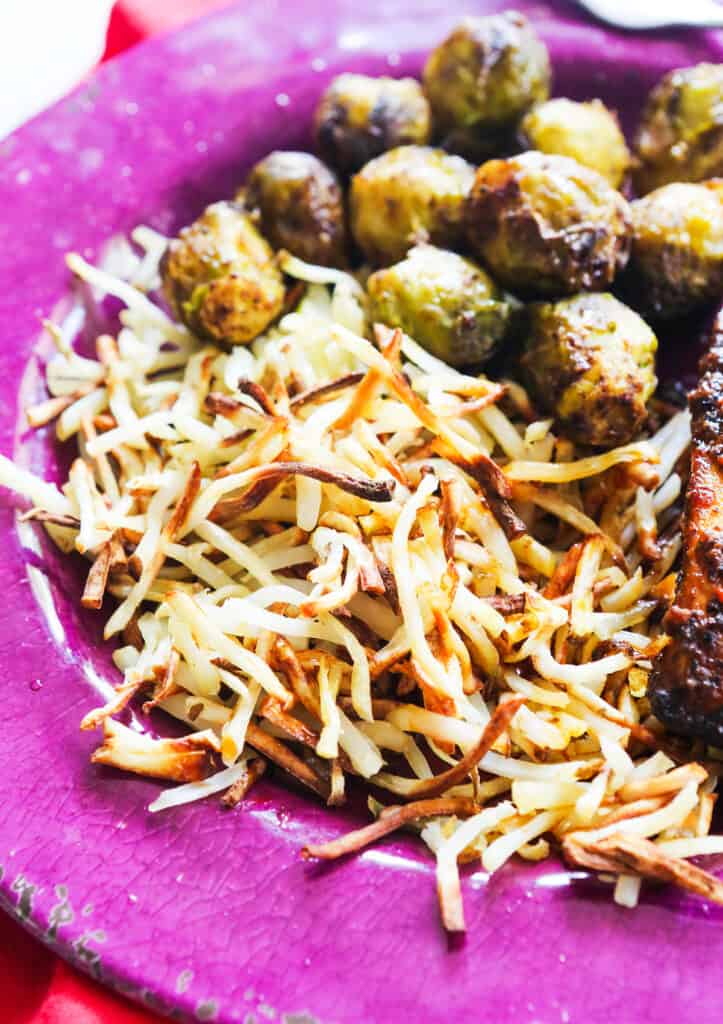 Take hash browns out of the freezer and throw them into your air fryer for an ideal breakfast side or dinner side dish. The great thing about air fryer hash browns is that they are super easy to make.
Healthy Breakfast Pizza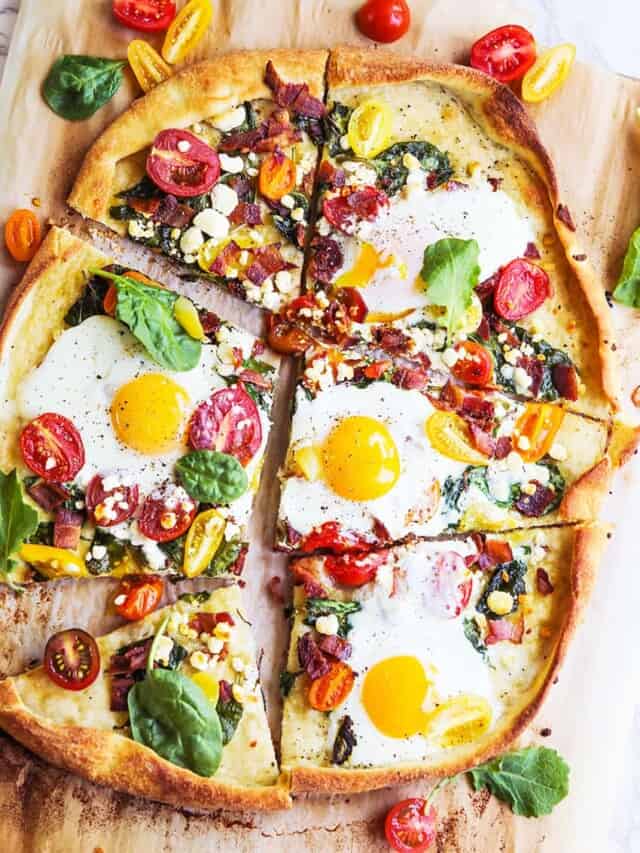 Enjoy breakfast in pizza form in just 20 minutes! Eggs, bacon, spinach and goat cheese are supremely delicious atop this healthy breakfast pizza recipe. This is a super fun recipe to serve French toast with!
Eggs with Vegetables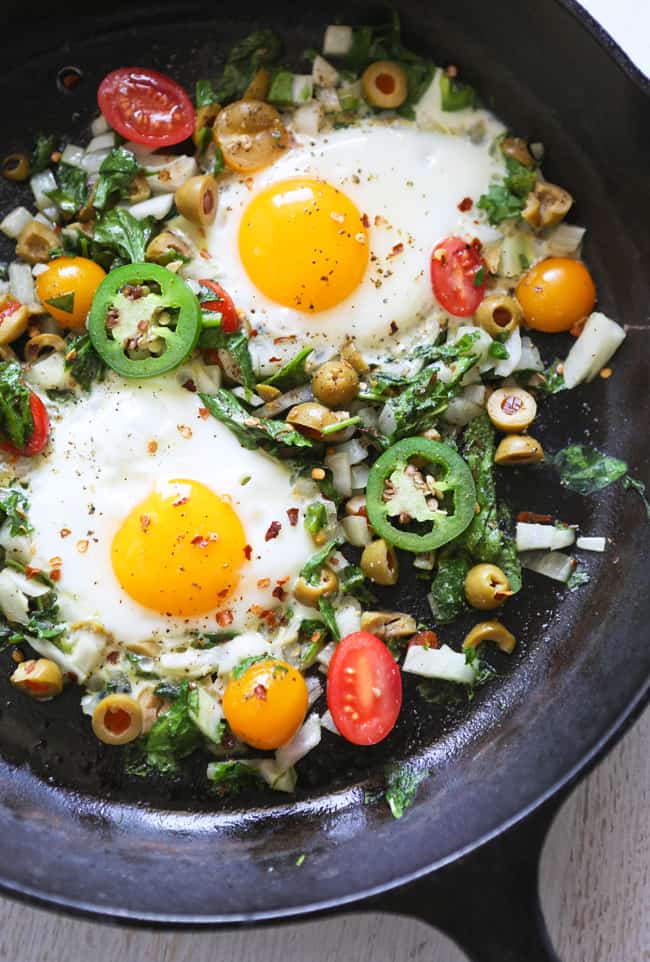 If you don't have time to make a healthy breakfast every morning, try this recipe for eggs with vegetables. Cater vegetables to your liking. This is a classic breakfast dish!
Instant Pot Hard Boiled Eggs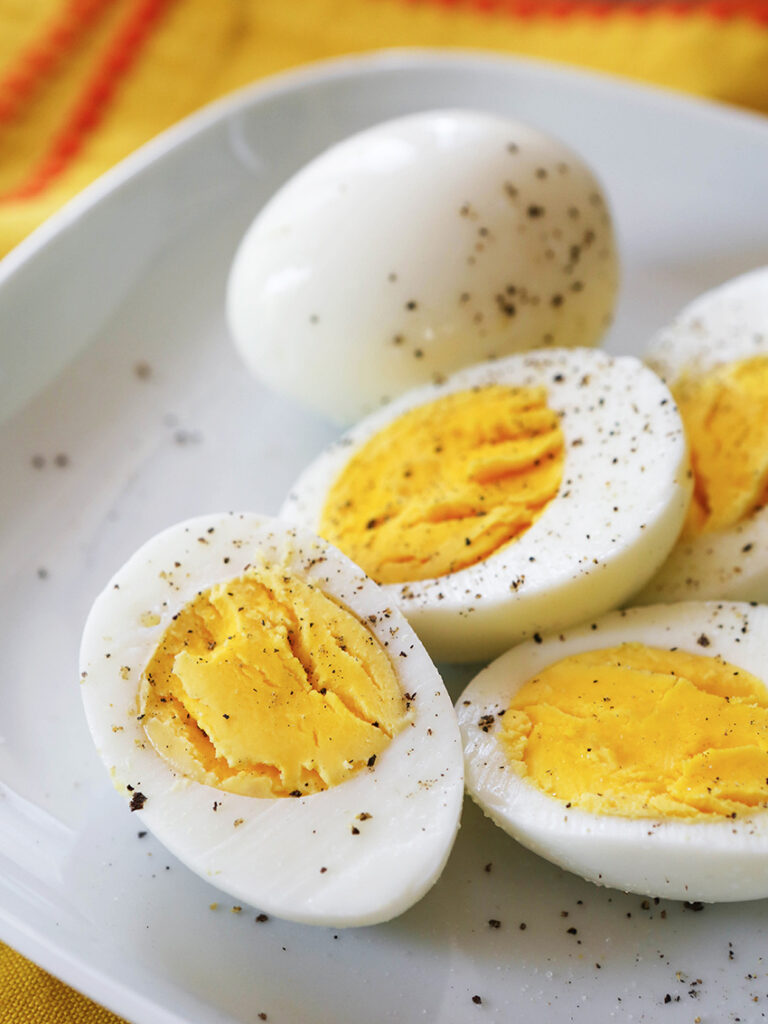 Instant Pot Hard Boiled Eggs turn out PERFECTLY every single time. Cooking eggs in a pressure cooker makes removing egg shells a breeze!
Instant Pot Apple Oatmeal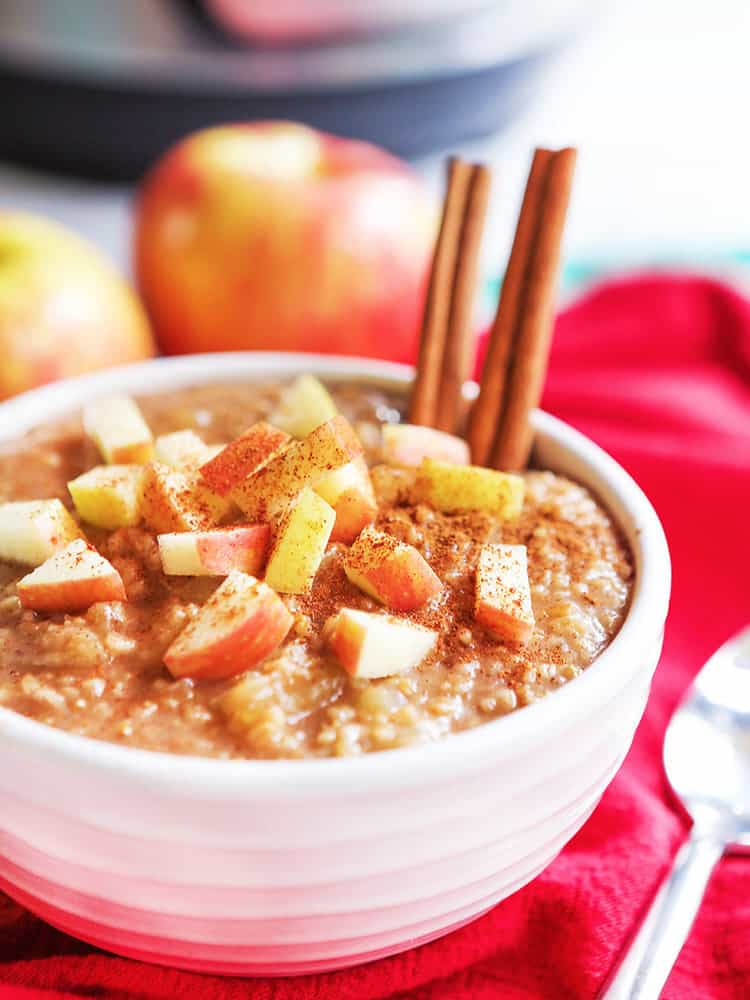 Steel cut oats and apples cook PERFECTLY in a pressure cooker to create this delicious Instant Pot Apple Oatmeal. This is a new way to enjoy breakfast, especially in the fall when you have plenty of apples on hand. Put a hot, healthy breakfast on the table in under 30 minutes!
Healthy Nutty Granola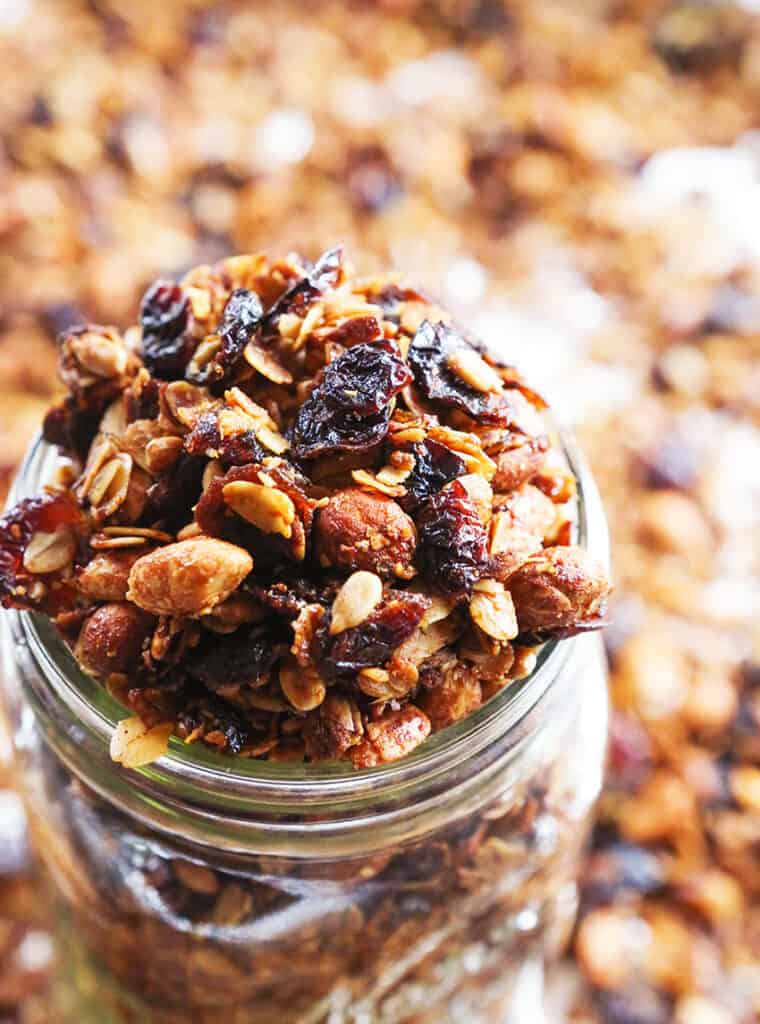 Make your own Healthy Nutty Granola minus the preservatives! Kids and adults alike love this homemade breakfast treat or snack that is more delicious than a store bought version.
Breakfast Casserole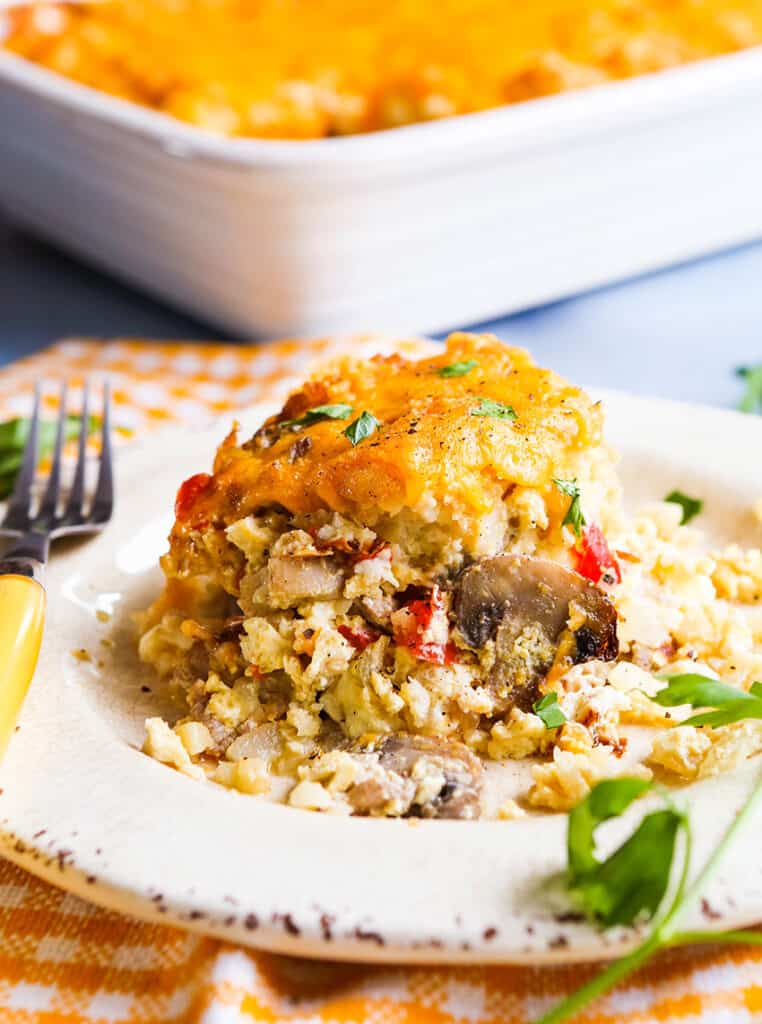 This is a delicious breakfast dish that you will fall in love with! Not just because it's easy to prepare with delicious tater tots, veggies, sausage and cheese but it's so packed with flavor. Great breakfast to prep ahead of time for guests but also a perfect brunch option.
Overnight Oatmeal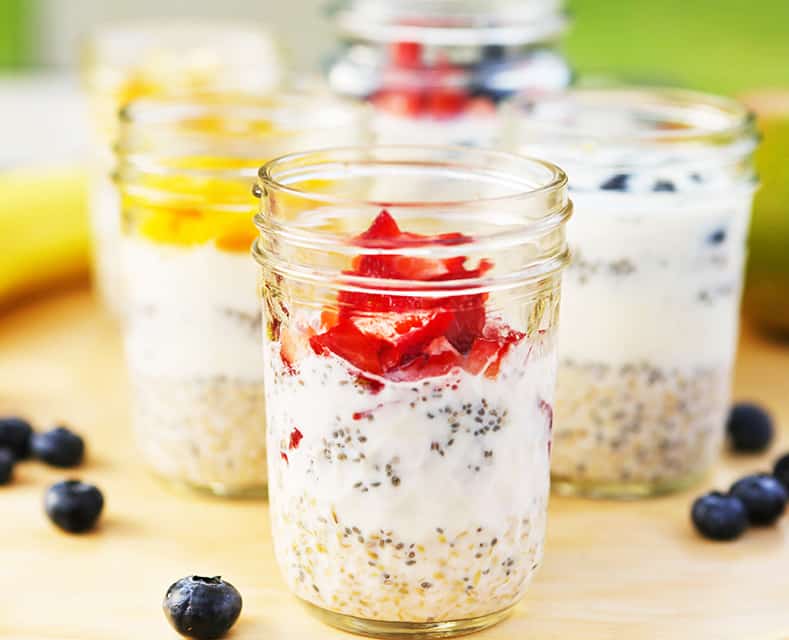 Breakfast just got EASY! Throw this overnight oatmeal together at night and breakfast will be ready by the time you wake up! Fruit and extras can be changed up, as desired.
Omelets on the Go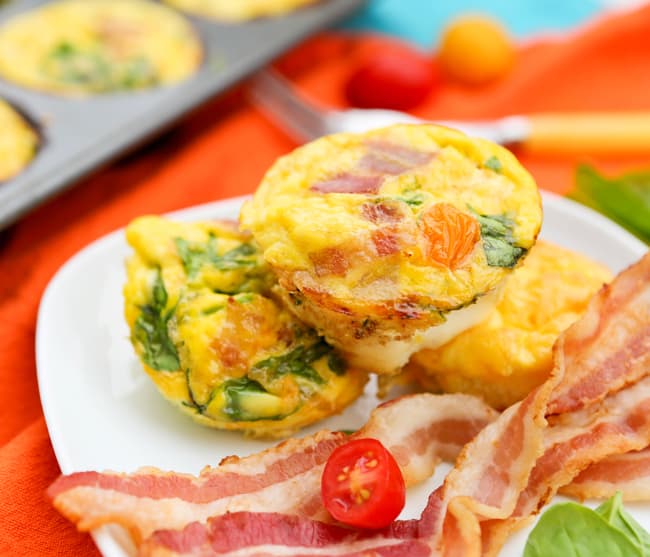 Enjoy an omelet in the palm of your hand! This is a great healthy option for a grab-and-go breakfast. Make ahead and reheat quickly!
How To Grill Peaches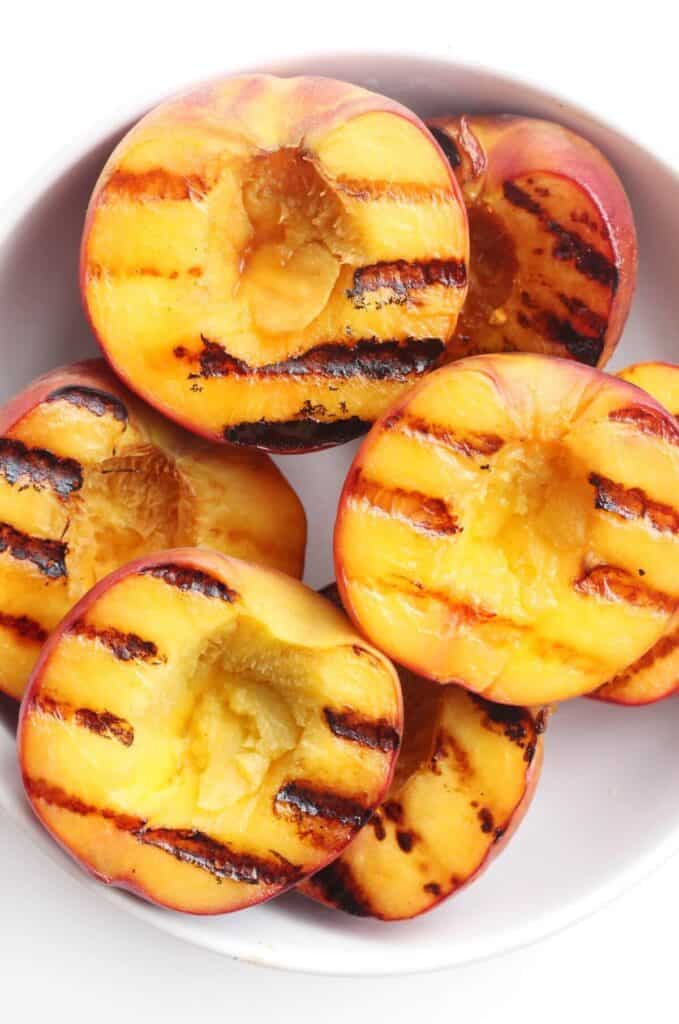 Learn step-by-step how to grill peaches! Grilled Peaches (from Strength and Sunshine) are a healthy summer dessert that's so quick and easy to make!
Naturally gluten-free and vegan, add cinnamon and brown sugar, and serve them with your favorite dairy-free ice cream or whipped cream! Make them without added sugar for a delicious addition to salads or savory recipes!
Homemade Yogurt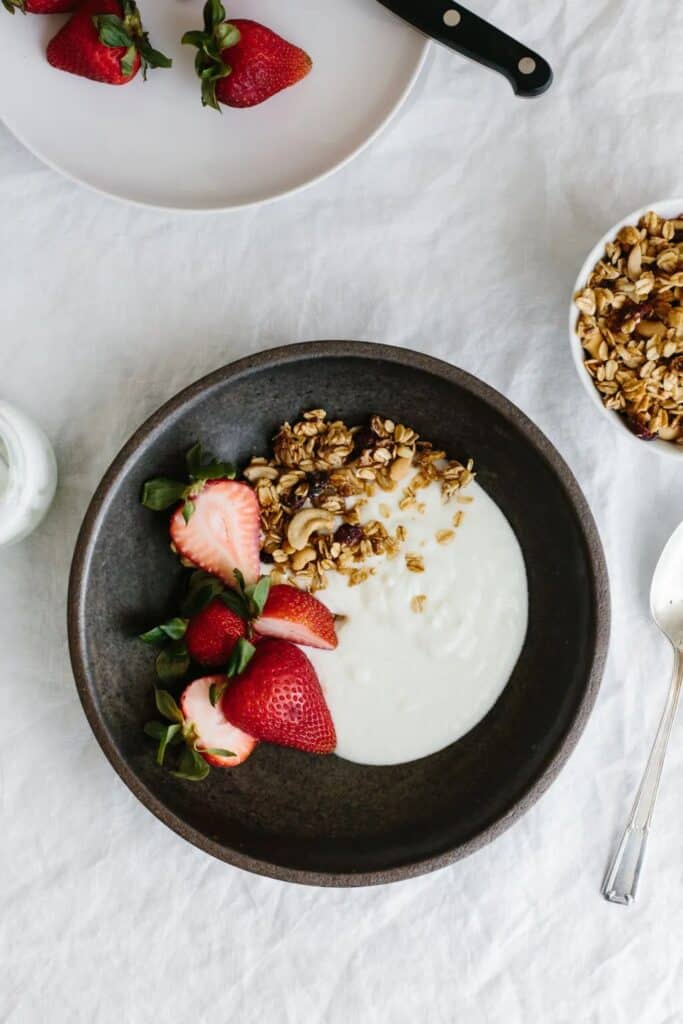 Homemade yogurt (from Downshiftology) is easy to make and I'll walk you through the process step-by-step (with a video). This is a fail-safe way to make yogurt at home – promise!
Fresh Fruit Salad Recipe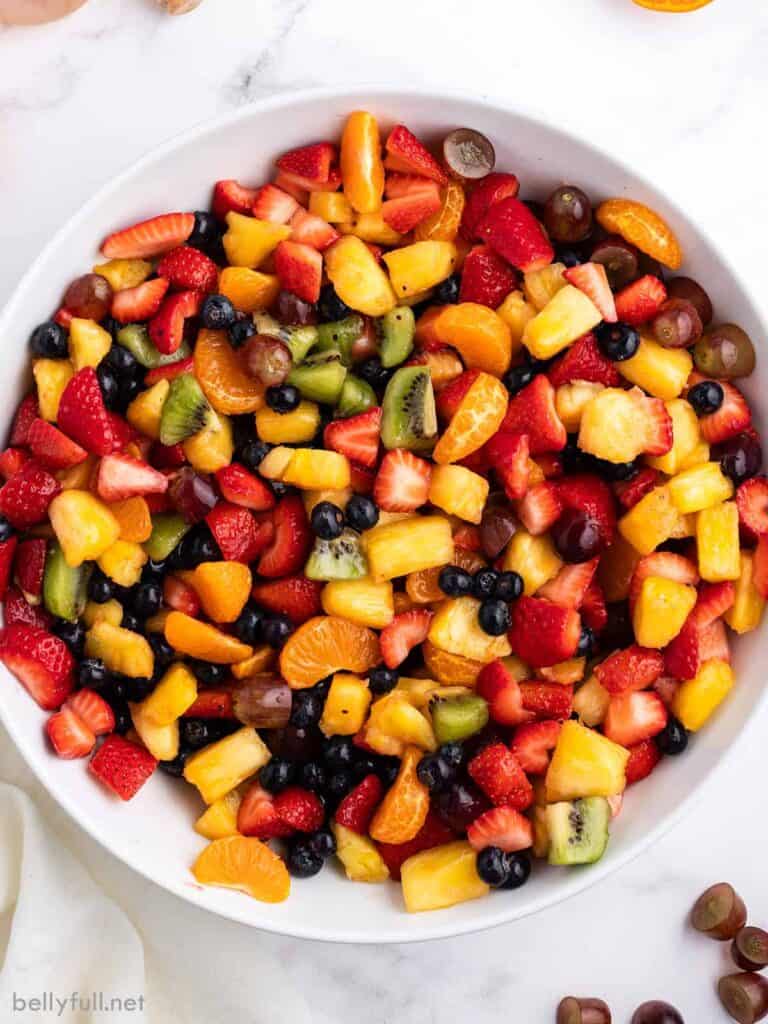 This Fruit Salad recipe (from BellyFull) is filled with loads of fresh fruit, coated in a light honey-lime dressing. It's easy, refreshing, delicious, and pairs so well with just about anything. Perfect for summer BBQ's and potlucks!
Homemade Breakfast Pancake Syrup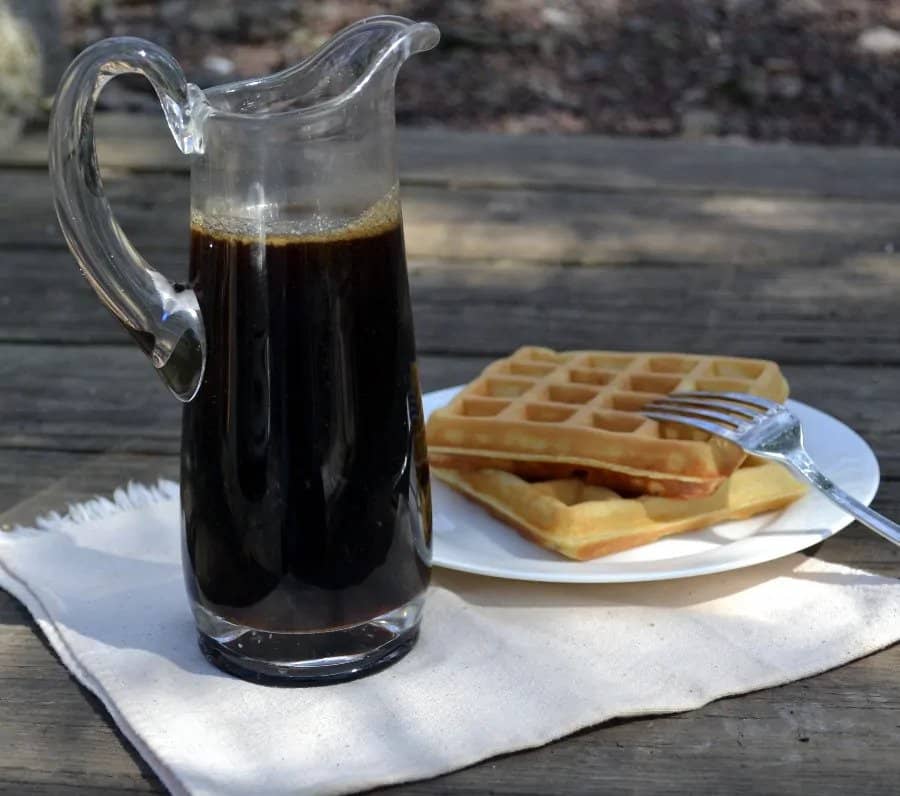 A quick and simple DIY homemade breakfast pancake syrup (from Crafty Cooking Mama). made with just a handful of basic ingredients – plus no high fructose corn syrup.
Caramelized Bananas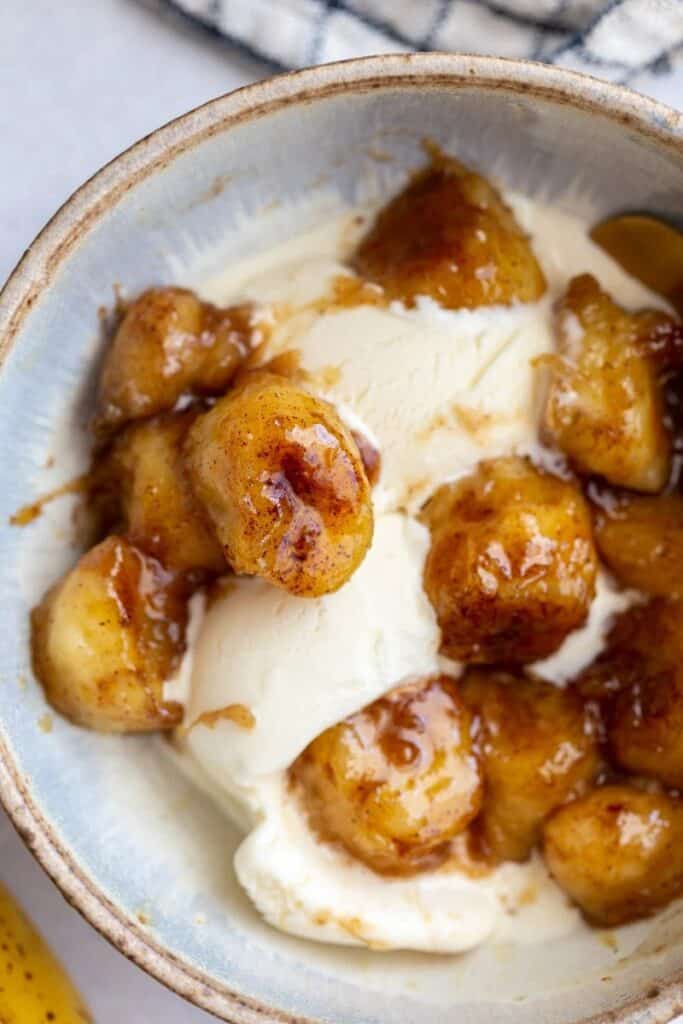 These easy Caramelized Bananas (from Food with Feeling) are pan-fried in brown sugar and cinnamon for a simple and delicious treat. You can enjoy the banana slices as-is or use them as a topping with ice cream, yogurt, pancakes, waffles, French toast, and more!
Eggs Benedict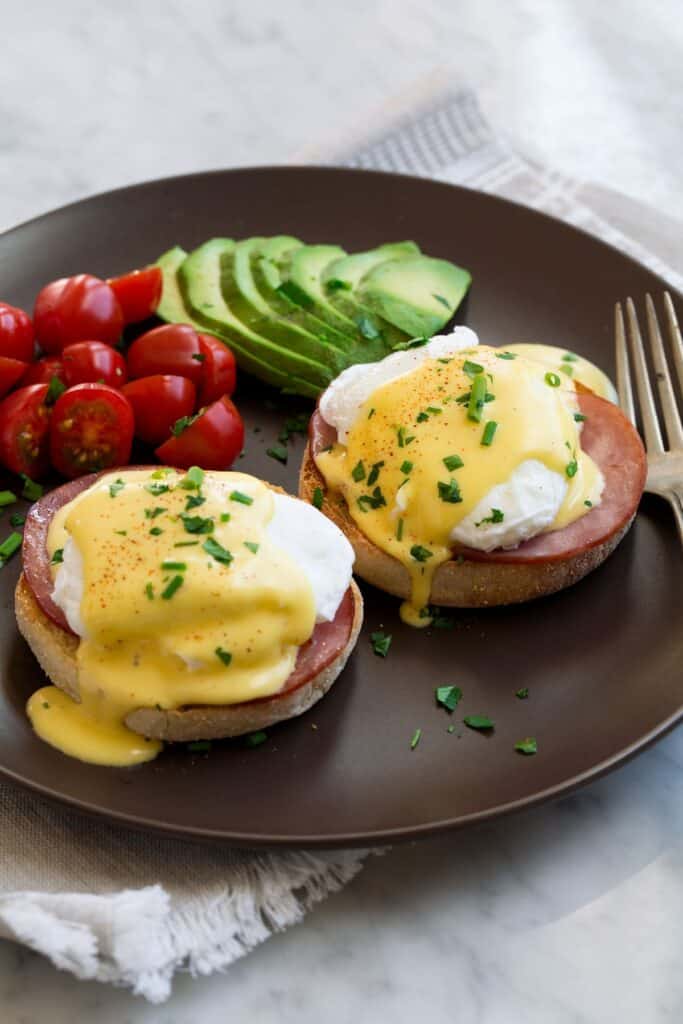 All you need to know to make the best Eggs Benedict (from Cooking Classy)! You get a golden brown, toasted English muffin layered with a slice of flavorful Canadian bacon, topped with a poached egg with a perfectly runny yolk and they're finished with the an over the top delicious, rich and creamy hollandaise sauce and vibrant fresh herbs.
Homemade Breakfast Sausage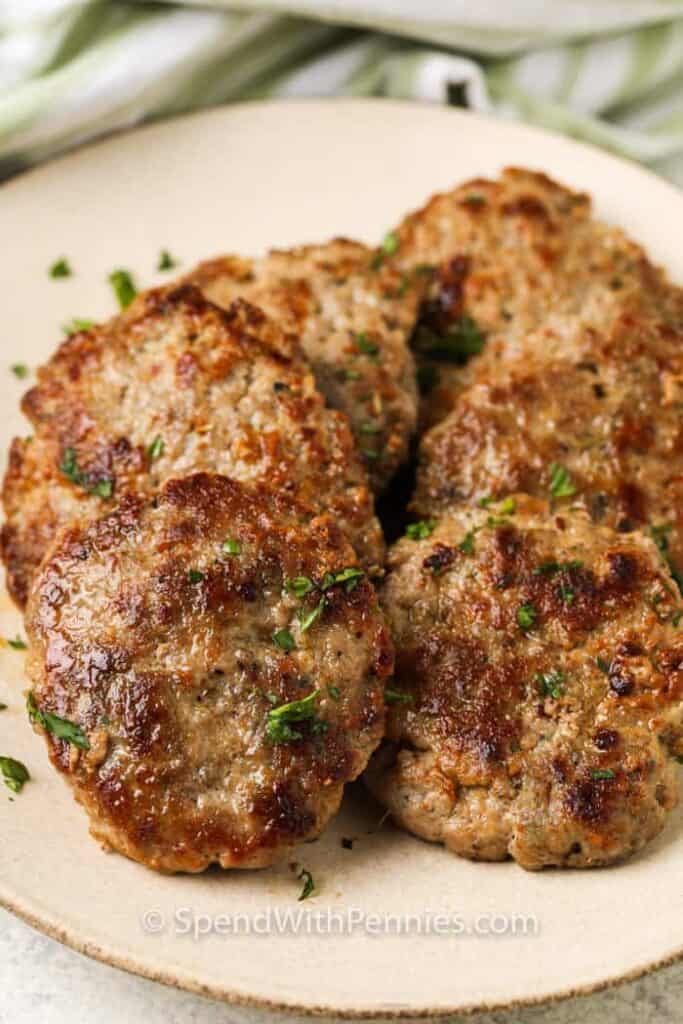 This recipe uses the perfect combination of savory and spice mixed into ground pork (from Spend with Pennies). Casing free, they can be shaped like patties or even cooked in a pan to add to breakfast casseroles.
Orange Julius Recipe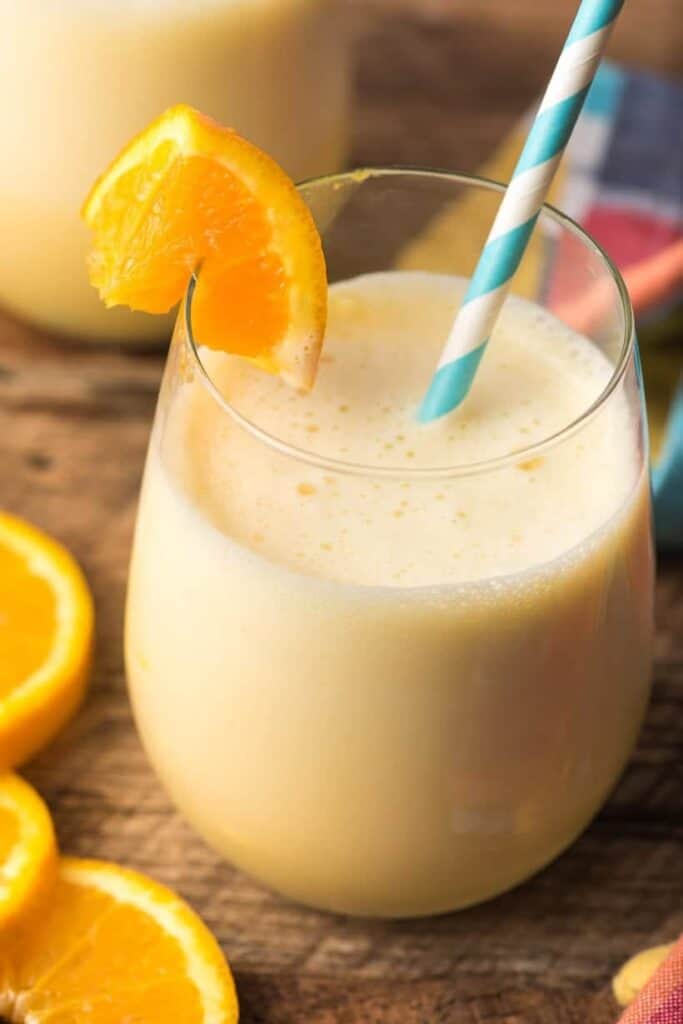 This classic Orange Julius Recipe (from NeighborFood) is made in just 5 minutes and is such a refreshing treat on a hot summer day!
How To Make Grits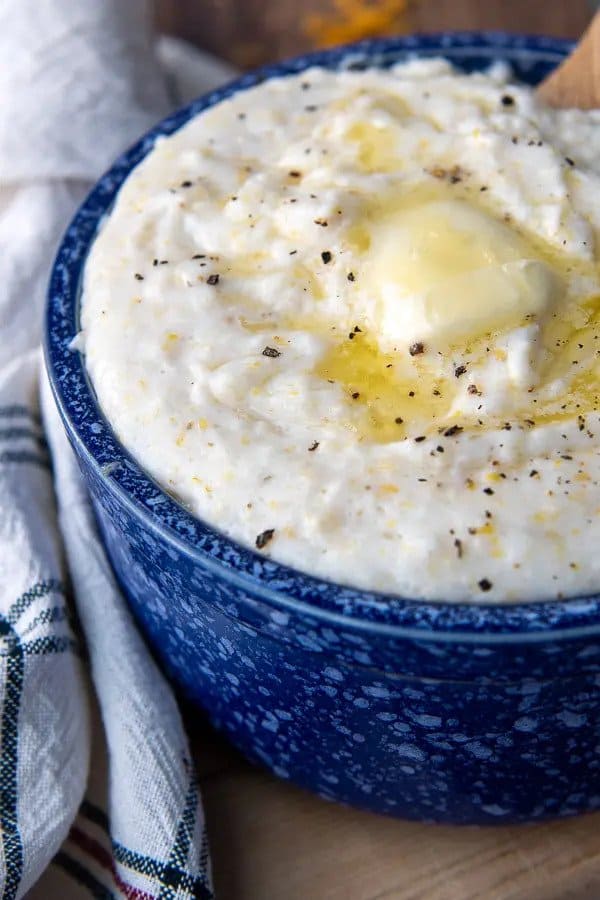 How to Make Grits (from MamaGourmand) is a recipe for no fail, fluffy creamy grits and so much more! Learn how to cook them alternative ways, different types and varieties, what to eat with them, the best grits recipes, and lots of tricks and tips.
Scrambled Eggs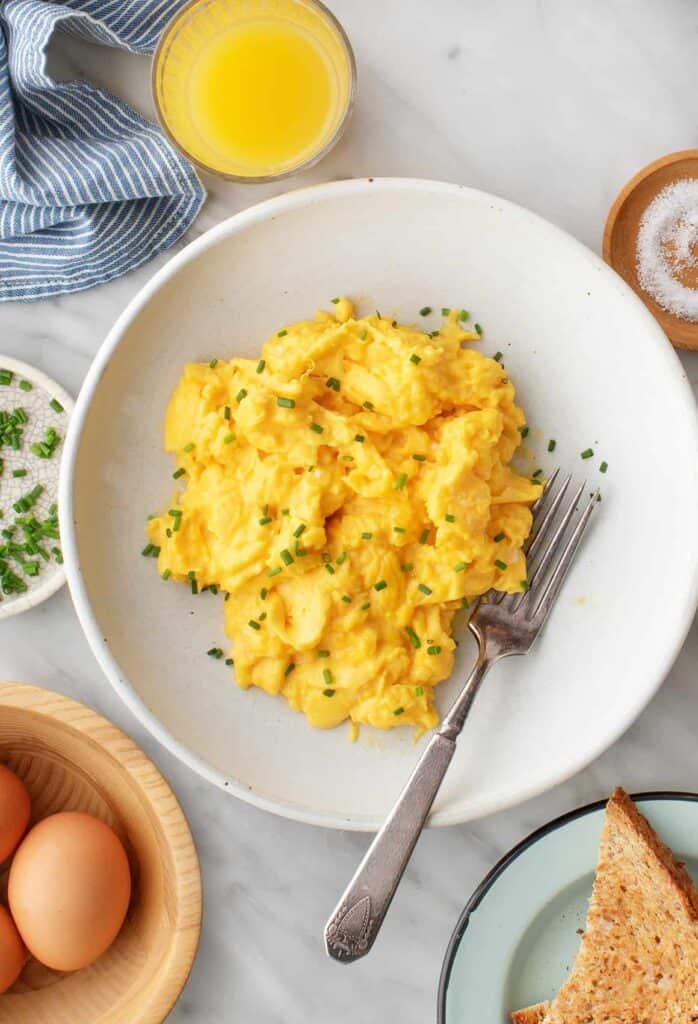 Learn how to make scrambled eggs (from Love and Lemons)! With this 5-ingredient recipe, they come out soft, creamy, and flavorful every time. An easy, delicious breakfast.