Fried rice is the simplest side dish and it goes great with so many recipes. If you need ideas about what to serve with fried rice, read on for 25 delicious ideas so you can serve a complete meal to the entire family.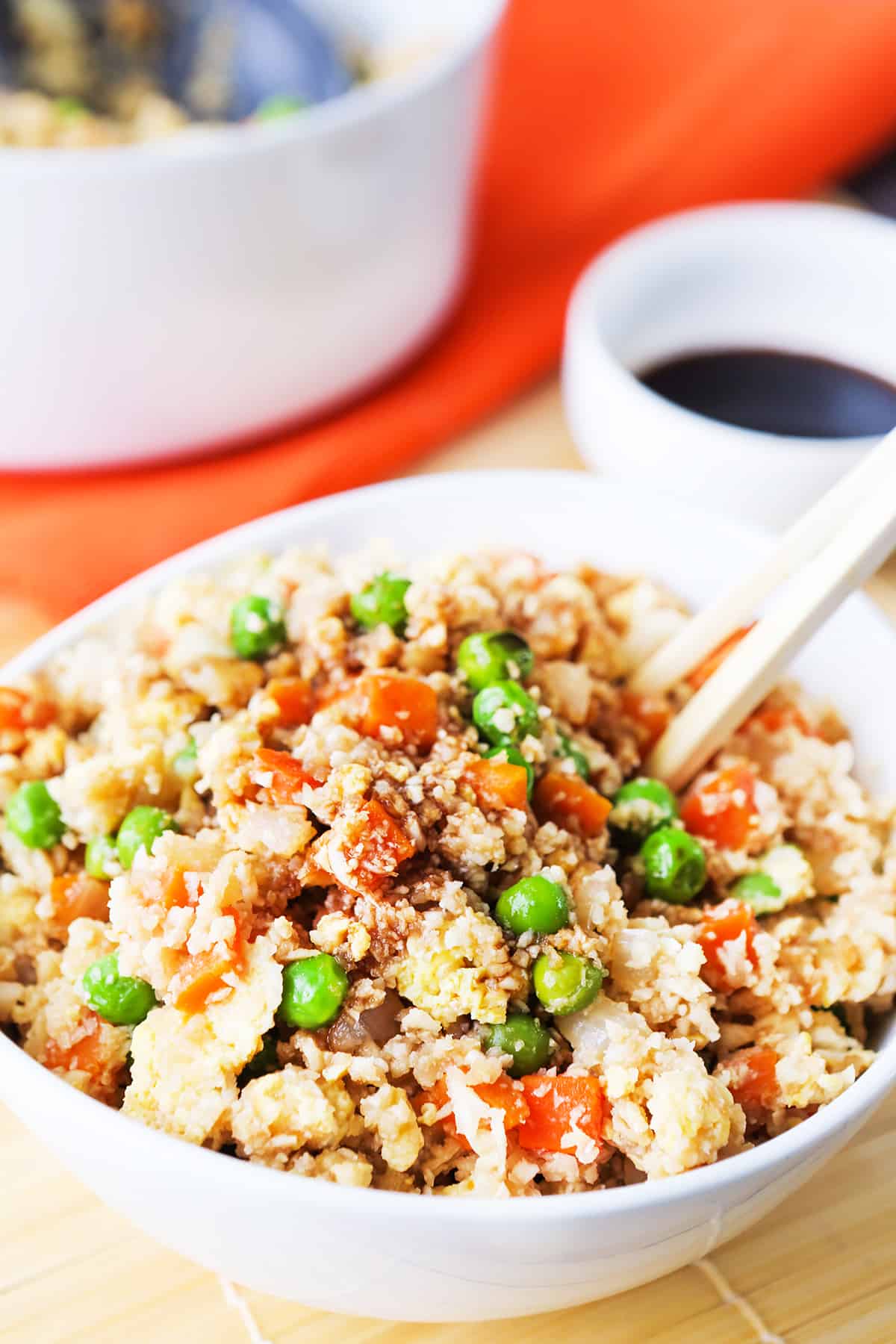 What To Eat With Fried Rice
If you have ever been to a hibachi grill such as Benihana or Osaka, you are familiar with the moment when the chef asks if you'd prefer regular rice or fried rice.
This is the most delicious form of rice, in my opinion, and I only wish I had a personal chef to make it for me every day. I would literally eat fried rice every day.
The thing I get hung up on is what to serve with fried rice. If you encounter this problem, as well, read on because I have compiled some extremely delicious main meal and other options that pair perfectly with this yummy food.
Egg drop soup and hot and sour soup are the perfect accompaniments!
A plate of Mongolian beef or beef and broccoli stir fry both act as delicious main meals to serve with fried rice.
Serve alongside a few egg rolls or spring rolls or any Chinese cuisine.
Don't forget the sauces! Hoisin sauce, soy sauce, chili paste and ginger sauce are all perfect sauce pairings.
Delicious Asian-inspired chicken dinners such as hoisin chicken bowl, chicken teriyaki, orange chicken, lemon chicken, moo goo gai pan, sweet and sour chicken or moo shu chicken taste great with a heaping pile of fried rice.
Toss a serving or two of roasted vegetables into the mix!
Grilled chicken and baked chicken are easy, perfect main dishes to serve this tasty side with.
Fish such as baked cod or grilled salmon taste great with this perfect side dish.
Either potstickers or Chinese dumplings will pair perfectly with this Asian side!
How To Fix Mushy Fried Rice
If you have mushy fried rice on your hands, there are a few things you can do to fix the problem:
Separate rice with a fork. Clumpy rice can turn into mushy rice. Use fork tines to separate clumps to create a fluffier texture.
Reheat on the stove top. Heat a skillet over medium-high heat and add a small amount of oil. Once the oil is hot, add the fried rice and cook until rice is no longer mushy. Sometimes there can be too much moisture in the mixture and needs to be cooked down.
Bake in the oven. Spread into an even layer on a rimmed baking sheet and bake at 350 degrees F for 10-15 minutes or until excess liquid has evaporated.
How To Make Fried Rice Without Soy Sauce
Replace soy sauce in fried rice with equal amounts of coconut aminos, chicken broth, tamari or fish sauce.
How Long Is Fried Rice Good For
When stored properly in airtight containers, leftover fried rice will stay fresh in the refrigerator for up to 5 days.
Does Fried Rice Have Gluten
Both brown and white rice are naturally gluten free, but fried rice does often contain gluten. Soy sauce is the main culprit, so replace it with a GF variety such as tamari or coconut aminos when making a homemade variety.
How Long Does Soy Sauce Last
How long does soy sauce last? If you have a bottle staring at you from inside your pantry or refrigerator and you don't know whether to toss or use, you'll want to read this post!
Fried Rice Variations
Fried egg
Vegetables
Spam
Chinese-inspired vegetable (this is a classic fried rice recipe)
Tofu
Pork
Mushroom
Edamame
Recipe Notes
It is super easy to make this recipe gluten-free! Simply eliminate the soy sauce or swap it out the with Coconut Aminos.
Consider adding any type of protein! Shredded meat from a Rotisserie chicken will create a delicious chicken fried rice; kielbasa and shrimp are delicious additions, as well.
Use butter or any cooking oil can in place of sesame oil, but know that it may alter the flavor slightly. Alternatives include olive oil, vegetable oil or canola oil.
Replace the peas and carrots with other vegetables such as mushrooms, bok choy, Brussels sprouts, bean sprouts, green beans, frozen mixed veggies, zucchini, green onions, eggplant or bell peppers. Chop veggies into small pieces that are approximately pea-size and do not exceed 2 cups total.
Brown rice, white long grain rice, basmati rice and jasmine rice all work well with this recipe.
How To Cook Cauliflower Rice
It is really simple to cut out the carbohydrates in your meal by changing out regular rice with cauliflower. Cut the head of cauliflower into small florets. Add to the food processor and pulse it a few times until is resembles rice.
Don't add too much at a time because it'll change the texture of the "rice" you want to achieve. You can also opt to purchase pre-cut cauliflower from your local grocery store.
Heat 1-2 tablespoons of olive oil in a skillet over medium heat and add the riced cauliflower. Cover and cook until the cauliflower is tender, approximately 5-7 minutes.
Follow this cauliflower fried rice recipe for the most delicious Asian side dish you'll ever eat!
Ginger Sauce Recipe – Benihana Copycat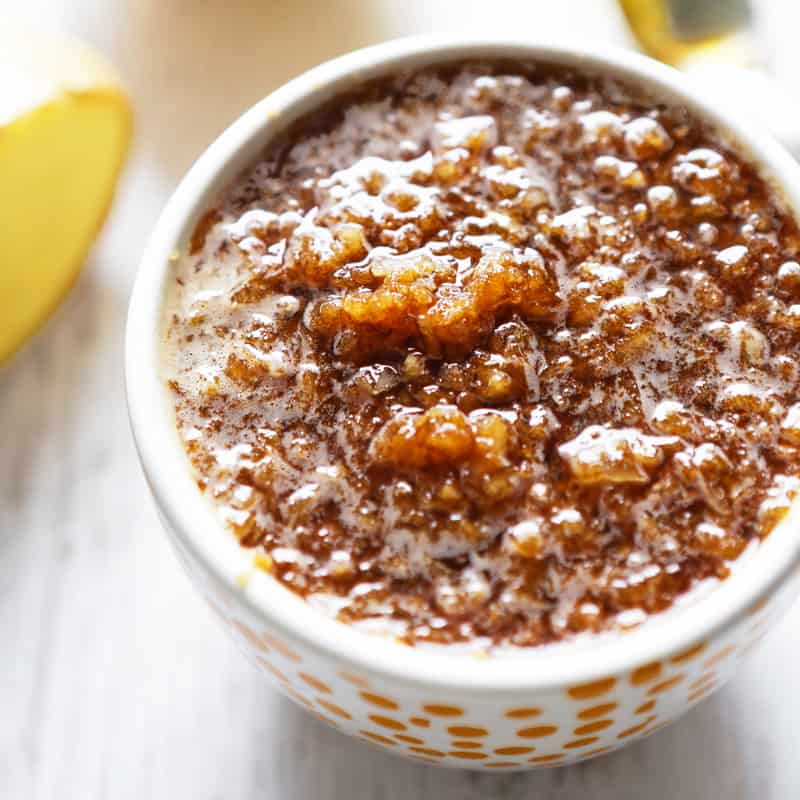 This Asian-inspired sauce is a replica of that famous ginger sauce recipe (a Benihana copycat!) you love so much. This no-cook recipe goes great with steak, veggies, rice or seafood dishes!
Hoisin Chicken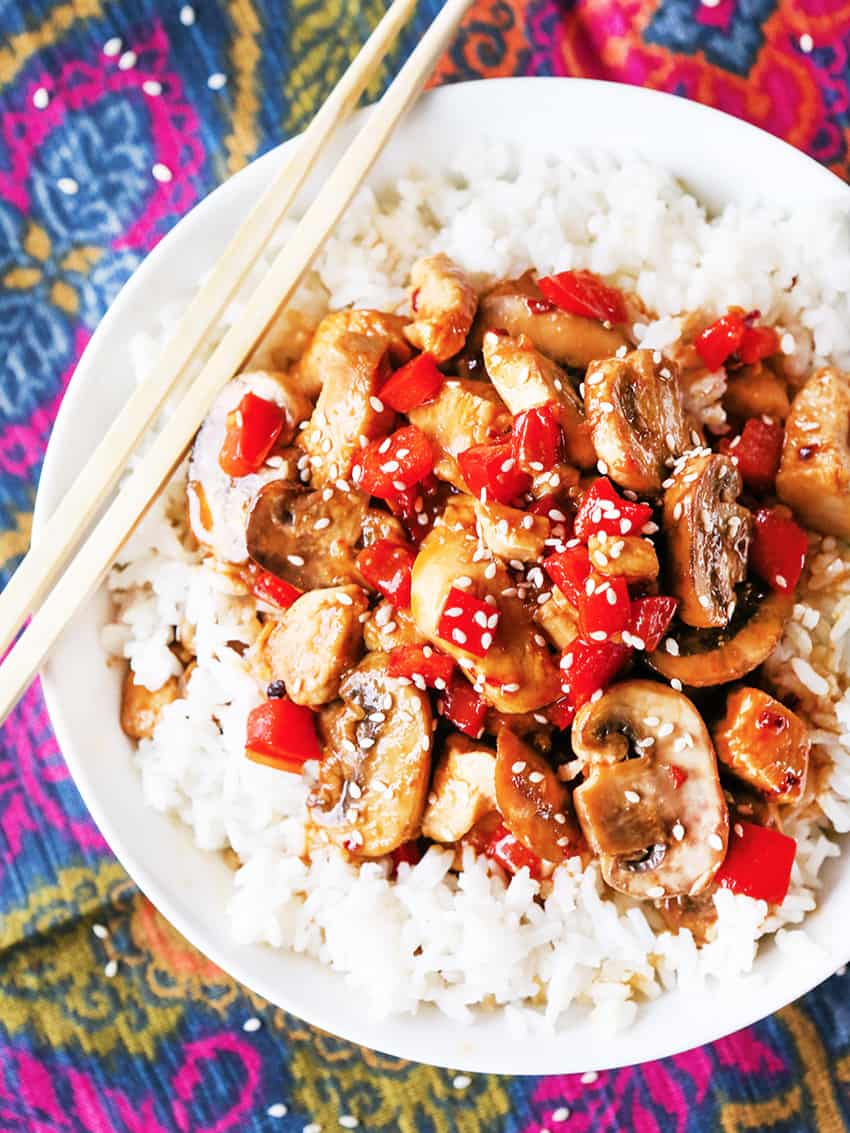 This recipe comes together in just 20 minutes total time, from start to finish. Hoisin Chicken Rice Bowls are the perfect easy recipe for lunch or dinner. Packed with flavor, color, texture and even a punch of spice!
Shrimp Pad Thai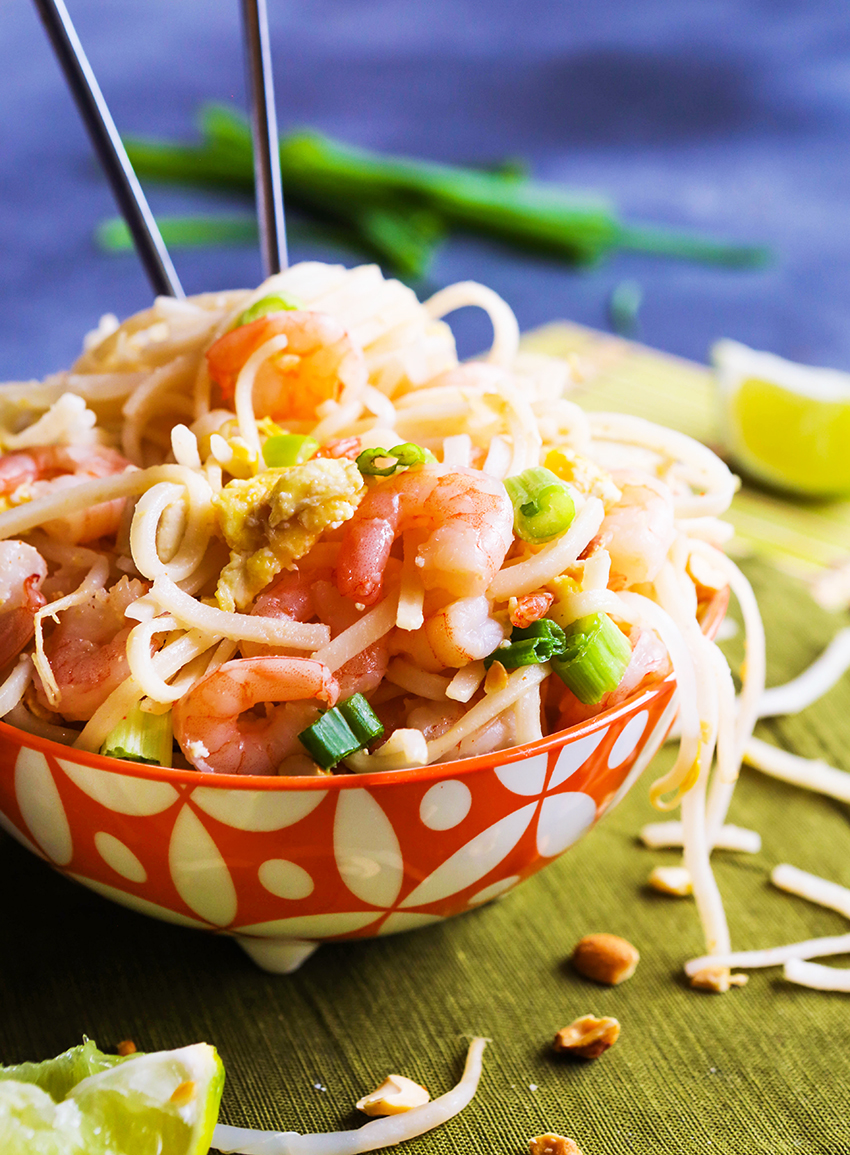 This easy Pad Thai recipe with shrimp and tofu is done in less than 30 minutes! Fresh and crunchy vegetables over noodles are mixed with delicious sauce!
Roasted Vegetables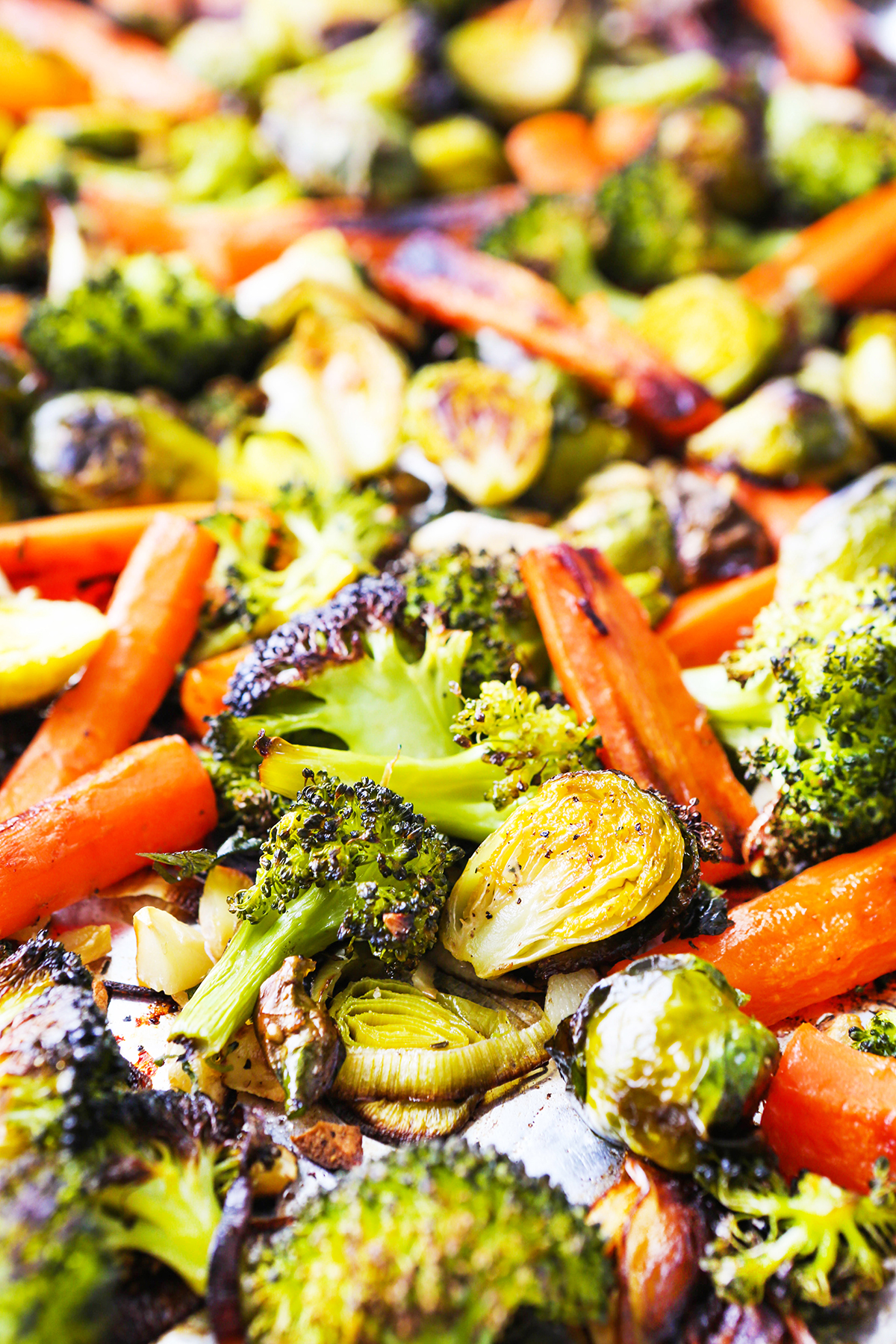 Roasted broccoli and carrots will turn veggie haters into veggie lovers! Swap out vegetables in this recipe for any you might have on hand, such as cauliflower, zucchini, mushrooms or onions.
Teriyaki Sauce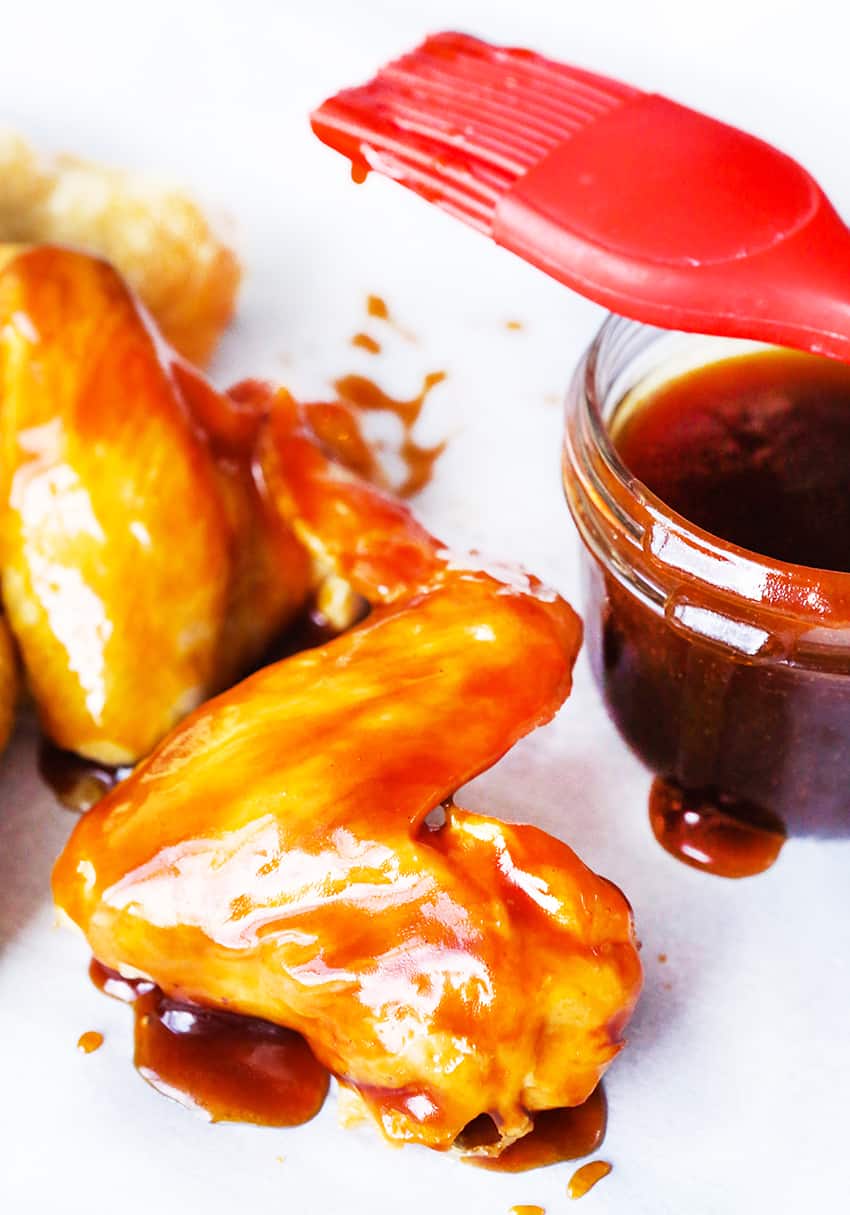 Teriyaki sauce with honey is easy to make at home with just a few ingredients and it's done in a few minutes! Add it to stir fry, chicken wings or your next plate of Asian cuisine for extra flavor.
Crockpot Veggies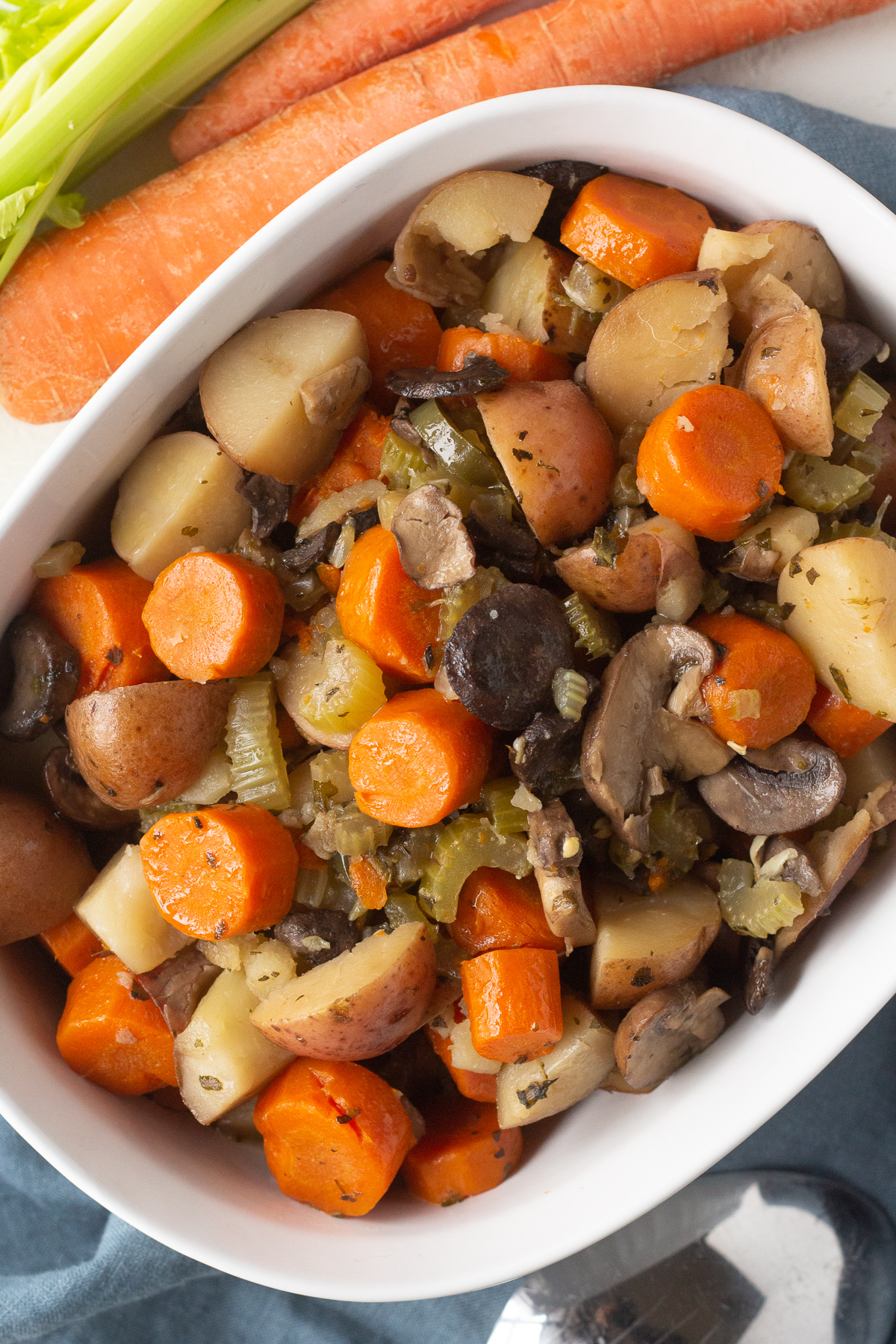 Making vegetables in the crock pot is a great way to use up extra veggies! Enjoy them now or freeze for another time. Feel free to swap out veggies from the recipe with whatever you have on hand.
Chicken Vegetable Soup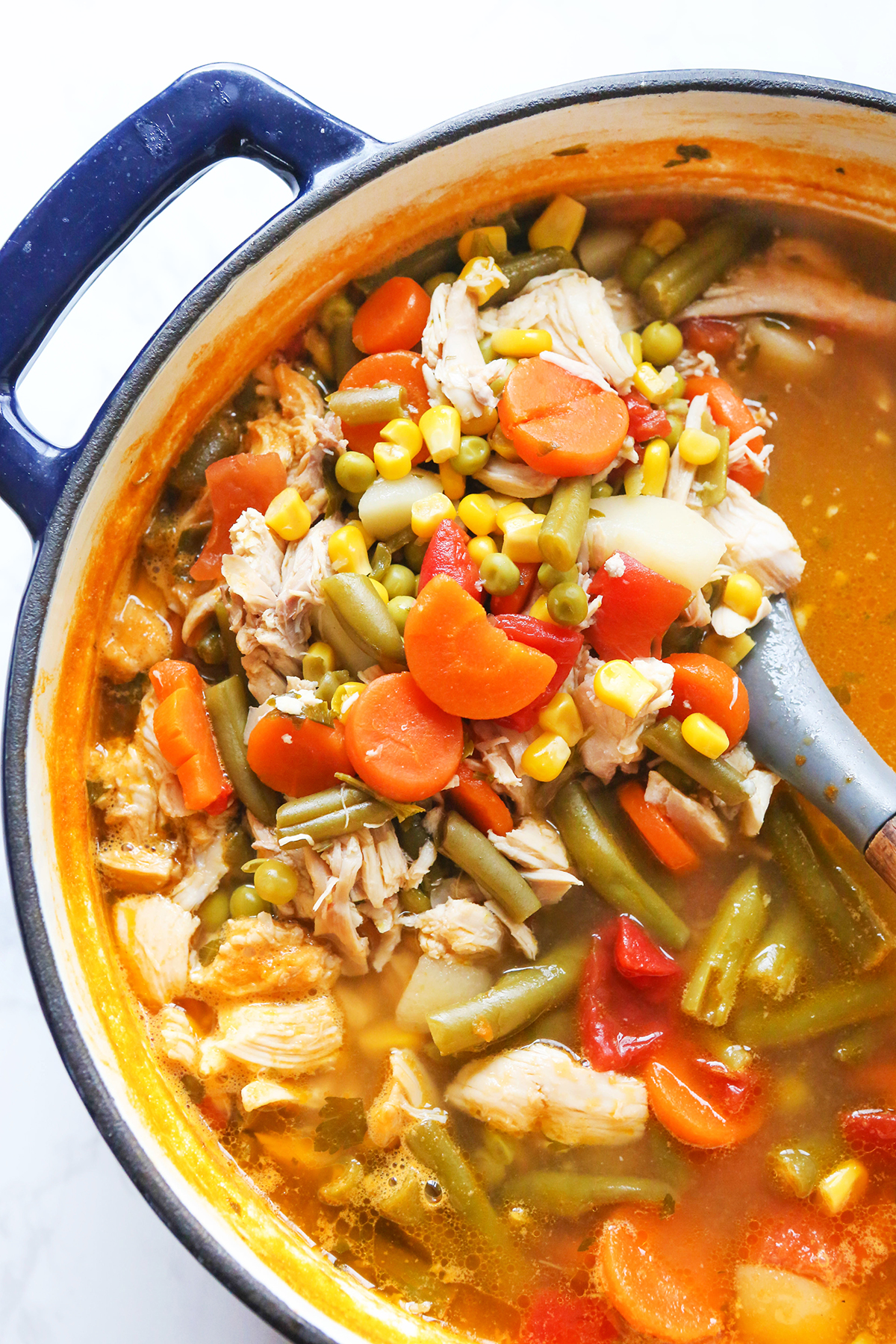 This simple Chicken Vegetable Soup recipe is the easiest soup you'll ever make. You'll likely be able to find all of the vegetables in your pantry. Great dinner option to pull together in a pinch!
Grilled Chicken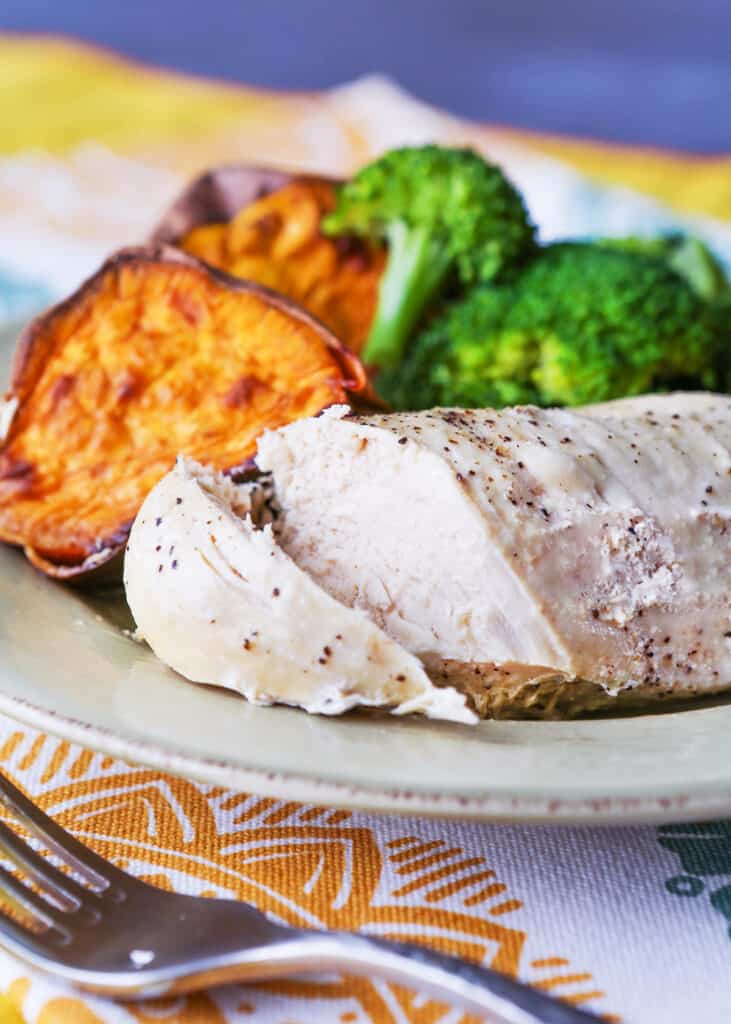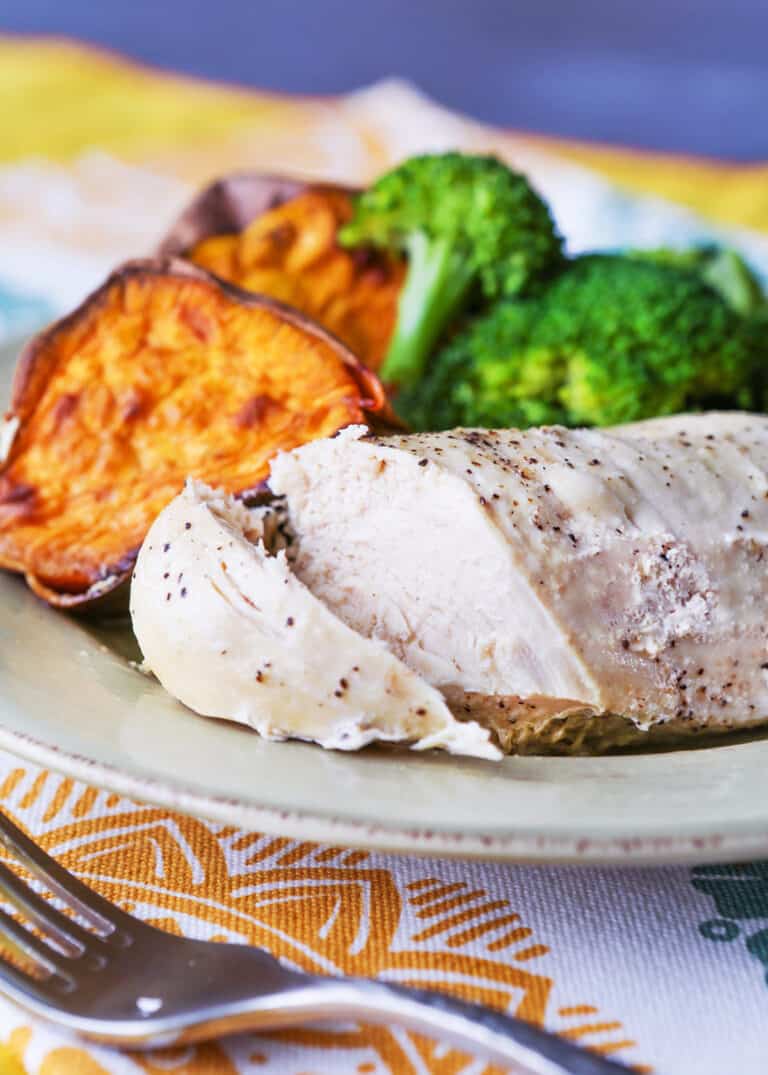 You can cook Instant Pot grilled chicken to simulate the tender, perfect chicken that comes from the grill. Start with thawed or frozen to create the most delicious chicken you will ever make.
Air Fryer Frozen Salmon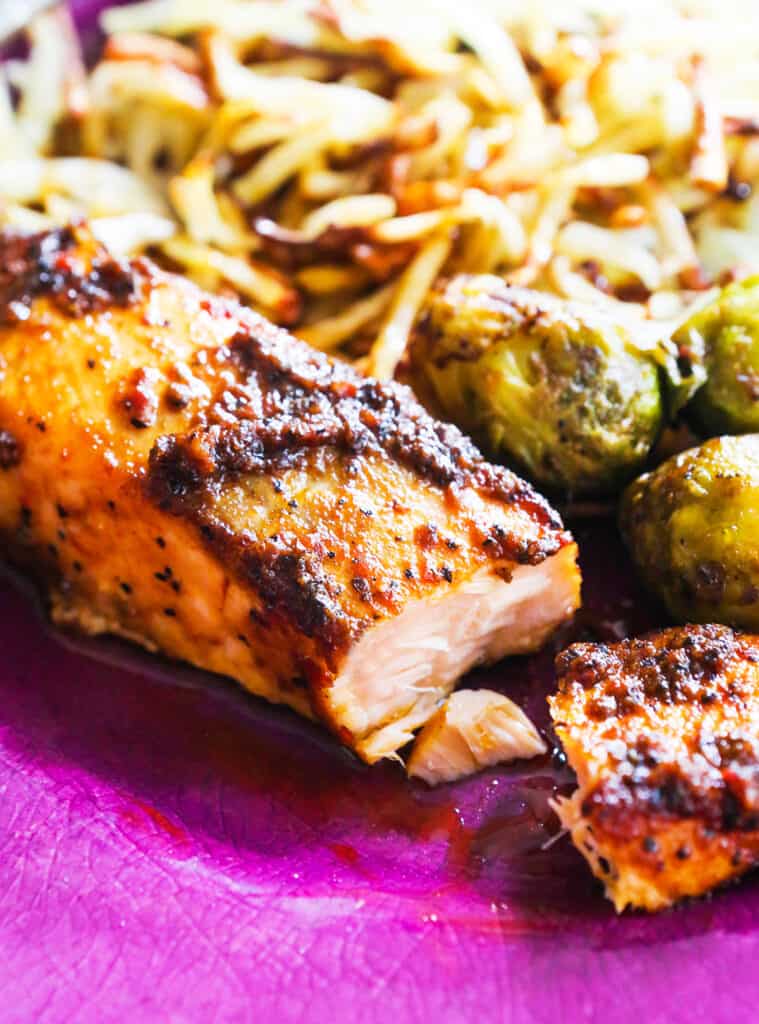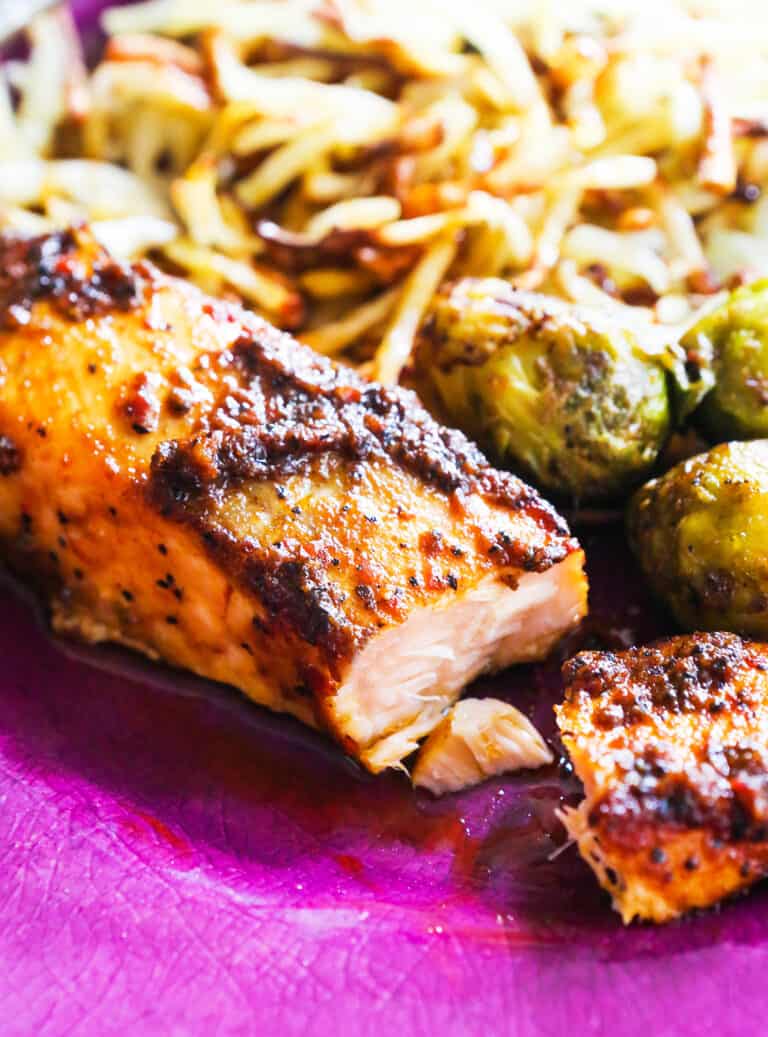 Grab salmon straight from your freezer and cook it perfectly in mere minutes. This Air Fryer Frozen Salmon will simplify busy weeknights without holding back on flavor. Perfect quick dinner to throw together at the last minute!
Frozen Dumplings in the Air Fryer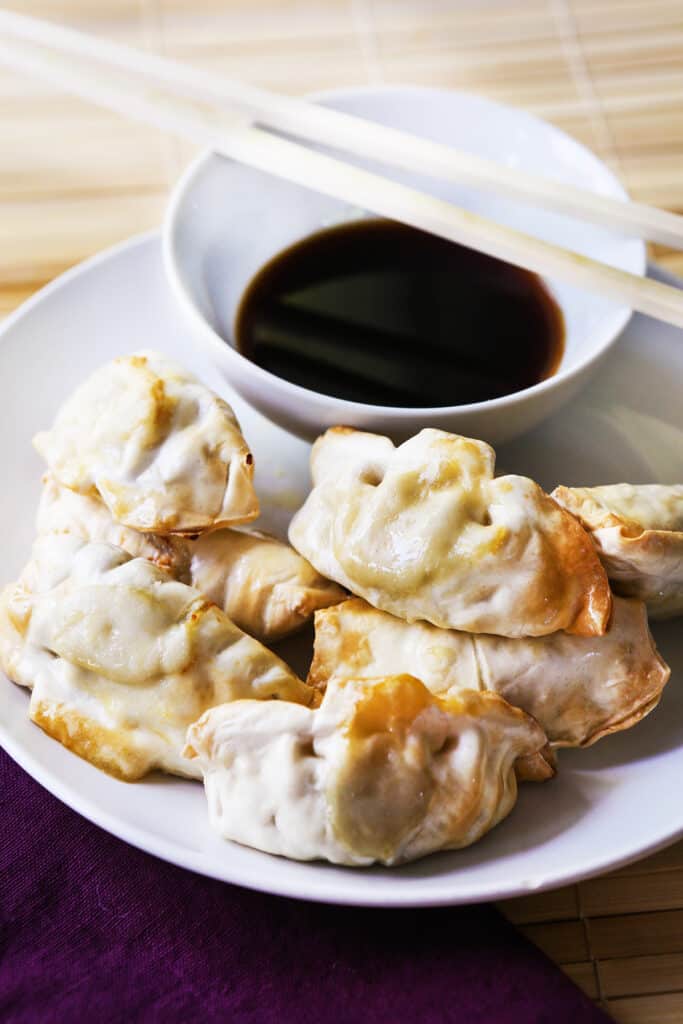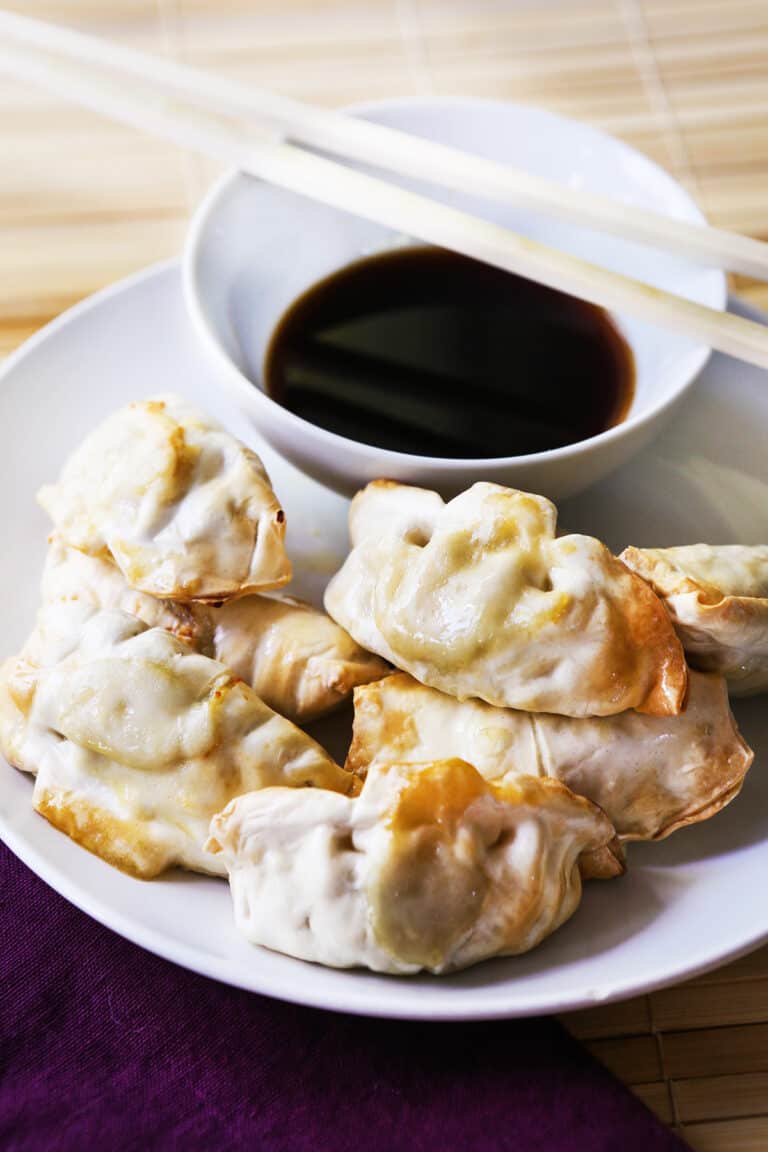 Learn how to make this frozen dumplings in air fryer recipe quickly and deliciously in a matter of minutes! Straight from the freezer to your air fryer, this is the best way to enjoy the many different types of dumplings available in the freezer aisle.
Air Fryer Chicken Tenders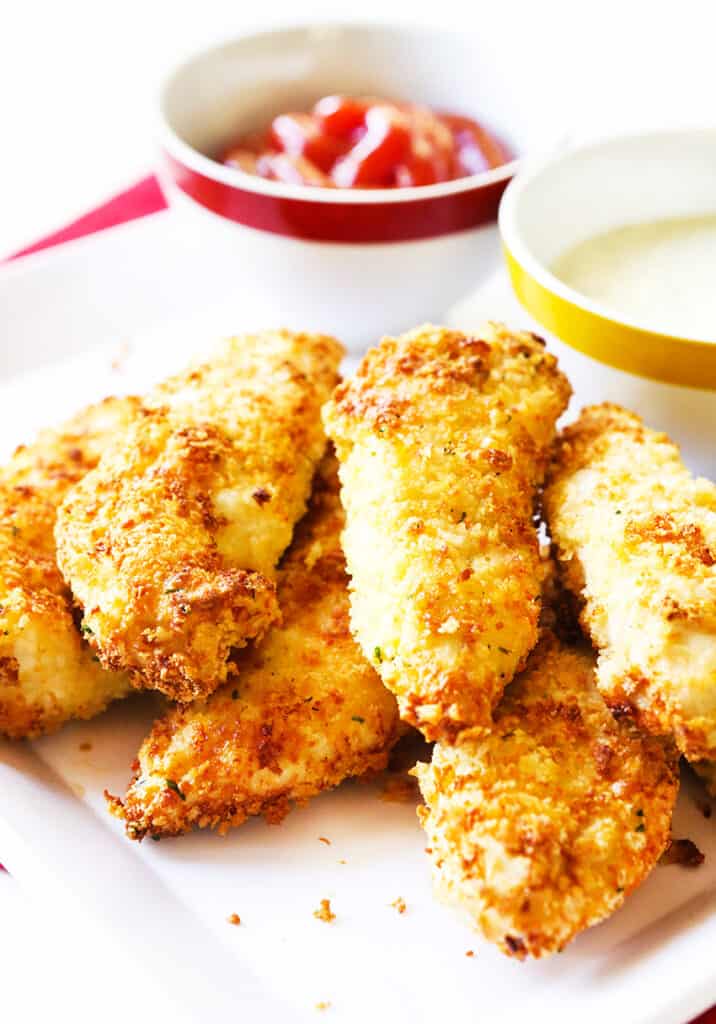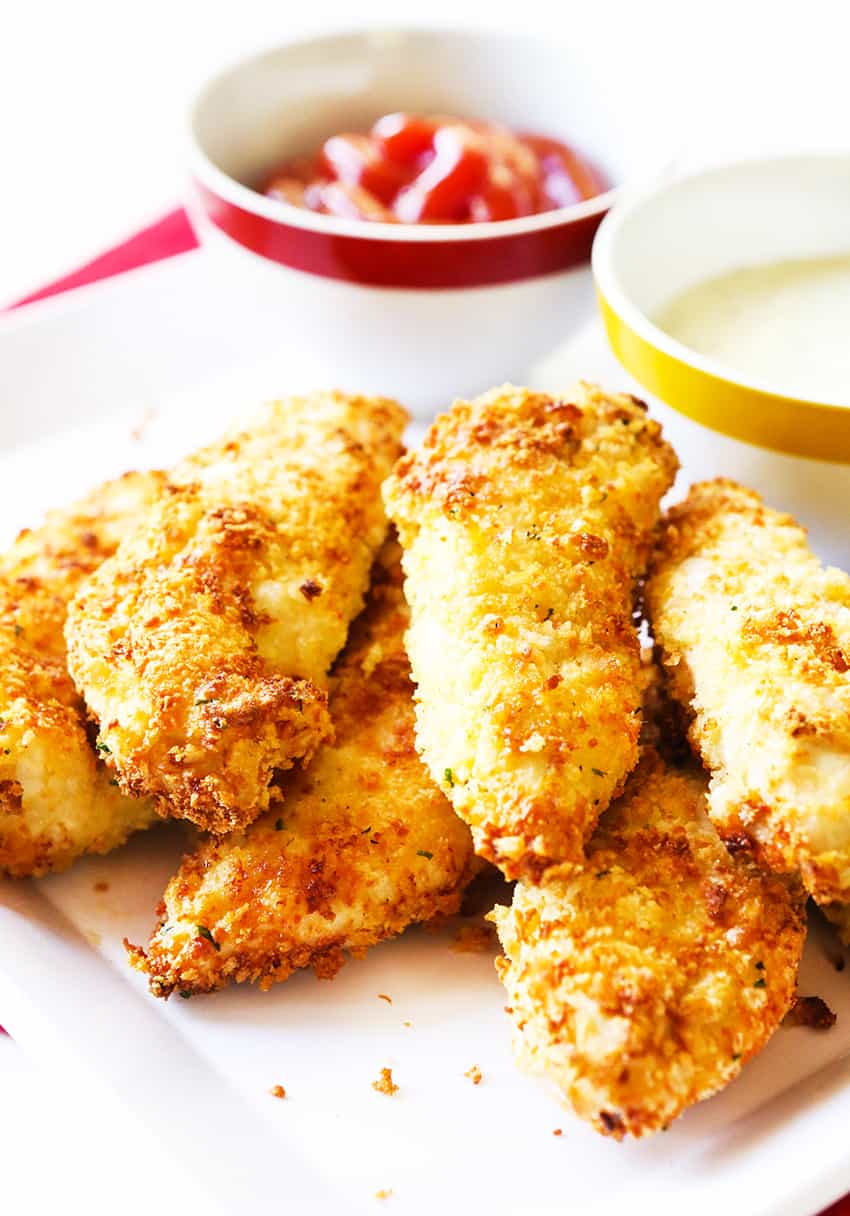 Air Fryer Chicken Tenders are healthier and more delicious than anything you find in the frozen aisle. Great as a kid dinner or adult appetizer!
Easy Orange Chicken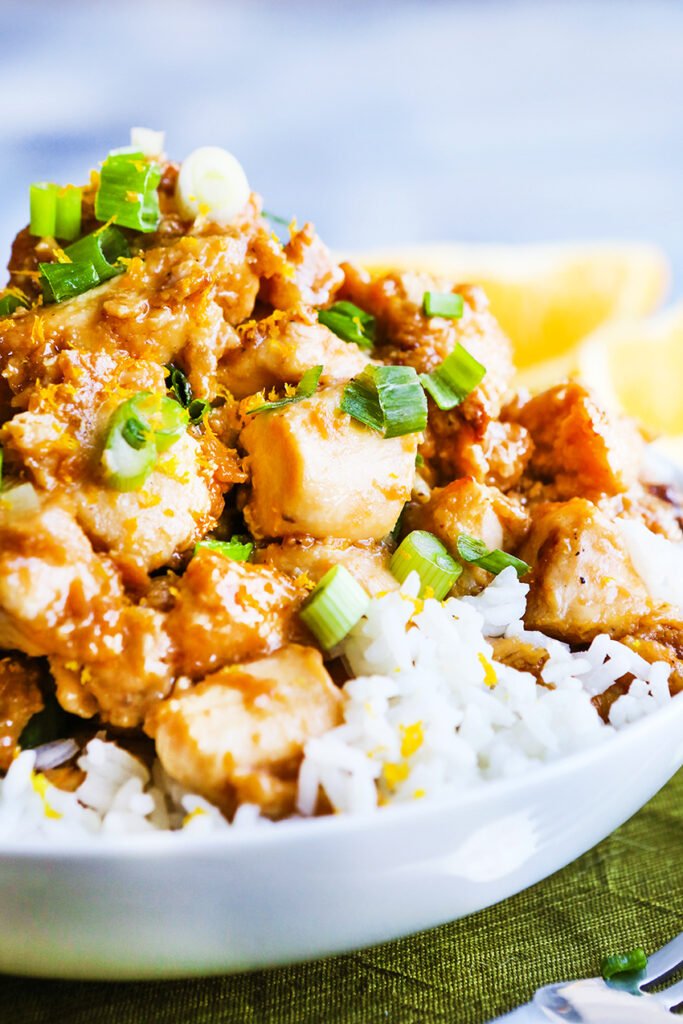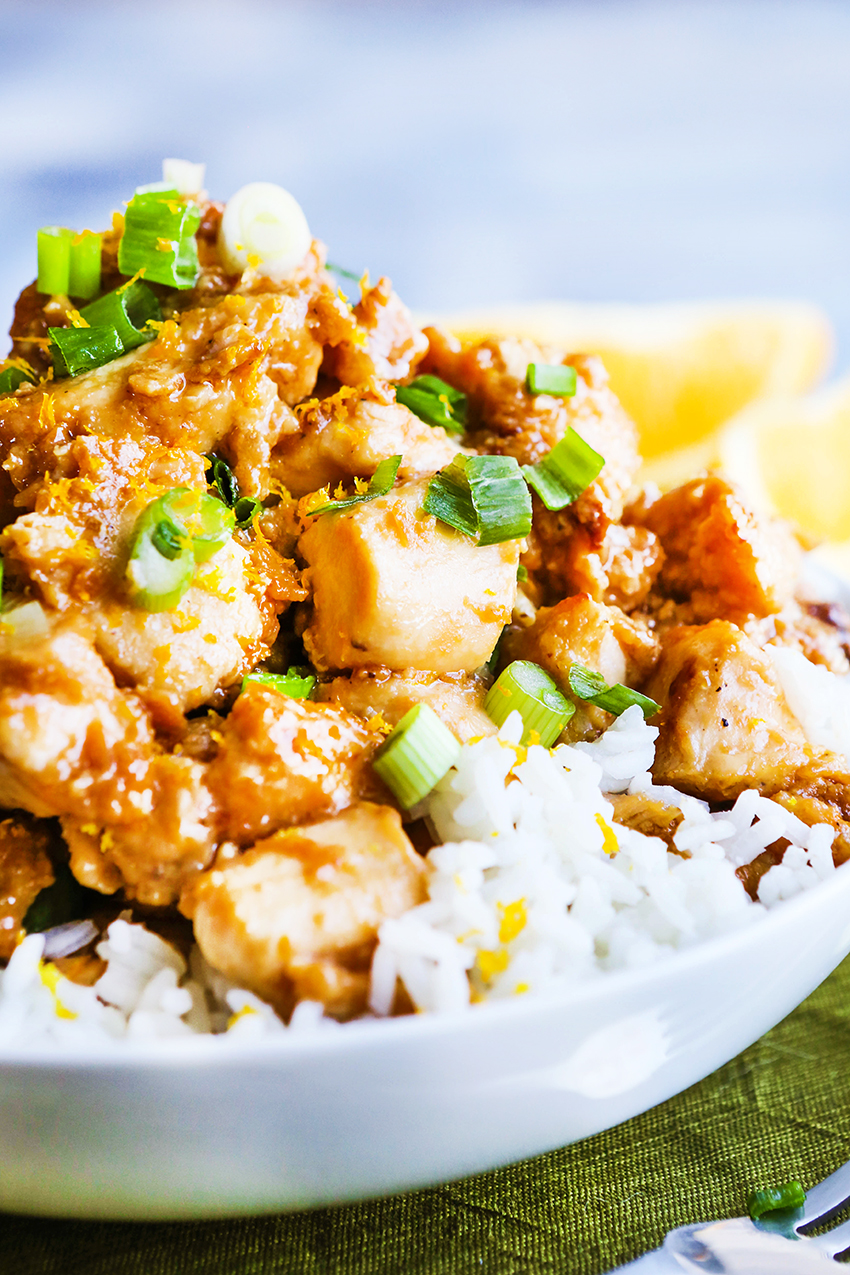 Enjoy Chinese takeout at home! This easy orange chicken recipe is one of those popular Chinese dishes that you'll never forget! No deep frying required. Great easy dinner option for busy nights.
Mongolian Beef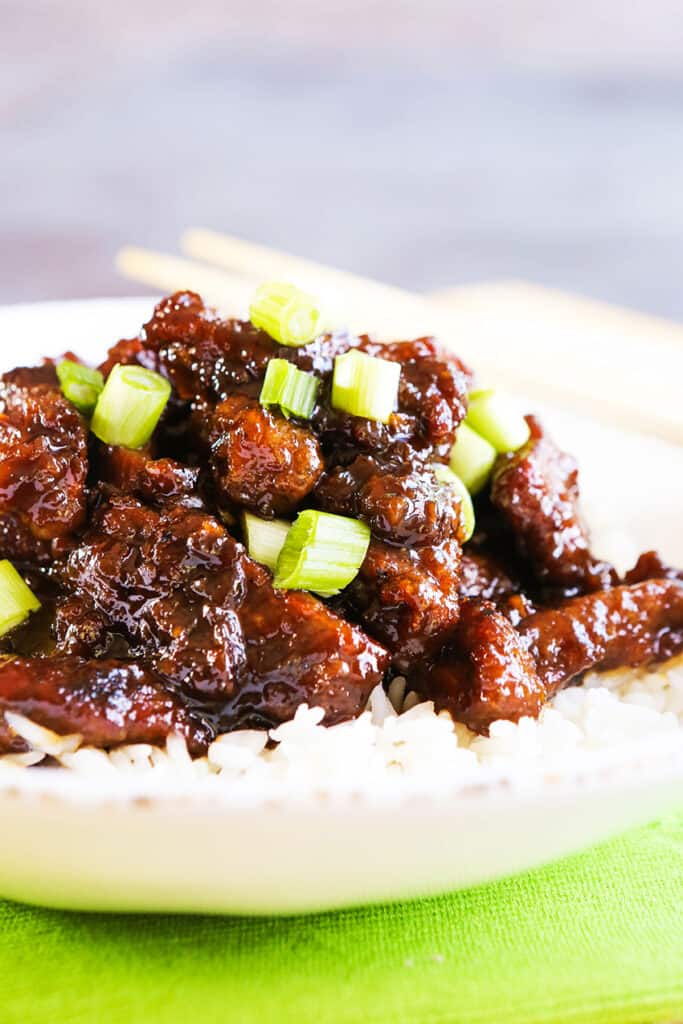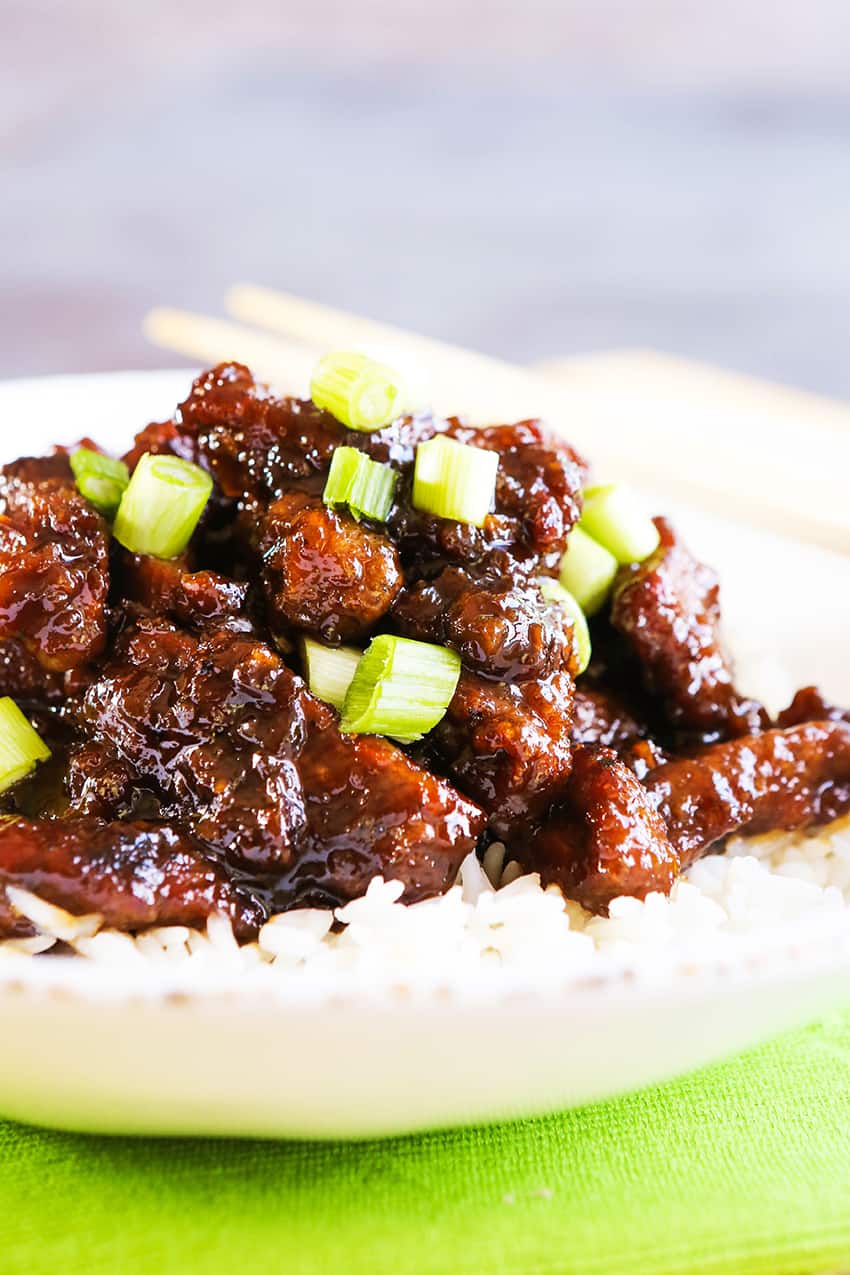 This is the best Mongolian Beef recipe you will find! It takes less than 30 minutes to make and tastes even better than your favorite Chinese takeout. Fragrant garlic, soy sauce and crispy flank steak creates a delicious, quick and easy dinner that rivals P.F. Chang's!
Roasted Broccoli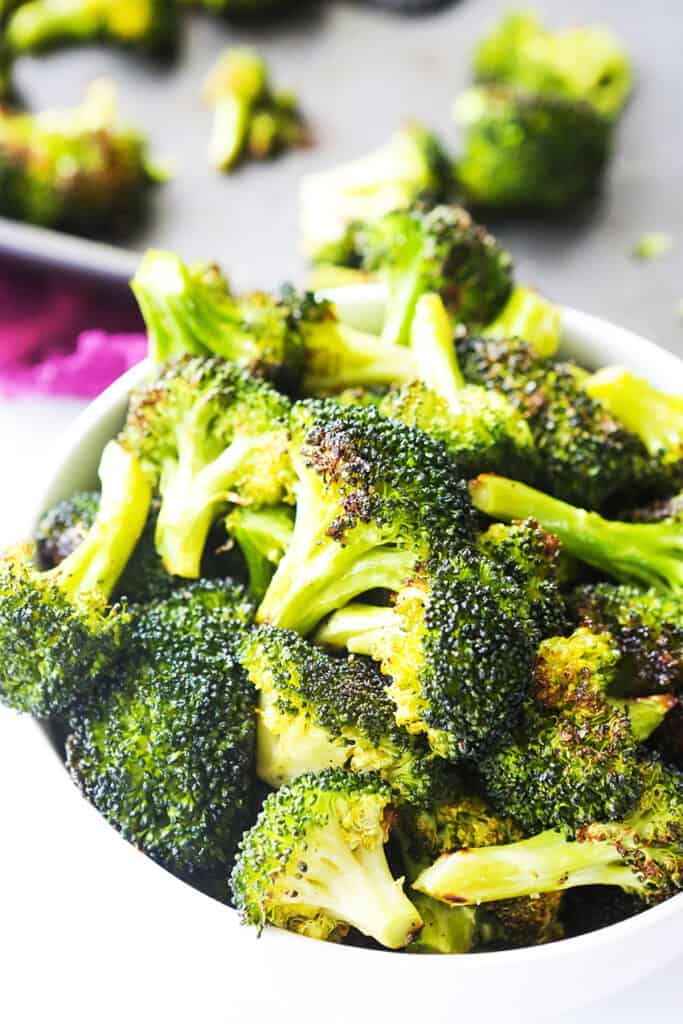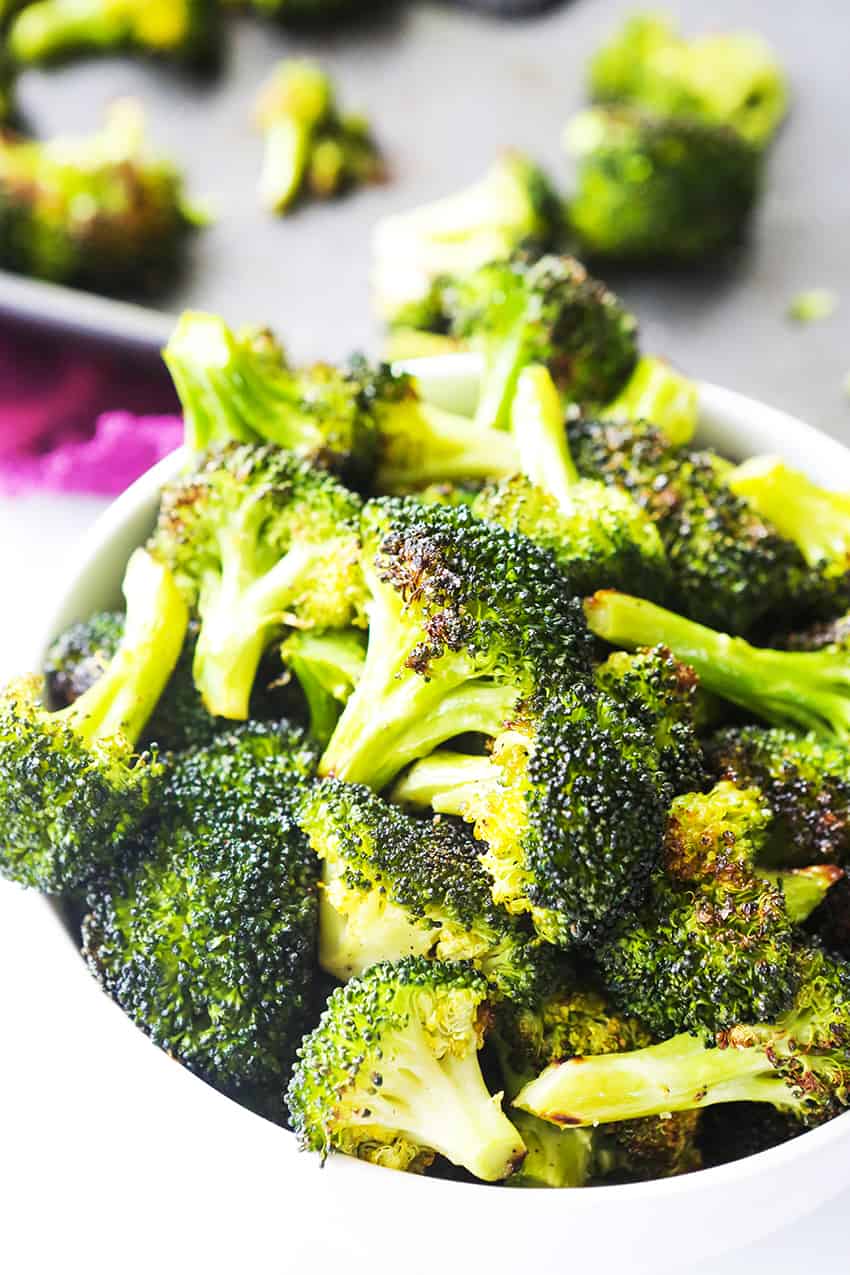 Make this roasted broccoli recipe to accompany your next meal. Roasting broccoli is super easy and it is so good it tastes like candy!
Instant Pot Beef and Broccoli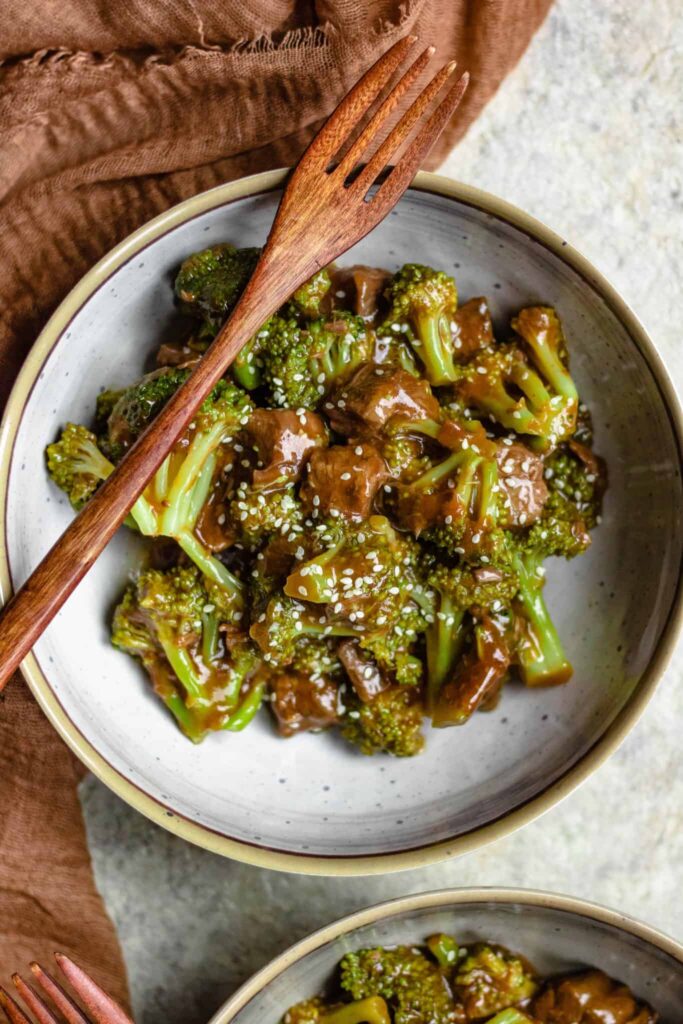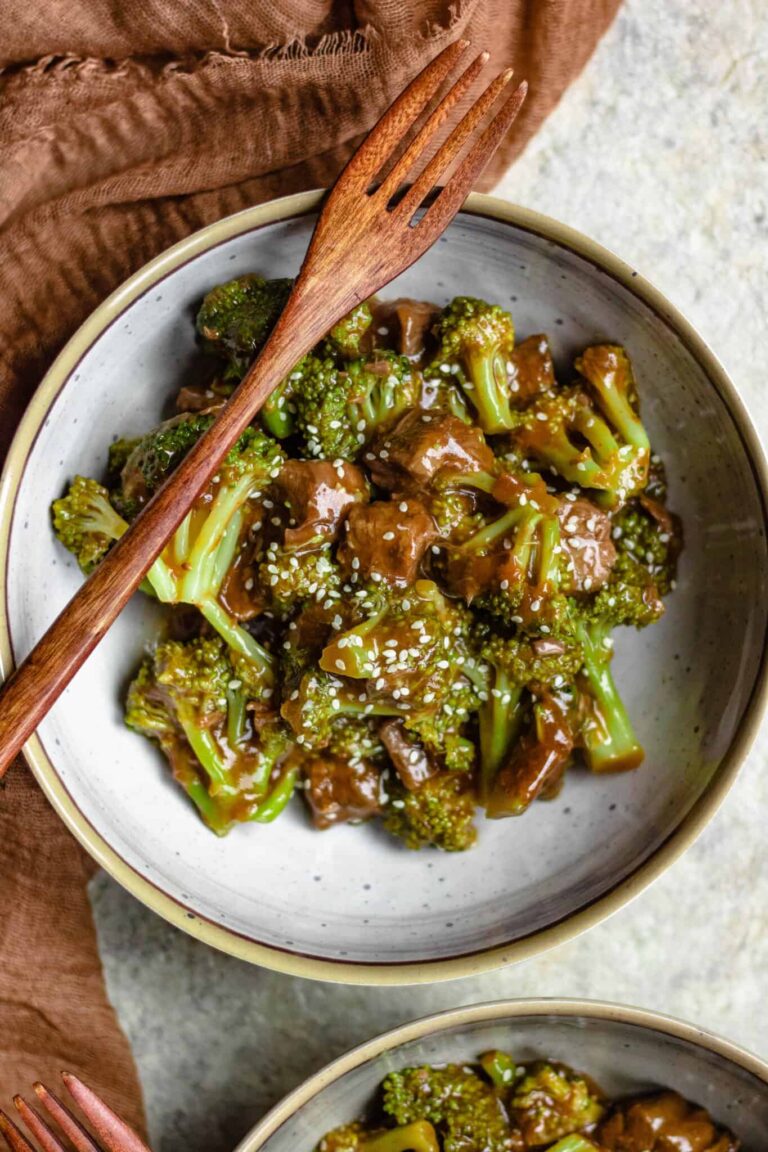 This Instant Pot Beef and Broccoli (from Foreign Fork) is an awesome take on a Chinese American classic! You can make this recipe on the stovetop, but making it in the Instant Pot is so much better! Every step of this recipe can be made in the Instant Pot from start to finish. Enjoy!
Black Pepper Chicken (Panda Express Copycat)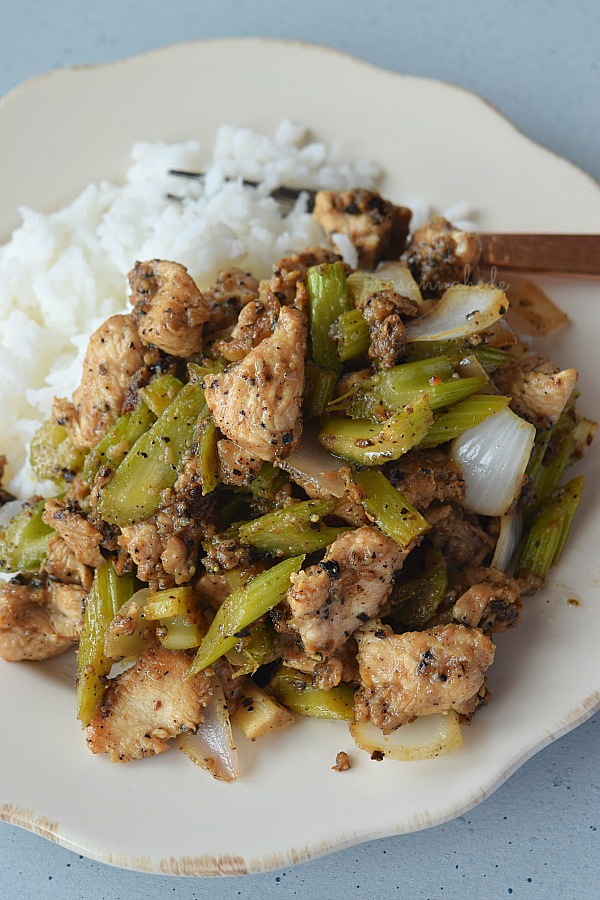 Who loves Panda Express food? if you raised your hand then here is the recipe that you will love Black Pepper Chicken (from Savory Bites Recipes).
Moo Goo Gai Pan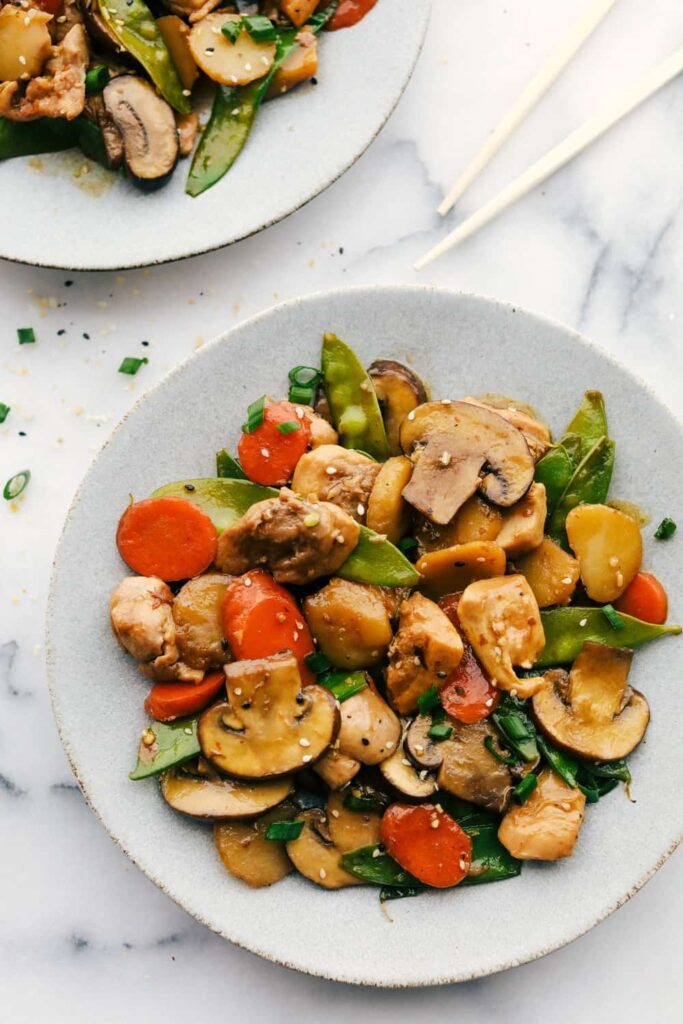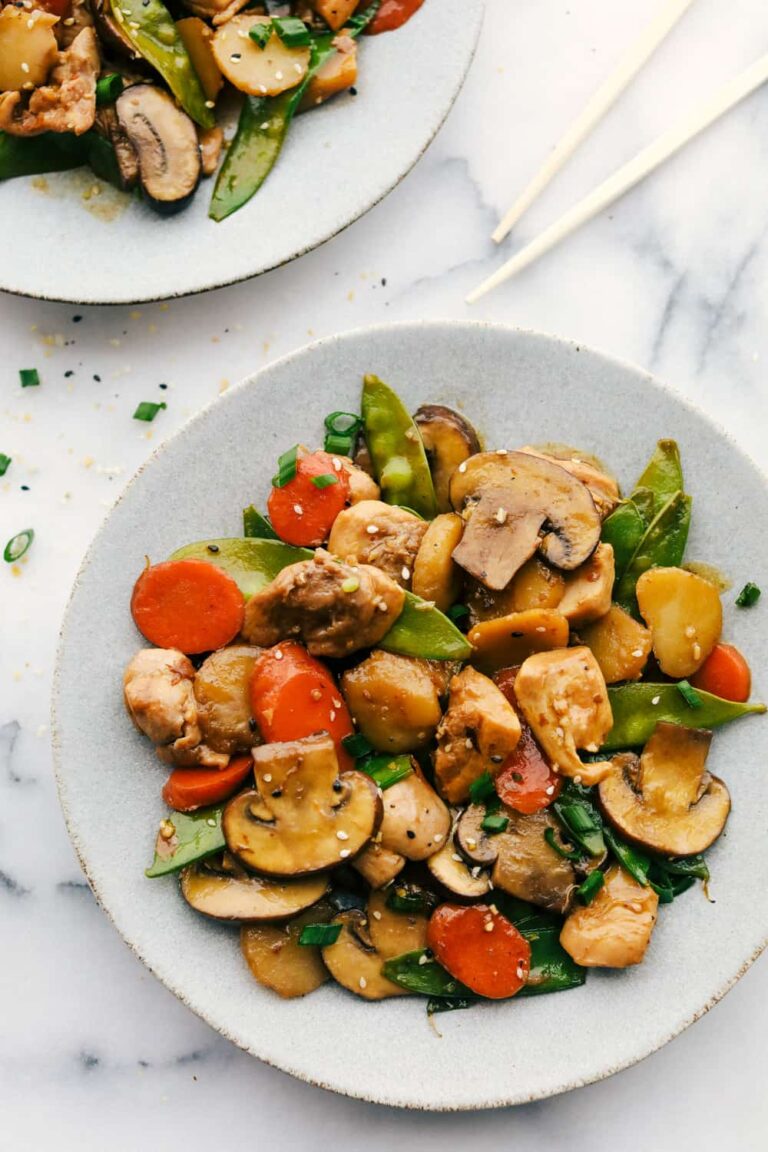 Moo Goo Gai Pan is a classic Chinese dish with tender chicken pieces and mushrooms then add in crisp vegetables such as carrots, water chestnuts, snow peas all stir fried together with a special white sauce poured over top and simmered all together. Way better than take out and only 20 minutes!
Egg Drop Soup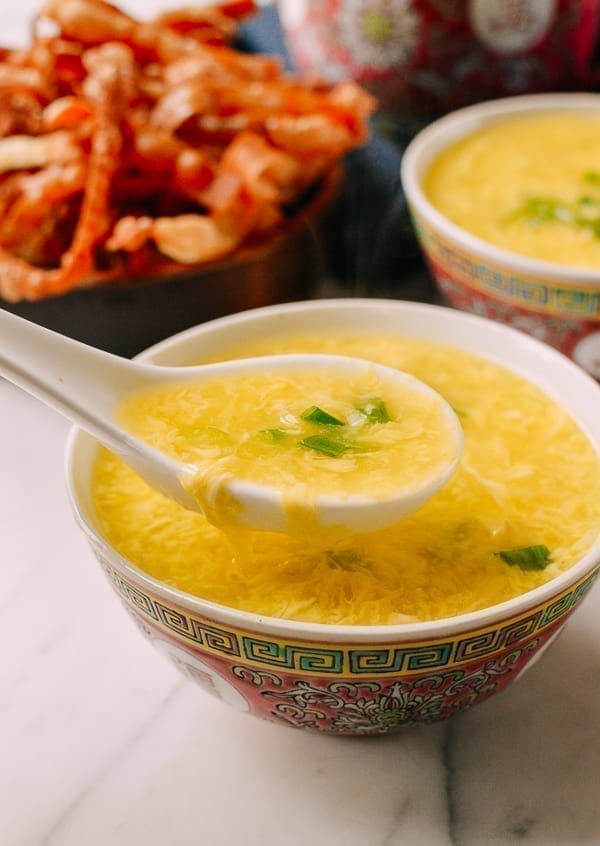 This easy egg drop soup recipe (from Woks of Life) will taste just like your favorite Chinese restaurant's egg drop soup (maybe a little better). It's delicious, and can be made in minutes.
Egg Rolls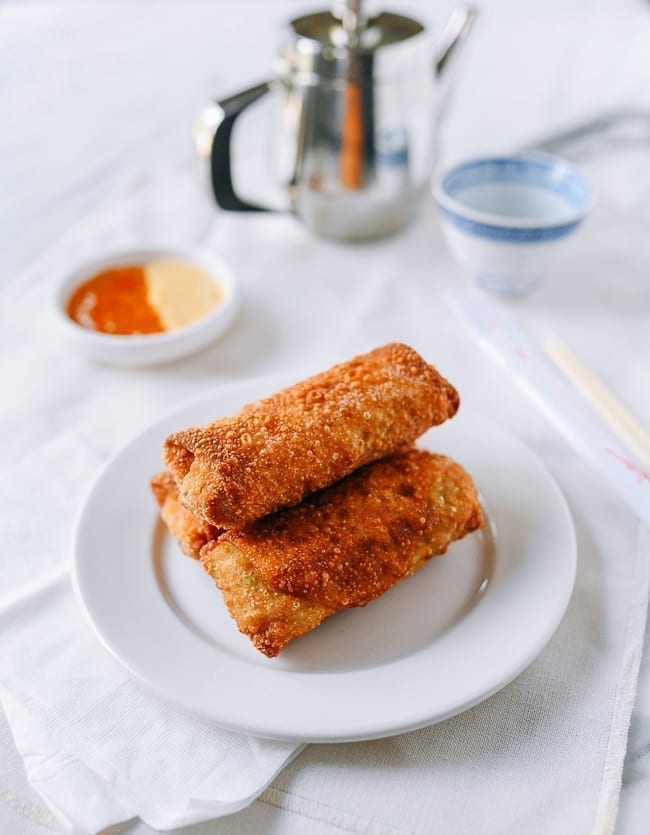 Egg rolls (from The Woks of Life) are the quintessential Chinese takeout food. Here's our family's restaurant recipe—a 100% accurate, easy-to-follow egg roll recipe to make at home!
Teriyaki Chicken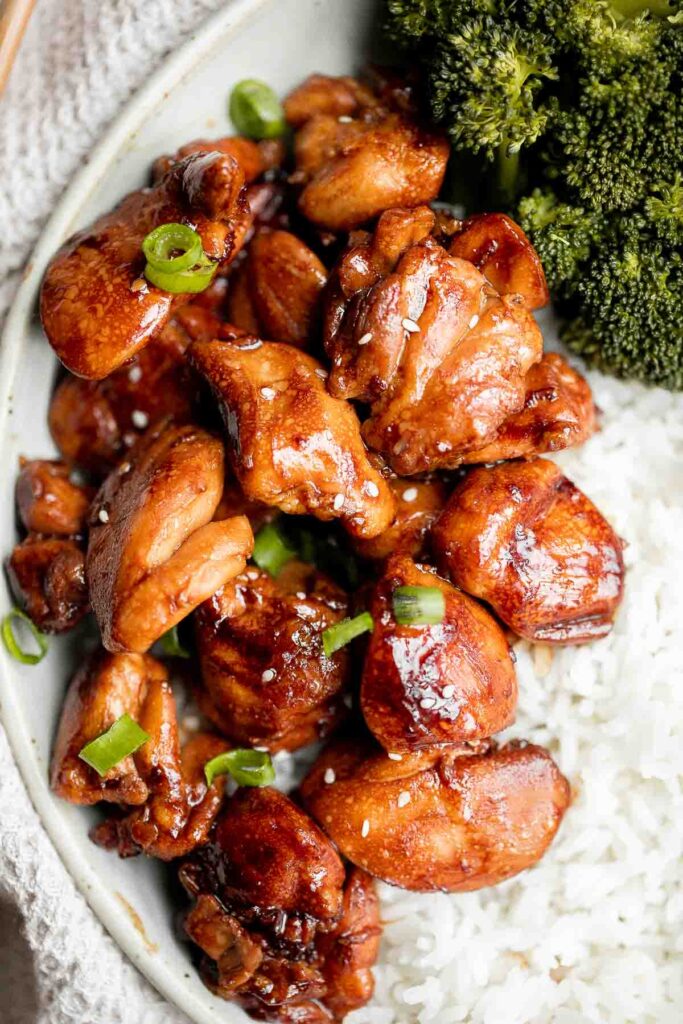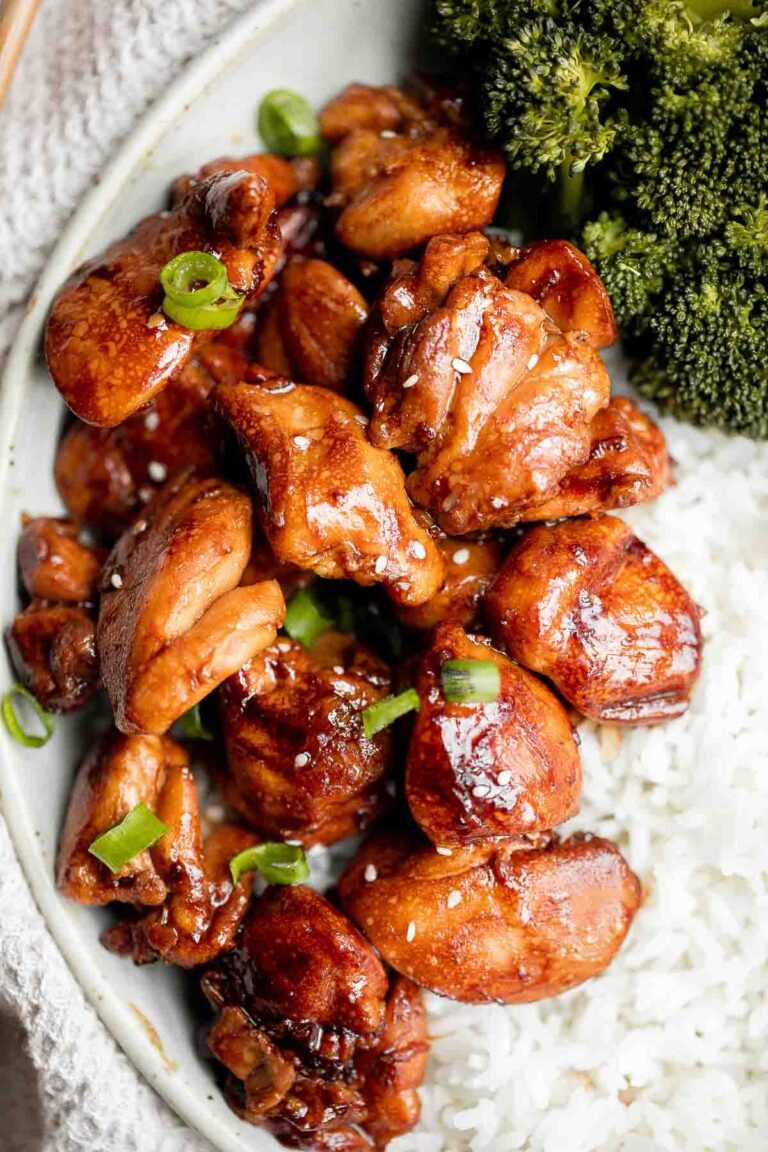 Chicken Teriyaki (from Ahead of Thyme) is a quick and easy chicken stir fry that is delicious, flavorful, and healthy.
Bite-sized pieces of chicken are stir-fried and smothered in a thick, sweet and savory homemade teriyaki sauce, topped with green onions and sesame seeds, and served over a bowl of steamed rice. This 30-minute Asian restaurant favorite is so much better and faster than ordering takeout.
Pork Ribs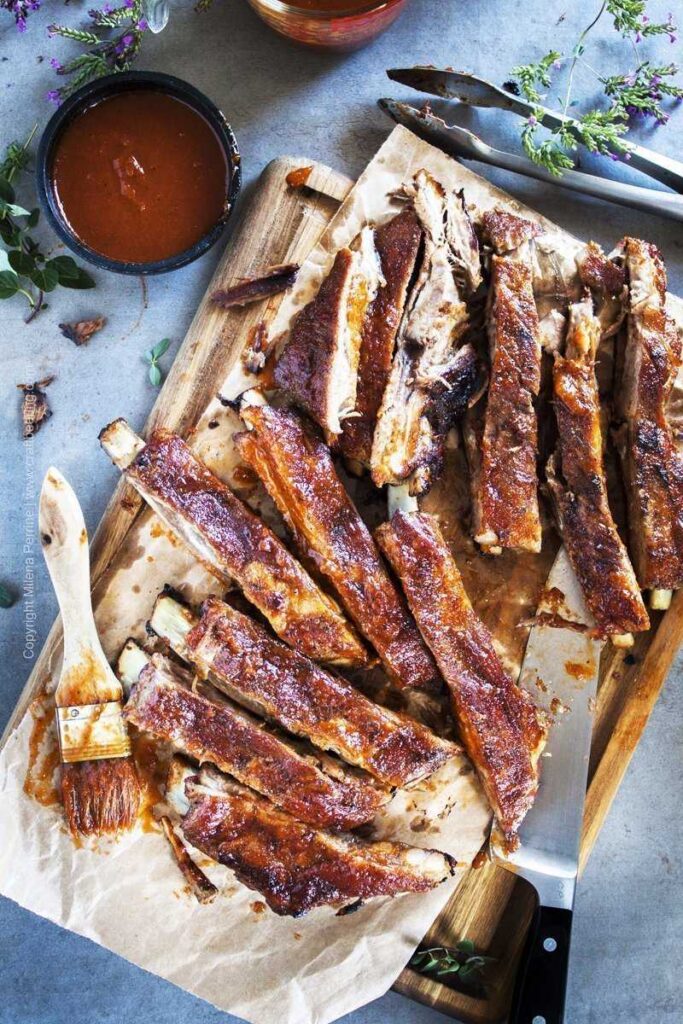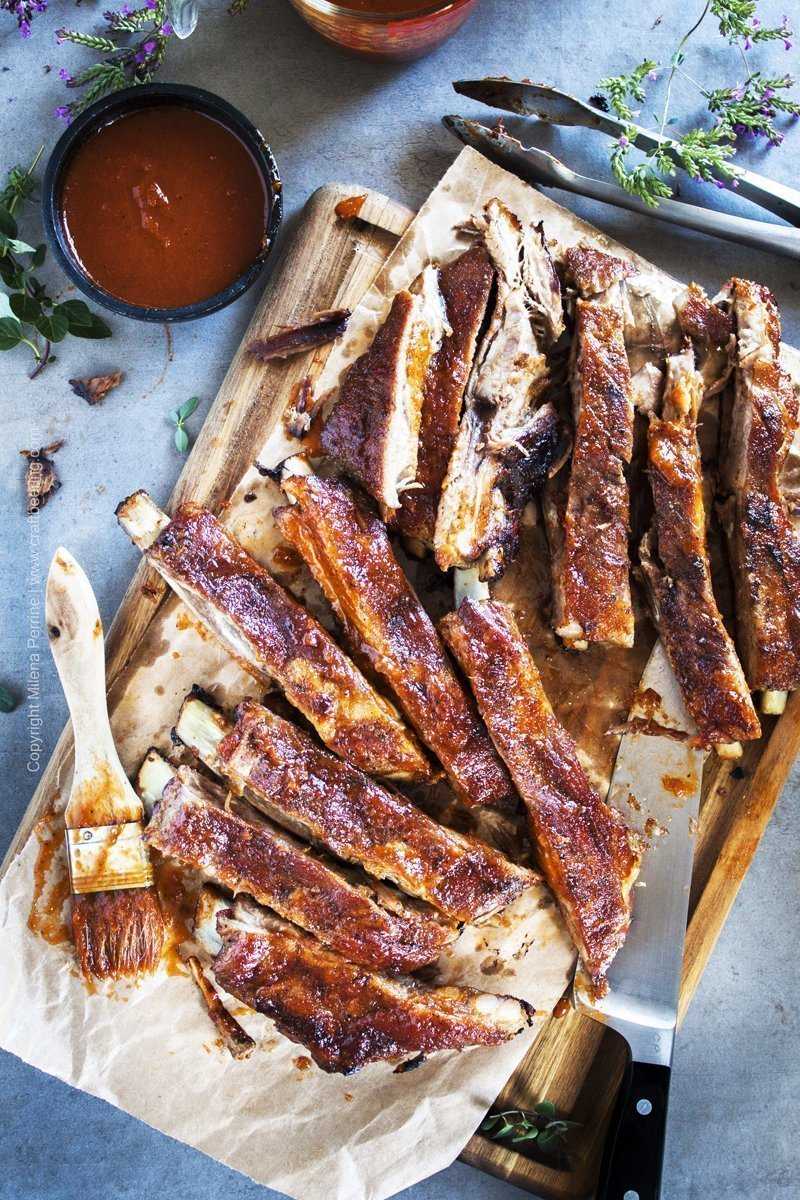 How to cook spare ribs (from Craft Beering) in the oven for fall-off-the-bone tender and flavorful meat.
Spicy New Orleans Shrimp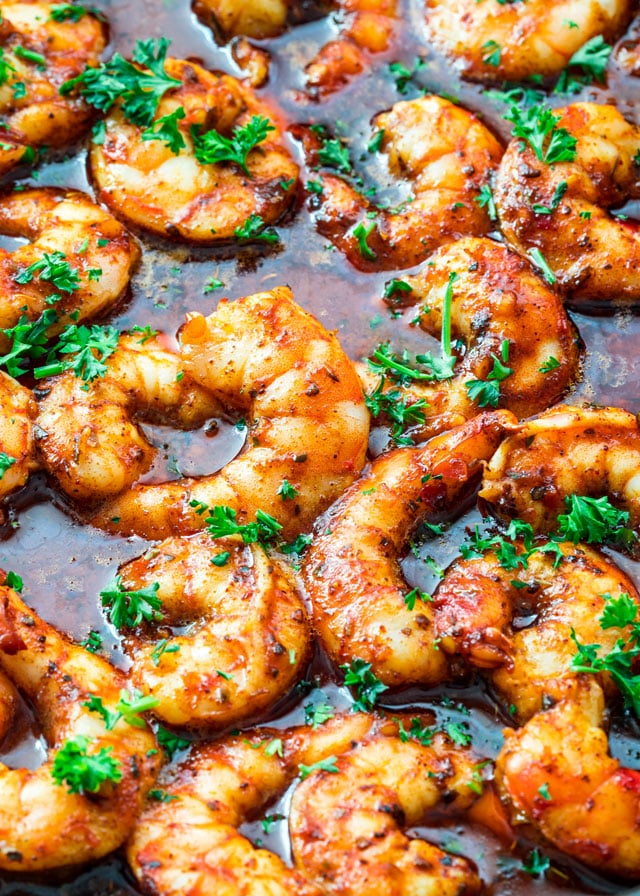 These Spicy New Orleans Shrimp (from Jo Cooks) are hot, spicy, decadent, bold and super delicious, just the thing to satisfy your cravings!
Sweet and Sour Pork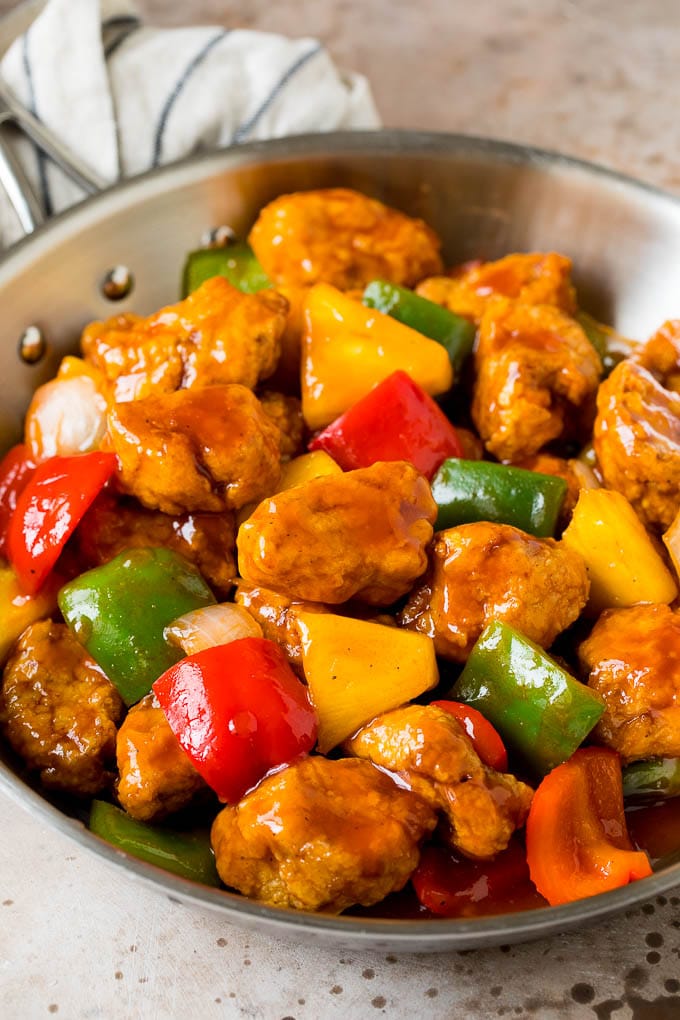 This sweet and sour pork (from Dinner At The Zoo) is chunks of pork tenderloin that are breaded and fried, then tossed with pineapple and fresh vegetables in a homemade sauce. A classic stir fry that's even better than what you would get at a restaurant!
How To Make Fluffy Moist Scrambled Eggs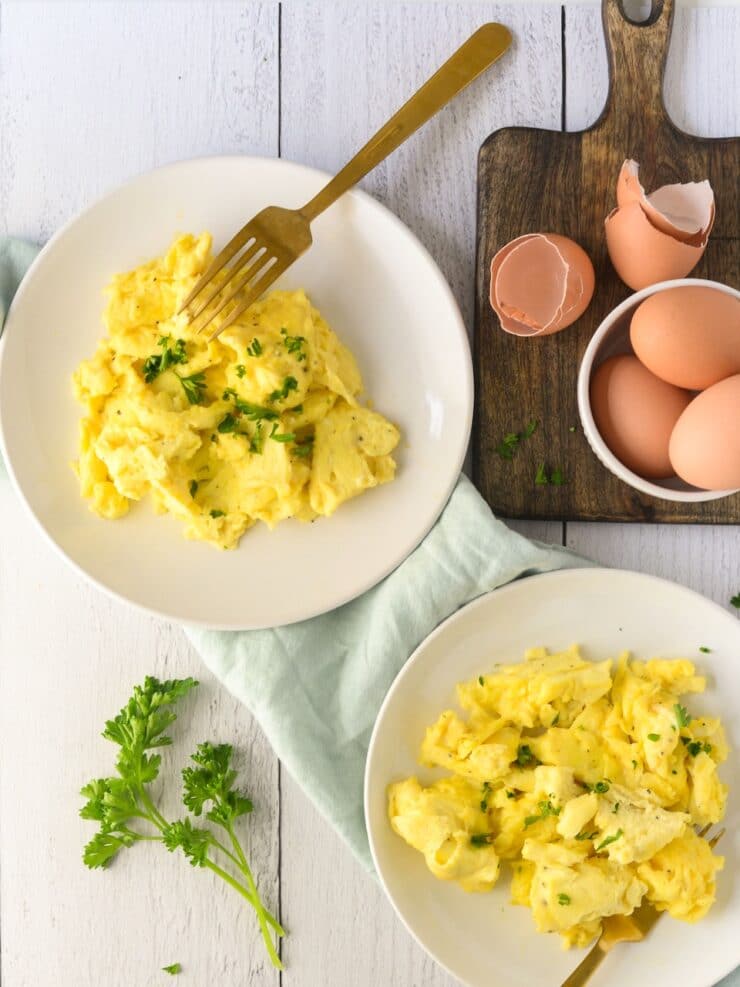 How to Make Fluffy Moist Scrambled Eggs (from Tori Avey) – A method for cooking fluffy, moist, flavorful and evenly cooked scrambled eggs. Get great results every time with a few simple tips.
Paneer Kali Mirch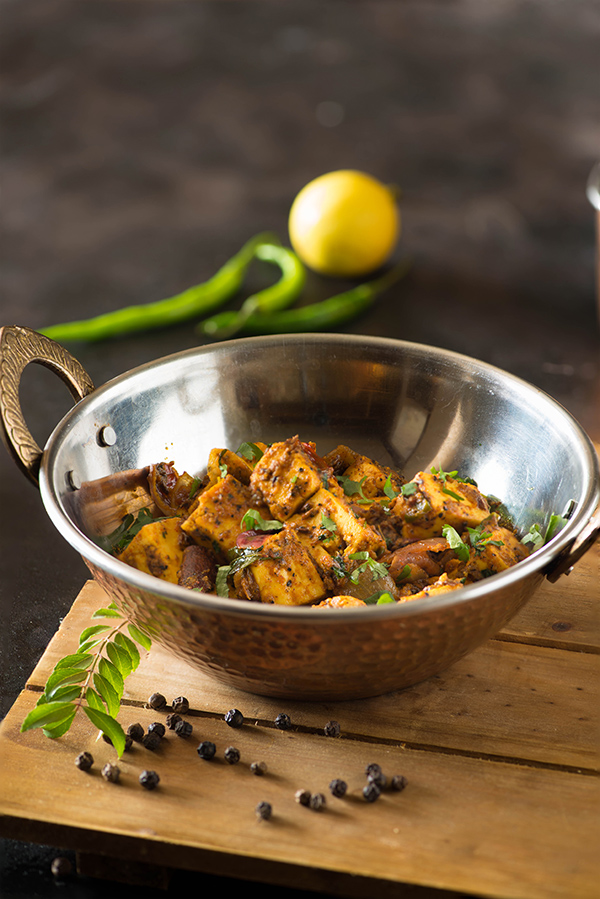 Paneer Kali mirch or Paneer pepper masala recipe (from My Tasty Curry). 20 minutes quick Paneer recipe perfect for Indian weeknight dinner.