Mushroom soup is such a comforting dish that is also easy to make. If you plan on serving it as a main dish, read on for ideas about what to serve with mushroom soup!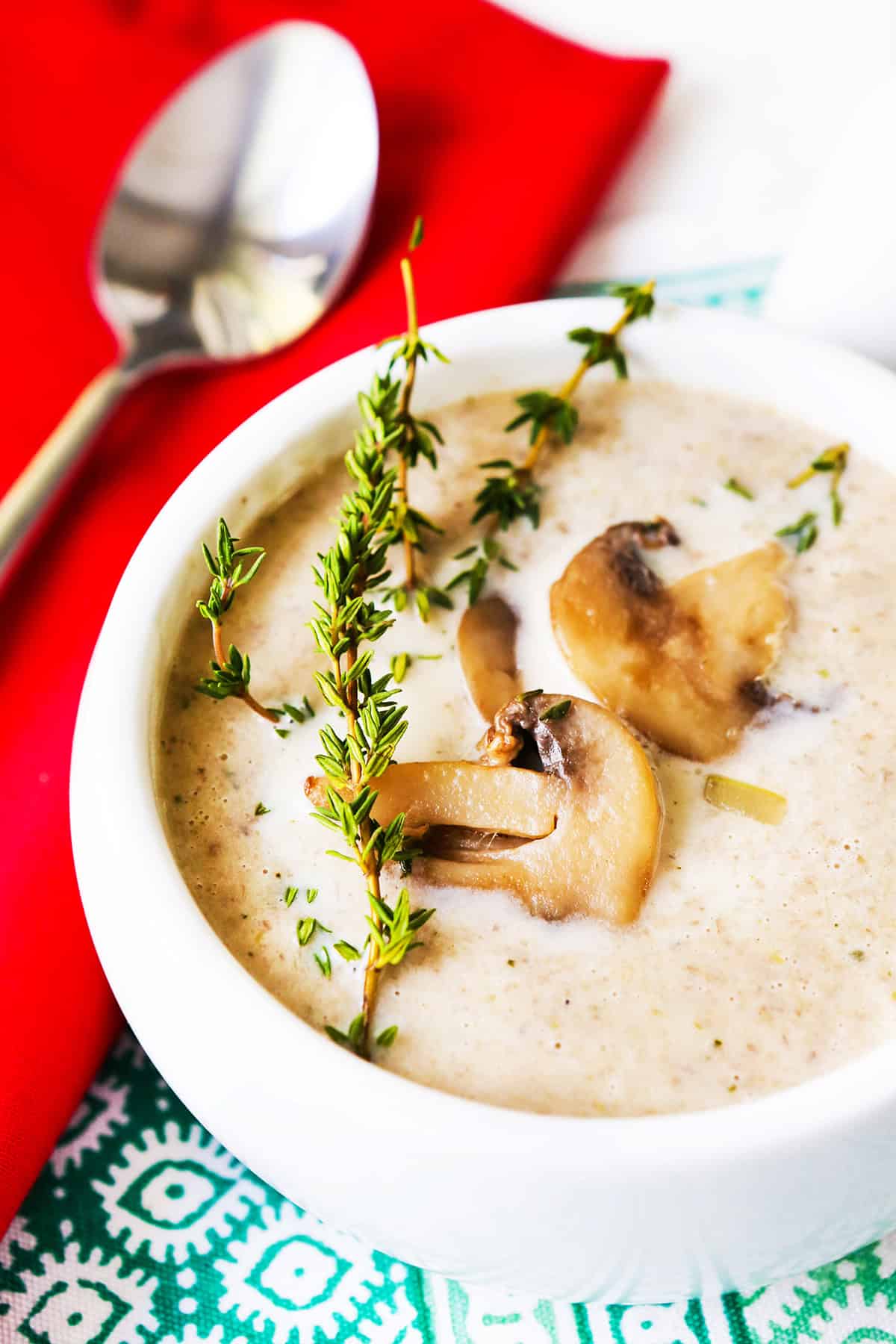 I have always felt that the simple mushroom is a food that does not get enough glory. It is an unassuming, versatile ingredient that deserves more attention. I love a good mushroom appetizer, but I get really happy when it is the star of a soup!
When serving soup as a main course for a dinner party, weeknight meal or a larger gathering, it is a bit tricky to figure out what pairs well with it.
Below you will find a few of my favorite delicious recipes to serve alongside your bowl of soup. Choose a few of these recipes to make everyone at the table happy and satisfied!
FAQ About Mushrooms
Are mushrooms good for you?
Mushrooms themselves are packed with nutritional value. They contain almost no calories and also have fiber and protein, as well as many other vitamins and nutrients.

When combined with butter, oil and other ingredients the healthiness obviously diminishes, so keep this in mind when preparing them.
Can you freeze mushrooms?
Mushrooms can definitely be frozen, but for best results freeze before cooking to avoid mushiness. If you find yourself with an abundance of mushrooms, first place them in a single layer on a baking sheet and quick freeze them for 20 minutes. This will ensure that they do not stick together once they are touching.

Place them in a heavy duty freezer bag and freeze for up to 4 months. When ready to enjoy, allow the mushrooms to thaw completely in the fridge before cooking or eating them.
Can dogs eat mushrooms?
Store-bought mushrooms are totally safe for consumption for dogs. There are wild varieties of mushrooms that neither dogs nor humans should eat, but the varieties you will find in the store are safe.
How long do mushrooms last?
Store fresh mushrooms in a paper bag in the fridge for best results. They need a little bit of air in order to stay fresh, unlike other vegetables. Mushrooms will stay fresh for 5-7 days when refrigerated and stored properly.

If they start turning brown or getting soft, these are signs that they are starting to spoil.
Easy Creamy Mushroom Soup Recipe
Before we dive into sides, let's get you started with the perfect delicious soup recipe!
This cream of mushroom soup is packed with delicious shrooms and a ton of flavor. A super affordable meal to make, this will fill everyone up! Dunk bread sticks or garlic bread into it or serve with a delicious side salad for a complete delicious meal.
Recipe Notes for This Creamy Soup
Consistency/thickness – For a smoother soup consistency, use a blender, immersion blender, potato masher or food processor to puree the mixture. Be sure to allow it to cool before adding it to the blender, if you go that route.
Mushrooms – Choose from a variety of mushrooms to use in this soup, including white mushrooms, wild mushrooms, button mushrooms, cremini mushrooms or baby bella mushrooms.
Fats – Olive oil and butter can be used interchangeably in this recipe.
Gluten-free – Transform this broccoli cheese soup into a gluten-free meal by omitting the flour.
Flavor – The white wine in the recipe is optional, but adds incredible flavor! Read this post about how to add flavor to soup in other ways.
Spice – Add a dash of cayenne pepper for a nice little kick!
Cream – Heavy whipping cream can be replaced with any variety of milk. Use oat milk, coconut milk or almond milk to create a dairy free recipe. Replace a portion of the heavy cream with cream cheese or sour cream for extra flavor!
Broth – Chicken stock, chicken broth, vegetable stock and vegetable broth can be used interchangeably.
Toppings – Serve with a spring of thyme and a sprinkling of black pepper. Don't forget croutons for a crunchy topping!
What To Serve With Mushroom Soup – Best Side Dishes
Salad – A simple salad with creamy dressing, chopped salad or veggie salad are always perfect pairings.
Bread – Dinner rolls, crusty bread, Parmesan cheese bread or bread sticks will act as perfect sides. Or serve the soup in a bread bowl!
Meats – This creamy dish pairs well with just about every type of cooked meat. Chicken, roast beef, steak, pork chops, ground beef, ham or ribs are all delicious pairings.
Sandwiches – Serve with a grilled cheese sandwich or panini for the perfect comforting combo.
Casseroles – A casserole loaded with comforting ingredients is the perfect pairing. Green bean casserole, tater tot casserole and hash brown casserole are delicious options.
Vegetables – Steamed green beans or any variety of roasted veggies taste great with this dish.
Potatoes – French fries, sweet potato fries, scalloped potatoes, mashed potatoes or roasted potatoes are an easy side for this meal.
Grains – Any variety of rice, rice pilaf or quinoa.
Instant Pot Ham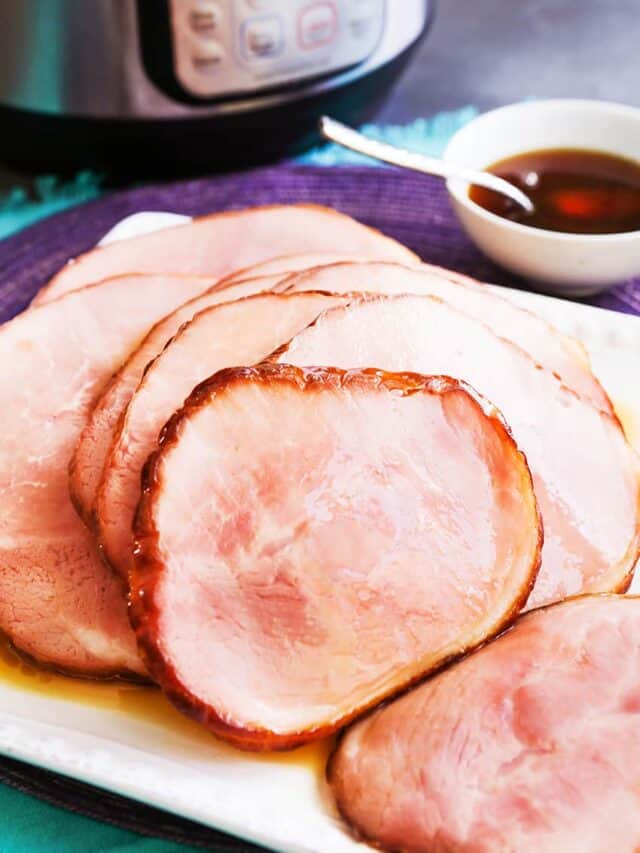 Done in just 30 minutes with a delicious glaze that everyone will love, Instant Pot ham recipe makes dinner or your next holiday meal easy!
Leftover Meatloaf Sandwich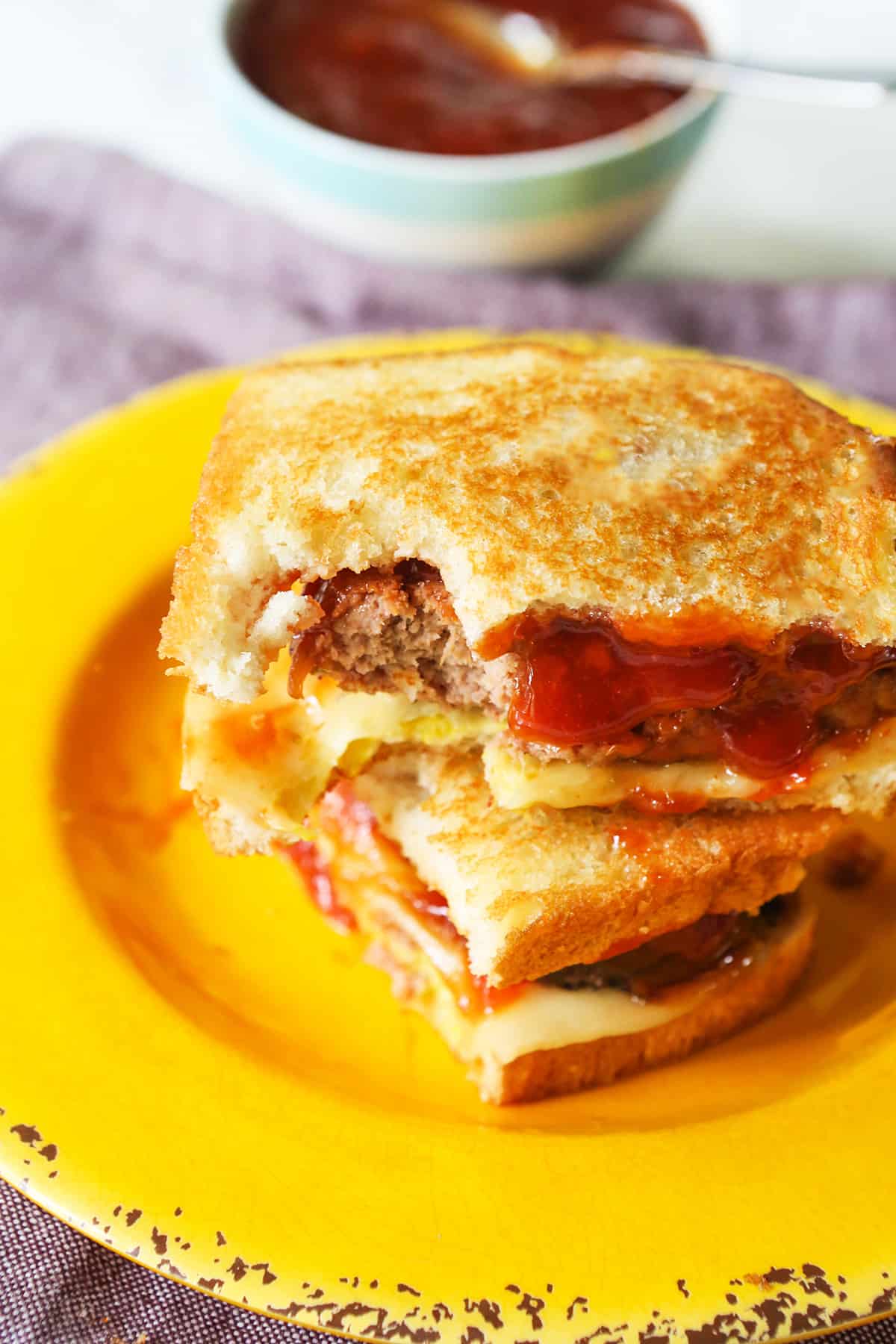 Have leftover meatloaf on your hands? Throw together a delicious leftover meatloaf sandwich for a perfect quick lunch or easy dinner!
Air Fryer Chicken Tenders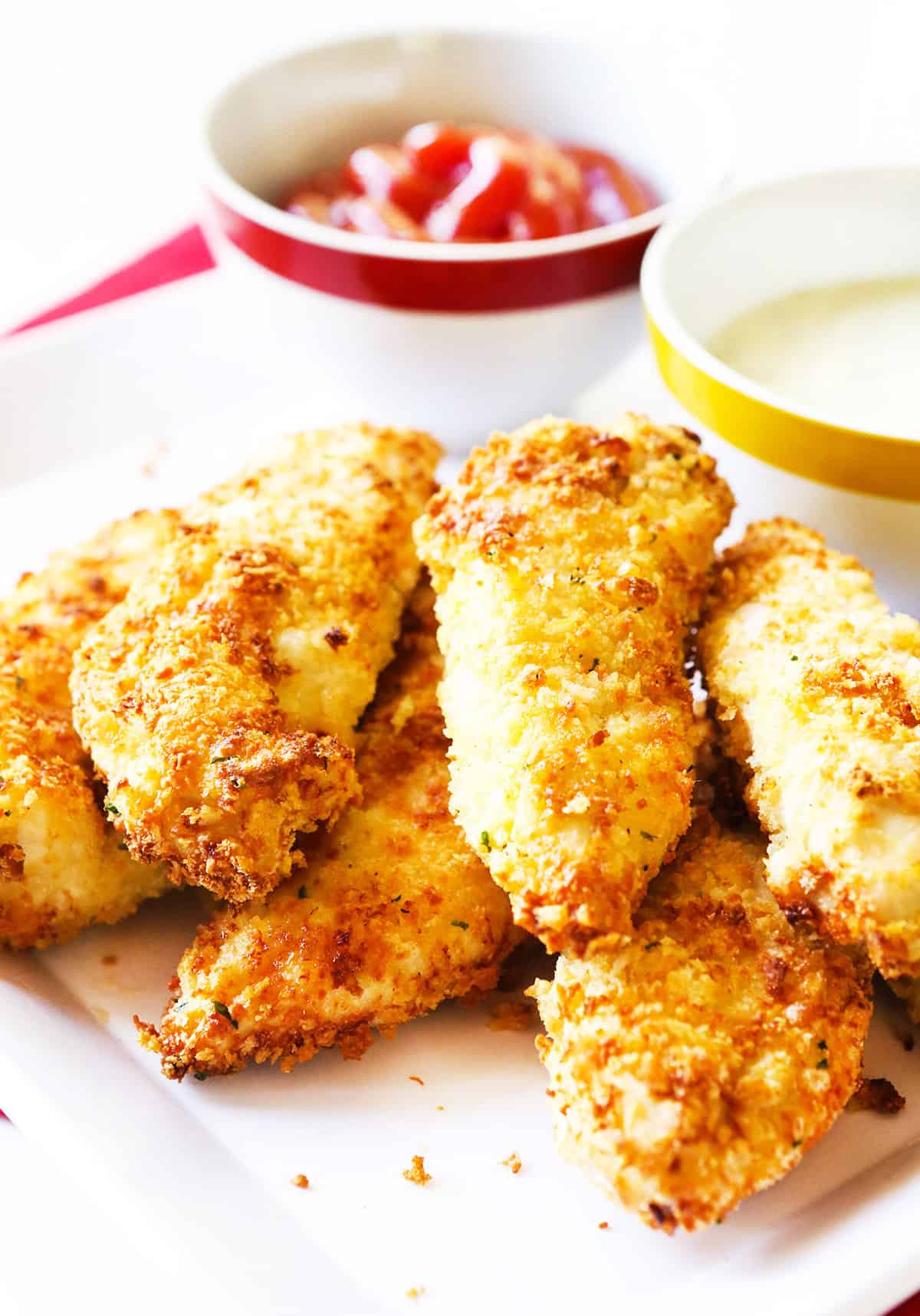 Air Fryer Chicken Tenders are healthier and more delicious than anything you find in the frozen aisle, made with just a few simple ingredients. Great as a kid meal, quick dinner or adult appetizer!
Garlic Bread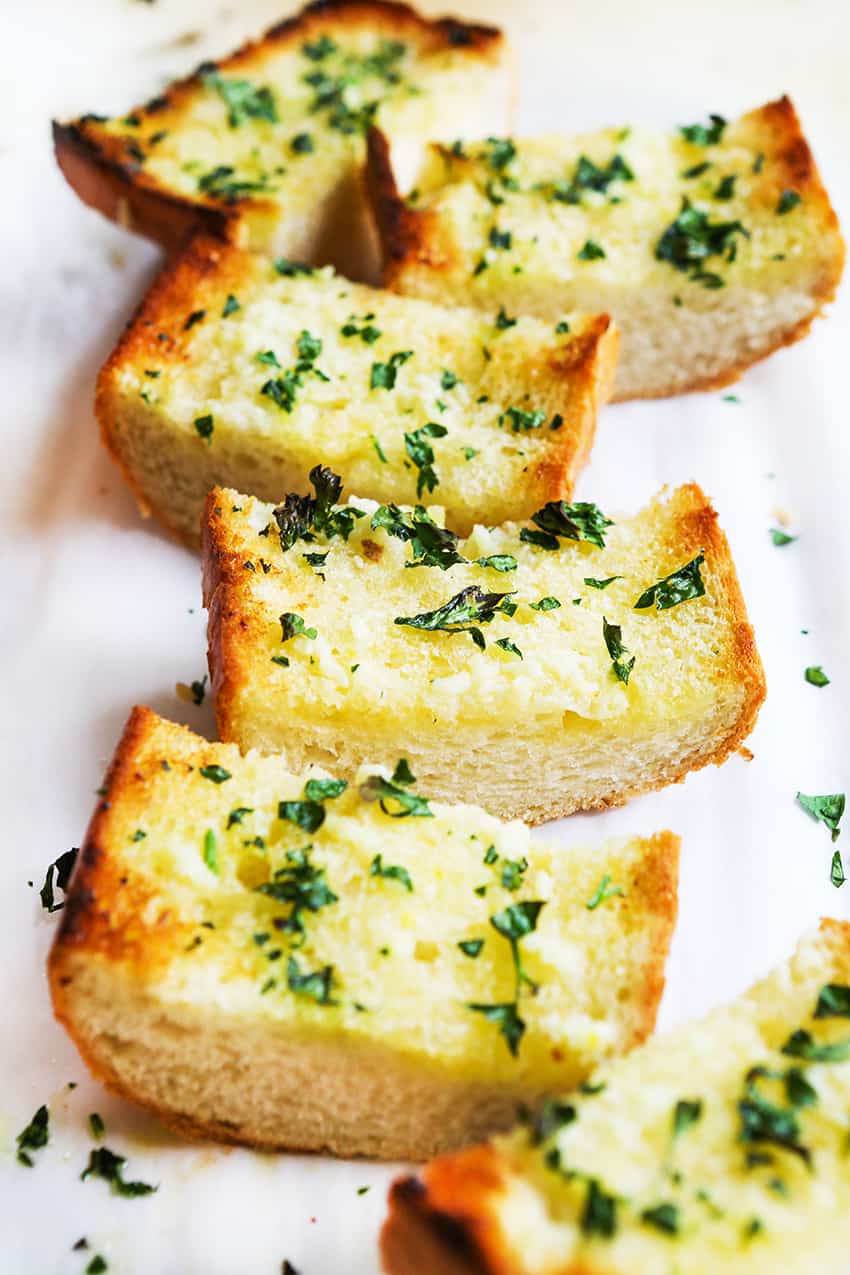 Garlic bread is super easy to make, requiring only a few simple ingredients and 10 minutes of your time!
Twice Baked Potatoes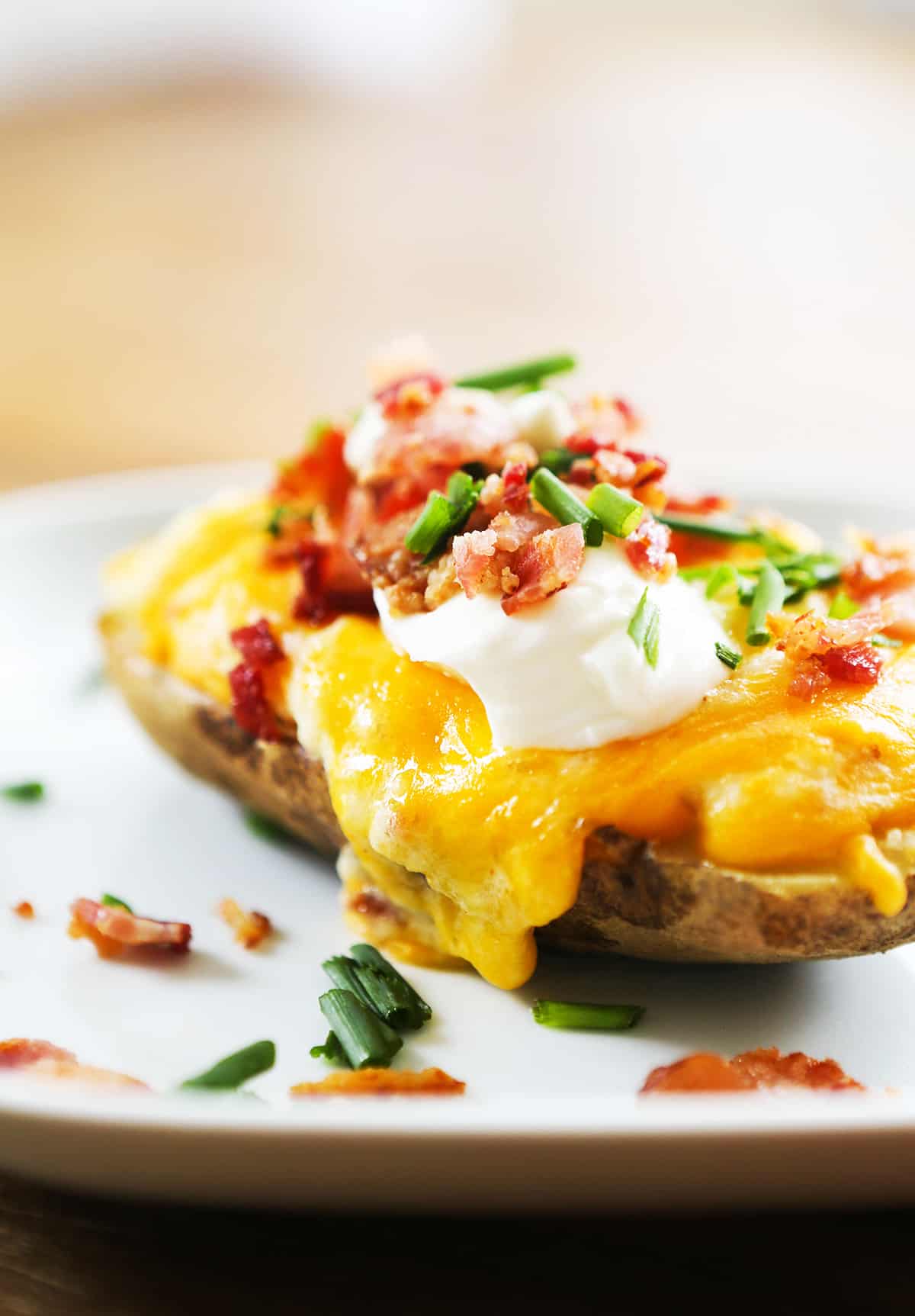 These ultimate twice baked potatoes are a delicious main or side dish. Load them up with cheddar cheese and all the toppings! Also acts as a meal to freeze and eat at a later time.
Stuffed Sweet Potatoes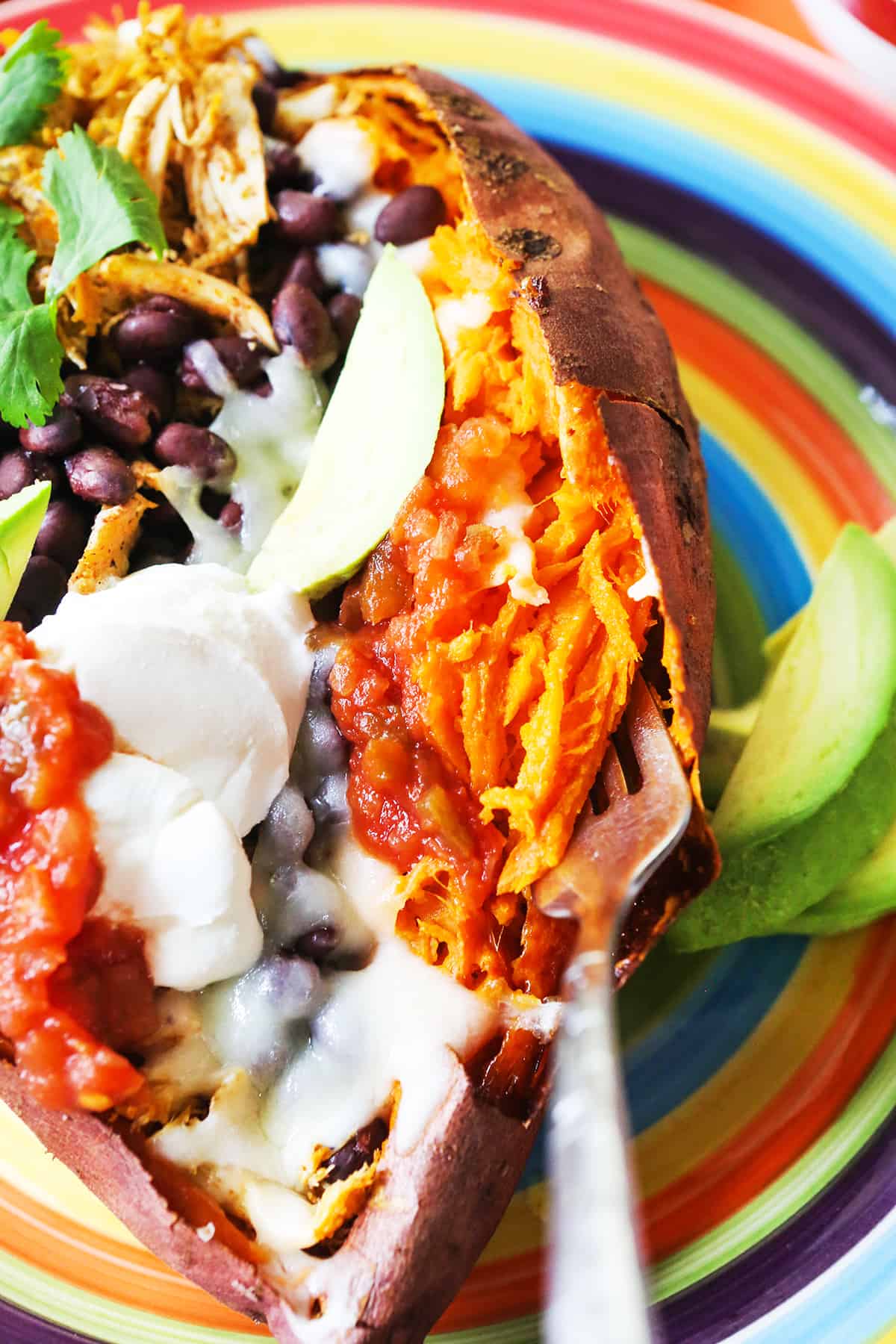 This baked stuffed sweet potatoes recipe takes dinner to the next level! Load up a perfectly baked potato with your favorite ingredients for a hearty side or a complete meal. This is a super easy recipe that is also extremely versatile.
Pork Tenderloin with Apples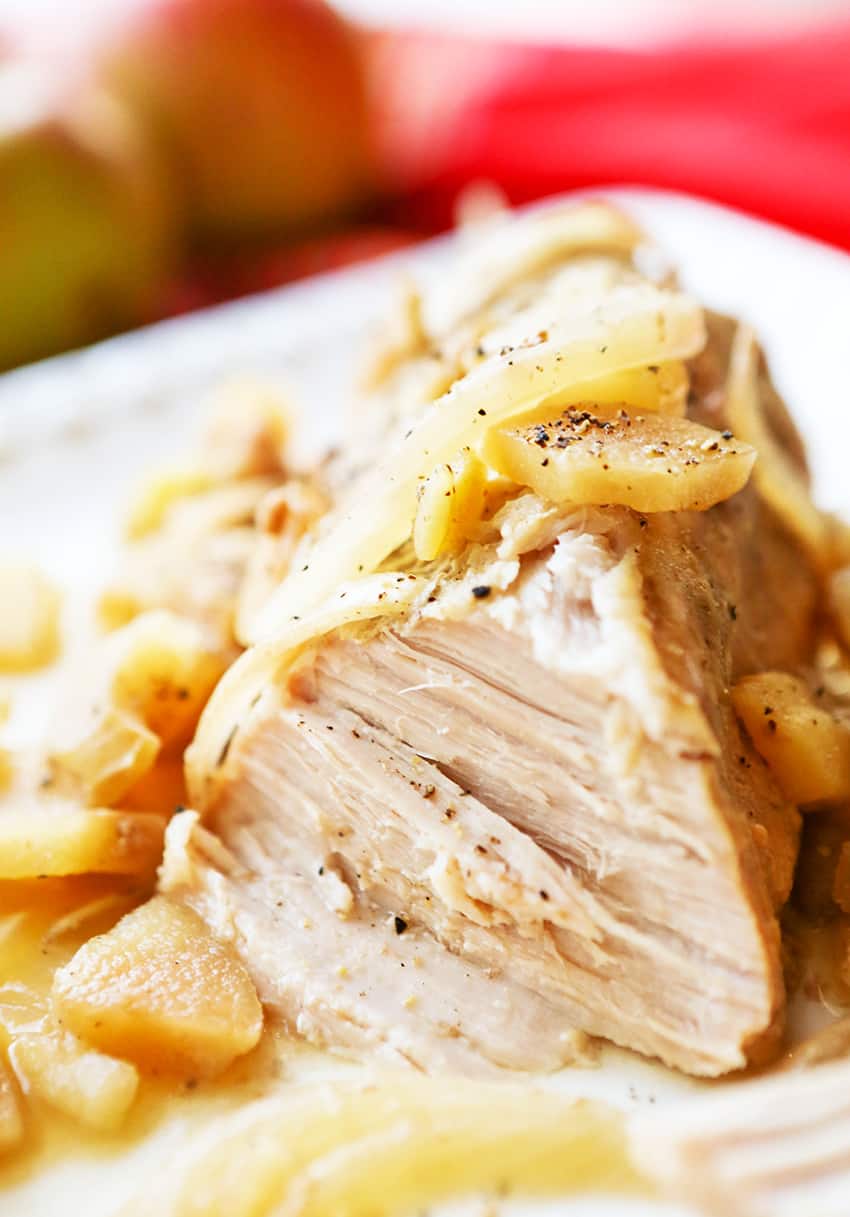 This is such a great recipe, with only 10 minutes of prep required. Prep it in the morning and by evening a hearty and healthy dinner is ready to serve. The pork is so tender and flavorful! This is a great way to use apples in the fall!
Best Instant Pot Ribs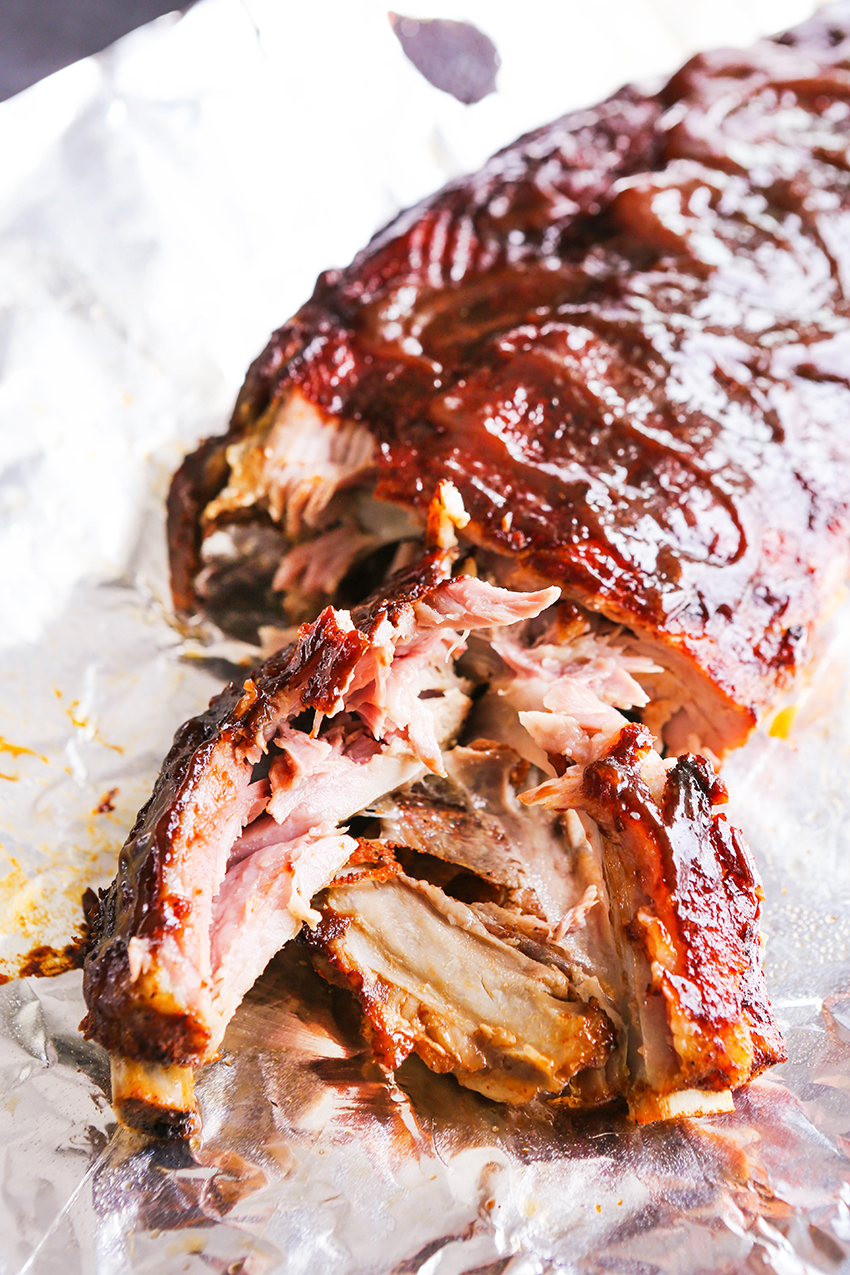 These are the best Instant Pot ribs and they make for an easy, meaty meal! The meat is fall off the bone tender. Makes for a good option for your next weeknight meal or a fun summer bbq addition!
Five Guys Burger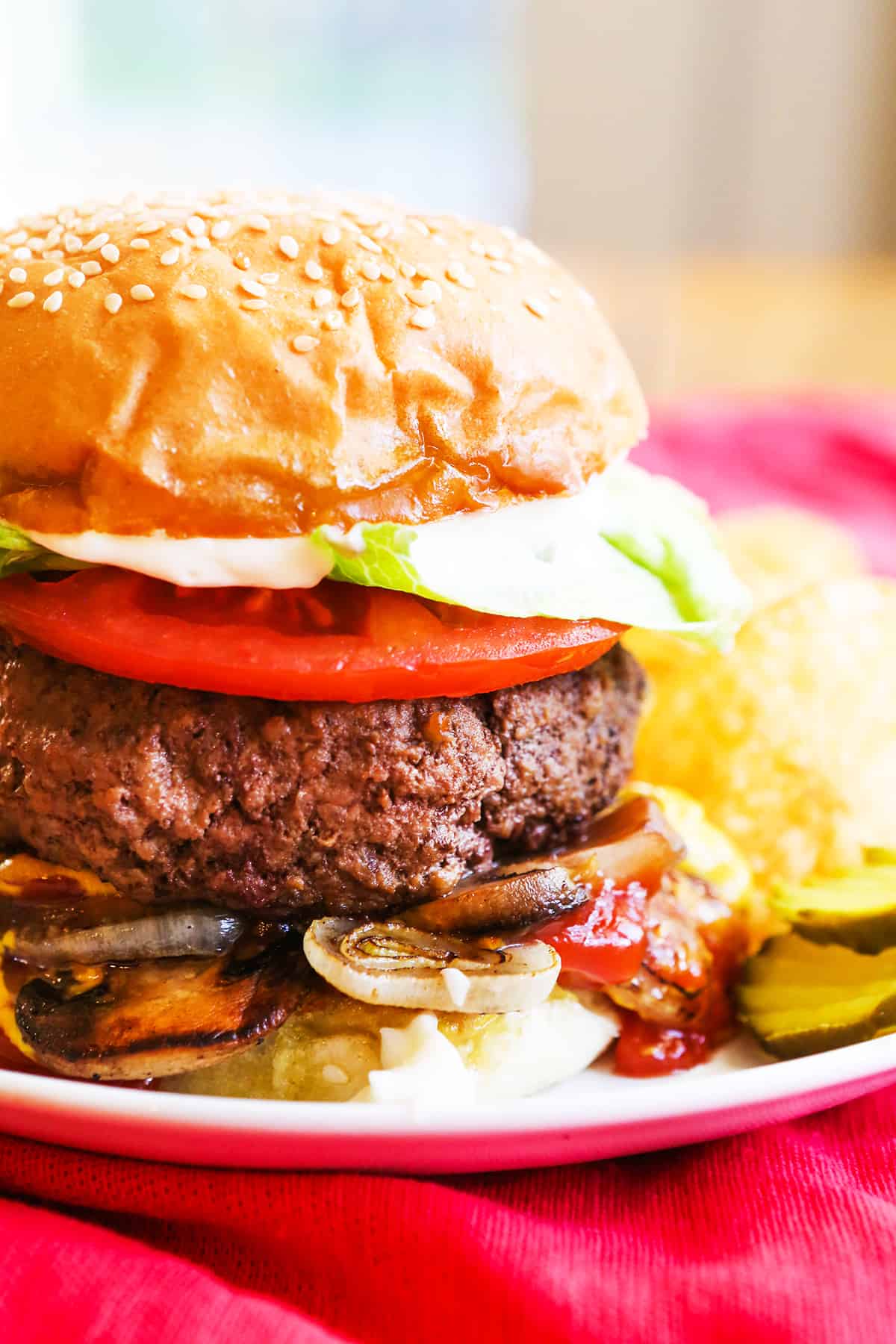 Enjoy the famous Five Guys burger recipe in the comfort of your own home in just 20 minutes. This copycat recipe is the real thing and requires just a few simple ingredients.
Veggie Stromboli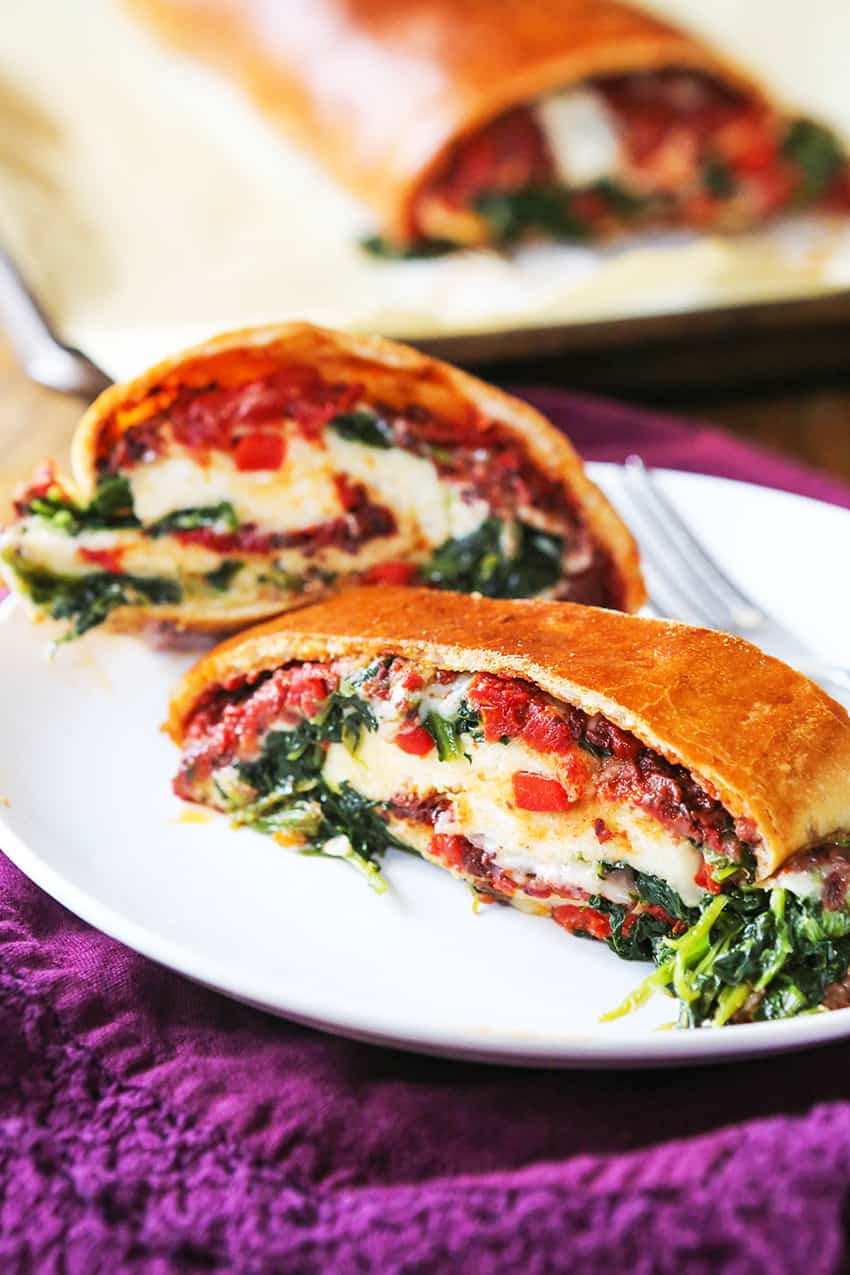 Vegetable stromboli will make guests rave, or make it for family dinner! Tuck your favorite pizza ingredients into yummy pizza dough.
Chicken Piccata with Lemon Sauce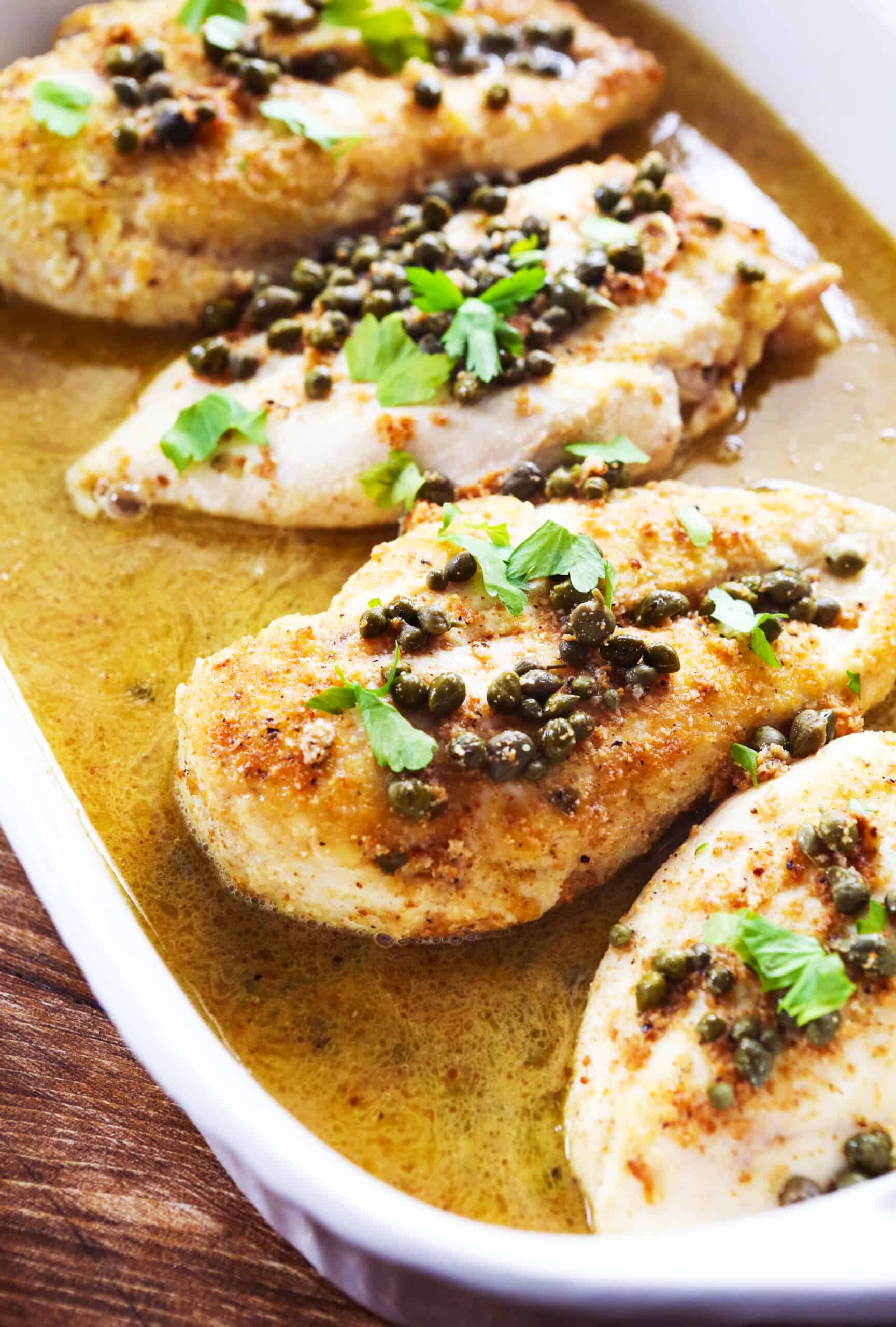 Not only is this the tastiest chicken piccata with lemon sauce recipe you'll meet, it is also super easy to prepare. Add it to your dinner rotation pronto!
Smoked Traeger Skirt Steak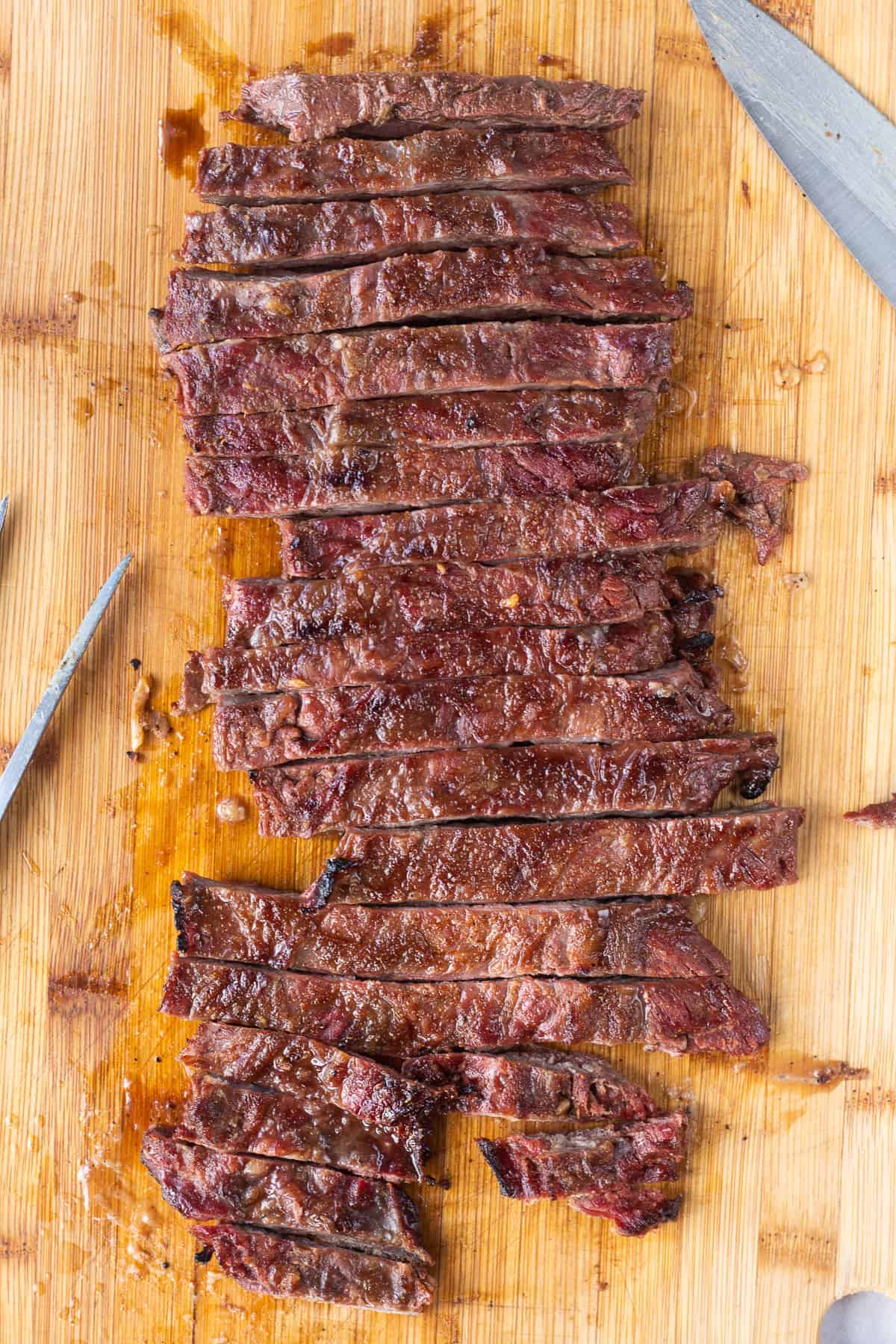 This smoked skirt steak on the Traeger (from Hot Pan Kitchen) is so simple and so delicious. Soaked in an easy marinade, it gets smoked on the pellet grill then a reverse sear is done to finish it off. Slice it up and serve it in tacos, fajitas, nachos, or just eat it on its own. Either way, your family is going to love this for dinner.
Quick and Easy Blackened Cod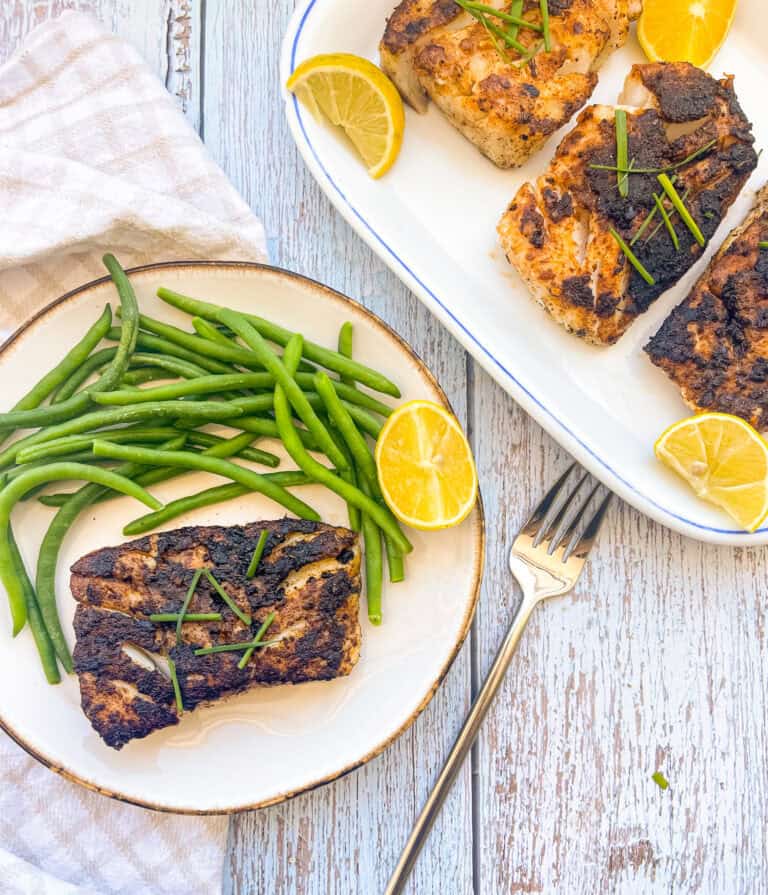 The perfect 15-minute healthy and delicious dinner-in-a-hurry. Bonus: it tastes complex enough to serve for your next date night or dinner party! Don't forget the crispy grit cakes and creamy cajun sauce – this blackened cod's (from The Weekday Pescatarian) very best friends.
Miami-Style Cuban Sandwich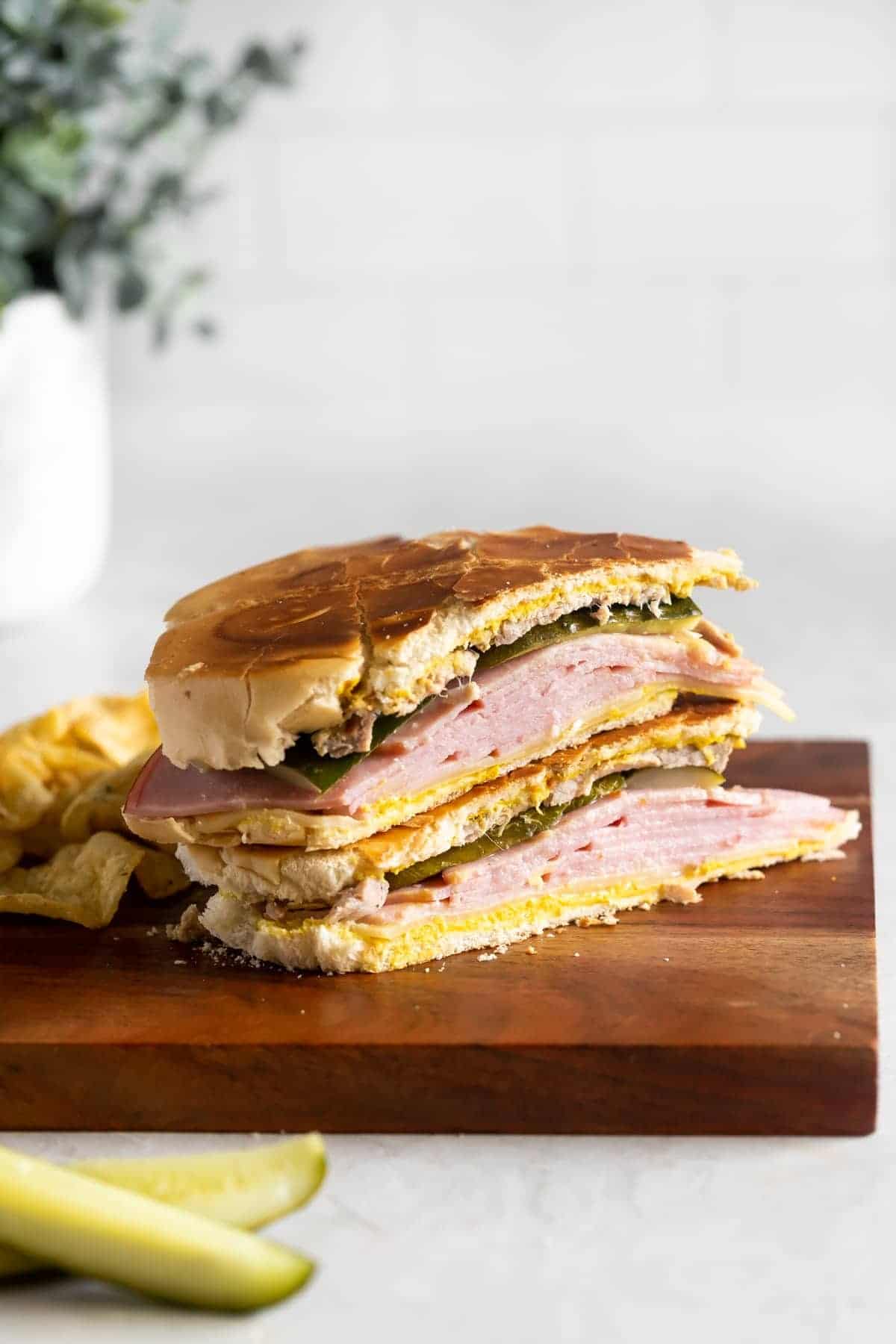 Learn how to make a Cuban sandwich recipe (Cubano) (from A Sassy Spoon) in the authentic Miami style! This pressed sandwich is a South Florida staple, and features sliced Cuban roast pork, sliced sweet ham, Swiss cheese, dill pickle chips, and yellow mustard, served on buttered and pressed Cuban bread.
Caramelized Onions and Mushrooms Roast Dinner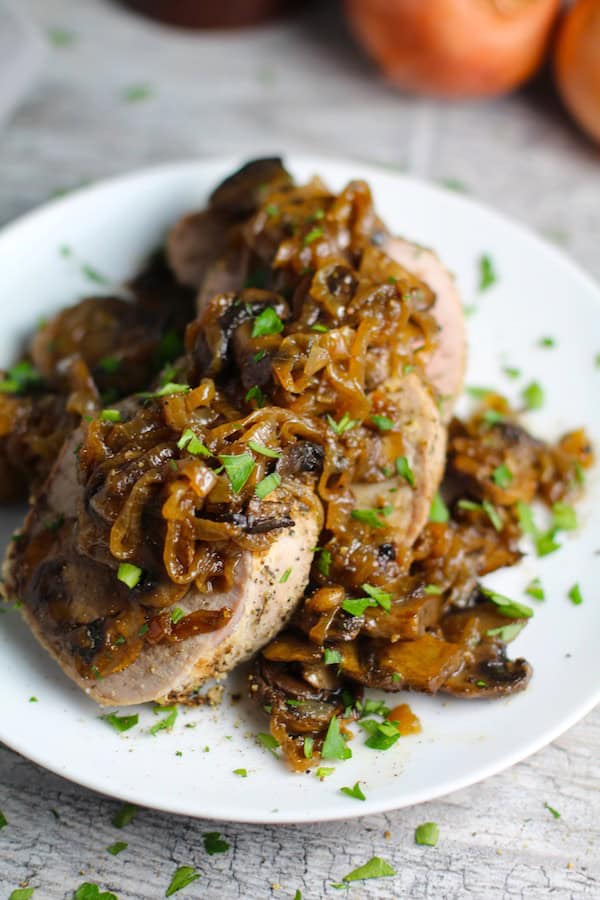 This Caramelized Onions & Mushrooms recipe (from Talking Meals) turn any roast into something extraordinary and can be cooked entirely ahead to save time! This is a Pork Tenderloin roast, but you can use beef or chicken too.