Steak bites are such a versatile food that can act as an easy weeknight dinner or as an appetizer for a party. What do you serve alongside this tasty meat? Read on for 27 delicious ideas about what to serve with steak bites!
What To Serve With Steak Bites – Favorite Sides
See the list of easy side dishes for steak dinner below if you are looking for food to serve alongside your next delicious steak bites!
Soup – A steaming bowl of soup accompanies steak bites perfectly. Broccoli cheese soup, potato soup, crab soup or mushroom soup are all great choices.
Salad – Chopped salad and spinach salad are both perfect pairings. Or consider adding the steak to a salad for a complete meal.
Pasta – Any variety of cooked pasta is the perfect complement to make this a full, hearty meal.
Rice – Any variety of rice is the perfect pairing, such as white rice, brown rice or basmati rice.
Bread – A slice of warm crusty bread, breadsticks or dinner rolls with butter are the perfect sides. Garlic bread is another great option.
Potatoes – Baked potatoes, roasted potatoes, mashed potatoes or crispy potatoes all complement this dish perfectly.
Sweet potatoes – Serve baked or roasted sweet potatoes alongside this delicious meat. Sweet potato fries work great, too!
Sandwiches – A grilled cheese sandwich would make a great match.
Vegetables – Add your favorite veggies as a side, such as zucchini noodles, roasted broccoli, green beans, Brussels sprouts or cauliflower rice complement this dish perfectly.
See the collection of recipes below for recipes you can make in the comfort of your own kitchen!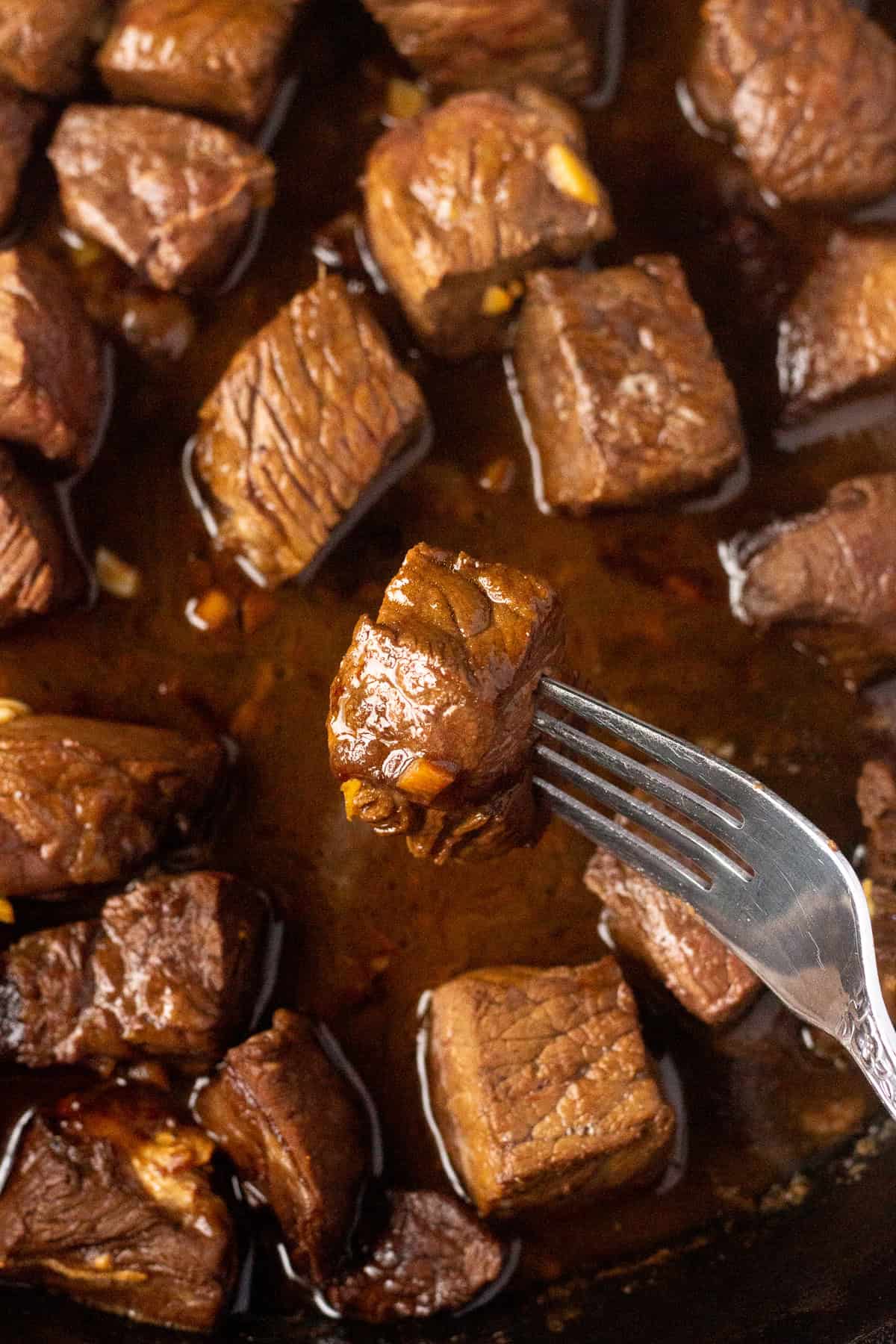 Easy Steak Bites Recipe
Garlic steak bites are the perfect party food, main beef protein or appetizer. They are beyond easy to make and turn out tender and delicious every single time. Cook them on the grill or stovetop!
Recipe Notes for Sirloin Steak Bites
If cooking these on the grill, use a cast-iron skillet or heavy duty aluminum foil to keep the bites from falling between the grates and to allow the meat and juices to cook together.
A cast iron skillet is recommended for stove top use, as well.
Spice up the dish by adding red pepper flakes, hot sauce, cayenne pepper, cajun seasoning or freshly ground black pepper to the marinade.
An extra splash of Worcestershire sauce adds so much flavor! Soy sauce is a great marinade addition, as well as olive oil, fresh parsley, garlic powder and lemon juice.
Whether cooking on a grill or on the stove top, make sure the temp is set to medium-high heat so you can give the meat a good sear. Adding meat to a hot skillet will help to trap in those delicious meaty flavors.
Store leftovers in an airtight container in the fridge for up to five days.
Best Steak for Steak Bites
Sirloin cut is a good steak to use when creating garlic butter steak bites as it typically contains a lot of meat and they are tender and packed with flavor. Here are a few other cuts of meat to consider:
New York strip steak
Top sirloin steak
Ribeye
Filet mignon
Top sirloin
Flank steak
Dipping Sauces For Steak Bites
Try a variety of these delicious sauces to serve with your next batch of juicy steak bites!
A delicious garlic butter sauce is one of my favorite sauces for this meat!
Steak sauce
Buffalo sauce
Blue cheese or blue cheese dressing
FAQ About Steak Bites
Can you use stew meat as steak bites?
Stew meat can be used to make steak bites, but it typically contains a tougher cut of meat which is better suited for stew. Ideally, steak bites are made with a more tender cut of meat such as sirloin.
How do you make steak tips tender?
There are a handful of ways to tenderize steak tips. You can pound the meat before cutting into cubes with a meat mallet. Marinating is also a great option. Probably the most effective option with the least amount of effort is salting the steak prior to cutting and cooking.
Do you have to marinate your steak bites?
You do not need to marinate your steak prior to cooking, but most cuts of beef will benefit from marination. It can greatly enhance the flavor of the meat and make it more tender, as well.
Instant Pot Potato Soup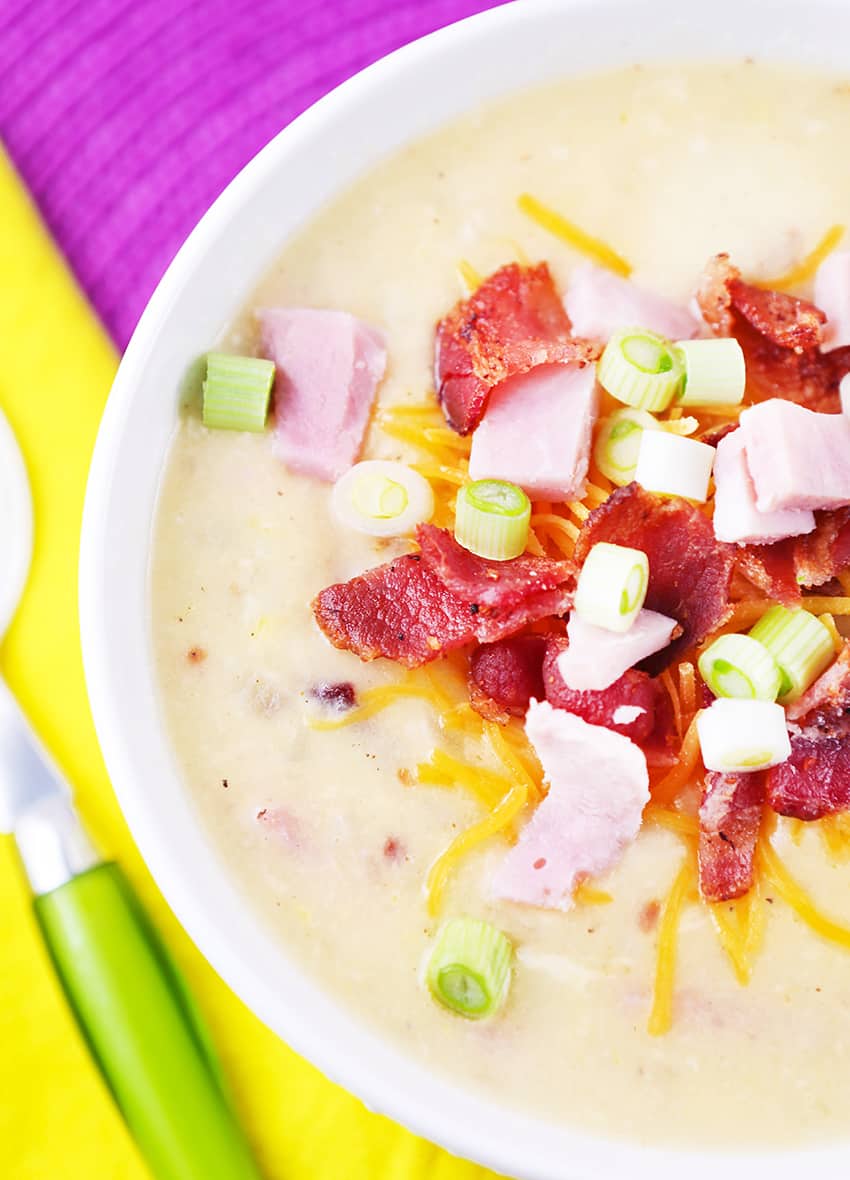 This delicious and creamy Instant Pot Potato Soup is made even more delicious when made in a pressure cooker. Russet potatoes, carrots, celery and cream cheese transform this into a comforting and dreamy meal to enjoy on a chilly day!
Coleslaw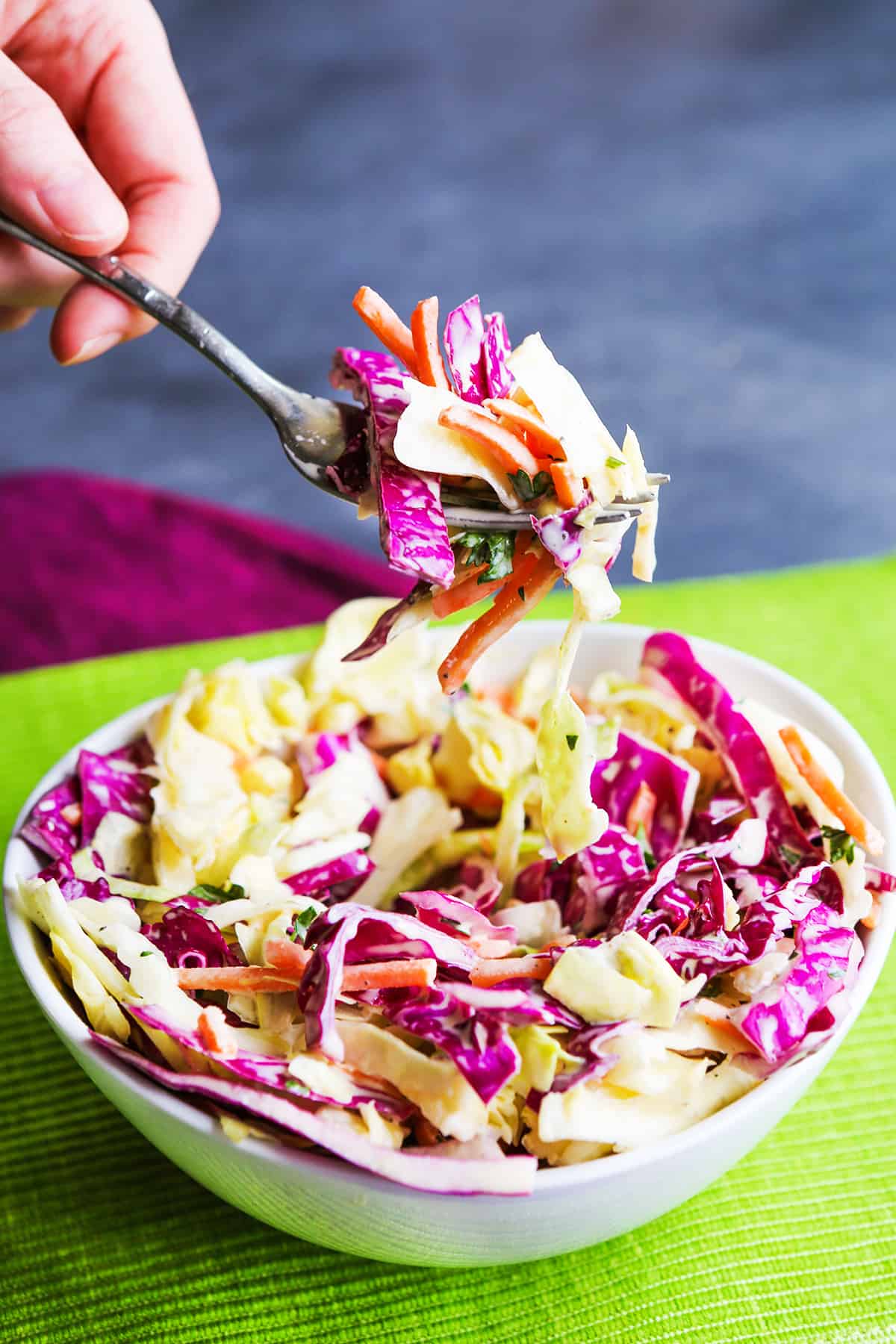 Throwing together a delicious low carb coleslaw recipe should be easy and simple. This recipe contains shredded cabbage, creamy vinaigrette dressing and it is not loaded down with mayo! This will be your go-to slaw for your dinner table, picnic fare or fish tacos!
Frozen Waffle Fries in the Air Fryer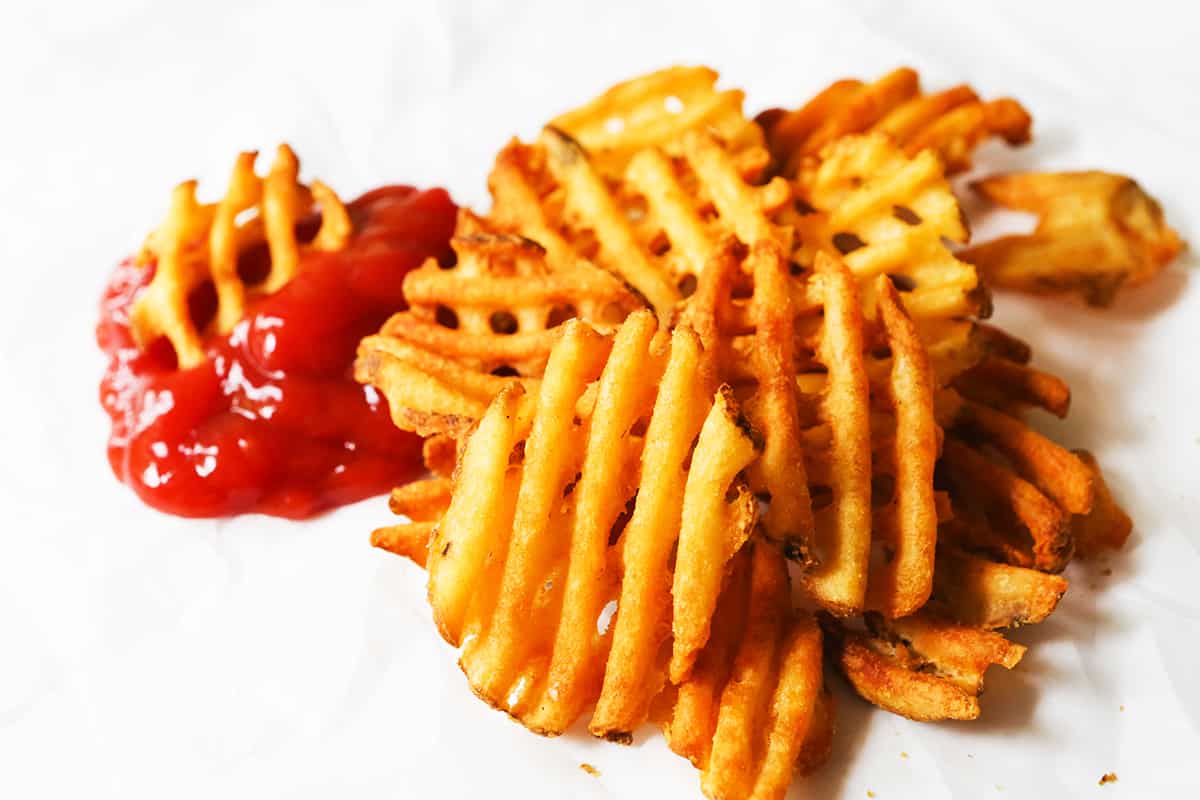 Learn how to make this frozen waffle fries in air fryer recipe perfectly in just a few minutes. Straight from the freezer to your air fryer, they turn out perfectly every single time. There's something so fun (and yummy) about that criss cross pattern. The best thing about it is that it scoops up dipping sauces so easily!
How To Roast Broccoli in the Oven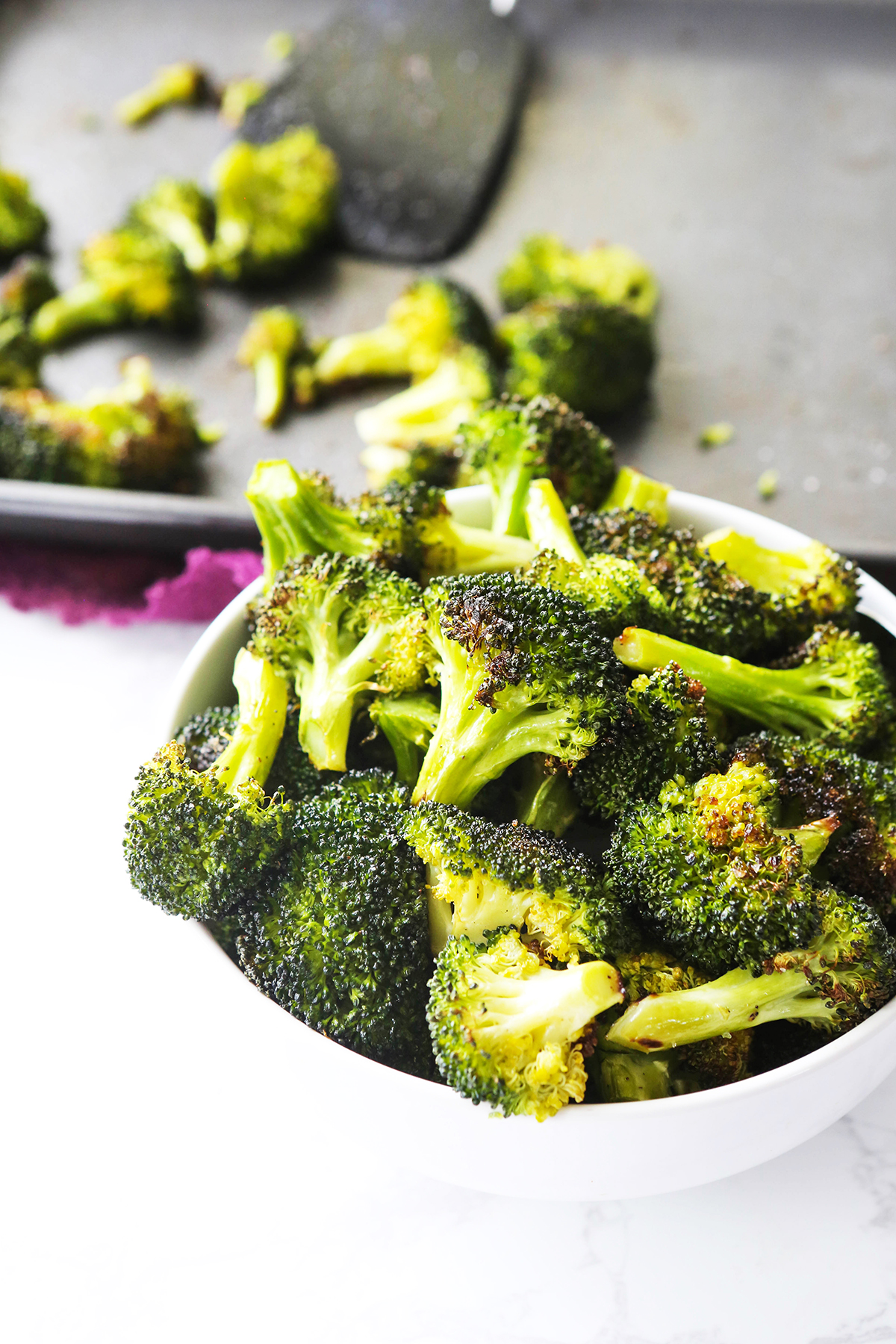 Learn how to roast broccoli in the oven so it can accompany your next meal. It is a super easy recipe and requires only 5 minutes of prep time!
Instant Pot Velveeta Mac and Cheese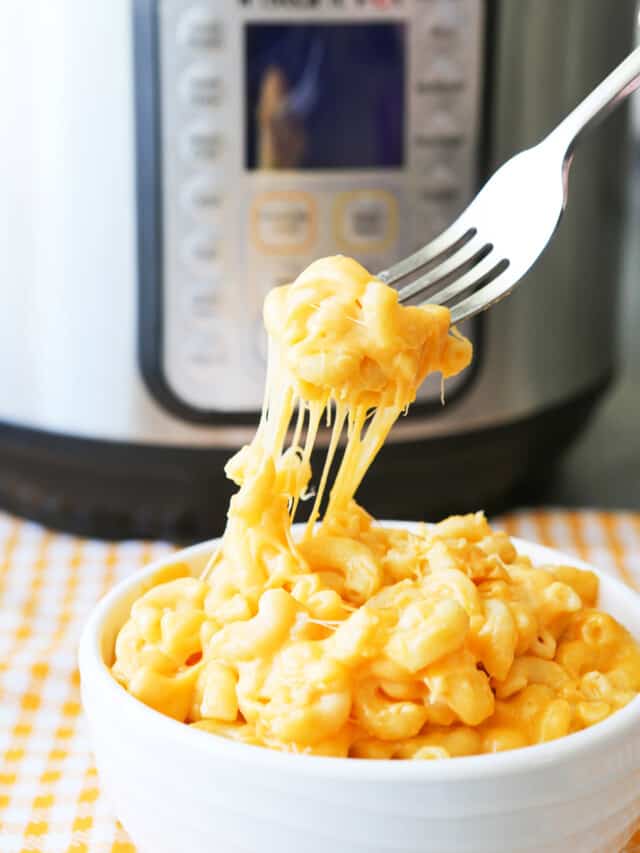 This Instant Pot velveeta mac and cheese recipe is a dream come true! Let your pressure cooker create perfectly cooked and creamy pasta that both kids and adults will love. Done in 20 minutes, this side or main course cooks absolutely perfectly every single time!
Vegetable Rice Salad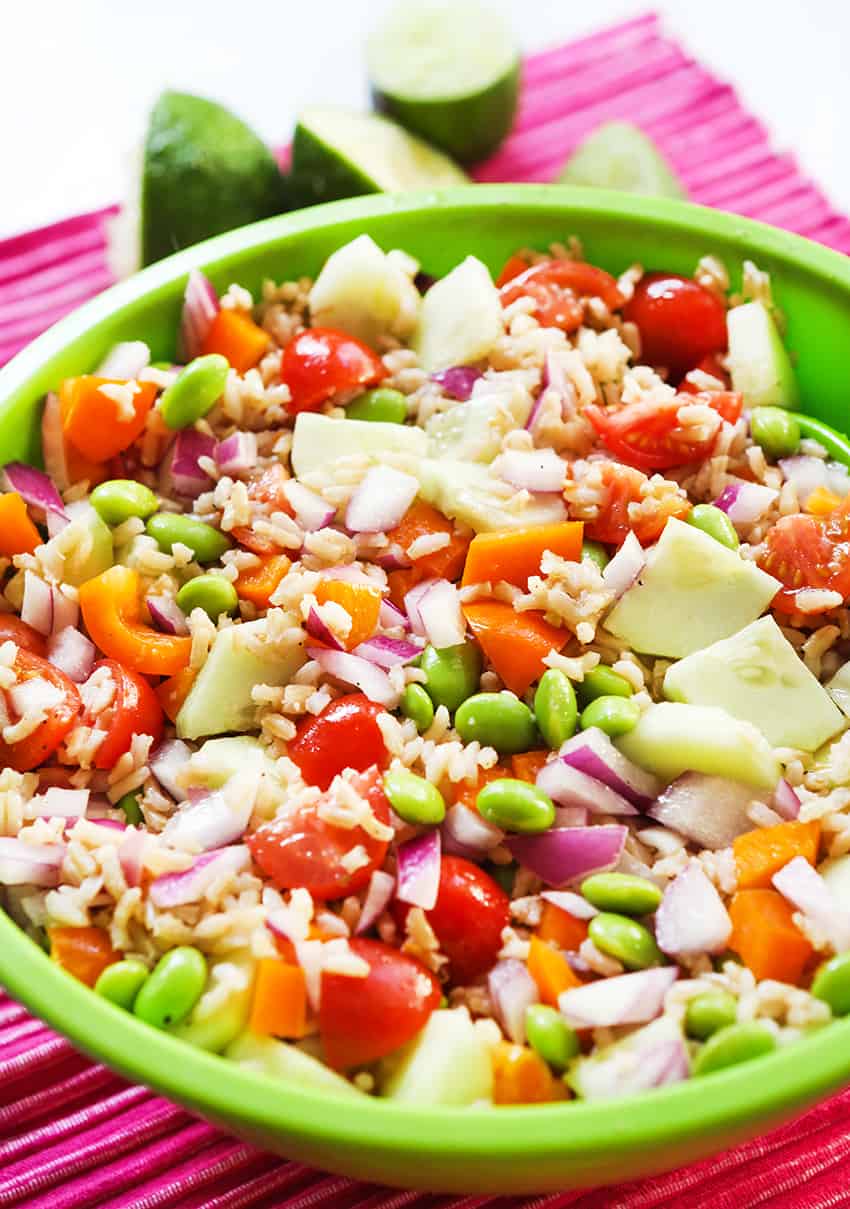 Vegetable Rice Salad is absolutely perfect for small or large gatherings. Great as lunch, a party food or a side to dinner. It is colorful and packed with delicious flavor and textures and perfect for any occasion, summer or otherwise!
Ultimate Twice Baked Potatoes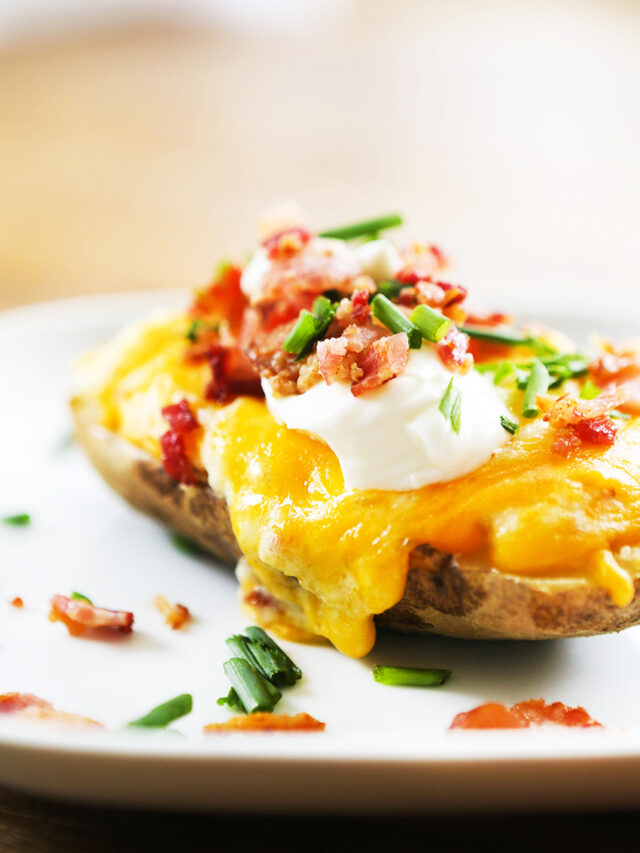 These ultimate twice baked potatoes are a delicious main or side dish. Comfort food at its best! Also acts as a meal to freeze and eat at a later time.
Sauteed Cabbage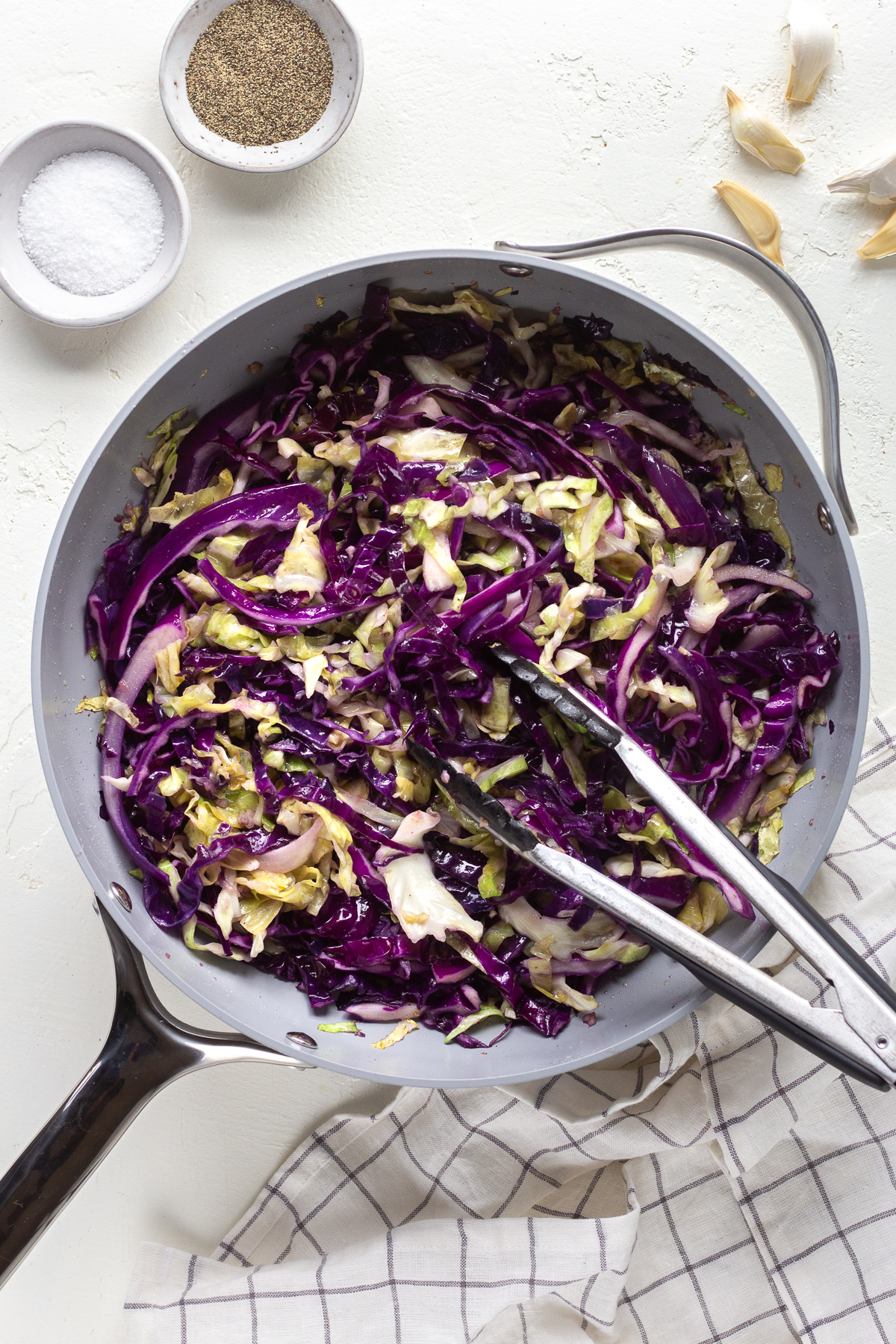 This easy sauteed cabbage recipe is the perfect quick and healthy side dish for any meal. Using only a few ingredients and taking 10 minutes of your time, you can't go wrong with this flavorful, affordable gluten free recipe!
Baked Sweet Potatoes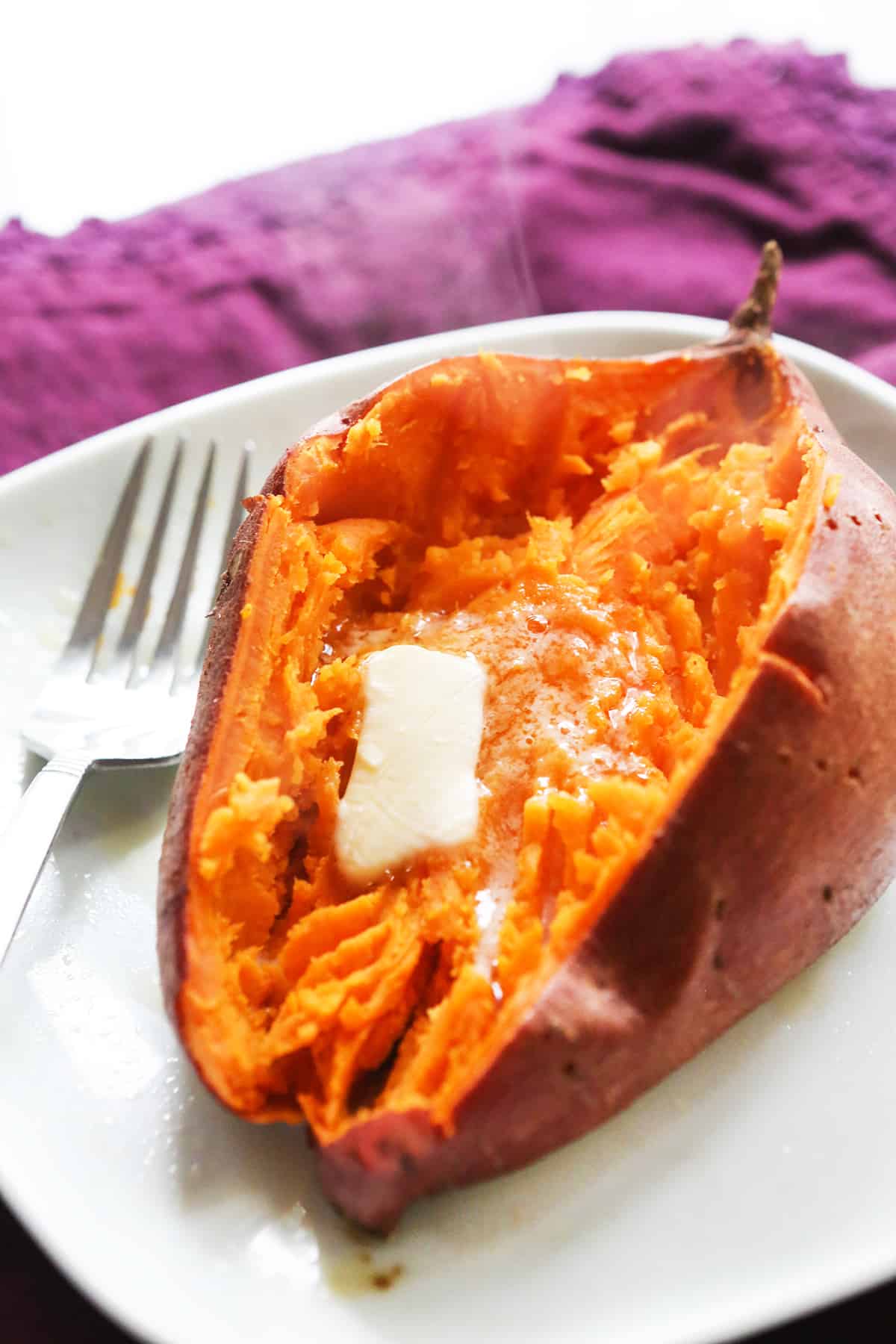 The only downfall to making potatoes is the wait! Don't let this stop you from enjoying this perfect side dish! You can quickly and easily prepare a baked sweet potato recipe in the microwave.
Homemade Potato Chips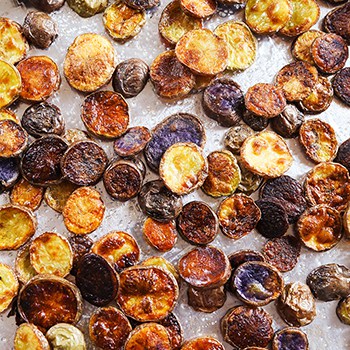 Make potato chips the healthy way! Whole30 chips are yummy and great as a side dish or snack. These baked chips are so much better than store bought!
Kale Superfood Salad Recipe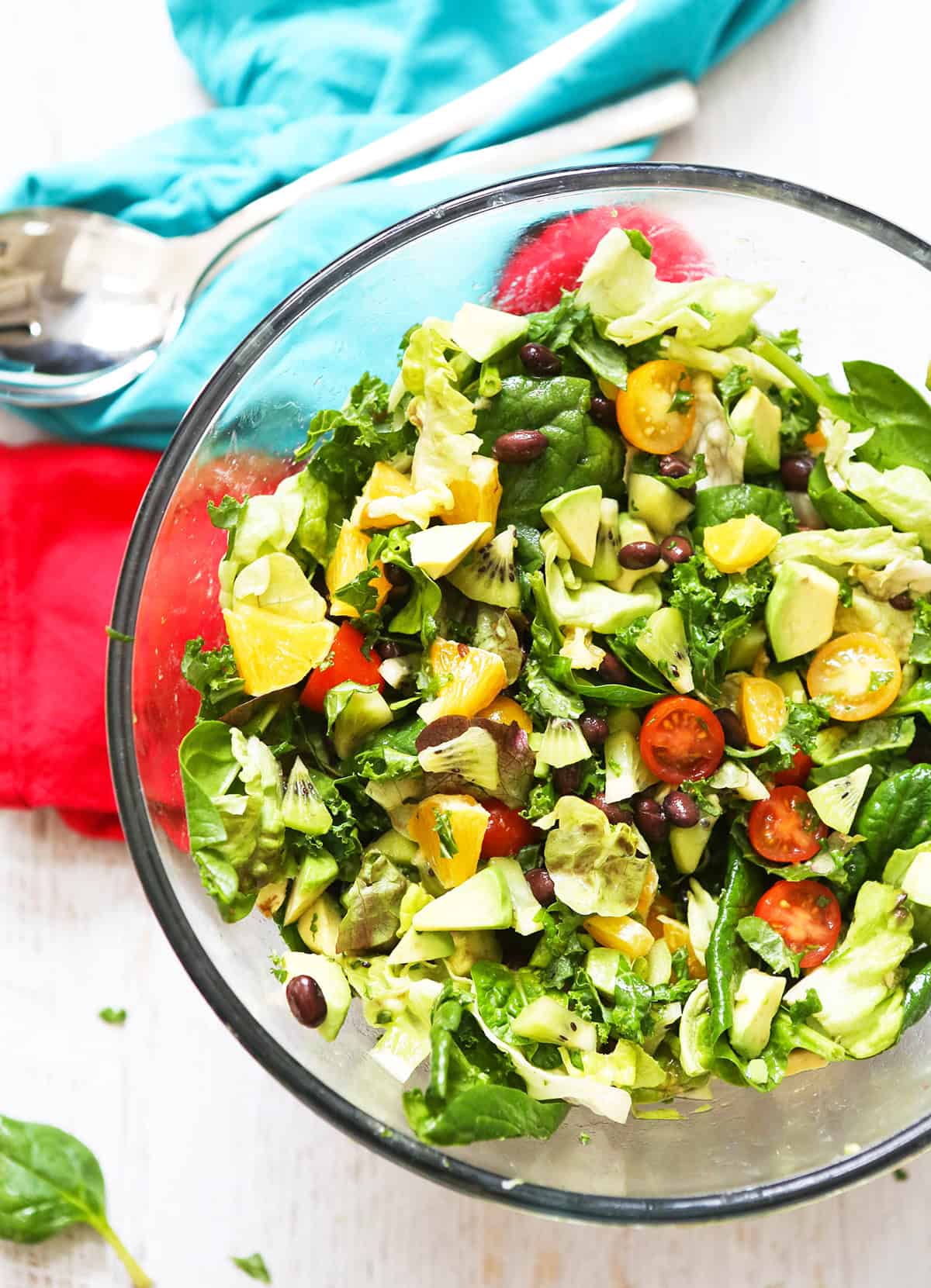 This kale superfood salad recipe is packed with kiwi, oranges, black beans, kale, avocados and more! Plus, it is delicious, colorful and can act as a main or side dish.
Baked Mac and Cheese Bites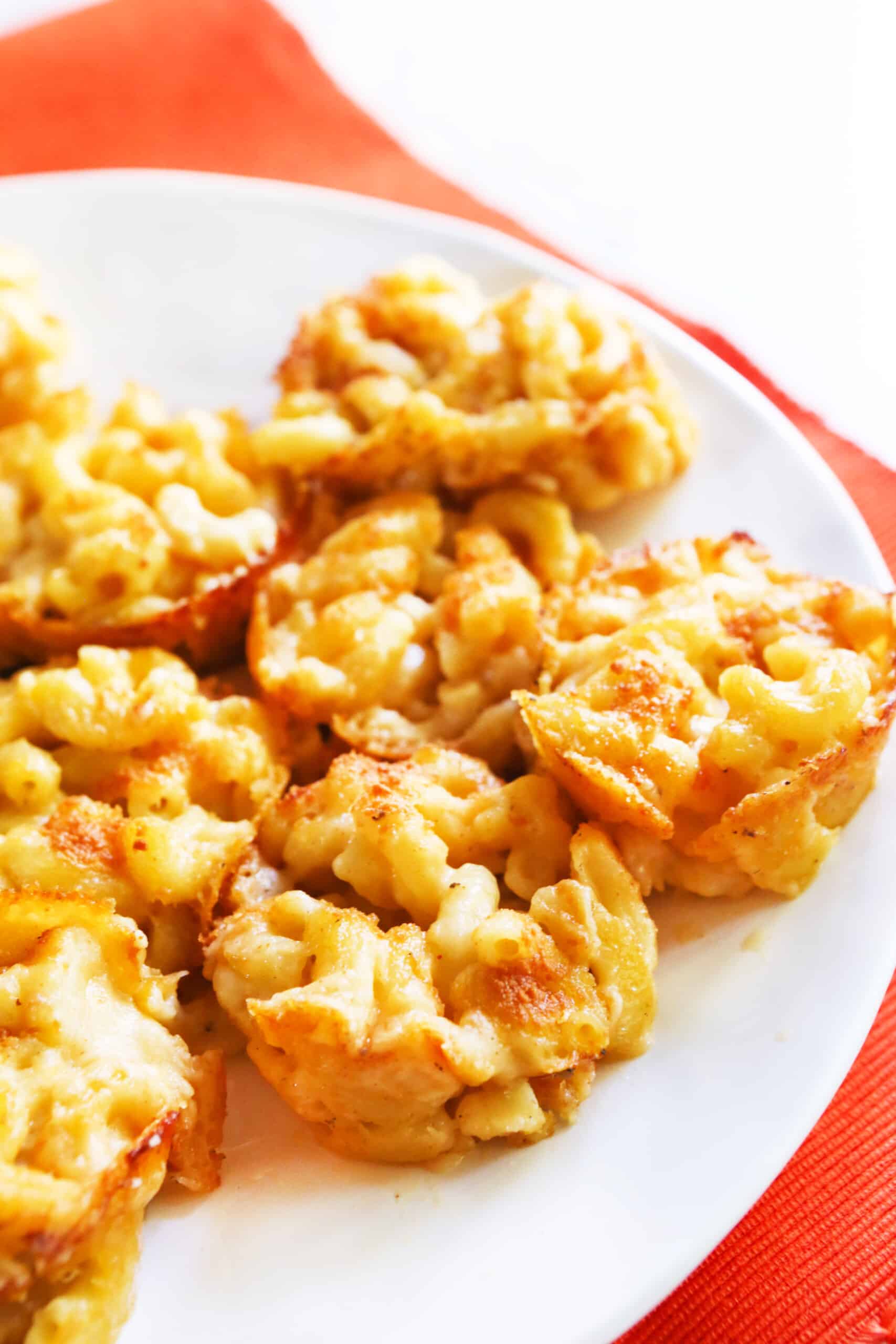 Looking for a new way to enjoy comforting mac and cheese? Make this baked mac and cheese bites recipe for a fun and perfect finger food to serve to kids and adults.
Loaded Veggie Salad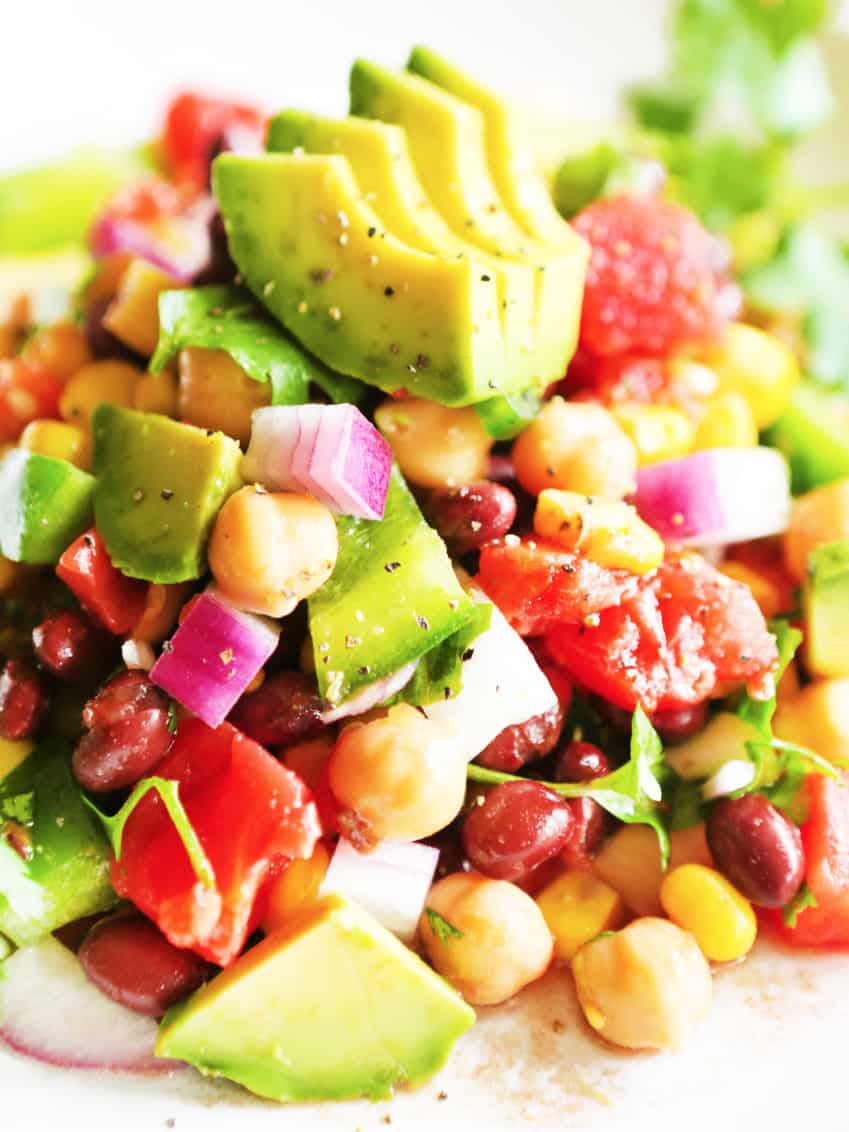 This versatile Loaded Veggie Salad is EASY to make and it is packed with healthy ingredients, such as chickpeas, black beans, tomatoes and avocados. It is a delicious lunch, wrap filling, party side dish or even a topping for chicken!
How To Cook Frozen Corn on the Cob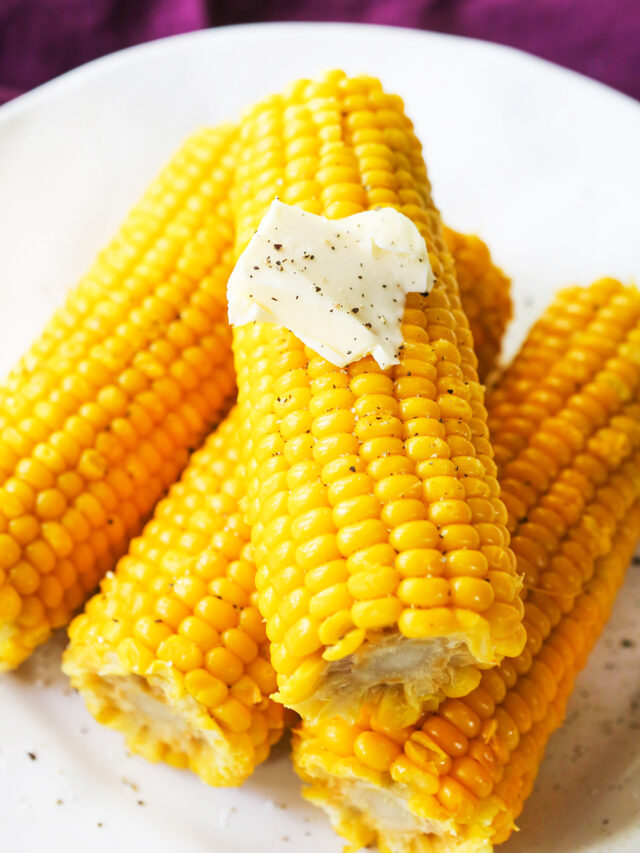 Do you have corn on the cob sitting in your freezer and want to cook it quickly? Read on for tips about how to cook frozen corn on the cob quickly, easily and with no fuss!
Crockpot Creamed Corn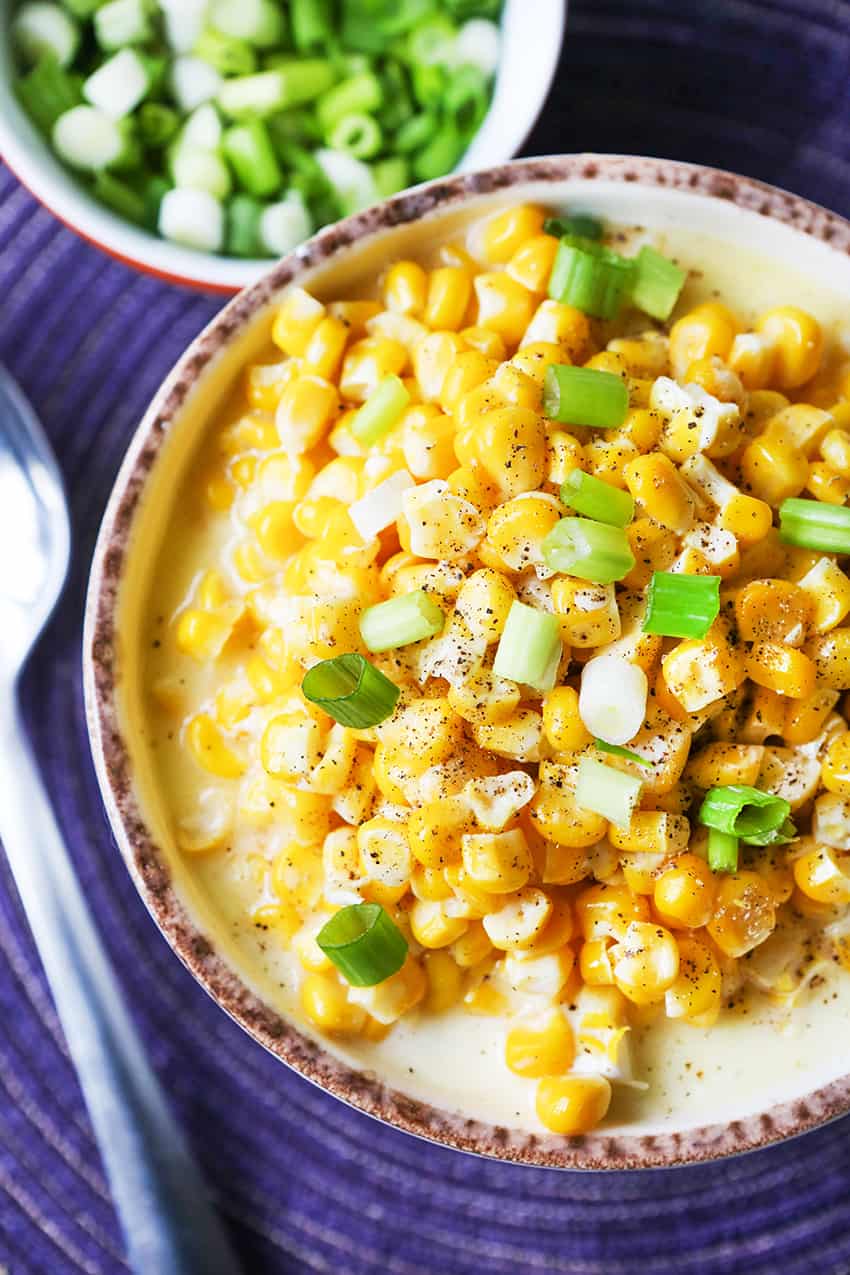 Four ingredients, five minutes of time and your slow cooker will make this delicious, flavorful crockpot creamed corn side dish for you!
Garlic Knots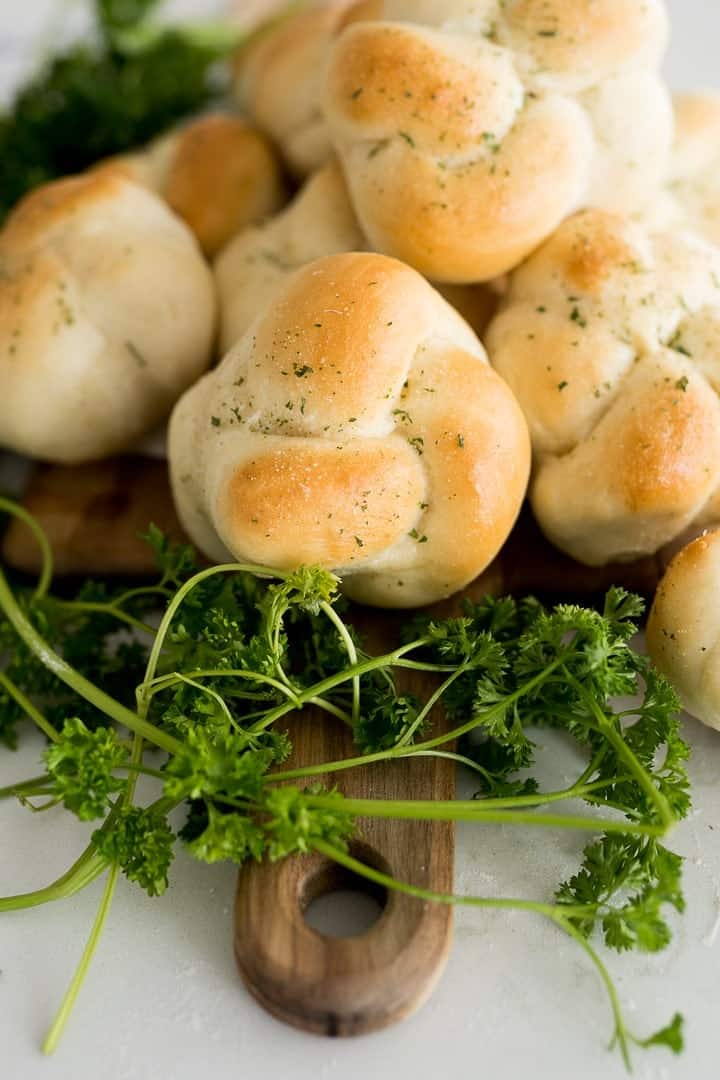 Garlic Knots (from Cooking with Karli) are made with a simple, from scratch dough with a one hour rise time. These are perfect for Sunday Dinner, a casual weeknight meal or a fancy holiday feast!
Air Fryer Bacon Wrapped Dates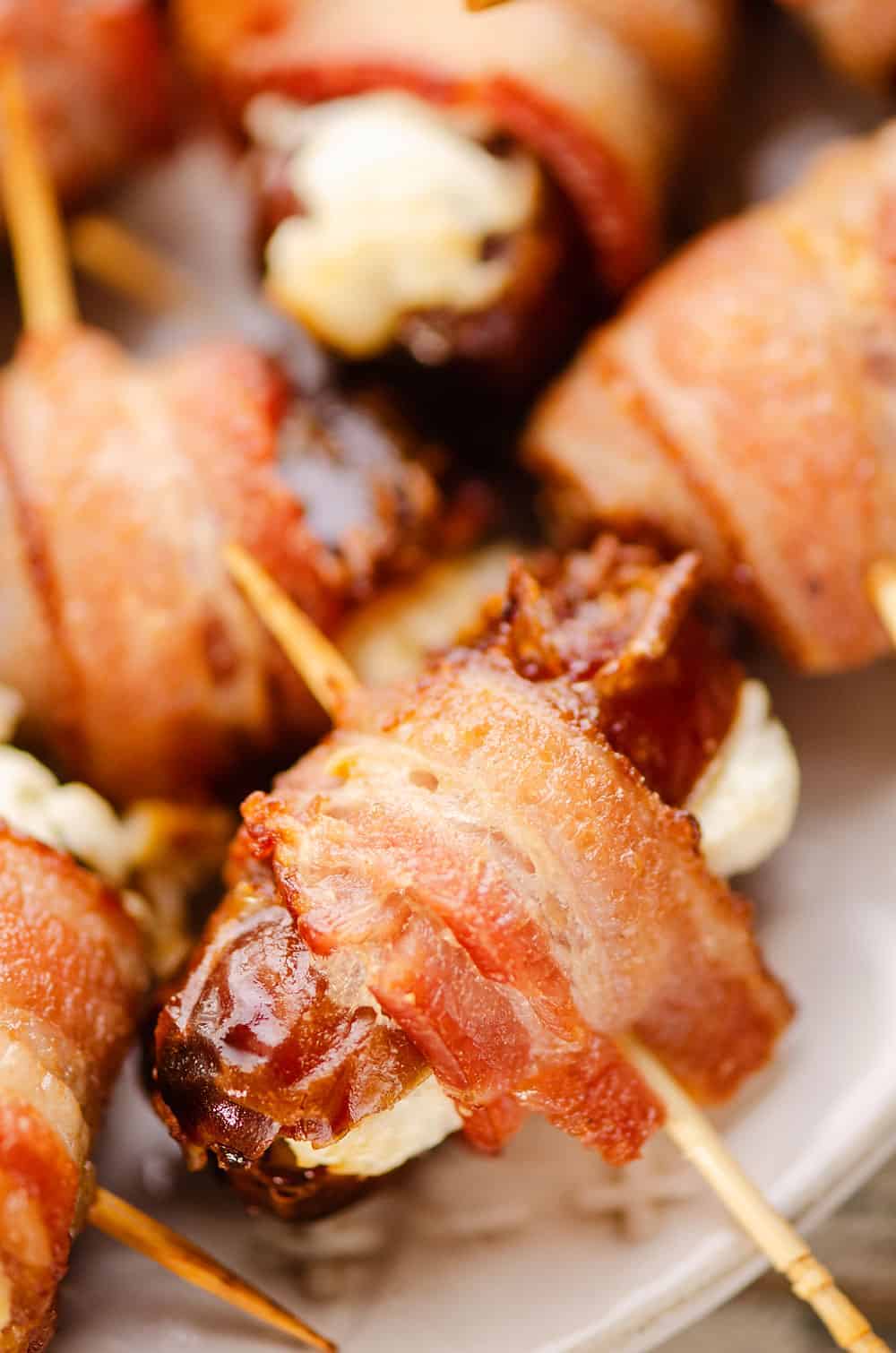 Air Fryer Bacon Wrapped Dates stuffed with creamy goat cheese (from The Creative Bite) are the perfect three ingredient appetizer recipe with sweet and savory flavors in one little bite. The best part of this easy finger food is that you can make them ahead and fry them up just before your party!
Broccoli Cheese Casserole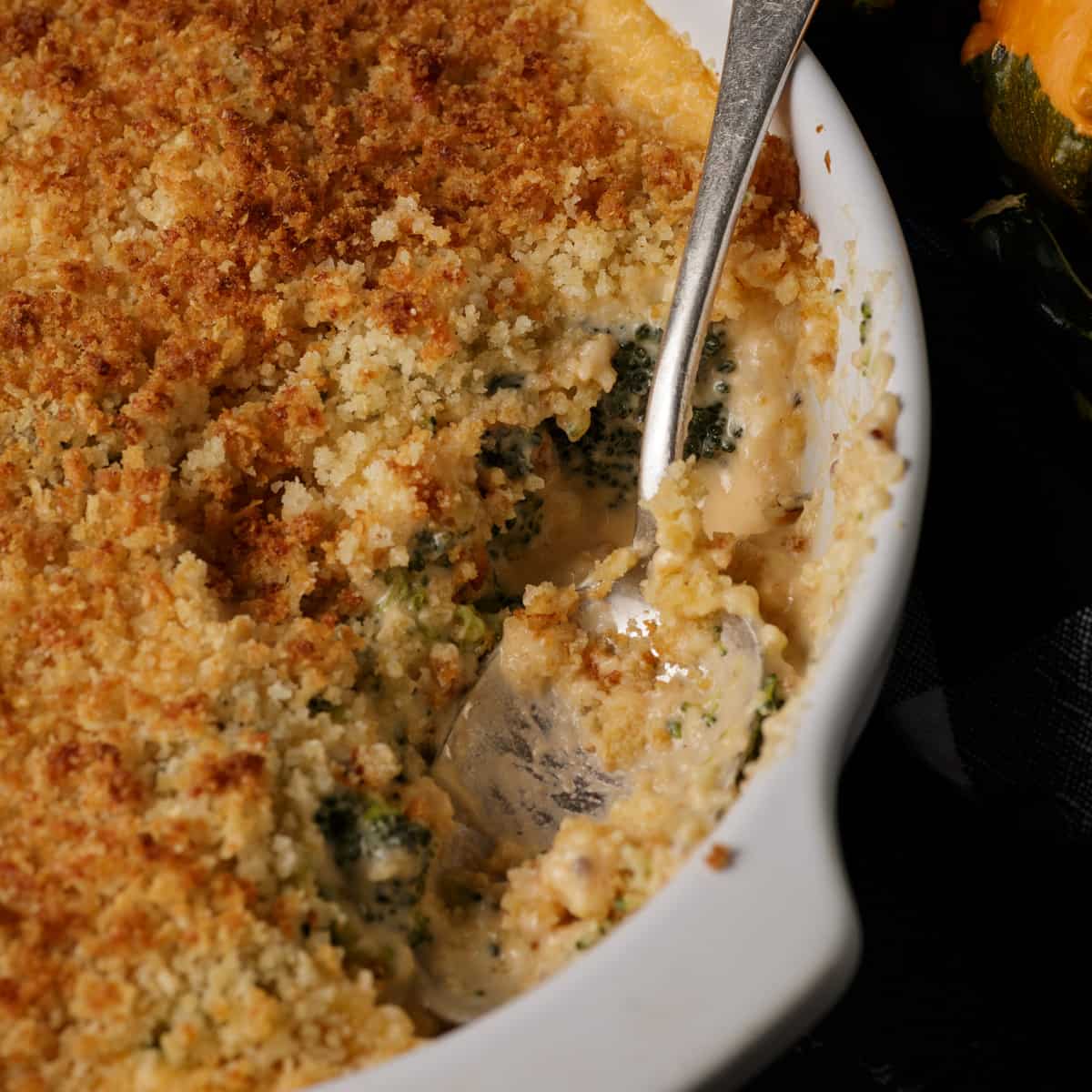 For the best Broccoli Cheese Casserole (from Butter and Baggage), start with fresh broccoli and add a creamy cheese sauce that's made from scratch. Top it off with buttery panko and it will be come a holiday tradition that you'll want to make all year long.
Keto Bacon Roasted Butternut Squash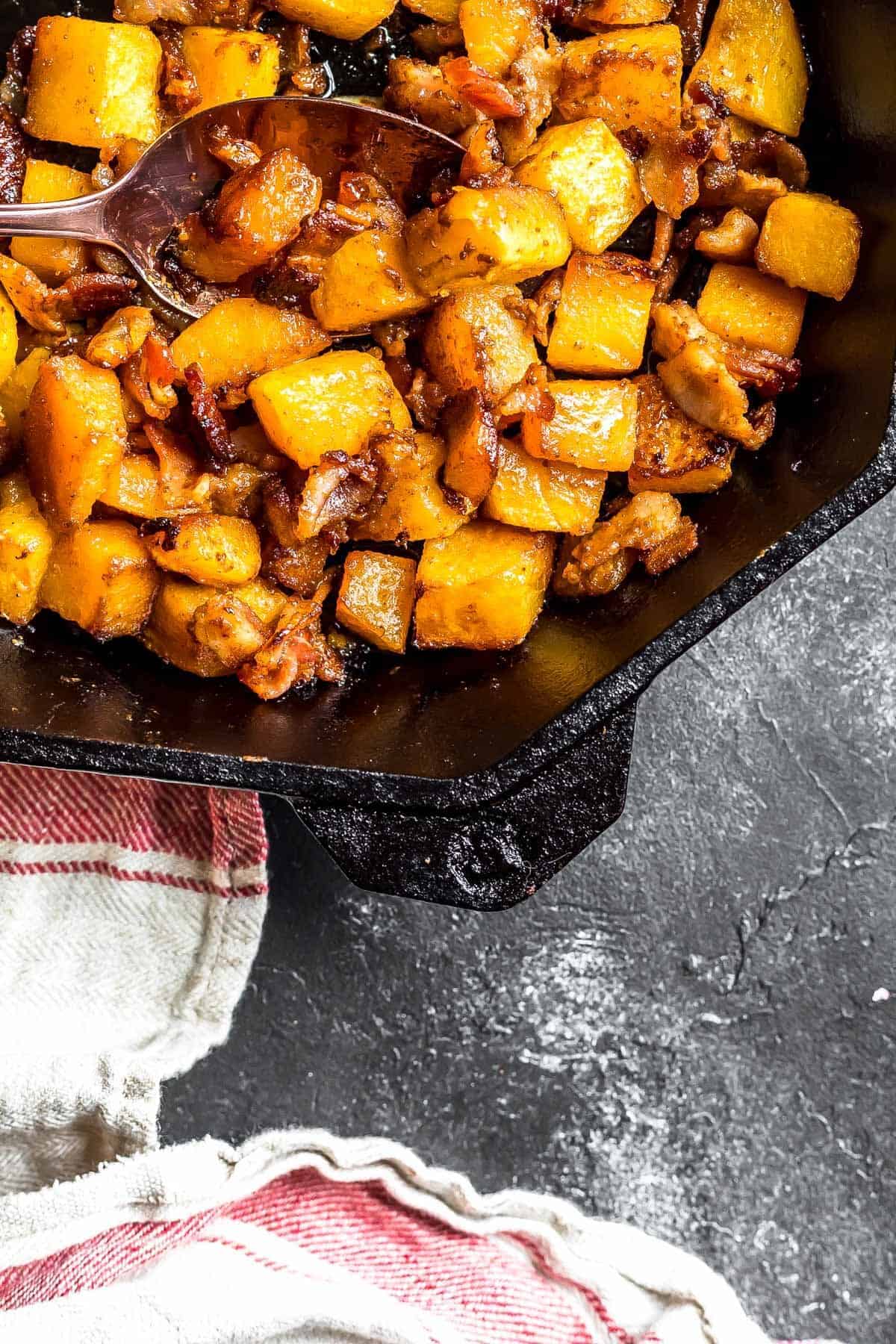 This Keto Bacon Roasted Butternut Squash (from Cast Iron Keto) is an awesome side dish, it pairs perfectly with just about any protein for an unbeatable keto dinner.
Spicy Carrot and Parsnip Soup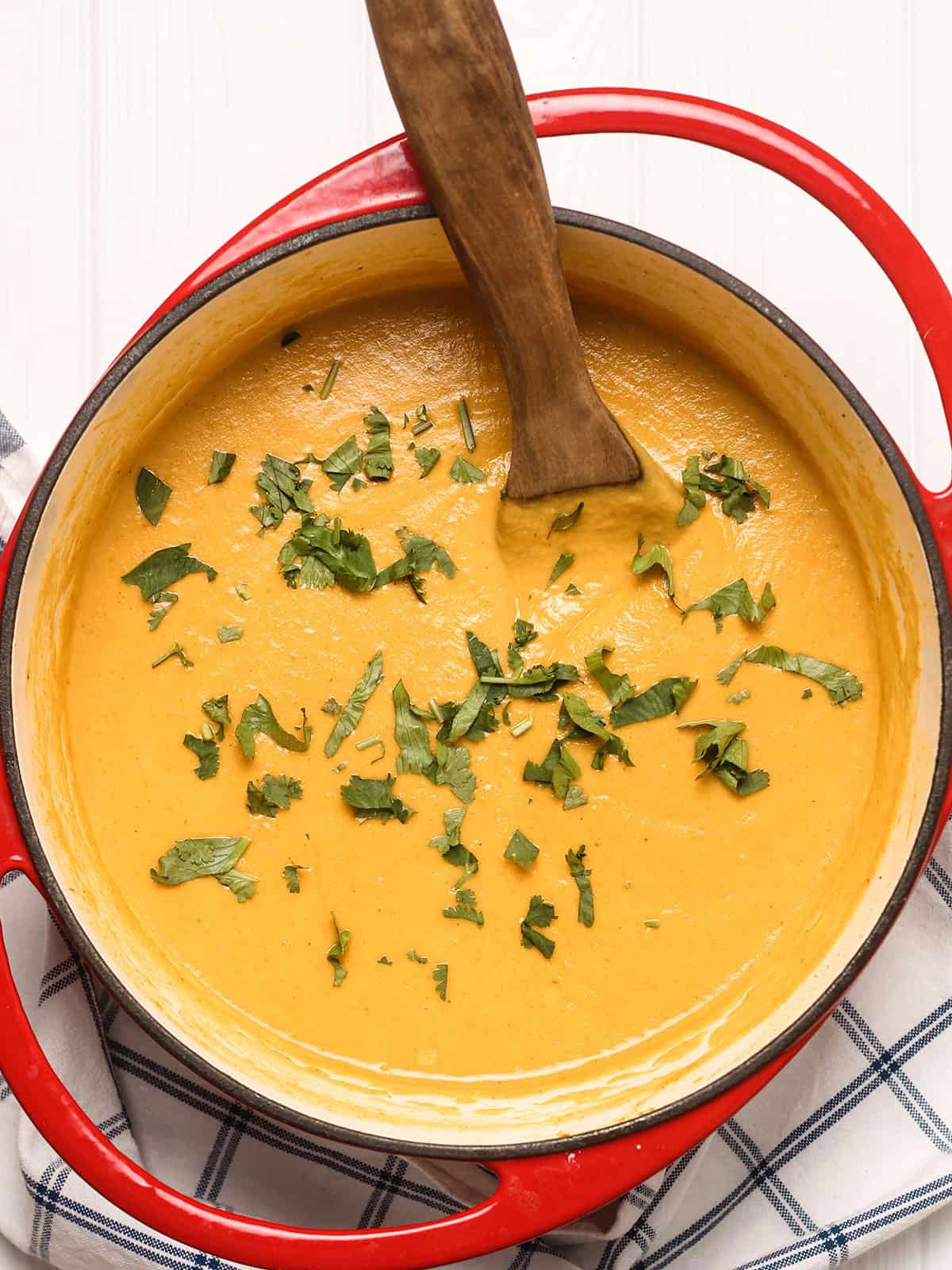 A deliciously creamy and lightly spiced carrot and parsnip soup (from Knife and Soul) that is sure to bring warmth and cosiness to the coldest winter days. This simple spicy carrot and parsnip soup recipe can be made in 30 minutes with a few simple ingredients.
Alfredo Sausage Stuffed Mushrooms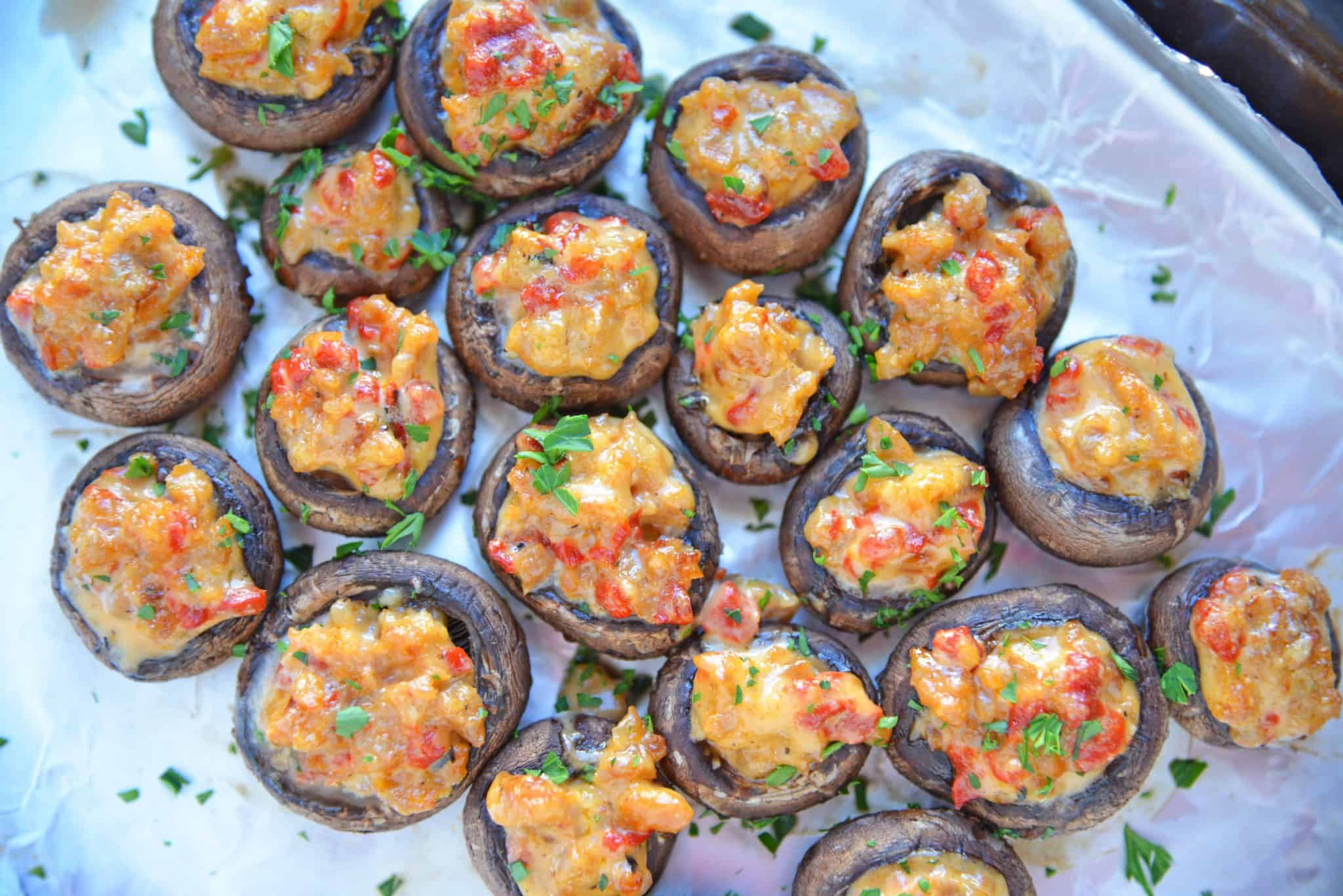 Stuffed mushrooms (from Savory Experiments) are one of my favorite appetizers. I always find myself with more than one on my plate. This version of stuffed mushrooms with sausage have become my new favorite!
Cauliflower Hummus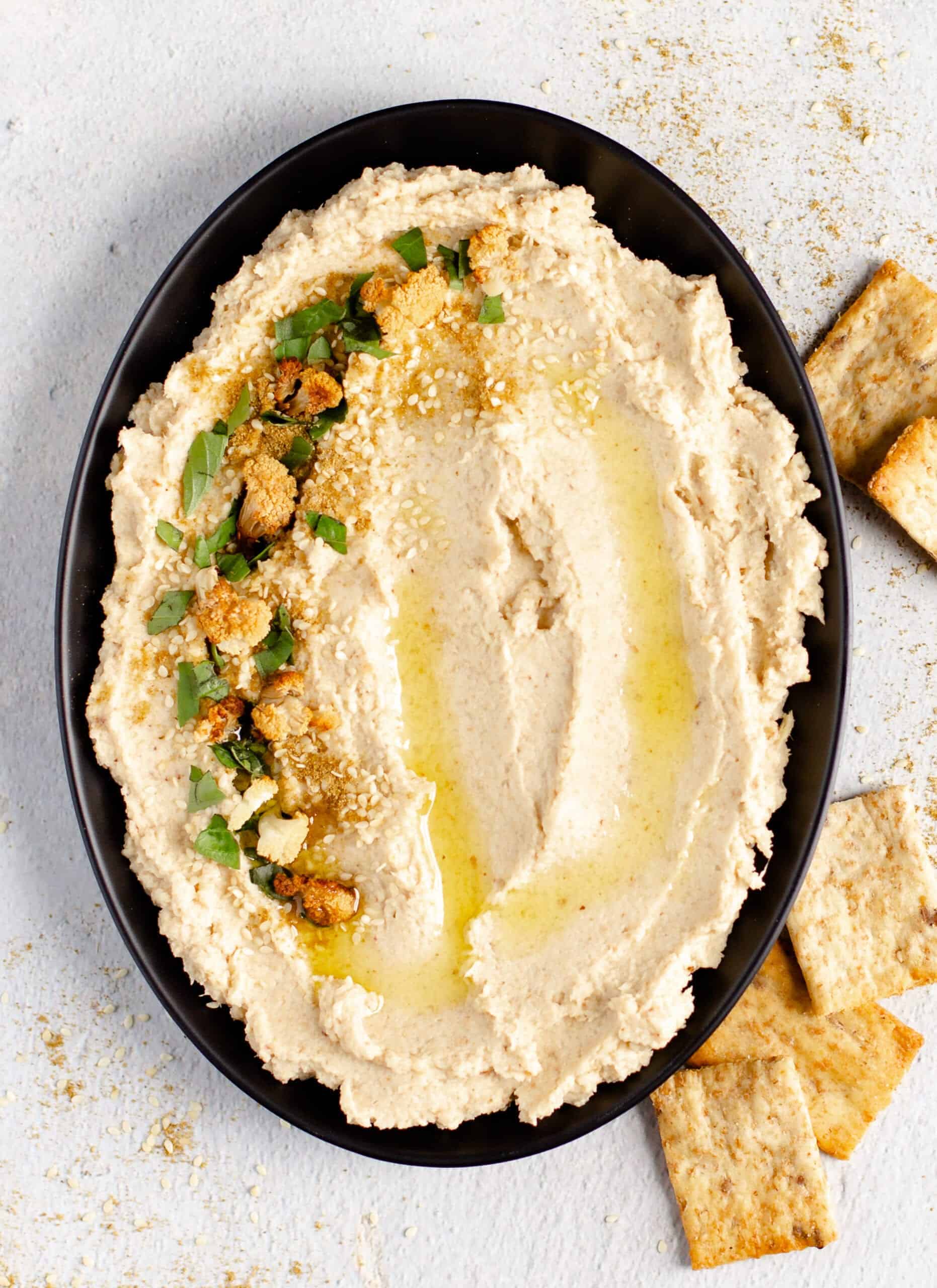 Cauliflower Hummus (from Intentional Hospitality) has a creamy nutty flavor, with hints of roasted garlic, cumin, and sesame. It is a nutritious snack that is paleo, keto, and vegan.
Sweet Corn Fritters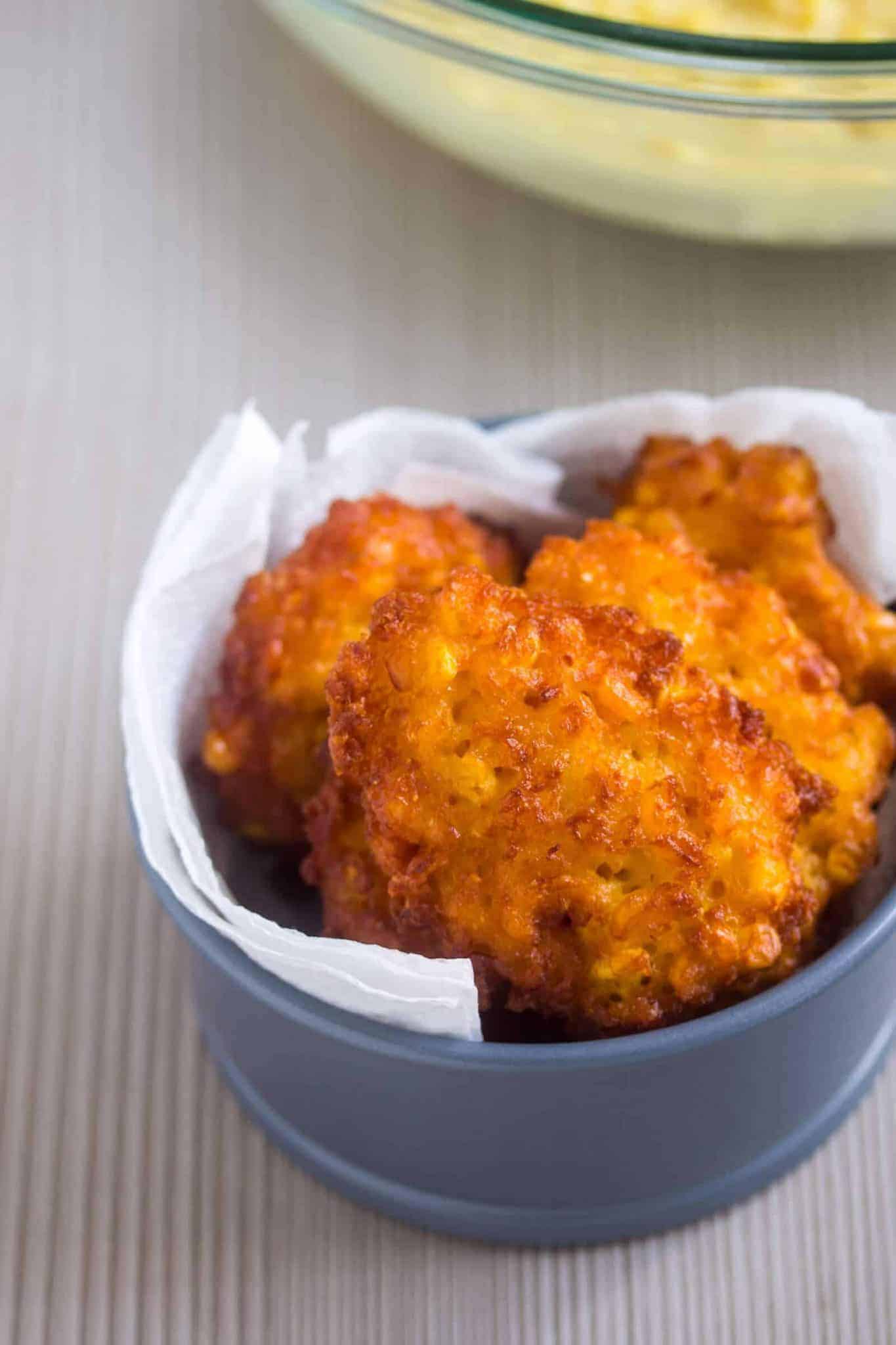 You can enjoy these Homemade Sweet Corn Fritters as a breakfast with your loved ones, accompanied by coffee and white cheese.
Sweet Potato Salad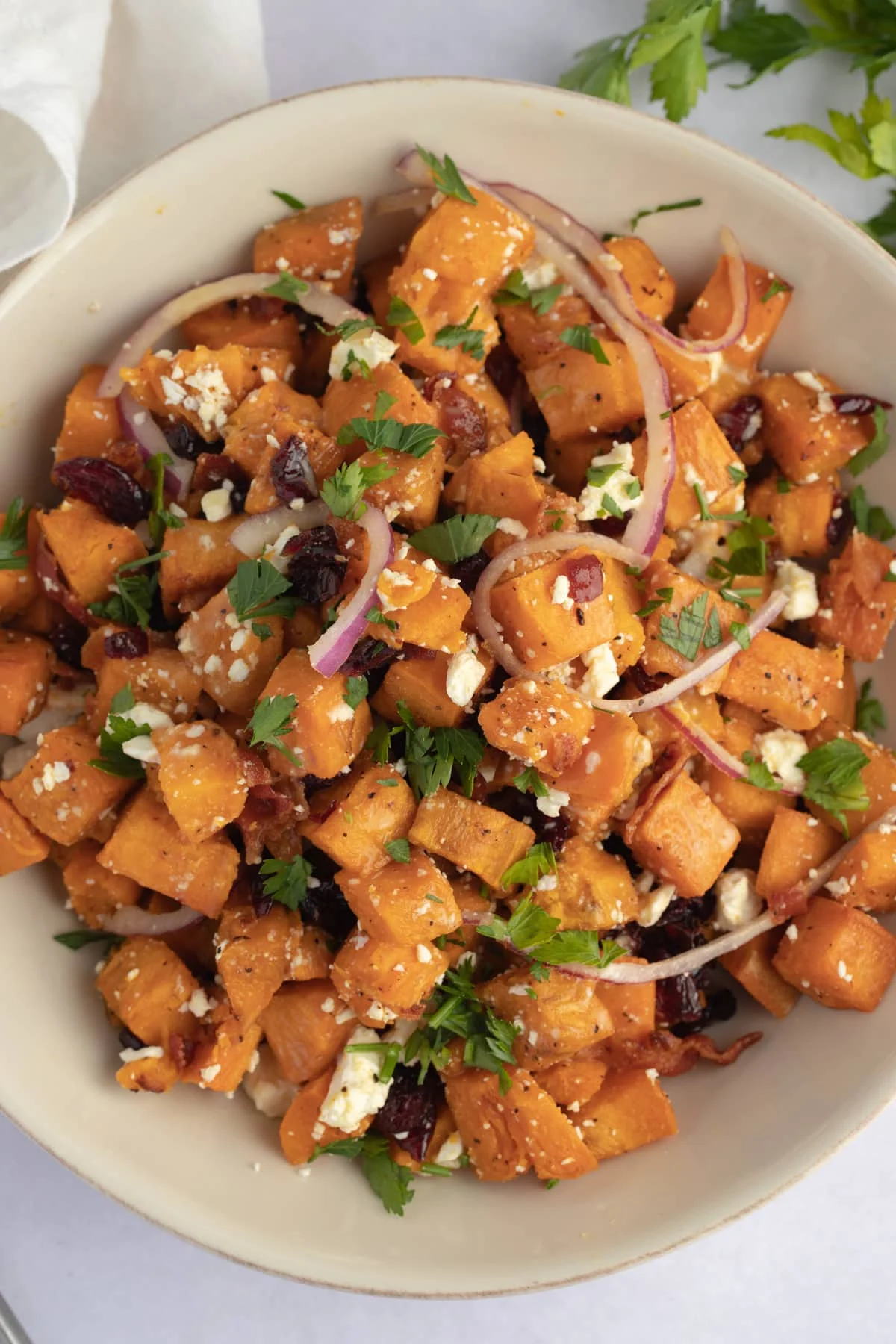 This Sweet Potato Salad Recipe (from My Forking Life) is a warm and comforting dish made with sweet potatoes, red onions, bacon, cranberries, feta cheese, and drizzled with a creamy honey mustard dressing. It's ready to eat in just 25 minutes and is the perfect side dish for weeknight dinners or to serve at a party.
Garlic Butter Roasted Mushrooms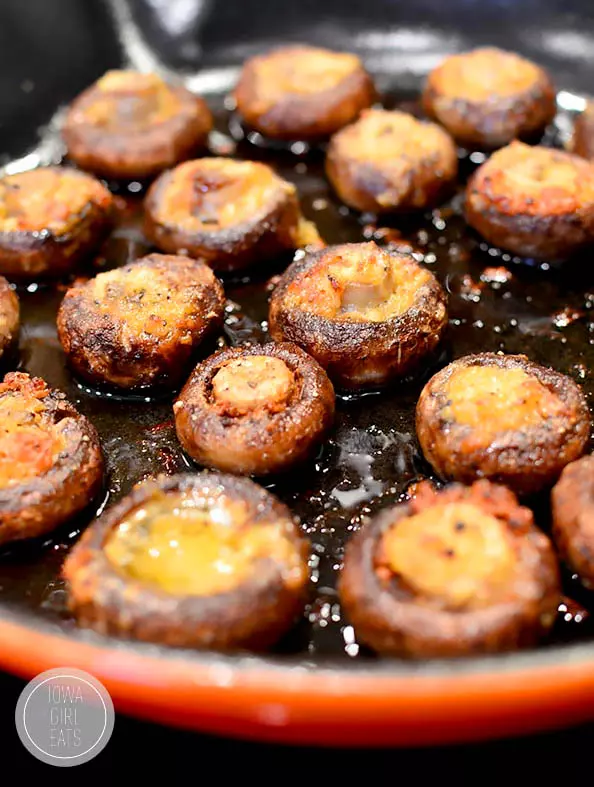 Easy Garlic Butter Roasted Mushrooms (from Iowa Girl Eats) is an easy yet impressive gluten free side dish recipe that's totally mouthwatering!
Avocado Corn Salad with White Balsamic Honey Reduction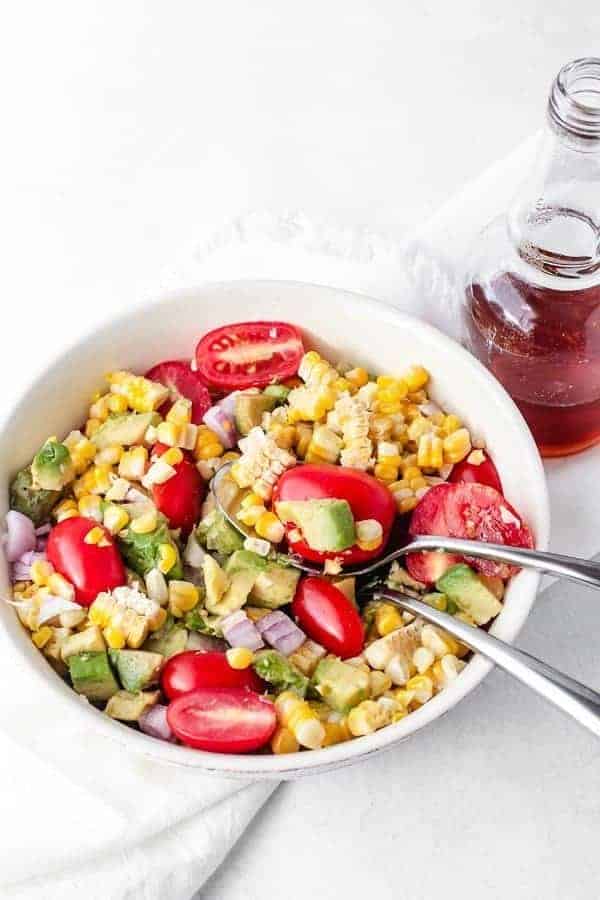 Looking for the perfect summer salad or side dish for your next BBQ? Look no further! This Avocado Corn salad (from Kickass Baker) is the winning dish. With all the flavors of summer, this salad is sure to please any crowd.