Baked beans are a classic comfort food and the perfect side dish for summer BBQs and game-day parties! Read on for 21 delicious ideas about what to serve with baked beans for a complete meal.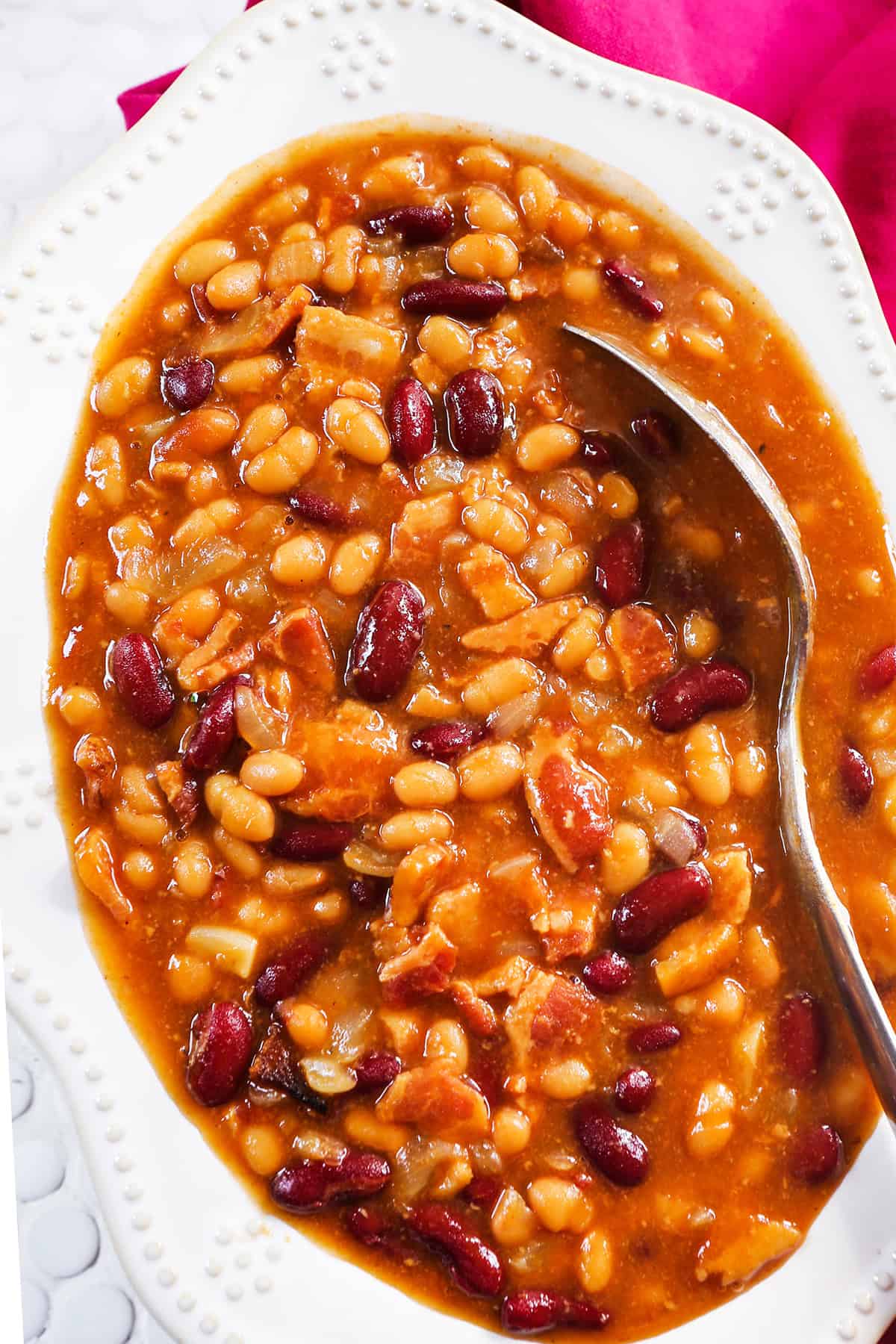 What To Serve With Baked Beans
See the comprehensive list below for a list of delicious ideas about what to serve with baked beans, whether you're serving it as a summer barbecue side dish or a game day food:
Sandwiches – Eat baked beans with sloppy joes, grilled cheese sandwiches, BLTs or pulled pork sandwiches slathered with bbq sauce for a delicious flavor match.
Fruit salad – Fresh fruit or fruit salads complete with melon, berries and grapes balance out the salty flavors of this great side dish.
Leafy green salad – A bowl of fresh salad with chopped veggies and a light dressing act as the perfect pairing.
Coleslaw – Beans and coleslaw make the perfect match when eaten together.
Potato salad – Delicious potato salad and cooked baked beans create the perfect combination of flavors.
Vegetables – Just about all fresh veggies on the planet accompany this side dish perfectly. Brussels sprouts, mushrooms, broccoli, zucchini, cauliflower, green beans and bell peppers are all a great option.
Grilled meat – Steak, grilled chicken, burgers, hot dogs or bbq ribs taste even better on a plate with baked beans.
Potatoes – Serve with a mashed potato side, French fries, roasted sweet potatoes, potato chips or even baked potatoes to create a loaded potato!
Appetizers – Especially when serving this as a party food, other appetizers make a great combination to your spread. Consider onion rings, deviled eggs, little smokies, cheese dip, guac and tortilla chips and mozzarella sticks.
See the roundup below for recipes that pair well with baked that you can make in your own kitchen (or back yard!).
Best Baked Beans Ever
This crockpot baked bean recipe is the way to go! Once you try this delicious recipe, you'll never eat them straight from the can again.
Instant Pot baked beans are made from scratch using dry beans but with no soaking required! The Instant Pot transforms plain beans into a flavorful side dish, made even more delicious with bacon bits.
How To Make Baked Beans Better
If you're looking to add spice to your baked beans, consider adding a pinch of cayenne pepper, hot sauce or chili powder while cooking.
Add a few drops of liquid smoke for smoky baked beans.
For a sweet flavor to create a nice balance for that trademark savory flavor, consider adding brown sugar or maple syrup to the mixture. Note that when making Boston baked beans, sweetness is not typically added to the recipe.
Add a dollop of sour cream to thicken the mixture and to give it a creamy touch.
Note: Canned baked beans can contain gluten, so check the labels closely if you are looking for a gluten free side dish.
How To Reheat Baked Beans
There are a variety of different methods you can use for reheating baked beans
Microwave – Transfer the beans to a microwave-safe bowl and cook in 1-minute intervals, stirring after each, until warmed through.
Stovetop – Transfer mixture to a medium saucepan and set to medium heat. Cook on the stove top for 5-7 minutes, or until heated through.
Slow cooker – Add beans to a crockpot and stir. Cook on low heat for 2 hours, stirring occasionally.
What To Do With Leftover Baked Beans
If you have leftover baked beans on your hands and you're not sure what to do with them, give some of these delicious options a try:
Throw them into your next batch of chili!
Combine with veggies such as onions, bell peppers and tomatoes to create a yummy salad. Drizzle a little olive oil into the mix, along with salt and freshly ground black pepper.
Spoon some of the mixture over bbq sandwiches with pork.
They act as the perfect quesadilla, burrito or taco filling.
Top a baked potato with a spoonful of the mixture.
Can You Freeze Cooked Baked Beans
Cooked baked beans can be frozen for later use.
Allow the baked beans to cool to room temperature.
Transfer to either a heavy-duty freezer-safe bag or airtight container.
Place in the freezer and store for up to 4 months for best results.
Pressure Cooker Potato Salad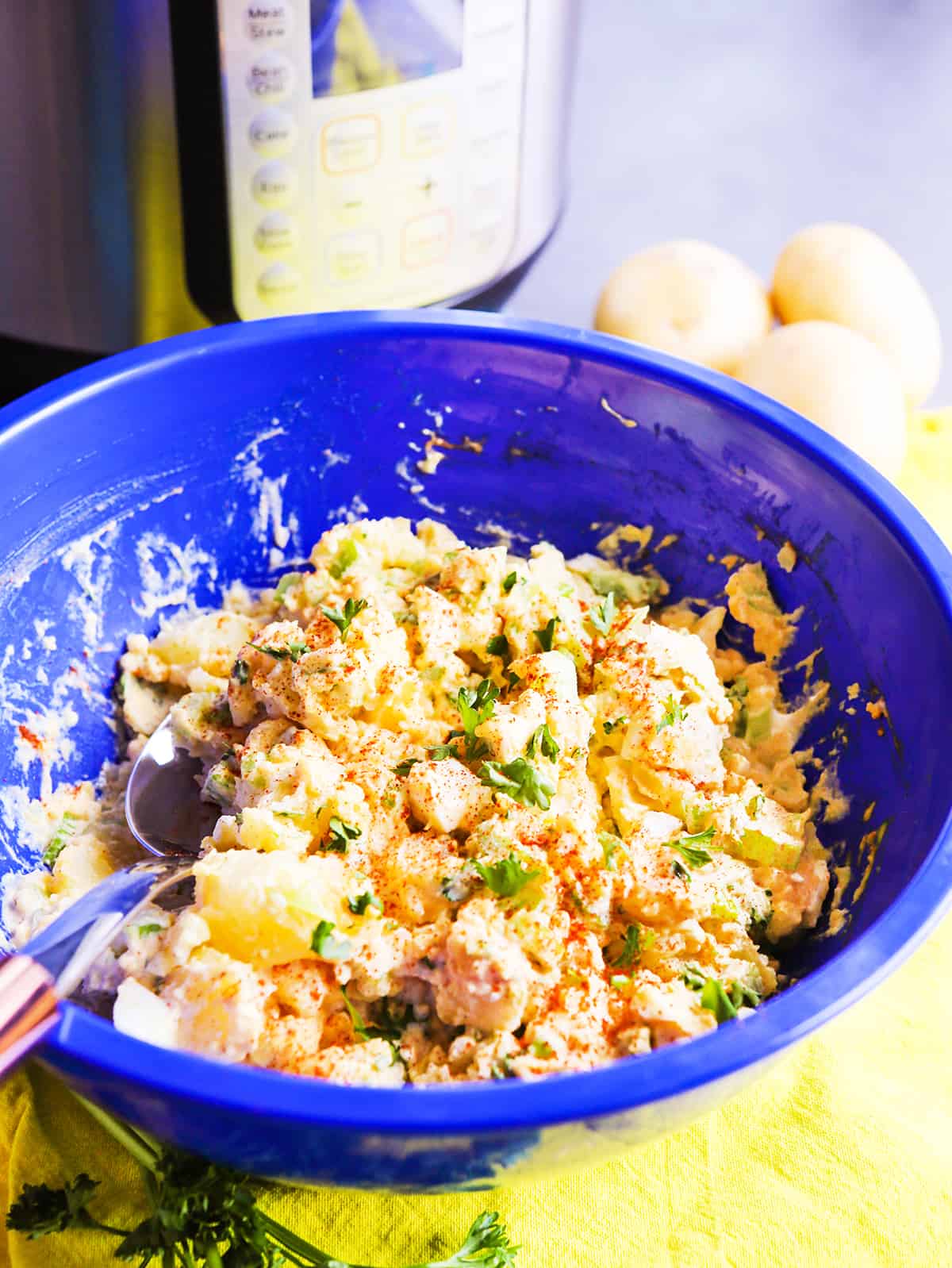 Cook potatoes and eggs together in a single pot to make Instant Pot Potato Salad with Eggs. Done in less than 30 minutes and requires minimal clean-up. This is the perfect party food or summer side dish!
Marinated Steak Bites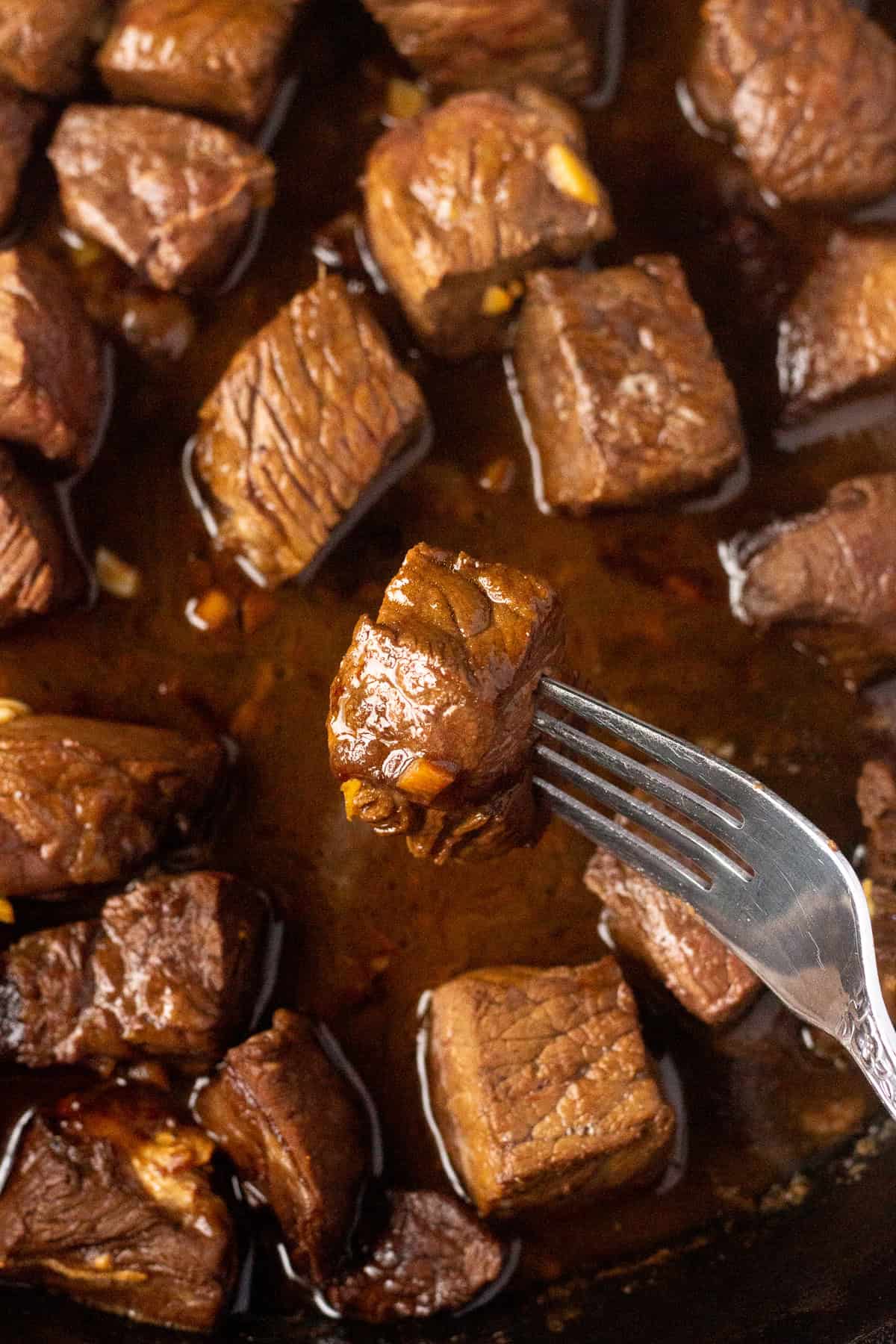 Marinated steak bites are the perfect party food, main beef protein or appetizer. They are beyond easy to make and turn out tender and delicious every single time. Cook them on the grill or stovetop!
Taco Pasta Salad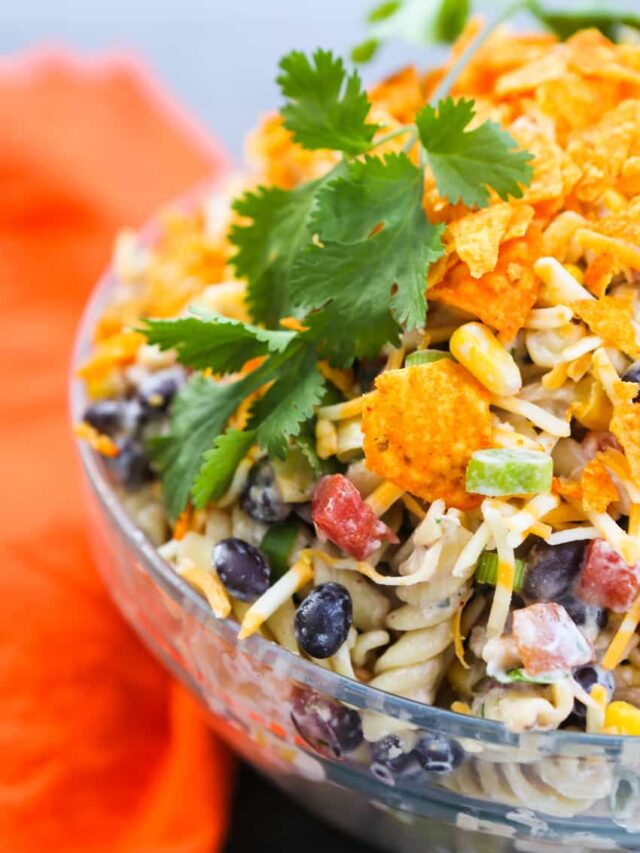 Tacos, ranch seasoning and pasta join forces to create this delicious taco pasta salad recipe! Enjoy pasta salad and taco salad in a single bite! Delicious party food or side dish.
Instant Pot Ribs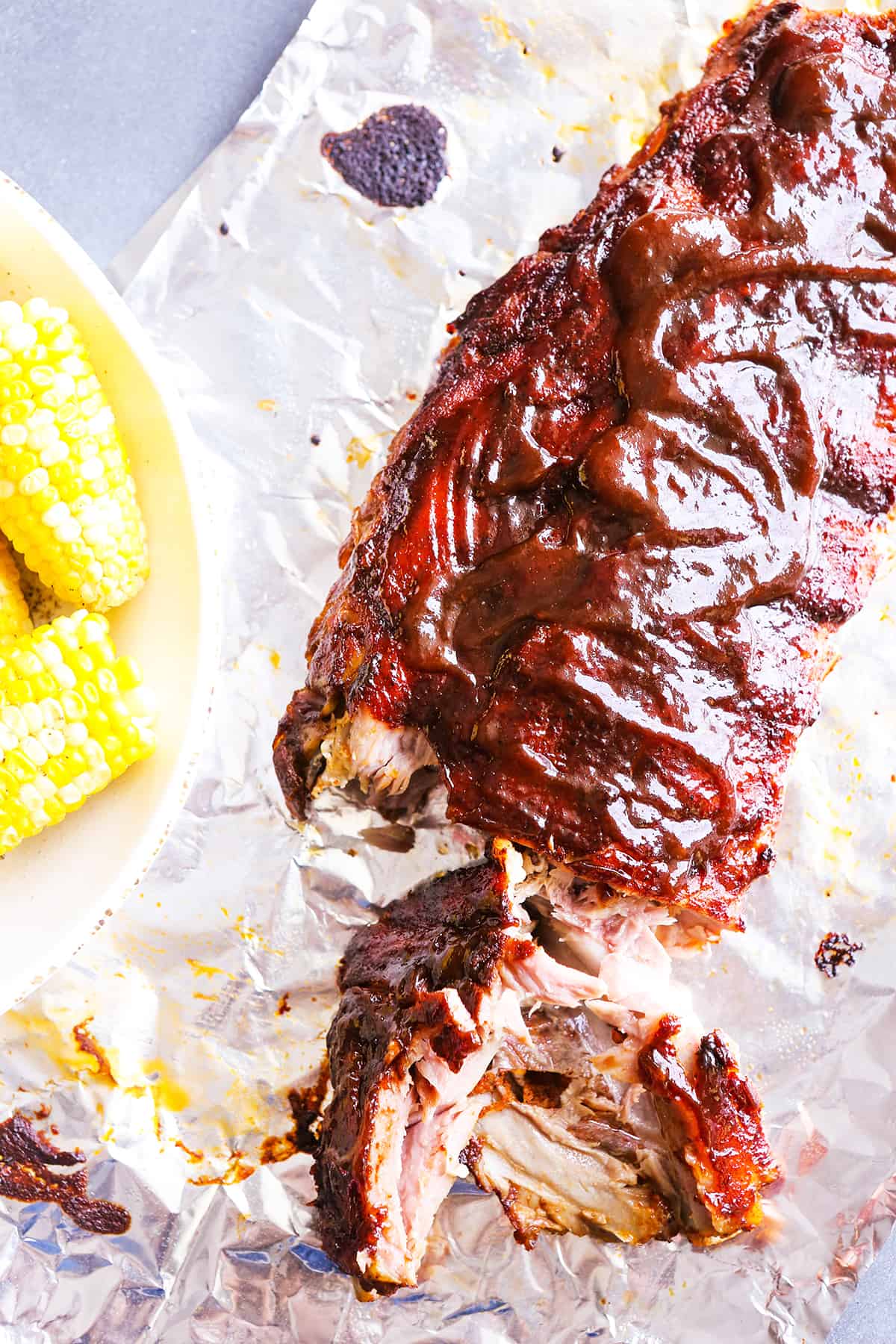 These are the best Instant Pot ribs and they make for an easy, meaty meal! The meat is fall off the bone tender. Makes a super, easy weeknight meal or a fun summer bbq addition!
Fruit Pizza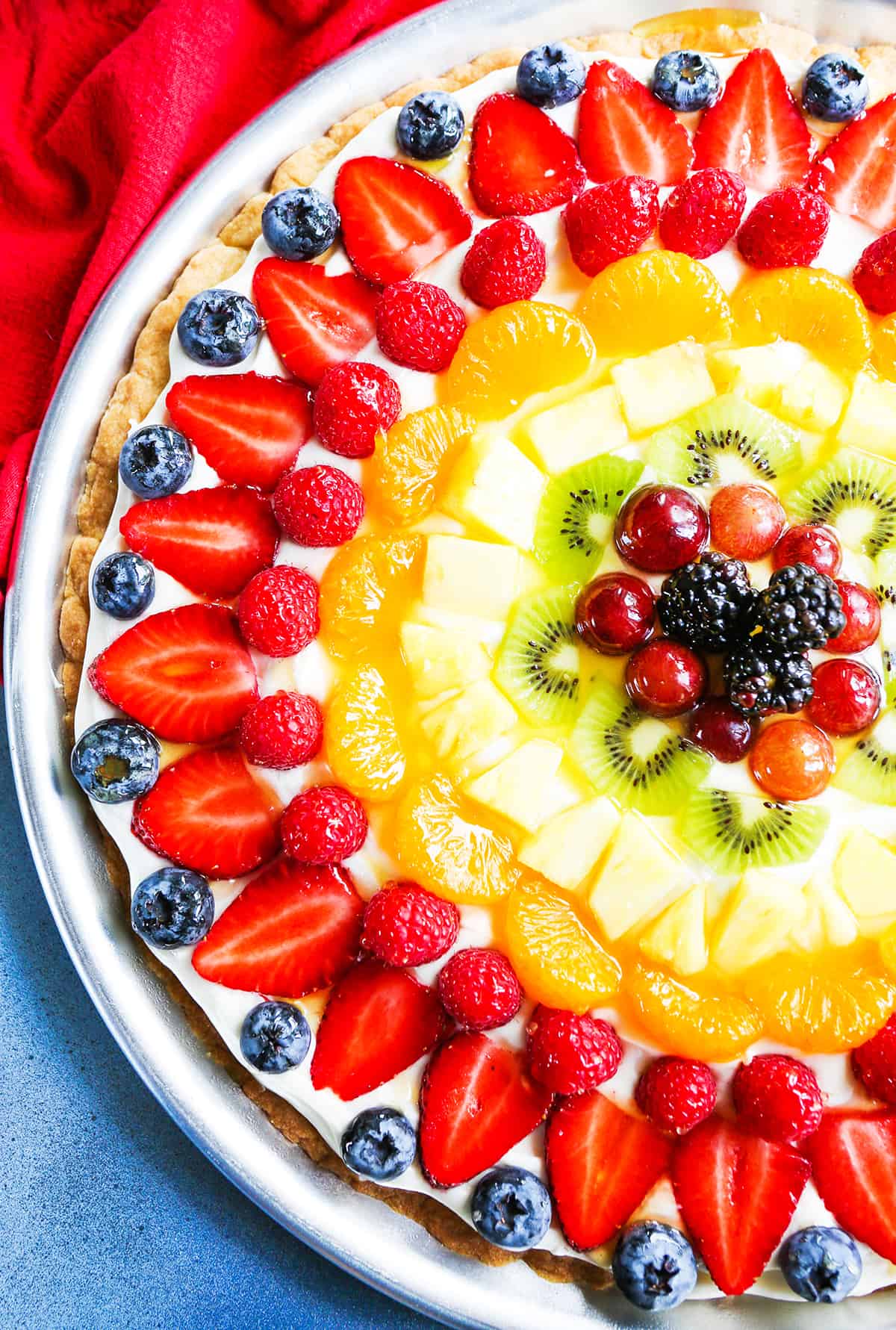 Learn how to make fruit pizza to WOW guests! It has a cookie dough crust, dreamy cream cheese frosting and a colorful top layer of fruit with a tasty glaze. Allow your creative side to shine while decorating your pizza!
Sausage Cheese Dip (in the Slow Cooker)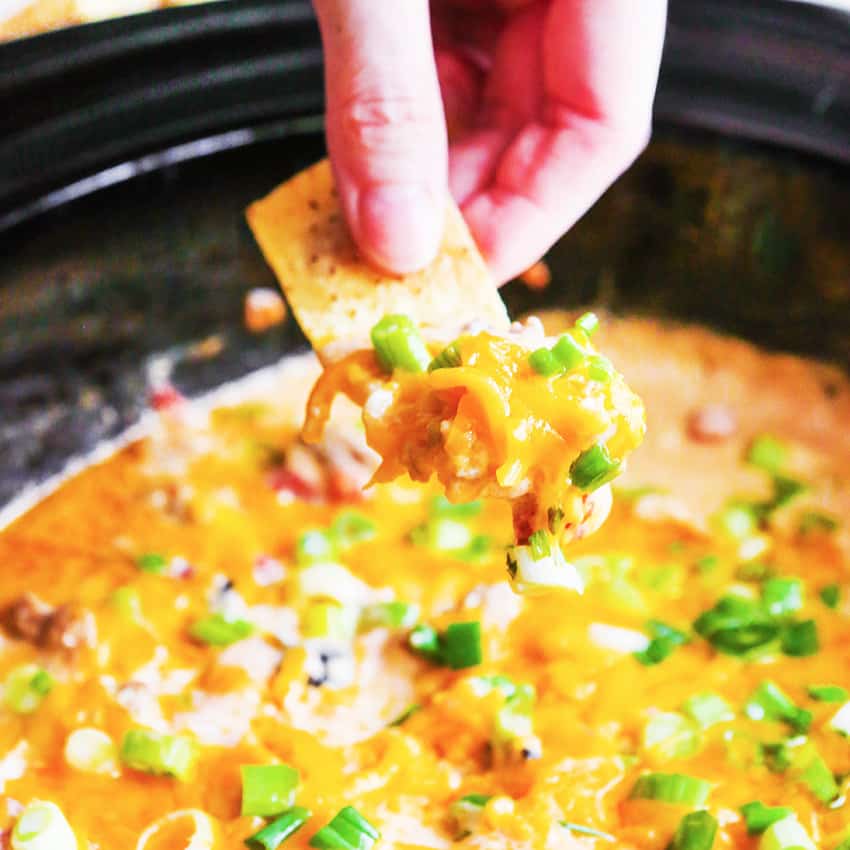 Sausage Cheese Dip is easy to make (let your crockpot do the work for you!), cheesy, flavorful and totally irresistible! Serve as an appetizer at your next party and it won't last long. Only 6 ingredients required for this delicious party food!
Instant Pot Sloppy Joes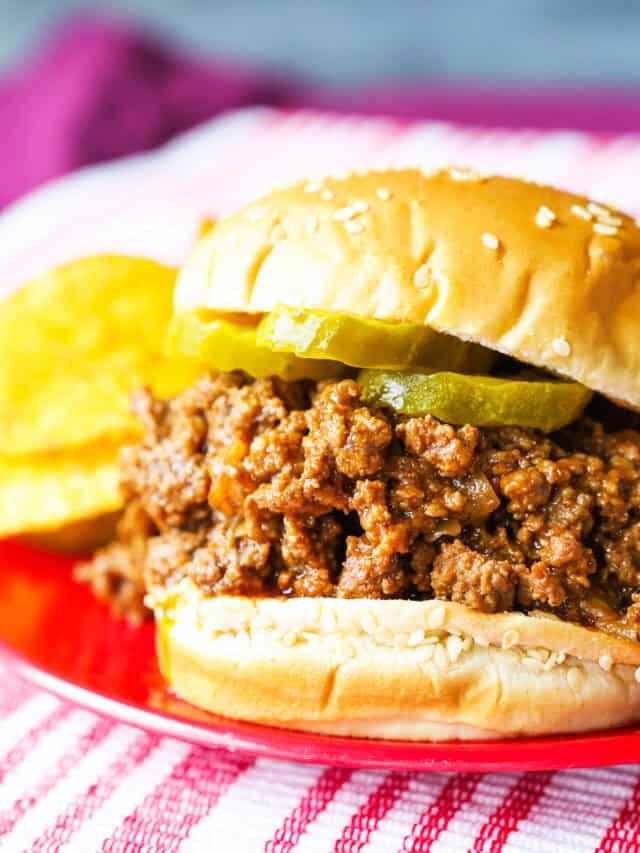 A childhood staple, this classic sandwich is hearty and delicious! Make Instant Pot sloppy joes for a super quick and easy dinner with a sweet and savory sauce. This Instant Pot recipe is the perfect recipe for family dinners and potlucks.
7 Layer Taco Dip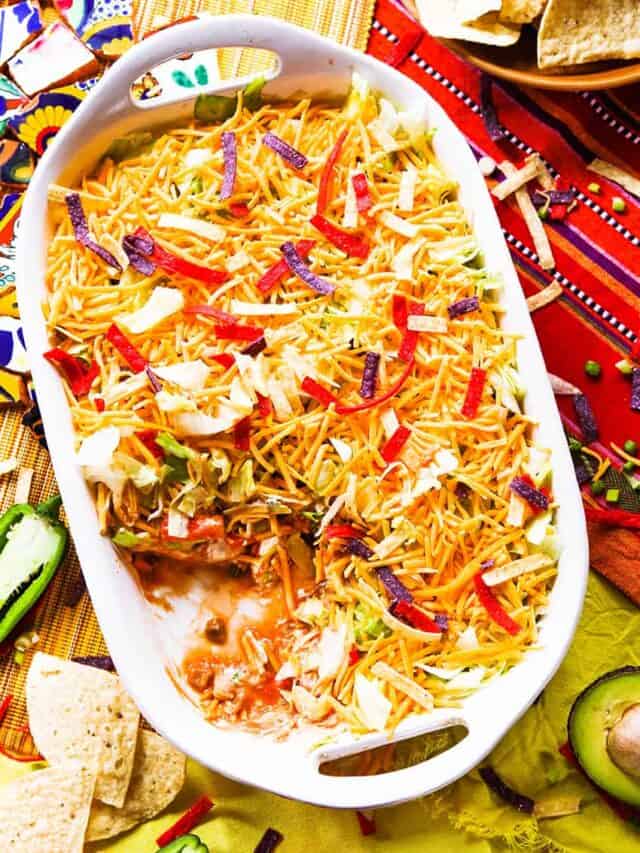 This is the best 7 Layer Taco Dip you'll ever meet! It's the perfect appetizer and party food and it is always the first thing to get devoured.
Crockpot Meatballs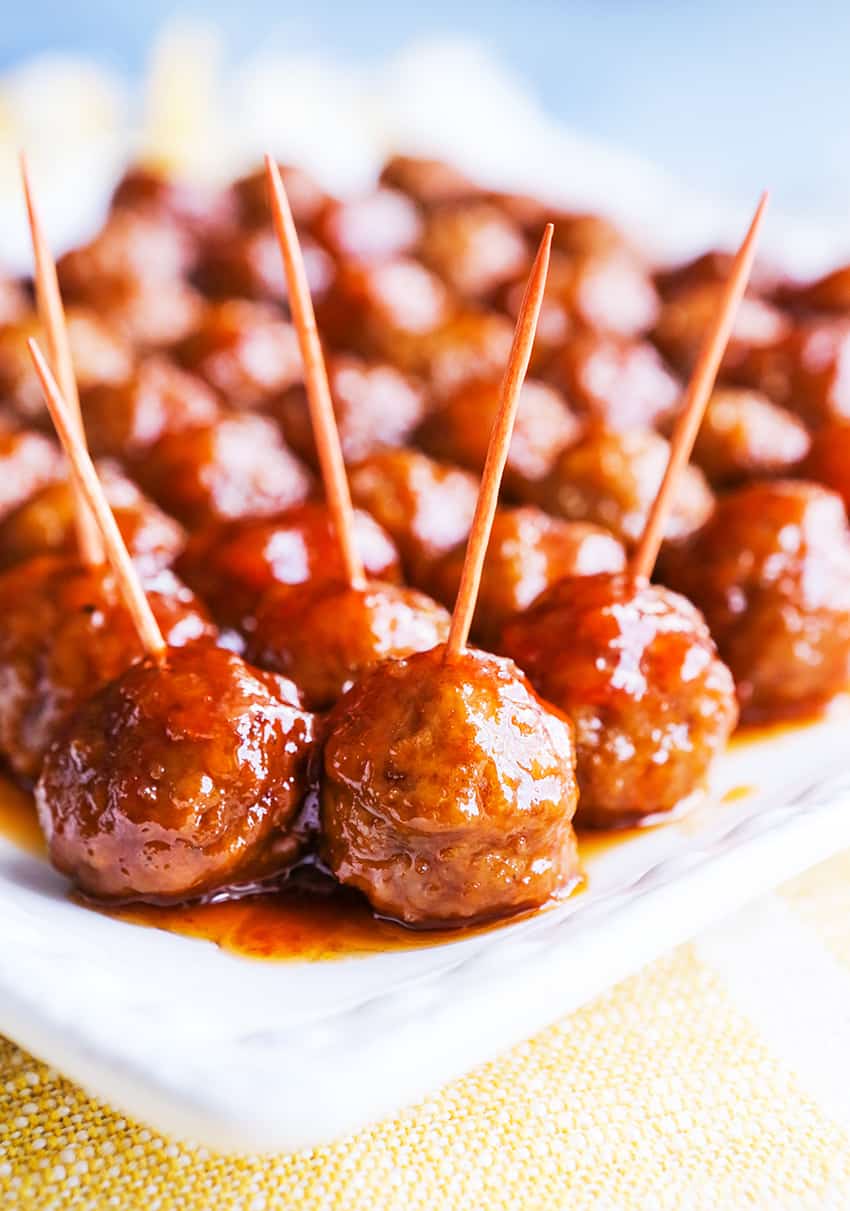 Crockpot Meatballs require only a few ingredients with only a few minutes of prep. They are SO EASY to make, totally packed with delicious flavor and great for game-day parties or holidays. Let your slow cooker do all of the work for you!
Crockpot Spinach Artichoke Dip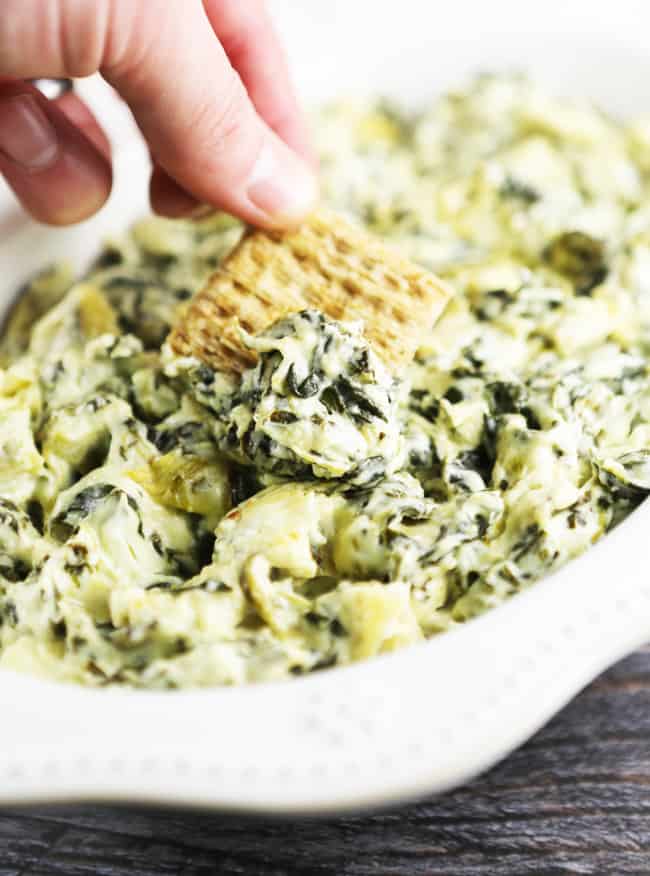 Crockpot spinach artichoke dip is a party staple! Artichokes, spinach and cheese make the perfect appetizer. Let your slow cooker do the work for you!
Air Fryer Chicken Tenders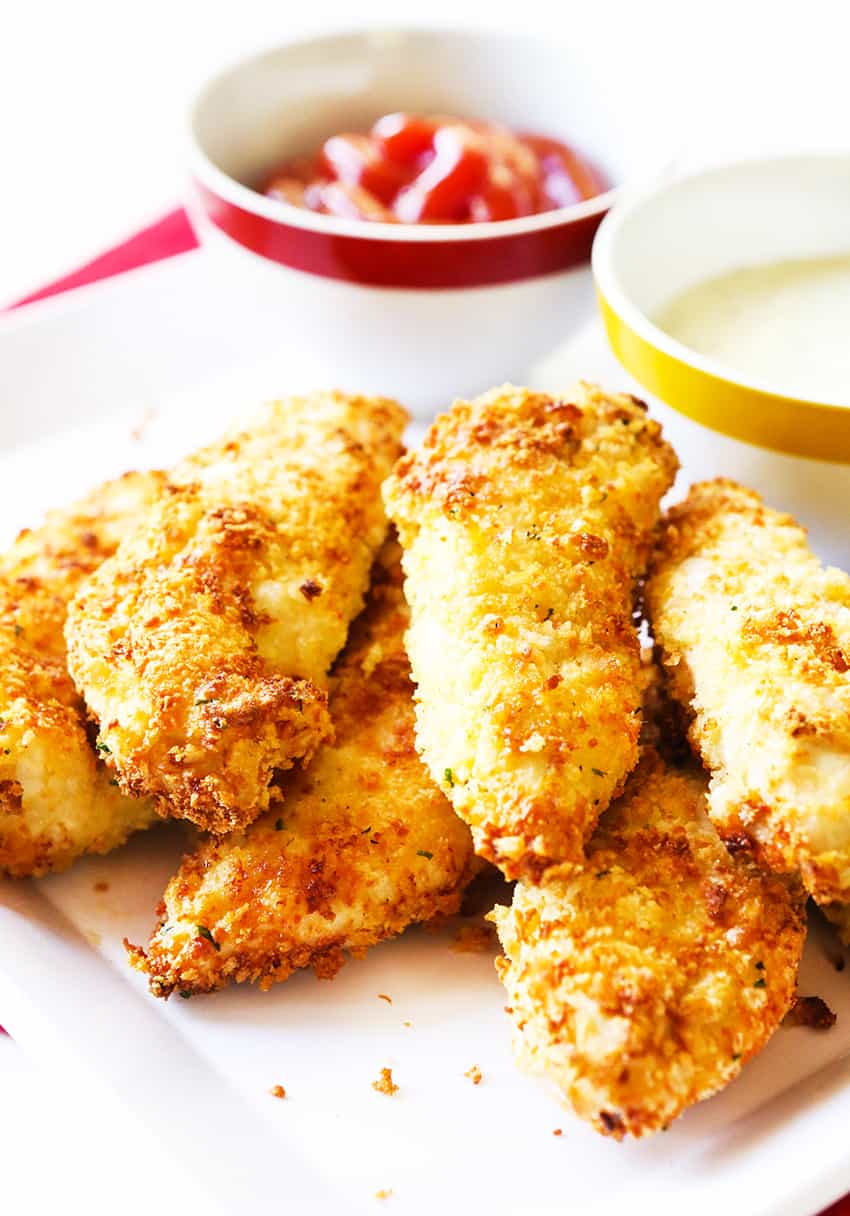 Air Fryer Chicken Tenders are healthier and more delicious than anything you find in the frozen aisle, made with just a few simple ingredients. Great as a kid meal, quick dinner or adult appetizer!
Broccoli Salad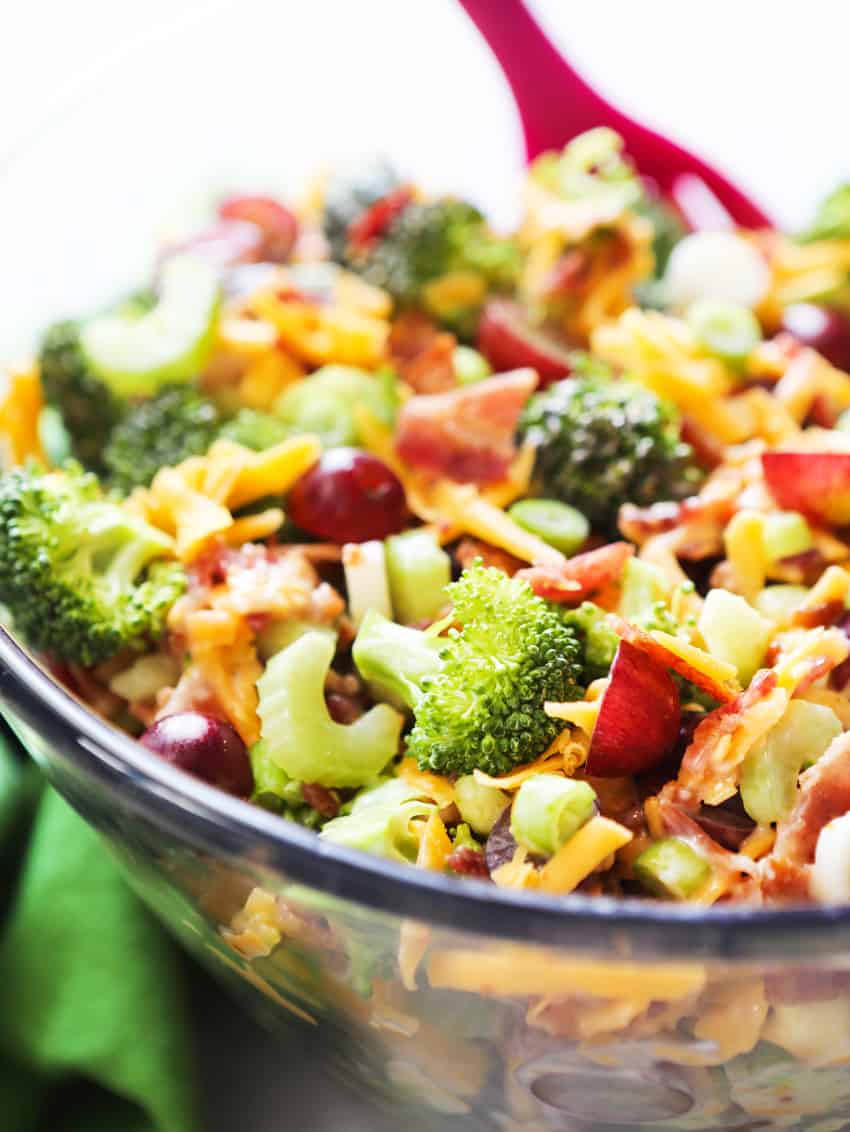 This Broccoli Salad is packed with crunchy, delicious ingredients and is not loaded heavily with mayo. It is the perfect dish to bring to your next potluck or gathering!
Crockpot Macaroni and Cheese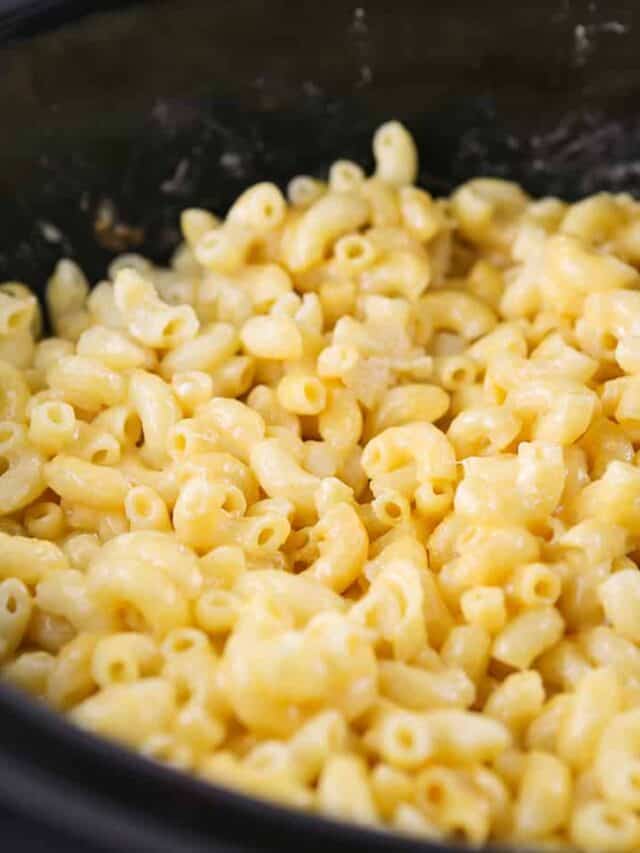 This crock pot macaroni and cheese recipe is cheesy and delicious, with such a creamy texture. This comfort food comes together quickly and easily. It is a great dish for a holiday meal or for a busy week night. It'll get devoured by adults and kids alike!
Shredded Chicken for Tacos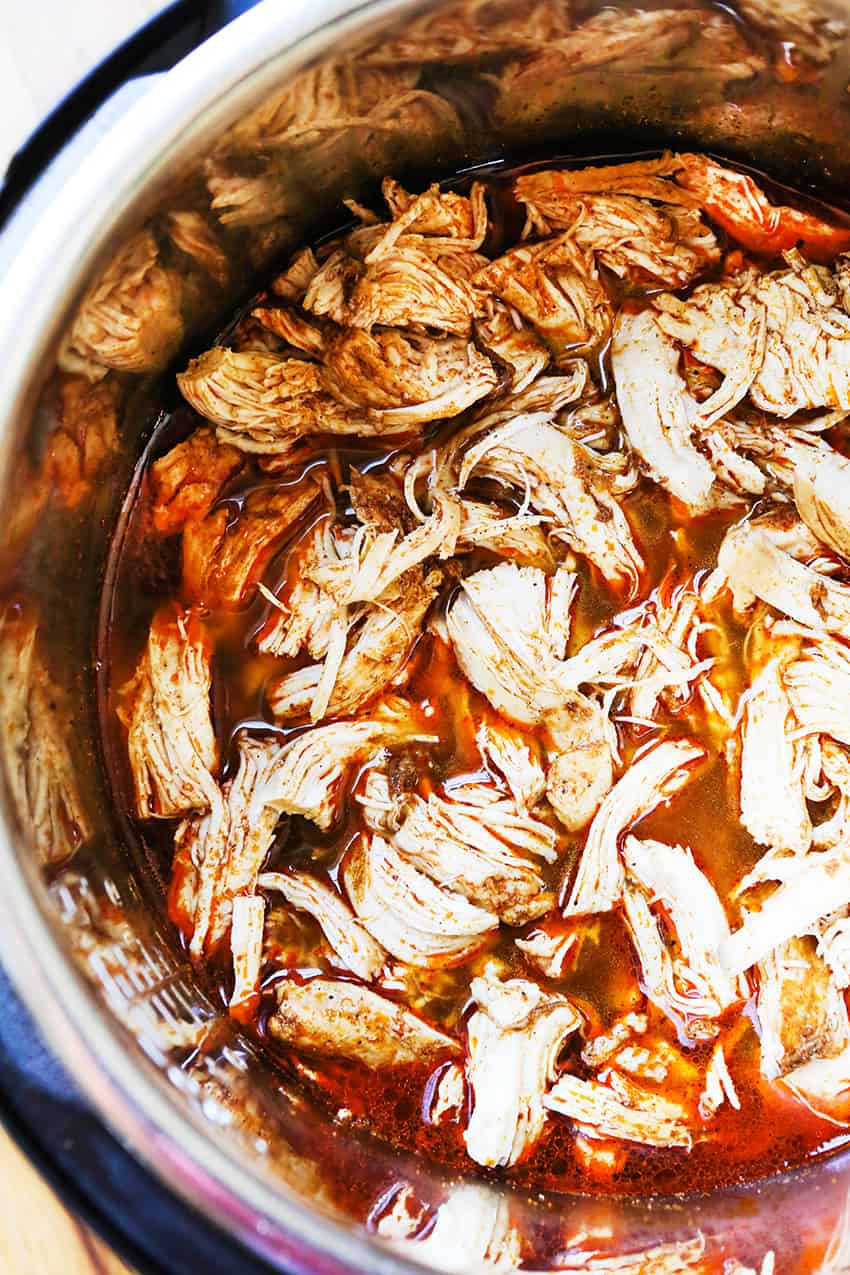 These are the BEST Instant Pot Shredded Chicken Tacos you will ever eat! SO GOOD! Making shredded chicken for tacos in the Instant Pot requires only FOUR ingredients. The meat turns out flavorful, tender and juicy every single time. Perfect for taco night!
How To Hard Boil Fresh Eggs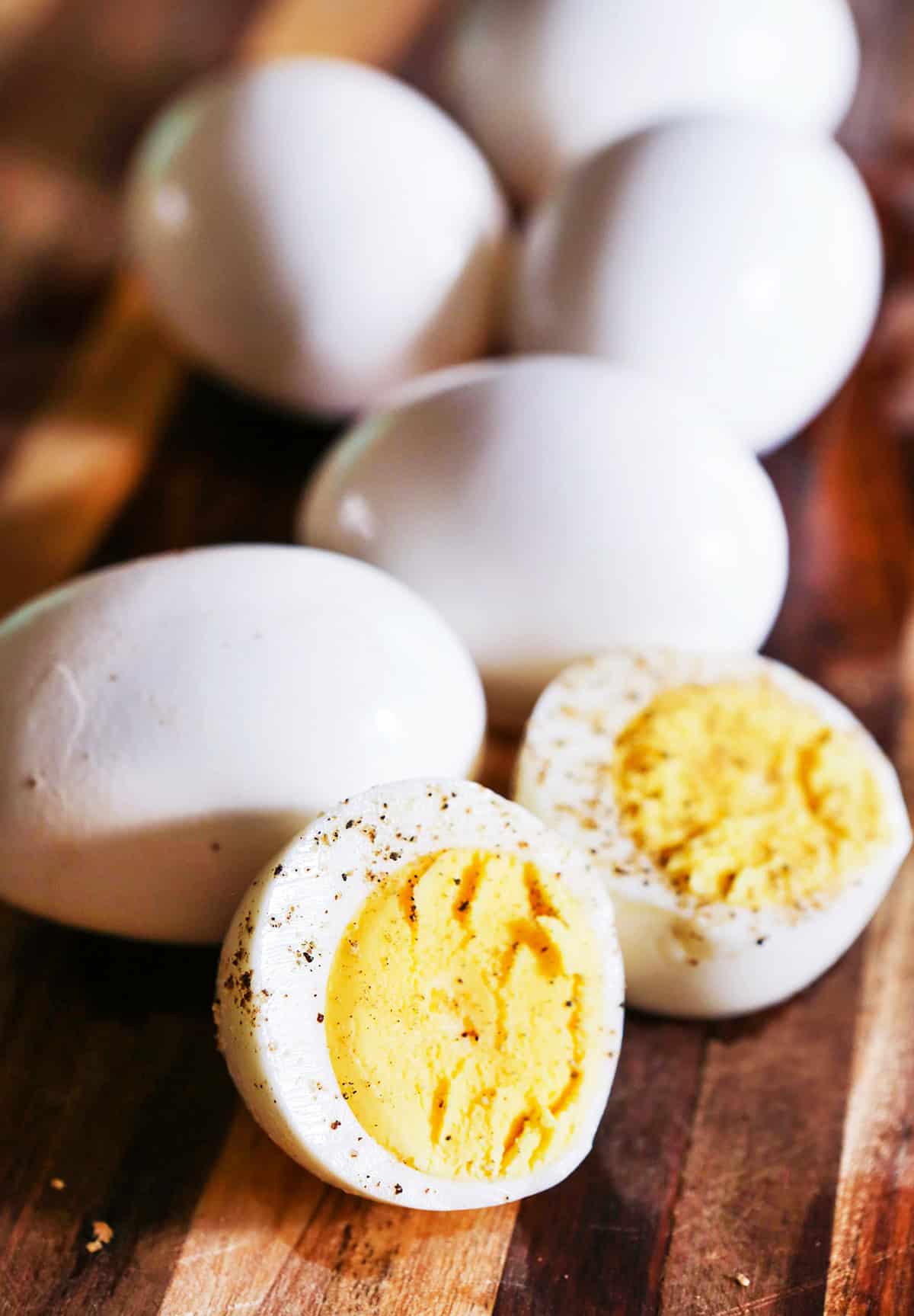 Learn how to hard boiled eggs that turn out perfectly every time, in just a few simple steps! Say goodbye to green yolks forever.
Air Fryer Broccoli and Cauliflower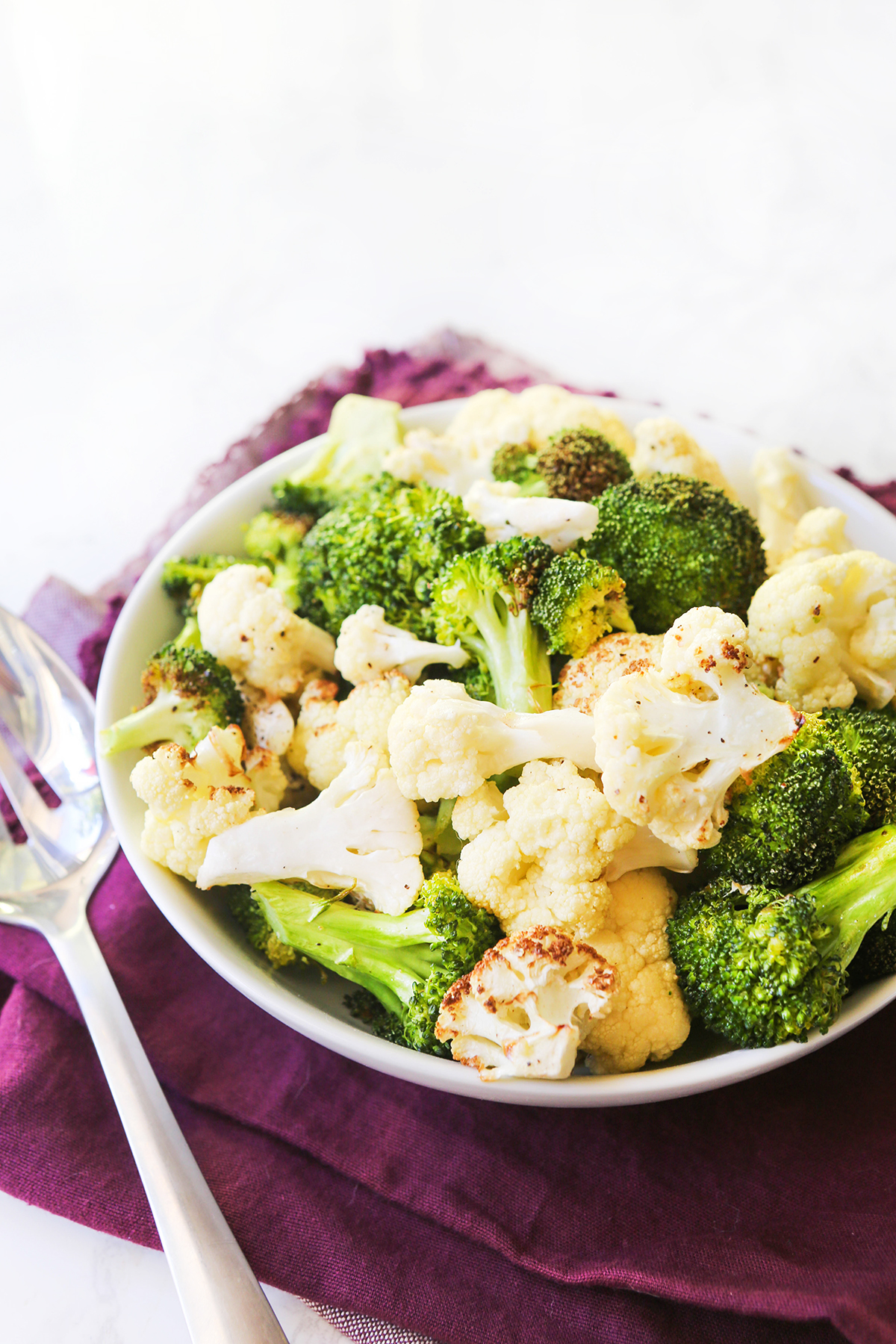 This air fryer broccoli and cauliflower recipe ensures a delicious, healthy side dish for any dinner. Take the heat out of the kitchen by creating this easy recipe in your air fryer using just a few simple ingredients!
Shrimp Tacos with Cabbage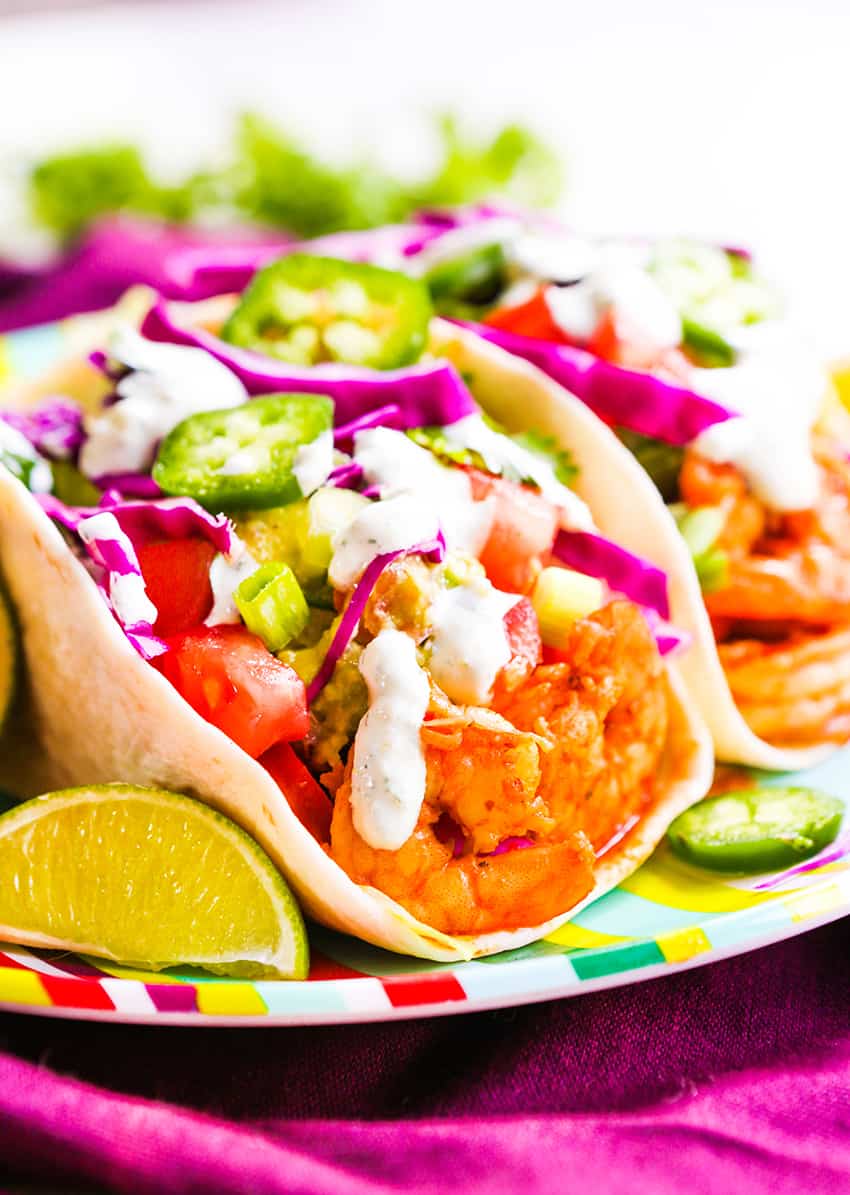 This shrimp tacos recipe with cabbage will knock your socks off. Add no spice or a lot of spice for the perfect taco Tuesday dinner!
Cauliflower Mac and Cheese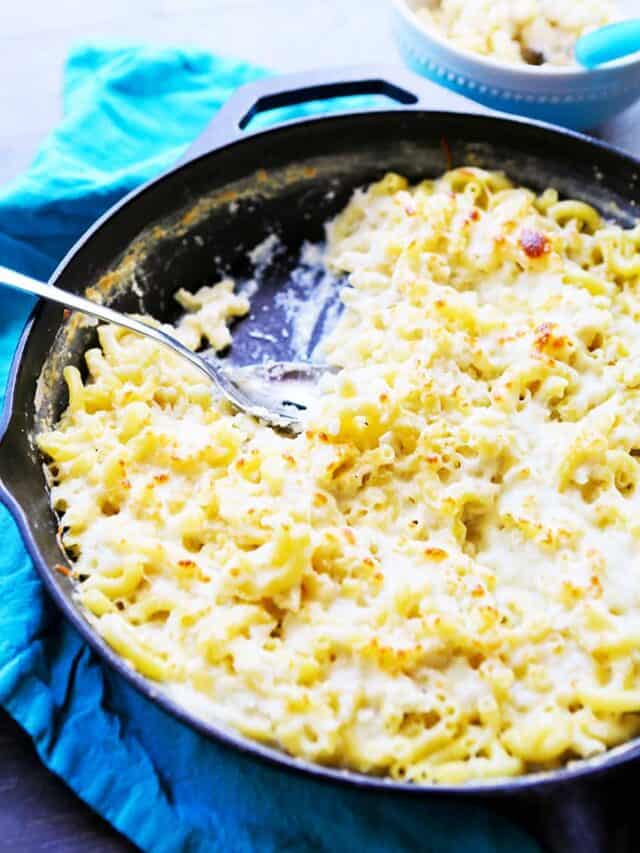 Healthify Mac and Cheese by adding cauliflower! Kids won't suspect a thing and you'll secretly be adding nutrition to a favorite comfort food. Cauliflower Mac and Cheese is sneaky, but also a perfectly delicious side dish or main dish.
Fried Walleye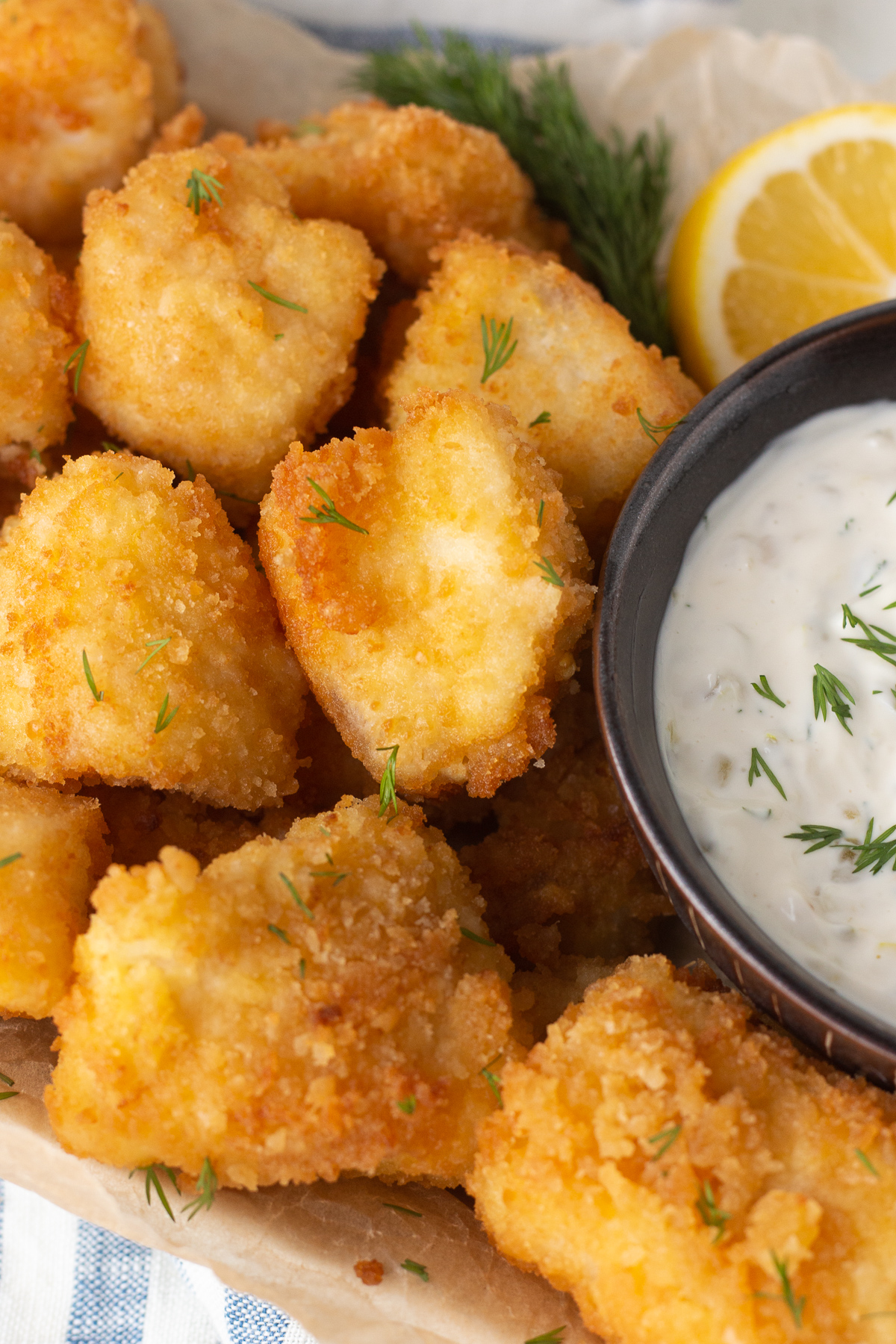 Fried walleye is a must-try Minnesota classic food! Friday fish fries are held throughout the state all summer long and walleye is the headliner. Whether you enjoy it on a sandwich slathered in tartar sauce or eaten solo, it's a delicious meal. Served with butter and lemon, it is so delicious.
Deli Macaroni Salad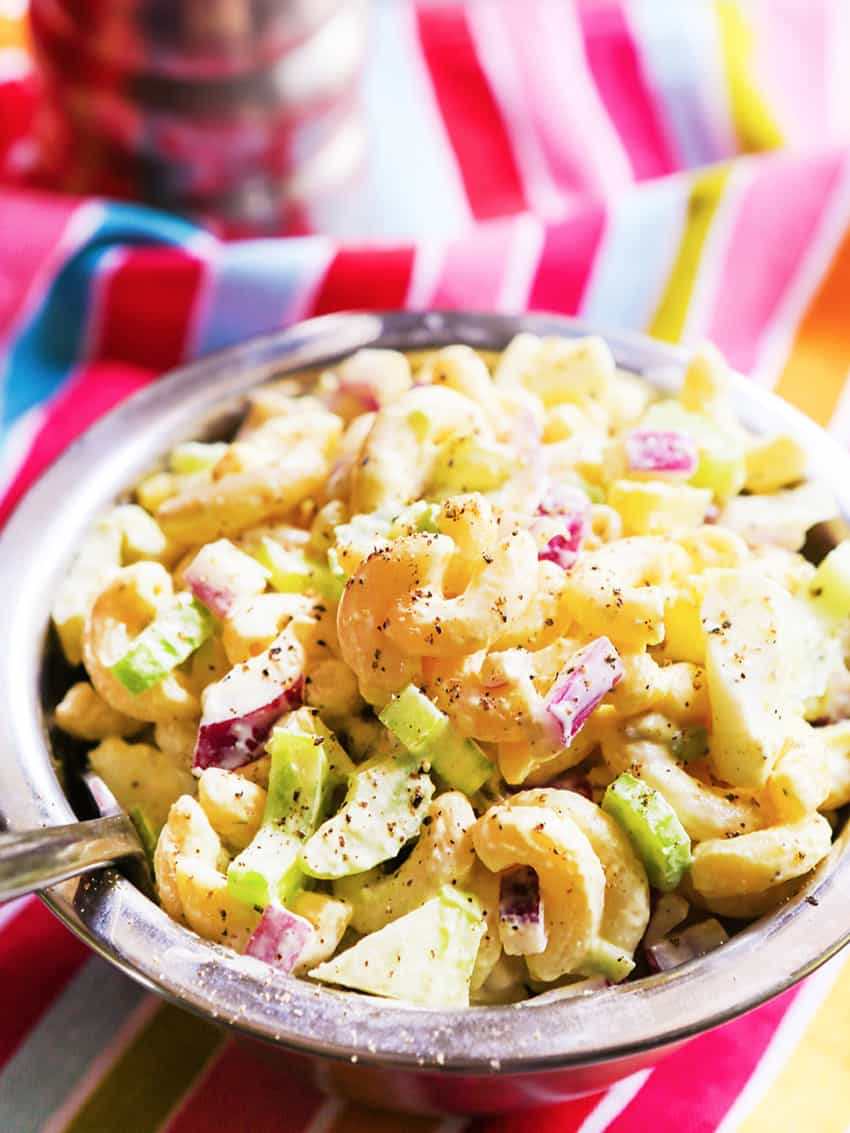 Nothing screams potluck more than this deli macaroni salad recipe! This side or party food is easy to make and will get devoured at your next gathering.
Five Guys Burger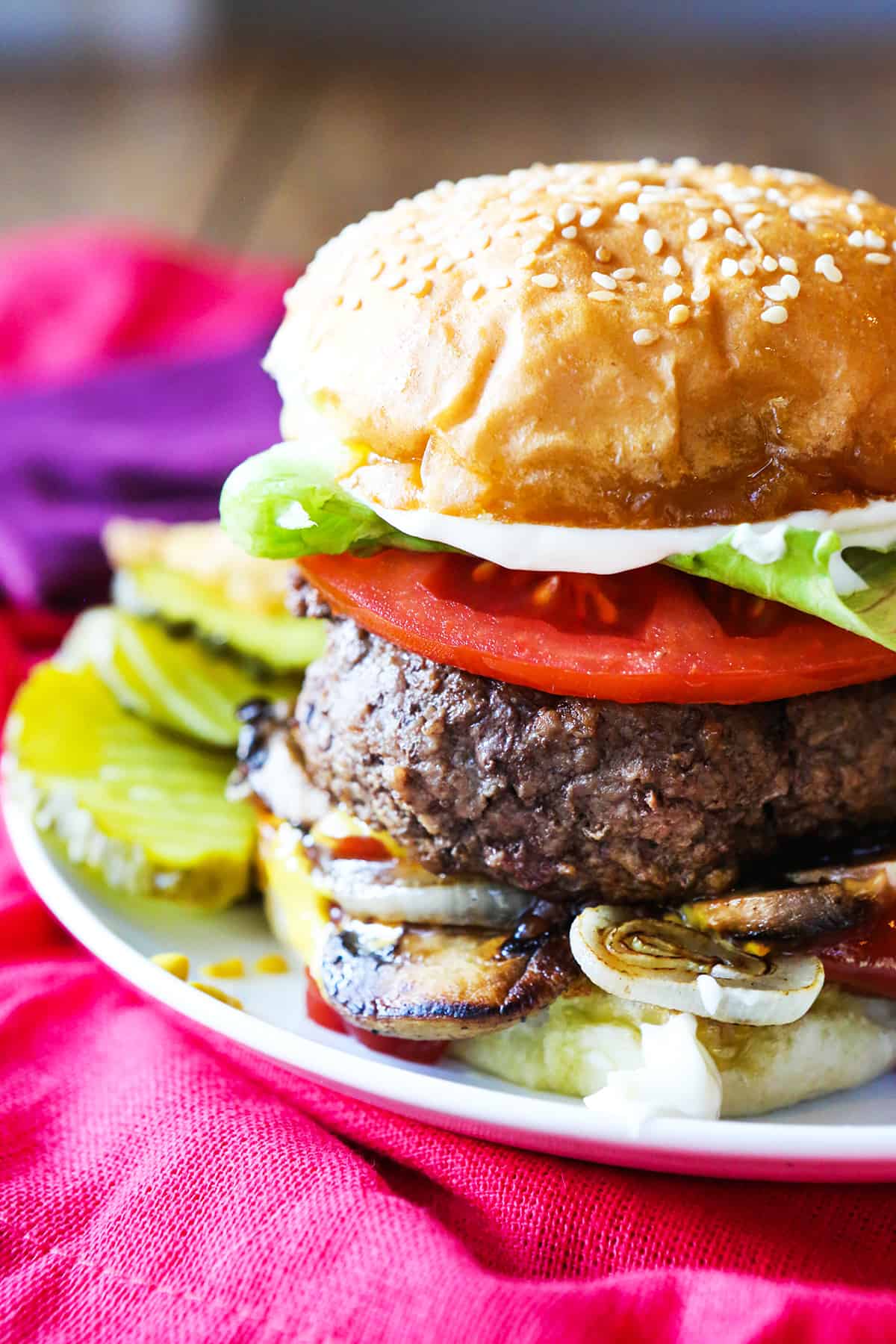 Enjoy the famous Five Guys burger recipe in the comfort of your own home in just 20 minutes. This copycat recipe is the real thing and requires just a few simple ingredients.