Chicken soup is healthy, yummy and super easy to make. If you plan on serving this soup as a main course, read on for ideas about what to serve with chicken soup!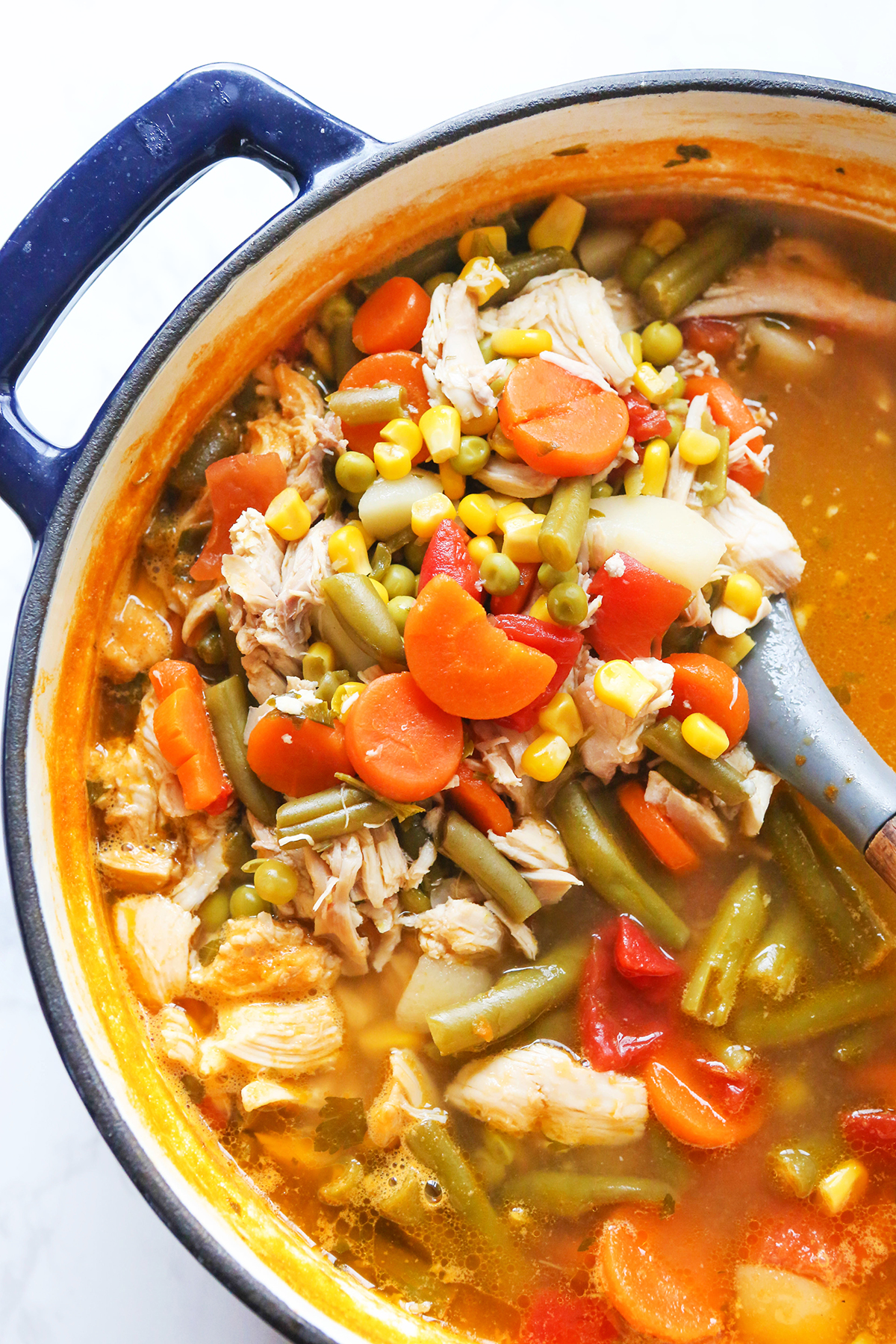 Chicken soup comes in many shapes, most of which are versatile, affordable, easy and scrumptious. It acts as a perfect light side dish, lunch or even a main dinner option. If you find yourself in the situation where you are serving this as a humble meal, you will want to know what to serve with chicken soup, as well!
Read on for a huge roundup of ideas and recipes to choose from, ranging from sandwiches to potatoes to veggies and bread.
FAQ About Soup
Can soup be frozen?
Most types of soup freeze well, making them the perfect meal to freeze now and enjoy later. Pour the cooled soup into an airtight container and freeze for up to 6 months. Soup containing creamy ingredients will not freeze as well as those without.
What soup is served cold?
Gazpacho is a classic soup that is served chilled, typically made using tomatoes and with a Spanish origin. Gazpacho is made with tomatoes, garlic and onions. Other variations contain other vegetables and even fruit for a fresher flavor.
Which soup is best for weight loss?
Soup is a great meal for people wanting to lose weight. It is filling and typically contains fewer carbs and calories than most other meals. Soups with an abundance of cream and cheese would be exceptions to this rule.
When soup is too salty, how to fix it?
There are a few ways to fix overly salty soup. Try diluting it with water or broth (reduced sodium varieties, preferably). Adding an acid such as vinegar or lemon juice can diminish saltiness. Or you can toss in extra ingredients that already exist in the soup, such as beans, potatoes, vegetables or diced tomatoes.
Favorite Chicken Soup Recipes
Recipe Notes for Chicken Soup
You have options when it comes to adding cooked chicken to this dish. Pull meat from a Rotisserie chicken, cook and shred skinless chicken breast meat or just use canned chicken! Did you know you can cook a whole chicken yourself in your Instant Pot?
Literally ANY vegetable tastes great swimming in liquids along with chicken.
Chicken broth and chicken stock can be used interchangeably in most soups. Homemade broth is easy to make if you're feeling up for it!
How To Add Flavor To Your Favorite Soup
Check out these tips to learn how to kick up the flavor to your next batch of soup! You will get inspired with ideas about how to use fresh herbs such as fresh parsley, fresh thyme, fresh basil or bay leaves.
Chicken Soup Toppings
Any variety of crackers such as saltine crackers
Crushed chips or oyster crackers
Shredded cheddar cheese, mozzarella cheese or feta or goat cheese crumbles
Bacon crumbles
Dollop of sour cream
Cilantro or parsley
Red pepper flakes
Splash of hot sauce
Shaved or grated Parmesan cheese
What To Serve With Chicken Soup
Various side dishes can be served alongside a bowl of delicious chicken soup, so read on for some great ideas!
Sandwiches – Grilled cheese sandwiches or any type of sandwich such as a vegetable panini pairs perfectly.
Vegetables – Just about any veggie acts as the perfect side dish. Broccoli, Brussels sprouts, mushrooms, zucchini, collard greens, carrots, cauliflower, green beans and bell peppers are great choices.
Bread – Many different types of bread, breadsticks or dinner rolls are perfect sides for this classic dish. Garlic bread and any type of crusty bread served alongside a bowl of soup make the perfect combo.
Pizza – Pizza and soup?! Why not! Serve your next bowl of steaming chicken soup with a slice of your favorite pizza for the perfect combination.
Quesadilla – A cheesy quesadilla (with or without chicken) pairs perfectly.
Potatoes – A side of roasted potatoes, baked potatoes or sweet potato fries are all perfect pairings.
Salad – A fresh salad or an Italian chopped salad are perfect options.
Fruit salad – Create a nice contrast by stacking chilled fruit up next to your bowl.
Cucumber and Cream Cheese Sandwich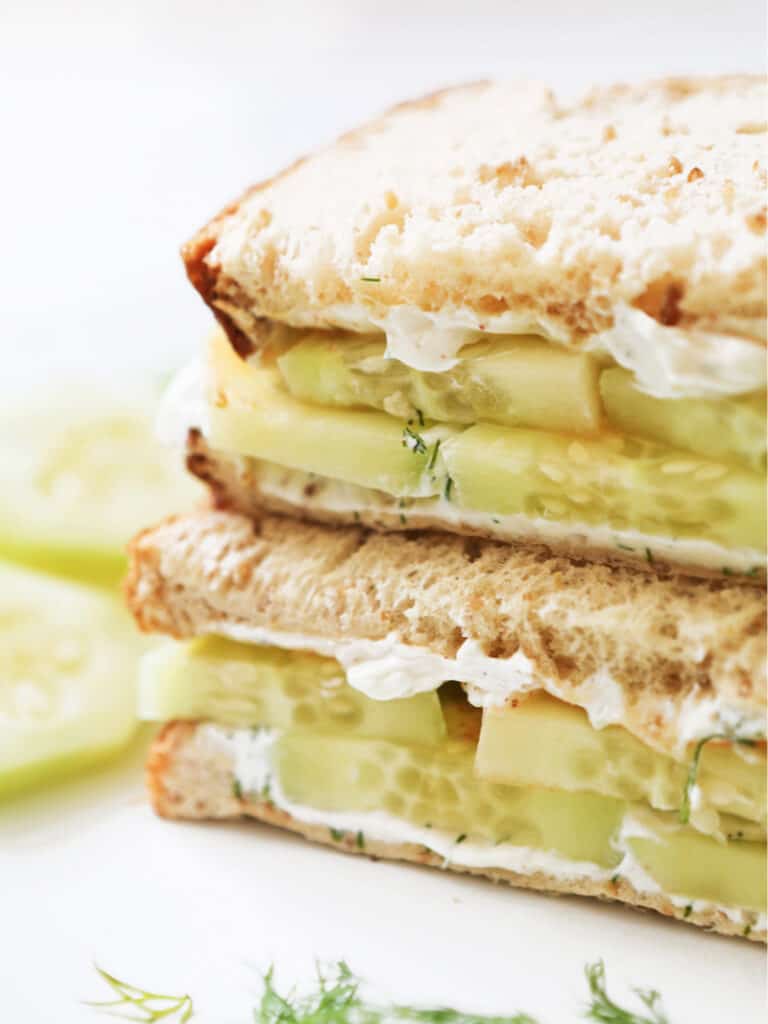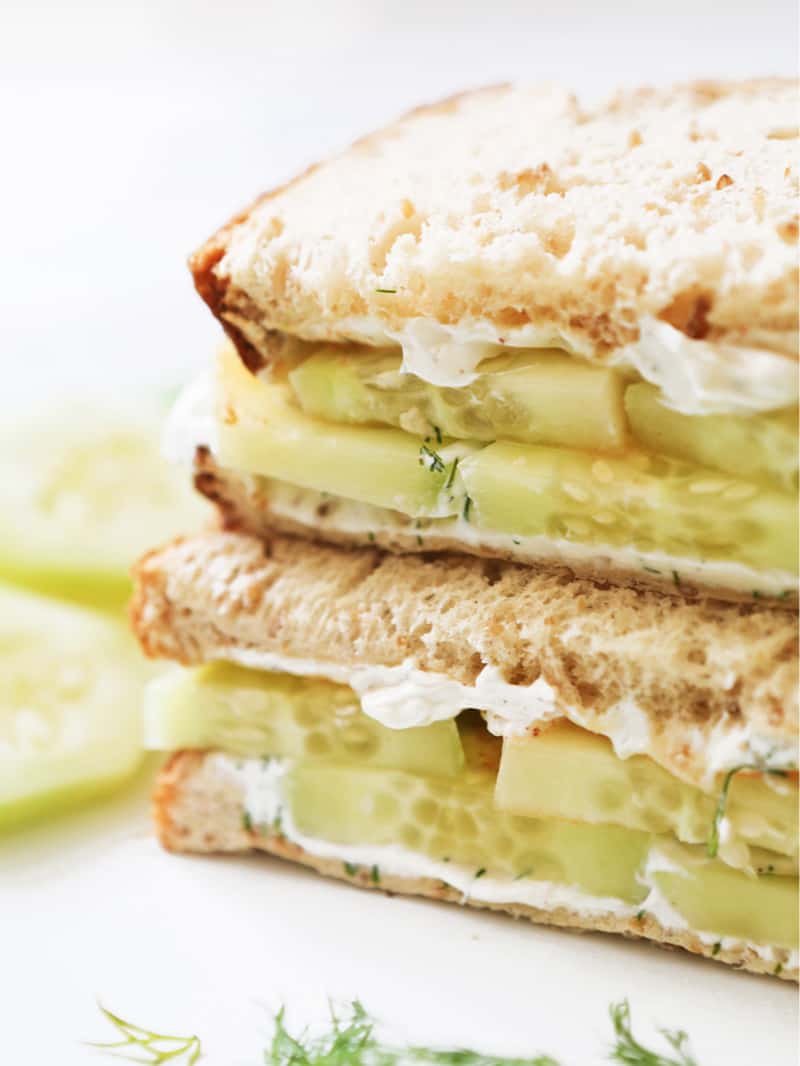 This cucumber and cream cheese sandwich recipe is one of my FAVORITE sandwiches from childhood. Super simple, but so tasty! Great lunch to serve for guests.
Roasted Garlic Parmesan Baby Potatoes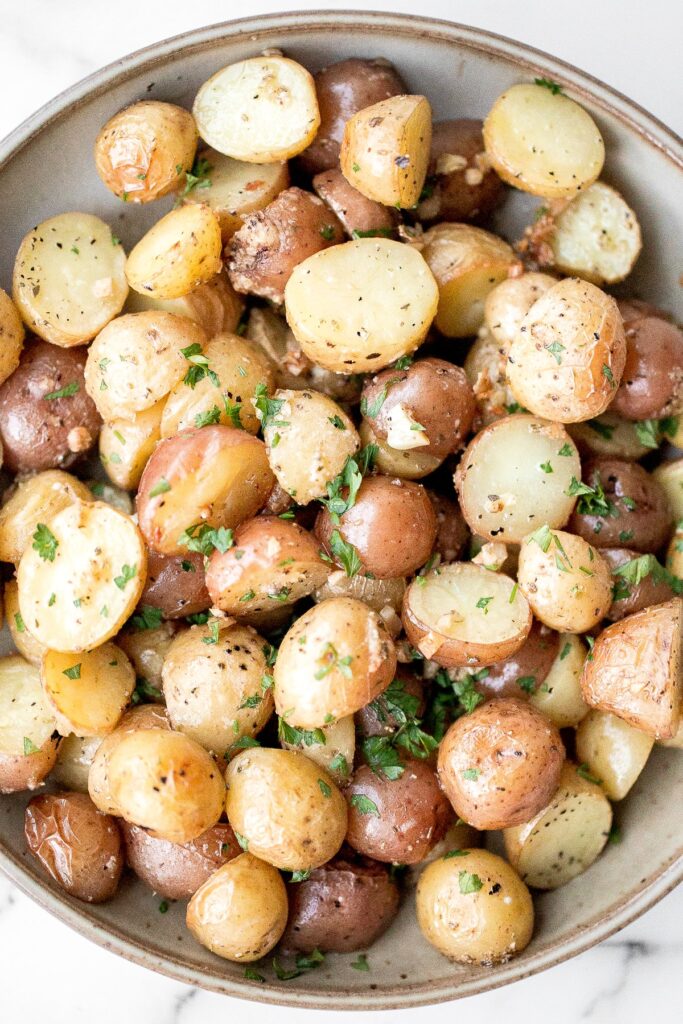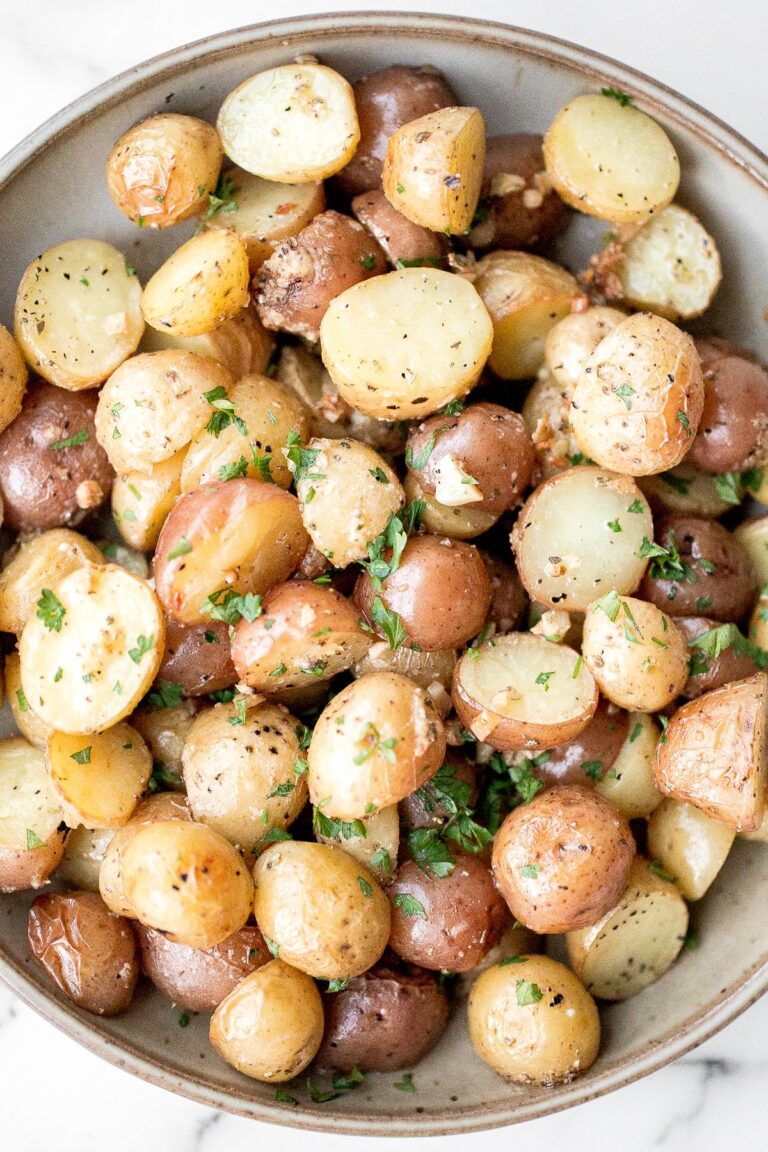 Roasted garlic Parmesan baby potatoes (from Ahead of Thyme) are crispy on the edges and soft and tender inside. They are so delicious and flavourful, packed with garlic and Parmesan. Throw this side dish together with just a few simple ingredients, minimal prep and just 30 minutes to roast in the oven. So quick and easy.
Rice Cakes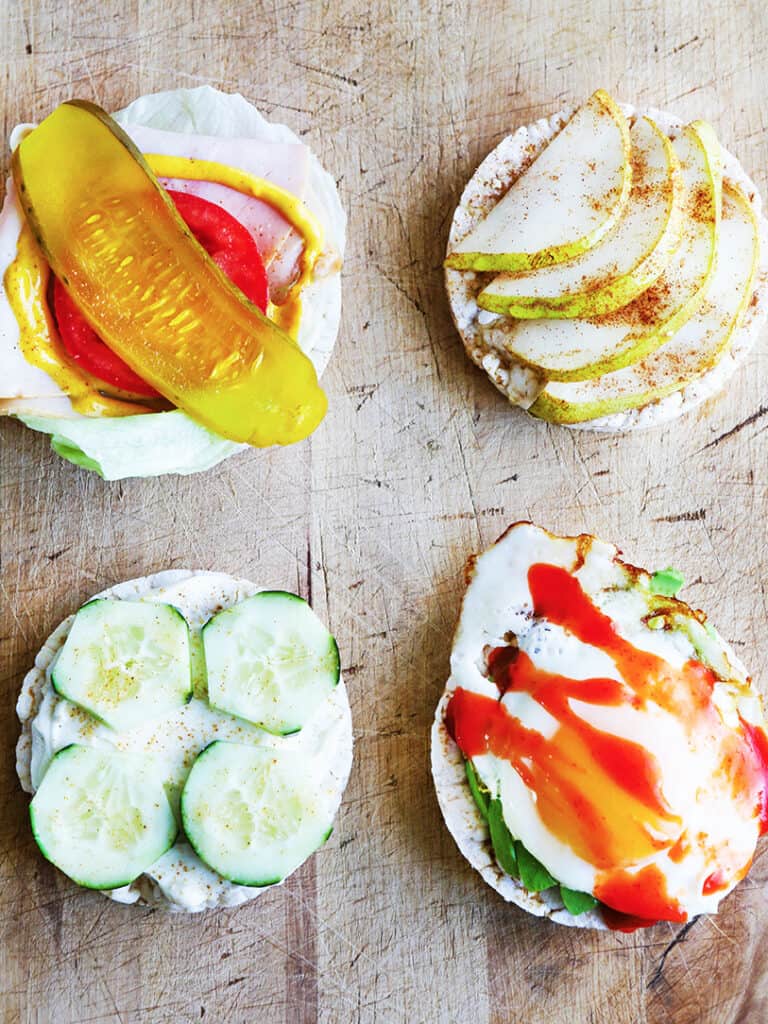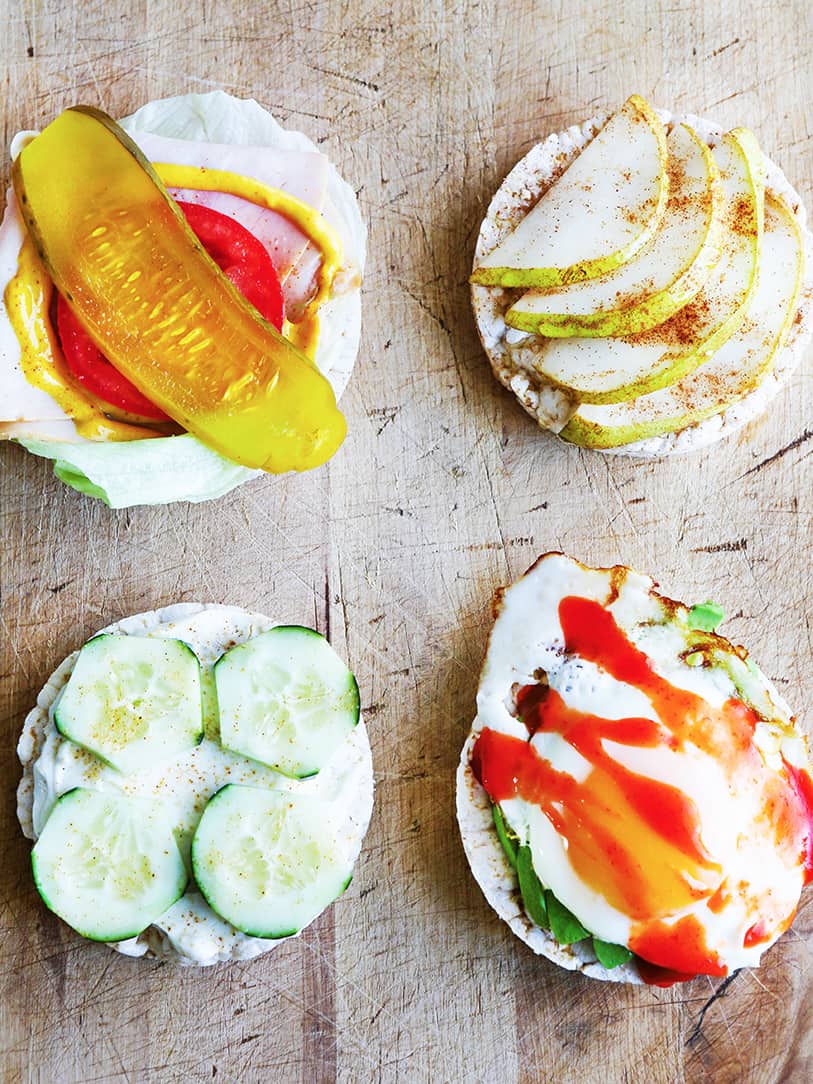 Transform rice cakes into colorful, flavorful snacks by topping them with delicious ingredients! Rice Cake topping combinations include turkey and tomato, pears with honey, cream cheese and cucumbers or a fried egg with avocado slices and sriracha!
The Best Sauteed Spinach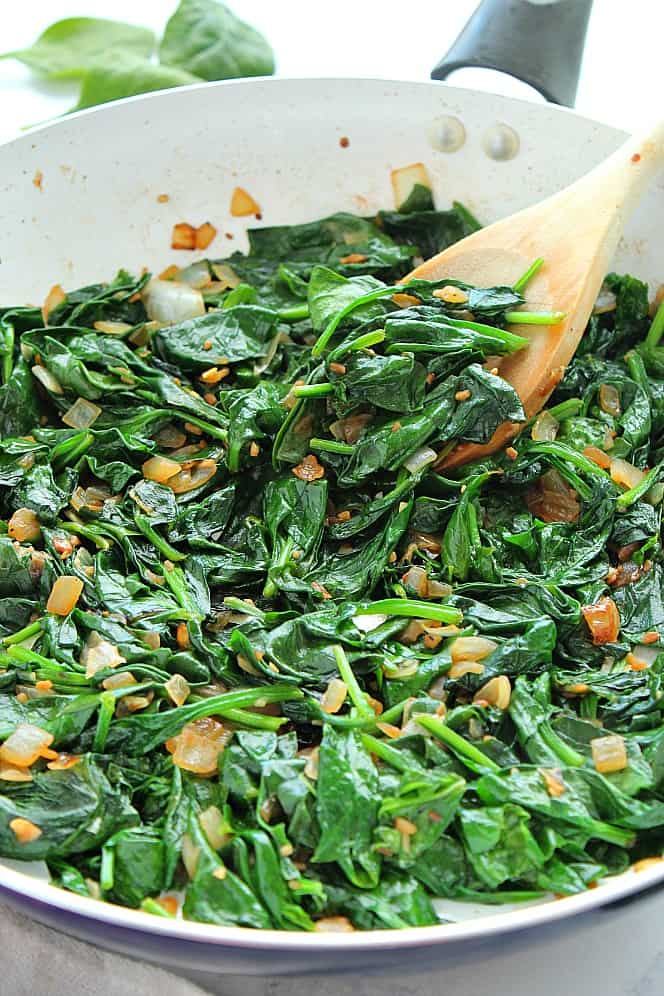 The Best Sauteed Spinach (from Crunchy Creamy Sweet) – fresh spinach sauteed with garlic and onions in olive oil and butter. This easiest and fastest spinach side dish is healthy and low-carb diet friendly.
Chopped Salad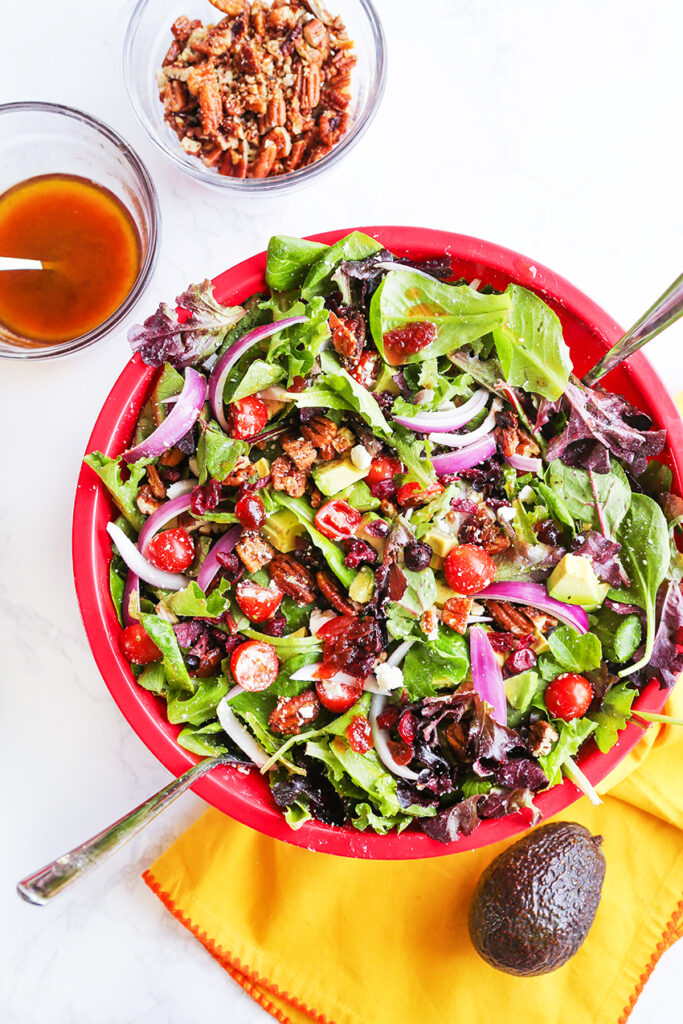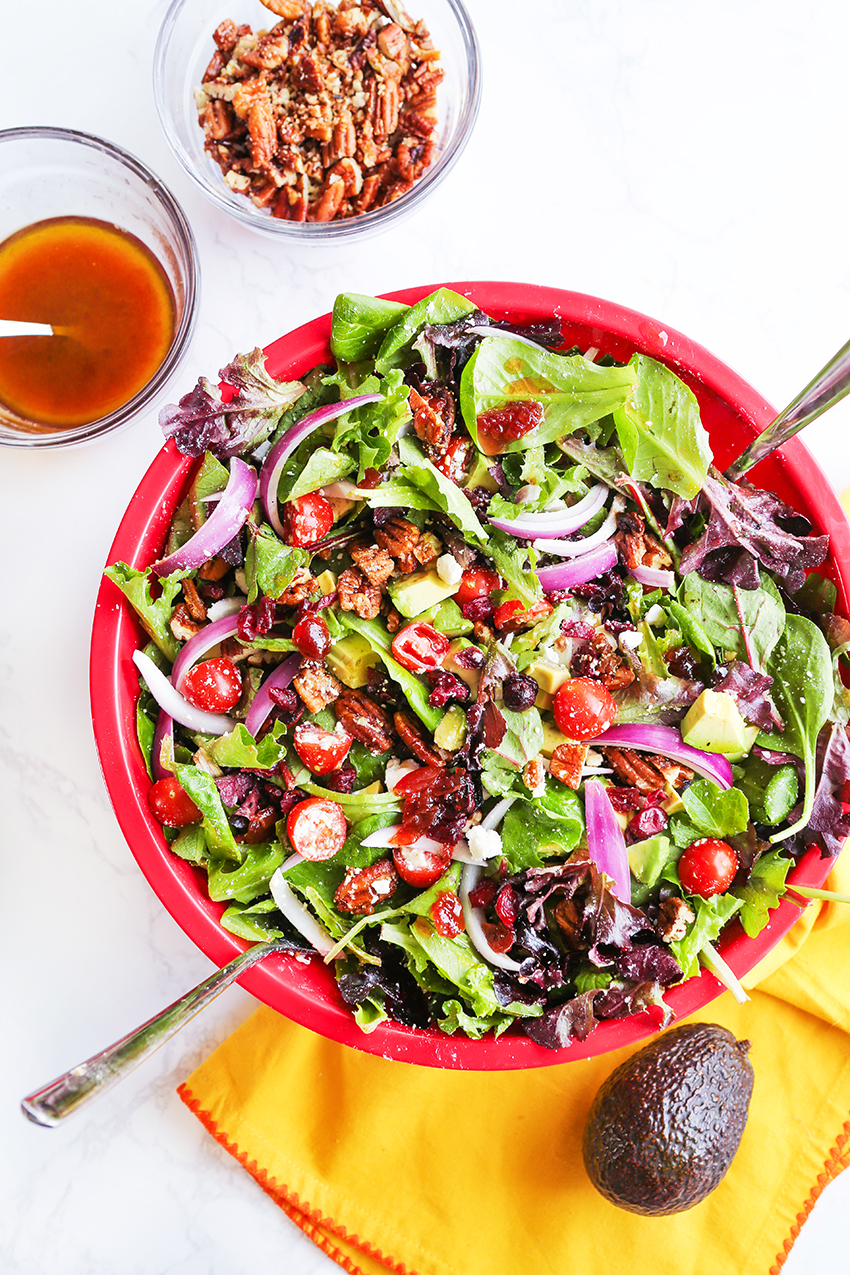 This is the best chopped salad recipe you'll find. It makes a large batch to enjoy for lunch throughout the week or serve at your next gathering.
Bruschetta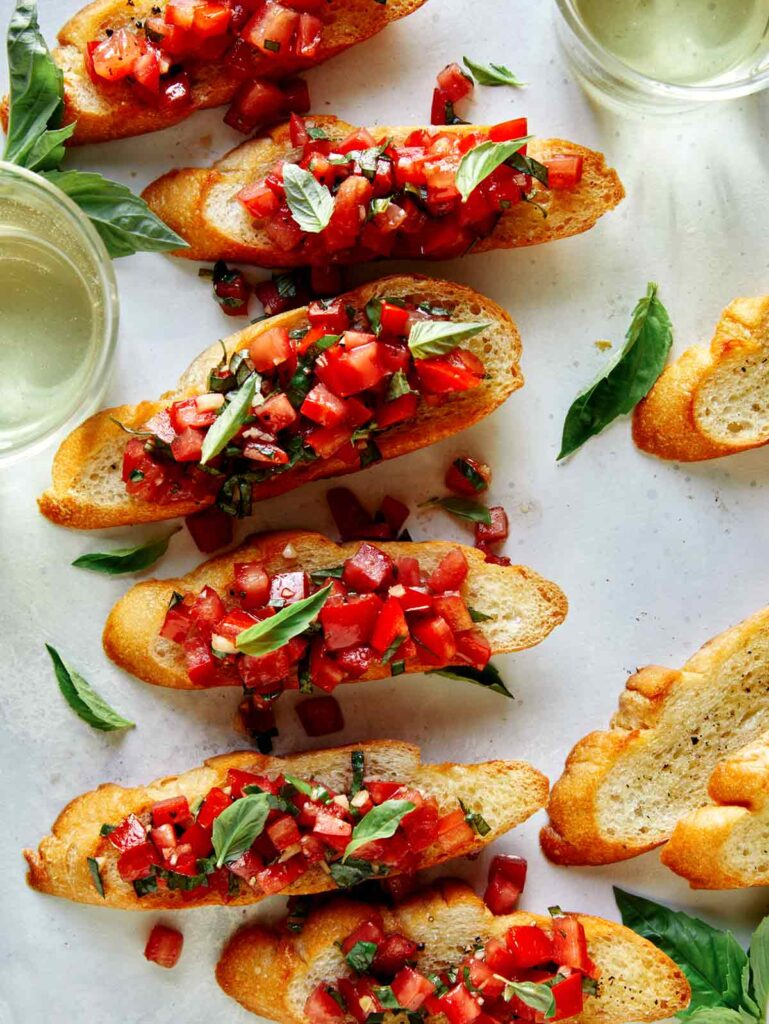 A simple and delicious Bruschetta Recipe (from Spoon Fork Bacon) with a classic tomato-basil topping. It's perfect to serve on a hot summer day and one of the best way to use up juicy, ripe, summer tomatoes! Our secret for the best tasting bruschetta? – using a mixture of oil and butter brushed onto each piece of sliced baguette for a truly delicious treat!
Whole30 Cauliflower Rice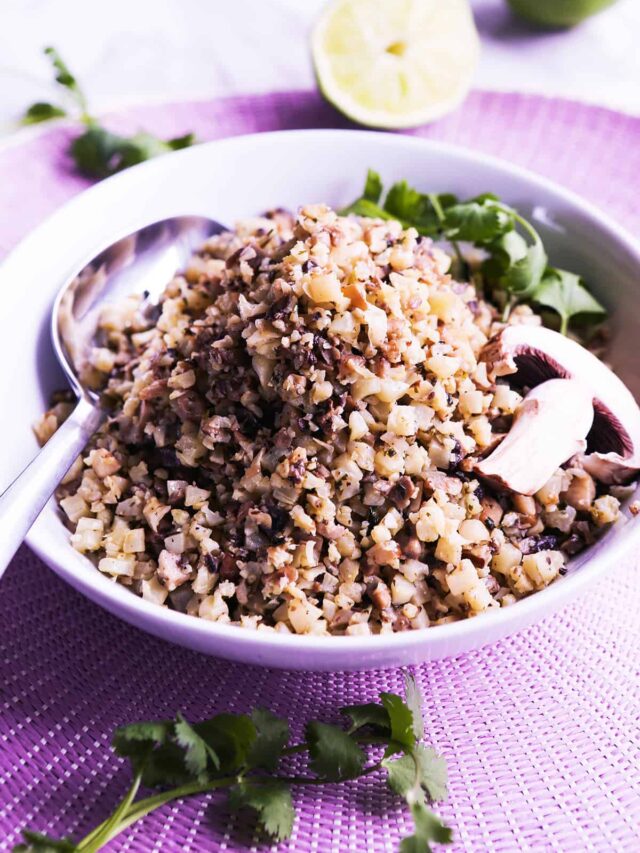 Replace rice with this veggie-packed Whole30 cauliflower rice side dish. It's easy to make and prepared in 15 minutes. Packed with flavor and texture from mushrooms and herbs, this recipe combines with many meals to complete a healthy dinner!
Fried Onion Rings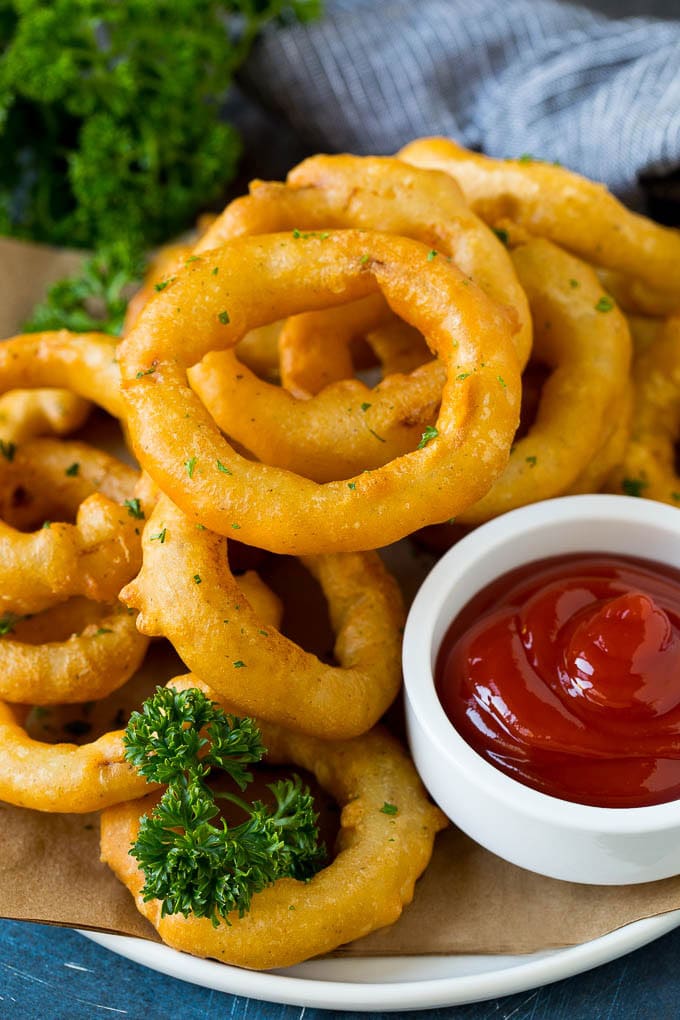 These onion rings (from Dinner at the Zoo) are coated in beer batter and deep fried until golden brown. Homemade onion rings are even better than what you'd get at a restaurant, and they also happen to be fun to make!
Baked Mac and Cheese Bites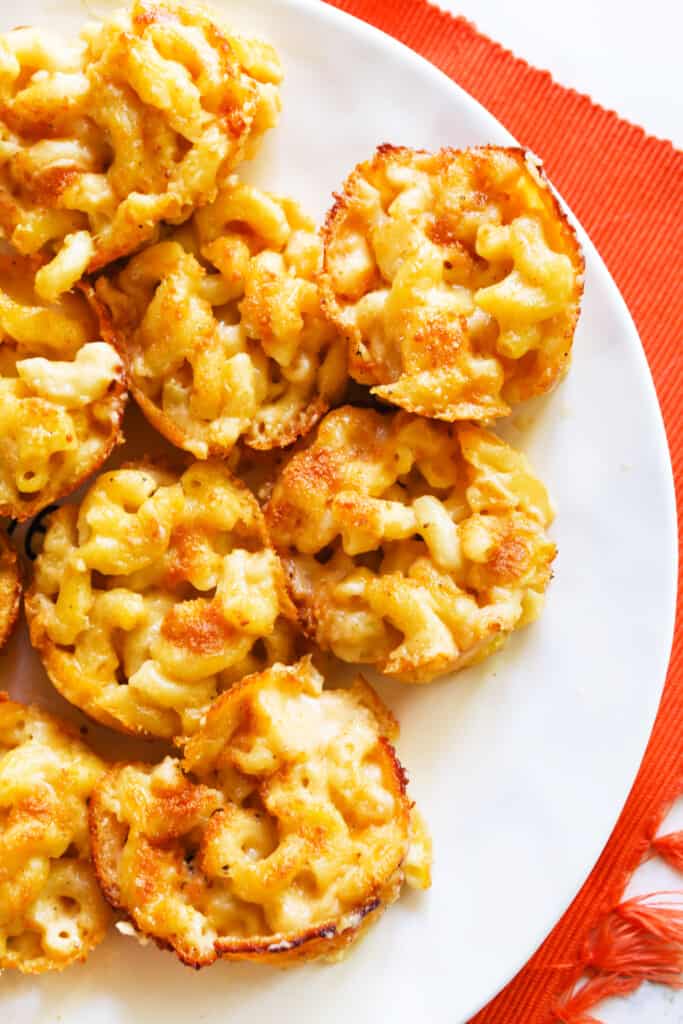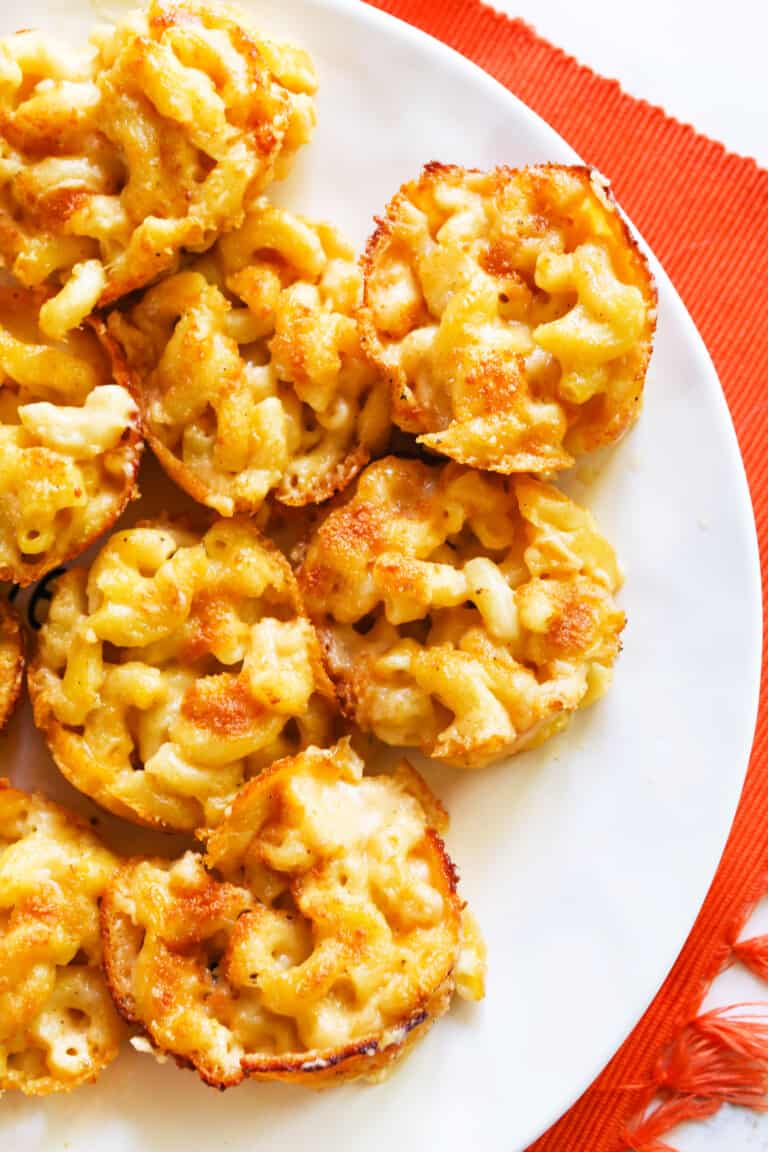 Looking for a new way to enjoy comforting mac and cheese? These baked mac and cheese bites are the ultimate comfort food to serve to kids and adults.
Gruyere, Mushroom and Caramelized Onion Bites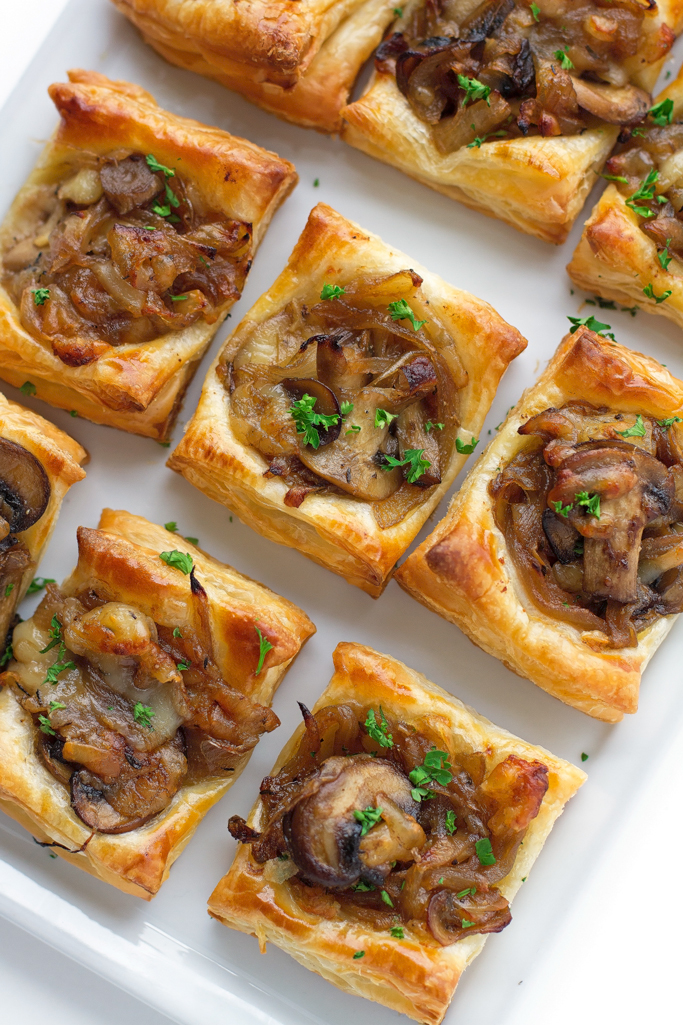 Caramelized onion bites with sautéed crimini mushrooms, balsamic caramelized onions, and applewood smoked gruyere cheese (from Little Spice Jar). The perfect little appetizers! They're made with puff pastry and take no time at all to whip up! These are the perfect appetizers to serve your guests this holiday season.
Sauteed Cabbage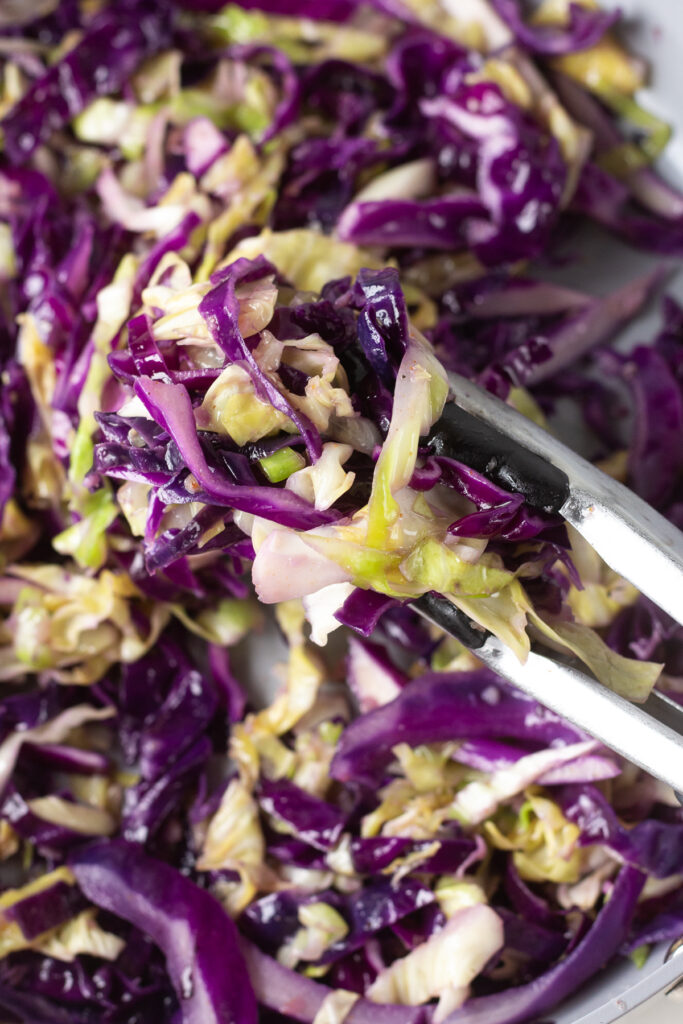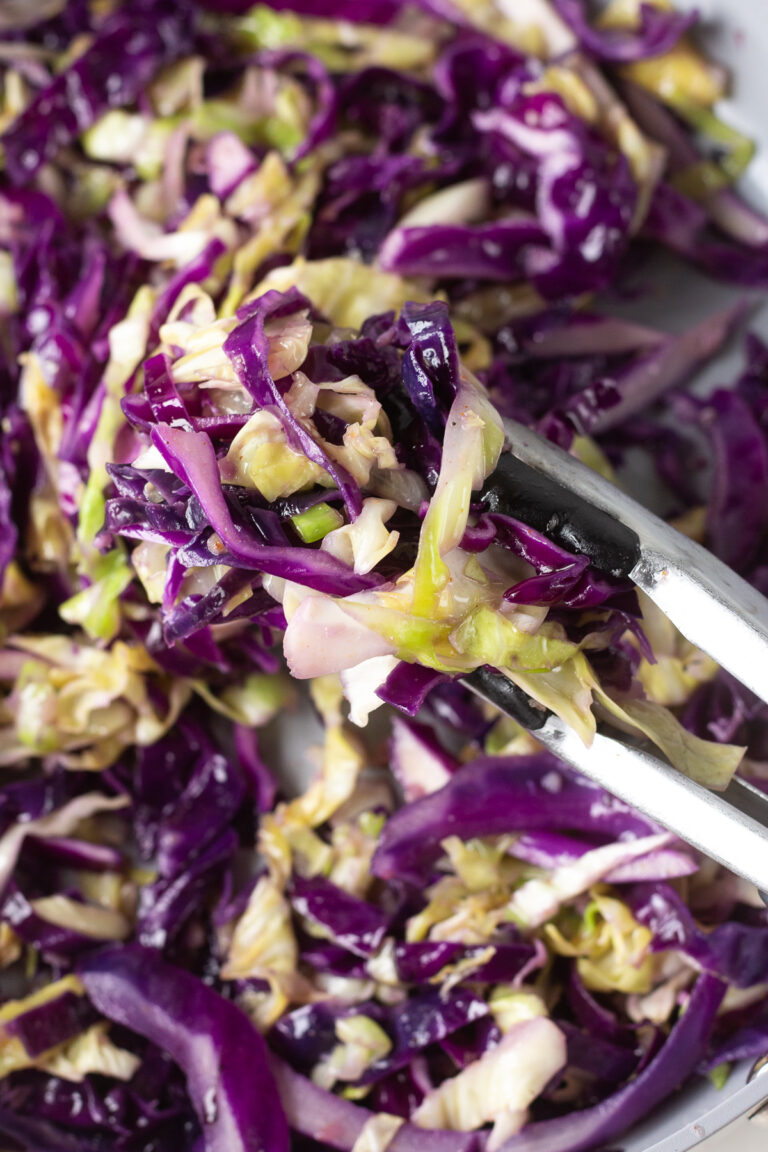 This easy sauteed cabbage recipe is the perfect quick and healthy side dish for any meal. Using only a few ingredients and taking 10 minutes of your time, you can't go wrong with this flavorful, affordable gluten free recipe!
Homemade Breadsticks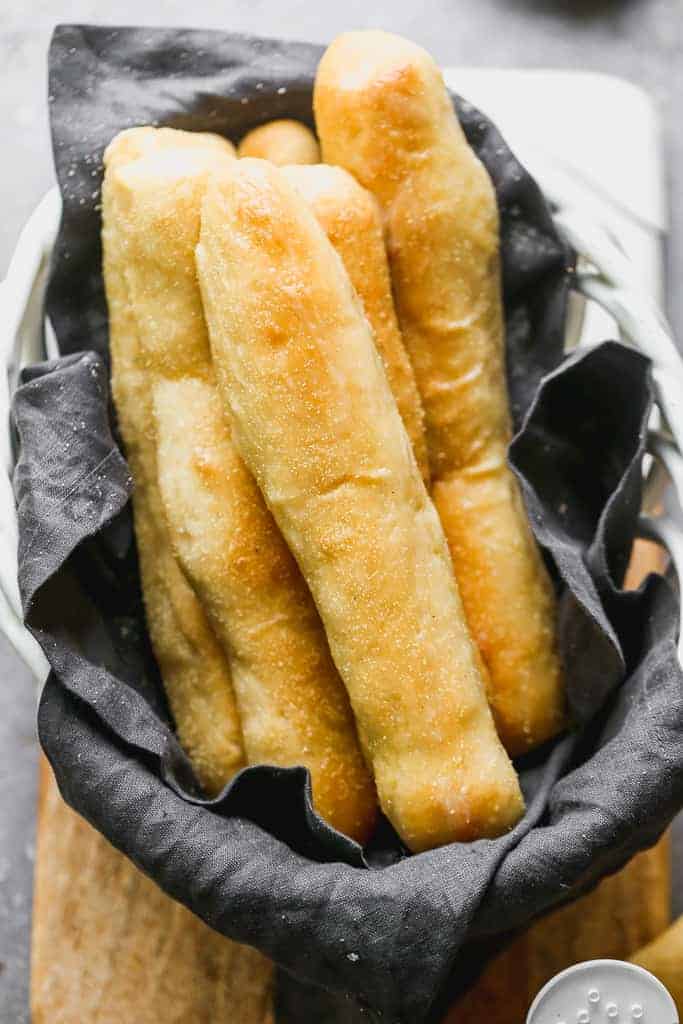 While breadsticks are often associated with Italian food, I can't really think of a single recipe that wouldn't be made better by a warm breadstick (from Tastes Better From Scratch).
Baked Stuffed Sweet Potatoes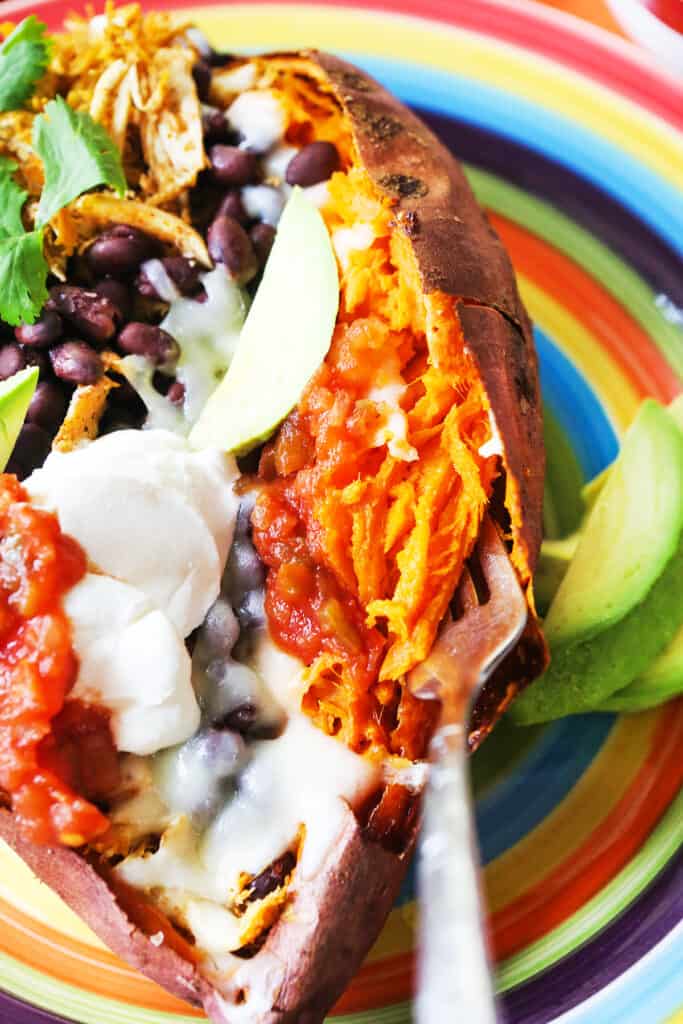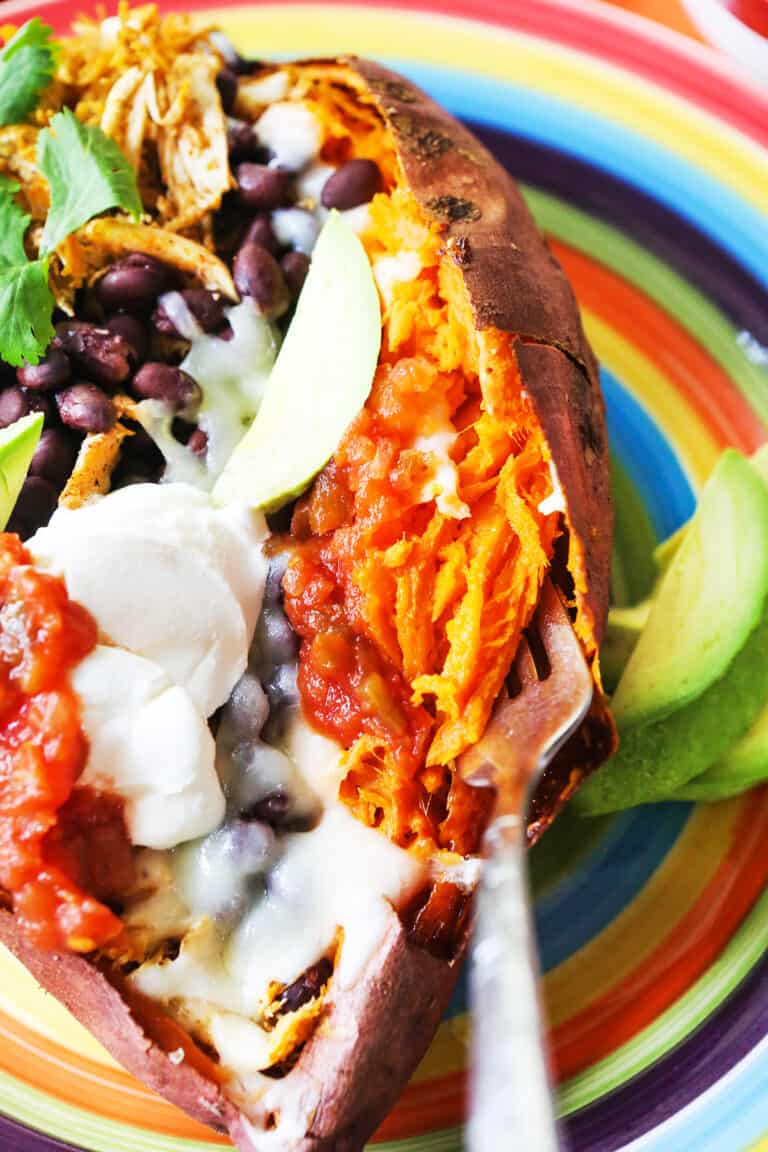 This baked stuffed sweet potatoes recipe takes dinner to the next level! Load up a perfectly baked potato with your favorite ingredients for a hearty side or a complete meal. This is a super easy recipe that is also extremely versatile.
Instant Pot Mushrooms with Butter Ranch Sauce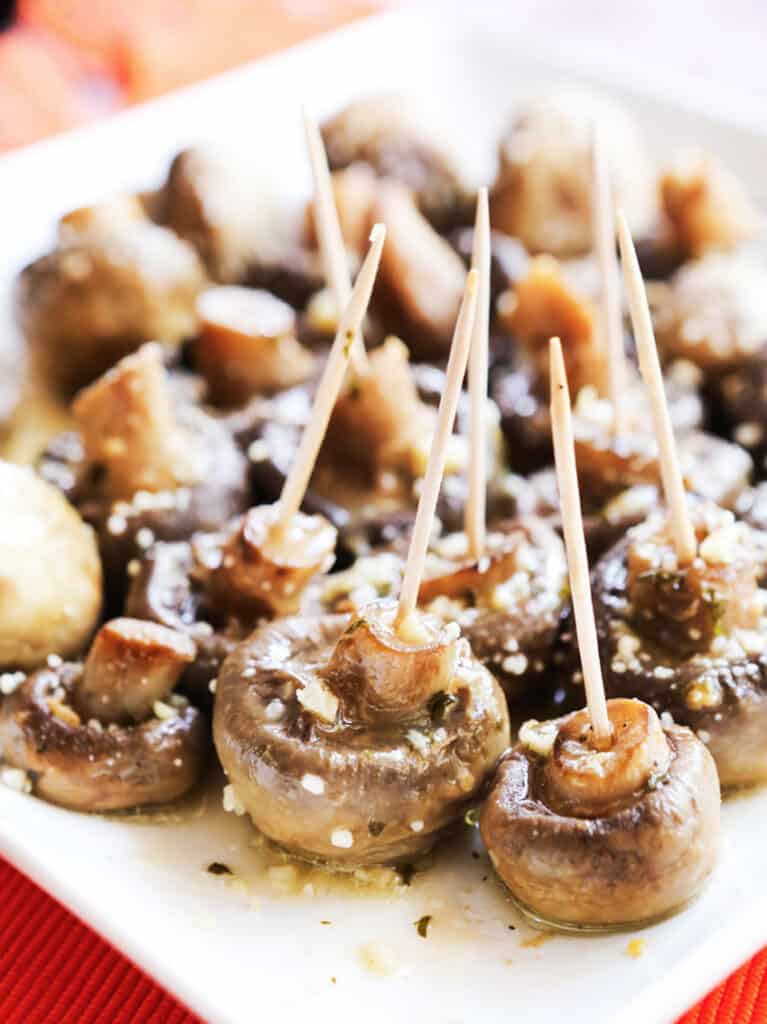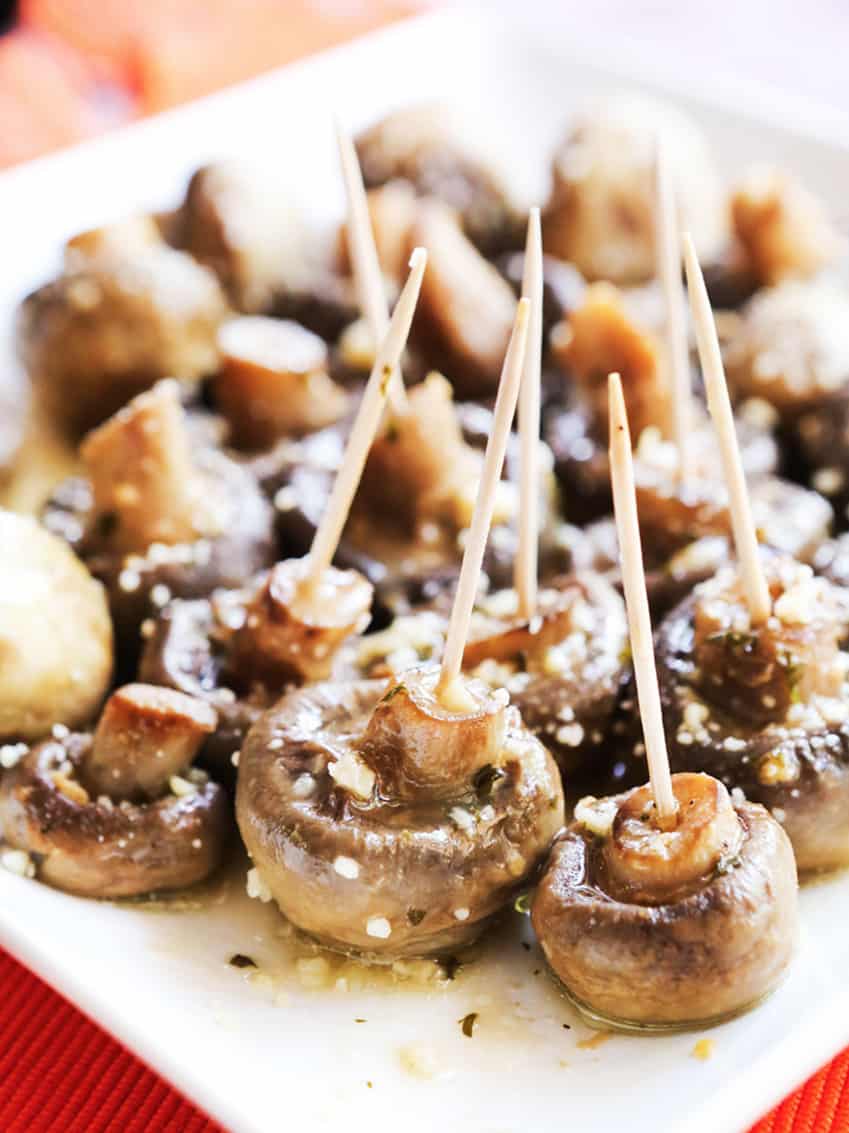 These buttery, ranch-flavored Instant Pot Mushrooms are a great side dish and also the perfect party food. They cook them perfectly every single time!
Pretzel Rolls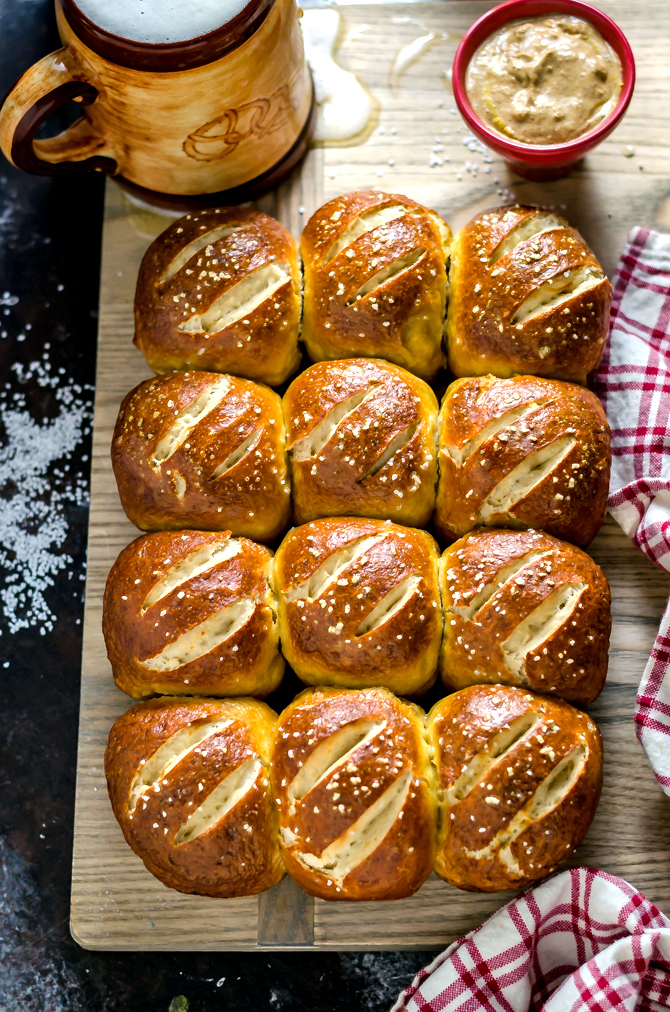 Homemade Pretzel Rolls (from Host the Toast): soft on the inside, salty and chewy on the outside, and now better than ever! No lye necessary, these fluffy, perfectly browned, slider-sized pretzels are surprisingly easy to make. Fill them with ham and cheese, bratwurst, or even mini burgers.
Instant Pot Steamed Green Beans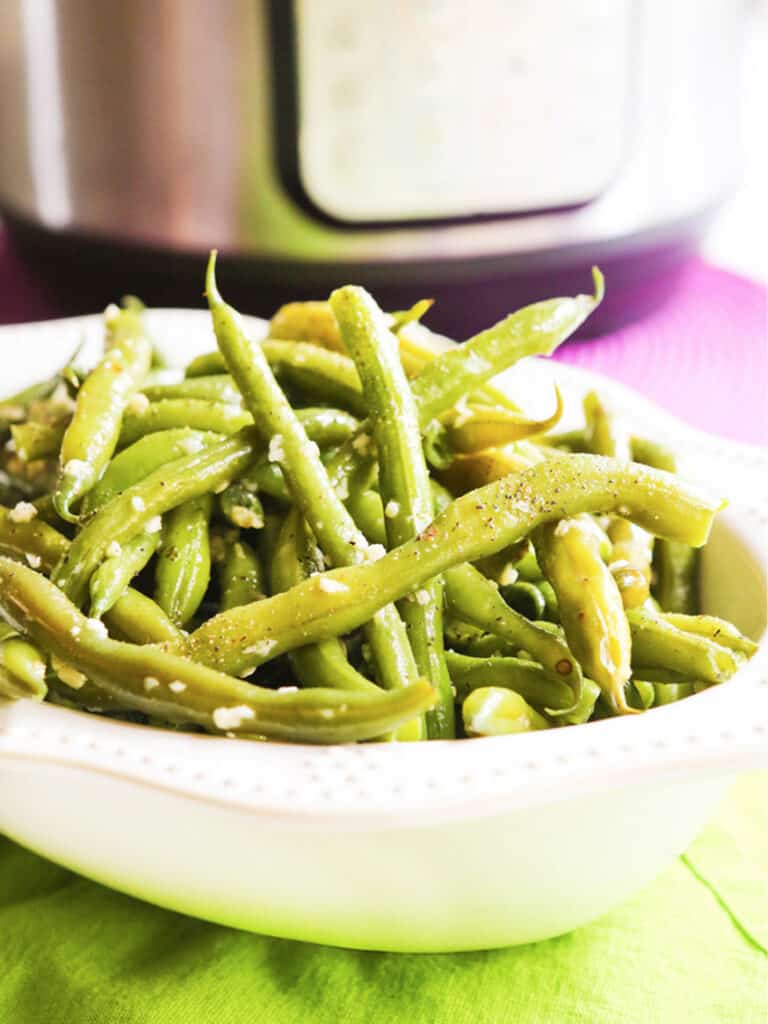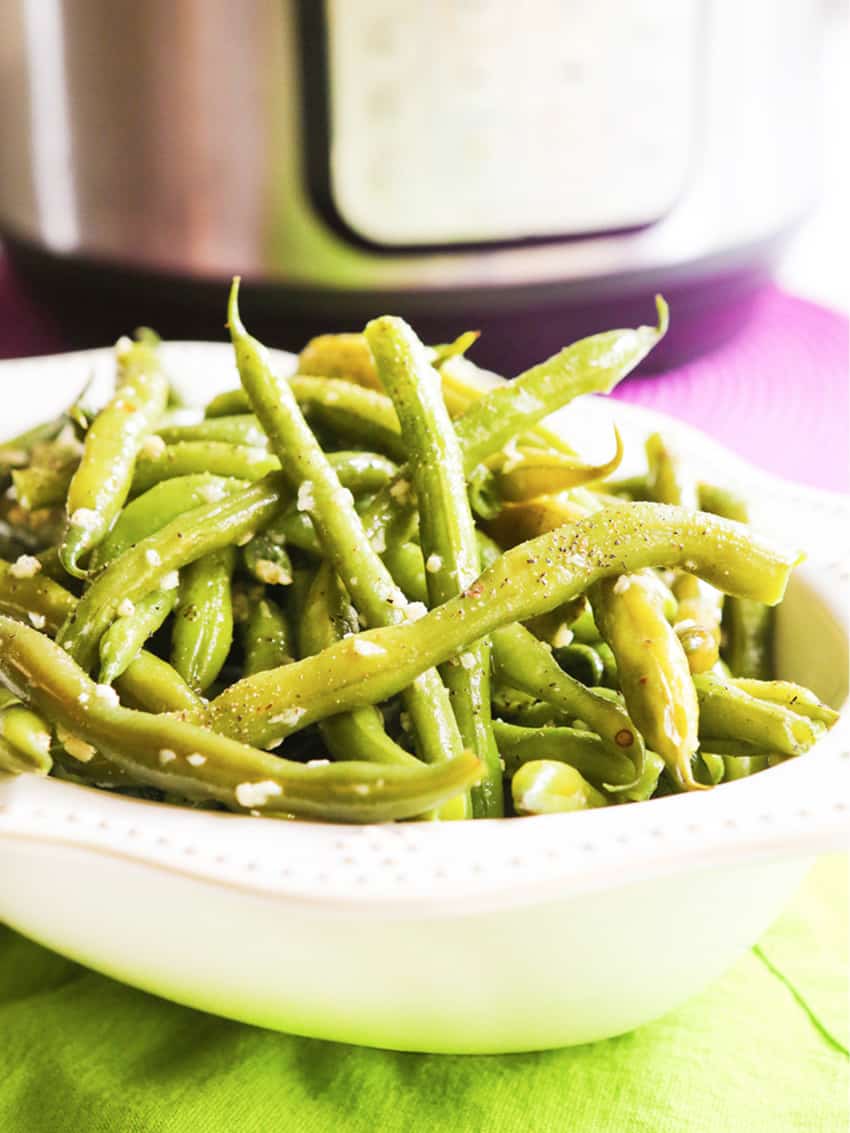 Free up space on your stove top by preparing Instant Pot steamed green beans quickly and perfectly! Enjoy these crunchy-tender, healthy beans as a side dish for any meal. They cook perfectly every single time!
Cheesy Pull-Apart Bread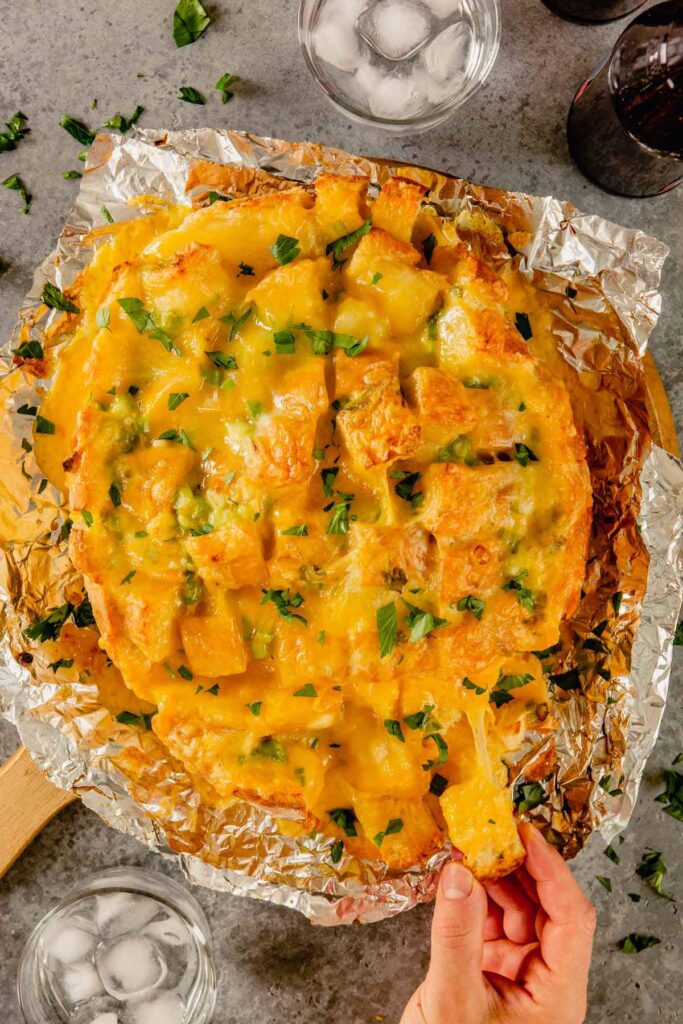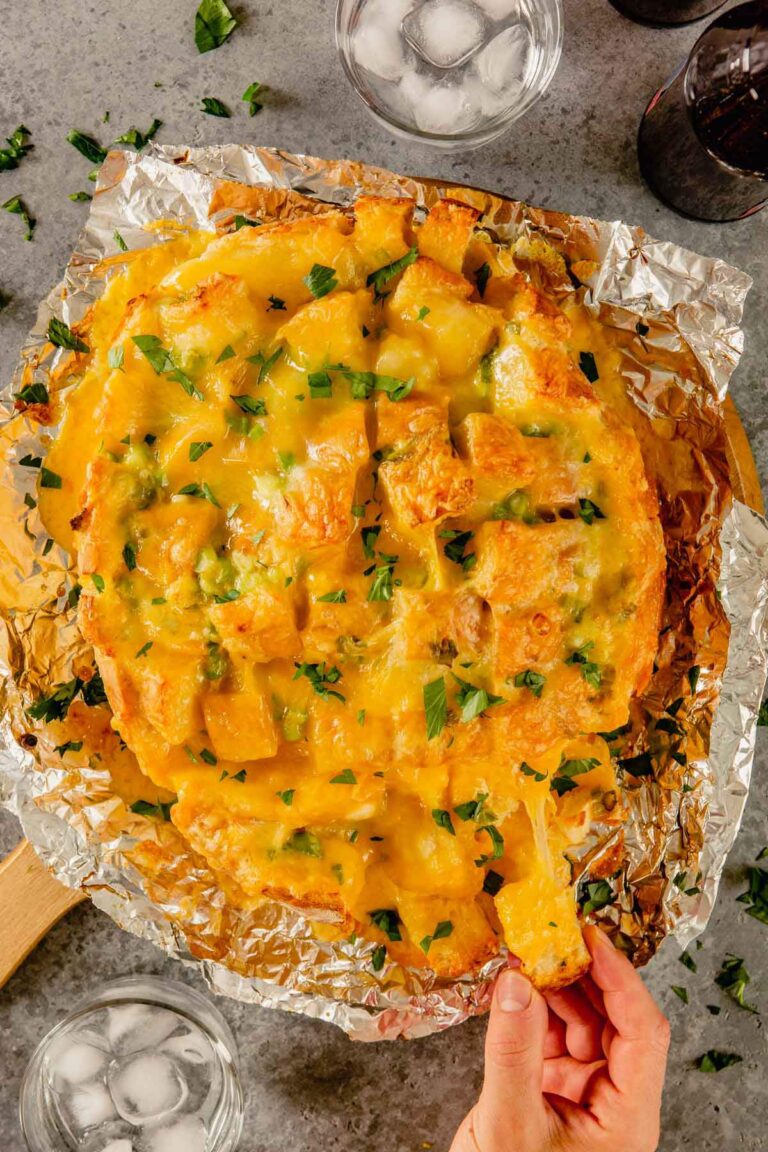 This cheesy pull-apart bread with garlic butter recipe (from Brown Eyed Baker) is an easy crowd-pleaser for any occasion, especially football season. It's simple to throw together, only calls for 7 ingredients, and is ready in just 30 minutes!
Ham and Cheese Sliders on Hawaiian Rolls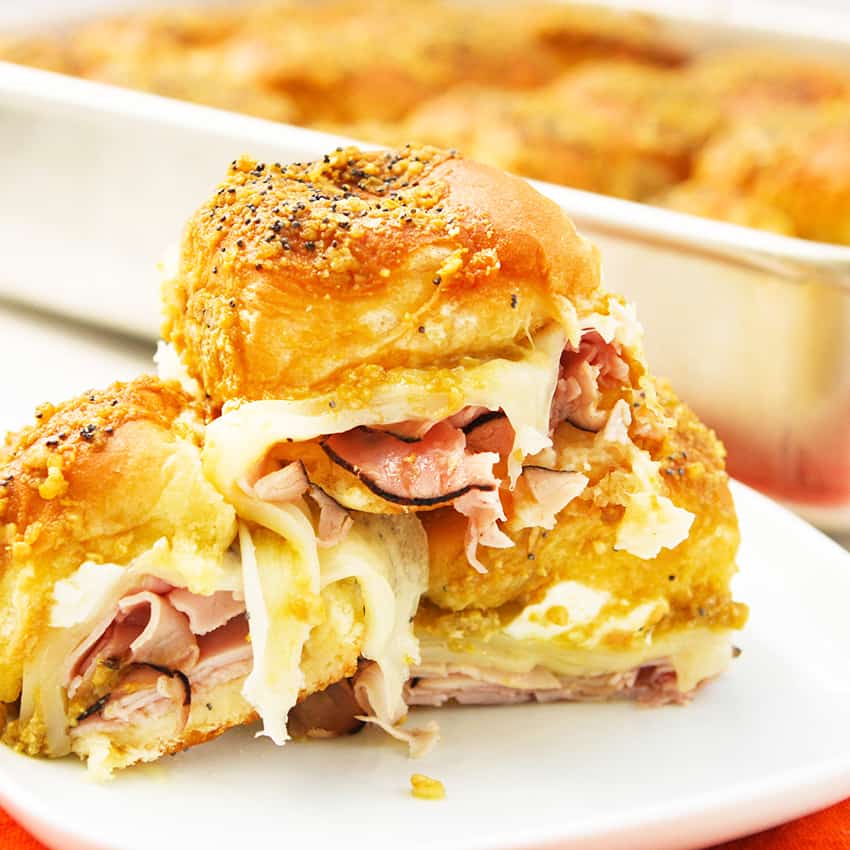 These delicious, baked Hot Ham and Cheese Sliders on Hawaiian Rolls are also known as Tailgate Sandwiches because they are the perfect game-day party fare. They are bursting with flavor and gooey cheese!
Avocado Toast – 4 Ways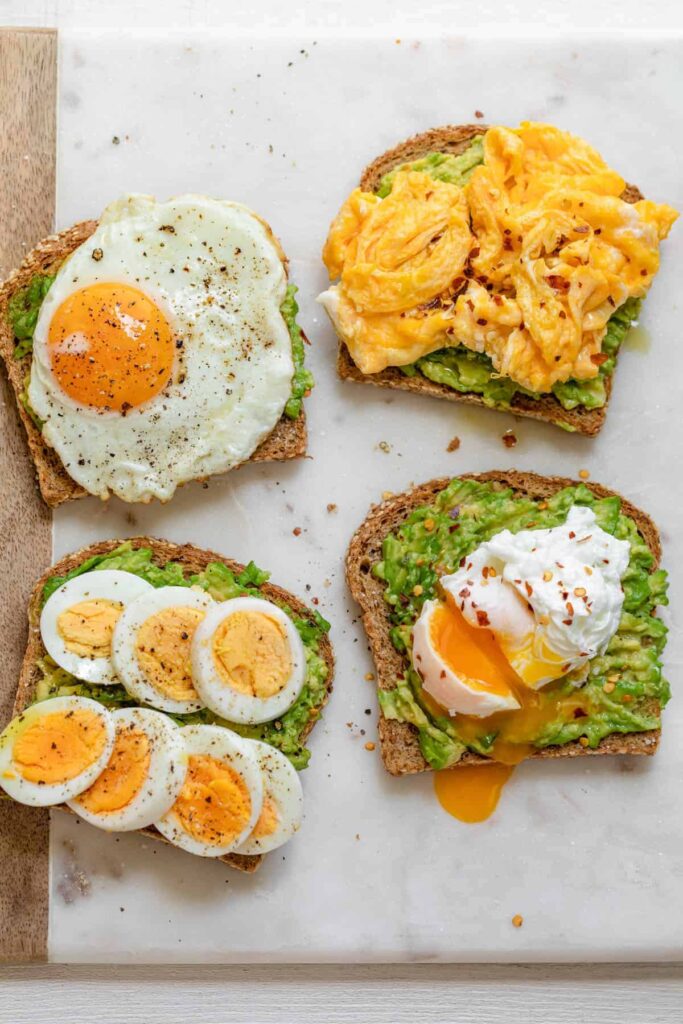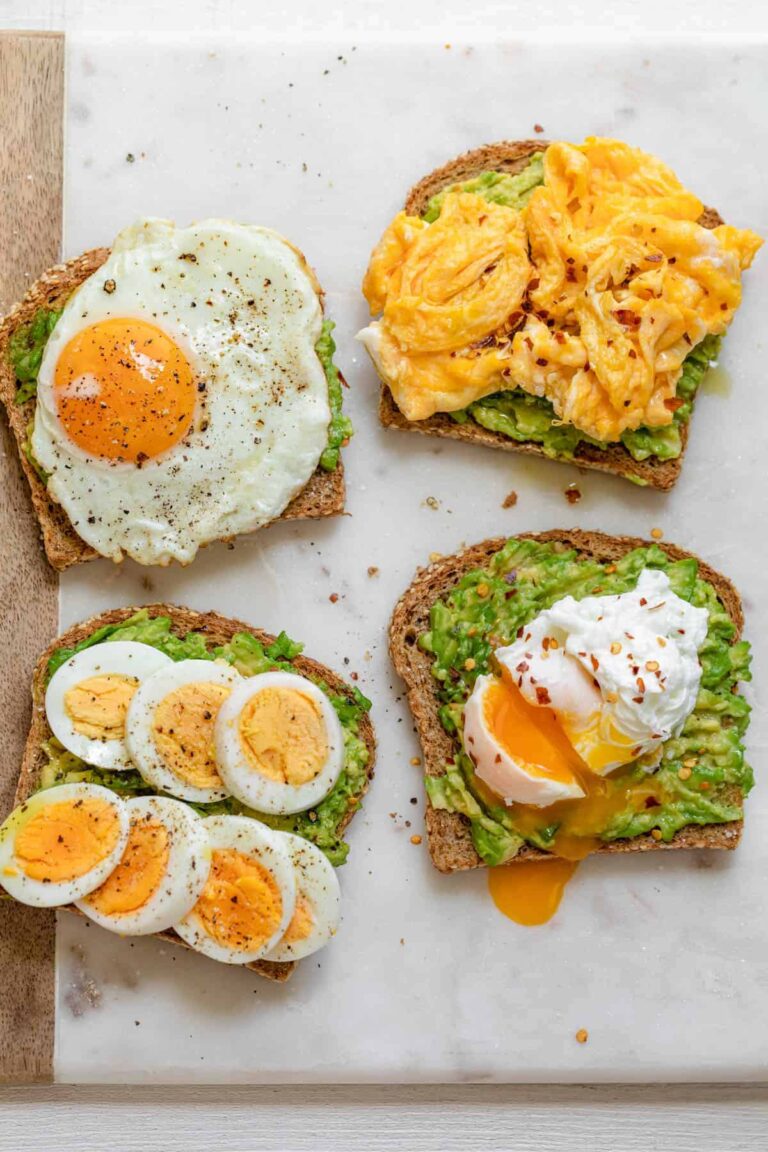 Quick and easy Avocado Toast with Egg 4 ways (from Feel Good Foodie) – fried, scrambled, boiled and poached. It's a simple healthy protein-packed breakfast, snack or light meal! Simple to make, tasty and satisfying. If you haven't had an egg and avocado toast breakfast yet, now is the time!
Pickle Pizza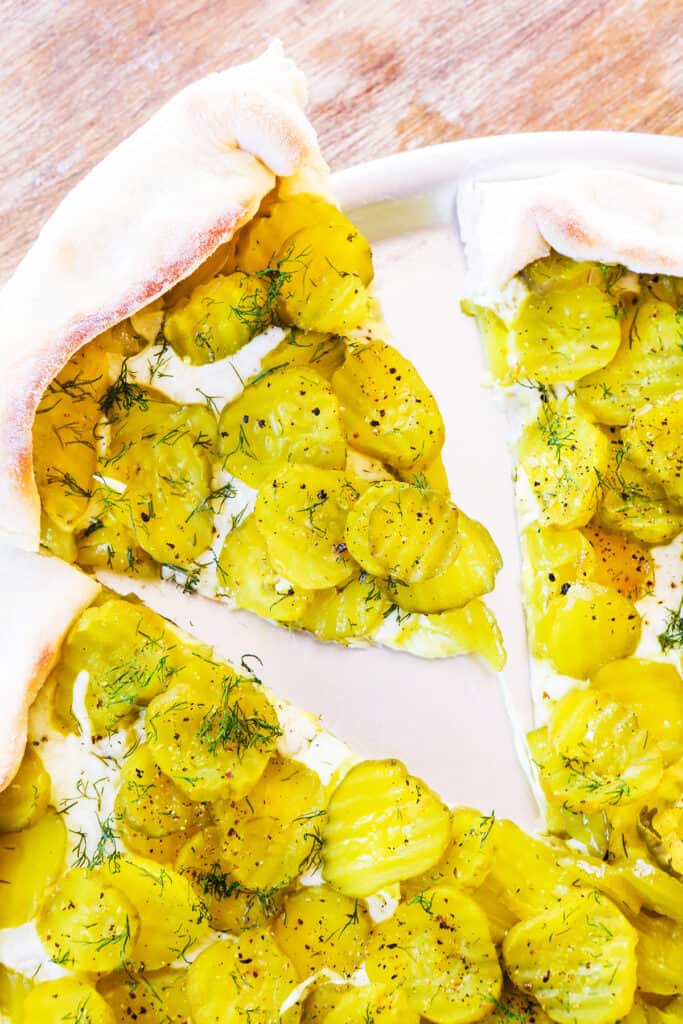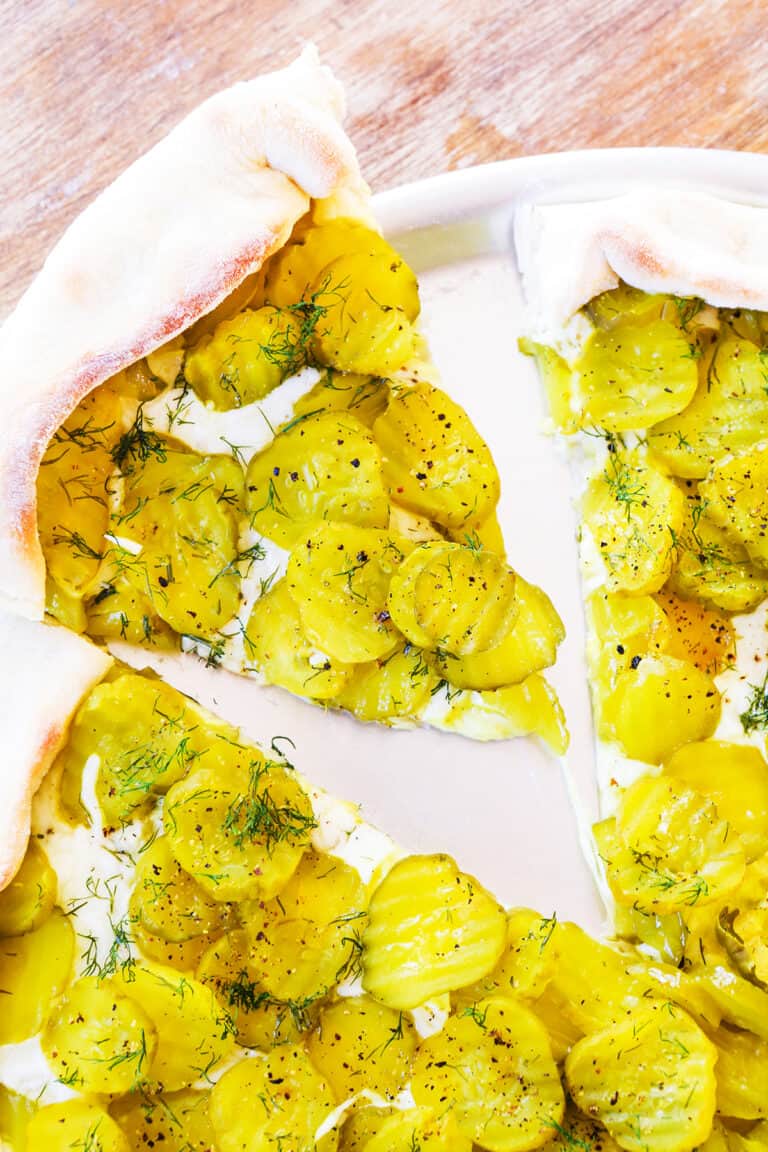 This delicious pickle pizza recipe is loaded with dill pickles and complemented with garlic and gooey mozzarella cheese. It's the pair you never thought you'd meet! Dinner just got FUN!
Everything Crackers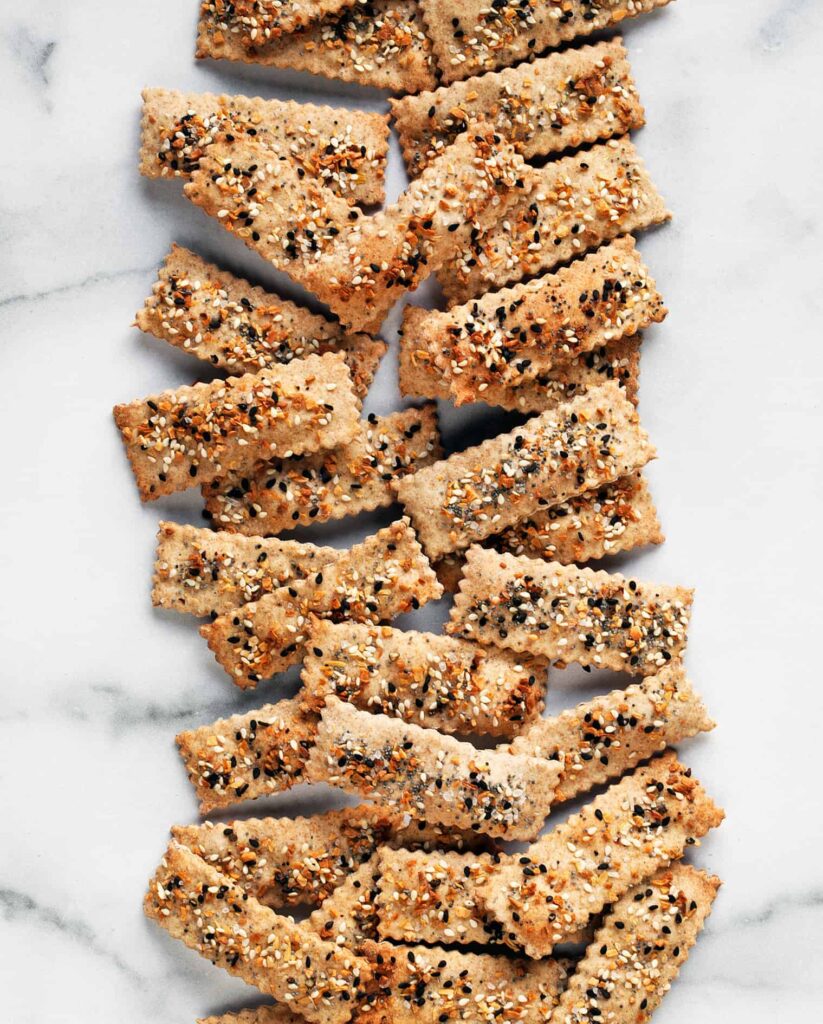 Try including something homemade on your next cheese and charcuterie plate like these Everything Crackers (from Last Ingredient). Or bake them for snack to dip in hummus.
Loaded Olive Pizza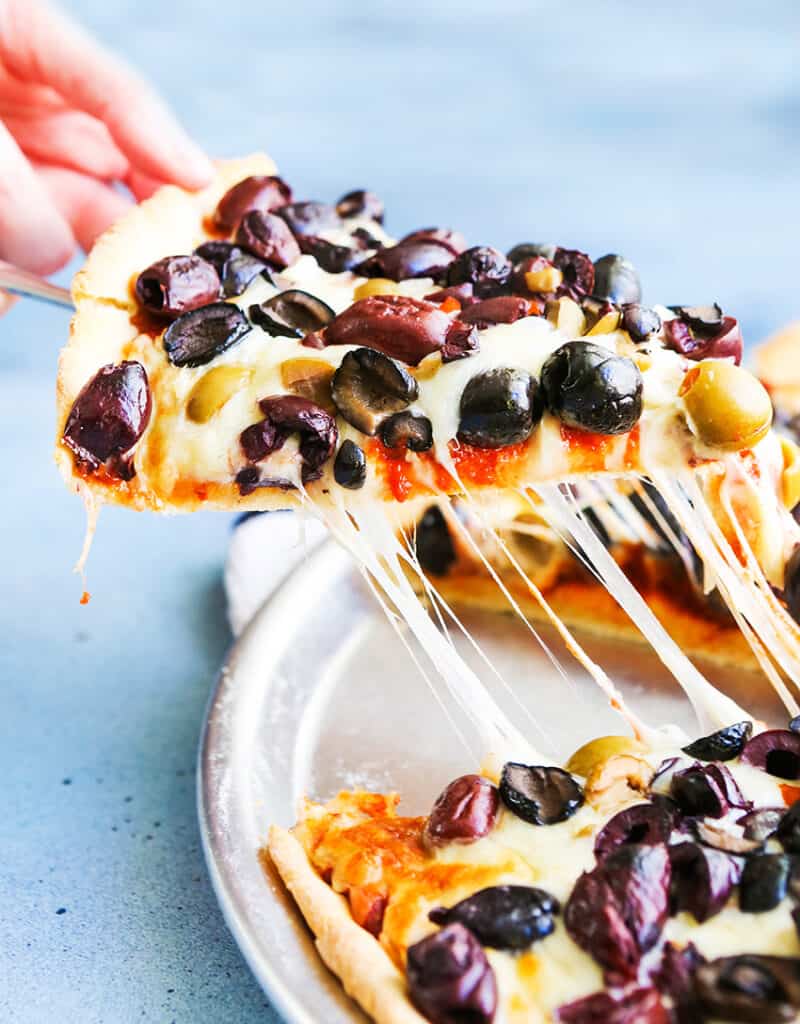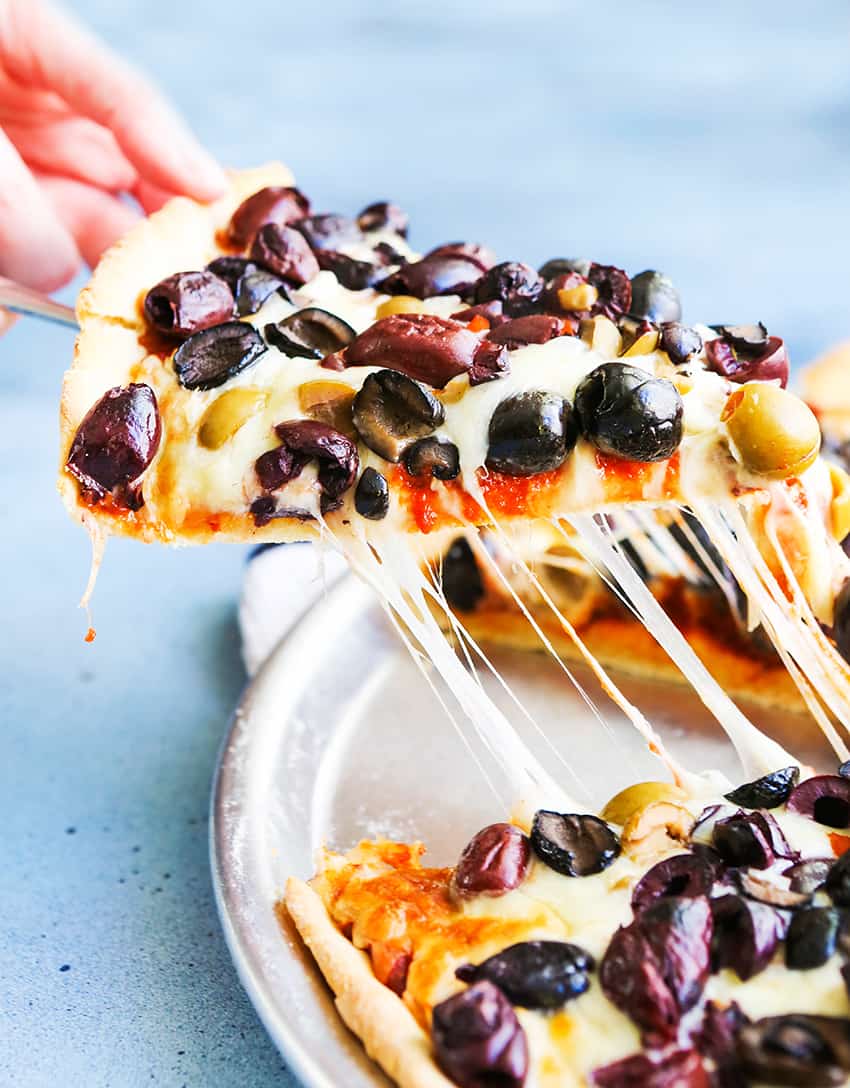 A perfectly baked crust is topped with red pizza sauce, mozzarella cheese and a variety of delicious olives! This pizza is definitely meant for the olive-lovers of the world. Pile 'em on and enjoy this perfectly salty and flavorful easy dinner!
Grilled Italian Vegetarian Panini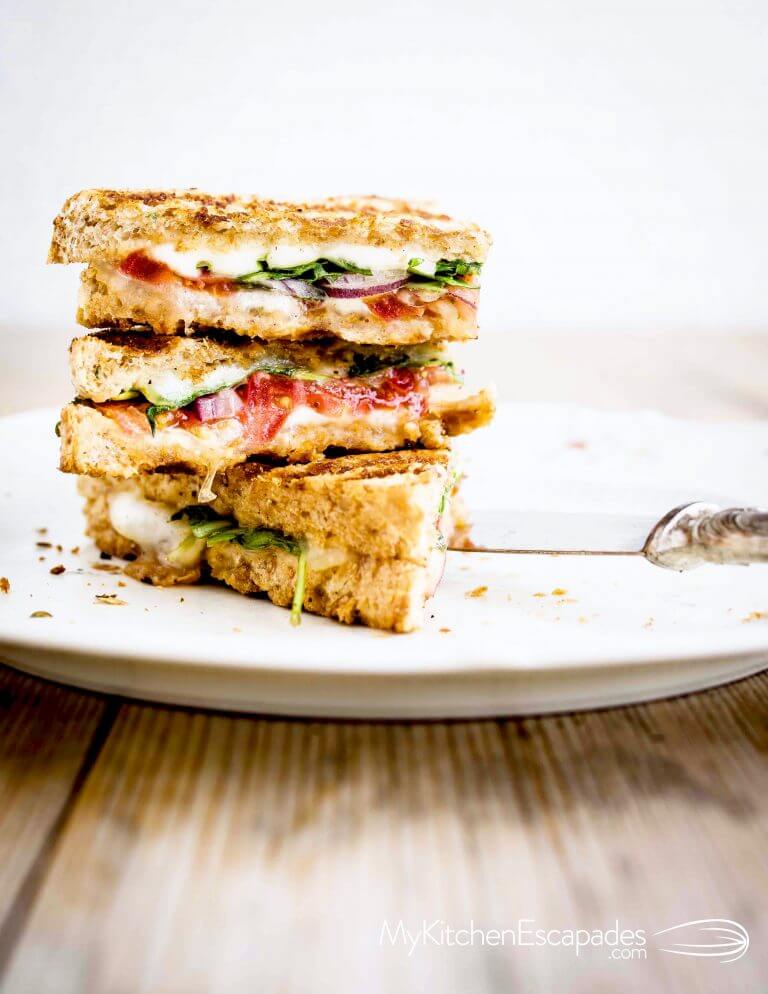 A panini (from My Kitchen Escapades) is one of my favorite quick meal ideas for both lunch and dinner. I love this vegetarian panini recipe because not only is it healthy, but it is loaded with Italian flavors, provolone cheese and basil pesto. This sandwich is especially delicious if you happen to have some gorgeous heirloom tomatoes on hand!