So many foods pair perfectly with cabbage! If you are searching for that perfect recipe to serve with this easy side dish, read on for some great ideas about what to serve with cabbage steaks to create a complete meal.
What To Eat With Cabbage Steaks
Cabbage steaks offer a low calorie blank canvas for creating the most delicious side dish for any meal.
See the comprehensive list below for a ton of ideas about what to eat with cabbage steaks to create a filling meal:
Meaty protein – Grilled or baked meat such as steak, chicken or pork chops.
Fish and seafood – Cabbage steaks pair perfectly with cooked salmon, shrimp, scallops or any type of cooked fish.
Bread – Dinner rolls, garlic bread, biscuits, cornbread or bruschetta are delicious options.
Vegetables – Literally any of your favorite vegetables will accompany this side dish perfectly. Roasted Brussels sprouts, mushrooms, broccoli, zucchini, cauliflower, green beans and bell peppers are great choices.
Salad – Leafy green salads such as a chopped salad or pasta salads pair perfectly.
Soup – Any type of savory soup such as French onion soup will be a great pairing!
Pasta – A helping of cheesy pasta such as mac and cheese is the perfect dish to serve alongside green bean casserole.
Potatoes – Mashed potatoes, oven roasted potatoes, baked potatoes or hash browns complement this side perfectly. Don't forget about sweet potatoes!
See the roundup below for recipes that pair well with cabbage steaks!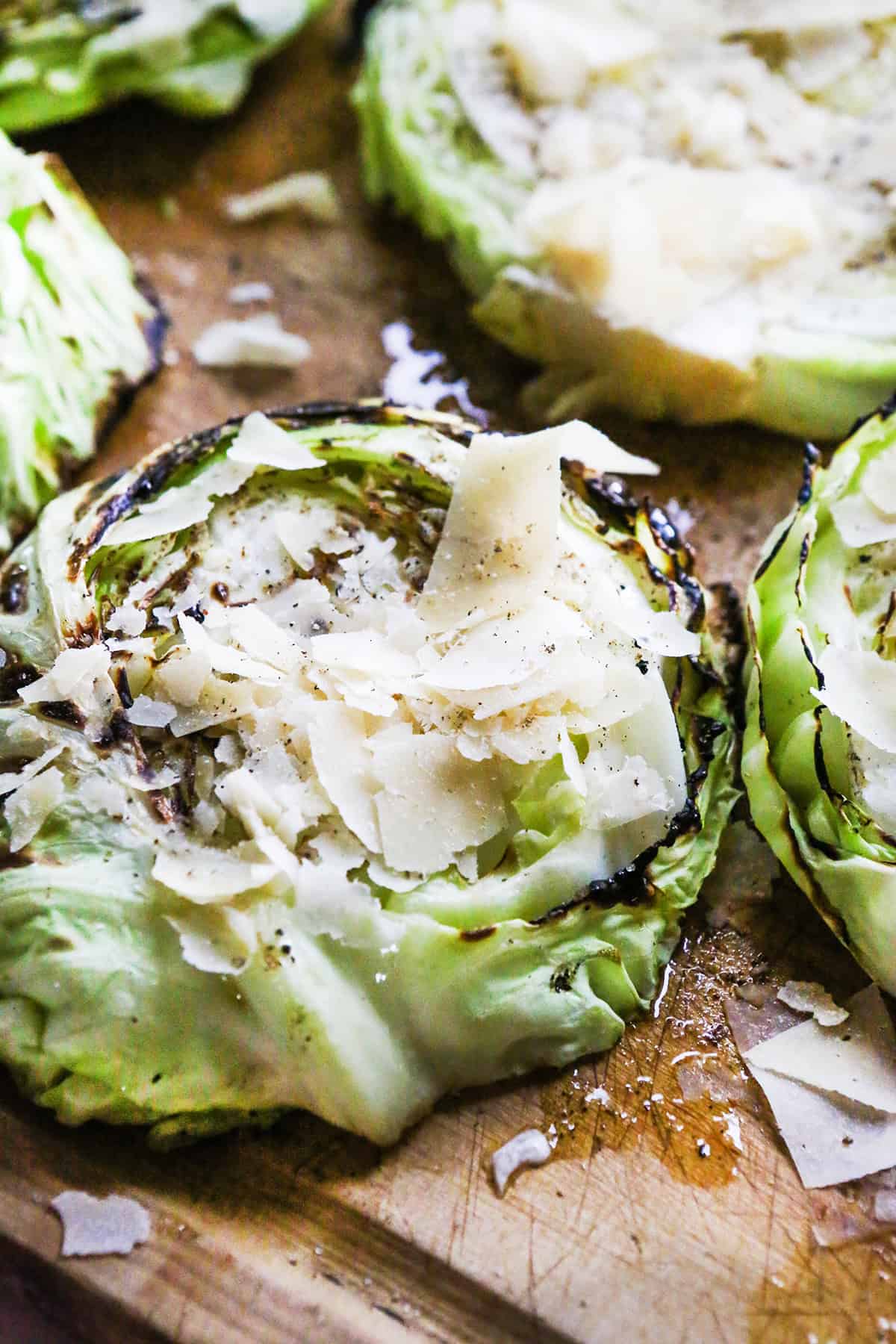 Grilled Cabbage Steaks Recipe
Take grilled cabbage to the next level by making this perfectly cooked grilled cabbage steak recipe! Top them with shaved Parmesan cheese, bbq sauce or just a simple pat of butter.
Serve alongside any summer meal for the absolute perfect healthy side dish!
How To Make Roasted Cabbage Steaks
If you don't have access to a grill or don't want to venture outside in the winter, make crispy roasted cabbage steaks instead!
Preheat oven to 400 degrees F. Cut cabbage into one inch thick slices and arrange in a single layer on a baking sheet or large sheet pan. Brush with a little bit of olive oil and sprinkle with salt and pepper on both sides.
Bake in the preheated oven for 20 minutes on each side. Top baked cabbage steaks as desired!
Recipe Notes for Cabbage Steaks
Use one head green cabbage or red cabbage for delicious results. It does not matter which kind of cabbage you use!
Be sure to cut thick slices of cabbage using a sharp knife to ensure the steaks do not fall apart during the cooking process.
Simple seasonings to add while cooking for extra flavor: garlic powder, onion powder, caraway seeds, fennel seeds, kosher salt, fresh parsley, black pepper or red pepper flakes.
Toppings to add just before serving: fresh lemon juice, blue cheese crumbles, shaved parmesan cheese or crispy bacon crumbles.
Sauces that pair well with this simple recipe: olive oil, ranch dressing, maple syrup, balsamic vinegar, soy sauce or tahini sauce.
Place some cauliflower steaks on the grill, too, so your guests have options!
Easy Cabbage Recipes
Cabbage soup
Corned beef and sauteed cabbage
Cabbage salsa or salads with collard greens or any variety of lettuce
Cabbage rolls
Can Dogs Eat Cabbage Raw
Dogs can eat raw cabbage in moderation, but keep in mind that it can cause intestinal distress if too much is consumed. Introduce this food to your pup in small quantities before offering up large servings.
Cooked cabbage is a safer option for dogs because the cooking process breaks down some of the natural compounds that can cause digestive issues.
Can You Put Cabbage in the Freezer
Cabbage can be safely kept in the freezer. Here are a few tips for preparing it for freezing so that it keeps well:
Examine the whole head of cabbage and remove any wilted or brown outer leaves.
Either cut the cabbage into chunks or shred it.
Place in an airtight container or heavy-duty freezer bags.
Freeze for up to 6 months for best results.
When ready to enjoy, place the container in the fridge overnight to thaw.
Ground Beef Sliders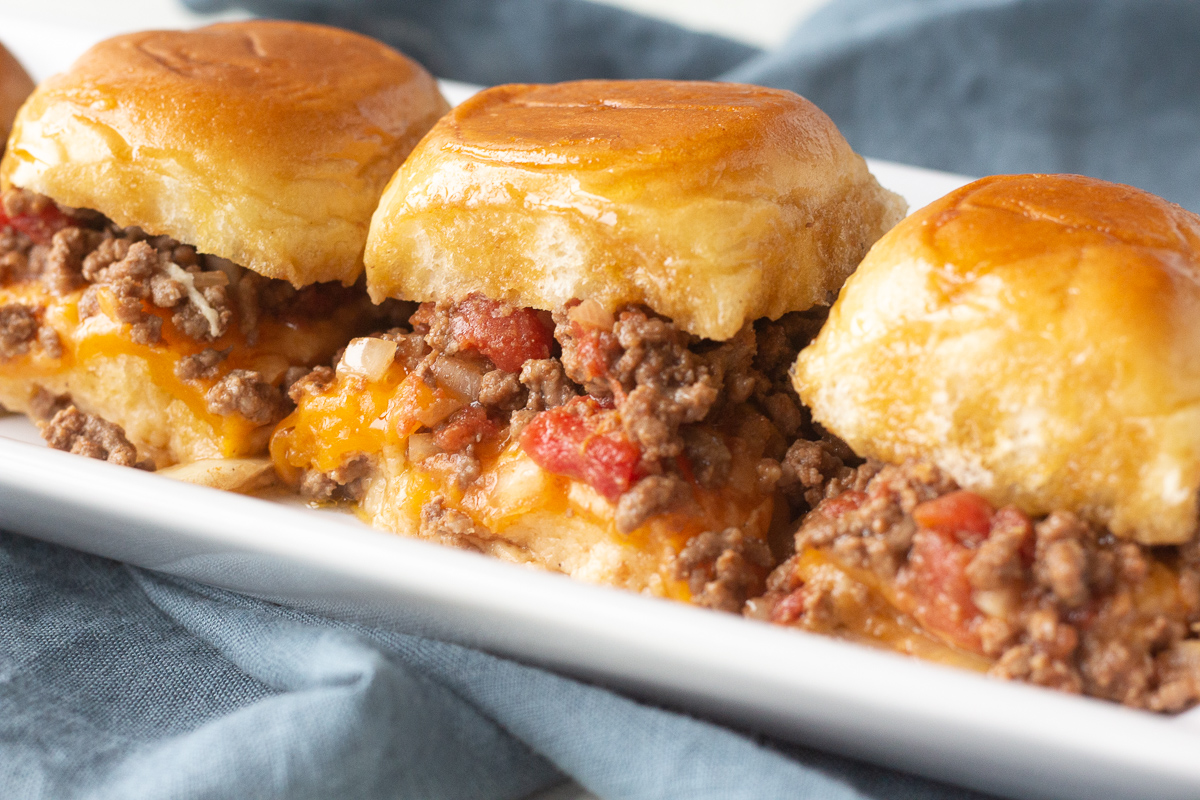 This ground beef sliders recipe is the PERFECT party food. Bring these to your next party, no matter the theme or season, and they will be a hit!
Deli Macaroni Salad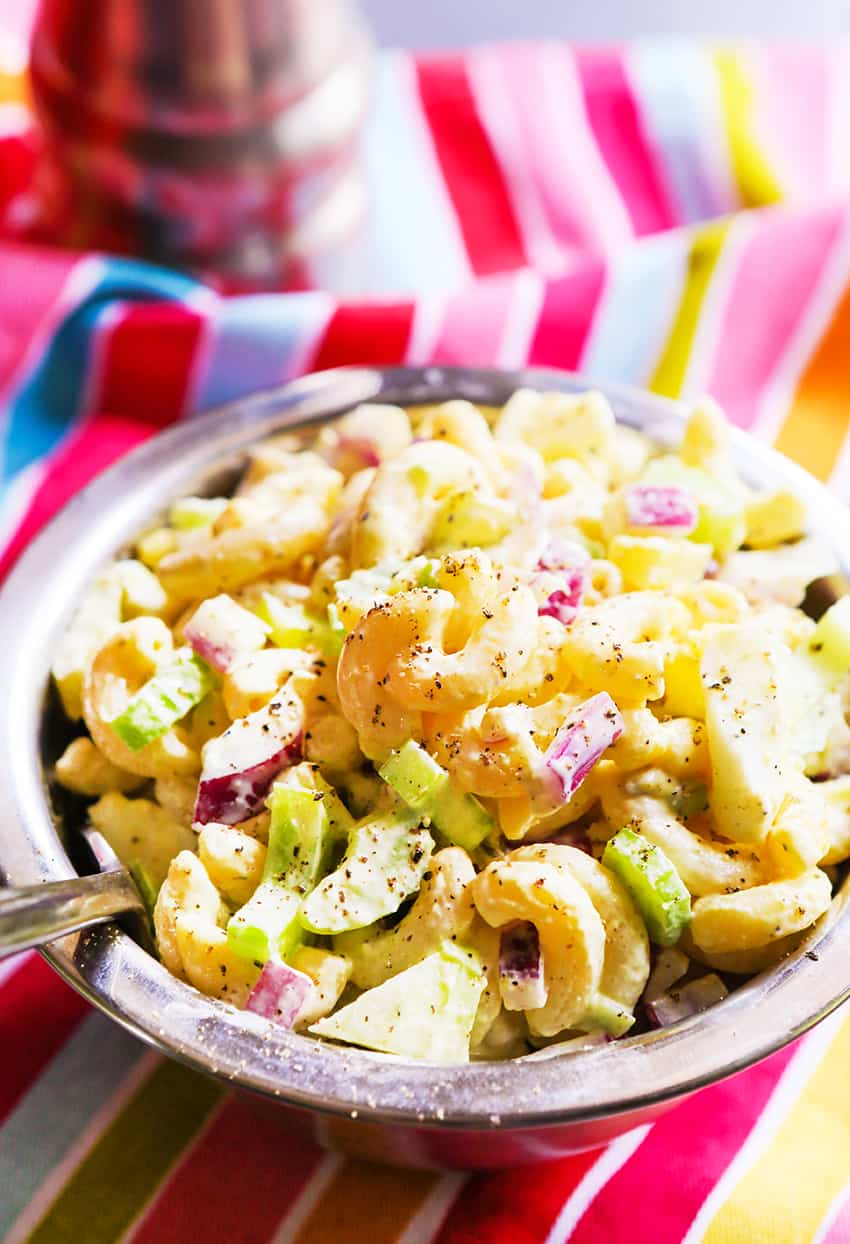 Nothing screams potluck more than this deli macaroni salad recipe! This side or party food is easy to make and will get devoured at your next gathering.
Marinated Steak Bites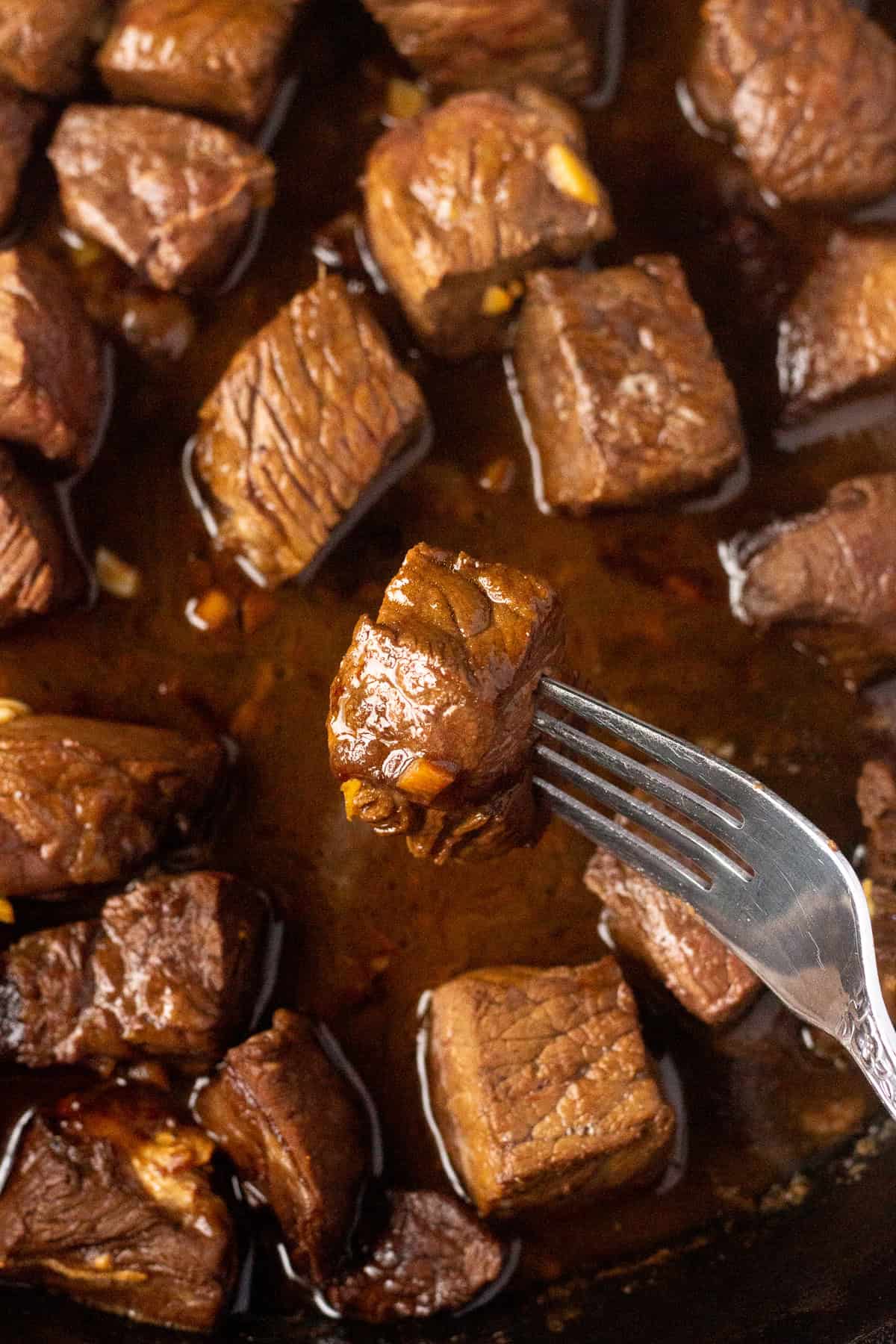 Marinated steak bites are the perfect party food, main beef protein or appetizer. They are beyond easy to make and turn out tender and delicious every single time. Cook them on the grill or stovetop!
Pan Seared Scallops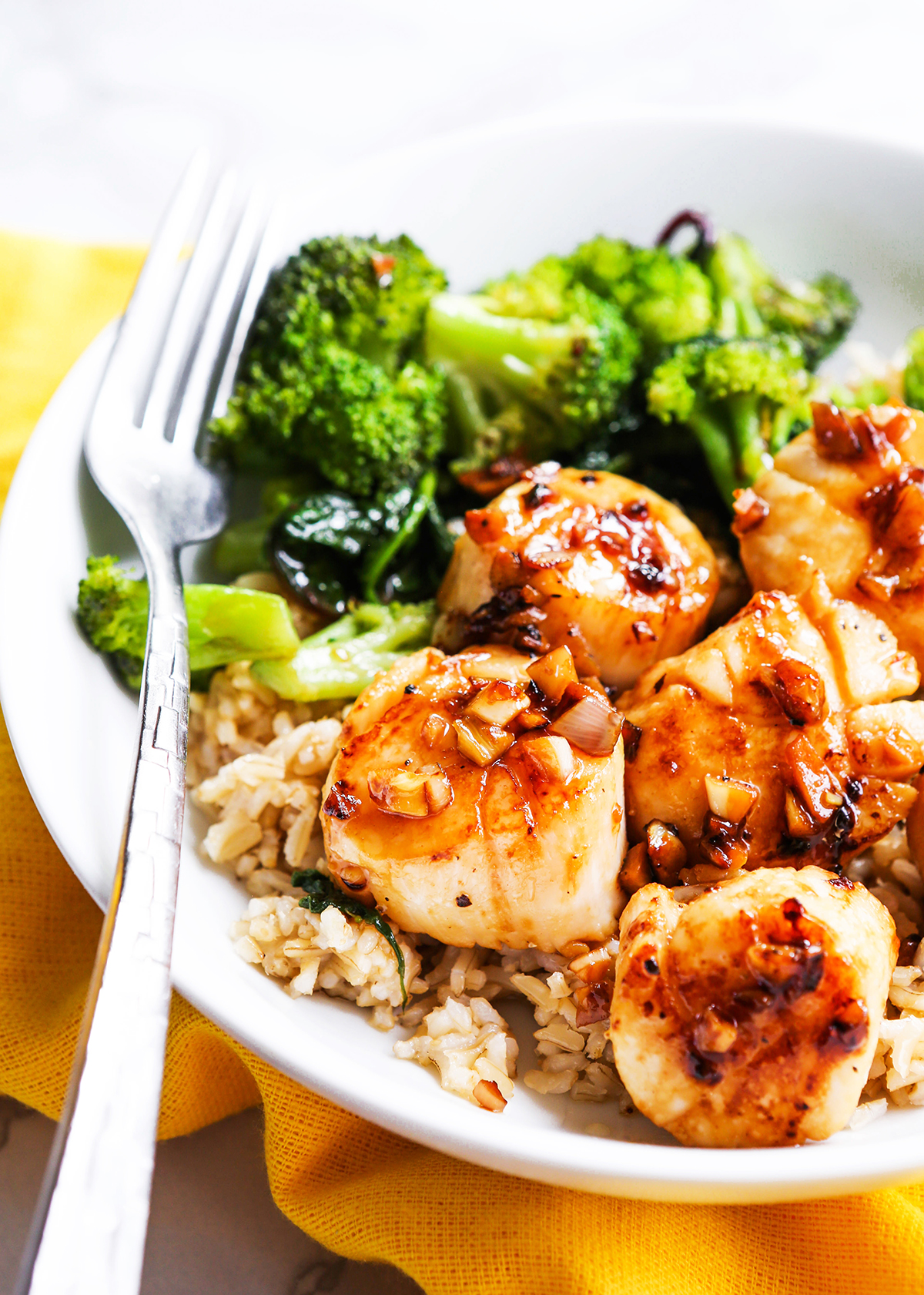 Pan seared sea scallops are decadent and delicious, yet one of the easiest dinners around! The simple, savory sauce that they are seared in is out-of-this-world delicious!
Best Chicken Salad with Celery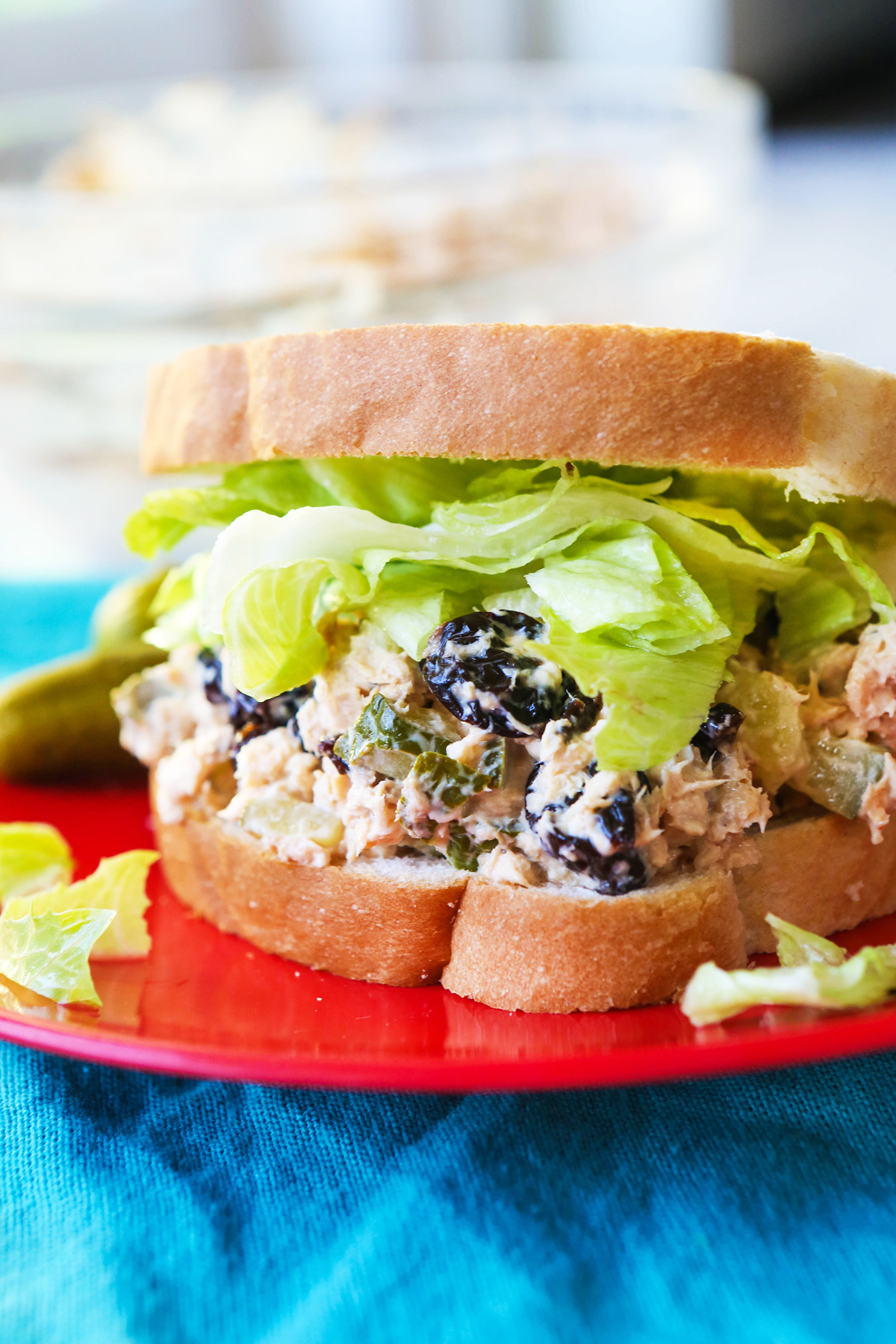 Packed with so many great ingredients, this delicious chicken salad recipe without celery could easily be called Pantry Sandwich! Delicious dinner or lunch option for any day of the week, your next easy meal will be ready in less than 15 minutes.
Air Fryer Chicken Tenders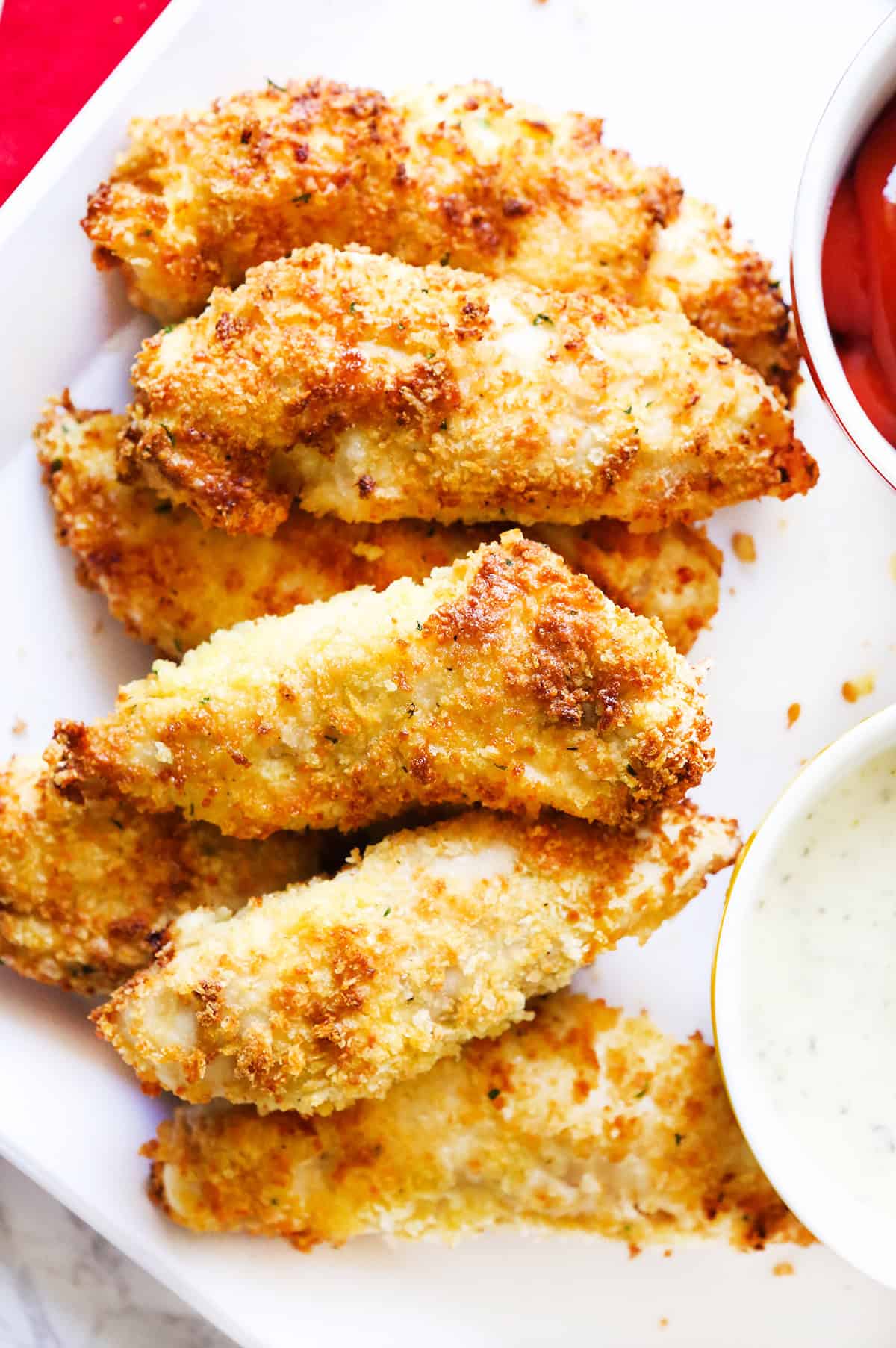 Air Fryer Chicken Tenders are healthier and more delicious than anything you find in the frozen aisle, made with just a few simple ingredients. Great as a kid meal, quick dinner or adult appetizer!
Taco Pasta Salad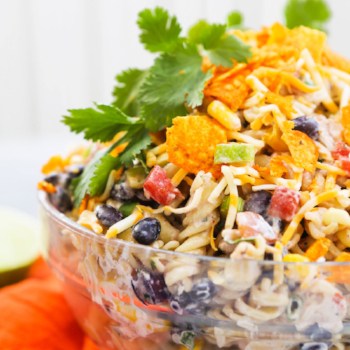 Tacos, ranch seasoning and pasta join forces to create this delicious taco pasta salad recipe! Enjoy pasta salad and taco salad in a single bite! Delicious party food or side dish.
Instant Pot Sloppy Joes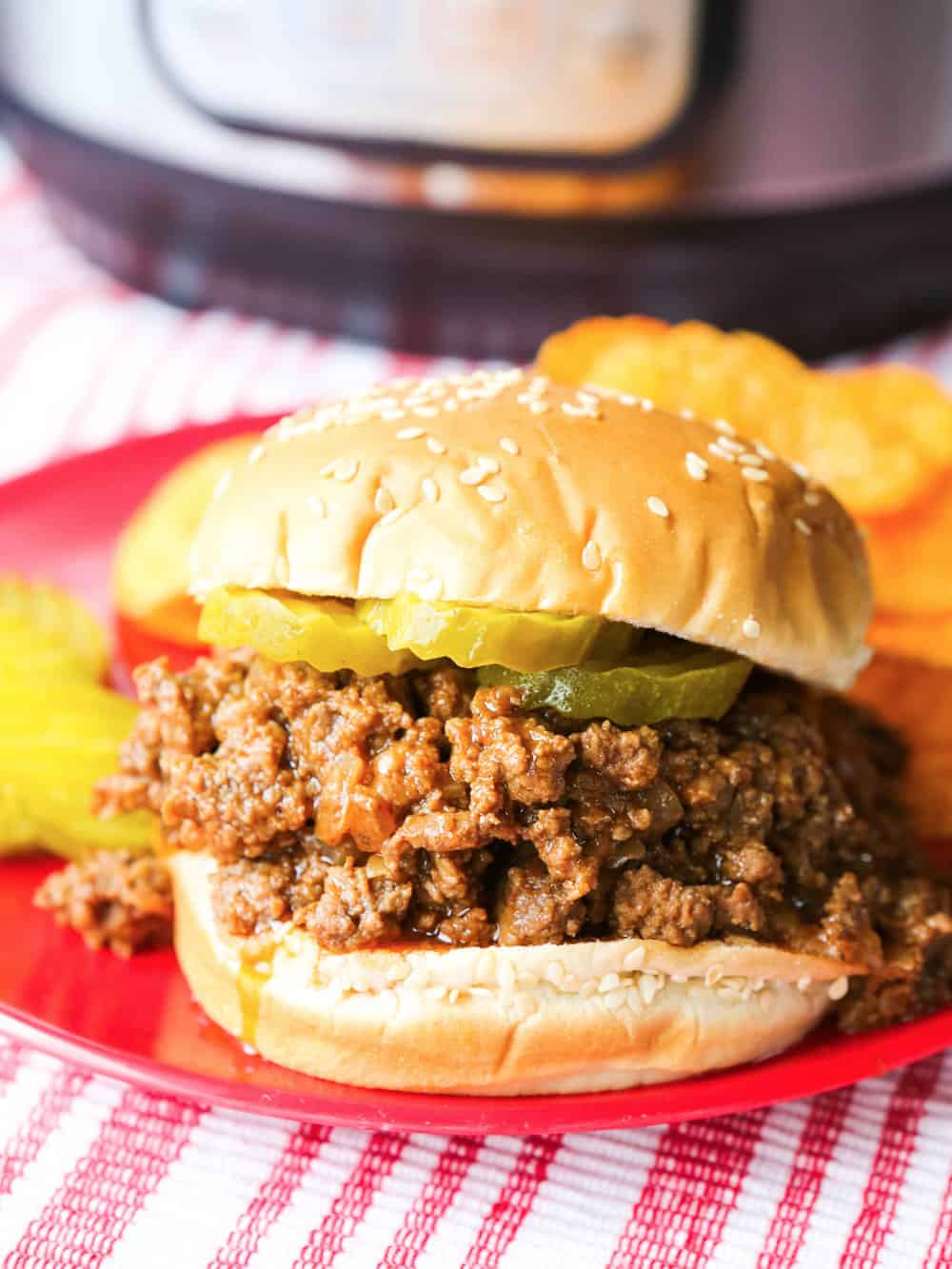 A childhood staple, this classic sandwich is hearty and delicious! Make Instant Pot sloppy joes for a super quick and easy dinner with a sweet and savory sauce. This Instant Pot recipe is the perfect recipe for family dinners and potlucks.
Quinoa Edamame Salad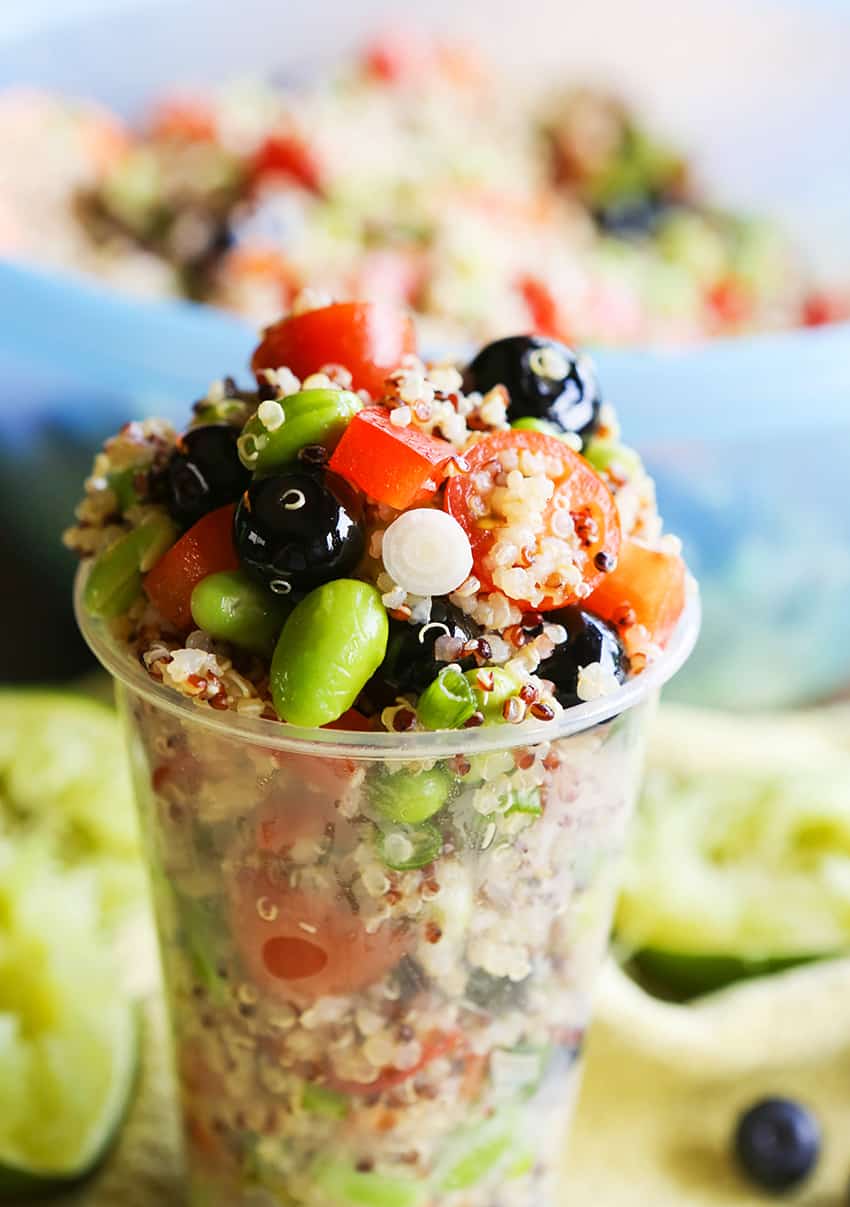 Quinoa Edamame Salad is great for parties and can be served in throw-away cups for serving ease. Also great as a salad to have in the fridge all week! Packed with fresh fruit and veggies and it is so healthy and delicious.
Ham Bone Bean Soup with Potatoes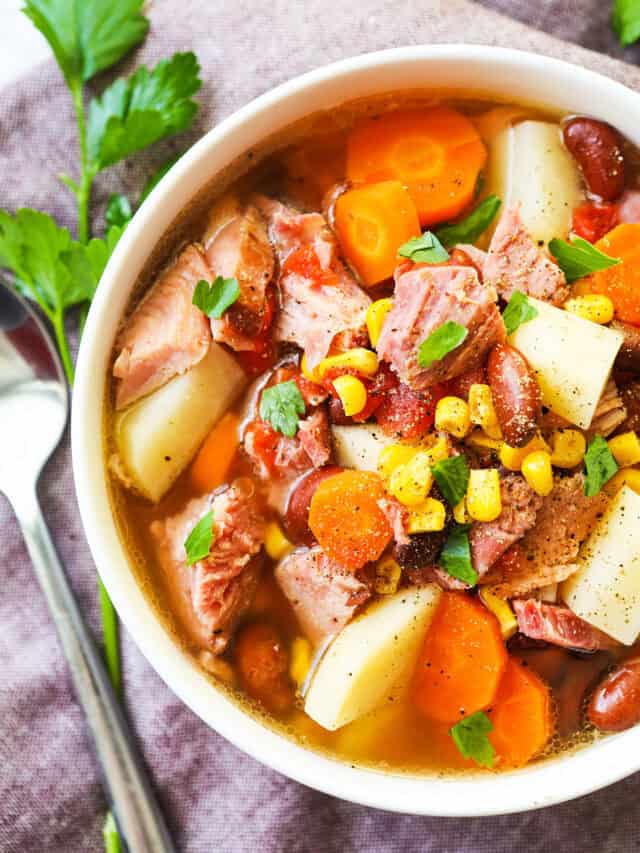 This ham bone bean soup recipe made with veggies and potatoes is the perfect way to use up your leftover holiday ham! Packed with many delicious flavors, your crock pot will do all the work for you.
Baked Pork Tenderloin with Seasoned Rub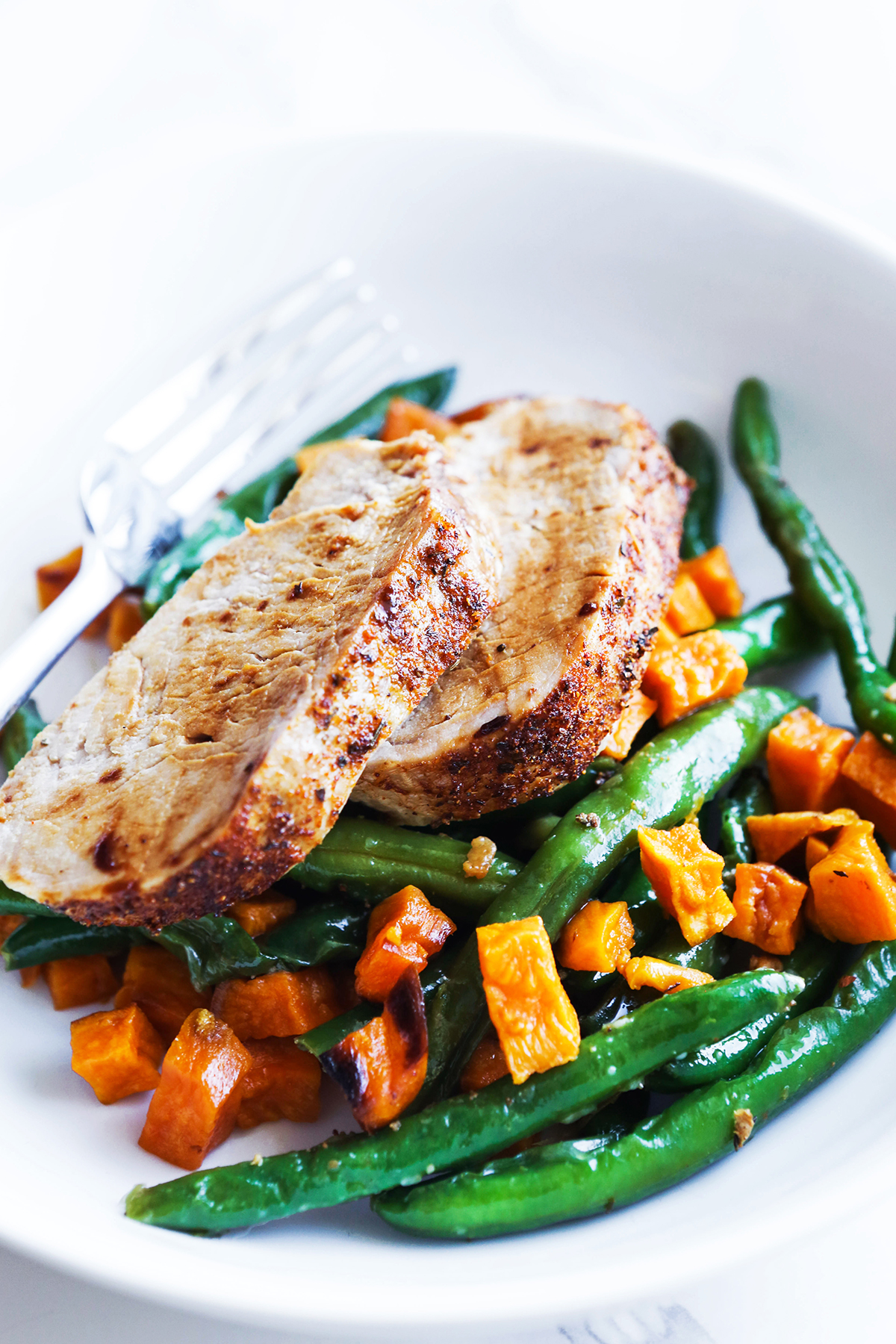 This baked pork tenderloin is delicious, affordable and easy, done in 30 minutes! The ingredients are likely already in your kitchen. Enjoy it as a Whole30 compliant and low carb meal, too!
Italian Pasta Salad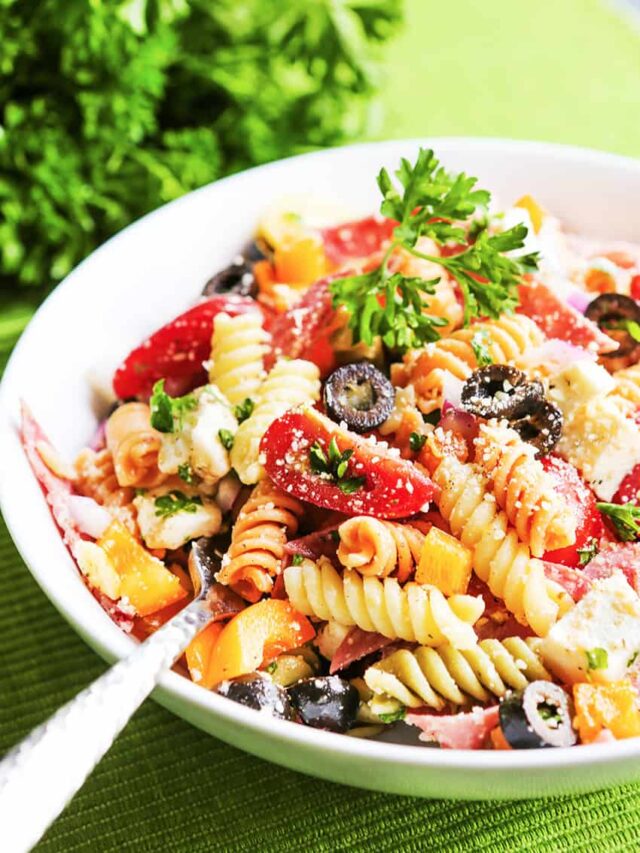 This Italian Pasta Salad is a delicious cold salad that can be made quickly, but that does not lack in flavor! It is packed with pasta, crisp veggies, fresh mozzarella, black olives and salami. Make a double batch to share at your next summer gathering.
Easy Fried Walleye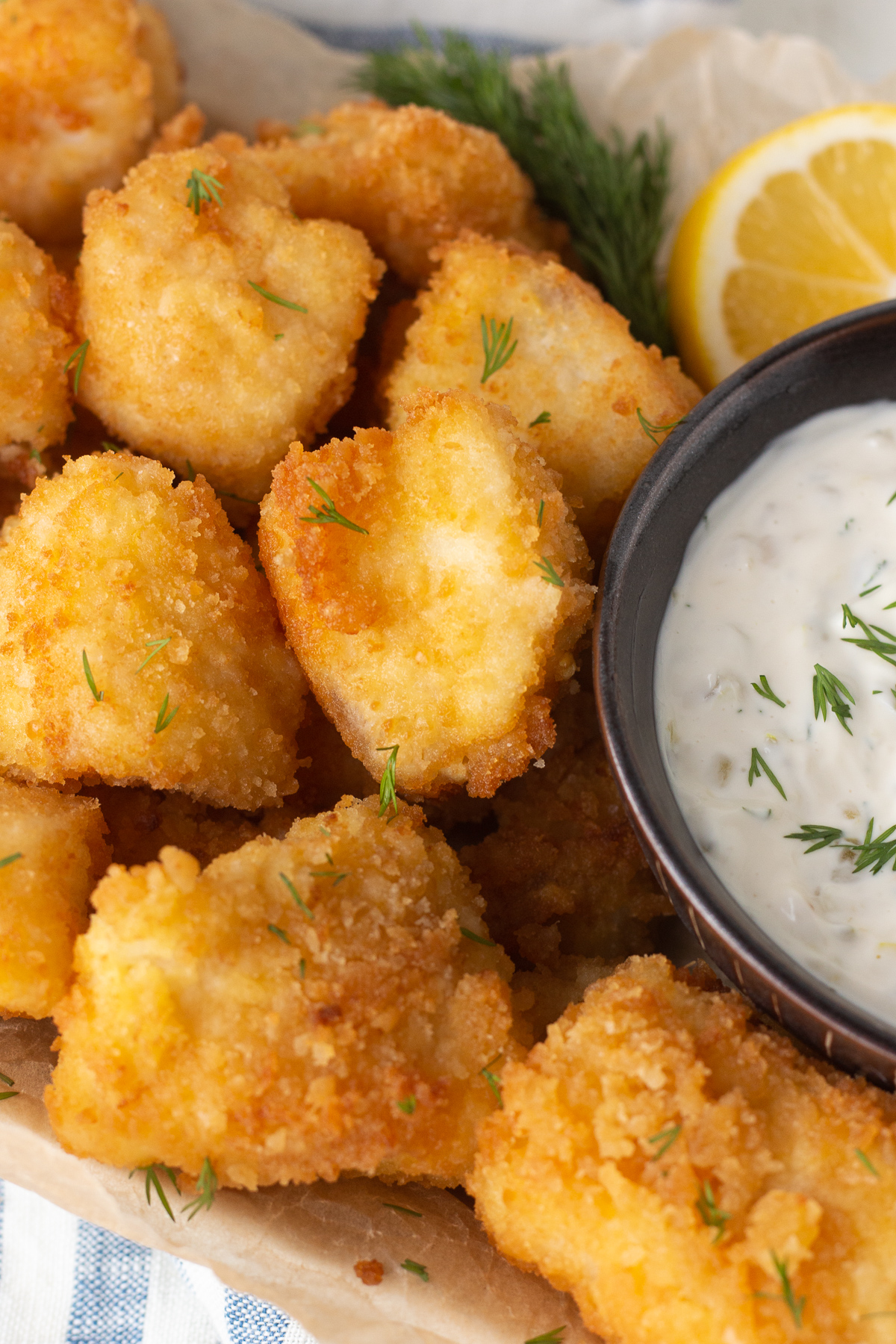 Fried walleye is a must-try Minnesota classic food! Friday fish fries are held throughout the state all summer long and walleye is the headliner. Whether you enjoy it on a sandwich slathered in tartar sauce or eaten solo, it's a delicious meal. Served with butter and lemon, it is so delicious.
Grilled Corn and Tomato Salad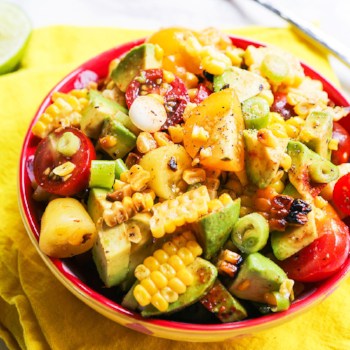 This Grilled Corn and Tomato Salad is a great side or main dish. Grill the corn for added flavor and add shredded chicken to make it a more well-rounded meal!
Grilled Jerk Chicken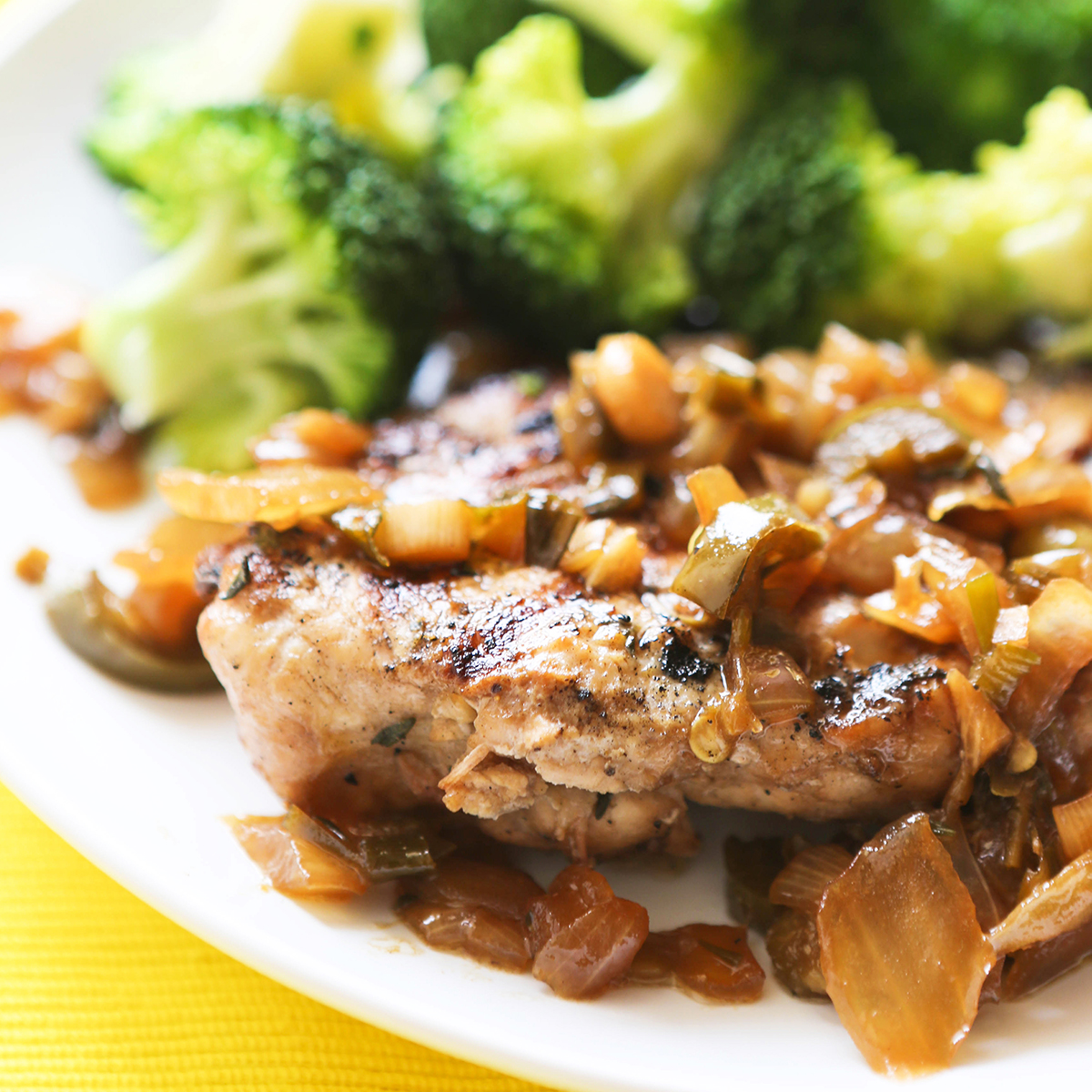 This grilled jerk chicken recipe is one of our favorite grilling recipes of all time. We love this dinner option and make it for guests often during grilling season.
Fruit Salad with A Twist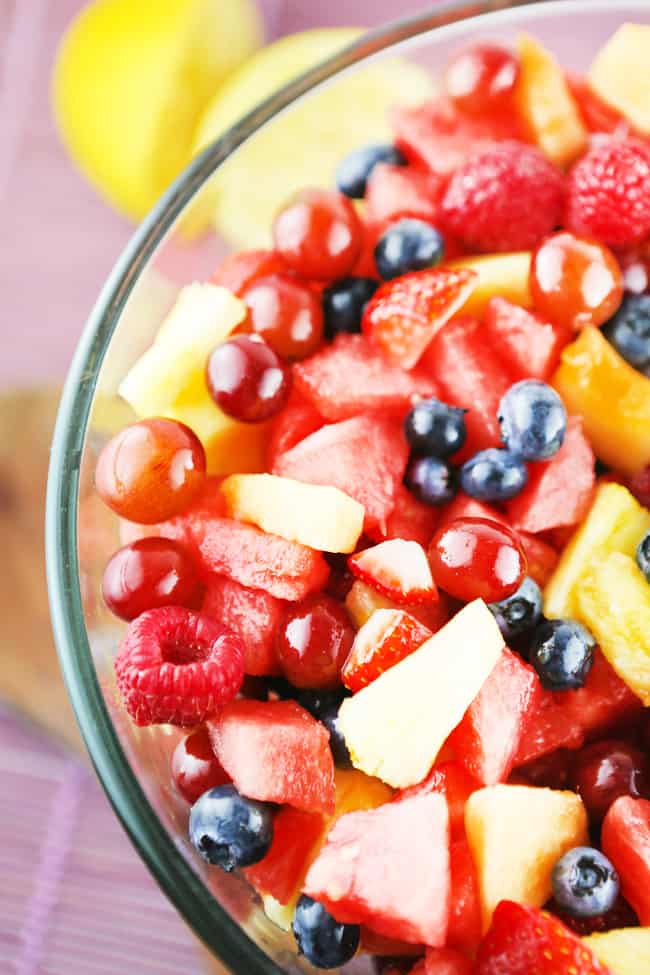 Put a delicious spin on your next summer gathering by learning how to make Fruit Salad step by step with a super-secret and unexpected ingredient. Simply mix together your favorite fresh summer fruits to enjoy a naturally sweet salad. This salad is a hit at parties!
Shrimp Tacos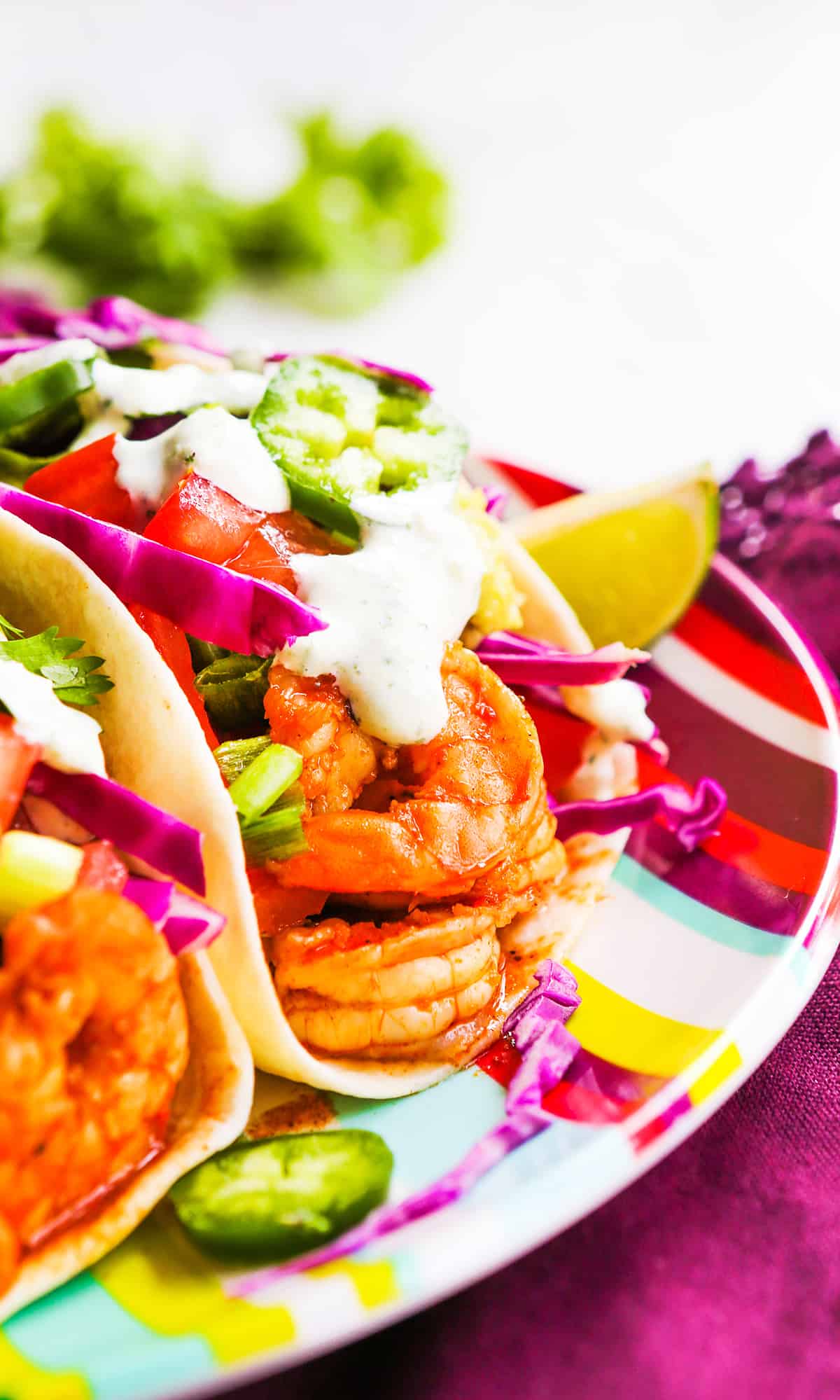 This shrimp tacos recipe with cabbage will knock your socks off. Add no spice or a lot of spice for the perfect taco Tuesday dinner!
Slow Cooker Goulash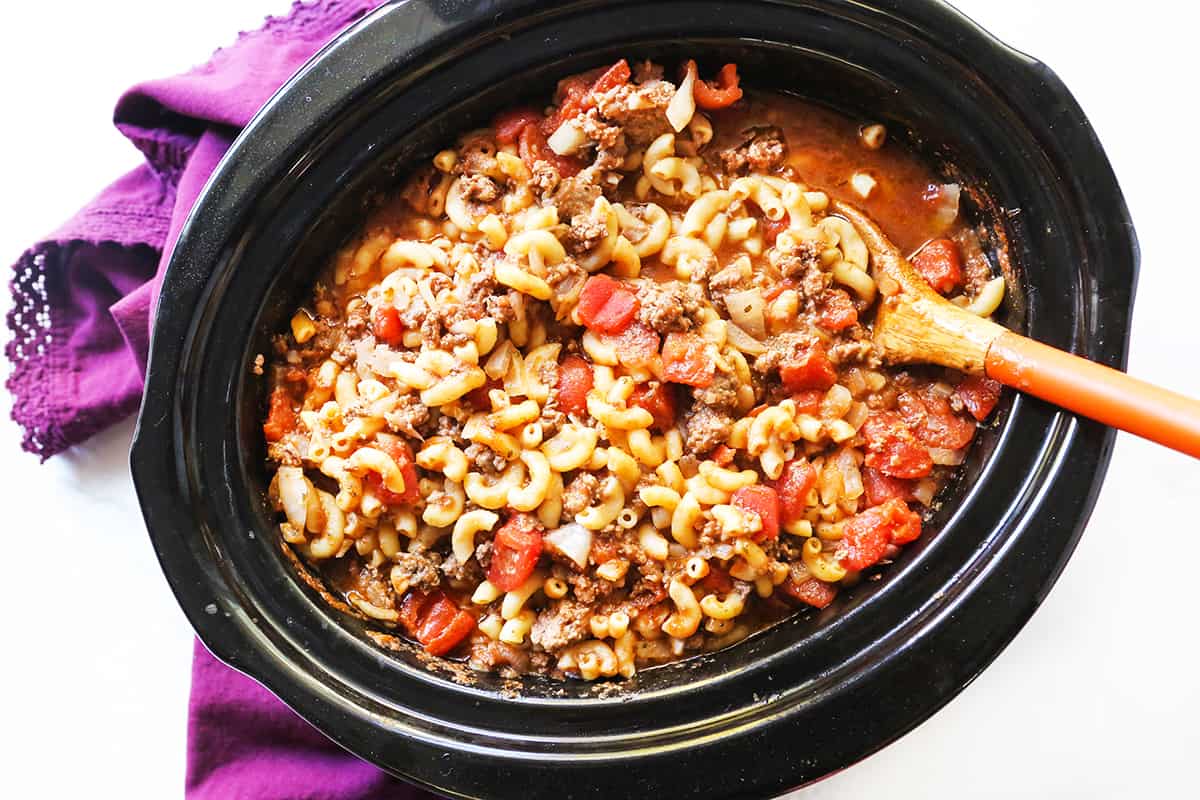 This slow cooker recipe is a delicious, filling and hearty meal that is super easy to prepare in your crockpot. Requiring mere minutes of prep time and a few simple ingredients, slow cooker goulash is the perfect family meal for a busy night!
Easy Antipasto Skewers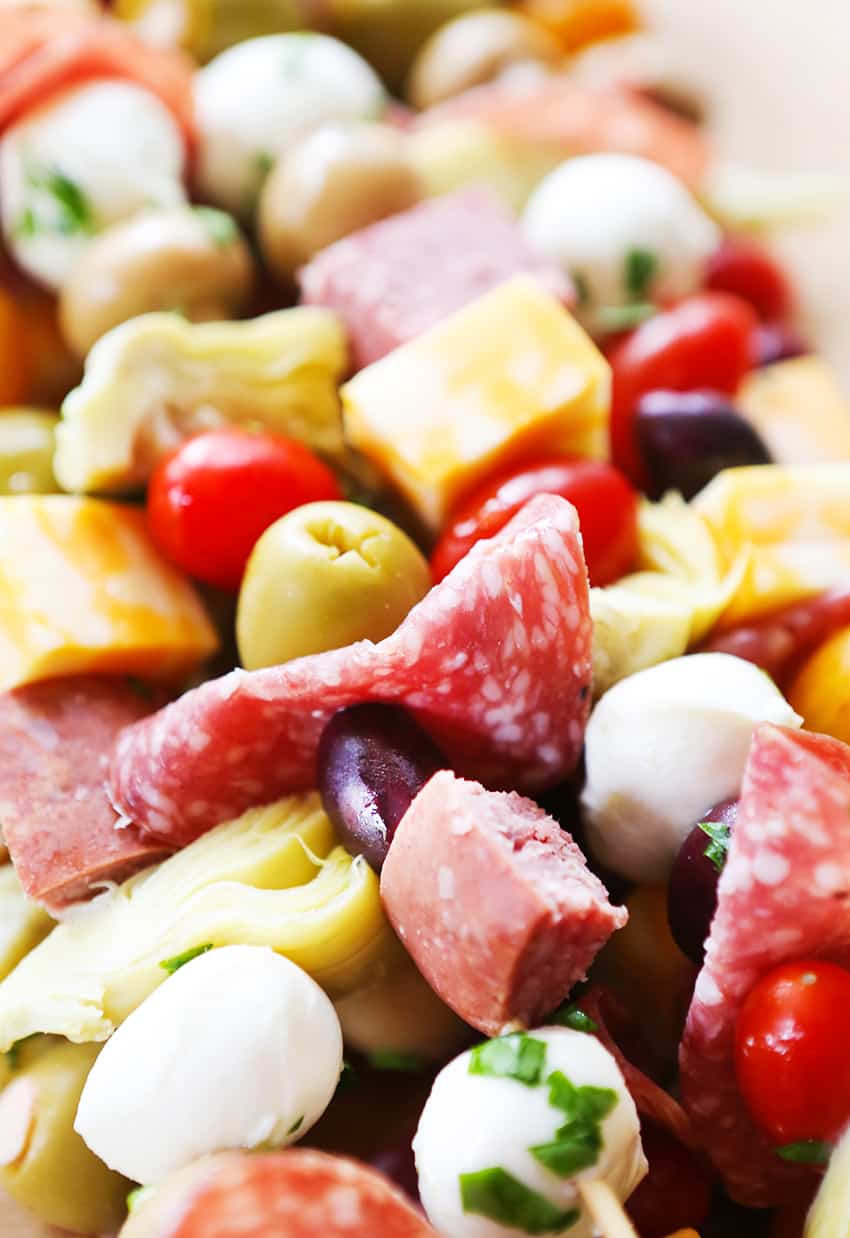 Turn Antipasto Salad into a delicious finger food! Add pieces of Italian meat or cheese can be threaded onto the skewers for a tasty snack. These Antipasto Skewers are easy to prepare and they're great as an appetizer or party food.
Crockpot Ham with Pineapple Juice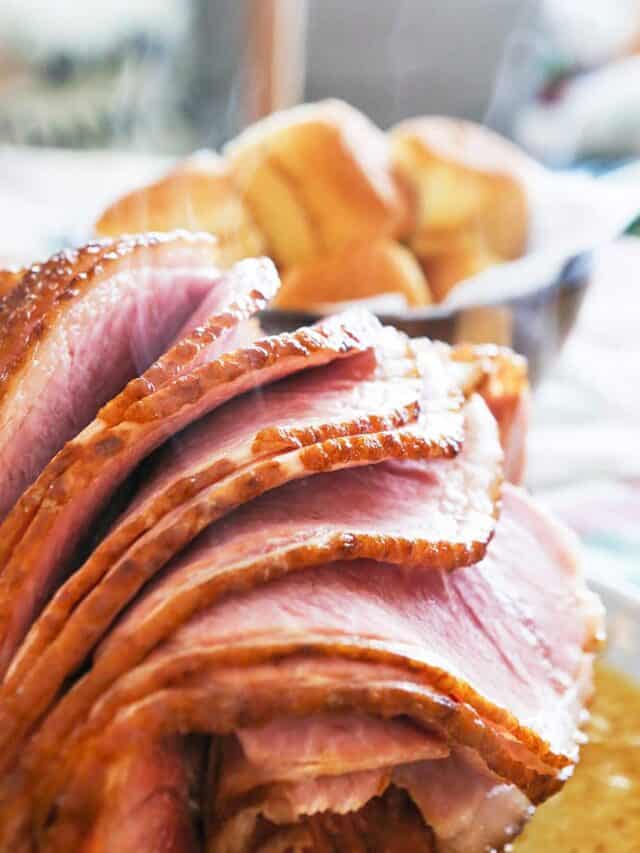 Crockpot ham with pineapple juice is an easy way to throw together a holiday dinner or easy any-time meal. This recipe requires almost no effort on your end and turns out wonderful for dinner with the perfect glaze and all!
Delicious Brie Stuffed Mushrooms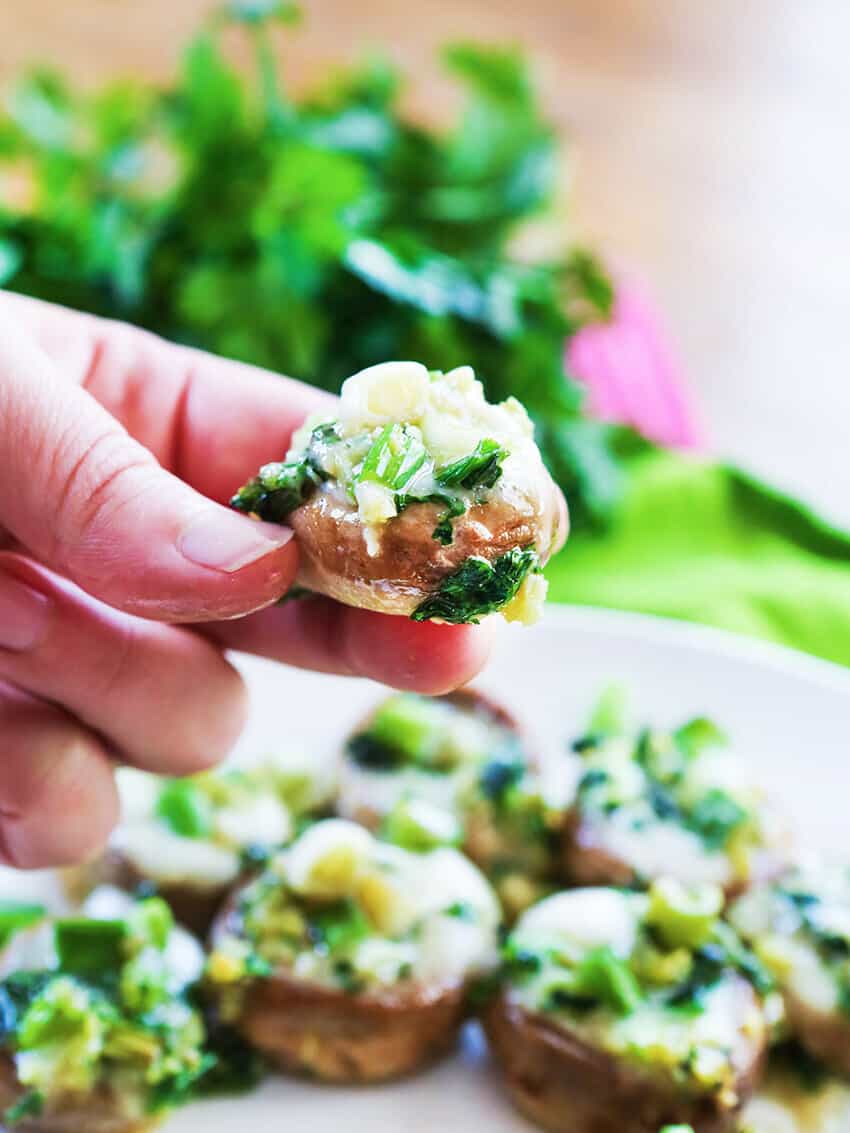 Sauteed mushrooms stuffed with Brie cheese and topped with a green onion and garlic mixture turn into cute and perfect little bites. Great for party tables of any variety! They'll go fast, so consider making a double batch!
Best Instant Pot Ribs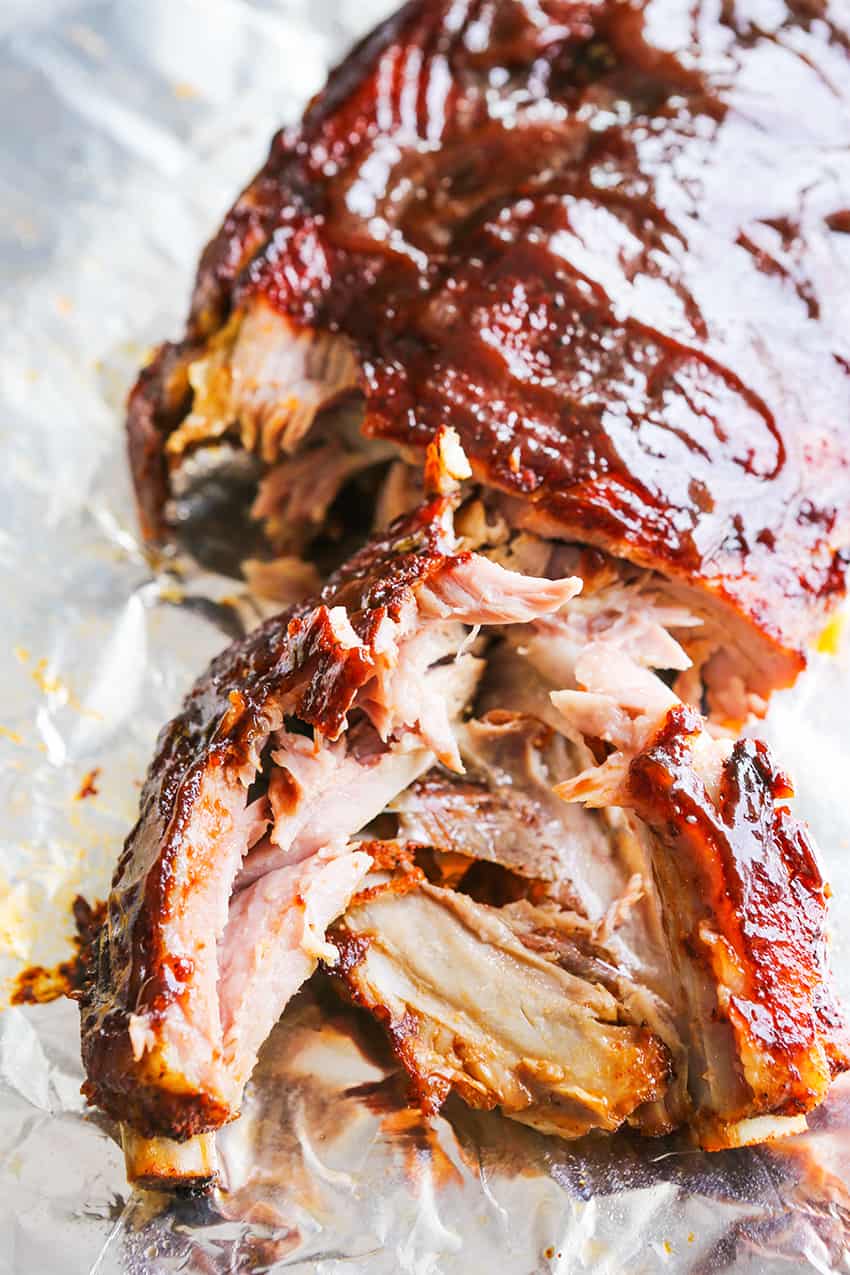 These are the best Instant Pot ribs and they make for an easy, meaty meal! The meat is fall off the bone tender. Makes a super, easy weeknight meal or a fun summer bbq addition!
Five Guys Burger Recipe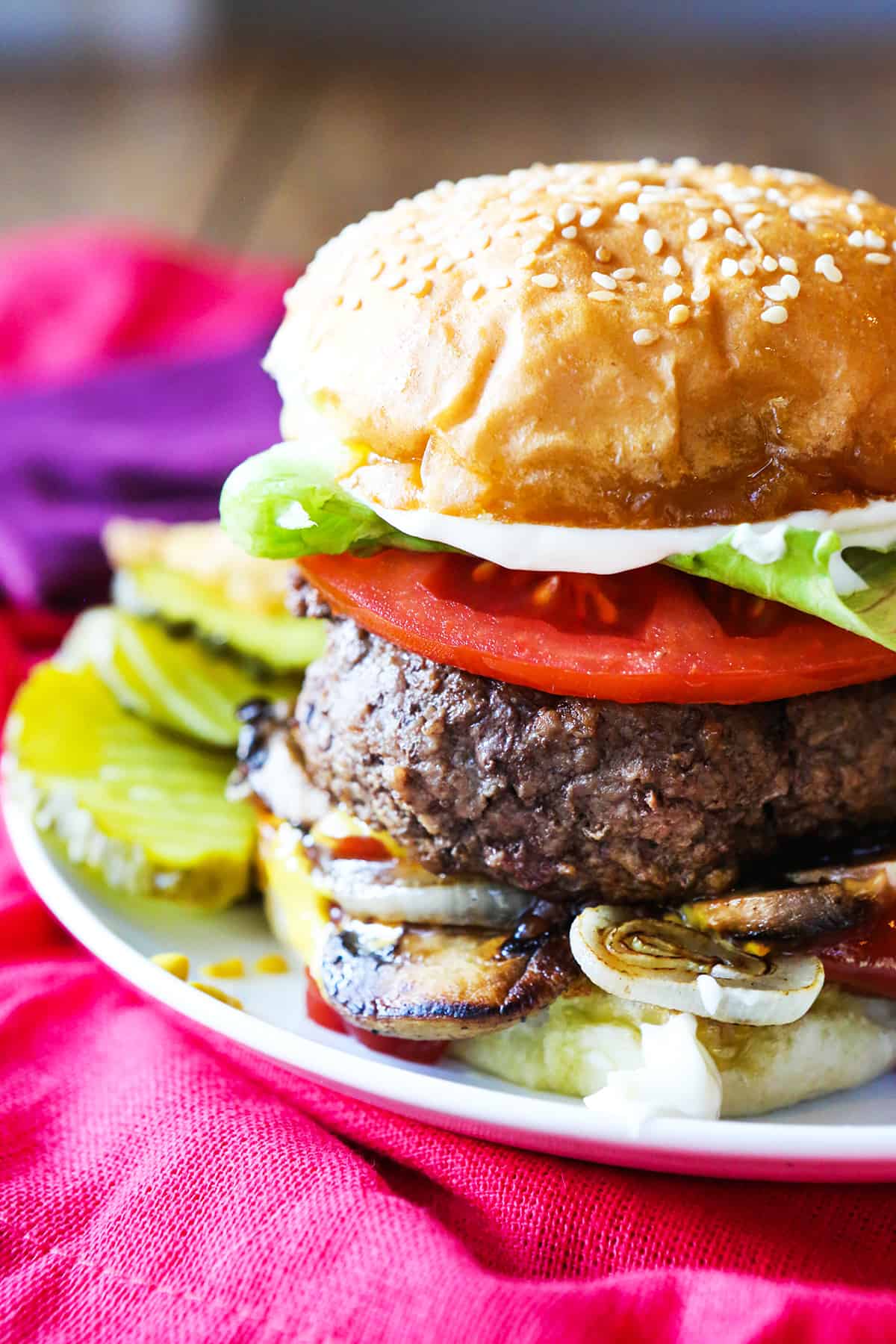 Enjoy the famous Five Guys burger recipe in the comfort of your own home in just 20 minutes. This copycat recipe is the real thing and requires just a few simple ingredients.
How To Cook Sweet Potato Fries in an Air Fryer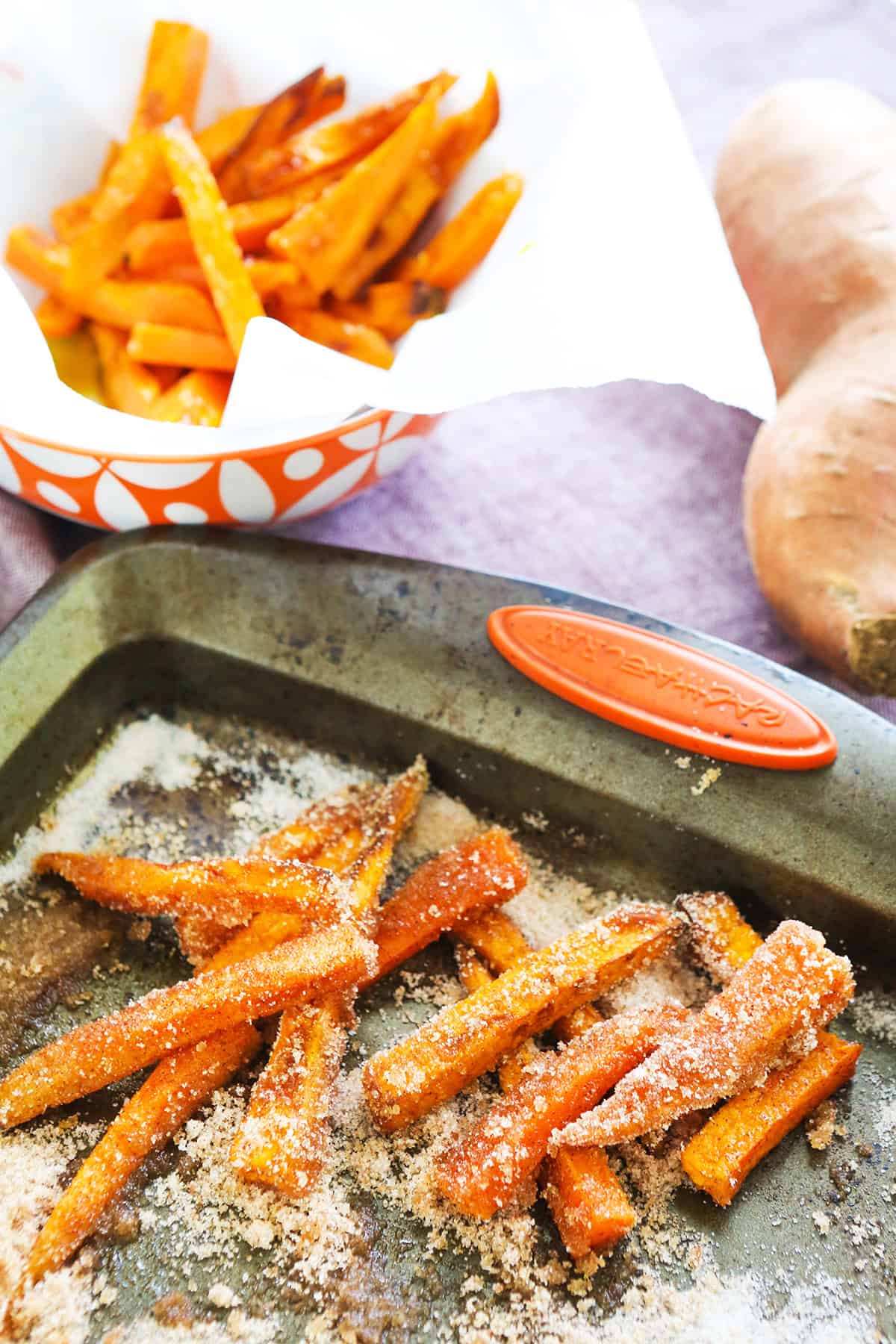 Learn how to cook sweet potatoes in the air fryer so they come out perfectly every time! The air fryer works its magic and transforms them into a sweet or savory treat or healthy side dish that will not last long.
Chicken Enchiladas with Red Sauce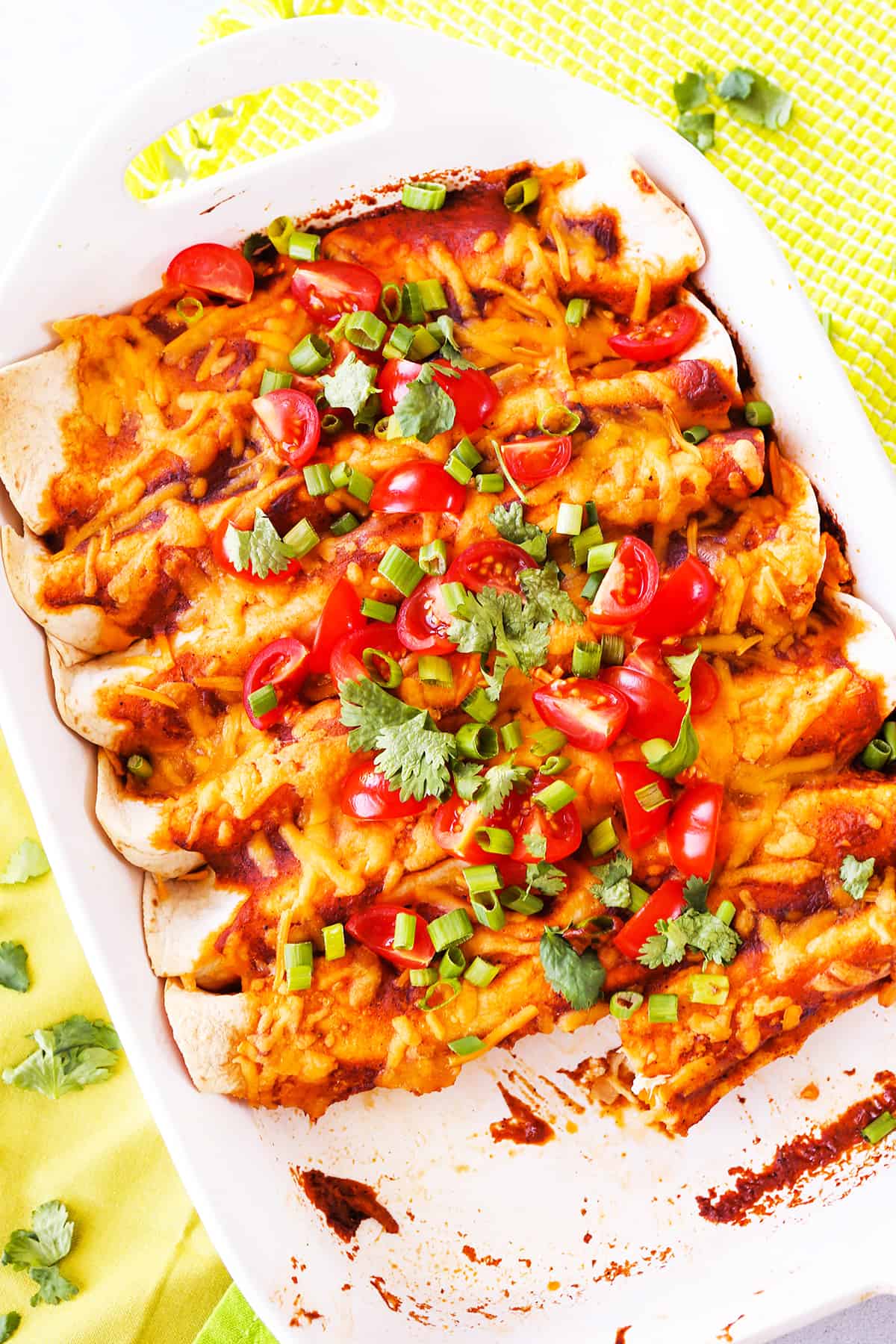 These chicken enchiladas with red sauce are the best because we make our own version of the popular Mexican enchilada sauce!
Loaded Baked Potato Rounds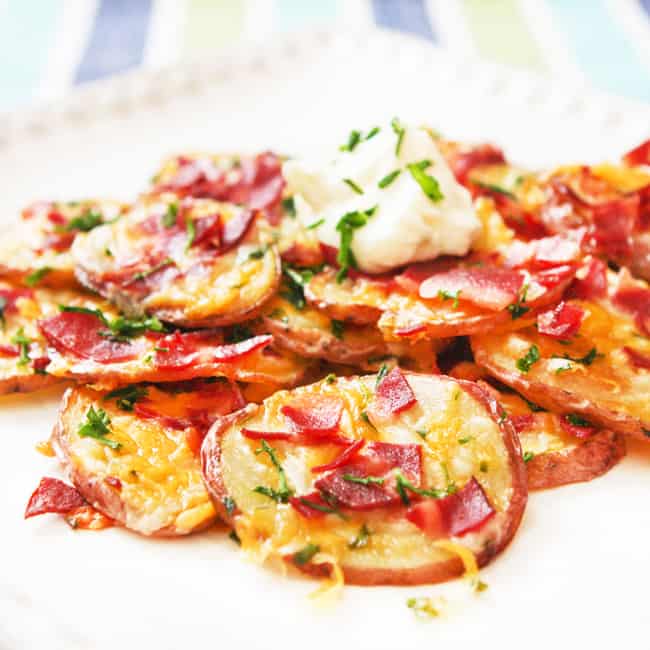 It's a dream come true! A mini baked potato in your fingertips! Loaded Baked Potato Rounds are perfect for dinner or served as a party food.
Instant Pot Chipotle Chicken Bowls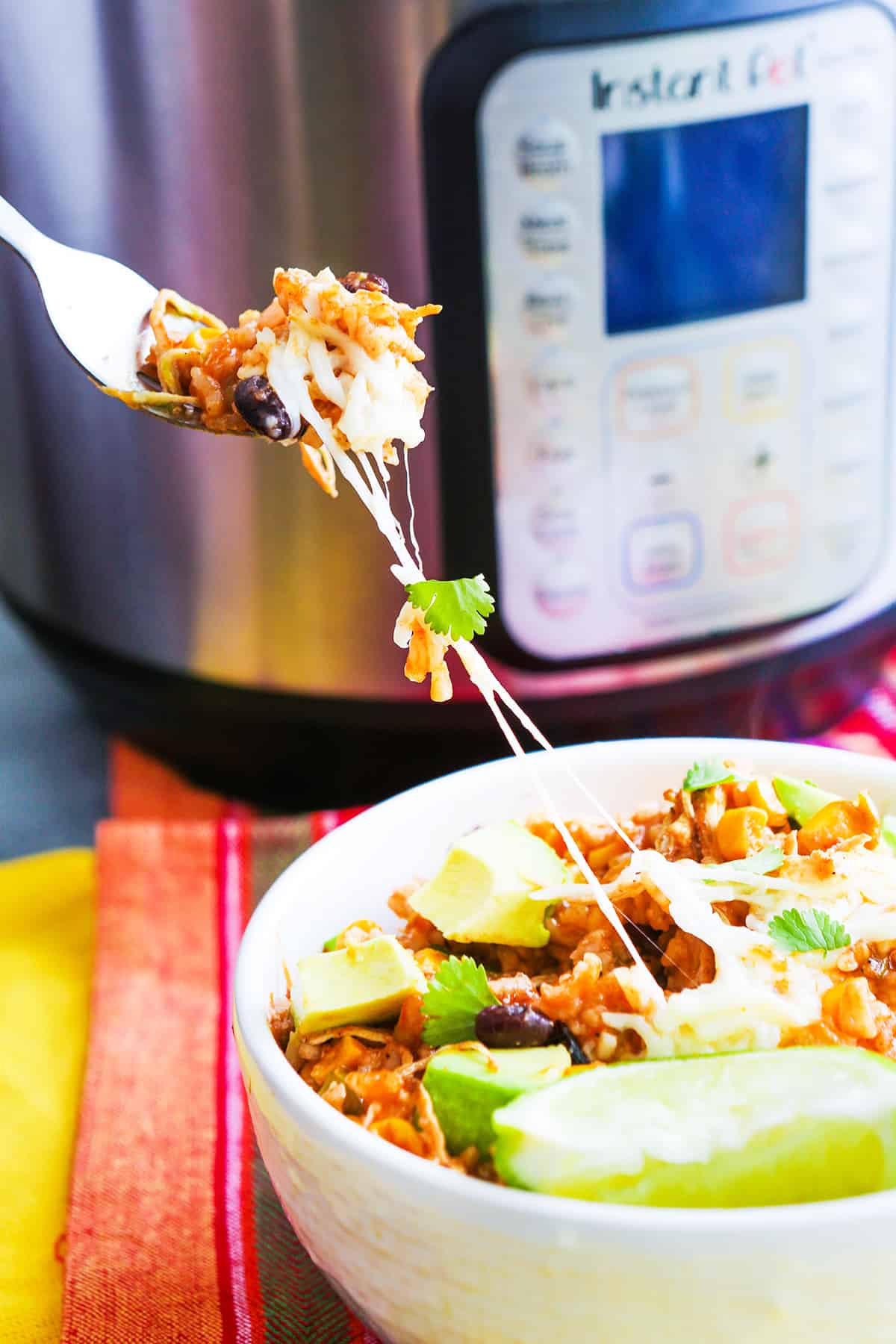 A Chipotle favorite is easy to make in your kitchen in just 25 minutes. Instant Pot Chipotle Chicken Bowls are an easy and delicious way for the whole family to enjoy Taco Tuesday!