Chicken tenders make the perfect easy dinner recipe for kids and adults. What dishes or dipping sauces do you serve alongside this lunch and dinner staple? Read on for 31 delicious ideas about what to serve with chicken tenders!
What To Serve With Chicken Tenders – Best Side Dishes
Potatoes – Serve chicken tenders with any variety of potatoes. Mashed potatoes, roasted potatoes, an oven baked potato or potato wedges.
Sweet potatoes – Sweet potatoes can also be prepared in any way to be the perfect pair for your tenders. Roasted sweet potatoes, baked or cooked in the Instant Pot.
Vegetables – There isn't a single veggie that won't taste delicious when paired with juicy chicken tenders. Brussels sprouts, asparagus, carrots, spinach, mushrooms, zucchini chips, cauliflower, green beans and more!
Casseroles – A savory baked casserole is the perfect match for this salty pork main dish! Tater tot casserole, hash brown casserole, green bean casserole and sweet potato casserole are perfect options.
Bread – Warm, gooey dinner rolls just out of the oven are a delicious match, as well as fluffy biscuits!
Salad – A leafy green salad pairs perfectly with chicken. Potato salad is a great option, as well!
Pasta – A comforting batch of gooey macaroni and cheese is the absolute perfect complement to chicken tenders. Pasta salads also pair well!
Soup – A bowl of warm soup such as potato soup or roasted tomato soup are yummy options.
Baked beans – A spoonful of baked beans tastes super delish alongside this yummy main meat!
See the roundup below for recipes you can make in your own kitchen! Even the pickiest eater will finish everything on their plate.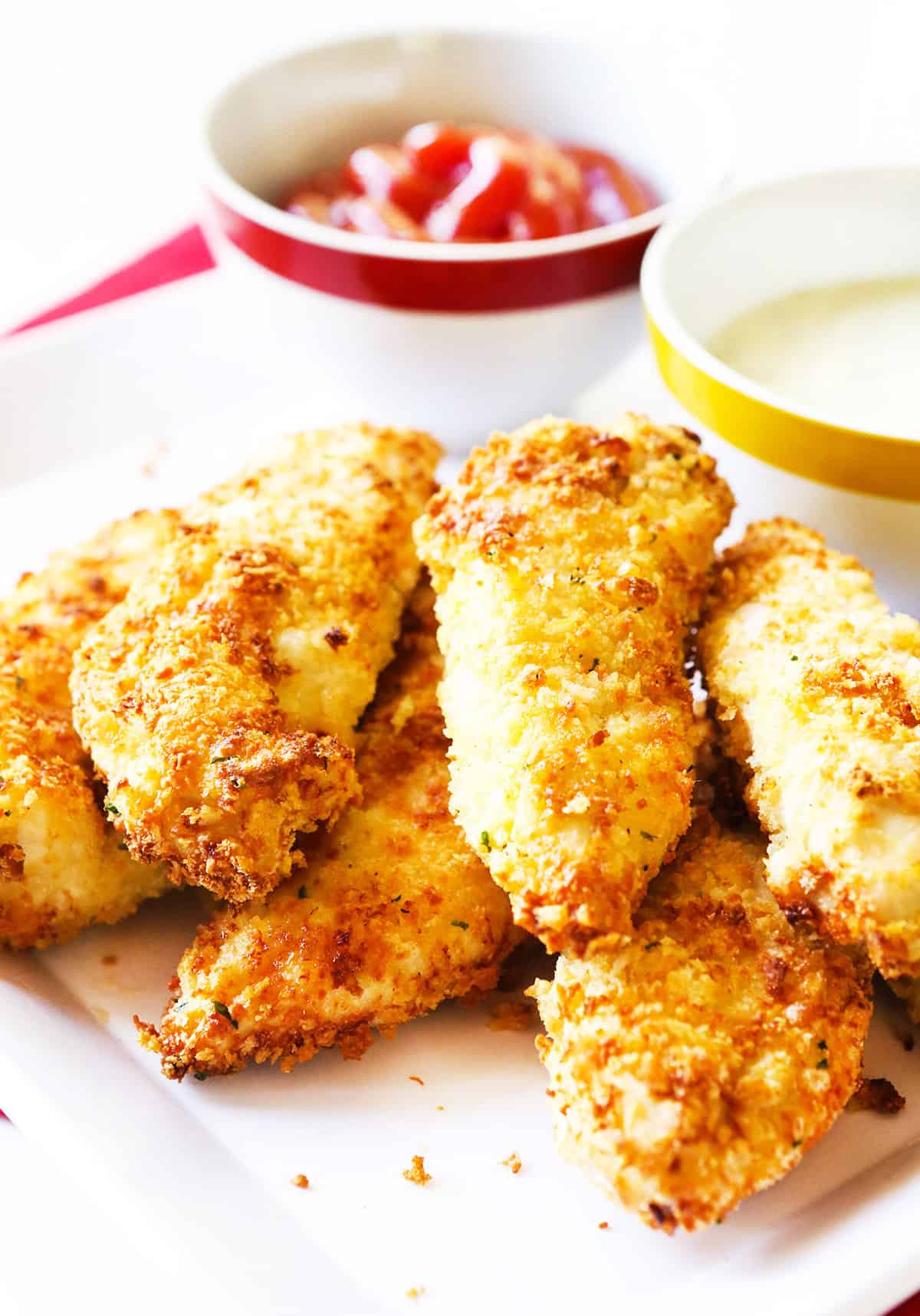 Dipping Sauces For Chicken Tenders
Choose from a variety of different sauces for the perfect balance of flavors for this popular dish:
Ranch dressing
Barbecue sauce
Hot sauce
Cheese sauce
Ketchup
Honey mustard sauce or honey butter
Buffalo sauce
Garlic butter sauce
Best Recipe For Chicken Tenders
Air Fryer chicken tenders are healthier and more delicious than anything you find in the frozen aisle, made with just a few simple ingredients. Great as a kid meal, quick dinner or adult appetizer!
How To Reheat Chicken Tenders
Reheating chicken strips is super easy! Choose from any of the following methods:
Oven: Preheat oven to 350 degrees F. Arrange the chicken tenders in a single layer on a baking sheet and bake for 10 minutes, or until heated through.
Air fryer: Place the tenders in the basket of an air fryer and cook at 375 degrees F for 5 minutes, or until crispy chicken tenders are hot. If not fully warmed through, cook for an additional 2-3 minutes.
Microwave: Place tenders on a microwave-safe plate and cover with a damp paper towel. Microwave on high in 30-second intervals, checking after each interval for doneness.
Stovetop: Heat a small amount of oil in a skillet over medium-high heat. Add the chicken and cook for 2-3 minutes per side, or until warmed through.
The internal temperature of the chicken should read 165 degrees F when using a meat thermometer.
What Is The Difference Between Chicken Breast and Tenders
There are a few key differences between chicken breast and delicious chicken tenders:
Location: Chicken tenders are smaller, thin strips of meat that are located on the underside of the breast. Chicken breast is a large, boneless cut of chicken that is located on the breast of the bird.
Texture: Boneless skinless chicken breast meat is typically firmer and more dense than chicken tenders, which have a more tender and juicy texture.
Cook time: Chicken breast meat takes longer to cook than chicken tenders because they are typically thicker. Tenders cook more quickly, so need to be monitored closely to avoid dried out meat.
Nutrition: Breast meat from a chicken is leaner and has fewer calories than a chicken tender. Both cuts are good sources of protein as well as other nutrients.
BBQ Sauce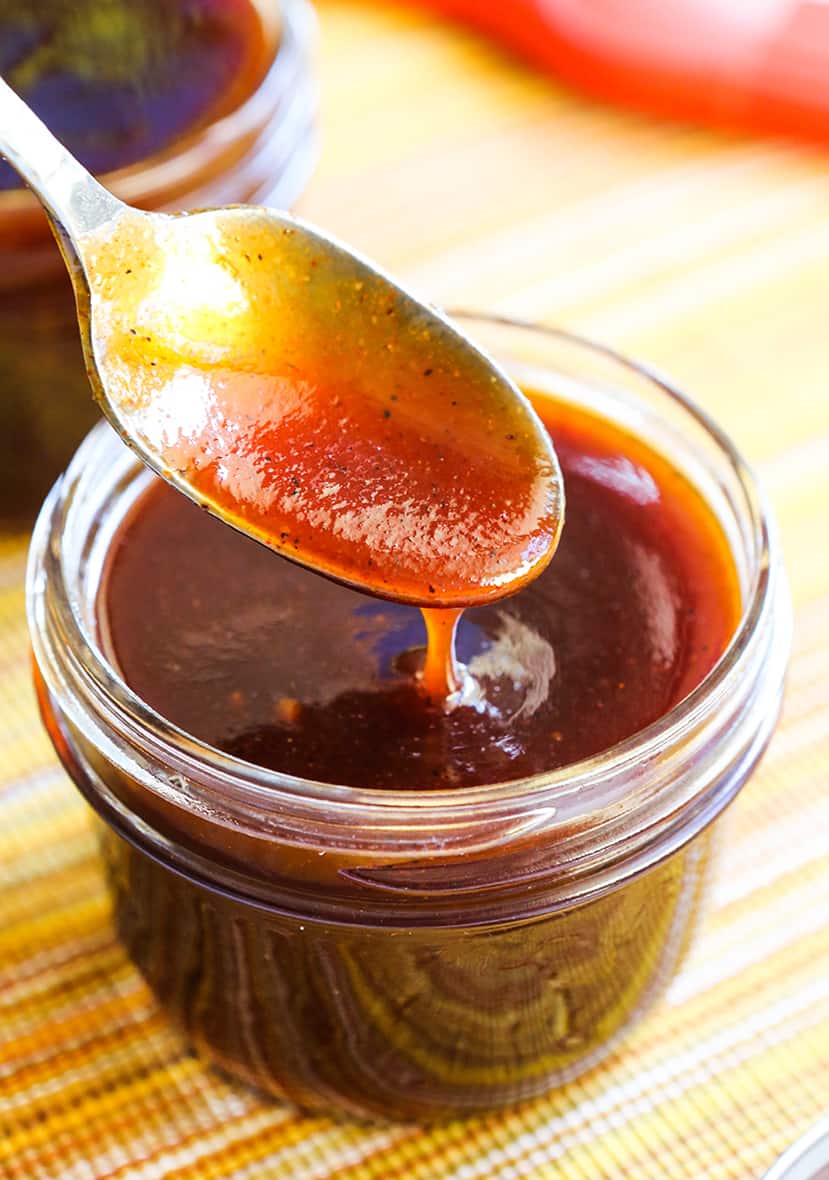 This is the best homemade bbq sauce with ketchup you'll find! It is sweet, spicy and packed with bold, delicious flavors. Great for grilled foods!
Sonic Crave Sauce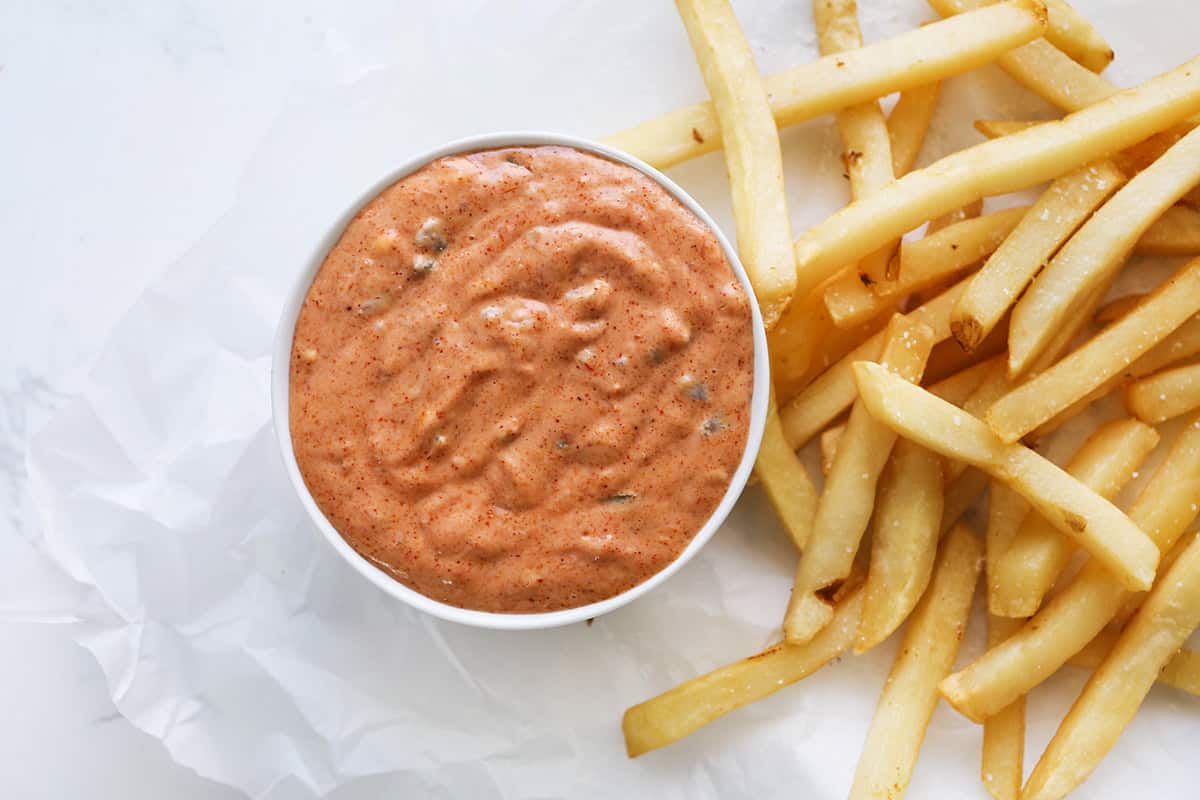 This copycat Sonic crave sauce recipe can be made in your own kitchen with a few simple ingredients and in just a few minutes. Skip the line at the popular fast food chain next time and make your own! Perfect dipping sauce that is loaded with so much flavor.
Taco Truck Green Sauce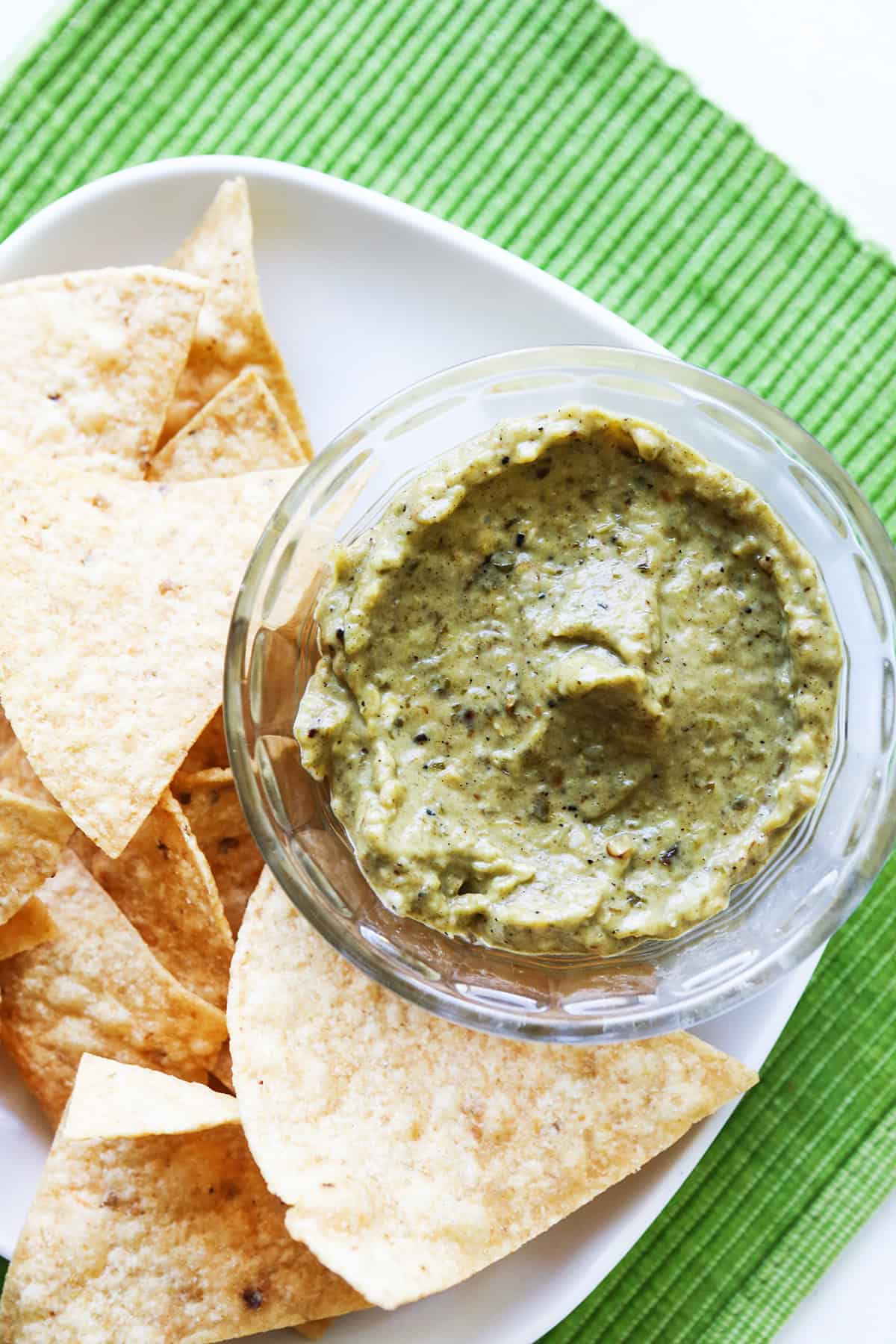 Make that irresistible sauce you find at taco trucks in your own kitchen! Don't limit taco truck green sauce to just tacos. It goes perfectly with so many different foods.
Sweet Heat Sauce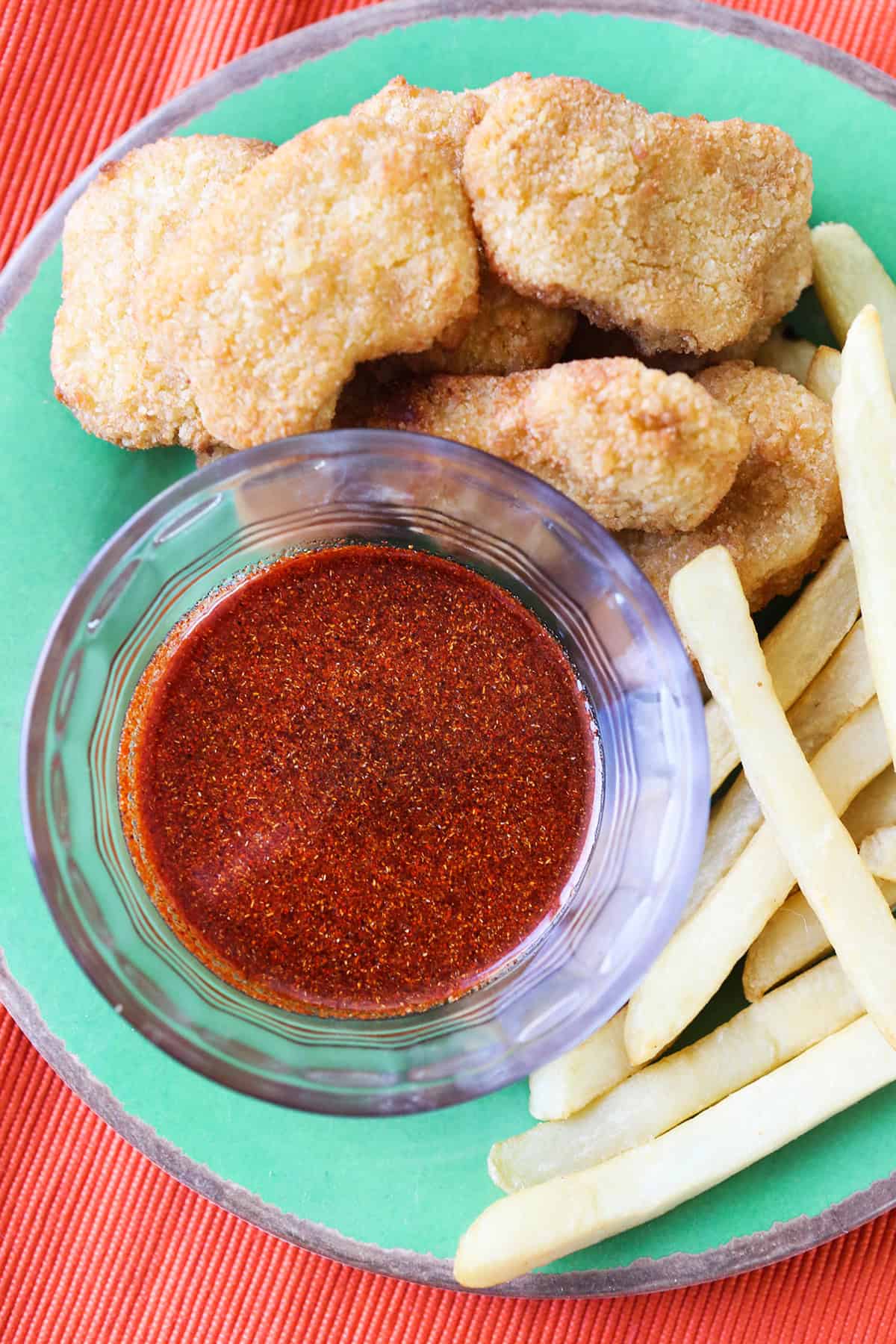 Popeyes sweet heat sauce recipe can be made right in your own kitchen with a few ingredients and in just 5 minutes. This fast food restaurant copycat is my personal favorite sauce for chicken!
Chipotle Sauce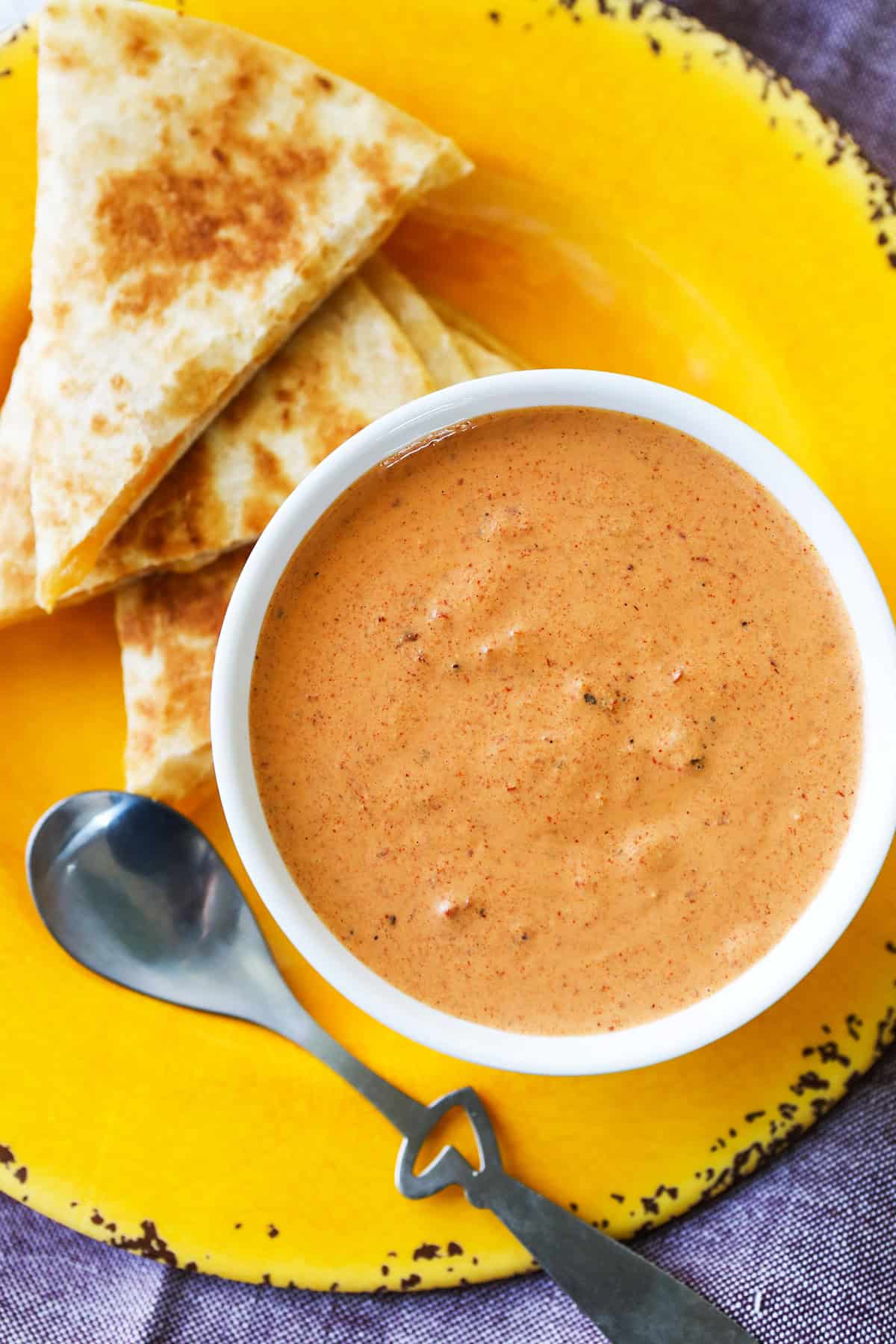 This creamy sauce can be made right in your own kitchen with a few simple ingredients and in just 5 minutes. Don't limit it to just sandwiches, either. This stuff tastes great on just about anything!
Jerk Chicken Sauce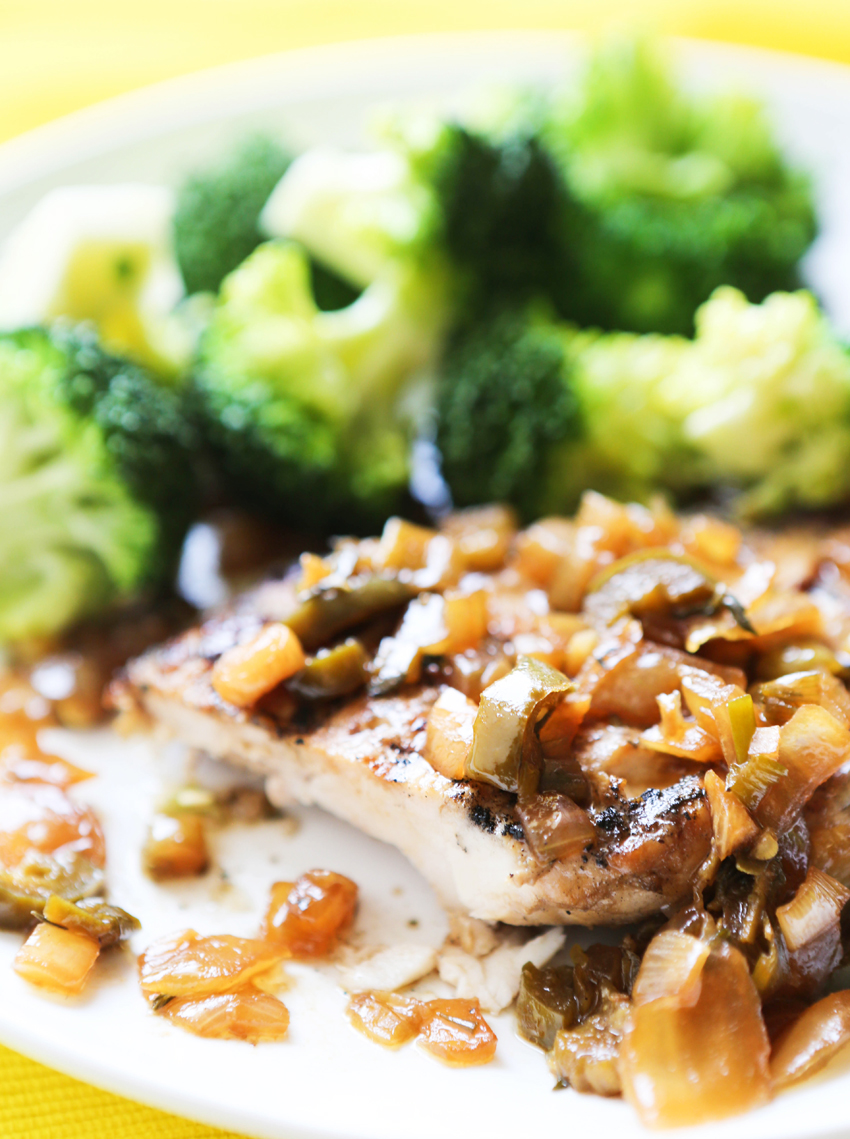 The sauce is so often the star of the show and there is no exception with jerk chicken! Read on for tips and a recipe detailing how to make jerk chicken sauce so dinner is delicious. This is a great recipe with authentic flavor that the entire family will love!
Alfredo Sauce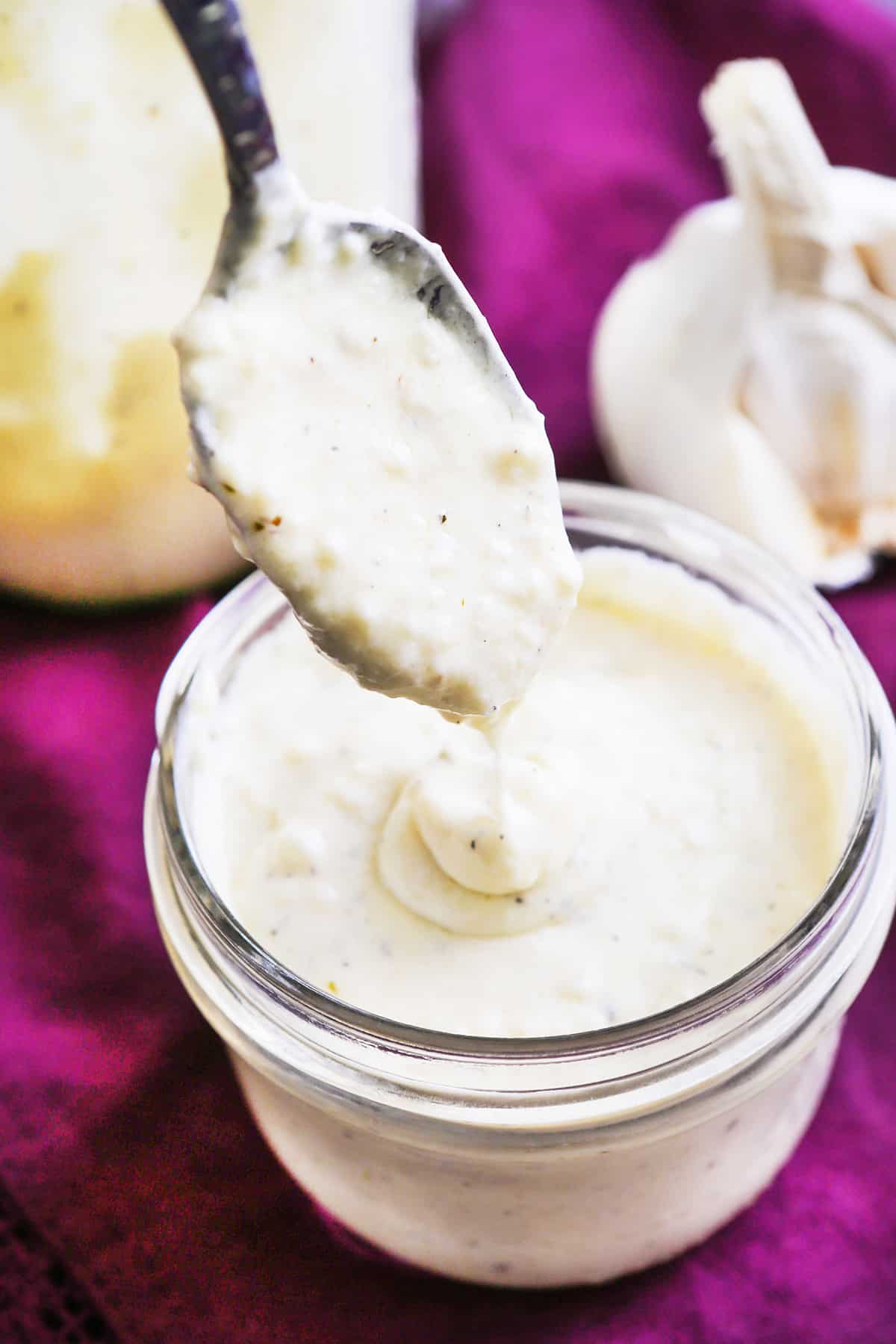 This alfredo sauce recipe with cream cheese is a super easy recipe to make and done in under 10 minutes total time. Save yourself a trip to the store and also a little cash!
Marinara Sauce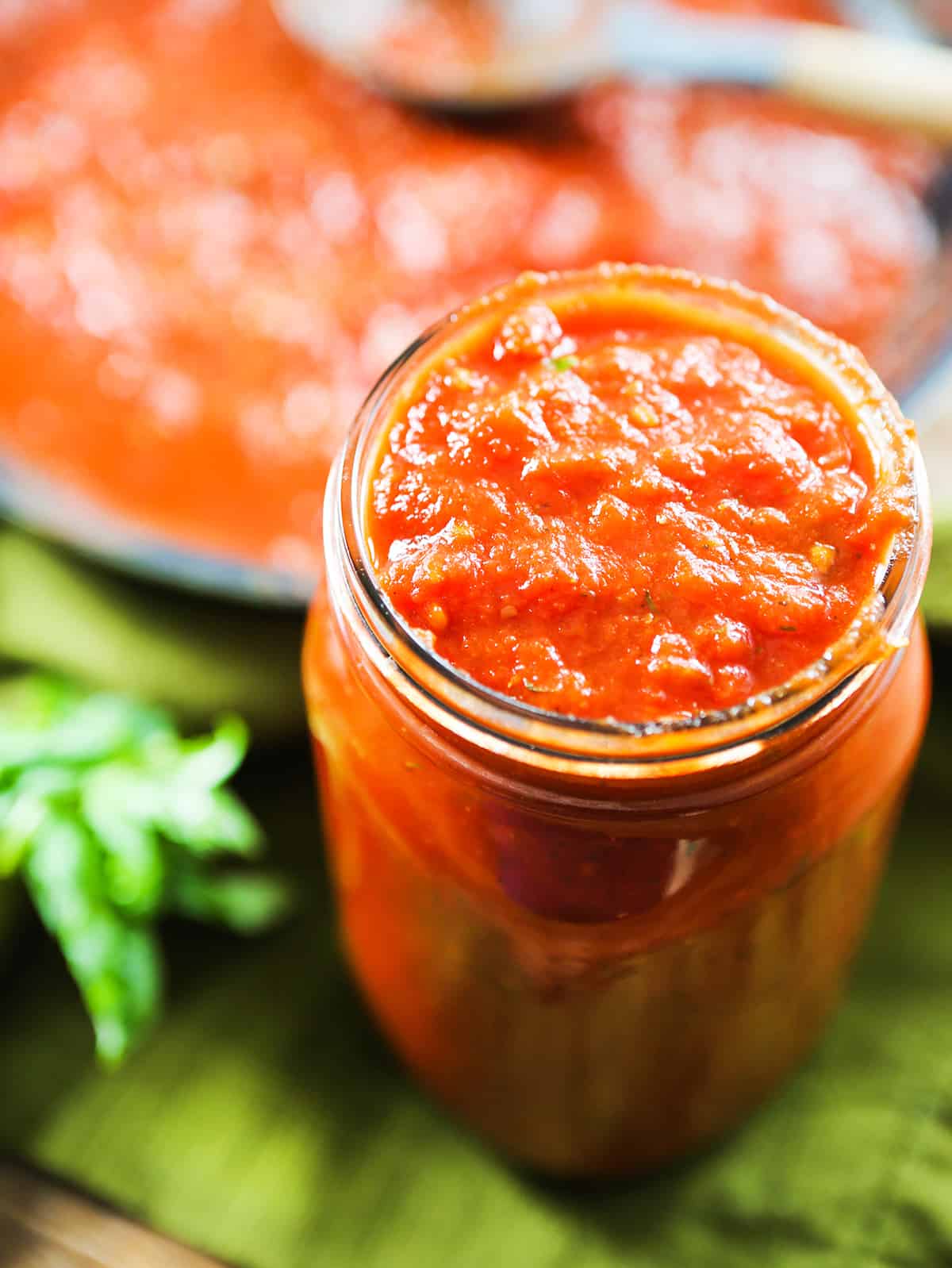 This marinara dipping sauce recipe is the best! Skip store-bought and make this perfect dipping sauce for bread sticks or to add to your next pasta dish. Made in just a few minutes, this will become your new favorite easy sauce.
Homemade Potato Chips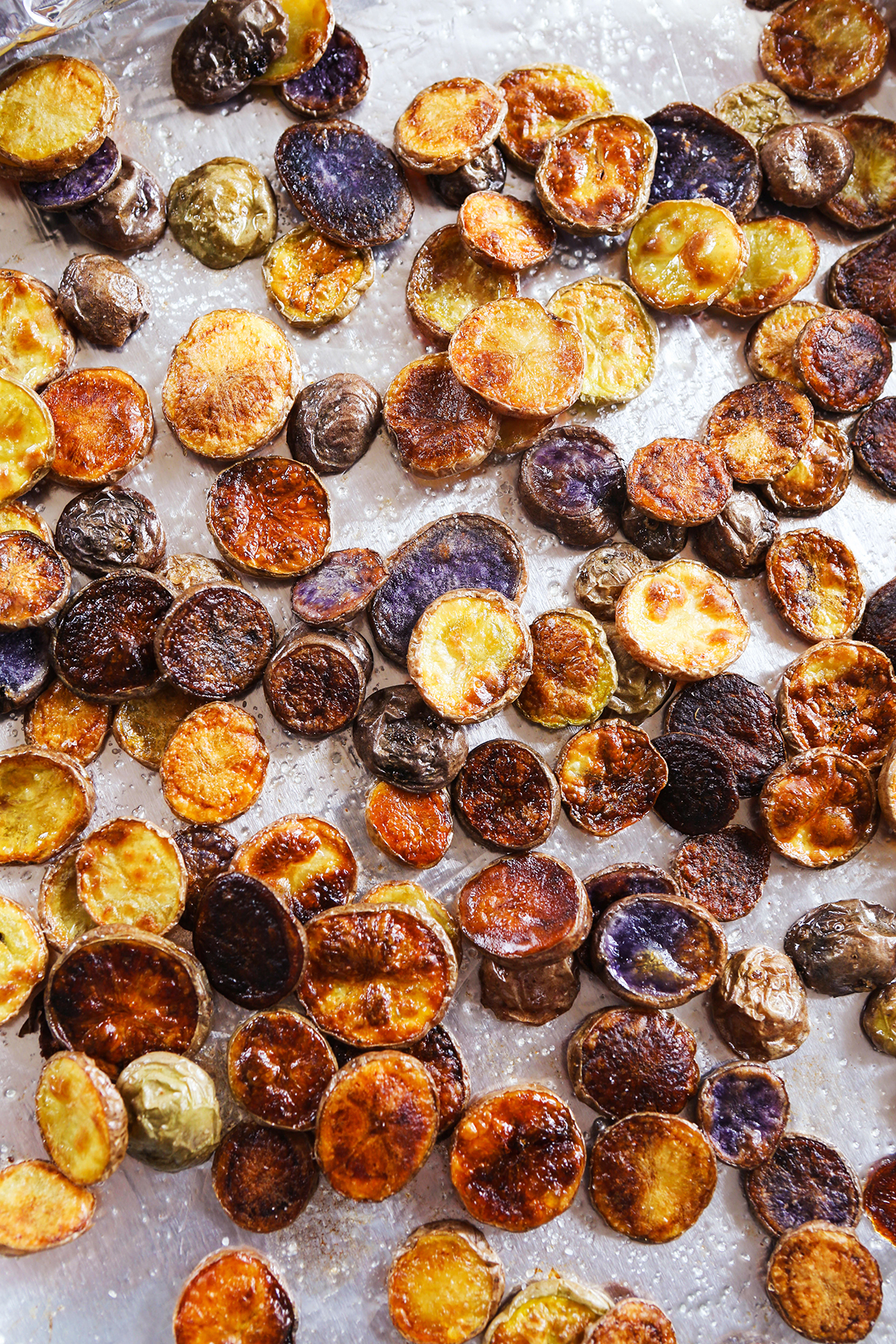 Make potato chips the healthy way! Whole30 potato chips are yummy and make the perfect crunchy side dish or healthy snack. These baked chips are so much better than store bought!
Air Fryer Hash Browns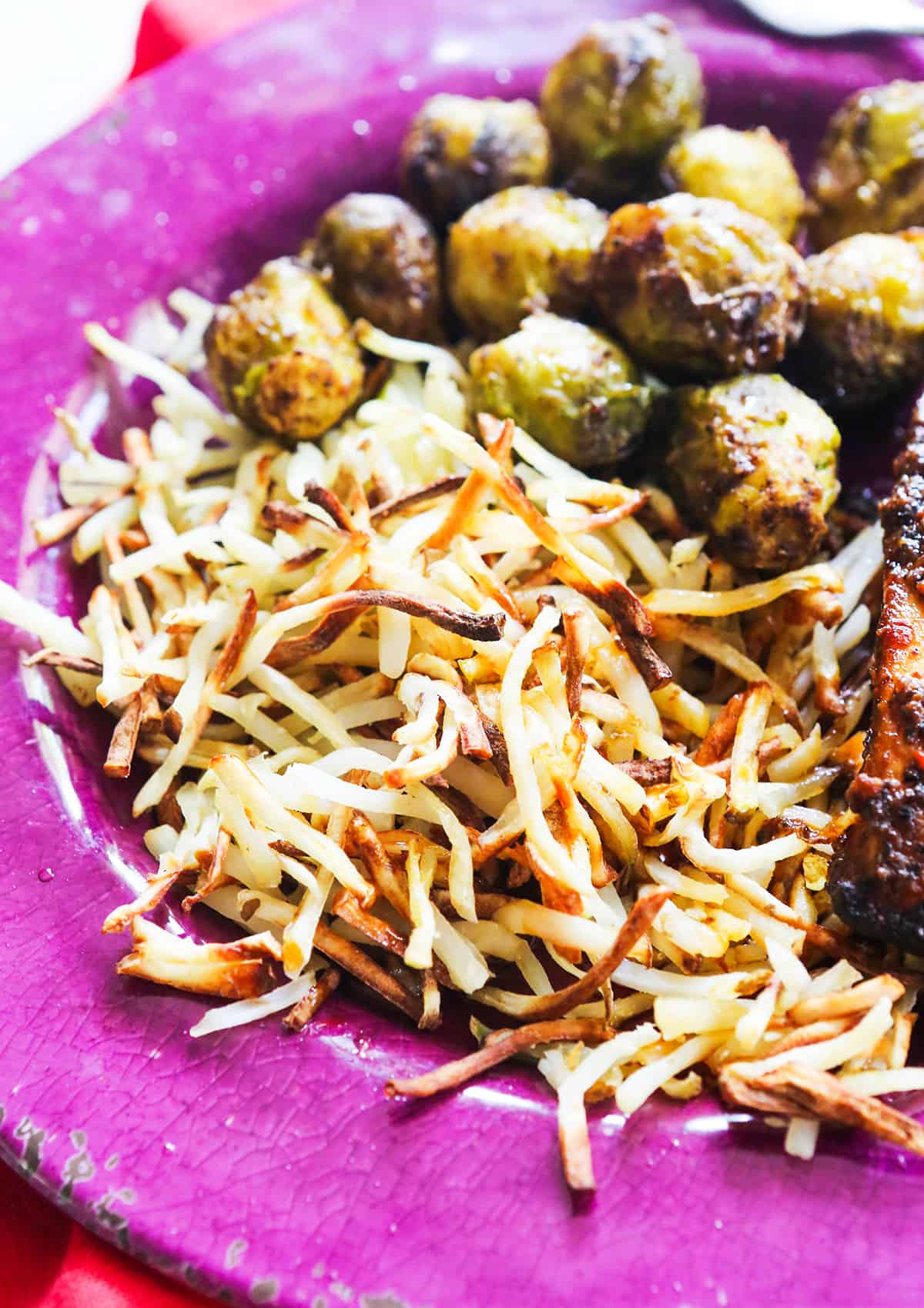 Can you put shredded hash browns in the air fryer? Yes! Read on for our best tips about how to cook this potato side in your trusty air fryer.
Roasted Broccoli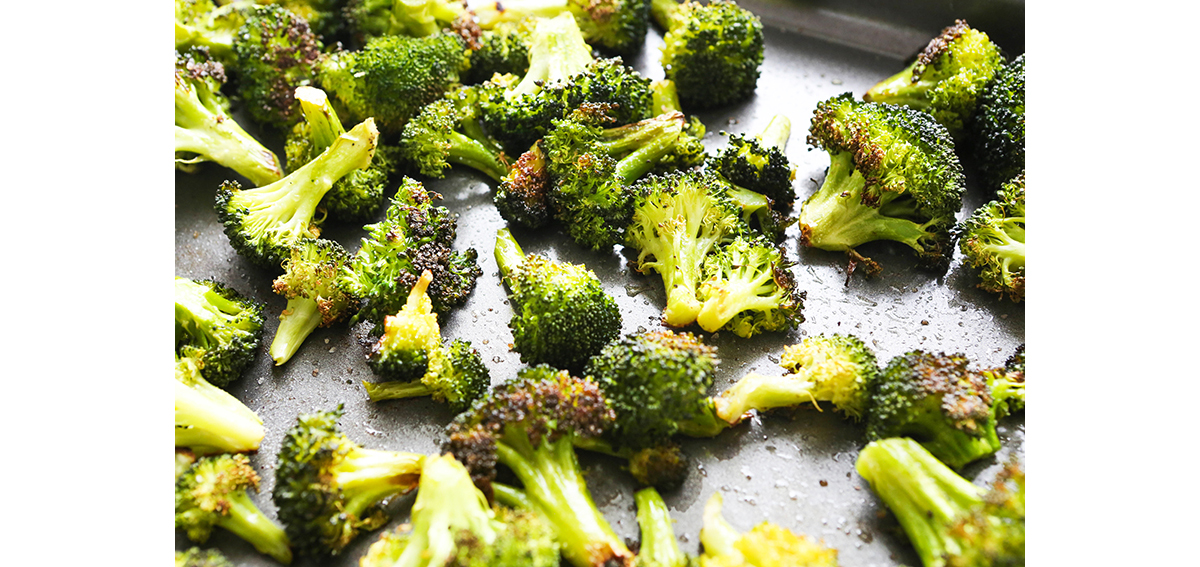 Learn how to roast broccoli in the oven so it can accompany your next meal. It is a super easy recipe and requires only 5 minutes of prep!
Sauteed Cabbage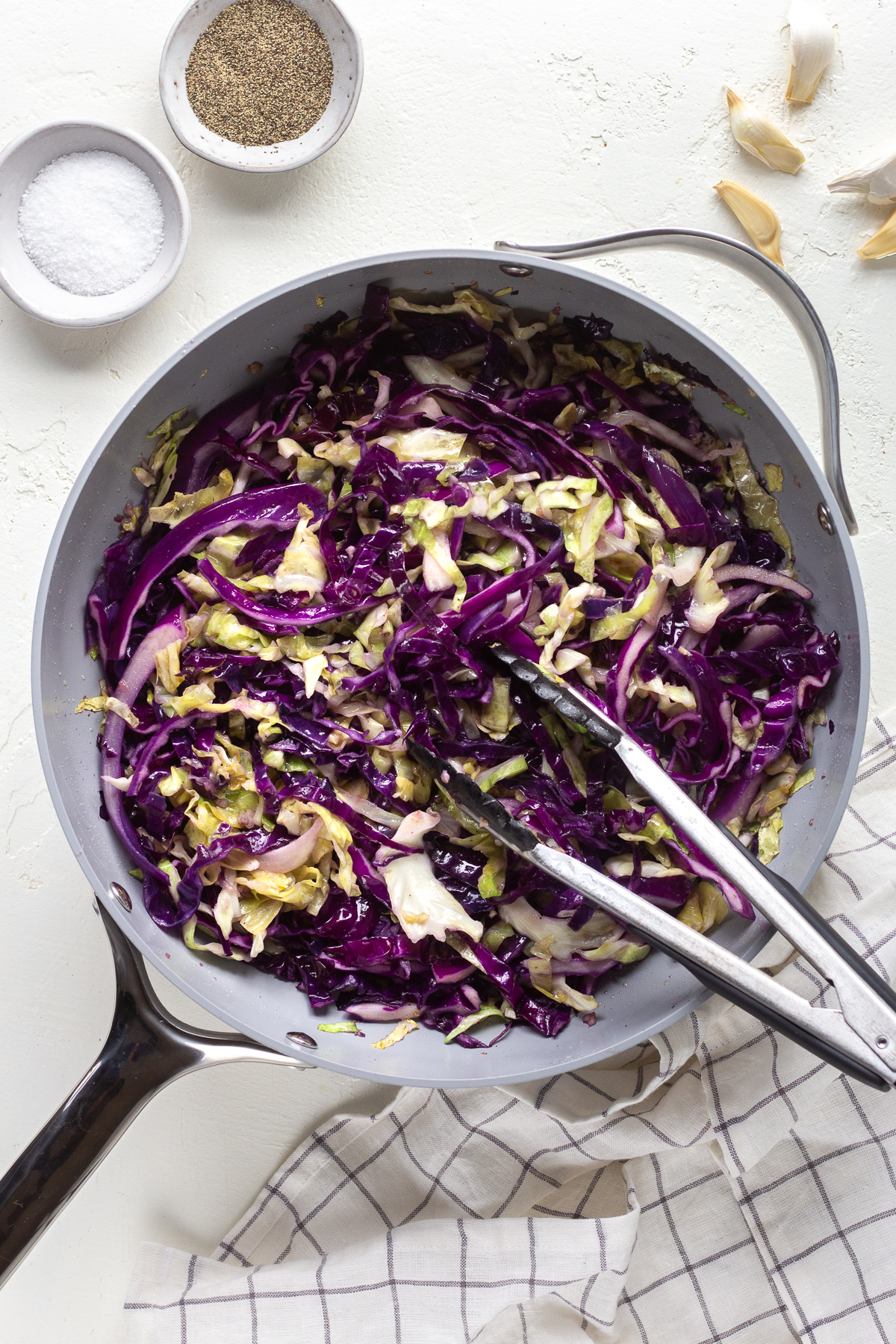 This easy sauteed cabbage recipe is the perfect quick and healthy side dish for any meal. Using only a few ingredients and taking 10 minutes of your time, you can't go wrong with this flavorful, affordable gluten free recipe!
Crockpot Veggies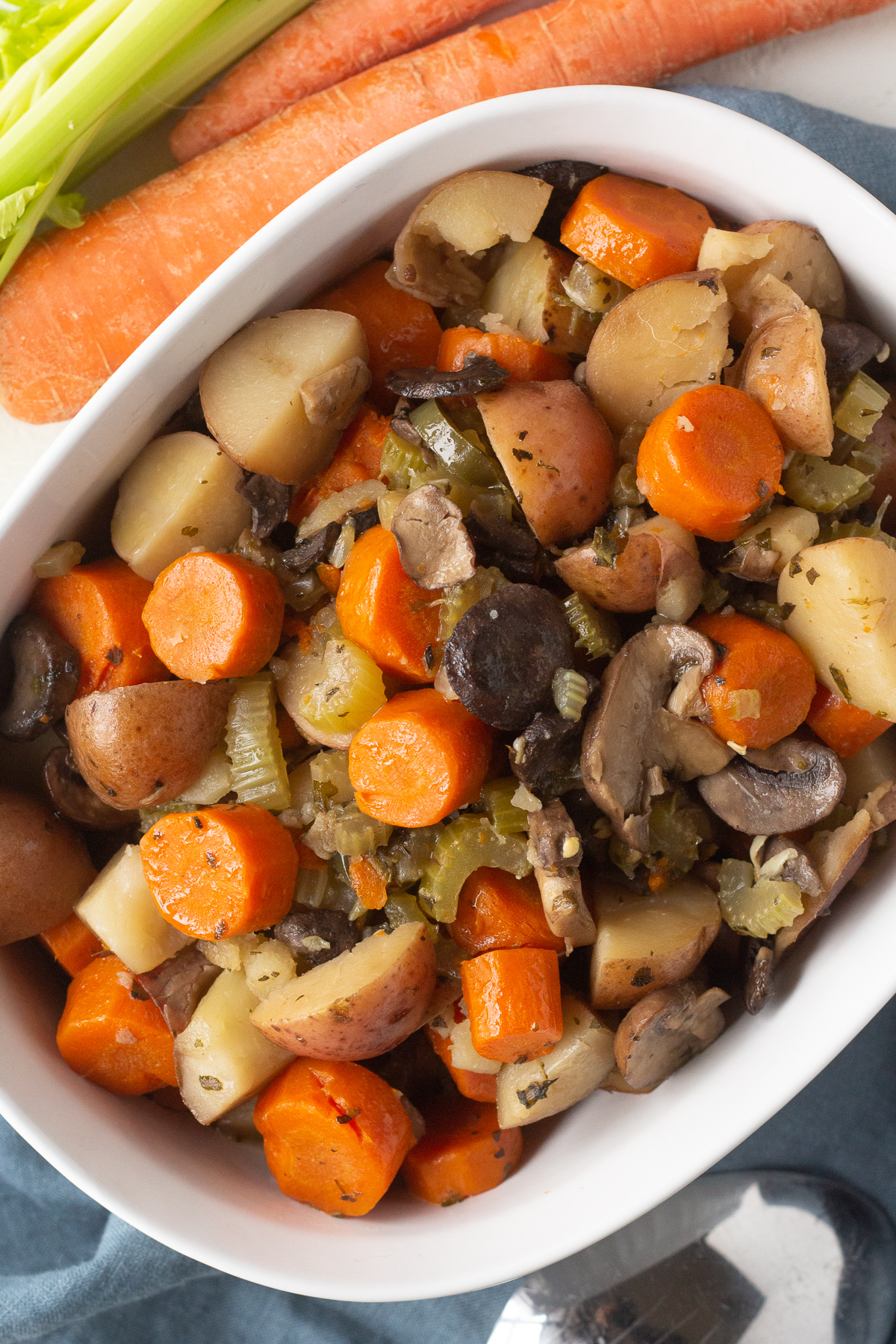 Making vegetables in the crock pot is a great way to use up extra veggies! Enjoy them now or freeze for another time. Feel free to swap out veggies from the recipe with whatever you have on hand.
Asian Pasta Salad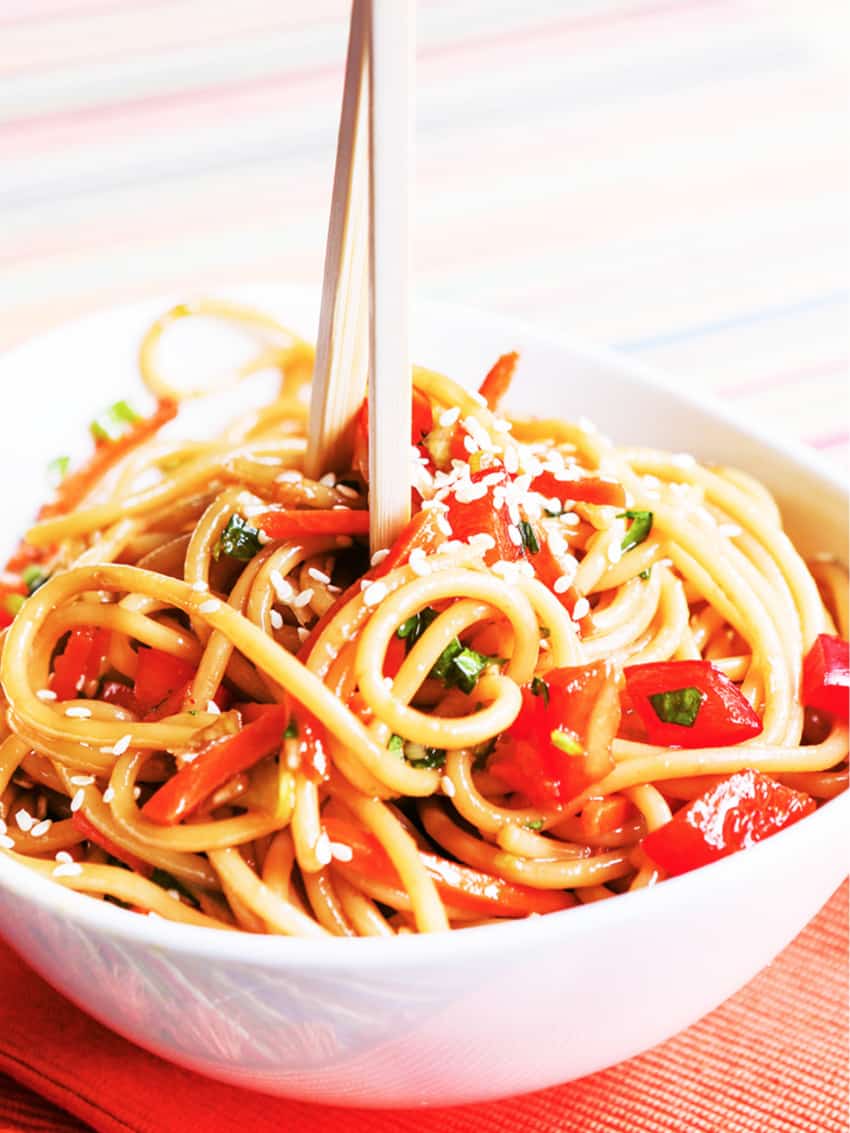 This pasta salad is a great side dish for chicken! Packed with an irresistible sweet and salty flavor and full of colorful, crunchy vegetables.
Quinoa Edamame Salad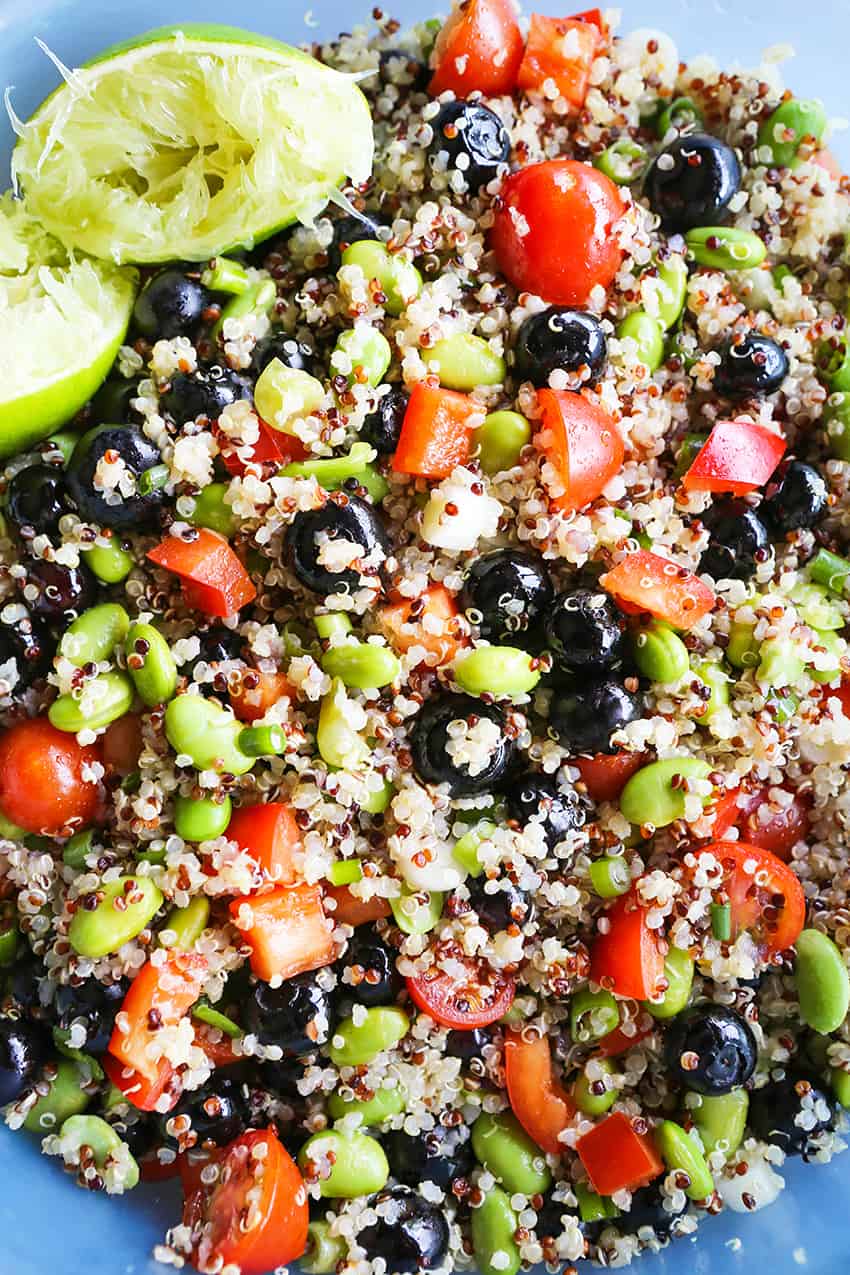 Quinoa Edamame Salad is great for parties and can be served in throw-away cups for serving ease. Also great as a salad to have in the fridge all week! Packed with fresh fruit and veggies and it is so healthy and delicious.
Air Fryer French Fries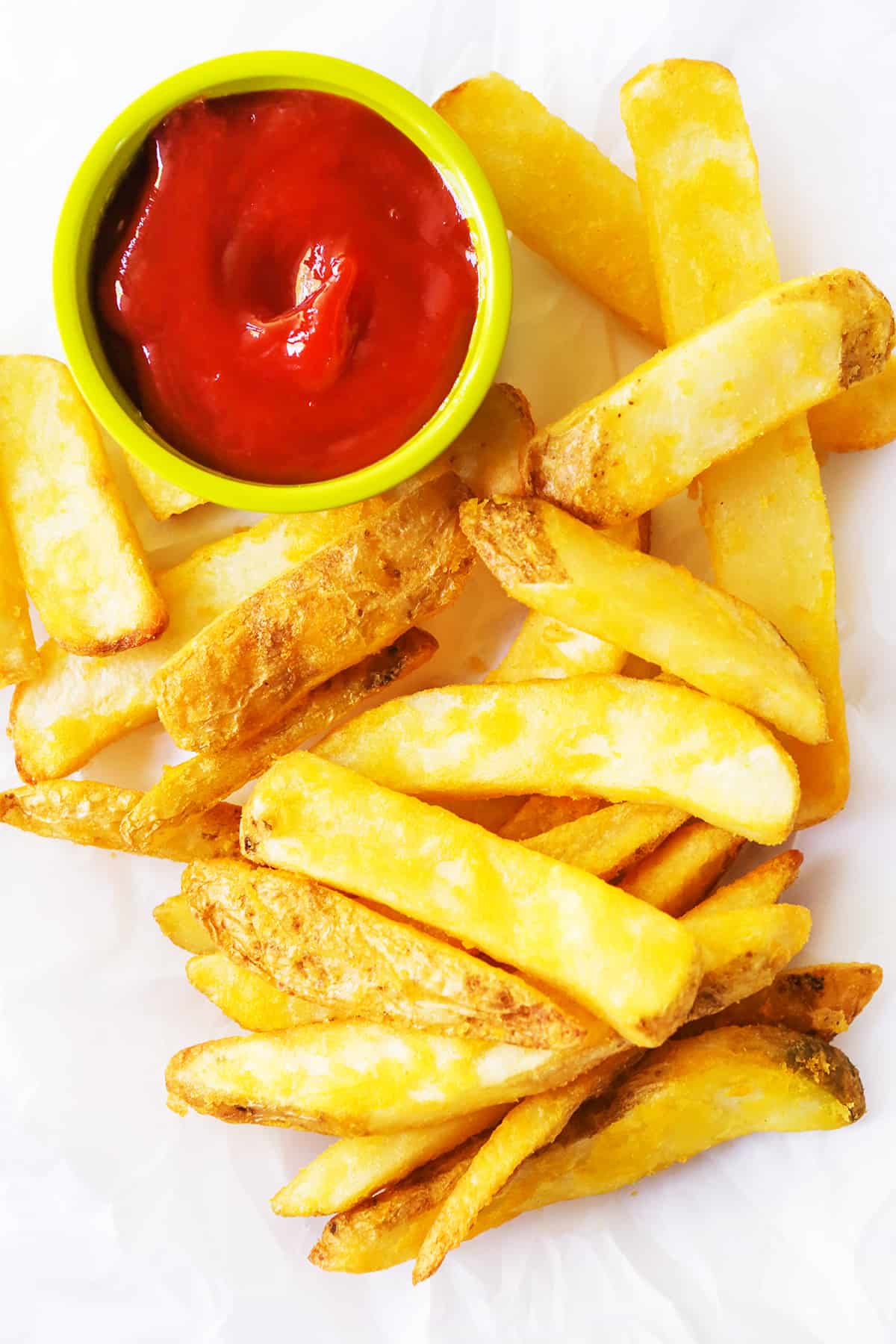 Say goodbye to soggy fries! Let the air fryer do its magic with just a spritz of olive oil. They are so easy to make and they turn out perfectly crispy every single time.
Savory Baked Brie – Pesto, Artichokes and Sun-Dried Tomatoes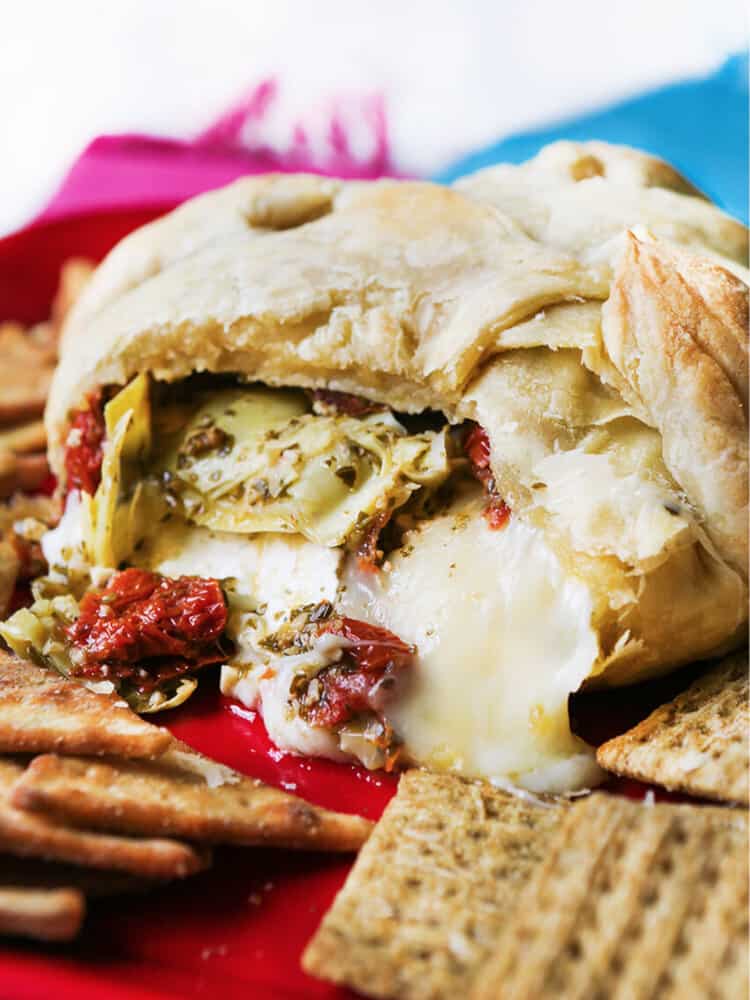 Savory Baked Brie is an ooey-gooey, savory and irresistible dip topped with a pesto-artichoke-tomato mixture and enclosed in a puff pastry sheet.
Ginger Sauce Recipe – A Benihana Copycat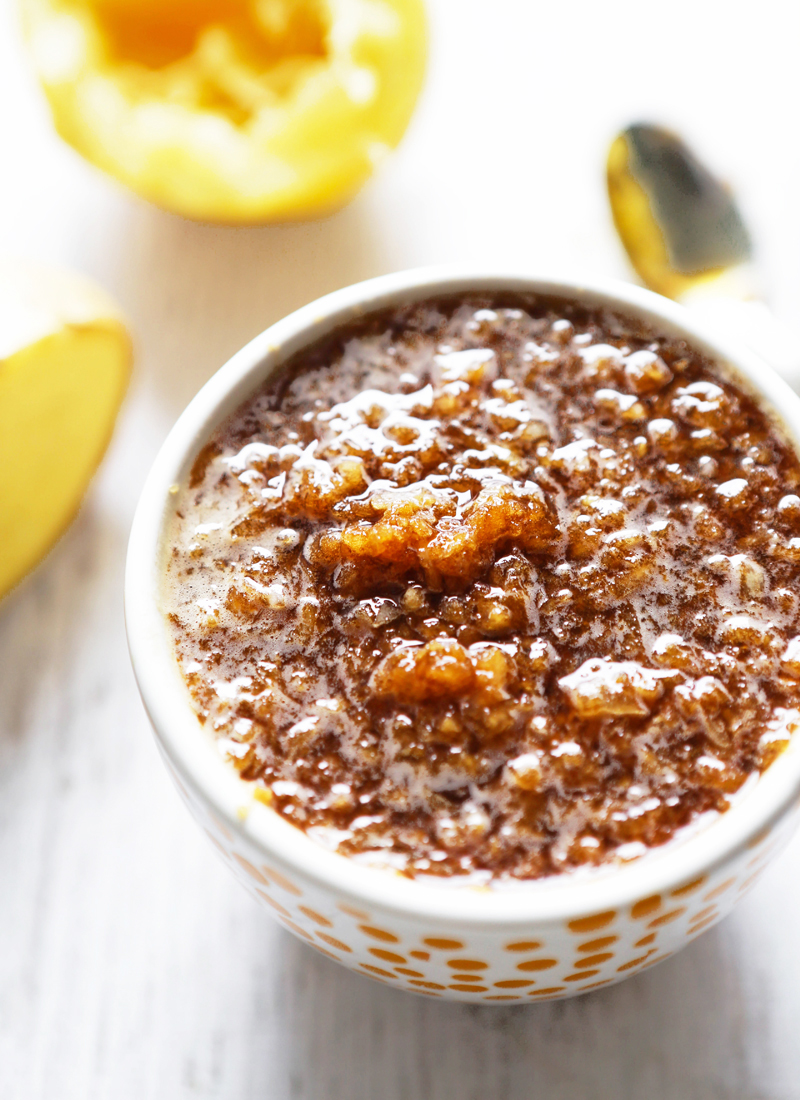 This Asian-inspired sauce is a replica of that famous ginger sauce recipe (a Benihana copycat!) you love so much. This no-cook recipe goes great with steak, veggies, rice or seafood dishes!
Cauliflower Fried Rice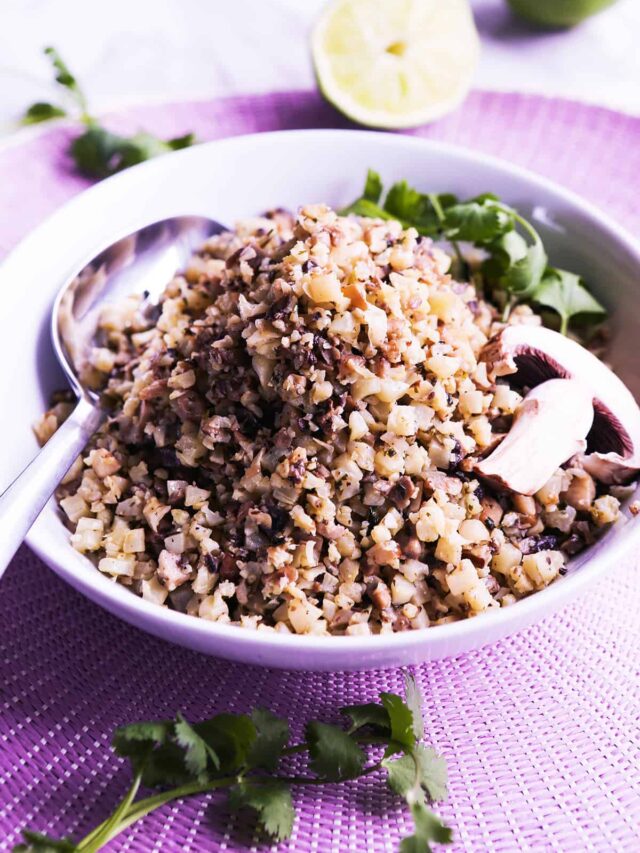 This is the best cauliflower fried rice recipe – a healthy version of the classic Chinese take-out favorite. Done in less than 30 minutes!
Spicy Salsa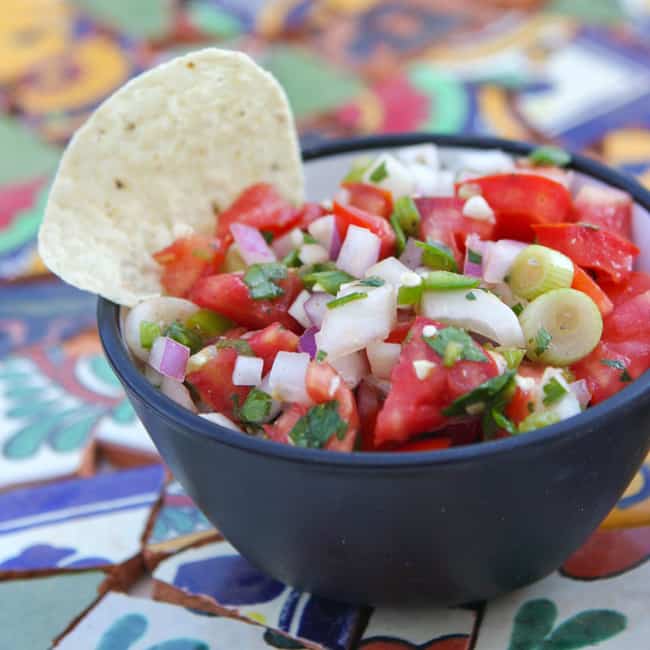 Fresh homemade spicy salsa is hands down better than anything from the store. Even better than at a Mexican restaurant! This pico de gallo offers great texture and is delicious on all kinds of foods. This is my absolute favorite salsa on the planet. It is super easy to make, it's healthy and you get to decide how much heat is packed inside.
Air Fryer Broccoli and Cauliflower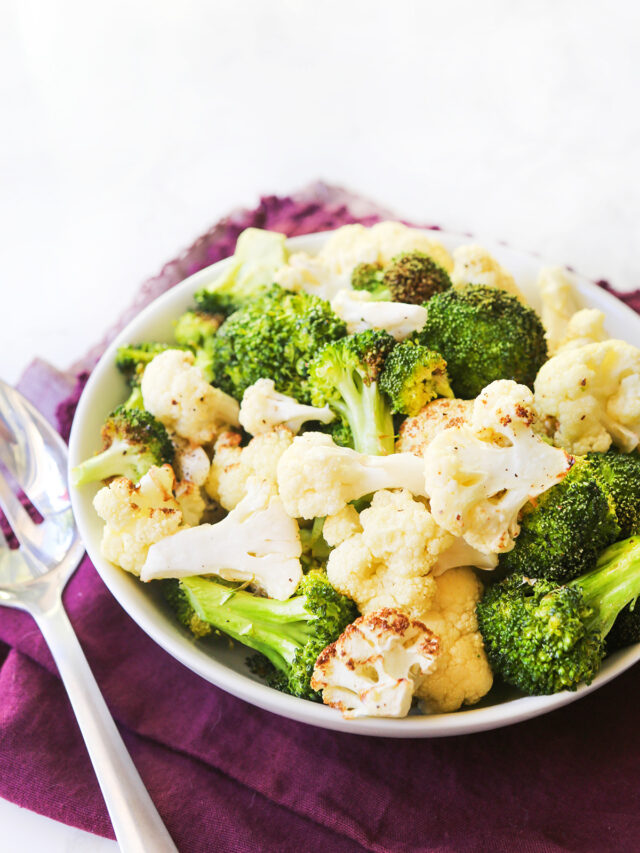 This air fryer broccoli and cauliflower recipe ensures a delicious, healthy side dish for any dinner. Take the heat out of the kitchen by creating this easy recipe in your air fryer using just a few simple ingredients!
Hash Brown Casserole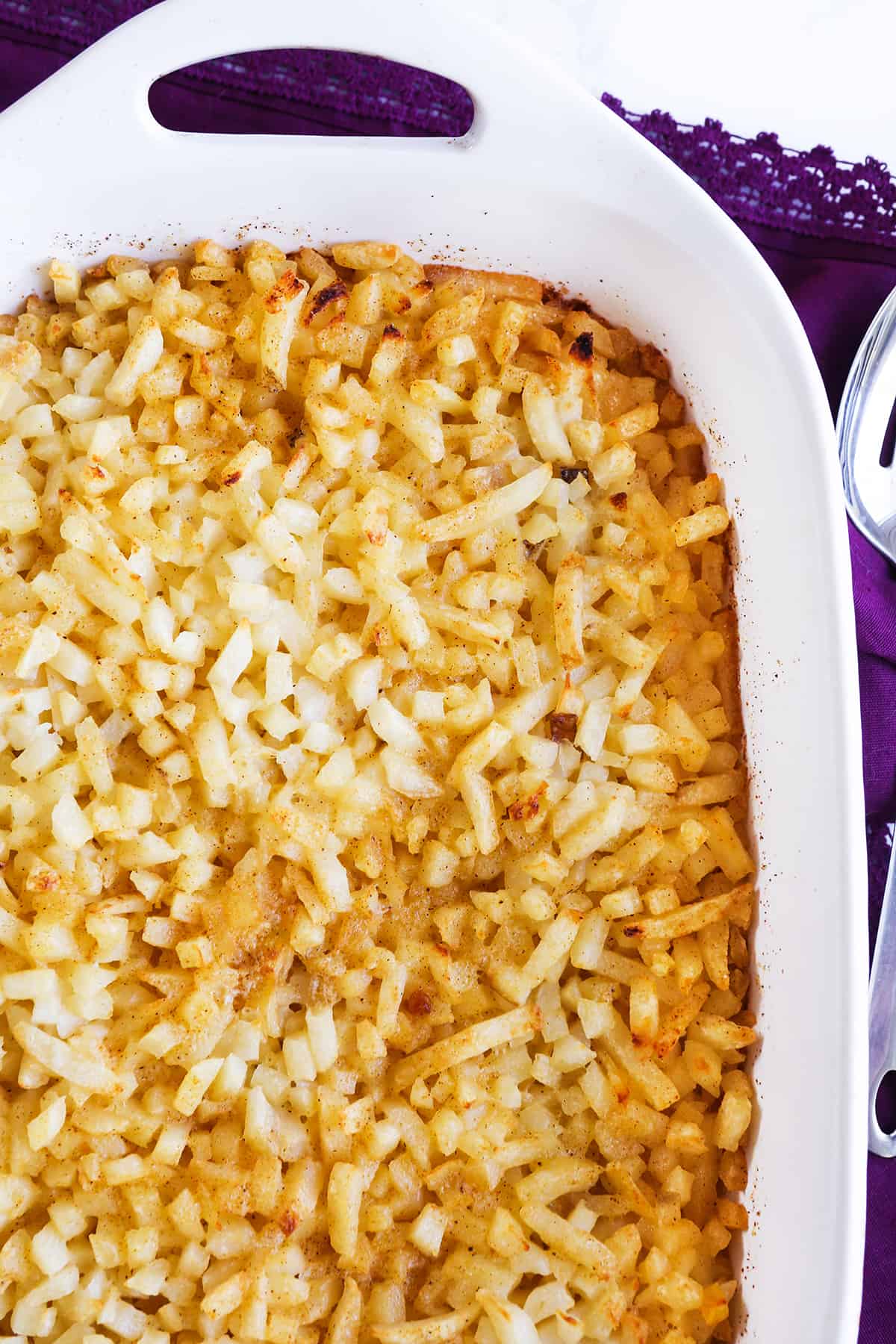 This is the best hash brown casserole recipe and it only requires 4 ingredients, 1 dish and 1 hour in the oven. Great for breakfast or a dinner side!
Taco Pasta Salad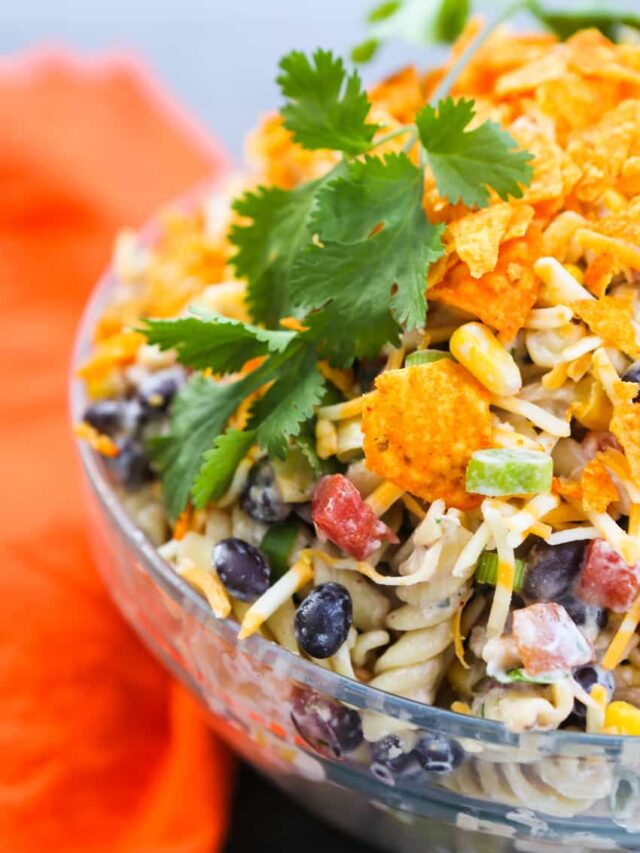 Tacos, ranch seasoning and pasta join forces to create this delicious taco pasta salad recipe! Enjoy pasta salad and taco salad in a single bite! Delicious party food or side dish.
Air Fryer Sweet Potato Fries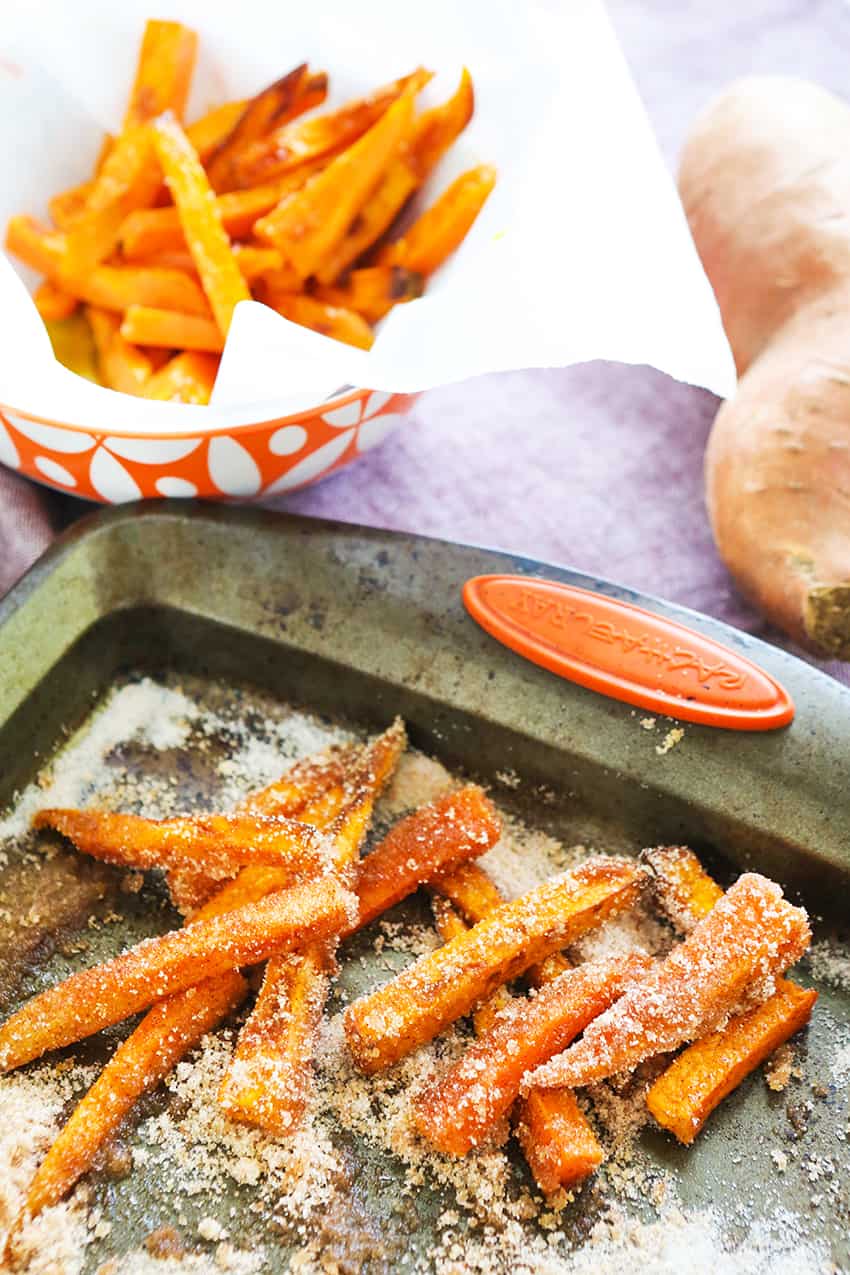 Air Fryer Sweet Potato Fries is a delicious way to enjoy sweet potatoes! The air fryer works its magic and transforms them into a sweet or savory treat or side that will not last long.
Creamy Vegetable Dip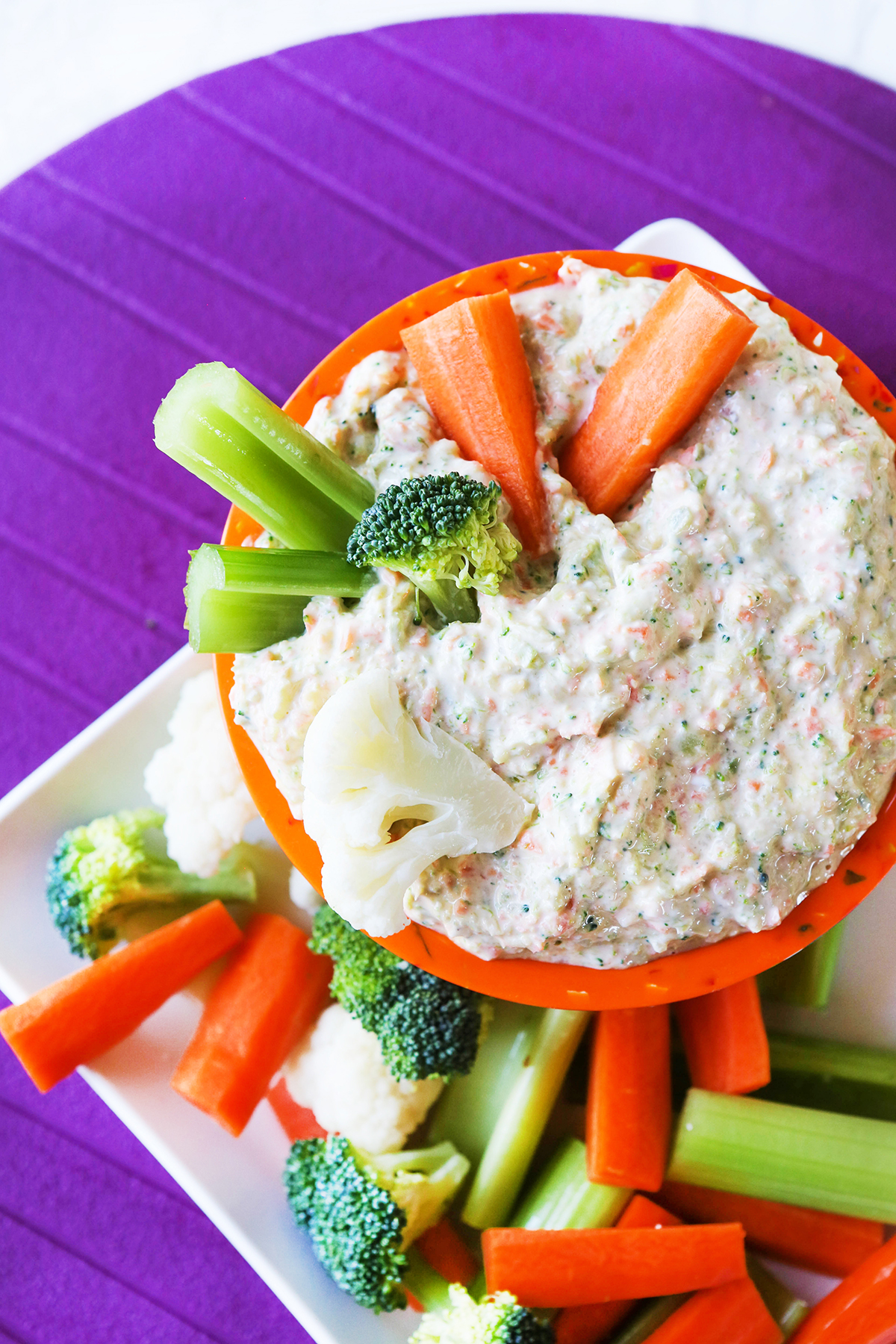 This Creamy Vegetable Dip is a great appetizer to share at any gathering, big or small. Pack as many veggies as you can inside and serve with crackers or more vegetables!
Coleslaw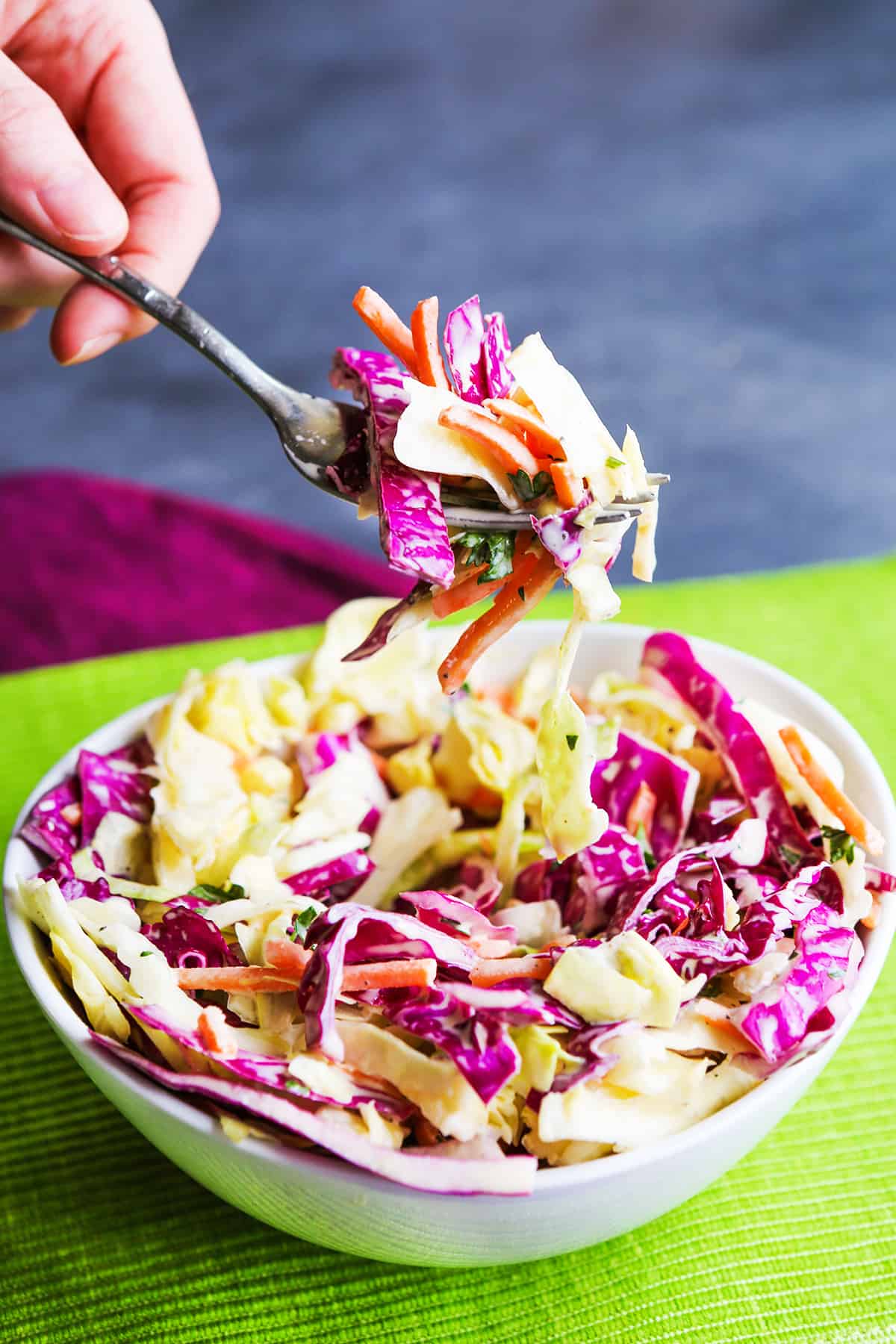 Throwing together a delicious coleslaw recipe should be easy and simple. This coleslaw with apple cider vinegar recipes contains shredded cabbage, creamy vinaigrette dressing and it is NOT loaded down with mayo! This will be your go-to slaw for a dinner side, picnic fare and fish tacos!
Delicious Brie Stuffed Mushrooms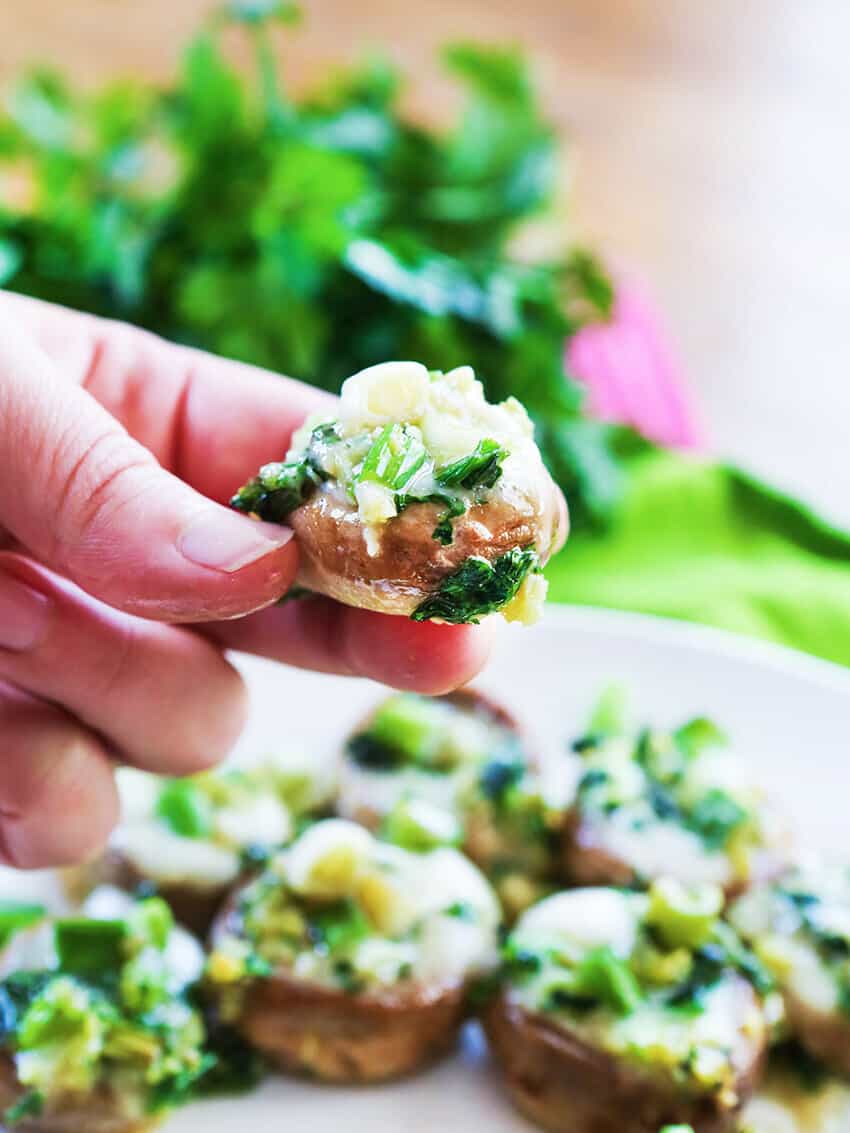 Sauteed mushrooms stuffed with Brie cheese and topped with a green onion and garlic mixture turn into cute and perfect little bites. Great for party tables of any variety! They'll go fast, so consider making a double batch!
Spicy Chickpea Salad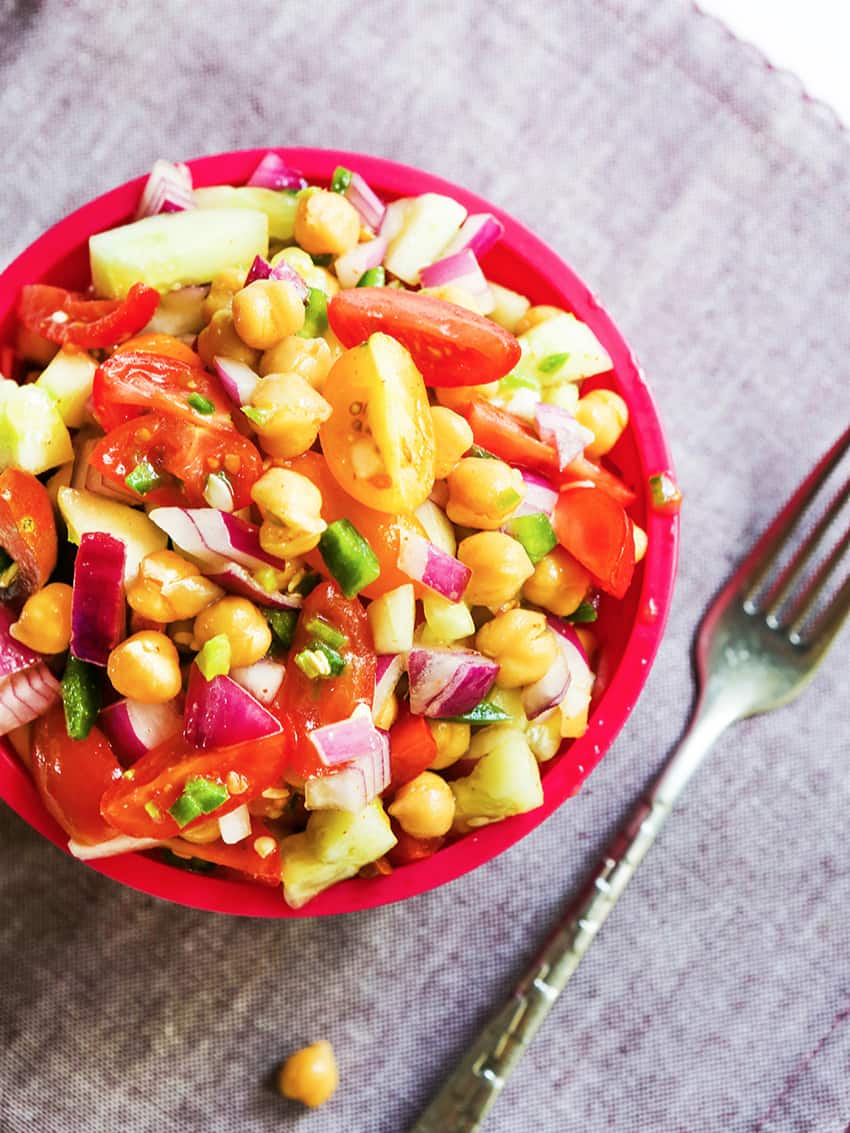 Spicy chickpea and cucumber salad is such a tasty side dish packed with fresh vegetables and chickpeas. Each crunchy bite offers a scrumptious hearty mouthful. This is a great appetizer or side dish, it acts as a great topping for chicken and it is also a delicious wrap filling!
Instant Pot Baked Beans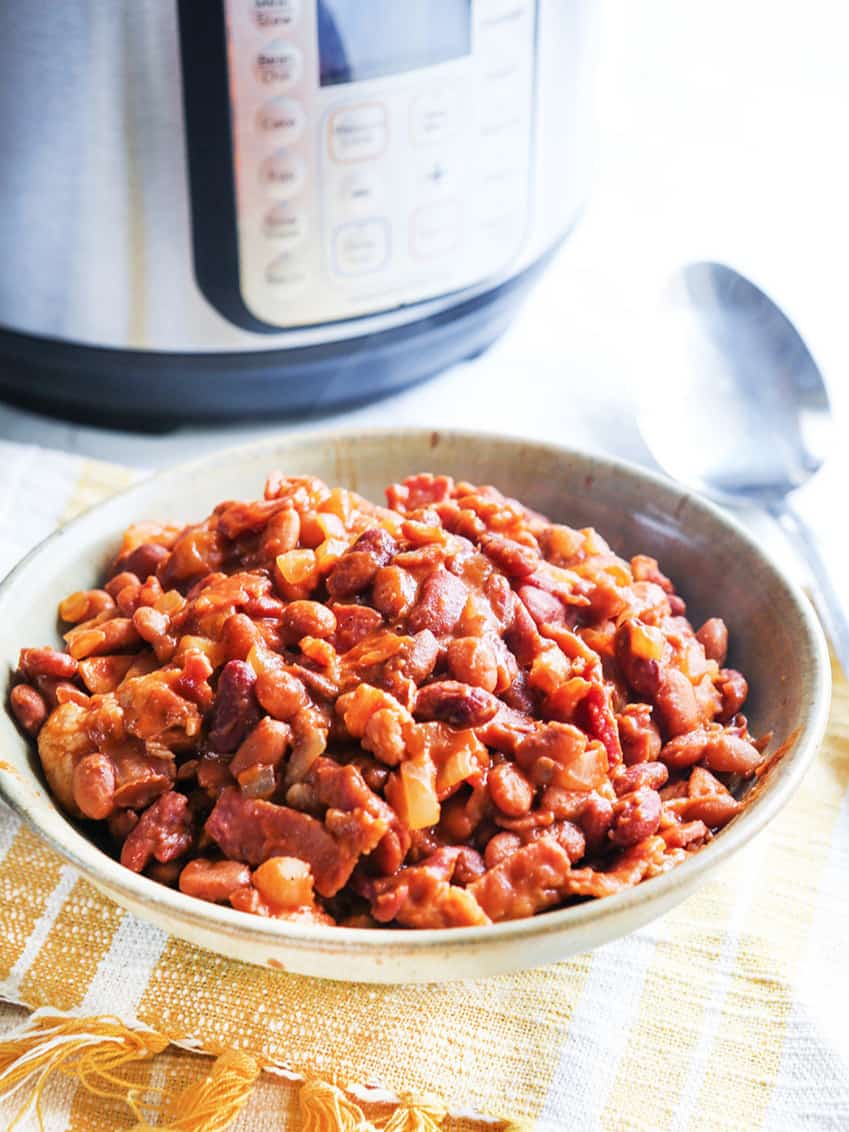 This Baked Beans in Instant Pot recipe is made from scratch using dry beans but with NO SOAKING required! The Instant Pot transforms plain beans into a flavorful side dish, made even more delicious with bacon. Perfect party food or side for any meal or gathering!
Ultimate Twice Baked Potatoes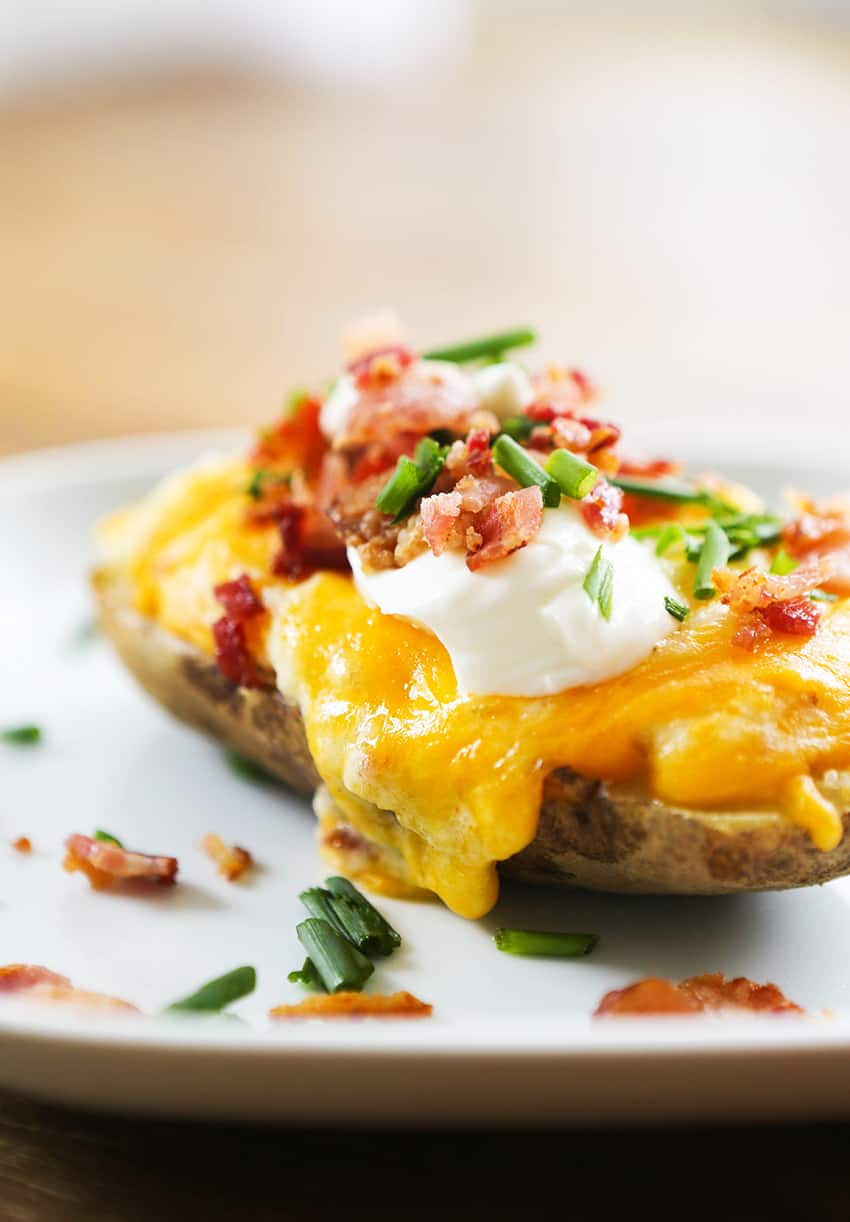 These ultimate twice baked potatoes are a delicious main or side dish. Comfort food at its best! Also acts as a meal to freeze and eat at a later time.
Sauteed Asparagus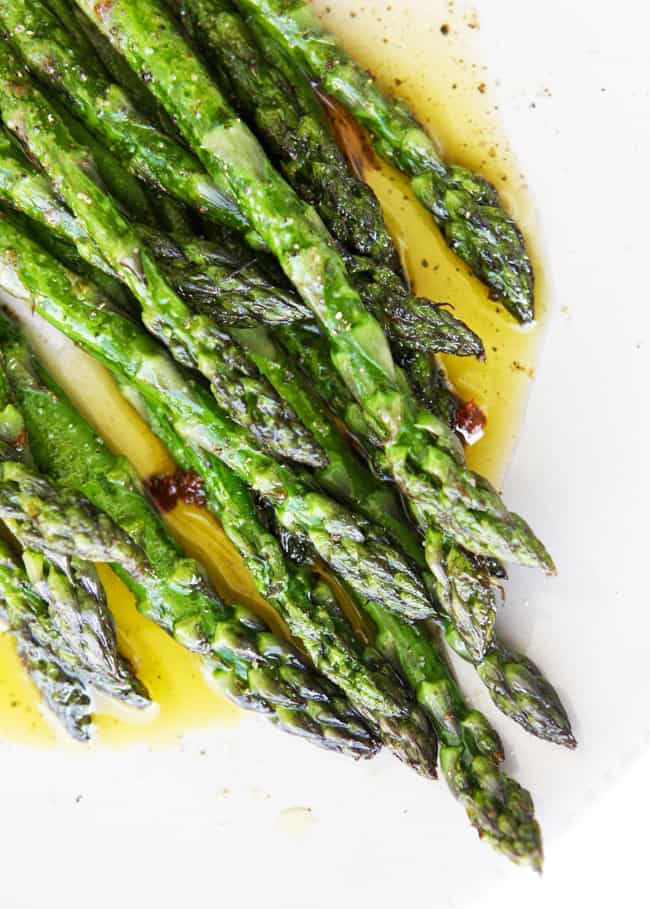 Asparagus is a super simple veggie to prepare. Make this delicious side dish to go along with any meal. You'll enjoy every bite of this sauteed asparagus!