Potato soup is one of the most comforting soups you can possibly make. But what do you serve alongside it? Read on for 15 delicious ideas about what to serve with potato soup.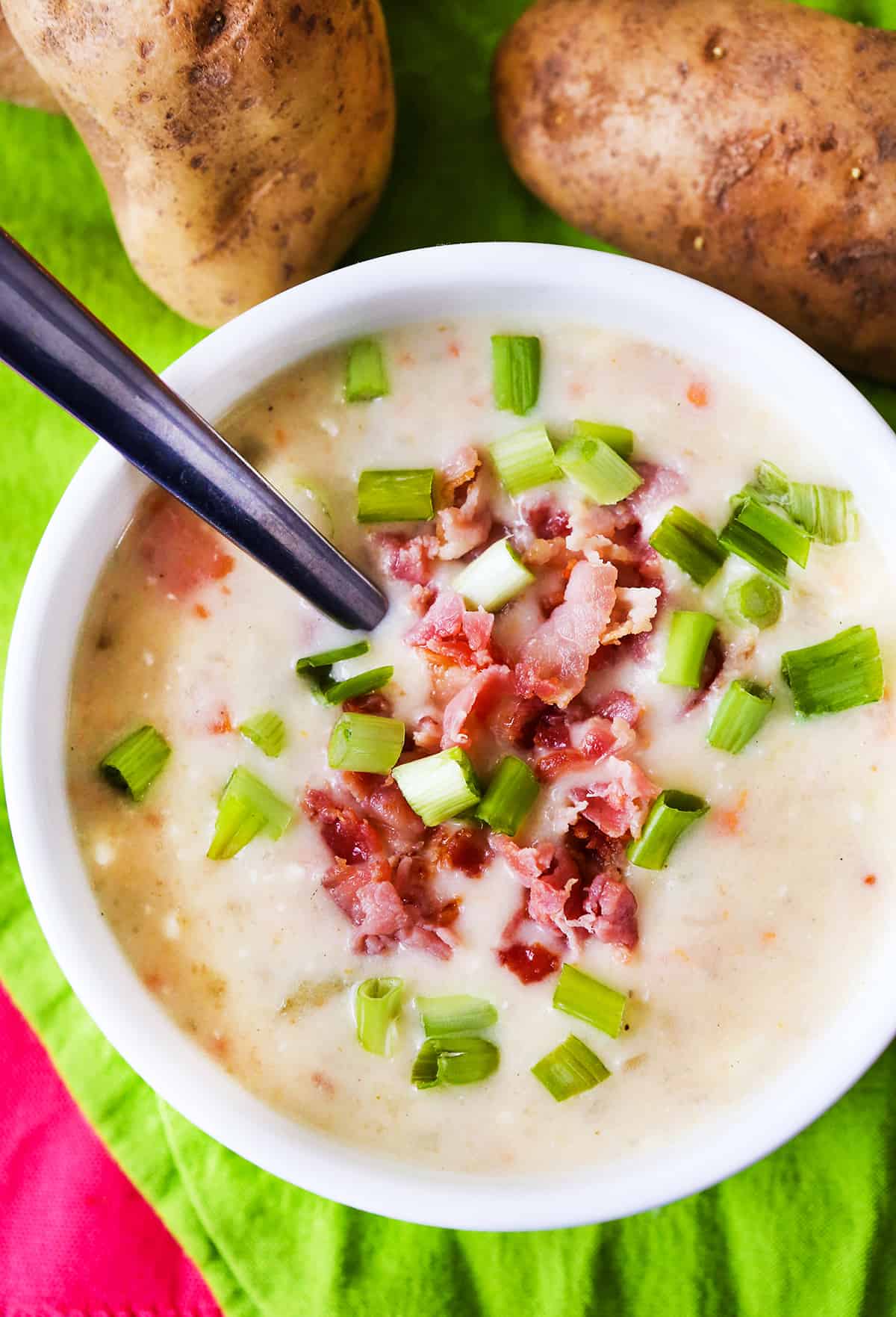 There are sooo many varieties of this hearty soup that I love and swoon over, but very few rival the creaminess and heartiness of the delicious potato soup. I call it comfort food in a bowl! It is fascinating to me how a humble little potato can create such a creamy dish!
I have a few different cooking methods I use to create this fall and winter fave dinner that I make consistently, including stovetop, crockpot and Instant Pot. We cycle through them (because each has it's perks!) and after a lot of trial and error, I have a good idea about what to serve with potato soup. Read on for a bunch of delicious ideas!
FAQ About Potato Soup
Is potato soup healthy?
Potato soup contains all of the benefits of potatoes, including being a good source of fiber, which helps keep cholesterol and blood sugar levels in check. They are also full of antioxidants and vitamins. When this soup contains minimal heavy cream, cheese and fatty meats such as bacon, it can be considered a healthy meal to consume.
Is potato soup gluten free?
Some varieties of potato may use flour as a thickening agent, but when flour is not used it is a gluten-free meal!
Can potato soup be frozen?
Potato soup can be frozen, but does not yield the best results when stored this way. When thawed, the consistency can become lumpy, losing its creamy luster. It is best to refrigerate leftovers and eat them within 5 days to enjoy a smooth soup with a creamier texture. Or share leftovers with a neighbor!
How to make potato soup thicker?
To make potato soup thicker, add 1 cup of water to 2 tablespoons cornstarch and stir until the cornstarch is dissolved. Add the mixture in small increments to the soup, stirring constantly. Bring soup to a simmer and cook until thickened.
What goes with potato soup?
Aside from the obvious bread or dinner rolls, there are plenty of other side dishes that pair well with potato soup. Beans, salad, corn, ham, vegetables, coleslaw and sandwiches are all great options.
What kind of potatoes do you use for potato soup?
Any type of potato transforms into soup deliciously including Russet potatoes, but the waxy varieties produce the best end result. Yukon Gold potatoes, red potatoes and fingerling potatoes contain medium amounts of starch side and hold their shape very well in soups.
How To Make Potato Soup
Read full instructions and ingredient list here for how to make loaded baked potato soup!
Here is a great recipe for Instant Pot potato soup option, too.
Step 1
Cook bacon until crispy in a skillet over medium-high heat. Remove, chop and set aside. Pour grease from skillet, but don't clean it out. Add onion, garlic, salt and pepper to the skillet. Cook, stirring occasionally, until onions are soft and fragrant, approximately 3-4 minutes.
Add the onion-garlic mixture, along with chicken stock and potato chunks, to a Dutch oven or heavy saucepan. Bring to a boil and reduce to simmering. Simmer for 10 minutes, or until potatoes are tender. Use an immersion blender or potato masher to reduce chunkiness (if desired).
Step 2
Melt butter over medium heat in the same skillet. Add flour and whisk until combined. Next add the milk and continue to whisk until mixture is thick, approximately 3-5 minutes.
Add the milk mixture to the Dutch oven, along with chopped bacon, ham and cheese. Stir until cheese is melted and soup is warmed through. Serve warm and top with sour cream, plenty of cheese, bacon bits, ham or green onion slices, if desired!
Favorite Soup Recipes
Check out this comprehensive list of the best soup recipes on the planet!
How To Add Flavor Potato Soup
Check out these tips to learn how to add flavor to your next batch of soup!
How Long Does Potato Soup Last In The Fridge
If you have leftovers to store and you're not sure whether to refrigerate, toss or freeze your potato soup, read on!
Potato Soup Toppings
Oyster crackers or saltines
Shredded cheddar cheese
Bacon bits
Sliced green onions
Sour cream
Italian parsley
Paprika
Lemon juice
What To Serve With Potato Soup — Perfect Side Dish Options!
There are many side dish options to serve with a yummy bowl of potato soup, so read on for some seriously delicious ideas!
Bread – A piece of warm crusty bread, breadsticks or dinner rolls with butter are perfect sides for this soup. Garlic bread is a great option, too!
Sweet potatoes – Double up on potato-y goodness and serve baked or roasted sweet potatoes alongside this delicious soup.
Meat – Many potato soup recipes are meatless, making a meaty side a great option for it. Ham, turkey, chicken legs or wings, pork ribs or even a juicy burger all pair well for you meat lovers out there!
Sandwiches – A grilled cheese sandwich or a Reuben make a great side for a complete meal.
Vegetables – Just about any veggie on the planet accompanies this dish perfectly. Brussels sprouts, mushrooms, broccoli, zucchini, collard greens, carrots, cauliflower, green beans and bell peppers are great choices.
Salad – A crisp salad or wild rice salad are perfect options. A simple tomato salad would taste great, too!
Fruit or fresh fruit salad – Offset the warmth by stacking chilled fruit up next to your hot soup.
Instant Pot Ribs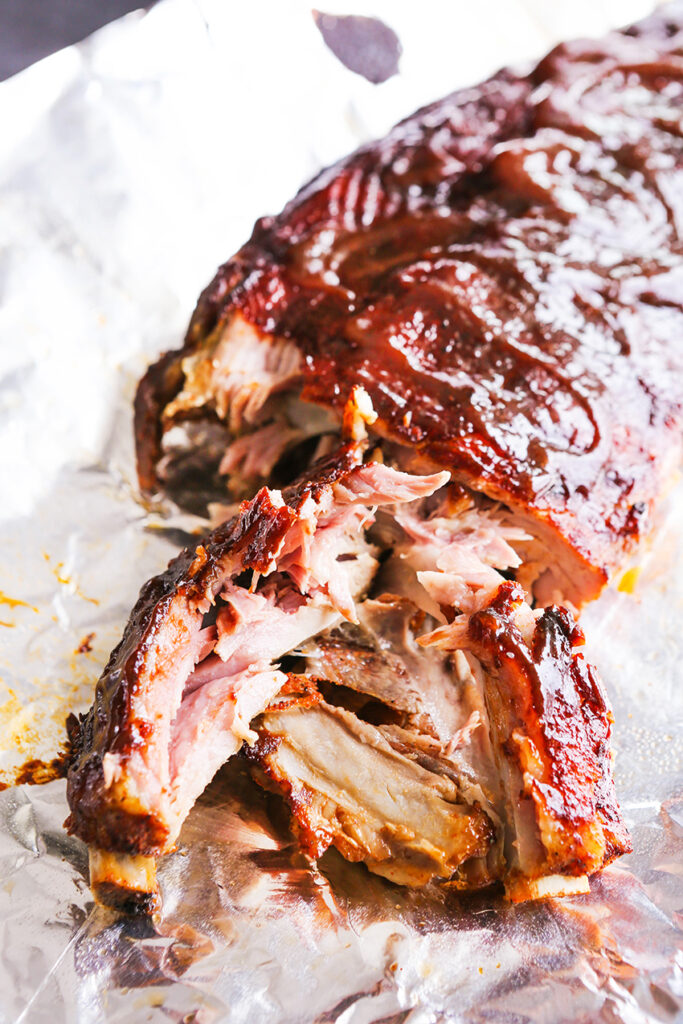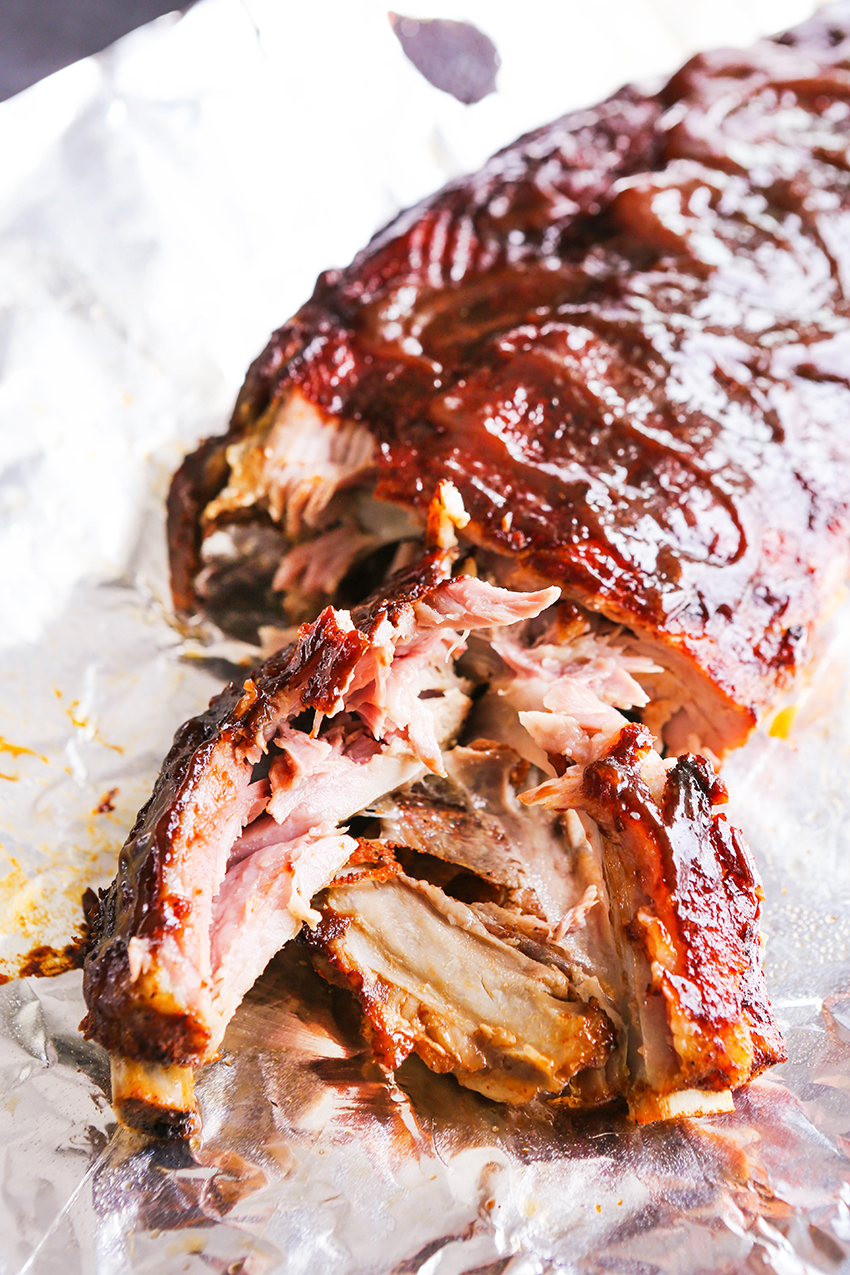 Instant Pot ribs make for an easy, meaty meal! The meat is fall off the bone tender. Makes a super, easy weeknight meal or a fun summer bbq addition!
Turkey Taco Stuffed Peppers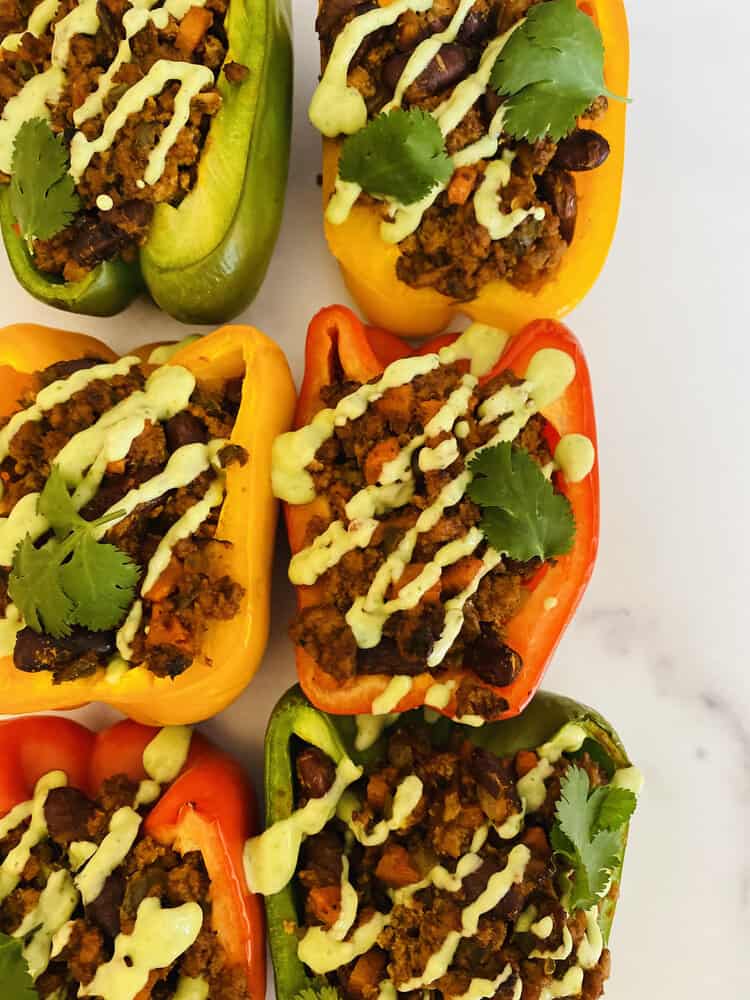 Turkey Taco Stuffed Peppers (from Tanorria's Table) are packed with flavor and surprising veggies. Ground meat, like turkey, is a great way to sneak in lots of veggies that even the pickiest eater wouldn't notice. These are topped with a delicious avocado sauce that is dairy-free and bright.
Five Guys Burger Recipe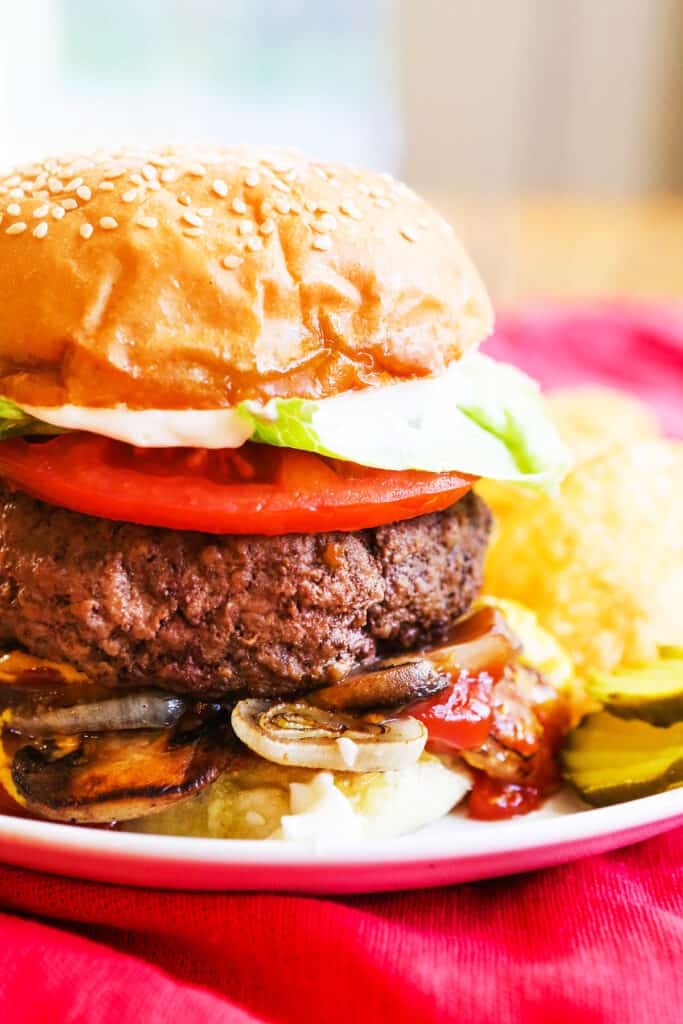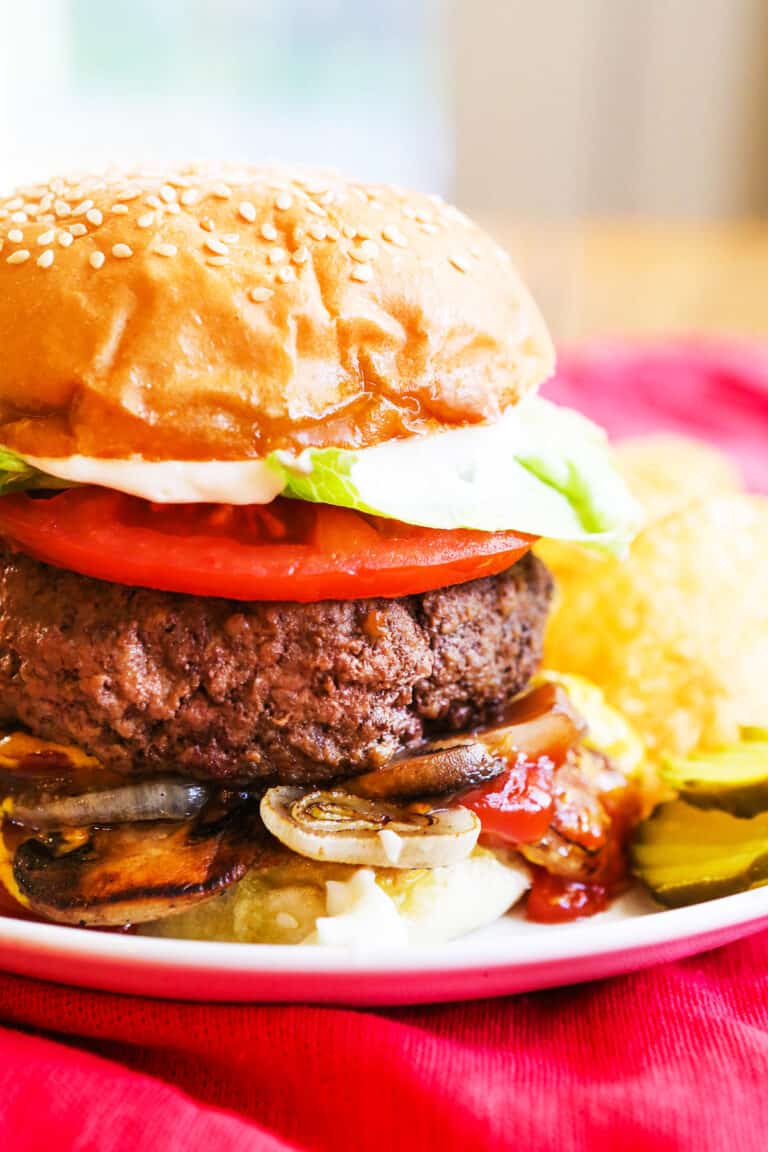 Enjoy the famous Five Guys burger recipe in the comfort of your own home in just 20 minutes. This copycat recipe is the real thing and requires just a few simple ingredients.
Irish Soda Bread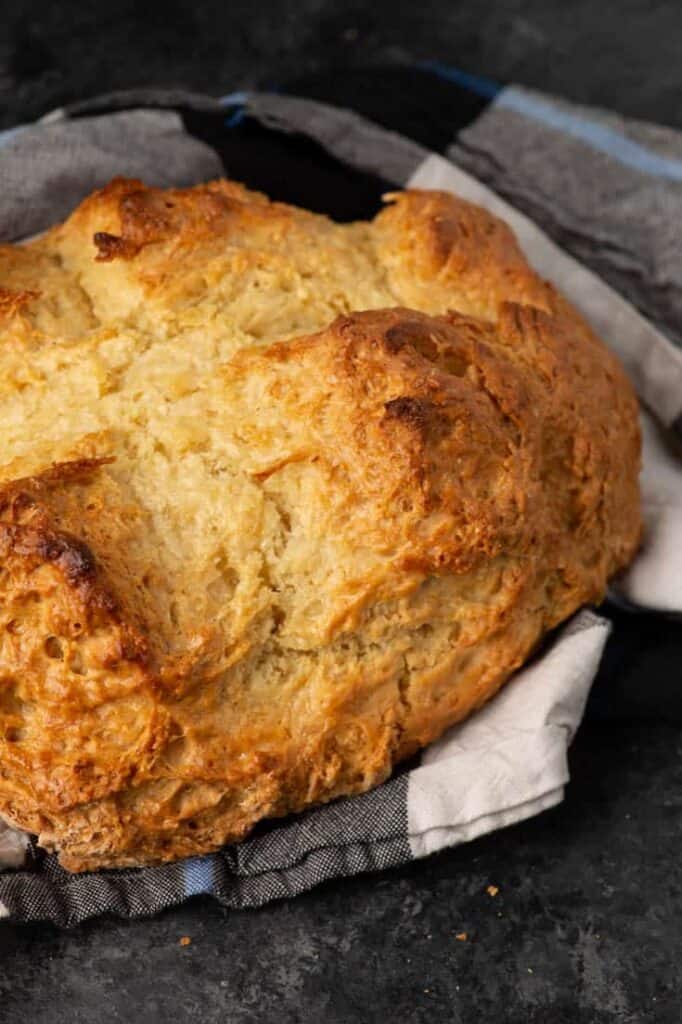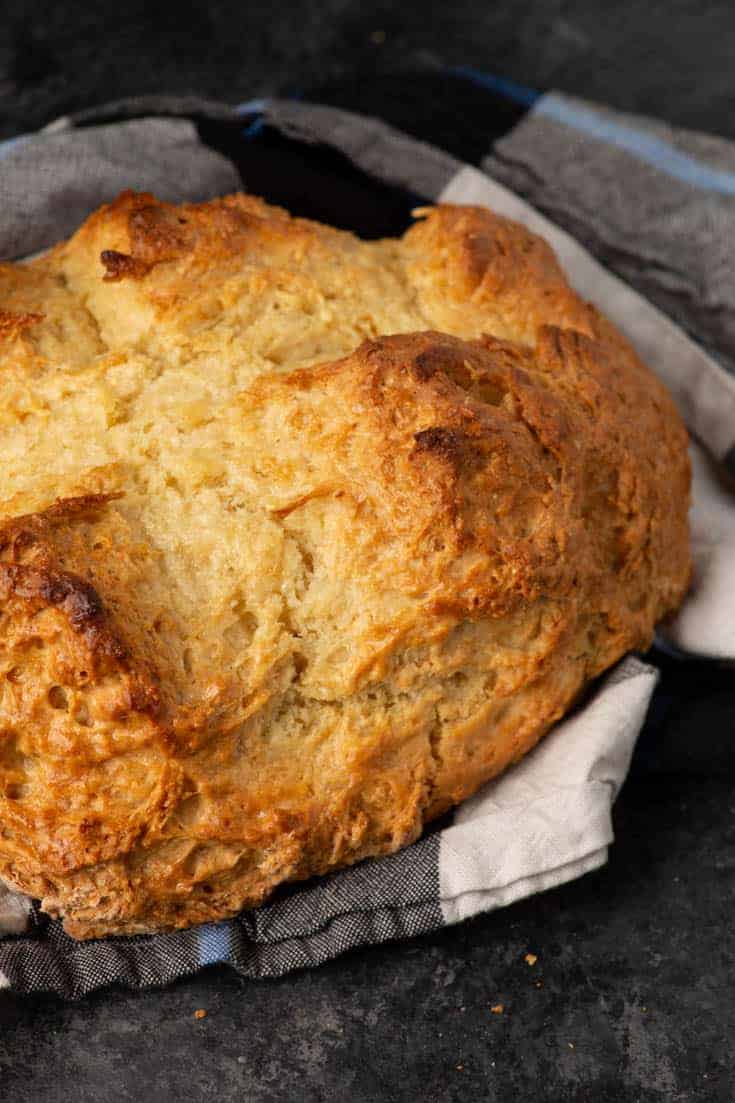 Irish soda bread (from Butter & Baggage) is a dense yet soft quick bread that requires no yeast. With just a few ingredients you have a hearty bread that's simple and easy to make.
Veggie Stromboli Calzone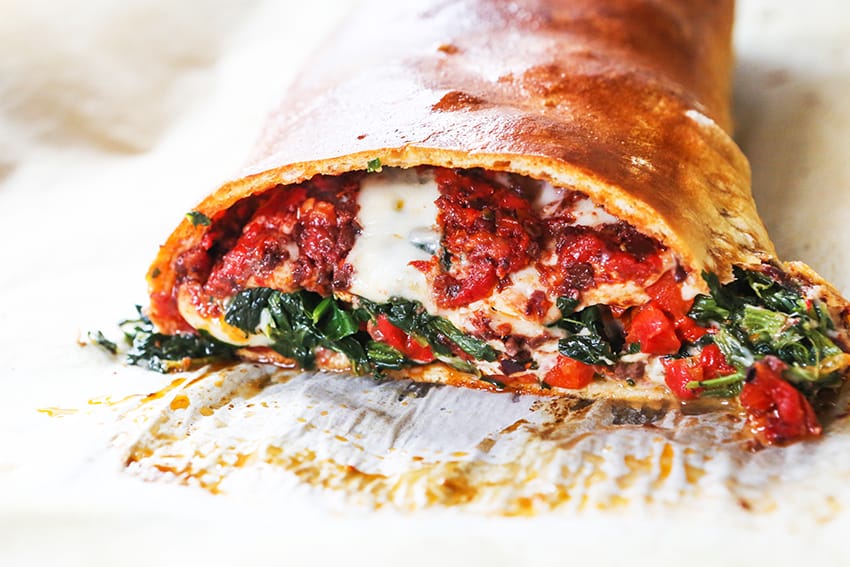 Veggie stromboli calzone will make guests rave, or make it for family dinner! Tuck your favorite pizza ingredients into yummy pizza dough.
Arugula Salad with Maple Vinaigrette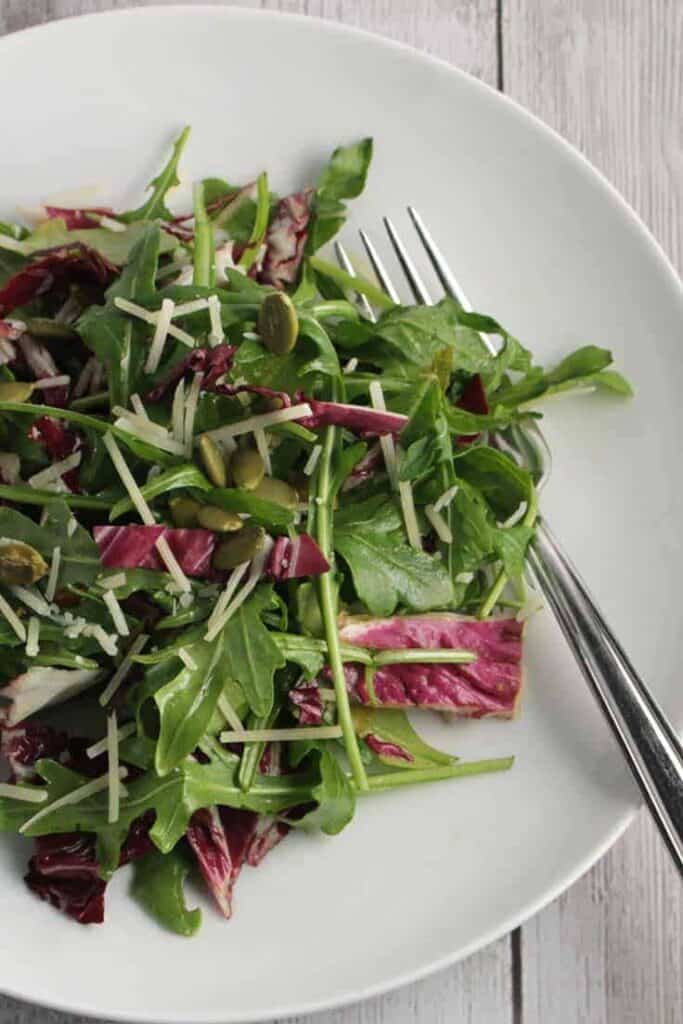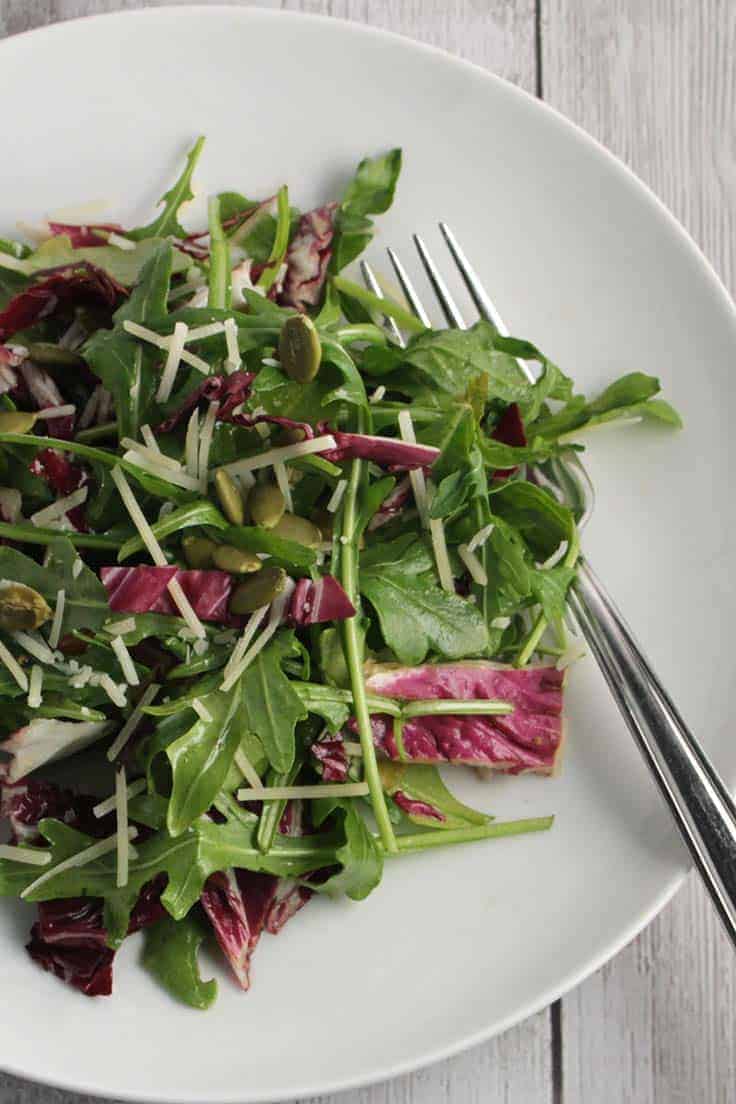 This healthy Arugula Salad with Maple Vinaigrette recipe (from Cooking Chat) has a delicious combination of peppery greens and dressing with a touch of sweetness from the maple syrup. Our contribution to today's Sunday Supper Winter Salads event.
How To Properly Cut A Mango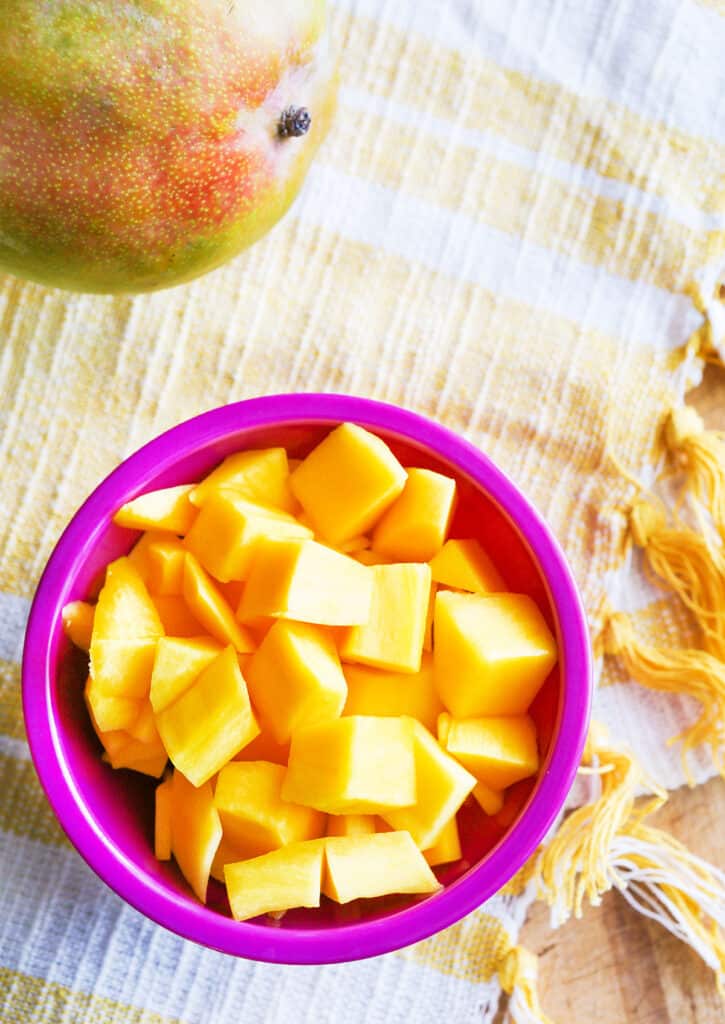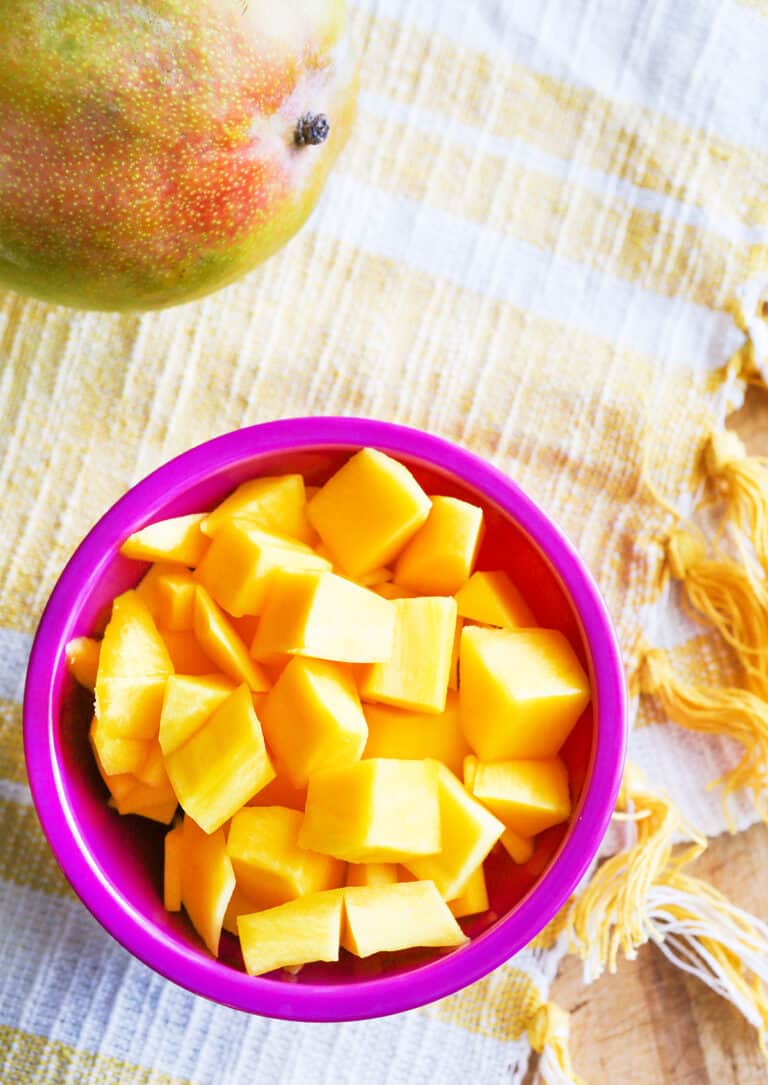 Cut the sweet, delicious flesh from a mango without any stress! Learn how to properly cut a mango with step-by-step instructions, as well as a short instructional video.
Instant Pot Roast Beef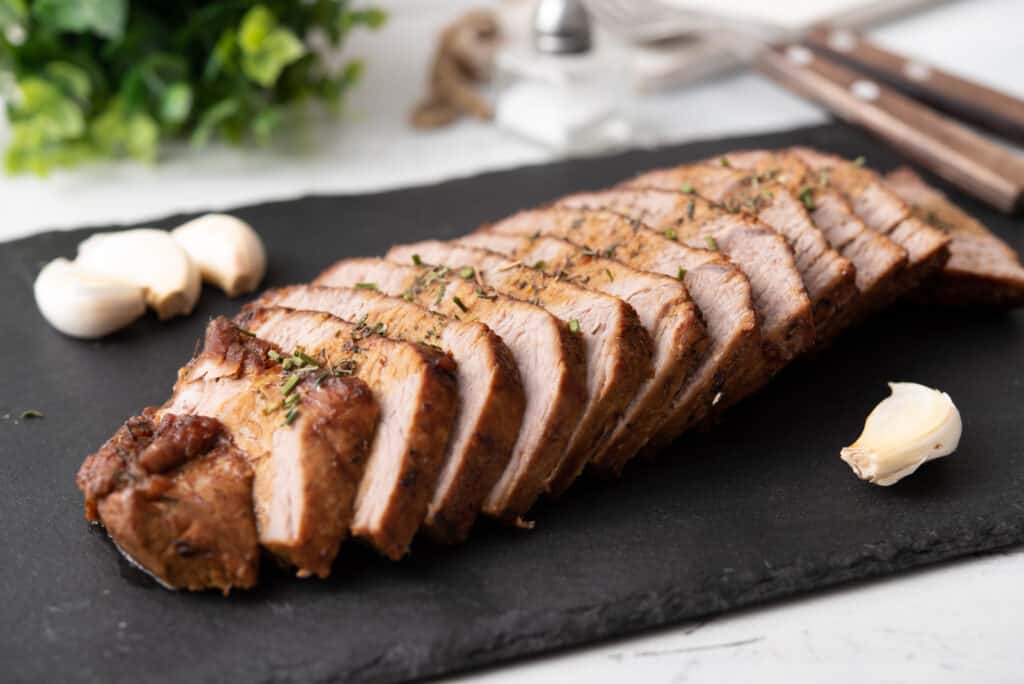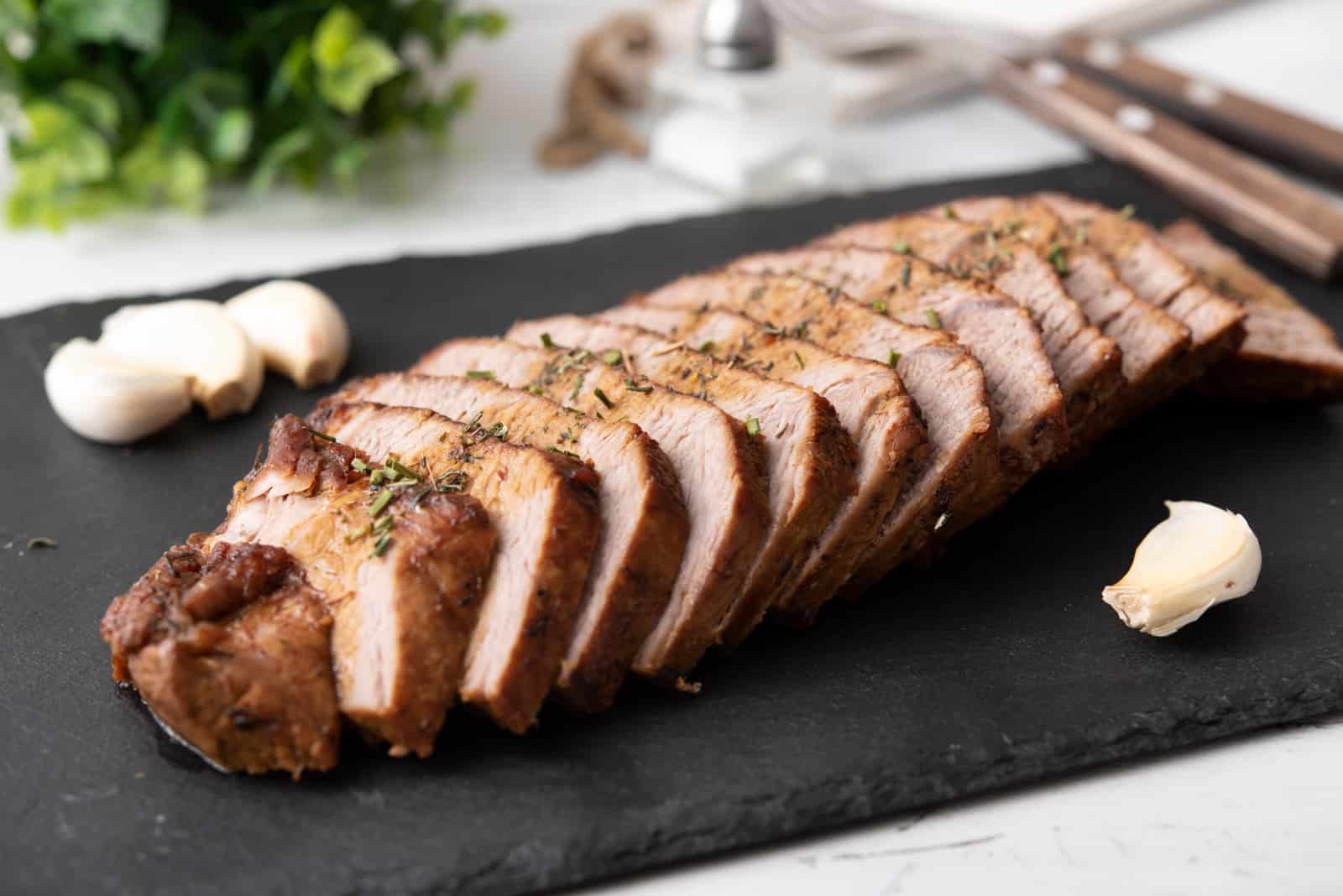 Here it is—the absolute best Instant Pot Roast Beef recipe (from Corrie Cooks)! It's easy to make, juicy, tender and absolutely delicious! Equally perfect for a weekend dinner or for a special occasion and holidays.
Egg Salad with Relish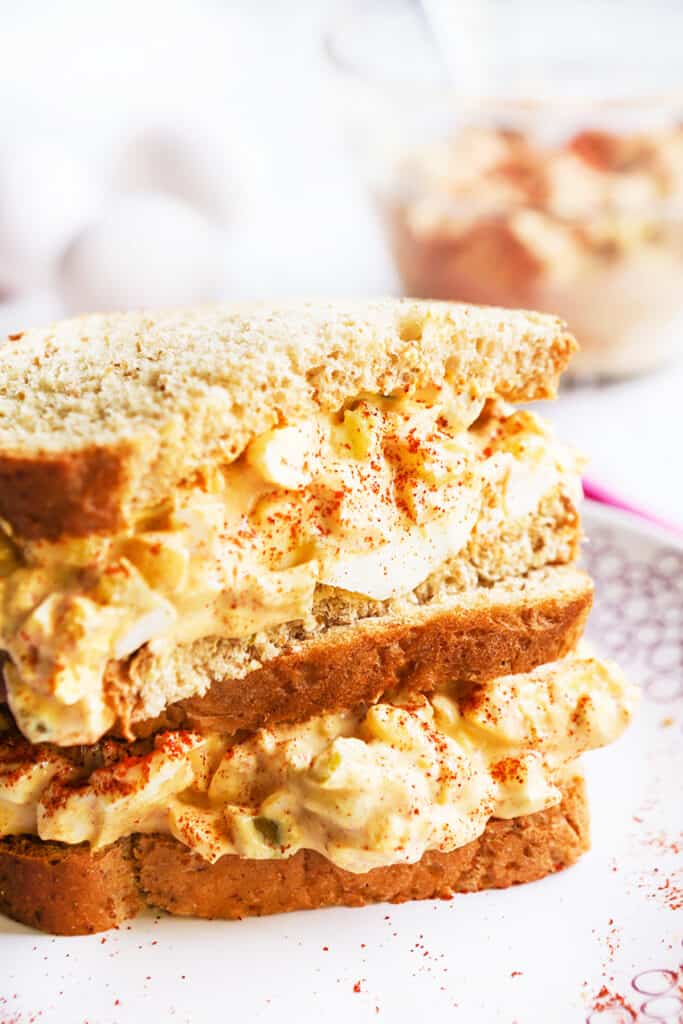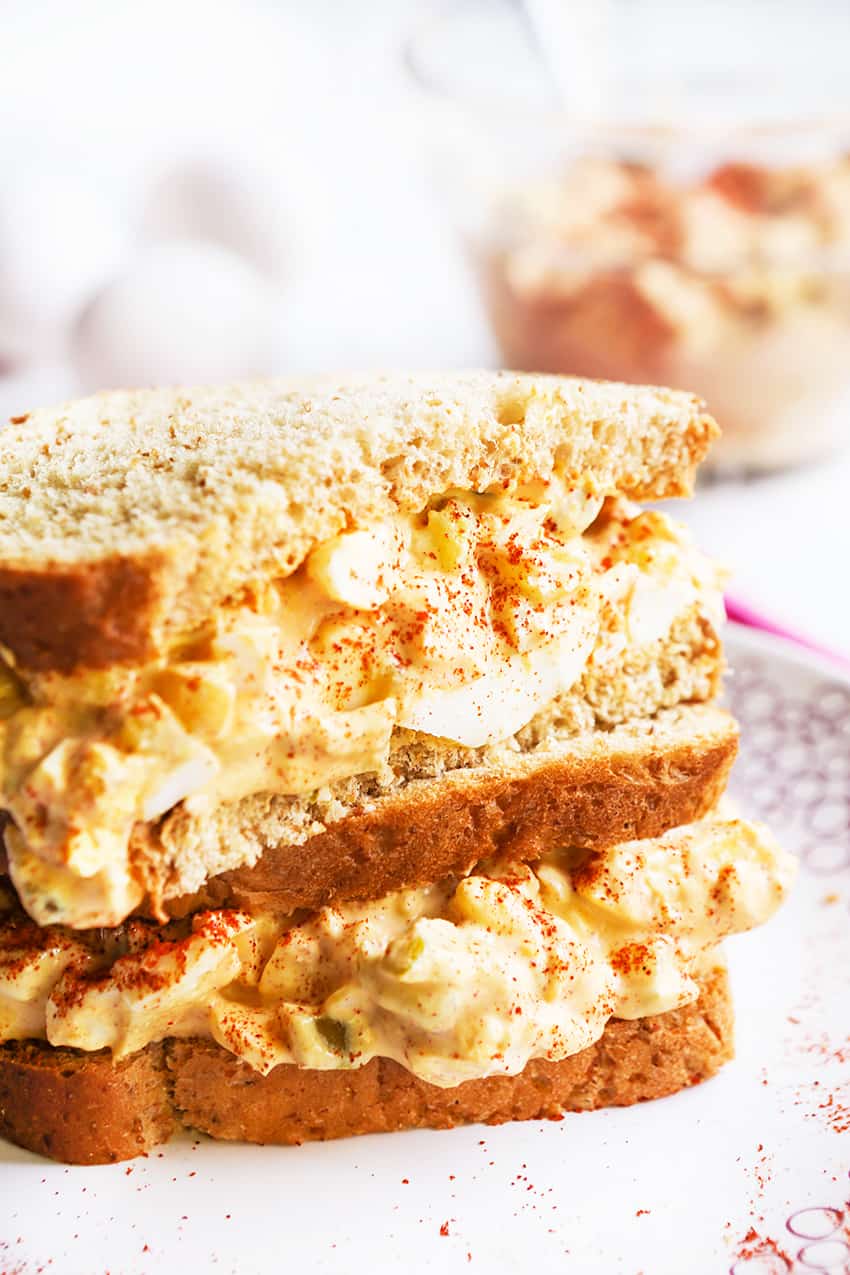 This egg salad with relish recipe is a great way to use up hard-boiled eggs. Perfect easy lunch or light dinner, and the relish is a must!
Buttermilk Biscuits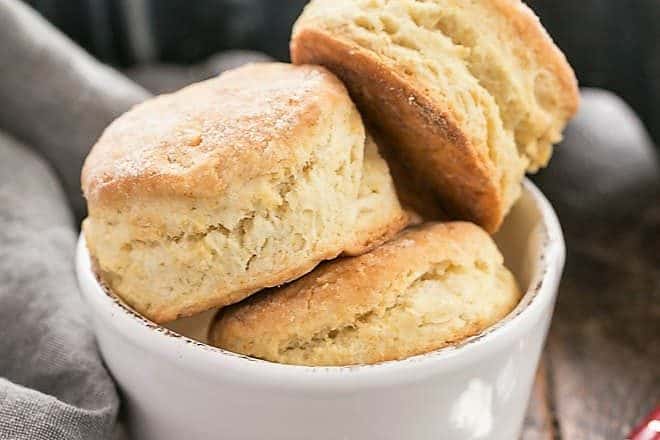 Looking for an Easy Biscuits Recipe that tastes amazing? This Buttermilk Biscuits Recipe (from That Skinny Chick Can Bake) laminates the dough like puff pastry making them extremely flaky!
Chopped Salad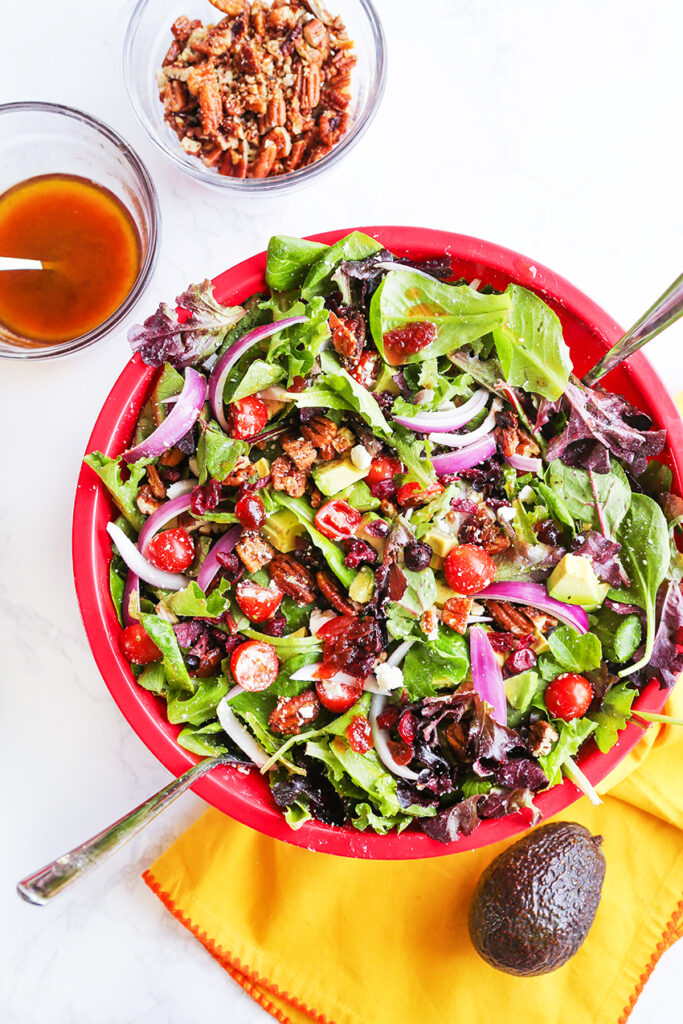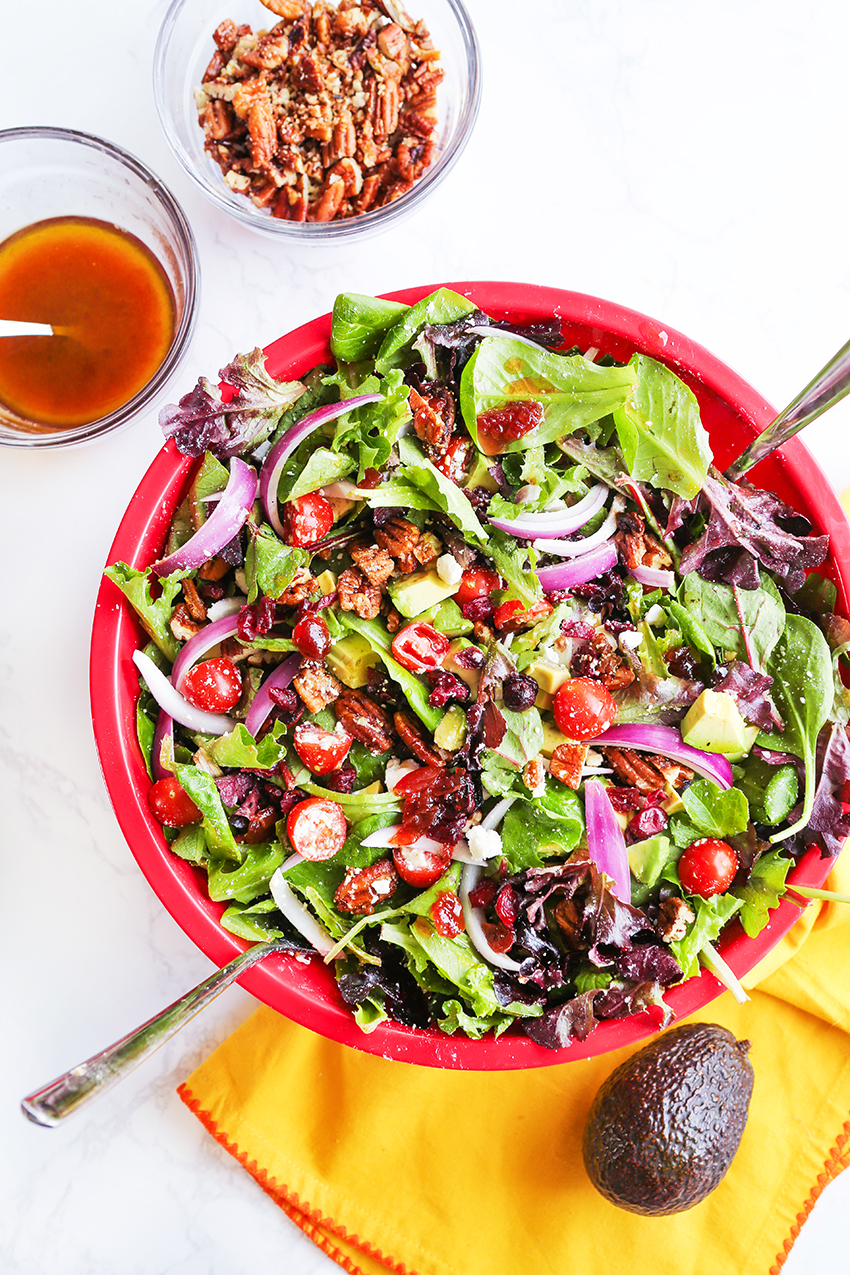 This is the best chopped salad recipe you'll find. It makes a large batch to enjoy for lunch throughout the week or serve at your next gathering.
10-Minute Vegan Chickpea Salad
Prepare this instant 10 minutes Vegan Chickpea Salad recipe (from Shelly Food Spot), which requires few ingredients and is effortless to make. This recipe needs hardly 10 minutes to prepare.
Gluten Free Quick Cheese Bread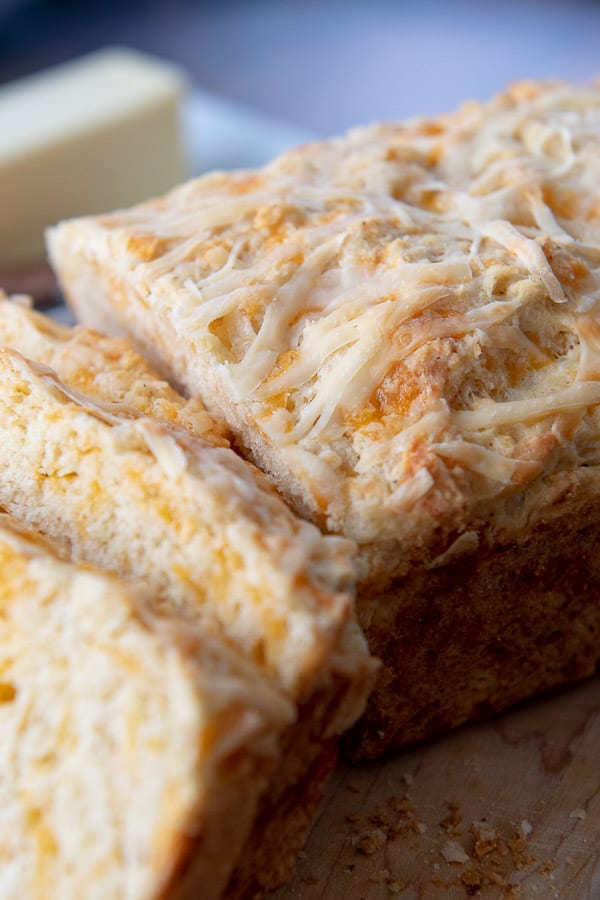 Quick Cheese Bread (from Mama Gourmand) is a savory cheddar loaf bread that easily mixes up in minutes without yeast or kneading! This cheesy bread is perfect for dunking in a warm bowl of soup, toasted with jam, or to fill with your favorite sandwich fixings.
Crockpot Ham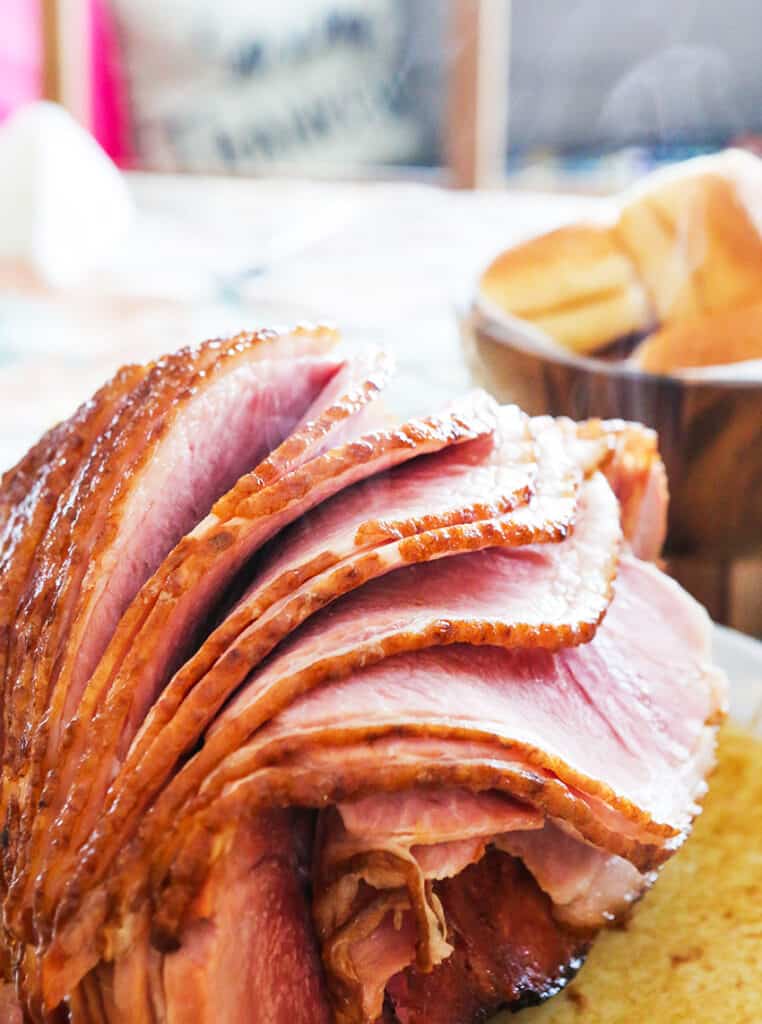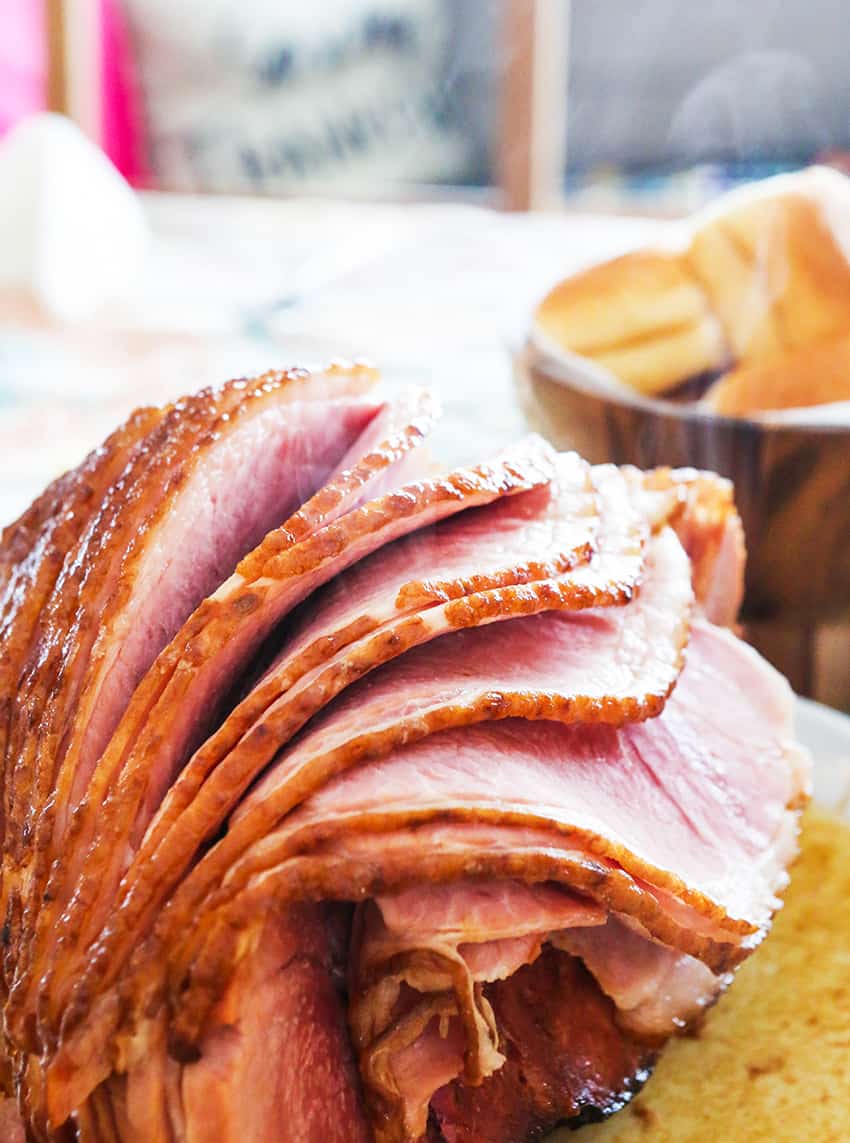 Crock Pot Ham is an easy way to throw together a holiday dinner or easy any-time meal. This recipe requires almost no effort on your end and turns out perfectly with perfect glaze and all!
Black Bean Quinoa Burger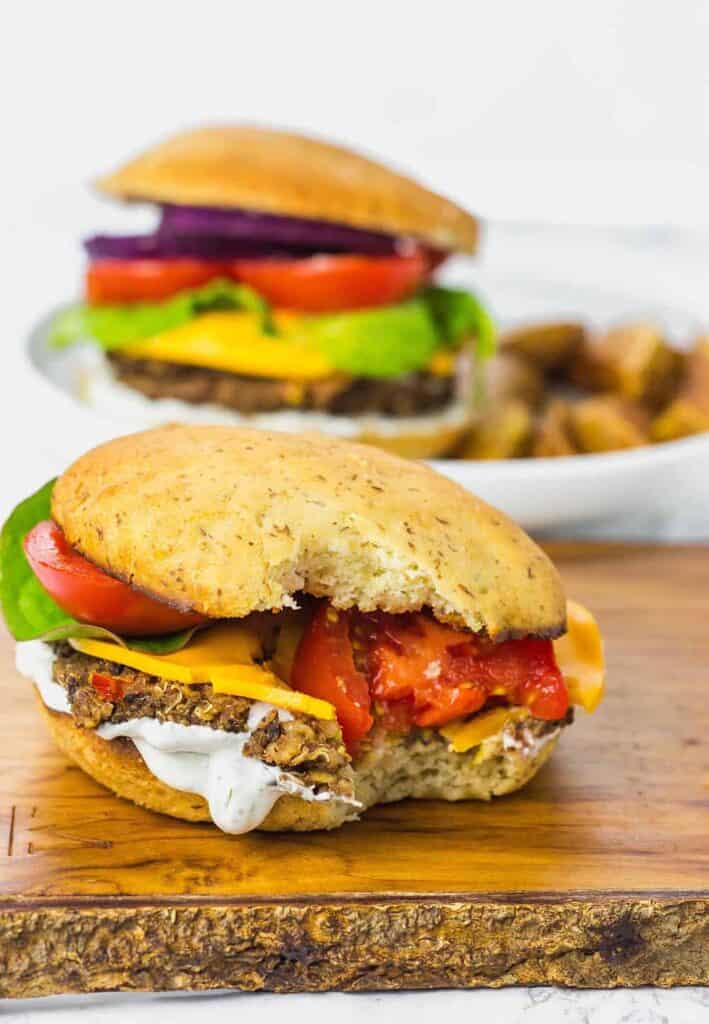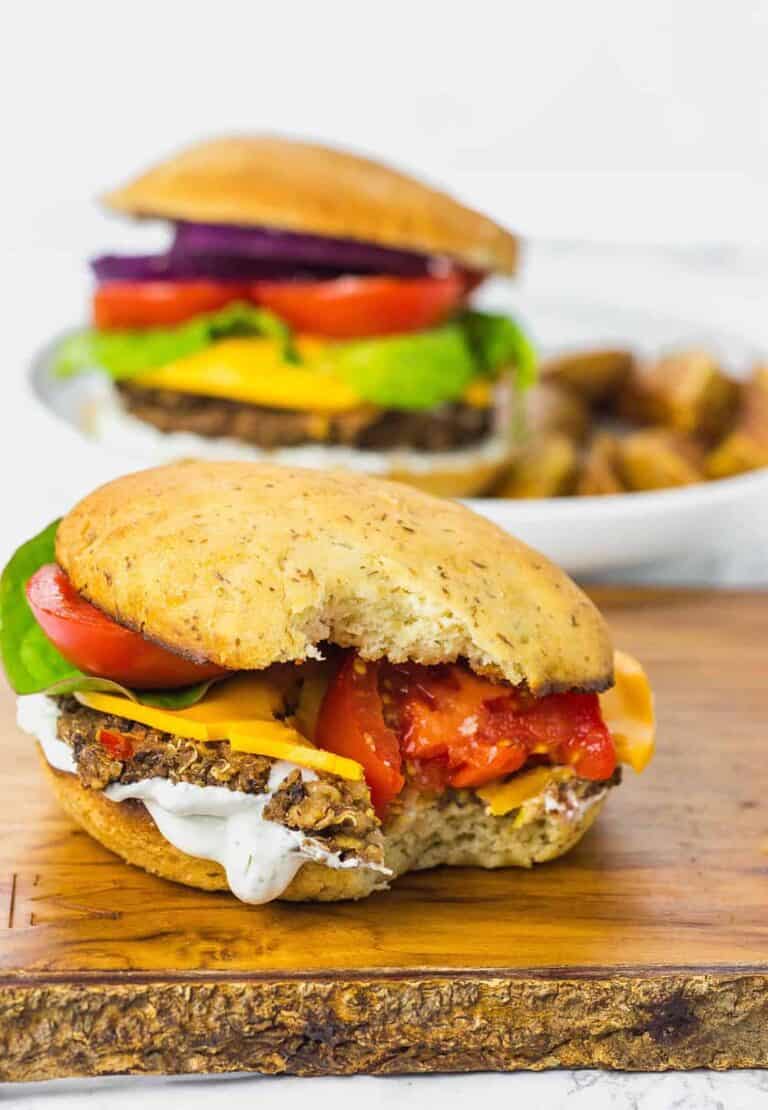 I love this flavorful Black Bean Quinoa Burger (from Healthier Steps), served on the most pillowy soft gluten-free burger bun, and topped with an amazing vegan ranch dressing, lettuce, tomato, red onion, and vegan cheese.