Pulled pork is such a great main course or party food option, requiring only a few ingredients and minimal effort. But what do you serve alongside this savory sandwich? Read on for 20 perfect side dish options to serve with pulled pork!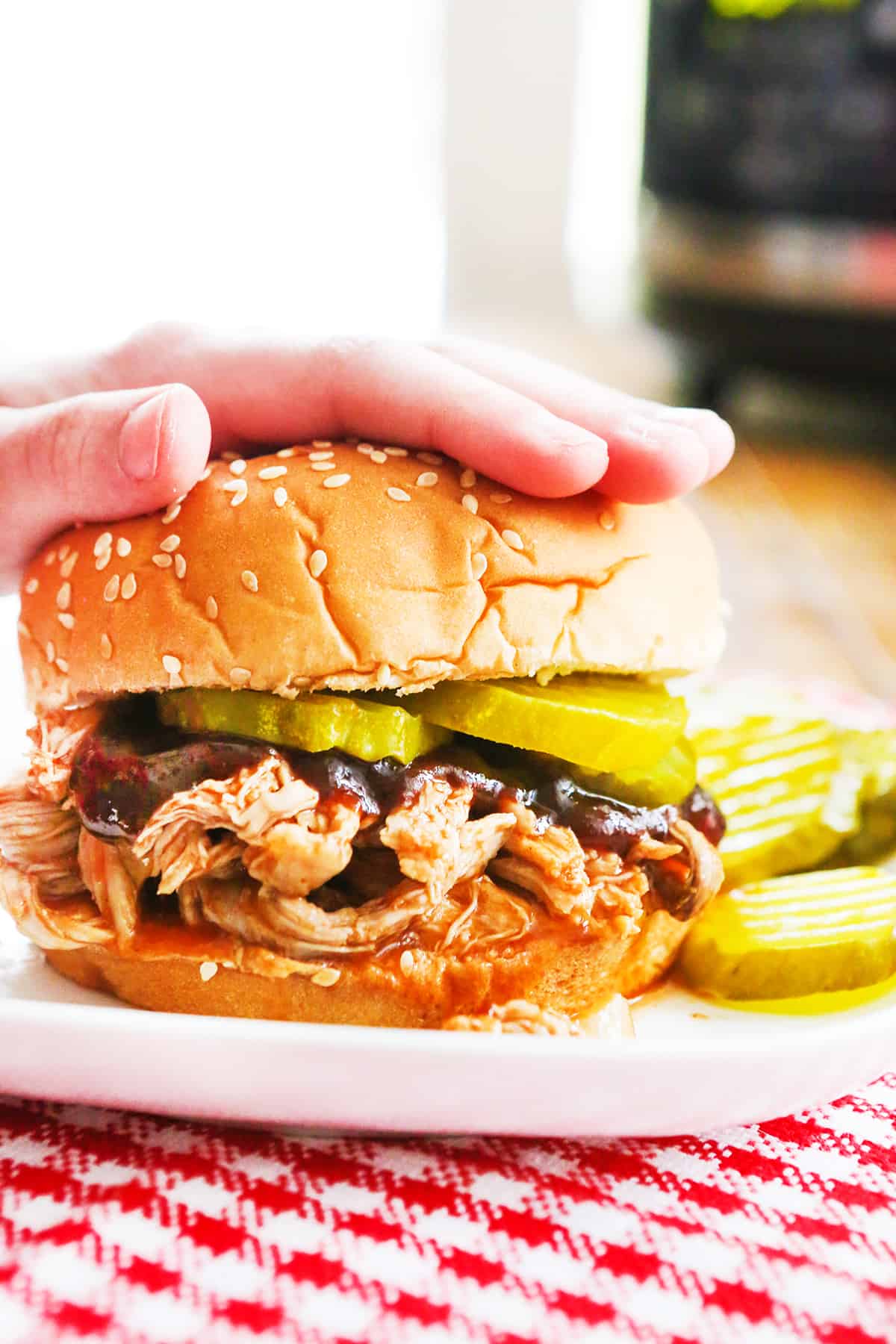 Don't you love recipes that come together so effortlessly that you may as well have waved a magic wand? Pulled pork is one of those recipes. Head to the store, pick out a delectable-looking 3ish-pound pork roast, along with an onion, a can of beef broth and bbq sauce.
Now drive home, throw all of the above into your slow cooker and turn it on. That's it. Walk away and when you come back, a steaming hot dinner is ready to serve guests or your hungry family.
This is the perfect party or dinner food because of its total ease and because it's just so savory and delish. Read on for ideas about what to serve alongside this savory summer staple!
Check out my favorite pulled pork recipe! This is such an easy crock pot recipe, requiring only 4 ingredients and minimal effort. It turns out juicy, flavorful and totally delicious every single time.
FAQ About Pulled Pork
Should pork be at room temp before cooking?
It is not a necessity to bring pork to room temperature before cooking it. However! If you allow it to sit at room temperature for 15-20 minutes, it will cook more evenly and the end product will be juicier and more flavorful. Consider adding this step into your recipe for an even yummier meal!
Can pulled pork be frozen?
Pulled pork is best frozen after it has been cooked, shredded and cooled. Store in an airtight container for up to 4 months.
What temp for pulled pork?
The ideal internal temperature for pulled pork is 205 degrees F.
Which meat for pulled pork?
The best cut of meat to use for pulled pork is the boneless pork shoulder, which could be labeled as such or also Boston butt (or just "pork butt") or picnic roast.
Best Ways To Serve Pulled Pork
Pulled Pork Sandwiches – Spoon into hamburger buns or slices of bread to create the perfect sandwich. Don't forget the barbecue sauce, pickles or relish!
Pork tacos – Pull out flour or corn tortillas and pile pork inside, creating the perfect taco. Top with sour cream, red onions, cilantro, lime juice, hot sauce and mozzarella cheese.
Pork nachos – Place tortilla chips in a single layer, followed by a layer of pulled pork and topped with toppings of your choice such as sharp cheddar cheese, jalapeno slices, guacamole and taco sauce.
Solo – No casing required! One of the best qualities about pulled pork is its amazing flavor. Serve solo or on top of a pile of mashed potatoes or cooked noodles.
What To Serve With Pulled Pork – Side Dishes
Fresh vegetables
Fruit salad
Green salad
Cornbread or corn fritters
French fries
Potato salad
Potato chips
Baked beans
Rolls or biscuits
Coleslaw
Pasta salad or macaroni salad
Sweet corn
Black bean salad
Regular or spicy collard greens
Roasted Broccoli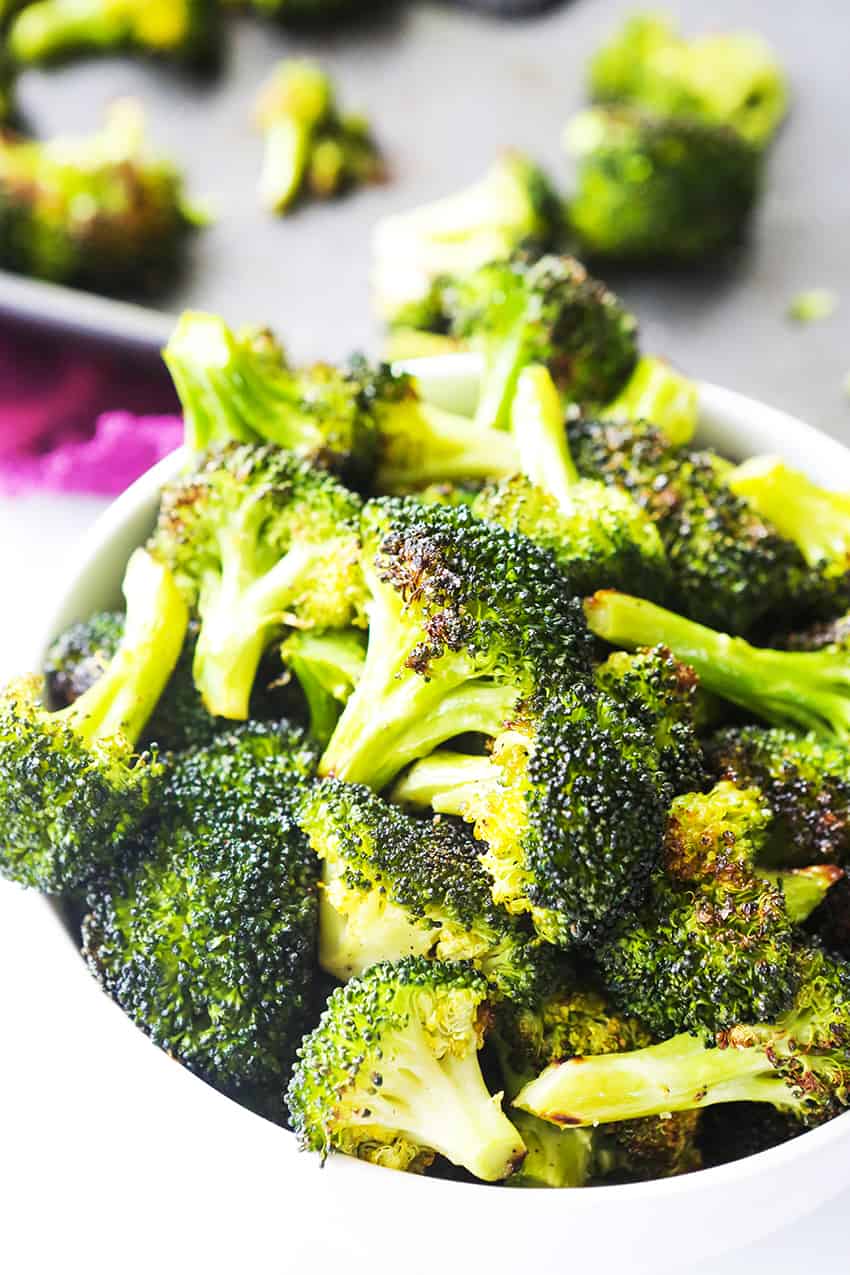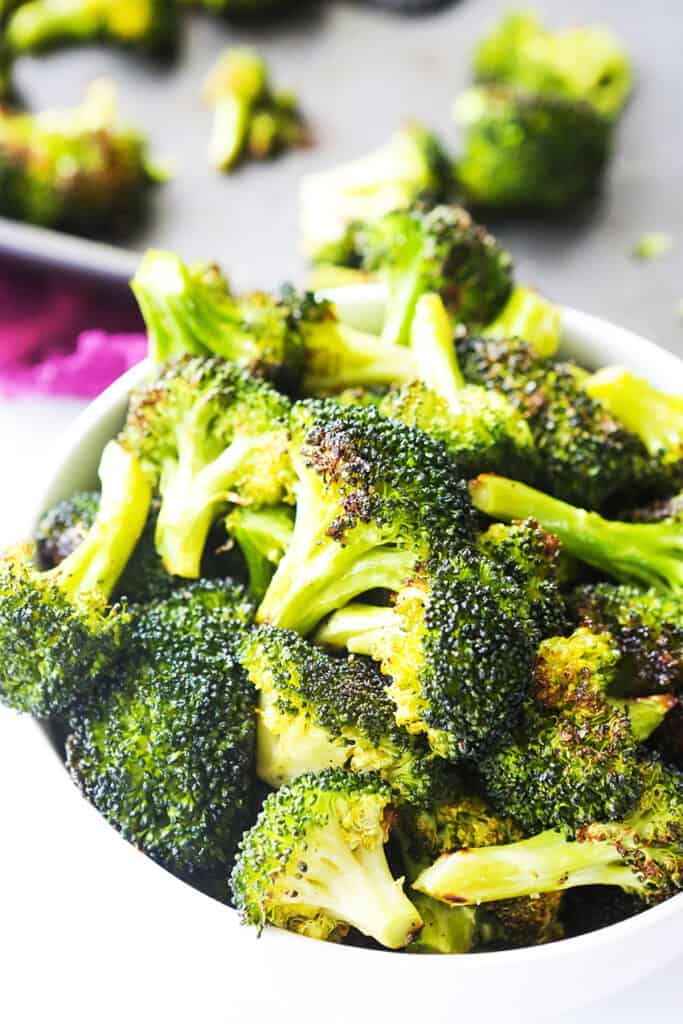 Make this roasted broccoli recipe to accompany your next meal. Roasting broccoli is super easy and it is so good it tastes like candy!
Corn Tomato Avocado Salad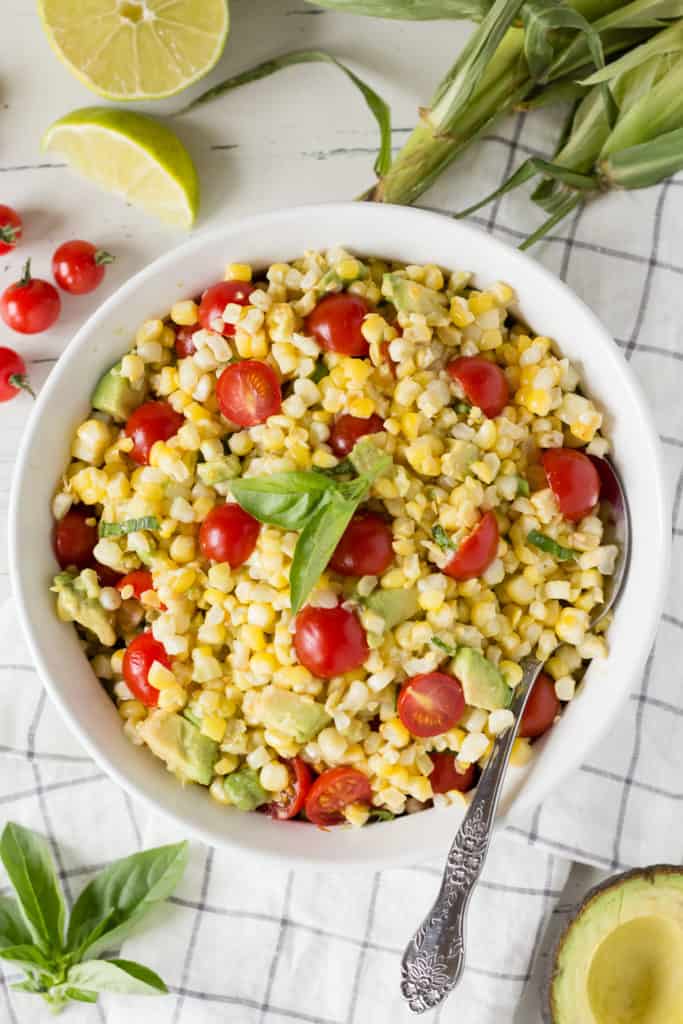 This Corn Tomato Avocado Salad (from Hot Pan Kitchen) is the perfect recipe for summer. Made with grilled corn and topped with chopped basil and lime juice, it's the a healthy side dish for BBQ season!
Air Fryer Sweet Potato Fries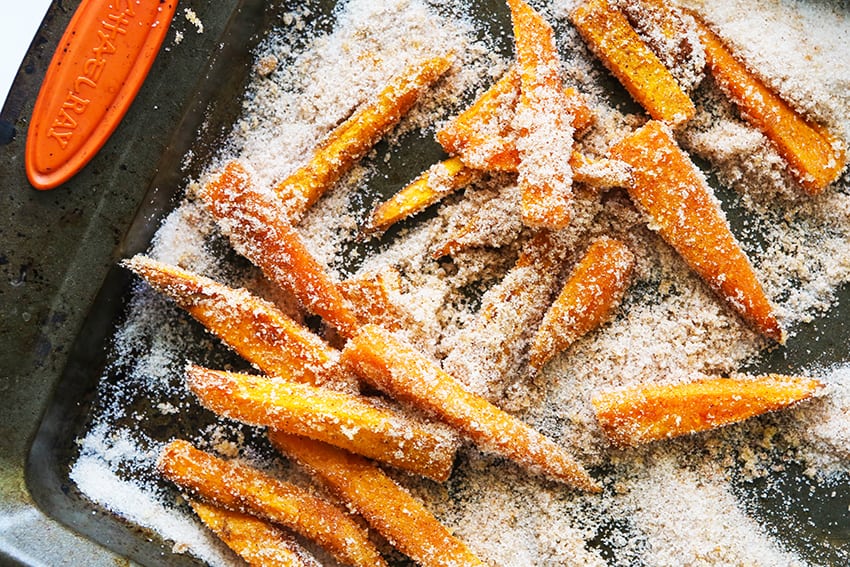 Air Fryer Sweet Potato Fries is a delicious way to enjoy sweet potatoes! The air fryer works its magic and transforms them into a sweet or savory treat or side that will not last long.
Farro and Orange Salad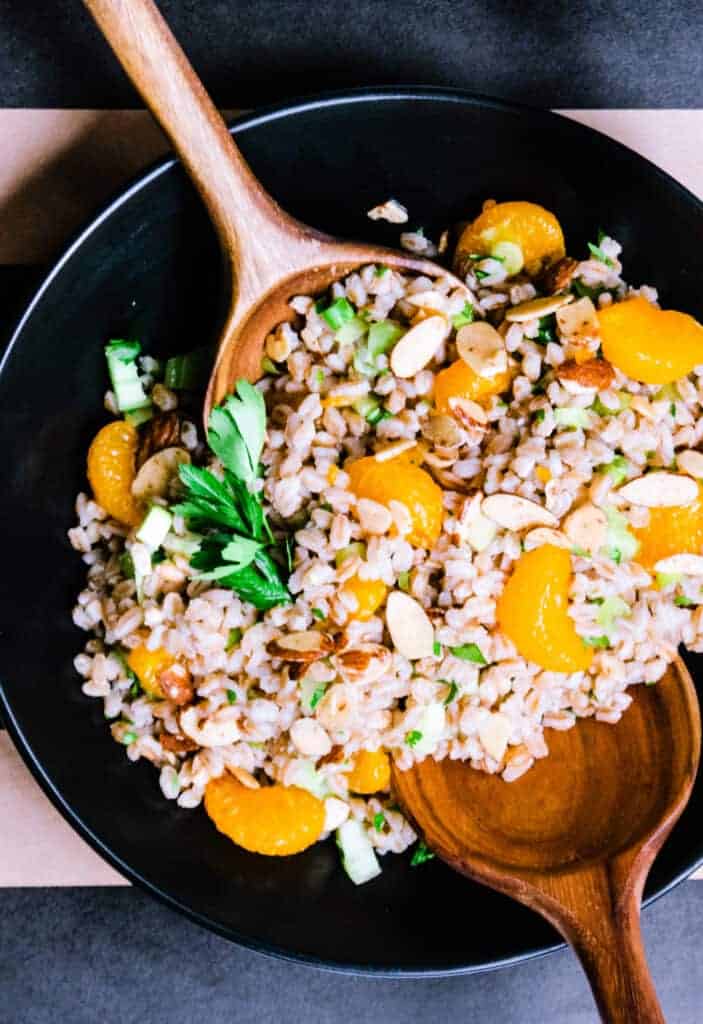 If salads could online date, this Farro and Orange Salad (from Josie + Nina) would have a full social calendar. Farro and Orange Salad complements a big grilled steak, balances spicy smoked pork, and shines at a girls' lunch or a holiday buffet table.
Cornbread Recipe without Buttermilk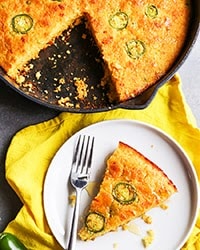 This cornbread recipe without buttermilk is the perfect side for any meal. Omit the jalapeño and cheese for a perfect go-to cornbread recipe.
Spicy Corn Mexican Salad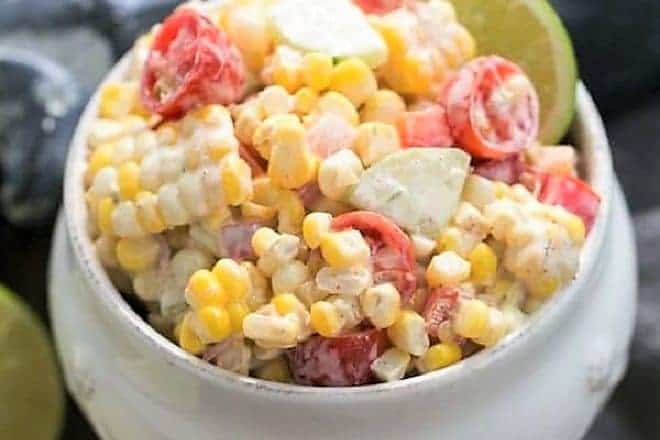 This Spicy Corn Mexican Salad (from That Skinny Chick Can Bake) has all the delicious flavors of elotes, or Mexican street corn, with no grilling involved. Just chop and mix and prepare to swoon!
Creamy Mushroom Soup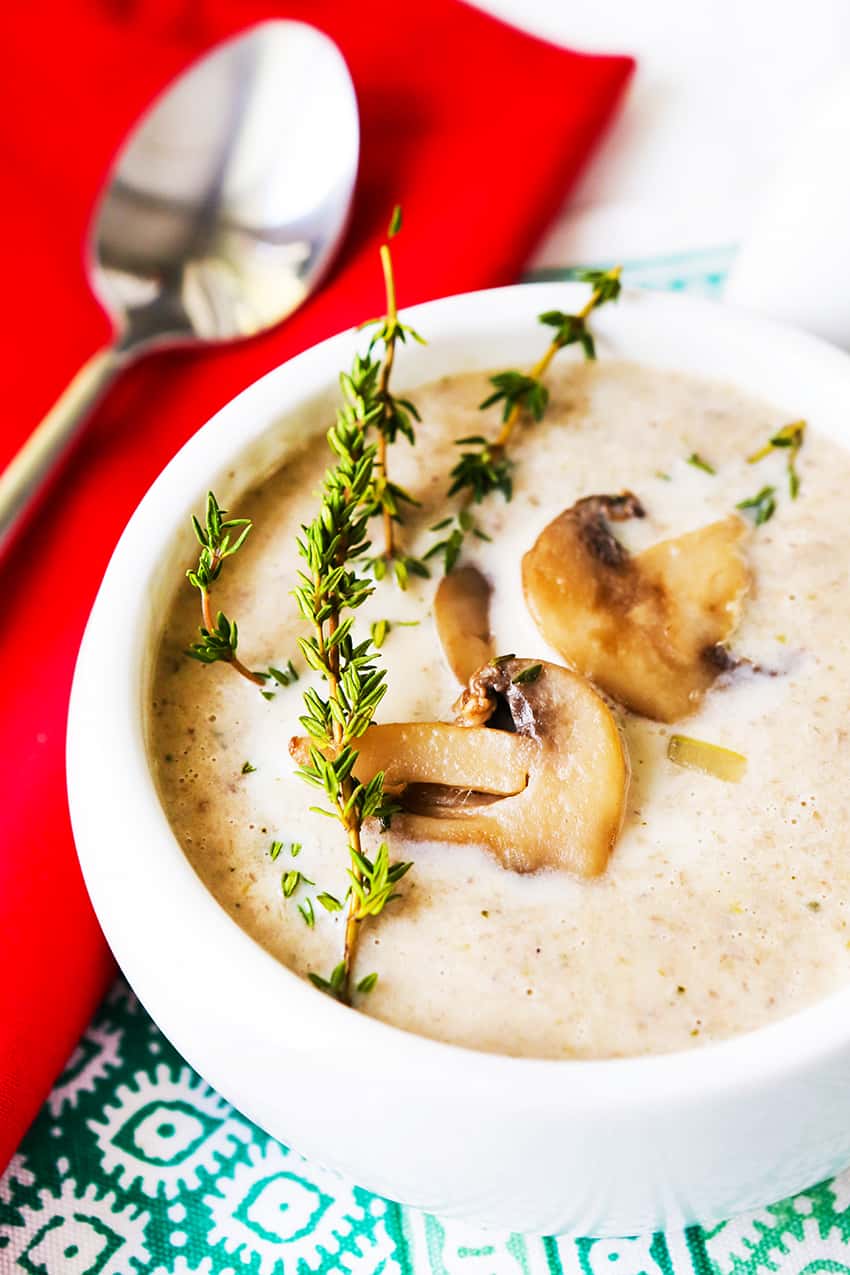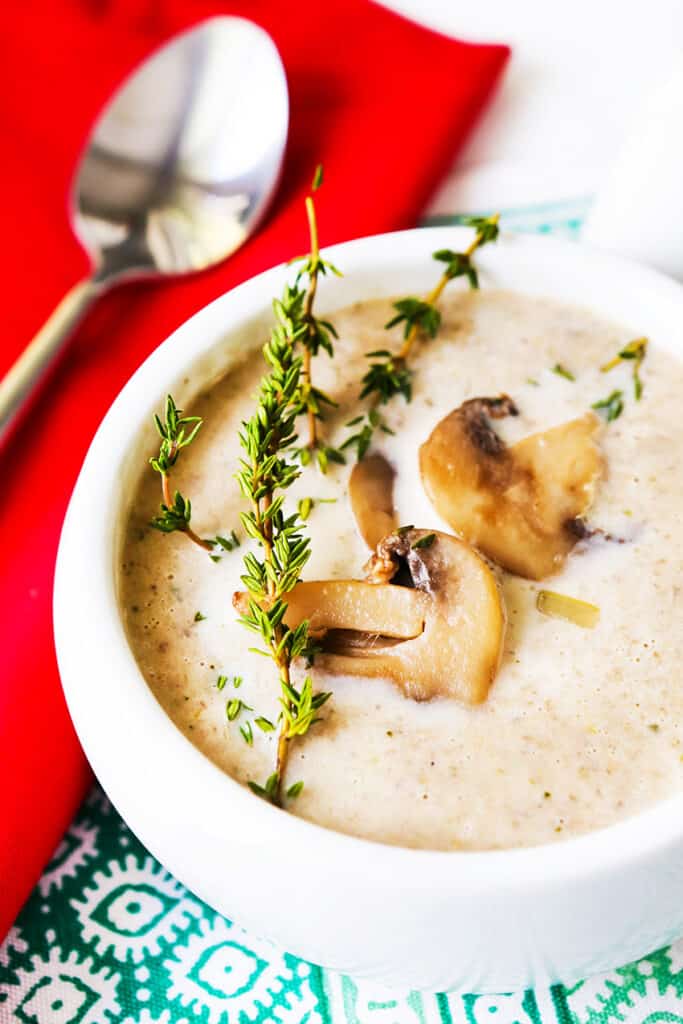 This creamy, rich soup is packed with delicious mushrooms and tons of flavor. A super affordable soup to make, this will fill everyone up! Dunk bread sticks or garlic bread into it or serve with a delicious side salad for a complete hearty meal.
Instant Pot Steamed Green Beans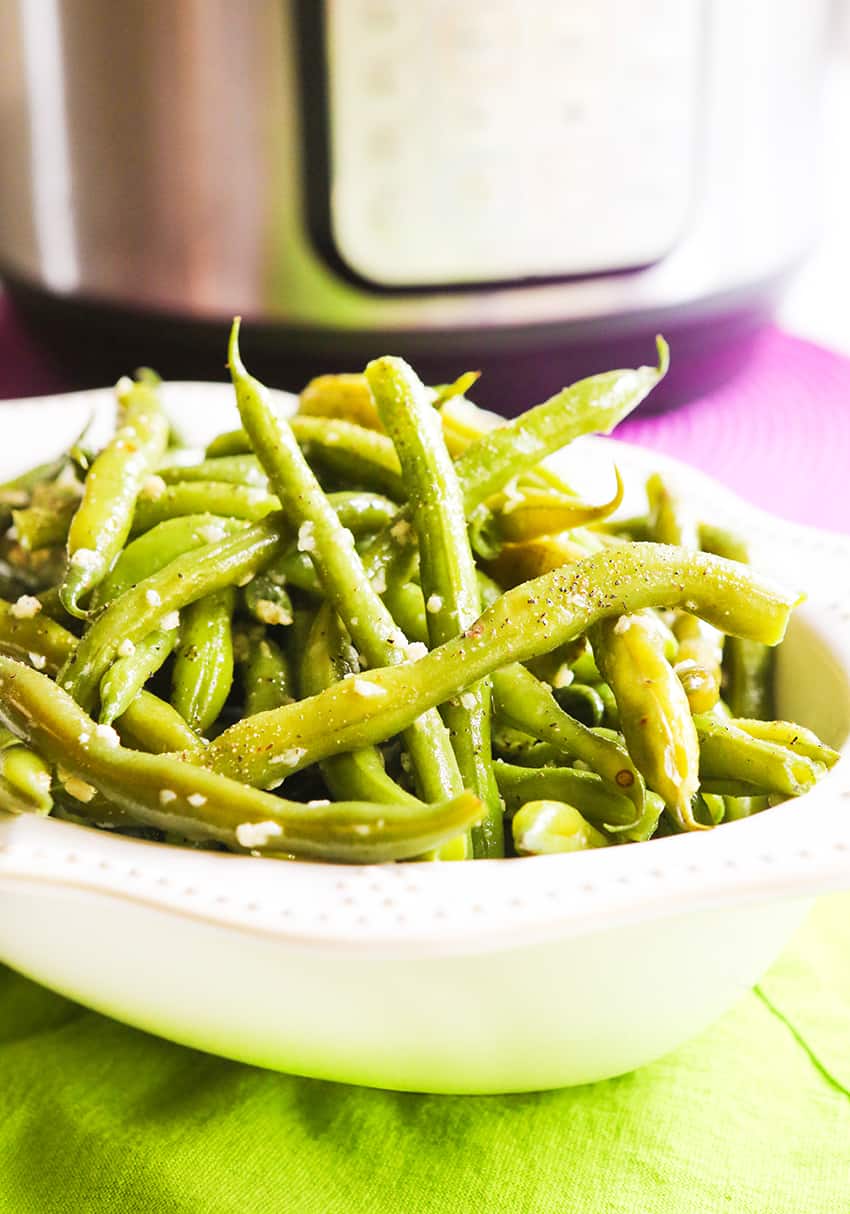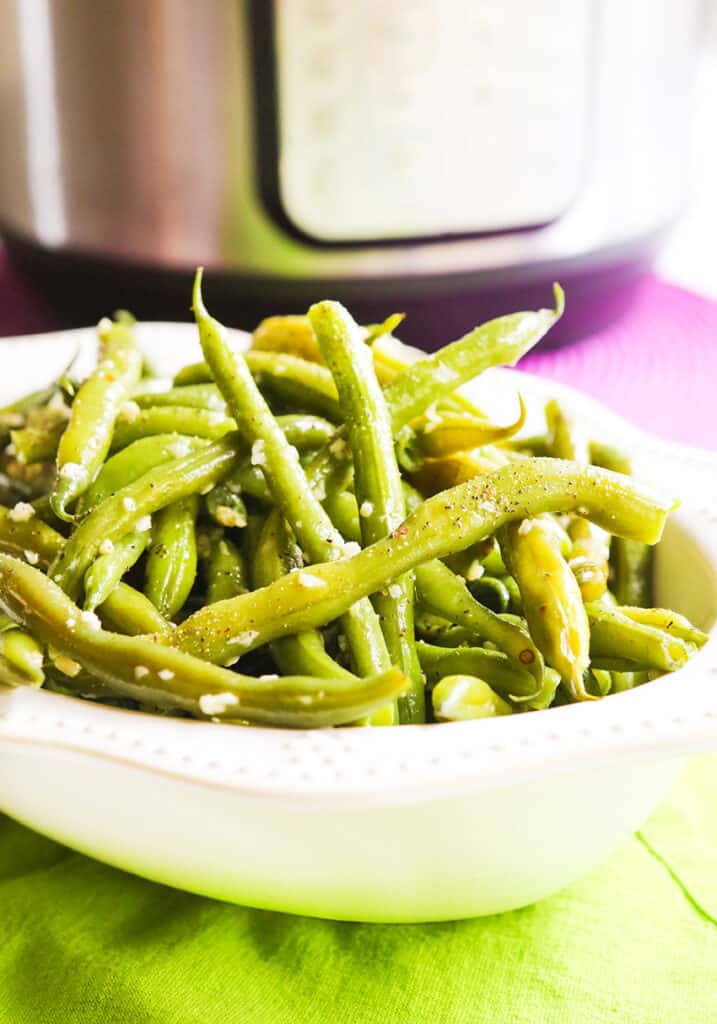 Free up space on your stove top by preparing Instant Pot steamed green beans quickly and perfectly! Enjoy these crunchy-tender, healthy beans as a side dish for any meal. They cook perfectly every single time!
Creamy Sweet Potato Salad with Bacon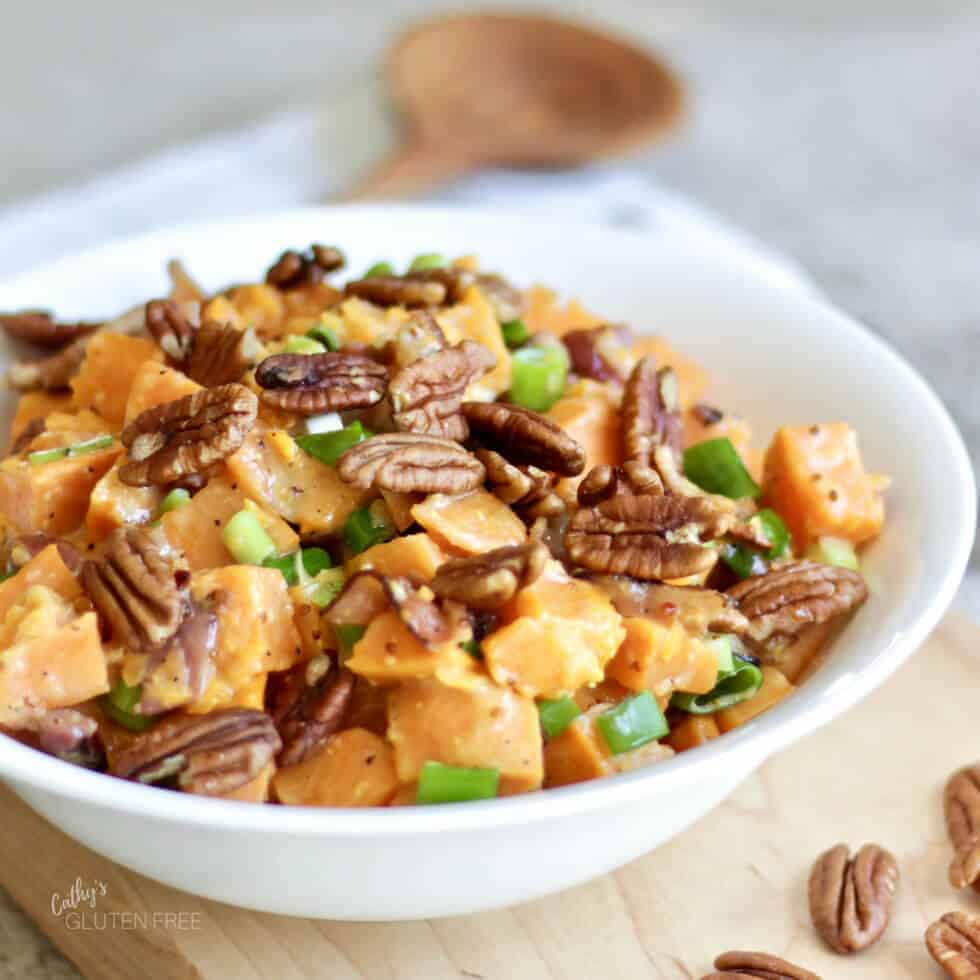 Sweet Potato Salad with Bacon (from Cathy's Gluten Free) is a naturally sweet and creamy treat that I enjoy during the summer and all year round. It seems indulgent, but really – it's not!
Quinoa Edamame Salad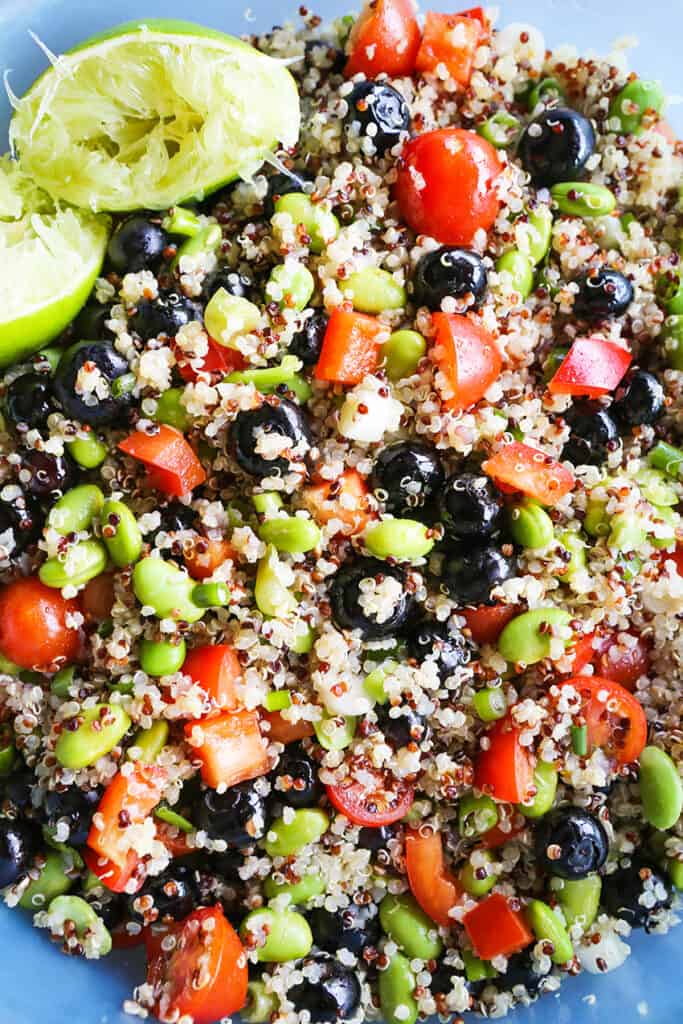 Quinoa Edamame Salad is great choice for parties and can be served in throw-away cups for serving ease. Also great as a salad to have in the fridge all week! Packed with fresh fruit and veggies and it is so healthy and delicious.
Hawaiian Rolls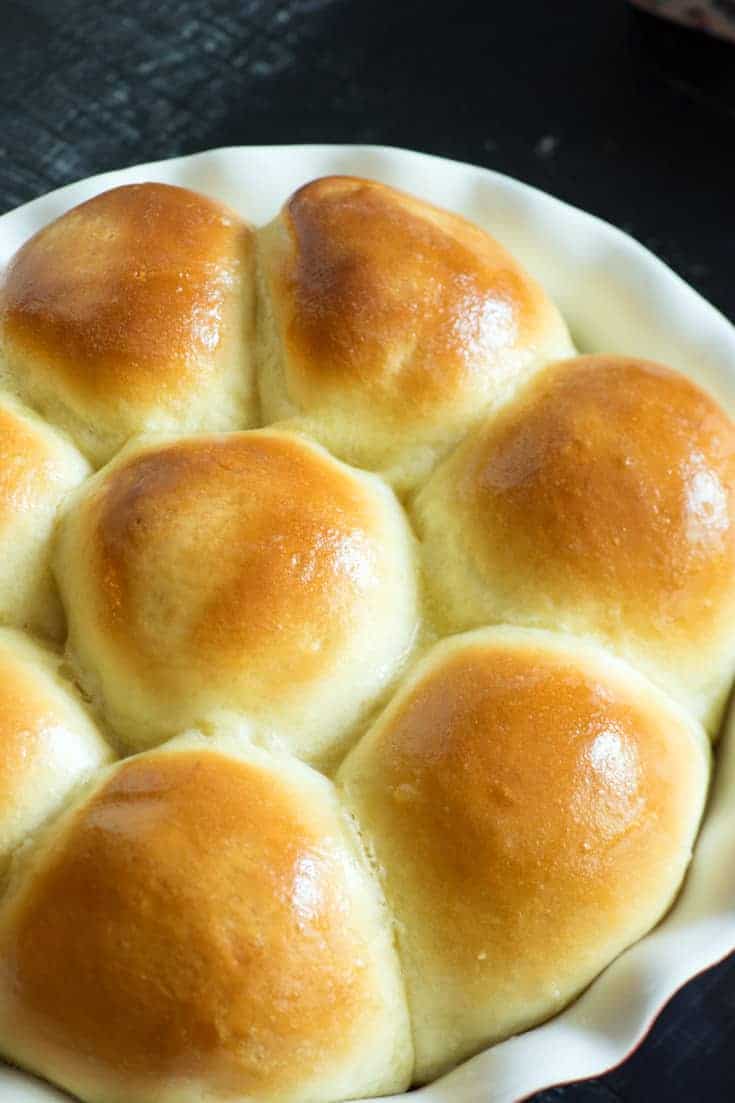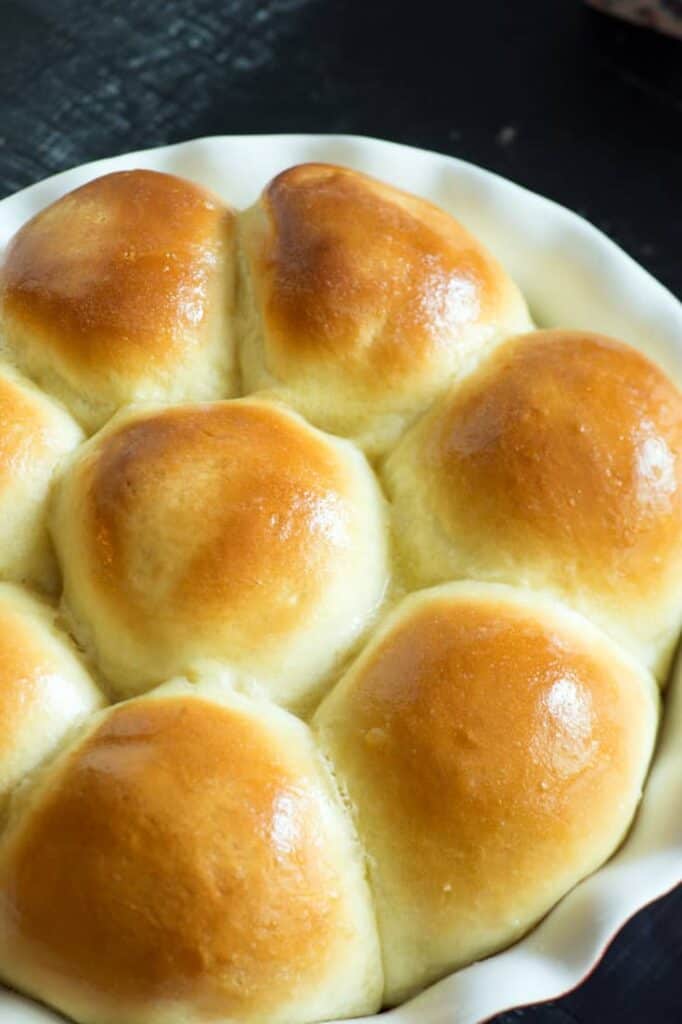 These Hawaiian Rolls (from Butter and Baggage) have just a hint of sweetness and are so so fluffy. EASY to make and perfect every time. The BEST yeast rolls you'll ever make.
Instant Pot Sweet Potatoes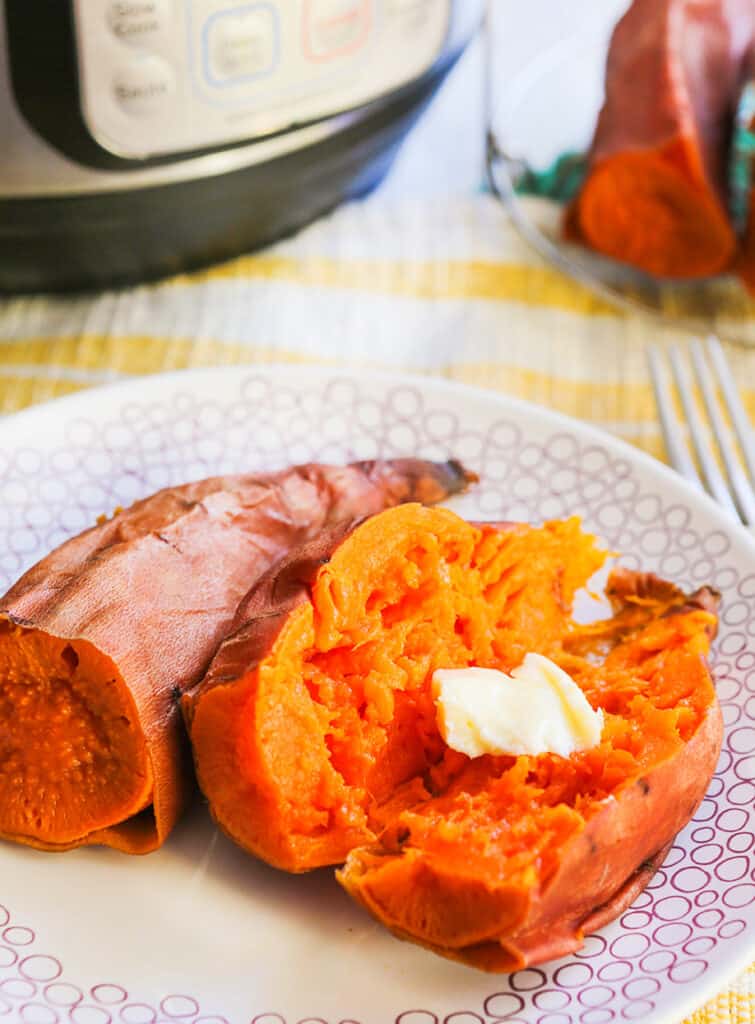 Instant Pot Sweet Potatoes are easy and delish! Reduce cook time in half compared to baking and they turn out perfectly every time with little effort.
Instant Pot Red Potatoes with Garlic and Lemon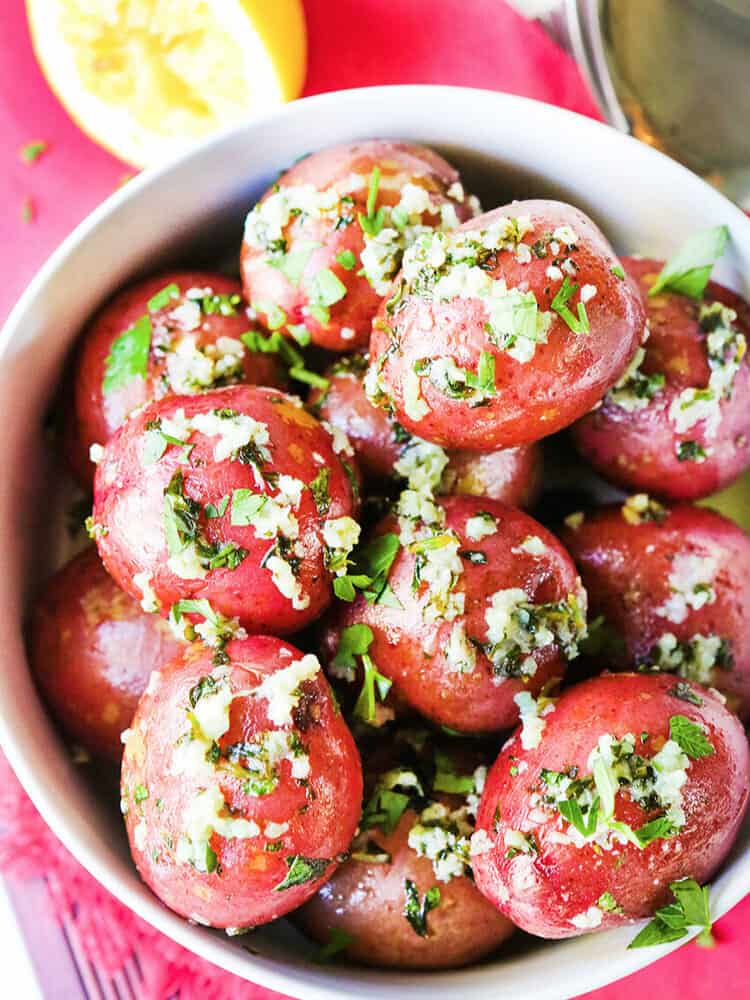 Delicious Instant Pot red potatoes are covered in a garlic lemon sauce. They cook quickly in your Instant Pot, freeing up space on your stove top. Great side dish recipe for your next holiday meal or intimate weeknight dinner!
Asian Pasta Salad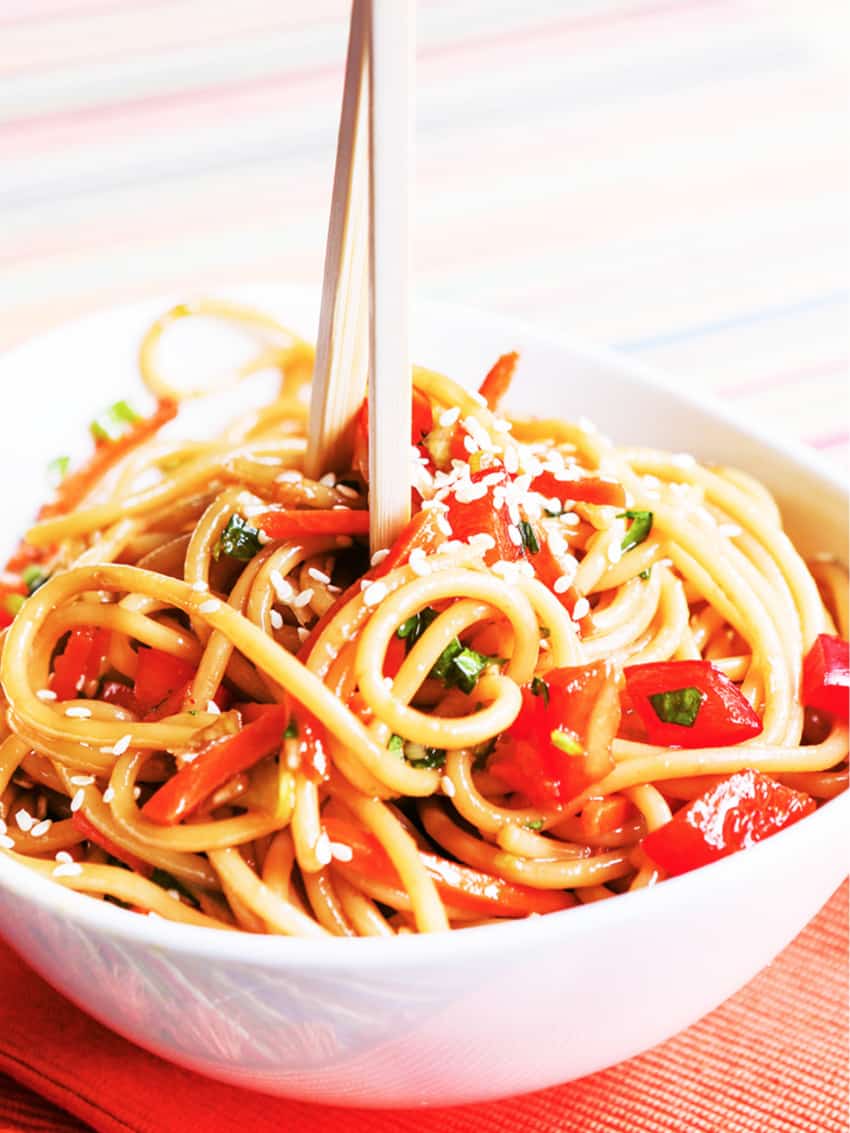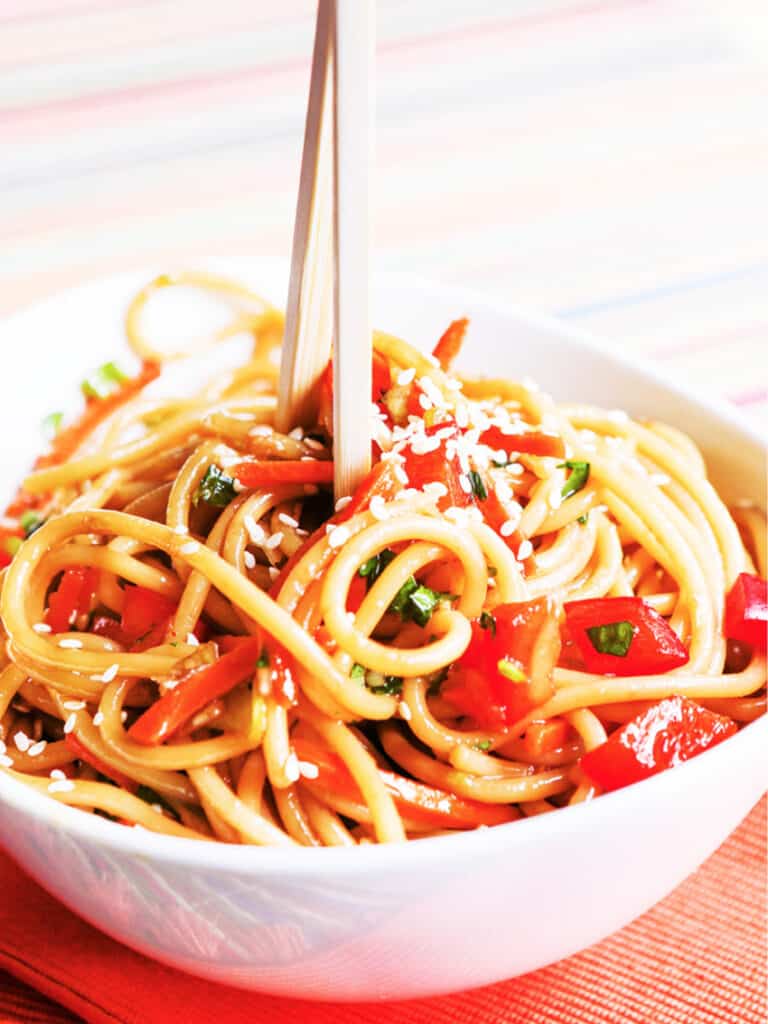 Spruce up your party with an Asian Pasta Salad! Packed with an irresistible sweet and salty flavor and full of colorful, crunchy vegetables.
Black-Eyed Peas with Collard Greens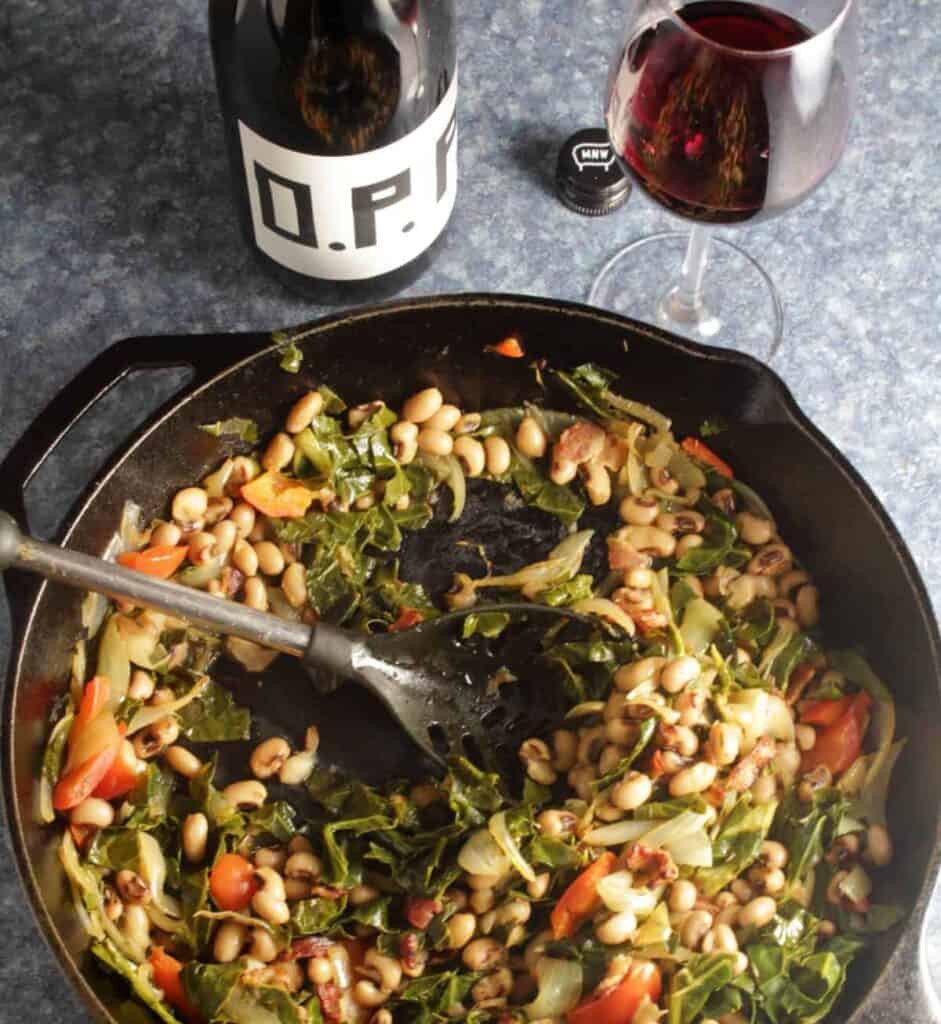 This Black-Eyed Peas with Collard Greens (from Cooking Chat) is the perfect side dish to serve as part of a meal inspired by "soul food" traditions. We cooked up this recipe as part of a meal that we served with a bottle of Pinot Noir from Maison Noir, as part of the Wine Pairing Weekend exploration of BIPOC owned wineries and BIPOC winemakers.
Instant Pot Potato Soup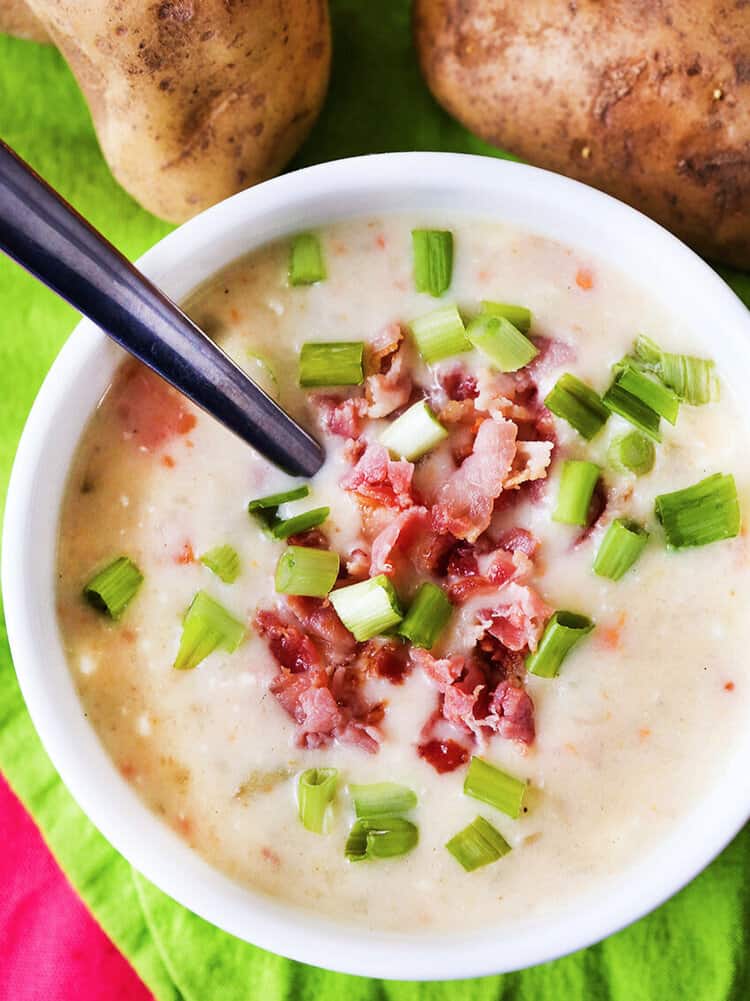 This delicious and creamy Instant Pot Potato Soup is made even more delicious when made in a pressure cooker. Russet potatoes, carrots, celery and cream cheese transform this into a comforting and dreamy meal to enjoy on a chilly day!
Bok Choy Salad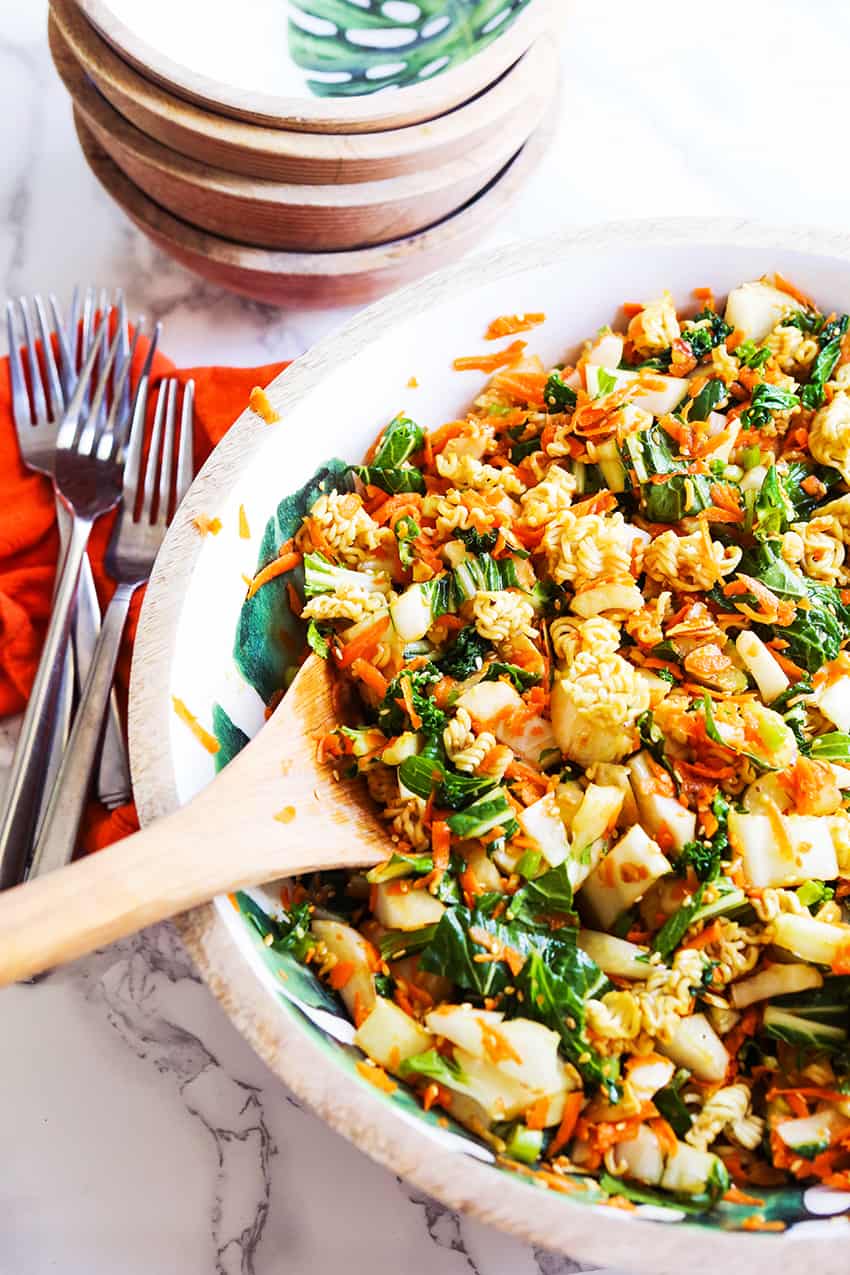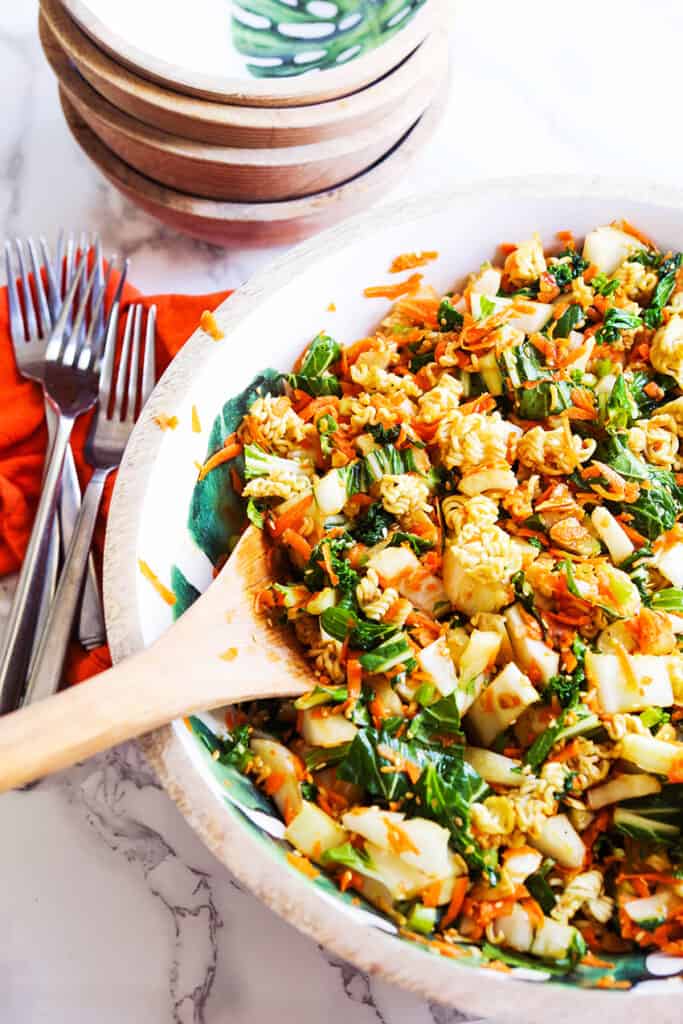 This crunchy, veggie-packed bok choy salad is a great dish to bring to parties. Prepare just before serving. It will quickly become a salad favorite!
Gluten-Free Hashbrown Casserole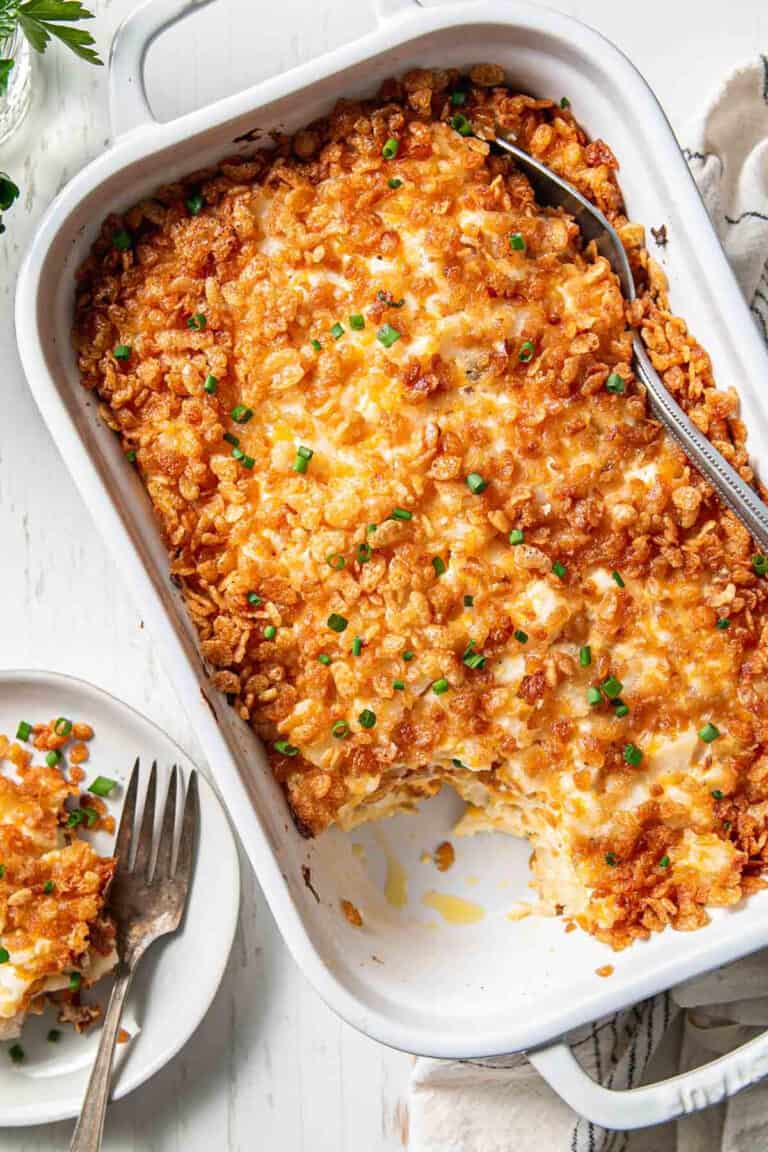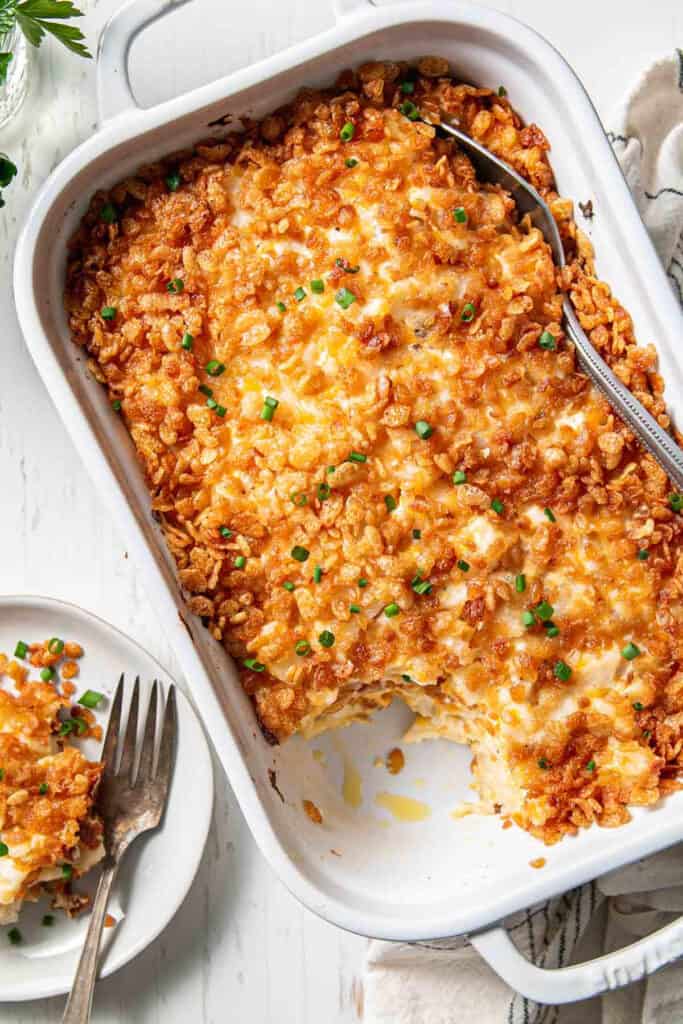 A crowd favorite for potlucks and parties, this gluten-free hashbrown casserole (from Wheat By The Wayside) is cheesy and delicious! This easy hashbrown casserole recipe is made without canned soup!
Coleslaw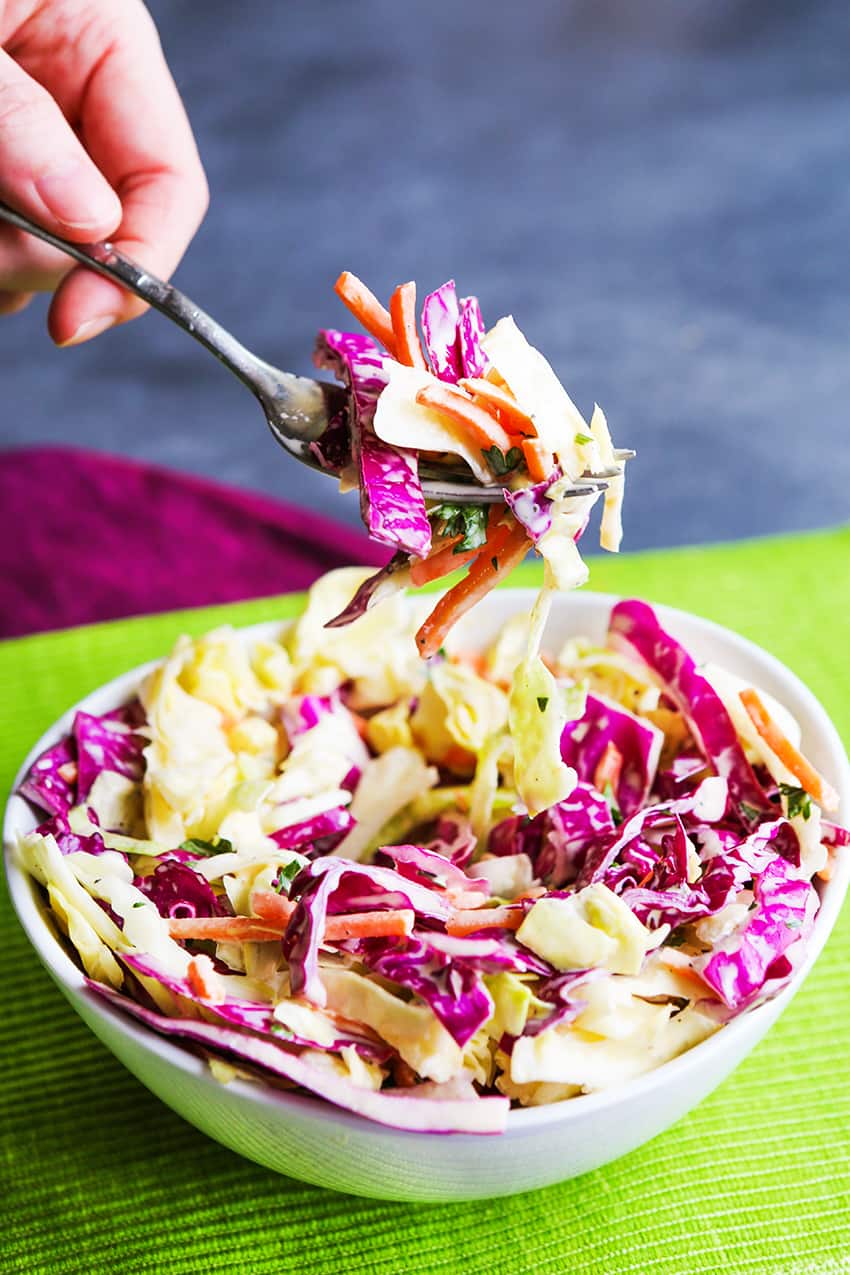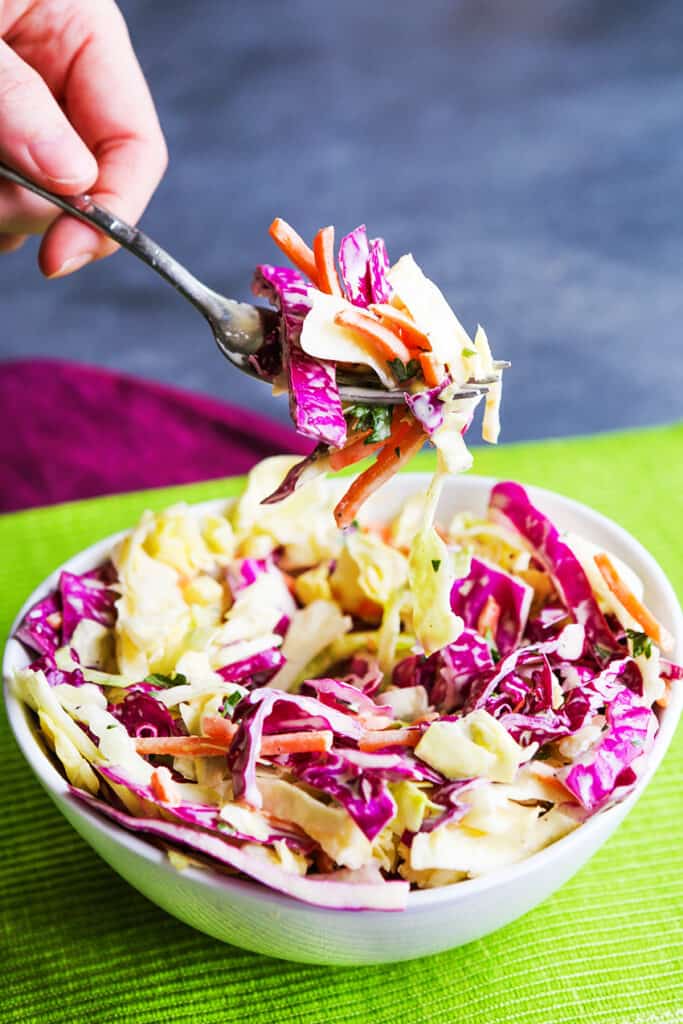 Throwing together a delicious coleslaw recipe should be easy and simple. This classic crunchy slaw contains shredded cabbage, creamy vinaigrette dressing and it's not loaded down with mayo! This will be your go-to slaw for a dinner side, picnic fare and fish tacos!
Spicy Chickpea Salad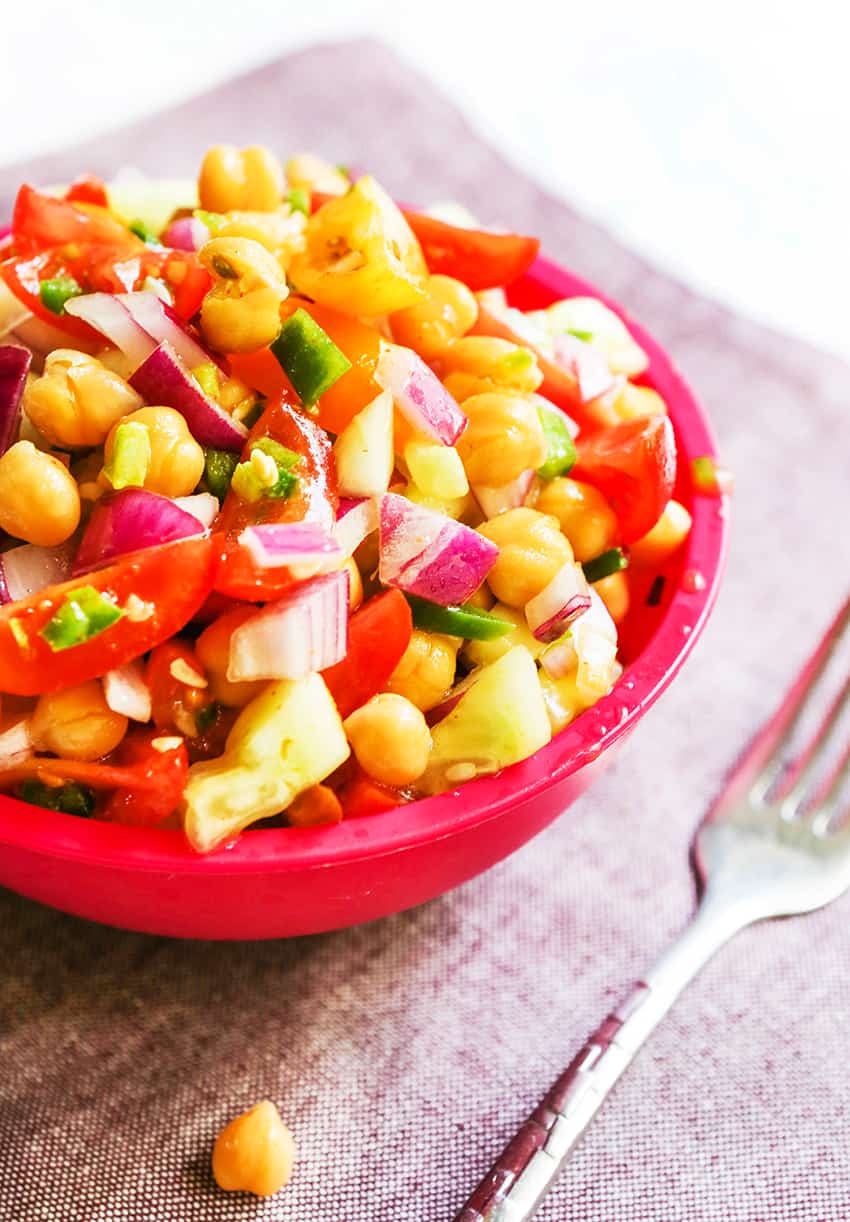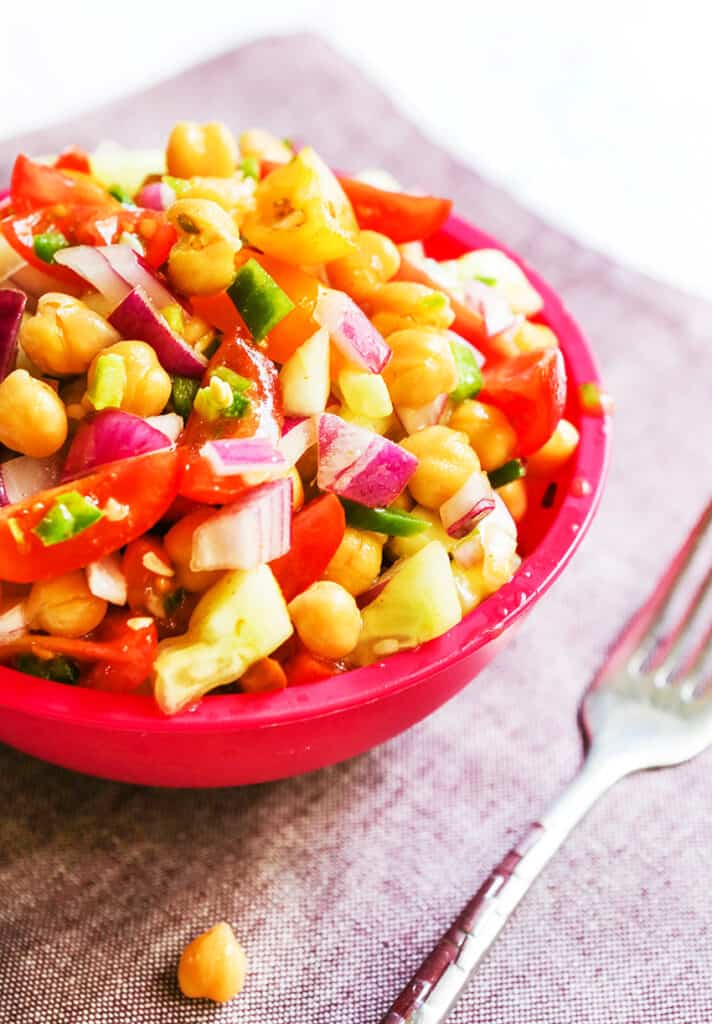 Spicy Chickpea Salad is packed with fresh tasty vegetables and chickpeas. Each crunchy bite offers a scrumptious hearty mouthful. This is a great appetizer or side dish, it acts as a great topping for chicken and it is also a delicious wrap filling!